DIY Wedding Decoration Ideas that would surely add glam and sparkle to your big day. See the possibilities turning your wedding day into something magical!
When every wedding you see on the television, in the magazines, on social medias and just everywhere around you looks elegant and expensive, it makes you think that you have to spend a lot- like really a lot to be able to tie the knot with the person you really love. Is it really necessary to apply for a huge amount loan for a one day event? Will it be the measure of your love for each other? I am not yet married, but I believe marriage shouldn't be just like that. If you have cash available, that's great. But if you don't have enough, will a simple wedding be shameful for your partner and the guests to see?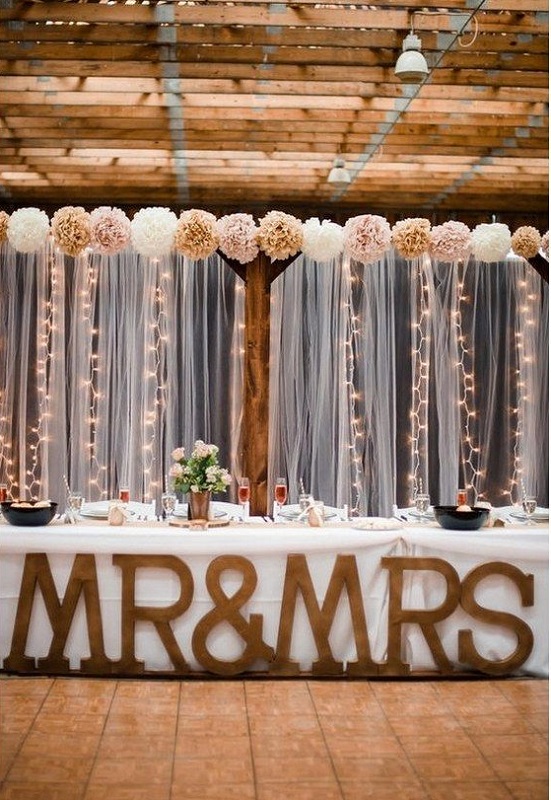 image source
I've told my brother before his wedding day last year. I support him and his wife all the way but I advised him to spend only what they can afford to. If they have plans to loan, it's okay but not the amount that will have to pay for a very long period of time, leaving them cashless after the wedding day. I still believe that beyond grandness of the event, it should be more special when it's sacred. That and everything else will be okay.
I care a lot for those who truly love, wanted to get married and be with the person they love but don't have enough money to pay for everything they need during their wedding day. Yes, you've read it right. I wanted to share with these DIY Wedding Decoration Ideas that could perfectly suit your big day. If you are creative, with lots of good and supportive friends to help, resourceful and patient – these handmade wedding decorations might just amaze your family and guests. You don't have to do all of them, just the basics at least you'd be spending less and isn't if more memorable to have your personal touch during your wedding preparation?
Ladies, before we begin you have to list the basic and easy wedding decorations needed. Here's my initial list and you can just add or delete some stuffs that you think won't be needed for your big day. Set a budget, see what recyclable materials you have at home and purchase some additional stuffs needed. Call for your work force like friends, cousins, siblings, nieces that are willing to be a part of your working committee. Of course, this activity isn't limited to the ladies. Try asking help from your groom-to-be and his friends too!
Wedding Backdrops – Decided whether you want to have your full first names, initials or plain. Coordinate with the theme/color you decide for your wedding.
Stage Decorations – Usually some hearts, wood pallets or lettering, lanterns or lamps and more.
Ceiling works – If you want it the trendy way, flowers and vines are common these days, with paper lanterns too.
Pillars / Stands on both sides of the stage
Wedding Centerpieces – Know how many tables you needed to decorate.
Wedding Aisle Decoration – For the church venue, or reception venue. The very reason why other couple decide to have the ceremony and reception at one place is to limit the decoration works only to one place. Usually for garden weddings, beach weddings, pool weddings or weddings on restaurants.
Entrance Wedding Decorations
Wedding Photo booths – which I really consider as optional.
So okay let's see what we have here. Awesome DIY Wedding Decorations that might be perfect for your theme and taste. Browse on dear friends! They are just so good whether for a garden wedding, beach wedding or an indoor wedding. I find everything beautiful. I aim to show you ideas that can be done even when "decorating" or "organizing" isn't your profession. These are ideas that are 100% possible for everyone to do. Just the right materials and time.
DIY Wedding Backdrops
Some may consider these ideas as photo booths too, so it really doesn't matter. Your choice whether you'd want it as a backdrop or as a photo booth. Being the center of attention during your wedding day, imagine people taking lots of photos of you and your love one. What decorations do you want behind you? Wearing white as a bride, I think that's the reason why most decorations use brown for that rustic contrast. See these DIY wedding backdrop ideas.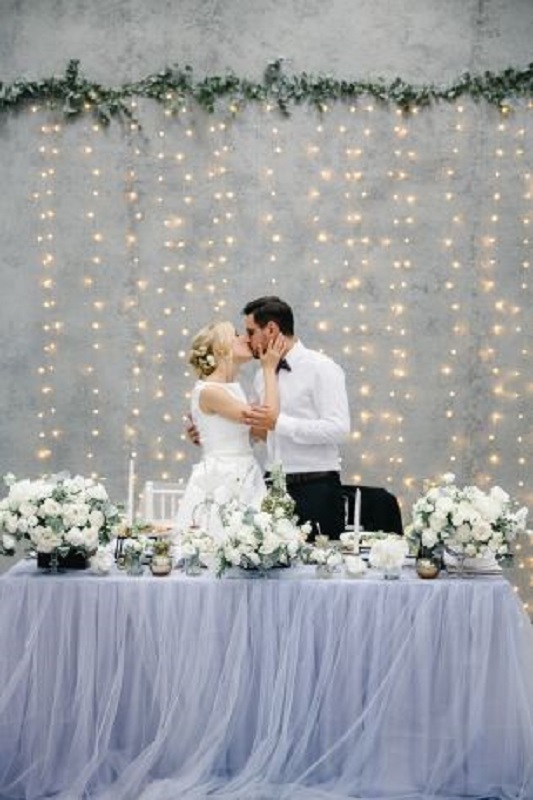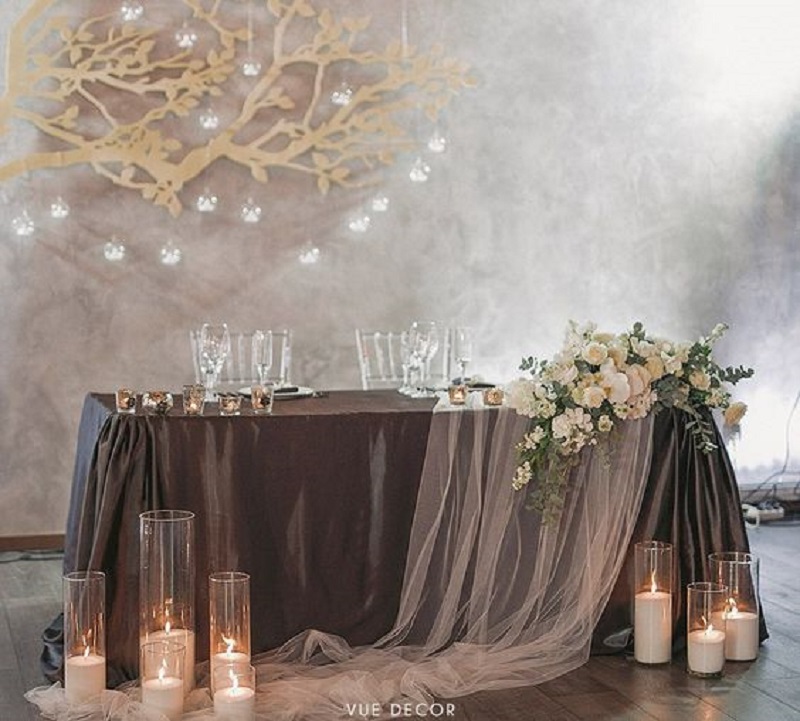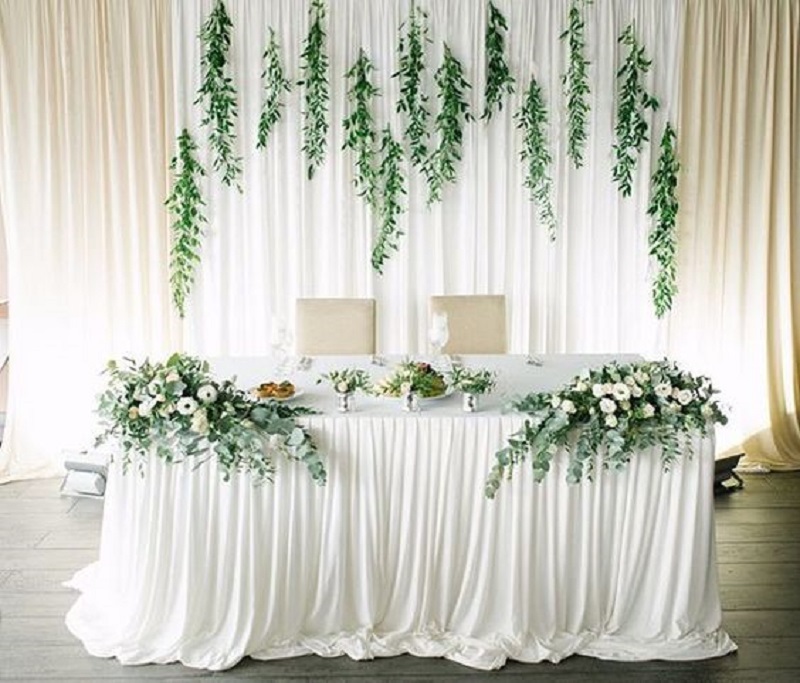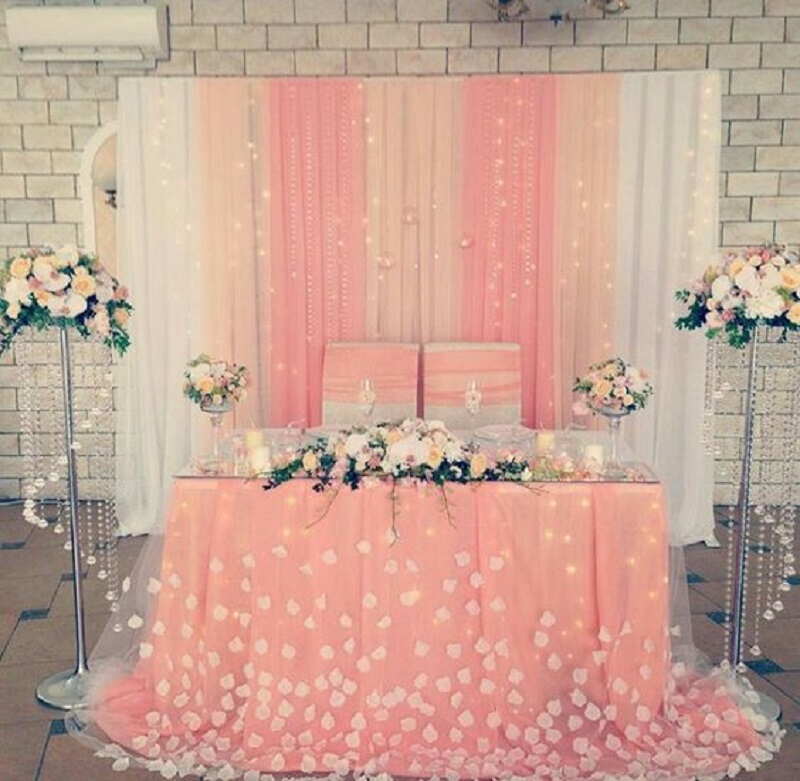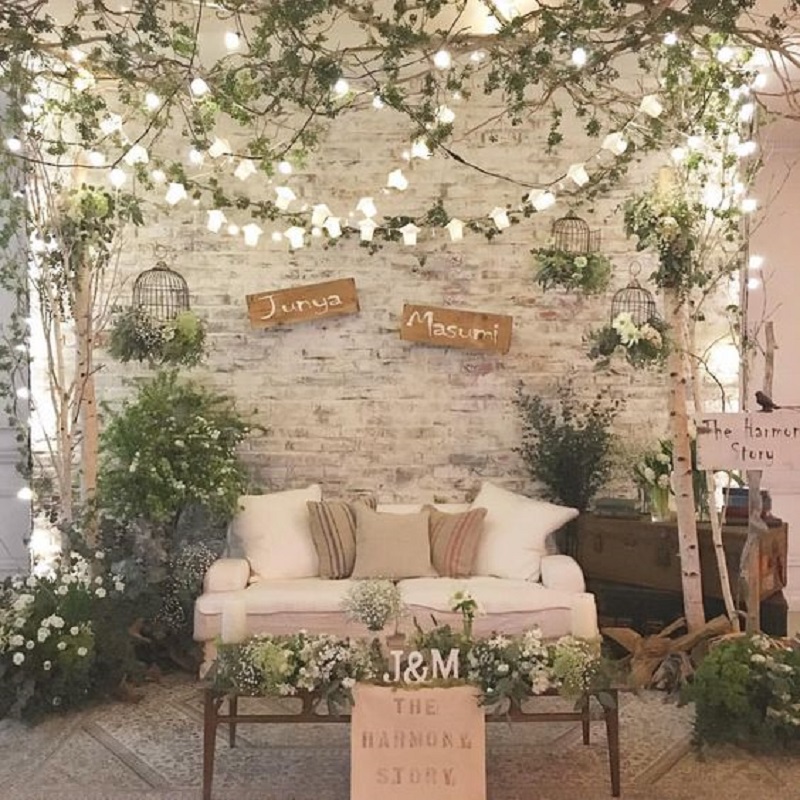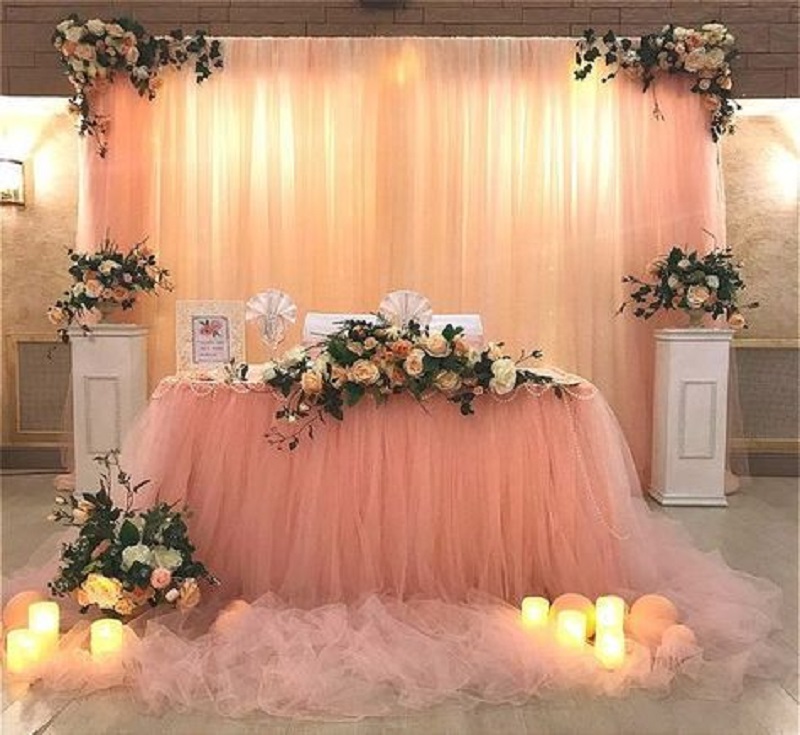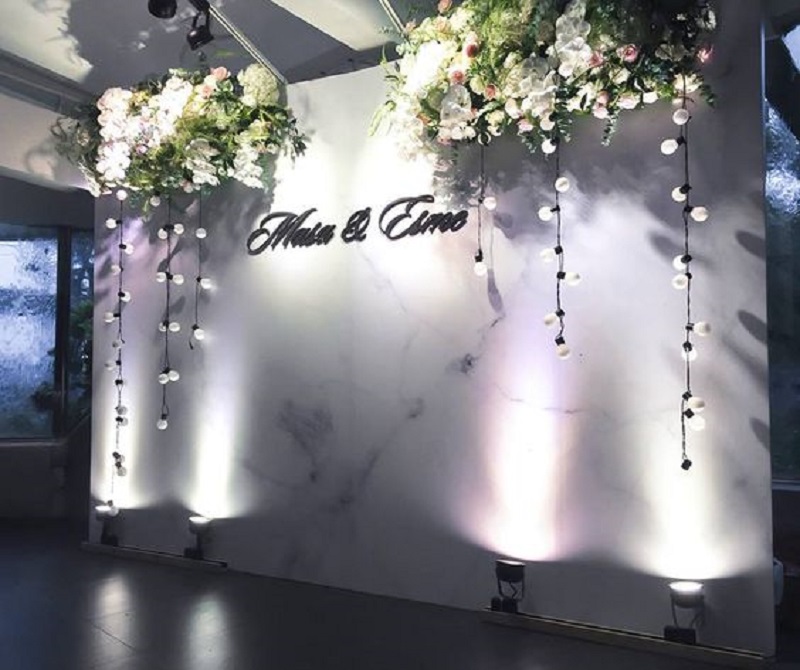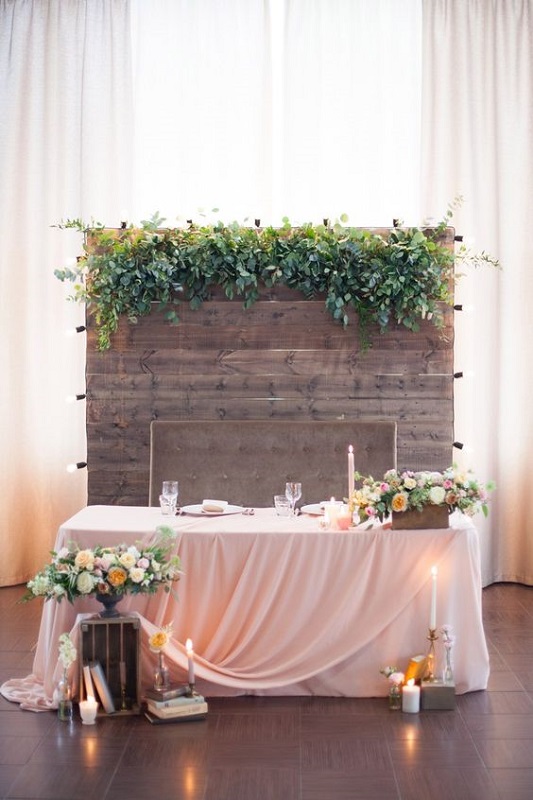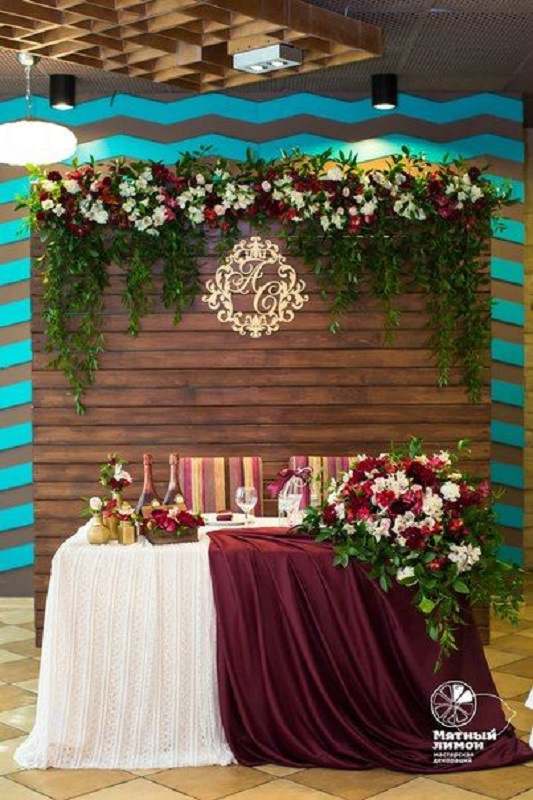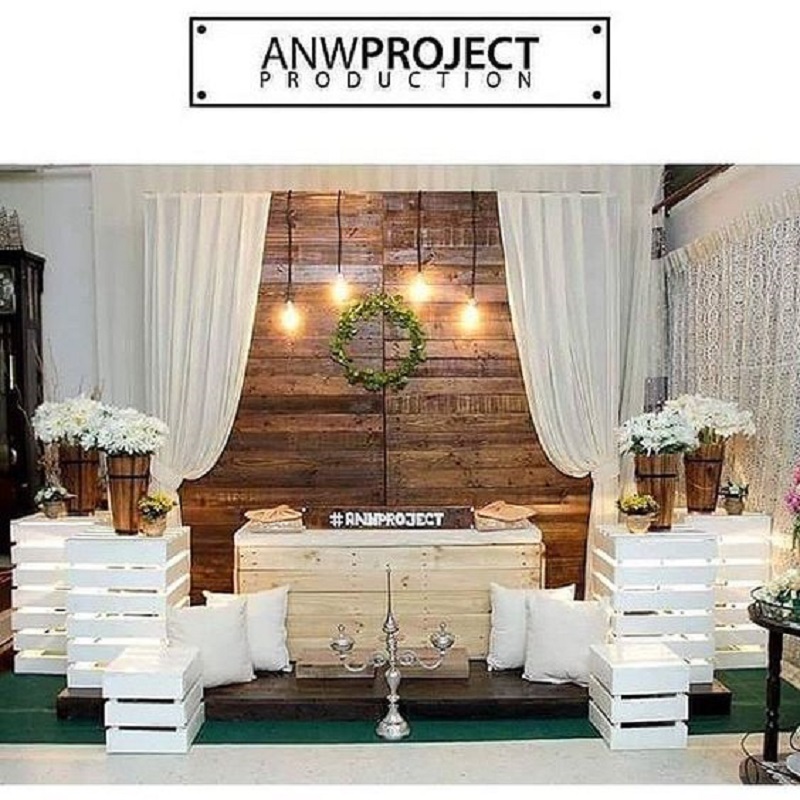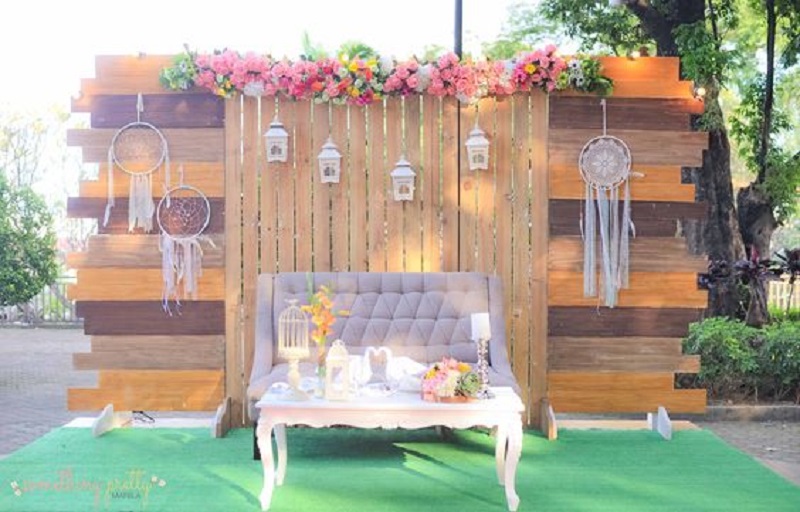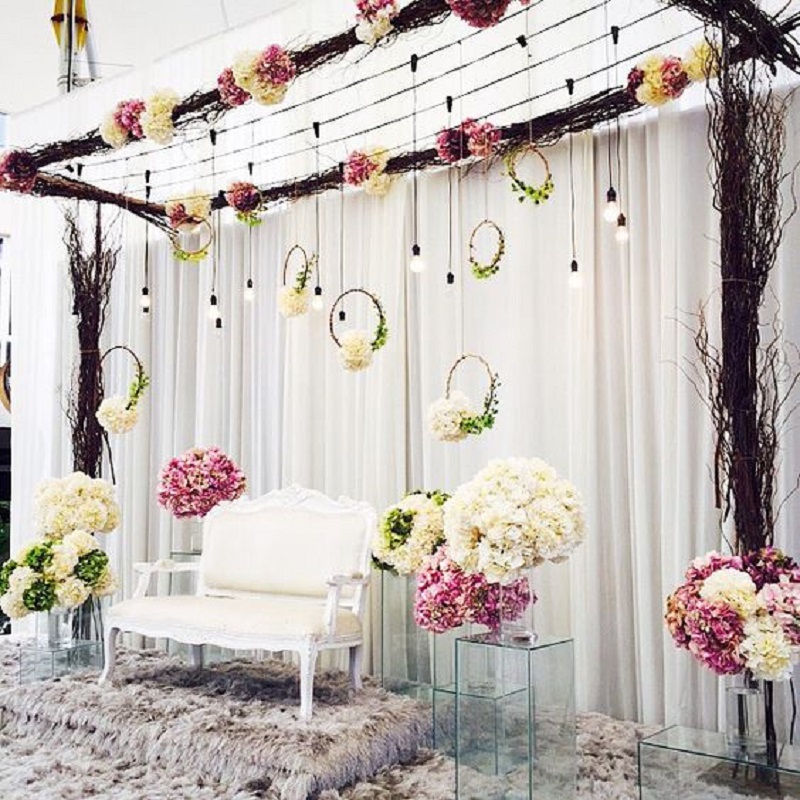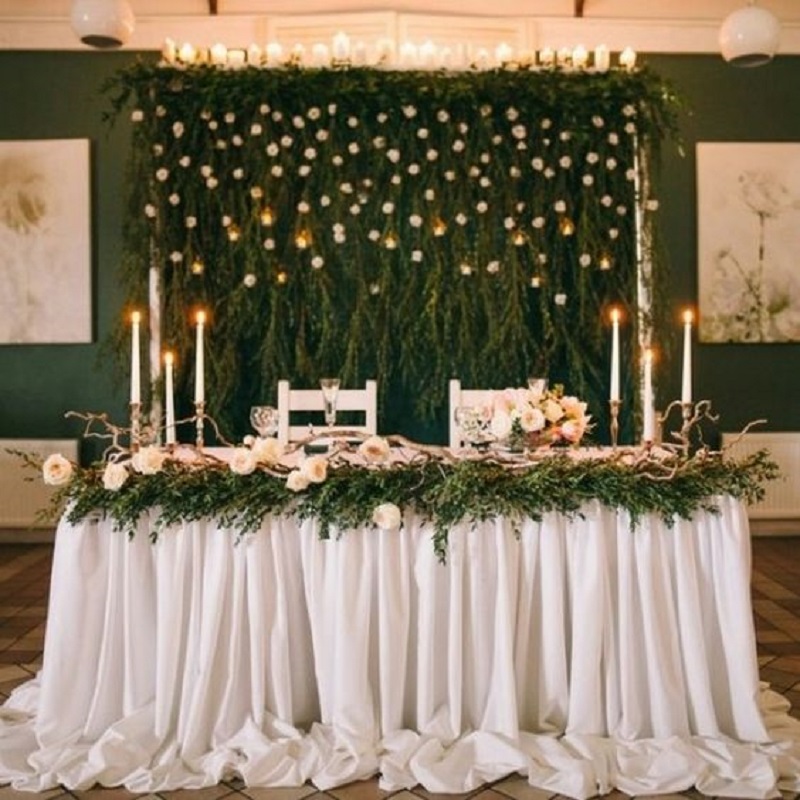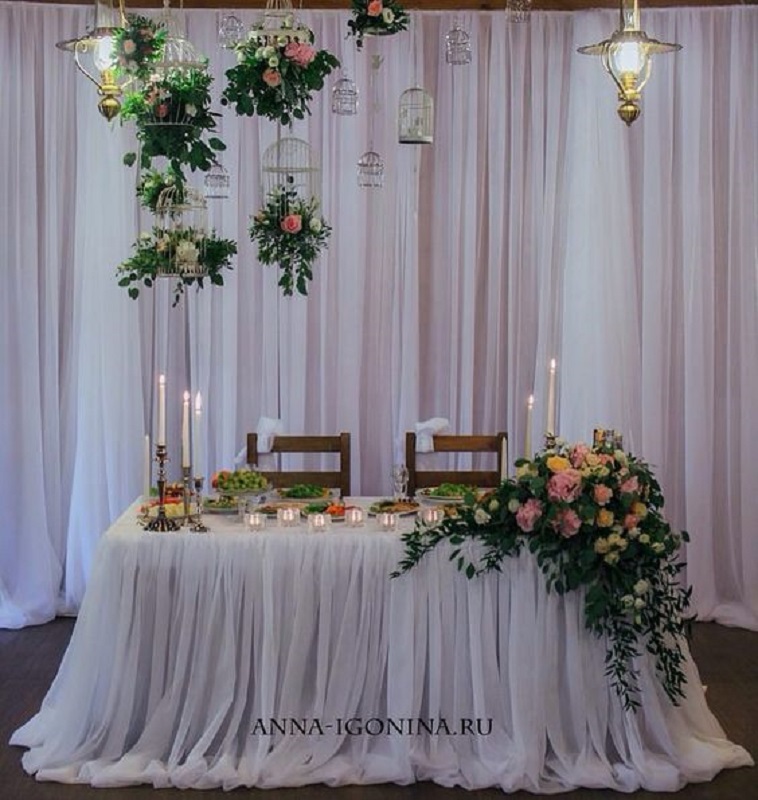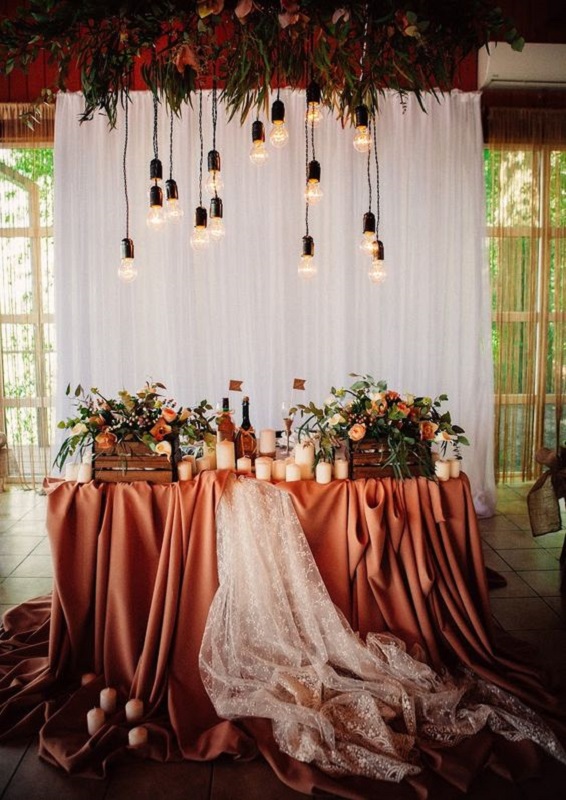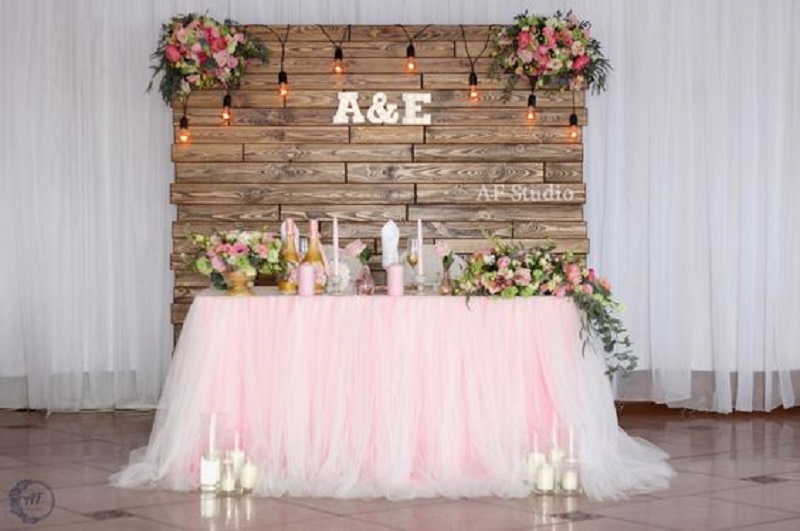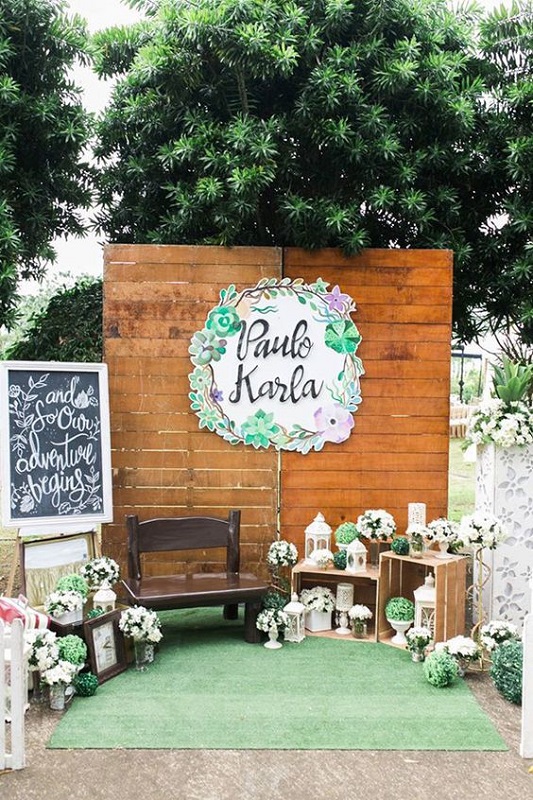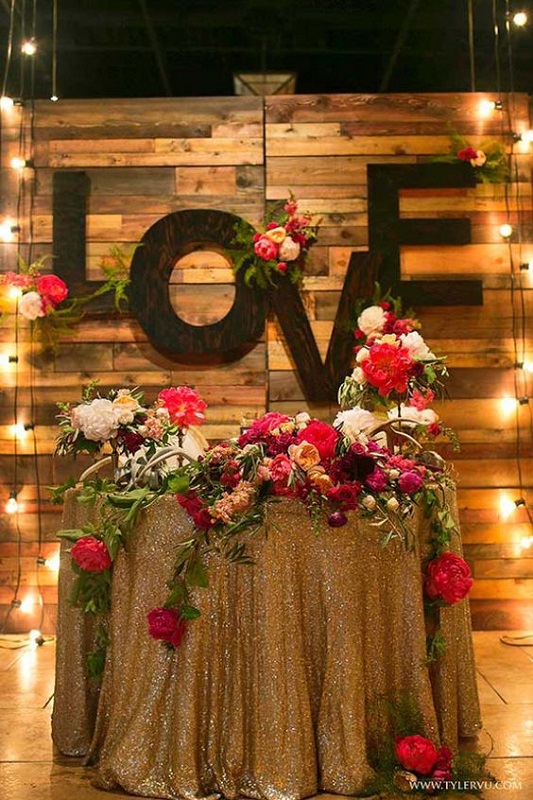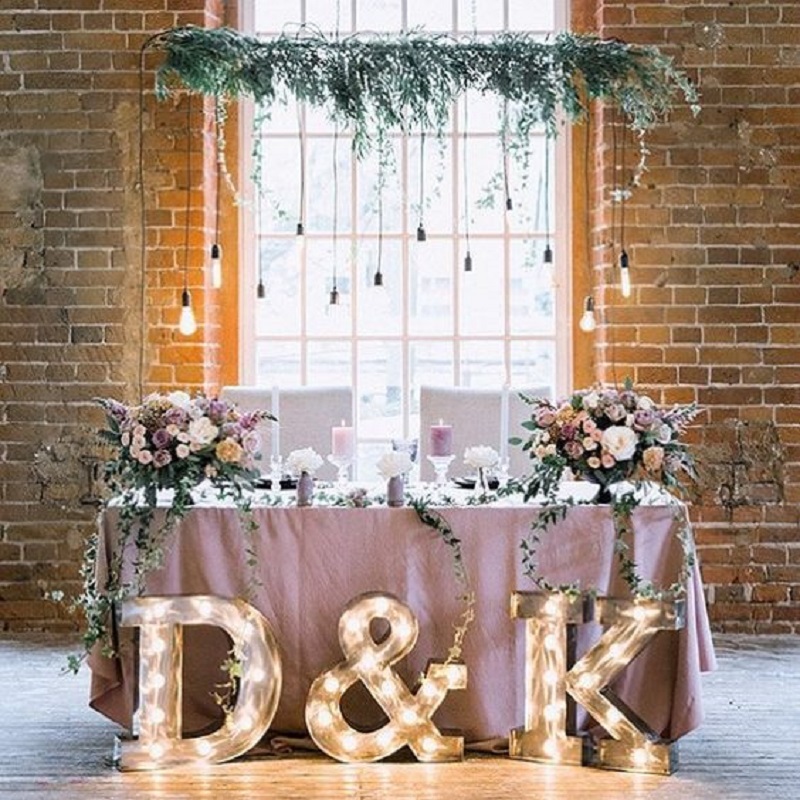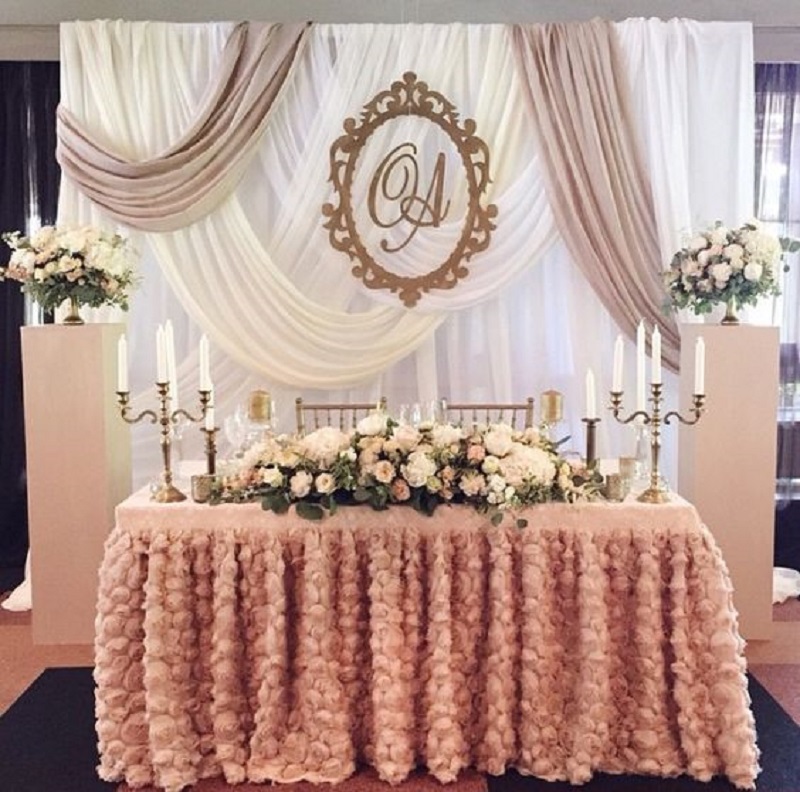 DIY Wedding Stage Decorations / DIY Wedding Decorations for the Stage
These are random items to add color, effect and beauty to the backdrop. These could be lamps, lanterns, led lights, flowers, balloons and many more.
DIY Wedding Ceiling Decorations / DIY Wedding Ceiling Works
These may not be limited to the couples area but could also be decorated over the tables in the venue. Nothing beats the DIY mason jar decorations, flowers and lights!
Look at all those gorgeous peonies! Decorate your wedding with artificial peonies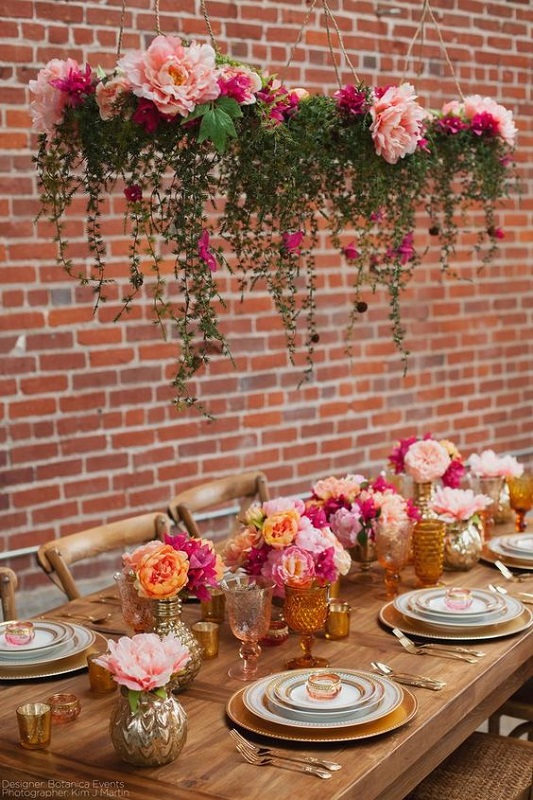 Make with hula hoops and flowers or petals or paper or ribbon – this could be easy and make a big impact on your room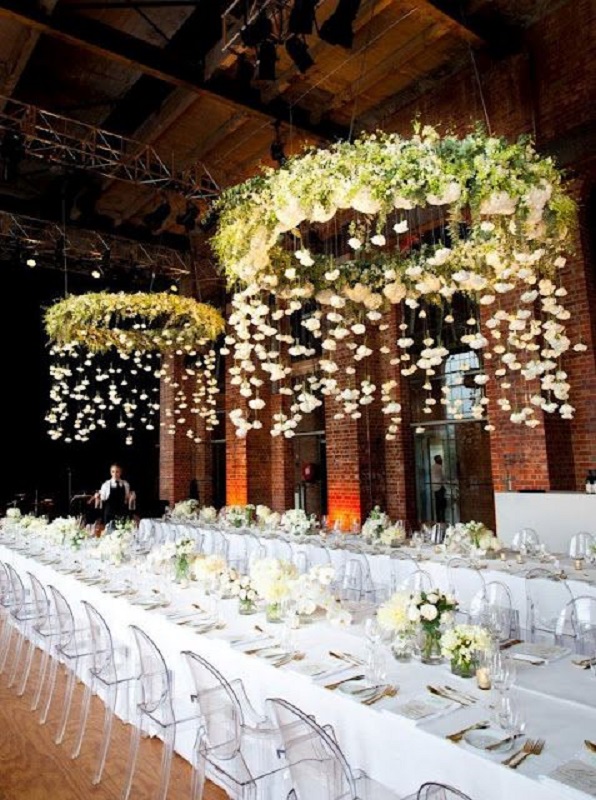 Vintage classic boho flowers wedding marriage decoration ideas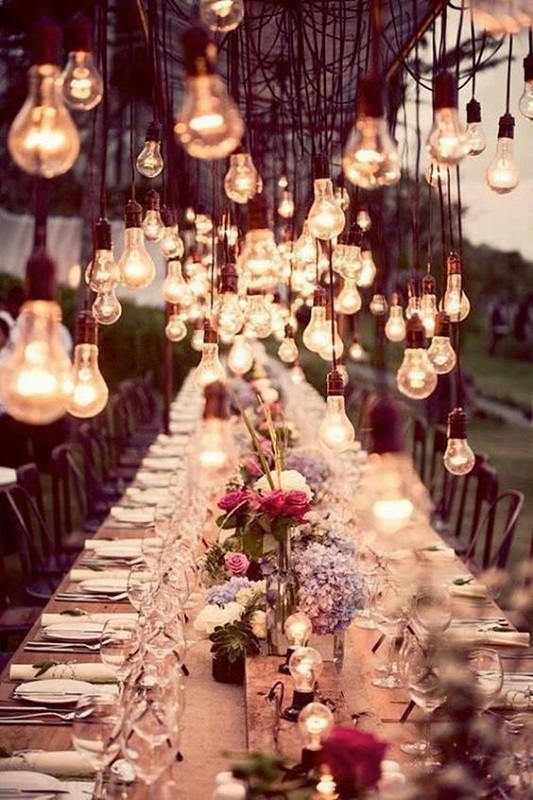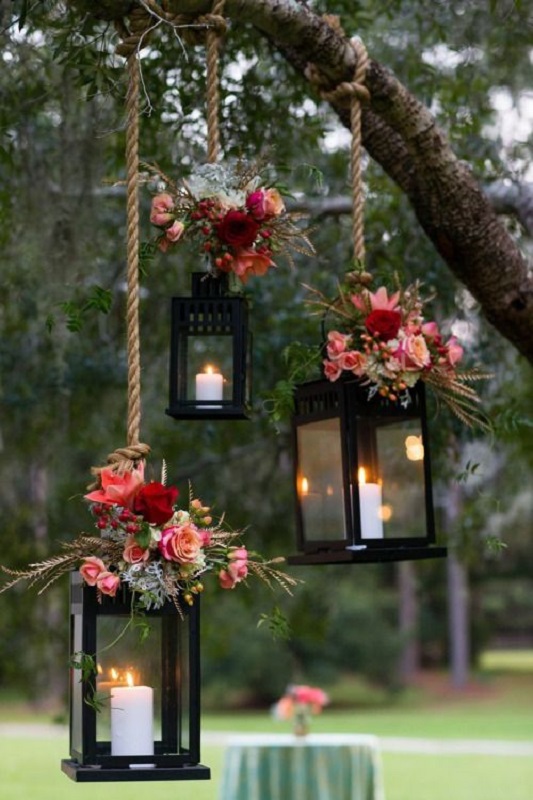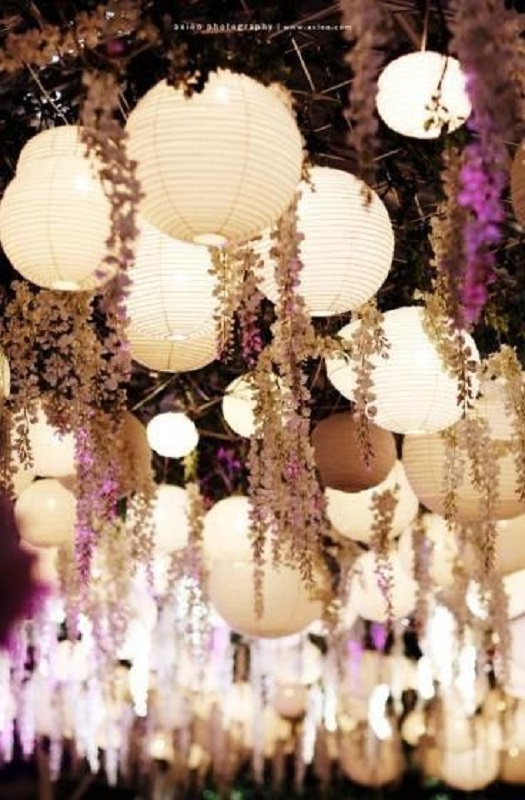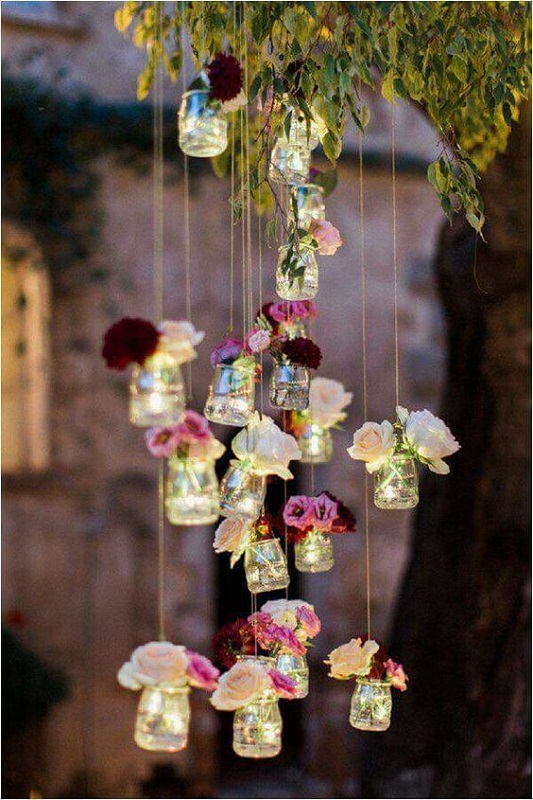 Hanging paper lanterns and lights wow factor wedding decorations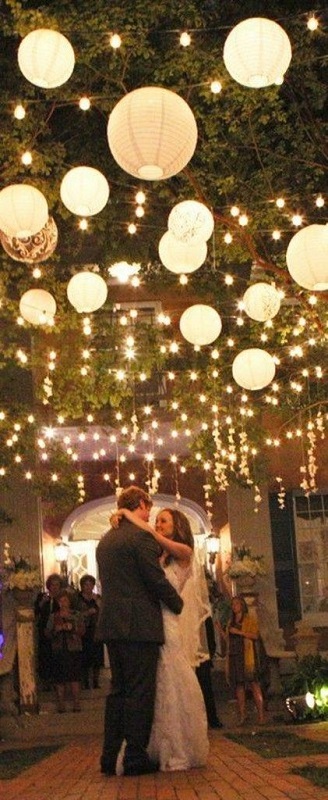 Chandelier Dripping in Flowers and Crystals / Altura Studio / Portland Oregon Wedding / Pink Green Gold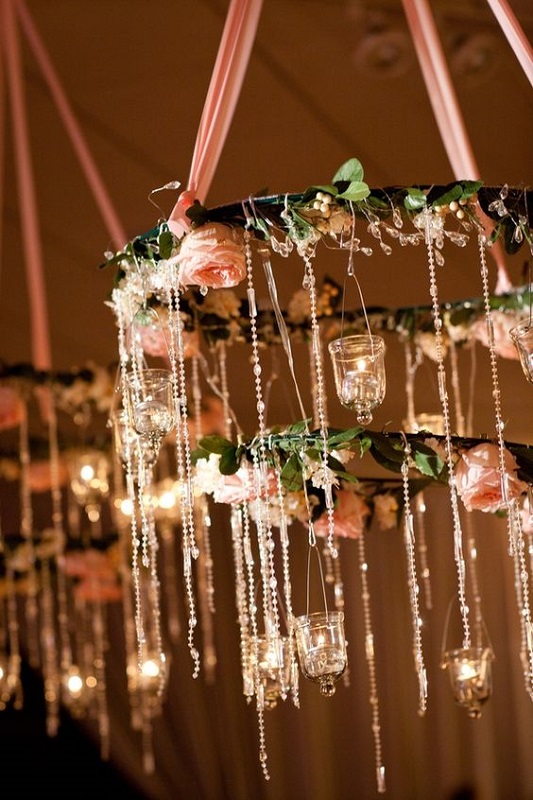 Hanging Orchid and Crystal Gazebo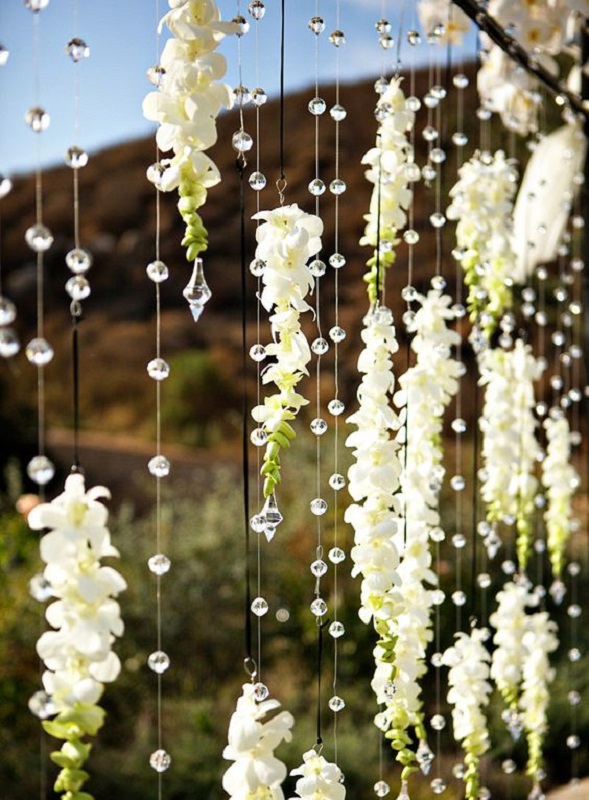 Bright buds and green stems hanging from the ceiling is a subtle and unexpected way to add a pop of organic color to the room.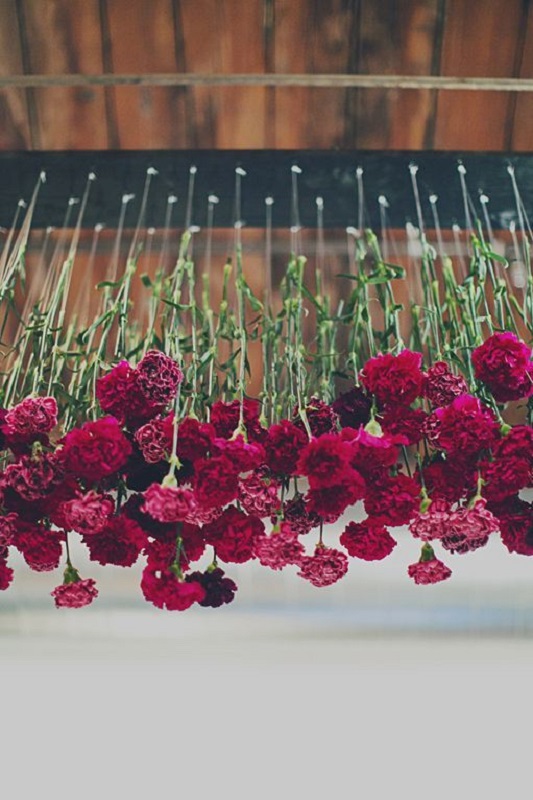 LOVE script Rose gold Mylar Balloons Party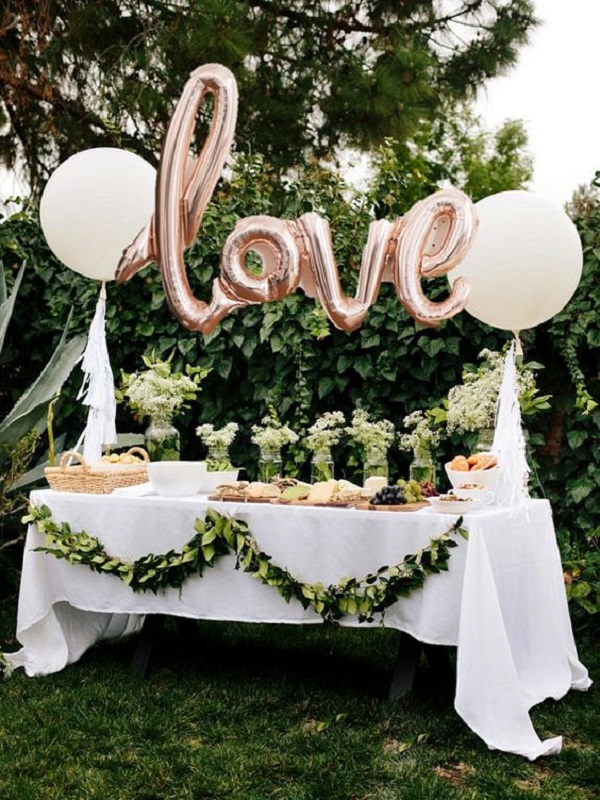 Gorgeous balloon hanging wedding decor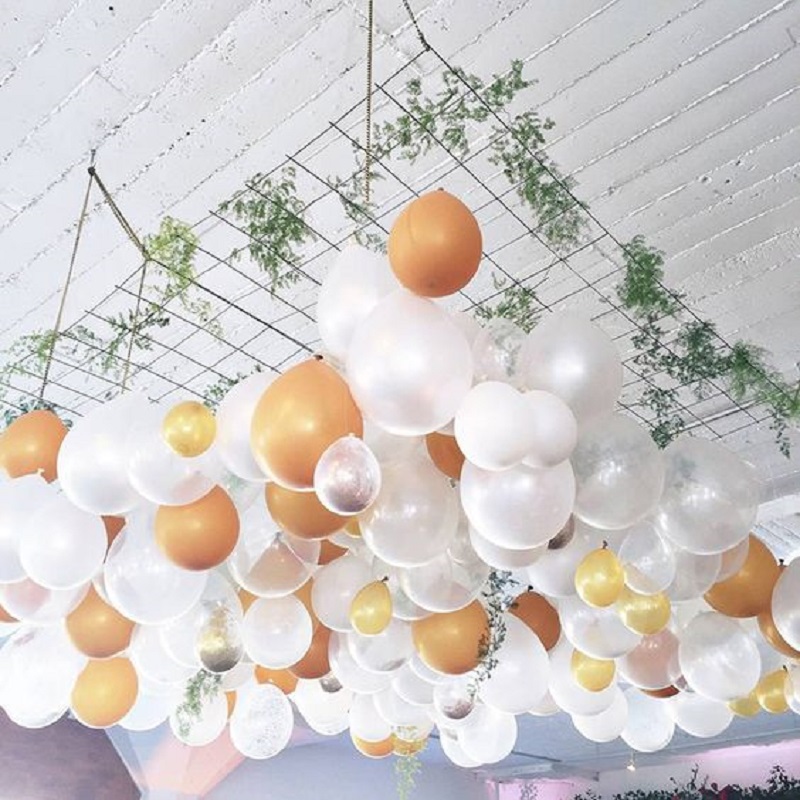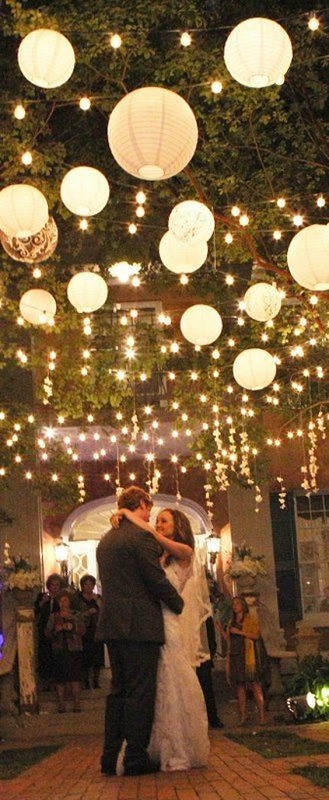 DIY Wedding Centerpiece Ideas / DIY Wedding Table Decorations
Pastel rustic table centrepieces with polaroid photos as table names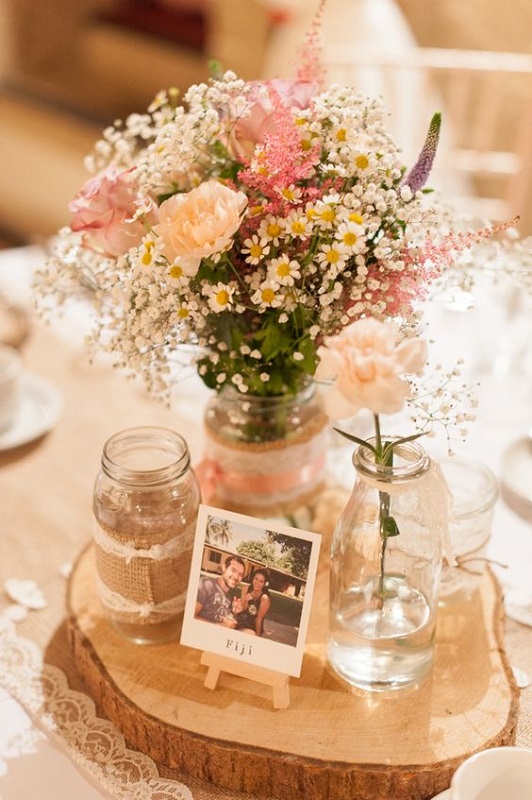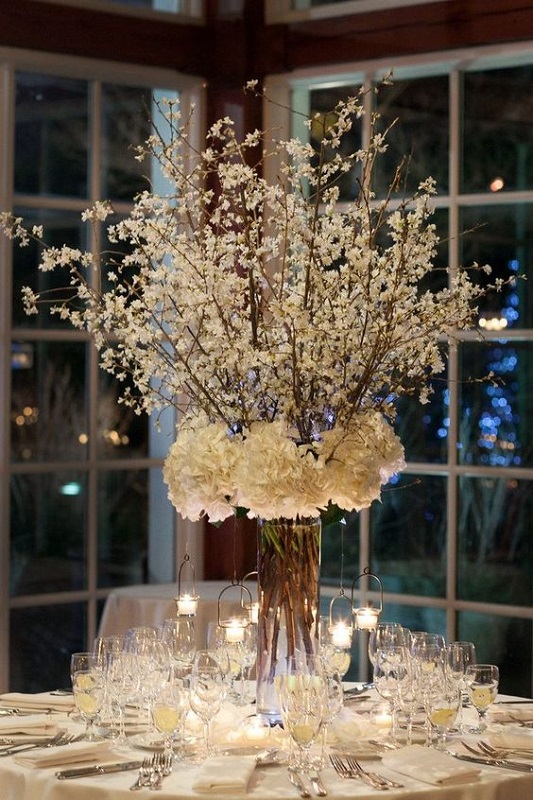 The big day is about little touches, and eye-catching centerpieces are an absolute necessity for a significant stylish theme. In spite of the fact that flower bouquets are okay, you can spend less cash and have a fabulous time by making your own cheap and simple centerpieces. They'll reflect your creative side and your uniqueness as a couple.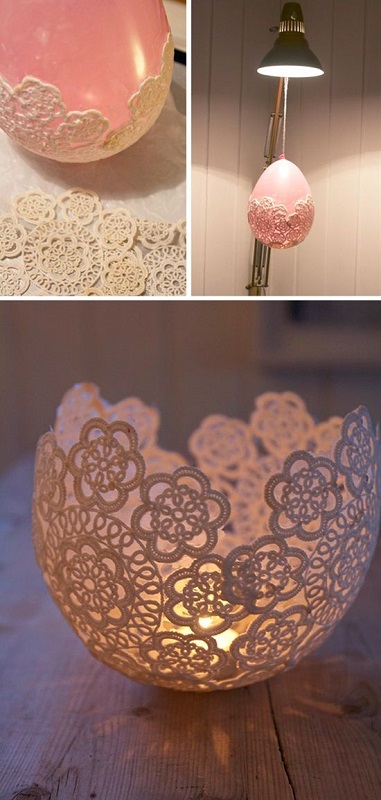 Beautiful sparkle mason jars, glitter mason jars. wedding or home decor mason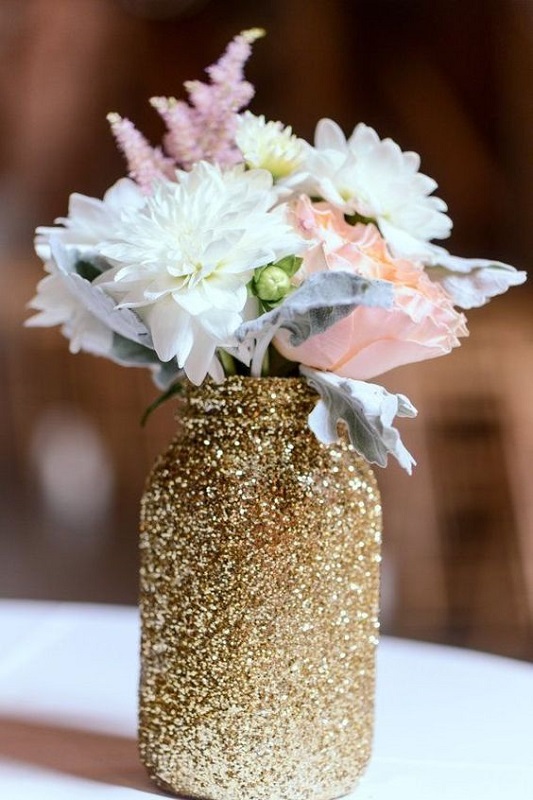 Once the rosé is gone, don't be quick to rid of those wine bottles until you've seen this DIY wedding idea. Start by soaking some empty wine bottles until the labels come off. After they're clean and dry, spray paint each bottle with at least two coats of metallic paint in metallic shades like rose gold. You can also coat one in glitter to create a cluster of unique wedding centerpieces.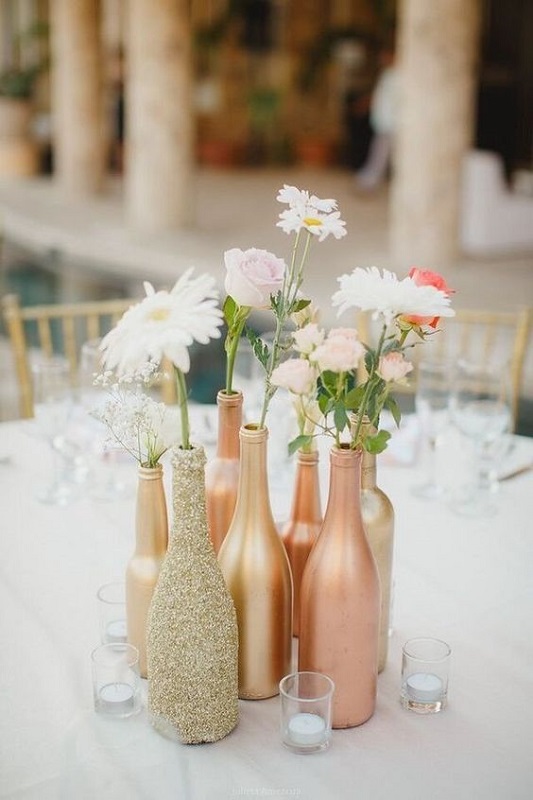 DIY Wedding Aisle Decorations Ideas
Baby's breath wedding aisle decoration ideas

Garden outdoor wedding aisle decor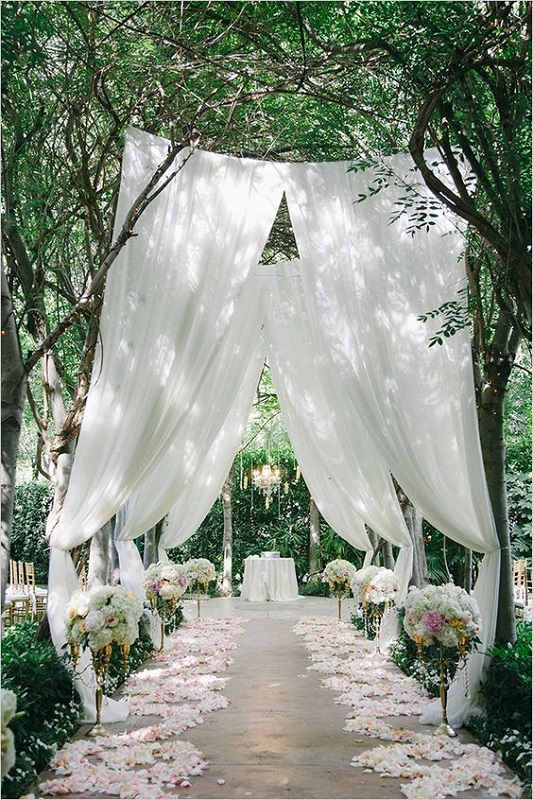 Scripture plugs/ decor More
Bucket of flowers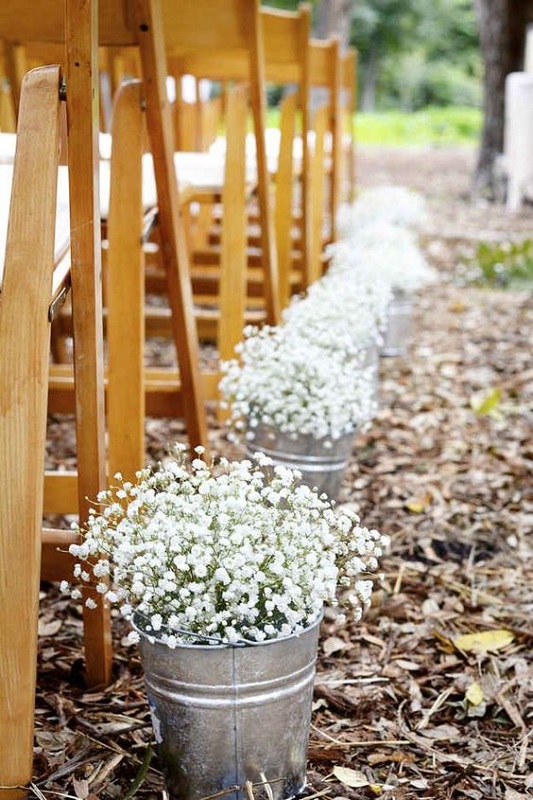 Stuning Wedding Candlelight Decoration Ideas You Will Love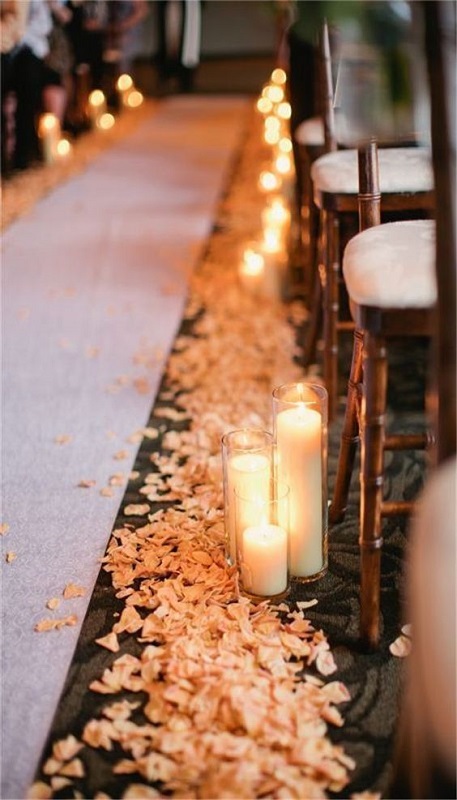 DIY Wedding Entrance Ideas / DIY Wedding Entrance Decorations
Budget Friendly Wedding Trend: Greenery Wedding Decor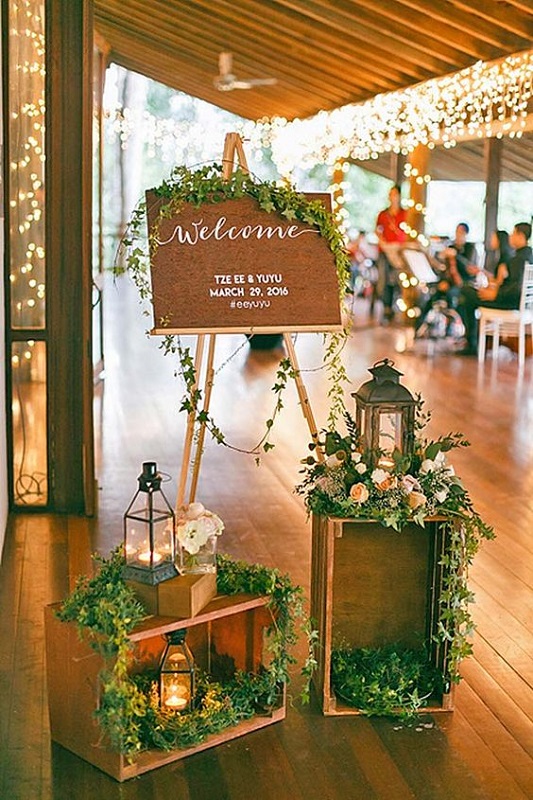 Vintage Mirror Wedding Sign Decoration Ideas

One look at this seriously chic photo hoop! Perfect to welcome the guests to place this near the entrance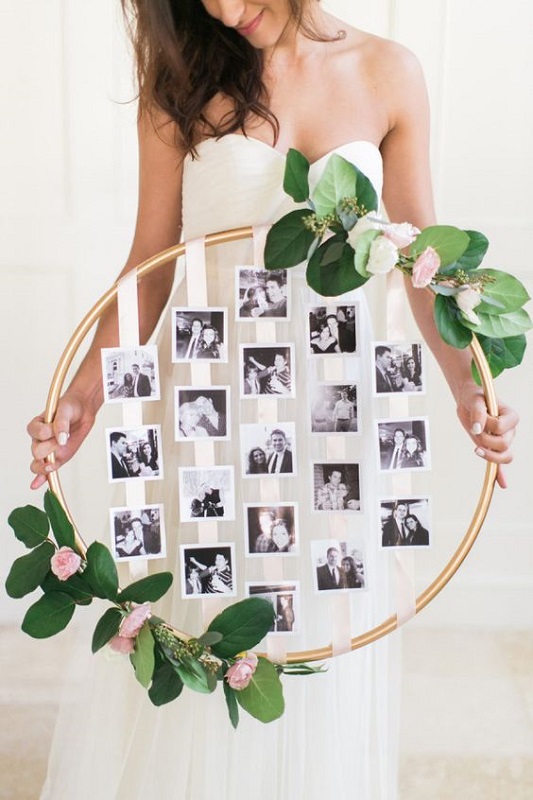 DIY Wedding Chair Decorations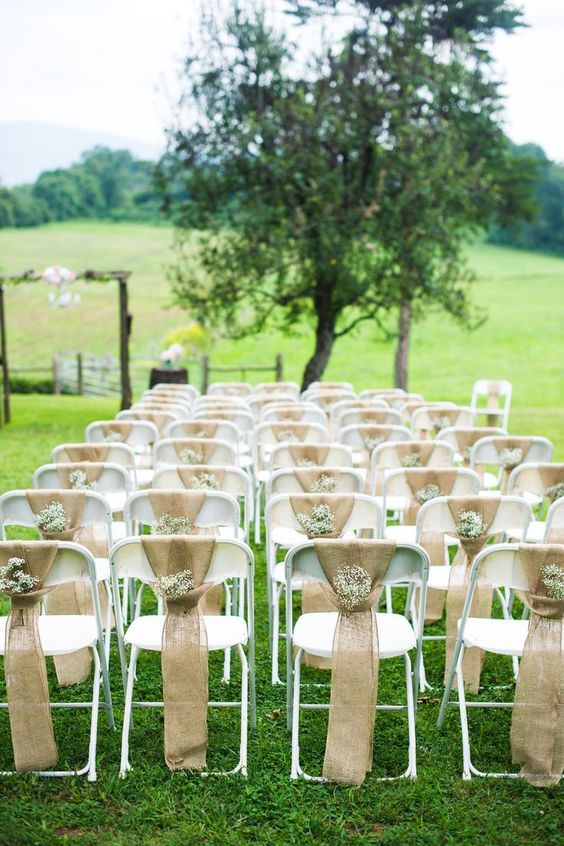 Chic purple wedding reception chair decor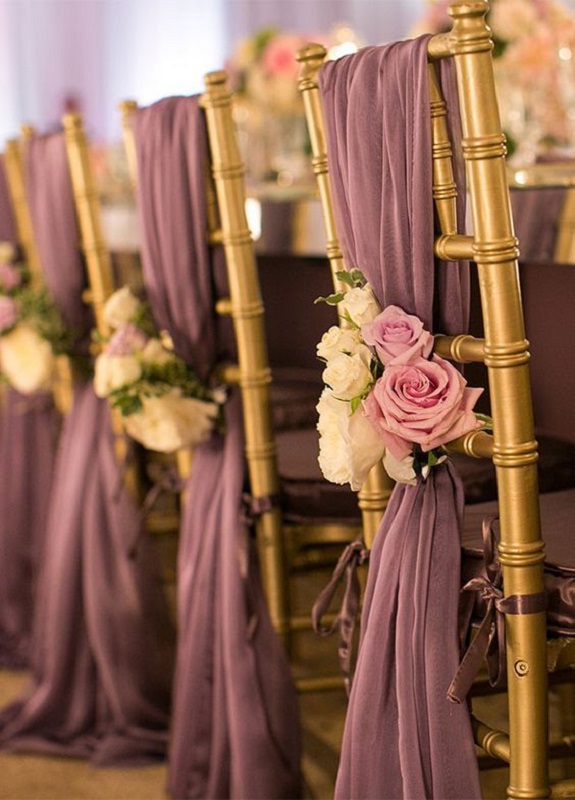 DIY Wedding Photo Booth Ideas
Really pretty light/fabric/greenery combo and looks simple to recreate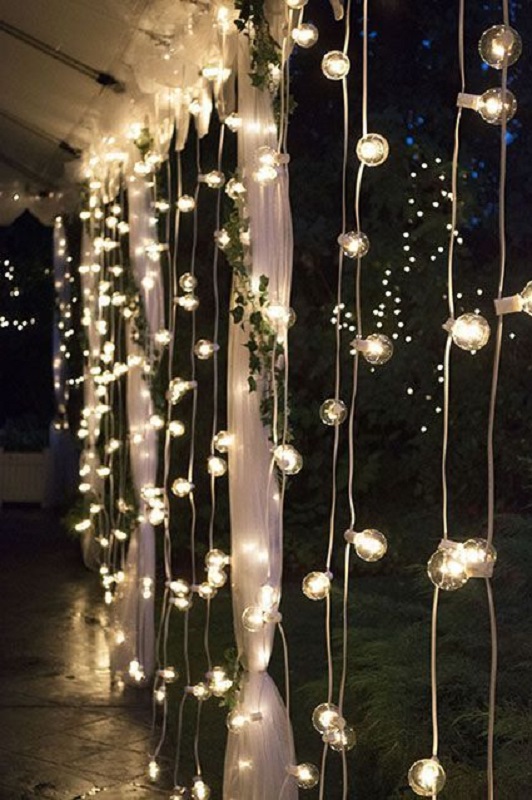 Carnation Photo Backdrop. I really do want a photo backdrop somewhere.. flowers or something made out of paper cut outs. maybe birds? paper flowers?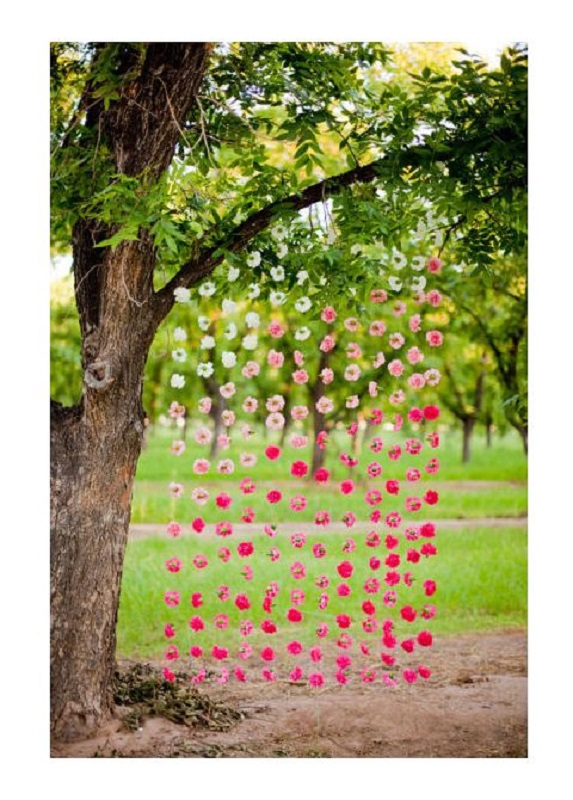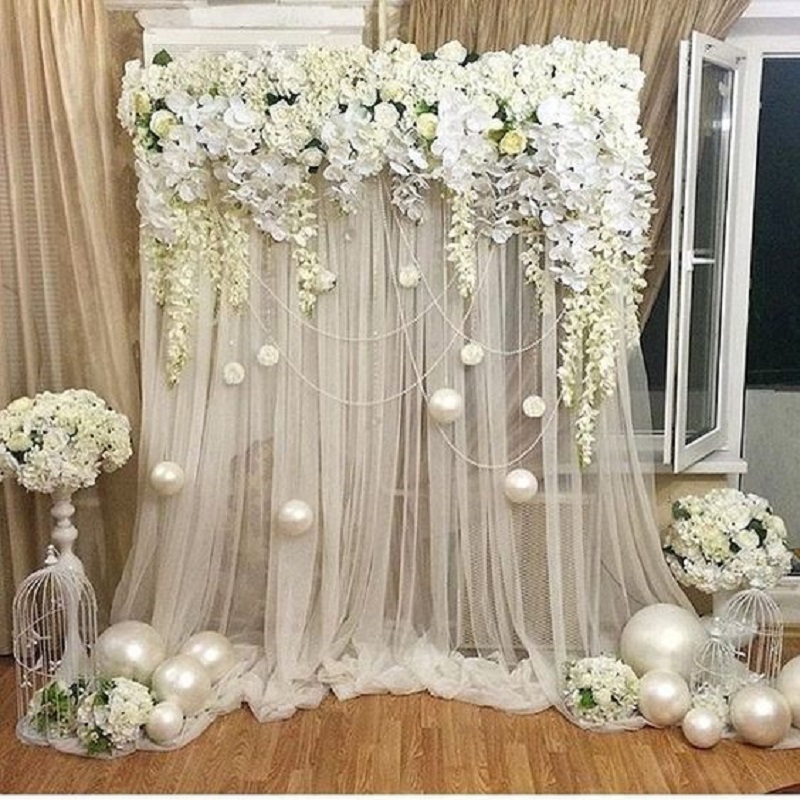 Paper Flowers Photo Booth Backdrop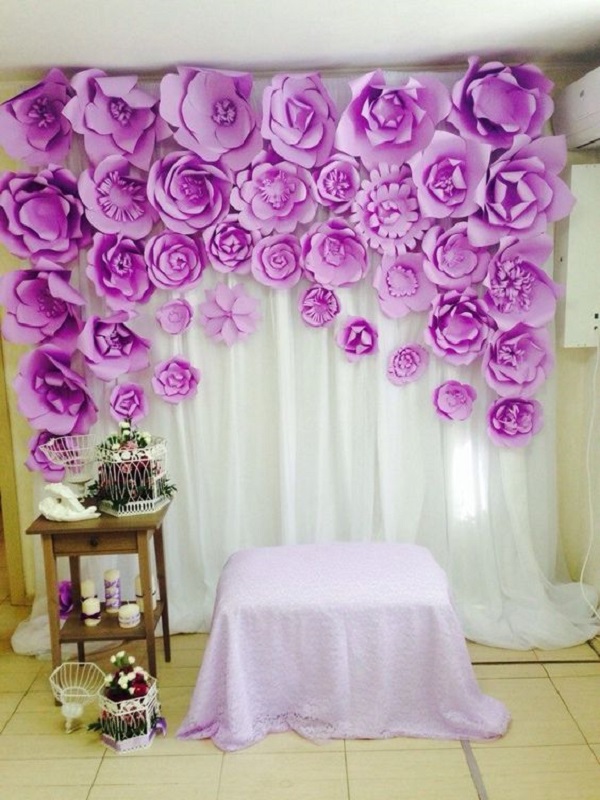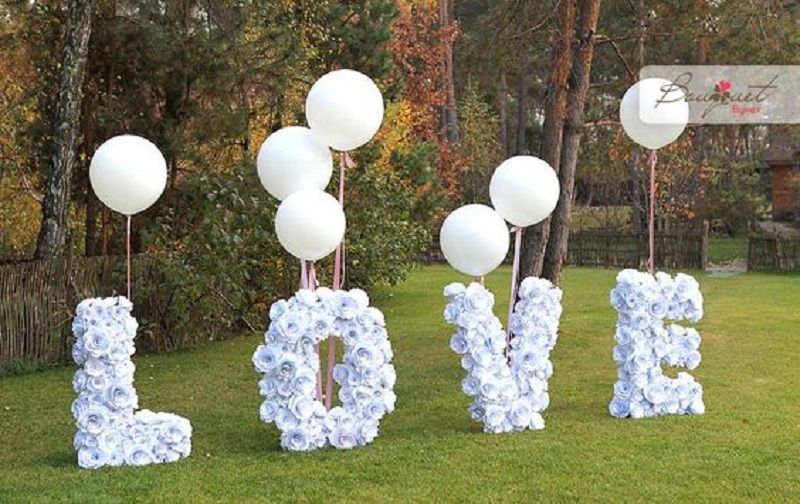 DIY Wood Wedding Photo Booths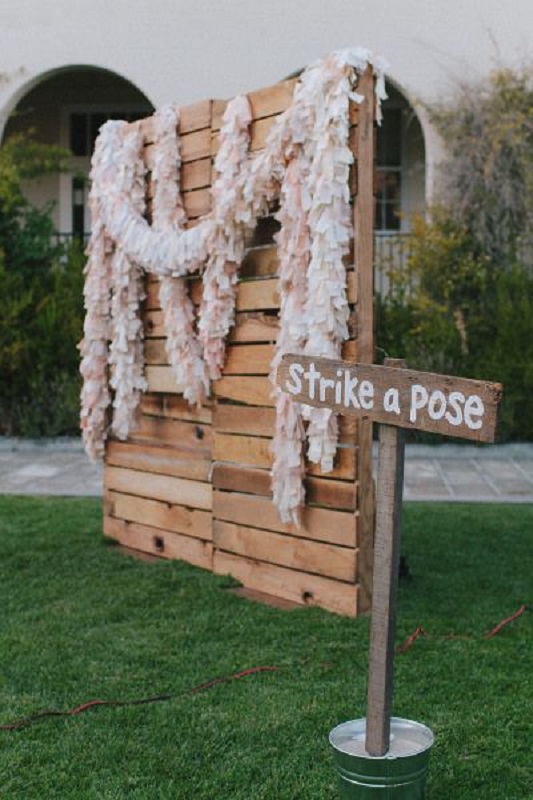 Personalized Photo booth idea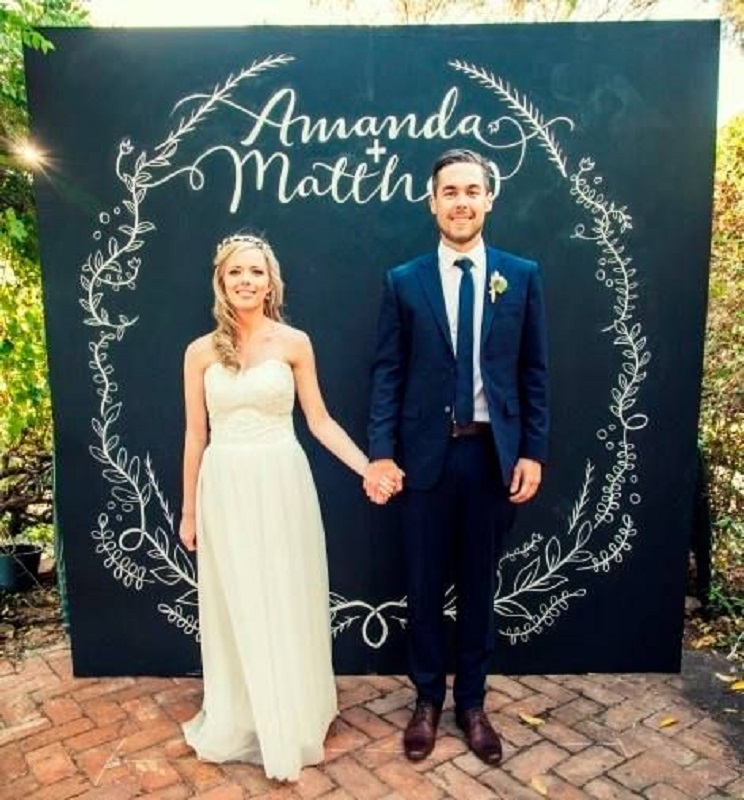 Photo frame photo booth for weddings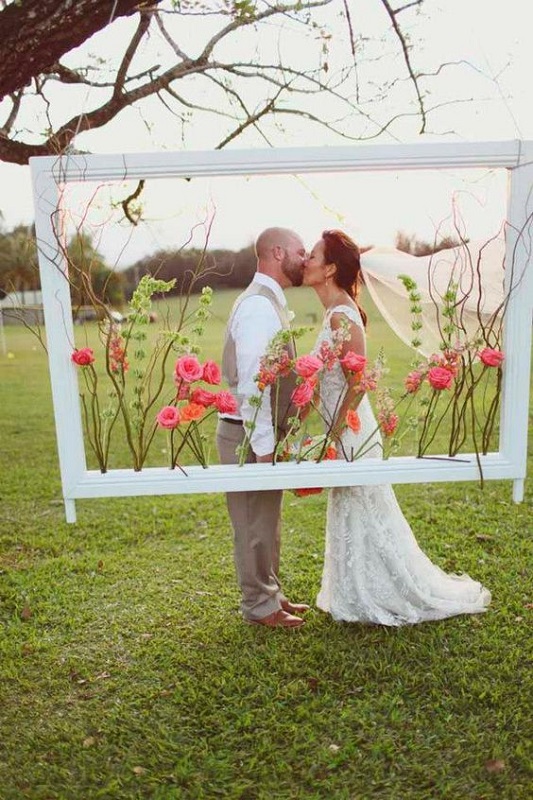 YES!! This is is a great ribbon wall!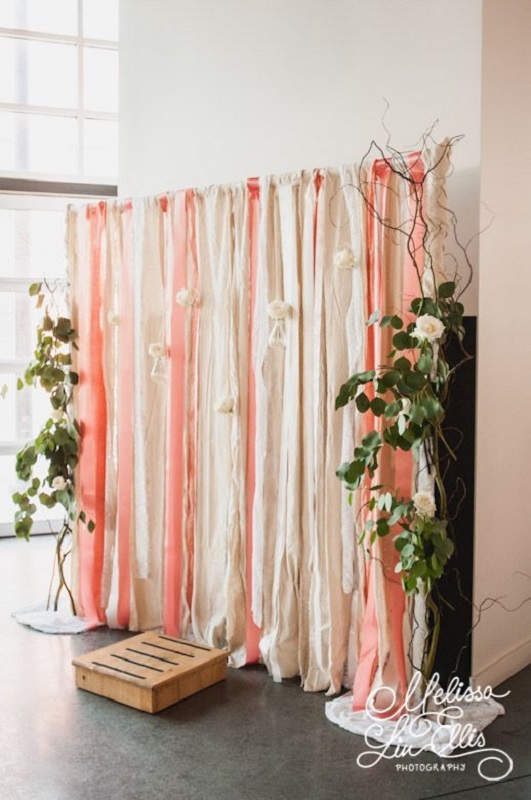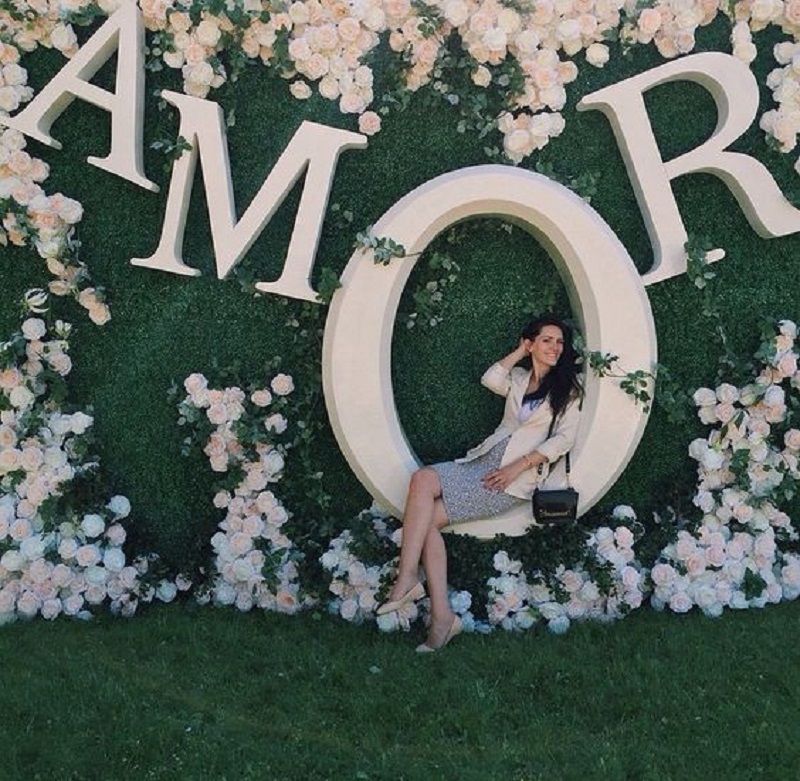 Floral wedding backdrop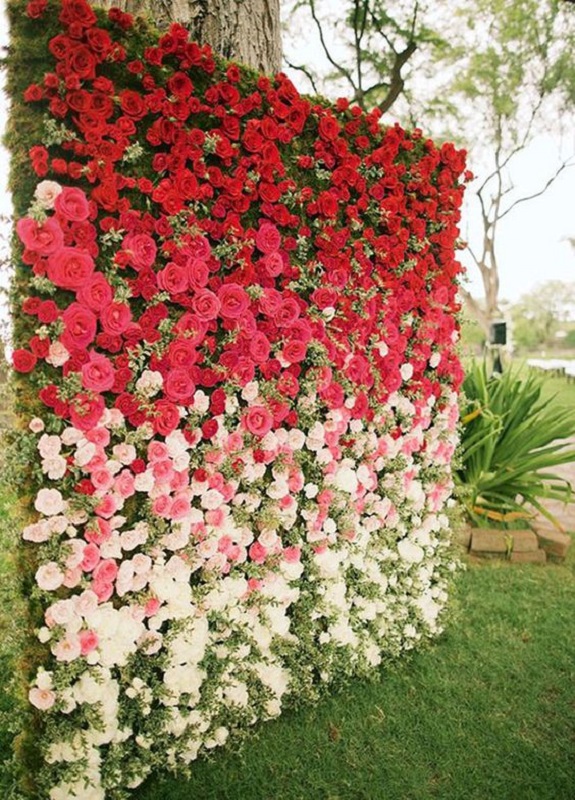 I wasn't expecting to be able to collect beautiful ideas as above. It has exceeded my expectation, thanks to our dear friend Pinterest and of course creative people who shared these ideas. As you can see, it's up to you to modify colors according to your choice. Mix and match, modify some parts and you're all set for your very own DIY Wedding Decorations. Explore the possibilities and who knows your idea and photos might be the next trending photo online. I have nothing but best wishes for you, dear one who is going to be married soon. Beyond the glam and sparkles of your event, all I really care about is that your love would last a lifetime! Good luck ahead and advance congratulations!