Ever had those weary moments during your quiet time? Ever been bothered about something definite or just feeling confused about uncertain things?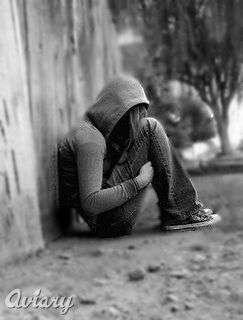 It is by our nature to feel different kinds of emotions and at different intensity too. What we feel depends on various factors; could either be people around us or maybe situations that occur in lives. In moments like this, we would usually find comfort from people we depend the most like our family, closest friends and God. While not everyone are expressive enough to tell their problems to people around them, they remain quiet and find their own outlet to release their anxieties. Some find comfort being alone doing their own stuffs like reading books, listening to music, eating, gaming, traveling, sleeping and other activities like getting an unplanned haircut.
Usually this weariness is experienced by teens and adults since kids don't really take life seriously as we do. While the elders would dwell too much of the problems within the family, conflicts among friends, romantic break ups, career downfalls, maturity struggles and other insecurities in life. I have just mentioned the very reasons why people would feel lonely and bothered at a certain point of their lives. Most of the time, it requires striking yet encouraging words for someone to be able to move on from an unpleasant experience.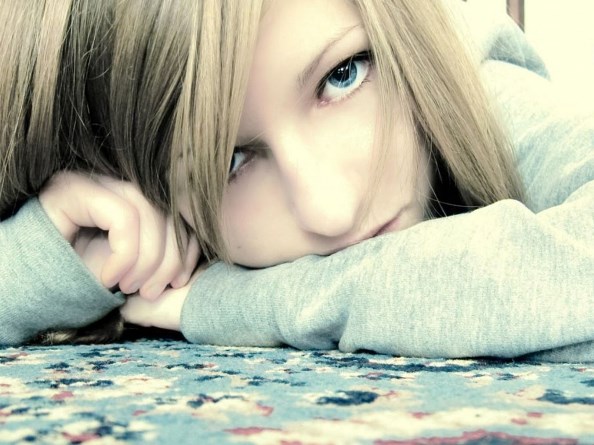 When you are into this emotional struggle or know someone who is facing trials in life, please be reminded of these Best Inspirational and Motivational Quotes, Messages and Sayings. You just can't measure how powerful these words can be to uplift someone's spirit and encourage to move on. You can send them through email, Facebook, Twitter, Pinterest or via SMS. You could also send these words of wisdom quotes to start their morning on a positive note! The wisdom in these words truly reflect the thinking of great minds and are inspiring!
Positive Attitude Quotes
The best way to face the day is by setting your mind to be awesome and be expectant of something really great to happen. Goodness begins within a person and if you start everything with negativity, then it follows throughout the day. Whether at school or at your work place, keep in mind to chill and enjoy every moment of it. Never hold on to what is hurting you. If it does, the best thing to do is letting go of it, move on and appreciate even the tiniest things that makes you a better person.
Every day do something that will inch you closer to a better tomorrow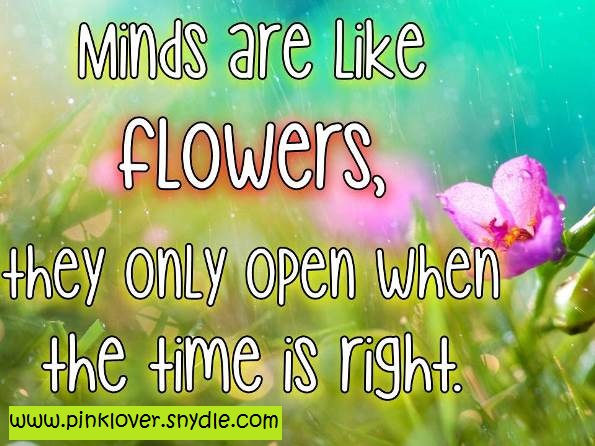 Minds are like flowers, they only open when the time is right
-Stephen Richards
Spending today complaining about yesterday won't make tomorrow any better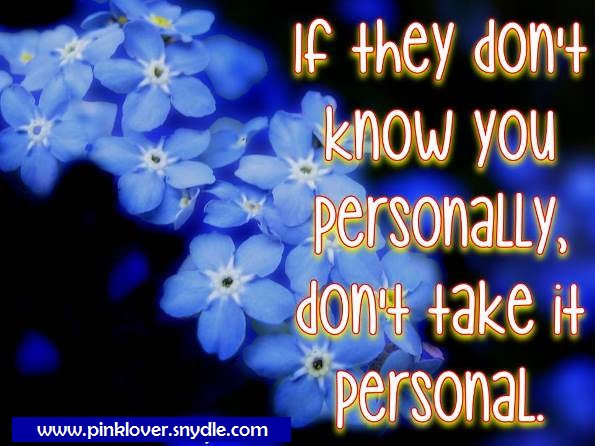 If they don't know you personally, don't take it personal.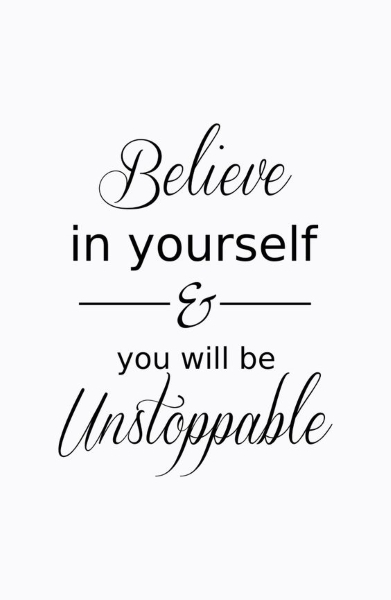 The only person you should try to be better than is the person you were yesterday.
Judging a person doesn't define who they are it defines who you are
Wanting to be someone else is a waste of the person you are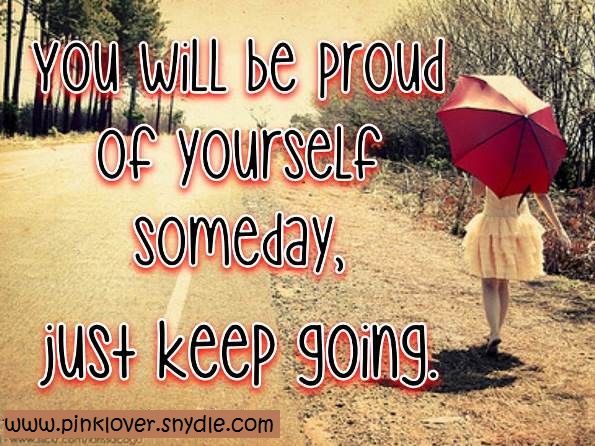 You will be proud of yourself someday, just keep going.
Let the refining and improving of your own life keep you so busy that you have little time to criticize others
– H. Jackson Brown, Jr
Better to remain silent and be thought a fool than to speak out and remove all doubt – Abraham Lincoln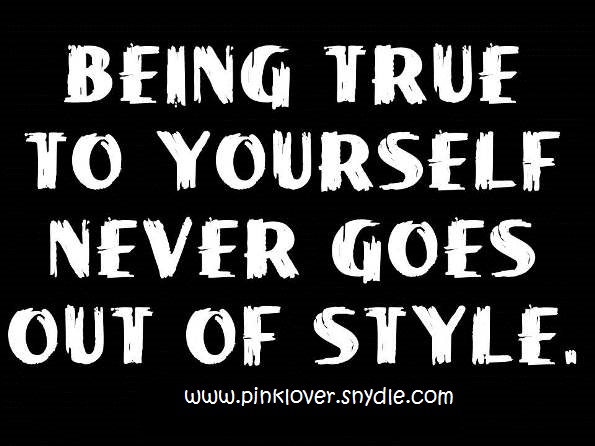 Being true to yourself never goes out of style – Legally Blonde
Inspirational and Comforting Quotes
These are intended to those who are feeling broken for any factor in life. Whether it's about career or love life, hope these words are going to touch your heart and ease the pain a little.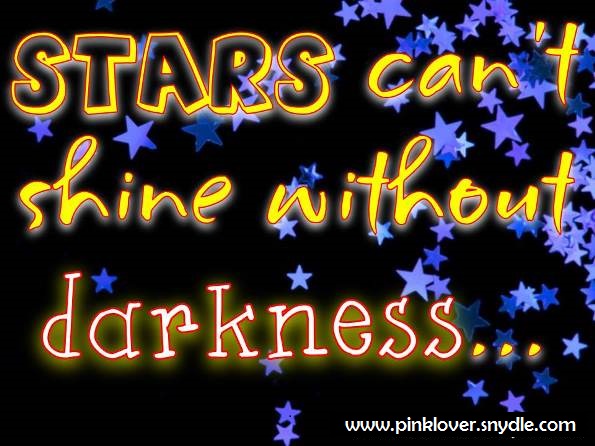 Stars can't shine without darkness
Be strong now, because things will get better. It might be stormy now, but it can't rain forever.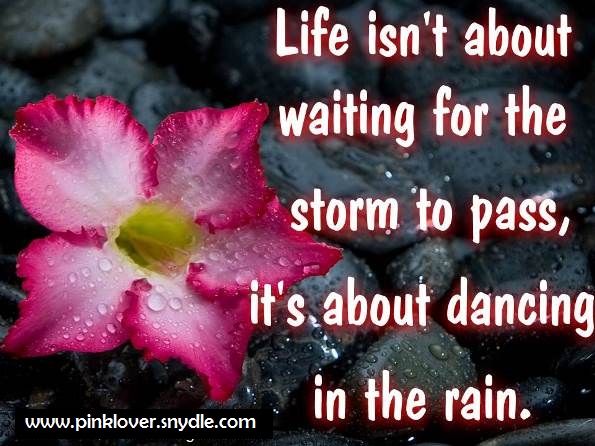 Life isn't about waiting for the storm to pass, it's about dancing in the rain
Never give up. There is no such thing as an ending – just a new beginning.
Be a warrior, not a worrier.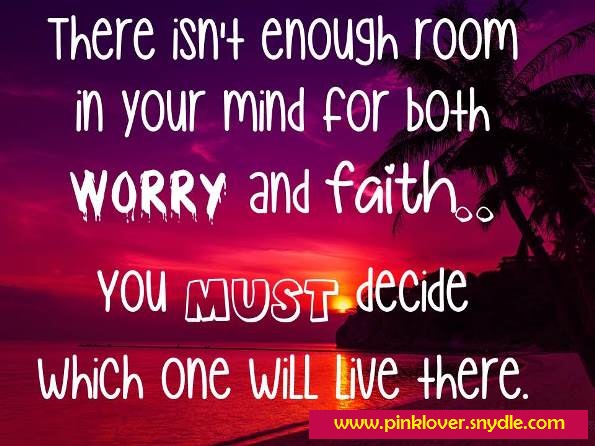 There isn't enough room in your mind for both worry and faith. You MUST decide which one will live there.
You're not the same person you were a year ago, a month ago, or a week ago. You're always growing. Experiences don't stop. That's life
Sometimes the bad things that happen in our lives put us directly on the path to the most wonderful things that will ever happen to us.
-Nicole Reed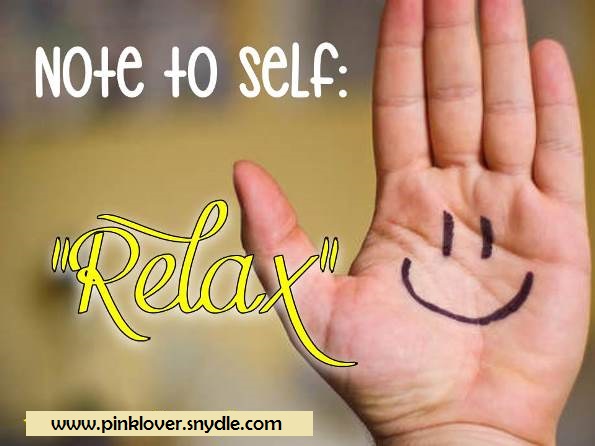 Note to Self : "Relax"
"Life is like riding a bicycle. To keep your balance, you must keep moving."
― Albert Einstein
Don't give up the beginning is always the hardest.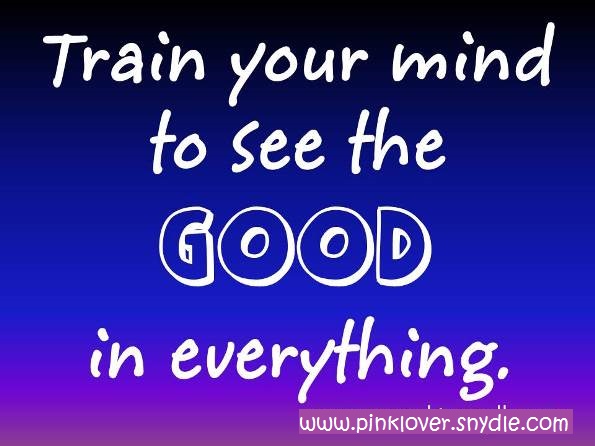 Train your mind to see the good in everything.
The struggle you're in today is developing the strength you need for tomorrow. Don't give up.
Inspirational Love Quotes
Love is said to be both bitter and sweet. Being in a relationship has ups and downs and for you to be able to keep the love stronger is when you are reminded of these love quotes. It makes you realize that despite the heartaches, love is still an amazing feeling and you are still happier to have your partner around.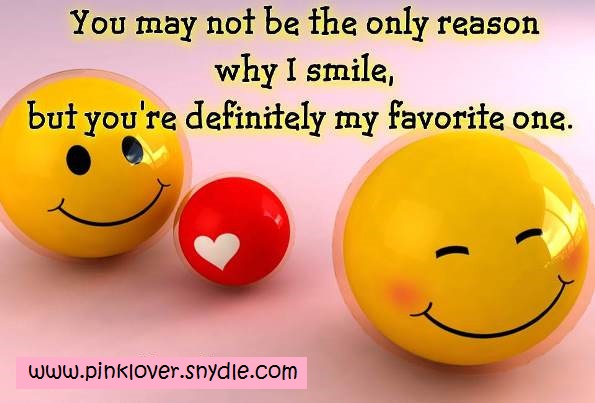 You may not be the only reason why I smile, but you're definitely my favorite one
Love is caring for each other even when you're angry
It doesn't matter where you go in life what you do or how much you have. It's who you have beside you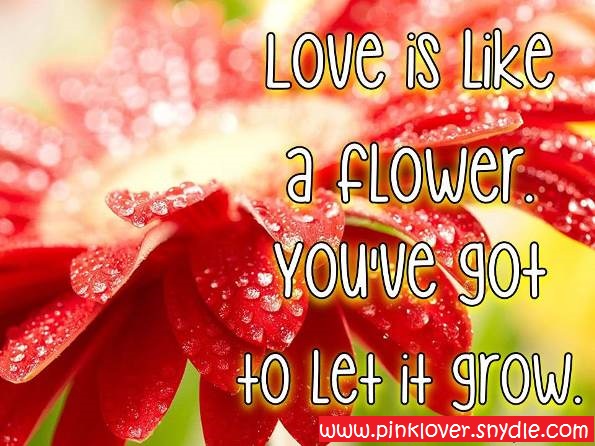 Love is like a flower. You've got to let it grow
-John Lennon
A guy who truly loves his girl doesn't need to unbutton her shirt to get a better view of her heart
Where there is love there is life
-Mahatma Gandhi
You don't need someone to complete you, you only need someone to accept you completely.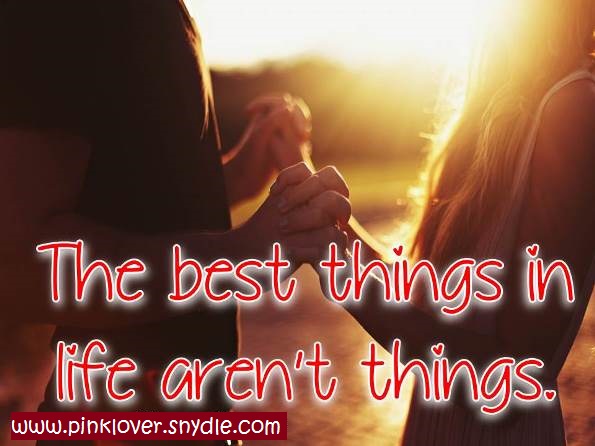 The best things in life aren't things
I love you not for what you are but for what I am when I am with you.
Love doesn't make the world go 'round. Love is what makes the ride worthwhile.
-Franklin P. Jones
Inspirational Break Up Quotes
These are inspiration love quotes for the singles or those who are from a recent break up. To remind you (us I mean), that true and perfect love is still it's on way to find us. Giving the singles hope of love and eventually happiness.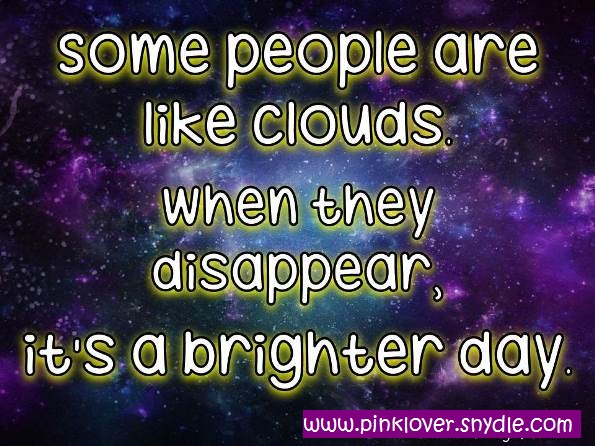 Some people are like clouds. When they disappear, it's a brighter day.
Hey, remember that person you thought you couldn't live without? Well, look at you living and shit.
Cry as much as you want to, but just make sure when your finished, you never cry for the same reason again. – Wiz Khalifa.
The best way to get even is to FORGET.
All the things that hurt you, actually teach you.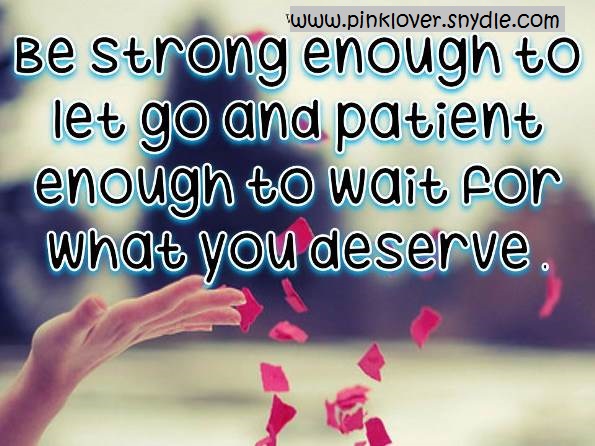 Be strong enough to let go and patient enough to wait for what you deserve .
Shit happens. Just flush the toilet and move on.
Some people are going to leave, but that's not the end of your story. That's the end of their part in your story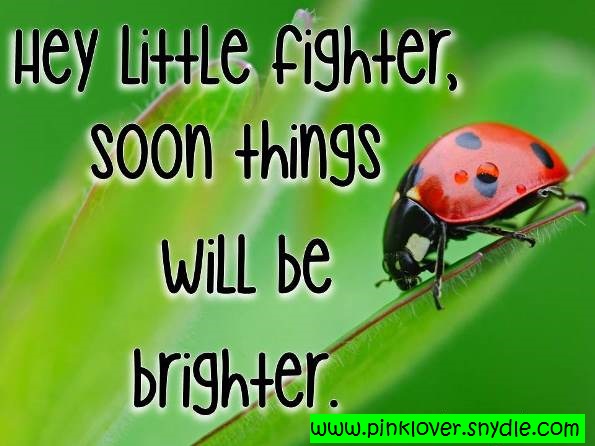 Hey little fighter, soon things will be brighter.
Crying over a guy? Nah, pick your head up princess, your tiara is falling
Inspirational Sports Quotes or Weight Loss Inspiration
As I've said, insecurities could be a reason of a person's weariness. Physical insecurity is one of them. In our society today, most people would make fun of huge people than the skinny ones. Admit it, being fat alone is already a joke to some. So that is why here are some inspiration and motivational quotes for exercise.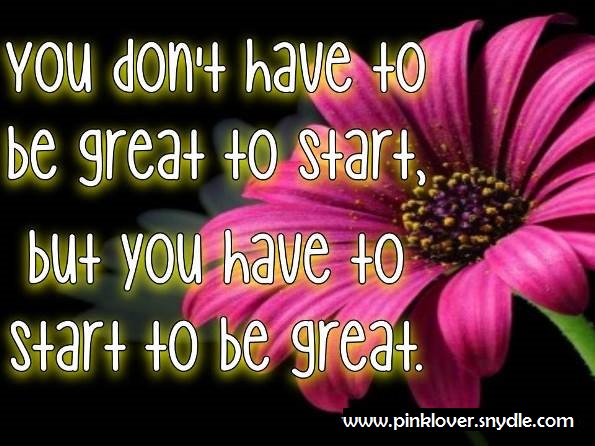 You don't have to be great to start, but you have to start to be great.
If it doesn't challenge you, it doesn't change you
–Fred DeVito
Dear you,
I can't kill you.
from: Running
Do not reward yourself with food. You are not a dog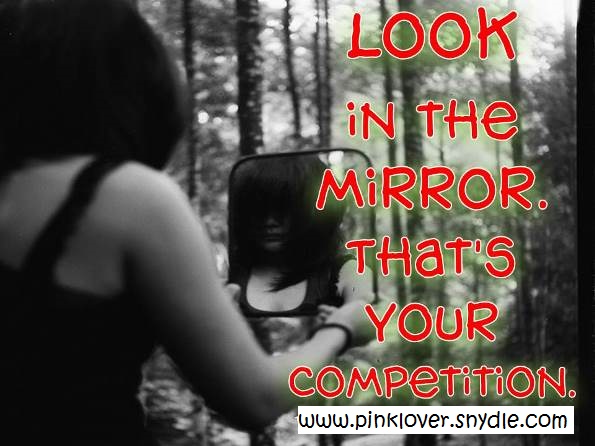 Look in the mirror. That's your competition.
It is not easy but it is worth it. Now, repeat it everyday
"It is never too late to be what you might have been."
– George Elio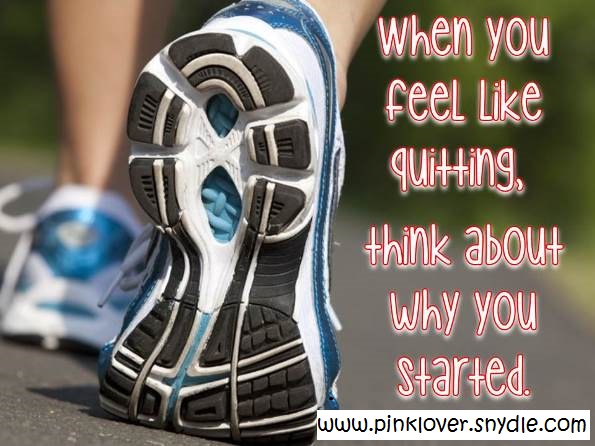 When you feel like quitting, think about why you started.
Motivation is what gets you started. Habit is what keeps you going
-Jim Rohn
To be a champ you have to believe in yourself when no one else will.
– Sugar Ray
Inspirational Movie Quotes
These are lines or sayings from movie scripts that are influential enough and are quoted to be reminders. Quotes that are not just useful for role playing but also for real life.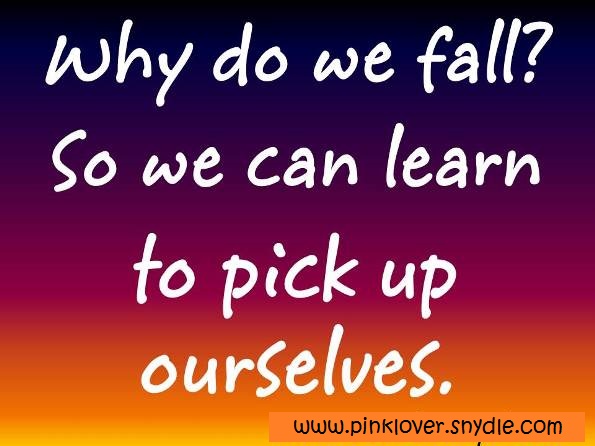 Why do we fall? So we can learn to pick up ourselves.
-Batman
Oh yes, the past can hurt. But from the way I see it, you can either run from it, or… learn from it
-Lion King
Think of happy thoughts and you will fly
-Peter Pan
There's no place like home
-The Wizard of Oz
Today's special moments are tomorrow's memories
-Aladin
Only an act of true love can thaw a frozen heart
-Frozen
You can do anything if you're not afraid
-Daredevil
Hakuna Matata"No worries"
– Lion King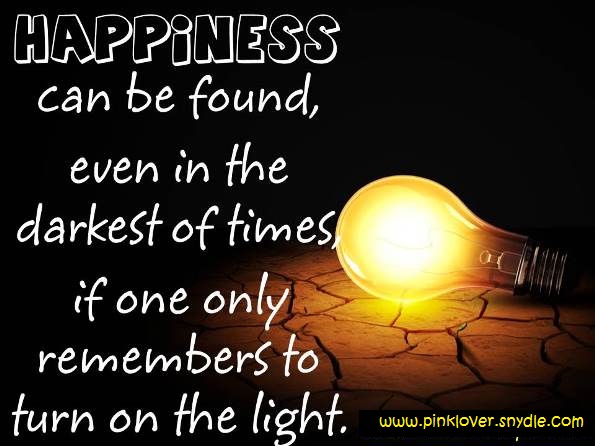 Happiness can be found, even in the darkest of times, if one only remembers to turn on the light
-Harry Potter
I still believe in heroes
-Avengers
It's not who I am underneath, but what I DO that defines me
-Batman
If two people are meant for each other, it doesn't mean they have to be together right now or as soon as possible, but they will… eventually.
-Gossip Girl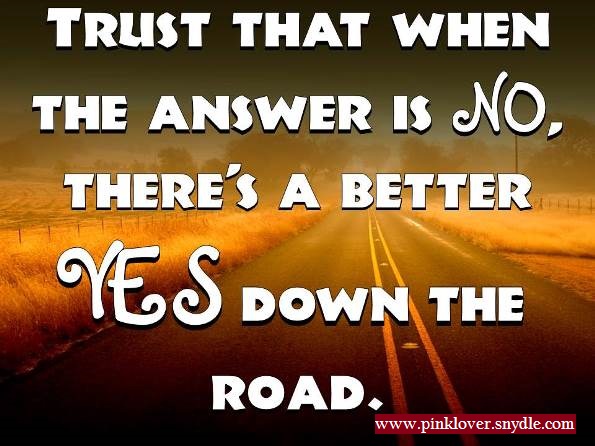 Trust that when the answer is NO, there's a better YES down the road.
Encouraging Bible Verses and Inspirational Bible Quotes
These are uplifting bible verses that Christians believe being the promises of God. Considered very powerful and comforting, these bible quotes are usually sent to family or friends who are feeling down and troubled.
Proverbs 3:5-6
Trust in the LORD with all your heart and lean not on your own understanding; in all your ways acknowledge him, and he will make your paths straight.
---
Proverbs 18:10
The name of the LORD is a strong tower; the righteous run to it and are safe.
---
John 14:27
Peace I leave with you; my peace I give you. I do not give to you as the world gives. Do not let your hearts be troubled and do not be afraid.
---
2 Timothy 1:7
For God did not give us a spirit of timidity, but a spirit of power, of love and of self-discipline.
---
John 16:33
"I have told you these things, so that in me you may have peace. In this world you will have trouble. But take heart! I have overcome the world."
---
1 Peter 5:7
Cast all your anxiety on him because he cares for you.
---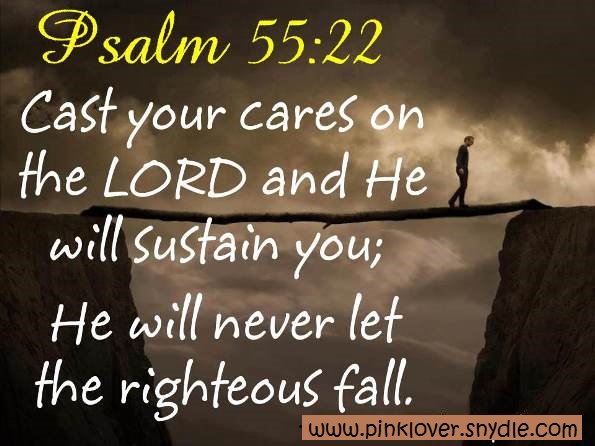 Psalm 55:22
Cast your cares on the LORD and He will sustain you; He will never let the righteous fall.
---
Isaiah 26:3
You will keep in perfect peace him whose mind is steadfast, because he trusts in you.
---
Psalm 119:50
My comfort in my suffering is this: Your promise preserves my life.
---
Psalm 120:1
I call on the LORD in my distress, and he answers me.
Funny Inspirational Quotes
Some people who hated being too emotional or sentimental would still find their own way of comforting people. They tend to share humorous yet inspirational quotes as a sign of their concern for the person in depression.
I'm so thankful I had a childhood before technology took over.
When your ex says "you'll never find anyone like me", just smile and reply…
"that's the point!" (lol)
Do not take life too seriously. You will never get out of it alive.
-Elbert Hubbard
A day without sunshine is like, you know, night.
-Steve Martin
Behind every great man is a woman rolling her eyes.
-Jim Carrey
A woman's mind is cleaner than a man's: She changes it more often.
-Oliver Herford
I found there was only one way to look thin: hang out with fat people.
-Rodney Dangerfield
"Dreams come true all the time, just not for the dreamers"
― Eoin Colfer
Inspirational Song Lyrics
Inspirational words are not just found on quotes but can also be found on song lyrics. These are the best there is in the songs familiar to me. It'll be good for the heart and soul since music are very relaxing, especially when it's inspirational too.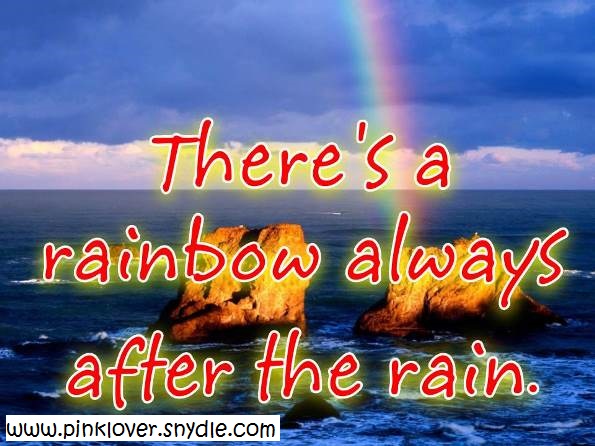 There's a rainbow always after the rain
There can be miracles, when you believe.
Trust the voice within.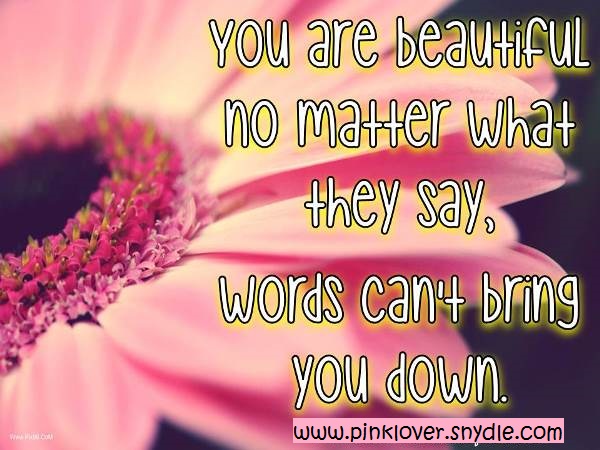 You are beautiful no matter what they say, words can't bring you down.
A hero lies in you.
I believe I can fly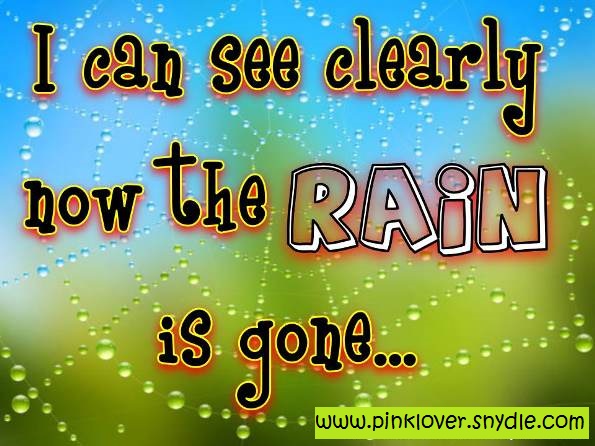 I can see clearly now the rain is gone
Don't stop believing
I will survive
True colors are beautiful,
Like a rainbow
Daily Inspirational Quotes
Inspirational quotes are not just intended for those who are depressed or feeling down. If you're happy and still wanted to be happier every waking day, it's good to have a daily dose of an uplifting and inspirational quote. It would give you a kick start for your day about your plans and dreams that would surely put a radiant smile on your face.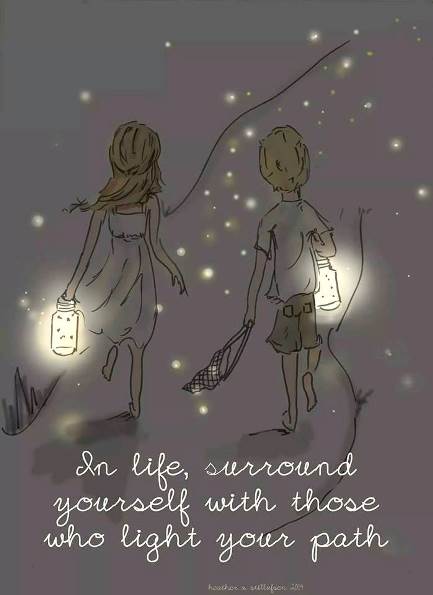 In life, surround yourself with those who light your path.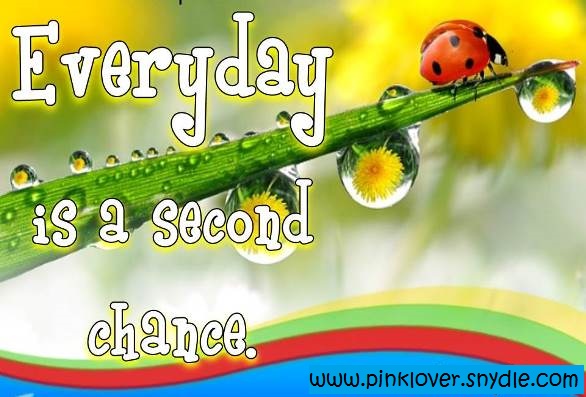 Everyday is a second chance
The quieter you become, the more you can hear.
If you find yourself in the wrong story, leave.
– Mo Willems
Beautiful things happen when you distance yourself from negativity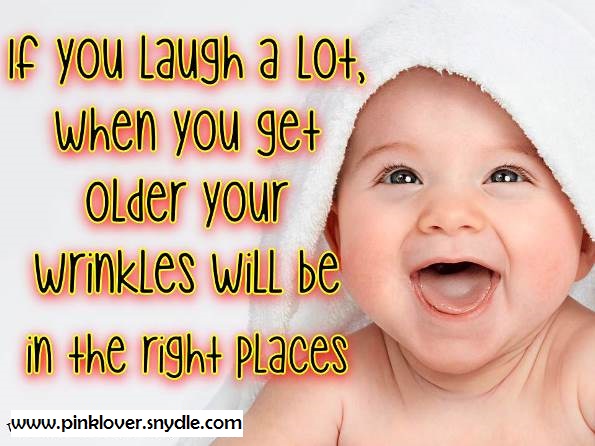 If you laugh a lot, when you get older your wrinkles will be in the right places
Be selective in your battles, sometimes peace is better than being right
It doesn't matter what others are doing it matters what you are doing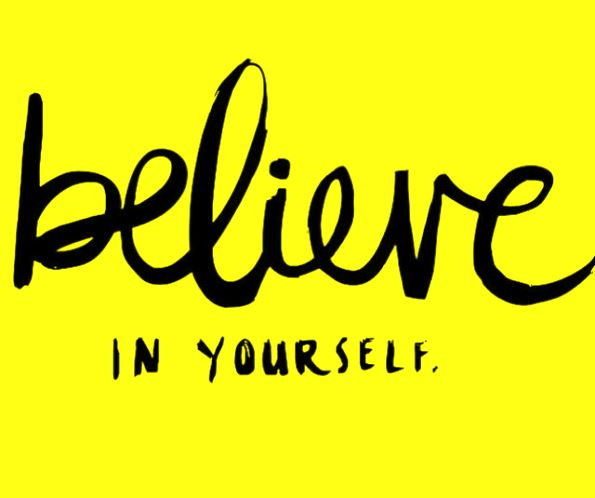 Believe in yourself
Don't follow your dreams, chase them
Always believe that something wonderful is going to happen.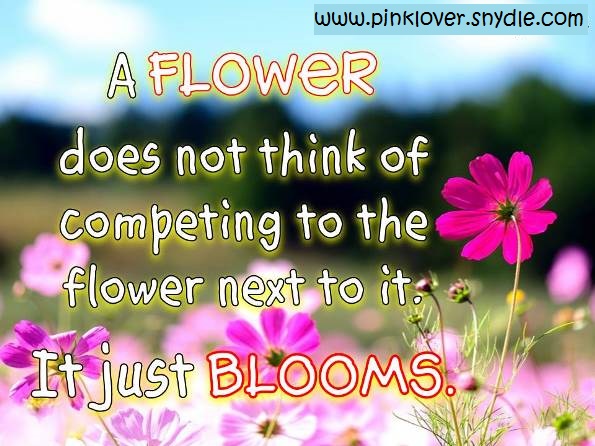 A flower does not think of competing to the flower next to it. It just blooms.
– Zen Shin Talks
Enjoy these moments now, because they don't last forever
Always laugh when you can. it is cheap medicine
-Lord byron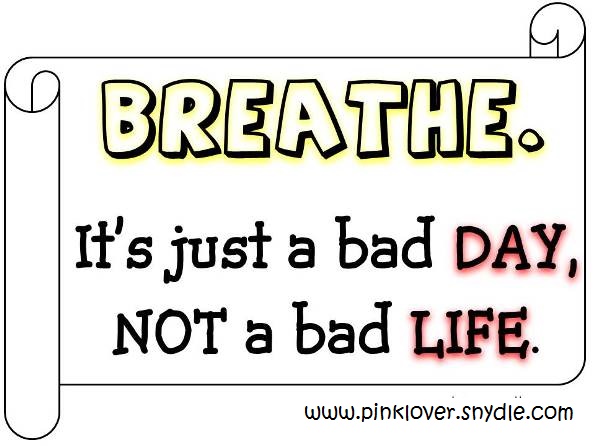 BREATHE. It's just a bad day, not a bad life.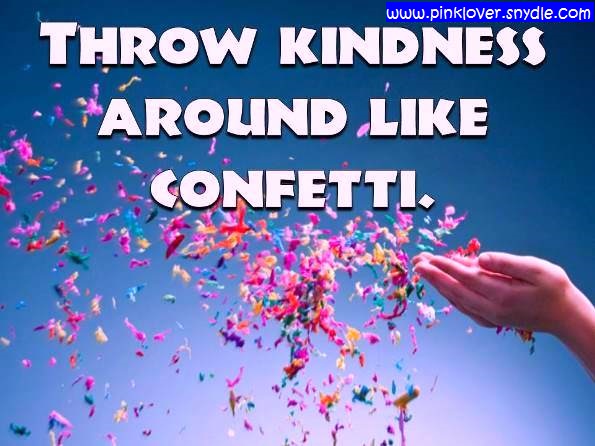 Throw kindness around like confetti.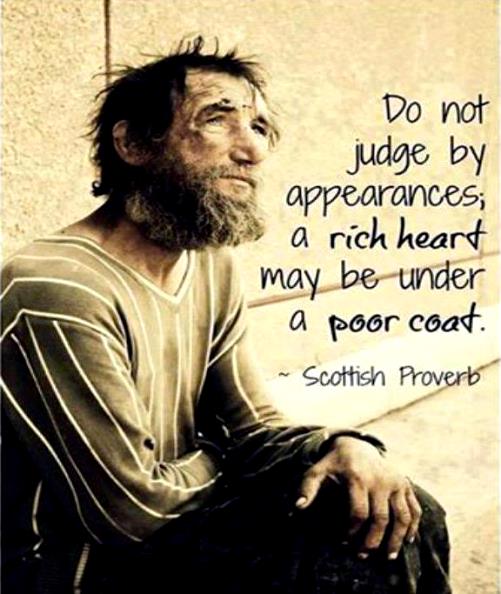 Do not judge by appearances; a rich heart maybe under a poor coat.
-Scottish Proverb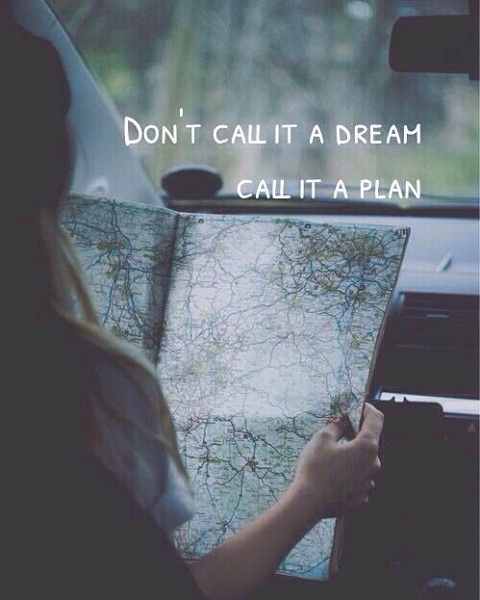 Don't call it a dream. Call it a PLAN.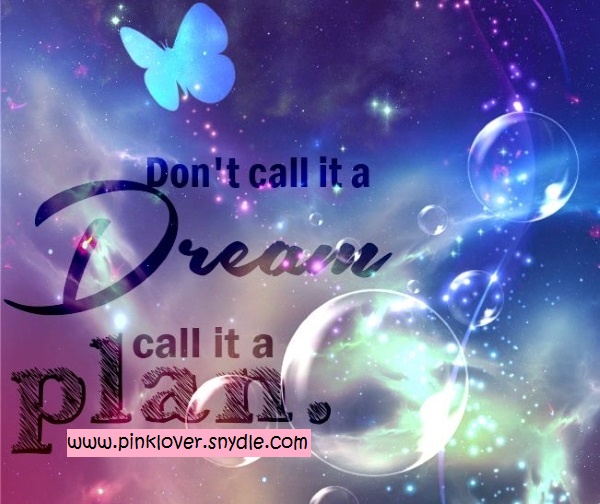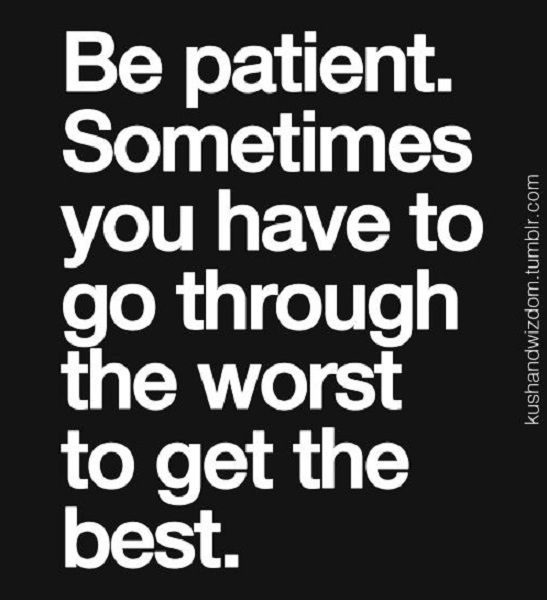 Be patient. Sometimes you have to go through the worst to get to the best.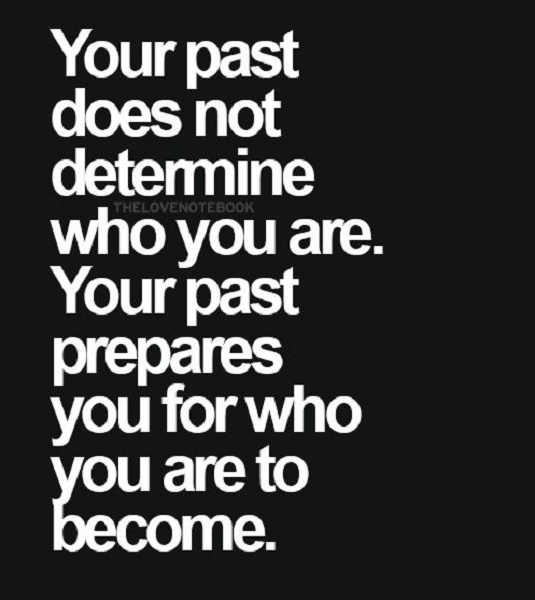 Your past does not determine who you are. Your past prepares you for who you are to become.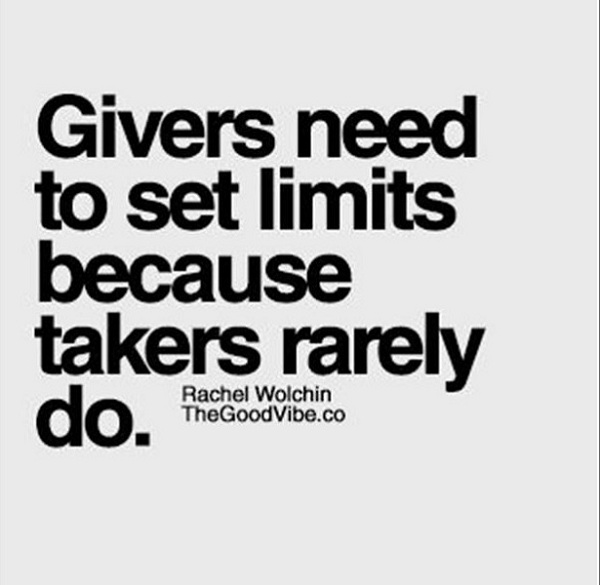 Givers need to set limits because takers rarely do.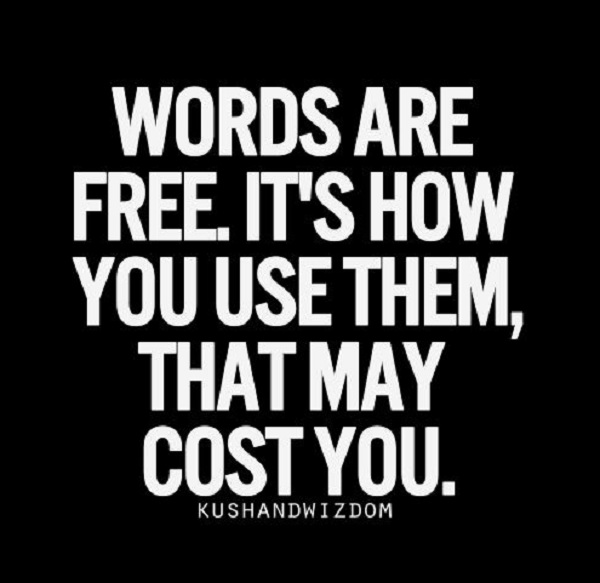 Words are free. It's how you use them, that may cost you.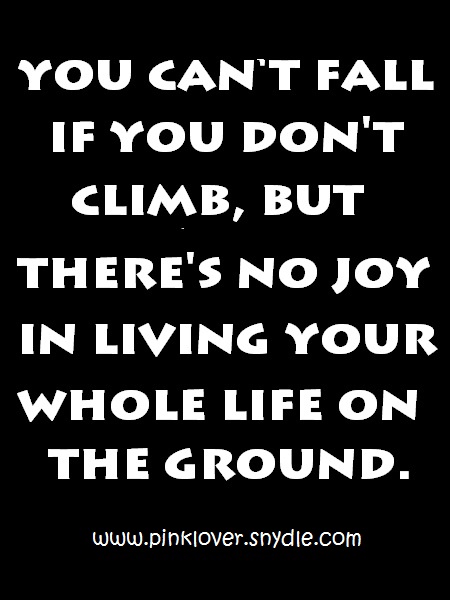 You can't fall if you don't climb, but there's no joy in living your whole life on the ground.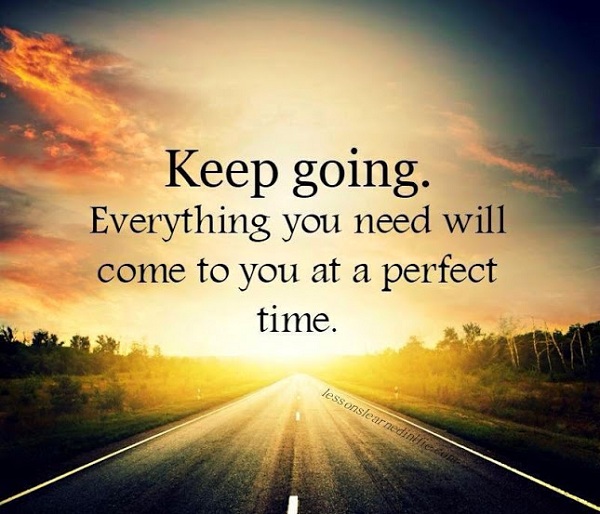 Keep going. Everything you need will come to you at a perfect time.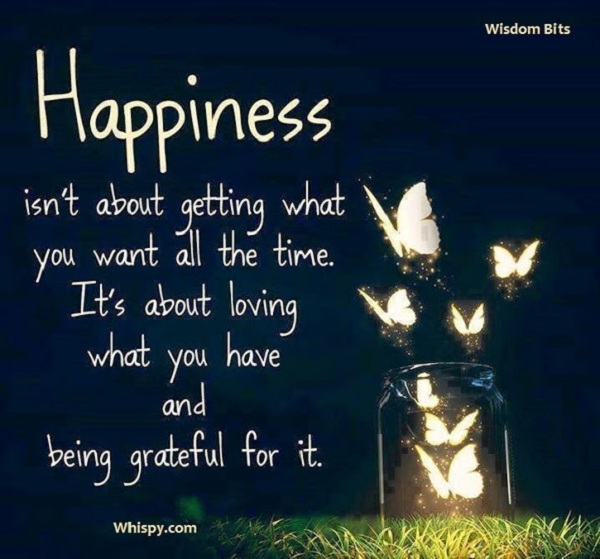 Happiness isn't about getting what you want all the time. It's about loving what you have and being grateful for it.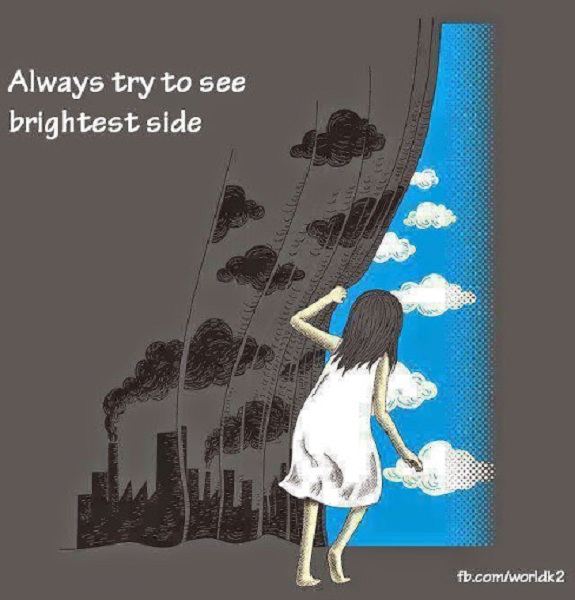 Always try to see the brightest side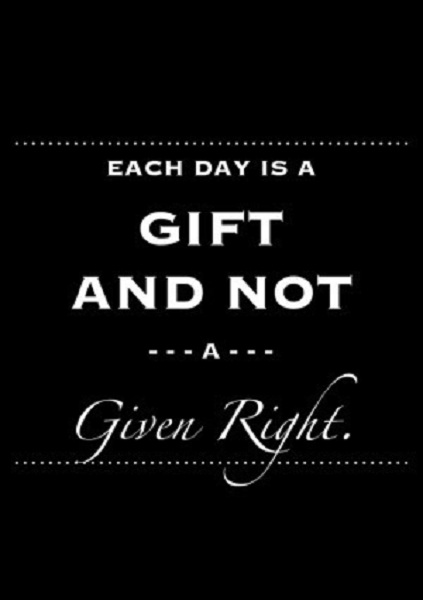 Every day is a gift and not a given right.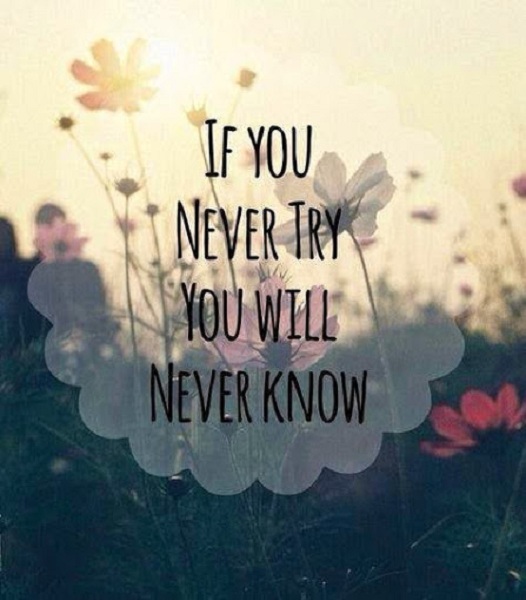 If you never try you will never know.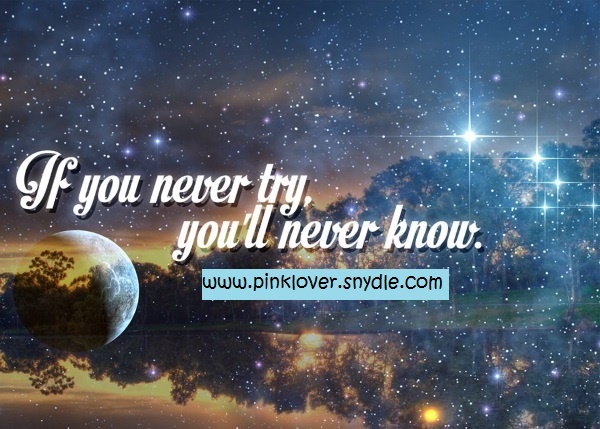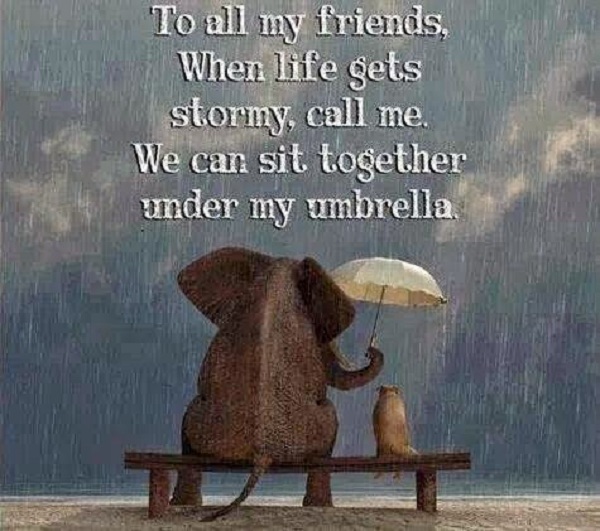 To all my friends, when life gets stormy, call me. We can sit under my umbrella.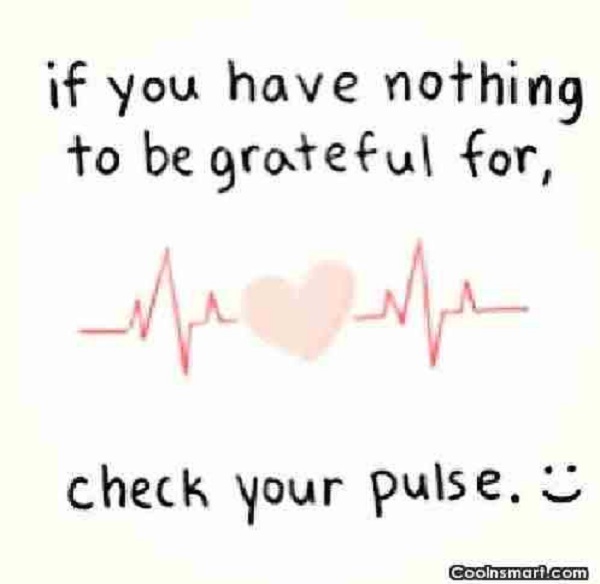 If you have nothing to be grateful for, check your pulse. 😉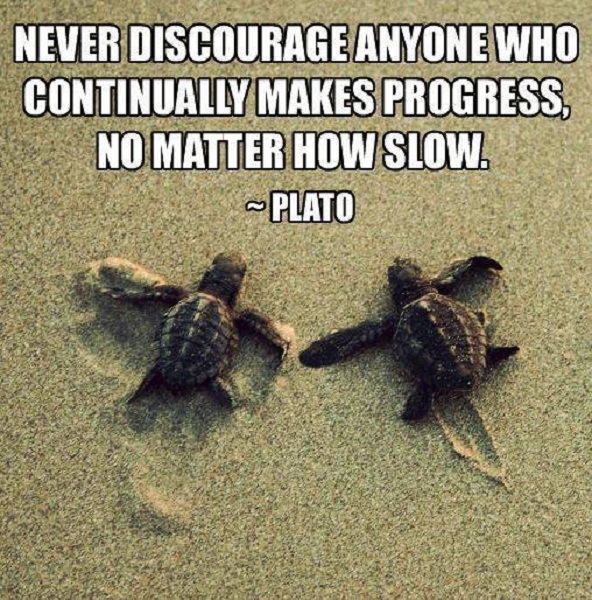 Never discourage anyone who continually makes progress, no matter how slow. -Plato
These inspirational and motivational quotes may have been ever uttered many times before but for sure it'll give you a different meaning each day, to stir you and get you moving through. If you feel stuck or just need a daily dose of inspirational words, these should work perfect for you. Be sure to feed your mind with inspiring quotes and phrases daily to create positive mood within. Be generous enough to share this to people close to your heart like your family and friends. Be inspired and keep going dear friends.