If you have seen my Break Up Quotes post, brokenhearted people might treat these break up songs the very same way. When listening to these sad heartbreaking songs, it's also a time for them to emote, reflect, reminisce and struggle to get over. They would listen carefully and try to relate the lines from the songs to their own situation, claiming the song is perfect for them.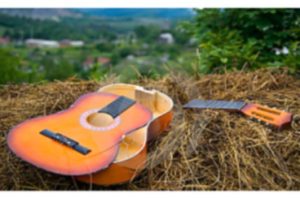 Here's to those who are feeling broken and lonely. My friend told me before that sometimes, the best therapy for a person to forget is to cry much till there's no more left to cry. In time you'd realize you have reached your limit of crying and yet you are still alive and well. Makes you realize crying can be healthy to your heart to express what's inside. So for a good heavy cry, why not play any of these songs for background. That would give you a good moment of realization that everything has finally ended. I'm also giving the lines that I like the most. Some are classics songs and some are new.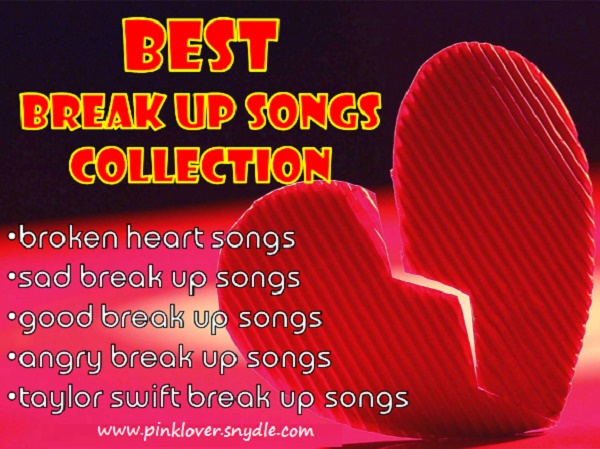 Broken Heart Songs and Sad Break Up Songs
These are songs that are very hurtful and lonely. There are songs that shows acceptance of the break up but there are also songs below in which the brokenhearted person is still hoping for a reconciliation and that eventually in the end the relationship will be saved.
The Past by Jed Madela
I must forgive you
You must forgive me too
If we wanna try to put things back
The way they used to be
'cause there's no sense in going over and over
The same things as before
So let's not bring the past up anymore
Exchange of Hearts by David Slater
If we had an exchange of hearts
Then you'd know why I fell apart
You'd feel the pain when the mem'ries start
If we had an exchange of hearts
I never cry by Alice Cooper
Take away, take away my eyes
Sometimes I'd rather be blind
Break a heart, break a heart of stone
Open it up but don't you leave it alone
Love of my life, you've hurt me by Queen
Love of my life, you've hurt me
You've broken my heart and now you leave me
Love of my life, can't you see?
Bring it back, bring it back, don't take it away from
me
because you don't know what it means to me…
On Bended Knee by Boyz II Men
Darlin' I can't explain
Where did we lose our way
Girl it's drivin' me insane
Always by Bon Jovi
I can't sing a love song
Like the way it's meant to be
Well, I guess I'm not that good anymore
But baby, that's just me
When you're gone by Avril Lavigne
I've never felt this way before
Everything that I do reminds me of you
And the clothes you left, they lie on the floor
And they smell just like you, I love the things that you do
Maybe by Enrique Iglesias
It wasn't me
And it wasn't you
But I'm convinced
We gave up too soon
Only Reminds Me of You by Rick Price/RIchard Marx
When I turn out all the lights
Even the night
It only reminds me of you
Without you by Kimberly Locke
Since you've been gone
I haven't been the same
I wish that i could see
Who's to blame?
How could an angel break my heart by Toni Braxton
I wonder if she makes him smile
The way he used to smile at me
I hope she doesn't make him laugh
Because his laugh belongs to me
It must have been love by Roxette
It must have been love, but it's over now
It must have been good, but I lost it somehow
It must have been love, but it's over now
From the moment we touched till the time had run out
You don't love me anymore by WEIRD AL YANKOVIC
We've been together for so very long
But now things are changing, oh I wonder what's wrong?
Seems you don't want me around
The passion is gone and the flame's died down
It's not over by Secondhand Serenade
But now it's over, it's over, why is it over?
We had the chance to make it
Now it's over, it's over, it can't be over
I wish that I could take it back
But it's over
Purest of Pain by Son by Four
I wish I could tell you I'm feeling better every day
that it didn't hurt me when you walked away
but to tell you the truth I can't find my way
Why by Avril Lavigne
So go and think about whatever you need to think about
Go on and dream about whatever you need to dream about
And come back to me when you know just how you feel, you feel
I can feel, I can feel you near me, even though you're far away
I can feel, I can feel you baby, why
6, 8 ,12 by Brian Mcknight
Do you ever ask about me?
Do your friends still tell you what to do?
Every time the phone rings
Do you wish it was me calling you?
Do you still feel the same?
Or has time put out the flame?
I miss you is everything okay?
It will rain by Bruno Mars
Just like the clouds
My eyes will do the same, if you walk away
Everyday it will rain, rain, rain…
Just When I Needed You Most by Randy Vanwarmer
Now most every morning I
Stare out the window and I
Think about where you might be
I've written you letters
That I'd like to send
If you would just send one to me
I'll Say Goodbye For The Two Of Us by Expose
I'll say good bye for the two of us
Tonight while you sleep
I'll kiss you softly one last time
And say good-bye
I'll Remember You by No Secrets
I promise you I won't forget the times we shared, the tears we cried
You'll always be the sun in my sky
It may be fate that brings us back to meet again someday
Even though we go separate ways
Crying by Aerosmith
I was cryin' when I met you
Now I'm tryin' to forget you
Love it sweet misery
If the feeling is gone by Kyla
if the feeling is gone
please don't pretend
that you still love me
i can see it in your eyes
and it hurts to admit
i can tell that the feeling is gone
I love you goodbye by Nina
Oh, I could say that I'll be all you need
But that would be a lie
I know I'll only hurt you, I know I'll only make you cry
I'm not the one you're needing, I love you goodbye
Bluer Than Blue by Michael Johnson
But I'm bluer than blue
Sadder than sad
You're the only light this empty room has ever had
Life without you is gonna be
Bluer than blue…
Let me be the one by Jimmy Bondoc
Let me be the one to break it up
So you won't have to make excuses
We don't need to find a set up where
Someone wins and someone loses
We just have to say our love was true
But has now become a lie
So I'm tellin' you I love you one last time
And goodbye
Love Will Lead You Back by Kyla
Saying goodbye
Is never an easy thing
But you never said
That you'd stay forever
So if you must go
Darling I'll set you free
But I know in time
That we'll be together
Where do broken hearts go by Whitney Houston
Where do broken hearts go
Can they find their way home
Back to the open arms
Of a love that's waiting there
And if somebody loves you
Won't they always love you
I look in your eyes
And I know that you still care, for me
Miss You Like Crazy by Natalie Cole
Even though it's been so long
My love for you keeps going strong
I remember the things that we used to do
A kiss in the rain 'til the sun shine through
I try to deny it but I'm still in love with you
I'll Never Get Over You Getting Over Me by Exposé
I tried to smile so the hurt won't show
Tell everybody I was glad to see you go
But the tears just won't go away
Loneliness found me looks like it's here to stay
Art of Letting Go by Mikaila
Now here it comes, the hardest part of all
Unchain my heart that's holding on
How do I start to live my life alone?
Guess I'm just learning,
Learning the art of letting go.
I'll never love this way again by Regine Velasquez
A fool will lose tomorrow reaching back for yesterday
I won't turn my head in sorrow if you should go away
I'll stand here and remember just how good it's been
And I know I'll never love this way again
Separate Lives by Phil Collins
Well you have no right to ask me how I feel
You have no right to speak to me so kind
Some day I might (I might) find myself looking in your eyes
But for now, we'll go on living separate lives
Yes for now, we'll go on living separate lives
Separate lives
Somewhere down the road by Nina
Sometimes good-byes are not forever
It doesn't matter if you're gone
I still believe in us together
I understand more than you think I can
You have to go out on your own
So you can find your way back home
Angry Break Up Songs
Songs that expresses pain towards your ex. You may say you've moved on, but obviously you are bitter that ends up cursing your ex. Well if not really angry, at least bitter and there are signs of sweet revenge.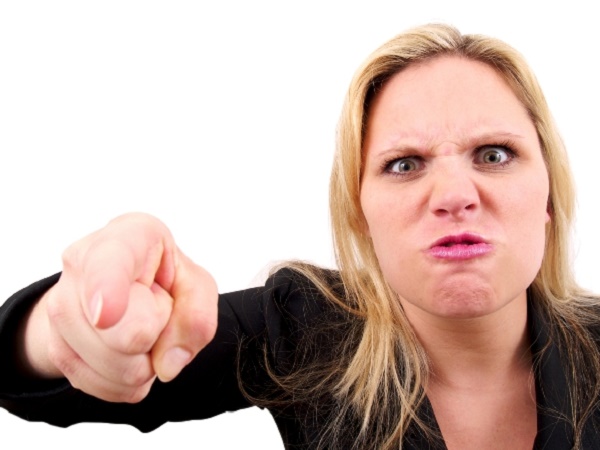 Someday
I know you don't really see my worth
You think you're the last guy on earth
Well I've got news for you
I know that I'm not that strong
But it won't take long, won't take long
Jar of Hearts by Christina Perri
You're gonna catch a cold
From the ice inside your soul
So don't come back for me.
Who do you think you are?
Take A Bow by Rihanna
But you put on quite a show
Really had me going
Now it's time to go
Curtain's finally closing
That was quite a show
Very entertaining
But it's over now (but it's over now)
Go on and take a bow
But it's over now
Good Break Up Songs
Just like in the good break up quotes, these are songs that shows your maturity about the situation. You've learned your lessons and you know there may be a good reasons that the relationship did not last. So these songs are being thankful and still wishing the other person (who broke your heart) good things to come their way.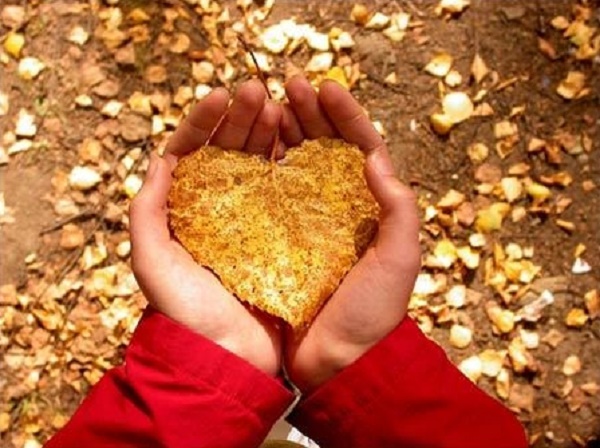 Thank You For The Broken Heart by R Rice
So thankyou for the broken heart, oh yeah
And thankyou for the permanent scar
Cause if it wasn't for you
I might forget, how it feels to let go
And how it feels to get a brand new start
So thankyou for the broken heart
Someone like you by Adele
Never mind, I'll find someone like you
I wish nothing but the best for you, too
Don't forget me, I begged, I remember you said
Sometimes it lasts in love, but sometimes it hurts instead, yeah
You've made me stronger by Regine Velasquez
But made me stronger by breaking my heart
You ended my life and made a better one start
You've taught me everything from falling in love
To letting go of a lie
Yes you've made me stronger, baby, by saying goodbye
Taylor Swift Break Up Songs
Do you guys know, that instead of calling her songs "country music/songs genre", most people categorized them into break up songs. Why? Because they said most are about break ups, brokenhearted, separation or just anything about a failed relationship. Some critics even said that every time Taylor Swift gets a boyfriend and breaks up, she end ups with 1 album that becomes a hit! lol. Anyway, here are few of Taylor Swift's Break Up Songs and if not actually break up, conflicts songs that might lead to break up though. So just consider them brokenhearted songs. It really keeps me wondering how a super pretty lady like her could be brokenhearted and taken for granted for many times? O.o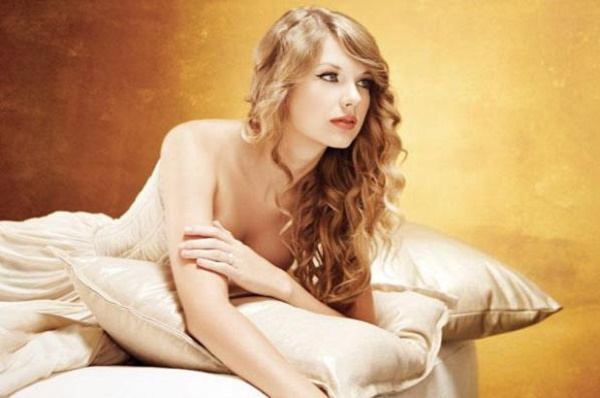 Teardrops On My Guitar
Cold As You
Picture To Burn
Tied Together With A Smile
Should've Said No
A Perfectly Good Heart
Christmases When You Were Mine
Last Christmas (she just revived this)
White Horse
You Belong With Me
Tell Me Why
You're Not Sorry
Forever & Always
Mean
The Story Of Us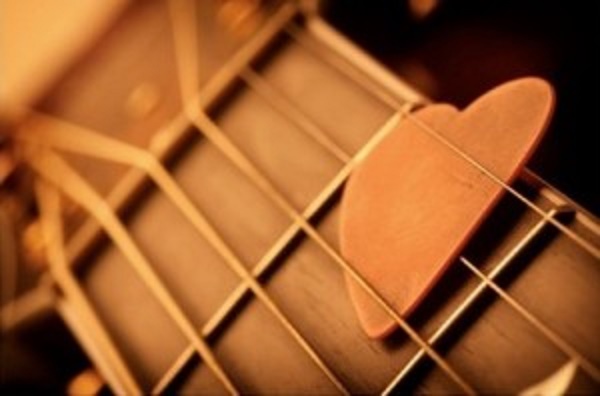 If you can't have music together, then these songs are intended for you to listen to music -ALONE! (lol) It's not that I'm a fan of these sad break up songs, tell you I've got more love songs as my favorites! You could at least visit my Best Wedding Songs list and try to listen to them at YouTube. Surely it would make you feel like wanting to love again *winks!*. An old song says, "music gives you happiness or sadness, but it also, it also heals your soul. I hope the lists above would help in pouring our your sadness and eventually overcoming them. Enjoy the list everyone and hope you'd cry no more very soon!