As year 2016 is about to end, by human's nature we always look forward to new beginnings for the new year. I don't know why, though everything can actually be done or begin with any day of the year, people always pledge to start or change something (usually for the better) on the first of January. The very essence of New Year's resolution. You'd hear it from everyone! I'd start my diet on January 1, I'd quit smoking next year, I'd save more money in the beginning next year, I get a better job next year, I'd be patient and so on and so forth. Change is good, if it's for the better but really we should admit it can be done even when it's not on January 1 of any year. Right?
One thing is for sure- every year has lots of special, memorable, tough and humble experiences that you would always remember all the days of your life. Some could be about people, travels, work experiences and more. These are the very things that makes the coming New Year sentimental. It's like reminiscing how things and people made impact on our lives, big or small yet have become part of our whole-being. That is why, we never let the year end without being able to express our gratitude towards everyone who've made us happier, braver, smarter and better in our year's journey. I see to it that I am able to thank my family and friends, tell them how happy I am to have them around and hope to have them in the next pages of my life. Do you feel the same? Well if you do, you might as well love these Happy New Year Quotes and Sayings I've listed here as my very favorite New Year messages for friends and family.
Inspirational New Year Quotes / Inspirational New Year Messages / Motivational New Year Messages
For those you know, could be a family member or friends who are going to start a new journey in the coming year whether in their love life, career path, transfer of residence, business venture or anything else- these are going to be perfect for them. Some Happy New Year greetings with loads of inspiration and positive vibes. You will surely put a smile in their face and lighten up their mood. A good way to spread the new year cheers for them. Pass it on!
A New Year is on the way and the possibilities and endless. Happy New Year!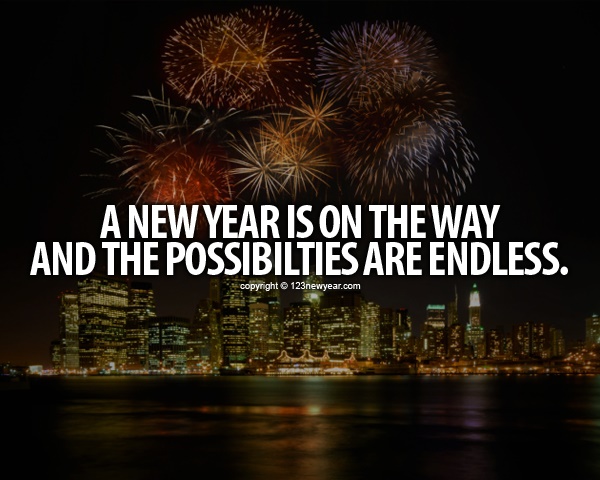 Keep the smile, leave the tear, hold the laugh, leave the pain, think of joy, forget the fear and be joyous 'cause it's new year. Happy New Year!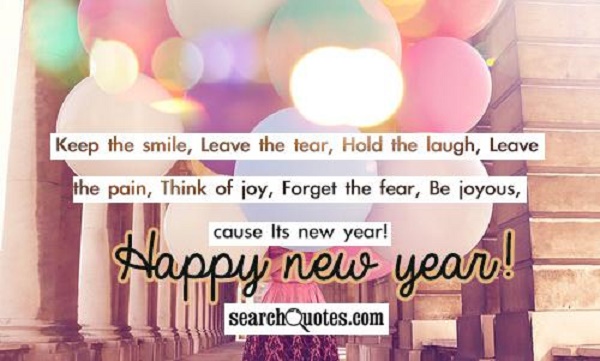 Here's wishing you a happy prosperous fun filled joyful and fortunate new year ahead. Happy New Year!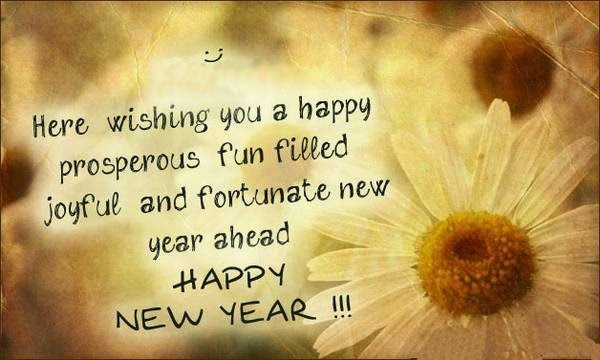 I wish you spend a great year ahead that starts with happiness and ends with that, too. Happy New Year!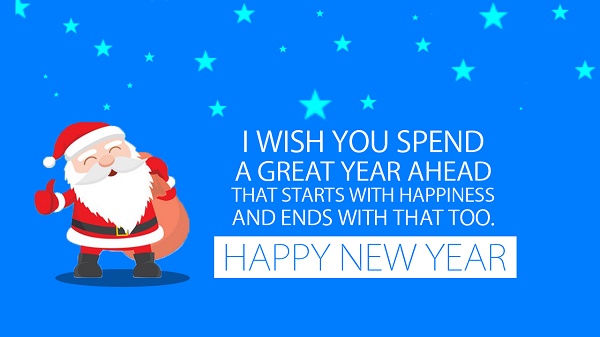 Happy New Year! Have more ideas, success, love and never regret!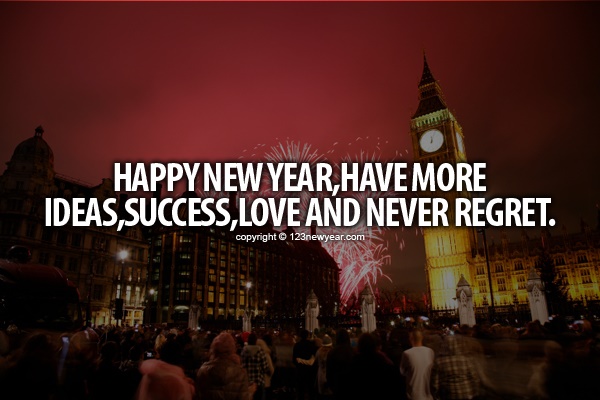 Today is the first blank page of a 365 page book. Write a good one. Happy New Year!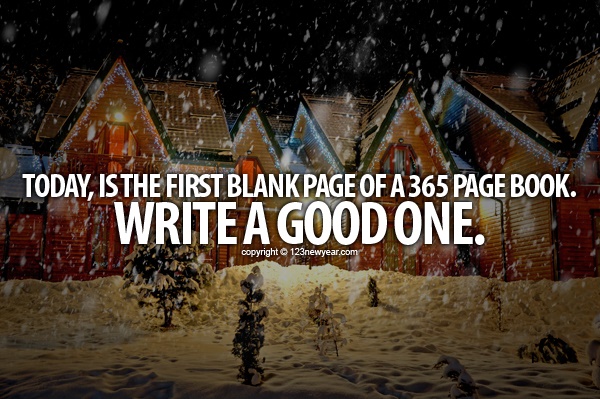 Happy New Year. May this new year, all your dreams turn into reality and all your efforts into great achievements.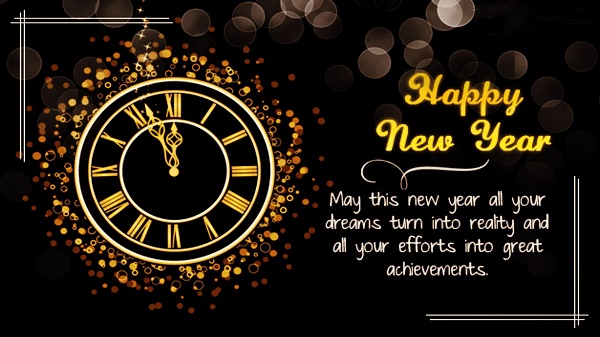 Wishing you beautiful moments, treasured memories and all the blessings a heart can know. Happy New Year!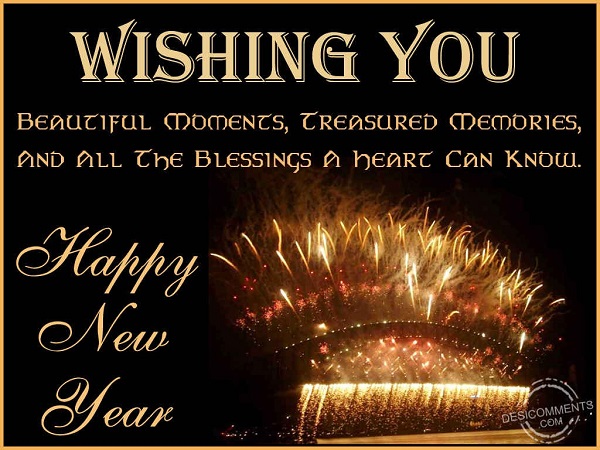 A journey of a thousand miles must begin wit a single step. Happy New Year!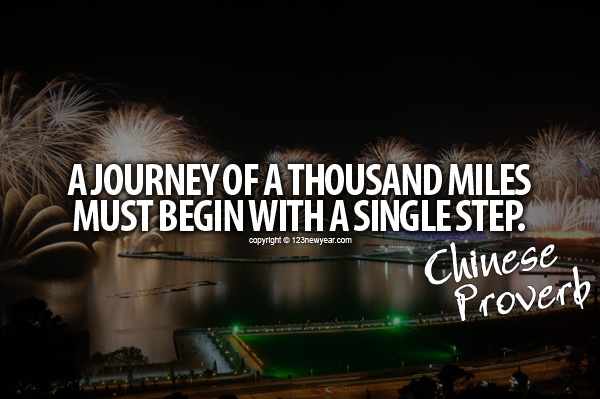 What the new year brings to you will depend a great deal on what you bring to the new year.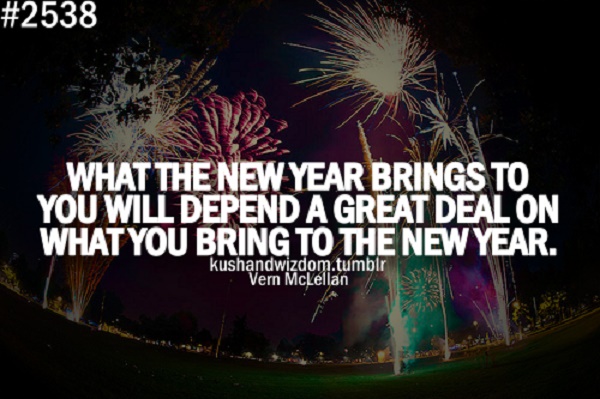 May you have a heart of courage, a mind of will and may you get whatever you desire always at your will. Happy New Year!

New Year message for loved ones / New Year message for Wife / New Year message for Husband
An additional "I love You" would add up to the perfection of these greetings!
Happy New Year! This year would not have been very easy without you around. Thank you for always being there, my love.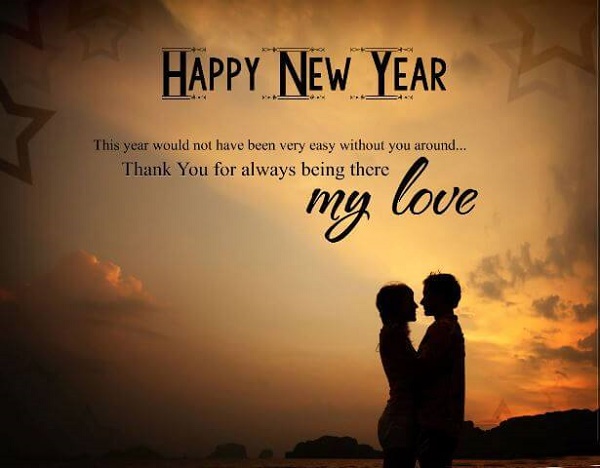 Fill your life with happiness and bright cheer, bring to you joy and prosperity for the whole year. And it's my New Year wish for you dear. Wishing you a very Happy New Year
I wish you a bright New Year. Just like every year you have brightened in my life. Thank you, love. Happy New Year!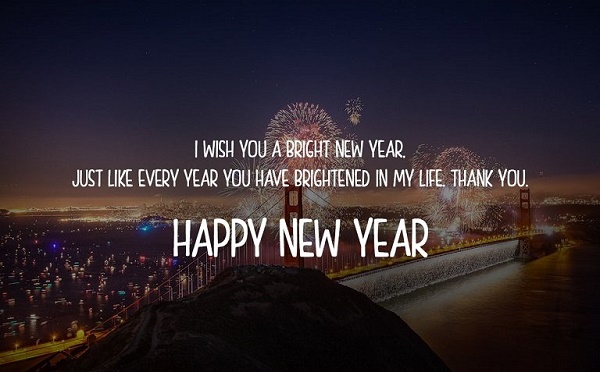 Oh my dear, forget your fear. Let all your dreams be clear. Never put tear, please hear. I want to tell one thing in your ear. Wishing you a very Happy New Year!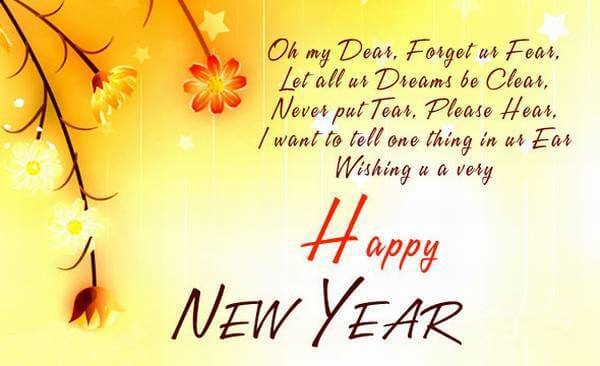 May every day of the new year glow with good cheer and happiness for you, my husband. Happy New Year!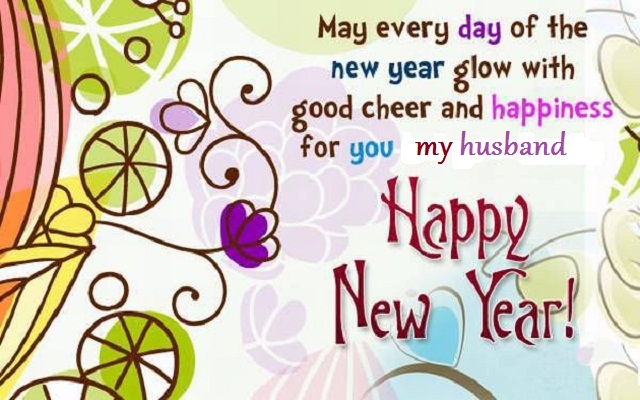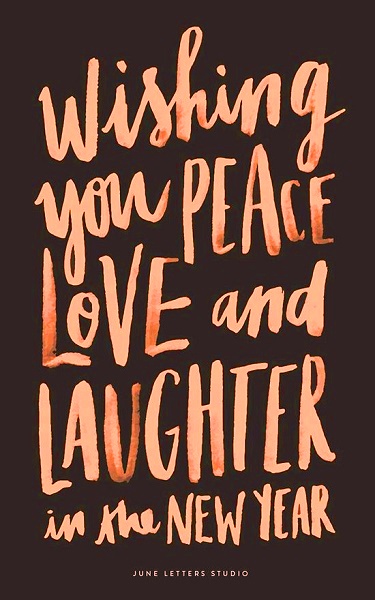 More romantic new year wishes for boyfriend / romantic new year wishes for girlfriend
New Year Wishes for Friends
True friends wouldn't let you do stupid things, alone. So if you think you've been naughty and careless the past years, these could be encouraging New Year messages to share with your friends. Of course, you don't want to improve alone and it's just right to keep the closest people with you in your journey for betterment. Your friends are like family, living away from home.
Cheers to a new year and another chance for us to get it right. Happy New Year!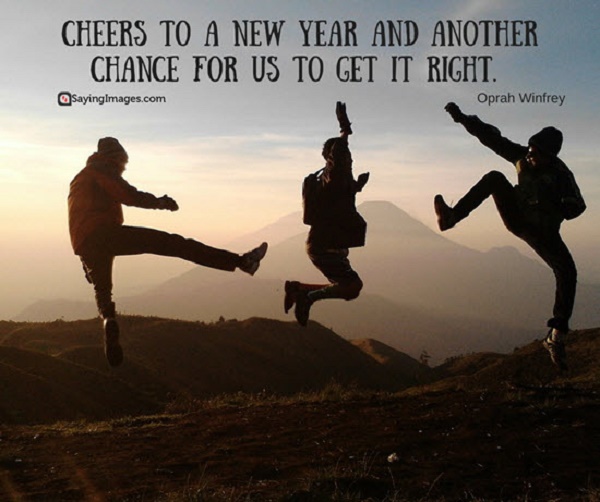 May all your wishes come true. Happy New Year!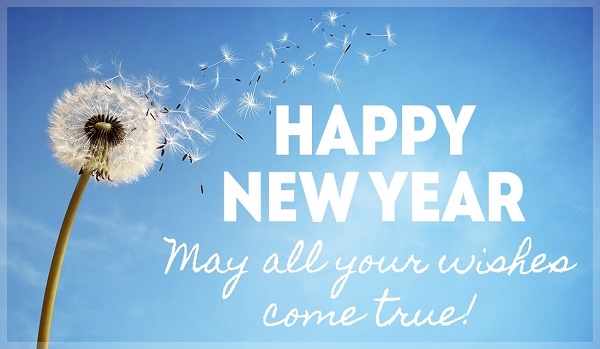 New day, new year, new beginning. Old friends, old times, old relations. Happy new year!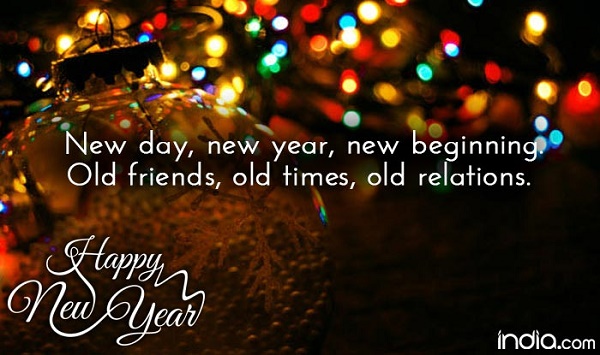 Here are Christian New Year greetings and messages.. You could even use encouraging bible verses when writing New Year greeting cards.
You crown the year with your goodness, and your paths drip with abundance. Psalm 65:11. Happy New Year!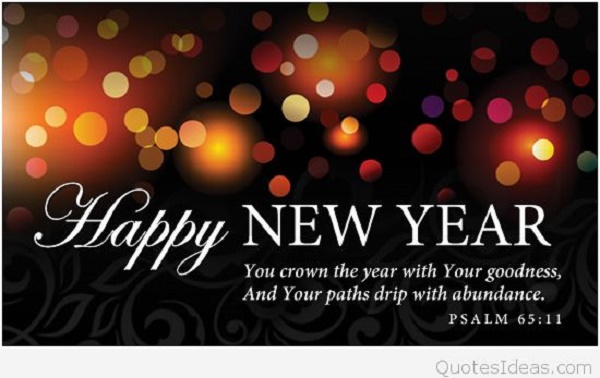 Another year has passed, another year has come. I wish for you, that with every year you touch all your dreams. May God pour love and care on you. Happy New year!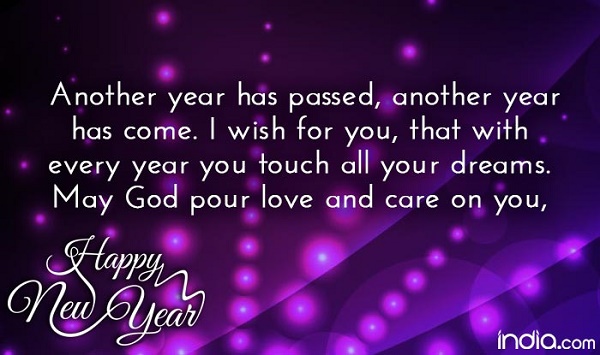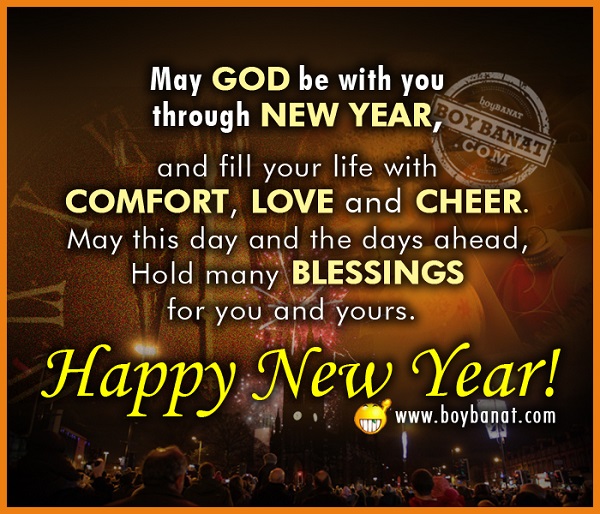 Look not back on yesterday. So full of failure and regret; look ahead and seek God's way. All sin confessed you must forget. Happy new year!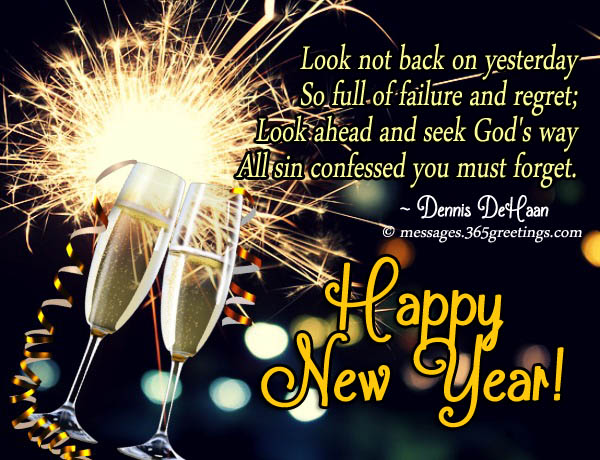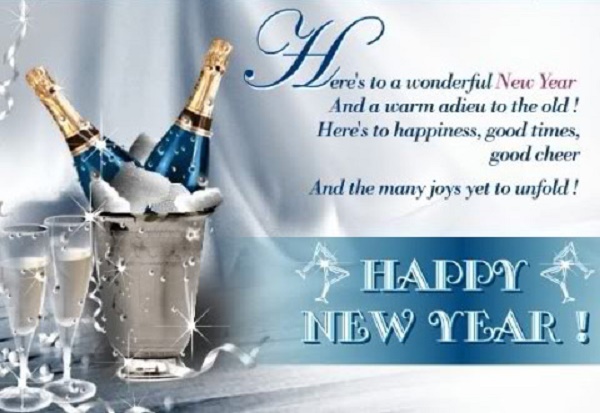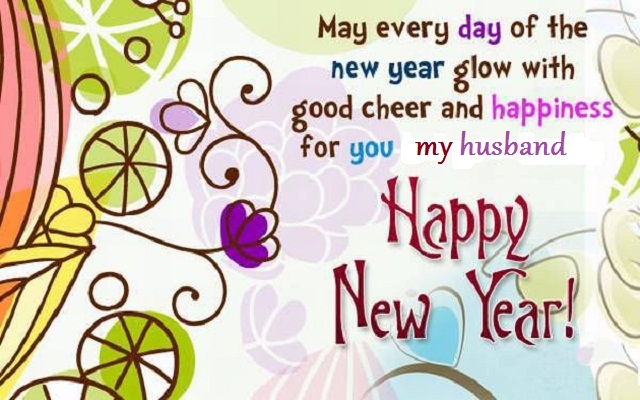 As the New Year dawns, I hope it is filled with the promises of a brighter tomorrow. Happy New Year!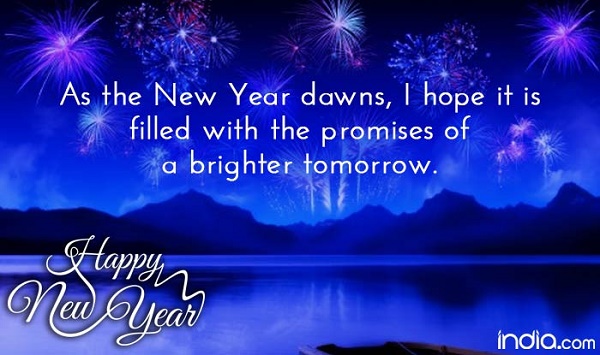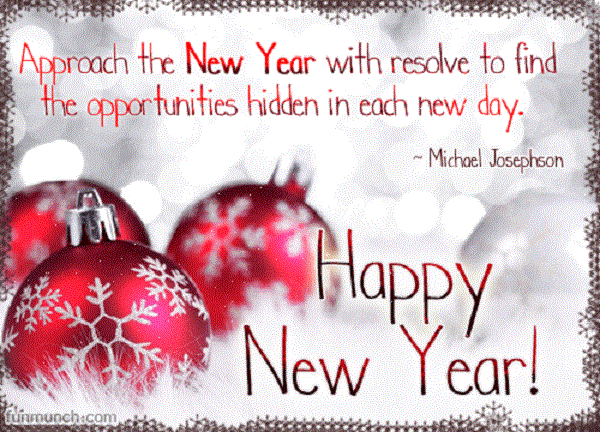 Its a New Year!
Its like a new Sunrise.. of Hope, of Prosperity, of Happiness.
Its like a new Beginning.. of Thoughts, of Words, of Actions.
Its like a new Day.. of Energy, of Strength, of Ideas.
Its like a bunch of whole new things.. of prayers, of friends, and of Love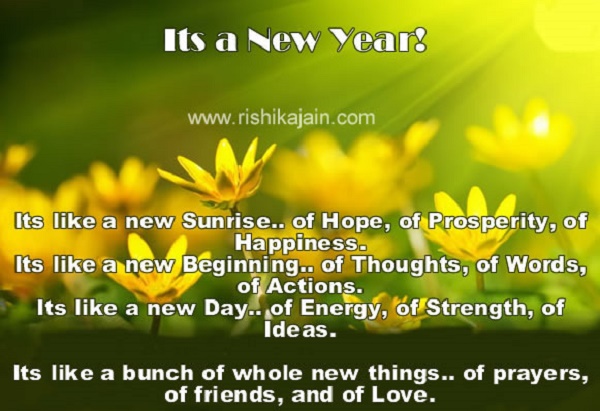 Funny Happy New Year Message
A New Year's resolution is something that goes in one year and out the other. Happy New Year!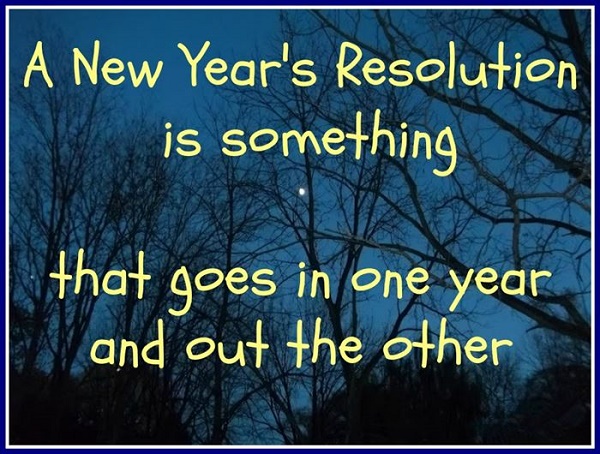 May you spend lesser time online this New Year and more with the real people who fill up your real world. Happy new year!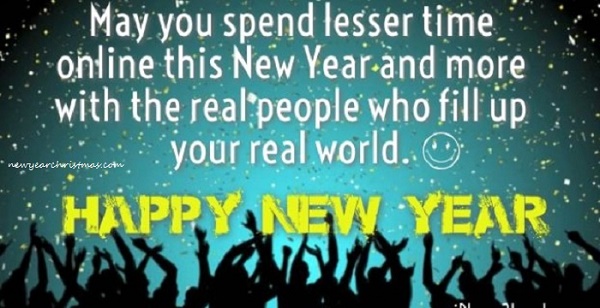 More Happy New Year Wishes Quotes
No one can go back in time to change what has happened. So work on your present to make yourself a wonderful future.
It's time to unfold new pages and start a new chapter in your life because it's a New Year!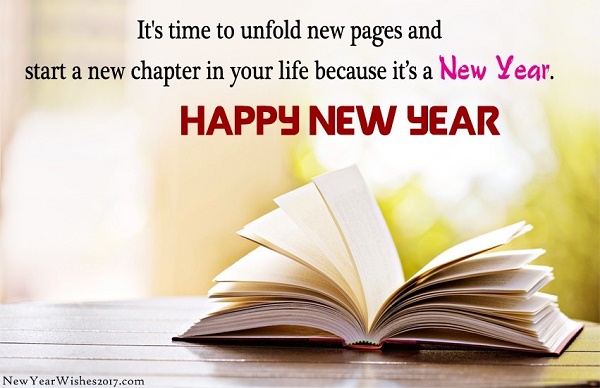 May your eyes, mind and heart be filled with true spirit of starting a new year that gives a fresh dimension to your life. Happy New Year!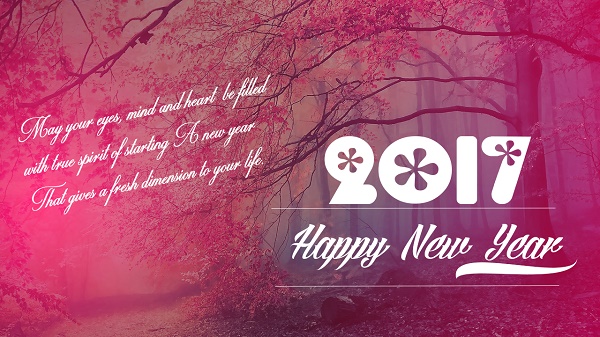 Happy New Year Quotes Cards 2017
If you're planning to print out some New Year picture messages, here are really great pictures for a card.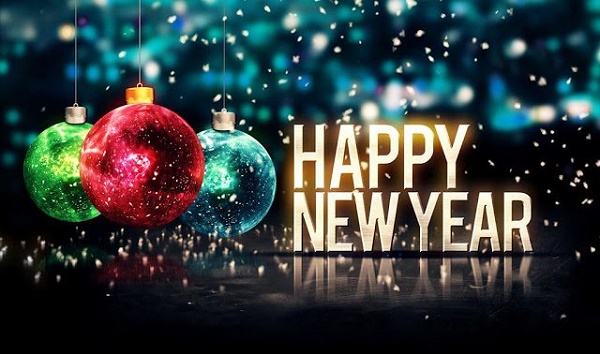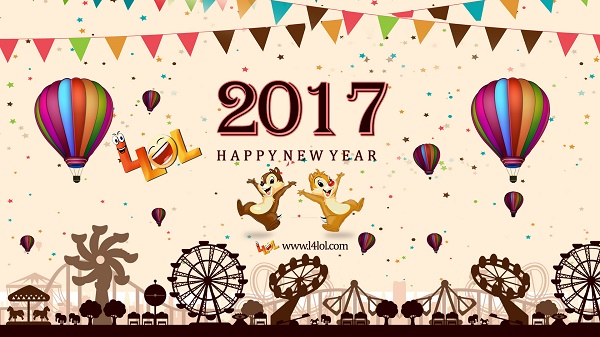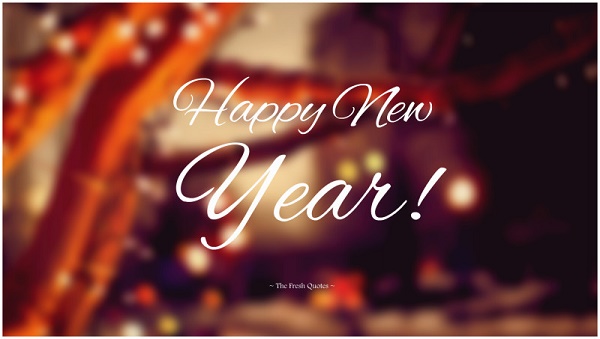 A New Year is like a blank book. The pen is in your hands. It is your chance to write a beautiful story for yourself. Happy new year!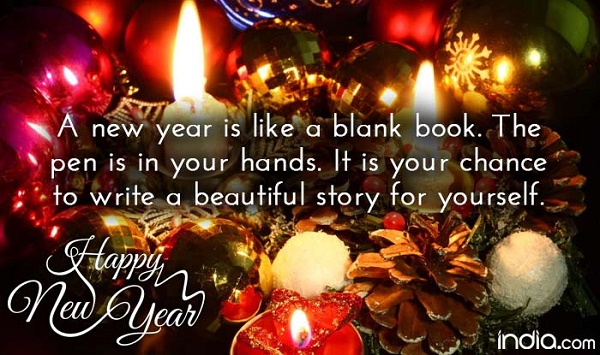 Happy New Year 2017!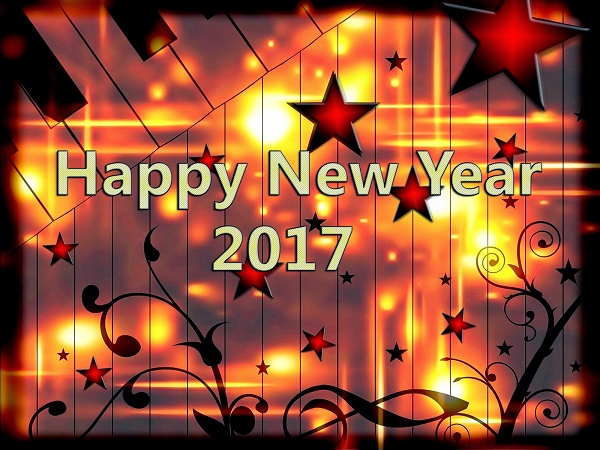 Happy New Year, year of the Monkey!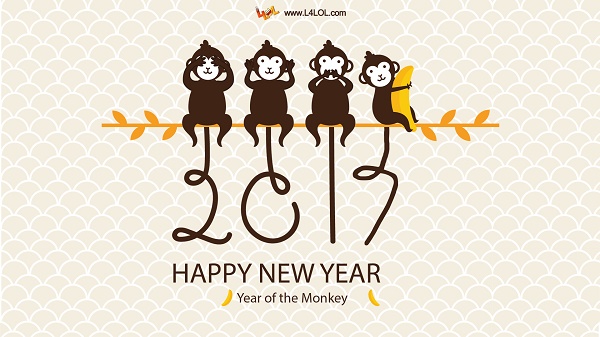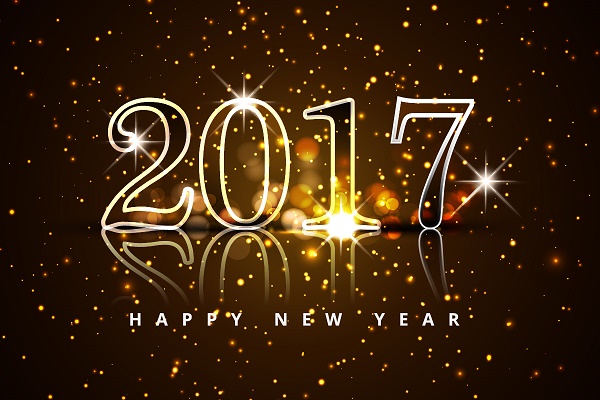 A fresh start and a long way to go, from 2016 to 2017..Happy New Year!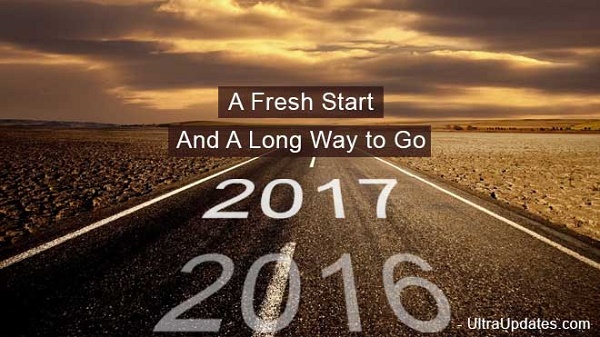 Hope there is no end to the world, there is still lot to be seen. Happy New Year!
New Year's most glorious light is sweet hope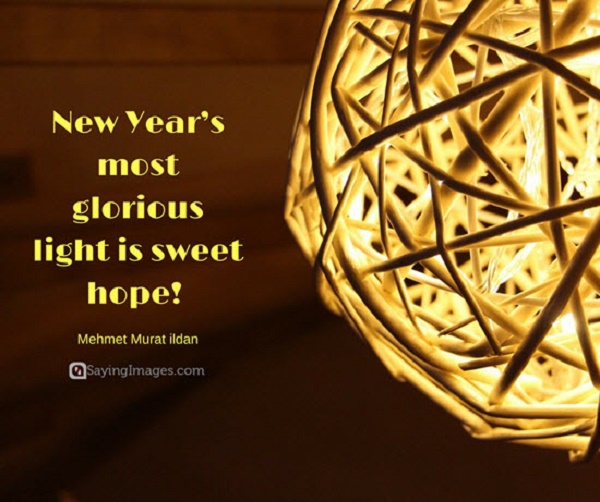 Tomorrow is the first blank page of a 365 page book. Write good one. Happy New Year!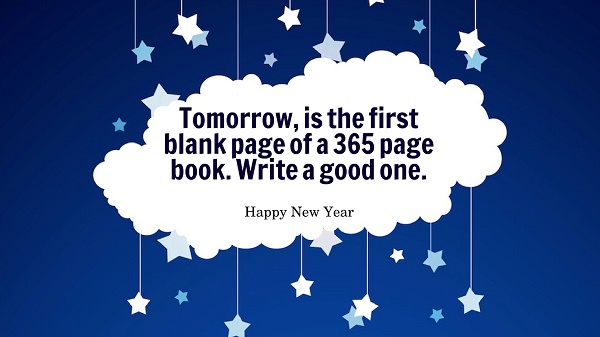 Learn from yesterday, live for today and hope for tomorrow. Happy New Year!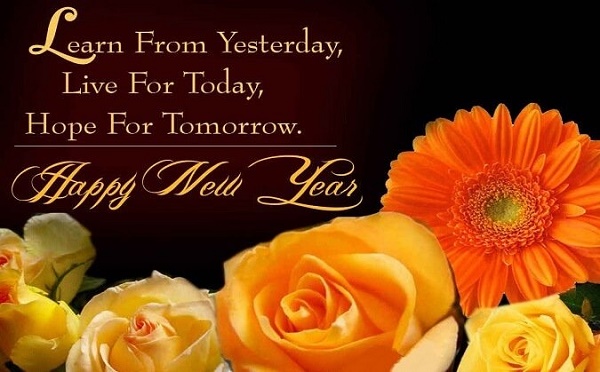 You can send the greetings about through email, Facebook or even  send Happy New Year text messages. So what are you waiting for? Pick the perfect new year greeting for your loved ones. Make them feel remembered and loved before the year ends and let them know you're sticking with them in the coming year. Happy blessed New Year everyone!