Christmas is in the air. Everyone's excited about it. The Christmas bonus, the Christmas rush shopping, the gifts expected, the gatherings of family and friends, the melody of the Yuletide carols, the treats on a Christmas feast, the festivity color of decorations everywhere and most especially reminiscing Jesus' birth. This winter season is still the time when our loved ones are warmest to us. The kids are the happiest but of course, we all have this heart of a child in us that let's us enjoy occasion too.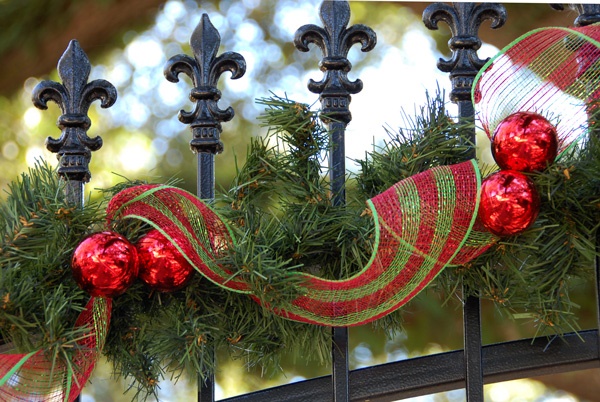 As early as September, people gets busy putting up nice Christmas decors. Seeing that our neighborhood started decorating their home's facade, it's the GO SIGNAL for us to also begin with ours. Making our outdoor ready for the Christmas season with colorful and lovely decors, it's such a great way to show off how creative we can be. The usual decorations for outdoor are large figures and most importantly, bright shining Christmas lights. I also love lights and it's a relief to know that the string lights can be substitute with attractive DIY lanterns. Light up our house and make the passers-by feel the Yuletide spirit within the neighborhood.
I'm sharing my excitement with you, so I've gathered the Best Outdoor Christmas Decorating Ideas I've seen online. There are lots of stuffs to use like paper, jars, woods, fence, hula hoop, empty boxes and more. Really, there's more! To begin with, I'm so in love with lights, whether blinking or colorful or even just glowing ones. At night, it's fun too look are lighted decorations so here's few Christmas Lights Decorating ideas first.
Wooden Christmas Snow Man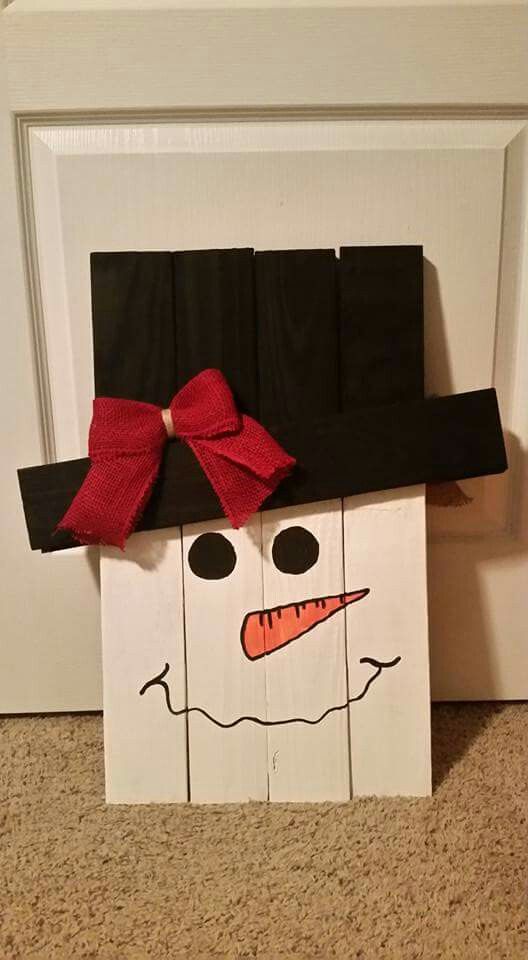 Outdoor Christmas tree with ligts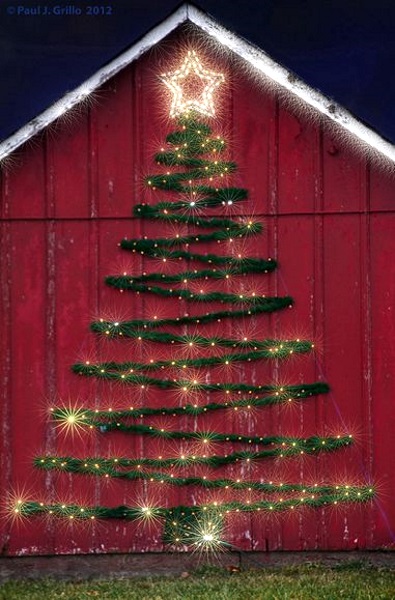 Snowflakes with Light Christmas Outdoor Decorations
Hang these huge snowflakes on your front porch. This can be done with one spotlight facing towards the snowflakes or you can try the project below with lots of tiny bulbs.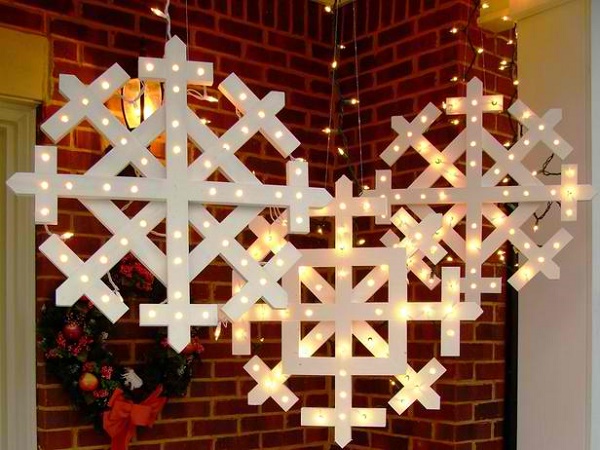 Paper Bag Christmas Lights Decoration Ideas – Luminaries
Decorated your pathway with these simple but magical paper lanterns. The more, the merrier!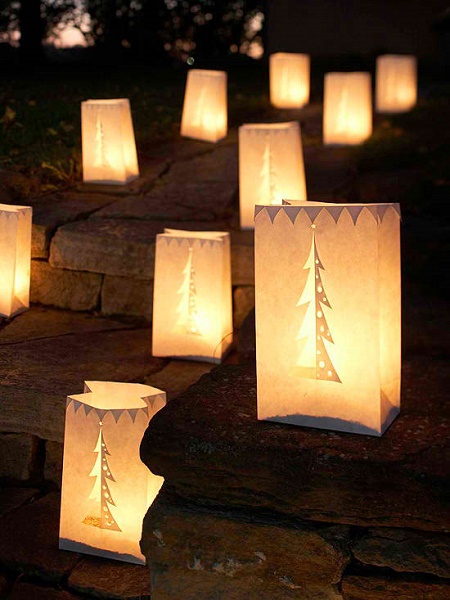 Christmas Outdoor Snow Lanterns
If you don't like the idea above, then this one might win you. Those are cotton balls covering tea lights inside. They soooo look like real snow right?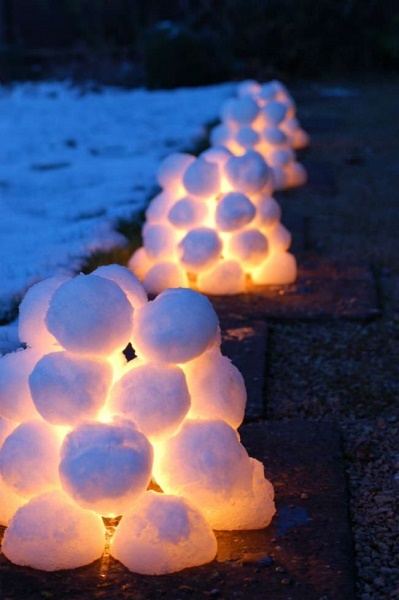 Starry Lights on Dried Branches
Do you have lots of trees on your yard? How about setting up Christmas string lights on them? That would be so bright!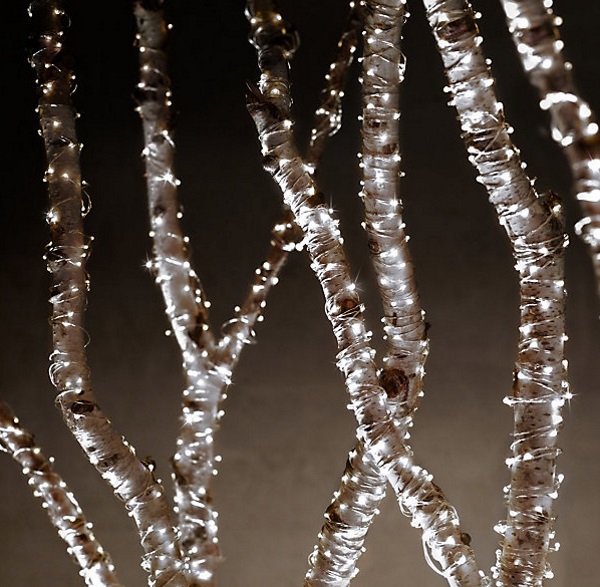 More of our Beautiful Outdoor Christmas Decorating Ideas
Outdoor Christmas Lighted Hanging Basket Decor
Easy Christmas outdoor decoration for everyone to try. Get a basket, fill it with lovely Christmas balls and ornaments then tie your led lights around it. Hang it and it's done!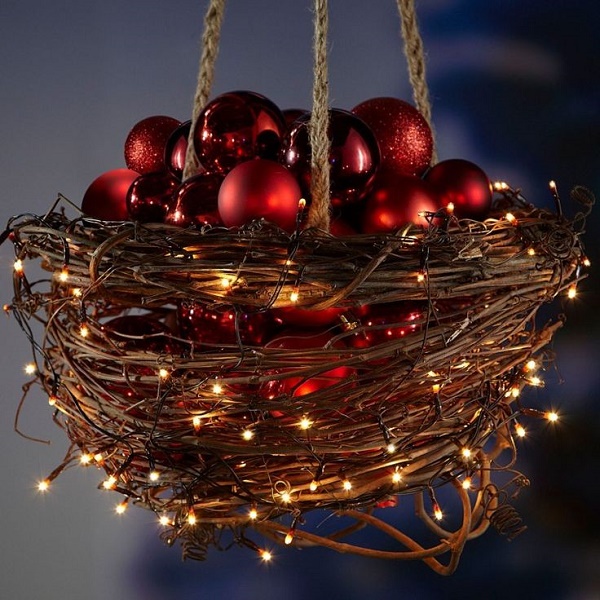 Rustic Christmas Mason Jar Light
You really should be thankful with the many help of these mason jars. Not just for Christmas centerpiece ideas, but for lanterns too. Though it looks simple, remember simplicity is beauty.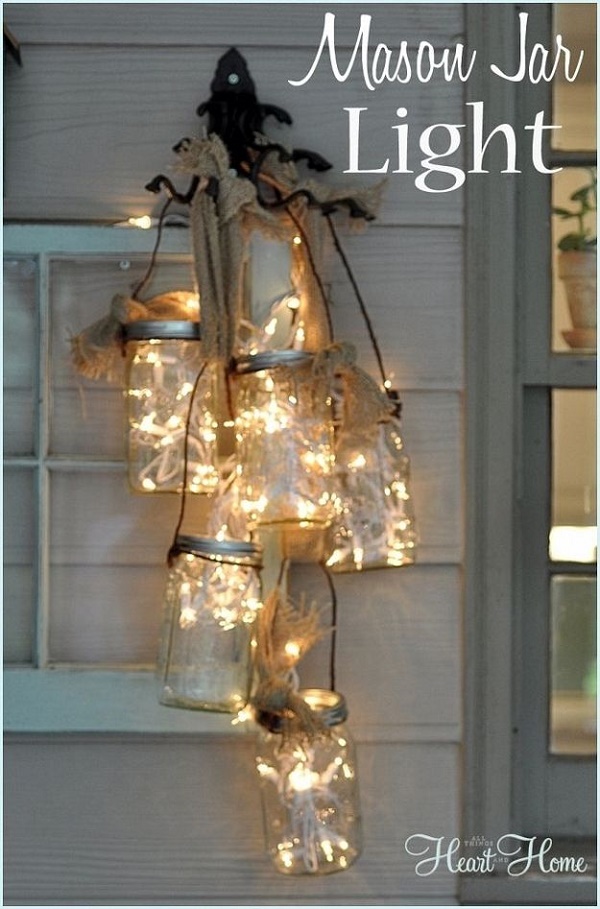 DIY Mason Jar Christmas Lanterns
While the sample above is rustic and plain, this photo below shows checkered ribbons and colorful lights. Which do you prefer?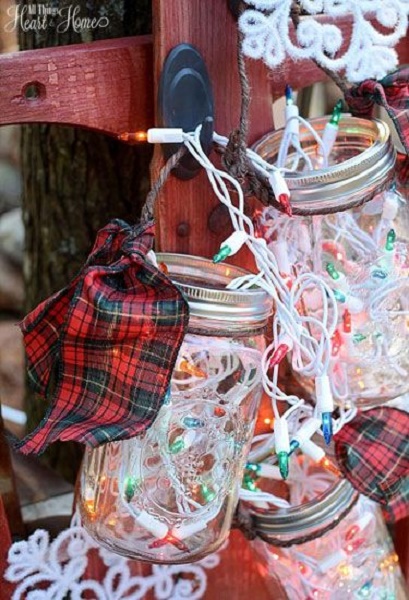 Christmas Lantern with Ornaments and Lights
Do you have extra lamp or lanterns to use? Fill it with ornaments and lights too. One outdoor Christmas decor done!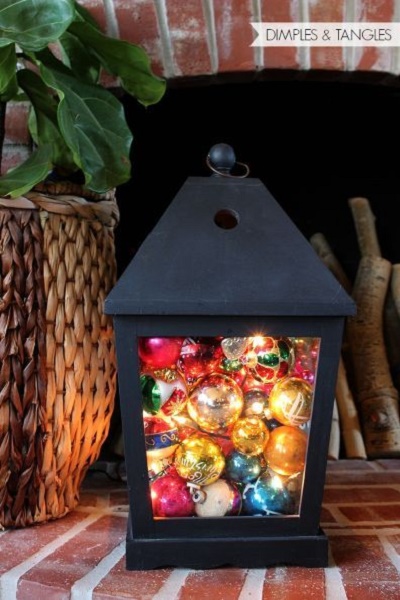 DIY Christmas Ping Pong Lights
One unique Christmas decoration is this ping pong ball lights. Such creative way to brighten your outdoor area.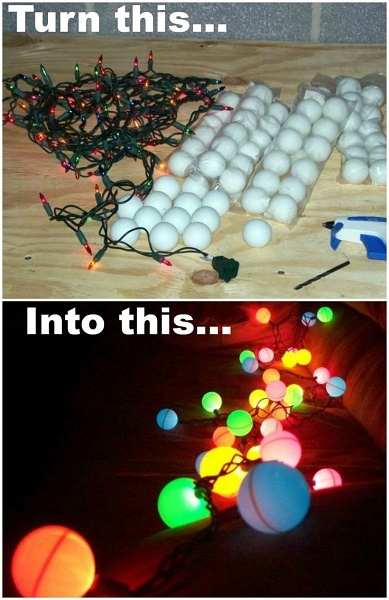 DIY Hula Hoop Christmas Chandelier
This DIY Christmas outdoor decoration idea is one of the simplest and cheapest I believe. Used your girl's hula and glue string lights. A pretty chandelier for your porch.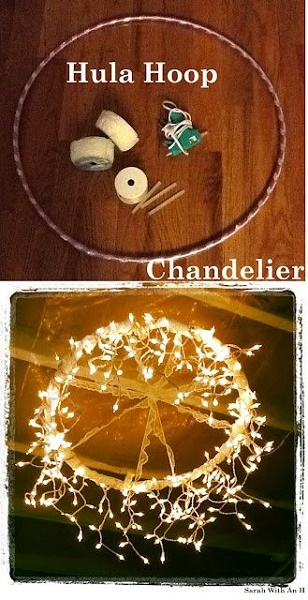 DIY Handmade Christmas Lanterns
While hanging string Christmas lights seemed common, roll it up with this ball yarn. A simple Christmas Outdoor Decoration it is!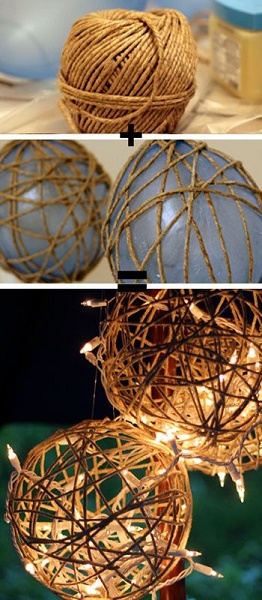 Hanging Candle holder with Cranberries
Instead of Christmas lights, you could also use tiny candles. Look at this candle holder. Another simple outdoor decoration idea.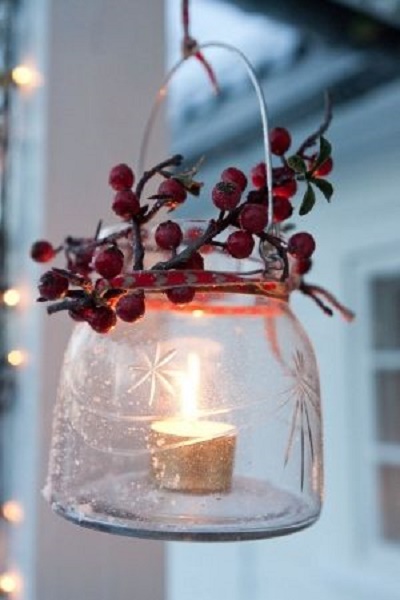 Snowflake Glass Lantern By Craft And Creativity
If you don't have cranberries, you can try this one. Without the berries, paint your jar with snowflakes using white paint or correction pen will do.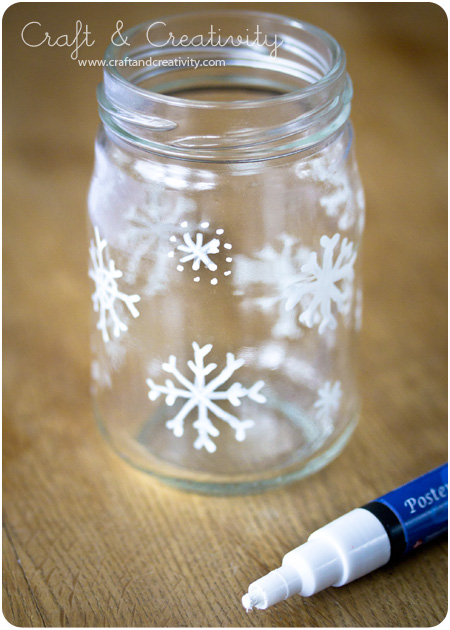 Wagon Wheel Wreath By Sow & Dipity
Make use of your old wheels from the storage room. Decorate it with cranberries, pine cones, silver vine and Christmas light for it's perfection!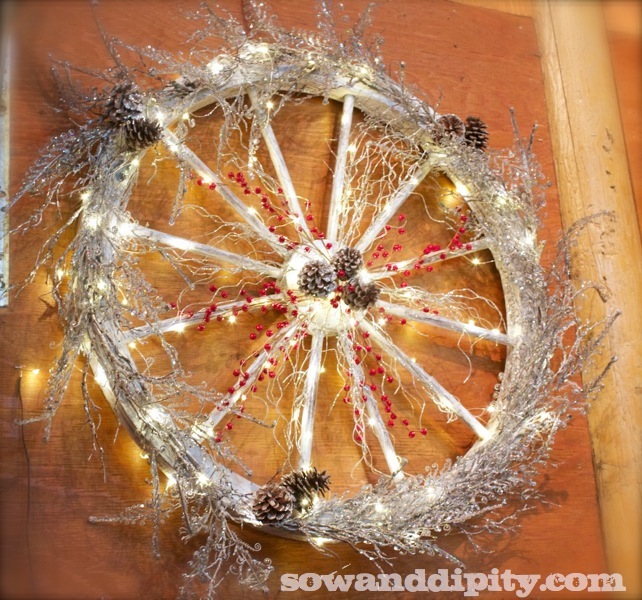 Outdoor Pine Cone Candle Holders
Using pine cones as candle holder is one sure smart idea. I bet, painting the tips with attractive colors will be awesome.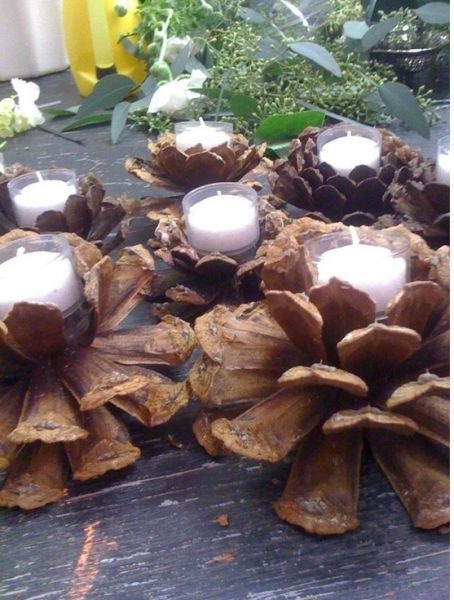 Lighted Santa Christmas Tree
Choose different sizes of Styrofoam balls. Use vines, hat and twigs for his arms. White Christmas lights is just right for him.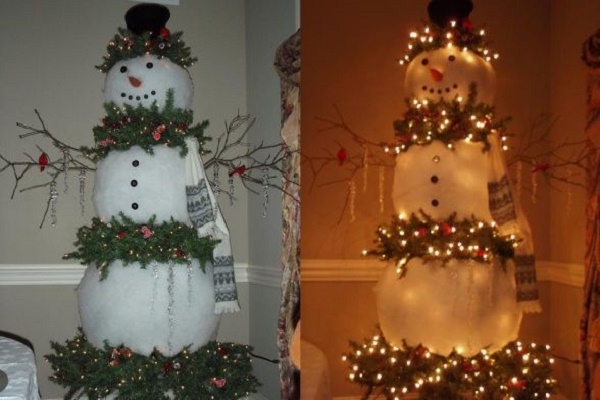 Santa Pattern Christmas Lights
This Santa Wreath with lights is one of the Easy Christmas Indoor Decorations in this collection. Must try!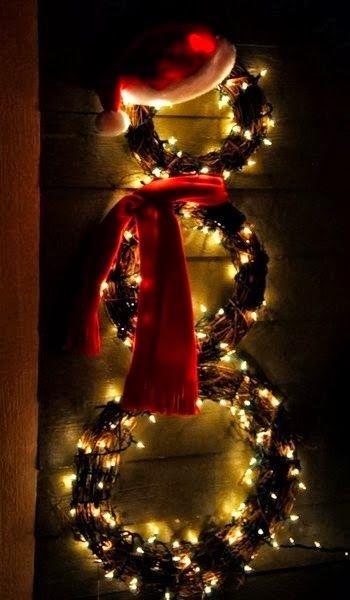 Fence Christmas Tree
Do you know chicken wire? See how it's done below. One tree is actually okay, but if you have three then it's captivating!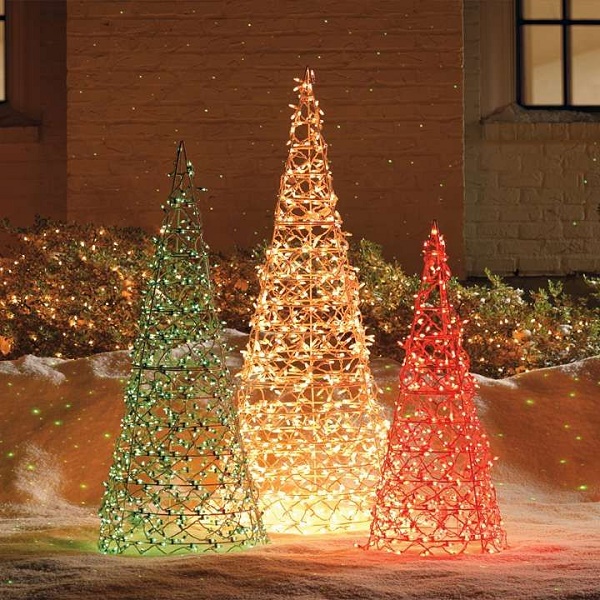 Elegant Christmas Ice Votive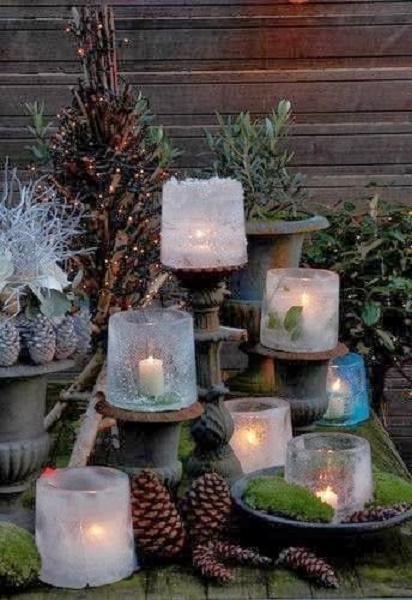 More DIY Christmas decoration ideas using woods
Who would have thought that woods are great materials for your homemade Christmas decorations too? Browse on guys!
Wooden Christmas Candles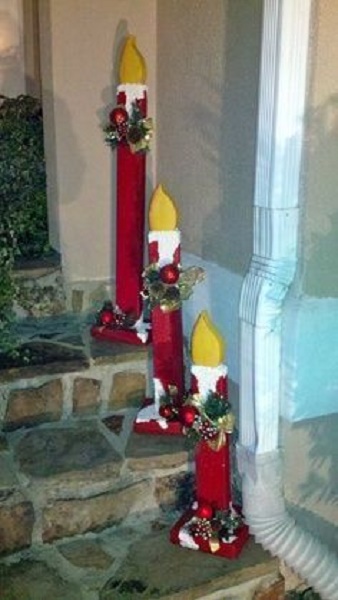 Wooden Christmas Snowman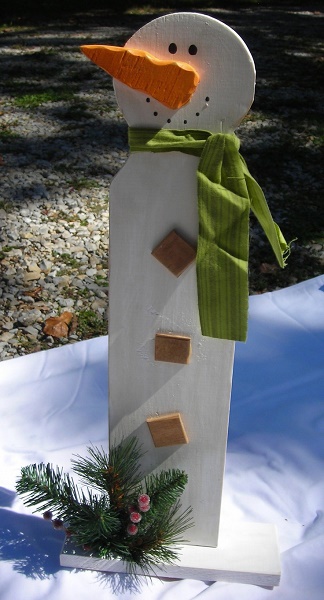 Let It Snow Christmas Blocks / Signage for your porch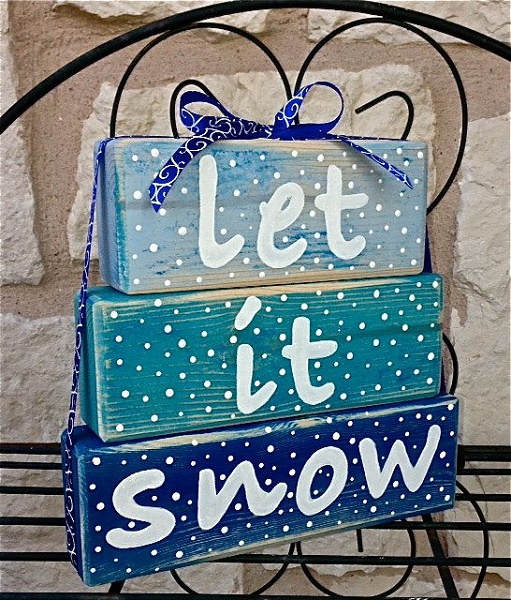 Christmas Log Snowman Outdoor decoration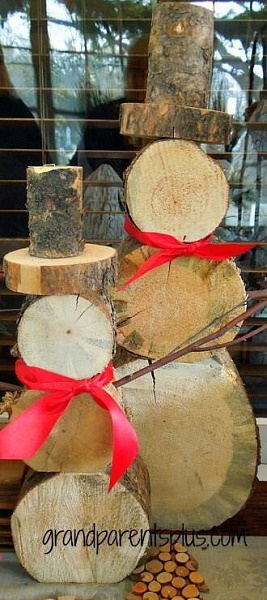 Cute Christmas snowman blocks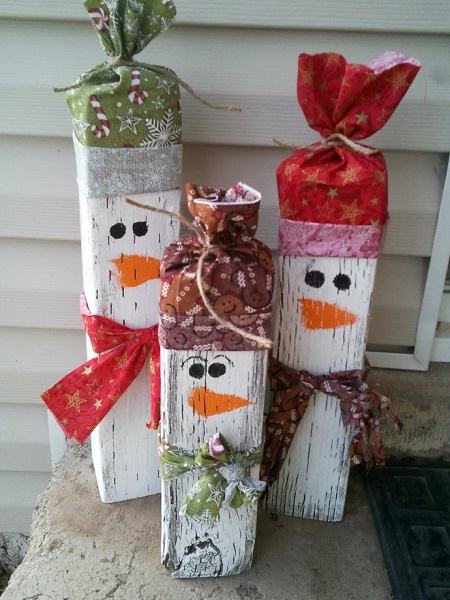 Christmas Signage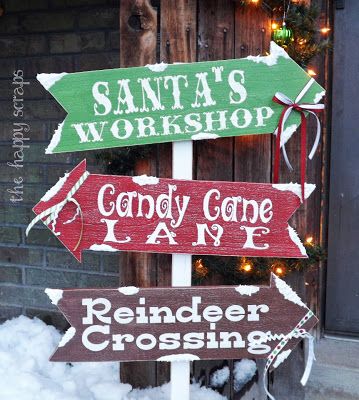 Christmas Signage and Quotes Decoration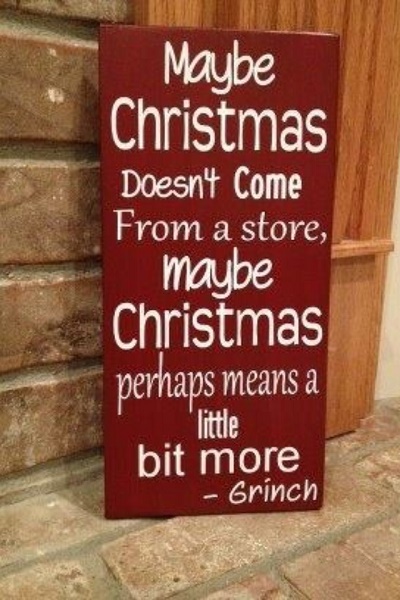 Christmas Santa Logs
3 Christmas logs are cool but if you can make more, then that would be a total riot!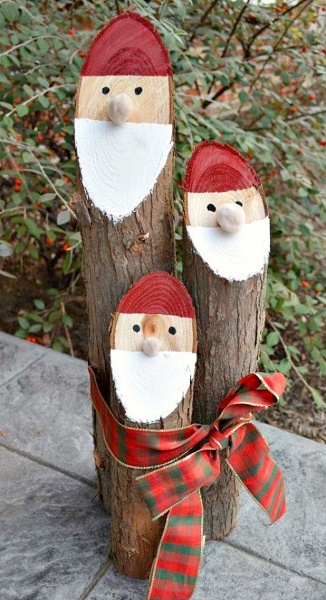 DIY Christmas Yard Nativity By All Things Thrifty
These is the Nativity using plywood.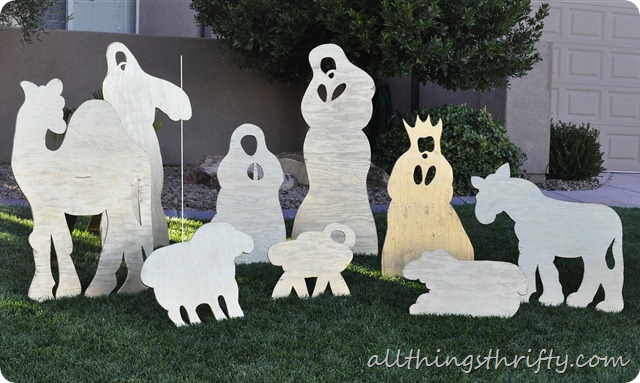 Let It Snow Christmas Canvas or Painting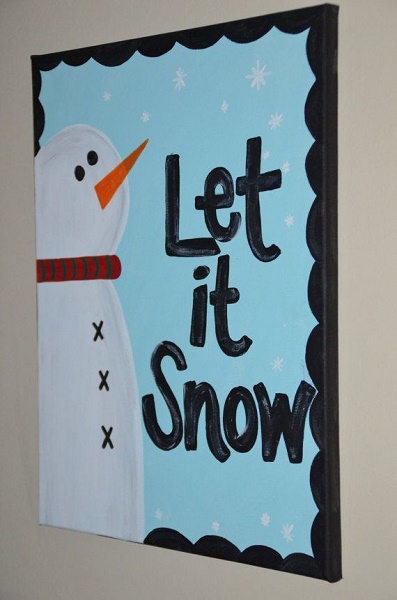 Check out these Christmas decorations for your porch
Hanging Santa Claus Suit Christmas Decor. Such a funny Christmas decoration idea. If kids would see this, what would they think? That Santa is actually their neighbor! Yehey!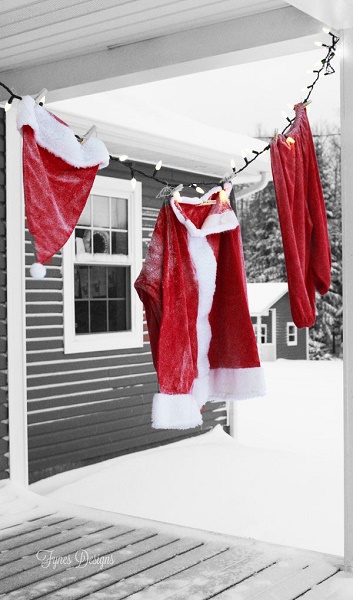 Paper Snowflakes for Easy Outdoor Christmas Decoration
Make tons of them and hang them on your balcony. There are even different kinds of snowflakes so I'm sure you'd enjoy doing this.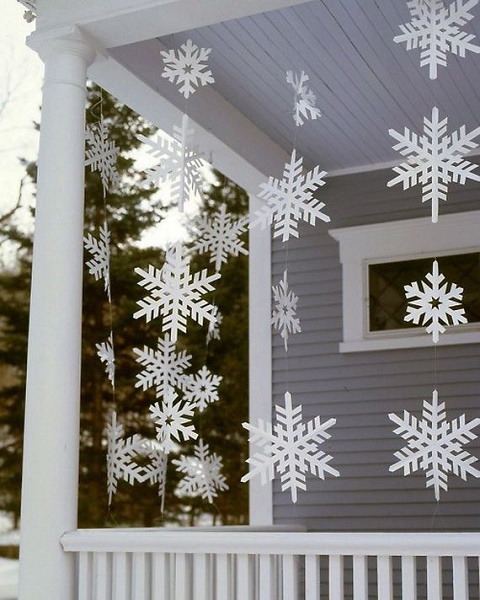 Christmas Gifts Outdoor Decoration Idea
Recycle old boxes and wrap them with Christmas gift wrapper. Pick a striking color. Use exaggeratedly huge but pretty ribbons. This Christmas gift topiary is perfect for your porch.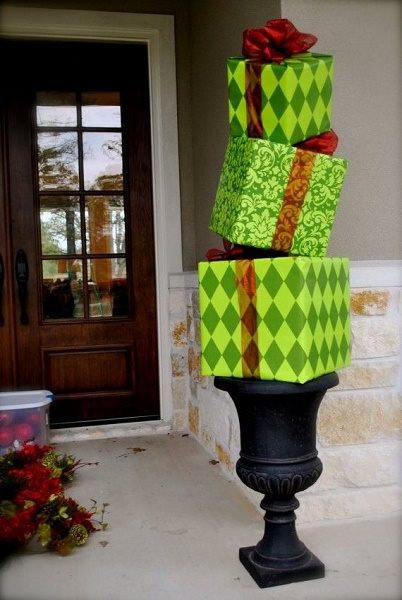 Front Porch Christmas Planter Decorations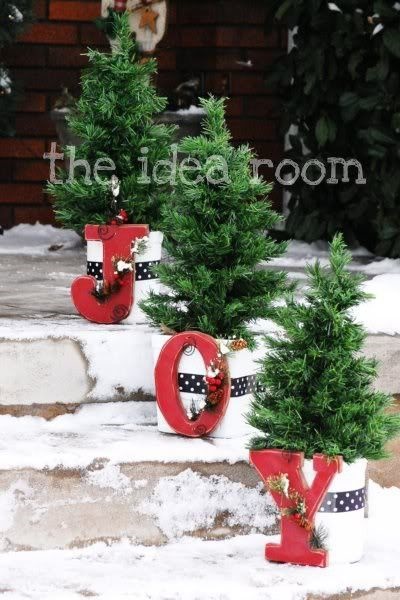 Large Christmas Gifts with Lights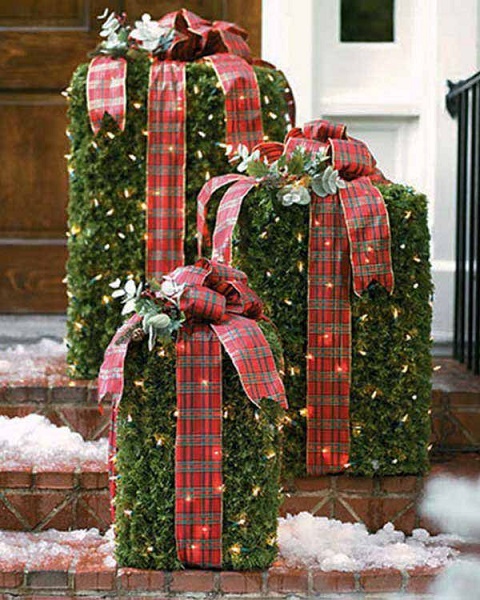 Christmas Candy Cane Holder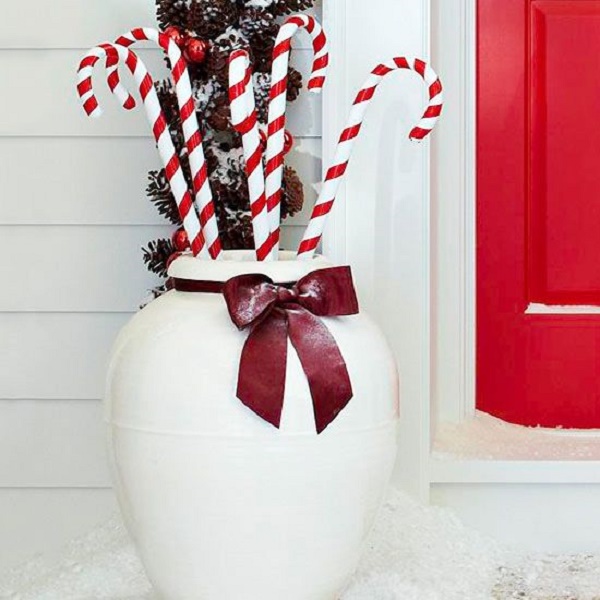 JOY Christmas Sign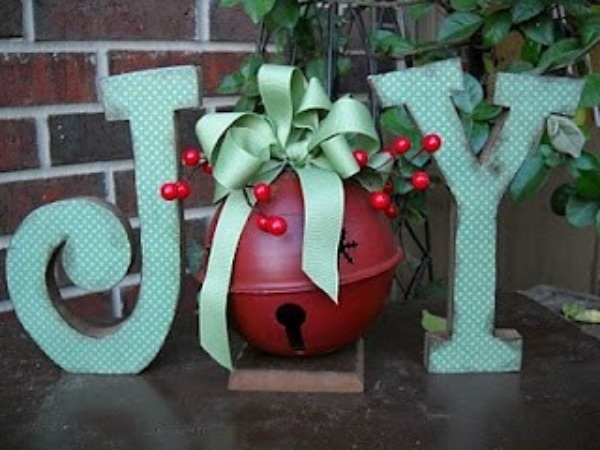 Porch Christmas Decorating ideas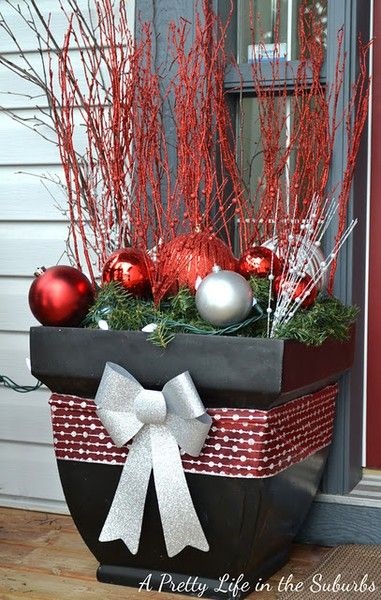 Easy Christmas Decoration ideas for Trees
If you have trees on your front yard, you can make use of them.
Gift Wrapped Tree Trunks
I bet checkered gift wrapper are also perfect to dress your tree up.
Snowman Tree Hugger
Isn't he cute? Everyone would go crazy taking pictures with him. Trust me!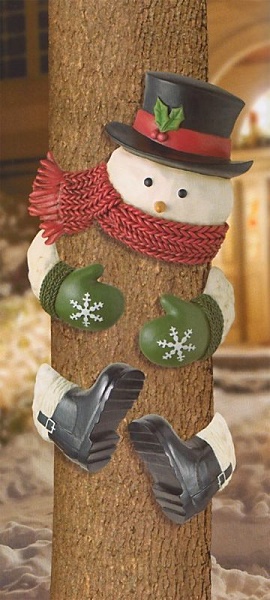 More Creative Christmas Outdoor Decorating Ideas
Big Christmas Balls By the Window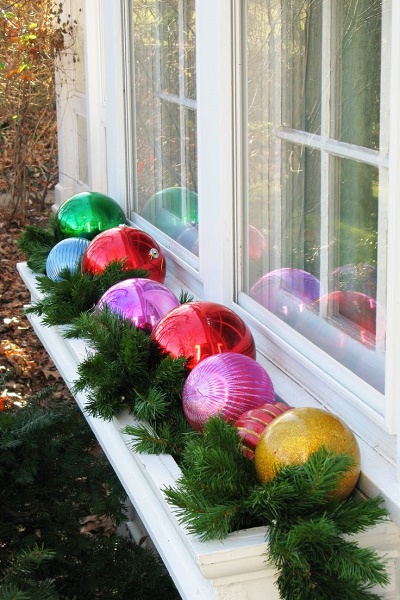 Outdoor Peppermint Swirl Christmas Decorations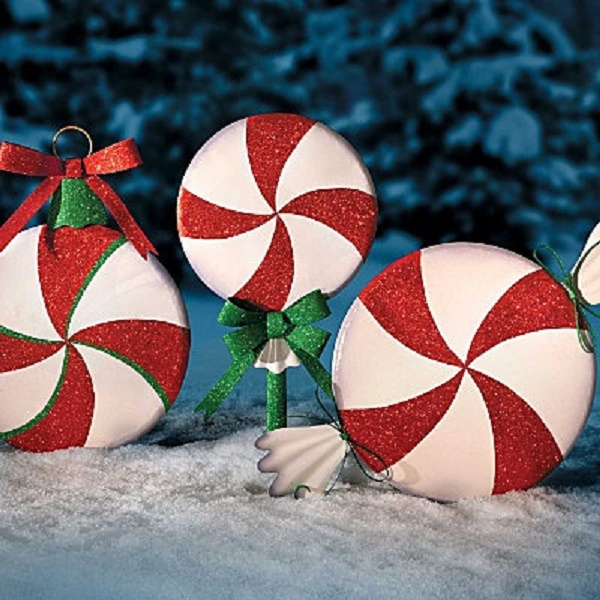 Christmas Fence Topper Decoration
White Christmas Tree with Snowman Head on Top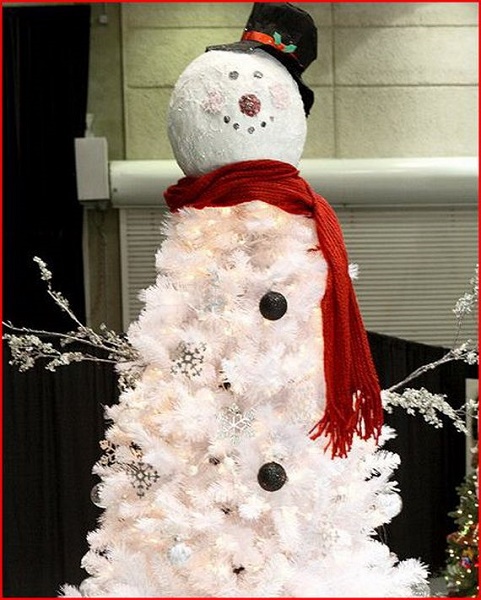 JOY Outdoor Christmas Decoration with Nativity
If you have the gift of creativity, you can actually do a handmade of this ideas. Dare to try?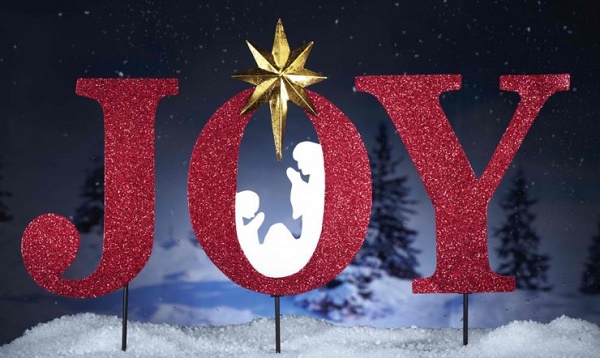 Ornament Wreath Outdoor Christmas Decor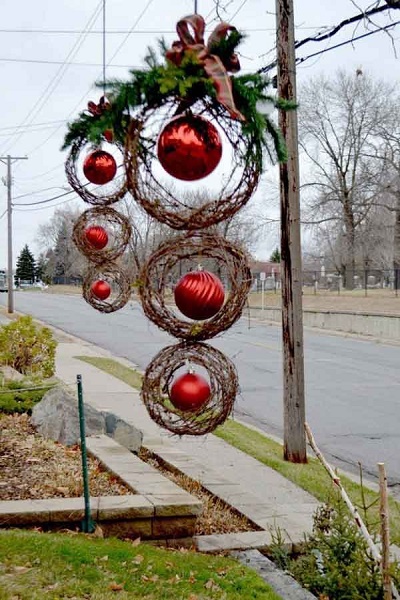 Merry Christmas Outdoor Christmas Decoration
A rustic Christmas decoration indeed. I'm not a fan, but if given the chance I would love the huge ribbon to be red and the color of the font to also be red. 😀 What do you think?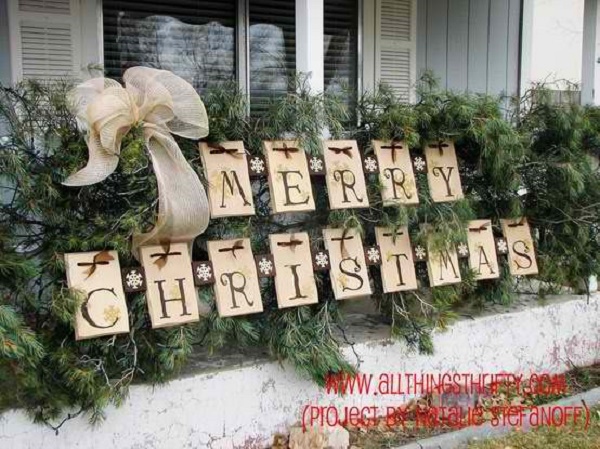 Christmas Decor – Wooden North Pole Yard Stake – Outdoor Christmas Decor
Let's pretend we're actually at North Pole. Let's be kids again and fantasize with the little ones in the neighborhood.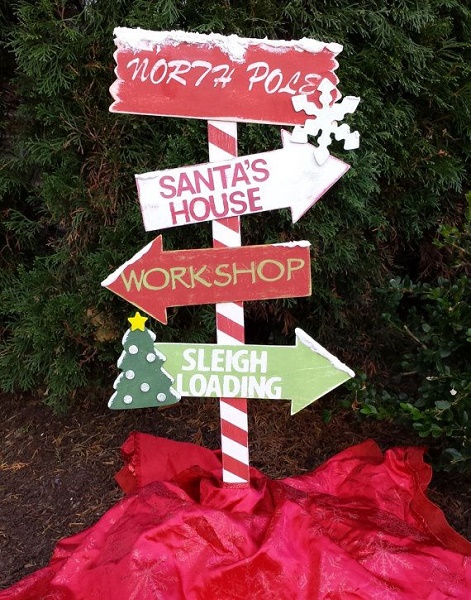 Outdoor Christmas Decoration for Mail Box
Yes, your mail box can join the party too. Make it prettier than usual.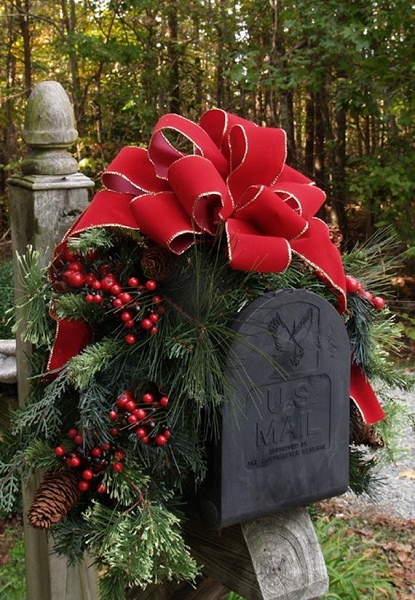 Mini Christmas Scene Photo Backdrop for Your Guests
Your family and friends would be so delighted to take pictures on your DIY Christmas backdrop. Remember to collect moments through photographs!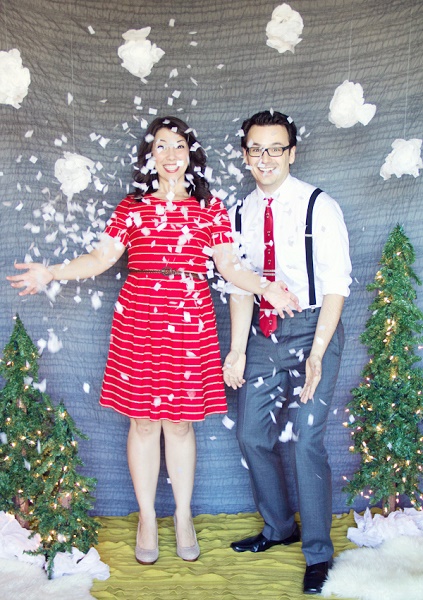 You have to admit you enjoyed the collection and you're torn between many of them. I myself, can't decide yet which to try first but I certainly will. Do you have more creative ways to decorate your porch and front yard? Please let us know. Comment below and we would love to feature your work. Enjoy our favorite Christmas outdoor decorating ideas and tell them to your friends on Facebook, Pinterest, Twitter and email. That's all for now. Bye everyone!