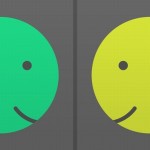 I have actually wrote about this last year on Squidoo, but sad to say my article has been deleted since I'm not active there anymore. The site sent me a notification to update the article which I was not able to do. So now, I've decided to write about it again here at my Snydle where every article is well appreciated (by my kind readers *winks*) Keep reading fellas!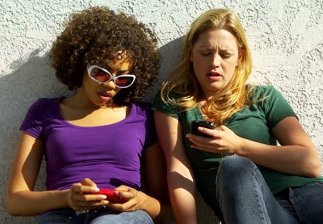 The moment I had my Android Phone, aside from the useful Android applications, I have been scouting for nice android games. But whenever I am with my friends, we play games on solo and just compare our statistic, ranks or scores. That's when I decided to browse Google Playstore for free Android Multiplayer Games, or games that can be played by more than 1 player. That's how I found these 10 Best Multiplayer Games for Android and I personally have tried them all! Some games can be played after each other's turns while some games can be played simultaneously competing with each other.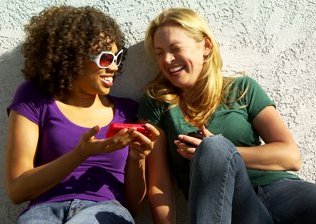 Enough with the solo moments. Playing together is much more fun. These games are best for time-killing. If you have an Android Tablet or Phone, install any of these android games that you can play with a friend and evaluate them yourselves. Compete with each other and giggle together!
These are all free and available at Google PlayStore!
I really really love them all, so please don't hate me if I didn't rank them but I've included the user review ratings from the Google Market. Enjoy! 🙂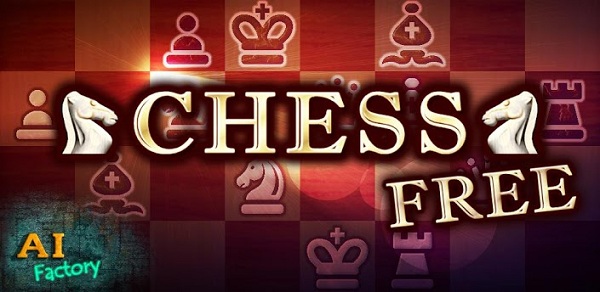 User Reviews as of June 29, 2013 (Average rating of 4.6)
| | |
| --- | --- |
| 5 star | 189,064 |
| 4 star | 63,142 |
| 3 star | 10,819 |
| 2 star | 1,593 |
| 1 star | 2,320 |
A mind game based on the traditional board game also called Chess. It is played by 2 players representing 2 different colored set of pieces that a King, Queen, Rook, Pawn, Black Night and Bishop. The basic goal of each player is to keep the King safe from being attack or the "checkmate". Famous not just home but also played on International Tournaments.
I am not that good in this game, just started learning few weeks ago and I can say it's great! You can play against the computer but most especially versus a friend. You have options of difficulty, whether to set a timers, hints and you can see stats of your games. It's cute because you have options to choose different board colors.
This game also guides your moves by showing green dots- hints on the possible moves your chosen piece is able to do. It's nice that the game has very easy "how to play" and details of each piece.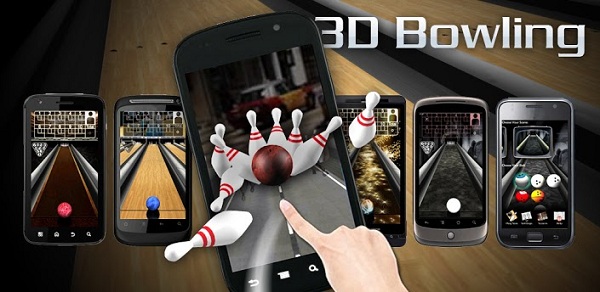 User Reviews as of June 29, 2013 (Average rating of 4.3)
| | |
| --- | --- |
| 5 star | 84,426 |
| 4 star | 26,049 |
| 3 star | 12,390 |
| 2 star | 3,880 |
| 1 star | 6,133 |
This is a game/sport in which the player throws or rolls a bowling ball on a lane towards the 10 pins. The aim is to strike (knock off all pins) or just strike as much as you can. It's a game of control of your balls destination.
This android app is just so fun. Although you don't walk with weights but with this, you tend to control the flick of your fingers towards the pins. The game also comes in different scenes and awesome ball colors. If you are connected, you can submit your score to the online leader board.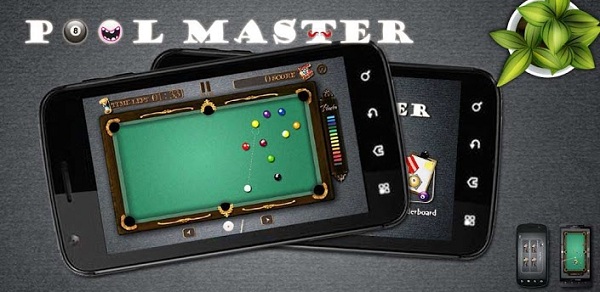 User Reviews as of June 29, 2013 (Average rating of 4.4)
| | |
| --- | --- |
| 5 star | 115,771 |
| 4 star | 30,423 |
| 3 star | 13,534 |
| 2 star | 3,899 |
| 1 star | 6,806 |
Pool is also called pocket billiards. It's a game played on a pool table having 6 pockets and the aim is to deposit your assigned balls (depending of the type of game which are 8 ball, 9 ball, 10 ball, straight pool and 1 pocket. It's a game to develop you eyesight and estimates and angles. In real pool, you use the cue stick to hit the cue (white) and directs it to a colored ball hoping it'll go towards the pocket.
Here in this app, we can play only 8 and 9 ball but can compete against the computer or against a 2nd player. It's a very realistic 3D game, touch the screen to move the stick. I am just so hooked with this virtual billiard before but was an online game called Mabuga. So to have this game on my phone was help to keep myself from staying too long in front of the PC.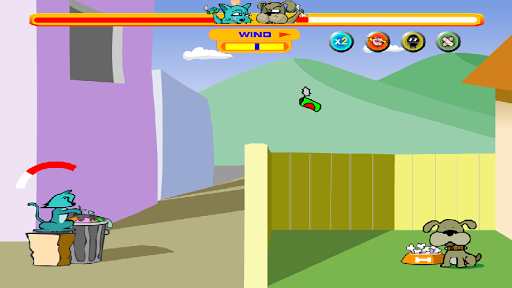 User Reviews as of June 29, 2013 (Average rating of 4.2)
I am so sure, this was an old and very popular app but couldn't find the original details and publisher now. I saw it with a new publisher with few reviews. But yes, it's exactly the same game.
Who wouldn't love this app?
It's the instinct war of a dog and a cat. The scene is about a dog from the backyard and a cat on a tin trash can having this throwing war.
You just have to touch the animal who is in turn to throw stuffs (bones,cans). Notice the power meter, the wind meter too because it matters if you need to throw hardly or not. You also have other options whether to use other items. The aim is to empty the life bar of the opponent.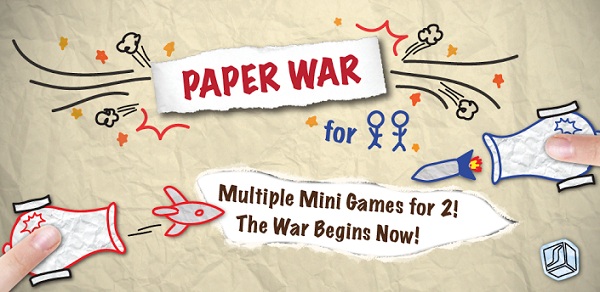 User Reviews as of June 29, 2013 (Average rating of 4.0)
| | |
| --- | --- |
| 5 star | 961 |
| 4 star | 270 |
| 3 star | 203 |
| 2 star | 79 |
| 1 star | 228 |
During classes before, whenever I feel like NOT listening to my teacher, I usually draw 2 battle fields on both ends of the paper. 1 camp represents my army and the other for my seatmate. We had so much fun playing that simple game before.
But this Paper War for Android is highly modified! You can choose on different kind of battles. Whether each side has a canon and would fire on the missiles of the opponent. Another is to touch and kill the missiles/planes of the opponent. Another is each team has a canon, and all you do is fire the opponent till you empty the life bar. Please see photos.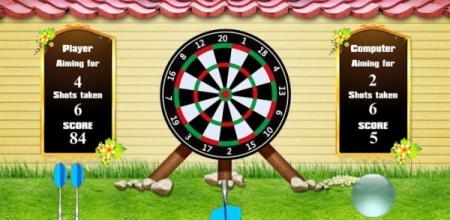 This isn't the one I'm using last year, it was a better version. But I also don't know why it's gone now. Here's a Dart app from different publisher.
User Reviews as of June 29, 2013 (Average rating of 4.1)
This is a throwing game, in which your score depends on how close your pins are to the target.
First move your finger to set the dart into a desired position then touch the right button and see the power bar. Release and hit the dart board which is fixed on a wall or post.
What's good about this? It's fun and safe, no sharp pins for kids 😉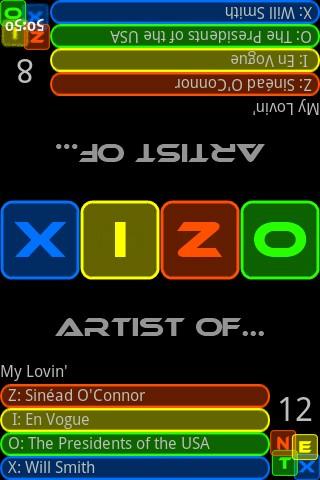 User Reviews as of June 29, 2013 (Average rating of 3.4)
This is a quiz in which 2 players compete at the same time. Same question will be shown on both sides and whoever answers it first will get the points. Be sure to swipe the letter that represents the answer. Don't just touch the box. If you're feeling geeky and smart, then challenge your friend to play this game with you. Just for fun!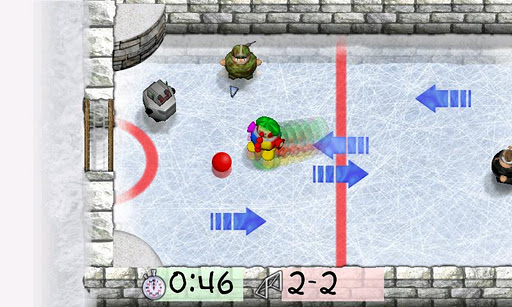 User Reviews as of June 29, 2013 (Average rating of 4.3)
This is an ice football application. Players are Sumo wrestlers paired or versus aliens. It is name fat ball because the main players are fat! The players' aim is to make a goal. Comedy and other challenges will be encountered as you go o playing.
You will have a demo kick at the beginning. Multi-touch game.
2 Player Reactor or 4 Player Reactor (same publisher)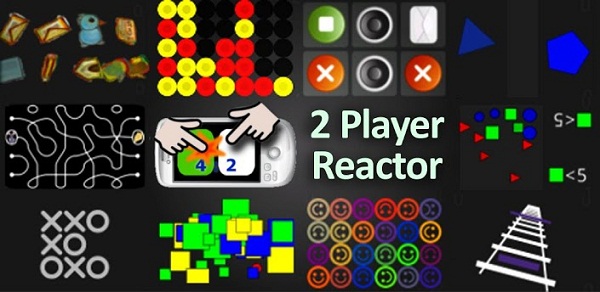 User Reviews as of June 29, 2013
(For 2 players = Average rating of 4.6)
| | |
| --- | --- |
| 5 star | 33,648 |
| 4 star | 8,789 |
| 3 star | 2,651 |
| 2 star | 554 |
| 1 star | 1,142 |
(For 4 players = Average rating of 4.8)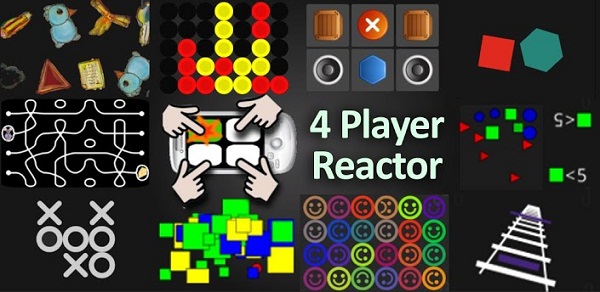 This application is composed of different mini games for all ages, but I'd say best played for adults. Very tricky and mind puzzling questions. Both players play at the same time on both end of your unit. It would exercise your reflex and ability to think fast and accurate.
If 2 players competing is already fun, then 4 players on one screen is a riot! lol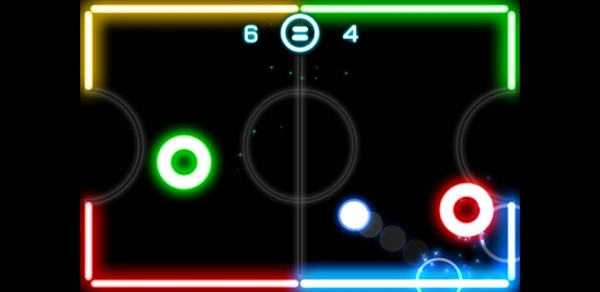 User Reviews as of June 29, 2013 (Average rating of 4.4)
| | |
| --- | --- |
| 5 star | 67,101 |
| 4 star | 17,563 |
| 3 star | 8,764 |
| 2 star | 2,608 |
| 1 star | 4,081 |
Tell you this is really cute, cool and fun. I love the colorful glowing effect especially playing it on a dim place. It's a hockey yes, but using your fingers to flick and goal. It is very easy to play but requires strategies to get in the way of the opponent. Phone will vibrate for every goal.
These are just 10 Android Multiplayer Games I've tried last year. Though while browsing, I've seen related games but since I haven't tried them yet I won't include them here. Maybe by the time I'd update this post next month, I will browse and will add up more. If in case you have other android multiplayer games you really enjoy and are not included in my list, I will be very glad to know about them. If you're gonna ask me if these games are available on itunes for Iphones, please forgive me I didn't bother to search about it (lol!)
Please don't hesitate to leave me a comment. Happy gaming dear friends!