Beautiful Wedding Invitation for Your Dream Wedding
With so much joy and excitement for the wedding day, I know couples would be happier to have their closest friends and relatives to celebrate with them on their big day. That's when the future Mr & Mrs realizes they need to send out wedding invitations to these special people. Invitations for other occasions can be done spoken, but wedding isn't an ordinary occasion. I'd consider it the grandest occasion in one's life, so the proper etiquette in inviting people for a wedding day is on a letter and formally written especially those who will be having important parts like sponsors, entourage and important guests. A wedding invitation is expected to be sent out to the recipients at least 5-8 weeks before the occasion date because a response is needed (RSVP) of how many guests are confirming to be coming and not. But I won't deny, sometimes couples here in the Philippines would give invitation a week before the wedding. Haha! 🙂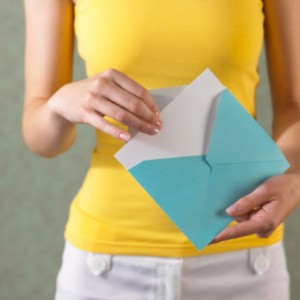 A wedding invitation would sometimes define the personality and interests of the couple. They would have the invitations be done with designs of their hobbies,likes or professions. The invitation would usually give the recipient a clue of what is expected to be seen on the wedding day itself-like motif, theme and the scene. There's nothing more delightful than to know your wedding invitation is leaving the guests a lasting impression that would make them feel the desire of being present on your special wedding day.
You know for sure you've got lots of expenses on your wedding preparation, so you really need not to have an expensive wedding invitation. There are elegant wedding invitations but at a reasonable cost. These cheap wedding invitations would only need proper care in preparation, choosing the best concept and materials so it wouldn't look ordinary at all.
These are wedding invitations samples with different designs for different concepts. Keep browsing we hope you'd be able to find the best wedding invitation design that suits your dream wedding.
Simple Beautiful Wedding Invitation
Never underestimate these wedding invitations, because I still believe in the classic beauty quote, "Simplicity is beauty". Just in case you've got only few more days left before the wedding day, these simple wedding invitations are best because it wouldn't take too long before it's done.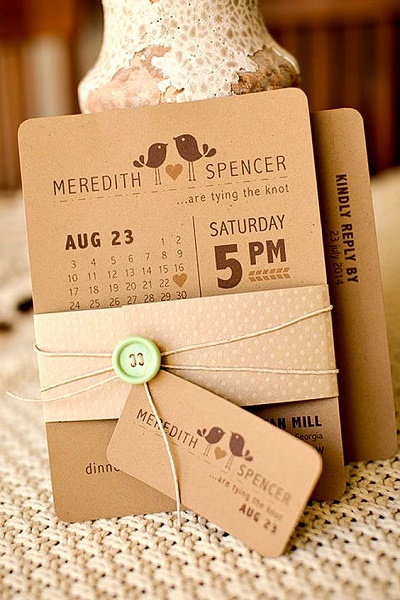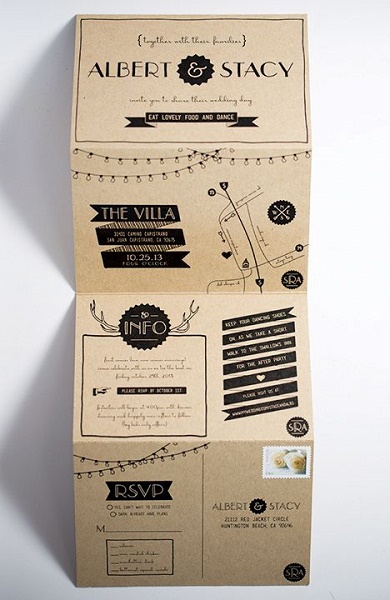 designer wedding invitations
beautiful wedding invitation with ribbon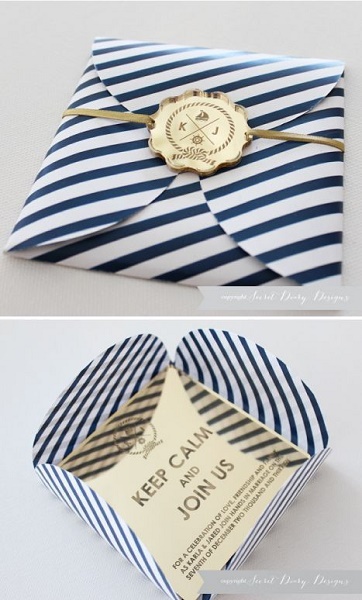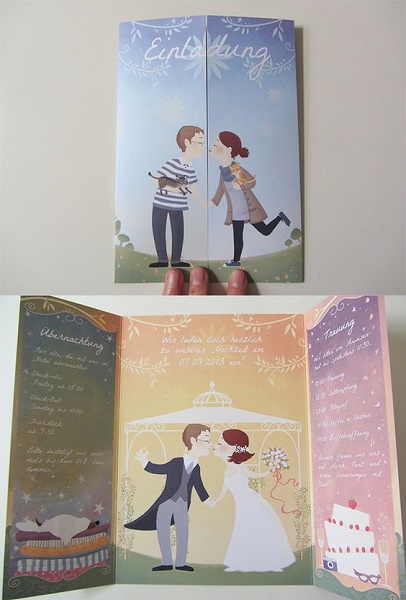 Cute Wedding Invitations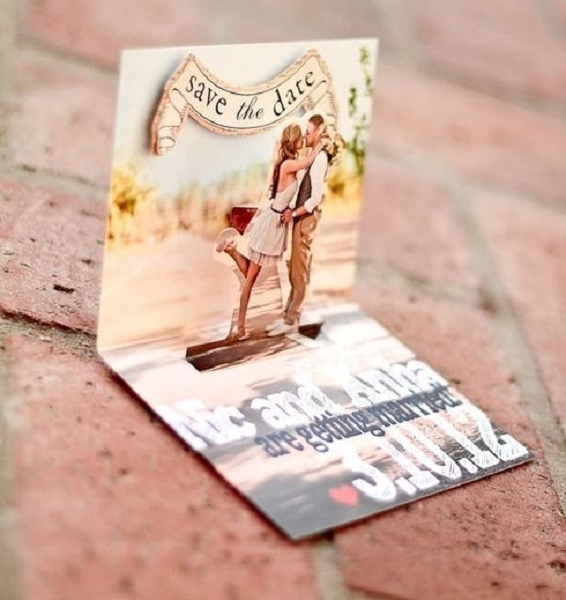 beautiful Wedding invitation in a box
Instead of wedding invitations inside an envelop, this has become a trend today. Sometimes, the box has something cute like flowers, lace or just stuffs to embellish the invitation itself. The first picture is very easy and simple, the second shows how to make your invitation elegant and the third photo shows how you make it really attractive and beautiful.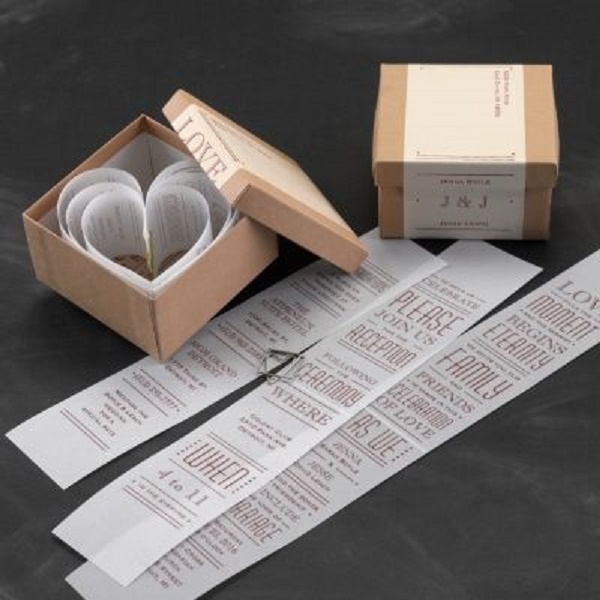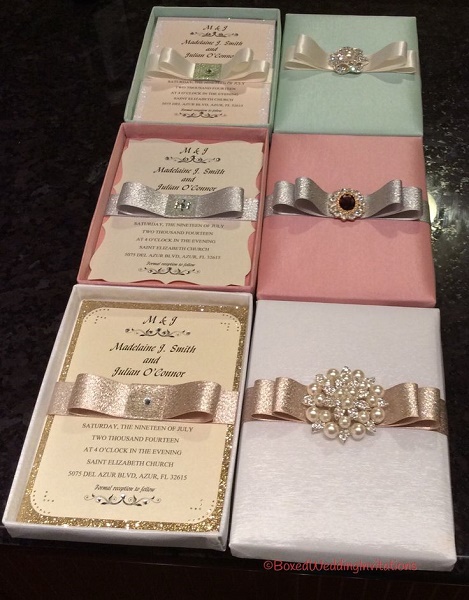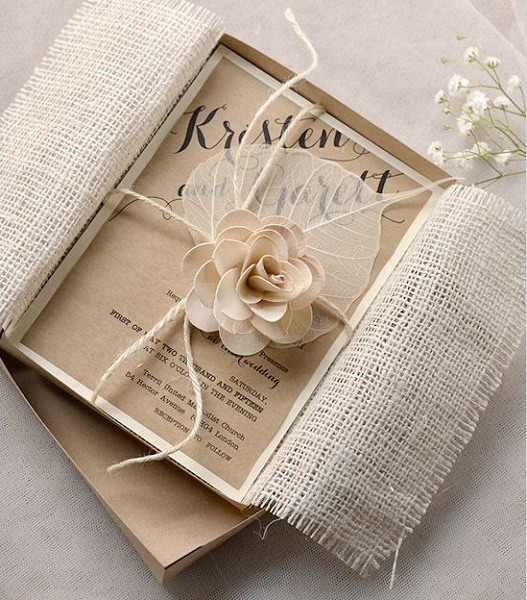 Modern wedding invitations / contemporary wedding invitations
The millennials prove themselves to be very unique, creative, imaginative and sometimes really weird. These are modern wedding invitations you might consider. Think out of the box, literally these are invitations that are not inside a box or an envelop but instead of different items. Utilizing the CD, bottles, cans and more. Enjoy!
Wedding Invitations in a Bottle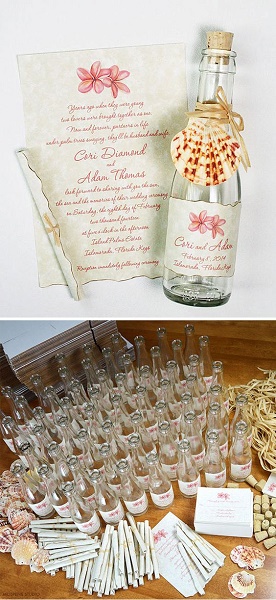 CD Wedding Invitation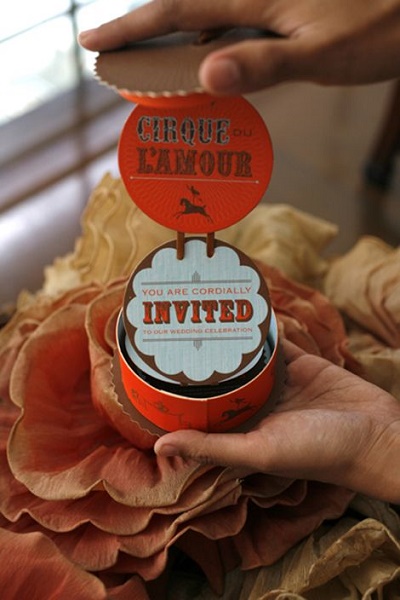 More of these Unique Wedding Invitations and Creative Wedding Invitations
Creations that are one of its kind and are beyond the usual imagination. You're lucky if you could find designers that could come up to unique yet very creative wedding invitations.
wedding invitations with ribbon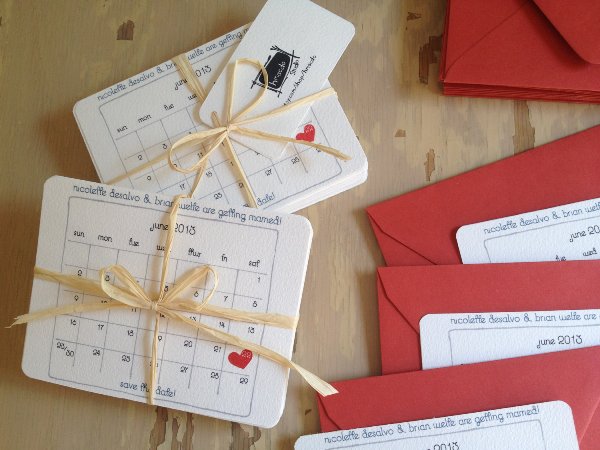 Look at this really cute balloon wedding invitation. To some, this might look very informal but i think it's cute and perfect enough for young or millennial couples getting married. Just see how adorable it is when inflated.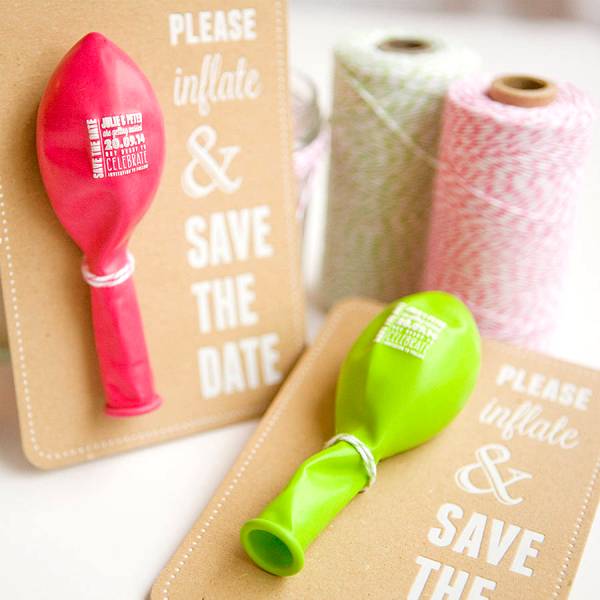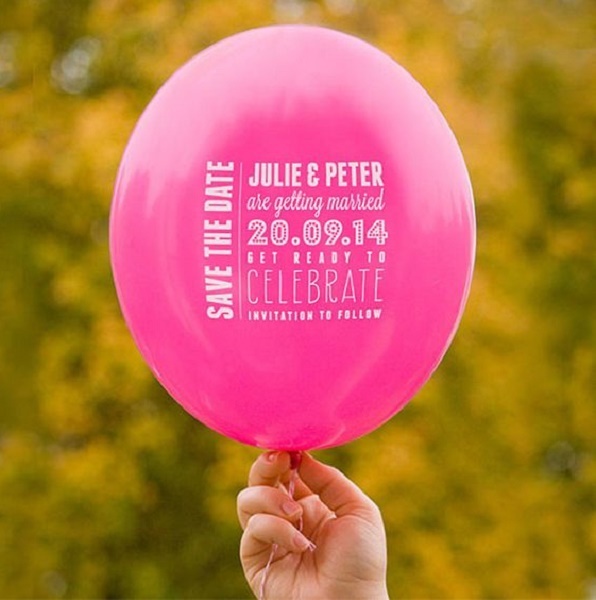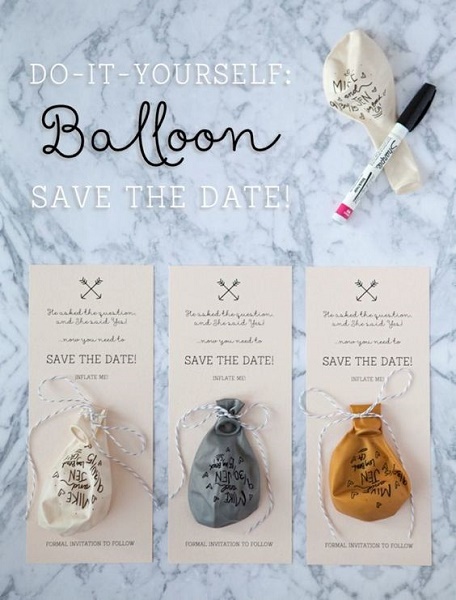 Film canister wedding invitations
This is by far the most unexpected wedding invitation idea ever!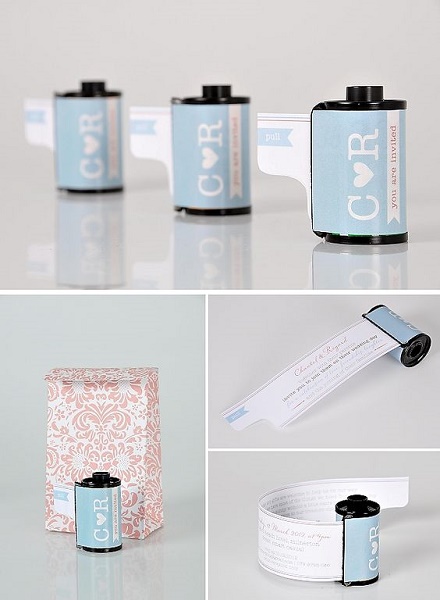 Unique and beautiful Wedding Invitation
customized wedding invitations

Funny Wedding Invitations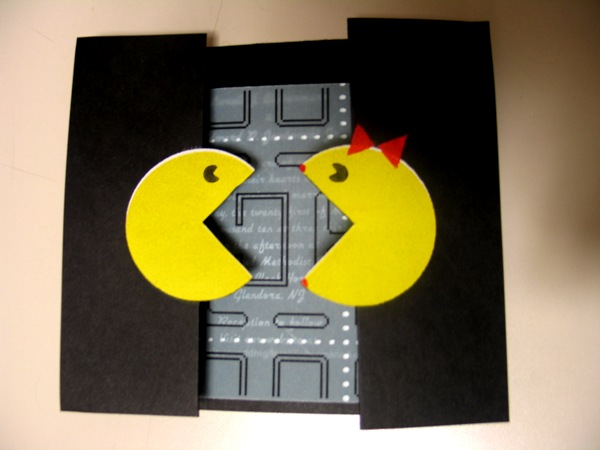 amazing wedding invitations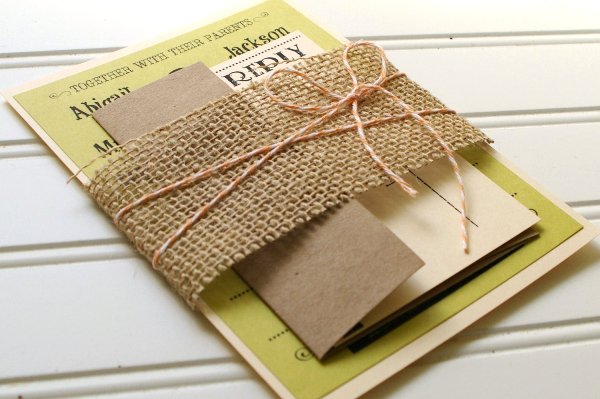 Romantic wedding invitations /
Beautiful wedding invitations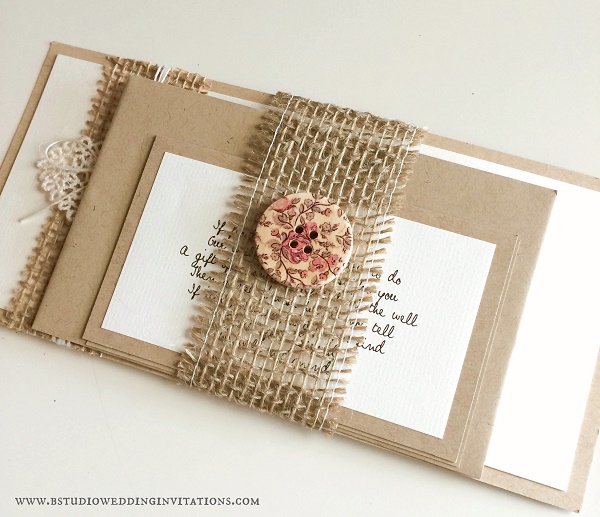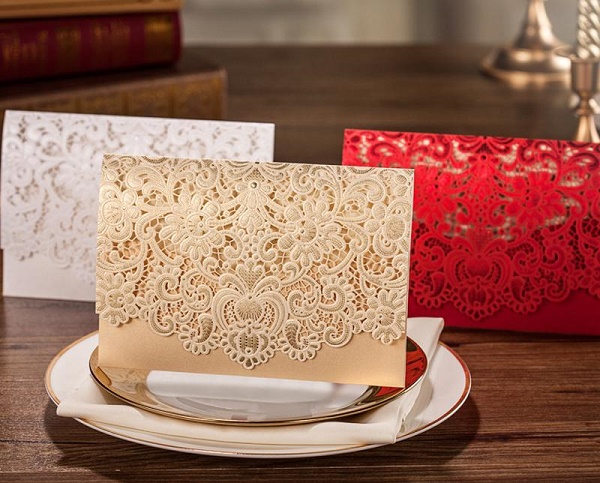 Vintage Wedding Invitations
These are classic and timeless wedding invitation designs! People of today are still mesmerized with the beauty of vintage designs because somewhat, it's still very elegant.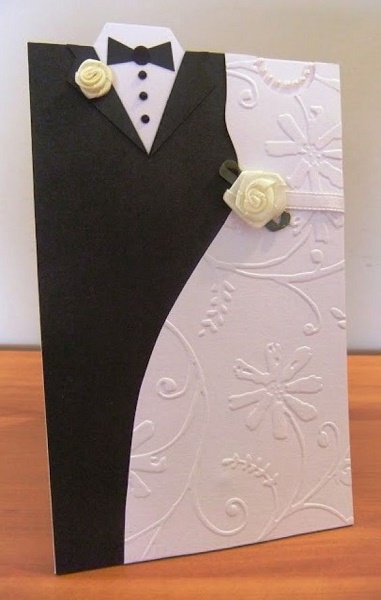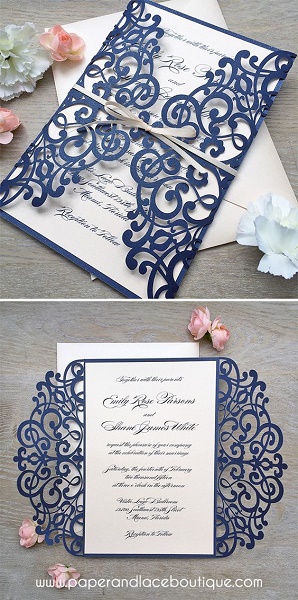 Vintage lace wedding invitations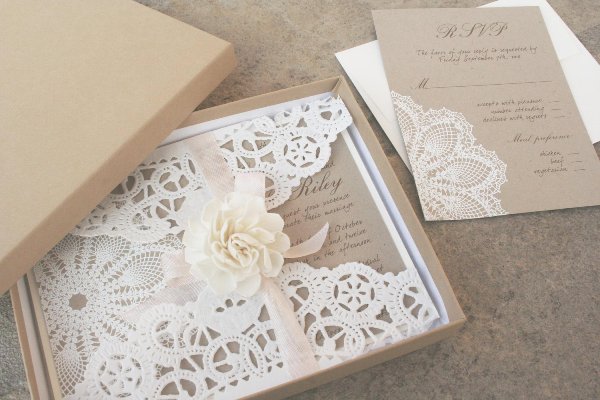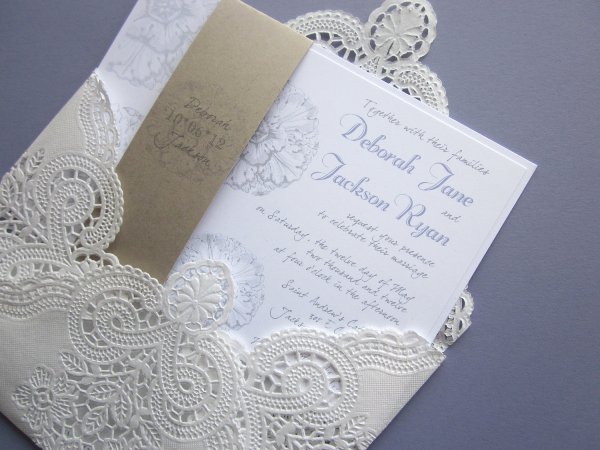 vintage style wedding invitations
Rustic Wedding Invitations
Rustic means common or a typical of country life or country people. So expect that the concept of your wedding invitation would have a touch of woods and mountains colors, something Western.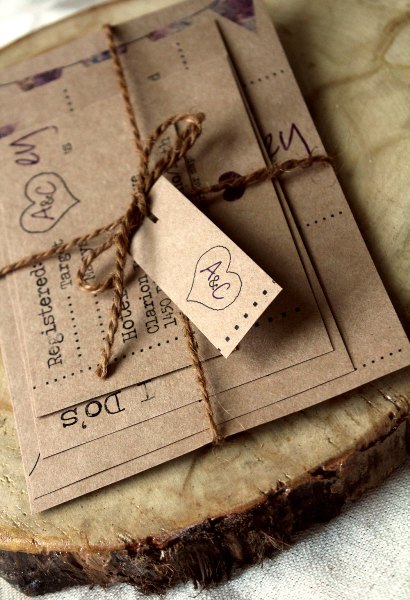 more of Country Wedding Invitations
Photo Wedding Invitations
Obviously, photos of the couple are seen in the invitation.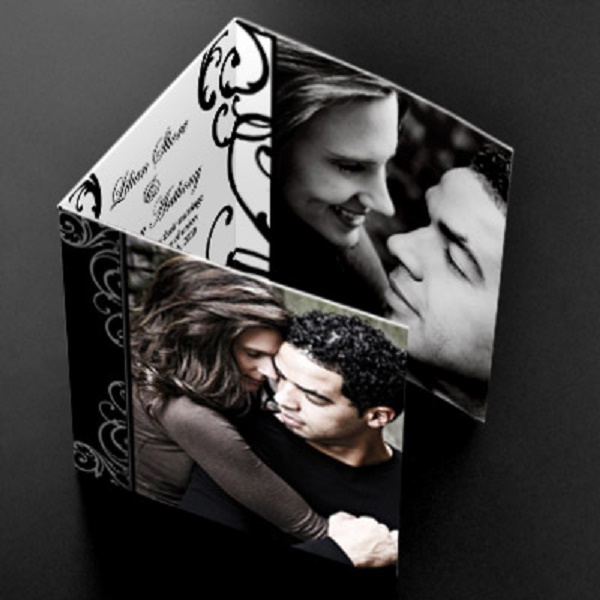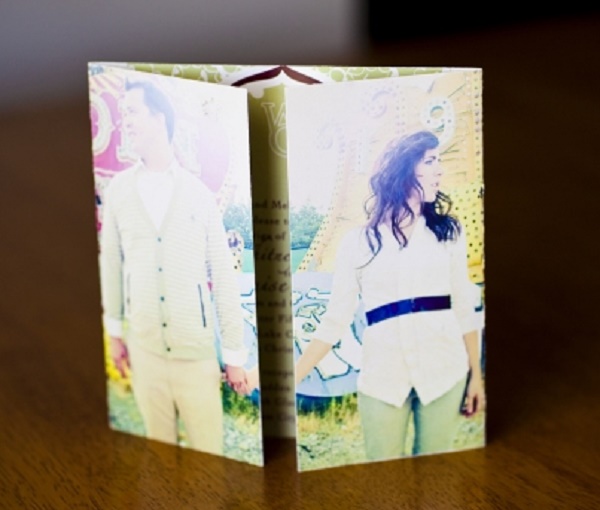 Lace Wedding Invitations
Lace are either used as ribbons, borders, envelopes or just designs. Lace is a lovely material that makes the invitation more elegant.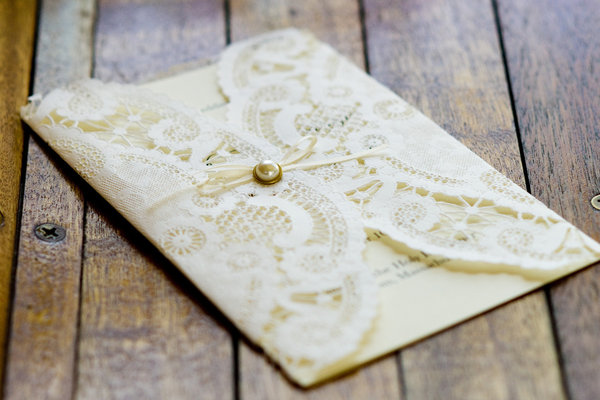 Fall Wedding Invitations
These are fall-inspired wedding invitations. Just in case the couple loves fall very much maybe because it's something memorable for them, then these are wedding invitation samples for fall. Who knows, some couple may be interested for a winter, spring or summer wedding invitation
When in comes to handmade wedding invitations, I must admit Etsy.com is the best source of it. The site is full of really creative artists!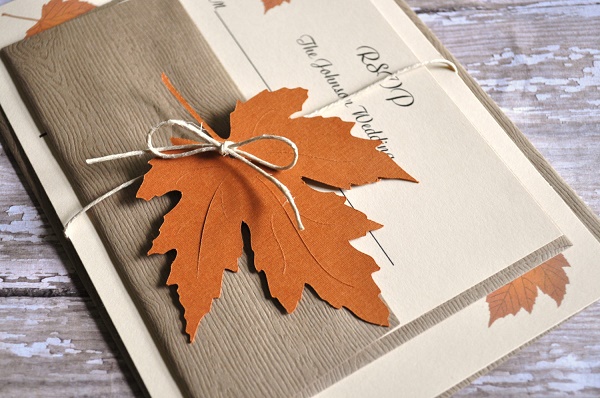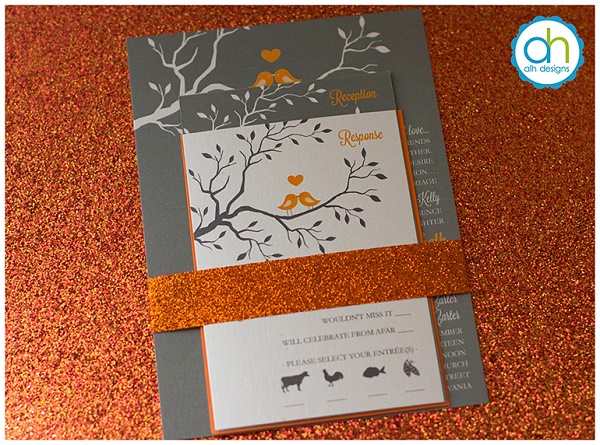 Pocket Wedding Invitations
This design is based on pockets and wallets. Aside from the large page of the invitation, there are few several pages where details such as reception, entourage & guest and etc are written..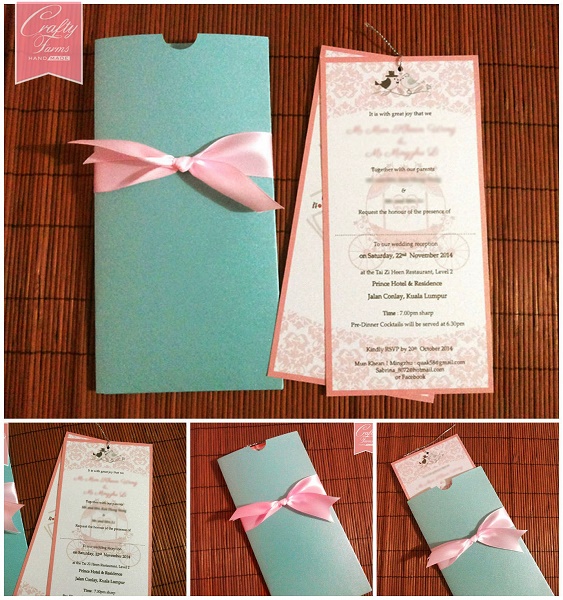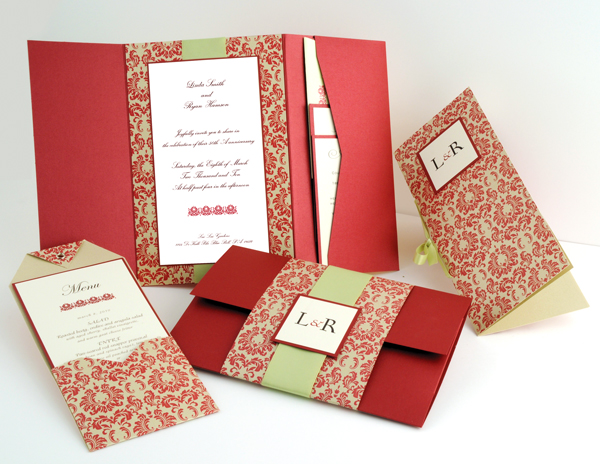 Funny Wedding Invitations
These are very much modern wedding invitations. These are not the usual formal wedding invitations. These are cute and humorous.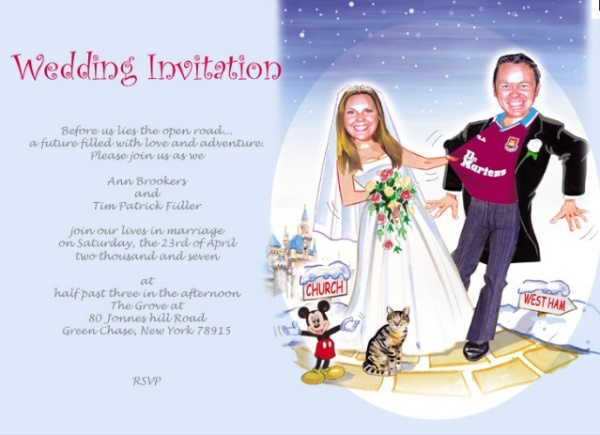 Luxury Wedding Invitations
Very elegant designs. Suits the 5 star hotel reception! Just in case you're putting real gem stones on your wedding invitation, i'd say you really are BIG TIME for your BIG DAY!
Scroll Wedding Invitations
If you're feeling like a Disney-fairy tale princess soon to be a bride, then these scroll wedding invitations might be your choice. Hear ye , hear ye, the arrival of the groom and bride!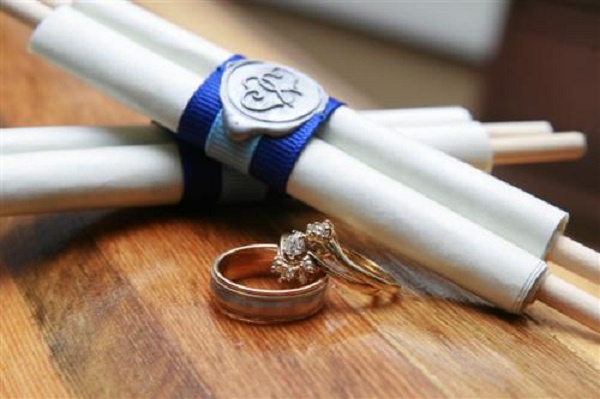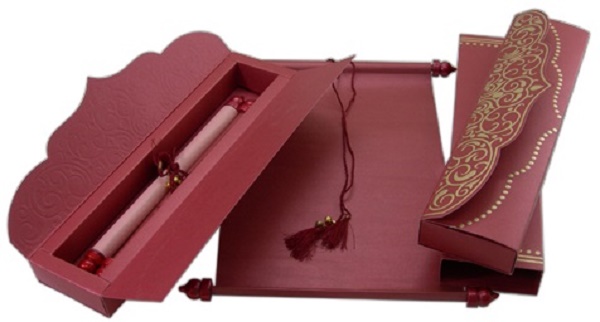 Purple Wedding Invitations
For couples who love purple,violet and lavender very much, then take a good look at these wedding invitation samples.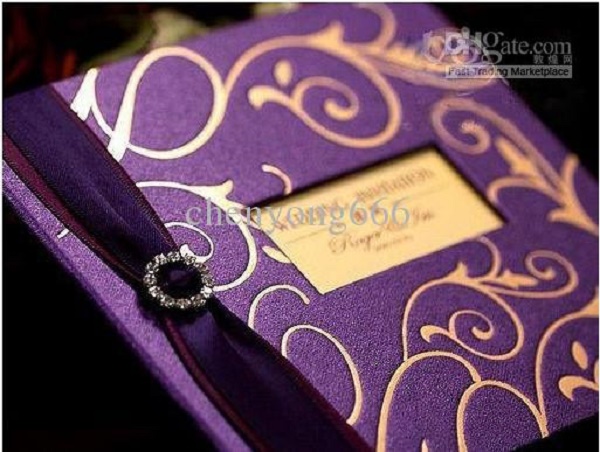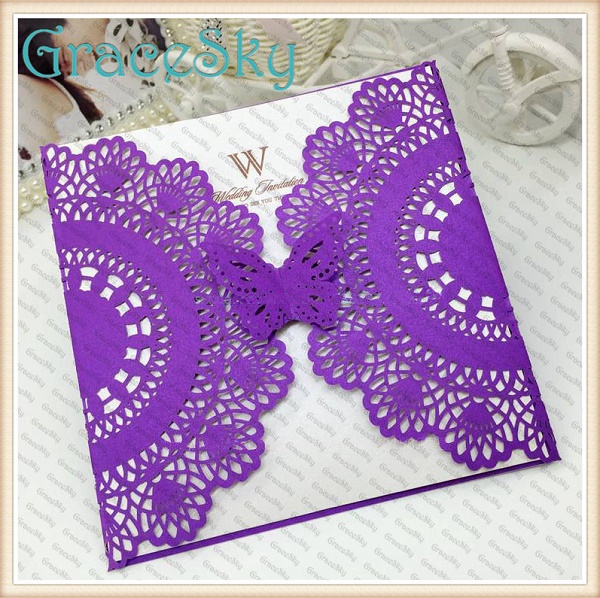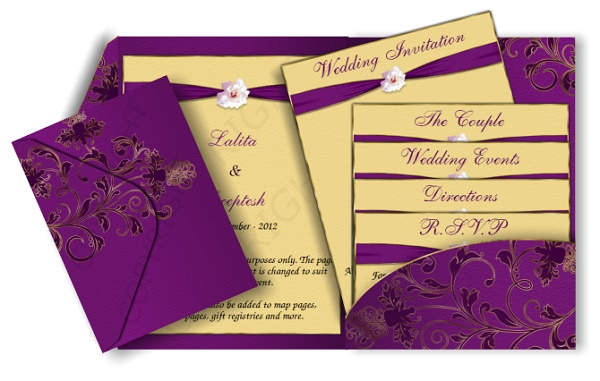 Laser Cut Wedding Invitations
Just look how complicated these cuts are! I may say, this design also makes the wedding invitation very classy. Supposed your following a certain design like floral, leaves, tree and etc.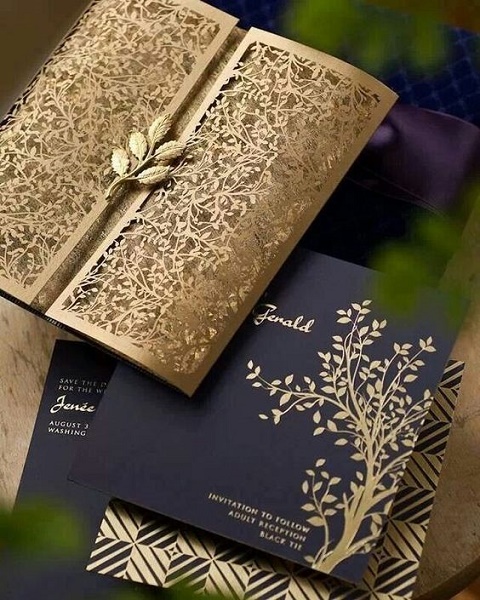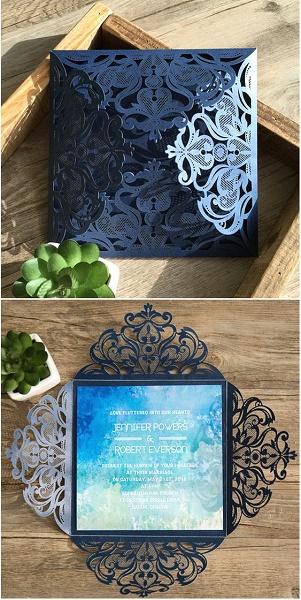 Beach Beautiful Wedding Invitation
Usually, these invitations have starfish, shells, fish, sand, sea scene, flip flops and more beach items.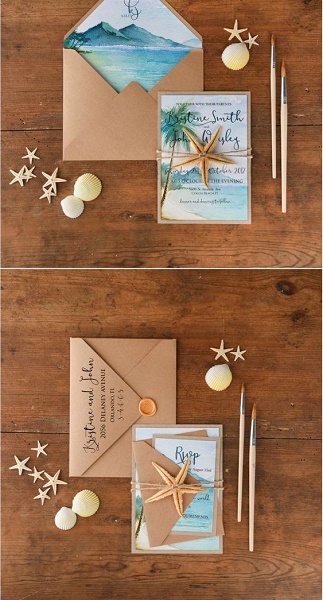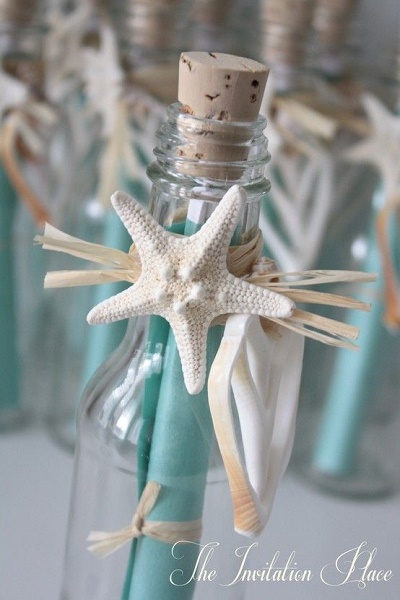 Indian Beautiful Wedding Invitation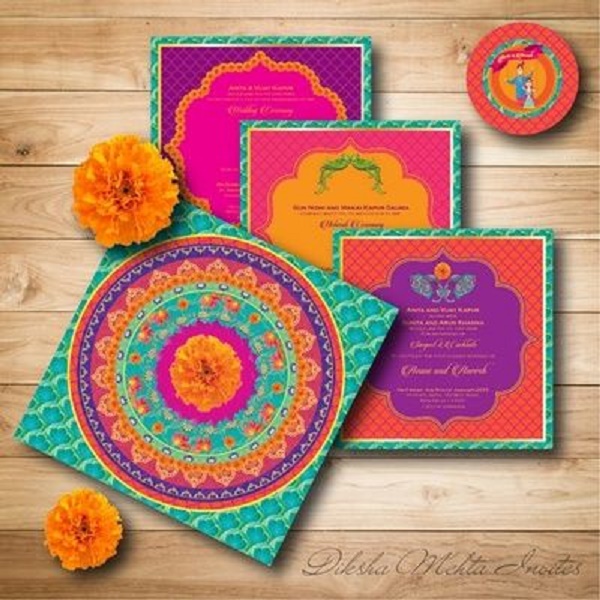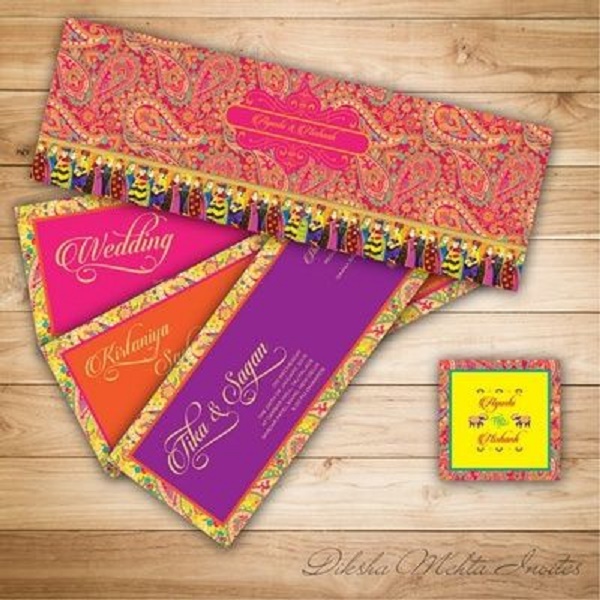 Handmade Beautiful Wedding Invitation and Homemade Wedding Invitations
If you know you've got passion on arts and crafts, I suggest you practice as early as now. Who knows you may be able to come up with an awesome, creative, unique yet very lovely and mesmerizing wedding invitation of your own! Again, just make sure you've got all materials needed from paper, ribbons, beads and other embellishments too!
Beautiful Wedding Invitation Online
If you're planning to order your wedding invitation from online sellers, you might wanna visit these sites. You can choose among different designs, styles, sizes, color motifs, theme, features and formats, how it's printed and paper type. Online wedding invitations are also wonderfully made to suit the occasion. You can browse the 5 sites below, as early as now to be able to find the best affordable wedding invitation designs. Check them once in awhile because some of these somes provide discount wedding invitations too.
10. Shineweddinginvitations.com. This site is for custom wedding invitations. Yes, you can change the details and the price varies to the details you wanted to be included in your wedding invitation.
Talking about inexpensive wedding invitations, why not try to make your own wedding invitations. There are lots of wedding invitations ideas online and tutorials for diy wedding invitations or do it yourself wedding invitations are provided on Youtube videos too. There may not be assurance of finding free wedding invitations or printable wedding invitations, but at least browsing in the internet will give you ideas on making your own wedding invitation with your personal magic touch, passion and effort! Wedding invitations templates are also available online. It's your time to browse and find the perfect one for your very own wedding invitation!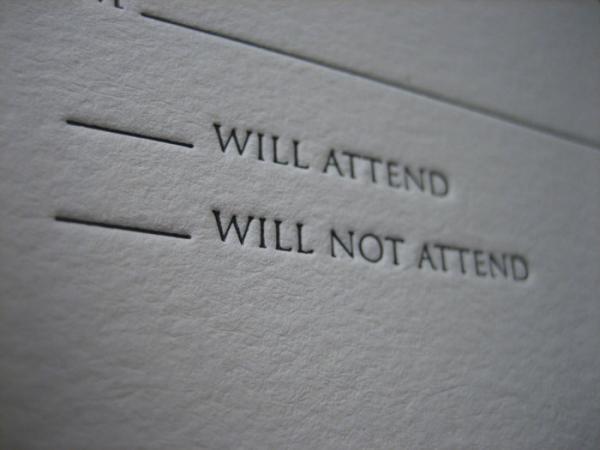 Whichever wedding invitation design catches your attention, it's still best to hand your invitation together as a couple and personally to the guests you are expecting to attend. Especially to the sponsors and secondary sponsors since their role is to be your second parents and guide, they will feel their importance when you invite them in person. If in case the guests are living far away and you plan to send or have someone else hand it to them, a nice phone call of informing would be a good idea. How you treat them upon inviting is also how they would treat you and your wedding day. If you treat them importantly, expect they would also treat your wedding day the same way –IMPORTANT!