Trolls birthday party ideas for you to try this year! The classic Trolls stole the limelight among the modern cartoon characters who became famous these 2000 onward. It was when the 3rd film Trolls was released last November 4, 2016 whose voices of Anna Kendrick and Justin Timberlake were featured. It was indeed a sure hit, a box office indeed $344.7 million.
The story is about how the little creatures called trolls were living happily, singing, dancing and hugging until the big creatures called Bergens who never feel happy found happiness in eating tiny trolls. That's how the life of trolls changed when they needed to hide and to stop making loud parties because the Bergens will find out where they are hiding. It's when Princess Poppy celebrates her birthday, that through the party fireworks the Bergens discovered them and the adventure continues…
Princess Poppy was a positive, happy and pink troll who actually is the main character of the movie. Making this theme perfect for a little girl celebrating her birthday. Well, boys can also celebrate this with the character of Branch of course! So okay, if you're feeling happy, excited for a party with singing and dancing- think no more! Trolls Birthday Party theme Ideas is perfect for your child. Enjoy the many DIY Troll Birthday Party Ideas in this collection. It's very associated to rainbows so you might as well wanna check our previous post, DIY Rainbow Birthday Party Ideas.
We would love it if you could share this page to your friends on Facebook, Pinterest, Twitter, Instagram or email. It would surely inspire us to know our readers' expanding. Anyway, let's get it started!
DIY Trolls Birthday Party Invitations
I keep on saying that a party invitation gives the very first impression of your event. It gives a hint or a glimpse of what is expected on the party proper. To keep the guests, adults and young ones excited for the birthday bash, makes sure you invitation is very attractive and tempting for party goers. It's not necessary for you to spend grand over such party detail, just browse some DIY Trolls birthday invitations from Pinterest and you will be thanking the creative party artists of Pinterest. Bring our the crafty and artist in you!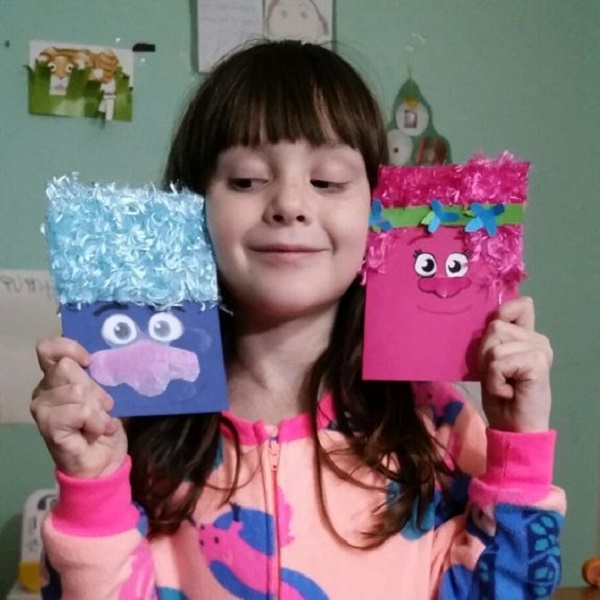 So far, Etsy still provides the best handmade Trolls birthday invitations, or should I say invitations for all occasions!
Cute Trolls Poppy Hair Invitation Card for a beautiful party!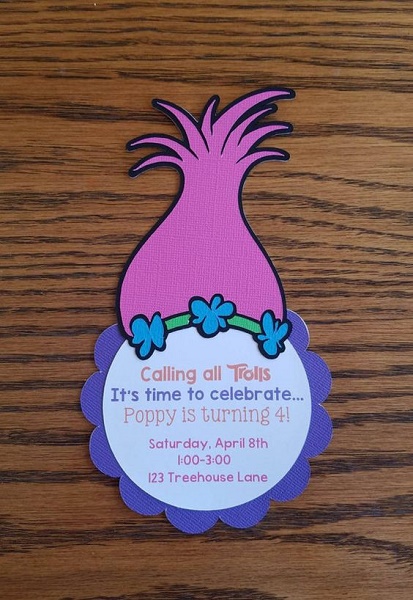 Trolls birthday party ideas invitations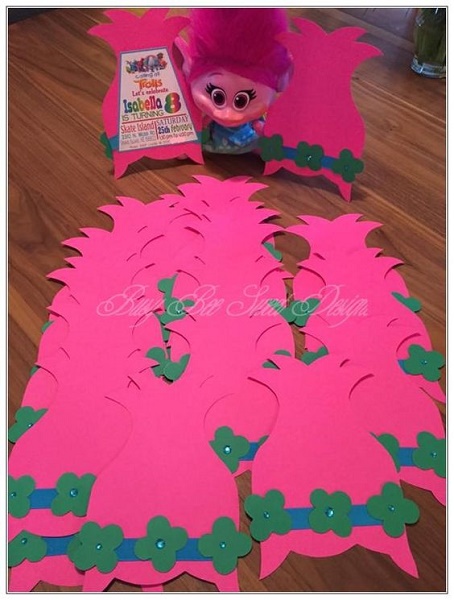 Trolls birthday party ideas Costume / Trolls Party Outfit
This DIY Trolls Poppy party outfit is easy, simple and cheap!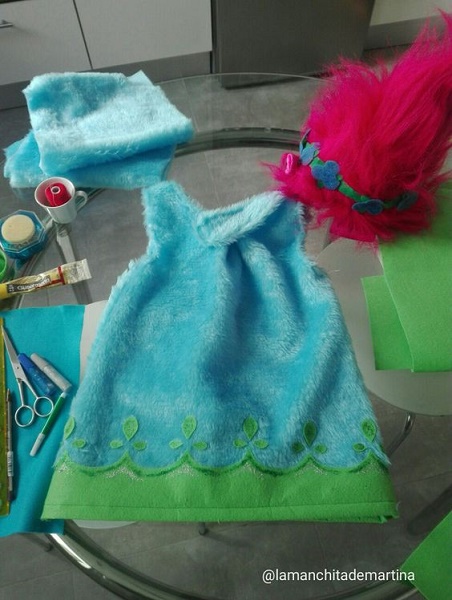 But then again, Etsy would be very helpful for your costume needs. Trust me, trust them I mean!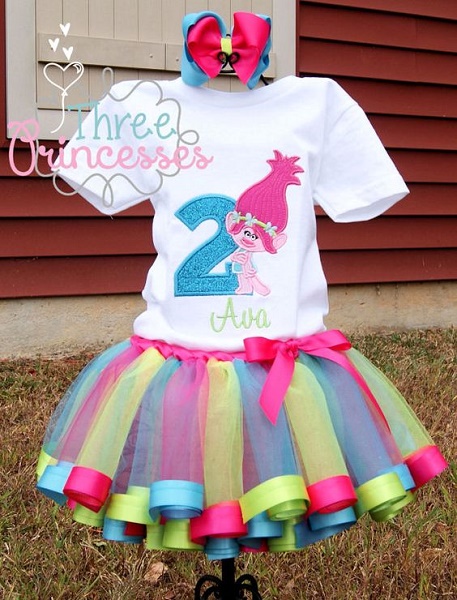 This looks very clever, the hair of the birthday celebrant if it's a girl of course! I'm so sure this is going to be every little girl's favorite as Halloween Makeup for Girls 2017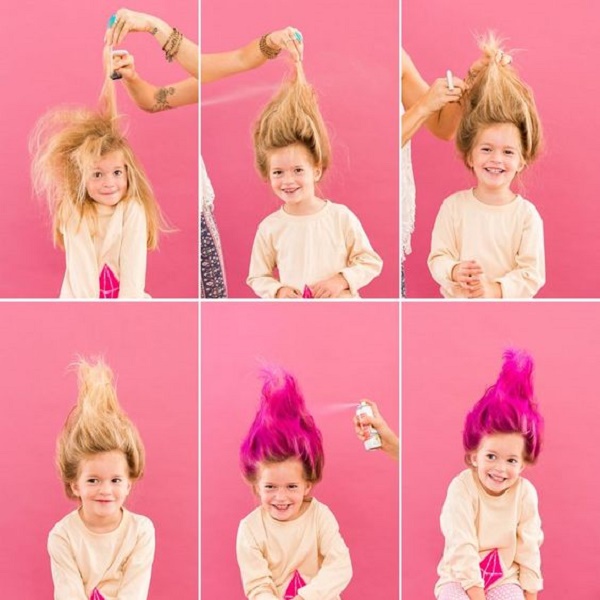 Trolls birthday party ideas Photo booth . These props are totally inviting for a picture perfect posing.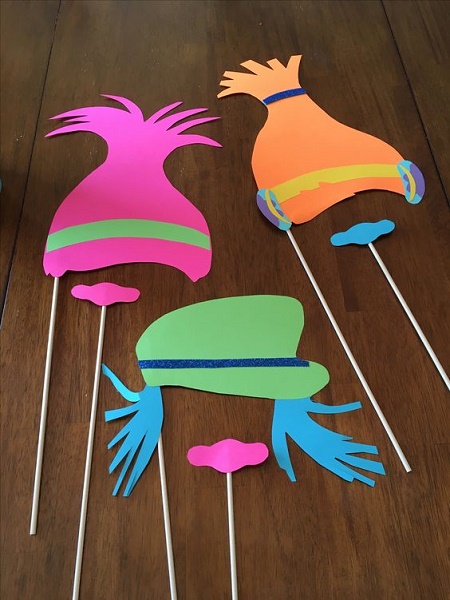 Let the little guests feel they are indeed a part of the celebration by letting them wear party hats, but in this case they'd be wearing Trolls headbands. Sooo cute!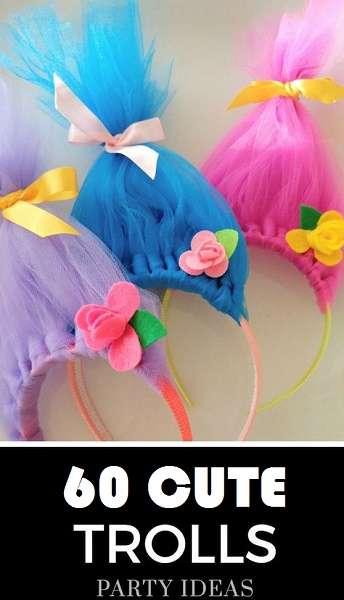 Trolls birthday party ideas headbands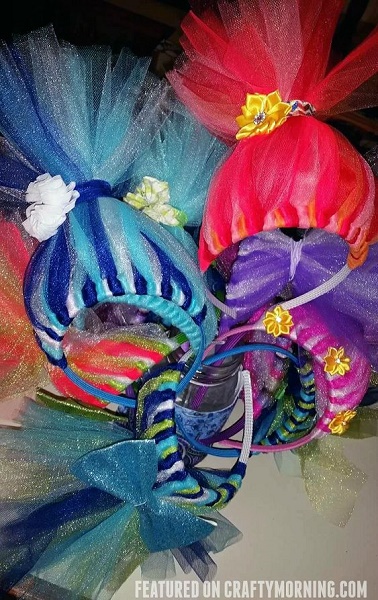 Trolls Birthday Party Decoration Ideas that are surely easy and manageable
Since Poppy loves rainbows, expect for lots of rainbow decors in here. It doesn't matter if you're having an indoor or outdoor party, all the decorations below will be suitable for both.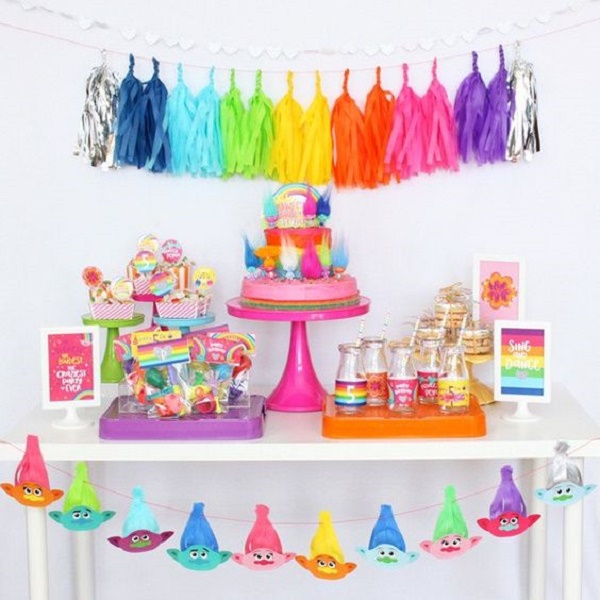 Trolls birthday party ideas decorations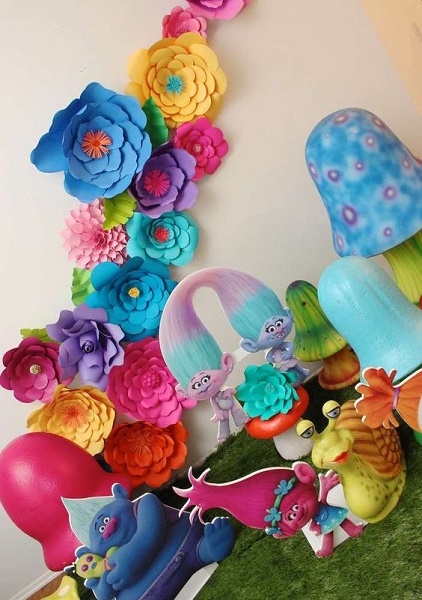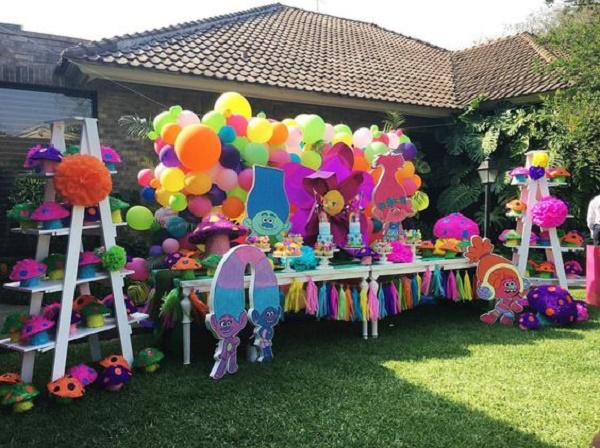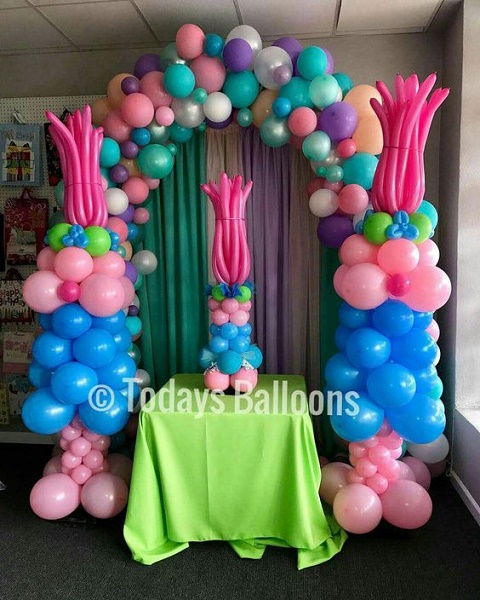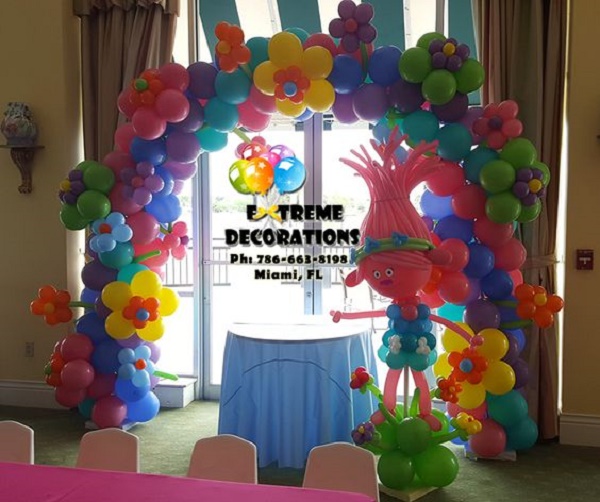 More Trolls Birthday Party Balloon decorations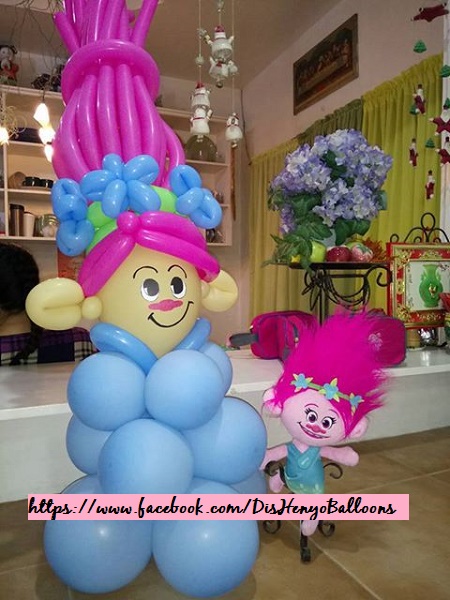 Look how smart the creator of this idea is!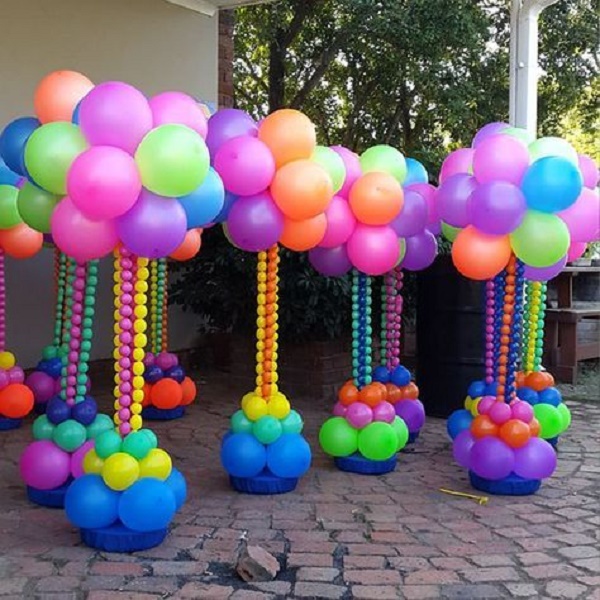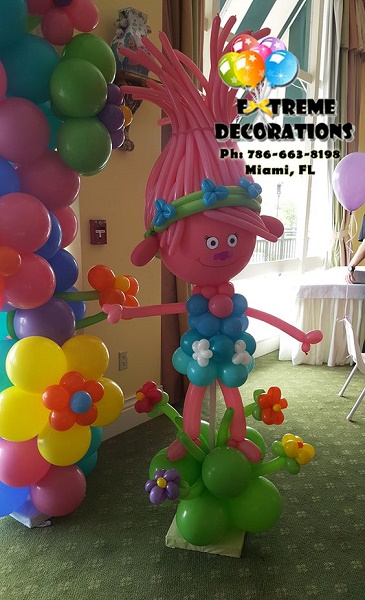 Trolls party decorations at the entrance, it's like entering a forest. How enticing! A perfect way to welcome the guests!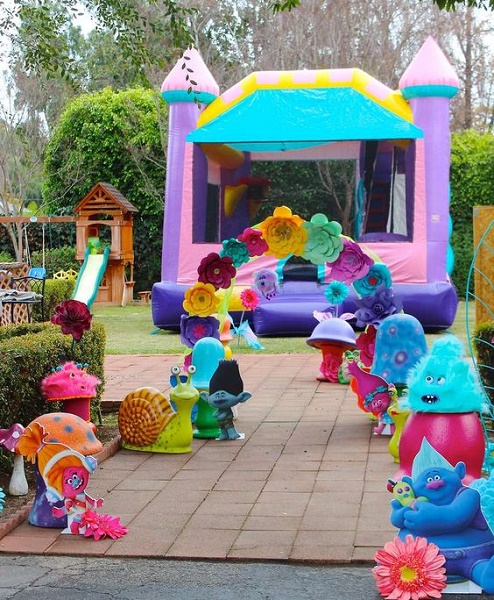 Cloud party prop we made for a Trolls themed birthday party.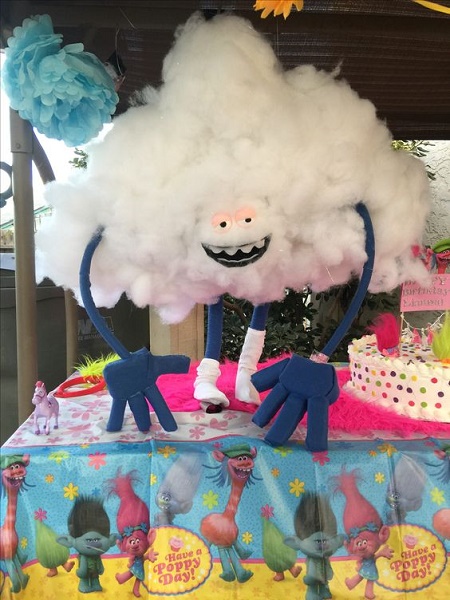 Here's a cute way to decorate the huge lettering of the birthday celebrant's name!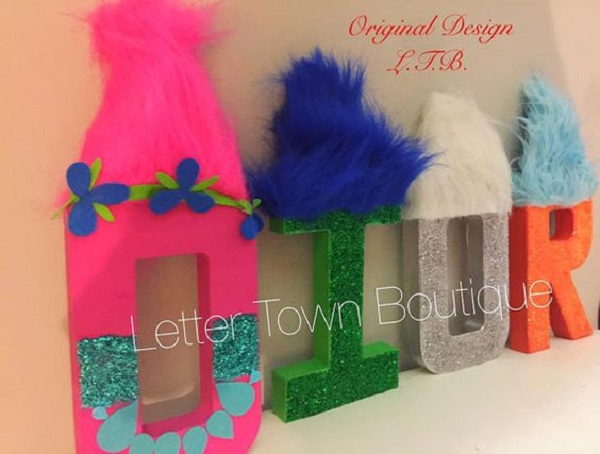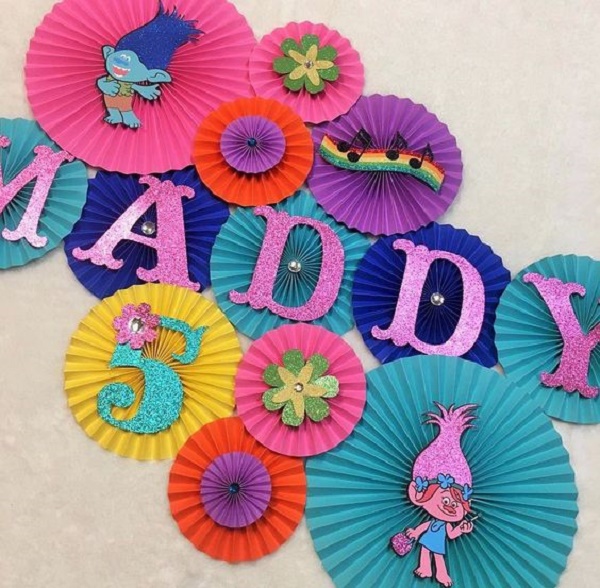 Trolls buntings / Trolls birthday banners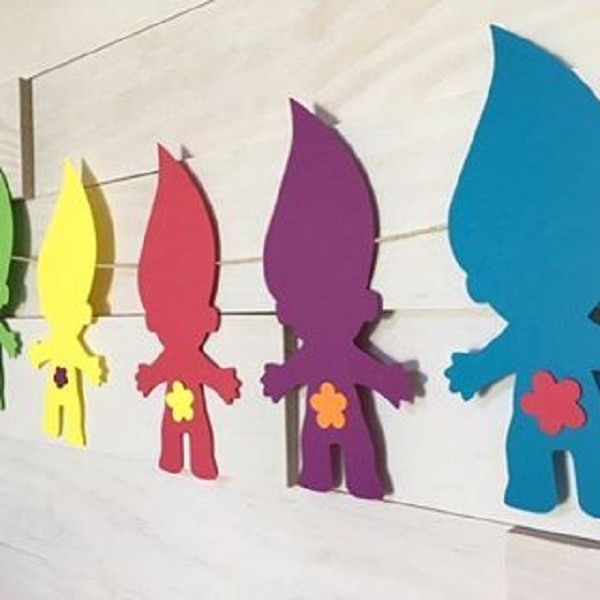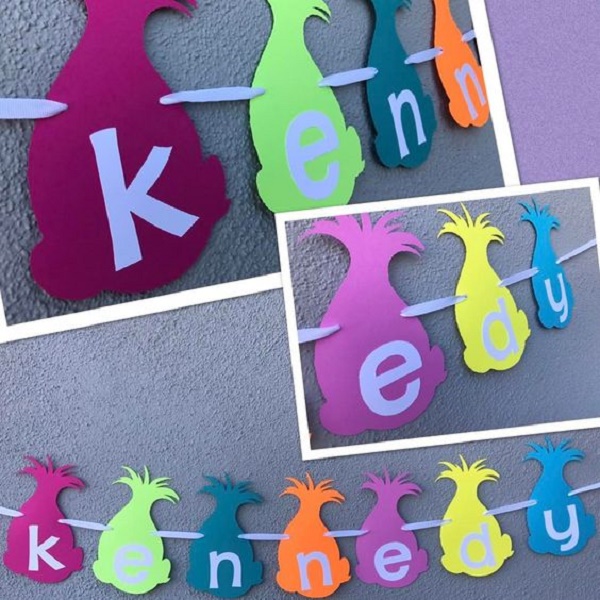 Trolls Birthday Party Centerpiece Ideas
These are all lovely! I sooo like them.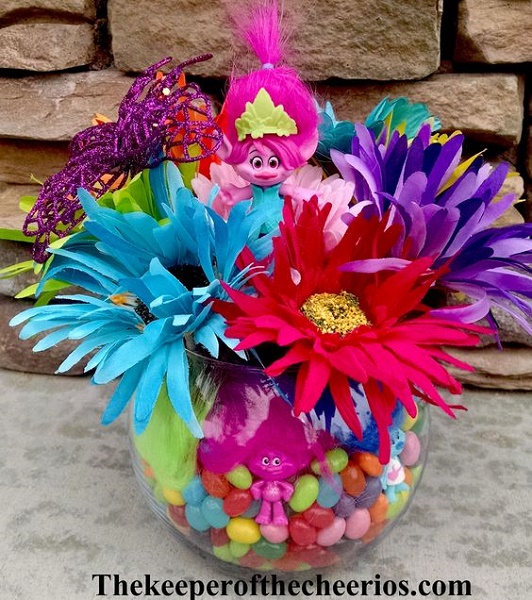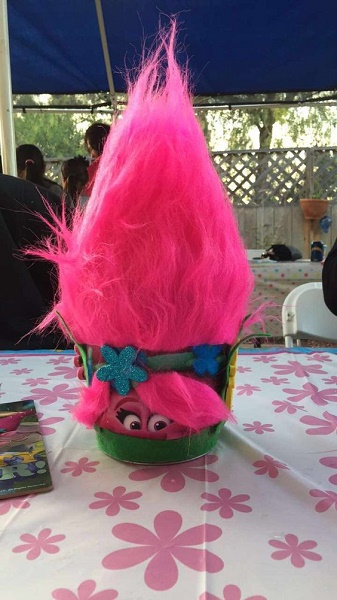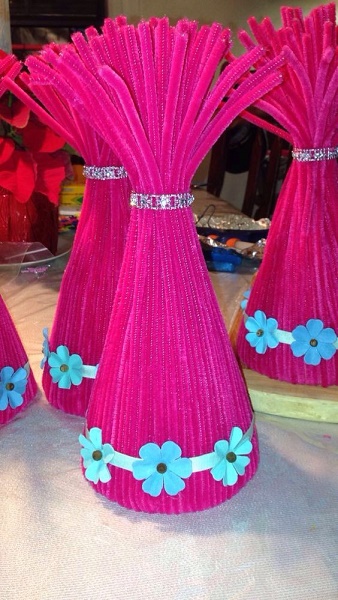 Lovely rainbow centerpiece idea that's also perfect for a Troll theme, who wouldn't agree with me?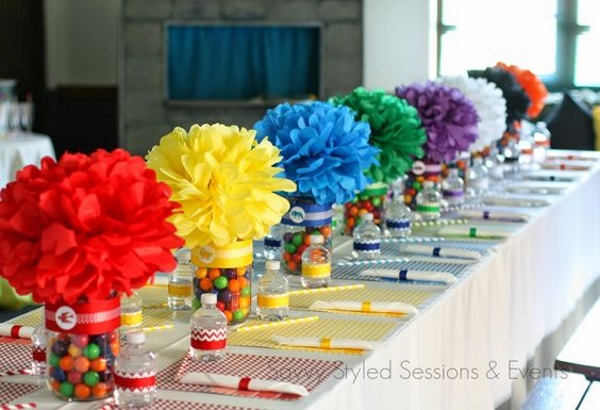 Here's another way to style your Trolls party table!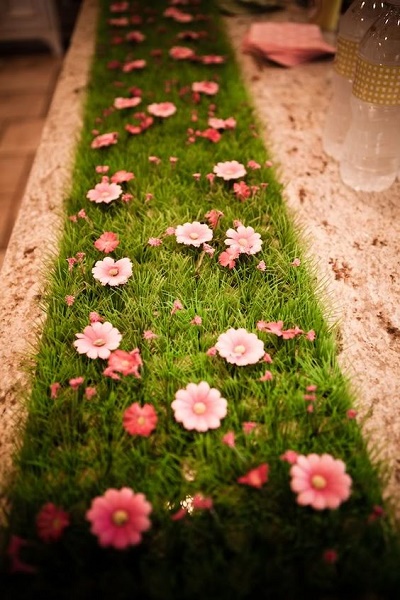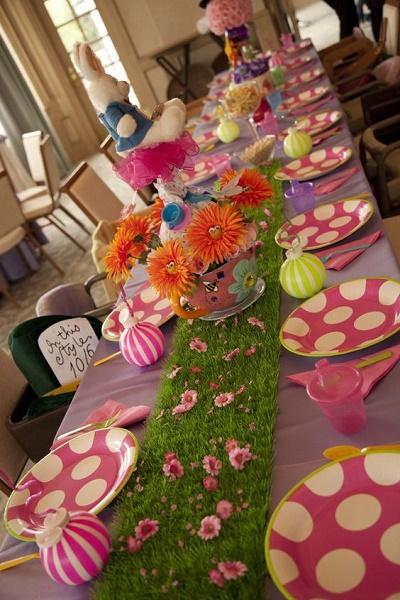 Don't forget to set the table and use rainbow utensils too. From plates, to spoons and forks, cups and etc.
Trolls Birthday Party Food Ideas
Everything's tempting and really attractive. Just imagine what colors can do?
Trolls cookies – Poppy Pink Strawberry Trolls Cookies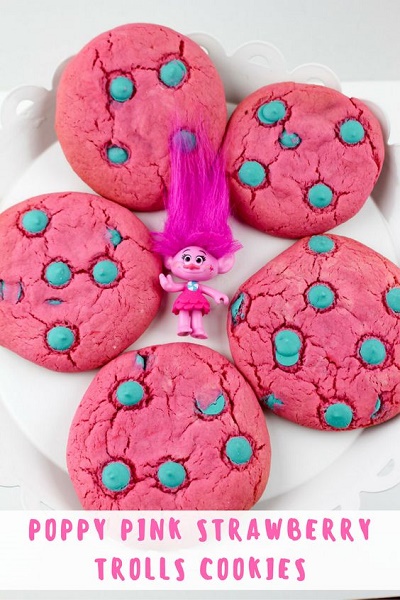 Trolls Rice Krispie Treats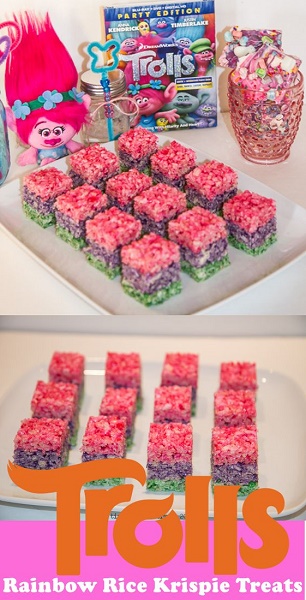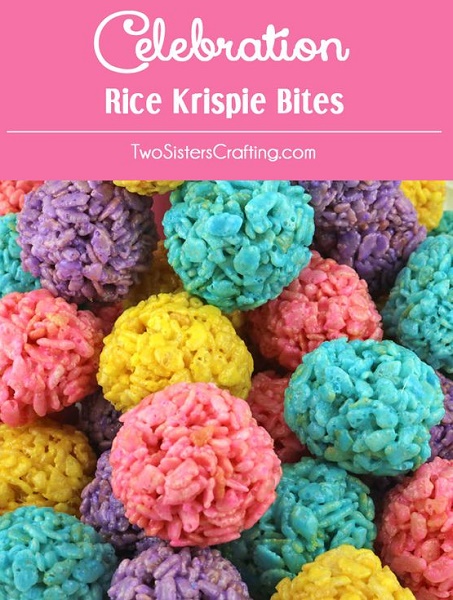 Rainbow Cake pops!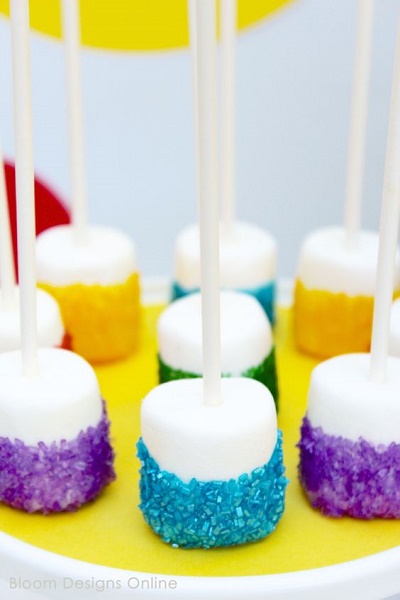 Peeps Skillet S'mores: The perfect dessert for this theme.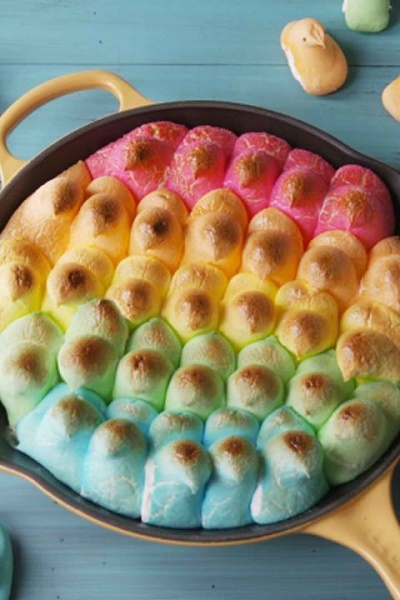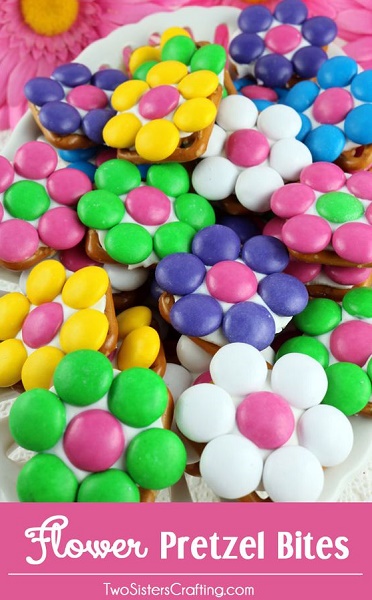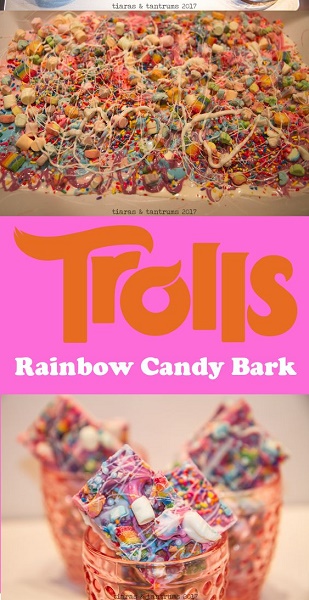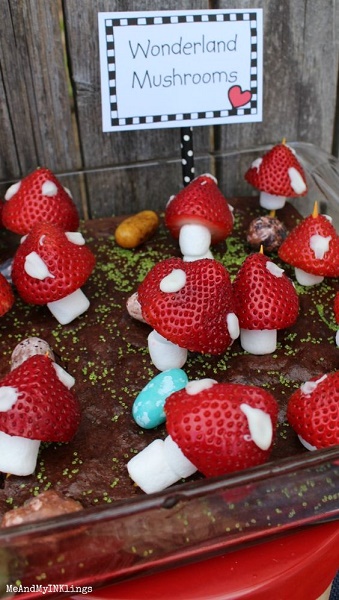 Healthy Rainbow party snack!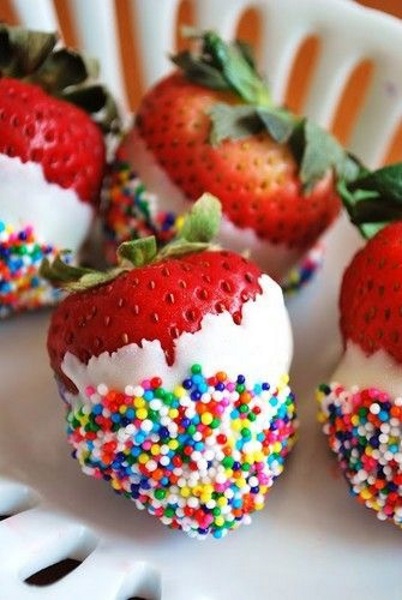 Either have the fruits in a stick or in a cup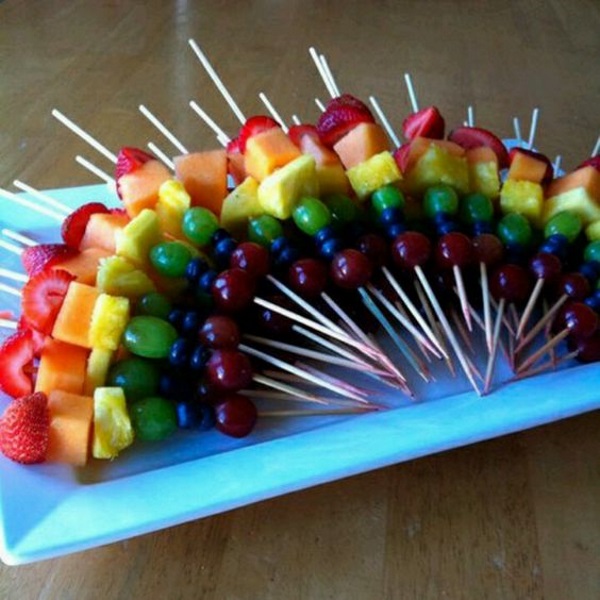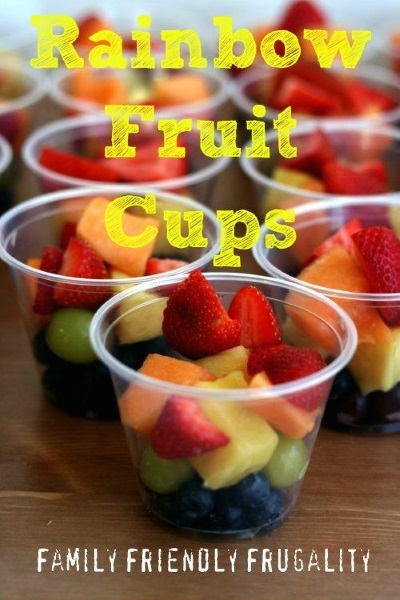 Rainbow cookies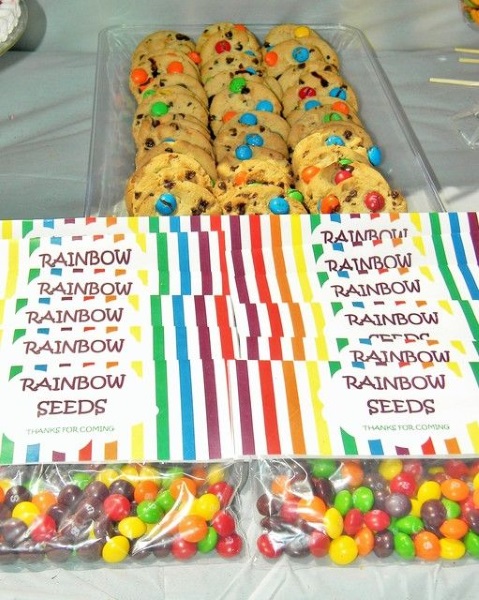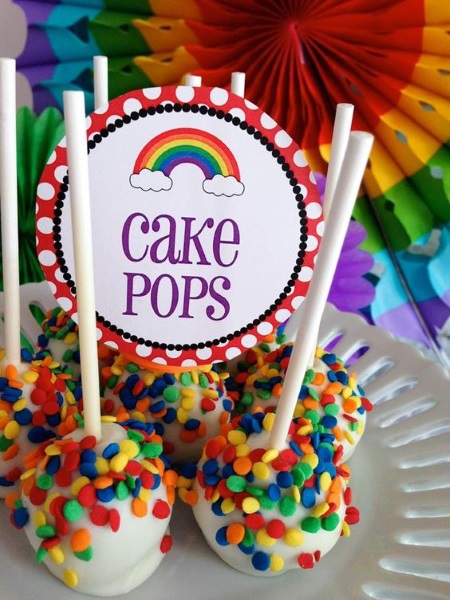 Rainbow fudge yum yum

Among all the food ideas, these candies in bottles are my top choice!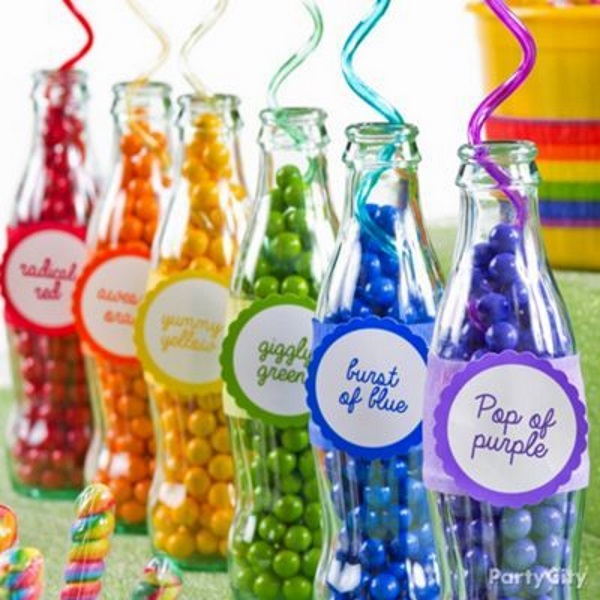 Rainbow popcorn!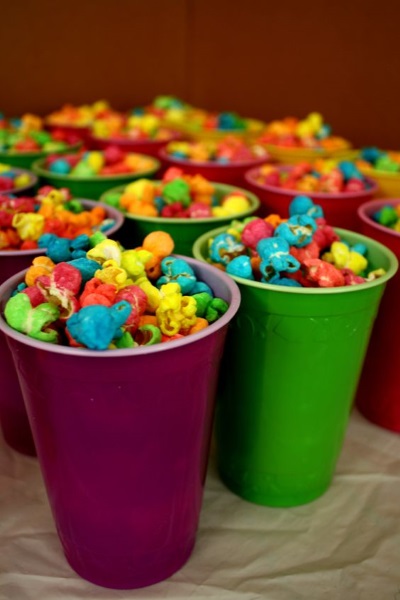 Rainbow party drink!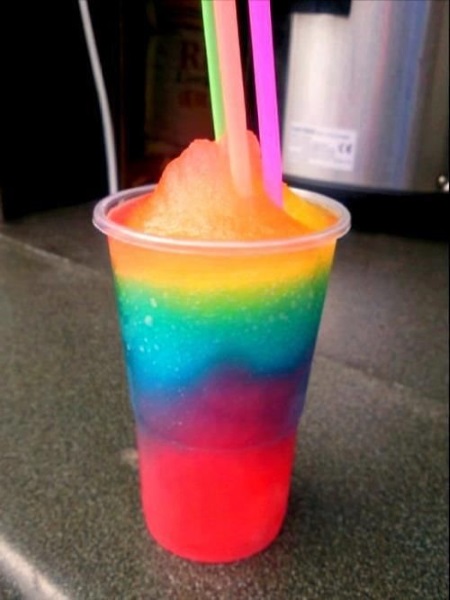 and to many more rainbow food ideas!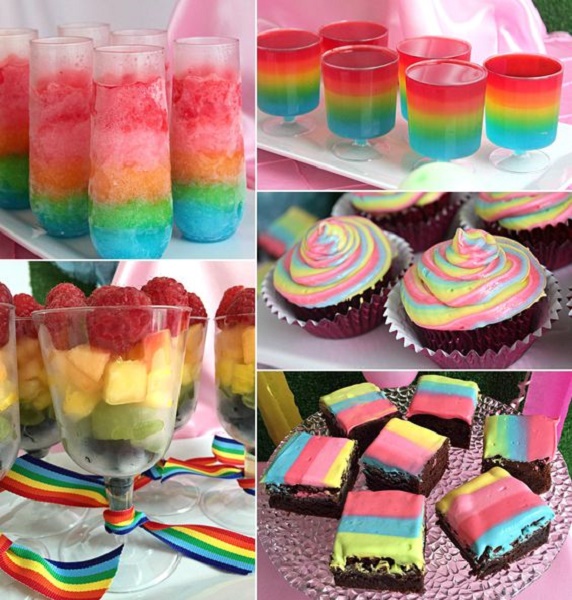 Trolls Birthday Cupcakes / Trolls Cupcake Ideas
Trolls Party, Trolls, Trolls Decorations, Trolls Birthday Party, Trolls decor, Trolls cupcake toppers, trolls toppers, poppy and branch by Mamaspartyshoppe on Etsy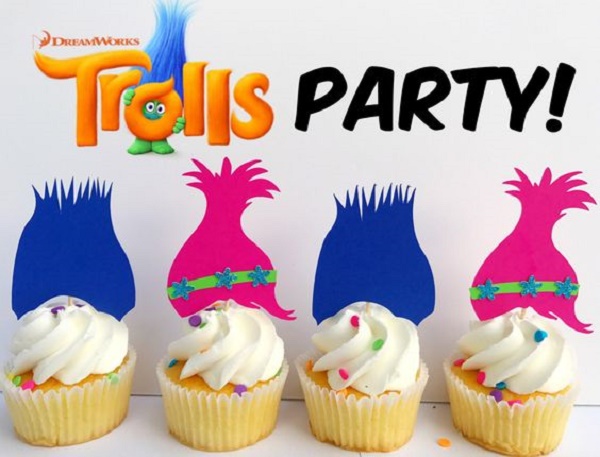 Poppy inspired cupcake, from Trolls!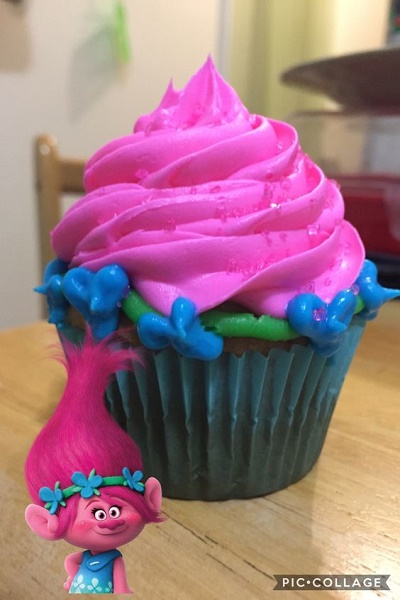 According to Poppy, Cupcakes and Rainbows are the perfect combination! These troll cupcakes are just amazing right?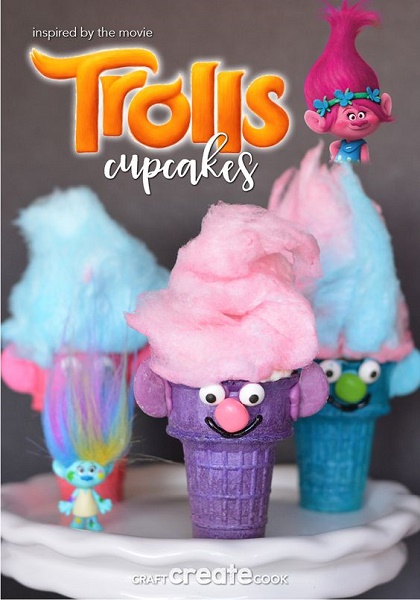 Colorful and Crazy Haired Trolls Cupcake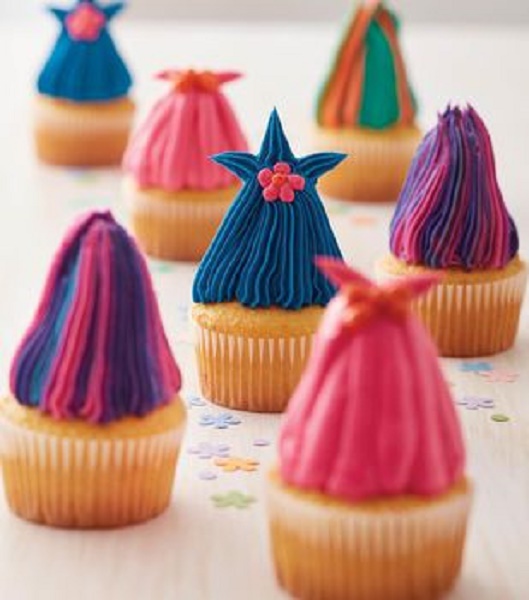 Rainbow Birthday Cupcakes are perfect for Trolls Birthday party too. They simply compliment each other!
Very pretty rainbow troll cupcake idea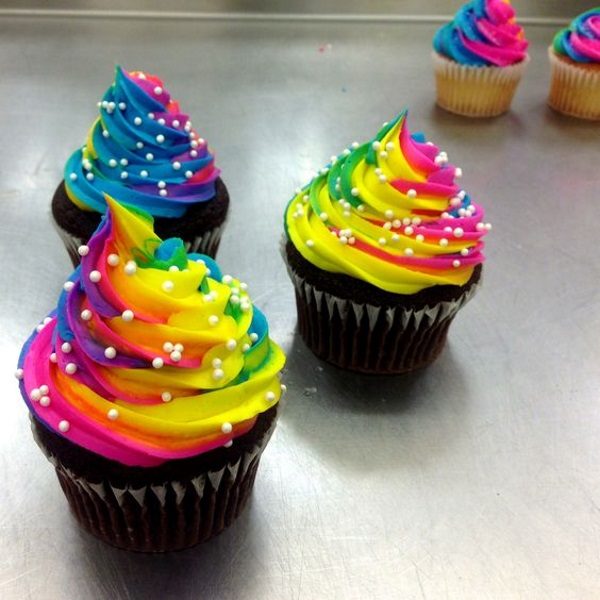 Troll Birthday cake designs that would melt your heart
When it comes to cakes and cupcakes, I must say having a Troll themed birthday party is a big jackpot. This theme seemed to have the cutest and most attractive designs for cakes. I'm just soooo torn which photos to put in this collection. I love them all!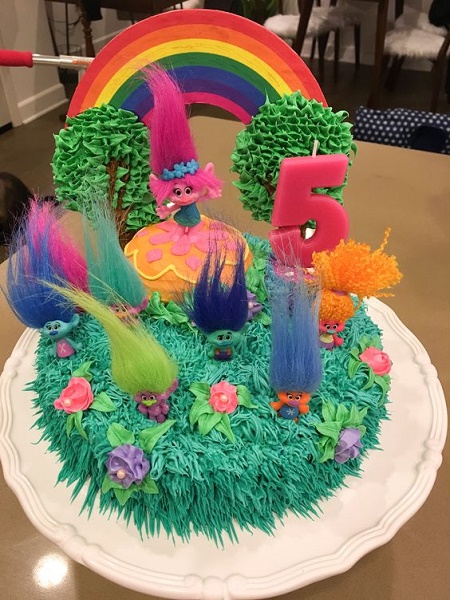 Princess Poppy Birthday Cake, Trolls Birthday Cake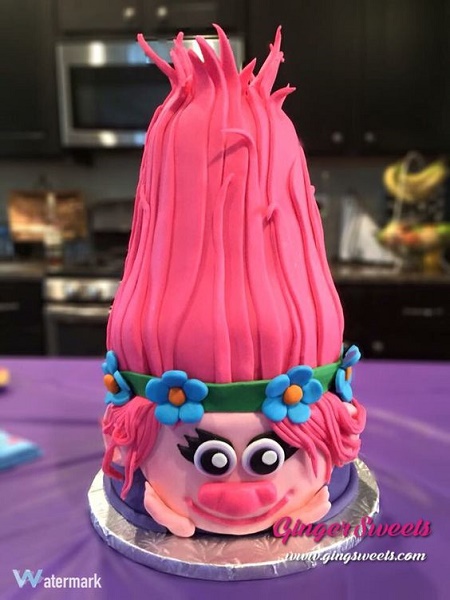 Dreamworks Trolls Cake by Cakes by Zoie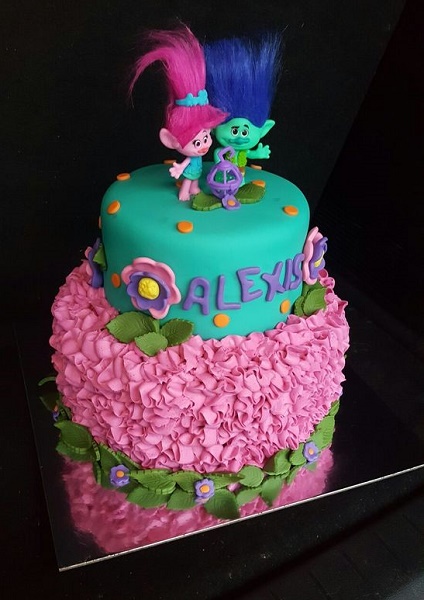 Trolls Cake with Edible Hair from Cookies Cupcakes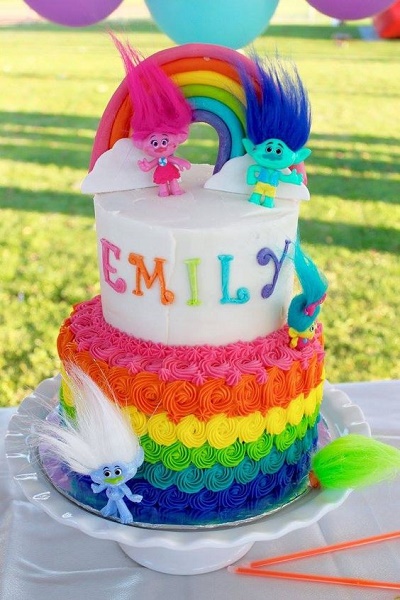 Poppy Troll by Lori Mahoney (Lori's Custom Cakes)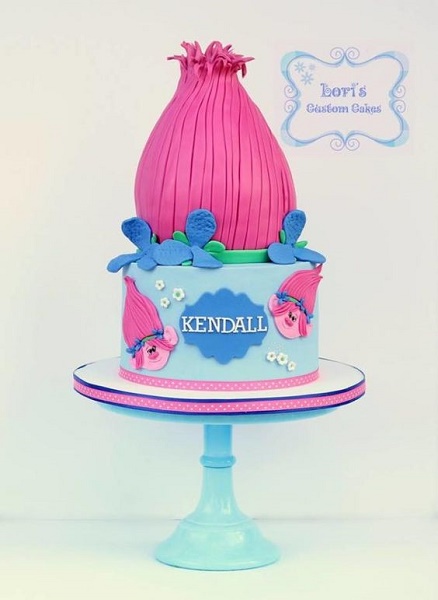 Trolls Birthday cake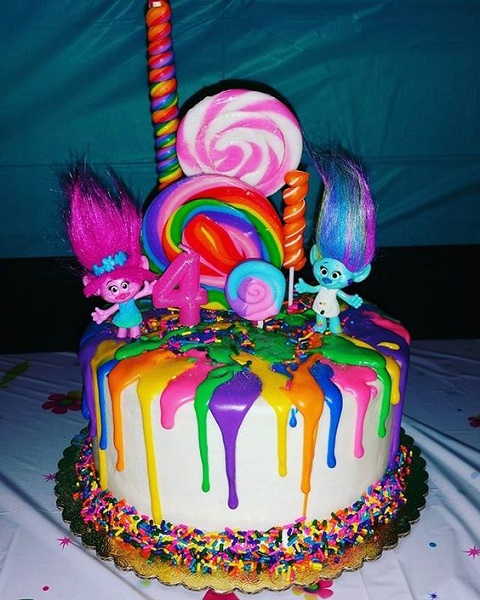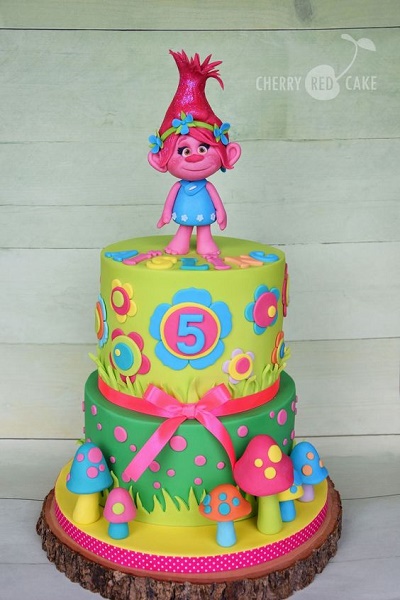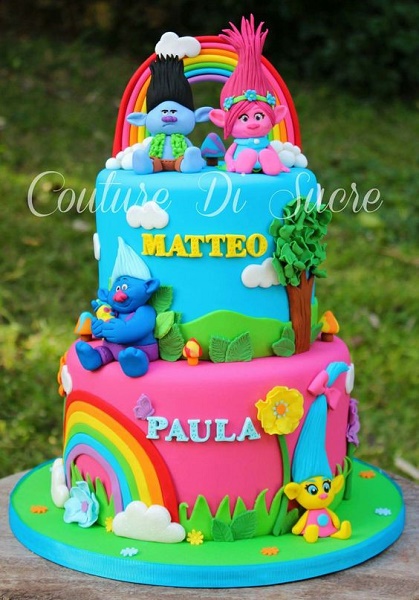 Trolls Birthday Party Giveaways, Treats and Trolls Party Favors
Always consider the giveaways for the young guest. Do you know they will be remembering this for like forever once you're able to win their heart and interest. So make sure to prepare, not the expensive ones but the tiny yet very cute stuffs for your child's friends!
Some party favor may be edible, some may not be but try some useful items like pens or maybe useful for their  craft activities.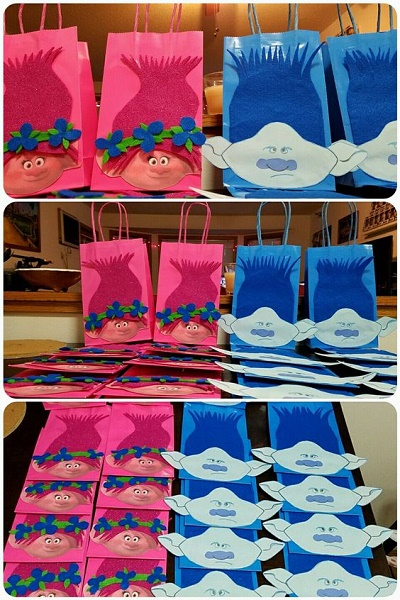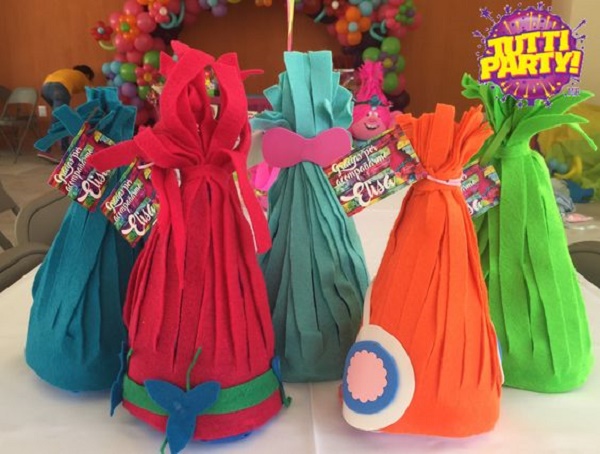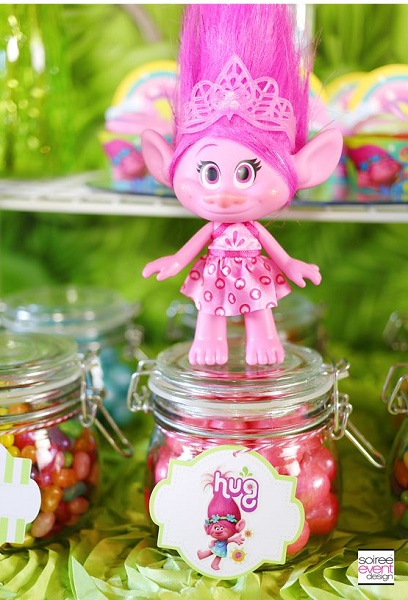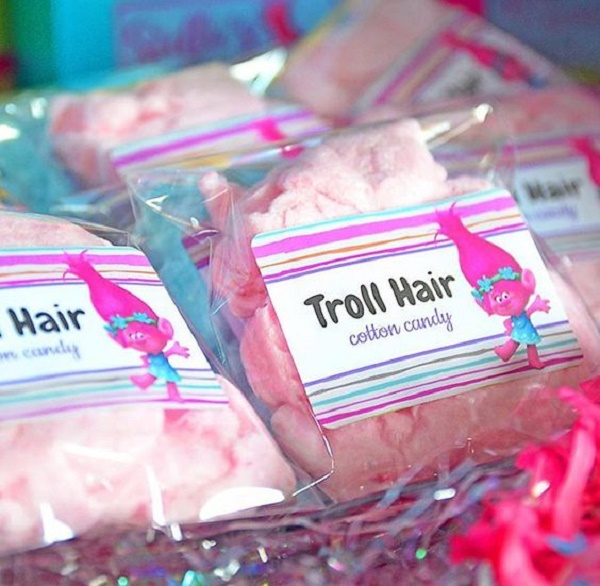 Troll birthday favors. Handmade troll pens.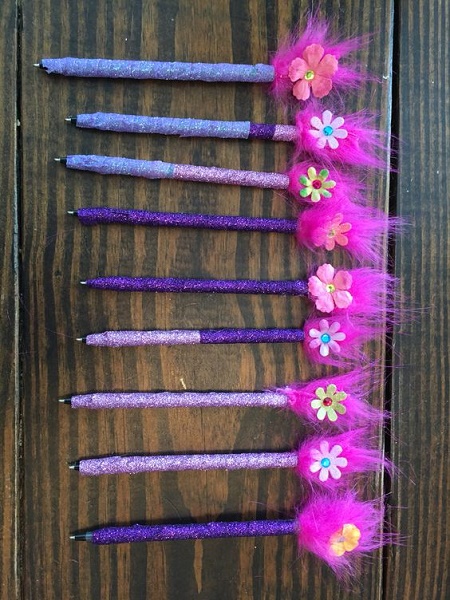 Trolls bubbles giveaways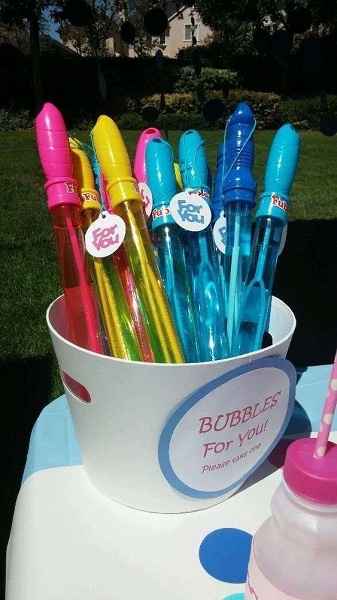 Trolls Birthday Party Games
Poppy Hair Pinata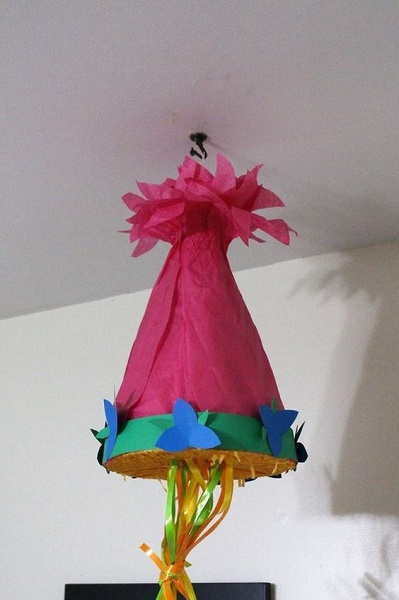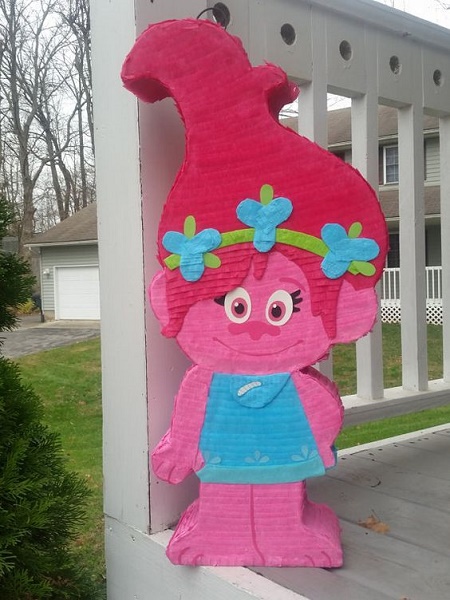 I do hope this page helped you about the basic needs for you to throw a party. It doesn't really matter if it's a high-budget event or simple, if you have more hundreds of guests of an intimate crowd. What's really important is you make the child feel special, teach her/him to appreciate life, the people who came to celebrate and many more. I always remind friends and family not to practice excessive spending just to please people. Okay? Live life to the fullest and just celebrate what is at hand. Thanks for taking time to enjoy this collection and kisses to your little one!