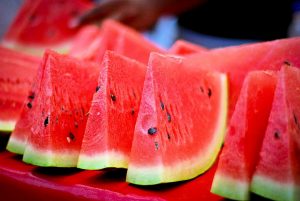 Looking for the Best Watermelon Birthday Party ideas for your Little Girl's Birthday?
Was checking on my cousin's Facebook account today and was thankful to see she and her daughter arrived at Korea safe and sound. So a, the 2 year baby girl is a half Filipino-half Korean (whose Korean features are dominant actually). Suddenly, I missed her!
They left last Wednesday ( May 17) and I could still hear her voice and giggles all over the house. I could still feel her tiny hands touching me when she's feeling sweet. Her baby scent is seems very familiar to me. She's a fun & cheerful kid. It's been so long since we had a little one to cuddle at home. Well, of course I always have my cats and dogs though. I could still remember her daily routine since first day they arrived. Though she didn't immediately liked our drinking water at home, I'm she fell in love with many things. To name few of it would be hot dog, banana, ice cream, rice, apple and – the best among the rest, the most favorite and most requested waterLEMON!
It's actually watermelon but since "lemon" is a word she remembers well, she'd call it "waterlemon" instead, consistently! Isn't she a cutie pie? Well, who can't love watermelon anyway? This watermelon fruit which seasons here in the Philippines during summer is very juicy and too delicious when chilled. Perfect to cool and beat the heat. Perfect for dessert or even for a snack. The fruit's inner color is usually red and  sometimes pink while the outer skin (shell) is a stripe of dark and lighter green. It's commonly known to have black seeds but sometimes these seeds are tiny white.
How about that? The color itself is too attractive for kids making it even ideal for a party theme. Well well well, I should have known this long before. Okay, let's consider this and I've listed the best Watermelon Birthday Party Ideas ever, online! Instead of red, i'd pick the pink and green since pink is my personal favorite. Ladies and gentlemen, brace yourself with one of the cutest birthday party theme for a baby girl. This could also be a nice shower party theme or christening theme.
Watermelon Birthday Invitations
First of all, to be able to provide a sneak peek to your child's party, invitations are the best way to attract guests and making them feel anticipating for such event. Make sure the invitation provides details like venue, time and dress code (if there is). Make it really creative and cute!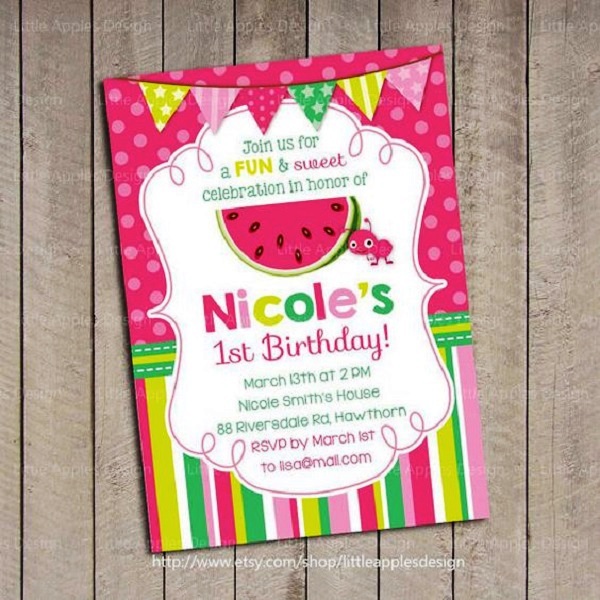 Another cute invitation perfect for this theme….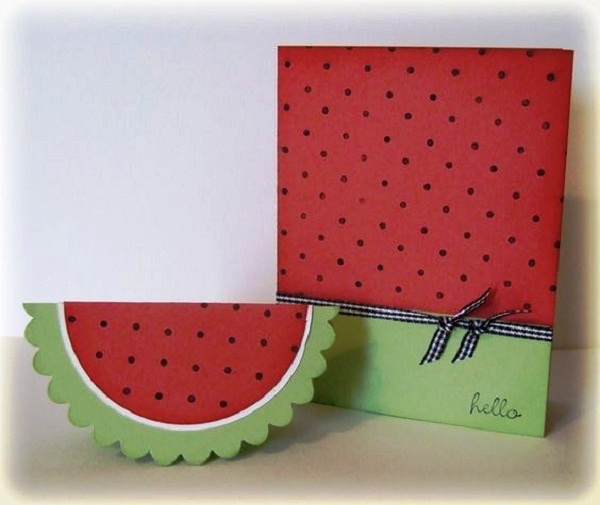 Watermelon Picnic Invitations for birthday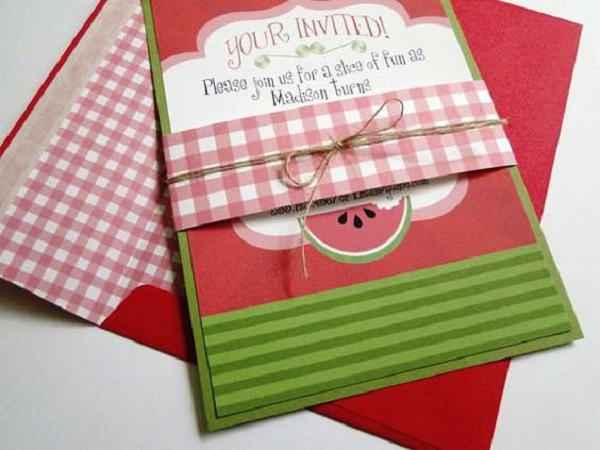 To also bring out the crafty self in you, do consider some DIY watermelon invitations..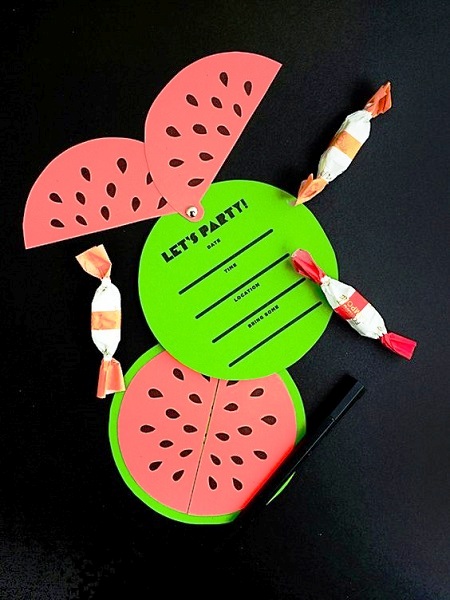 Watermelon Party Decorations
Decorate your child's watermelon party with uniqueness and style. Look at these creative ways to do so. You will be very happy with the outcome of your selfie perfect event! Maybe not all of us are good with balloon arrangement, something simple as the first photo below would be awesome already!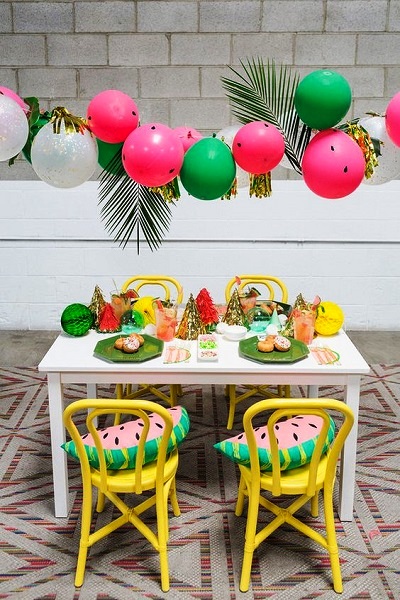 It's either a Be 'One in a Melon' theme or a Watermelon Themed Birthday Party..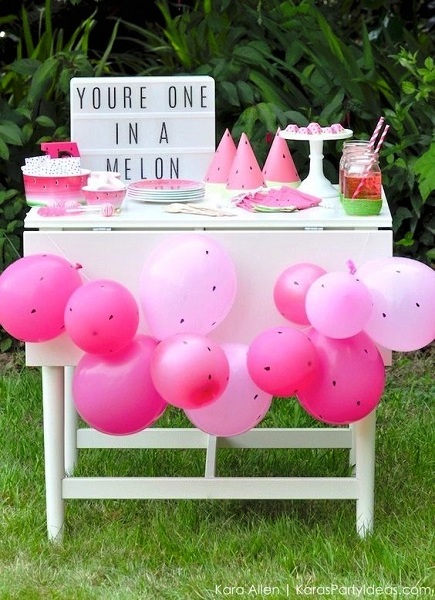 Due to seeing too much paper DIY and crafts lately, I realized paper fans are commonly used for backdrop already. This backdrop of tissue paper fans in different sizes, layered with DIY paper medallions is such a stunner!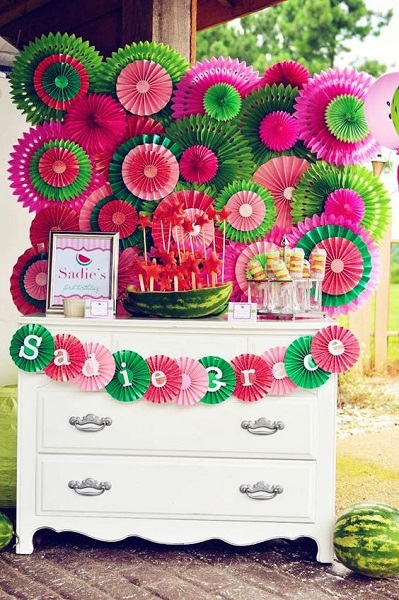 Same as the paper fans, don't miss our garlands or paper curtains too. Pretty dessert table at a watermelon party! See more party ideas at CatchMyParty.com!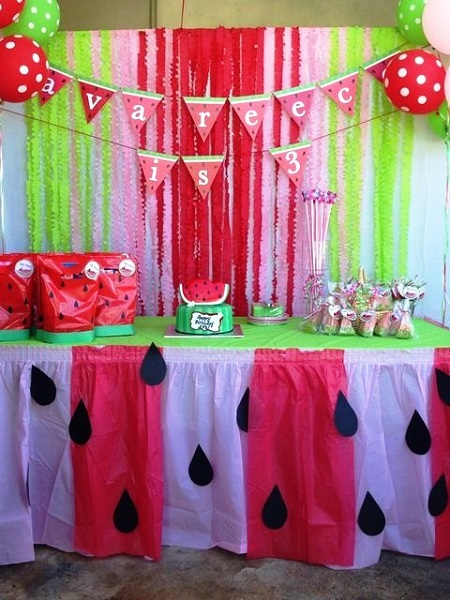 I soooo love the combination of this apple green and pink for this theme.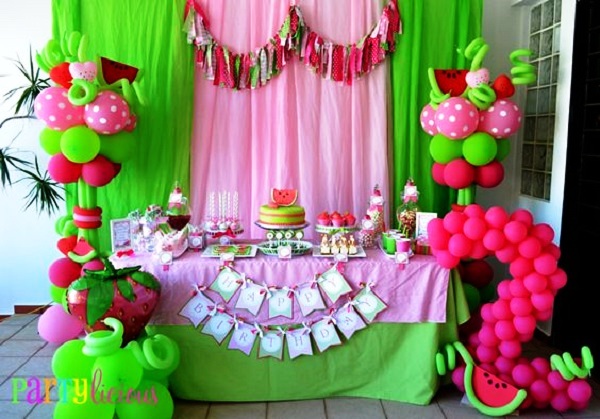 Indeed the perfect summer theme birthday party! Indeed balloons are probably the perfect props for watermelon party.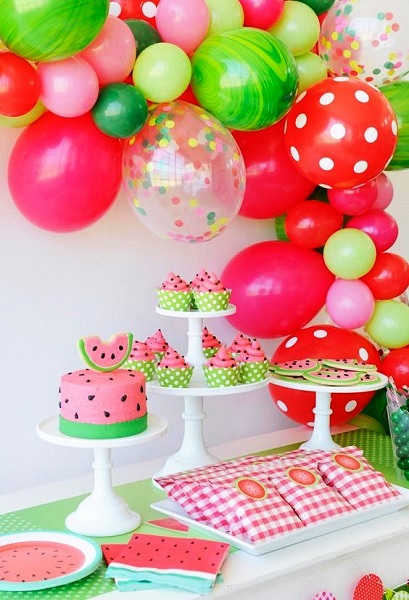 Therefore you can try DIY Watermelon balloons too! They are less expensive but most probably equally as the ready-made watermelon balloons.
Rather than painting your child's chair pink and green, hanging some party banners will be enough.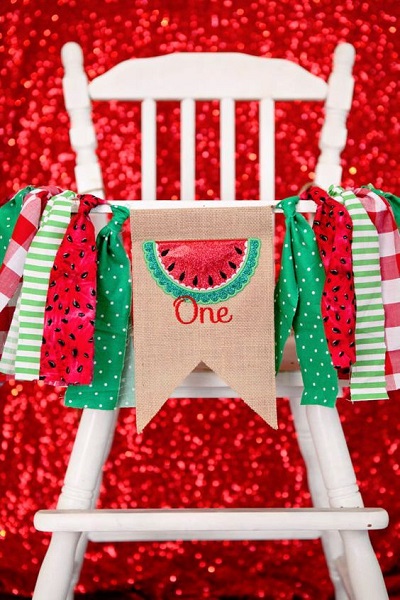 Seems like these creative watermelon banners by AWhimsyPartyShop are the cutest I've seen so far.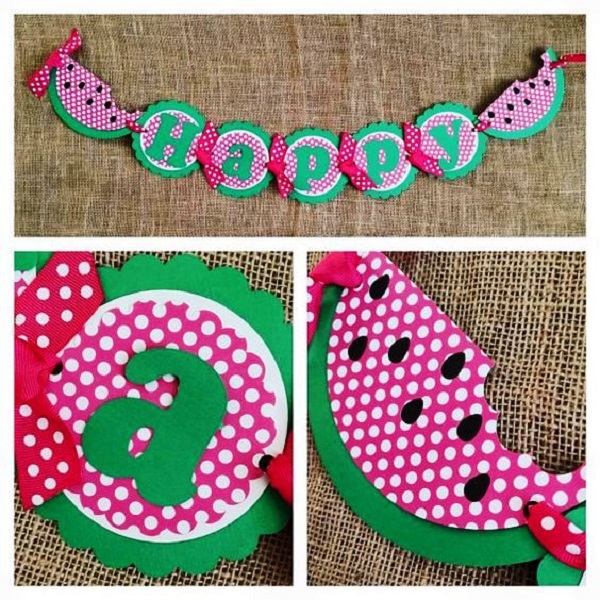 A "Farmers Market" or watermelon inspired party is a fresh theme for a summer first birthday party. Not only can it act as a super cute decoration, but it's also a refreshing snack. Almost the same with the above banner.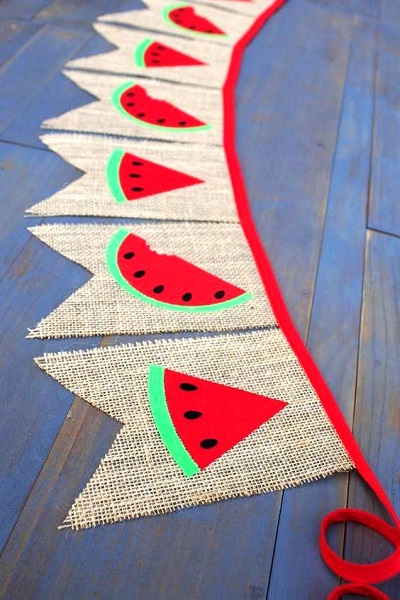 Maybe consider putting a watermelon wreath on your door, in case you're having the party at home. Here's to welcome the guests! A cute watermelon wreath.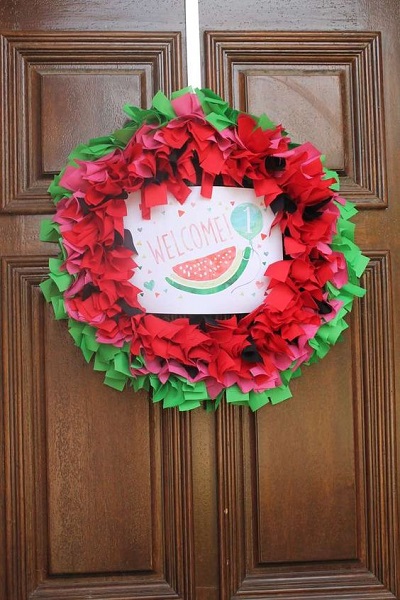 Cute idea for the party entrance , i know right! Don't forget to spell out your child's name in it.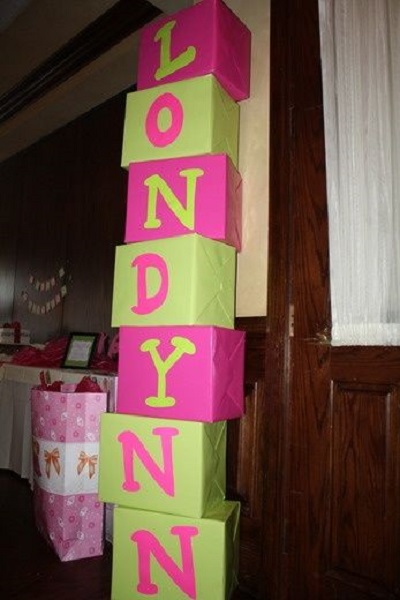 Letter's having the Watermelon theme because it's so refreshing!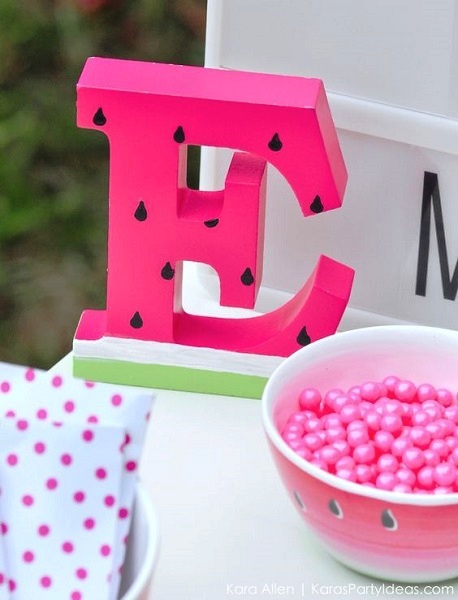 Another DIY Watermelon decoration that's really easy to do, a Flower Centerpiece by @Cyd Converse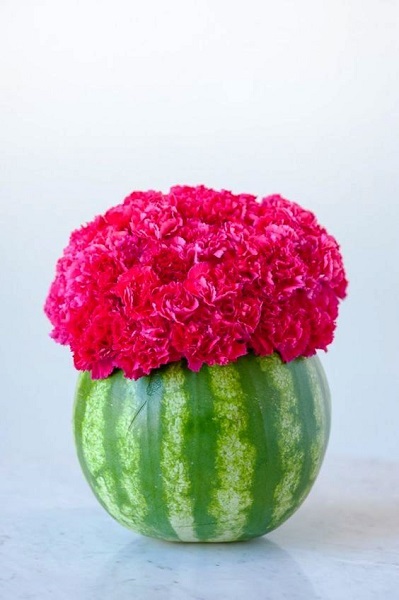 Fans for a summer or outdoor party made out of paper plates while it's too warm outside.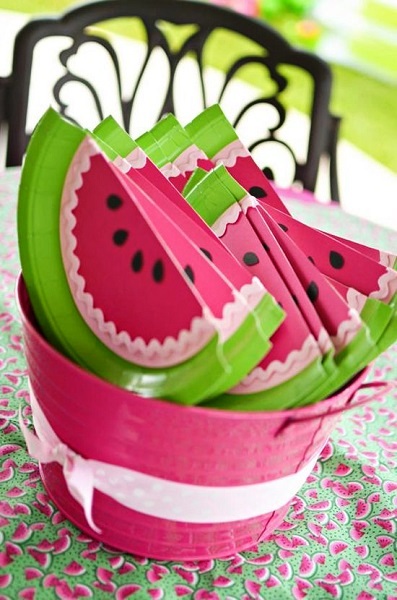 This Watermelon Party is Juicy & Delicious and most of all unique!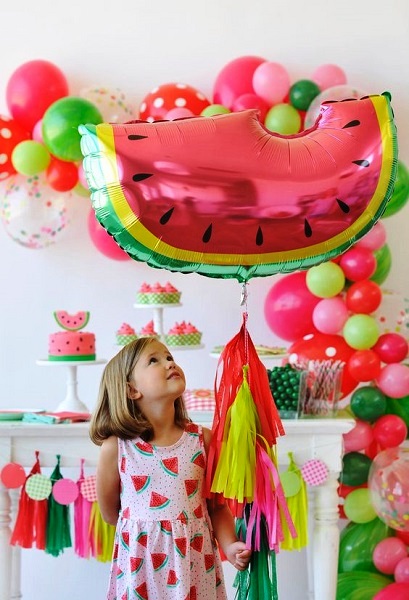 For your child's photo ideas, make sure to have lots of clicks. Make sure you are saving this special event so make sure props and backgrounds are set up beautifully.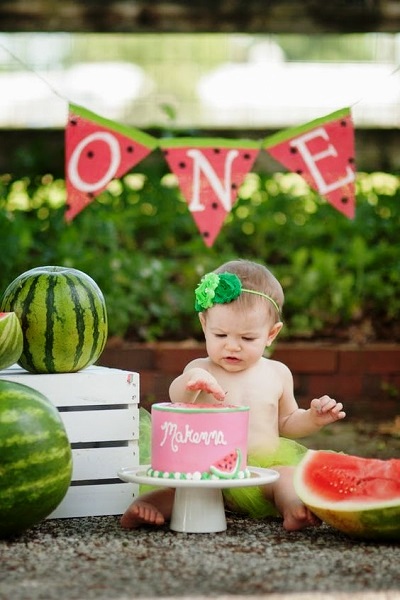 A perfect watermelon pictorial idea for your little one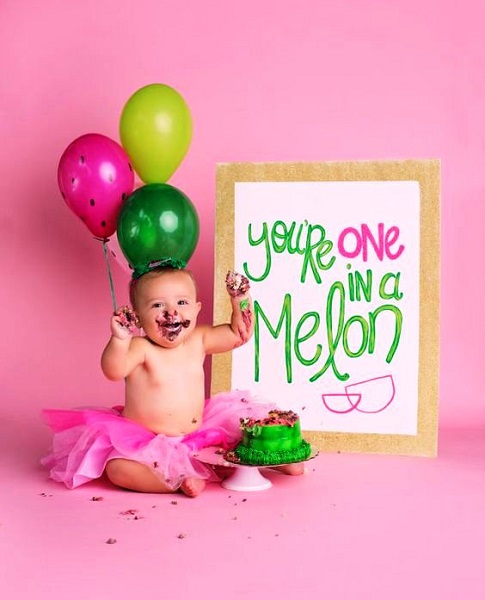 One detail the family and friends would look into during the party is the birthday party outfit of the celebrant. Therefore, make sure the celebrant is a head-turner, a stunner, an eye-catcher ready to melt the hearts of everyone in the event!
This mini watermelon stand is soooo cute to use as a prop! Could DIY! Love it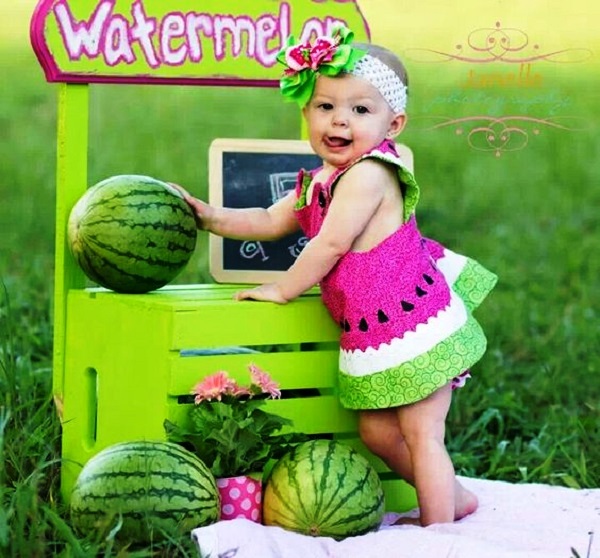 When watermelon tutus become popular for baby girl's first birthday! Same as any other party theme, tutu's are my favorite for baby girls.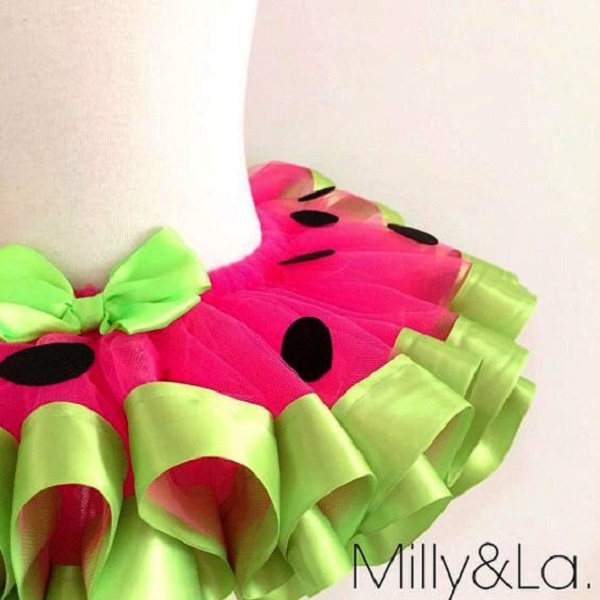 As a result, I saved another tutu skirt for you to check-out..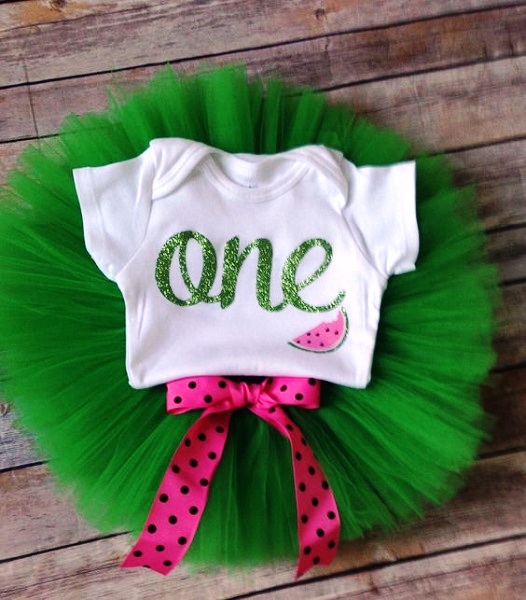 A simple watermelon dress with bloomers for a simple celebration. Seems like not every family likes big gathering, so this would be just right.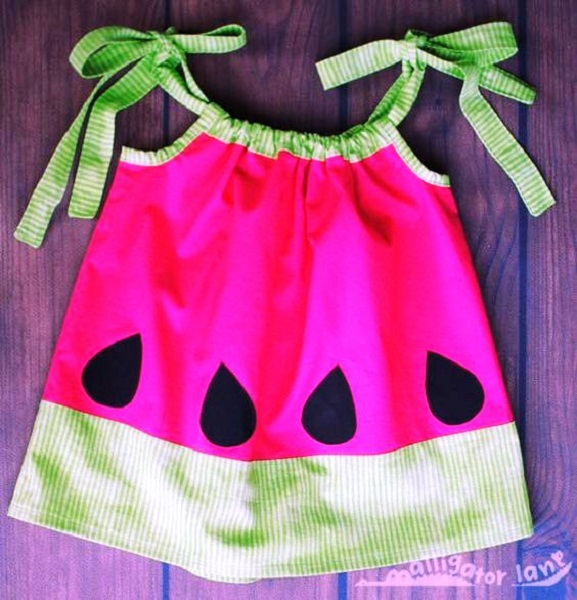 Because tutu's are awesome and trendy, therefore I got another one..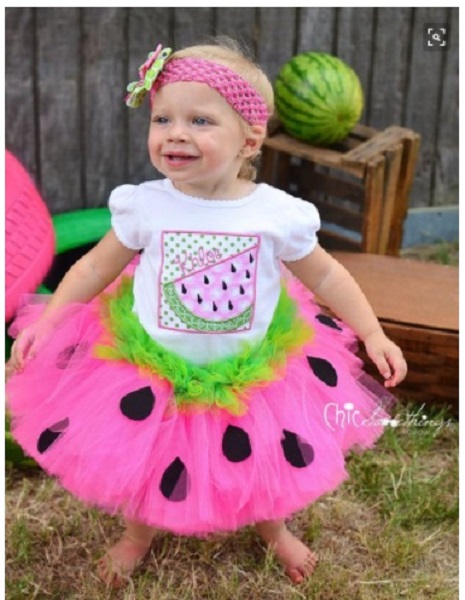 Probably the little guests would be so jealous that the birthday celebrant would look so good in her outfit. Let's the other kids join in by preparing DIY Watermelon Party Hat! Almost as awesome as tutu!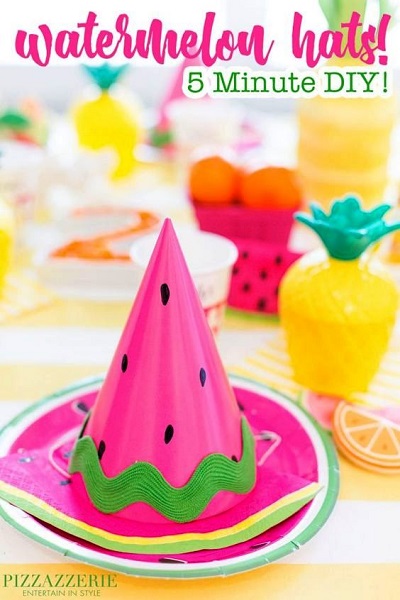 An especially relevant detail in a party is of course, the cake! Make the first birthday cake memorable. Here are really cute watermelon birthday cake designs that you would wish you'd never slice and eat. They're to pretty for that!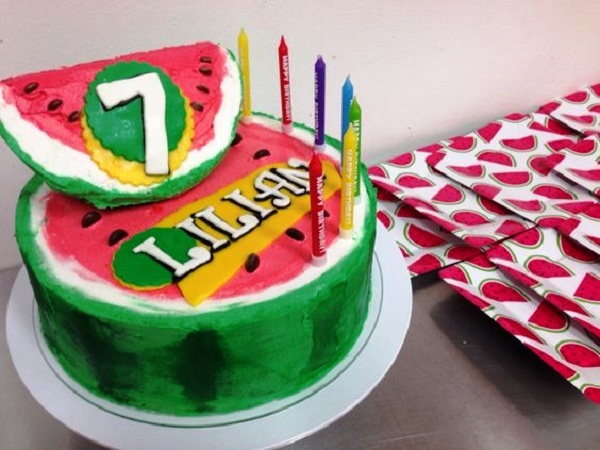 Maybe this design would be right for me, a picnic watermelon cake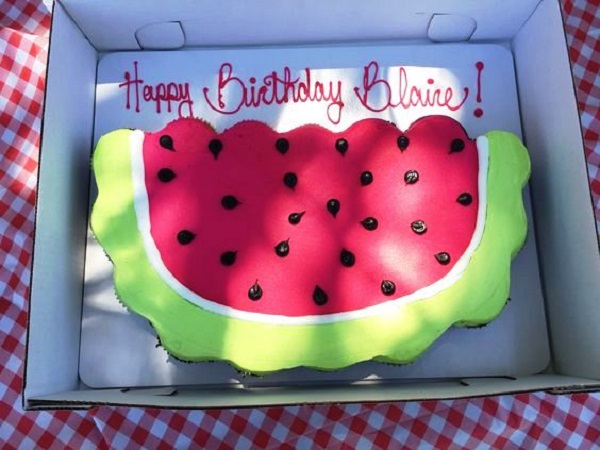 Seems like i can't get enough of this watermelon cake!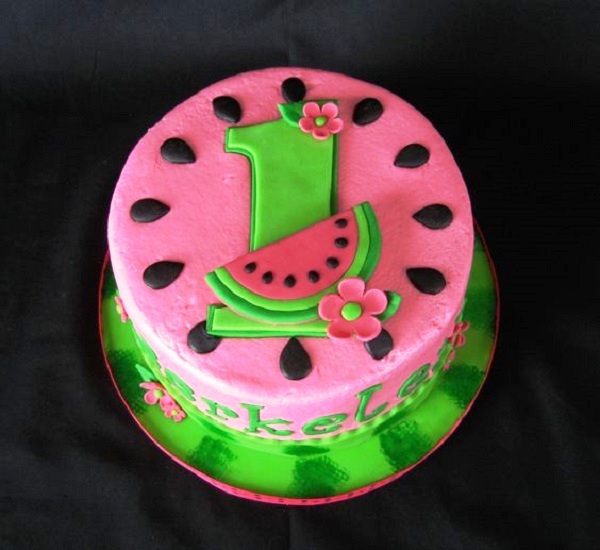 Since I am craving for me, here's a two-layer watermelon themed cake.
Therefore saving more!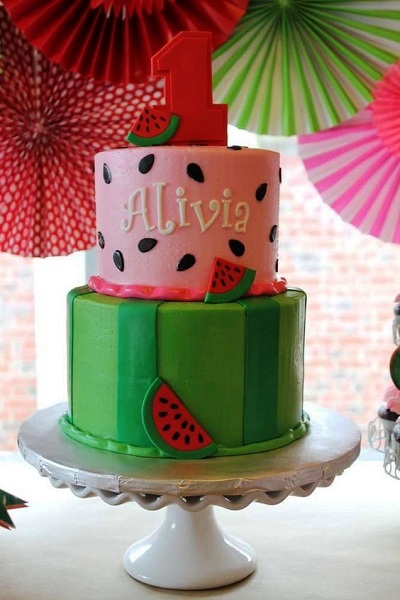 Probably my most favorite design for this theme.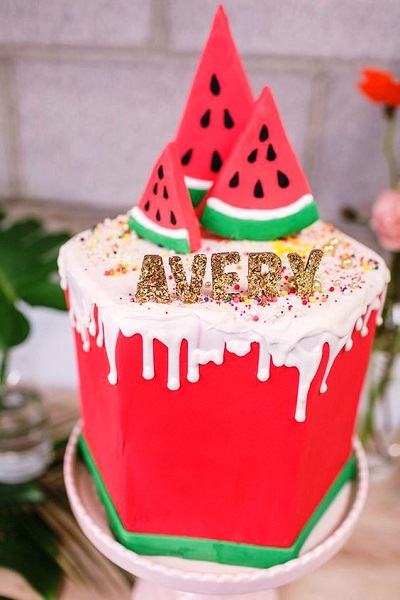 In addition to cake being my favorite, watermelon cupcakes should be present too!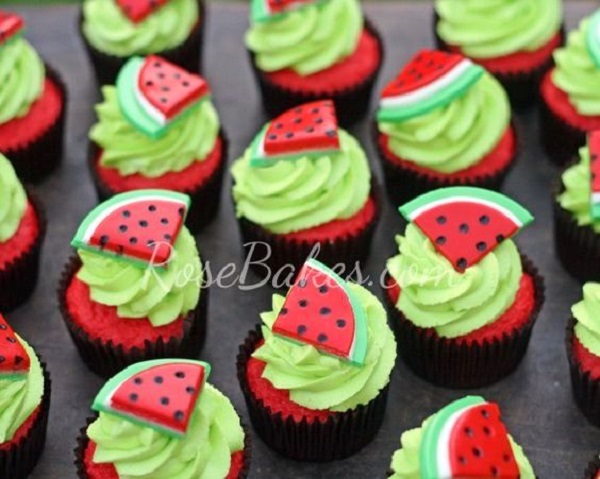 So here we go, few of watermelon associated food ideas. Some candies, pastries, desserts and more. They all look delicious, trust me!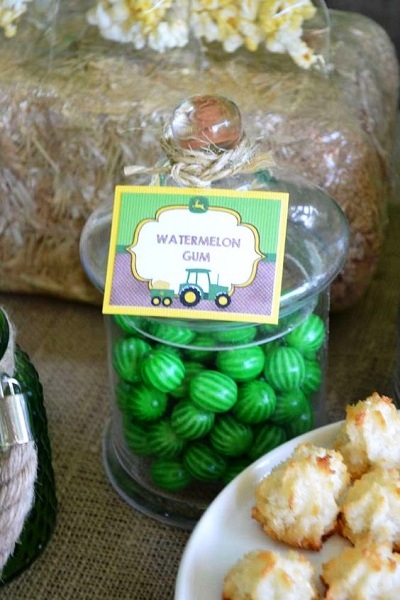 Yummy looking watermelon cookies and maybe i would not want to eat them for being so adorable.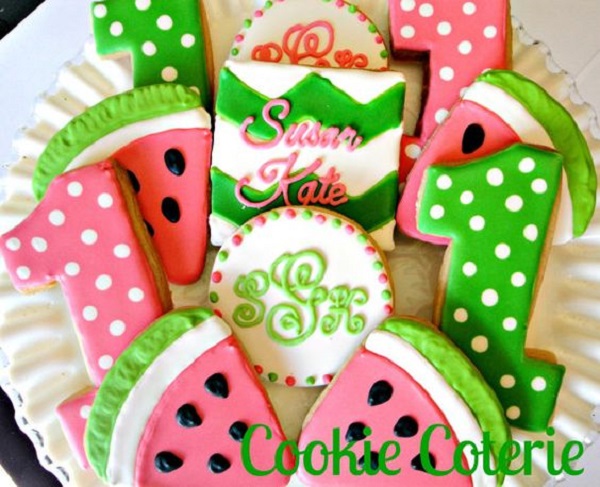 Real watermelon fruits sliced into different shapes! Either hearts or stars!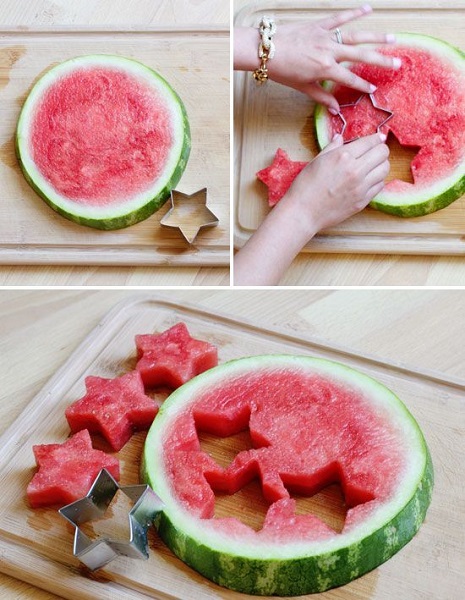 Rice krispies according to the watermelon theme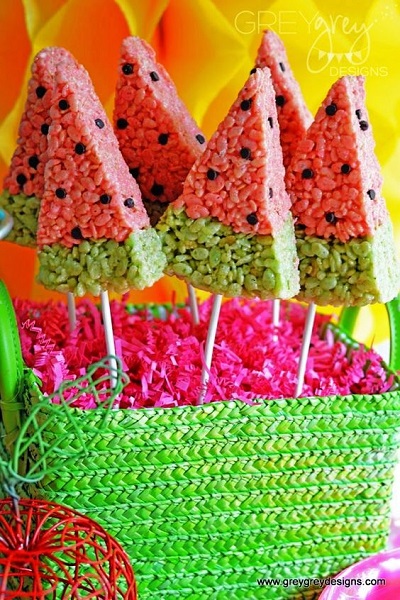 Super-cute & simple cake balls that look just like watermelon! These watermelon cake balls will be the hit of your next summer party!
Pink and green candiessssss!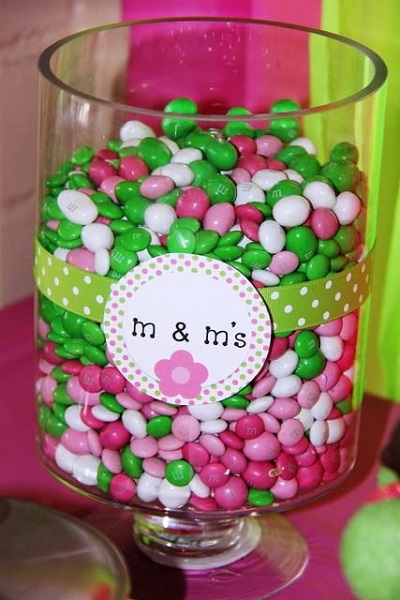 For a warm summer, Watermelon Lollies!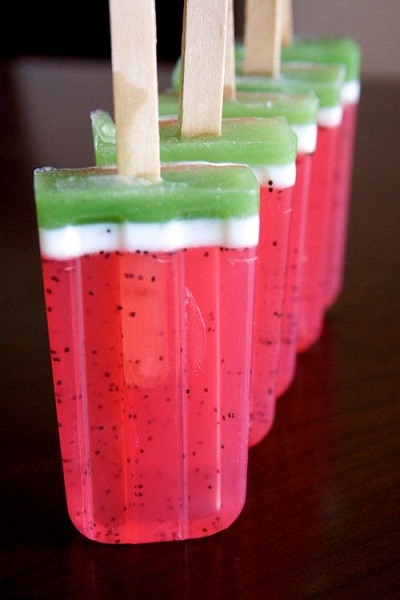 Such cute way to serve ice cream right? Some Watermelon cones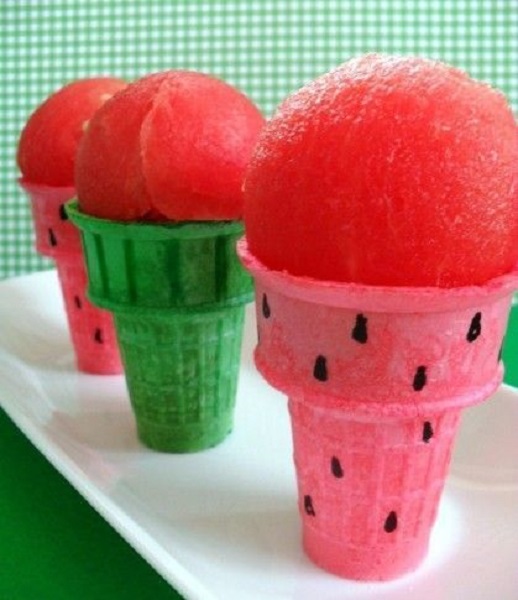 Cute idea! Watermelon ice cream cone wrappers! Watermelon themed birthday party via Kara's Party Ideas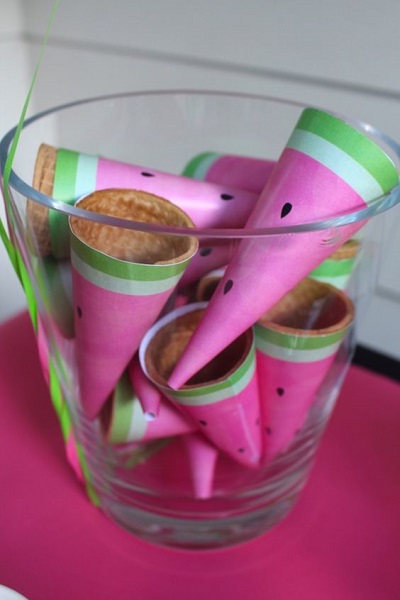 It's watermelon season! Celebrate with these awesome plates & cups in the perfect pattern. Pick them up right here.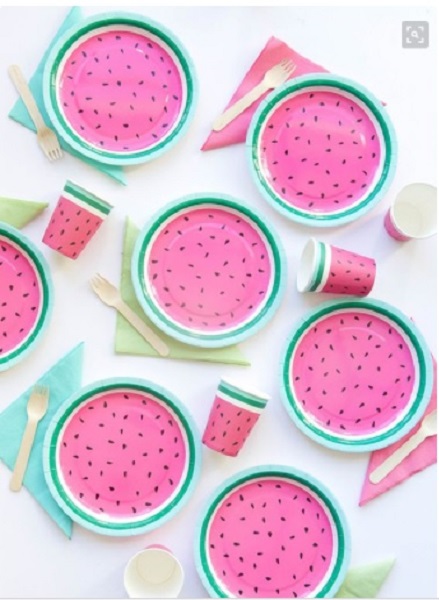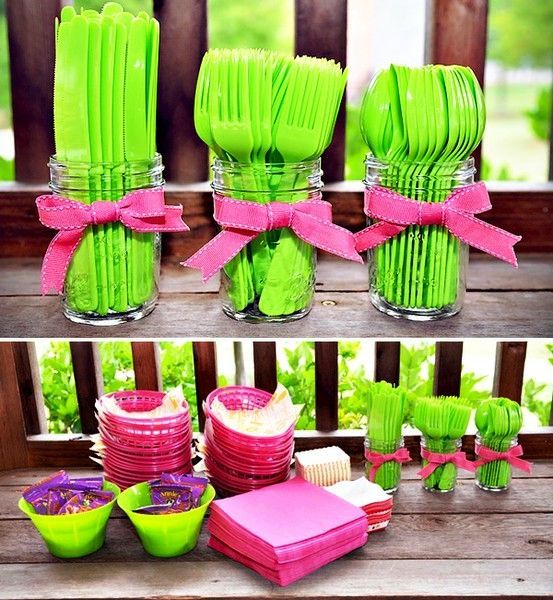 Masor jars turned into a watermelon party  decor by ReclaimedCulture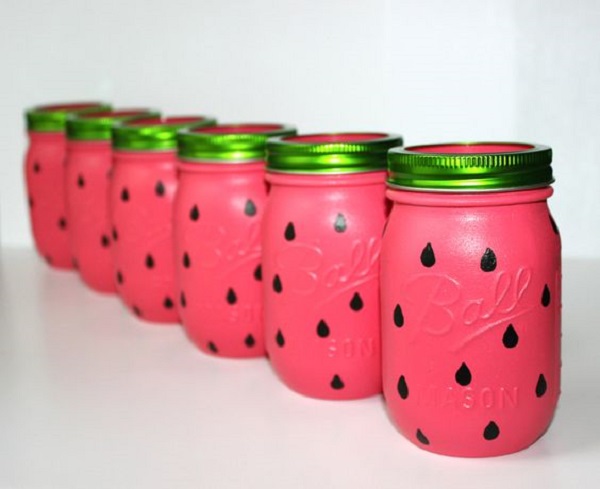 More of these cute ideas for a Watermelon themed DIY birthday party drinking glasses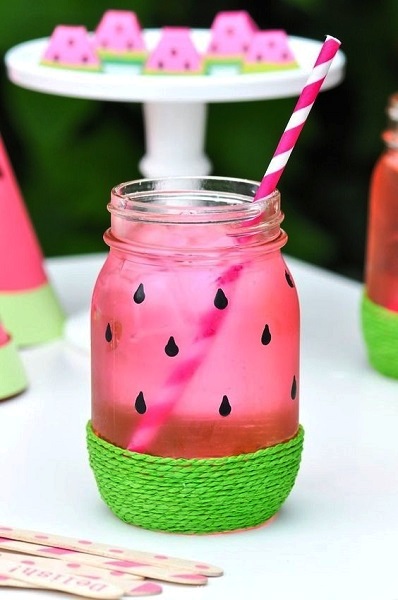 A birthday party isn't a party without games and fun time. So okay, here are some games that are surprisingly patterned with watermelons too.
How to make a DIY pinata? Check out the source..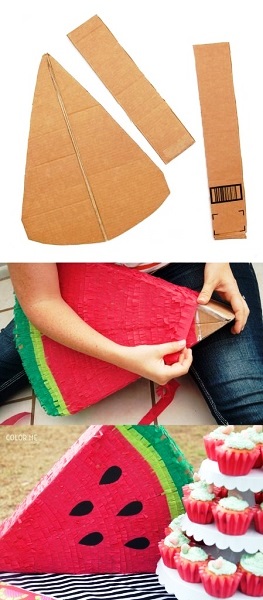 Modified bowling, see this watermelon bowling- a super fun game for summer!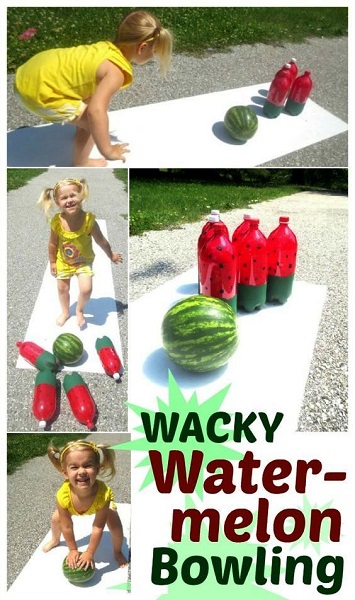 Summer Watermelon Party game ideas!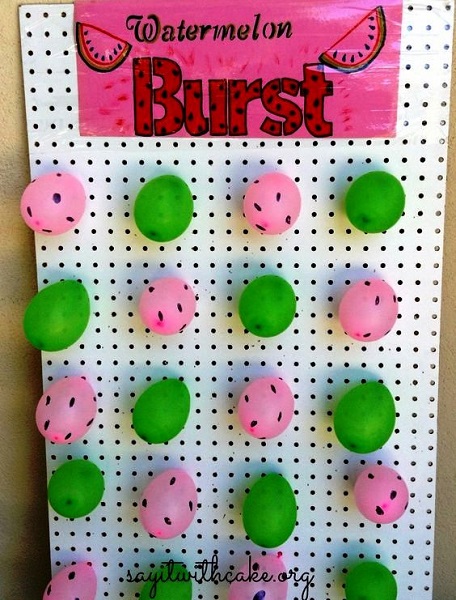 Finally, the part of the that everyone get's excited about a lot! Who doesn't love freebies and giveaways? Don't forget to prepare goodie bags at a watermelon party! Not only that the little ones would be cheering but even adults will be so happy to see what the host has prepare for the kids.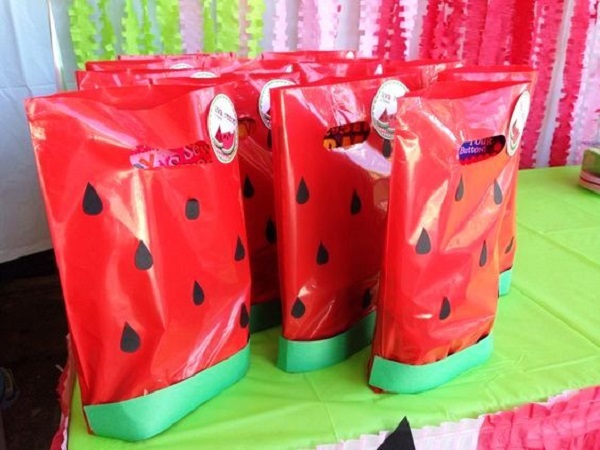 This is quite an impressive party favor craft for this theme.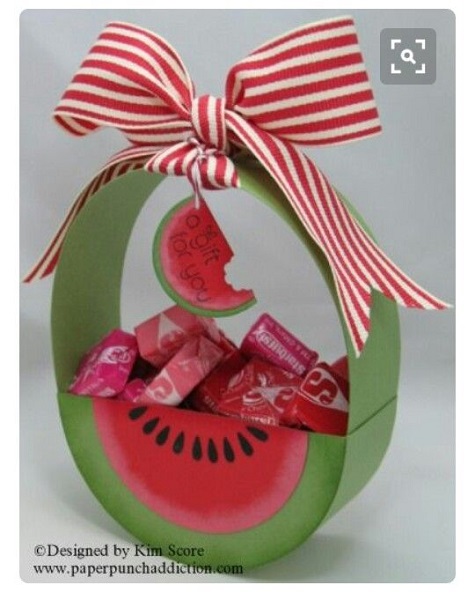 Watermelon Birthday Party Candy Bags Favor by LittlebeaneBoutique, $19.00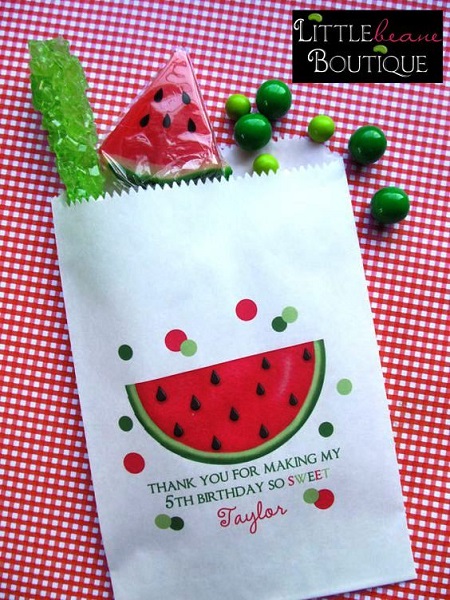 For a cheaper and easier way to pack some treats, try this one.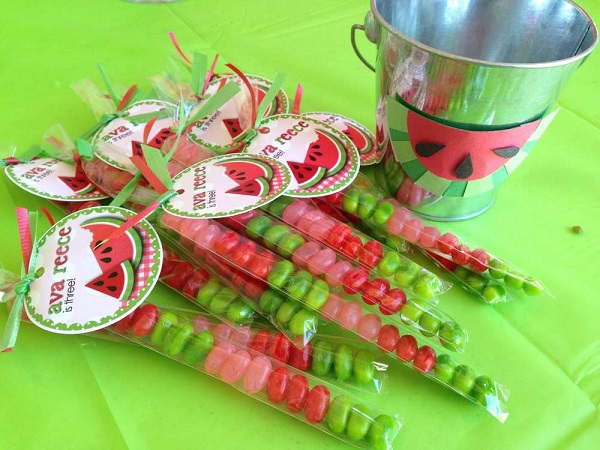 Look at this Watermelon themed DIY birthday party favor bag by Kara's Party Ideas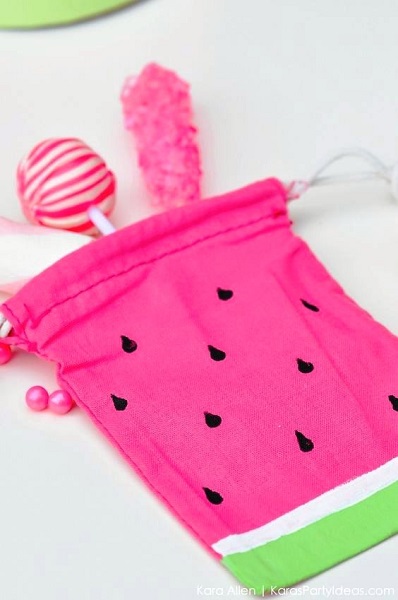 A Watermelon Birthday Party is not common unlike princesses or superhero characters. I really think this one would amaze your family & friends, most especially the birthday girl. If you know someone who might need party ideas whether for boys and girls, please do share our page on Facebook, Twitter, Instagram, Pinterest or email. We would love to be a useful source. So okay, here it goes! The 55 Best Watermelon party ideas.