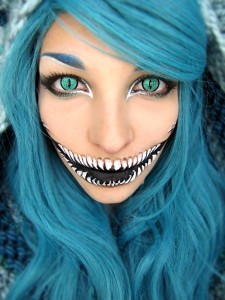 Spider Web Eyes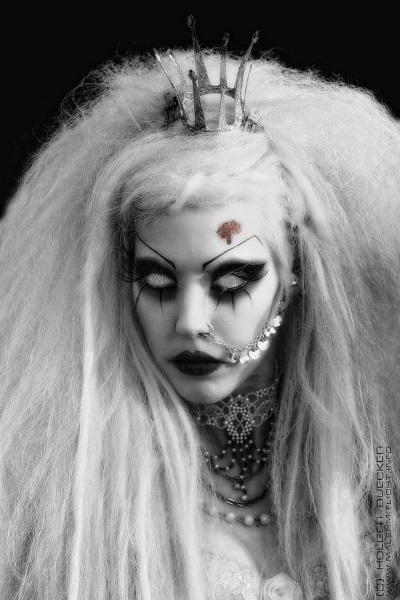 Chucky Make up idea
What's good about this, it's both ideal for girls and boys.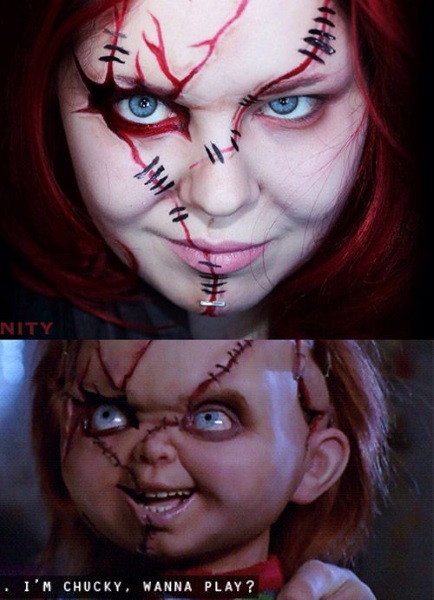 Scary Pale Halloween make up for women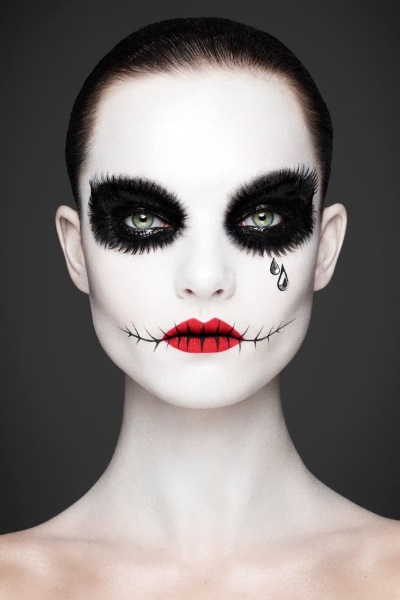 Every girl have heard and watched this story since they were young. So on a Halloween party, isn't it the right time for you to portray the role now that you have become a fine lady. Well, make sure your 7 dwarfs are also invited if you plan to bring them with you.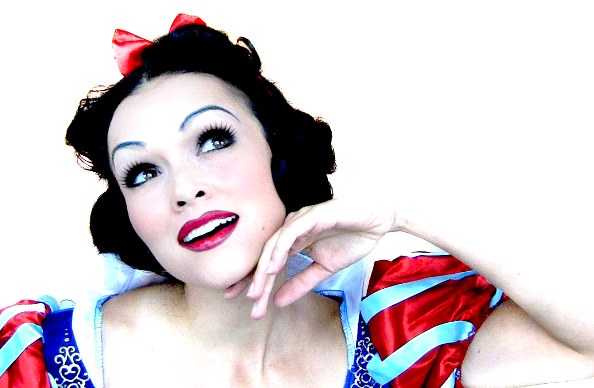 Ursula Halloween Makeup
The great villain of the Disney movie Little Mermaid is quite popular for women these days. Ursula was conceited sea witch, a half woman and half octopus who thinks she's pretty and sexy when everyone knows she's oversize! LOL. The first photo was an attempt to portray Ursula along with her white short hair, while the second photo is the modern Ursula look which was very sexy, seductive and had the hair down and was commonly used on Cosplays. She's a purple creature with blue eye shadows and that shell necklace was a significant trademark too.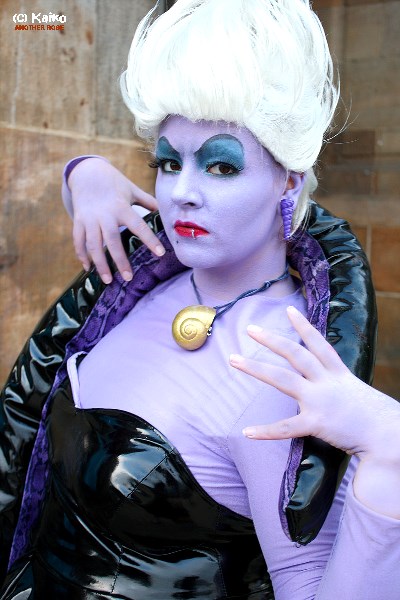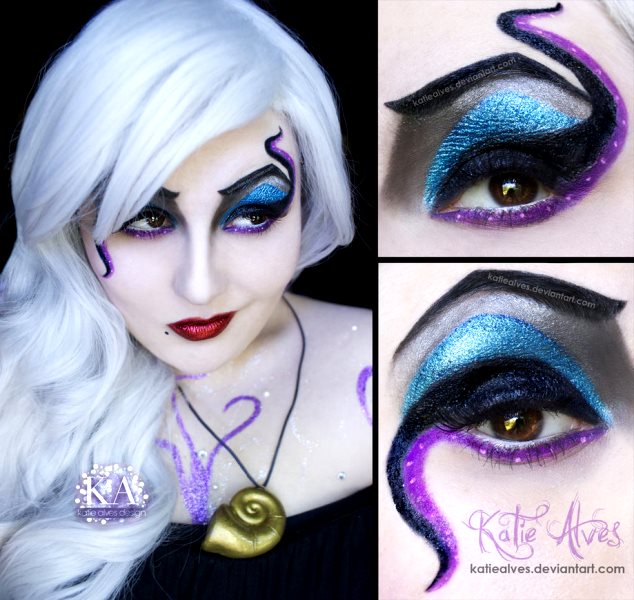 Betty Boop Makeup
Still her beauty never fails to attract people. Her long eyelashes, huge eyes, curly but precise hairstyle and super red pouting lips! She's still a vavaboom these days and you might wanna be Betty Boop for a night!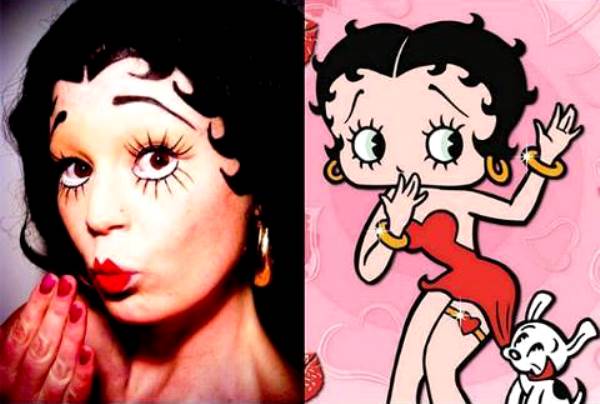 Sexy Hello Kitty Makeup
From one sexy to another! So here's a hot Hello Kitty makeup that you might wanna try.
Red Queen from the movie Alice's Adventures in Wonderland 2nd book entitled Through the Looking Glass
Okay we may consider her as a villain because she's on the side opposing Alice. She is sometimes confused with the character Queen of Hearts from the first book. That crown with red heart, the red hair and the heart shaped lips are very significant in this character.
Miss Argentina from the movie Beetlejuice
With that red hair and skin of Kryolan Aqua color in teal, then airbrushed over the top with teal Graftobian Airbrush Makeup., you can catch everyone's attention in the party!
Barbie and Fairy Barbie Princess
Every little girl's dream doll, Barbie while the second is the Fairy Barbie Princess from the movie Barbie: A Fairy Secret. In short, you have two options if you wanna portray this character on a party you're attending. The human barbie has that precise bangs, long eyelashes, pink eye shadows, pink lips and adding up to her hippy style are hey sunglasses. While the Fairy Barbie has wings, with a combination of intense pink and purple eye shadows.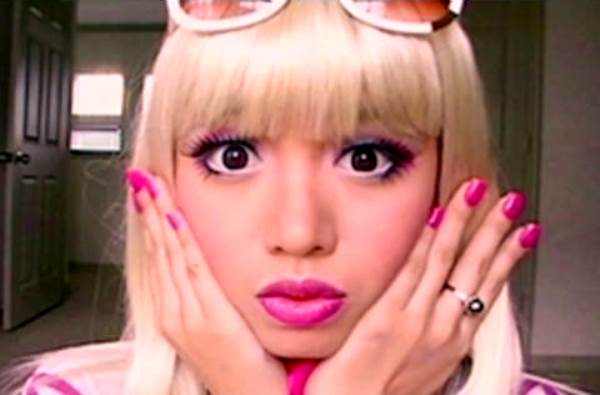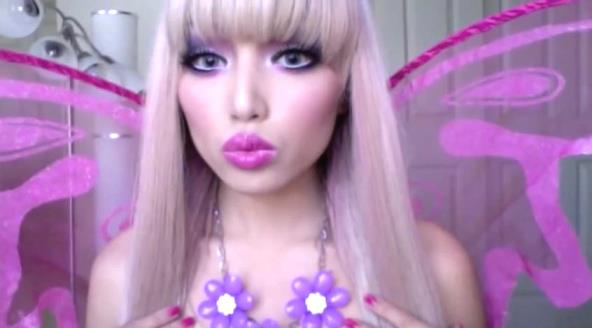 From the animated fantasy film that was distributed by y Warner Bros. Pictures. The story of a dead woman claiming to be Victor's wife just because he practiced his wedding vows in the forest where Emily heard him and rose from the grave. The story itself is spooky so just imaging getting in the Halloween party and claiming you are some guy's wife there. Total riot! lol.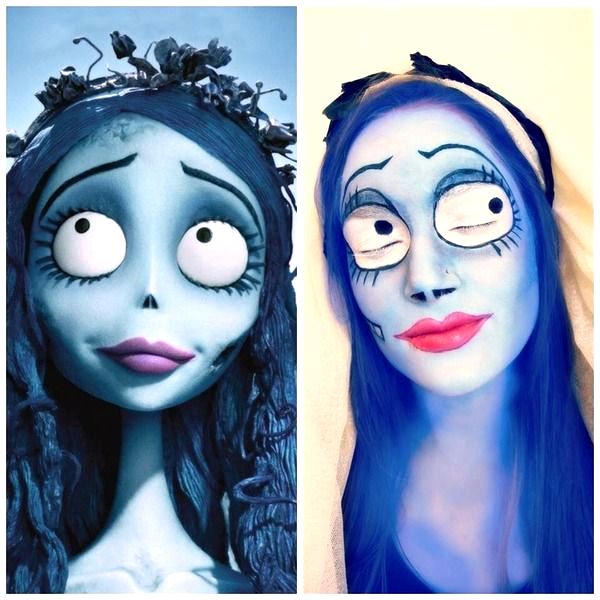 On some Cosplays, to make Emily more appealing to the crowd (what I really mean is more disgusting) she shows off her rotted arm.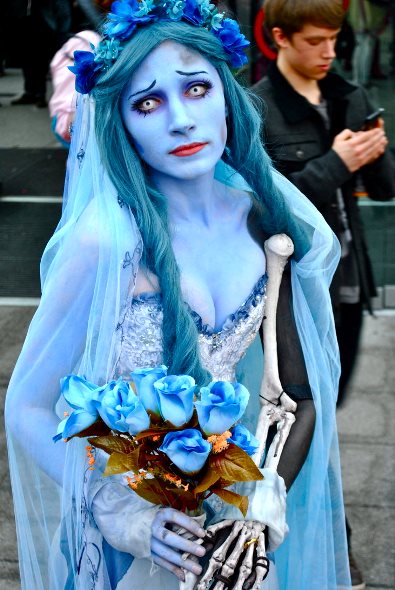 Minion Makeup from the movie Despicable Me
Oh my this is such a cutieeeeeeeeee! Who doesn't know about the cute little yellow creatures called minions who are very much devoted to serve their master? That made them really famous not just in the movie but also sold as toys, garment designs and to everything! I'm surprised to see that it can be a good option for Halloween makeup too. Don't forget to learn that Bababa-bababanana song okay!?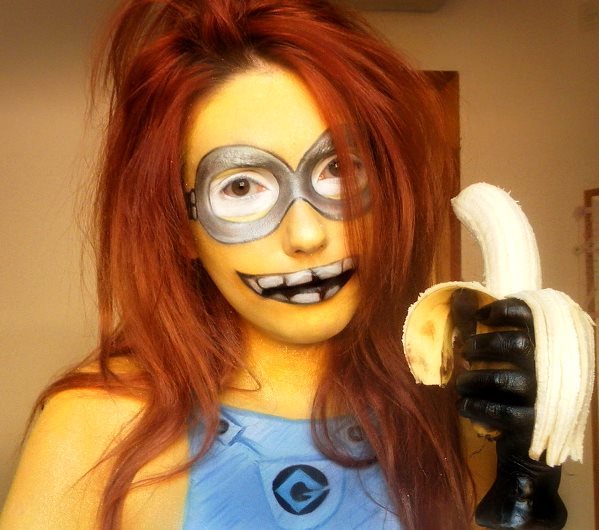 Lizard Lady Halloween Makeup
This is such a scary halloween makeup. The attempt of lizard skin along with that lizard eye was pretty cool! Looks really fierce. Geee how could a pretty woman be so dangerous looking as this?:D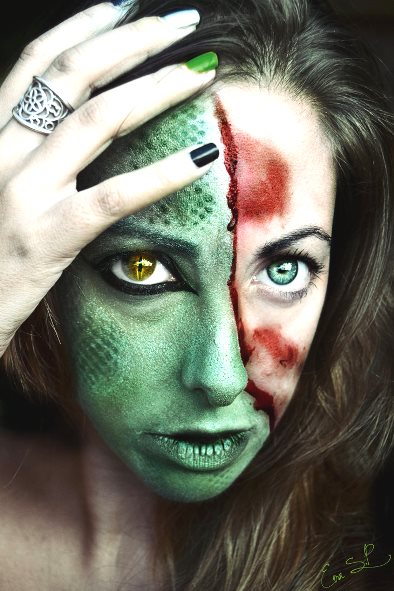 Bloody Mary Halloween Makeup
She is said to be the lady who shows up in the mirror when her name is called several times. She is a spirit or ghost according to the legend. But according to the makeup artist's description, this Bloody Mary refers to Mary I of England who had executed lots of Protestants by burning them. That's the very reason why the eye shadows below are "flame" color and given the emphasis on the bleeding eyes too.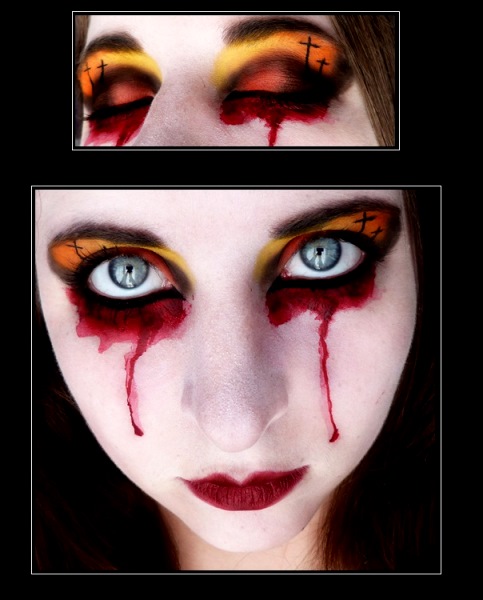 Spider Queen Look for Halloween
A queen who isn't afraid of crawling spiders in her face! With the spiderweb makeup along with the dark eye shadows, she truly looked majesty! Would you dare to be one?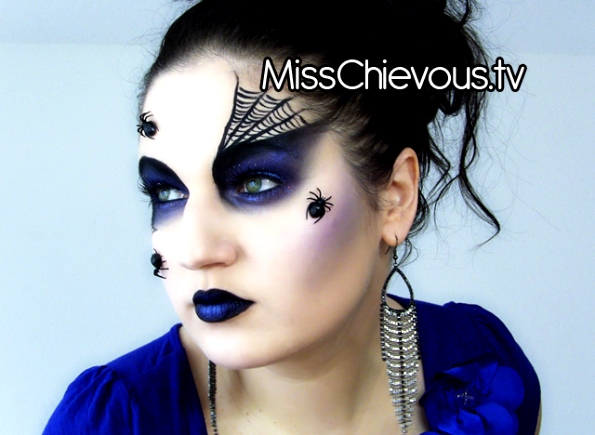 Neytiri Halloween Makeup
Be a princess of Omaticaya clan on a Halloween party you're attending. I find her a very sexy yet strong character.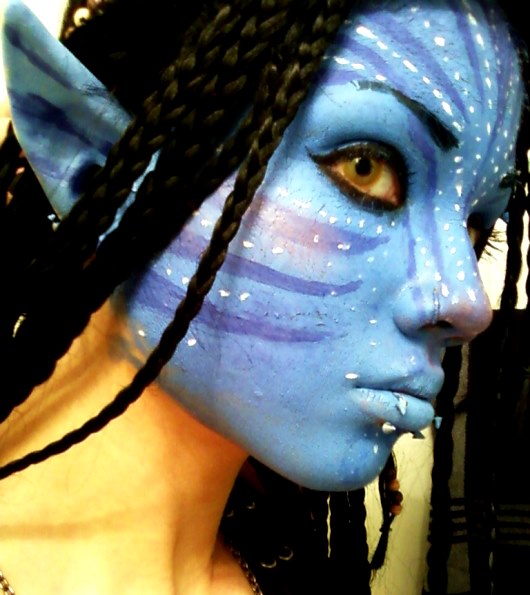 Unzipped Face Makeup for Women
The zipper can actually be placed everywhere in the face, the way I see it on other photos. I just find this one cute so I decided to put it here.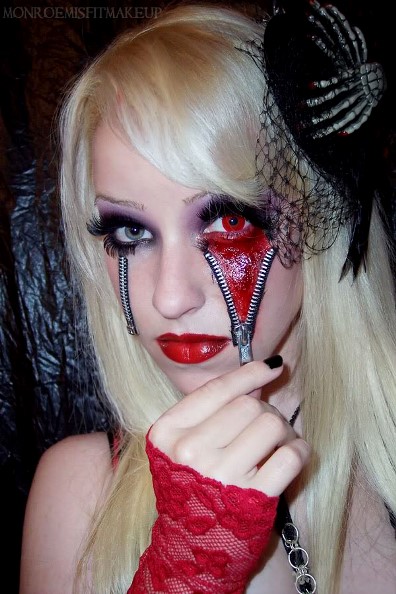 Skeleton Makeup and Body Painting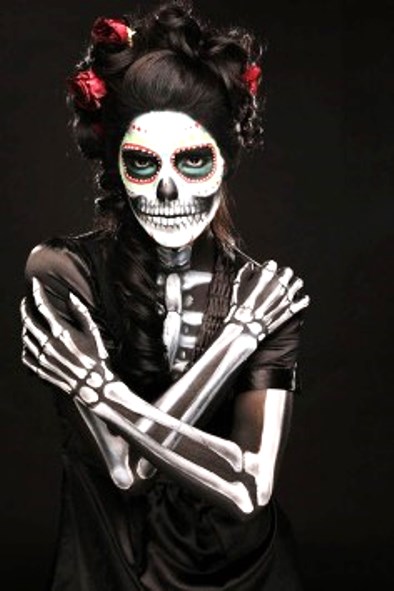 Poison Ivy Makeup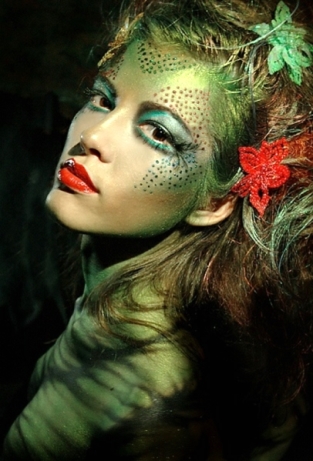 Monster High Dolls Halloween Makeup
These monsters yet very pretty dolls are inspired by monster movies, some Sci-fi and horror fictions too. This American doll franchise became popular not only to little girls but even to teens because they are very modern and stylish. Famous characters are:
Frankie Stein
Clawdeen Wolf
Draculaura
Cleo de Nile
Deuce Gorgon
Lagoona Blue
Ghoulia Yelps
If you are not interested with the movie or tv characters, okay then here's some few Scary Halloween Makeup Ideas for you to consider.
Creative Halloween make-up with red Elements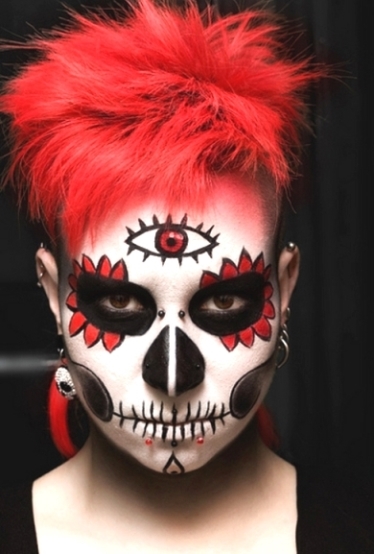 Sugar Skull Makeup Tutorial by empressmakeup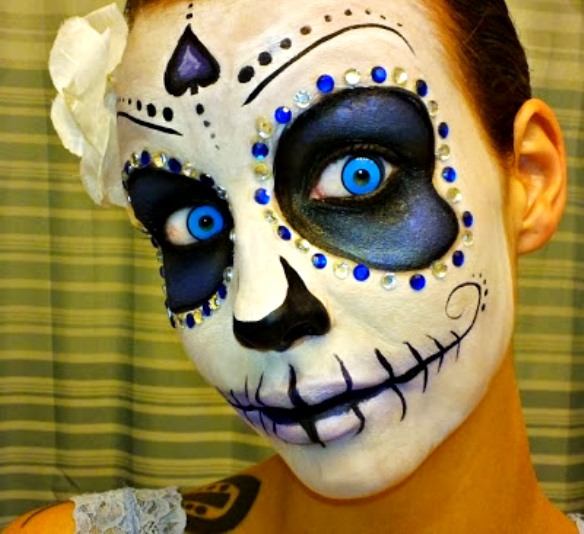 ACID SPILL ZOMBIE, again from empressmakeup
The Girl with Many Eyes Makeup Idea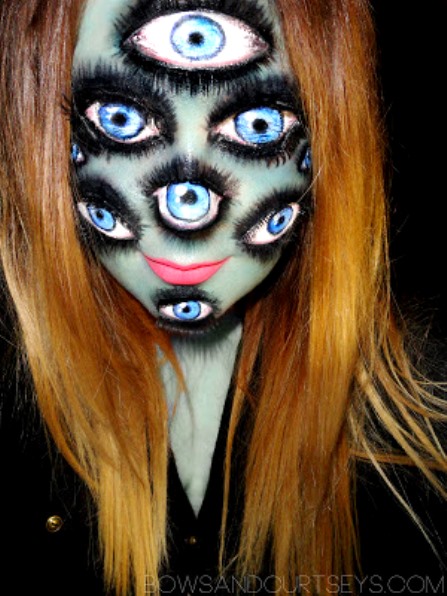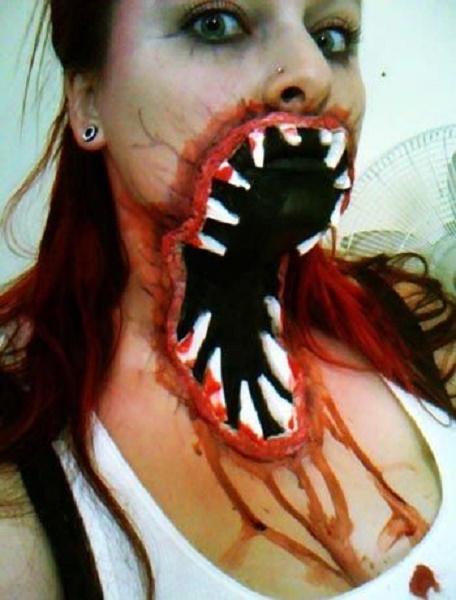 Halloween Makeup Ideas for Men
Please don't get jealous that there's only few Halloween makeup for men. What to do? I guess women are more fashionable, artistic and devoted enough in spending time to come up with  new and unique Halloween makeups. :p
Scary Clown Halloween Makeup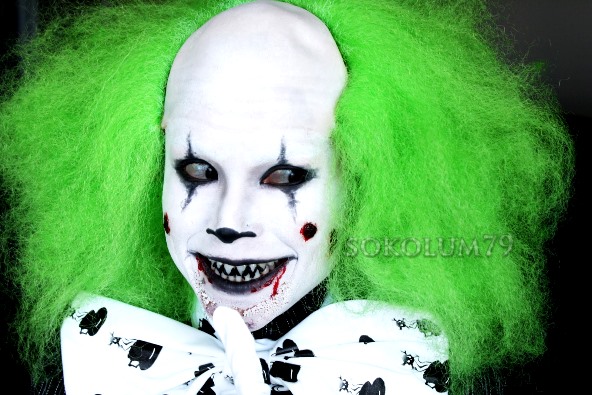 Dracula Makeup for Men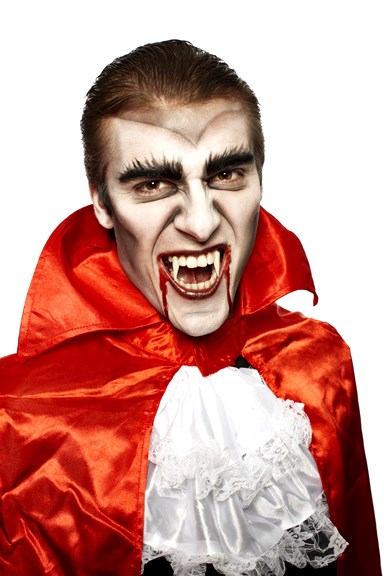 Skull Halloween Makeup for Men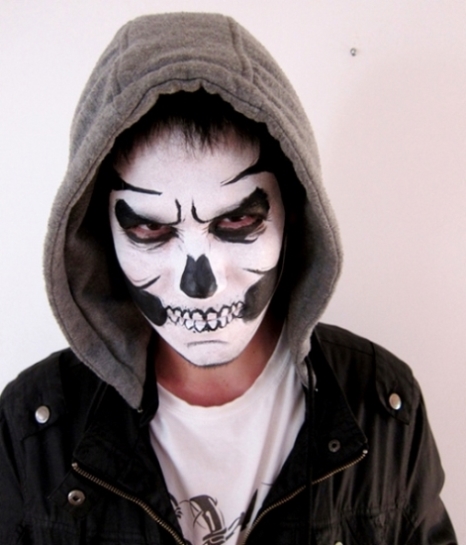 Zipperface Makeup for Men
Well this is quite famous over the internet but keep seeing this for women.  Glad one site showed this one, when they tried it on this guy. The hardest part in this is trying to keep the zipper glued to the face especially when he talks then next was blending the color.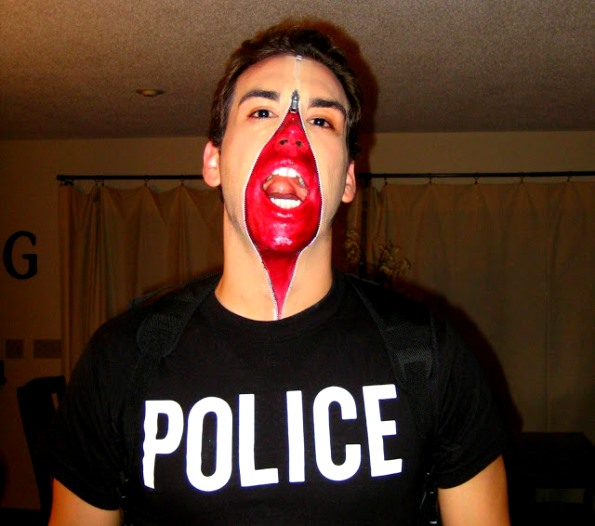 Would you be the uncommon gentleman on a Halloween party? At least this makeup would be a bit easy, just trying to look really pale with the purple lips along with that messy hair.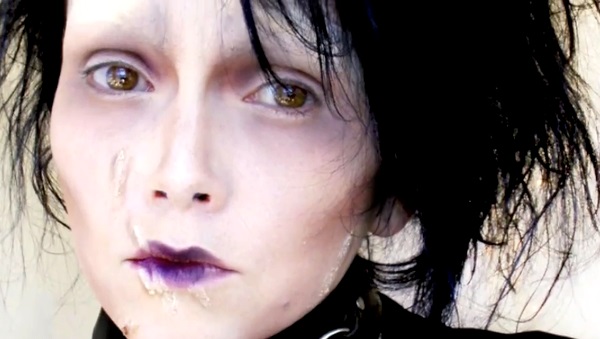 Joker Halloween Makeup
Batman's super villain and he was too popular that he even had a famous movie line "You Wanna Know How I Got These Scars?"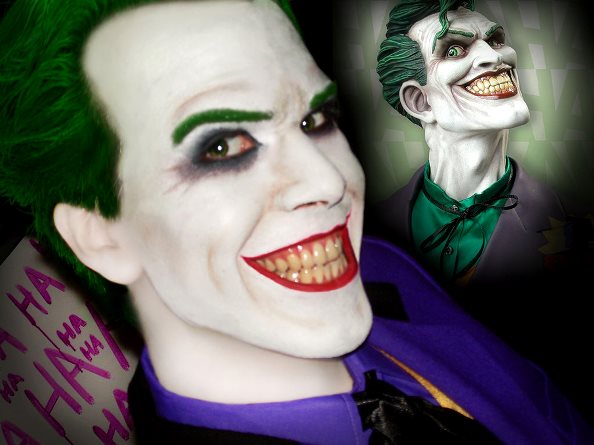 Mad Hatter Halloween Makeup

He was the super villain on DC Comics. He was one of Batman's villains during 1948 and was ruder as the years passed. His character was based on "The Hatter" from the novel Alice's Adventures in the Wonderland. He's got thick makeup but yes he is a man!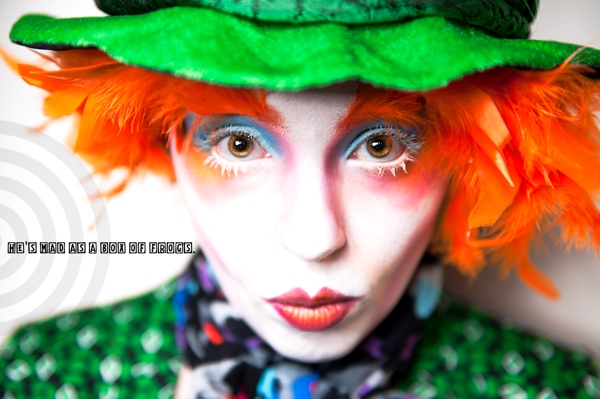 Frankenstein Makeup for Men
When you're green, it could only mean you're Frankenstein, Hulk or Shrek. lol Those scars would actually confirm you are indeed Frankie! 🙂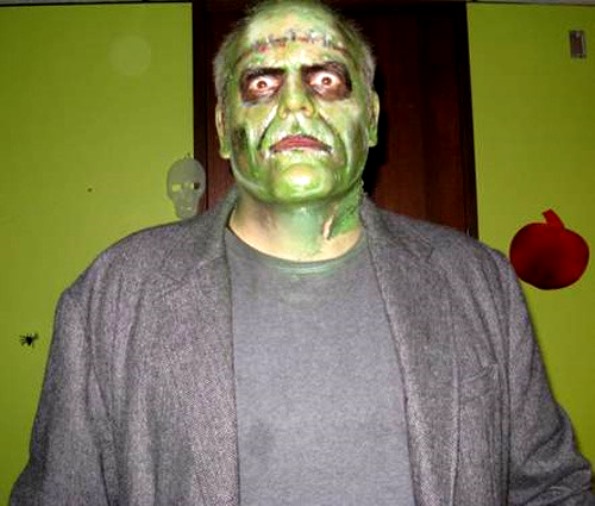 More options:
– Minion Makeup
Halloween Makeup Ideas for Kids
If you're bringing the kids with you, they sure would love to try wearing some funny or maybe scary Halloween makeups too. You can actually use any from the photos above but for less traumatic makeups, try to see the Halloween Makeup ideas for kids below.
Halloween Makeup Ideas for Boys
Boy Zombie Makeup
Adding to the creep is the Eyeball Prosthetic Glasses. There are actually tons of makeup kits and props to make Halloween makeup and costume easier for you.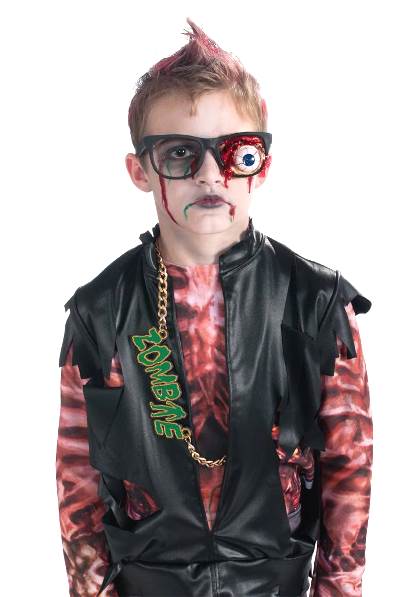 Mini Edward Scissorhands 
Geee I never thought a little boy would look really awesome in this!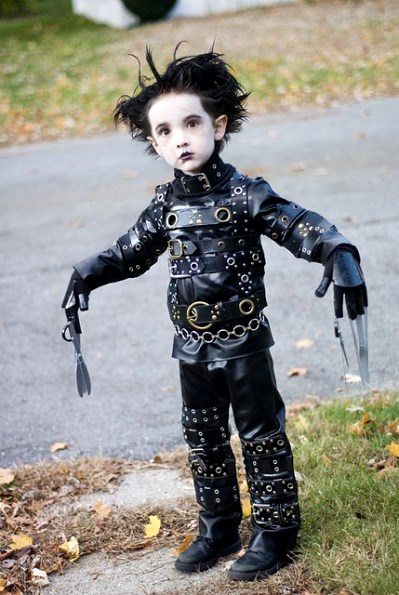 Child Graveyard Ghost Makeup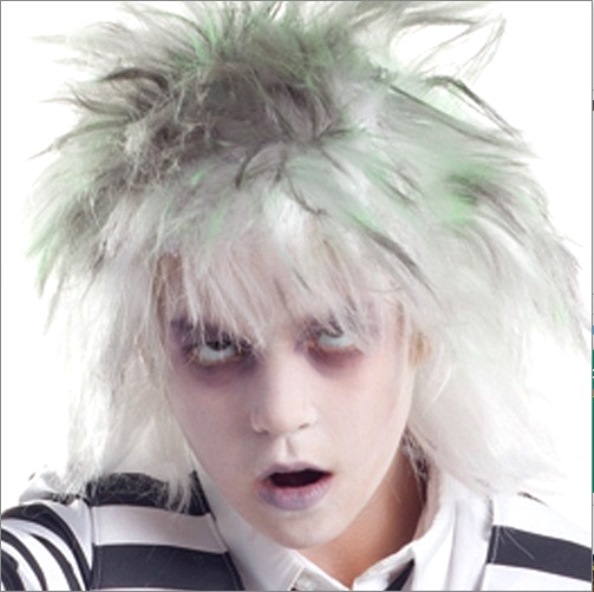 Lion Halloween Makeup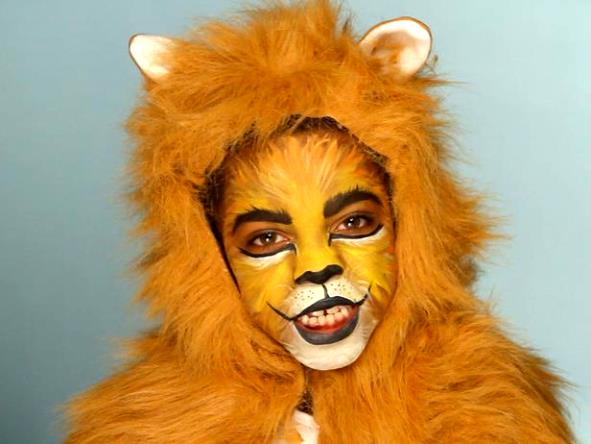 The Walking Dead Makeup
There you go, a little Zombie trying to get your brain. Watch out!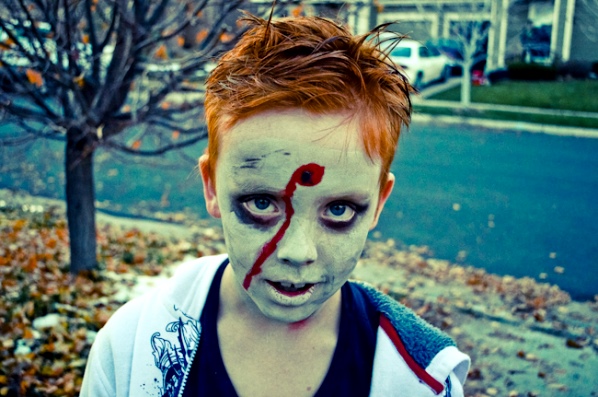 Stitched Face Makeup for Boys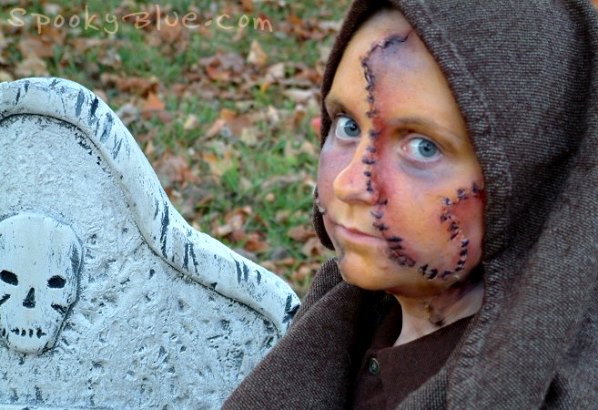 Halloween Makeup Ideas for Girls
The little girls will be so excited if you tell them their going to wear Halloween makeup this Halloween 2013. Let them choose from below. 😀
Fairy Makeup for Girls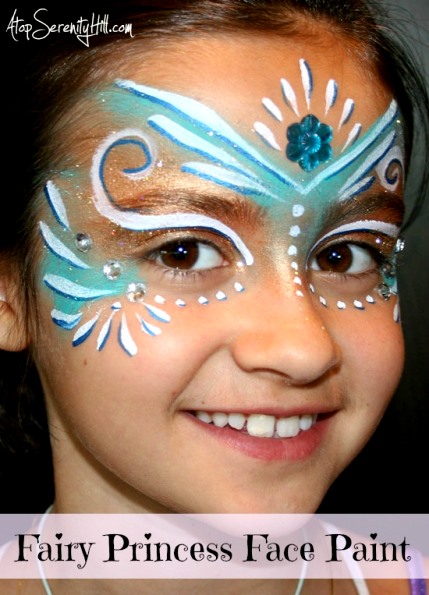 Pumpkin Makeup for Kids
I think this would look cute on boys too!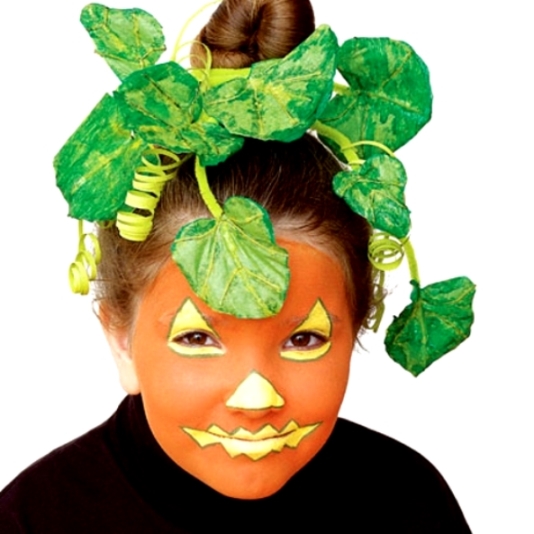 Hello Kitty Makeup
Lovely!! I myself would want this for myself hahaha! Any girl would be so proud wearing this cute hello kitty makeup!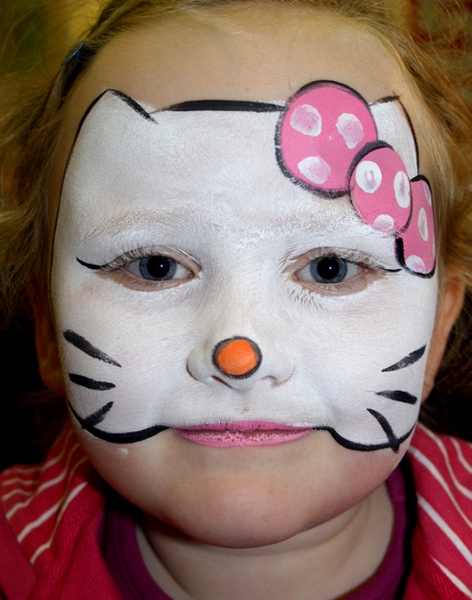 Pink Panther Makeup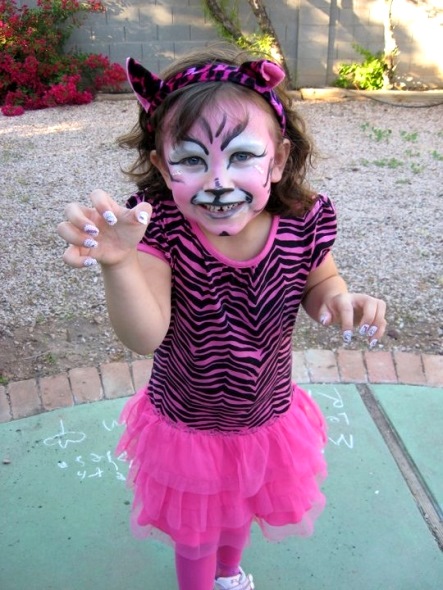 Monster High Makeup
Told yah even little girls love this dolls very much. KittiesMama have several Monster High Makeup tutorials for everyone interested!
Scarah Screams Monster High Doll Costume Makeup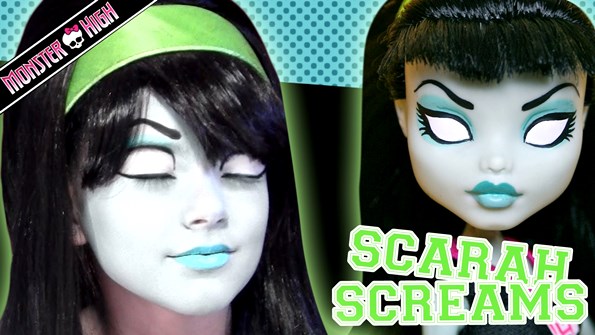 Venus McFlytrap Monster High Doll Costume Makeup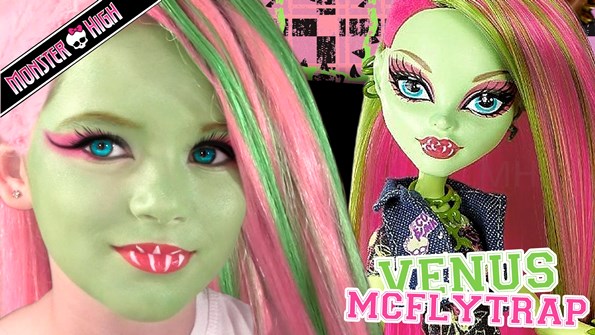 Monster High Catty Noir Doll Costume Makeup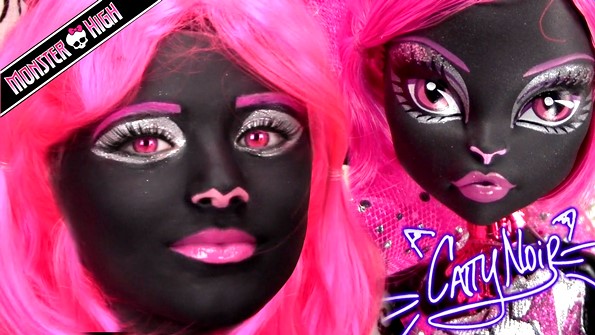 Frankie Stein Monster High Costume Makeup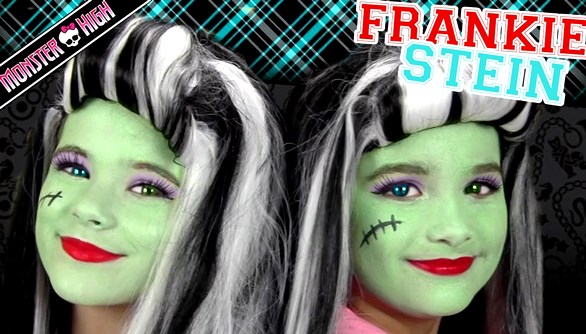 Skelita Calaveras Monster High Doll Costume Makeup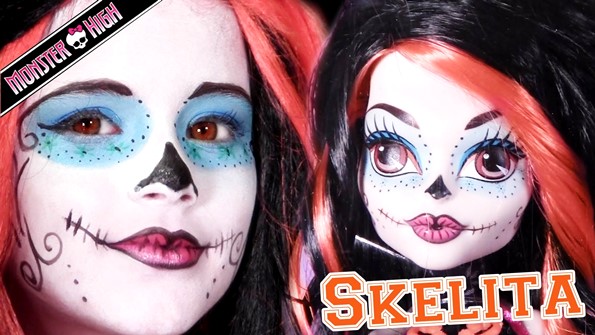 Cute Halloween Makeup for Girls (all 3 photos are from imgur)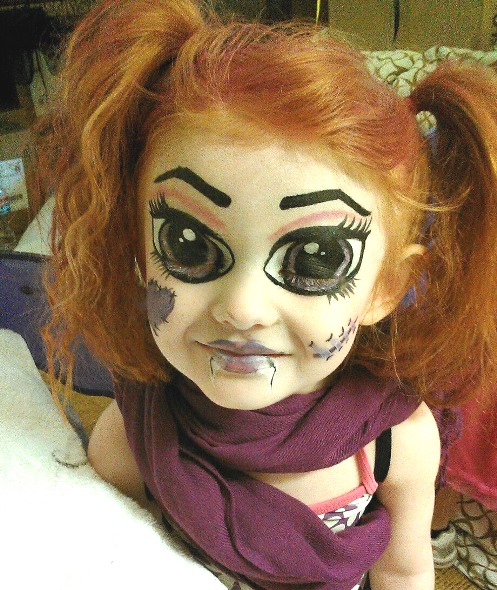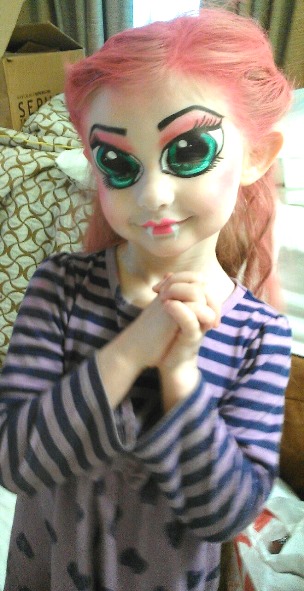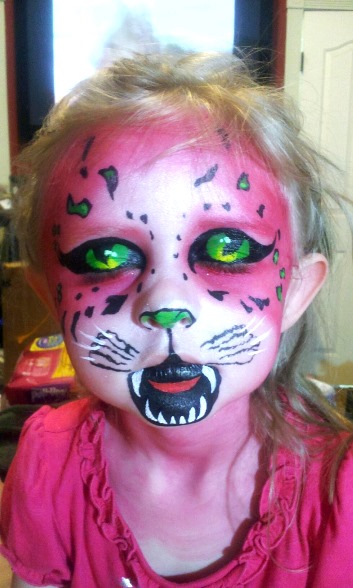 More options:
Choose from the Halloween makeup for women like Barbie and Snow White.
Adding up to the effect are different props like Halloween Masks, Makeup Kits, Special effects and more Props like the following:
fangs
bleeding wounds
stitched wounds
knife through head
prosthetic makeup for burns
prosthetic eyeglass for popping eyes
bloody bandage
bloody brain headpiece
devil horns
werewolf ears
witch nose
werewolf kit (hair, mask and hands)
scar makeup
broken bone
pinned skin makeup
zipper makeup kit
and many more.
You should really be happy these are sold on local and online shops. Hope you guys enjoyed the Scary Halloween Makeup Ideas and Simple Halloween Makeup ideas above. It is our joy to provide these stuffs, just when you needed them the most!