Are you torn between the different cartoon or animal birthday themes available? Wondering which would suit your child's personality, whether for birthday, baby shower or baptism. Well, I'd suggest you quit worrying and pick a general yet unique party theme which would include lots of colors. That would be very easy and safe for you to decorate the place. A rainbow party theme is ideally attractive for kids because it's very colorful. It is also accompanied with clouds, to make the theme cuter and fluffier of course. A rainbow is not just wonderful sight we see at the sky, but it is inspirational too. Remember that the rainbow is God's promise that He will never send a flood that would wipe the entire people on earth? Also, always been hearing this that after the rain, there will be a rainbow. A hope after the struggle, a joy after the pain as how people would interpret it. So have I finally convince you to pursue this rainbow party for your kid?
These are the best DIY Rainbow Birthday Party Ideas if you would agree to try this. Aside from this, another birthday theme that would have these colors are "Crayon Birthday Theme" and "Art Attack Birthday Party". Babies may not be able to express the color they really like at their young age, so it's good to just choose this party them which would also be attractive to other kids. A colorful event will surely bring so much fun for everyone present in the event. We would love it if you could share this page to your friends on Facebook, Pinterest, Twitter, Instagram or email. It would surely inspire us to know our readers' expanding. Anyway, let's get it started!
DIY Rainbow Birthday Party Invitations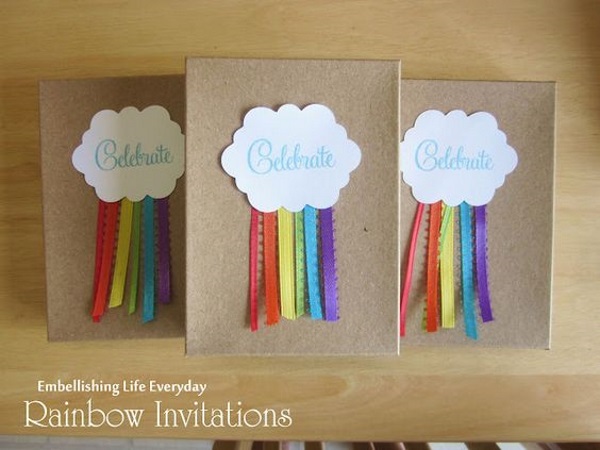 Another cute DIY rainbow theme party invitation to try. Bring our the crafty and artist in you!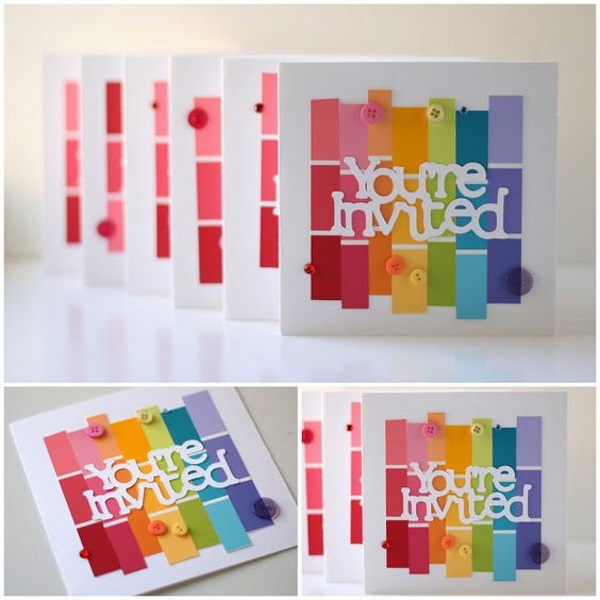 Rainbow wands making your baby girl a rainbow fairy. Look!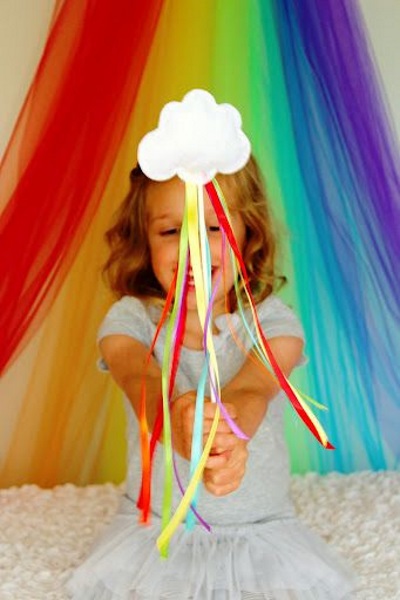 This DIY rainbow party outfit is easy, simple and cheap! Just buy scarfs of different colors.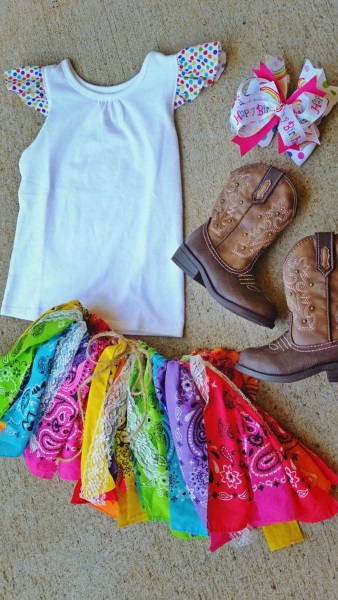 Girls Rainbow Fairy Costume
Rainbow Party Photo booth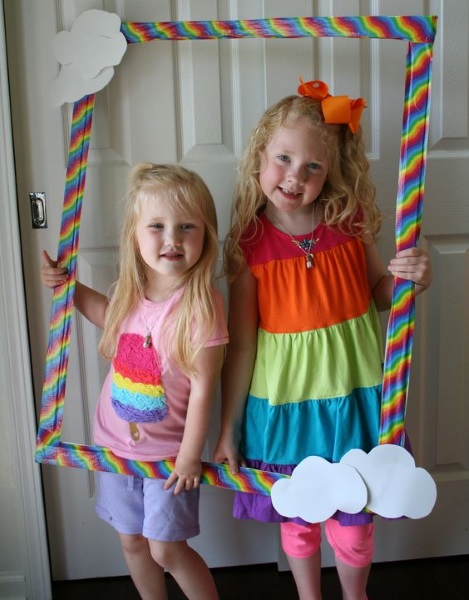 How about a rainbow face paint for the birthday girl?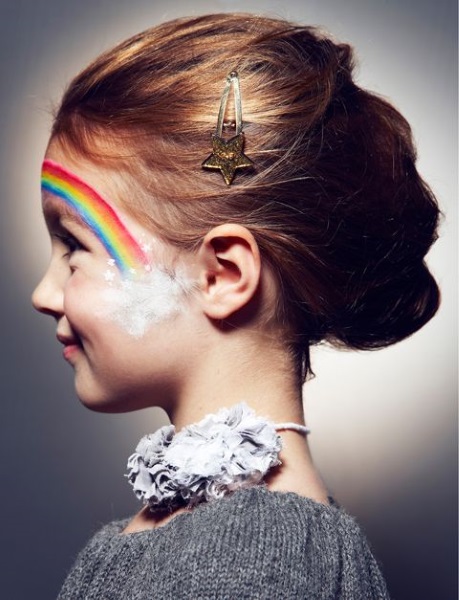 Rainbow Birthday Party Decoration Ideas that are surely easy and manageable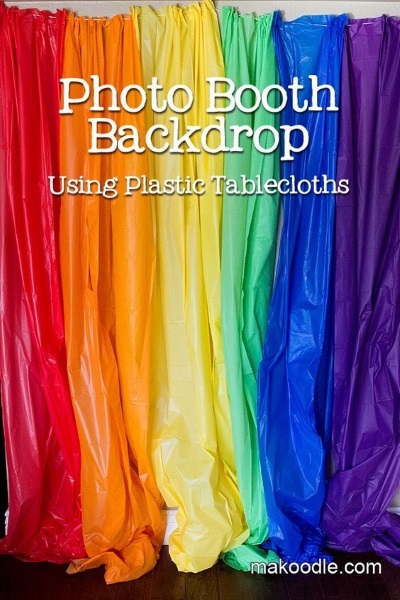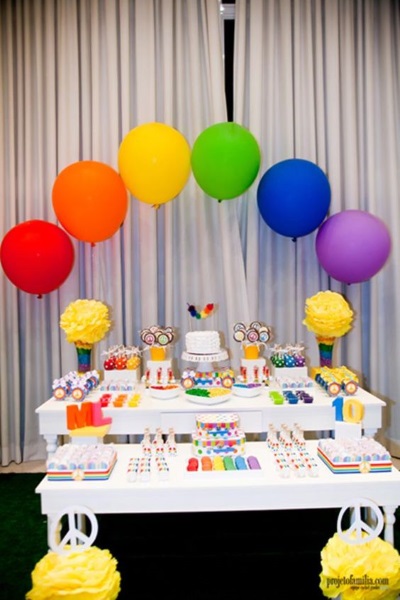 Those rainbow polka dots turned into curtains are really amazing. Will do this for my cousin's birthday next year!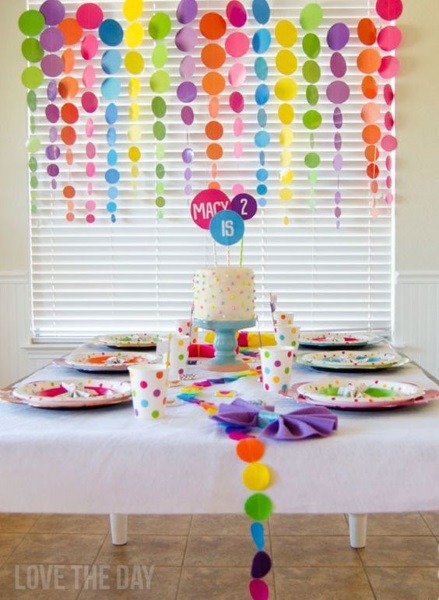 Rainbow hearts decoration, using white tulle as clouds.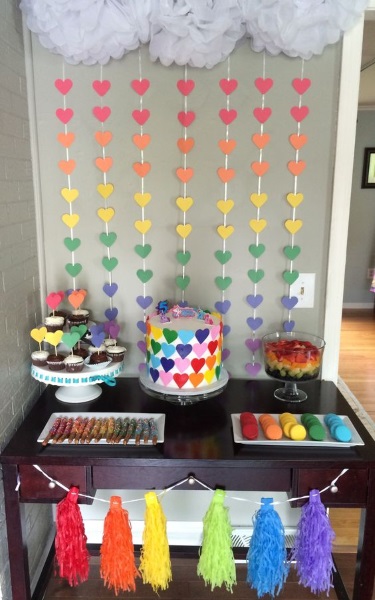 Or colorful balloons and twirled felt papers?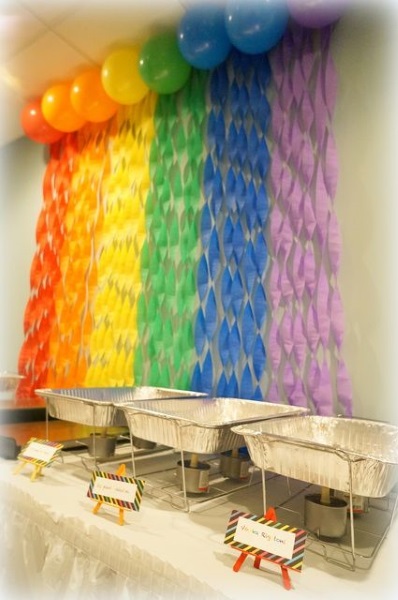 Rainbow party wall decor plus free pennants and labels that tie into rainbow party theme.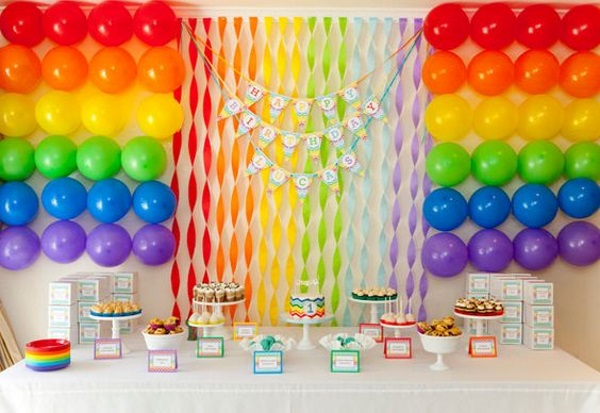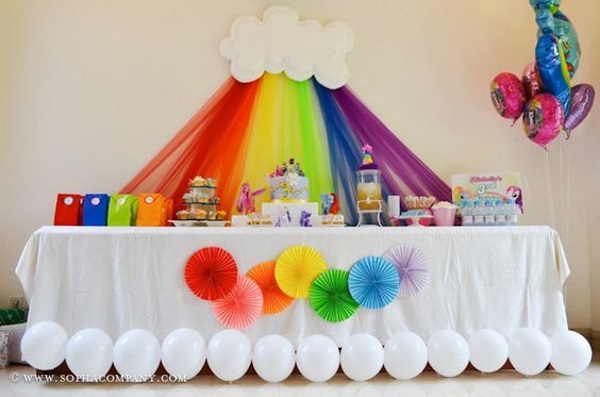 There you go, electric lights for the clouds making it look like rays of sun.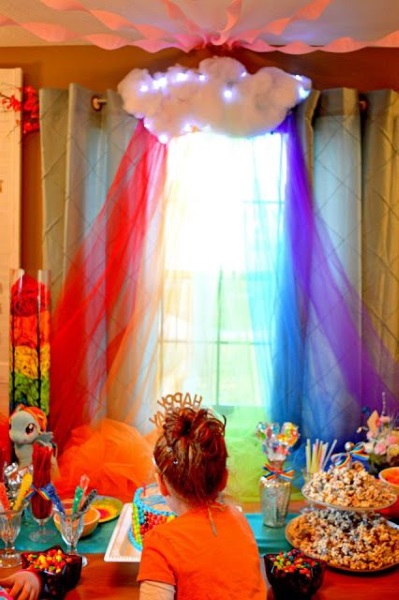 Adorable rainbow party decoration, using colored pom-poms made of paper.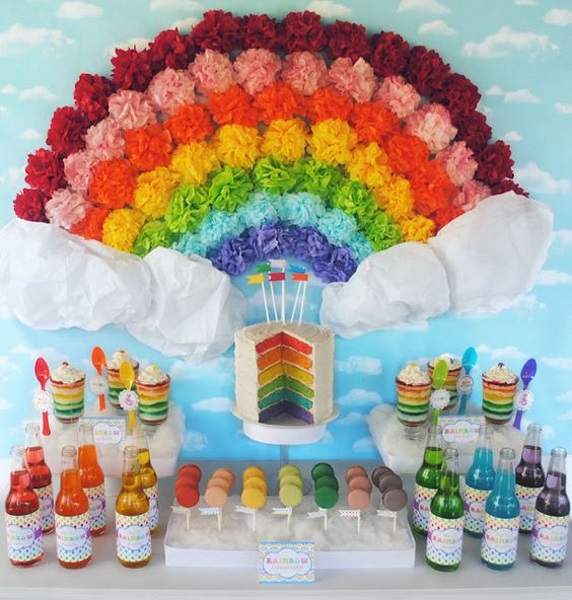 Rainbow balloon ideas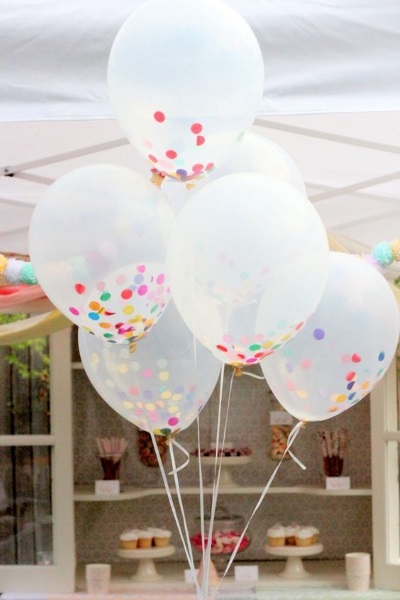 Rainbow Birthday Party Balloon decorations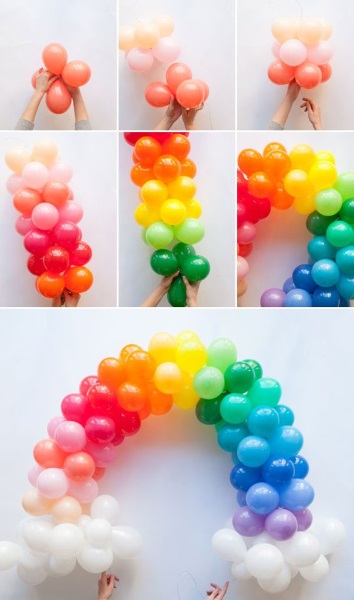 Look how smart the creator of this idea is!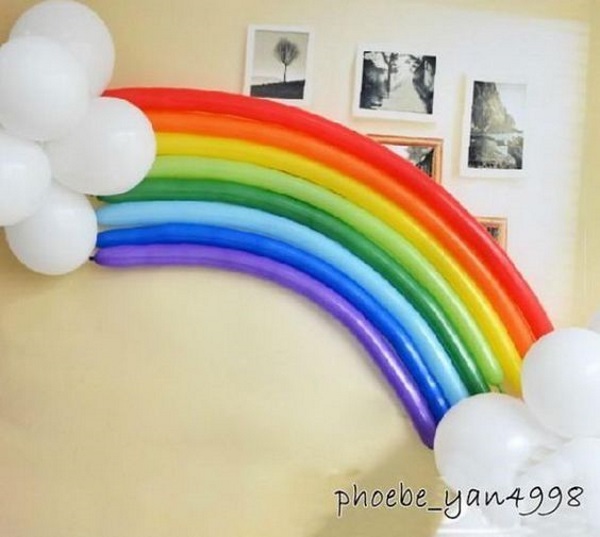 Rainbow party decorations at the entrance, like this blocks with the name of the celebrant on it.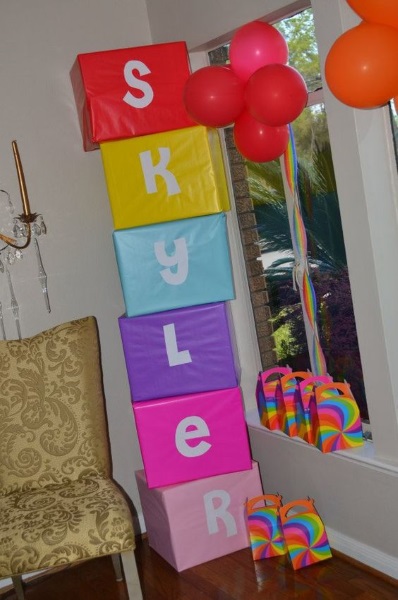 A perfect rainbow party wreath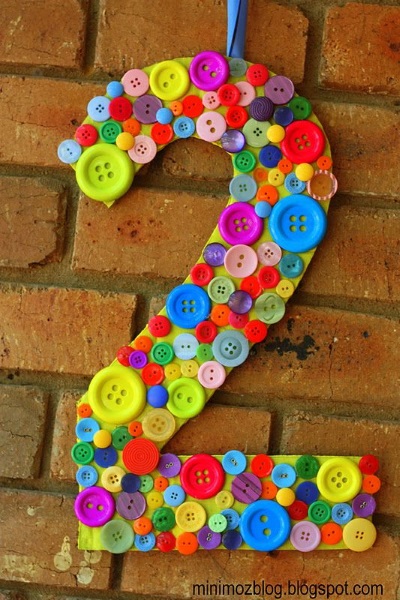 Such a cute way to welcome the guests!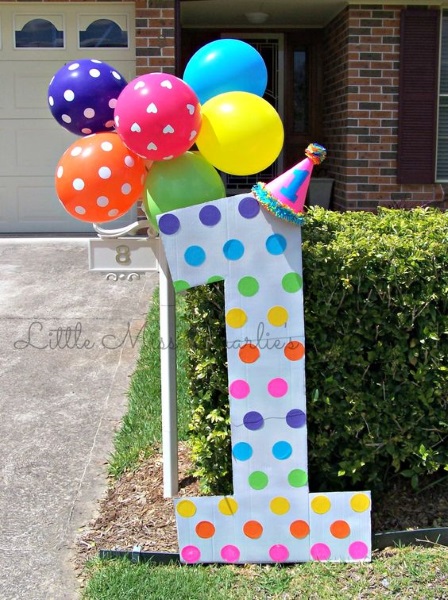 Planning to set the party outdoor? Rainbow day camp party would be cool too!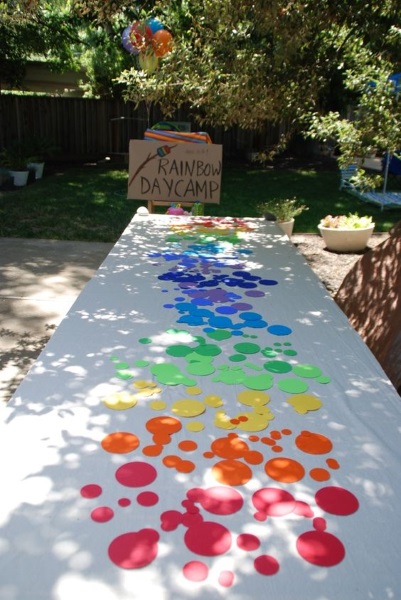 Another rainbow buntings and rainbow banner.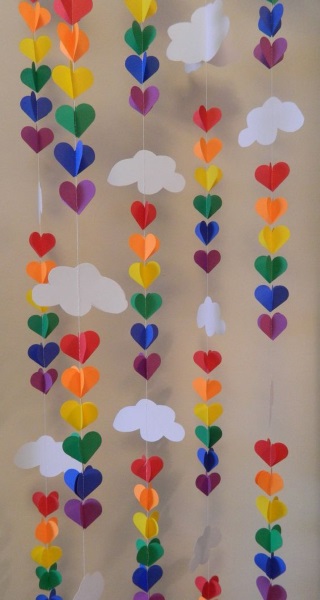 Rainbow Party Centerpiece Ideas
These are all lovely! I sooo like them.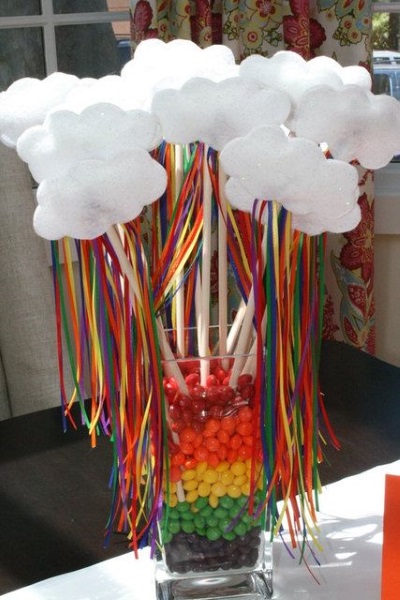 Lovely rainbow centerpiece idea, who wouldn't agree with me?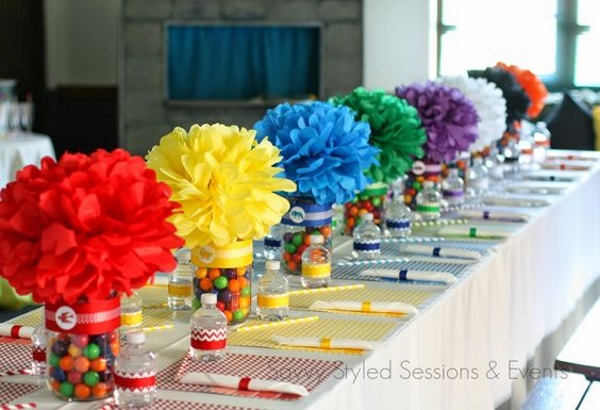 I may say this is simple, but this is my favorite among the centerpiece ideas. I think this would also look good as a Mother's Day table centerpiece, what do you think?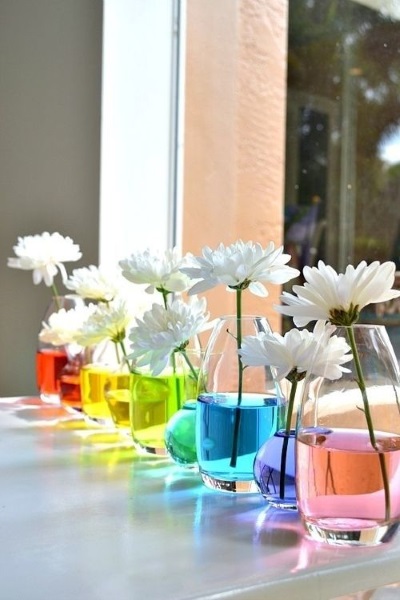 Look how the table is decorated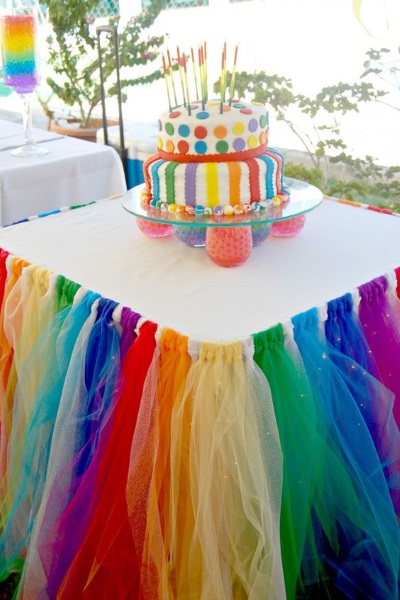 There's a surprise when the night comes, lighted table to add so much of the rainbow effect.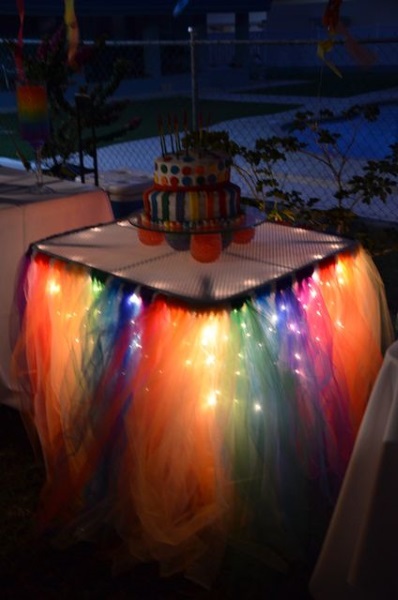 Don't forget to set the table and use rainbow utensils too. From plates, to spoons and forks, cups and etc.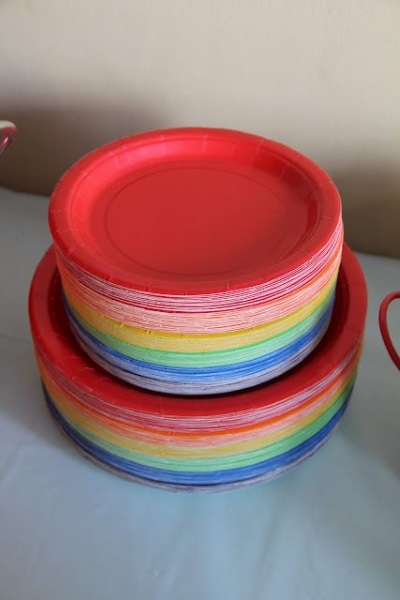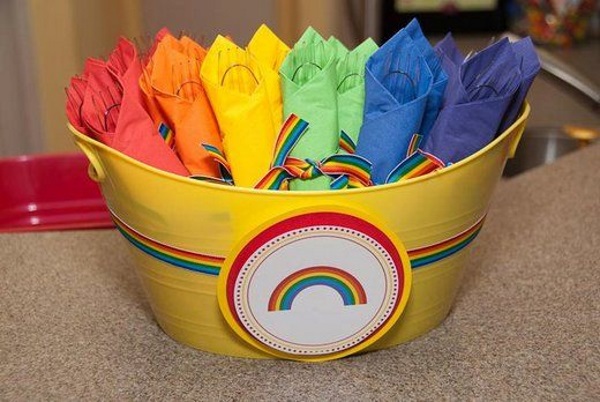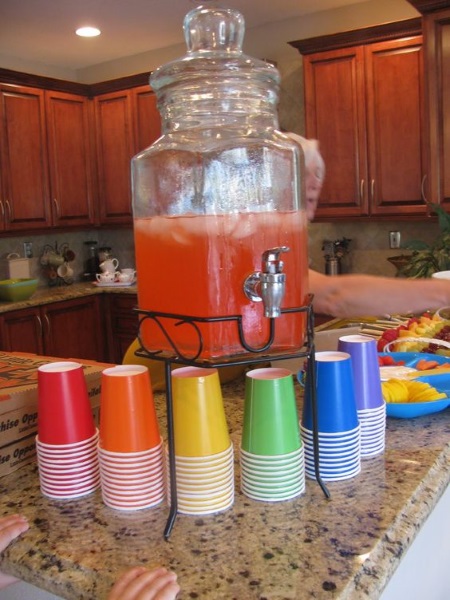 Rainbow Birthday Party Food Ideas
Everything's tempting and really attractive. Just imagine what colors can do?
Rainbow cookies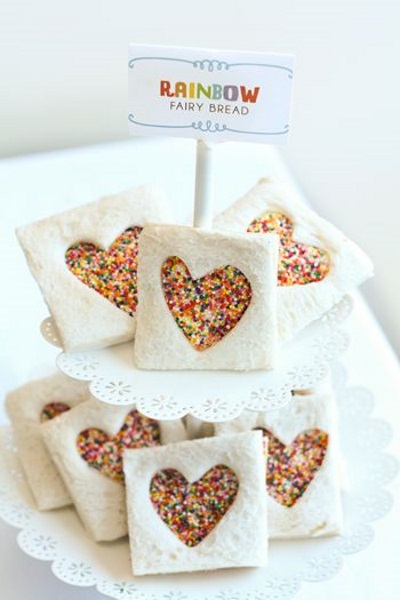 Rainbow Cake pops!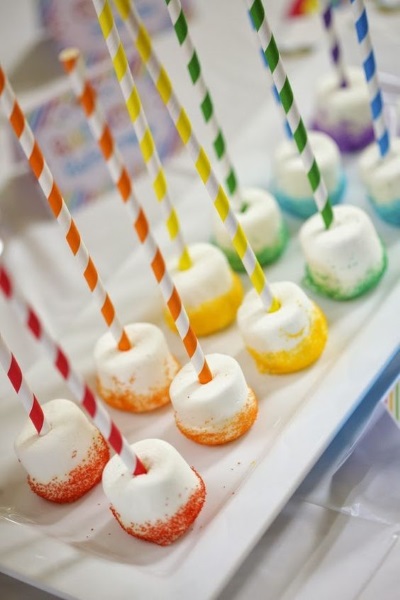 Rainbow rolls!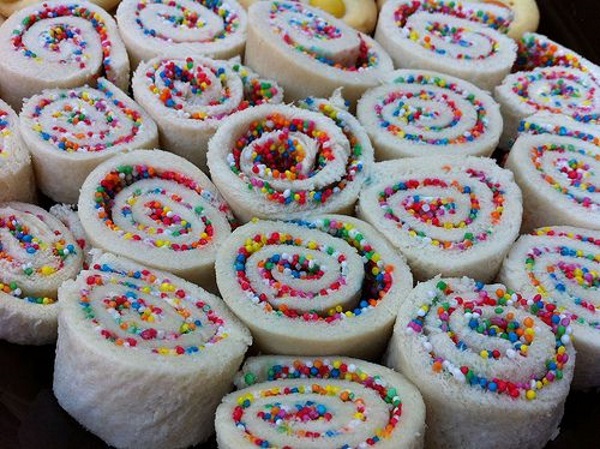 Rainbow Jell-o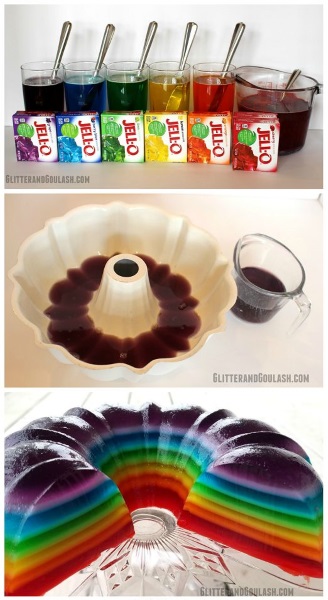 Healthy Rainbow party snack!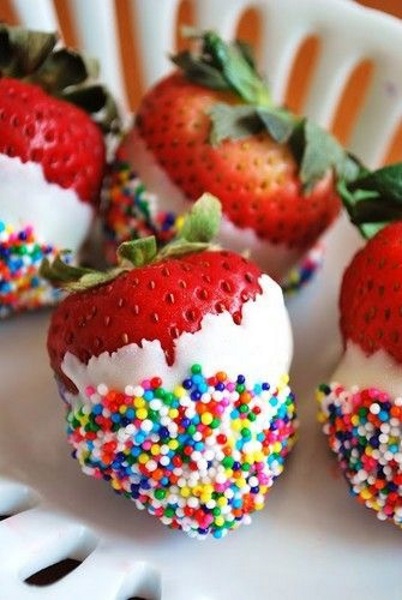 Either have the fruits in a stick or in a cup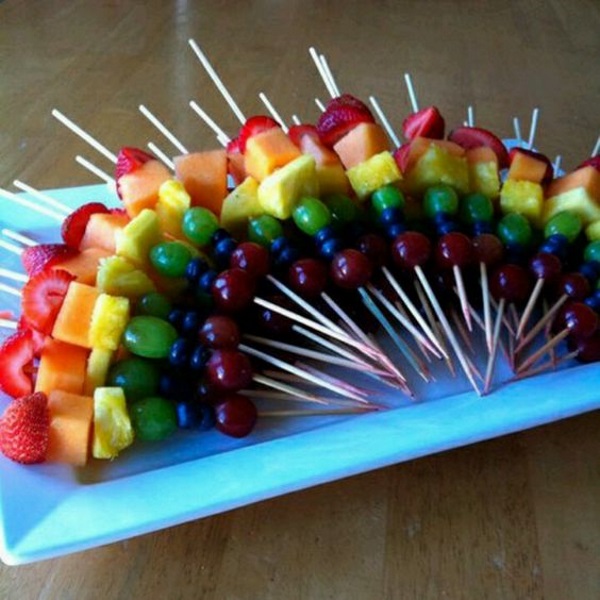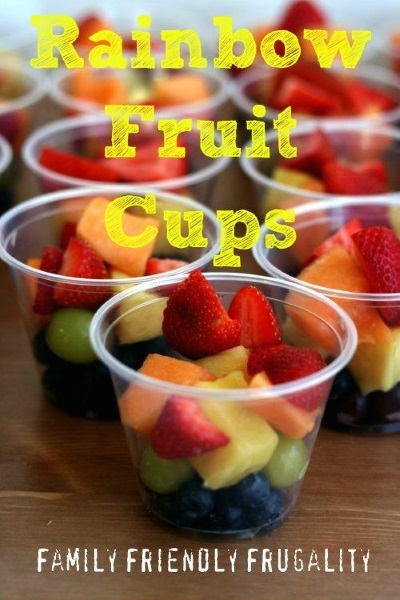 Rainbow cookies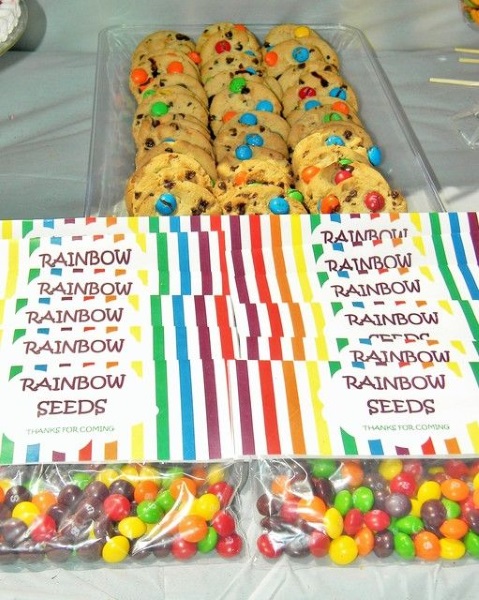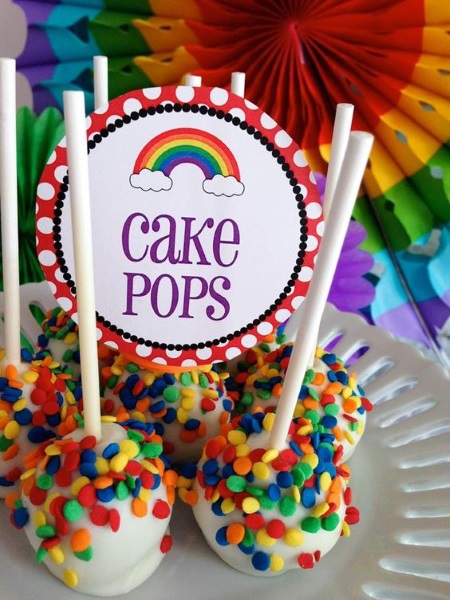 Rainbow fudge yum yum

Among all the food ideas, these candies in bottles are my top choice!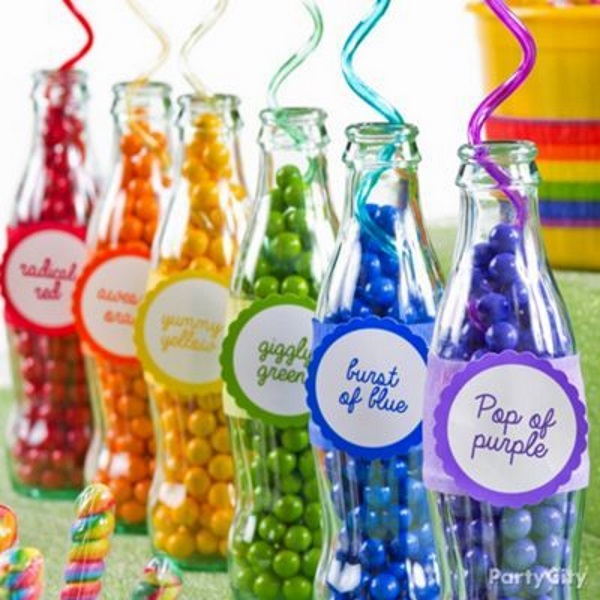 Rainbow popcorn!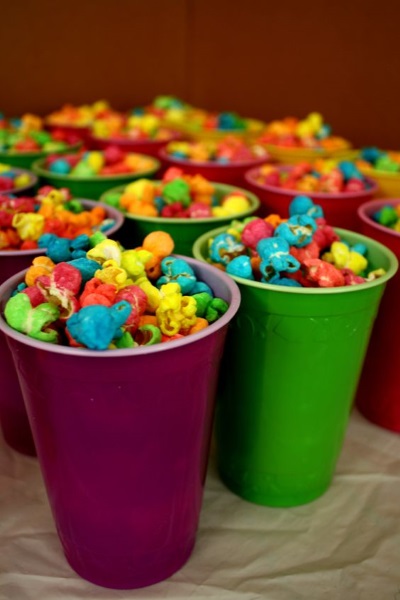 Rainbow party drink!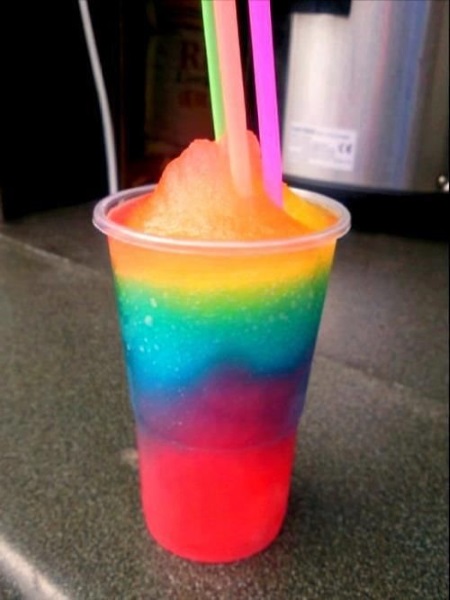 Rainbow Birthday Cupcakes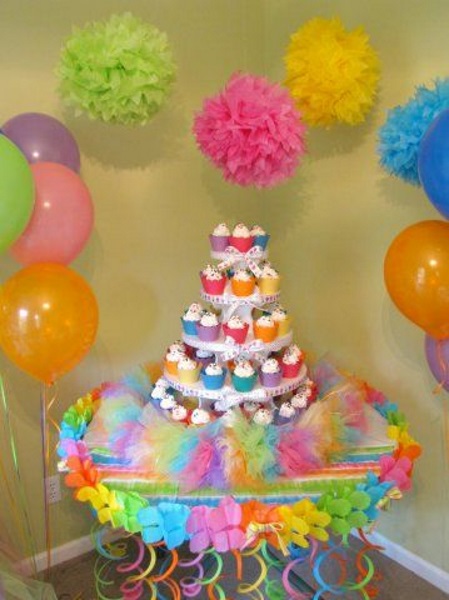 Very pretty rainbow cupcake idea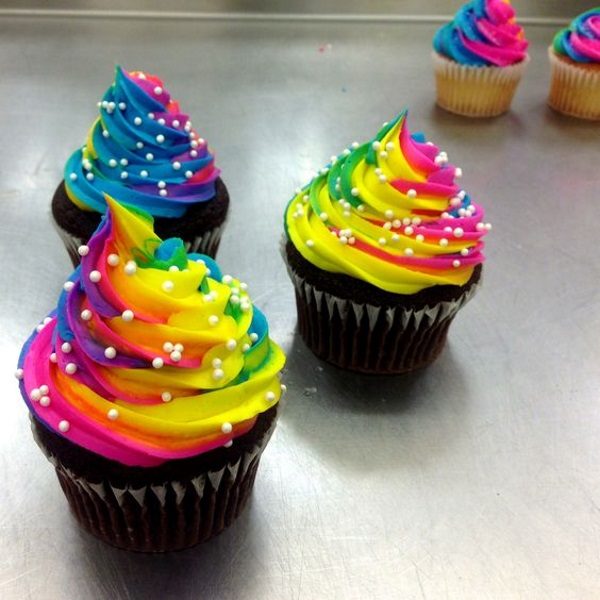 Rainbow Birthday Party Cake Designs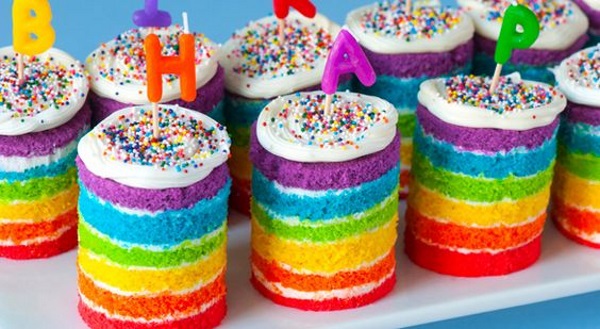 Rainbow cupcake design that would melt your heart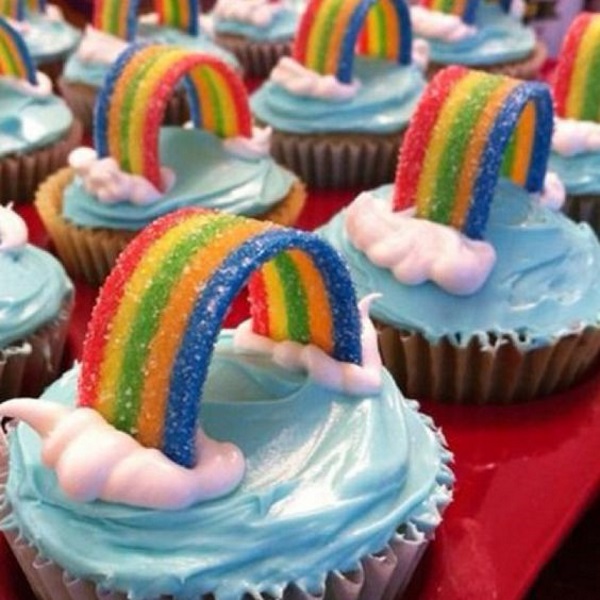 Rainbow Cake designs, I love all of them!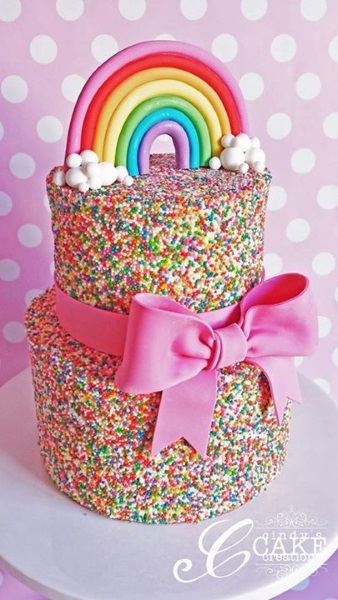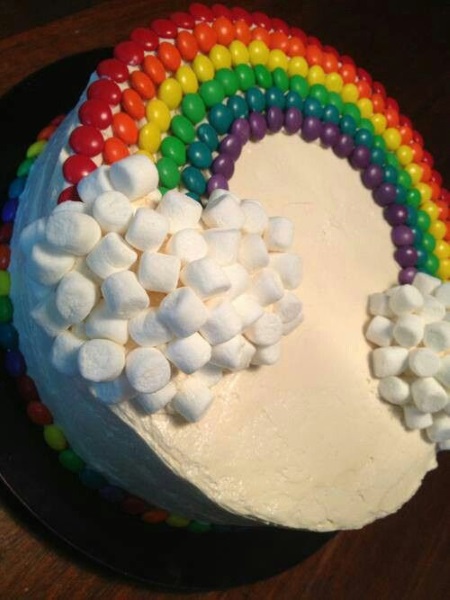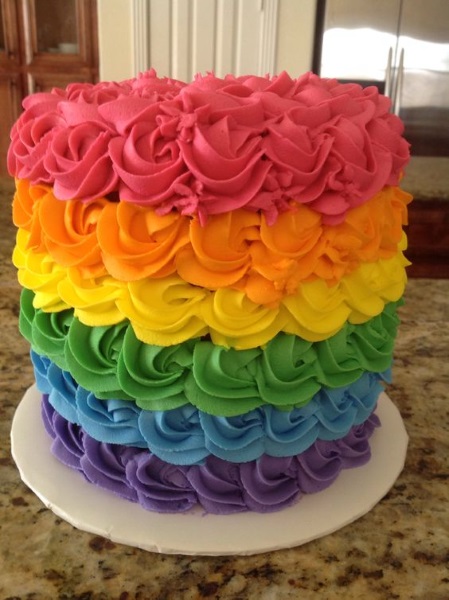 Rainbow Birthday Party Giveaways, Treats and Party Favors
Don't forget to prepare goodies for your young guests. They deserve any of these samples, for celebrating with your child's special day!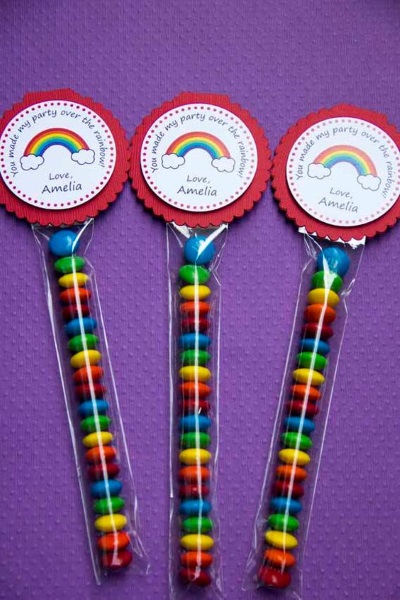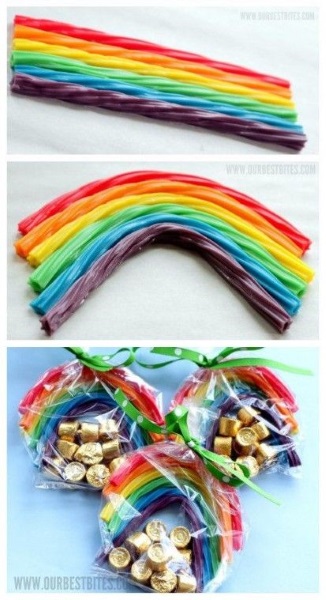 Party giveaways may not always be edible, try doing some arts and craft activities where they could take home the finished product, like the bracelet and necklace below.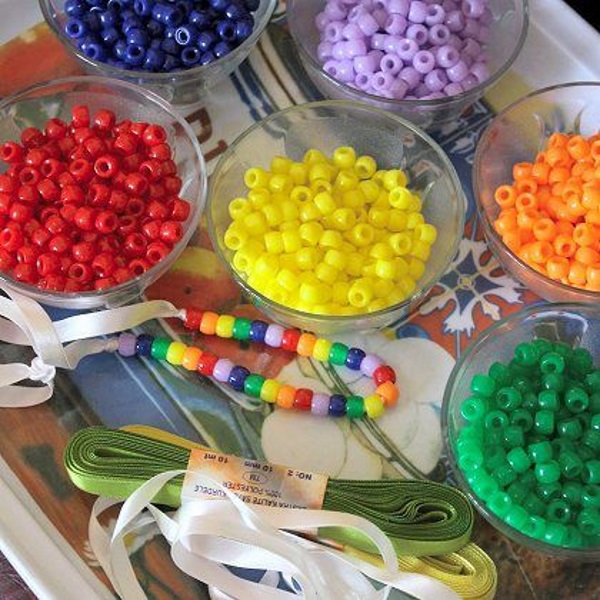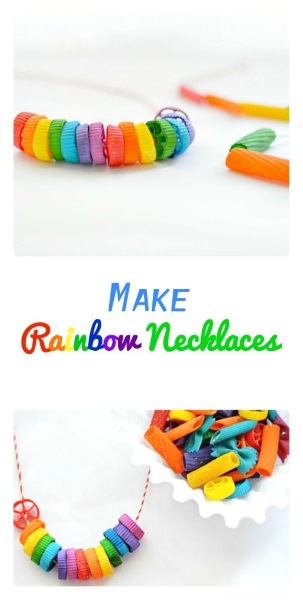 The classic rainbow spring toy
Crayons or watercolors would suit as perfect party giveaway for a rainbow theme. It's very useful for kids to enhance their drawing or painting skills.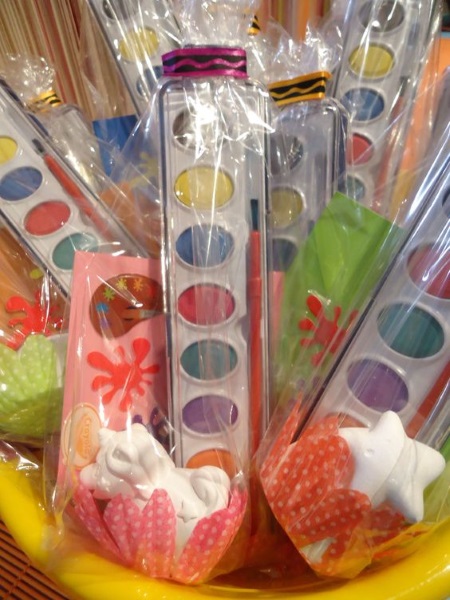 You could also have the kids color some rainbow sheets as part of the birthday activity.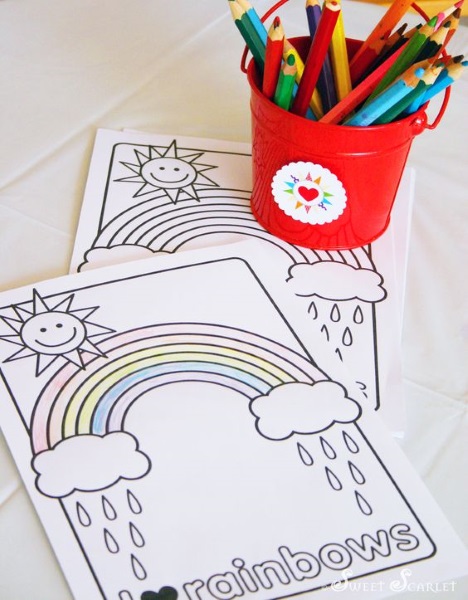 Rainbow birthday party games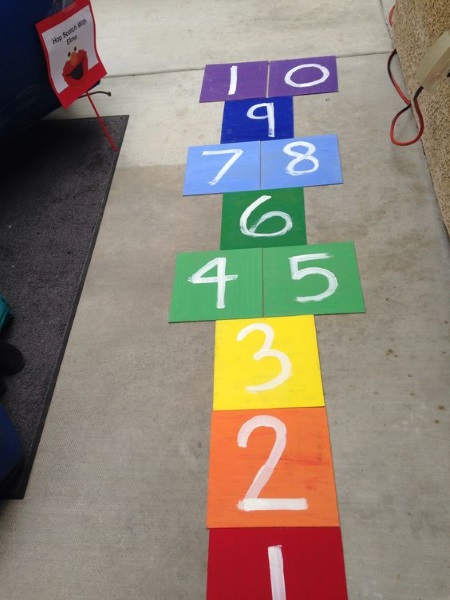 Twister! a perfect rainbow party game!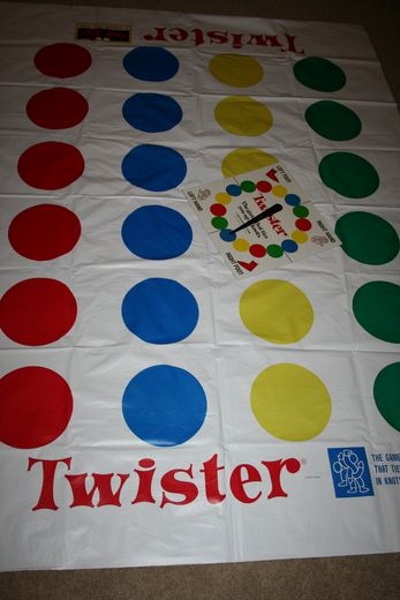 Isn't it a great browsing experience today? I made this collection yet I still enjoyed looking at the pictures over again. There's actually more but I would say the 60 pictures above are the prettiest and most interesting. Do you have any idea in mind? Care to write them down in our comment section if you would like to be feature in this page with your ideas. Your baby deserves the sweetest celebration, be it simple or grand. Always remember to do everything in love to expect great outcome for the birthday preparation. Goodbye for now and don't forget to bookmark our page if you find it worth browsing. Thanks and kisses to your little one!