Every weekend, I and my sister would find time to have a quality bonding time with my cousins. It's either we go out on a movie date and spend it here at home if we are able to borrow new movie DVDs. We promised Dana, the youngest that today we will be going to the movie house an watch Kung Fu Panda 3, but to our delight my sister was able to borrow a DVD from here friend last night! That would be awesome, watching movie for free and at our most convenience place – home. We were so excited hoping this latest sequel of the movie would be filled with action and fun. By the way, you would really enjoyed even if you're not able to watch the first two sequels Kung Fu Panda and Kung Fu Panda 2. Don't forget to prepare snacks while you enjoy the movie! 😉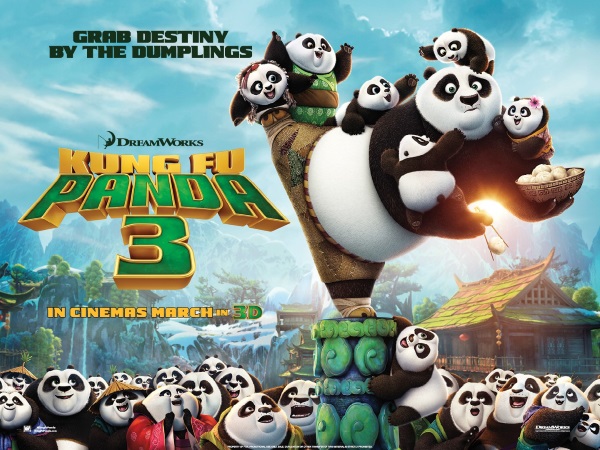 While watching, the three of 3 kept on adoring the cute Pandas, especially the chubby baby Panda in the casts. They're totally cute and very inviting for a cuddle. We kept on saying we wanted one for a pet (as if we could), we wanted one to hug and kiss! Ohh how I wish I could have an encounter with a Panda in my lifetime, I may say I'm putting it in my life-long bucket list. Like to be their nanny for a day or two just like in the video I saw few months ago with the title "The Happiest Job Ever" is being a Panda's nanny (inserted below) Who knows? Just like a random comment I saw with regards to this creature, they are too adorable and lovable. Nobody (I hope so) hates them and discriminates them. The comment was- why can't we treat people like how we treat Panda? Almost everybody likes Panda even when it's a white, black and Asian creature. If we treat people that way, there'd be peace on earth. Yayy let's end this drama and proceed.
I sooo loved the movie and I am sure the kids do too! This film is going to be everyone's craze this year. From outfits to school merchandises, stuff toys and I bet on birthday party themes too. So for that, I've decided to compile the Best Kung Fu Panda Birthday Party Ideas I've seen on my favorite photo website called Pinterest. Have you visited the site already? If not, trust me you have to create your own account and start browsing for really awesome DIY ideas. My favorite Kung Fu Panda Birthday Theme decorations and crafts that would surely "WOW" your kid and the guests as well. Be the very first to have this party theme this year! When is you kid's birthday? Next month or soon? It's never too late. Let's plan your child's Panda birthday party and know that even adults would really enjoy the idea. Whether your baby is a boy or a girl, that's okay. Just put pink ribbon for a girl's party. Let's begin..
Panda Birthday Party Invitations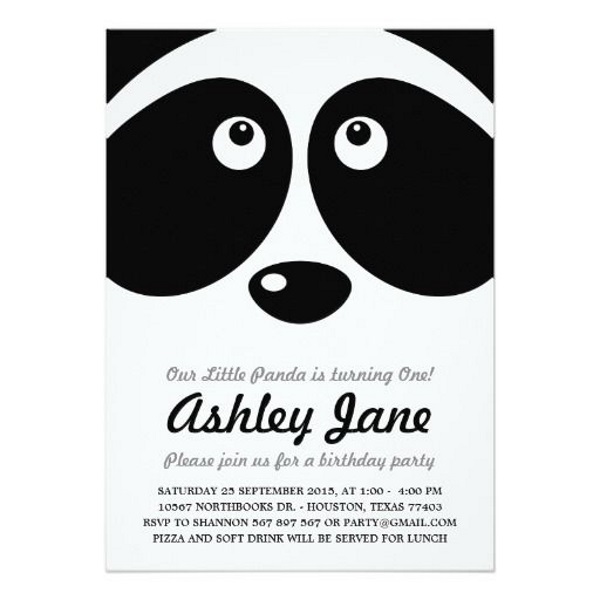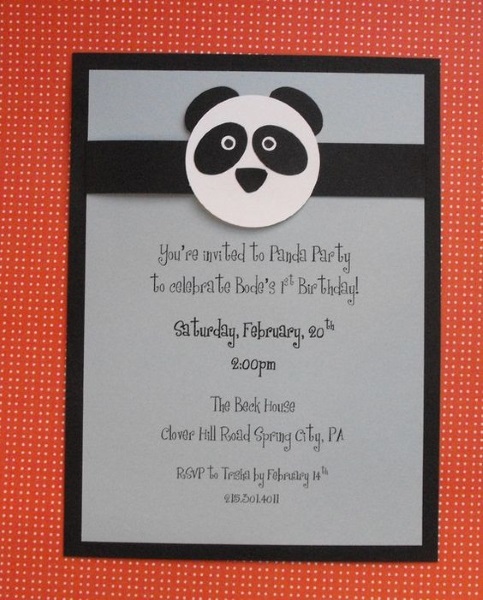 Cute card, I want to make some!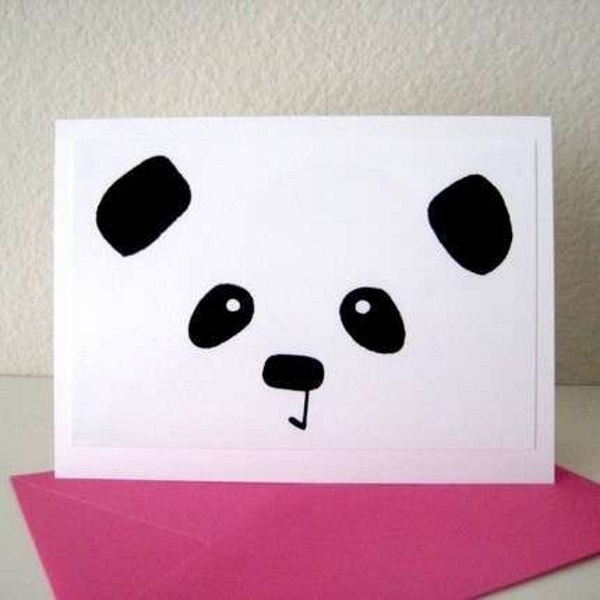 Panda Birthday Party Invitations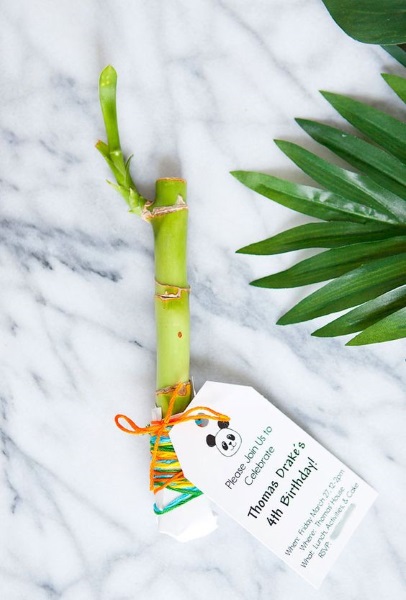 Panda Birthday Party Outfit for Boys / Panda Costume for Boys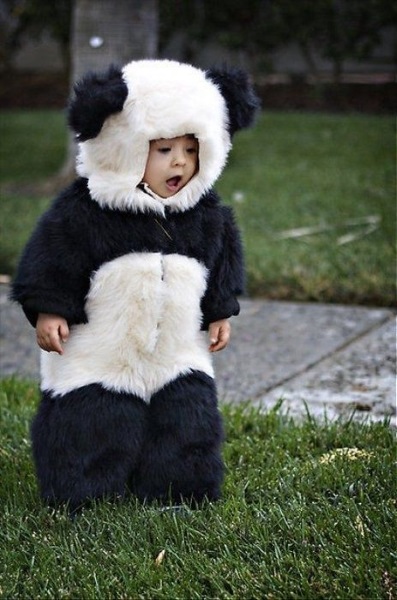 Panda Birthday Party Outfit for Girls/ Panda Costume for Girls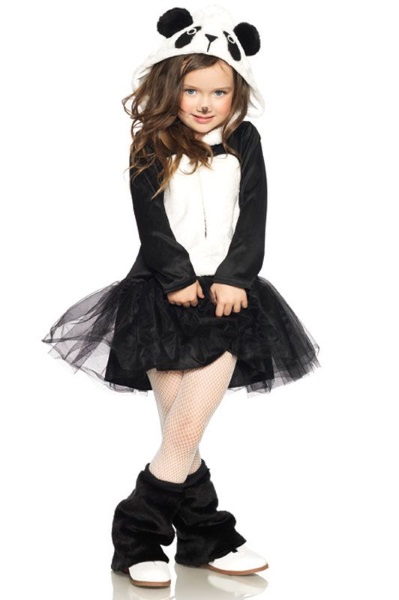 Panda Necklace that you could let your child wear during the occasion.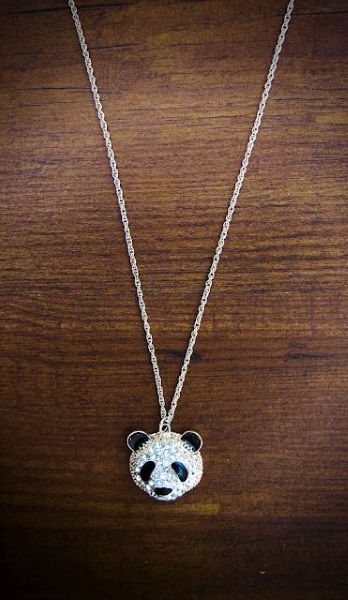 Or how about this customized Panda sneakers?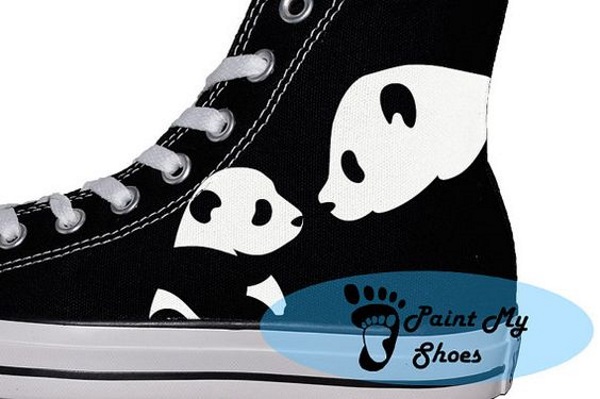 Panda Masks and Panda Party Hats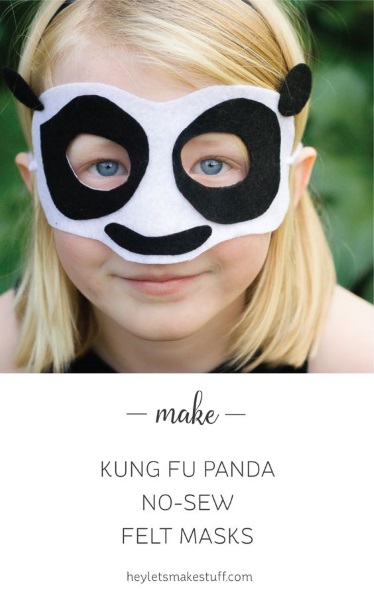 Panda Paper Crown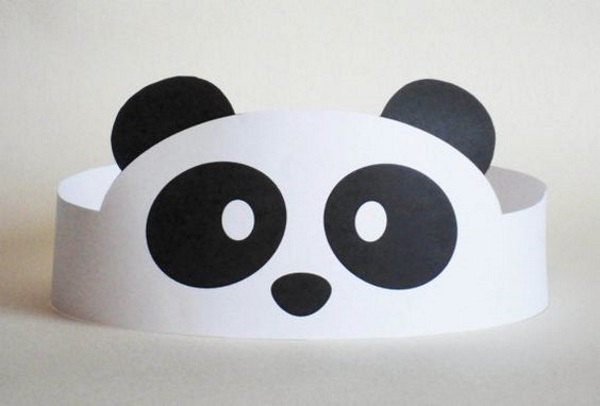 Paper Plate Panda Bear turned mask for kids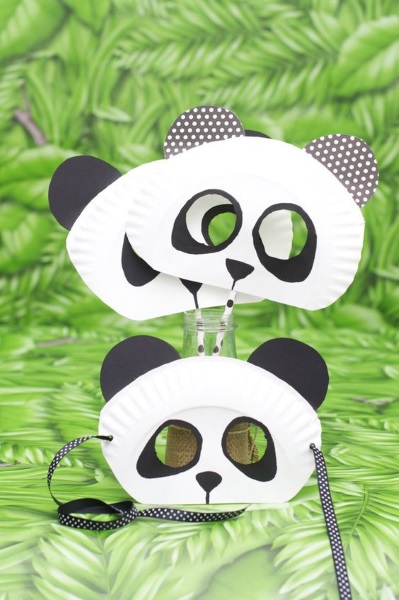 Panda Costumes for moms / Panda Costumes for dads / Panda costumes for sisters and brothers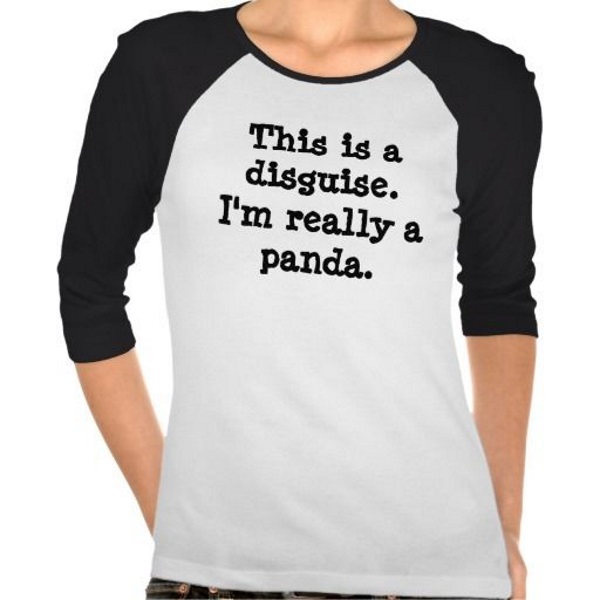 Panda Shoes for moms or sisters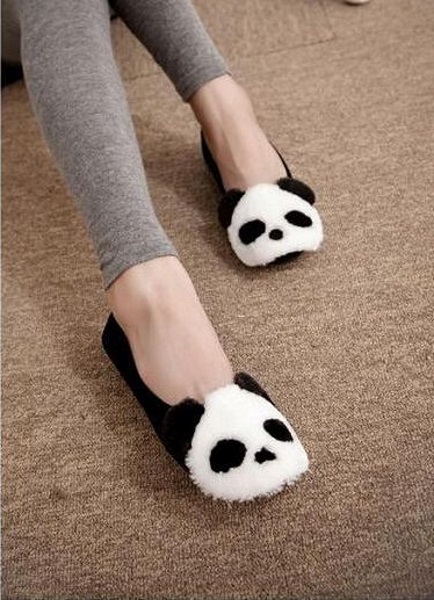 DIY Panda T-Shirts for everyone in the family. I might do this for myself too!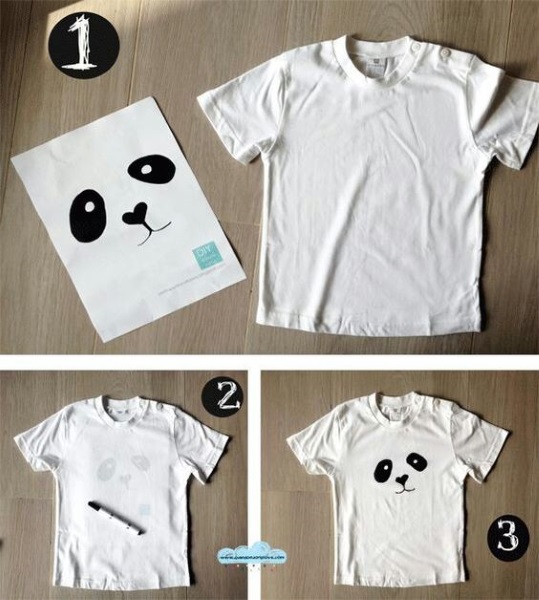 Black and white dessert table at a panda birthday party! See more party planning ideas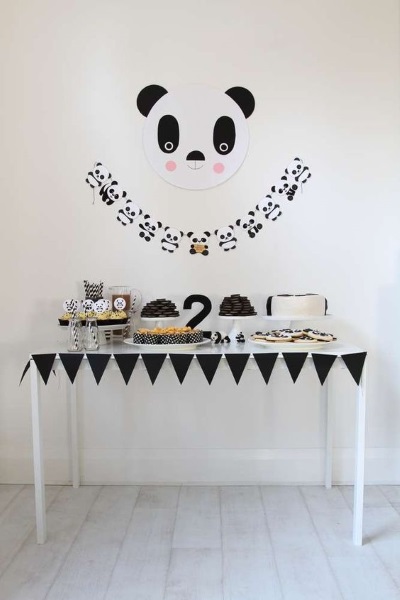 In LOVE with these black + white paper medallions that is suitable for Panda party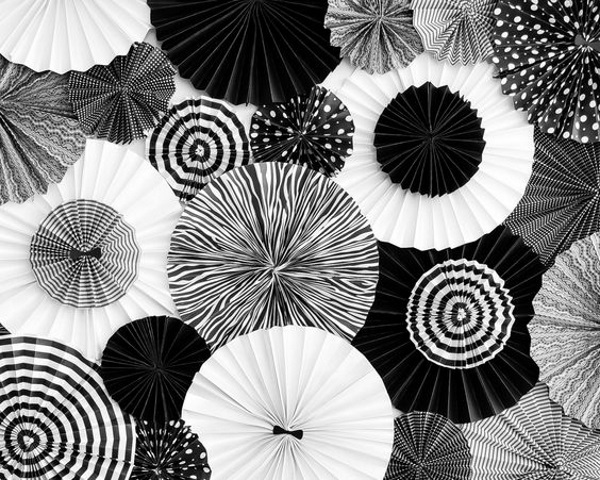 Cute decorations at a Panda Bear Birthday Party!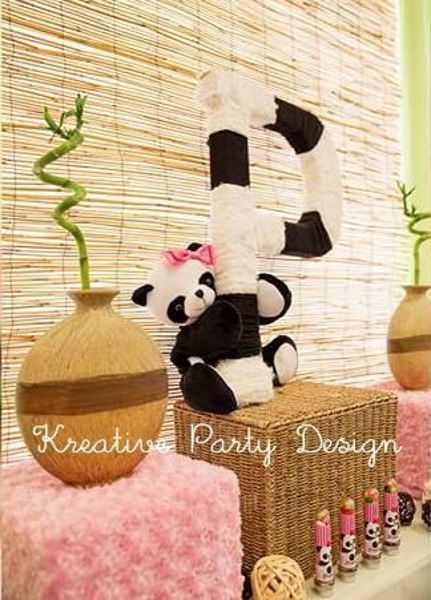 Panda Paw Prints. Make your kid and guests believe that a real Panda actually visited the party venue!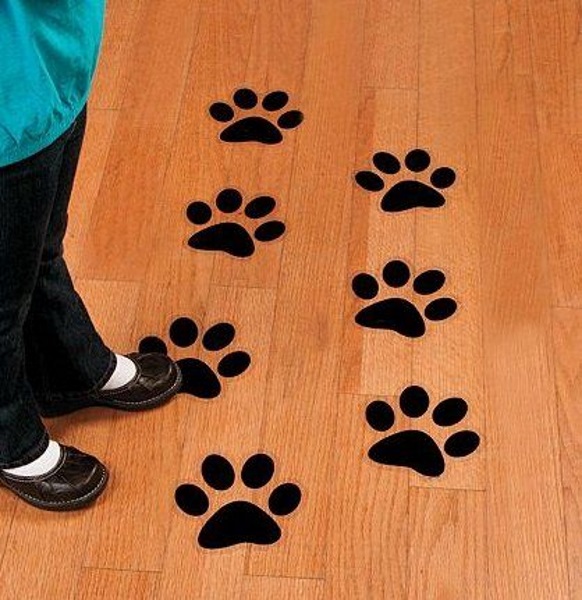 Panda Birthday Party Centerpiece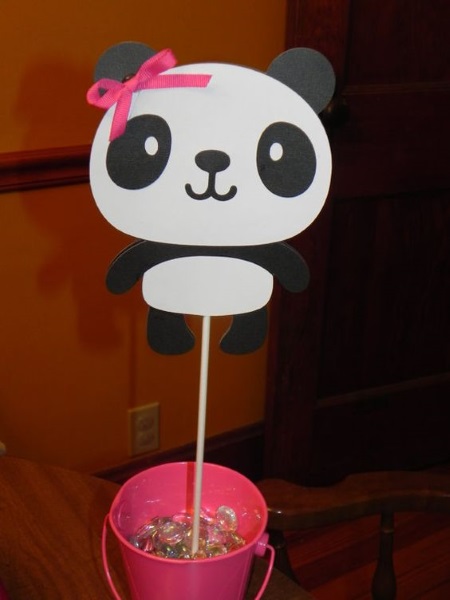 Panda Bear Themed Birthday Party Centerpiece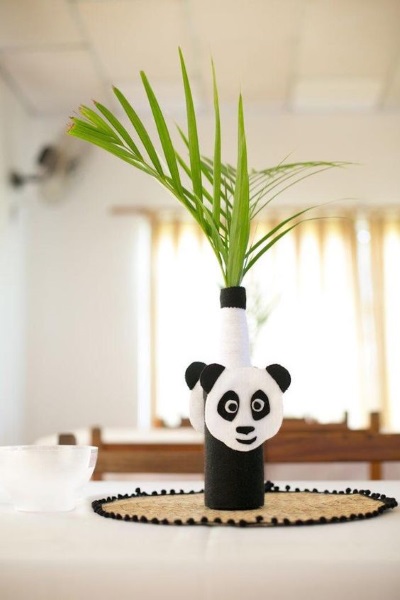 Large Panda Face Balloons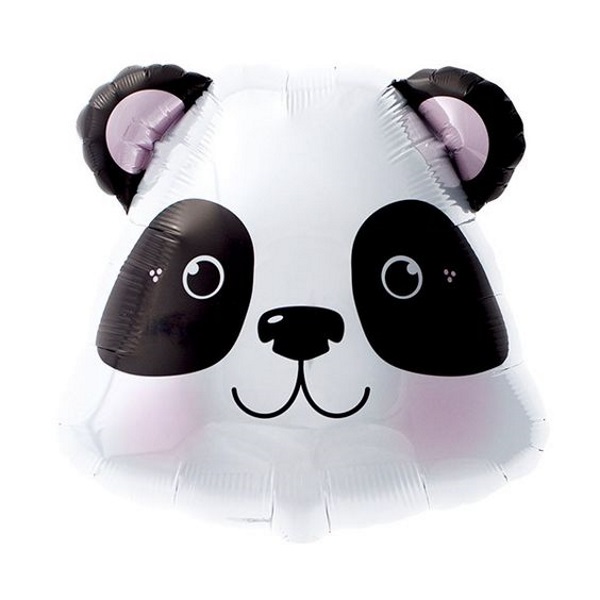 DIY Panda Balloon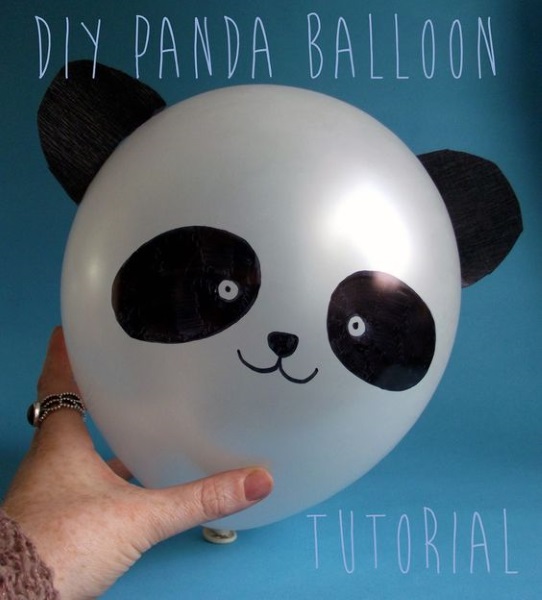 Turn your white paper lanterns into a cute panda, with 2 pompoms and this template!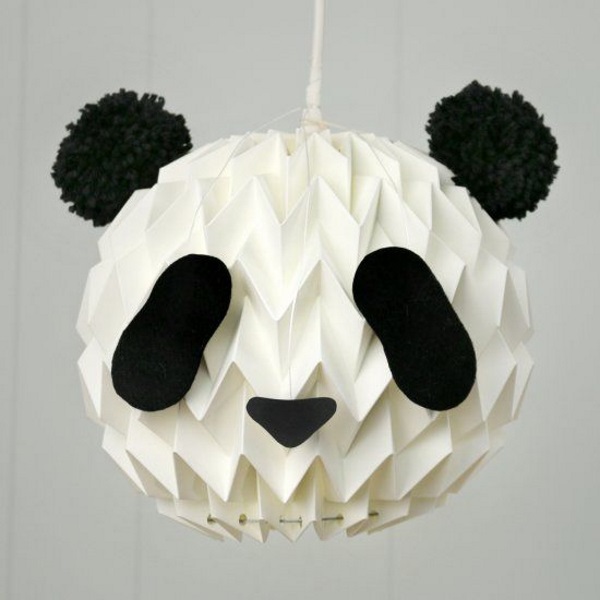 Panda birthday banners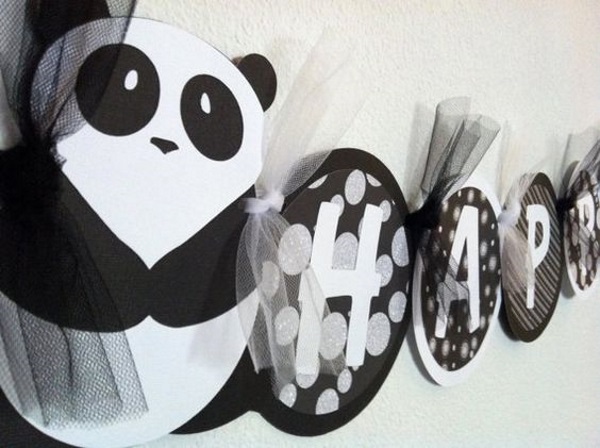 Panda Birthday Banners for Girl's Party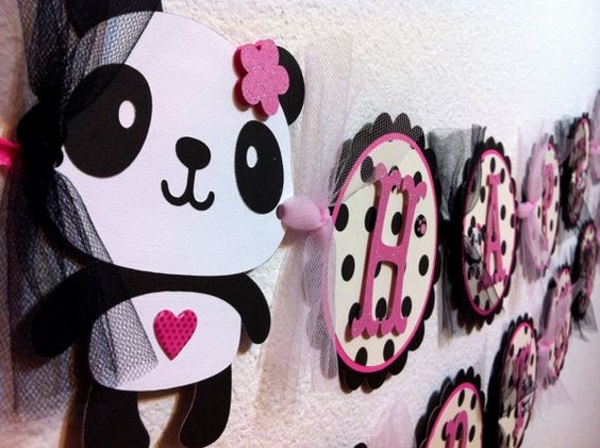 Cute Panda Mulberry Paper Lanterns String Lights. Would be so cute for a baby shower or children's birthday party!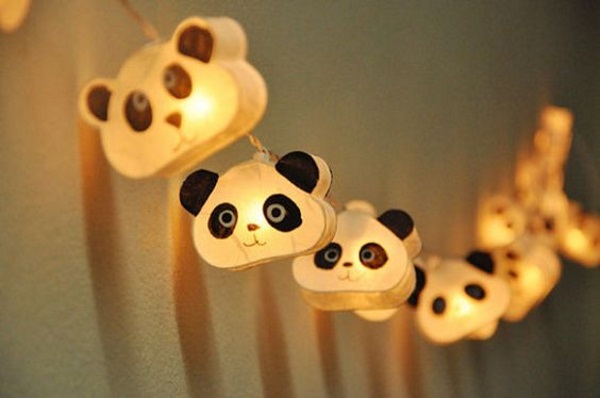 Panda lanterns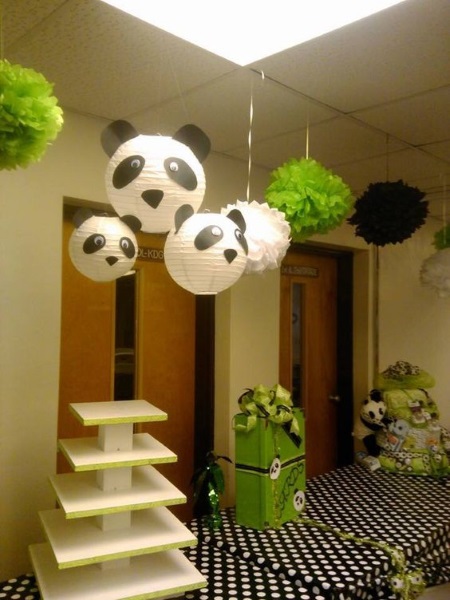 Panda birthday party Food ideas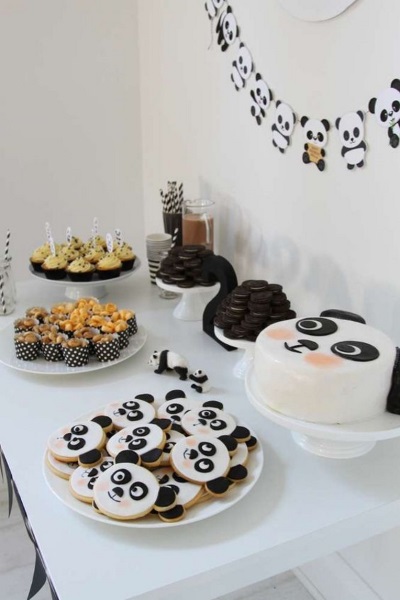 To make dining even more fun, here are few Black + White Party Supplies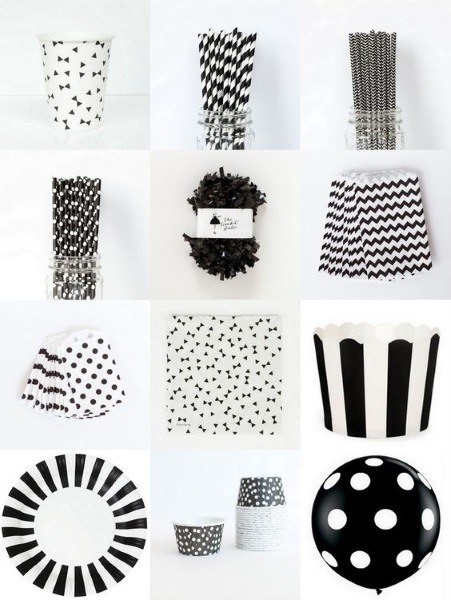 Party Straw Toppers & Straws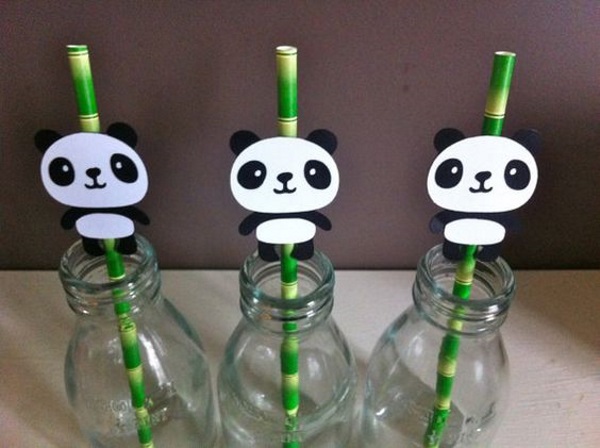 Panda plates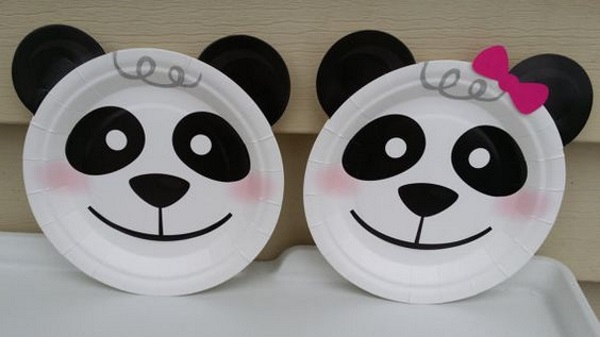 Panda Cake Pops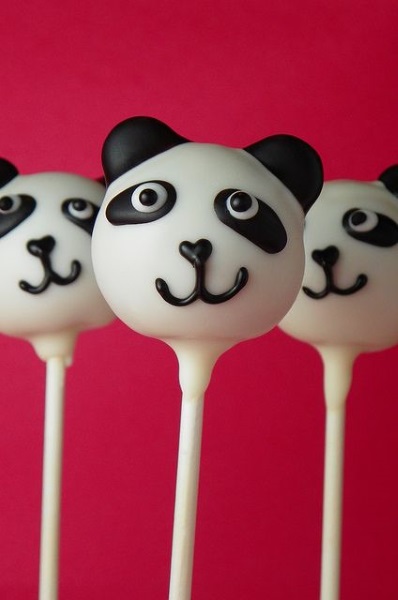 Rich and creamy vanilla custard ice cream is scooped onto chocolate dipped cones and decorated to look like adorable panda bears.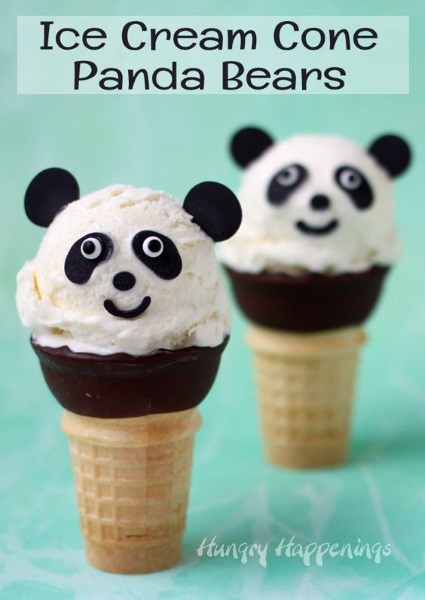 Forest Friends Decorated Sugar Cookies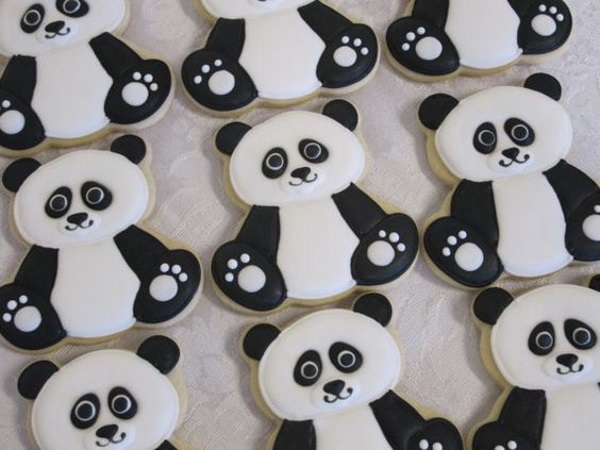 Panda Oreo Cookies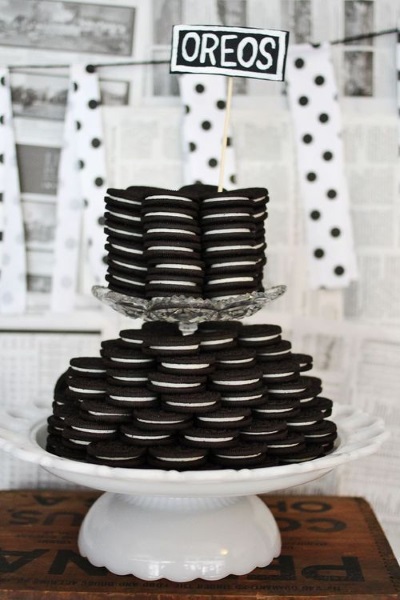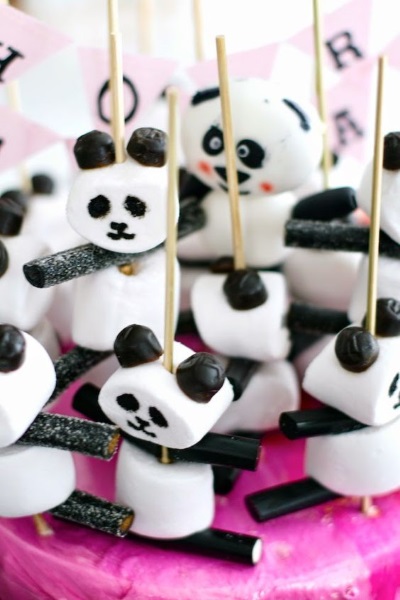 Adorable cake pops at a Panda Birthday Party!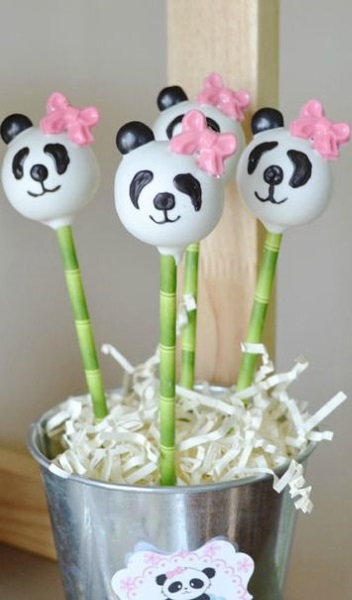 Cute macaroons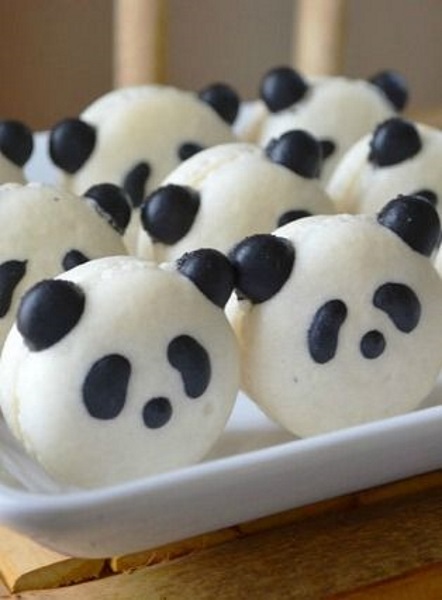 Panda Marshmallow Pops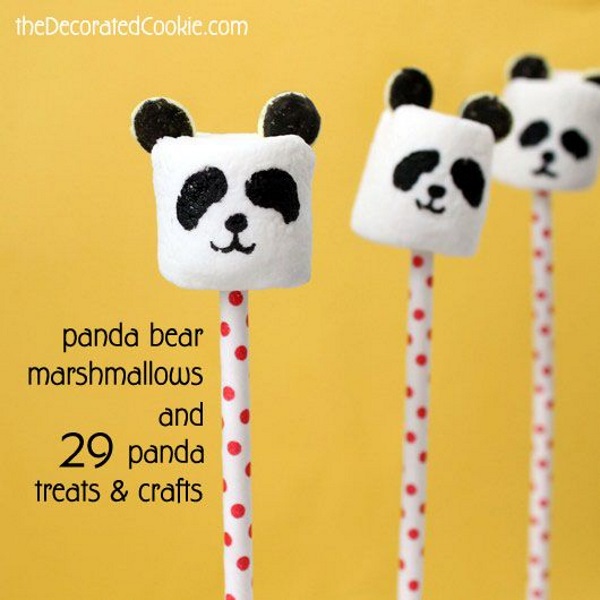 Cute panda shaped rice balls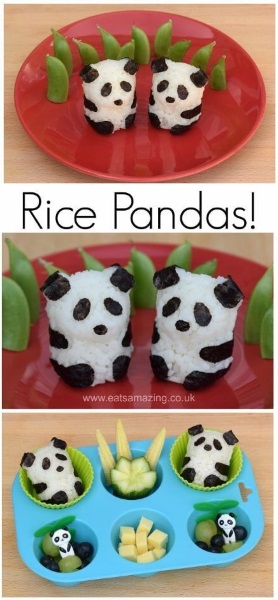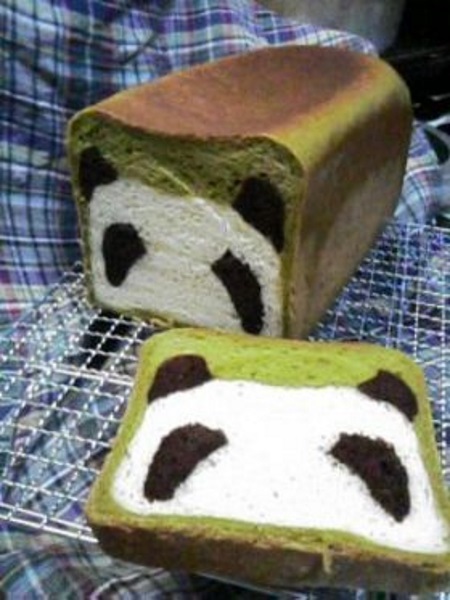 Panda Cupcake Designs
Such a fun and easy to make cupcake! LOVE it!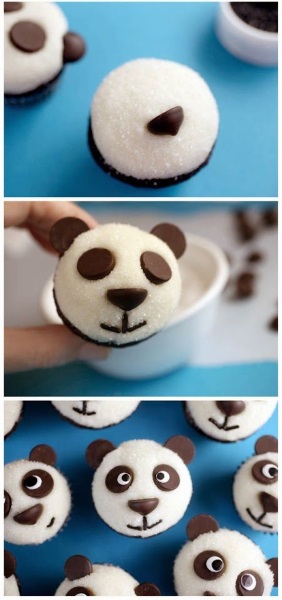 Panda Birthday Party cupcakes!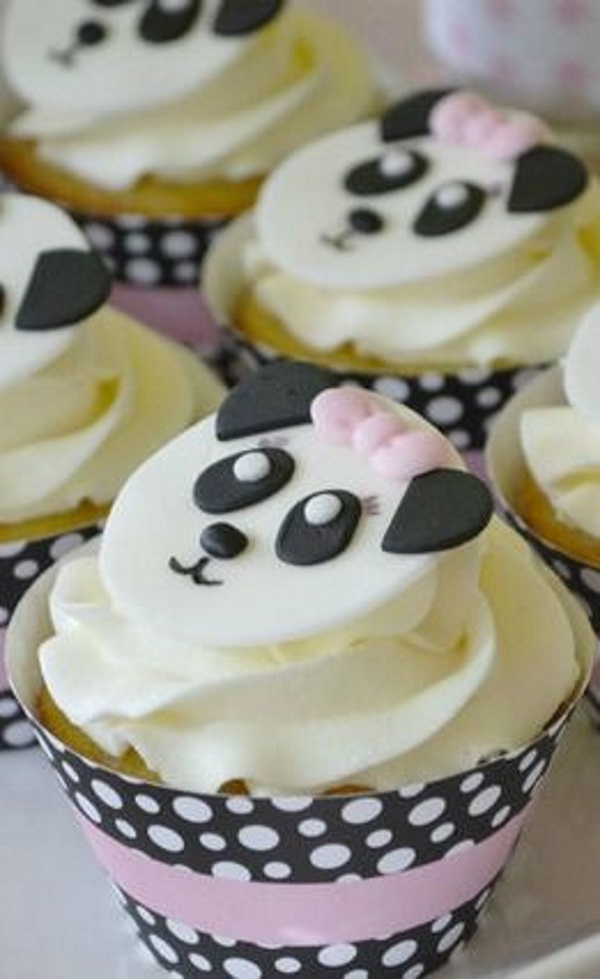 Kung Fu Panda Birthday Cake Ideas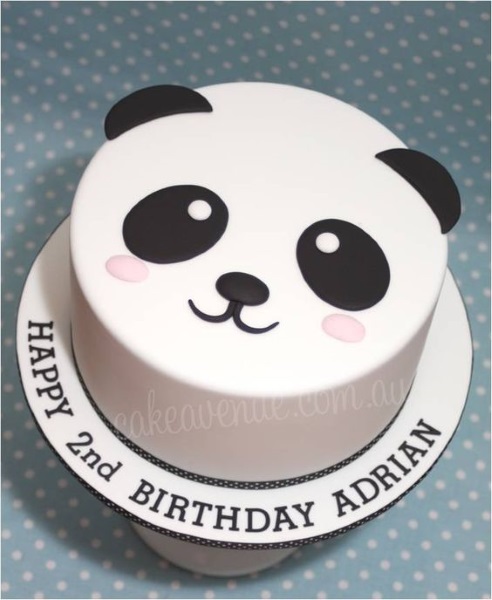 Panda Bear and Bamboo cake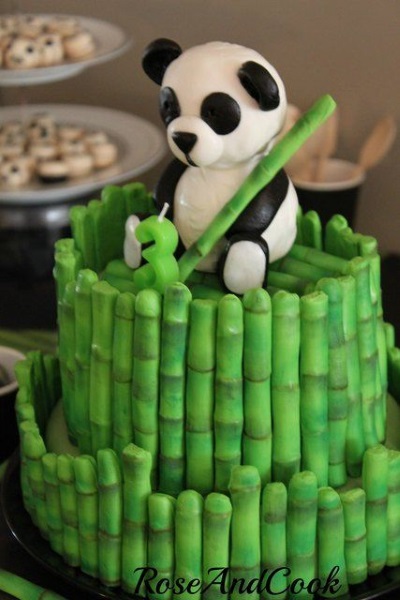 Panda Cake for Girl's birthday party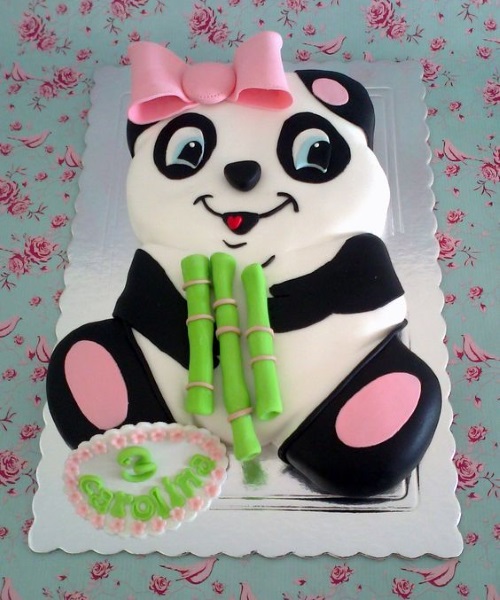 Kung Fu Panda Birthday Party Giveaways/ Panda Party Treats/ Panda Party Favors
Bamboo Stick Favors for Panda + Donut Party – BunnyCakes Blog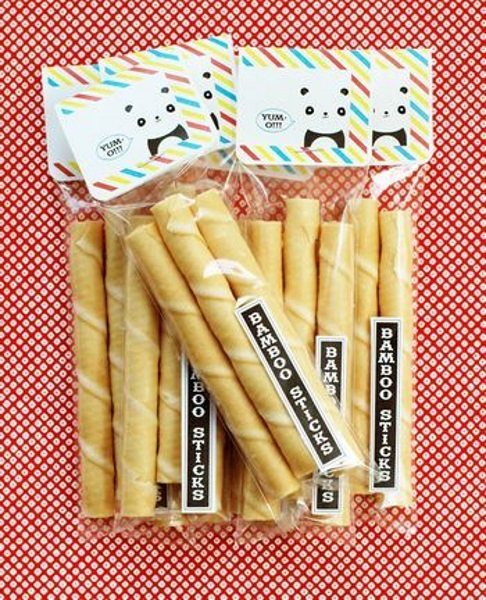 Cool snacks bags for a Panta party treat!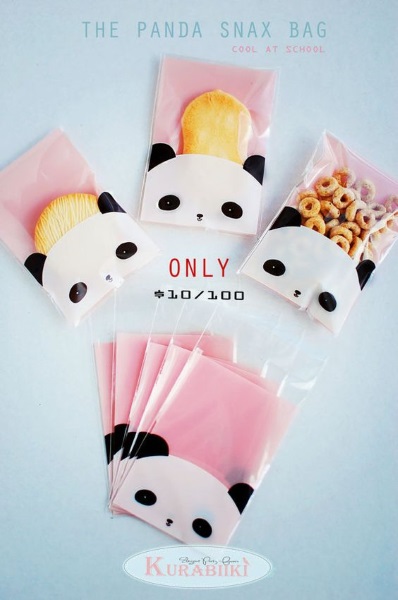 Personalized Birthday Party Favor Bag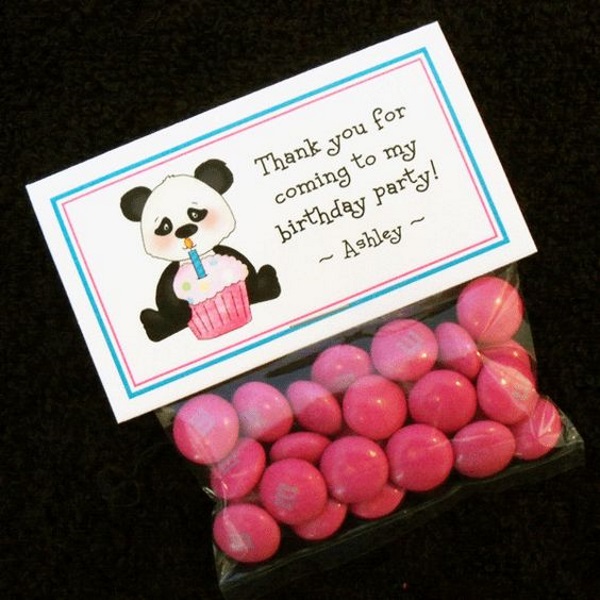 Panda Party bags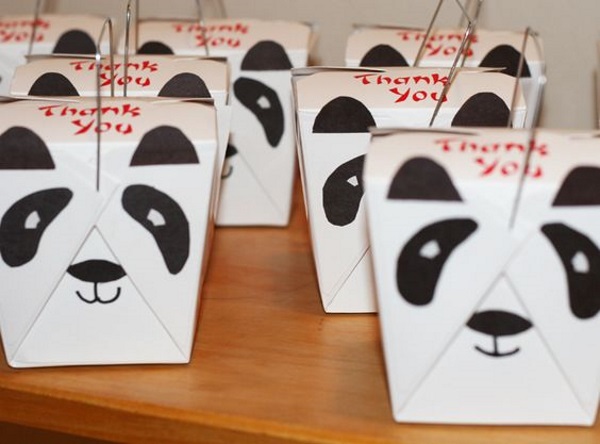 Panda Birthday Party Treat Bags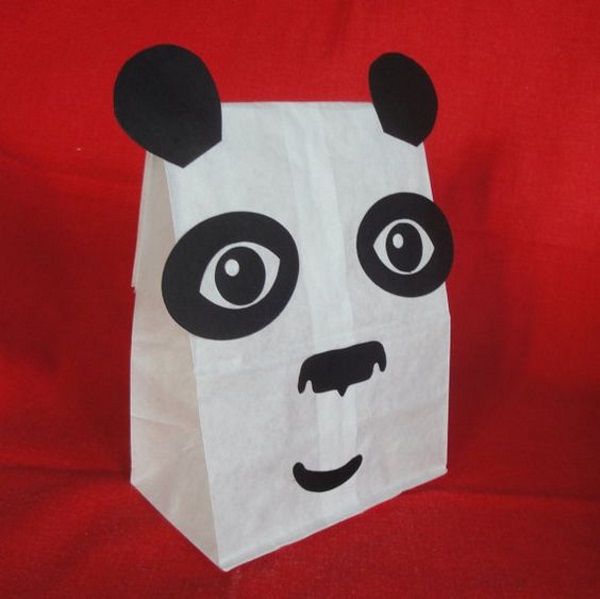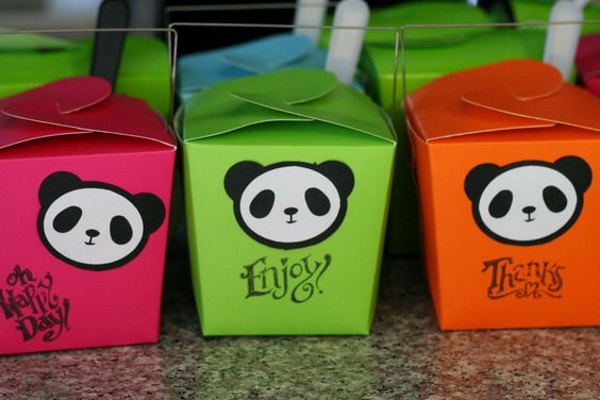 Sweet Panda Bears Bottle Cap Necklaces Girls Birthday Party Favors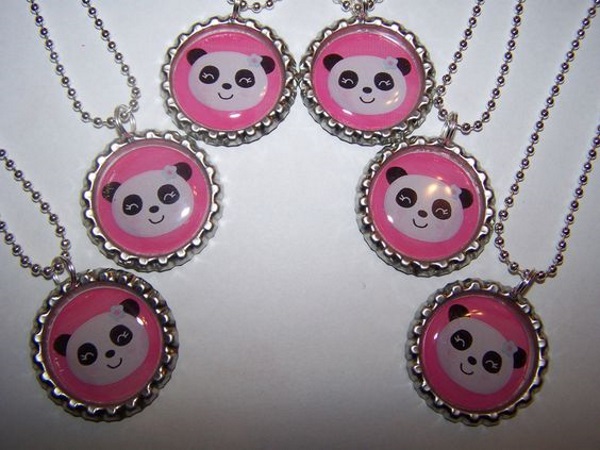 Kung Fu Panda Party Game Ideas
Panda Bingo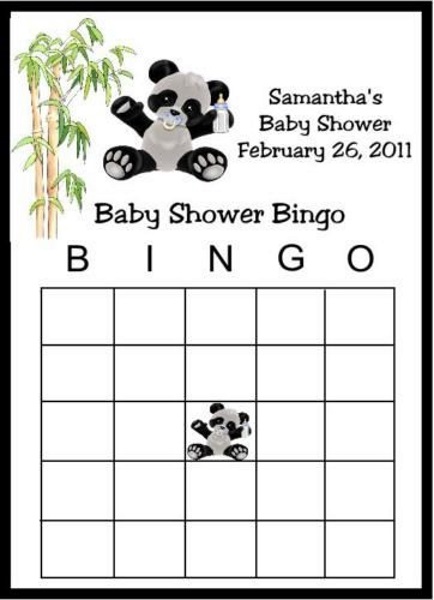 Pin the nose on the Panda
Unique bamboo game for your panda themed birthday celebration. It is a fun, quick and exciting game that two children can play at once. Please visit my panda party supplies page for more party ideas and supplies.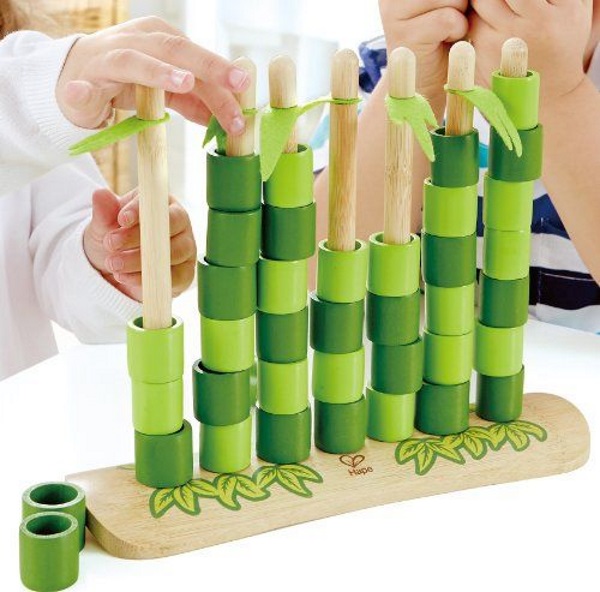 Panda pinata.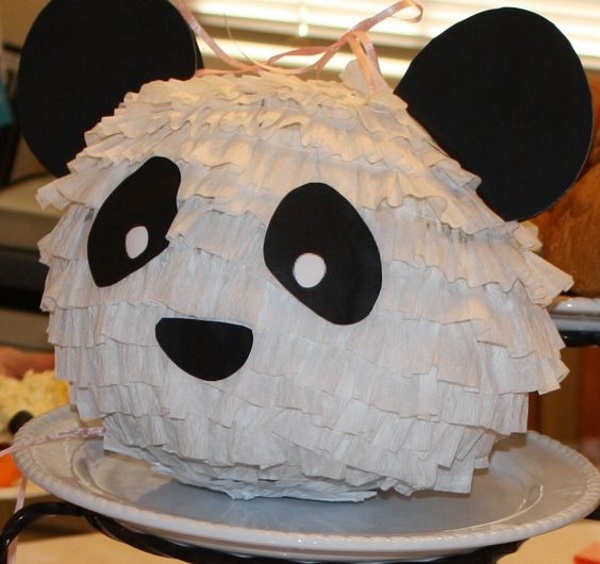 Panda Photo Booth Design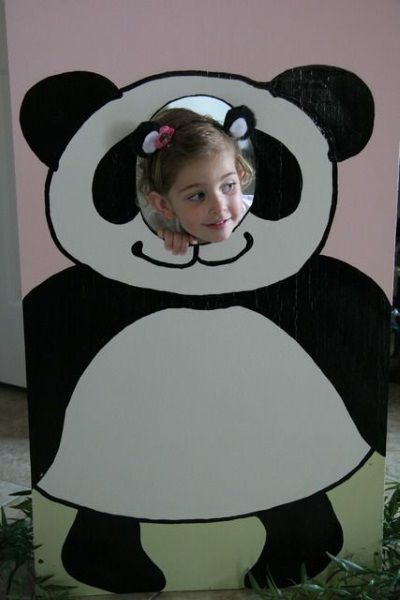 Come out and party in bold black and white Panda way! You may have thought this color is quite dull, but you should have realized now how cute this party theme could turn out. Do it the happy, bubbly and adorable way. Do it for your baby's party and take some photographs of your own Panda Birthday Party and inspire other moms to be creative for their kid's own parties. Did you like this collection? If you do, don't hesitate to tell about this page on your Facebook, Twitter, Pinterest and Instagram okay? Let's do the Kung Fu Fighting party this year for everyone to enjoy!