Happy New Year! Sorry I was a bit late for this greeting but it's still January anyway. The holiday season has been very busy for everyone. Some folks visiting, people go on outings and some have just special activities planned. In my case, our family has been overwhelmed with a pleasant surprise. Well, my brother proposed to his girlfriend on a Christmas eve! Isn't it fun? There's just four children of us in the family and the eldest is the only one who's married already and it's been 10 years ago. So the anticipation of everybody was quite long – lol! It's a part of our country's custom to held weddings on the bride's hometown. Very seldom that the wedding happens on the place of the groom. While sometimes, some couples plan to get married on a known place or travel destination to make their wedding more memorable. Of course, everything would depend on their budget. If you're a millionaire and could afford to pay for everyone's airplane fare, hotel accommodation and meal expenses then bring them all on a famous attraction for your wedding.
By the way, here it is! My brother's Christmas proposal. We originally had MERRY CHRISTMAS. When we decided to switch photographer (from my sister to me), the letters behind the couple are also being changed without the girlfriend knowing about it.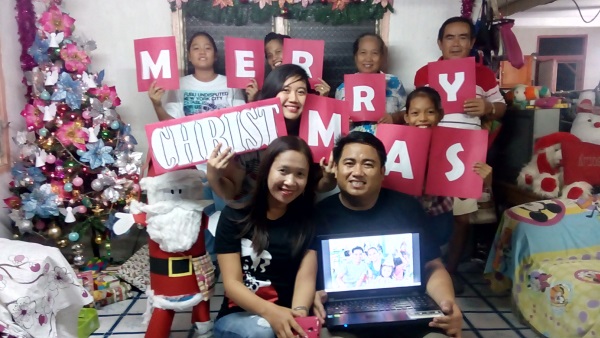 After this shot, I asked my brother's girlfriend to check on the photo taken through a smart phone. Her initial reaction was, "oh it's cute" since she couldn't see it clearly because she needed glasses for reading. When we insisted for her to read the message, that's it!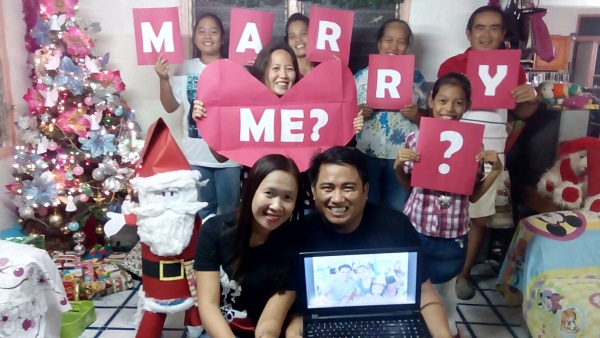 My future sister-in-law lives in Dipolog. It's known with it's famous beach, Dakak. While everyone who've heard about the good news were asking when and where the wedding would take place, someone asked if it's going to be on Dakak. Well, it sounds promising, exciting and tempting but NO. I'd call it a luxurious event if it would be there, not like my brother and his fiancee are celebrities to have it the grand way. If you were to ask me, I'd pick on a much intimate wedding with family and special friends around on an equally pretty venue. At last, the couple found a new hotel that has a garden venue for weddings. It's really new that the ground is plain without landscaping details at all. It's going to be very challenging for us to decorate it for a perfect garden venue for my brother's wedding.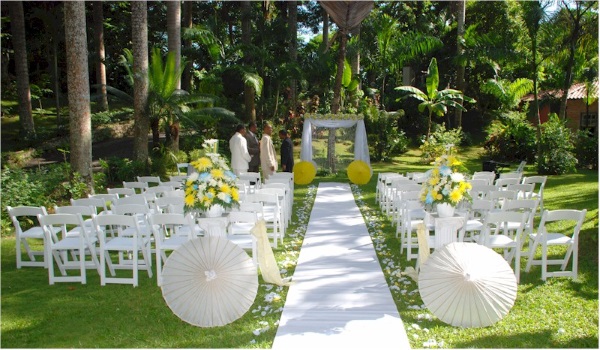 They we're looking for an event decorator while I have been very busy browsing the internet for garden wedding ideas. Here's what I realized. There are only three (3) important elements needed to be decorated for an outdoor wedding, whether it's held in a garden, beach, yard or pool side. First, the wedding arch. It's where the groom, the bride and the officiating priest or minister stands during the wedding ceremony. Second, the wedding aisle or wedding pathway. Walking down the aisle is one of the most emotional and highlights of the ceremony, especially when it's the bride's turn to walk. Third, I don't usually see this but for me it's necessary. The door before the aisle or the entrance. It's to surprise everyone especially the groom, when it's time for the bride to walk in. If you're asking me, what if the wedding is outdoor (without a door)? Just read on and you'll understand what I mean. The decorations on the chairs (chair cover & ribbons), the photo booth decorations, the signage and the rest are just add-ons if you have enough time to work on them and especially if you have enough cash to spend.
Amidst the random grand weddings of celebrity lately, it's important to keep in mind that the wedding isn't have to make the couples financially broke after the celebration. Here are the Best DIY Garden Wedding Decorating Ideas I found online. You might consider them and they'd do you good if you're a fan of DIY arts and crafts just like me and my sisters. Let's get it on!
50 DIY Garden Wedding Arch Ideas
Some people call this as wedding backdrop. As what I've said above, these aren't limited to garden weddings but also to beach or any outdoor venue. The key is mixed and match, a personal touch of people close to the couple would surely result to a great output. This part of the venue is one of the most photographed in a wedding (with the couple of course). What's surprising is that some indoor venues like churches and restaurants use wedding arches these days. Like many other arrangements for a wedding, an arch can be easily made by yourselves. Imagine saying your vows under a wonderful and creative DIY wedding arch!
Easy Garden Wedding Arch Ideas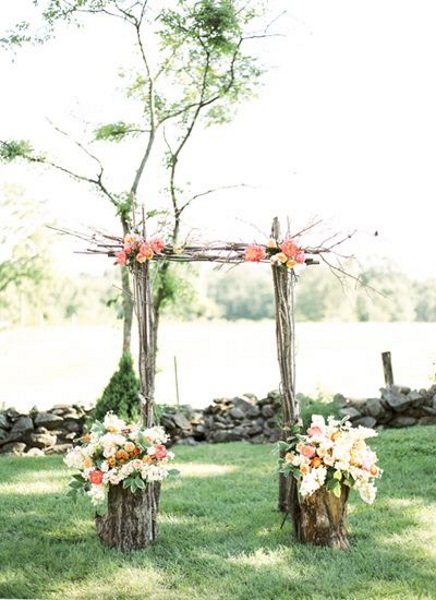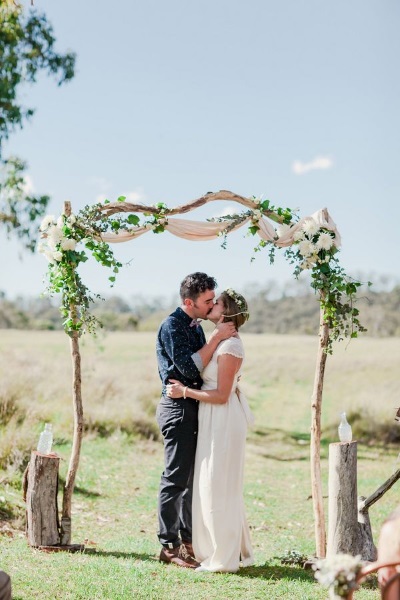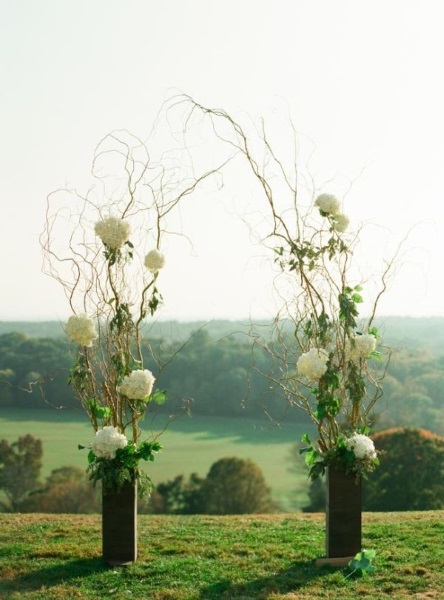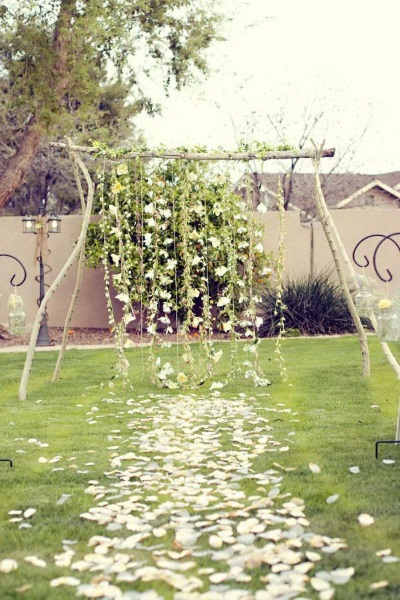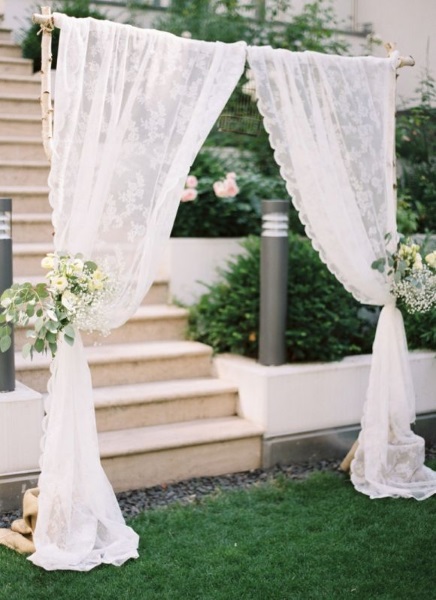 Sunflower Wedding Theme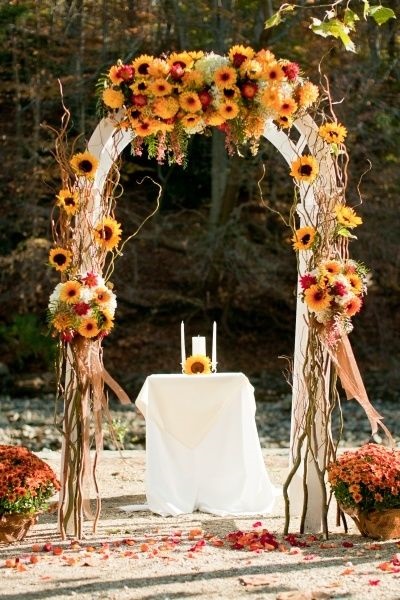 Easy DIY Garden Wedding Arch Ideas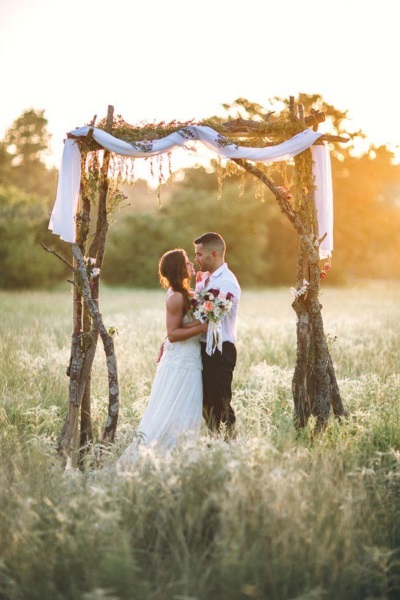 Simple Garden Wedding Arch Ideas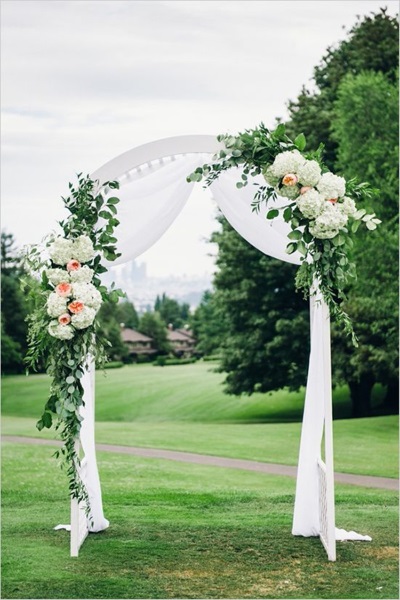 See, I told you these wedding arch ideas would also fit beach weddings..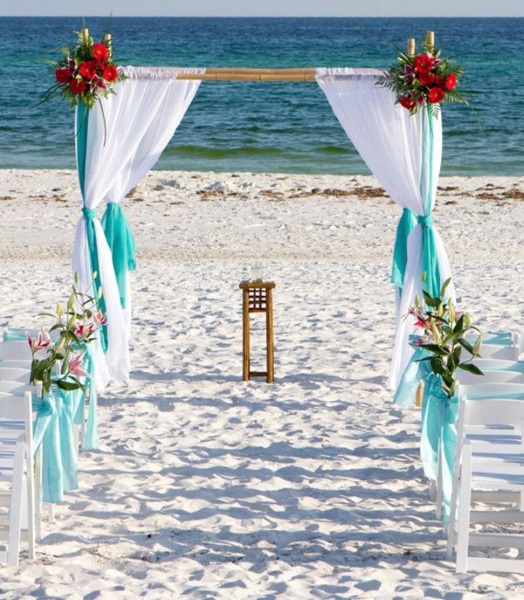 Simple DIY Garden Wedding Arch Ideas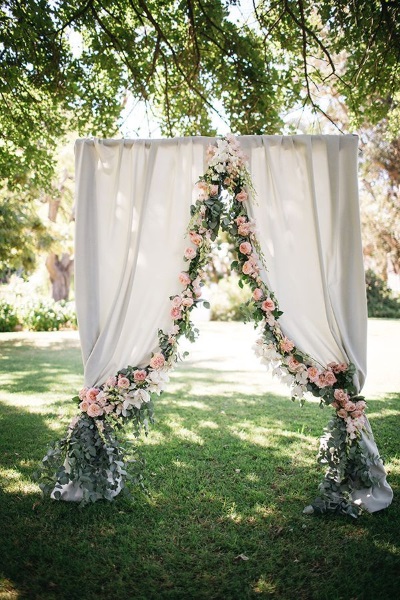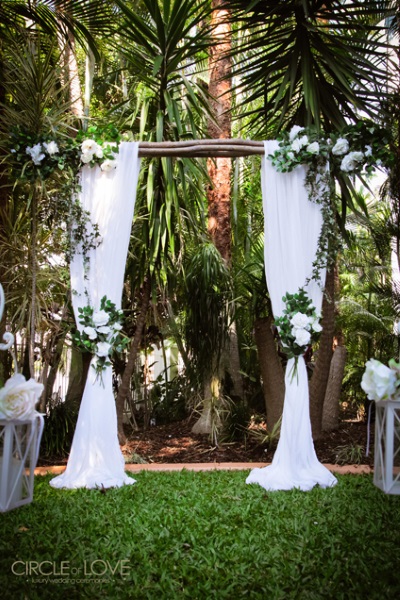 Orange Outdoor Wedding Decor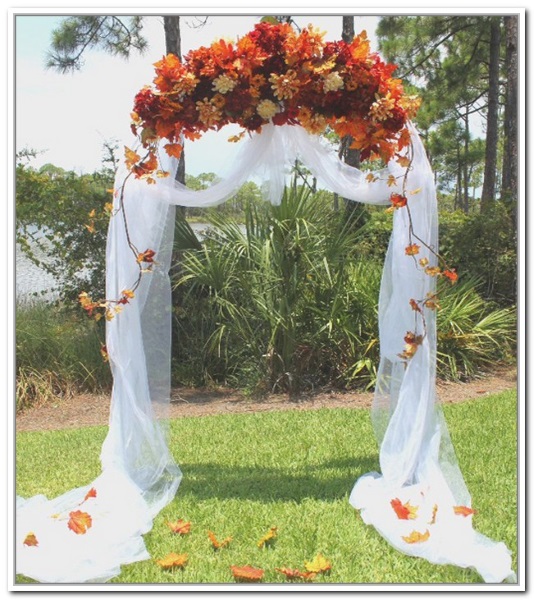 Creative Garden Wedding Arch Ideas
Creative DIY Garden Wedding Arch Ideas
Those hanging mason jar lanterns are really pretty.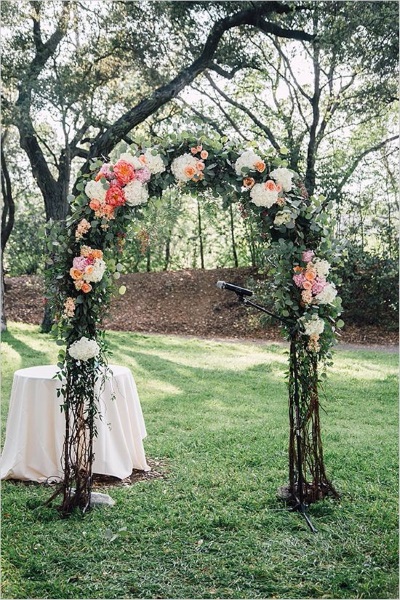 Purple Wedding Decoration
I bet this would also suit other wedding themes, having the idea of white tulle covering the colored tulle.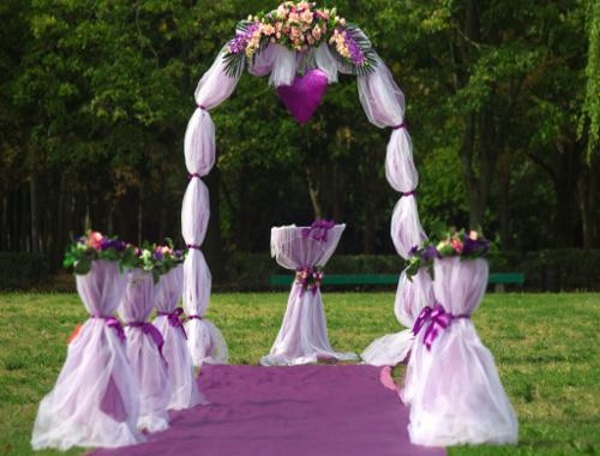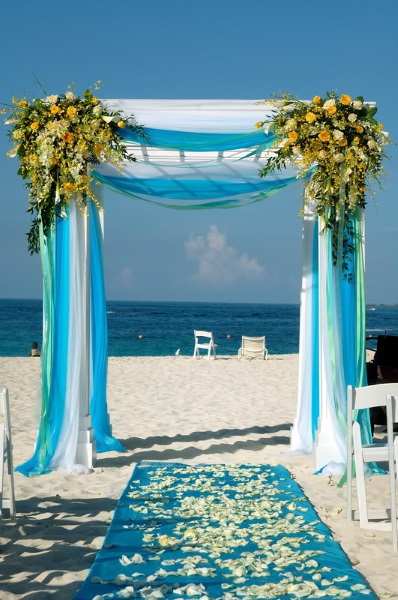 Botanical Garden Wedding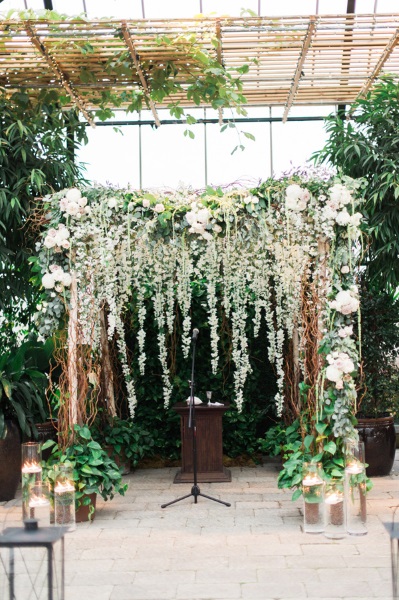 DIY Wedding Decoration using two ladders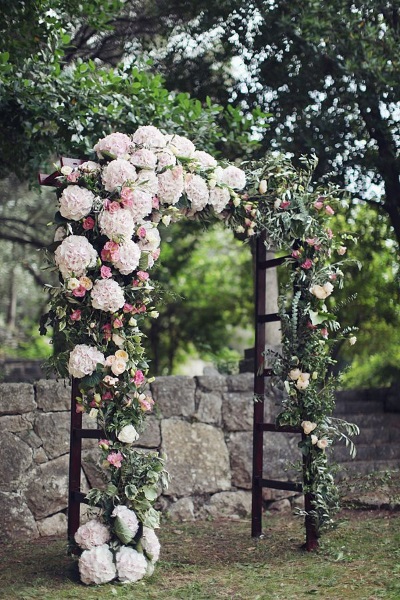 Rustic Garden Wedding Arch Ideas
Do you opt for something country-ish or rustic? This would be perfect for you!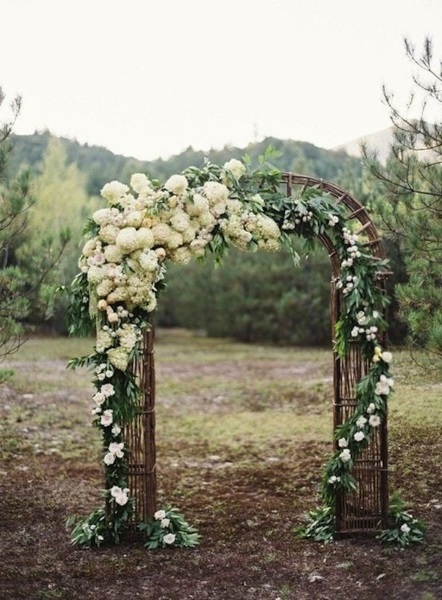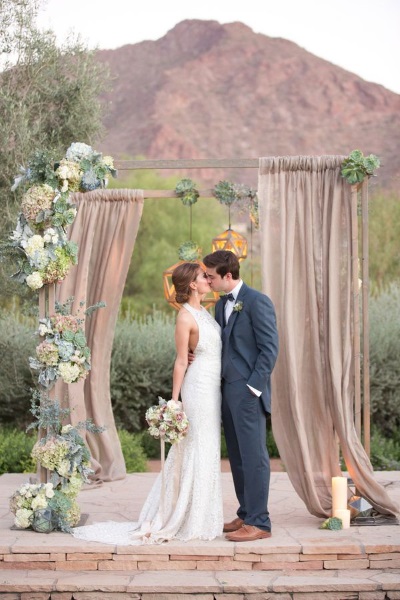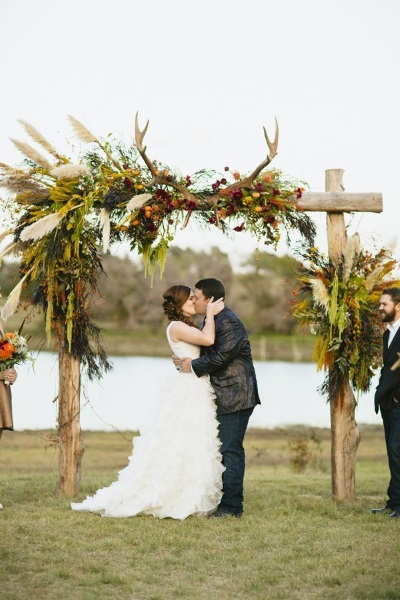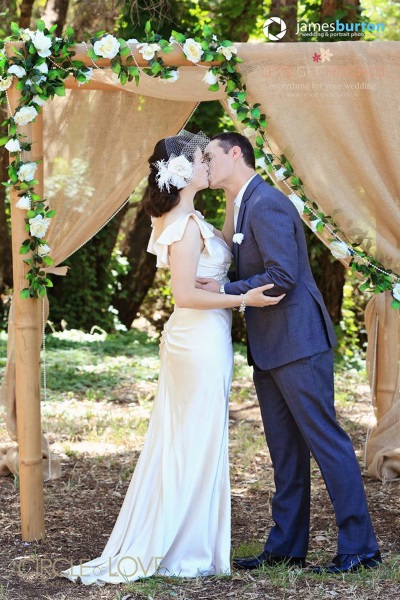 Elegant Garden Wedding Arch Ideas
Those chandeliers actually made it right for an elegant looking wedding arch.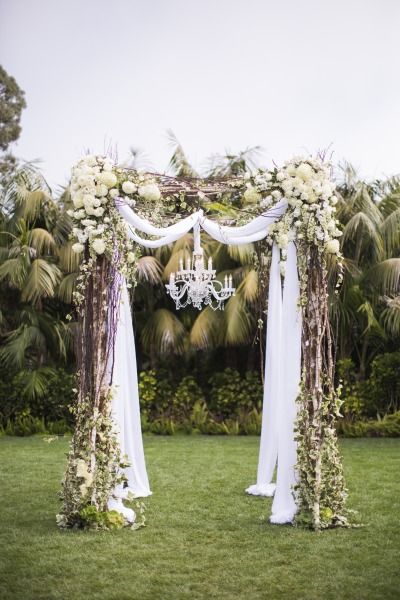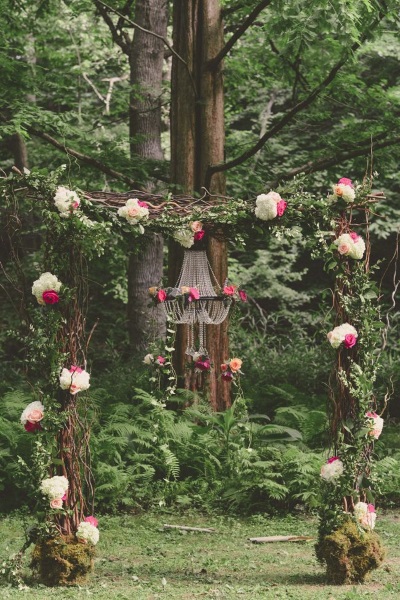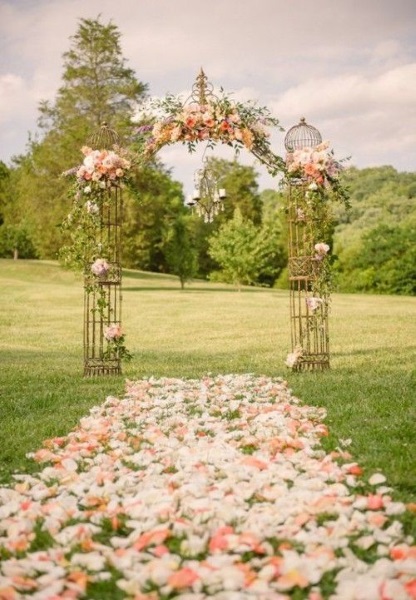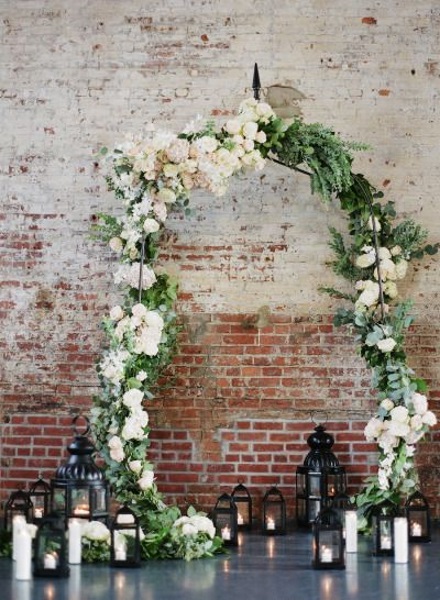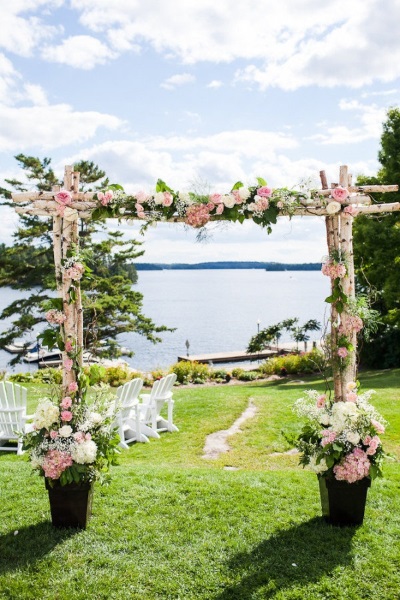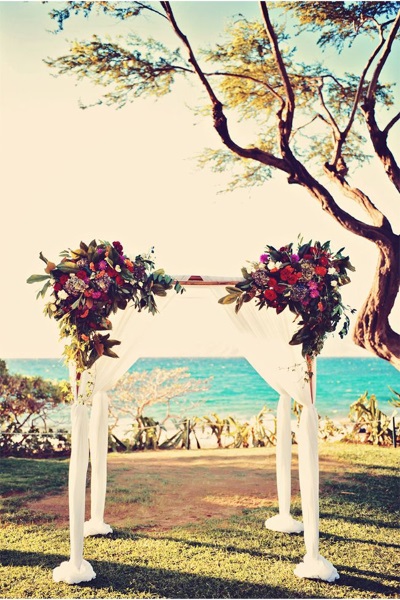 Floral Garden Wedding Arch Ideas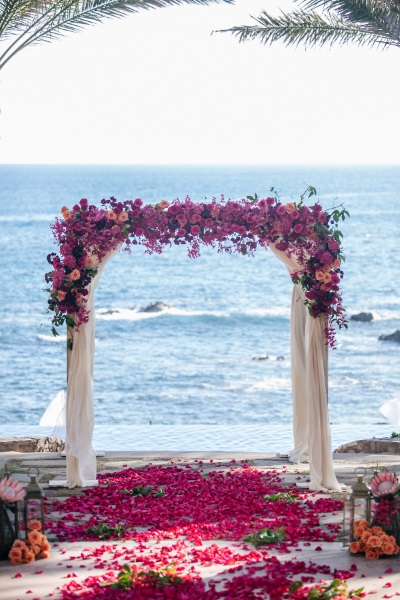 Beautiful Garden Wedding Arch Ideas
The best and most captivating garden wedding arch decorations!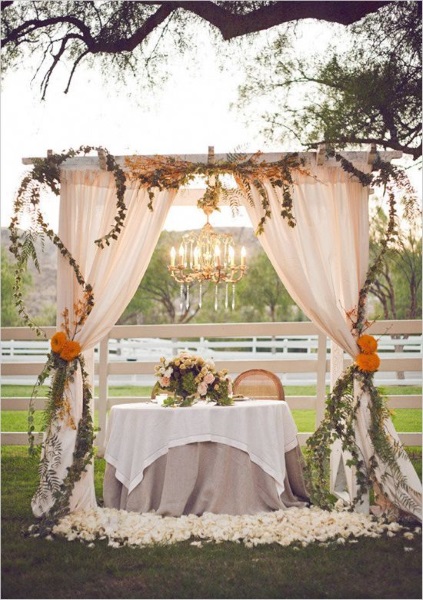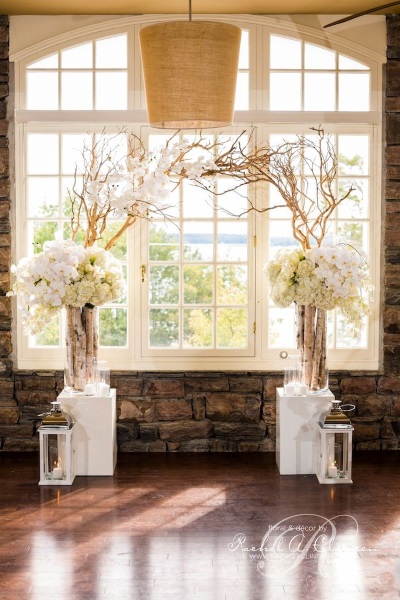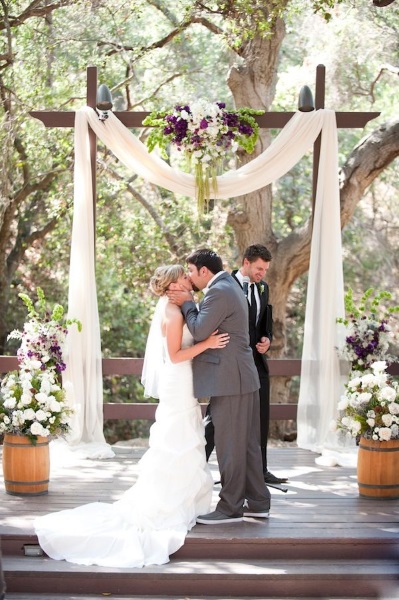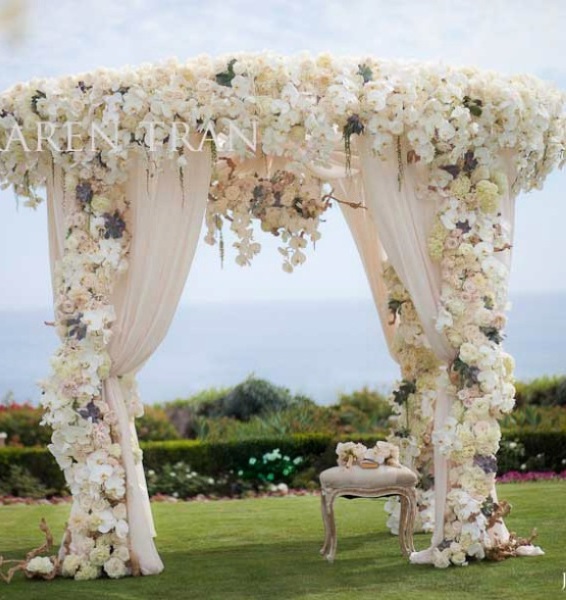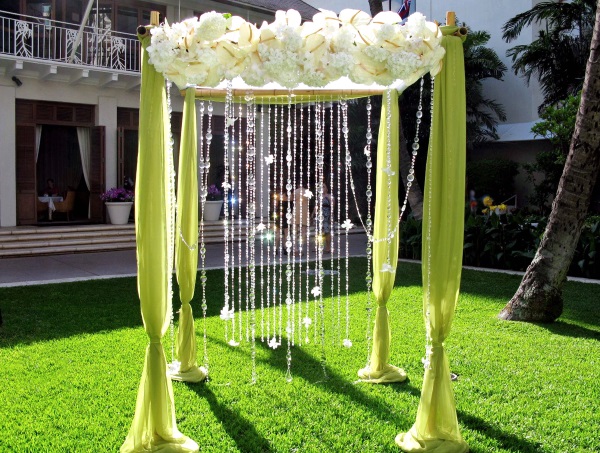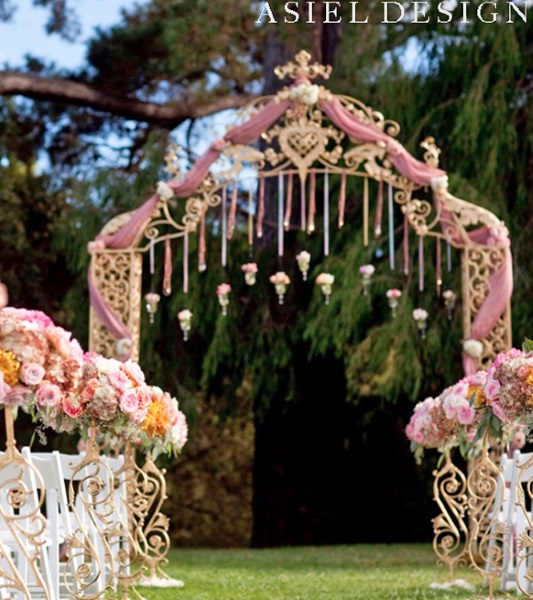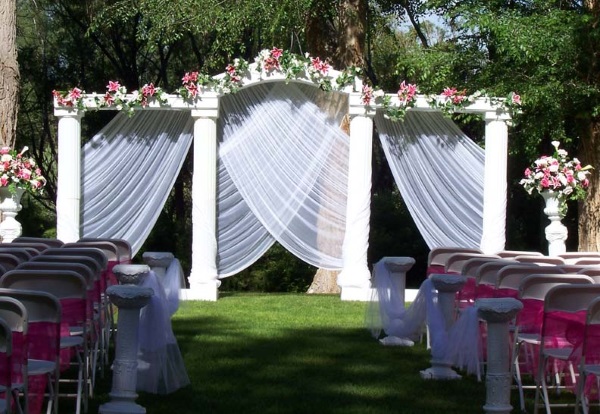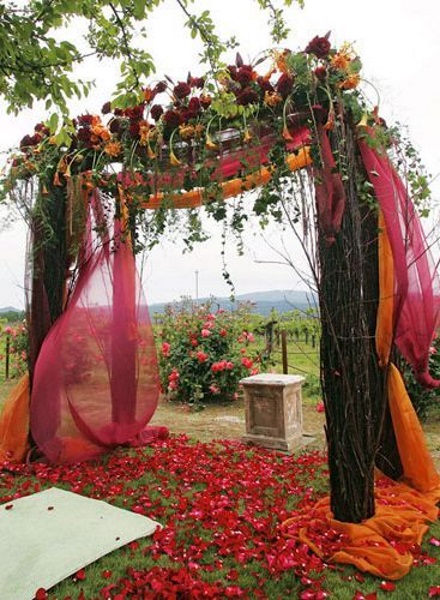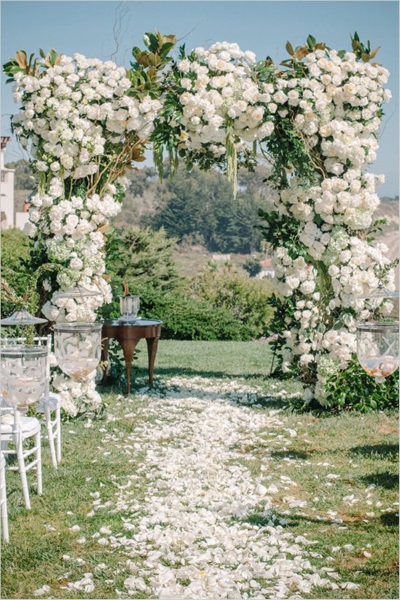 Unique Garden Wedding Arch Ideas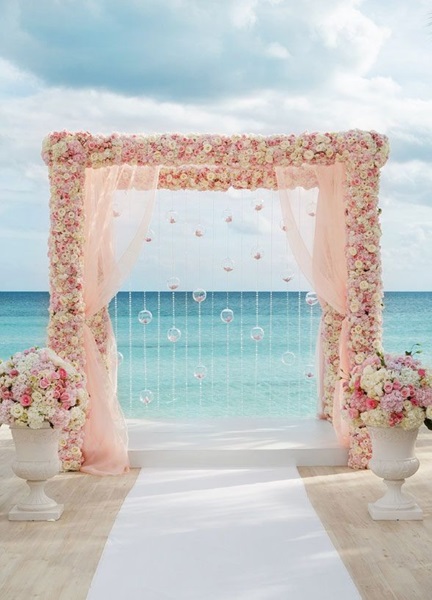 Beautiful DIY Garden Wedding Arch Ideas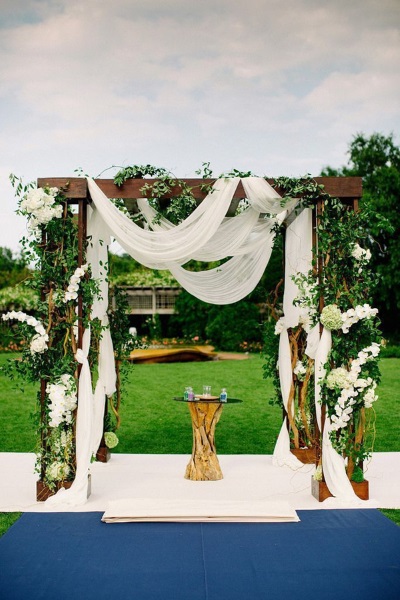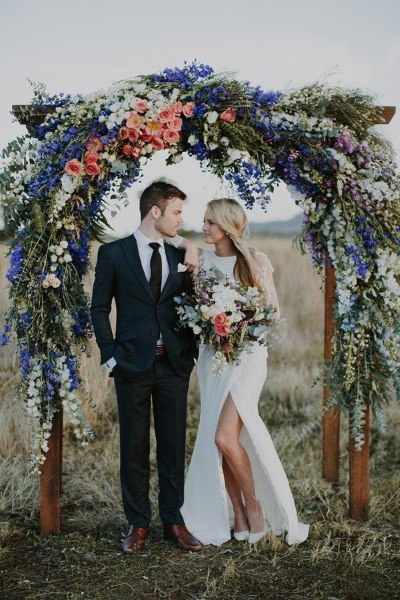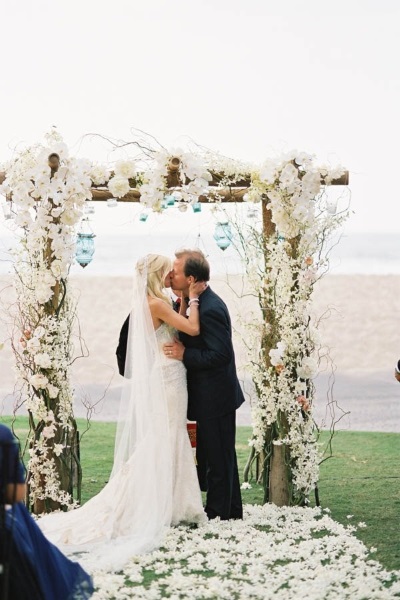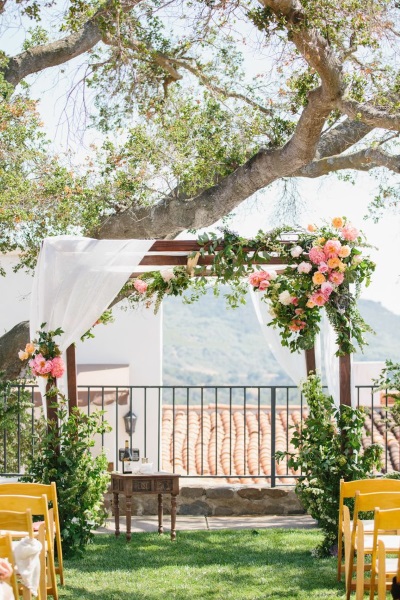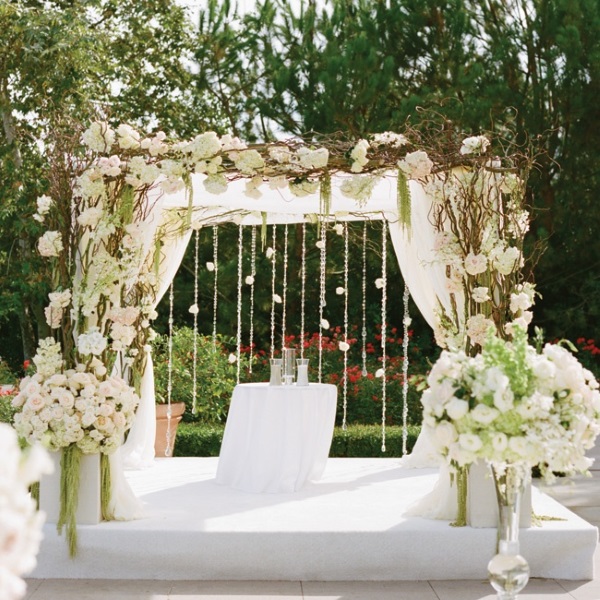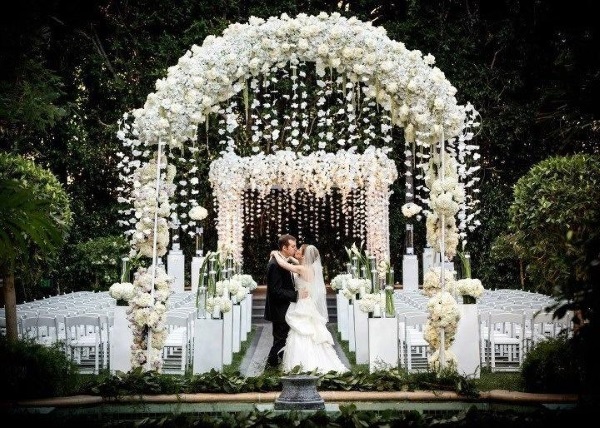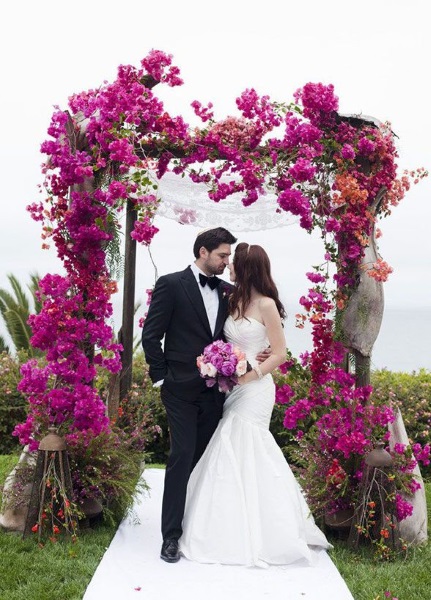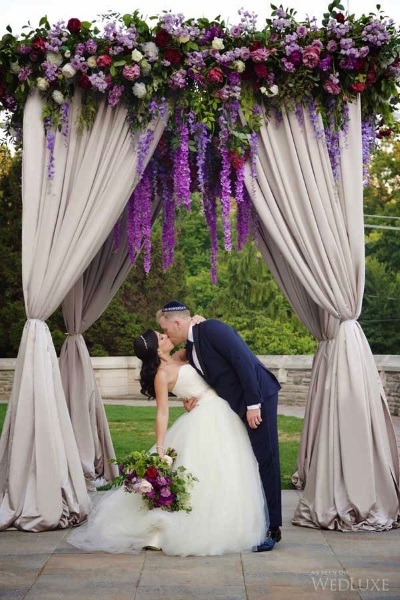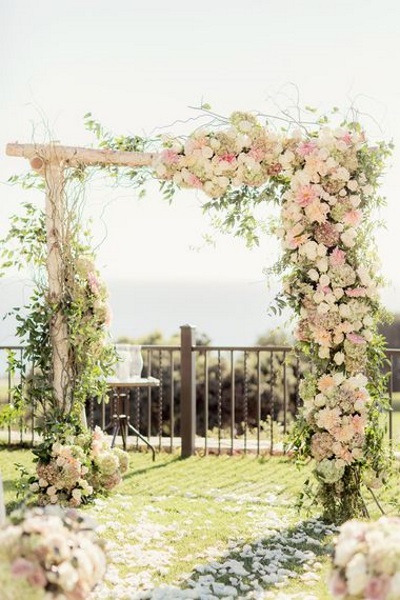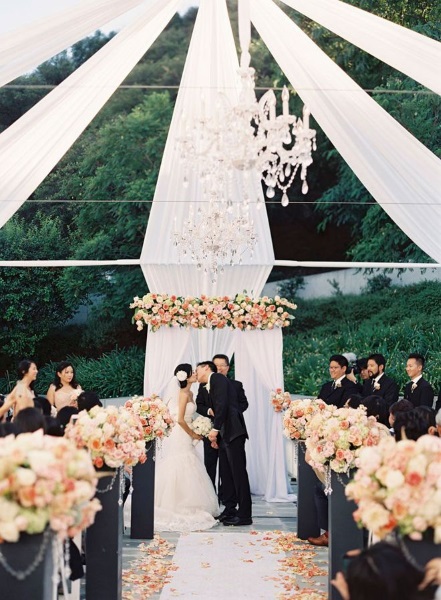 Wait, there's more! Our other outdoor wedding decoration ideas awaits you. Make sure to check on them okay?
DIY Garden Wedding Aisle Ideas
DIY Garden Wedding Entrance Ideas
DIY Garden Wedding Decoration Ideas
I do hope you enjoyed the outdoor wedding decoration ideas above because I surely did. Feel free to share it on Facebook, Instagram, Twitter, Pinterest or email to someone you know who are future grooms and brides. A simple wedding with DIY decorations is equally important as other grand weddings. It's the love of the couple, as well as the two families becoming ONE which really matters, right? Keep the flame burning future MR and MRS. 🙂