Throwing a birthday party for your loved one can be so much fun but we have to admit that it requires a lot of hard work too most especially if the upcoming birthday celebration is for a KID. For adults, most of the time they'd choose a simple meal party with very minimal guests. The presence of the family members and closest friends is enough than to have a grand celebration. Well, we all know we can't have it just like that for a child.
Make sure to check out our 2016 Mickey Mouse Birthday Party Ideas too!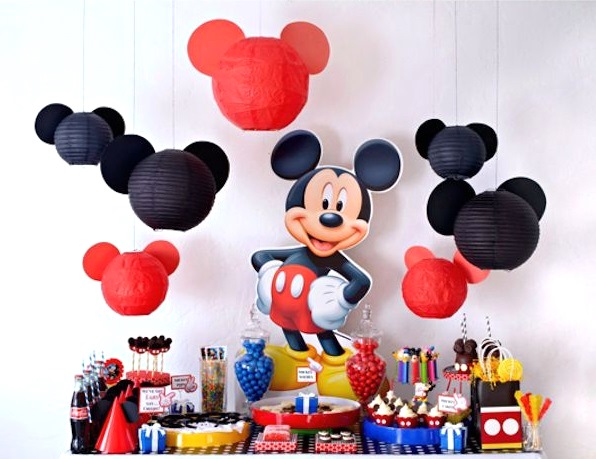 Kids would look forward to their birthdays believing each celebration is going to be as magical, entertaining and exciting as it was the previous year. For the toddlers, parents would often pick a theme in which the child is so much fond of. Fairy tales, superheroes and usually the basic colored themed pink for the girl then blue for the boys. Older kids would even ask for a birthday party theme based on the latest cartoons and animations on TV or maybe choose the classic yet still very famous cartoon characters.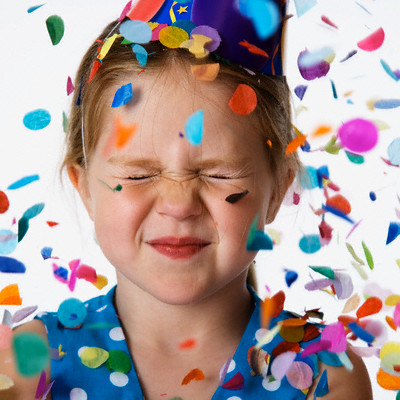 Many of these animated characters would come and go, have gained popularity in their own timeline but no one, indeed no one beats the popularity of Mickey Mouse gained for all time. This official mascot of The Walt Disney Company was the first cartoon star to be featured on the Hollywood Walk of Fame. It was first released in 1928 and even now, it's still a major hit both to the young and the old. Surely dear Mickey Mouse along with his Disney friends have captured the hearts of many and never cease to reign.
Mickey Mouse Party Ideas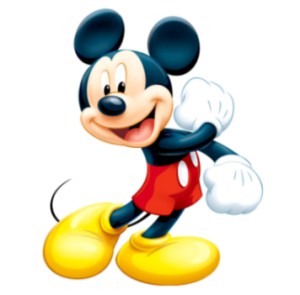 As my way to introduce Mickey Mouse to the youngsters of this generation, I decided to compile all the best of Mickey Mouse Party Ideas I've came across online. Some are ideas, I've seen on my friends' birthday party for their kids. I'm honestly feeling excited and I hope you are too! Calling all mommies and daddies who are planning for a birthday party for their kids, then let's have a fun-filled Disney Mickey Mouse Birthday Party! If your child is a girl, then go for Minnie Mouse Birthday Party in which some of these party ideas may be suitable, except for Minnie's hair bow of course. Enjoy this post everyone! 🙂
NOTE: Mickey Mouse is a theme of Black, Red, Yellow and White too!
Start the Fun with Creative Mickey Mouse Birthday Invitations
When you are all set with your date of celebration, venue and theme then it's the right time to create awesome invitations. Remember it sets the party impression. Despite the popularity of social media, sending out printed invites is still a better idea. People are very appreciative when they receive invitation cards. Distribute the cards a few weeks before the party so they can check if they're available for it. You can order from online card stores or create a DIY Mickey Mouse invitation. Here are some cute samples. Some are postcard types, bookmark invitations while some are Mickey Mouse head shaped and hand shaped.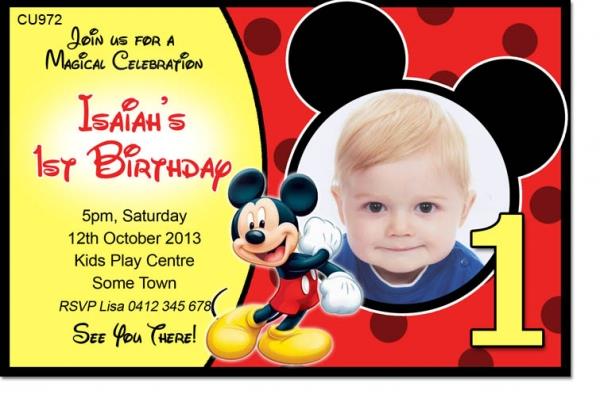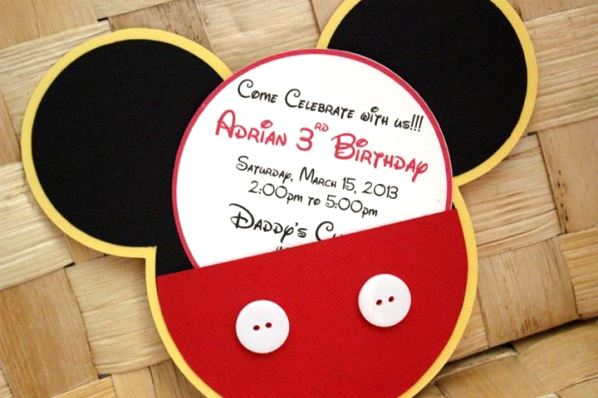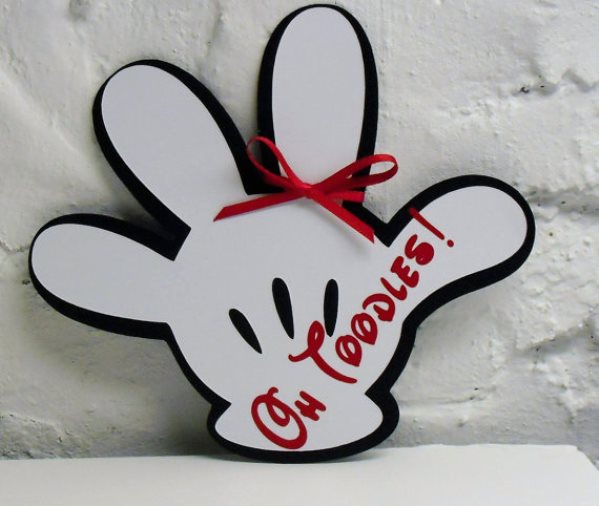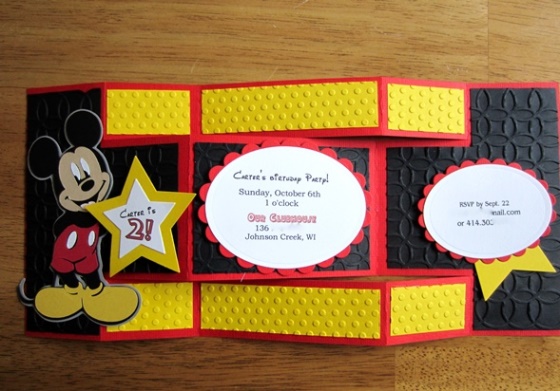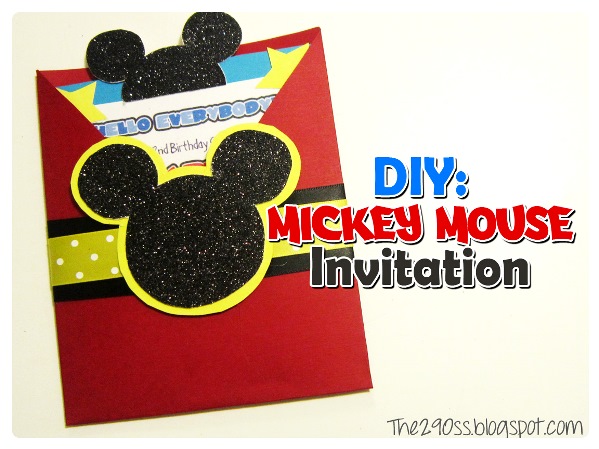 Mickey Mouse Birthday Party Costume or Outfit for the Celebrant
So if your kid is a boy, here's a Mickey Mouse onesie. If your kid is a girl, then go for this super adorable Minnie Mouse onesie too. These outfits are very attractive. Minnie is Mickey's girlfriend by the way.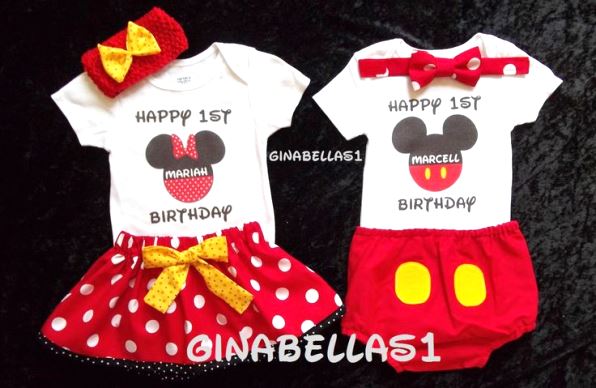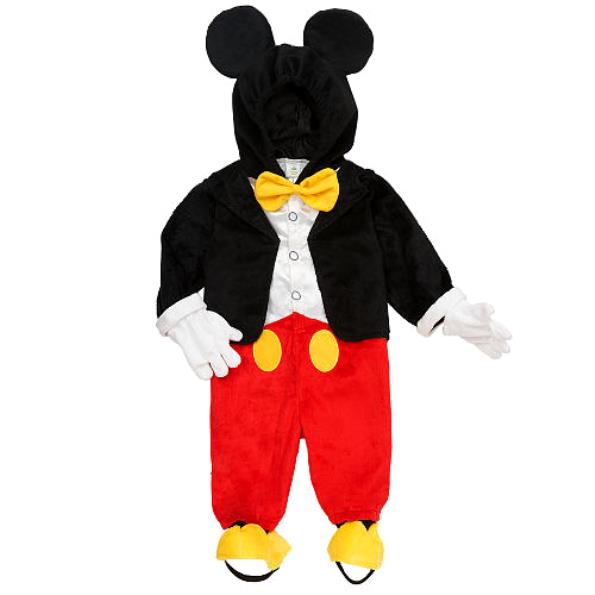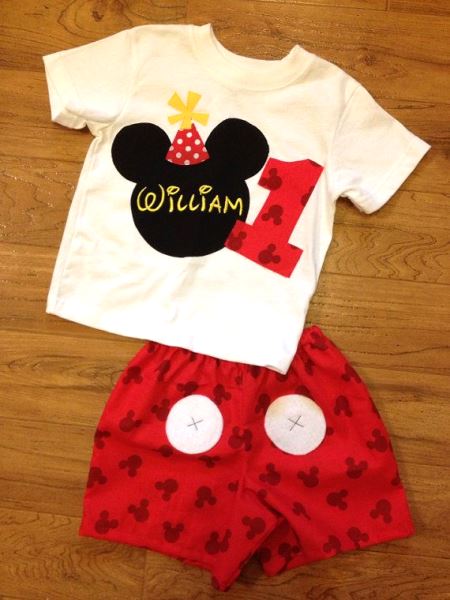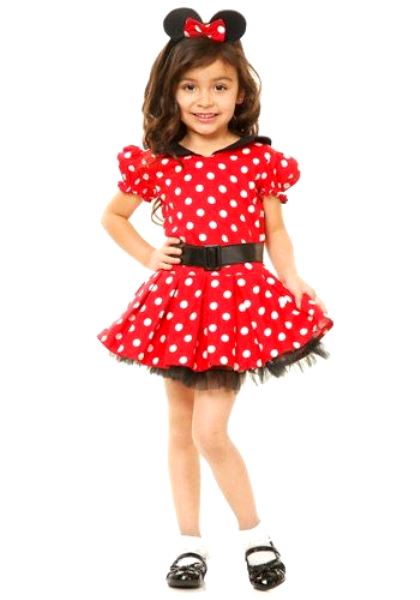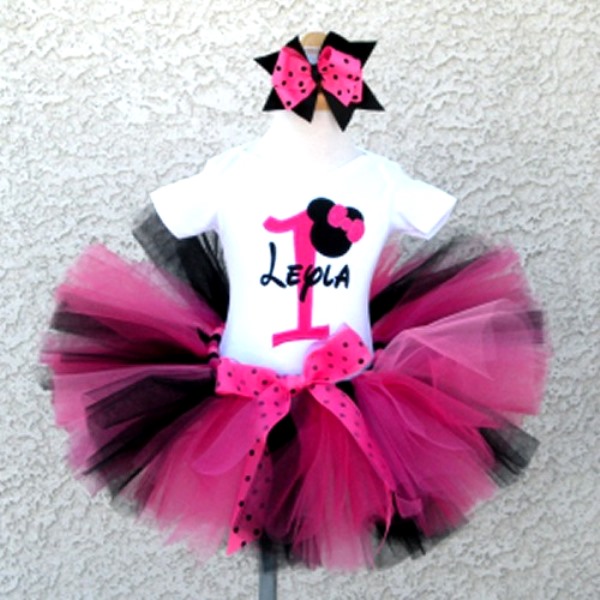 Let the family members wear this cute Mickey/Minnie cap 😀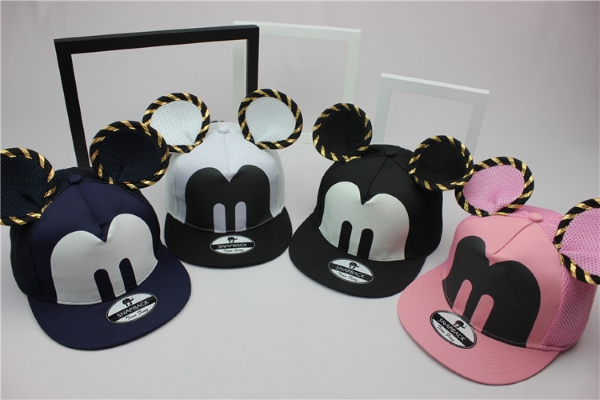 Mickey Mouse Birthday Party Decoration Ideas
Once you've already selected a theme, selecting suitable decorations will be so much easier. It's your choice whether you're renting a venue or would have the party at home. Most importantly, you need to have the right party supplies and decorations to ensure that your place really has that party vibe.
Mickey Mouse Background Decors/ Stage Decorations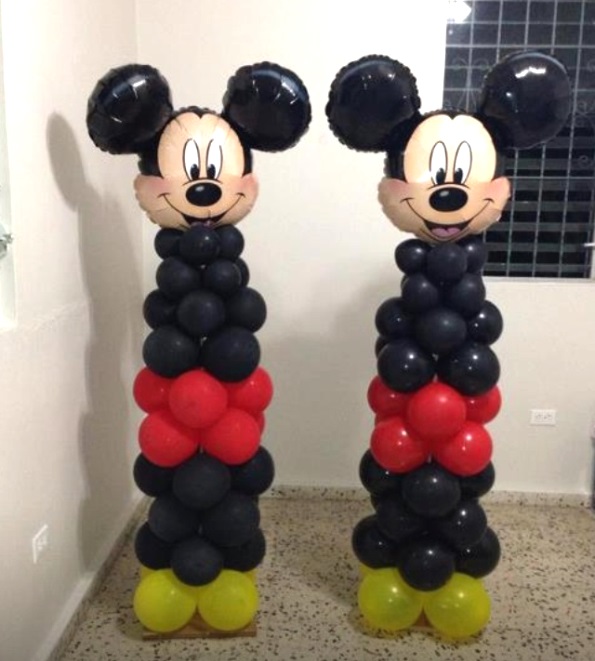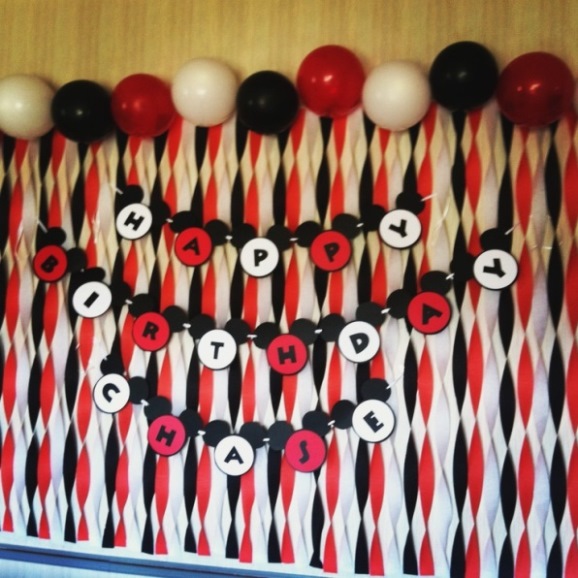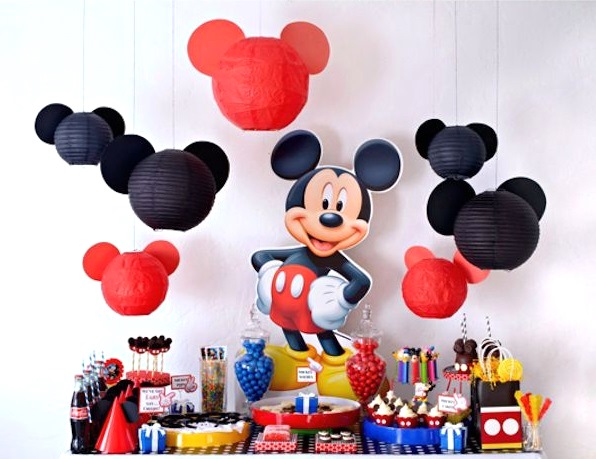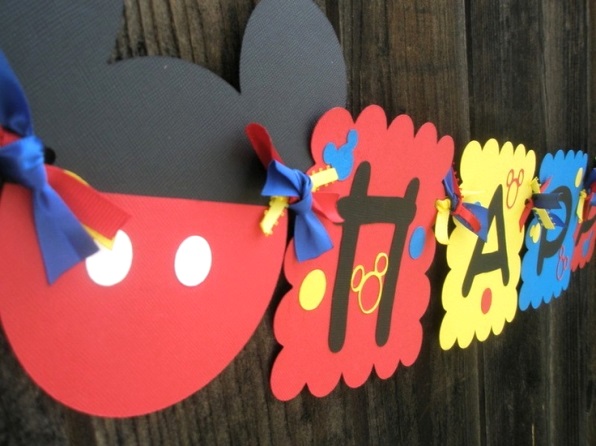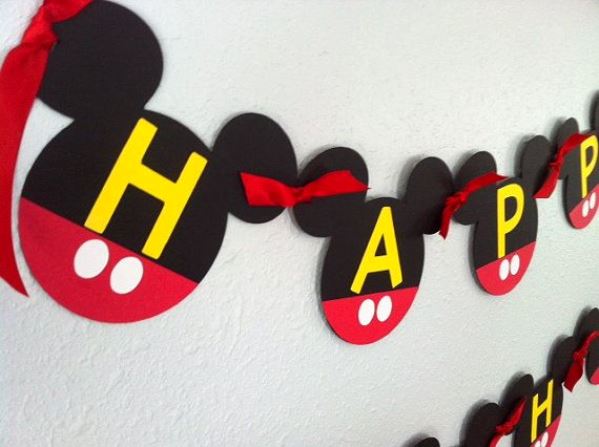 Mickey Mouse Banners and Lettering.. So lovely!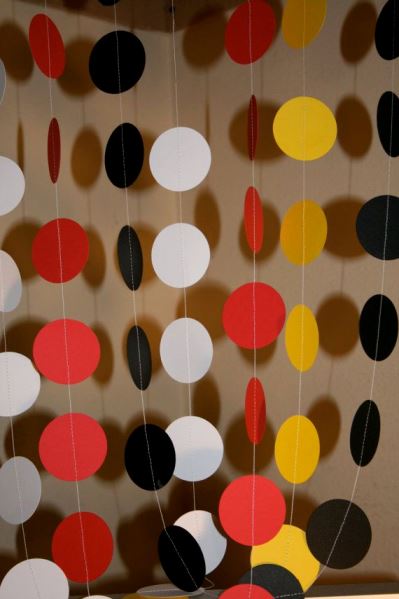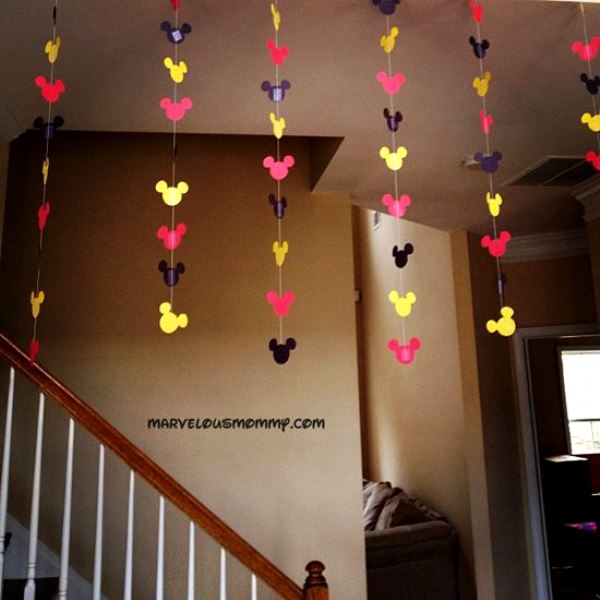 Mickey Mouse Birthday Party Door Decorations / Entrance Decors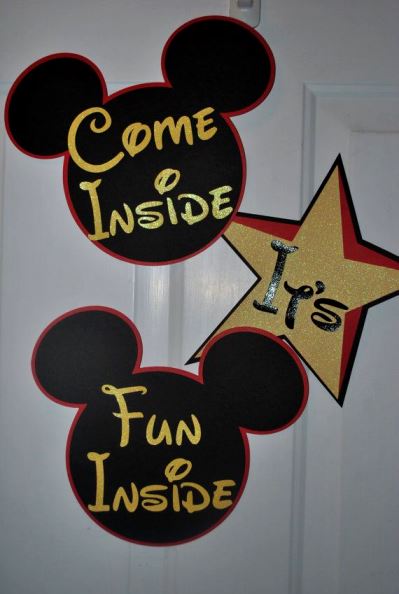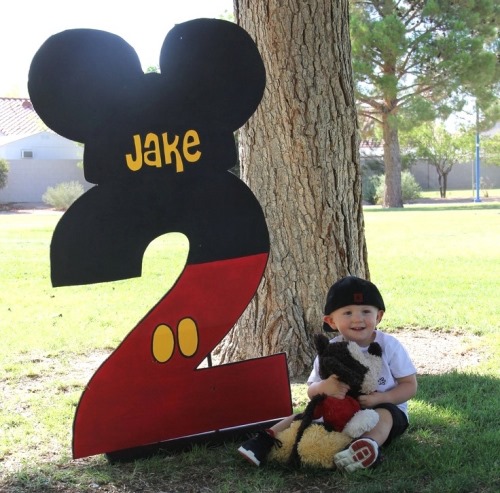 Just in case your child's birthday is also Halloween season, then might as well decorate your party venue with this super cute Mickey Mouse Pumpkin carving.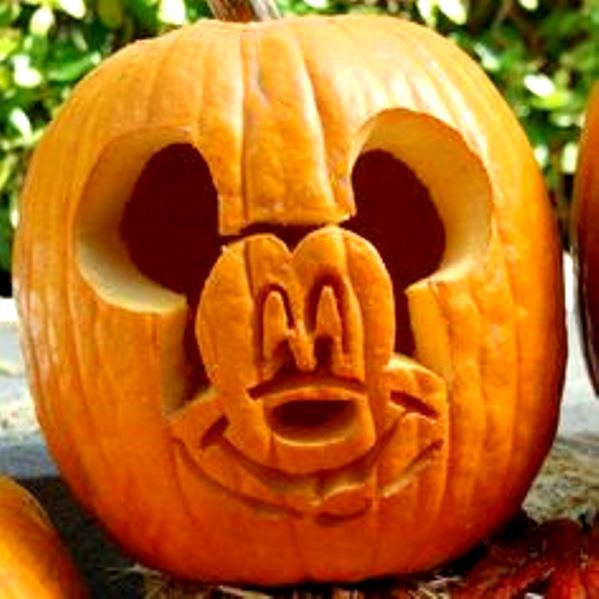 Here's another Mickey Mouse with no carving required!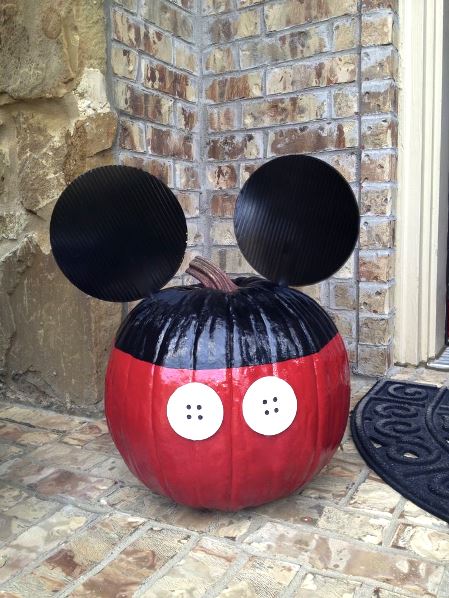 Mickey Mouse Birthday Party Centerpiece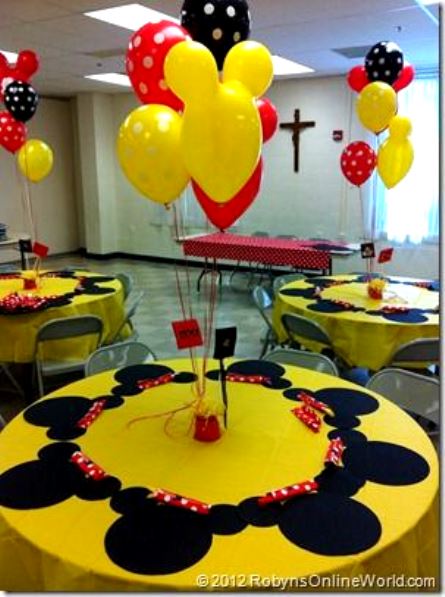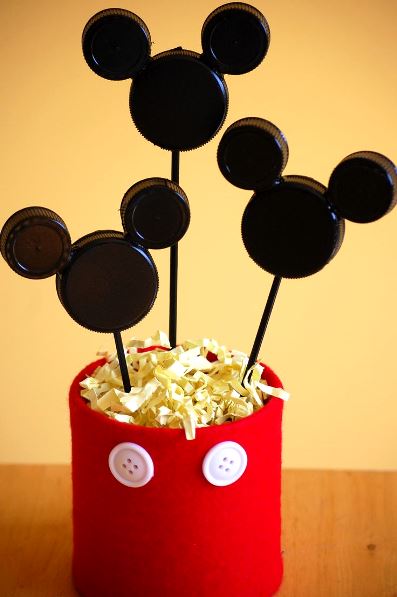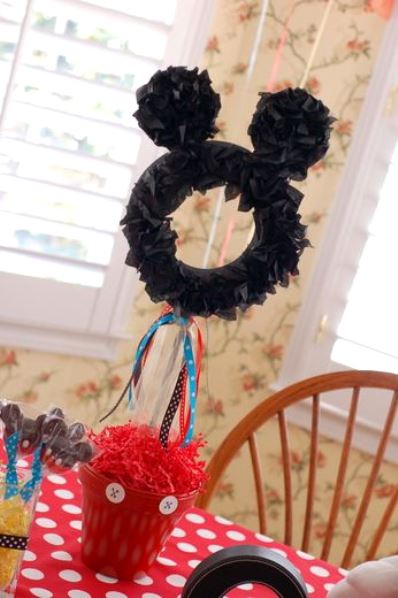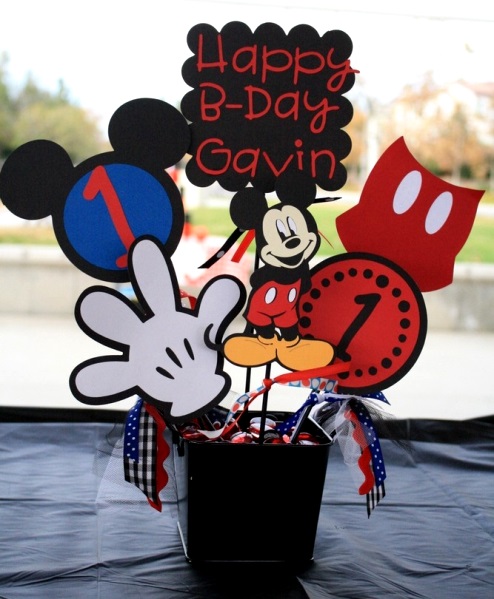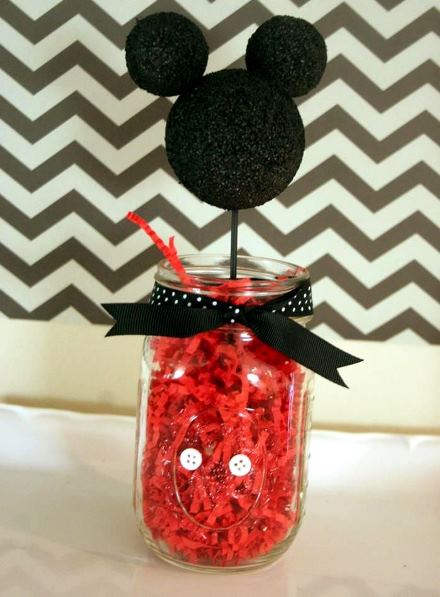 Mickey Mouse Birthday Party Food Ideas and Recipes
Next, you have to plan the food and beverages you will serve are appropriate for your guests. Using some Mickey Mouse disposable utensils would not only add to the color of the celebration but would also save you from enormous dishwashing chores after the party. So while this can cost you some money, this is definitely a worthwhile investment. It can be a great time-saver especially if you are hosting the event at your home. Buy cheap napkins and colored napkins, too јust for the fun of it. If you want, you can choose the color and designs of your purchases according to the party's theme.
Mickey Mouse Birthday Cakes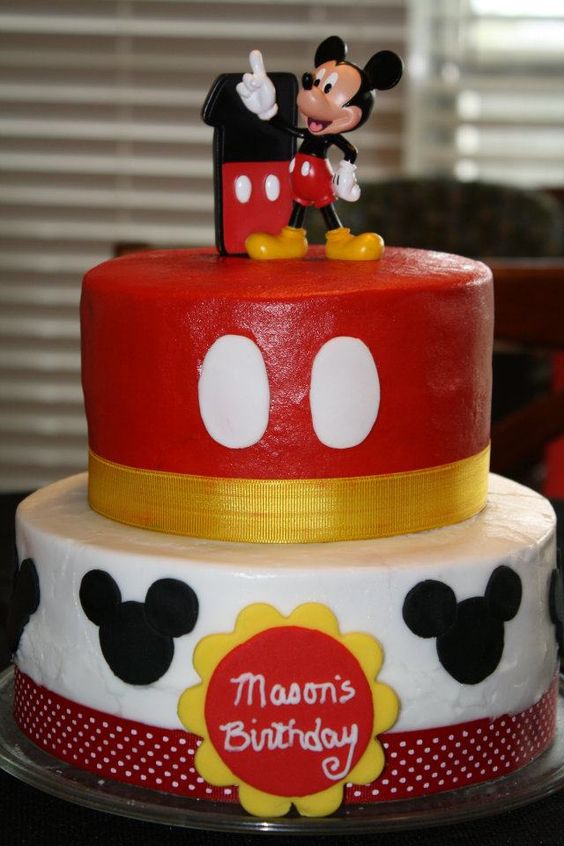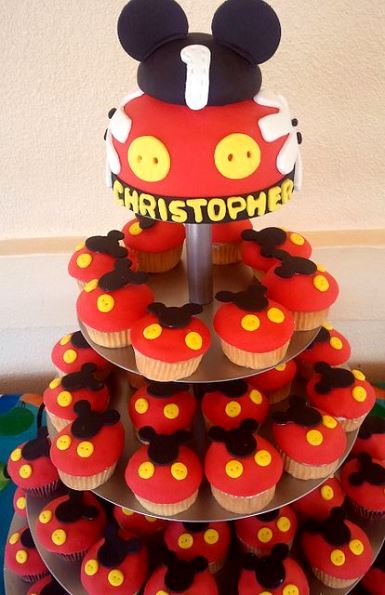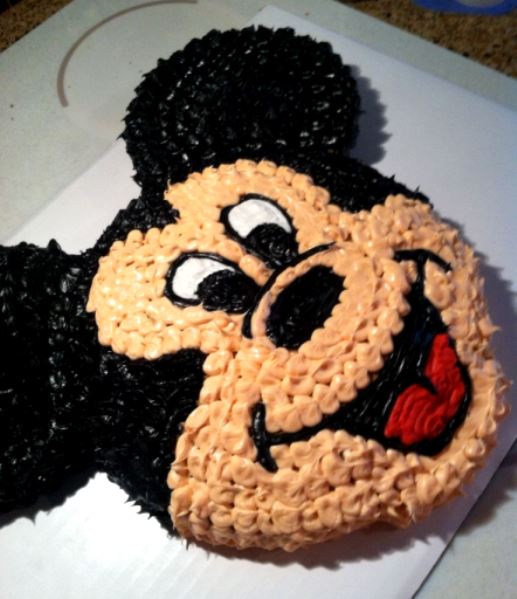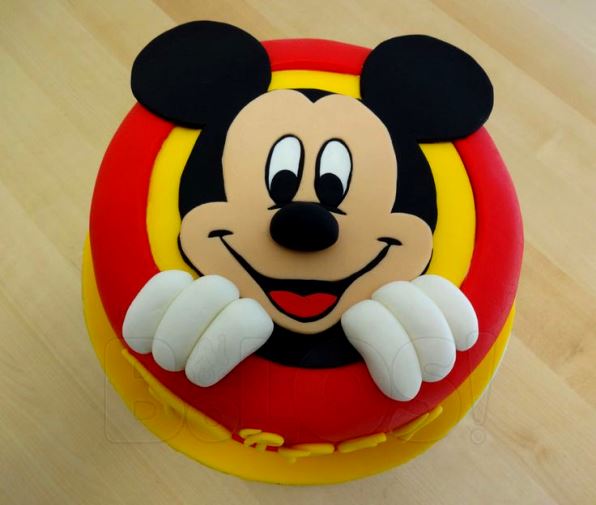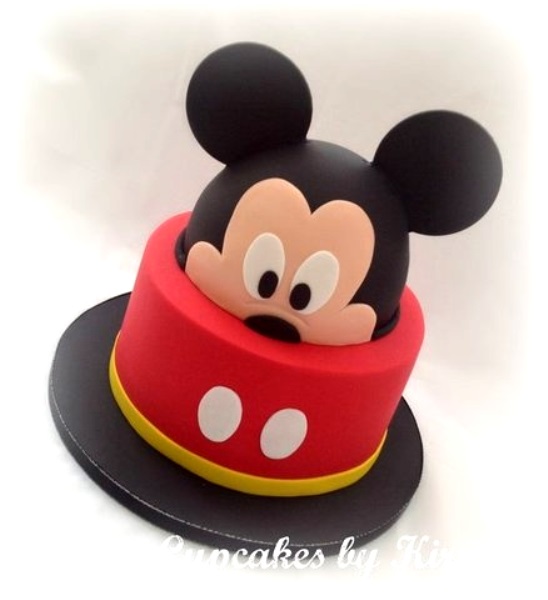 Mickey Mouse Birthday Cupcakes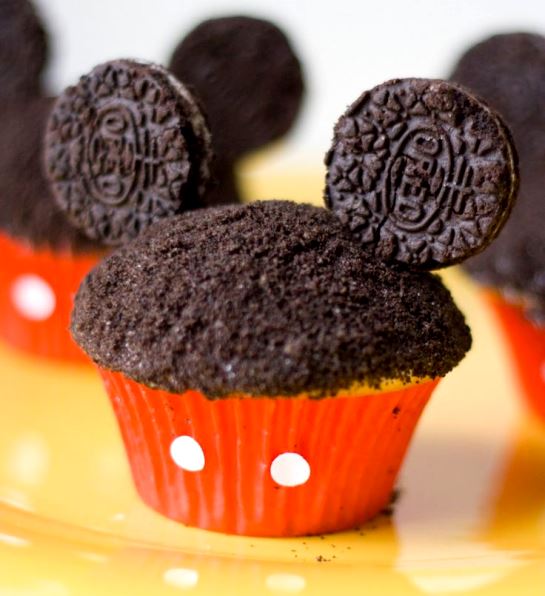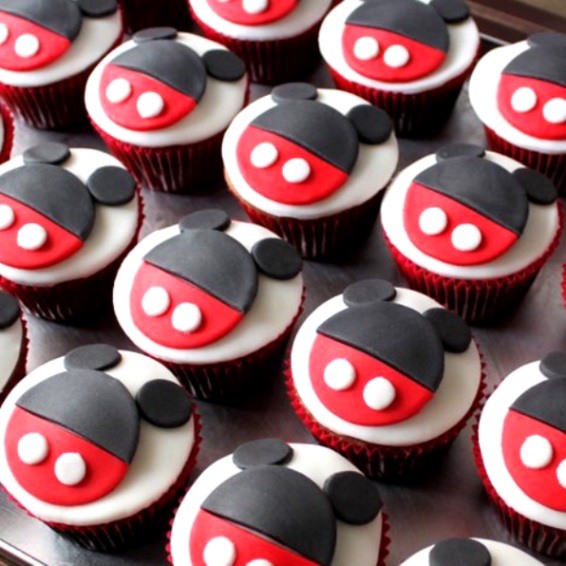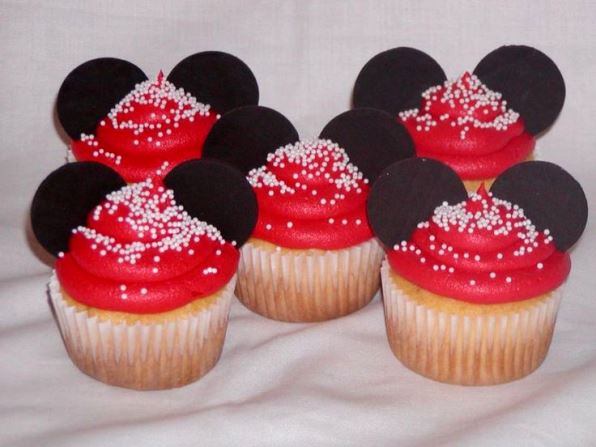 Mickey Mouse Birthday Party Game Ideas
During the party, you could play kiddie music in the background. Hopefully it'll be a good start so kids would feel comfortable with the place and with the crowd. Then it's just perfect for game time. It's important to choose suitable games and activities for the kids. Take note that materials needed should not be harmful (like sharp stuffs).
Mickey Mouse Pin the Nose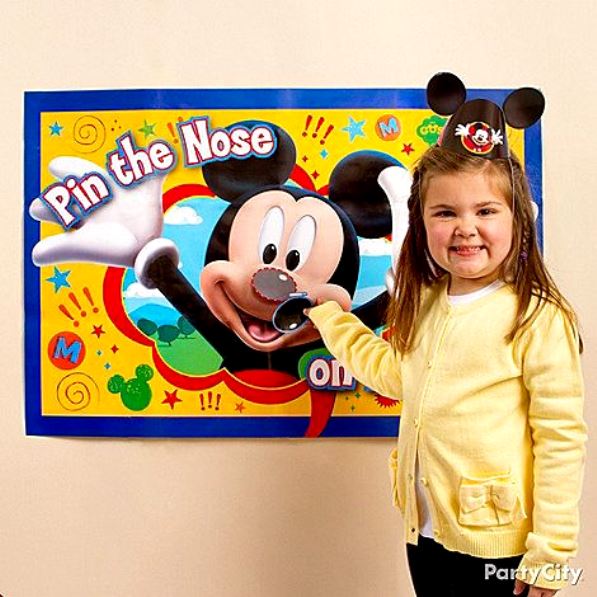 Mickey Mouse Party Game – Bowling
Mickey Mouse Matching Game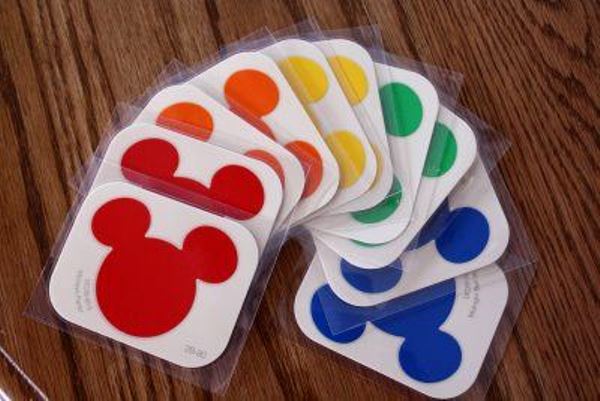 Mickey Mouse Bucket Toss Game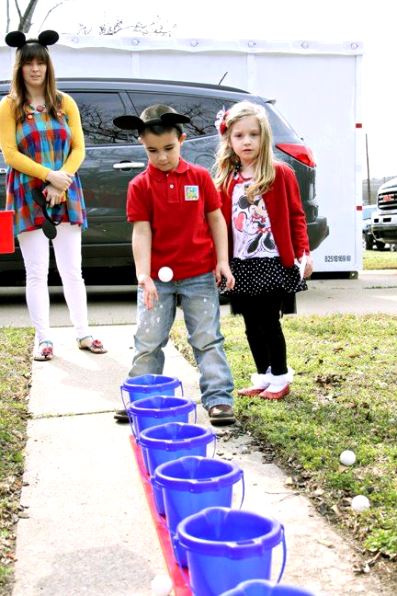 http://livelifeartfully.wordpress.com
Mickey Mouse Birthday Party Pinata Pull String or Hit PINATA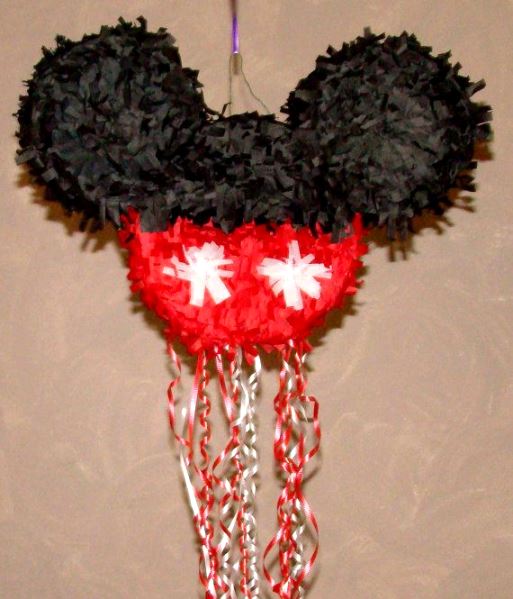 Guessing Game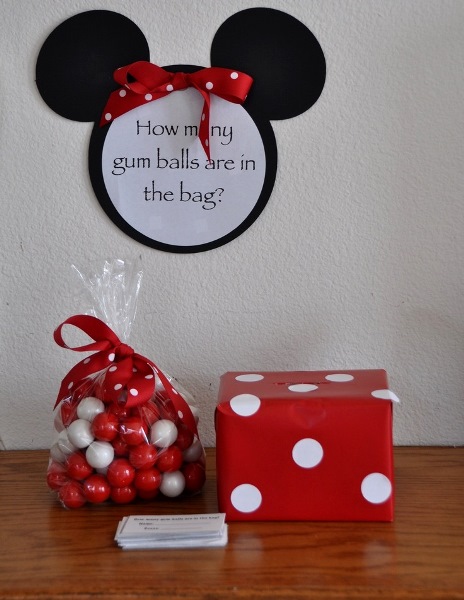 Mickey Mouse Birthday Party Bags / Giveaways / Treats / Loot bags
Don't forget to prepare goodies and treats for the kids. It's best to use party bags still associated with your birthday party theme. These Mickey Mouse party bags are actually for sale from Etsy, but who knows! You might be talented enough to do them yourself. Fill it with candies, mini toys and even Mickey Mouse supplies. Kids are appreciative even on tiny details.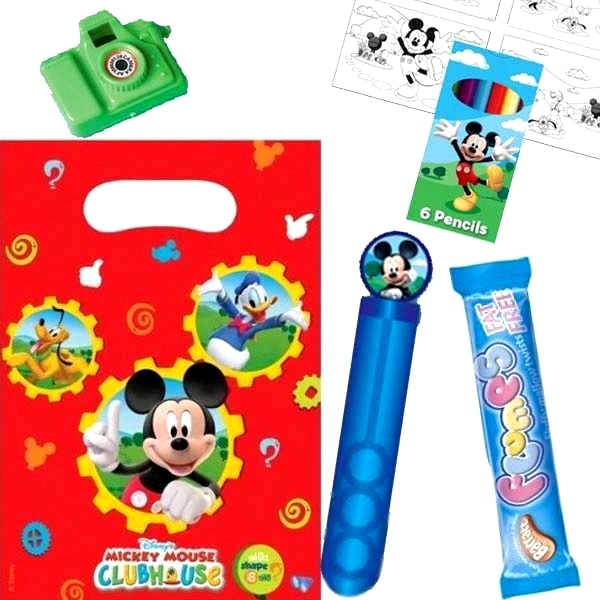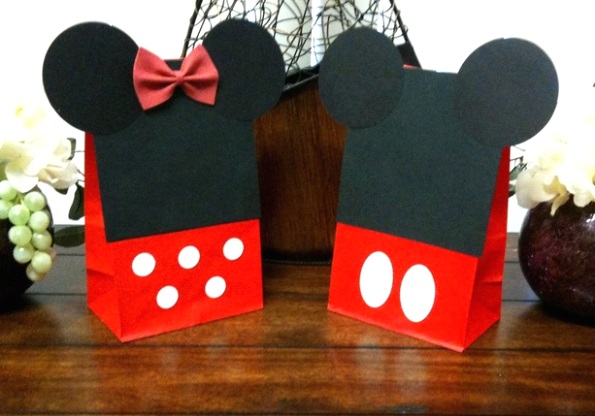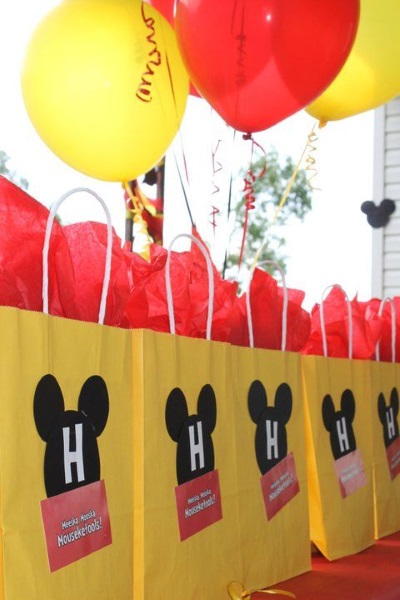 Mickey Mouse Birthday Party Photo Booth / Pictorial Booth
It's by our nature to be treasure happy moments and the best way to have a remembrance of it is by photographs. Here are lovely Mickey Mouse Birthday Party photo booth ideas.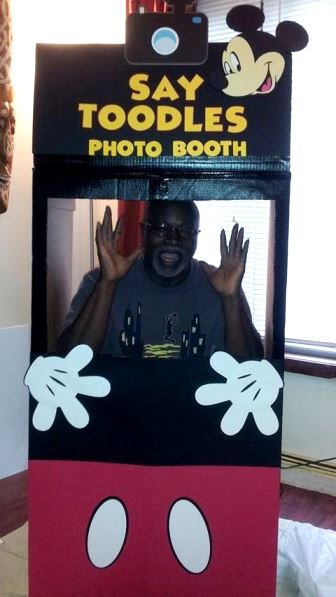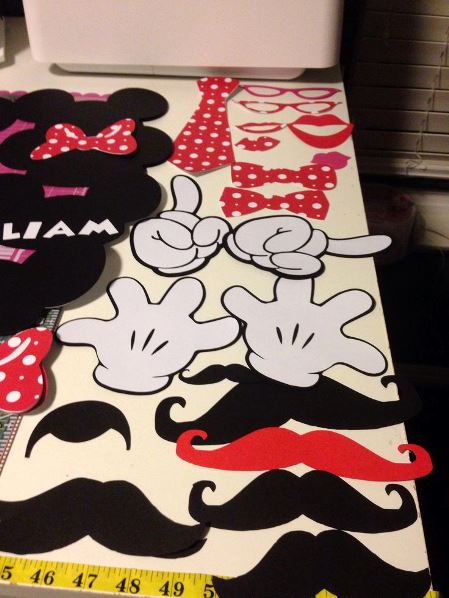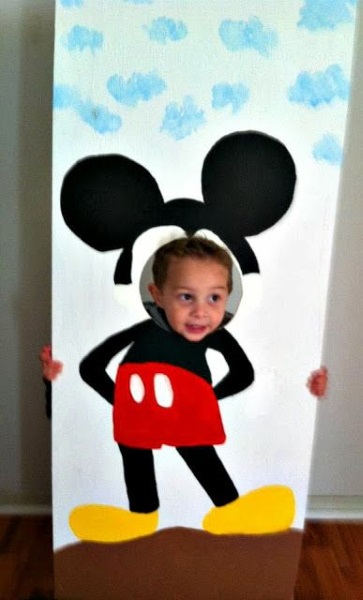 Mickey Mouse Birthday Party Nail Art Designs
For moms who wanted to be so into the party theme, why not try any of these Mickey Mouse Nail Art Designs? You'd sure love them!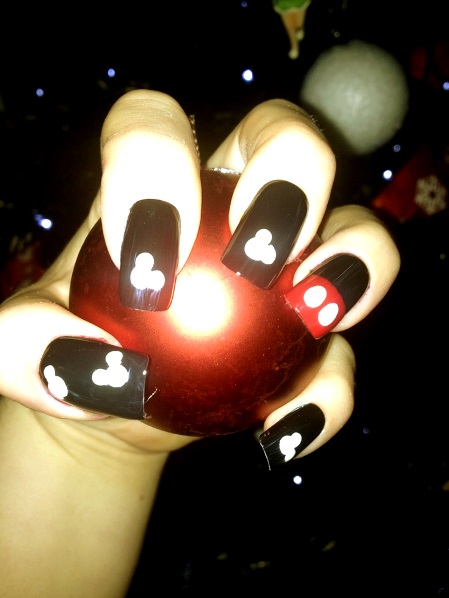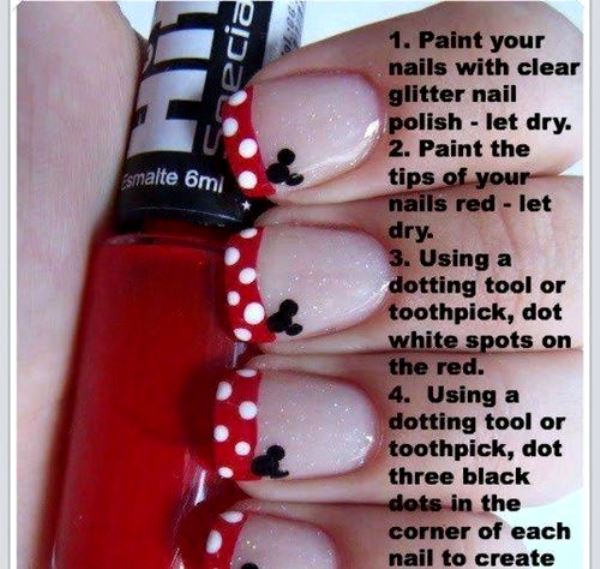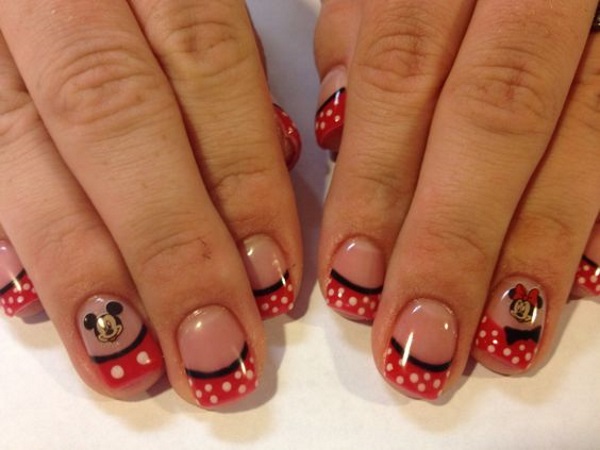 Mickey Mouse Birthday Party Supplies / Materials / Items
These are some online birthday party supplies shop. You might wanna check on them and see which offers the best and affordable stuffs needed for your party. They are just few clicks away!
More ideas from Pinterest:
That's all for now. If you find this compilation helpful and interesting, I would so so love to have likes, shares and comments. You are very much welcome to share stuffs from this post to your social networks such as Facebook, Twitter, Pinterest and Google+. If there's more you could suggest, I would love to hear from you! If you have your own Mickey Mouse Party ideas, I could check on your site and include them in my list. I do hope you've enjoyed browsing this page and finally gets ready for your own birthday party for your child. Good luck dear parents! Be creative and be innovative on stuffs you can't afford to purchase. May your child have a happy birthday celebration! Cheeeeeeeers!!