The first birthday of your child is one of the most anticipated events in the family. Preparing the first birthday party maybe stressful but keep in mind that your one-year-old celebrant doesn't really care about a single detail at all! They won't notice if the party bags don't match the napkins and paper straws or whatever. In short, it's all up to the parents plus the working group who are willing to be a part of such highlight in a kid's life.
It is exciting, to put together a party for you to be able to show your little one the photographs of how he or she was loved by the family, relatives and friends. They'd appreciate it as they grow knowing there's so much people around wishing them all the goodness there is in life. A first birthday party doesn't really require to be grand and expensive, but a venue with the dearest people is enough to make it a special first birthday celebration of your child.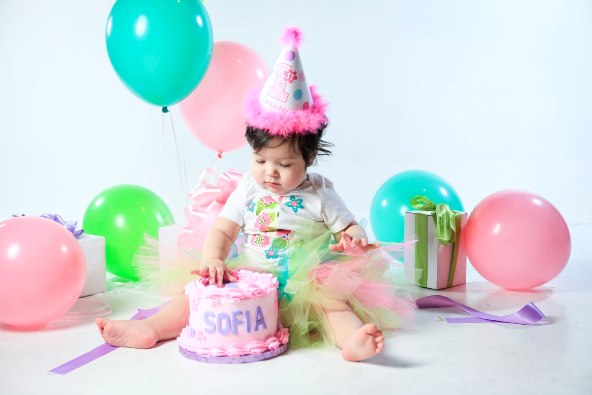 For you to be able to determine the load of work and time frame, it's very important to know how you wanted the party would turn out to. The first step of planning is setting up your birthday party budget immediately followed by choosing a birthday party theme for your baby. Once you've chosen your theme, then you know you're on the right track of the colors are needed, food stuffs, games, costumes and other details. Well, I am not being bias in here, but I must say I wanted to write about First Birthday Party Ideas for Girls first. Check out some simple tips to holding a successful birthday party for girls.
NOTE:
These birthday party ideas are applicable for girls celebrating birthdays aside from their first birthday, so enjoy!
Choosing a Theme
Minnie Mouse Birthday Party theme
A lot of parents like to design their kids parties around a theme. Again, the theme can help you decide on the party decorations, the cake and even the invitations to send out. We're so used to the flower and pink birthday party for our little girls so as a part of the birthday party evolution, here comes my top 11 popular themes of first birthday party for girls.
So having Minnie Mouse as the top on list, I'm going to make the best of Minnie Mouse Birthday Party Ideas from huge details to the smallest ones. Some stuffs that most probably are to be bought and some that can be done at home and would just require a bit of your skill. 😉 I don't know why, Minnie Mouse is from Walt Disney too though she's not a princess, but being Mickey Mouse's girlfriend gains her massive fame worldwide.
Minnie Mouse Birthday Party Invitations
Just like how it was with Mickey, this is a theme of Black, Red, Pink and White. Personalizing the invite can be a really cute idea. Choose the nicest photo of your one-year-old and use in on your DIY Minnie Mouse Birthday invitation. This is a great keepsake for your little one when she grows up. While some online shops offer made to order Minnie Mouse invitations. That would be fine if you don't have the time to create the invitations yourself. Trust me, these are also made with love by talented artists so for sure they are all cute!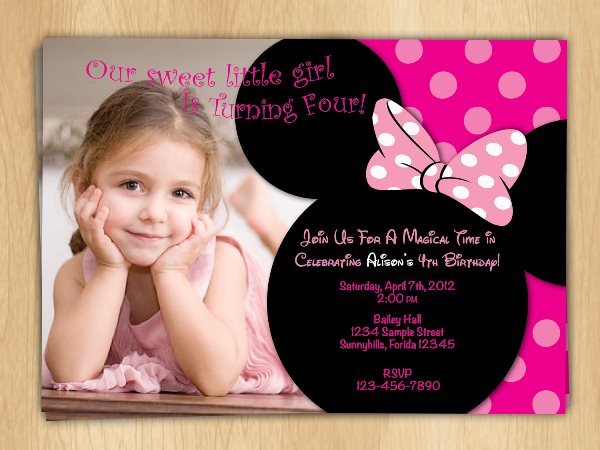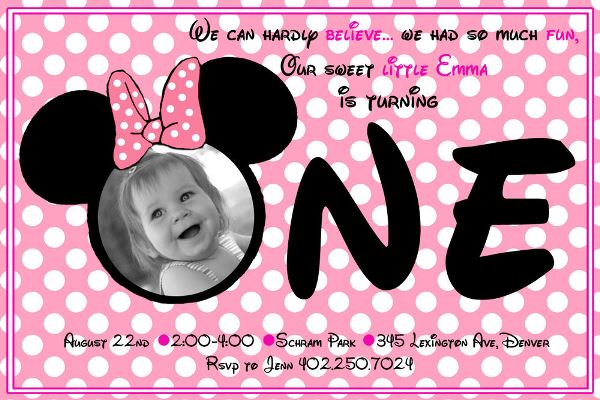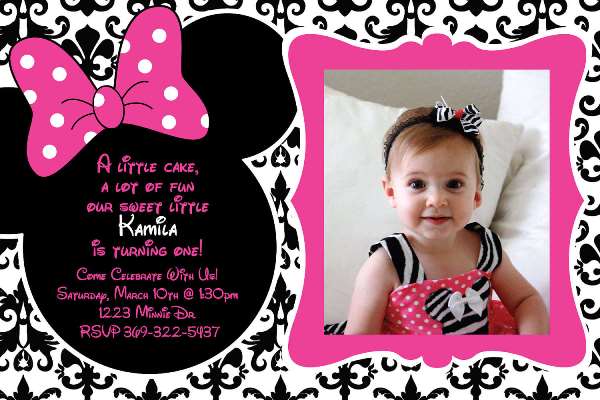 Wanna try these handmade DIY Minnie Mouse birthday invitations?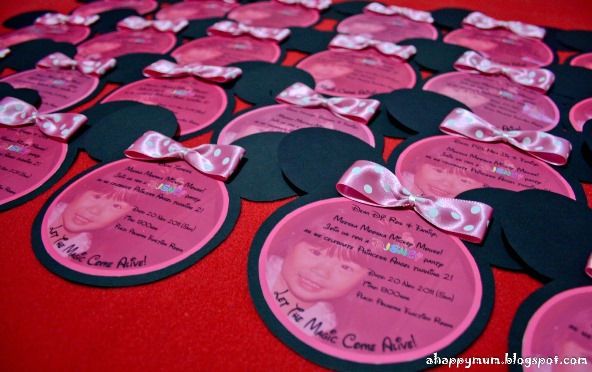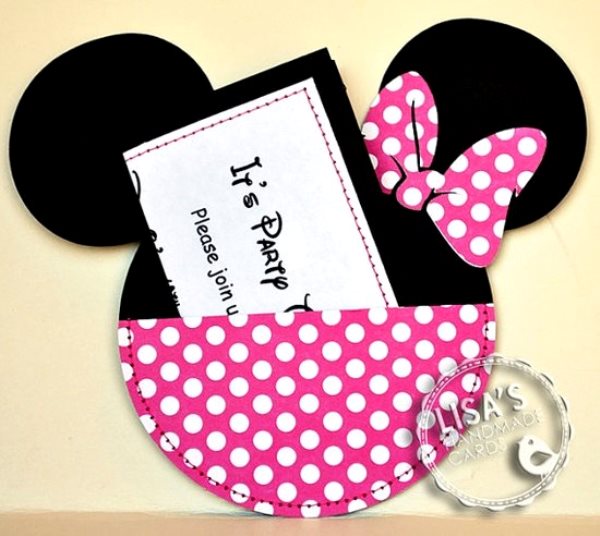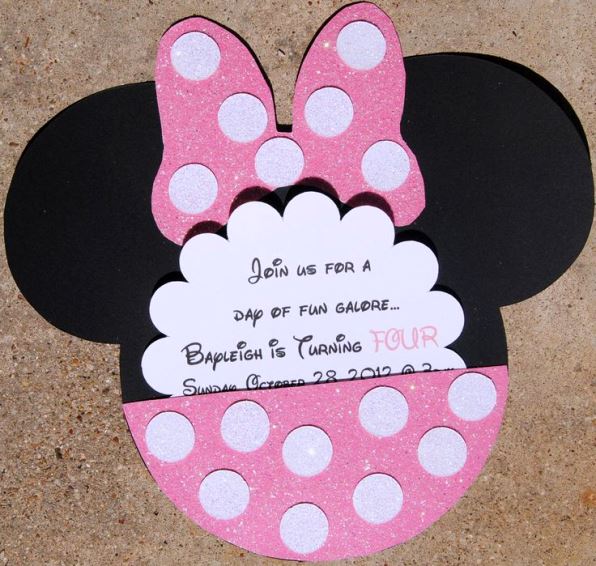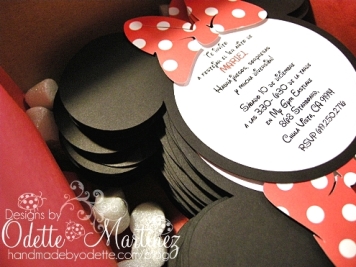 Minnie Mouse Birthday Party Costume / Outfit for the Celebrant
I find Mickey generic. Boys can love him and it's a no problem if girls would love him too. But with Minnie Mouse, I haven't seen her for a boy's party yet. She's always been associated for girls alone. So okay, let's proceed with the Minnie Mouse Costumes for a girl celebrator and the way I see it, Tutu has become a sure trend.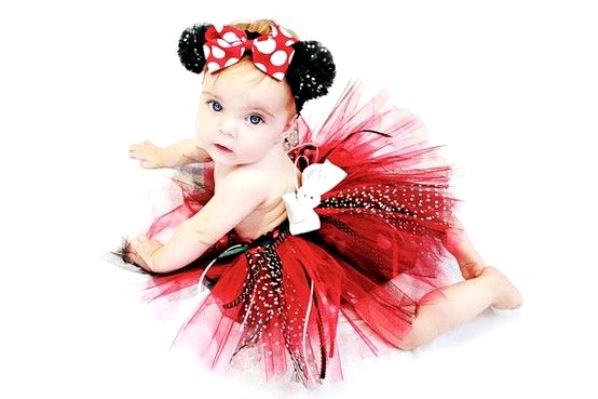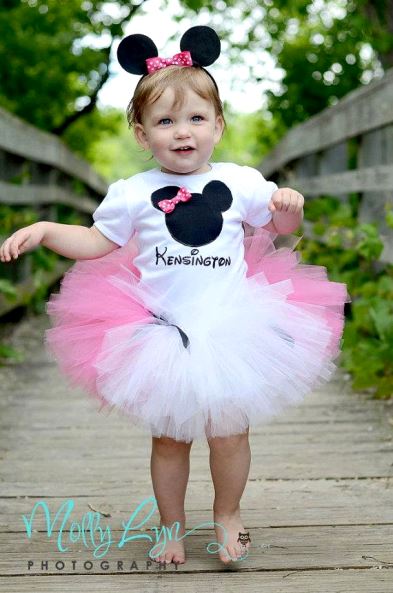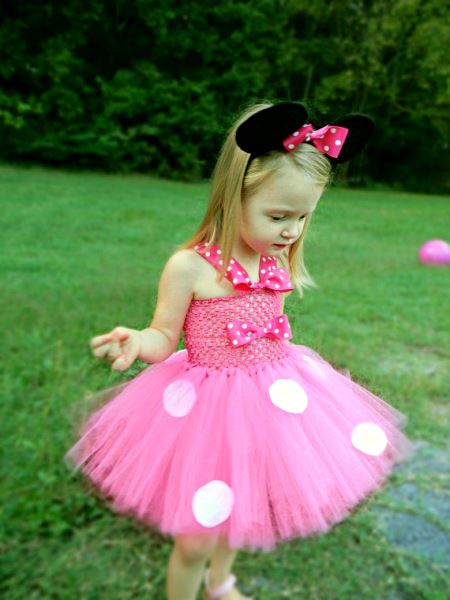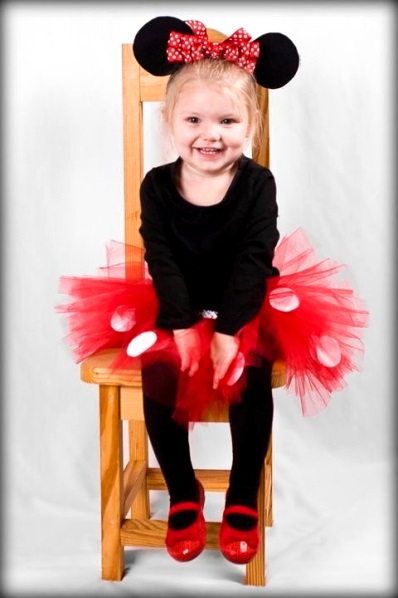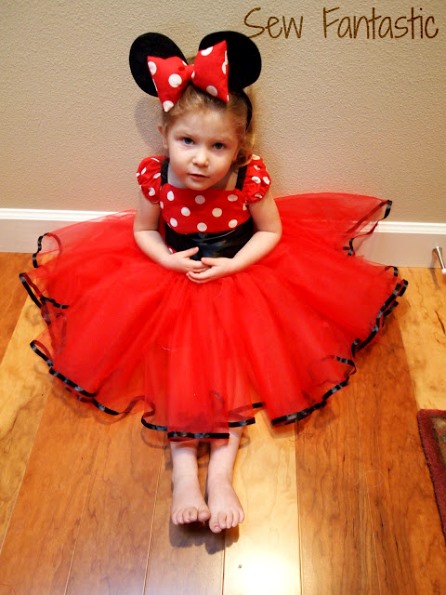 In inviting guests, make sure that the people close to your one-year-old are on the list. Do not invite hundreds of guests whose faces can be intimidating to your birthday celebrator. Invite family, grandparents, cousins, aunts and uncles. Kids in the neighborhood who are familiar with your one-year-old may also be in the list.
How about letting the other family members wear this Mickey mouse cap, Minnie mouse big ear cap?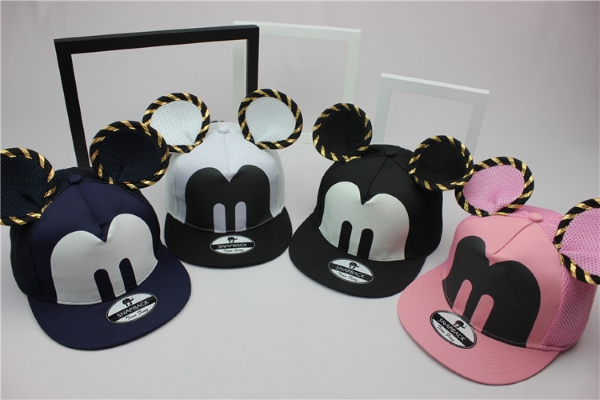 Minnie Mouse Birthday Party Decorations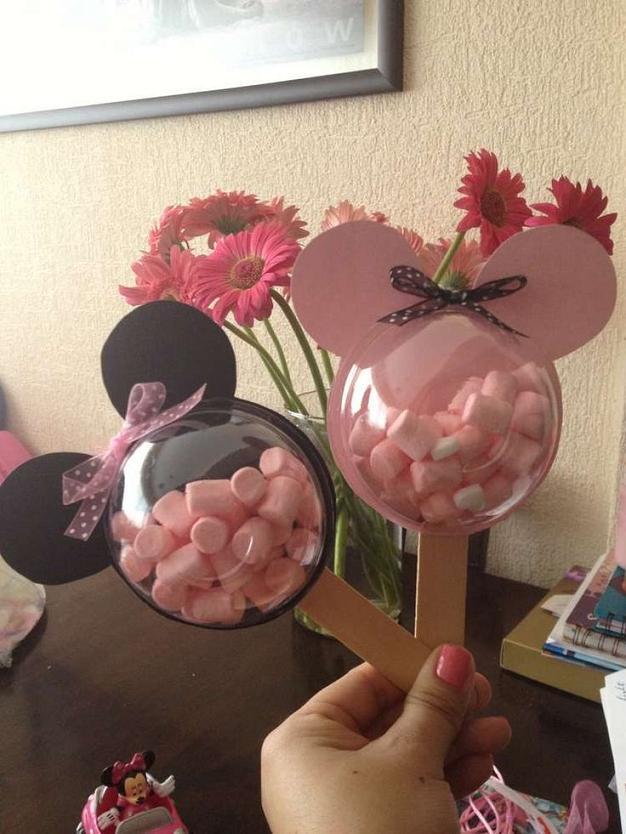 Home is the best place for the first birthday party. Your one-year-old is familiar with your home. There is no need to adјust to a new place when her special day comes but if you're going for a larger venue then it's fine. A party venue without decorations is going to be very dull. Especially when it's a children's party, suit the mood of the adults and the young ones by setting up the birthday theme's related decorations. From the entrance or door of the venue, to the stage or front background, to the table centerpieces and the hanging balloons and banners. Mesmerize your guests with how creative you can be.
Minnie Mouse Birthday Background Decors/ Stage Decorations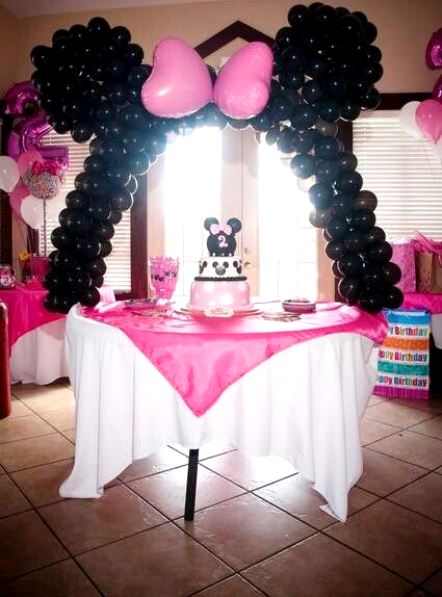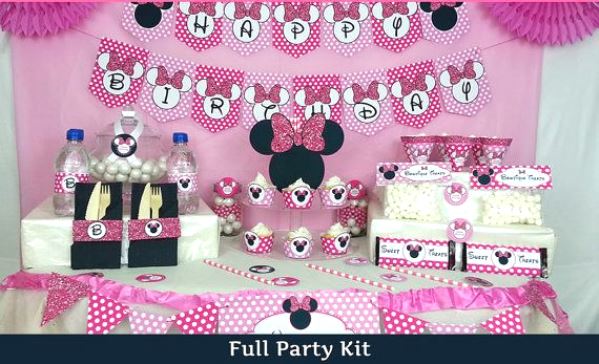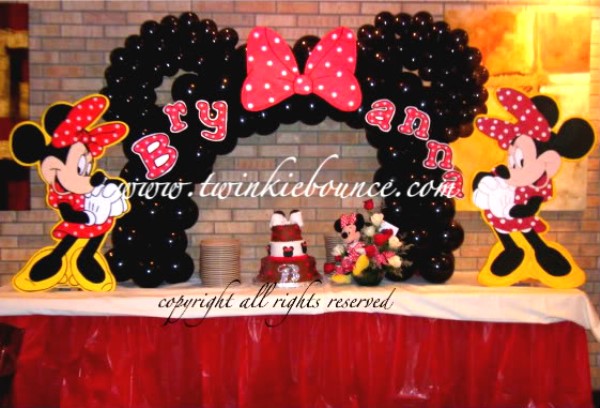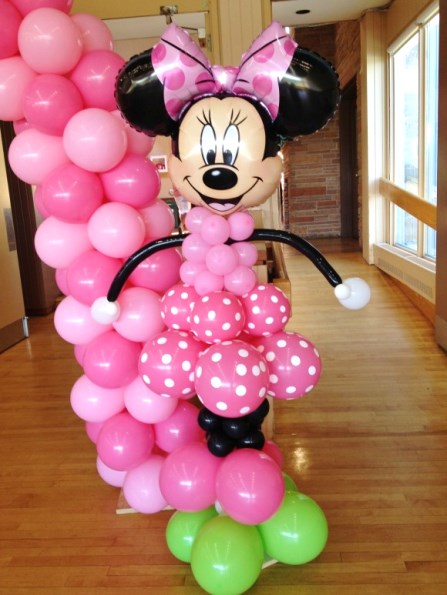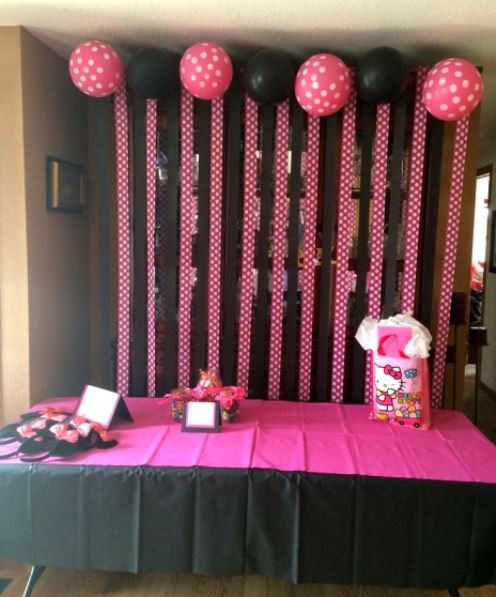 Minnie Mouse Birthday Balloons, Banners and Letterings.. So lovely!
These are wonderful decorations that with the used of perfect party materials and with the help of willing work force, you'd come up to an attractive Minnie Mouse party setup such as below. Some of the Minnie Mouse banners are for sale, but if you're feeling crafty then let it be a DIY Minnie Mouse decoration.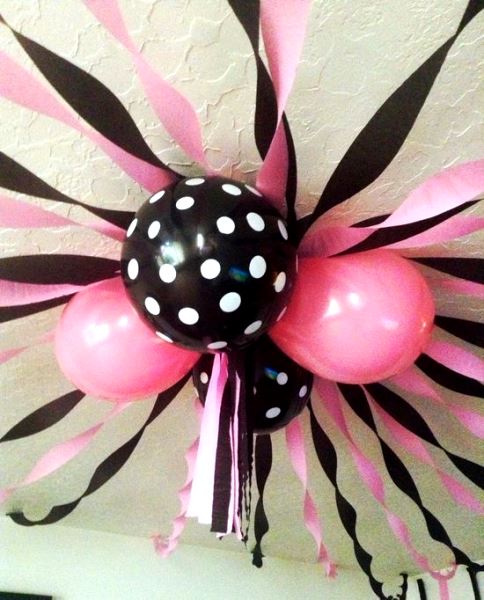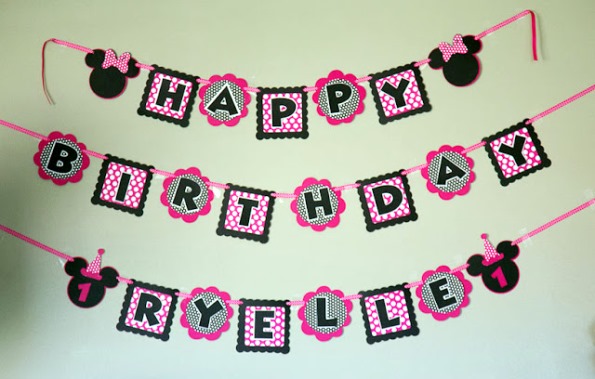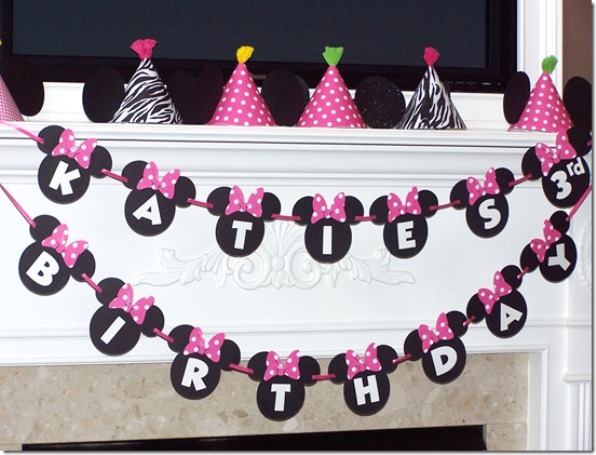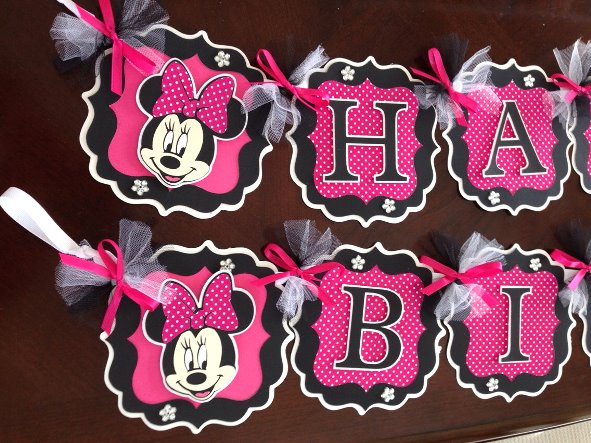 Minnie Mouse Birthday Party Door Decorations / Entrance Decors / Door Wreath / Signage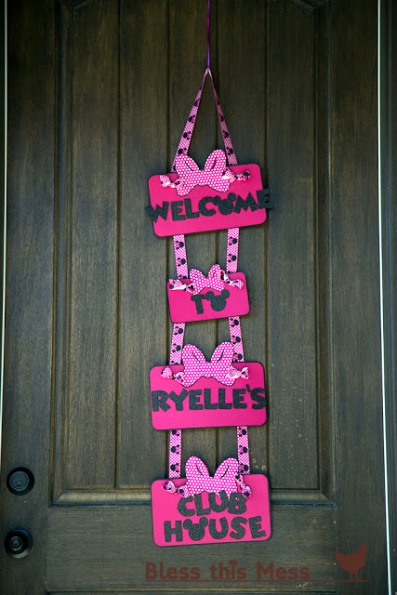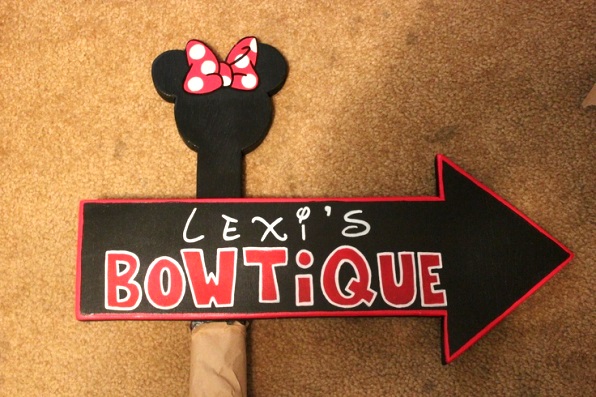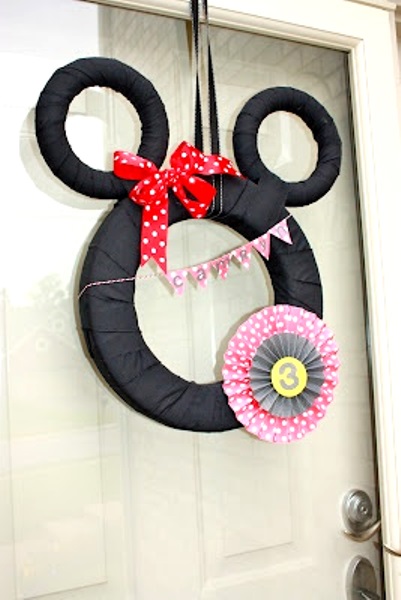 If the birthday of your child is also Halloween season, I think the presence of these Minnie Mouse pumpkins will add up to the venue's perfection!
Minnie Mouse Pumpkin Carving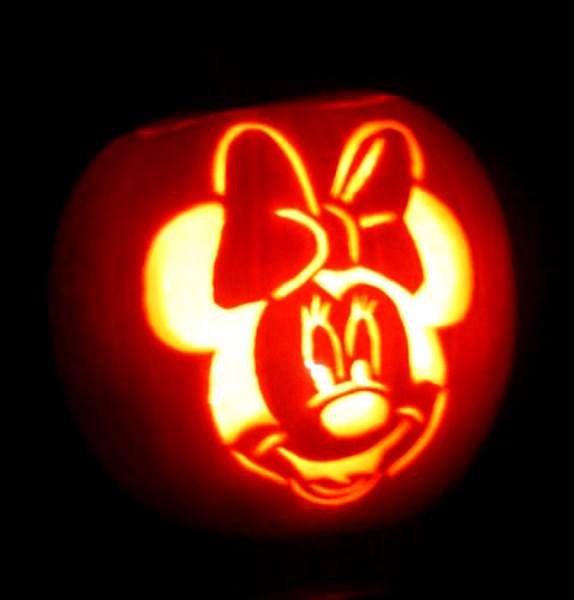 No Carving Minnie Mouse Decoration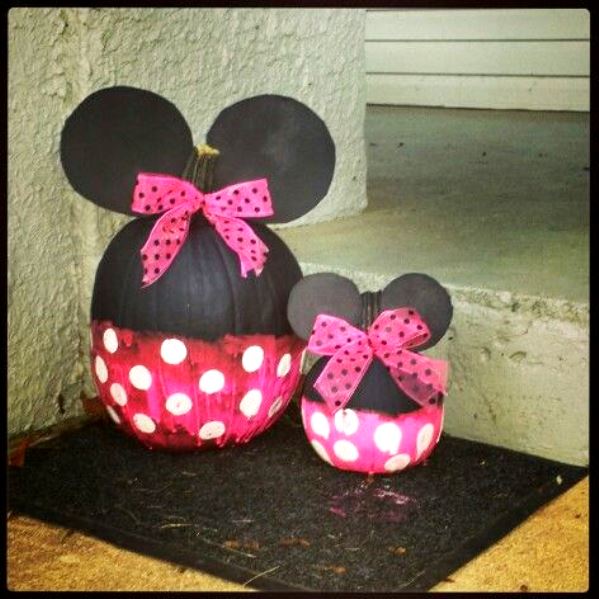 Minnie Mouse Birthday Party Table Centerpieces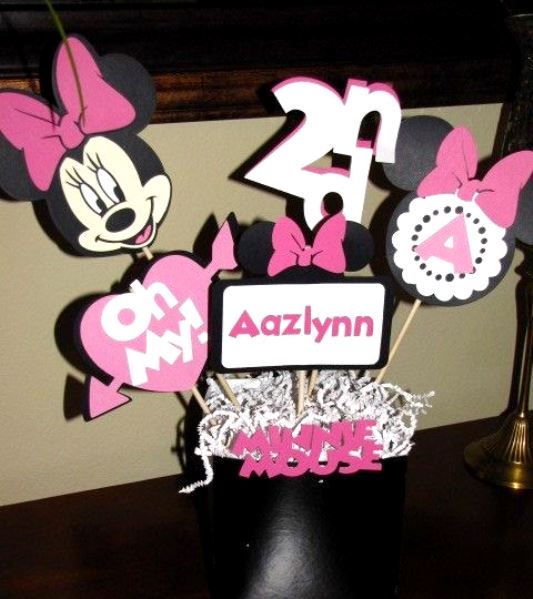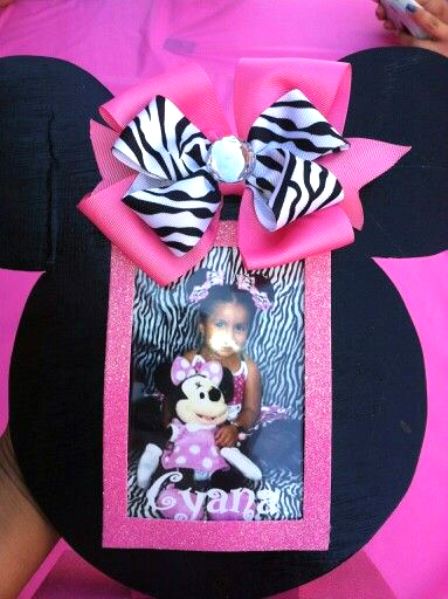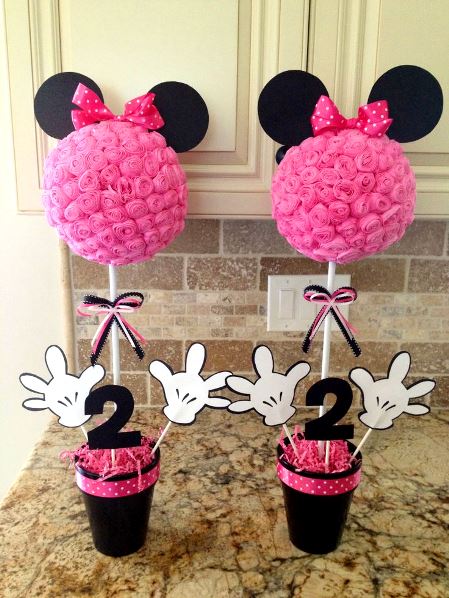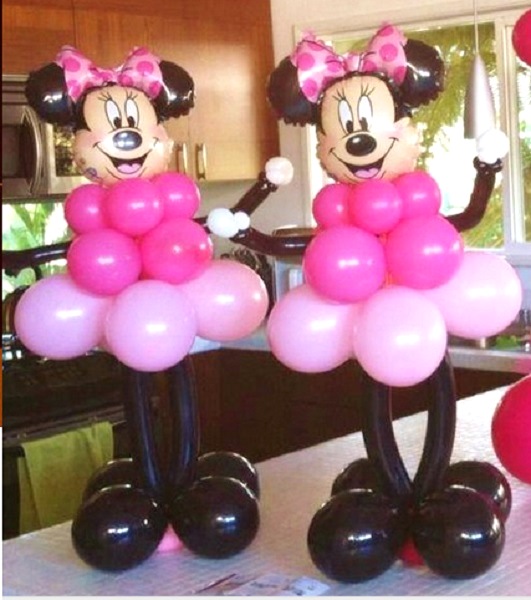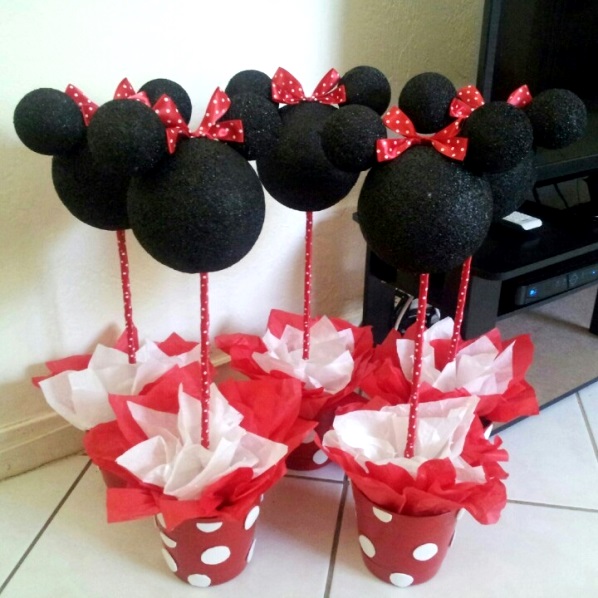 Minnie Mouse Birthday Party Food Ideas and Recipes
Make sure that there is party food that is going to be good for the kids and the adults as well. Different kinds of sandwiches-for kids and for adults are satisfactory to everybody. Sausage rolls, cakes, cupcakes, pastries and ice cream are also good for kids and their parents. Milk or fruit јuice for kids while soda and punch for adults are good thirst quenching delights. Avoid serving food that may choke the little boys and girls. The last thing that you want is for your party to turn into an emergency right? It's going to be so fun to set up the table as the photos below.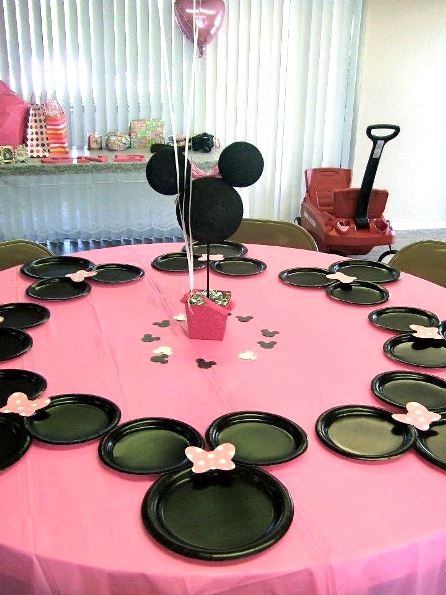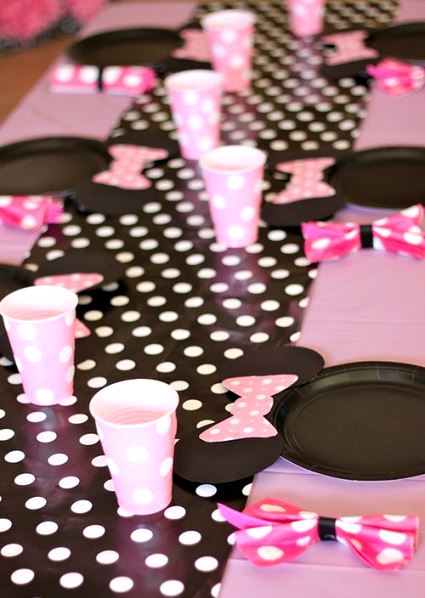 Decor your drink jug like this..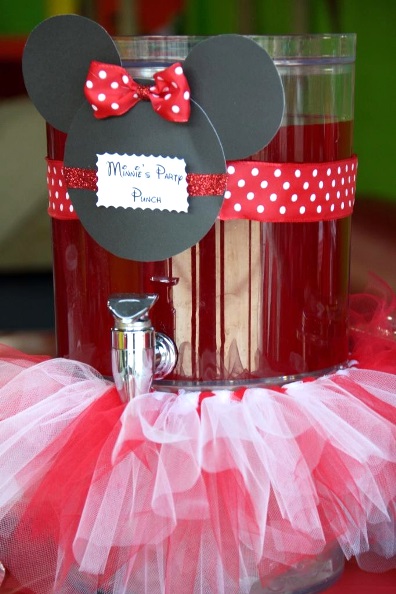 Since I consider Cakes and Cupcakes one of the highlights in every party, I decided to compile the most attractive Minnie Mouse Birthday Cakes and Cupcakes. I bet they're sooo yummy too!
Minnie Mouse Birthday Party Cakes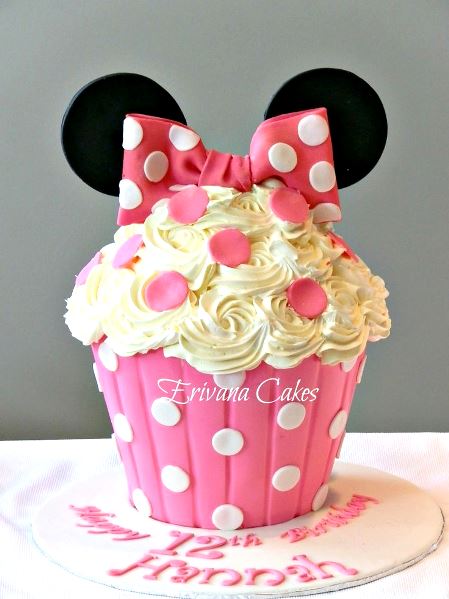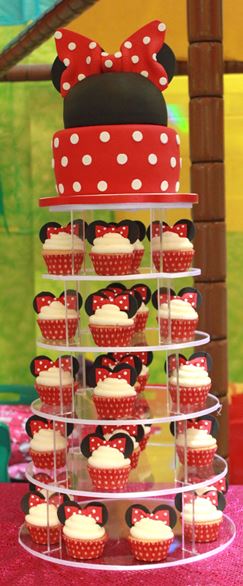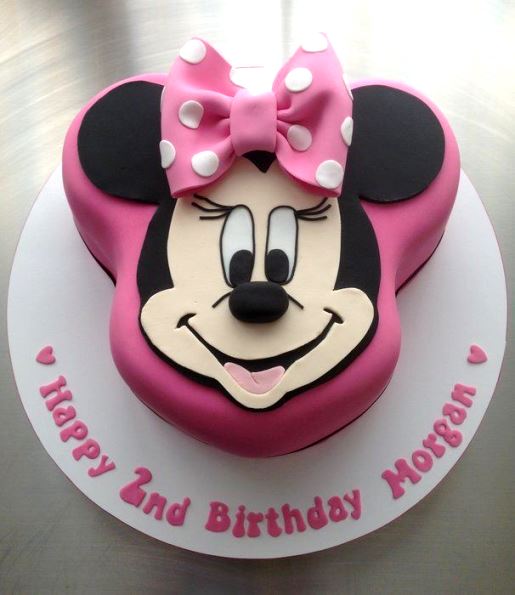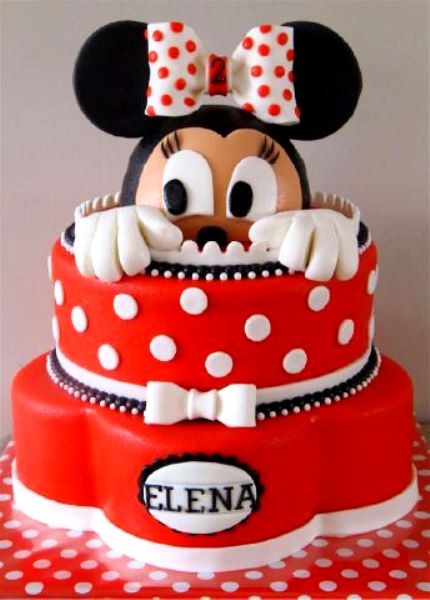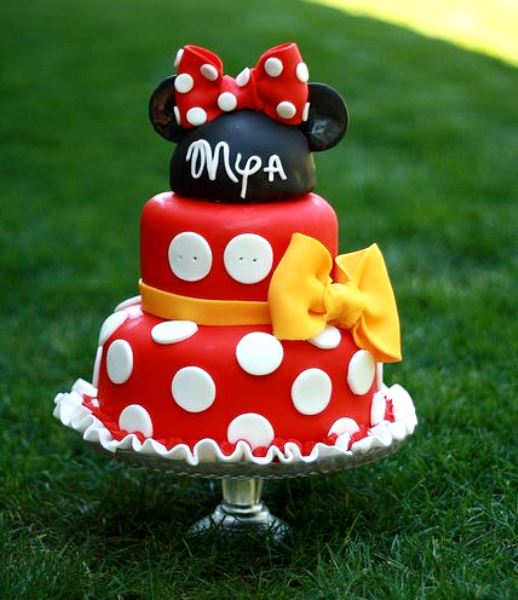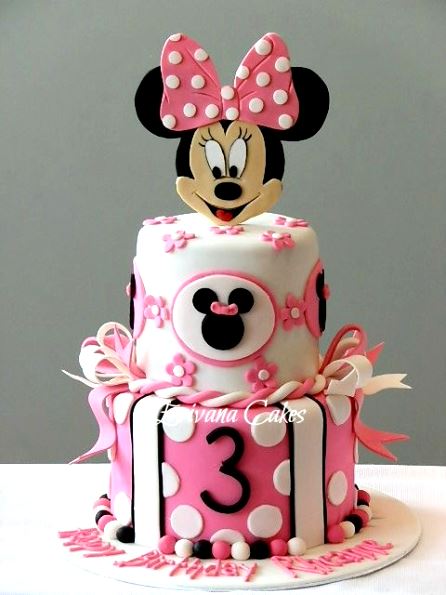 Minnie Mouse Birthday Party Cupcakes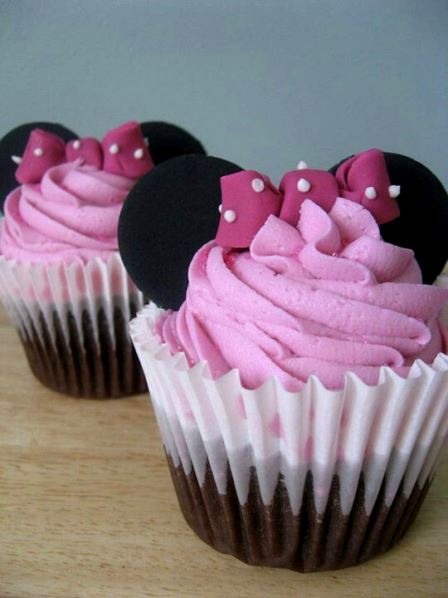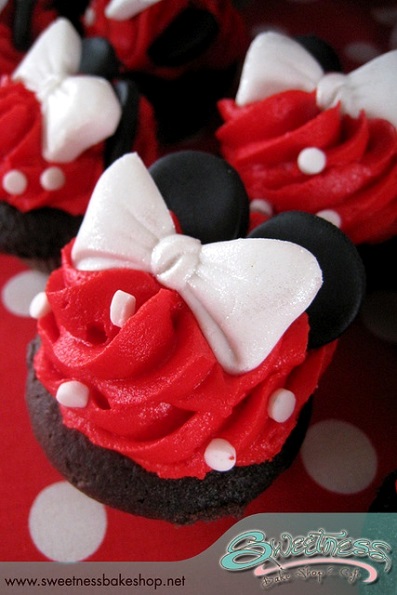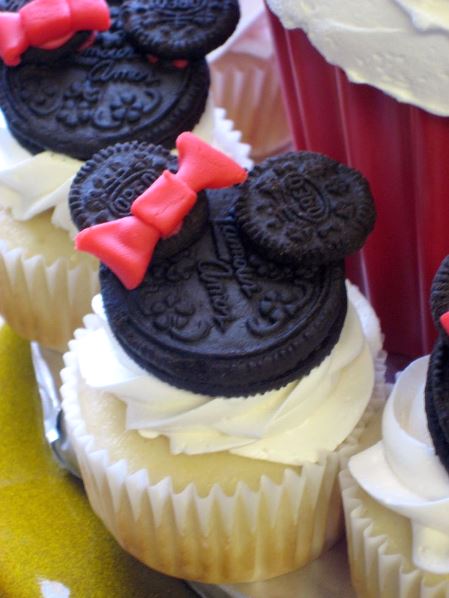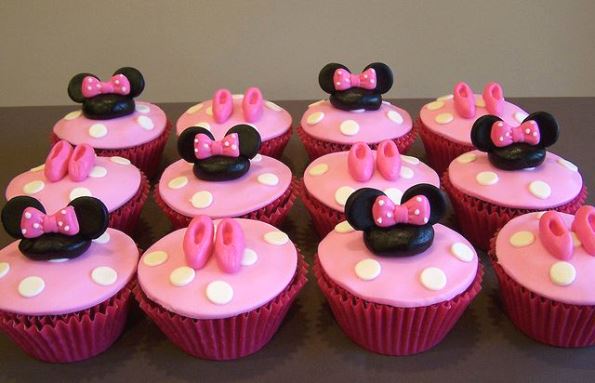 Minnie Mouse Birthday Party Games
The kids' most awaited part of the party. If your child's birthday falls in winter, make sure to set up activities indoors. You can have a table with crayons, drawing pen and paper for younger kids for some birthday crafts they could take home when done. If the weather is fine, then outdoor games will depend on the age of the kids. If the venue has large space, then some activities can be done inside. Again, make sure the materials and props for the Minnie Mouse game ideas are safe for the children.
Pin the Ears on Minnie Mouse / Pin the Ears on ______ (name of Celebrant)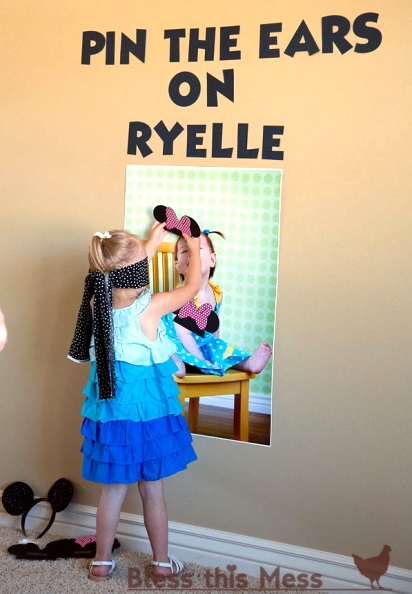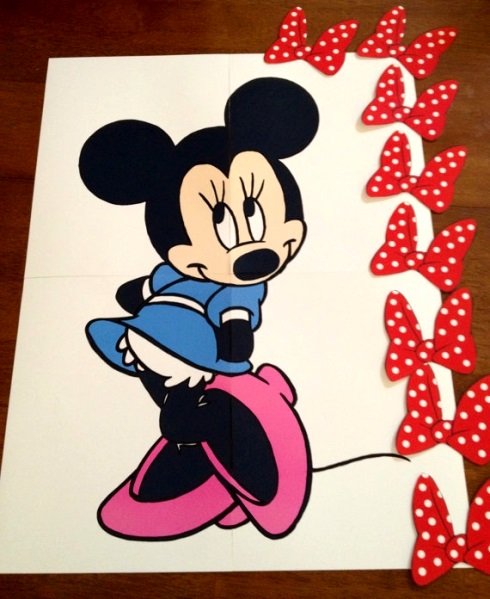 Minnie Mouse Birthday Guessing Game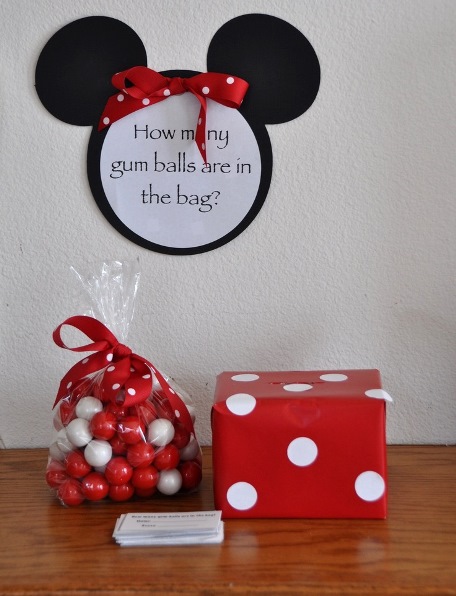 Minnie Mouse Birthday Party Games – Can Toss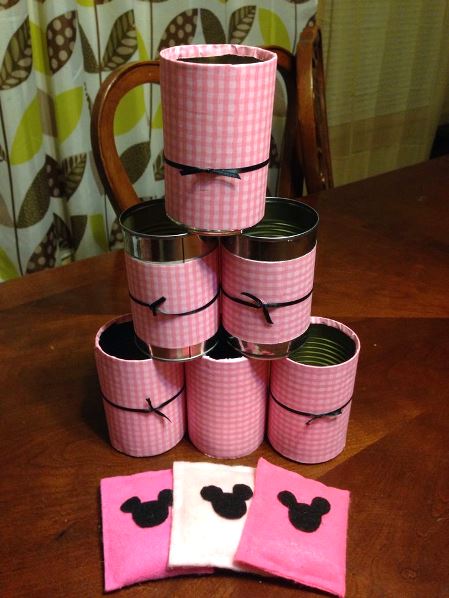 Minnie Mouse Birthday Head Bean Bag Toss Game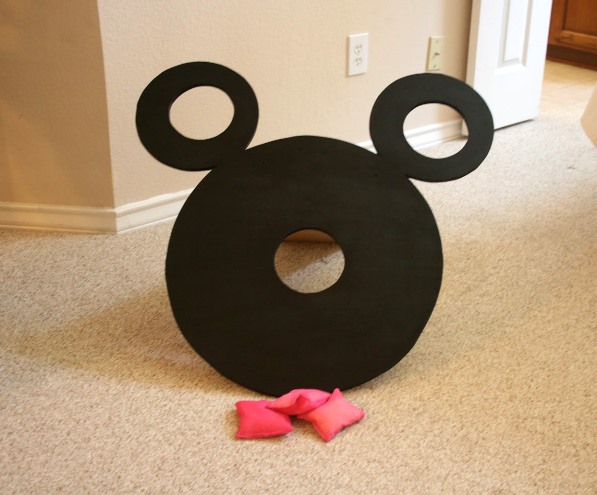 Minnie Mouse Game Ring Toss with Beer Bottles painted pink with white polka dots. Used baby teething rings.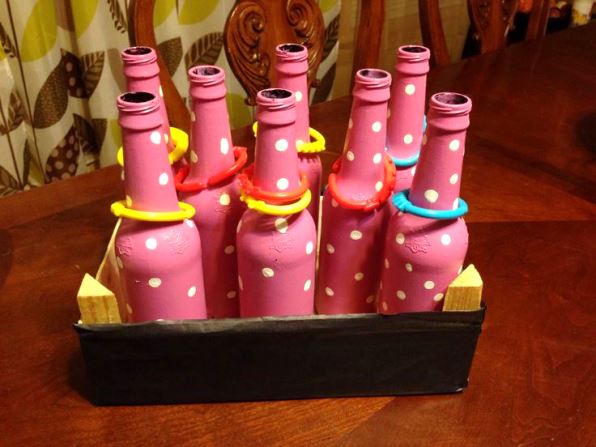 Minnie Mouse Birthday Pinata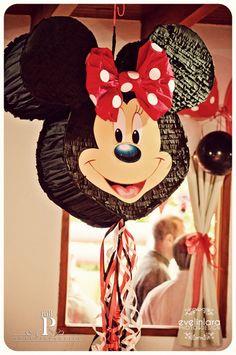 Minnie Mouse Birthday Party Bags / Giveaways / Treats / Loot bags
Party treat bags are for older kids. You cannot put much in the treat bag of a one-year-old. Most party treats are dangerous for your one-year-old because they are choking hazards. If you really want a treat bag for the little one, a soft small stuff toy may do the trick.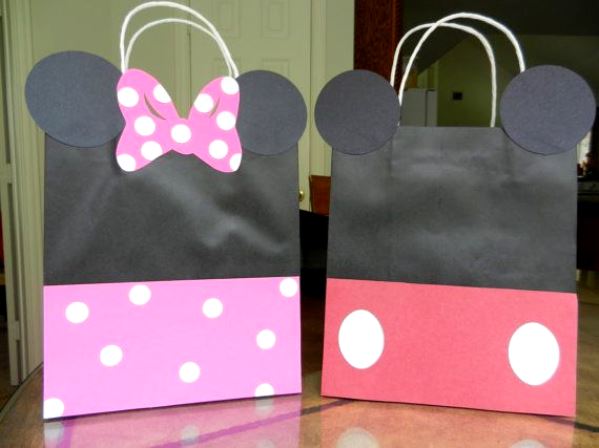 Minnie Mouse Birthday Party Photo Booth / Pictorial Booth
Cherish the moment by taking fun-filled photographs on this Minnie Mouse photo booths. These supplies are quite lovely too!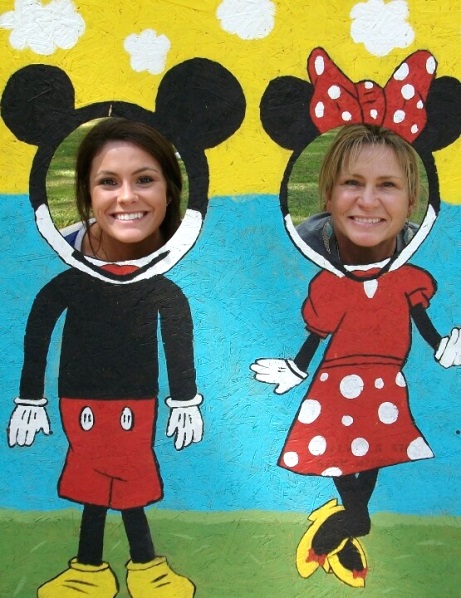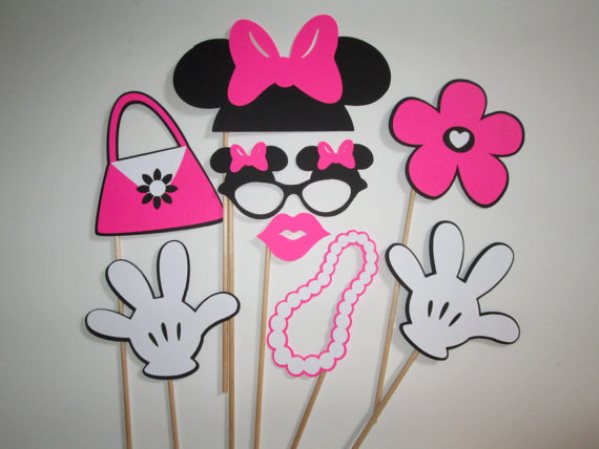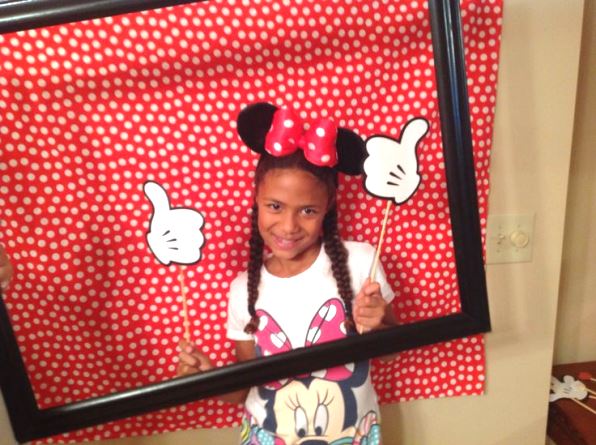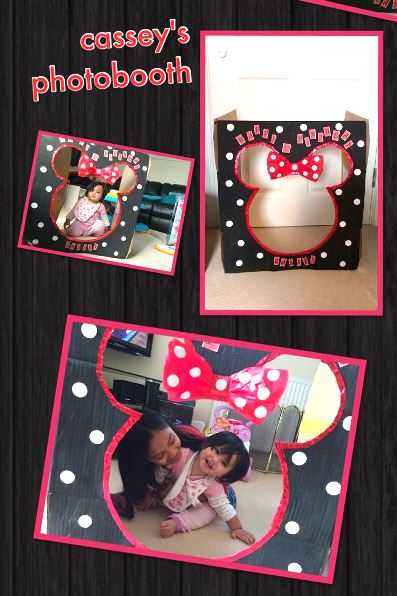 Minnie Mouse Birthday Party Nail Art Designs
These are lovely Minnie Mouse nail arts for moms, aunts and big sisters attending the party.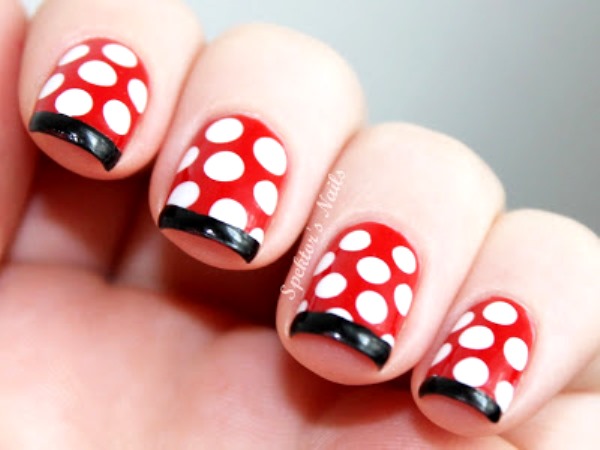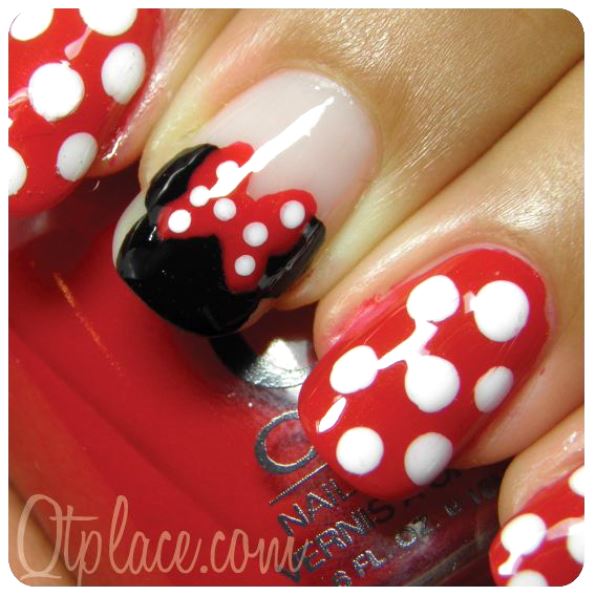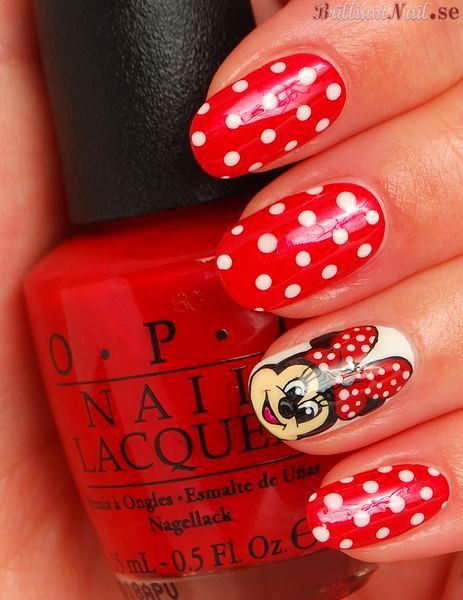 Minnie Mouse Birthday Party Supplies / Materials / Items
Amazon

Birthday

Direct
Birthday Express
BirthdayInABox
Etsy
PartyCity
PartyDelights
Shindigz
TescoParty
Most importantly, make sure you know the nap time routine of your child. The birthday party should take place during the hours you know your child would be awake. If the child's routine is changed, chances are your one-year-old will get exhausted in the middle of the party and start throwing tantrums. Once this happens, other young children attending the party may follow and the whole party mood will be spoiled. A two-hour party is enough not to stressed out your one year old child as well as the young guests. May this compilation of Minnie Mouse Birthday Party Ideas brighten up your mind and hope you'd consider this for your little girl's birthday, whether first birthday or not. If you have more suggestions, care to write us on the comment section. Facebook likes and share, Pinterest Pins and Google + are very much appreciated. Enjoy your planning and crafting dear moms and dads!