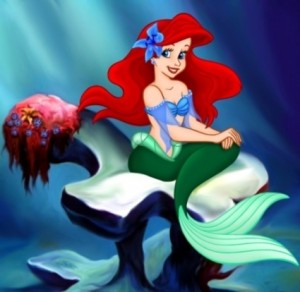 Among all the equally pretty Disney Princesses, I have to admit that one of the most loved lead character is Ariel of The Little Mermaid. We (fans) may differ in our point of views, but for me her character is the sweetest, most innocent and indeed the explorer (much more than Dora-lol). To mention, she is the youngest among the children and maybe that's how I could relate myself to her. She was a happy girl and she loved music a lot!
Ariel was very loving child to her dad, indeed a papa's girl. She was a helping hand to her older sisters and she was a good friend to her animal helpers. She treated them as her friends. Her total personality had been influenced by very jolly and smart sea creatures around her like Sebastian and Flounder. Most especially, Ariel was willing to do everything she could just to be with her true love, Prince Eric .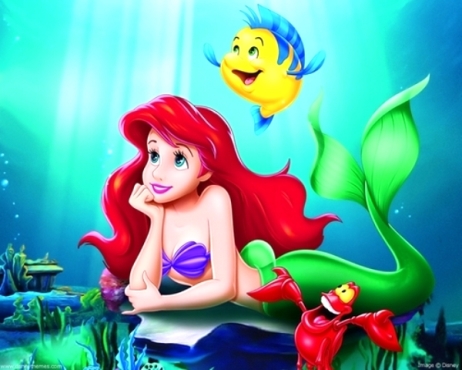 The Little Mermaid's princess was indeed a remarkable darling. Overall, this Disney movie is really awesome! Perfect enough to be every little girl's birthday party theme. Yes oh yes! Little Mermaid birthday party or sometimes referred to as Under the Sea birthday party is a trending birthday party theme. What makes it likable? First, Ariel and the rest of the characters are lovable. Next, it's obvious that since it's about mermaids, the decoration and props details are broad. Meaning, every parent or party organizer knows that this party theme is about both land and sea stuffs. Making it more creative and fun to set up for a birthday party!
NOTE: Little Mermaid is a theme of blue, green and red. Fishes and other seas creatures, pearls, shells and bubbles are other important details.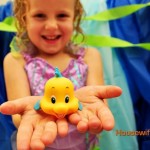 Wishing I could be a help to those who adore Ariel too, I decided to screen the best of Little Mermaid birthday party theme ideas. Some in this list will be items for sale, while some are DIY (do-it-yourself) decorations. I will be sharing with you cool stuffs that would surely excite your little girl for her own Under the sea celebration. From Little Mermaid party invitations, Little Mermaid party decorations, centerpieces, party costume ideas, cakes and cupcakes and even nail art designs for dear moms. Browse on friends!
Little Mermaid Birthday Party Invitations
Especially for this birthday theme, it's important to send out invitations to your guests. Since it's a Little Mermaid party, they will be confused whether it's a party at home, pool party or a beach party. State the details in the invitation so parents will be ready whether to bring swimming outfits for their kids. Here are my favorite Little Mermaid party invitation ideas ever! Some are post card type photo invitations while some are DIY or handmade Little Mermaid invites. All cutie and creative!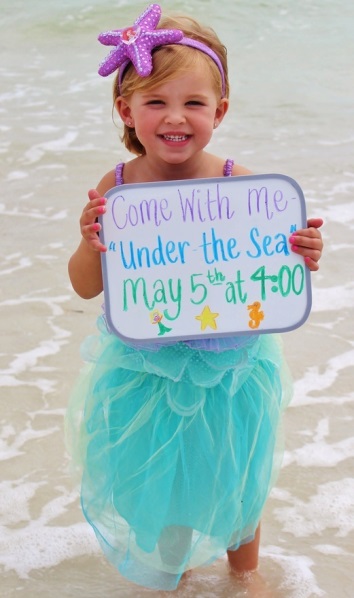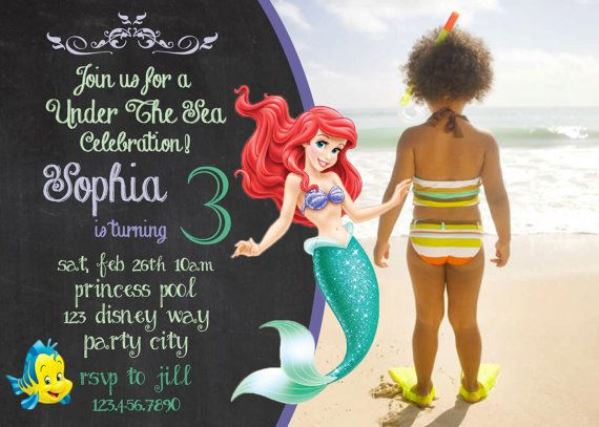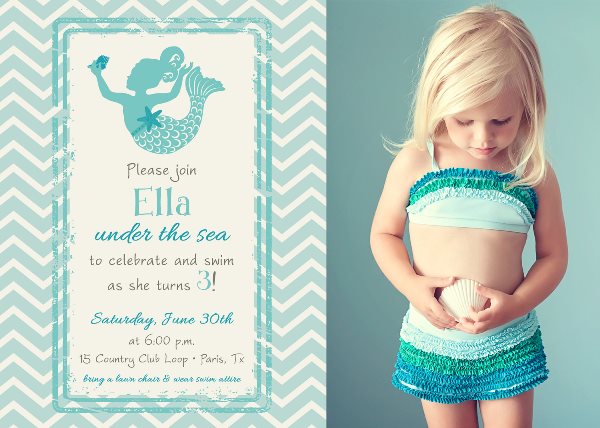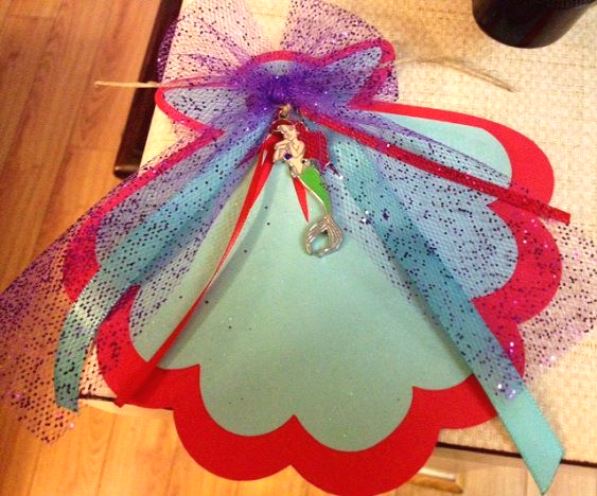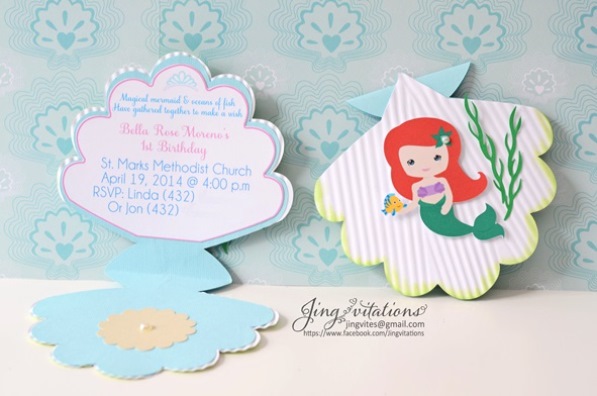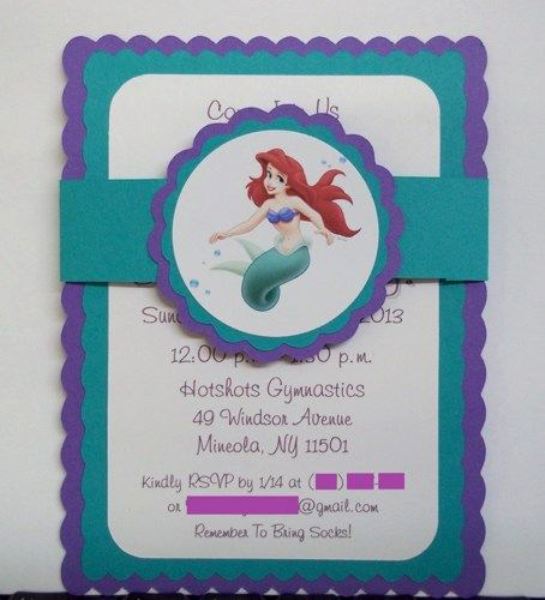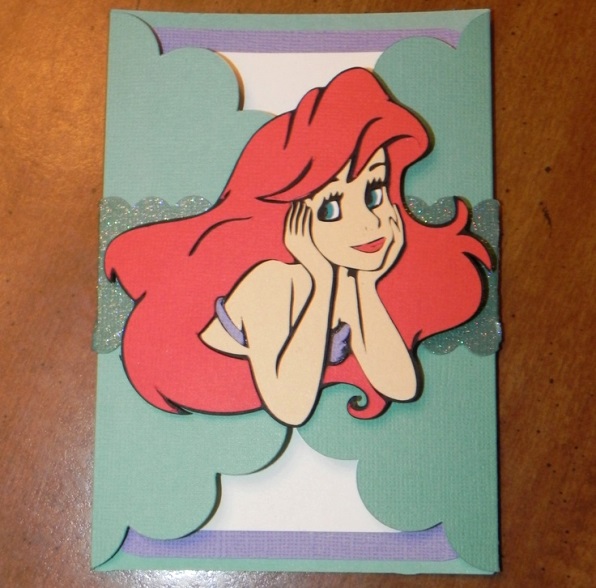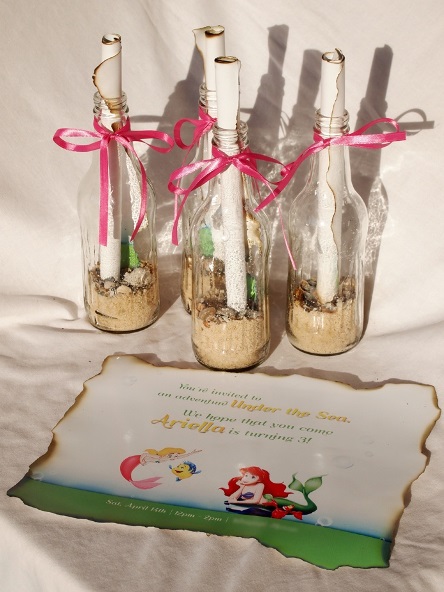 Little Mermaid Birthday Party Costumes / Birthday Celebrator Outfit
You actually have 2 options for your girl's costume. Either let her be a mermaid, or the Ariel with feet. To help you decide, look at these Little Mermaid costume ideas. I just felt like Tutu's are my favorite for girl's costumes these days. You have to agree with me that they are really cute!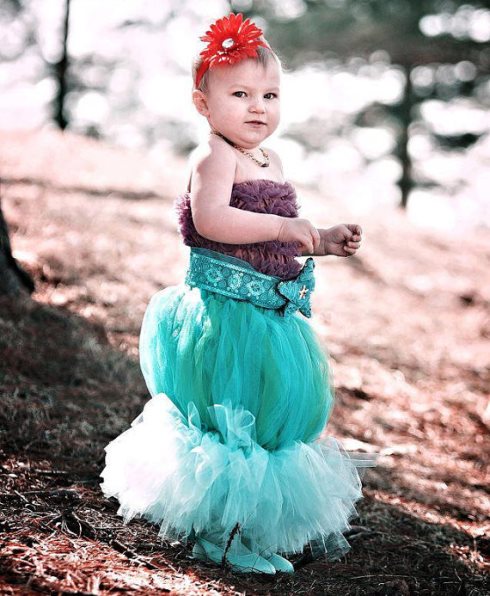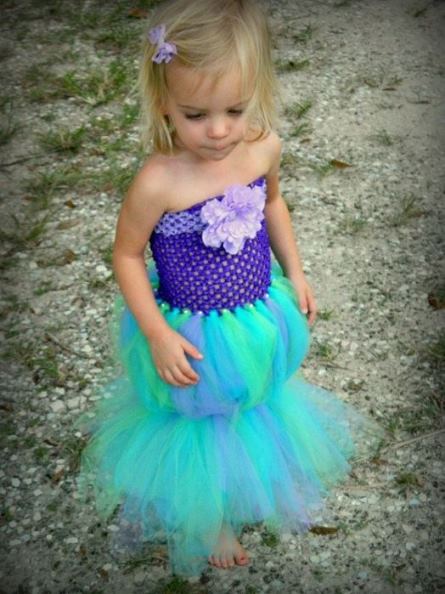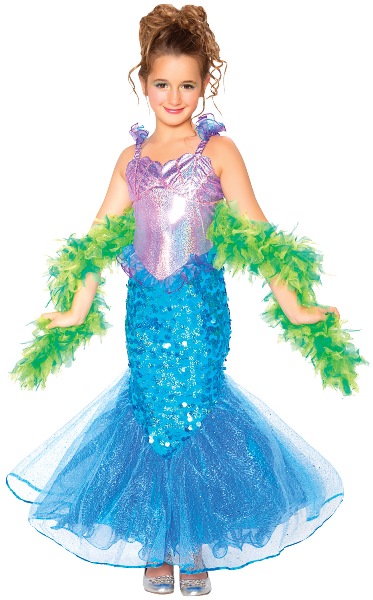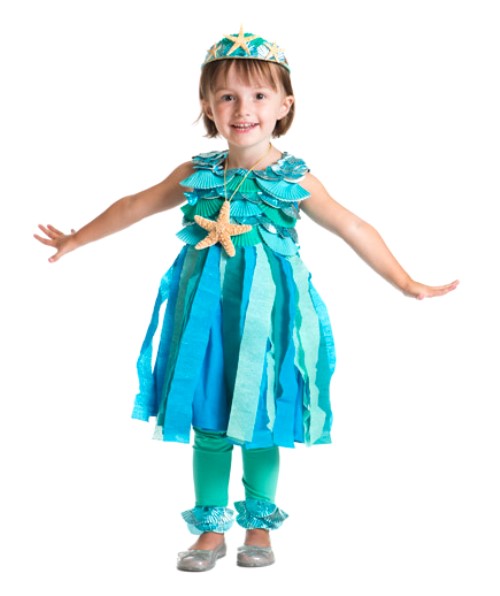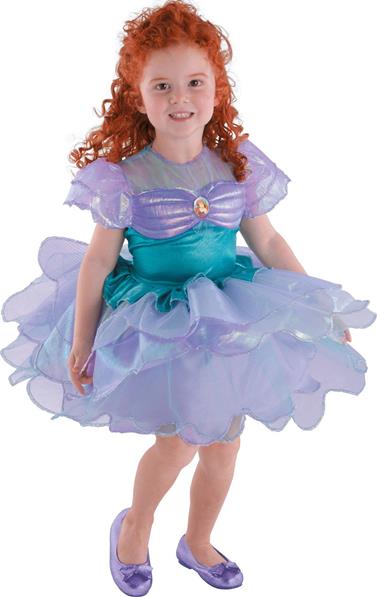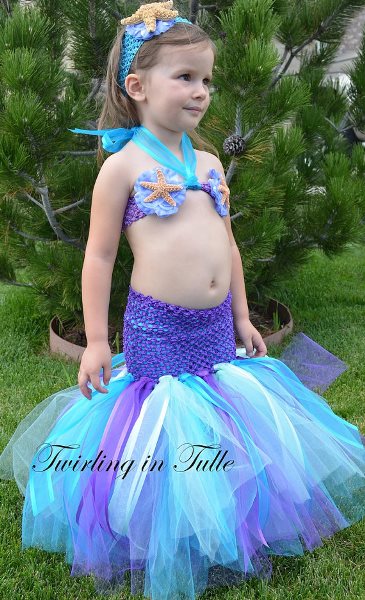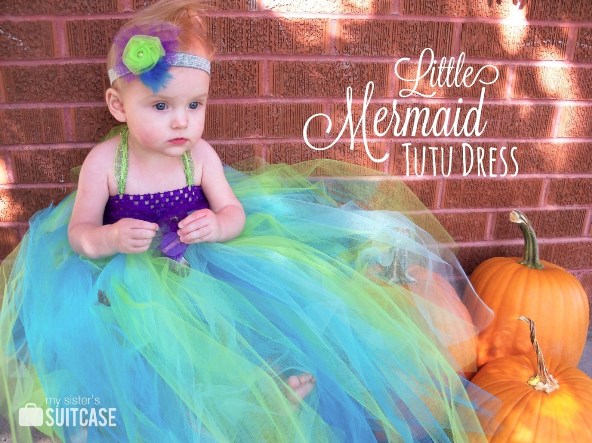 To complete her get up, don't forget this lovely Little Mermaid crown for the princess!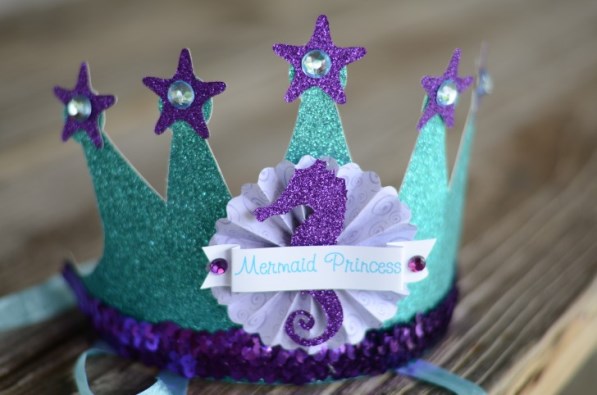 Little Mermaid Birthday Party Decorations / Under the Sea Party Theme
Blue for the sea, green for the sea weeds and red for Ariel's hair. These are the basic shades for an Under the Sea party decoration. Then stuffs like pearls, sea shells, star fish and other sea creatures. These decoration ideas are going to add much joy to you guests especially to your little girl.
Little Mermaid Birthday Party Background Decors/ Stage Decorations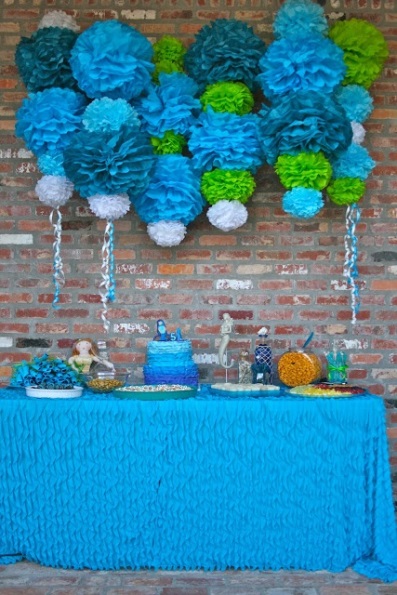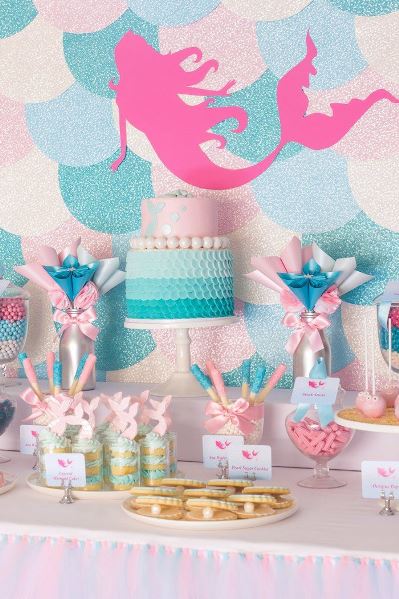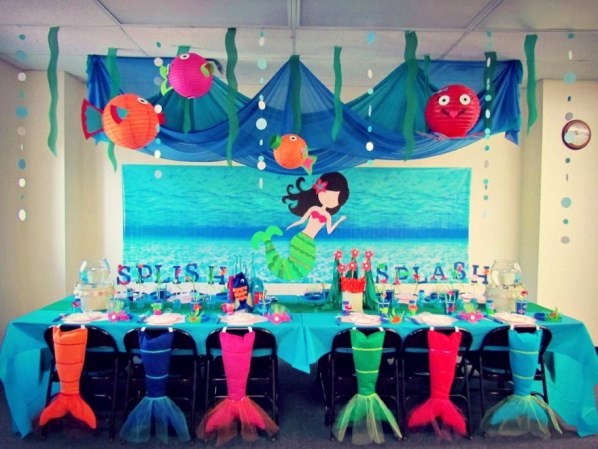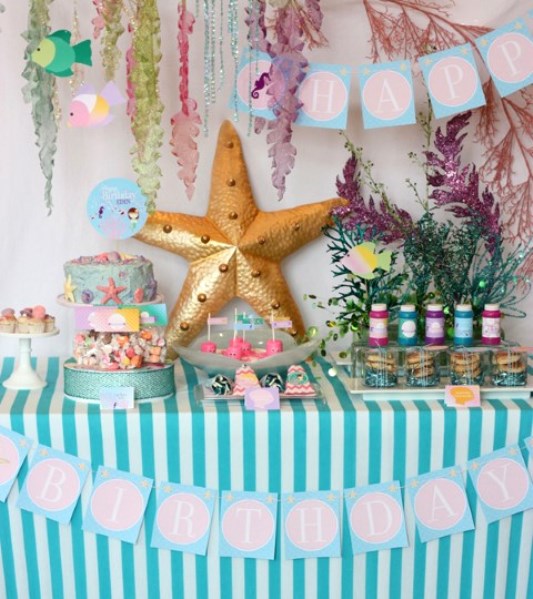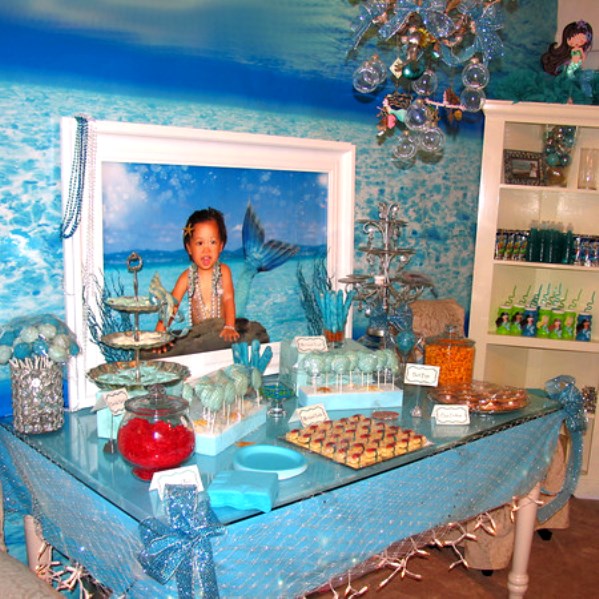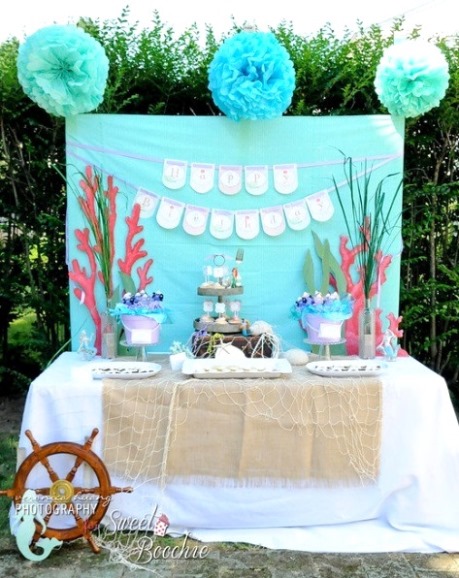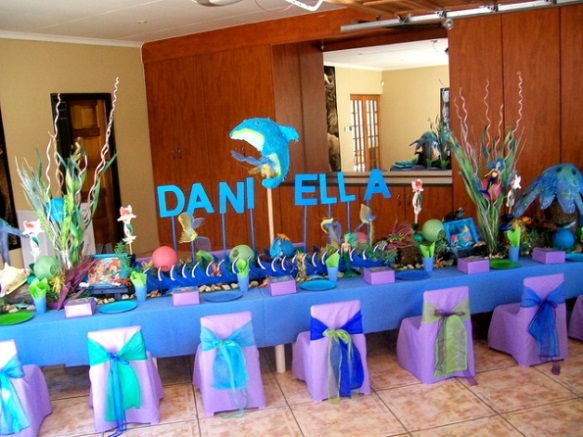 Little Mermaid Birthday Party Throne
Make her feel like a real princess by setting up her own throne.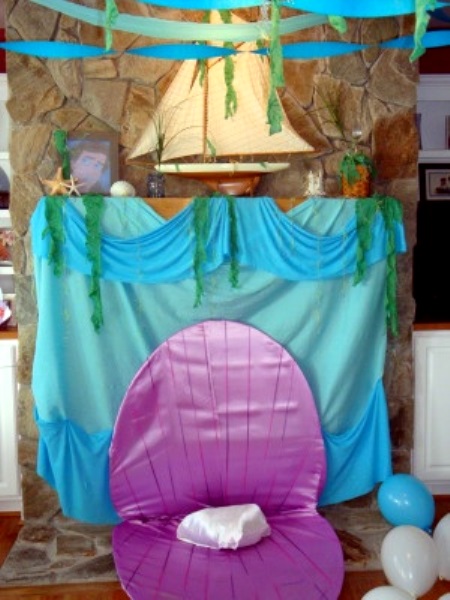 Little Mermaid Birthday Party Banners, Lettering and Balloon decorations
Some of these Little Mermaid banners are for sale but looking at them, you might be crafty enough to try them for a homemade DIY birthday party decors.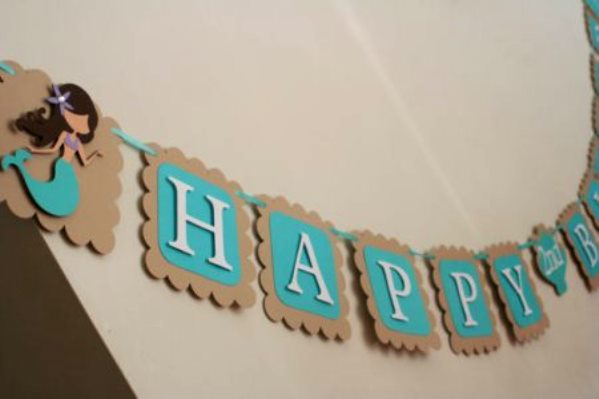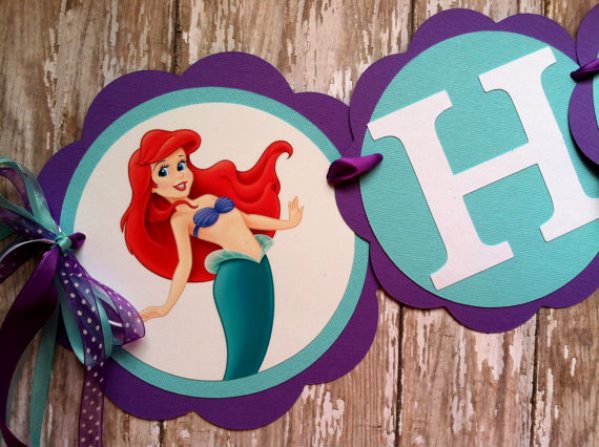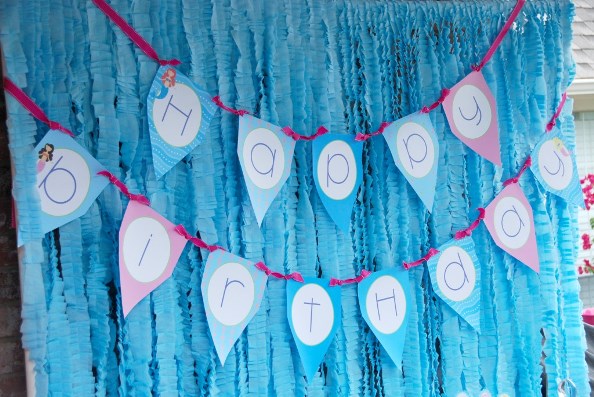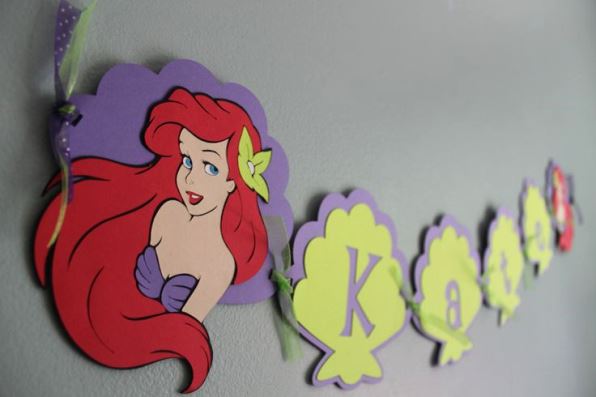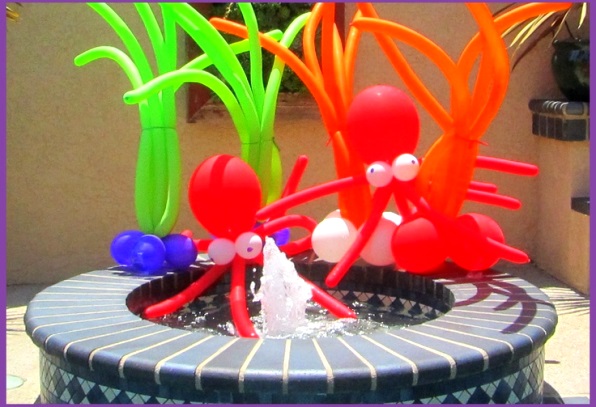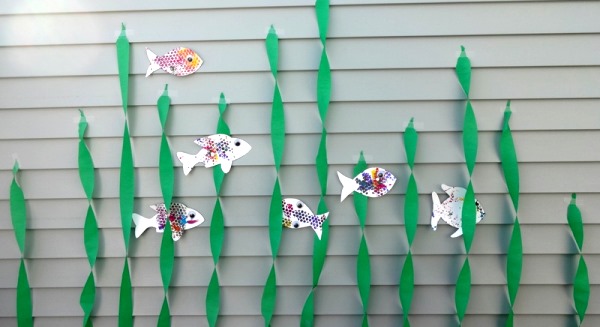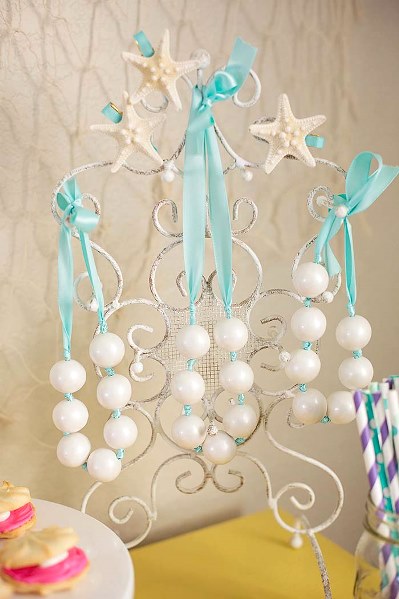 Little Mermaid Party Jellyfish decorations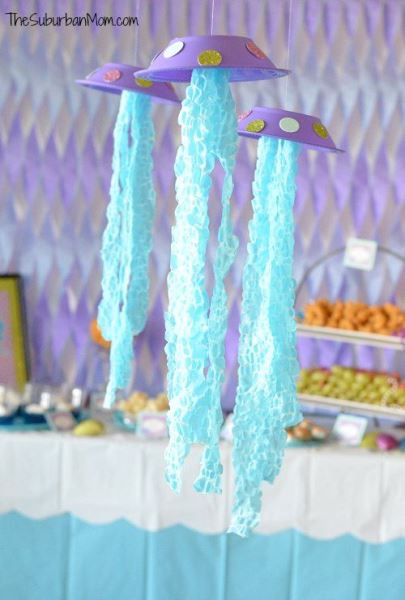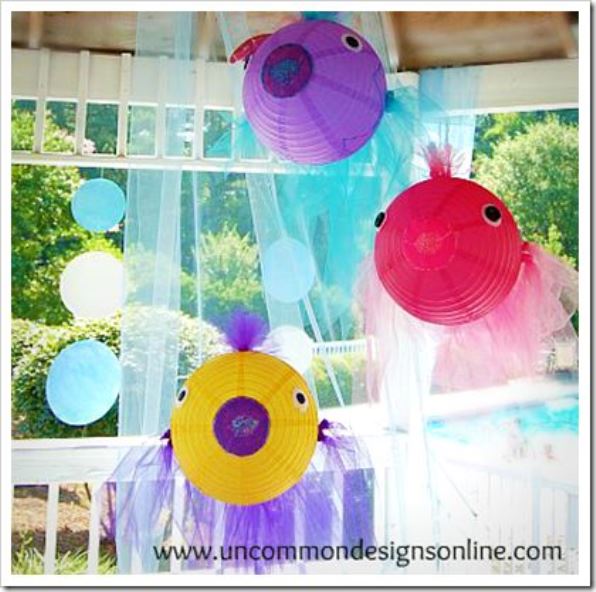 Little Mermaid Birthday Party Door Decorations / Entrance Decors / Signage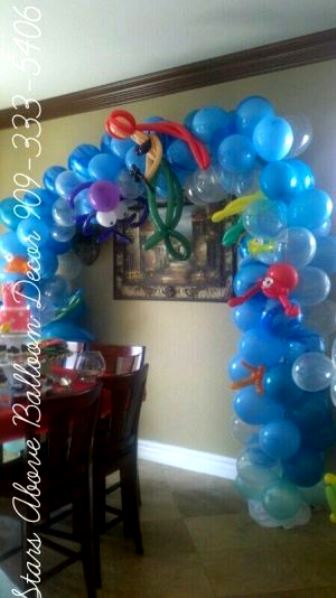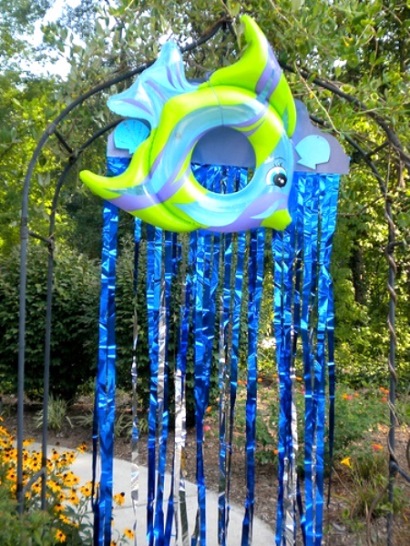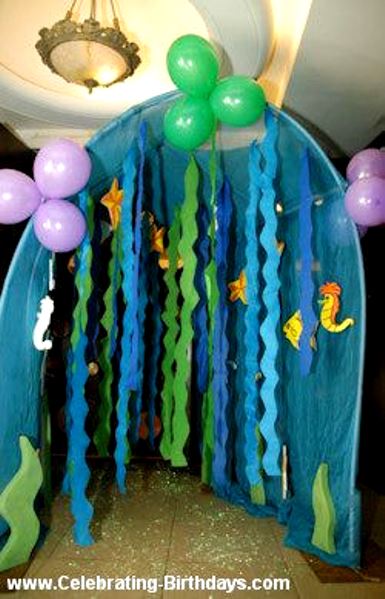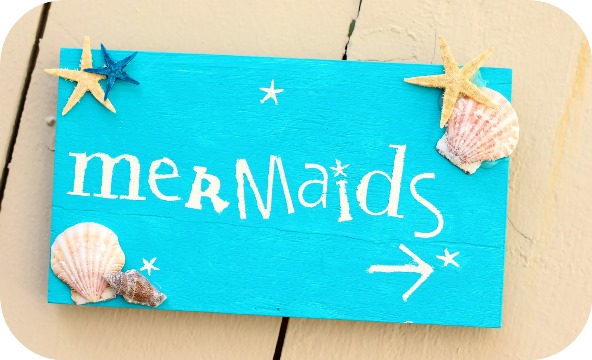 Little Mermaid Pumpkin Carving Ideas
When your little girl's party is also Halloween season, these creative pumpkin carvings would suit well on your doorsteps!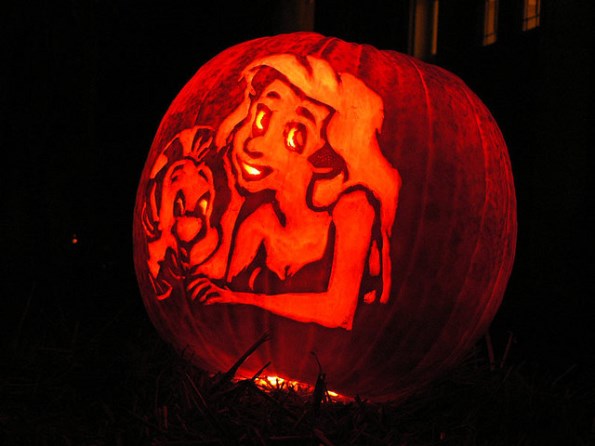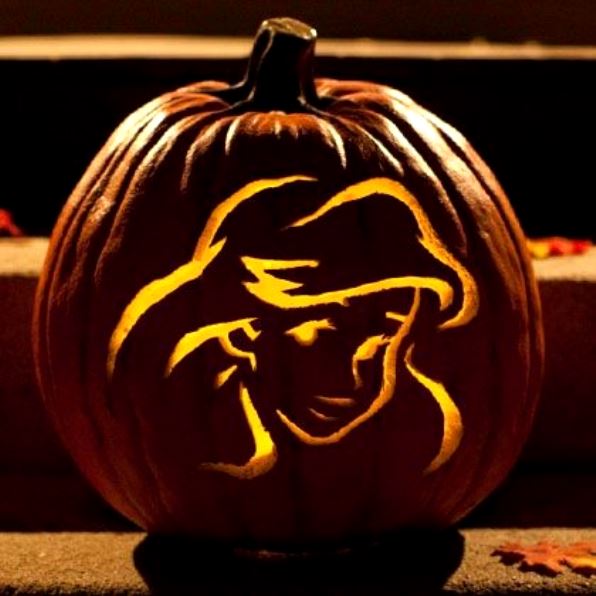 Yay..how about an Ursula pumpkin carving?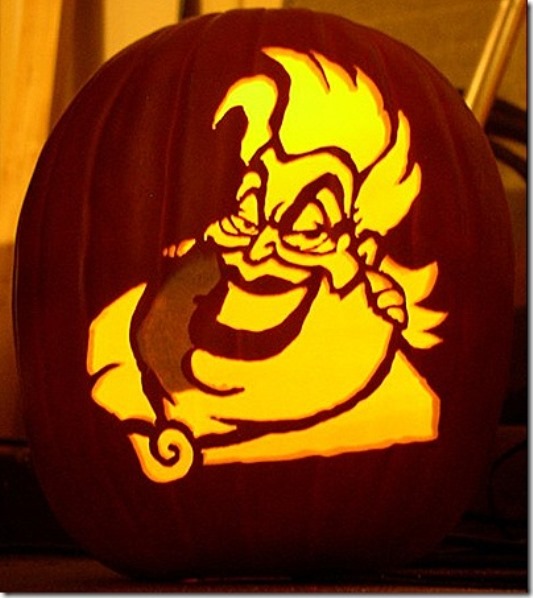 Little Mermaid Birthday Party Centerpieces
I am honestly loving all of these. I can't pick the best one because they are all adorable! But since everyone got different taste, then it's up to you which of these centerpieces would be your choice.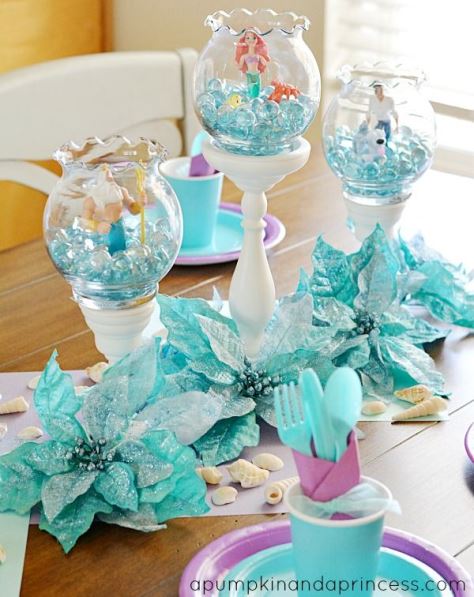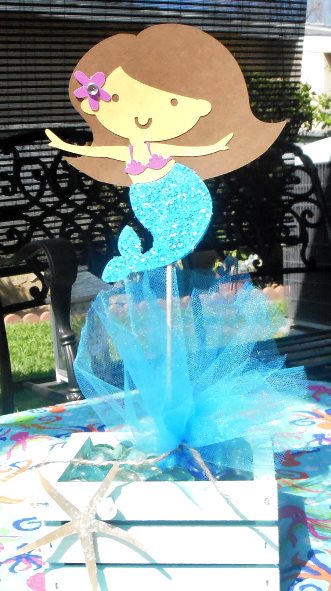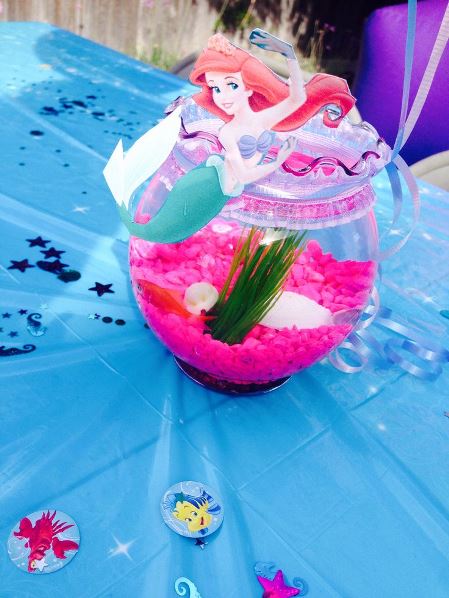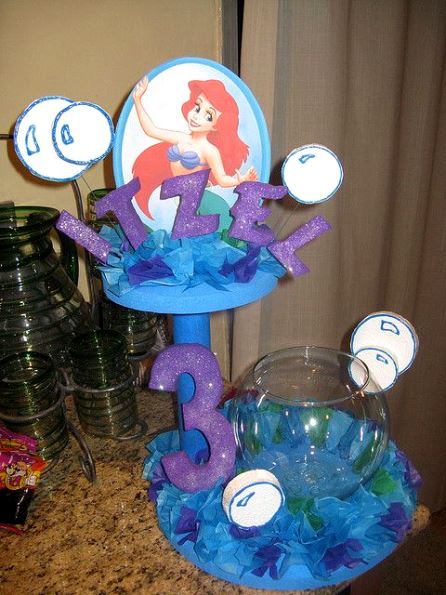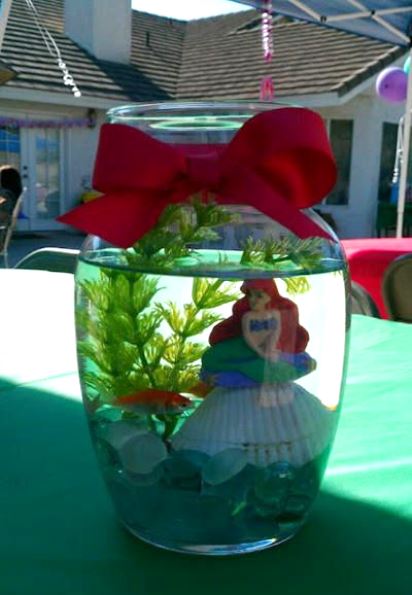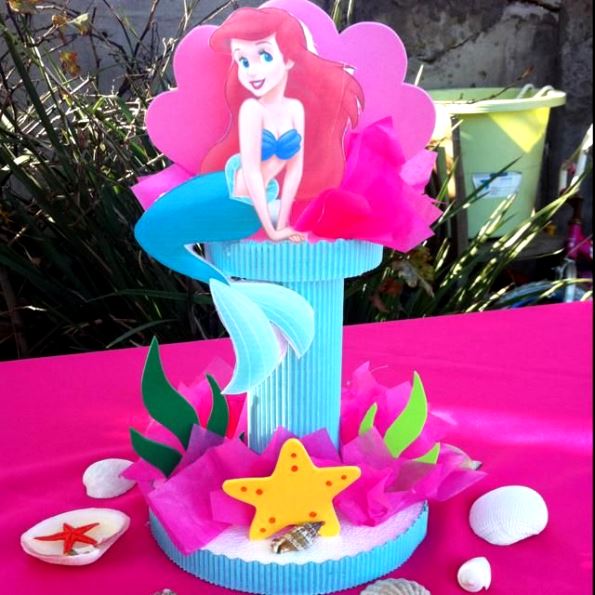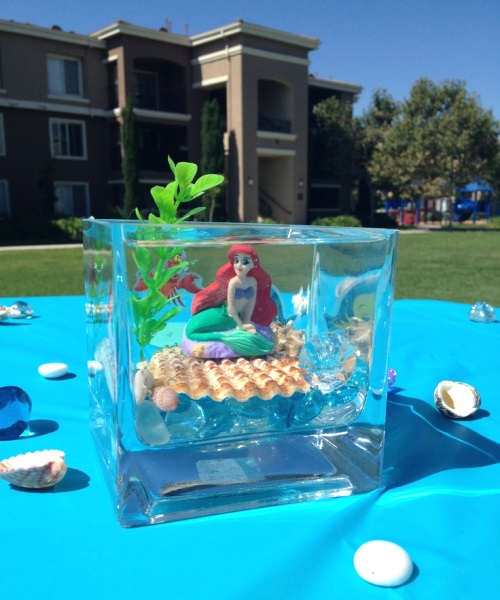 Little Mermaid Birthday Party Cakes and Little Mermaid Birthday Party Cupcakes
These are pretty looking birthday cakes. I may say the bakers of these cakes are really creative. Perfect details have been made possible.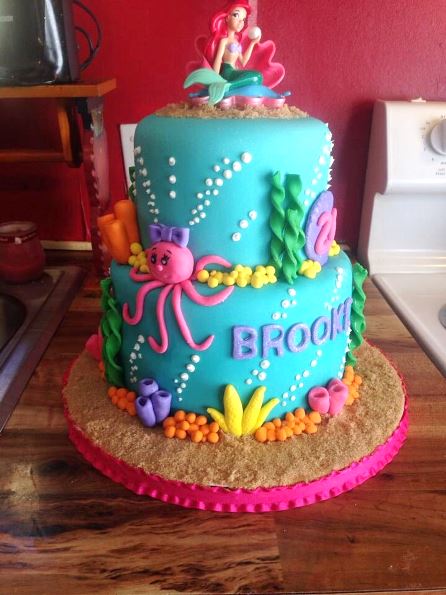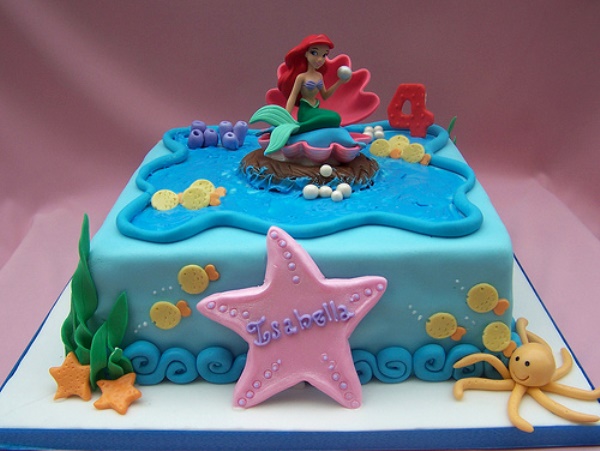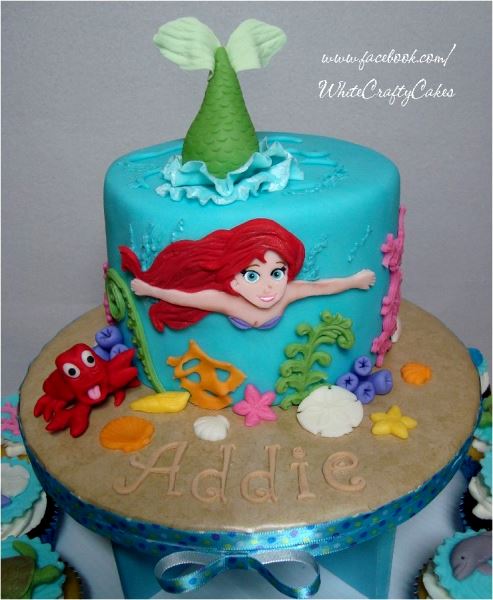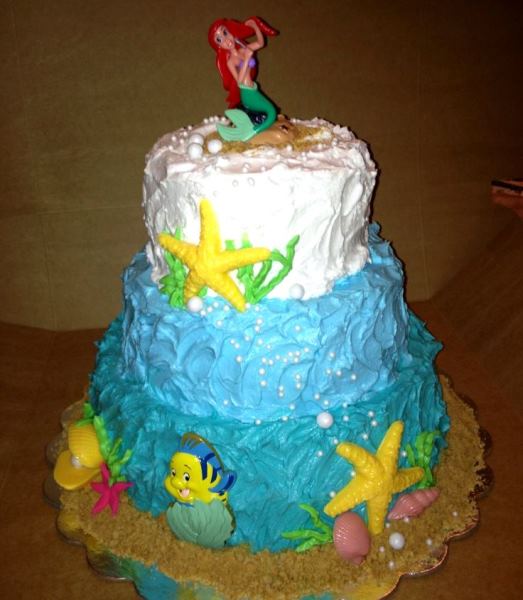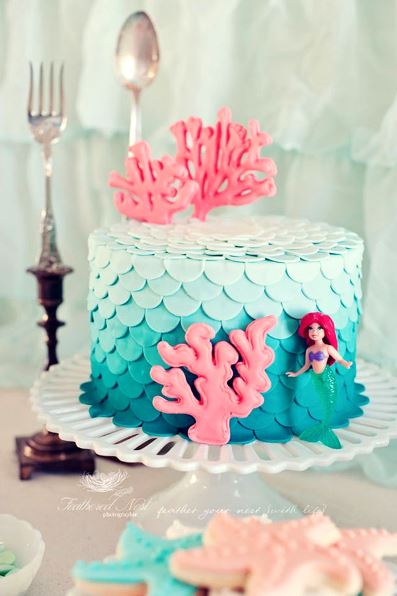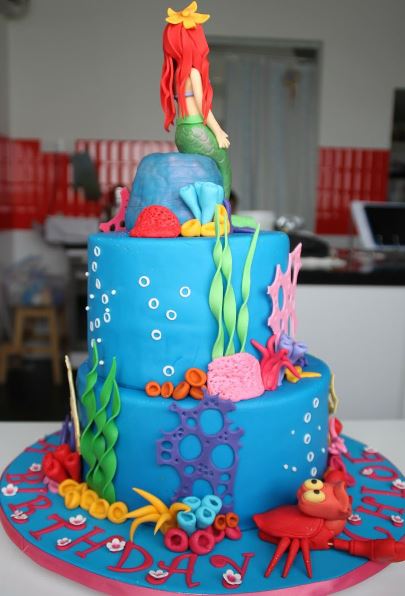 These are awesome Little Mermaid party theme cupcakes. It's either we would be seeing shell on the top, mermaid tails, Sebastian or starfish. I think the tail cupcake is really funny. As if Ariel has been buried in the sand. lol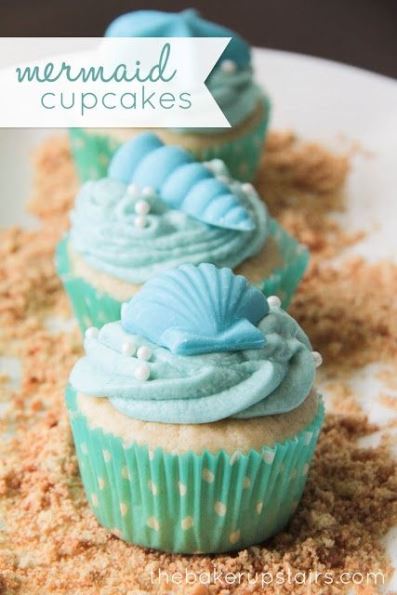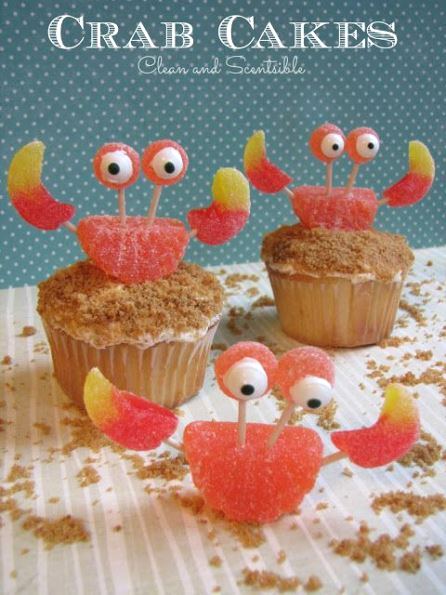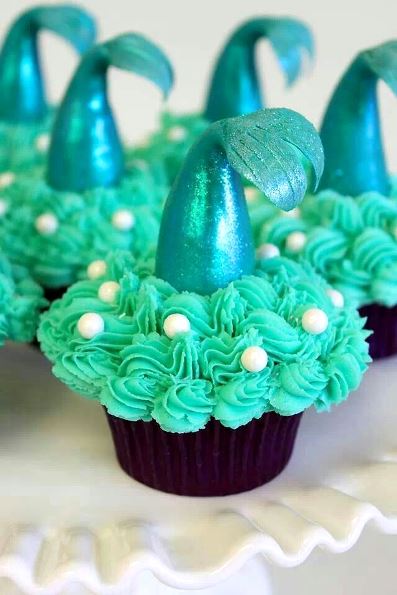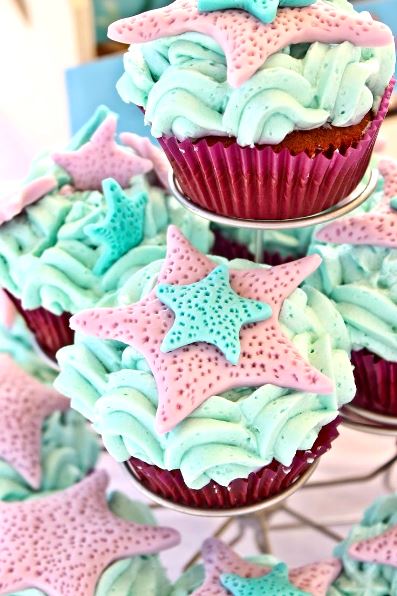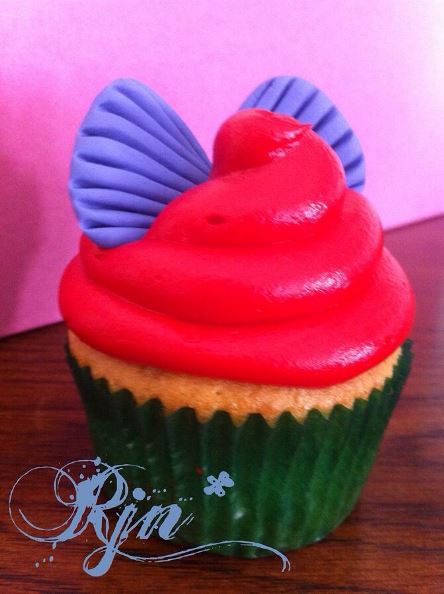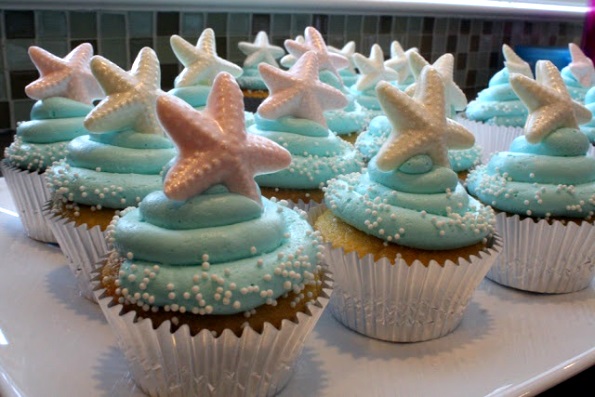 Little Mermaid Birthday Party Games
This is one of the most awaited part of the celebration. Kids love to mingle, giggle and compete to win over other kids. Especially, they love the prizes even more!
Little Mermaid Bean Bag Toss Game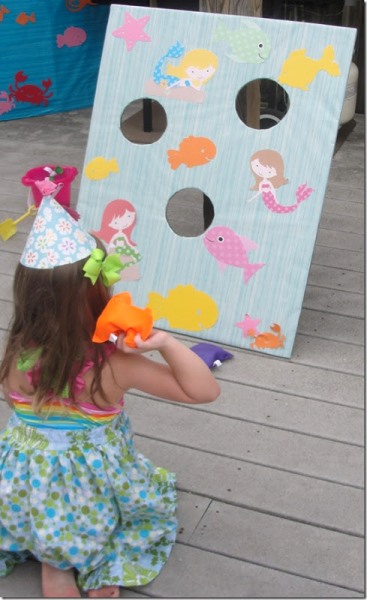 Pass the mermaid game. When the music stops the kid holding the mermaid gets their hand stamped! Cute and easy party game!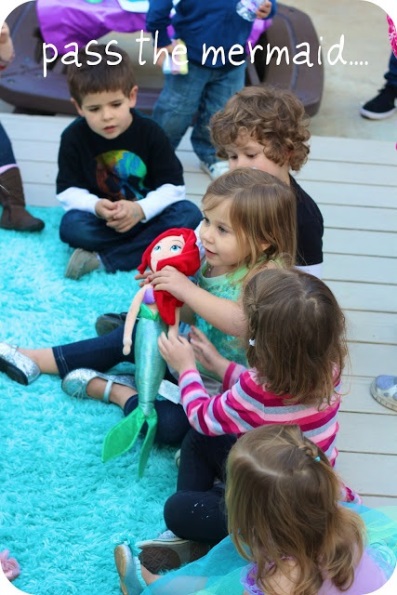 Little Mermaid Dolphin Ring Toss Game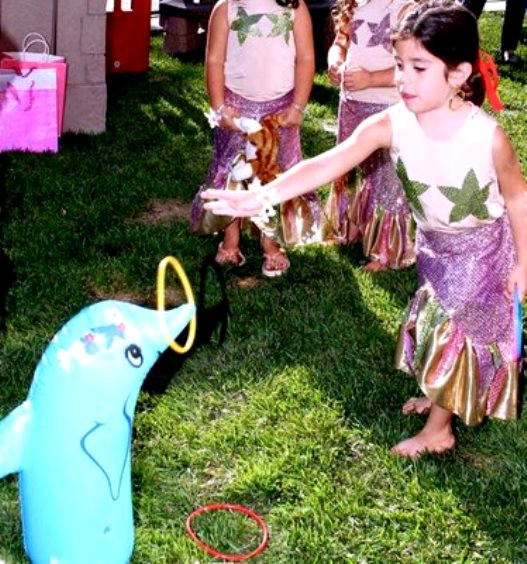 Treasure Hunting Little Mermaid Game
Fill the tub with sand and treasures like shells or pearls. The kid with the most treasures wins the game.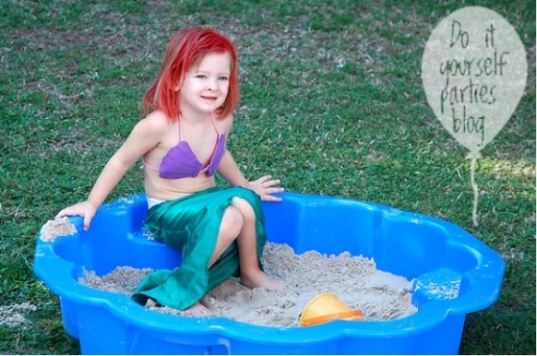 Little Mermaid Fishing Game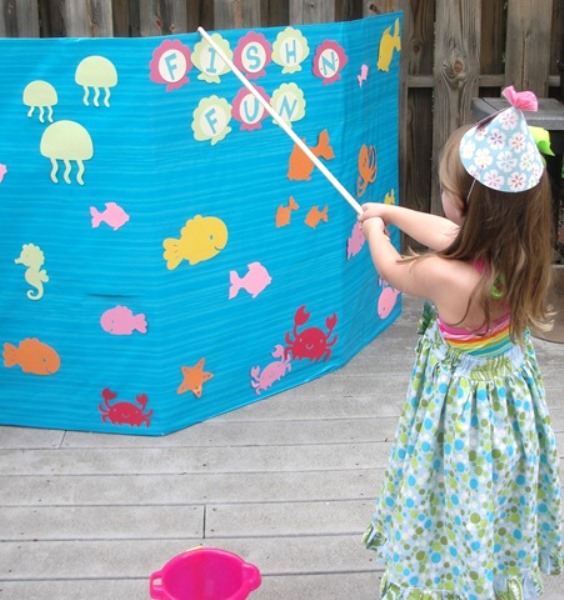 Pin Ariel's Crown
Another modified Pin the Donkey's tail. Since it's a Little Mermaid theme, kids will be pinning or sticking Ariel's crown instead.
Little Mermaid Birthday Party Bags/ Favors / Treats/ Loot Bags or Giveaways
Kids love goodies very much. They would always appreciate even the tiniest stuff given to them. So preparing party bags and giveaways doesn't really mean you have to pack expensive treats. Just pick nice ones and simple yet theme related toys like bath fishes. I know there are lots of fish and maybe worm gummy bears, perfect for these loot bags.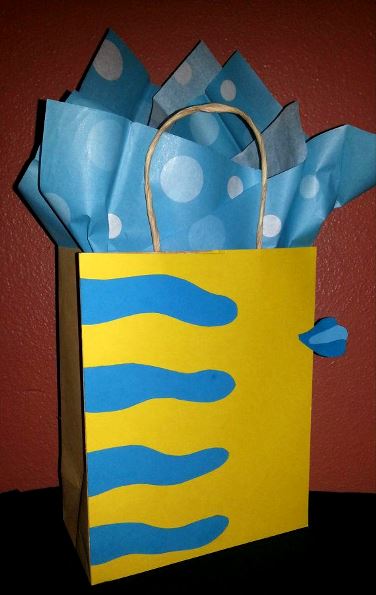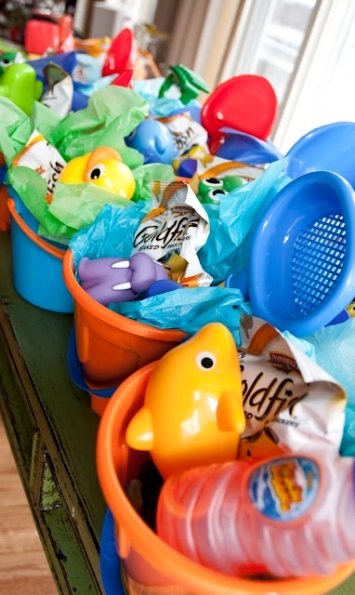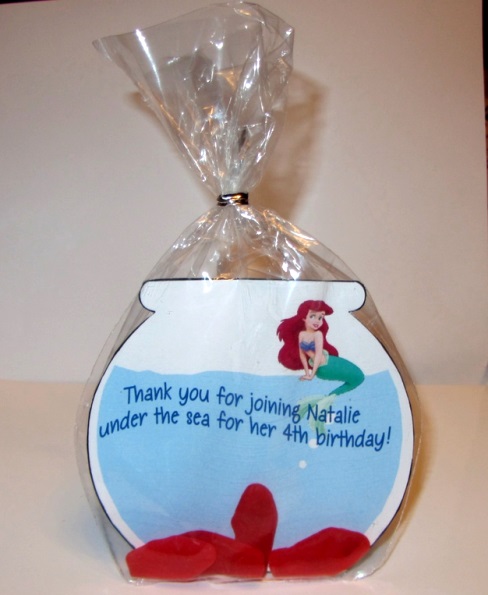 Little Mermaid Birthday Party Photo Booth, Pictorial Ideas and Props
I keep on saying never miss this opportunity to savor the moment. Take a lot of photographs of your little girl as well as your guests. It's going to be special when you look at these photographs in the future.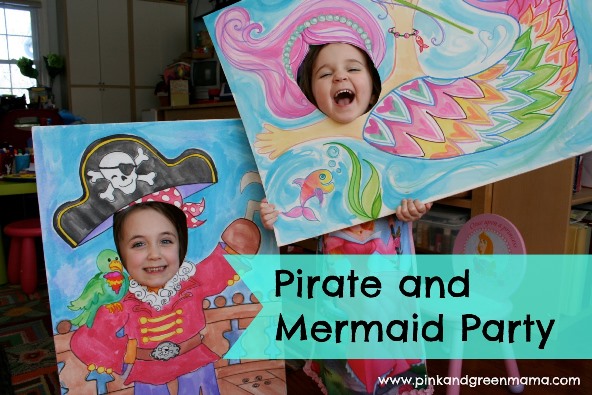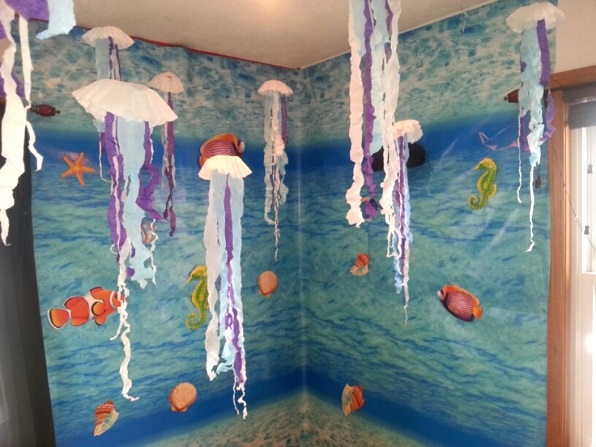 Little Mermaid Nail Art Designs
For moms who wanted to be "in", try doing any of these nail art designs. It will be so cute and a good show off to other moms attending the party. haha!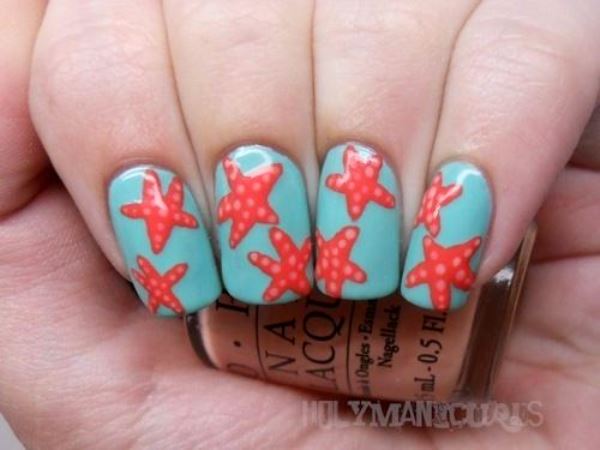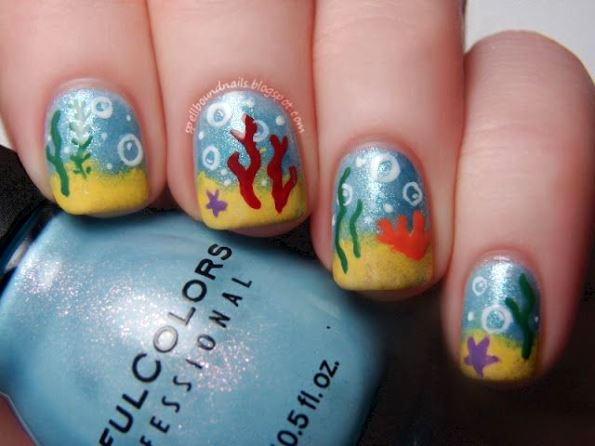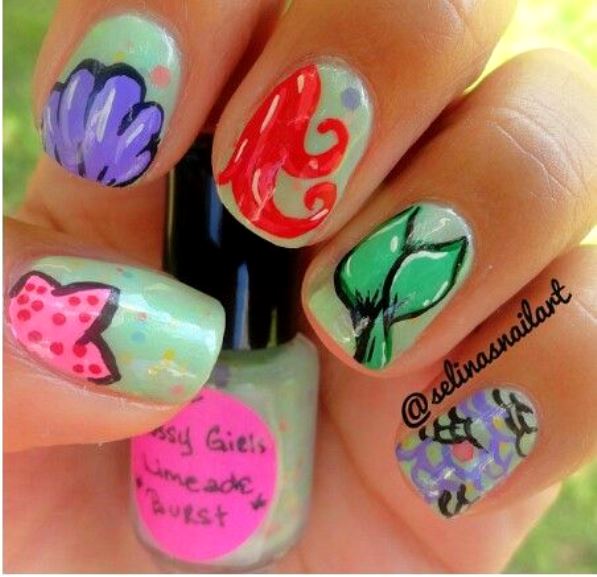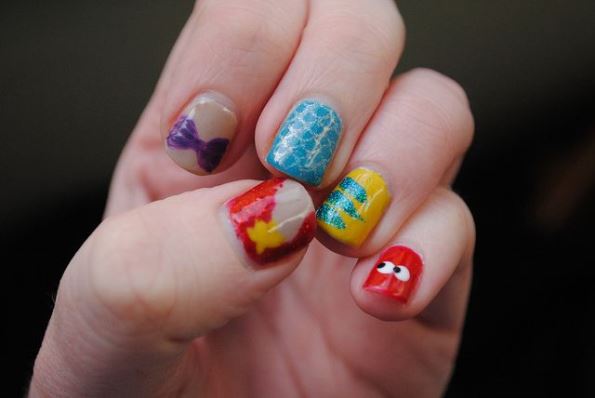 I do hope you enjoyed this compilation. If you have more Under the Sea party theme ideas in mind, please write in down on our comment section. For mistaken credits of photos used in this post, please inform us too and we will be glad to change the details. Feel free to share this to other moms who have little girls. Share on Facebook, Twitter, email or we would be happy if you could pin them on your Pinterest boards. Till next time dear party ideas hoppers!