Upon seeing the title of this post, you might be wondering 'what's with the odd number"?. Why have I not just made it 50 or 100 instead. Well, the number 76 is actually very significant in this event. The Declaration of Independence for United States of America was July 4, 1776 and became a national holiday since then. Okay, the voting of legal separation from The Great Britain did happen on July 2, 1776 but due to the revisions of the Declaration, it was then finalized on July 4 the very reason why Americans are celebrating their Independence Day every Fourth of July or 4th of July. Don't forget, whether it's 2 or 4, it will always be 1776! Haha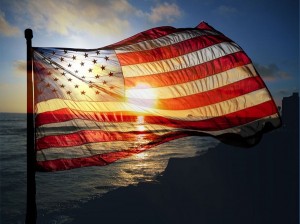 Fourth of July is one of the most patriotic independence day on earth, ever. We do have our own independence day here in the Philippines but honestly, America's 4th of July comes with a big bang! The celebration is always big and amazing. The colors of the American flag ; blue, red and white are everywhere. The politicians appear on public events to honor the nation's heritage, laws, history, society, and American citizens. 4th of July is filled with fireworks, stars,Uncle Sam figures, parades, barbecues, carnivals, fairs, picnics, concerts, baseball games and family reunions.
This day of freedom and bravery is surely well spent if it's with the family and friends. The very reason why some would come up to preparing their own Fourth of July Party Theme. Whether it's an outdoor of indoor independence day celebration, I'm sure you guys would enjoy these DIY Handmade 4th of July Party Decorating Ideas. Check them out! Please don't mind if I have categorized them as indoor or outdoor. If you would like to, just mix and match and enjoy preparing for the grand party.
Oops! Don't forget to check out the Yummy 4th of July Party Food Ideas!
Also, check out 4th of July Crafts Pinterest Loves!
Outdoor Handmade DIY 4th of July Decorating Ideas
For those who would love to have a Barbecue party on their lawn or garden, these are some ideal outdoor decoration ideas. If in case you'd like to try other ideas inside your house, you can do so. These are random Fourth of July decoration ideas for your front porch, stairs, and gate.
Painted Lawn Stars

Decorate your mail box too! Isn't it clever?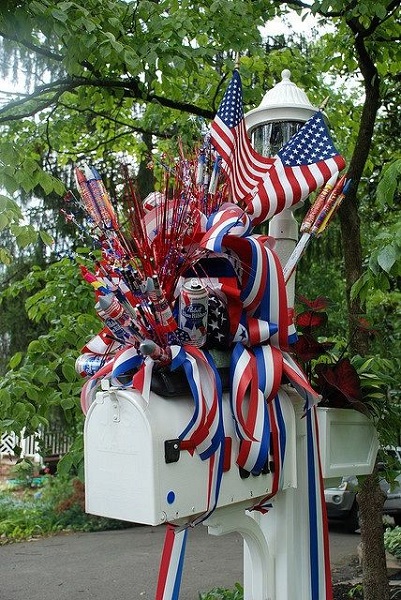 American's just love fireworks!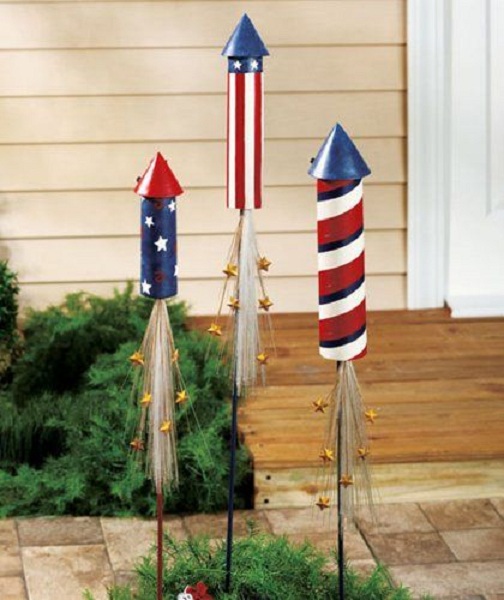 Recycle your old windows and shutters. Who would have thought these could be great patriotic decors too 🙂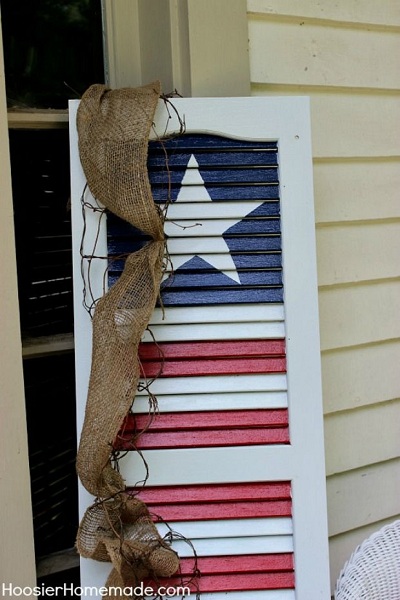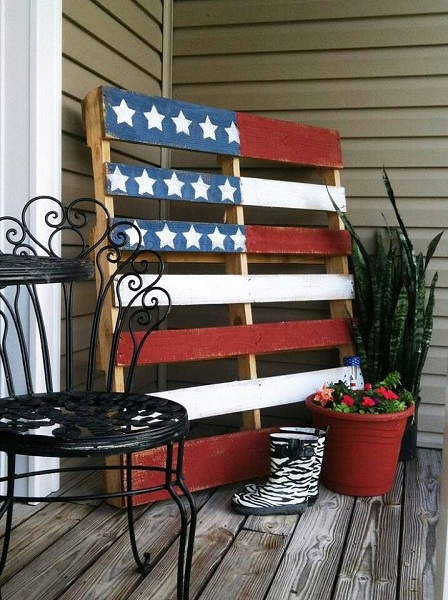 DIY 4th of July decor hangers. Hang it everywhere! On your fence or even on your trees.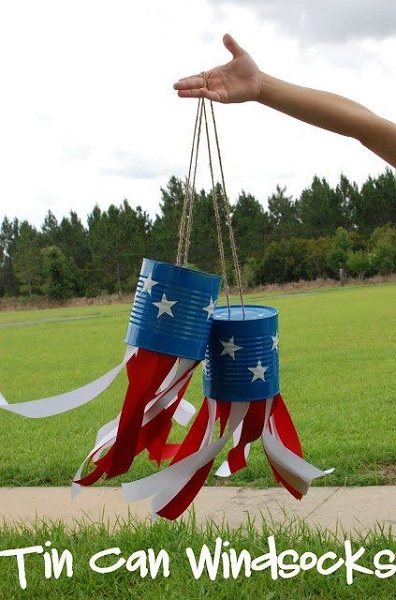 These are pieces of wood that are painted and designed to be wooden fireworks.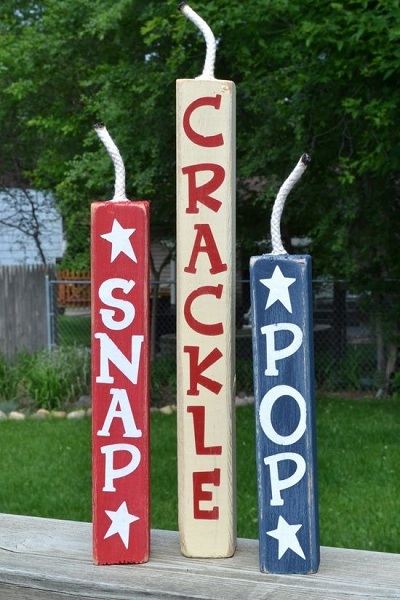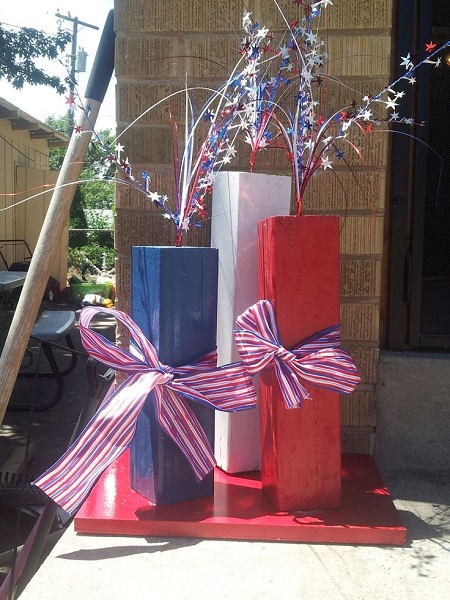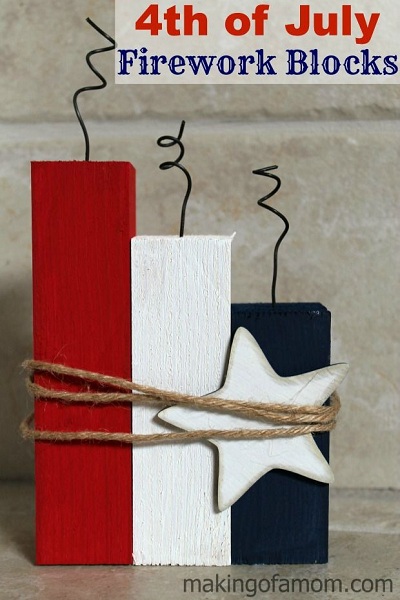 These are lovely 4th of July flower vases perfect for your entrance stairs.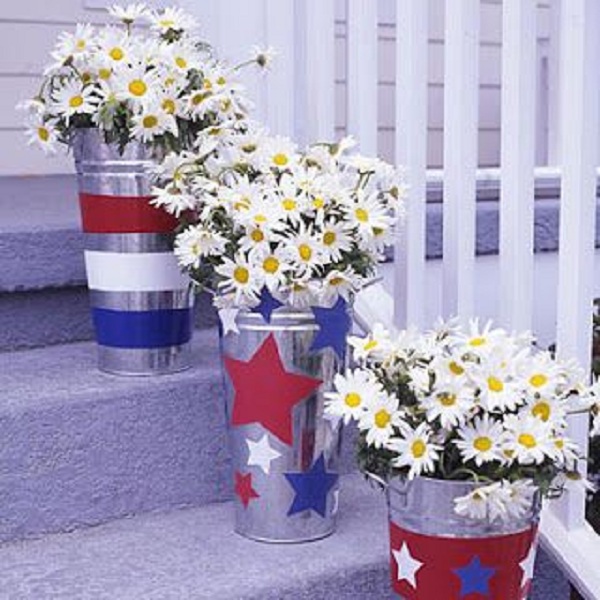 How about re-painting your old wooden chair into American flag inspired?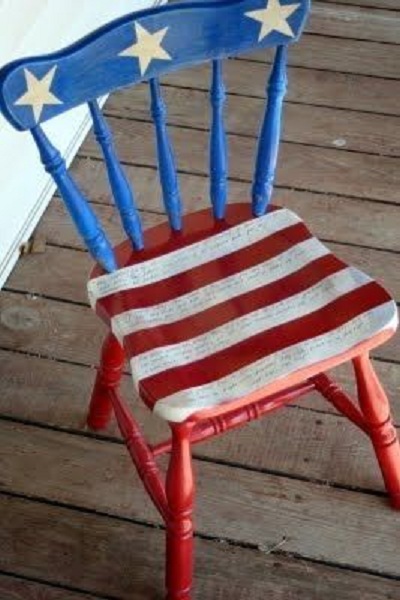 Oh there you are Uncle Sam, thanks for inviting me!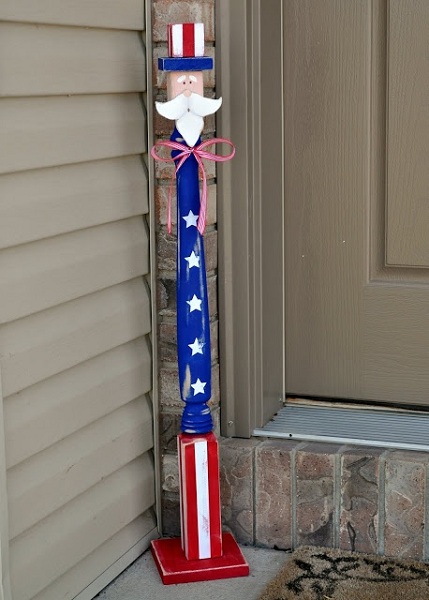 Fourth of July signs and sayings on wooden boards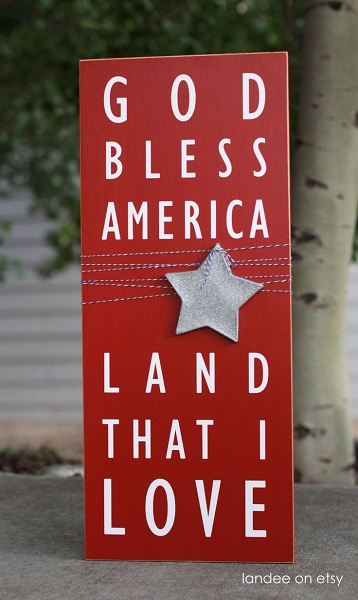 An American inspired bird house. I assume those birds living there tweet English too.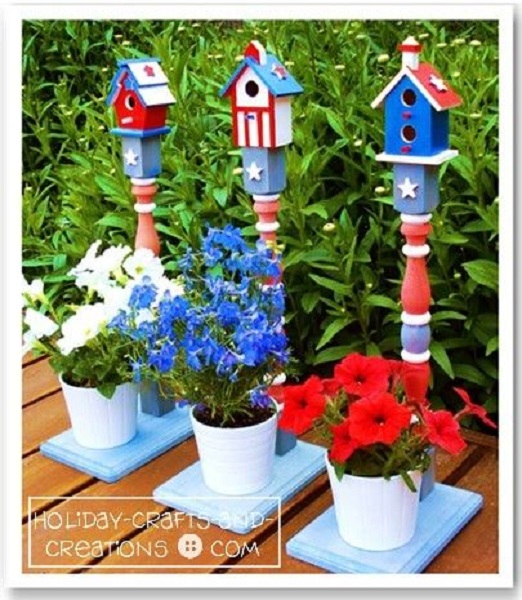 4th of July Party Ideas – Luminaries and lights
Independence day in America is greatly celebrated with grand fireworks and lighting. The very reason why there are lots of them who enjoy setting up luminaries or lighted cans and jars like these. Never underestimate the beauty of your mason jars, old cans, empty wine bottles and more. They'd be so much pretty when decorated. Just remember, stick with the theme okay? That's blue, red, white, stars and FREEDOM (to create). Which is your favorite?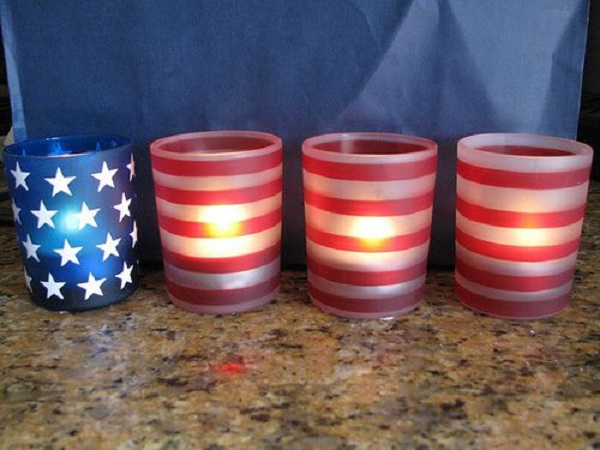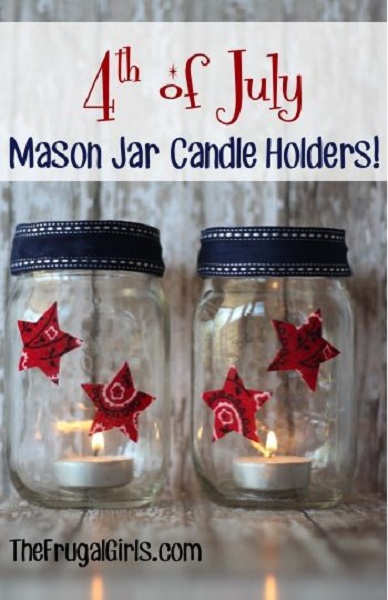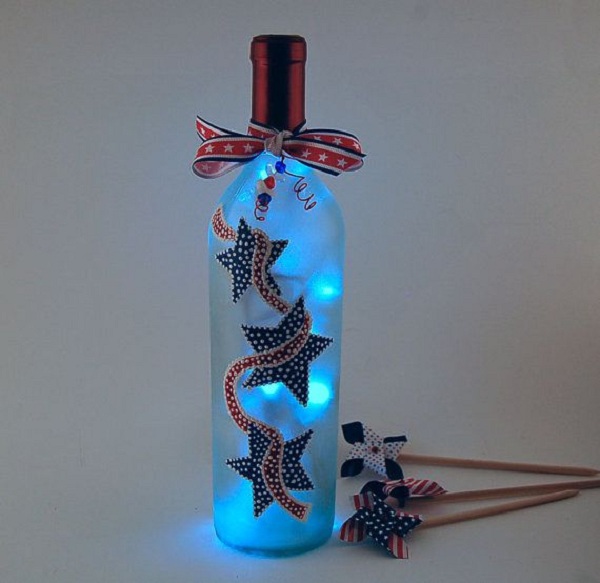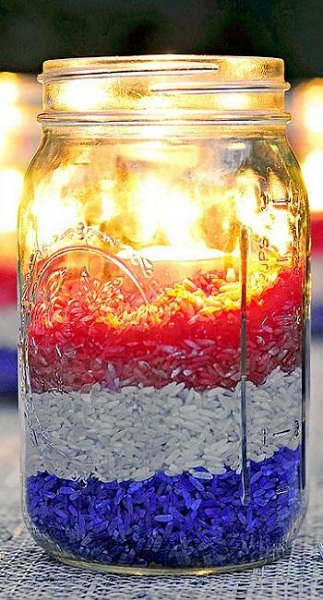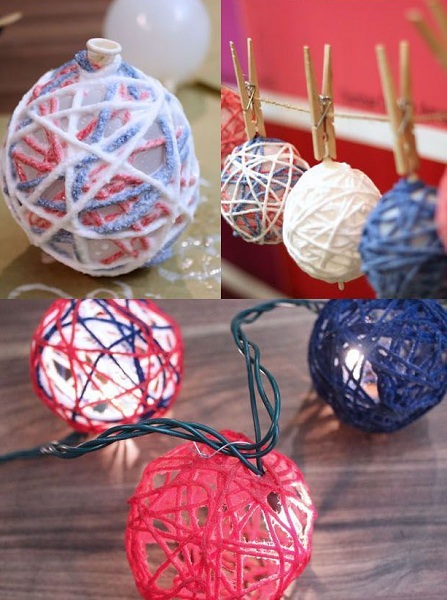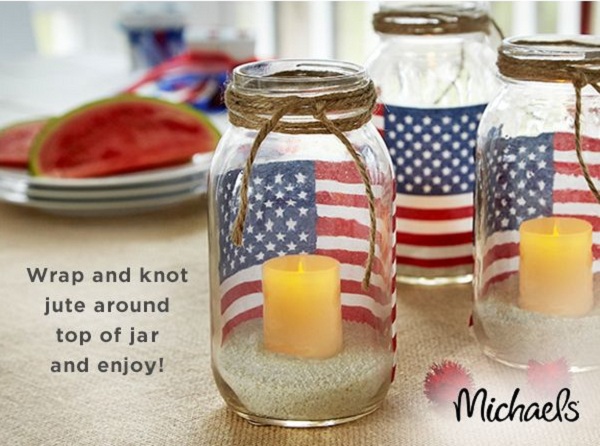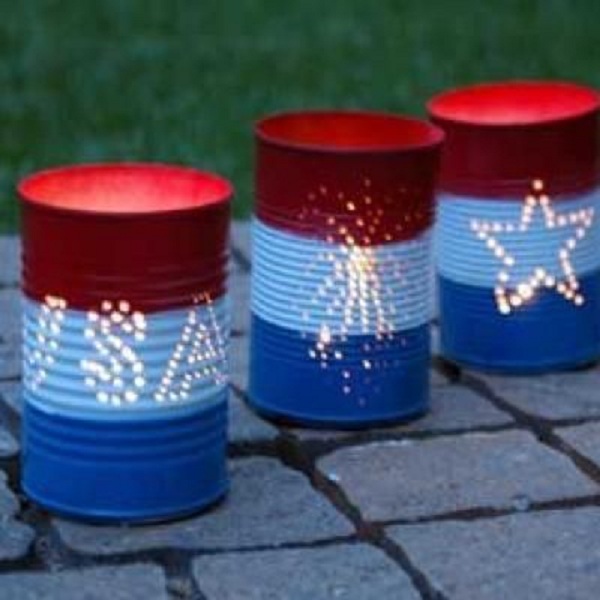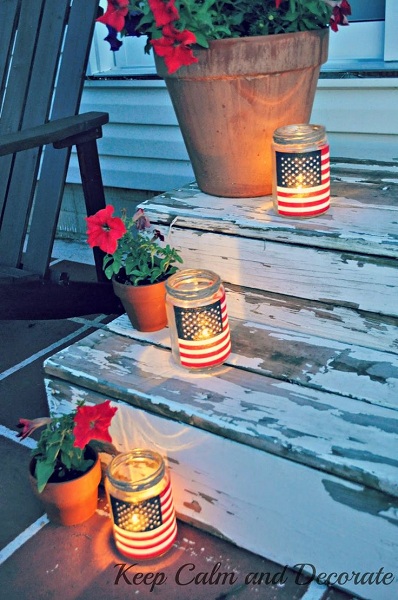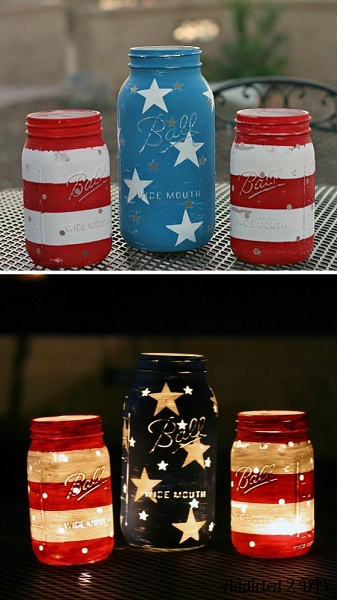 4th of July Door Decorating Ideas
Welcome your guests while impressing them with your artistic yet patriotic entrance or door decorations. There's a lot of ideas to choose from!
4th of July Wreath, Door Hangers, Ribbons and Banners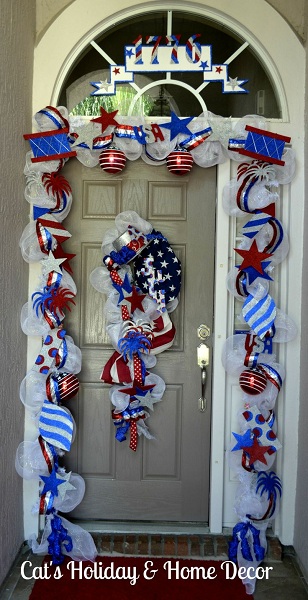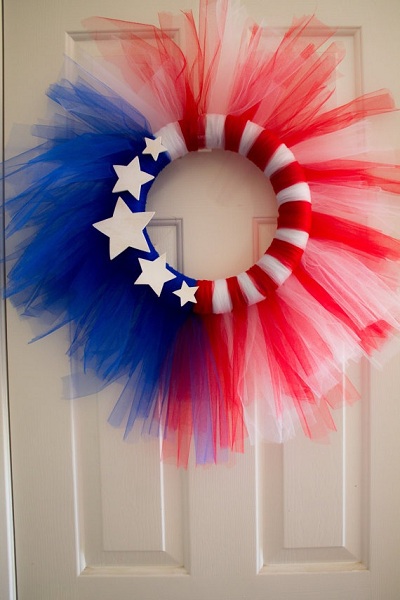 One of the easiest 4th of July decoration ideas. Even a child can do this!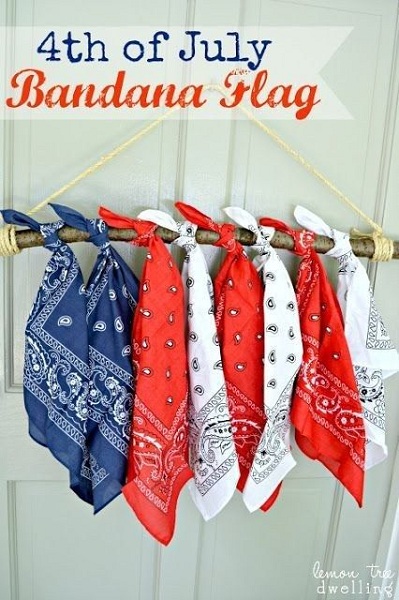 Never thought clothes pin could be this lovely for a wreath.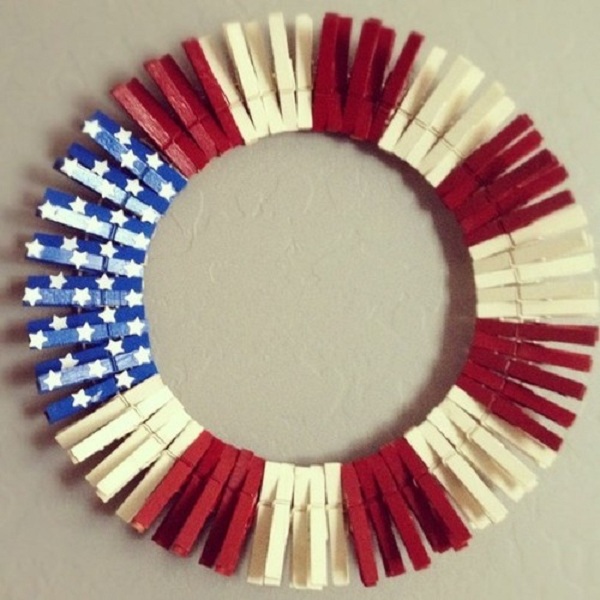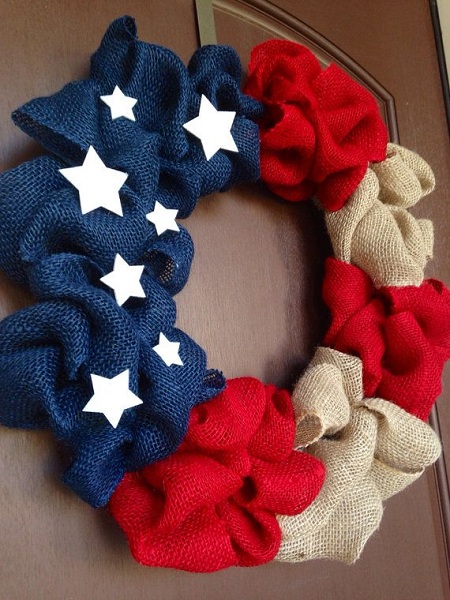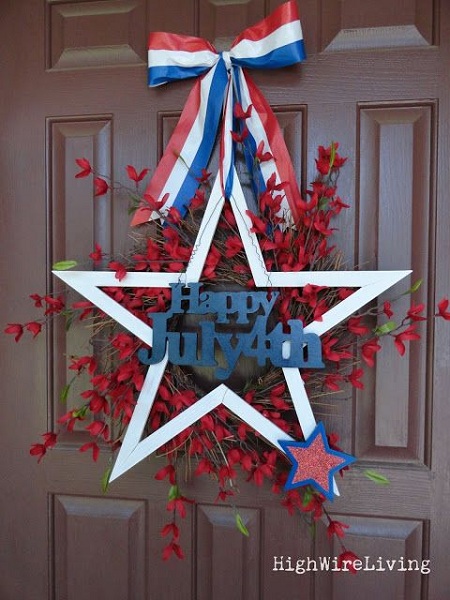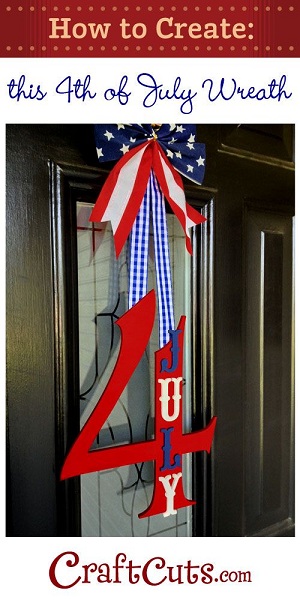 Hang the initial of your family name on your door. Proud American family!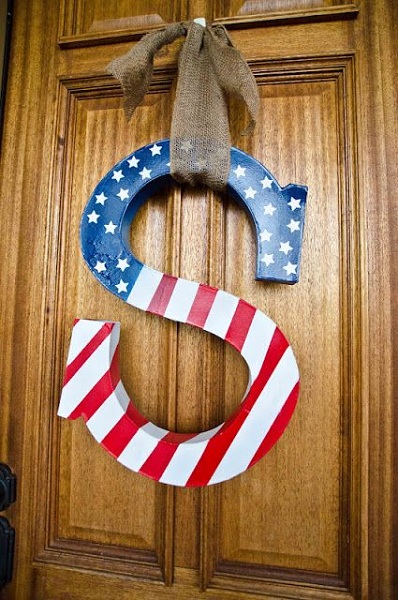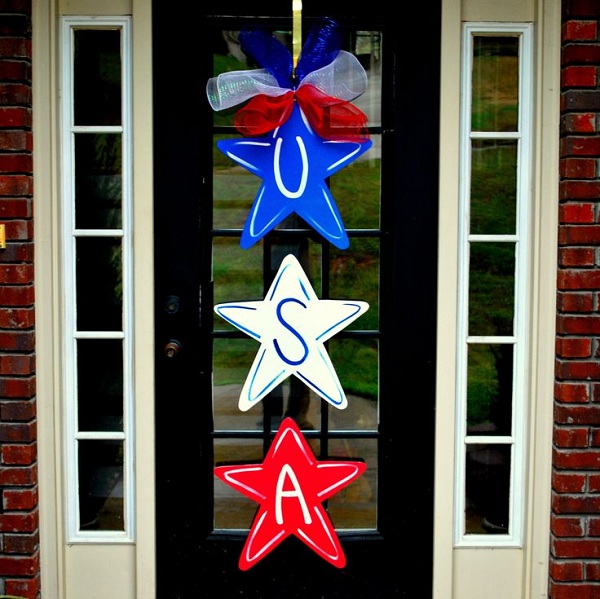 Indoor Handmade DIY 4th of July Decorating Ideas
These may be modified if you have better ideas. They're actually not limited indoor. You also use them as your outdoor decoration.
4th of July Crafts for Kids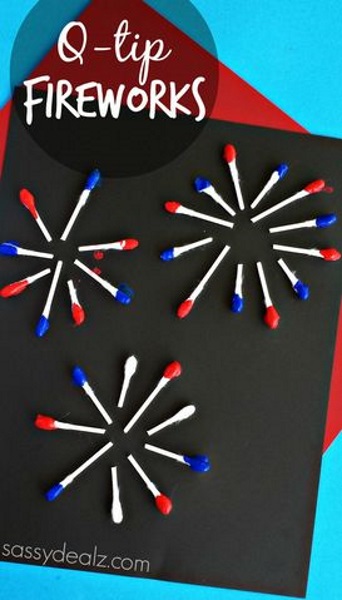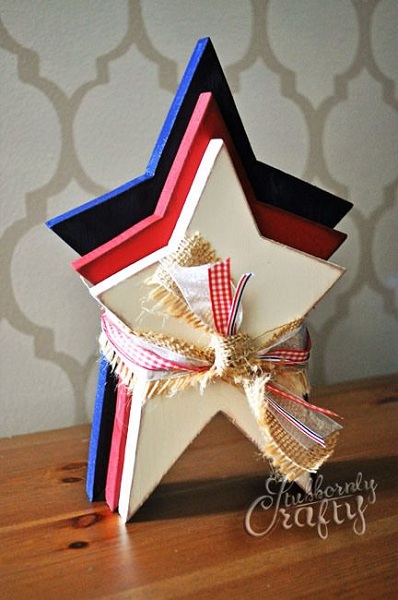 Very industries. Those are obviously just sticks turned into a hanging flag.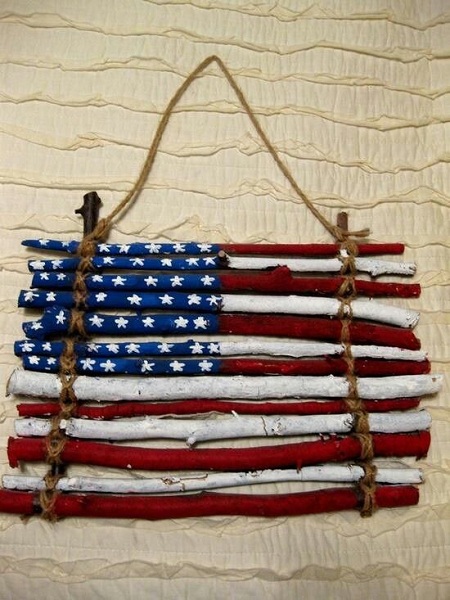 They said jars can be used the whole year round. Fill it with the color of the season and they will just look perfect for the event.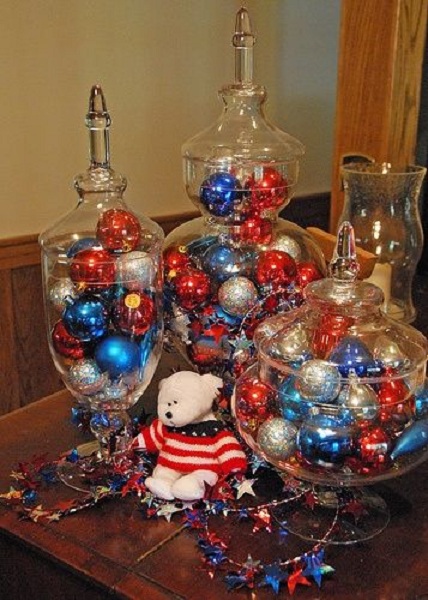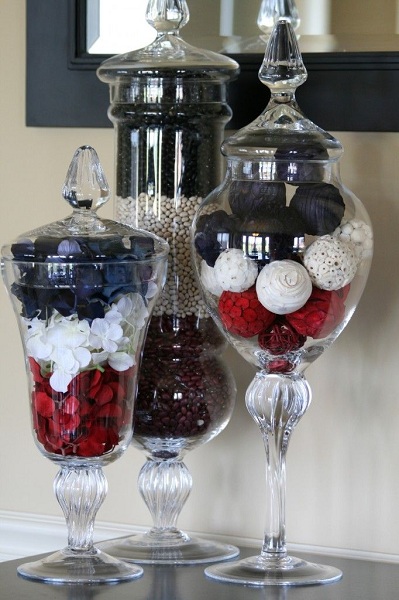 Those are hanging fireworks.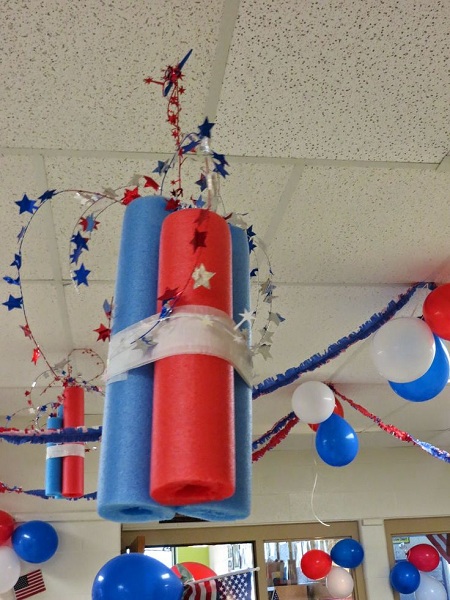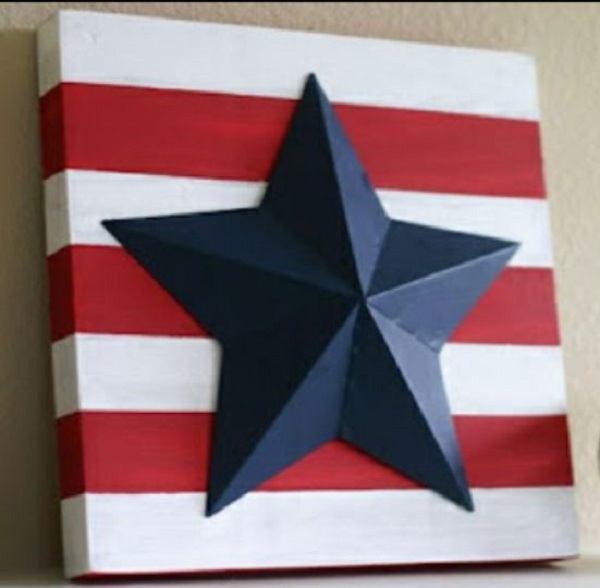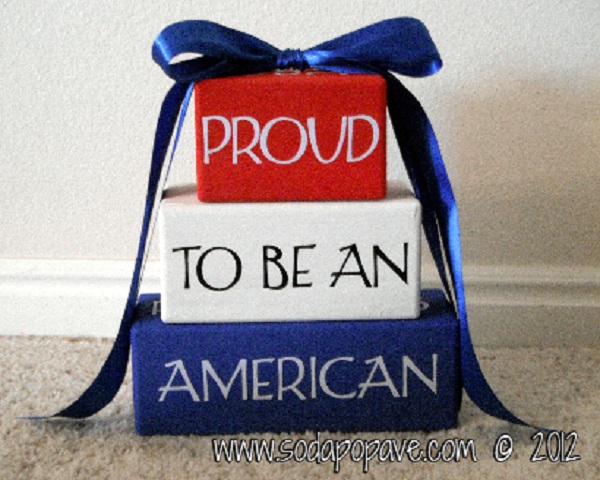 Old boots painted into American flag inspired turned into a flower vase.How creative!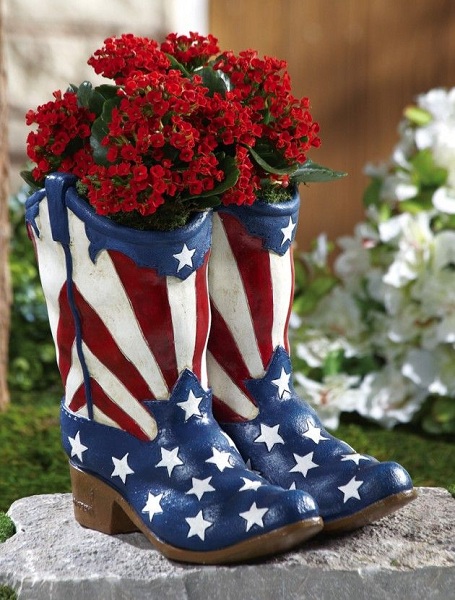 Did you see this coming? Baseball indeed is associated with Fourth of July!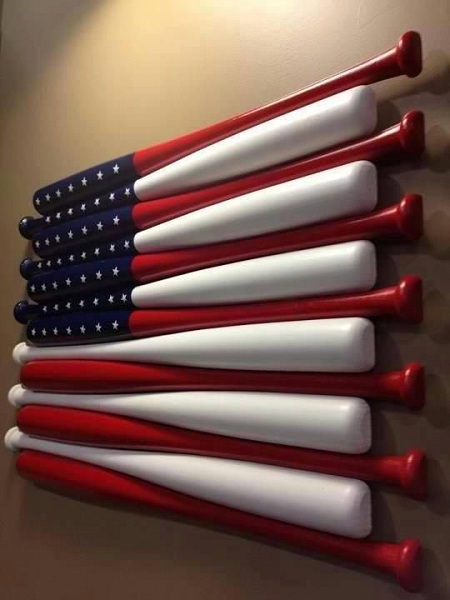 Again, never underestimate the power of empty bottles. They will serve you with great purposes. These are lovely 4th of July wine bottle decors.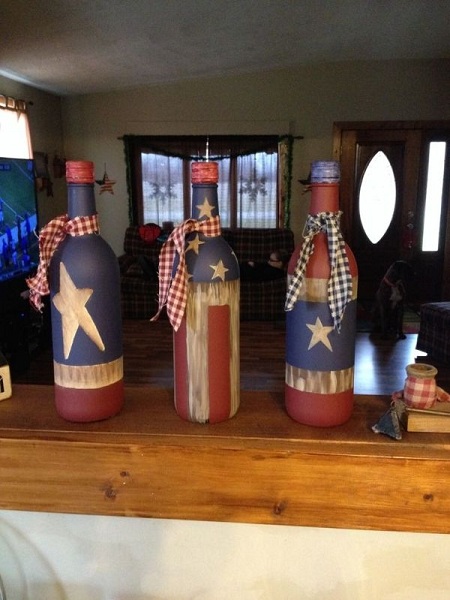 More Fourth of July sayings, frames and decors.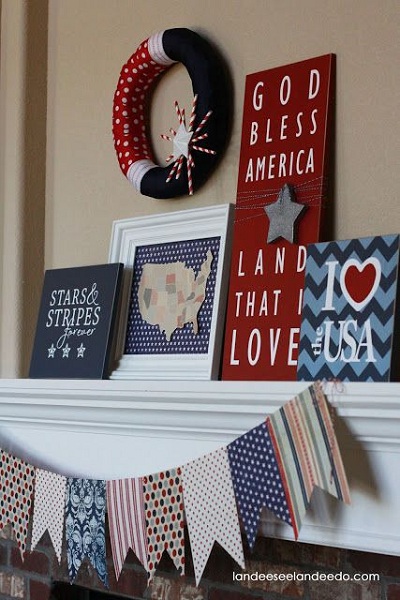 If you have sewing skills, try these cute USA inspired pillows.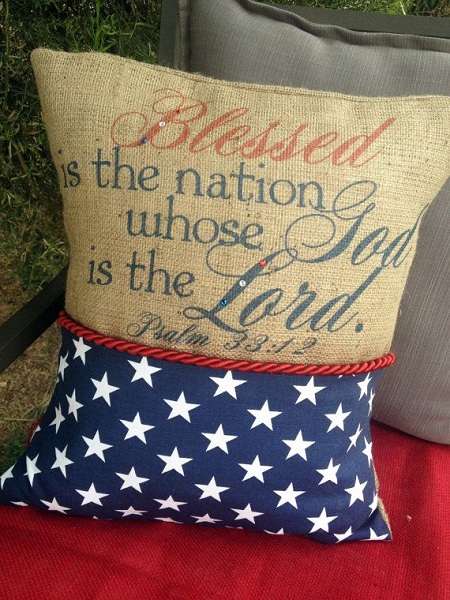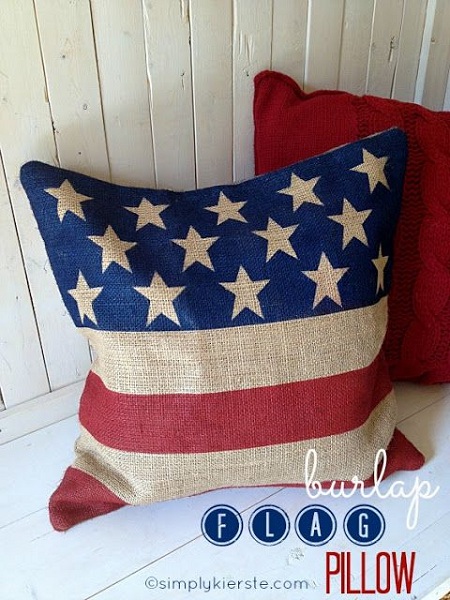 When you've got few minutes left, go get your red and blue bandanas or scarfs and tie them as your pillow case.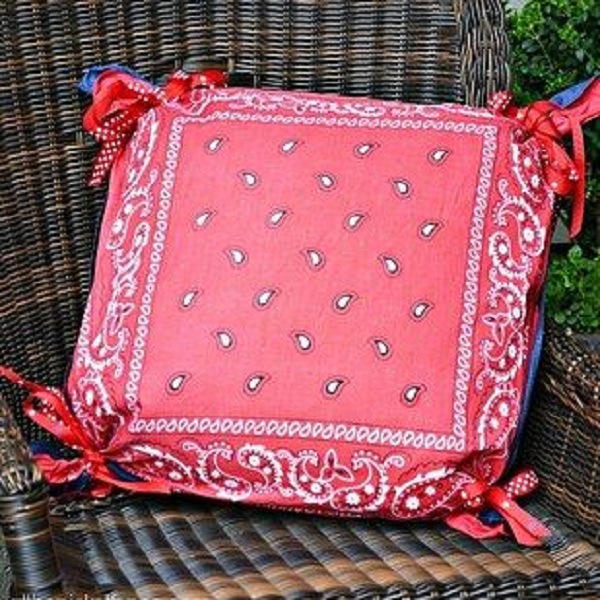 Handmade Table Decorating Ideas for the 4th of July
Filled the table with good food and make sure to decorate it like an American!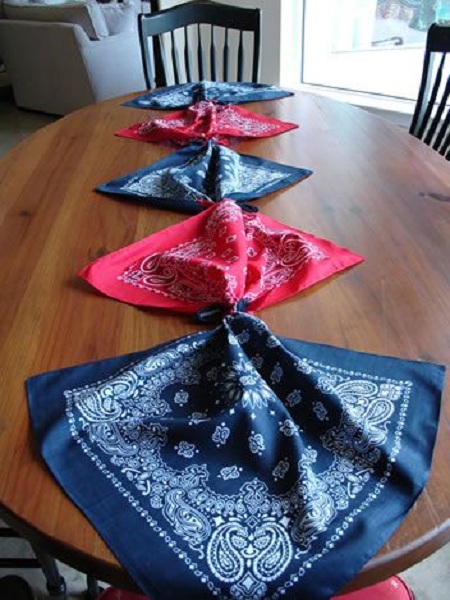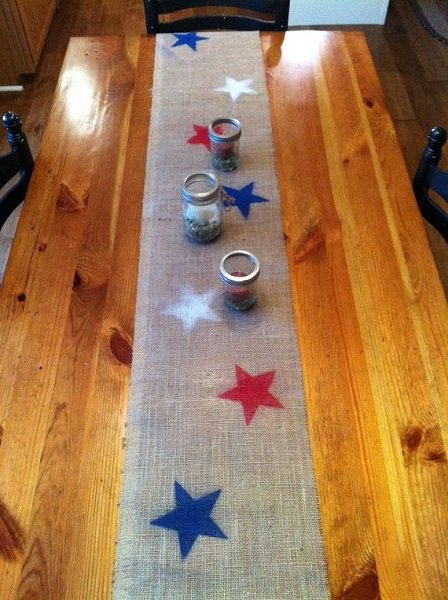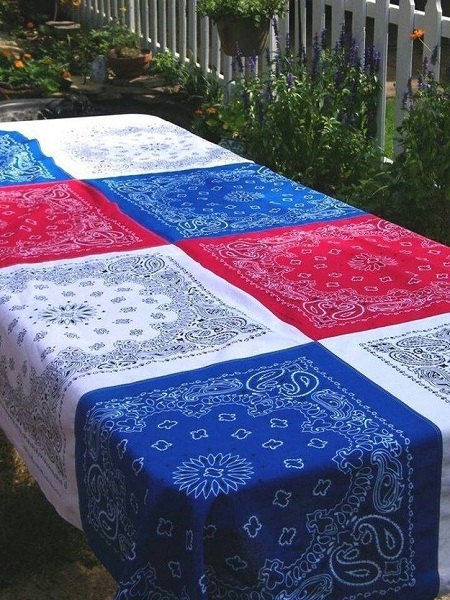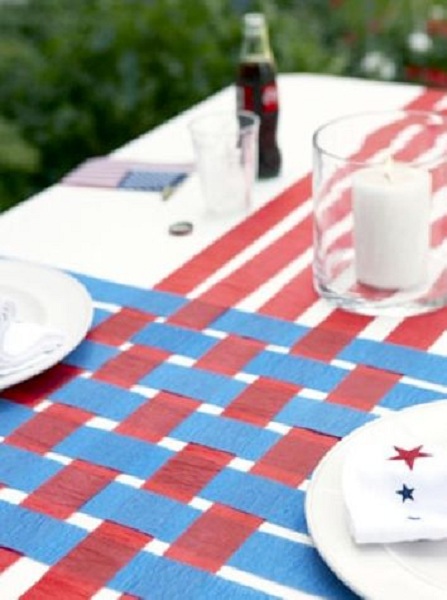 4th of July Party Decorations and Centerpiece Ideas
It's your choice whether you'd use stars, firework crafts, flowers or luminaries for your centerpieces.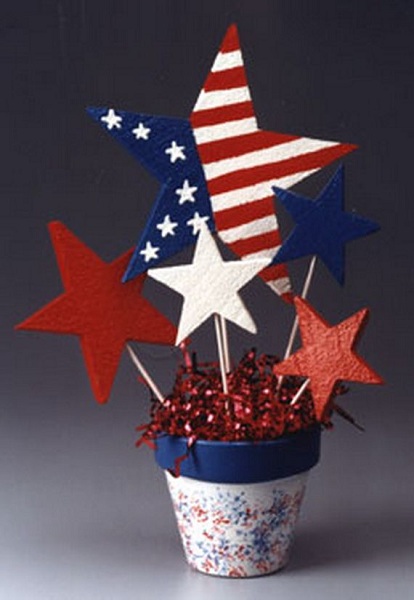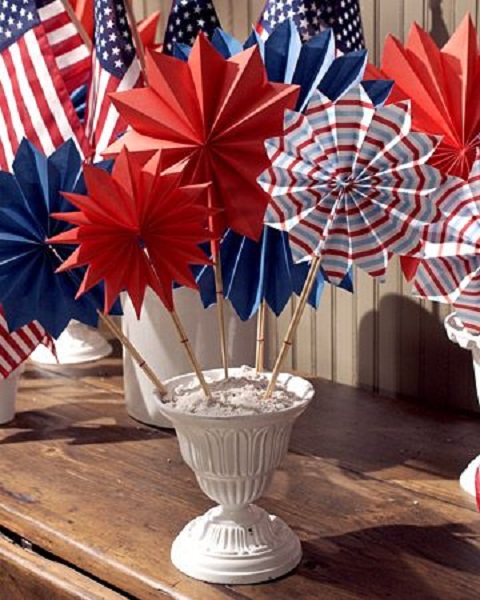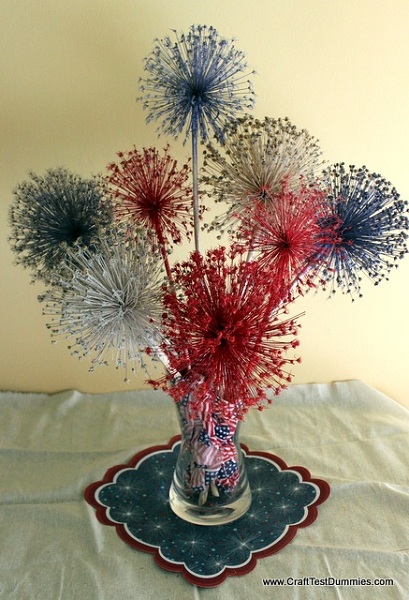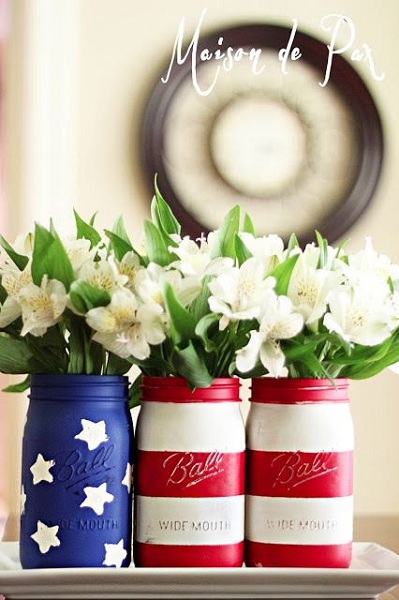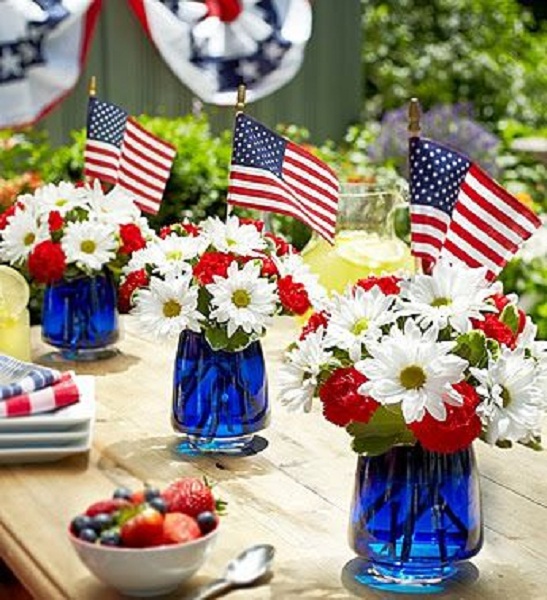 More 4th of July decorating ideas
Great way to pile your plates.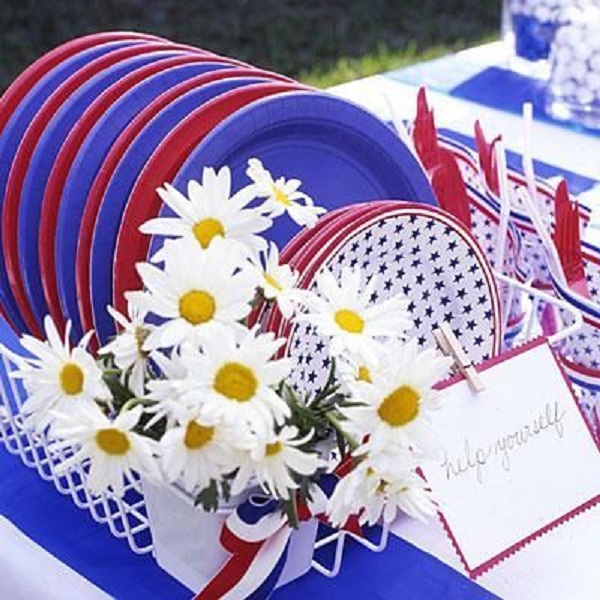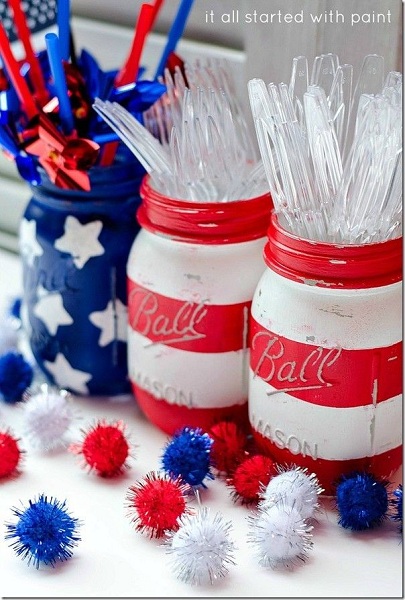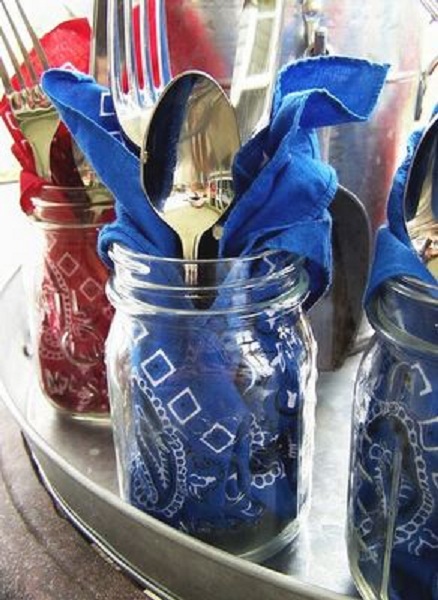 4th of July Banners, Fans, Flag lets, Paper Lanterns, Paper Chains, Pom-Poms, Garlands, Streamers, Wands and more.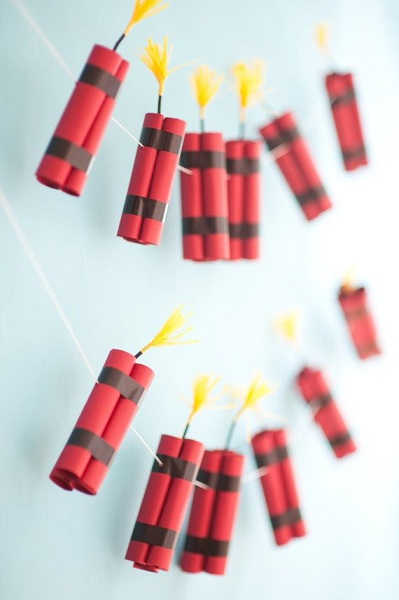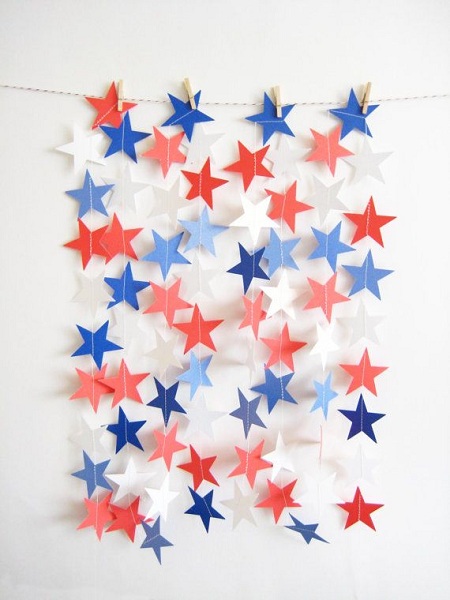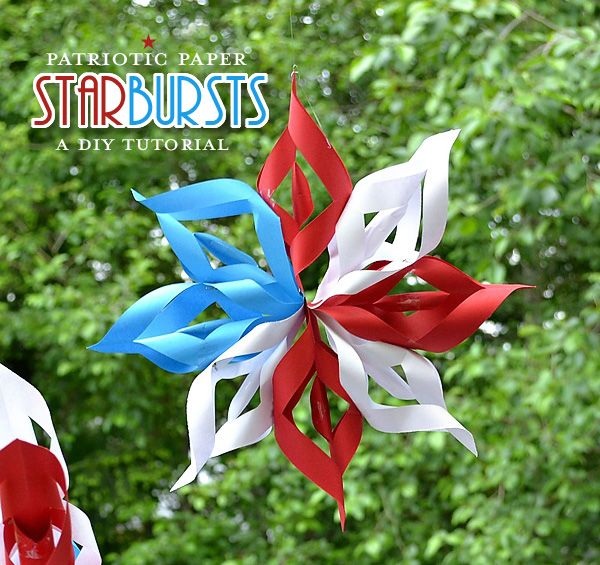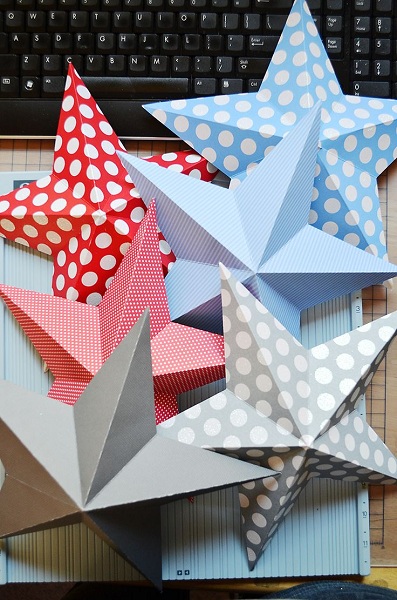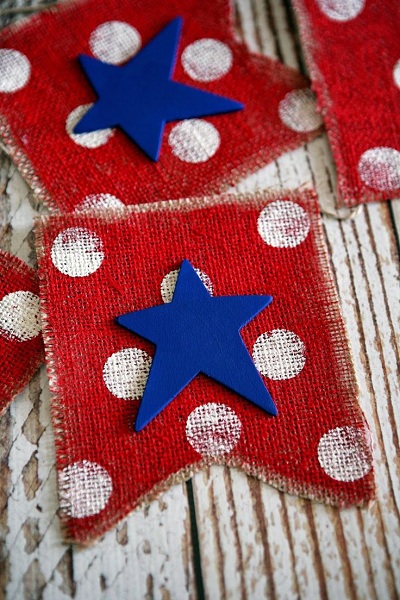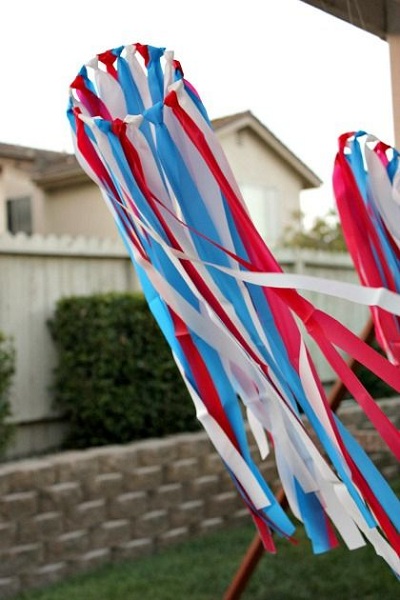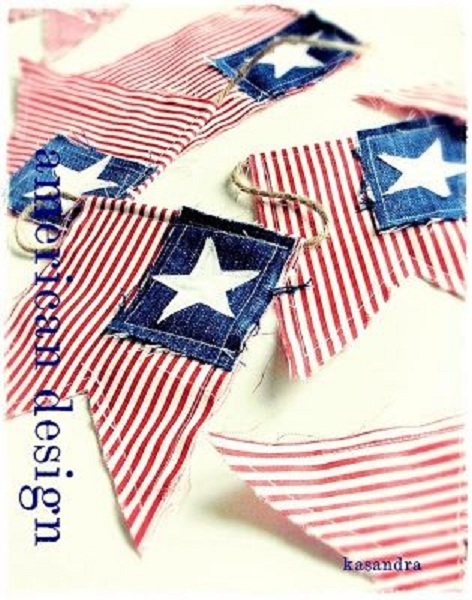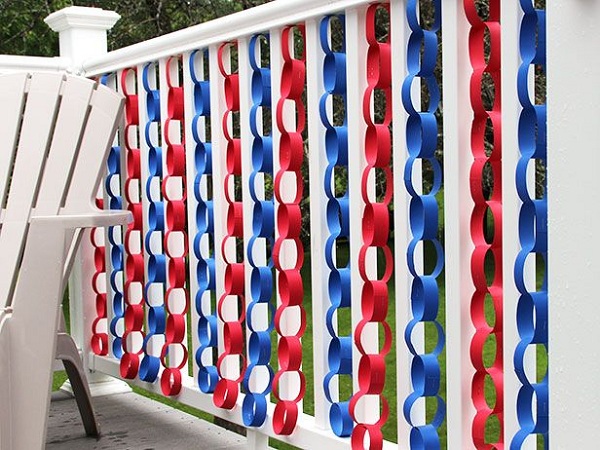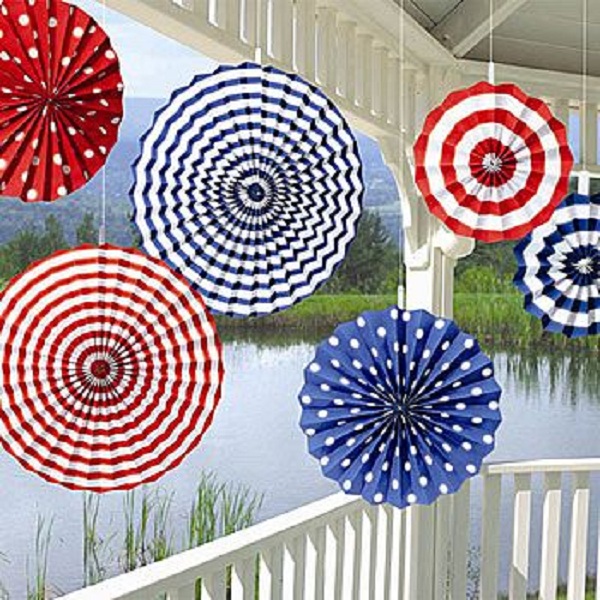 4th of July Plastic Cup Twirlers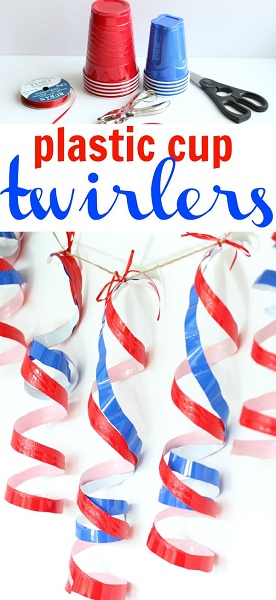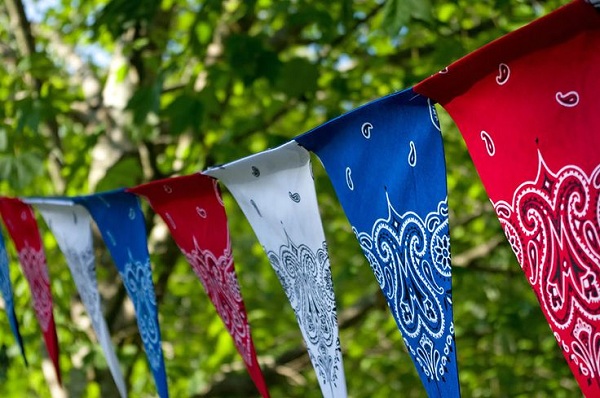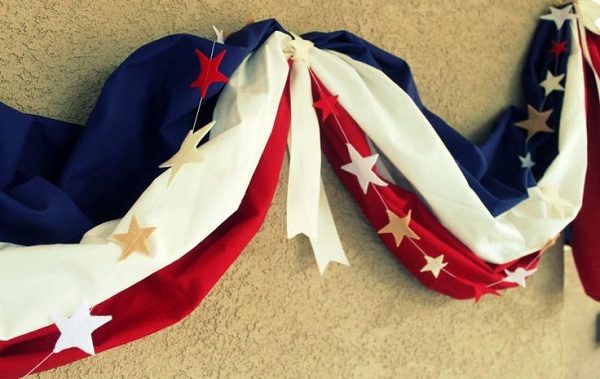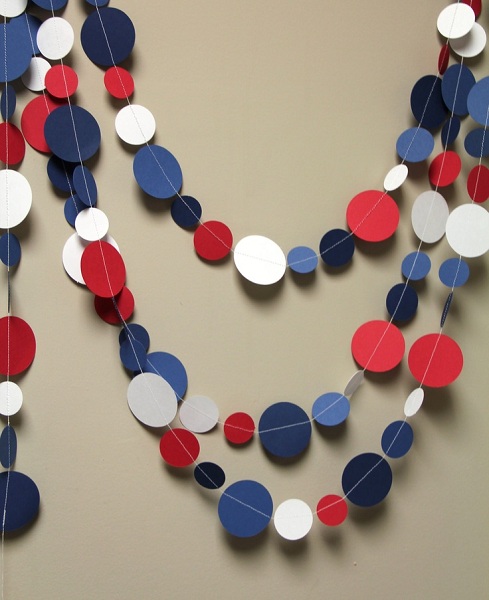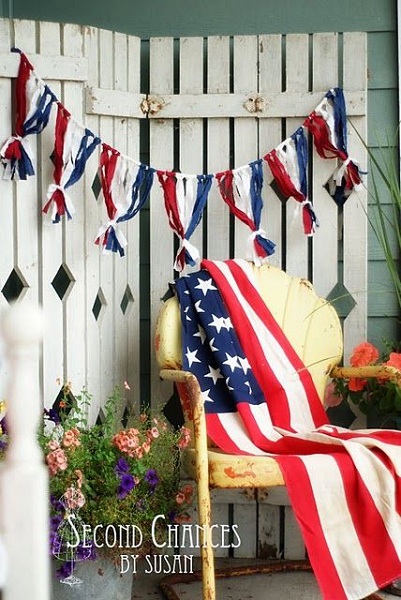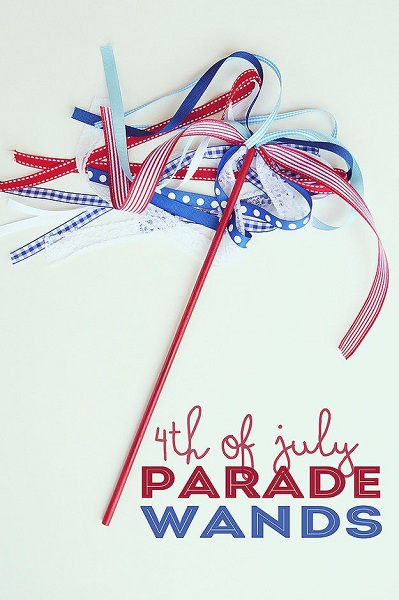 I am sure that the United States of America is already thankful for their freedom in so many things. To mention is the right to divorce when marriage won't work anymore. That's something we don't have yet in our country and it's going to be a long battle whether it'll be pushed or not by our political leaders while the church community will always keep an eye on this issue. Anyway, I know that this 4th of July 2015, a big percentage of Americans will joyously celebrate. Just recently, the LGBT (that stands for lesbian, gay, bisexual, and transgender) triumphed when the Supreme court of the United States granted the marriage rights of the US citizens. It is believed that this freedom let's them enjoy equal dignity under the eyes of the law. So trust me, that's going to be a large additional of triumphant on America's Independence Day 2015.

I will just be watching on TV how they will celebrate it. I hope to learn more of their party ideas and activities to add here in my collection. For now dear Americans, here's to you…. Keep Calm and Decorate 😉 Happy Fourth of July and God bless America!