It was just last year when Walt Disney Pictures introduced new superheroes. The world loved it making the Disney movie the highest-grossing animated film of 2014. It was actually inspired from the Marvel Comics Big Hero 6 but with modifications, making them modern superheroes and ideal to draw the interest of this generation. Just like any other movies, the prodigy starts a fight only for a valid cause.
Hiro Hamada was a very talented and smart robotic kid that looks up to his older brother Tadashi Hamada who happens to be a college student enrolled in a technology institute. Hiro was just an easy-go-lucky boy who doesn't mind not going to school just as long as he enjoys all his hi-tech creations. Only when Tadashi brought him to San Fransokyo Institute of Technology that made Hiro realized ; Science, Technology and school can be so much interesting. Encouraged by his brother, Hiro thought of an invention that would impress everyone in school and would qualify him to be a student in the institute. Alas! Hiro presented and made everyone proud especially his brother Tadashi. Unknowingly, that evening would also be very tragic for the siblings.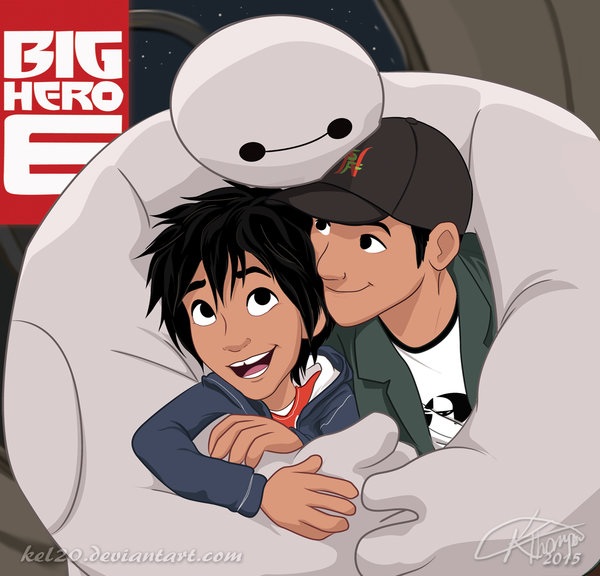 Due to the villain's personal interest to get hold of Hiro's invention, he set the university on fire that led to the death of Tadashi. Hiro was devastated. He was totally hurt and Baymax just knew it. Baymax was a inflatable robotic nurse created by Tadashi. He was purposely done to be a good personal health care companion but for Hiro, he was more than that. Baymax was a friend and had filled the emptiness in Hiro when his brother died. He cared for Hiro, as well as Tadashi's four best friends from school.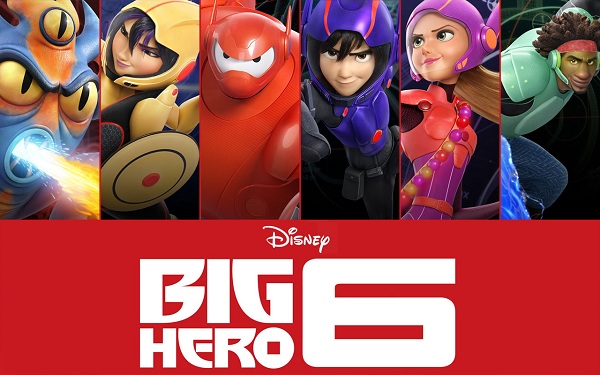 When clues are getting cleared and the tragic incident seemed to make sense, Hiro decided to make Baymax into a destructive fighting robot upon command. He didn't just upgraded everything about Baymax but he also upgraded all four best friends of Tadashi and turned each of them into instant heroes. They were all ready to catch the culprit who was behind the intentional burning of the university. Watch the movie and know what happens next 😀 haha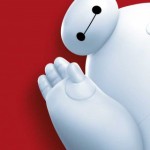 Big Hero 6 as they are and all with special skills , my most favorite among them is the cutest, sweetest, lovable, hug-gable, caring and all good Baymax. He looks so fluffy on screen and I badly want one for myself. Really!!!!!!!! Grrrrrrrrrr.. I just can't get enough of his cuteness the reason why i decided to compile for this Big Hero 6 Baymax Birthday Party Ideas. Your kids will surely love these.
NOTE: Luckily, BAYMAX has two personalities, a robotic nurse being white and an armored superhero with red and black colors.
Big Hero 6 Baymax Birthday Party Invitations
I'm sure kids will be so excited to see a Baymax invitation since this birthday theme is going to be very new for everyone. Guests will be looking forward to all the details of your party so make sure to impress them, especially the birthday celebrant.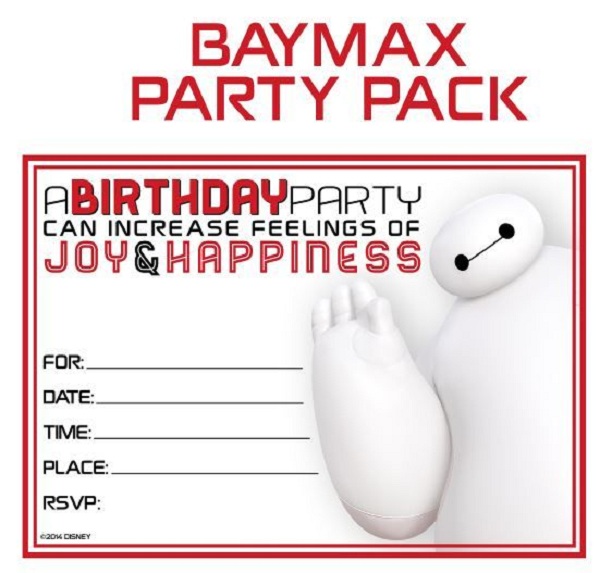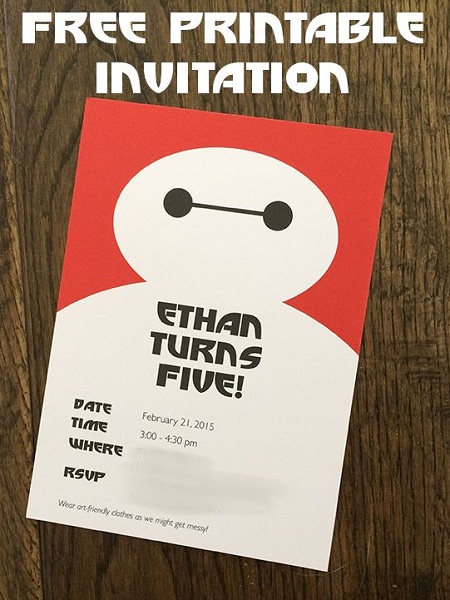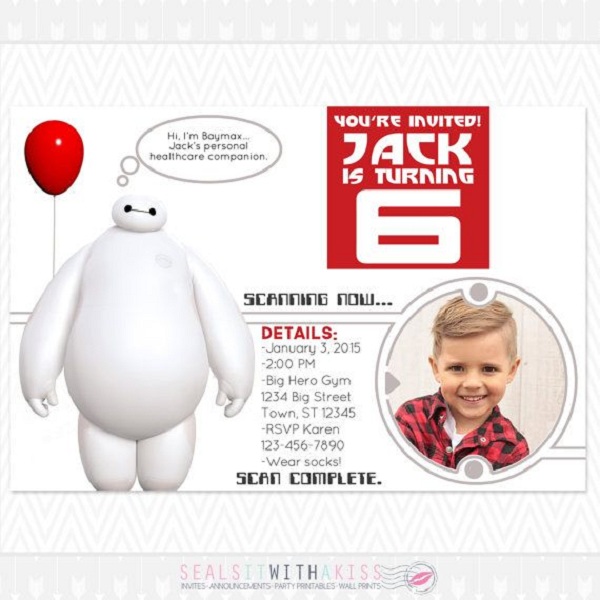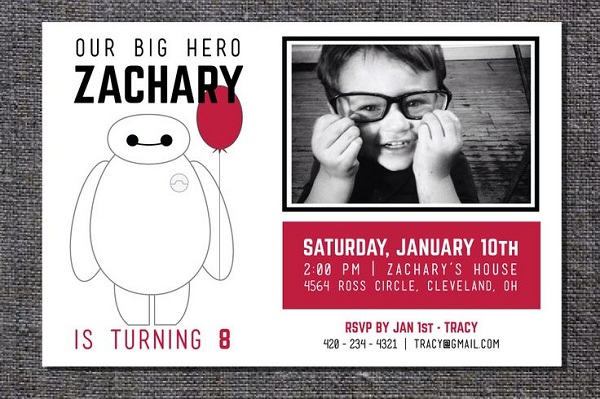 Here are some handmade Big Hero 6 Baymax invitation samples. I'd say the very first one is simple yet cute.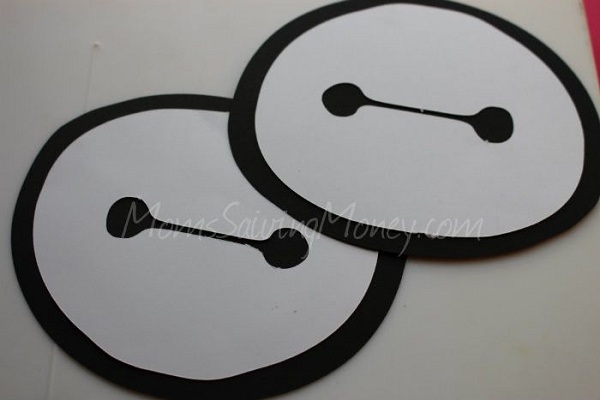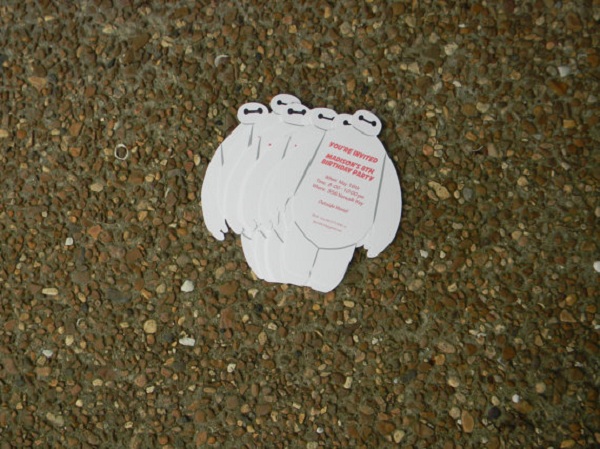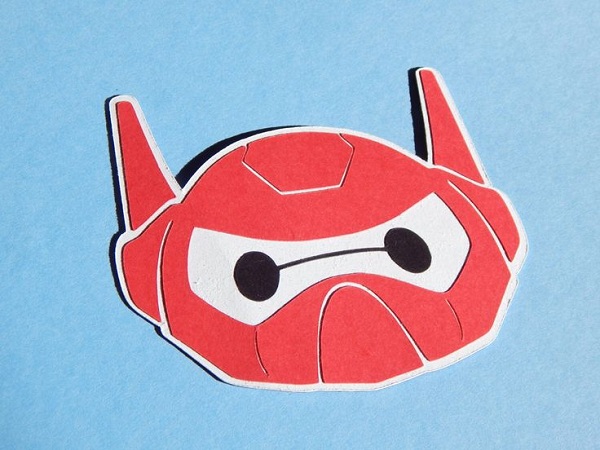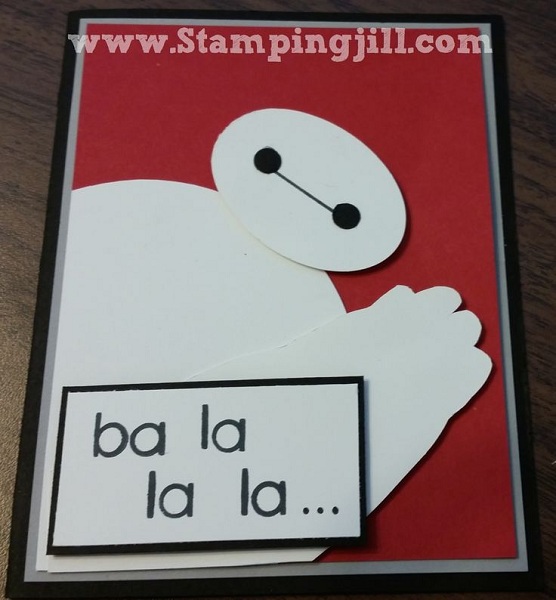 Big Hero 6 Baymax Birthday Party Costume or Outfit for Kids – Girls and Boys
Since Baymax has 2 persona, we will have more options for the birthday celebrant's costume. He/She could either be the white Baymax or the superhero Baymax which is red. What do you think?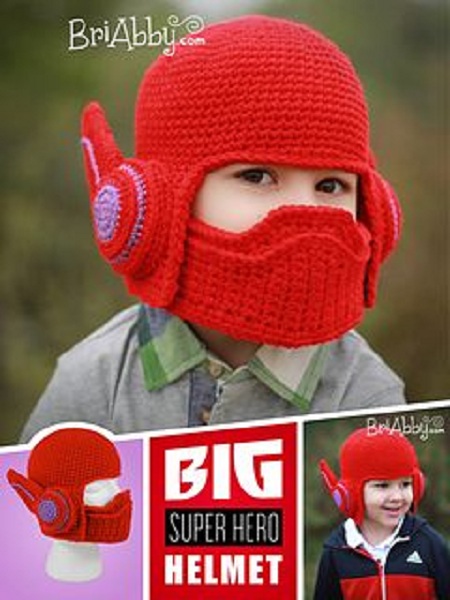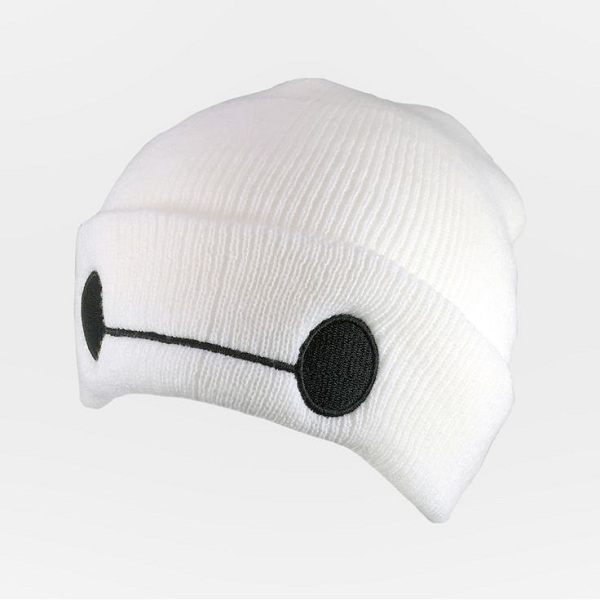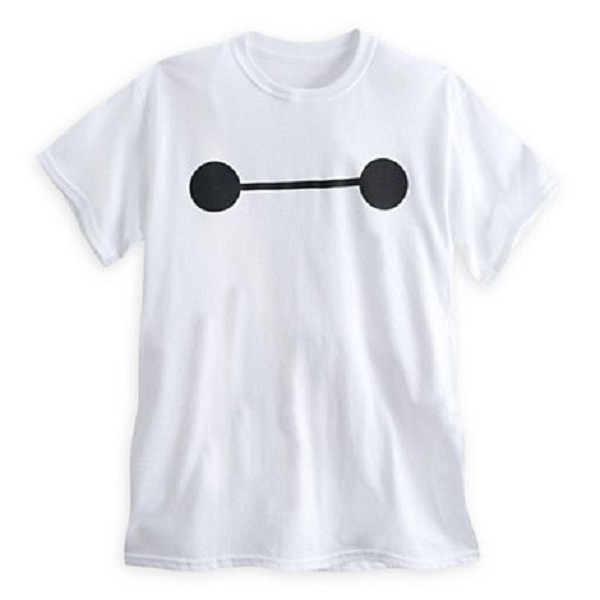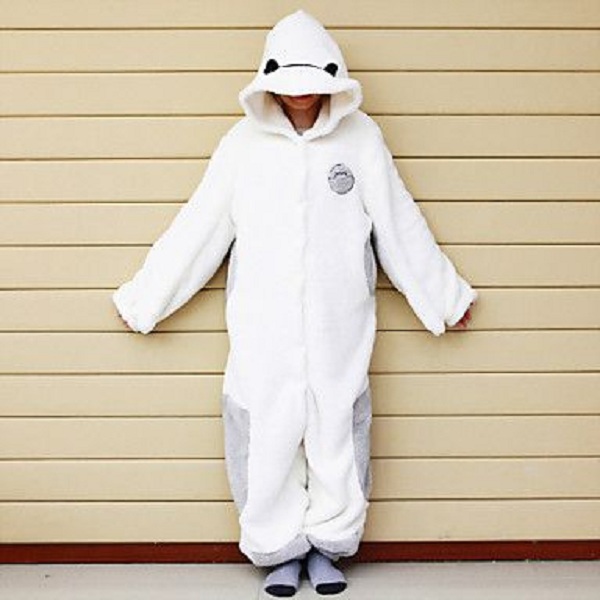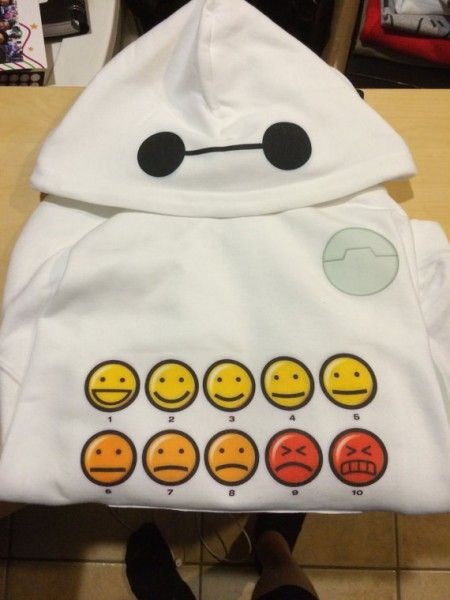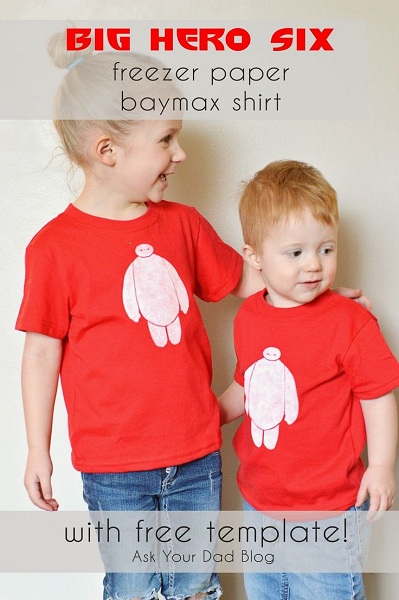 Though the shirts above would also suit girls, these dresses below would be perfect for your daughter. These are stylish Baymax birthday outfit for girls.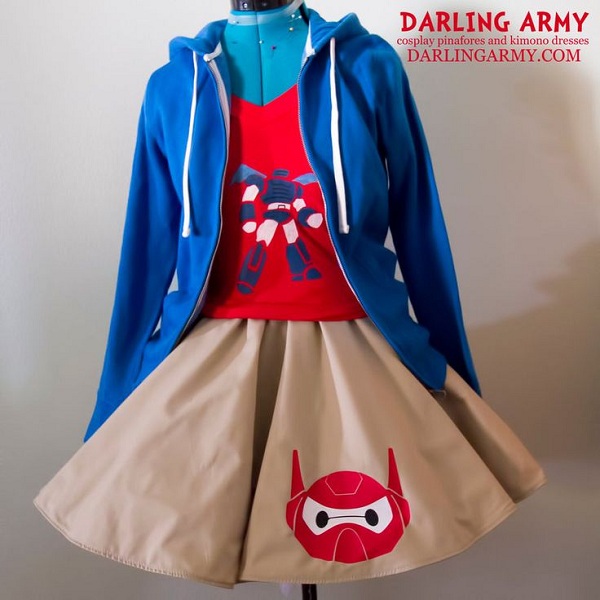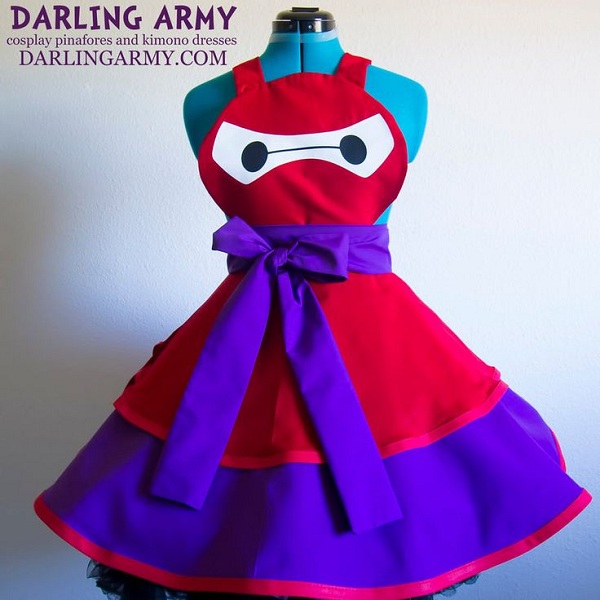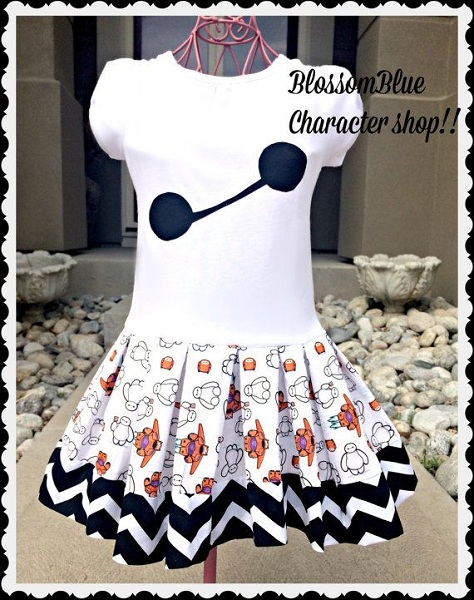 Big Hero 6 Baymax Birthday Party Face Paint and Makeup Ideas
I was hoping to see white Baymax but as of now, there's only one Baymax face paint and it's the armored Baymax.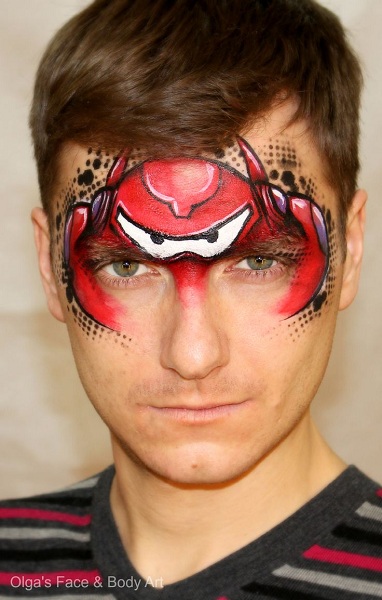 Big Hero 6 Baymax Birthday Party Decoration Ideas
Astonish everyone with your superhero like talent in decoration the party venue. Put tons of Baymax's images in every corner and the kids will just go crazy over them. Trust me 😉
Big Hero 6 Baymax Birthday Party Background Decors/ Stage Decorations
Enjoy the Baymax stage decorations, table decorations and setup samples, balloons, lettings, banners, lighting and more.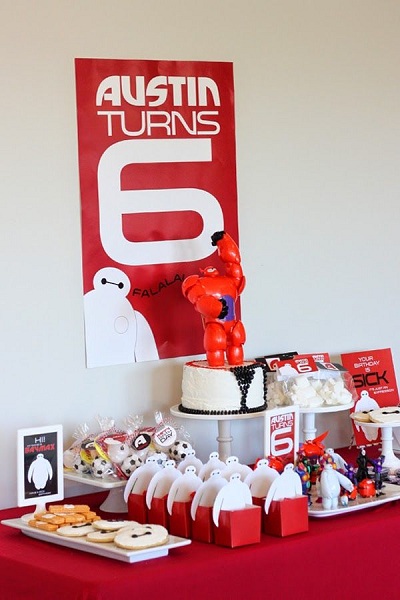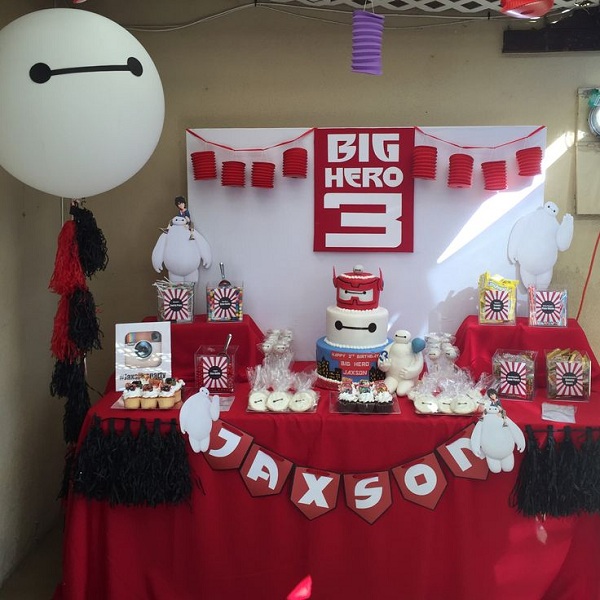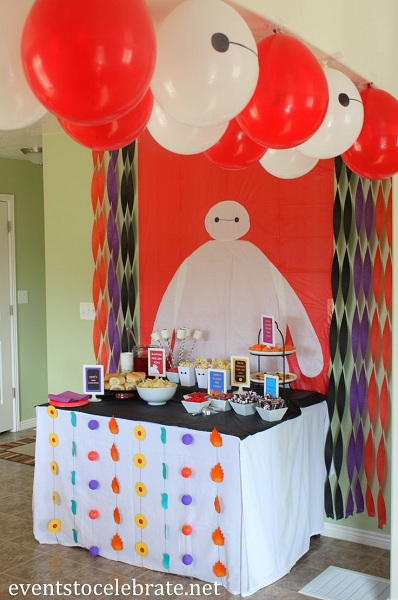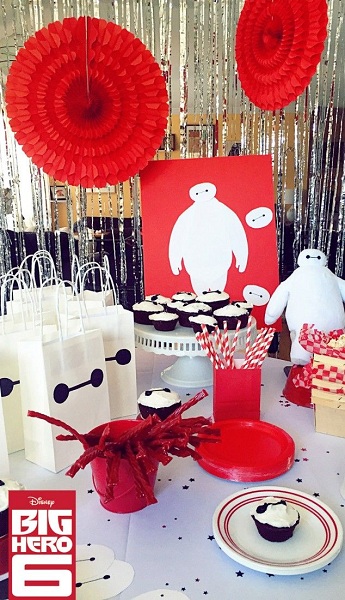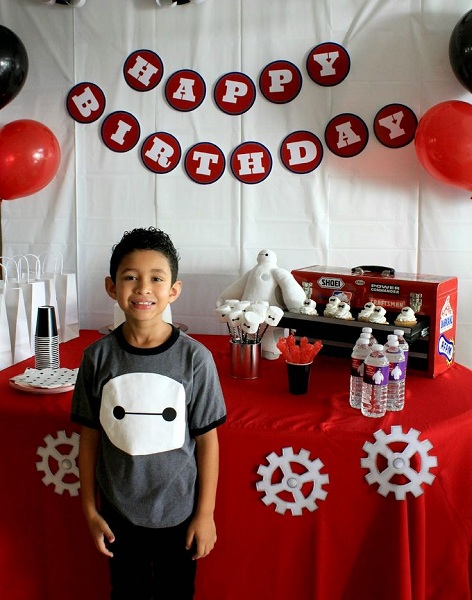 If you're having an evening party, these Baymax light balls will do great ambiance in the venue.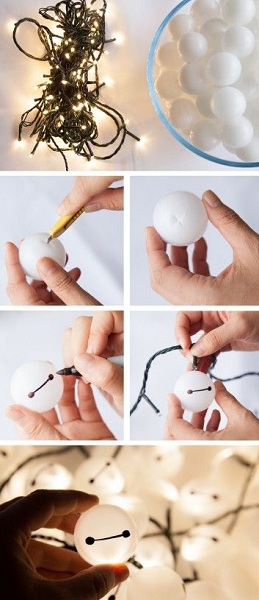 These are lovely Baymax paper lanterns..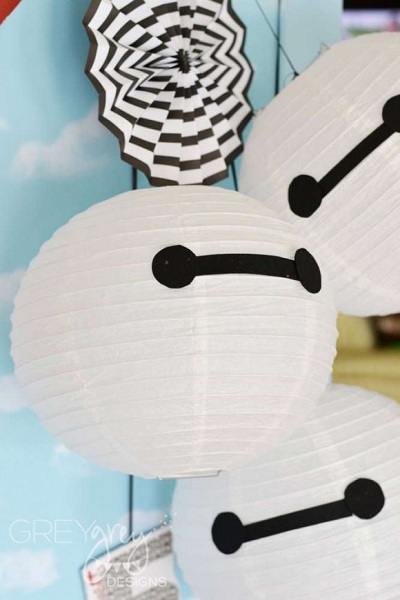 How about an armored Baymax? This trash can is not a trash after all.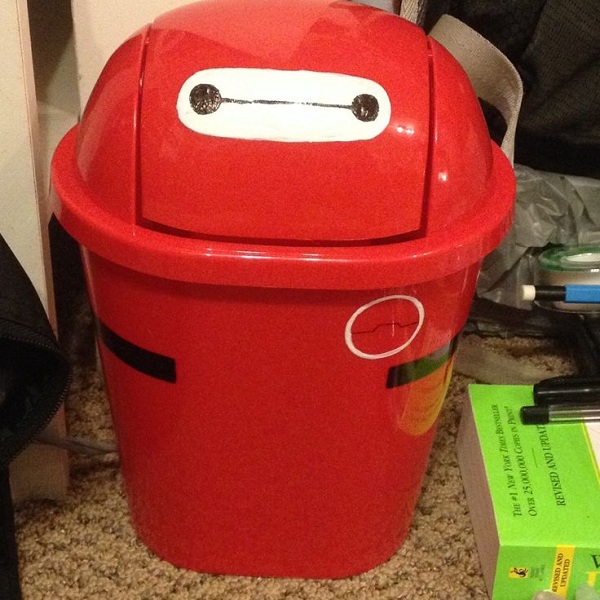 Browse for some packages of Baymax birthday party supplies online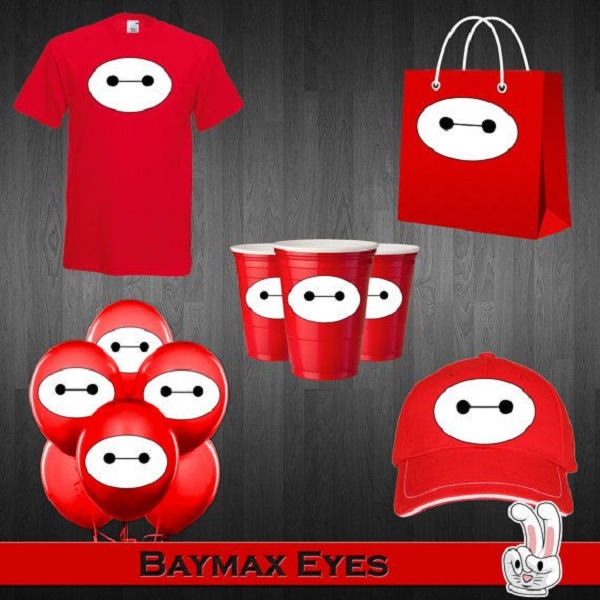 Different Baymax balloons for party decorations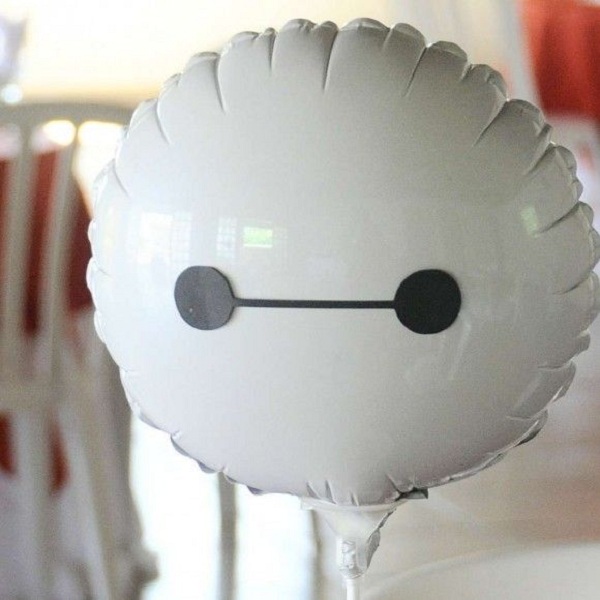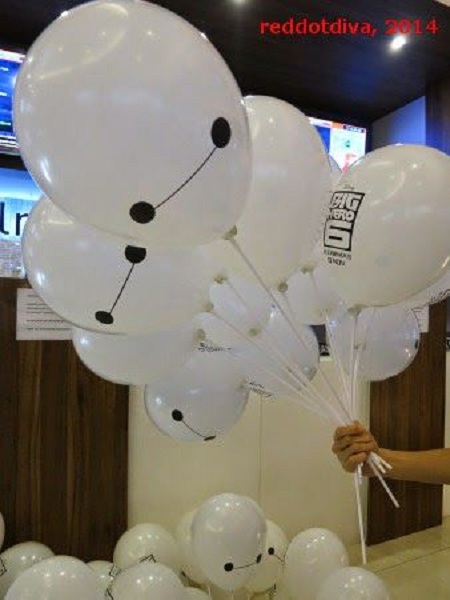 Big Hero 6 Baymax Birthday Party Banners and Letterings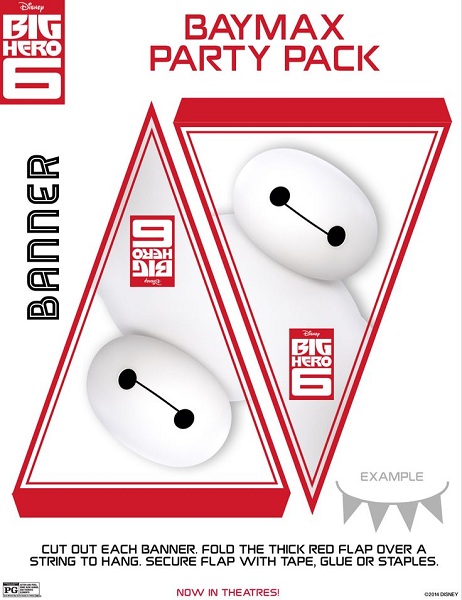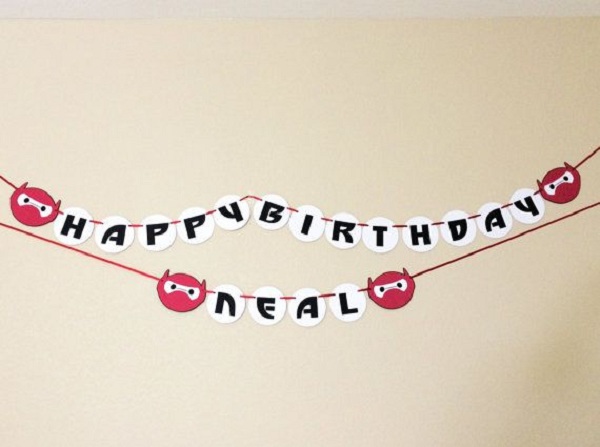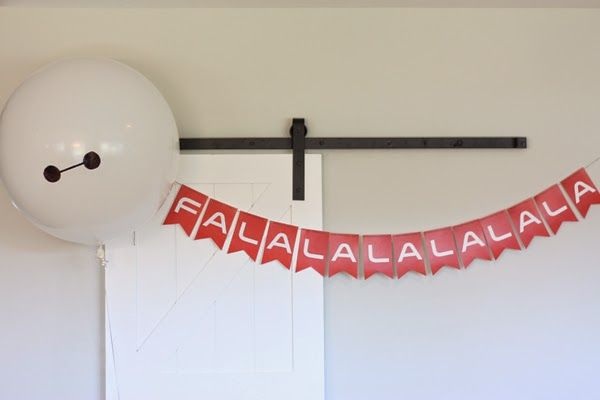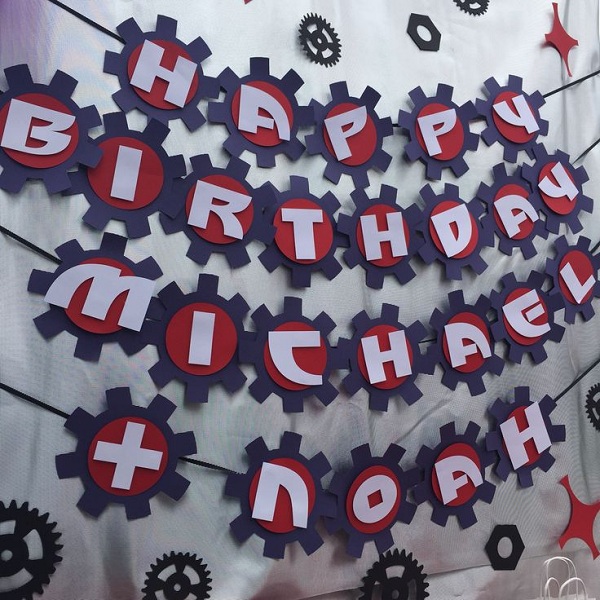 Big Hero 6 Baymax Birthday Party Door Decoration Wreath
At the moment, I haven't seen any other Baymax door or entrance signage and decors yet, but this Baymax wreath is just right!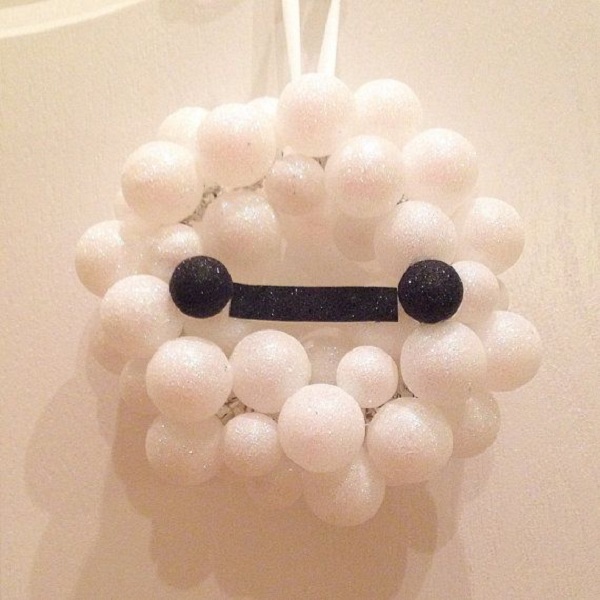 What if your child's birthday is during Christmas season? Cool! Decorate your Christmas tree with white Baymax balls!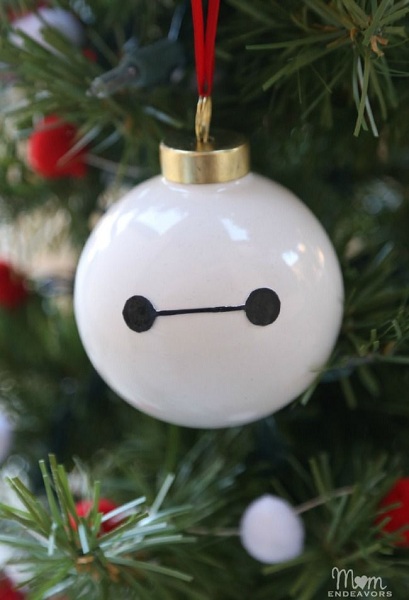 And what if it's during Halloween season? Of course, my favorite pumpkin carving design and painting ideas! Which of these Big Hero 6 Baymax pumpkins do you prefer?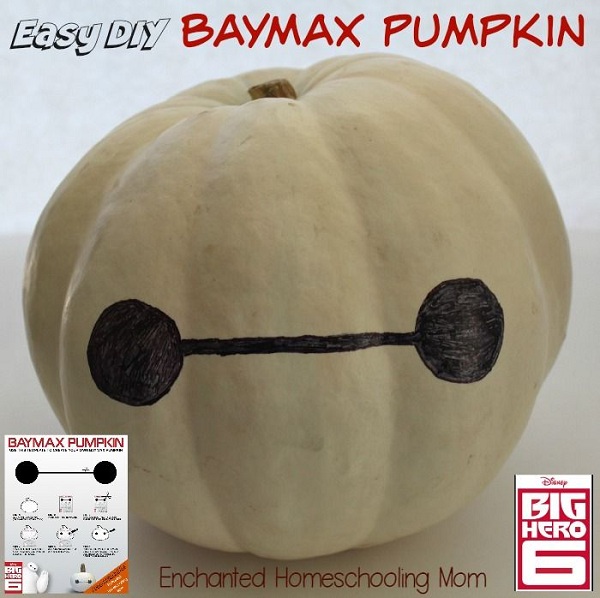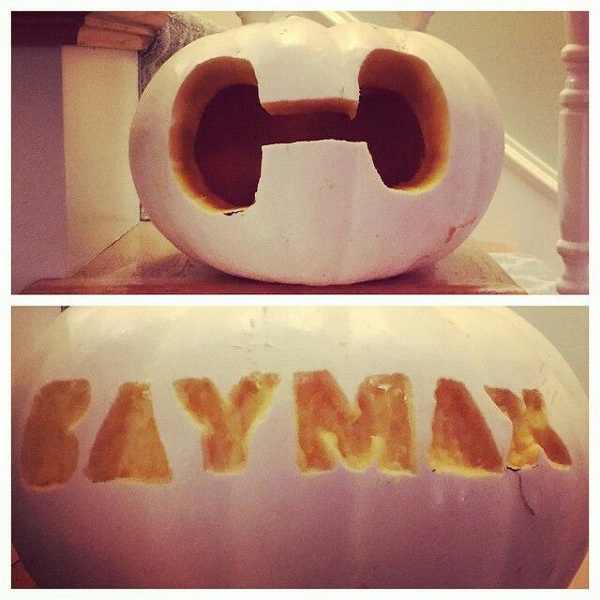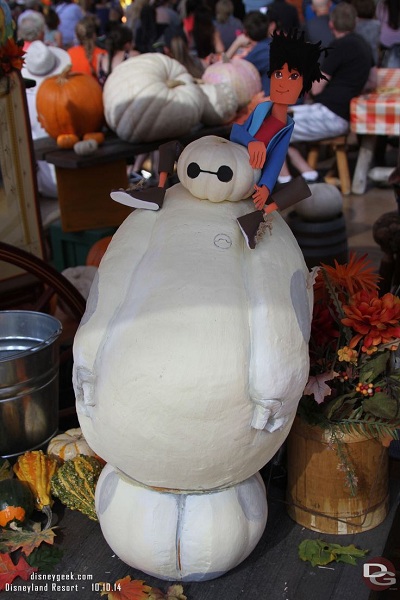 If it's during Lenten season, try some Baymax easter eggs 😉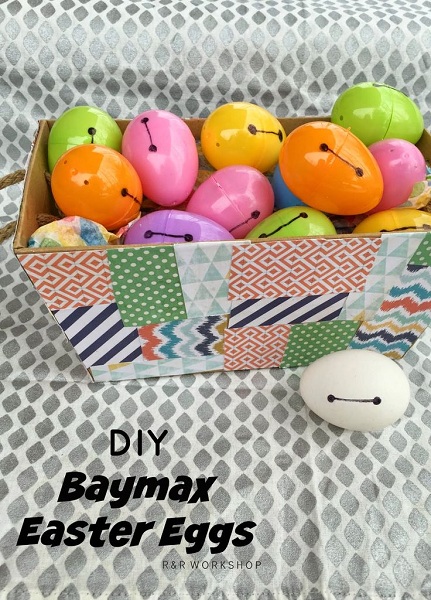 Big Hero 6 Baymax Birthday Party Centerpiece
If you have these on your party tables, I think kids will insist to bring them home hehe!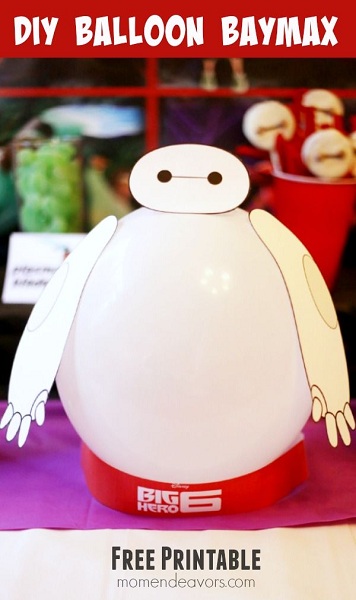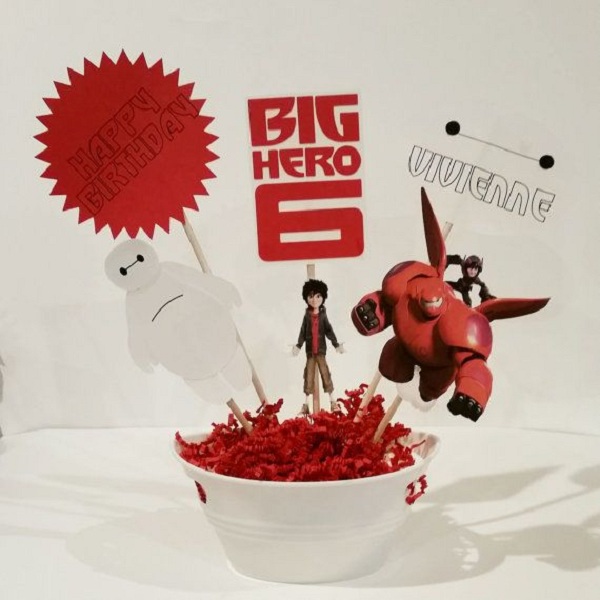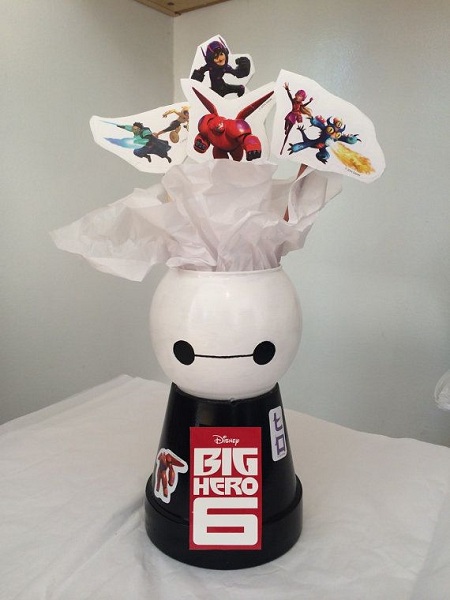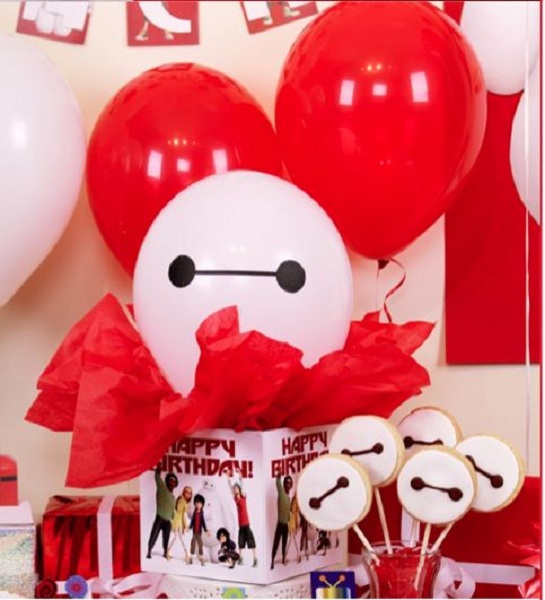 Big Hero 6 Baymax Birthday Party Food Ideas and Recipes
I never wish to hurt Baymax and eat him, but let's admit it. These Baymax birthday food ideas looks really tempting 😀
Big Hero 6 Baymax Birthday Party Cakes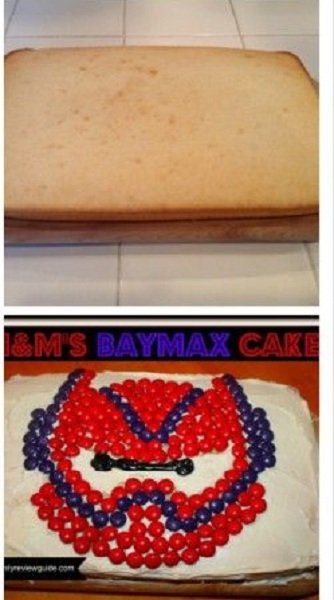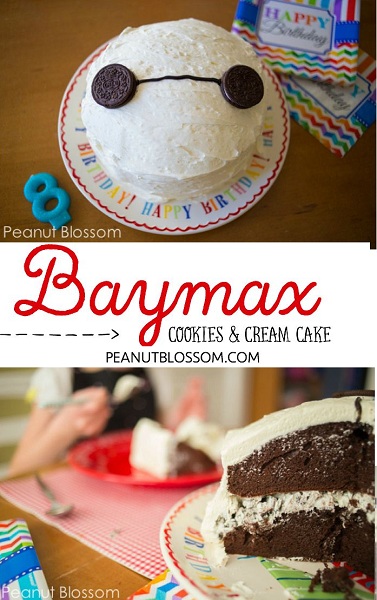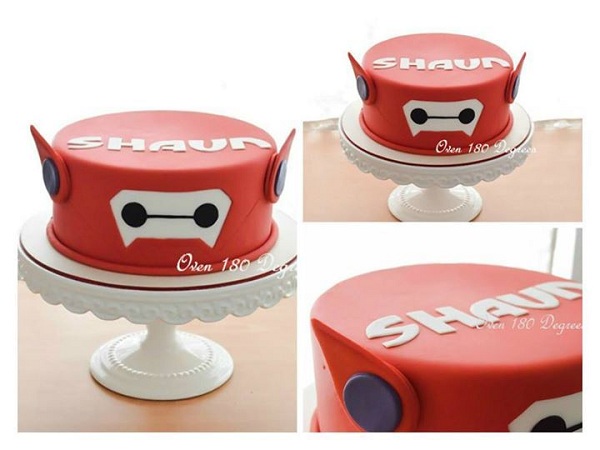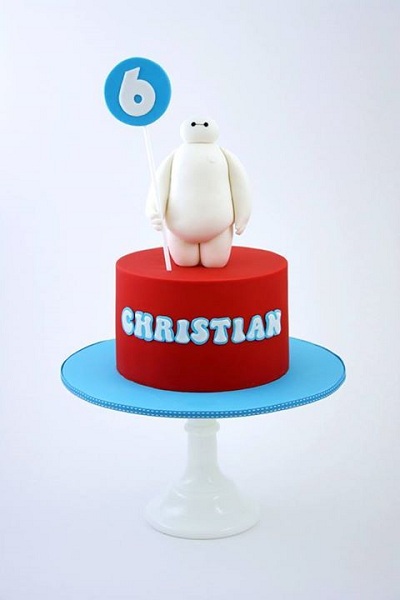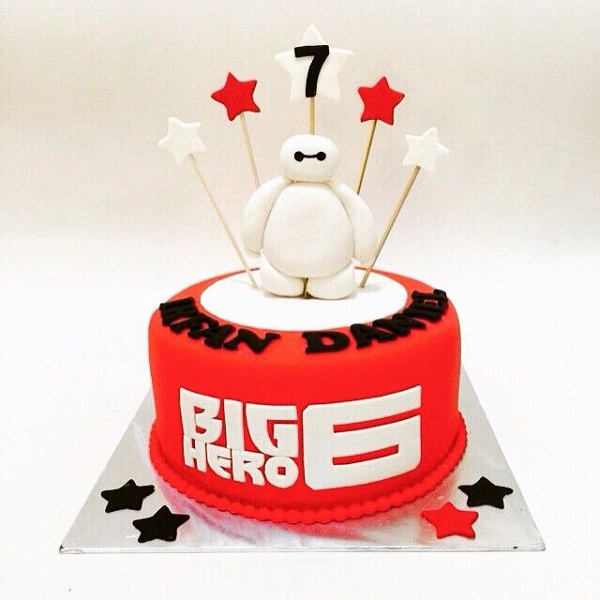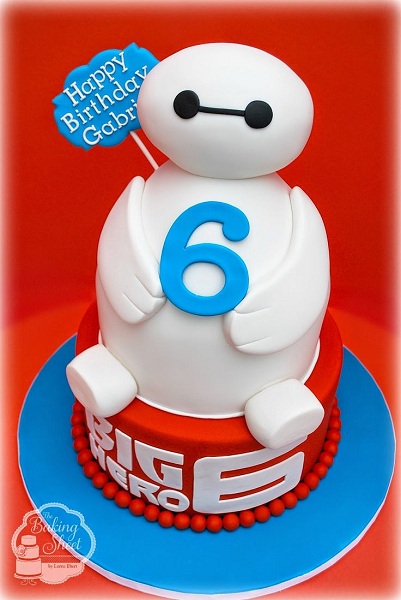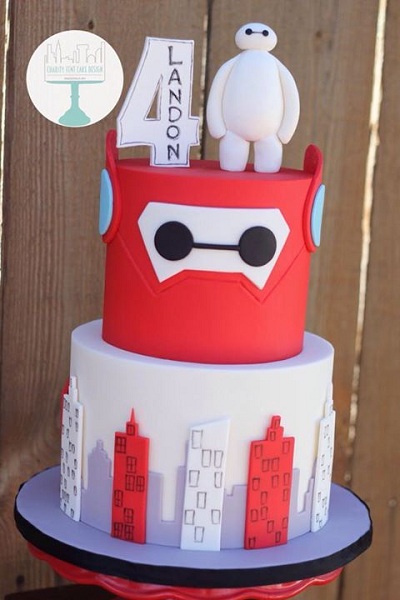 Big Hero 6 Baymax Birthday Party Cupcakes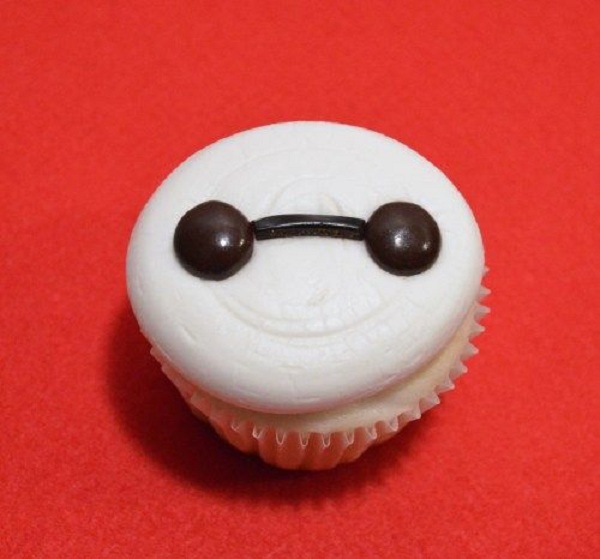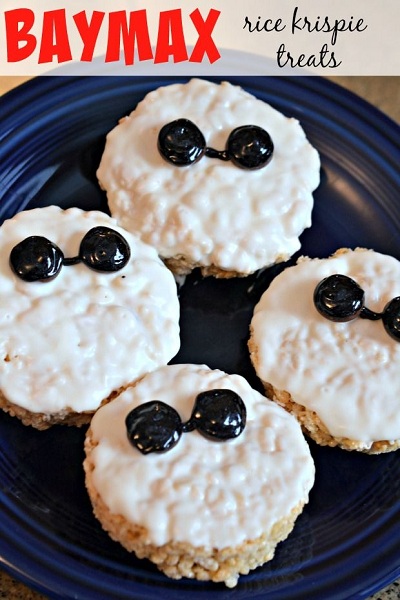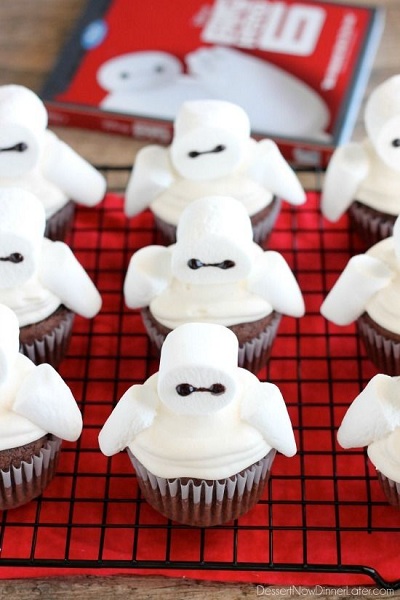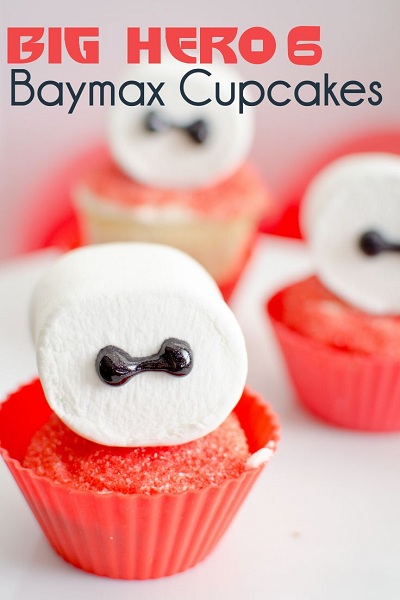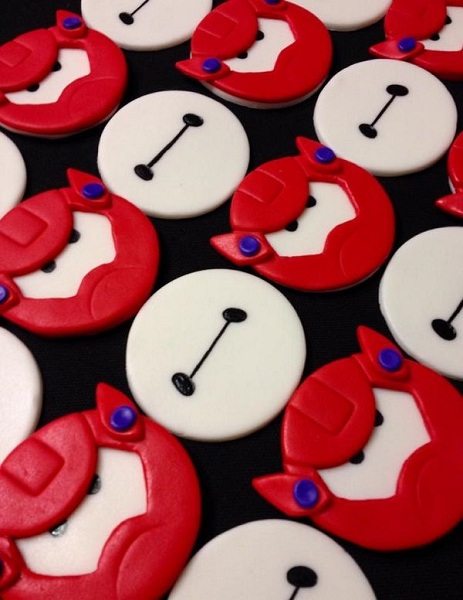 Big Hero 6 Baymax Birthday Party Food Ideas
Having fun while munching some delightful recipes.
Baymax Nutella Milk bread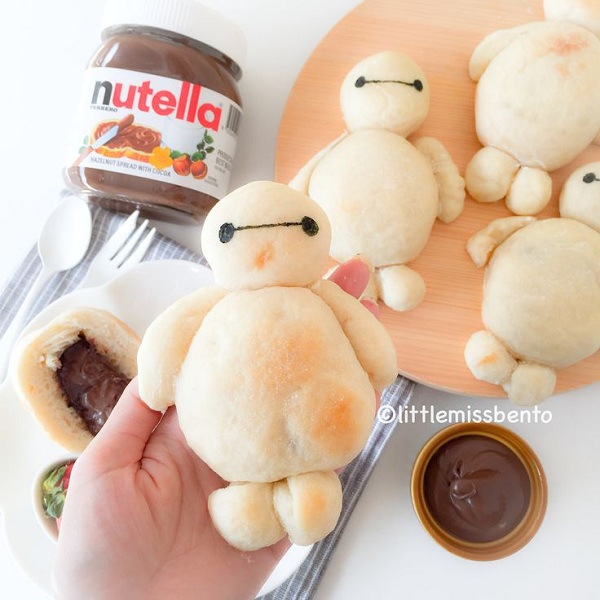 Baymax Marshmallow pops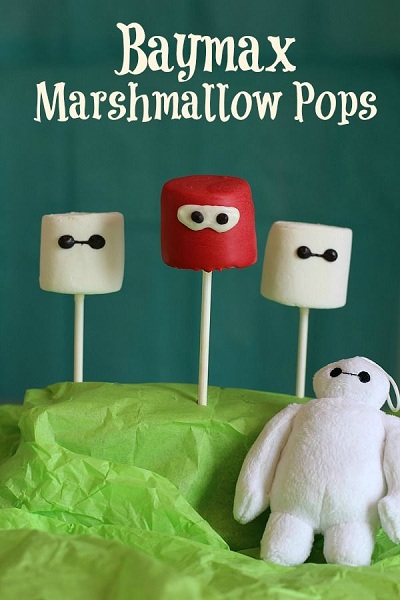 Baymax cookies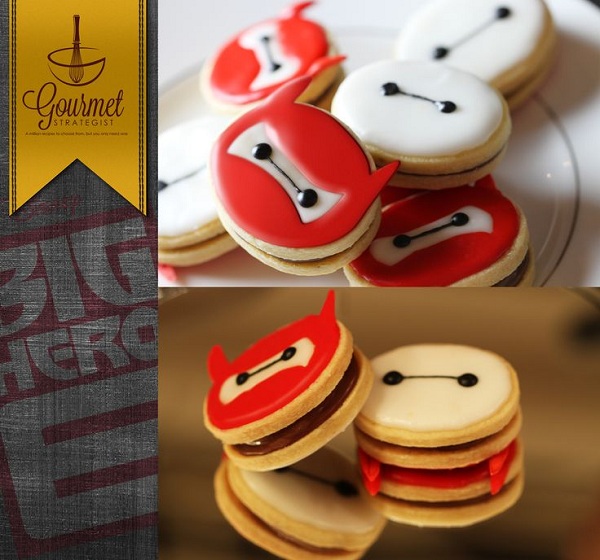 Baymax popcorn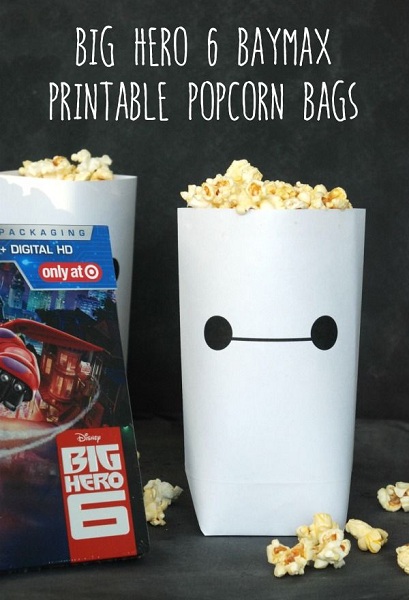 Build a Baymax marshmallow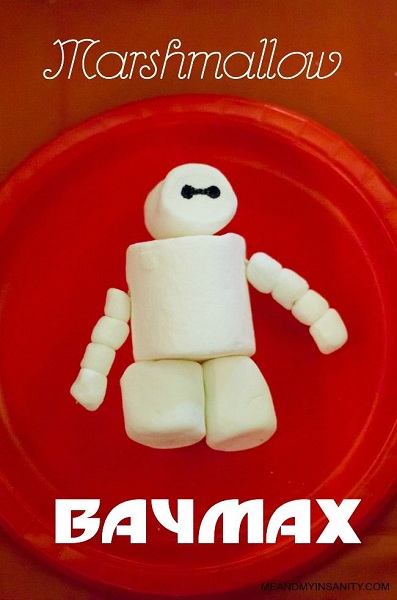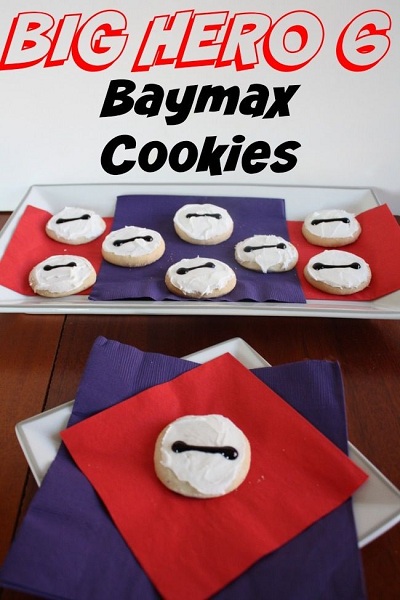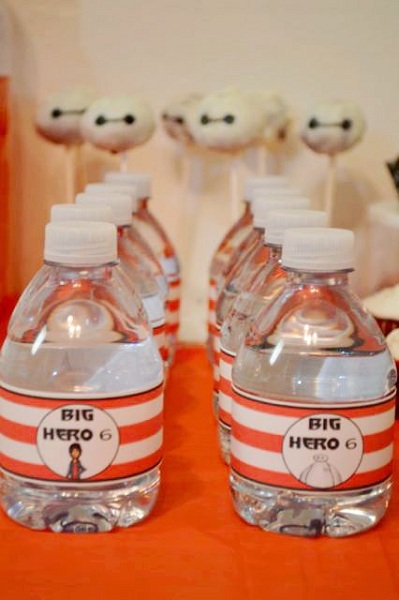 Baymax Pizza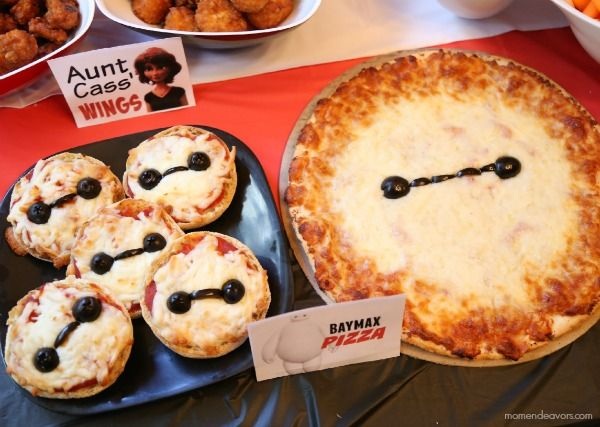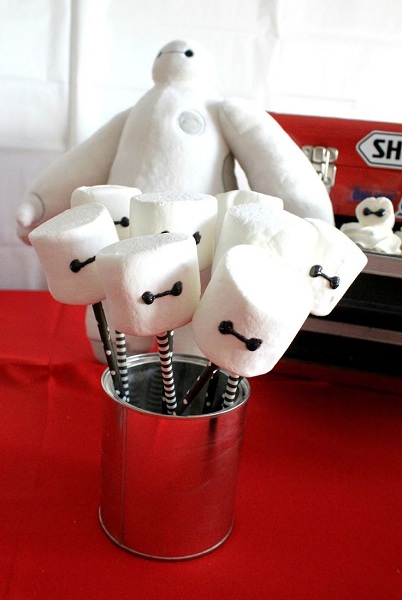 Big Hero 6 Baymax Cheese Platter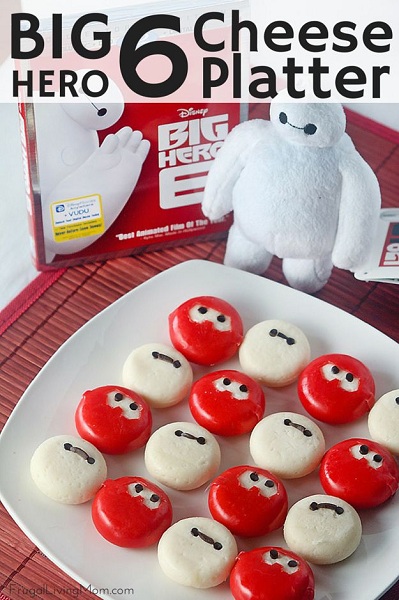 White Chocolate Baymax Berries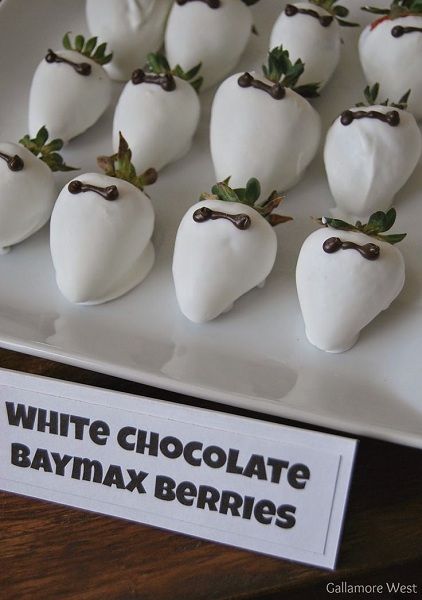 Big Hero 6 Baymax Birthday Party Bags / Giveaways / Treats / Loot bags
Share a Baymax with your guests, especially the kids by preparing Baymax loot bags. You could easily make DIY gift bags and fill with lots of tiny stuff, love and care!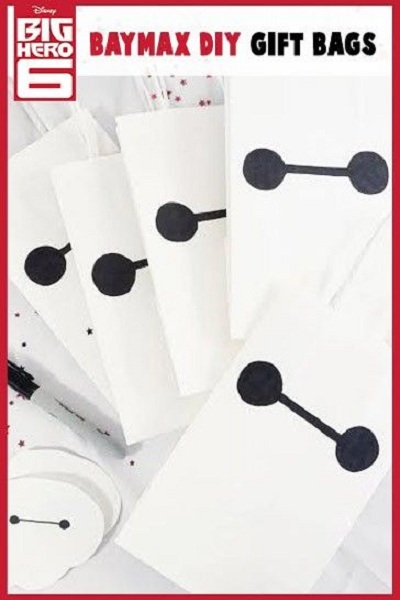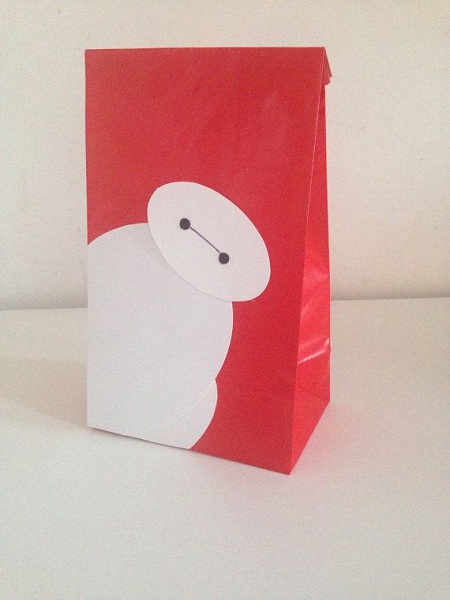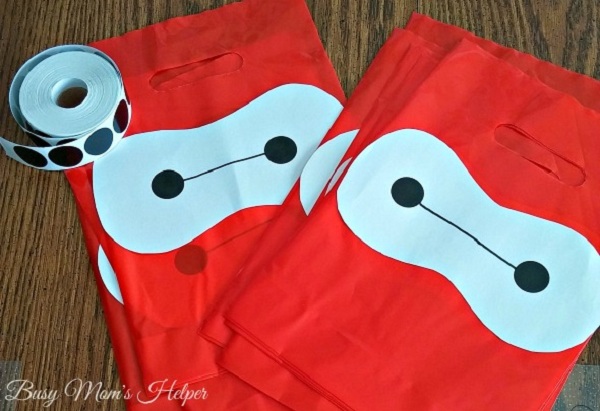 These next 3 ideas are not just great for birthdays, but could also be good ideas for Valentines 😉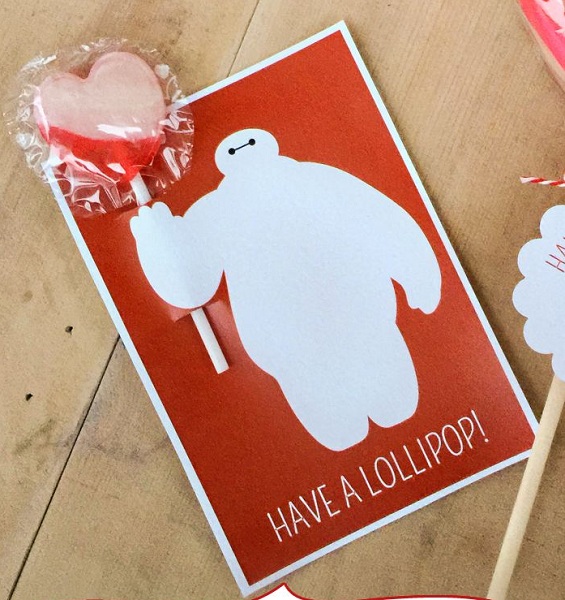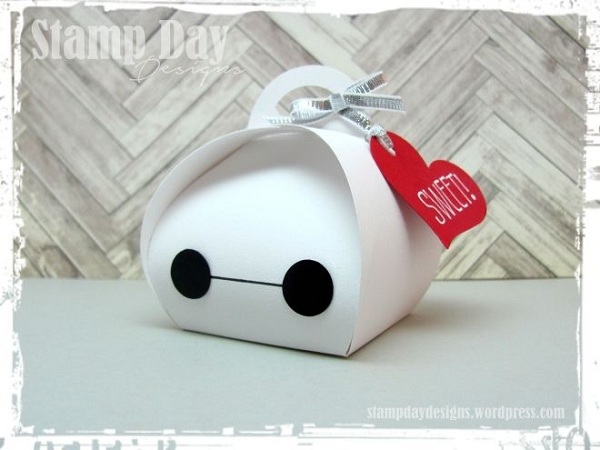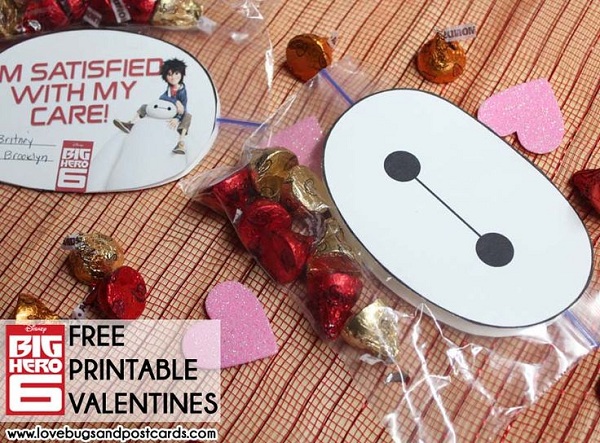 Big Hero 6 Baymax Birthday Party Game Ideas
Big Hero 6 Baymax Pinata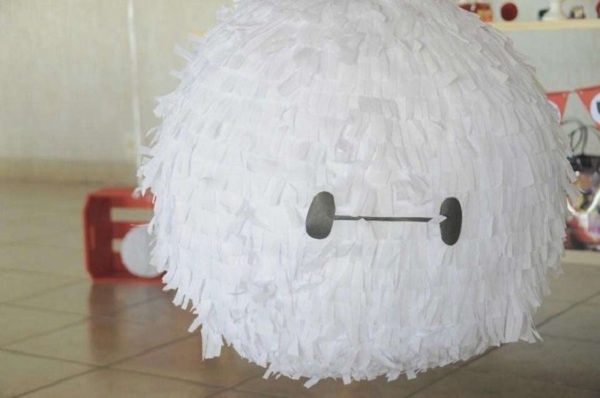 Big Hero 6 Baymax Bowling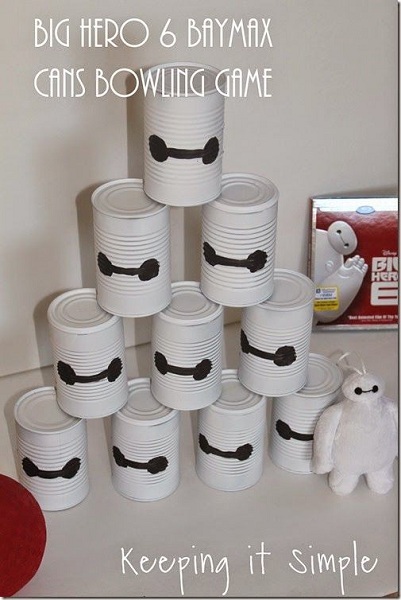 Big Hero 6 Baymax Bingo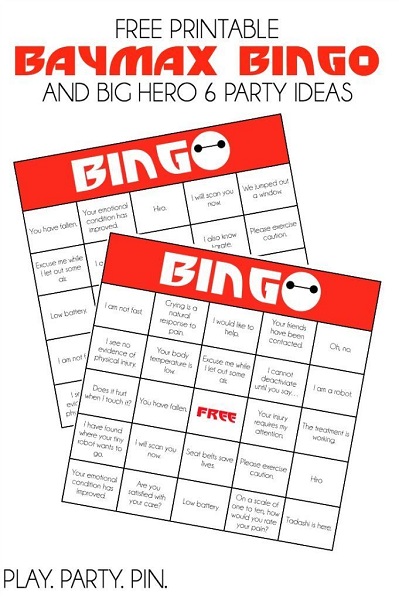 Big Hero 6 Baymax Tic Tac Toe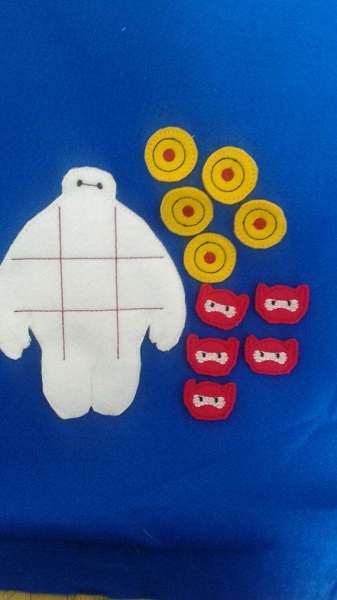 Big Hero 6 Baymax Pin the Mood on Baymax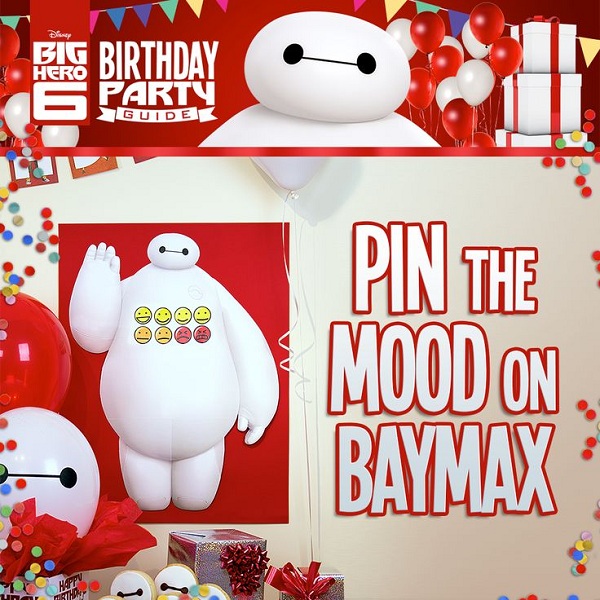 Big Hero 6 Baymax Build a Baymax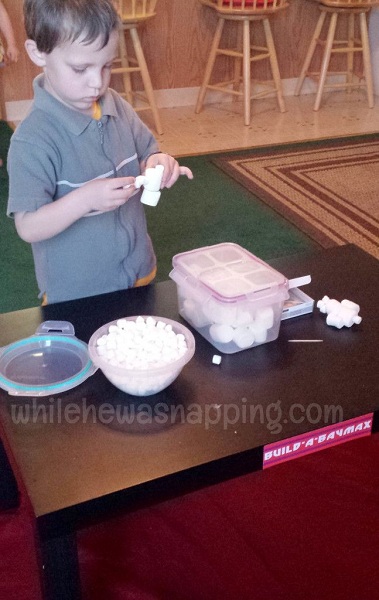 Big Hero 6 Baymax Disc Toss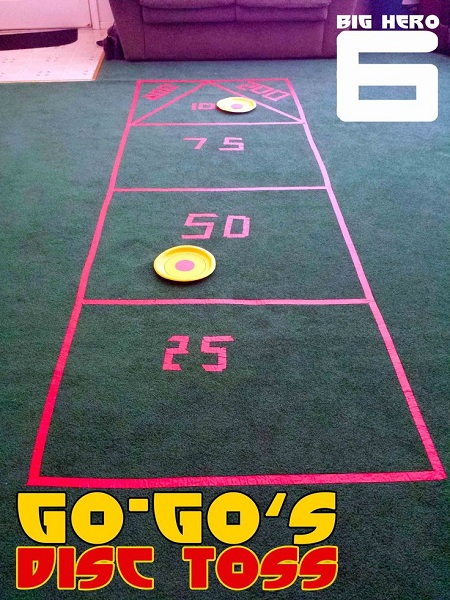 Big Hero 6 Baymax Crafts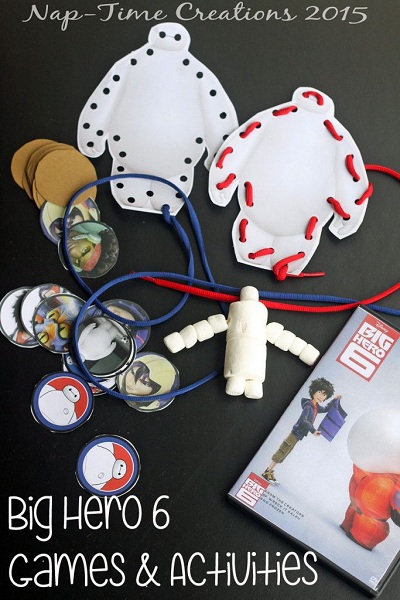 Big Hero 6 Baymax Birthday Party Nail Art Designs for Moms
And because moms, aunts and sisters love Baymax too, here are awesome Baymax nail art designs for you. The first one is my favorite!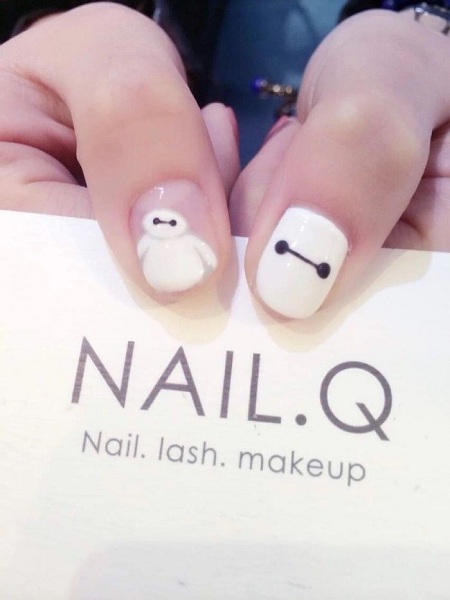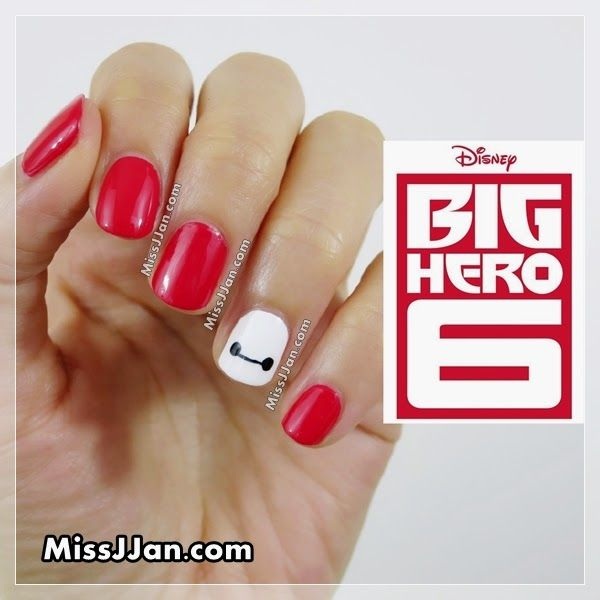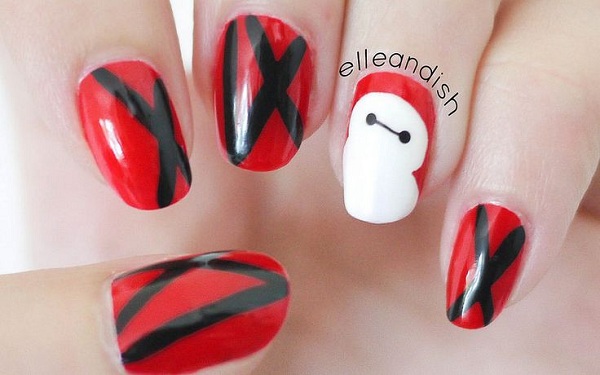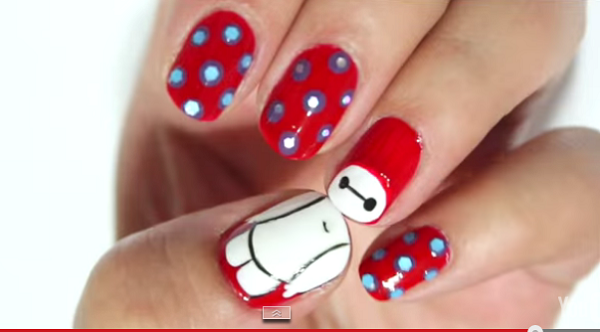 If you and your child haven't watch this movie yet, I do suggest you should. It teaches the value of your brother/sister, friends, family, companion and even the value of school. It will teach your child that essence of care and that when you are hurt, it's just right to be with some people who loves you. How Baymax sacrificed for Hiro's sake shows how someone is willing to sacrifice for the good of others. I just so love this movie and I still cry whenever I watch it again. Anyway, I do hope you enjoyed our Baymax party collection. Keep us updated if you're planning to have one. We would love to feature your Baymax party ideas. Take care!