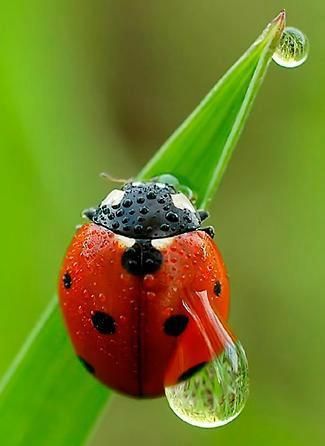 Aside from the butterfly, if there's another creature that would suit as a little girl's personality I would say it's a ladybug. Yeahhhhh! It's because it's a lady and it's a "bug" which always refers to tiny insects. It's like saying that girls are tiny ladies right? It's commonly yellow, orange, or but scarlet (bright red) is the very vibrant color of it. It would either have stripes, no markings at all but usually it has black spots on it's wings. Since I was little, seeing this creature makes me happy, the same happiness I feel whenever I see colorful butterflies. It's round shape is super cute and touching it was never yucky at all. Have you seen one and tried catching it?
Ladybug is also known for other names such as "ladybird", "ladybug", and "lady beetle". Anyway, I am fond of this super adorable creature the reason why I'm creating a collection of Ladybug Birthday Party Ideas. All sort of party ideas I'd see online, from the birthday girl's outfit, to invitation, venue decoration, party food ideas, cakes and cupcakes, party bags, games and even ladybug nail art designs for moms to enjoy. Obviously, this birthday party theme is limited for the girl celebrants because I strongly believe your little boy wouldn't be happy to have a theme like this. Don't worry we will have more birthday party ideas for boys next time 😉
Note: Ladybug Birthday Party Theme is all about ladybugs, red, black, white, insects, garden and round shapes. Come join the fun!
Trivia: What do you call the male ladybugs? Well, they are also called ladybugs 😀 haha..
Ladybug Birthday Party Invitations
In choosing your child's party invitation, the very basic option would be looking for a ladybug pattern or template and just fill up details, but to make it more personalized then it's better to have your child's photo on it. These are really cute digital invitations below.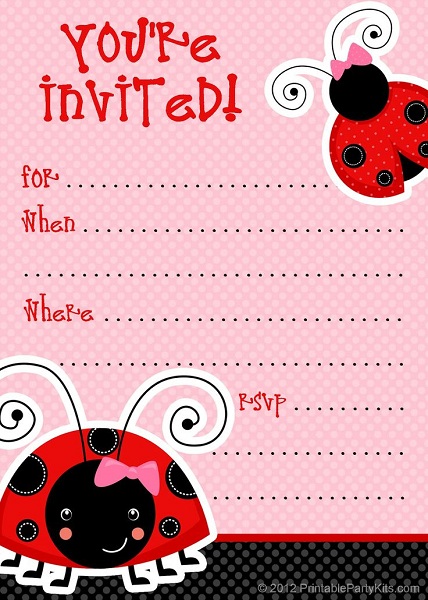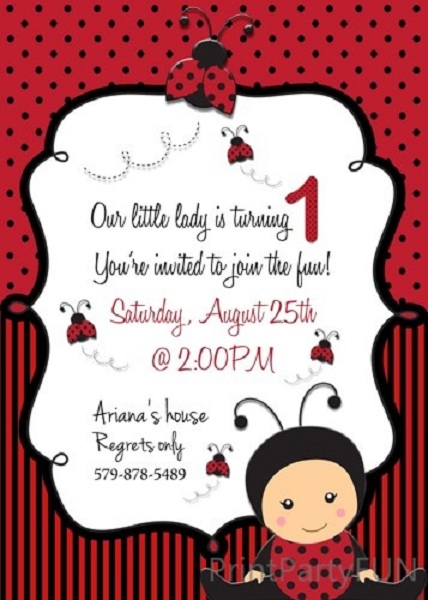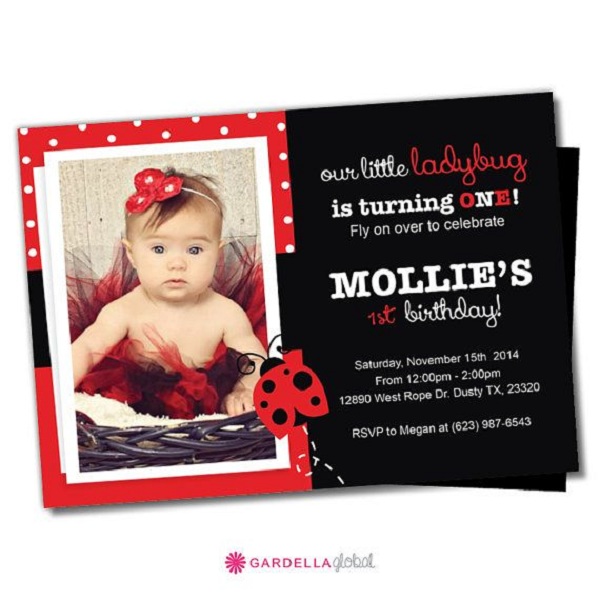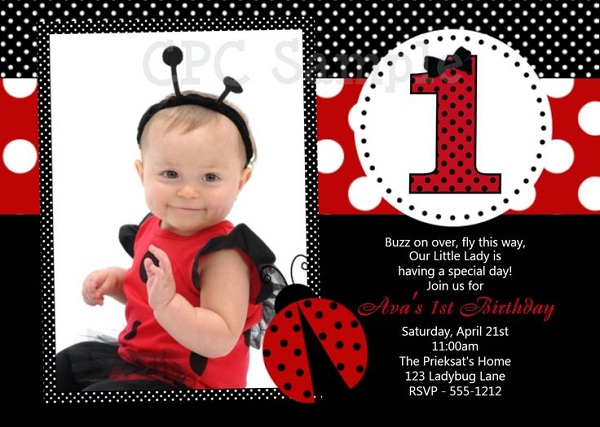 The beauty of these handmade ladybug birthday invitations is that we could specialize it even more by making it 3D with it's wings, eyes, dots and antennas. Pick from the simplest sample to the most complicated yet very attractive party invitation. Making any of these would be totally fun!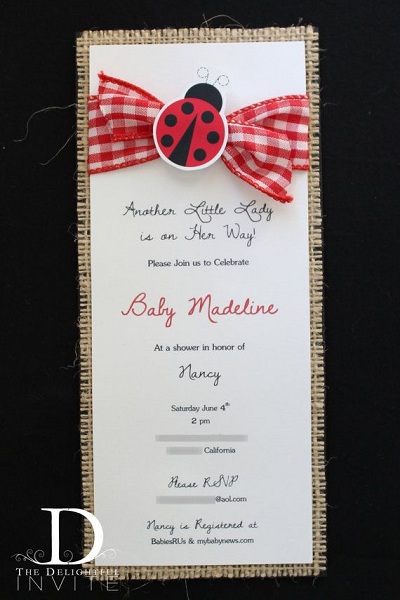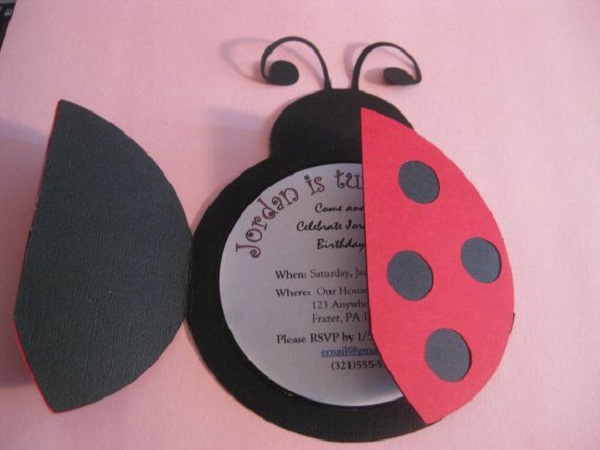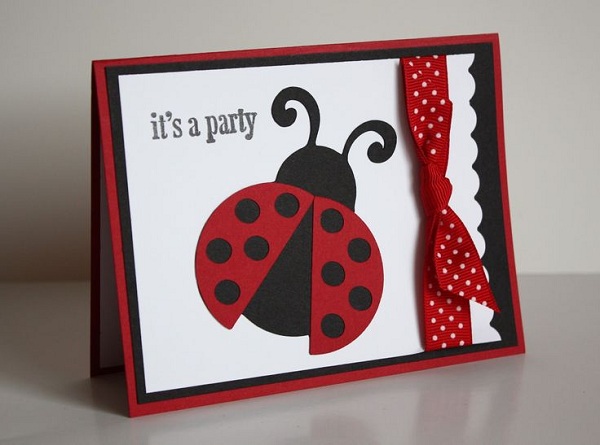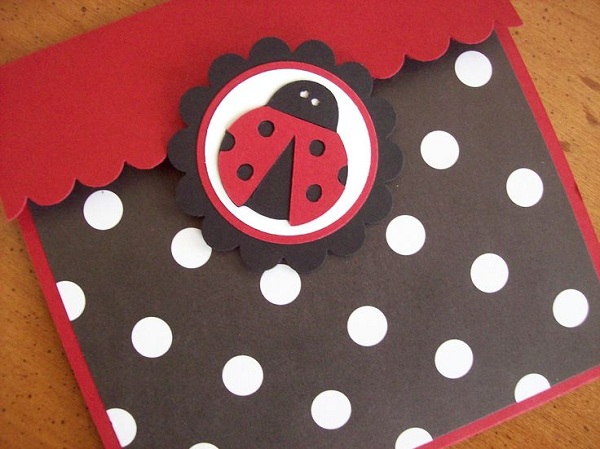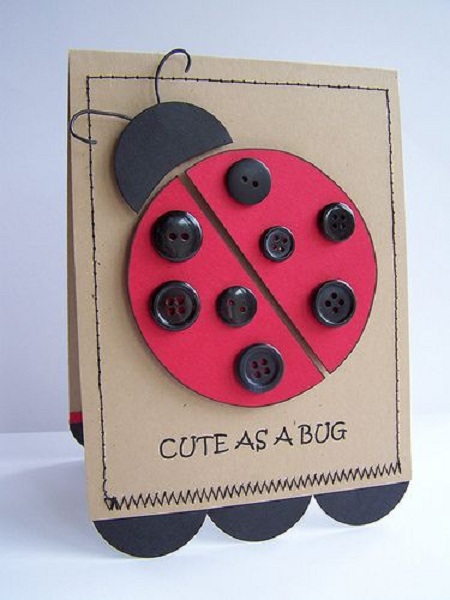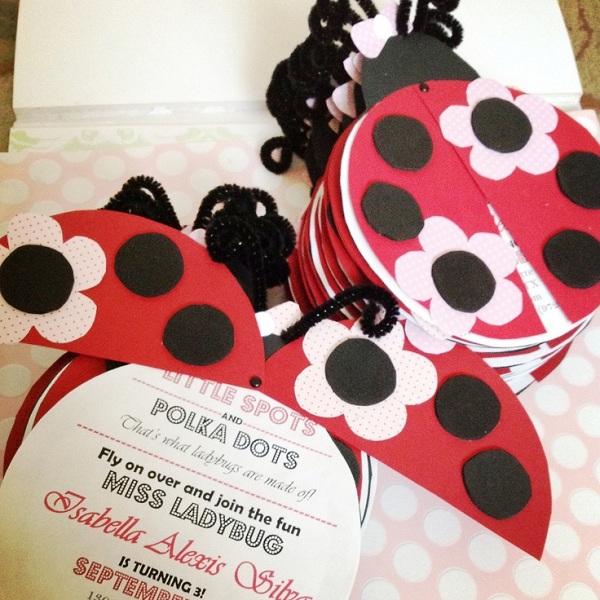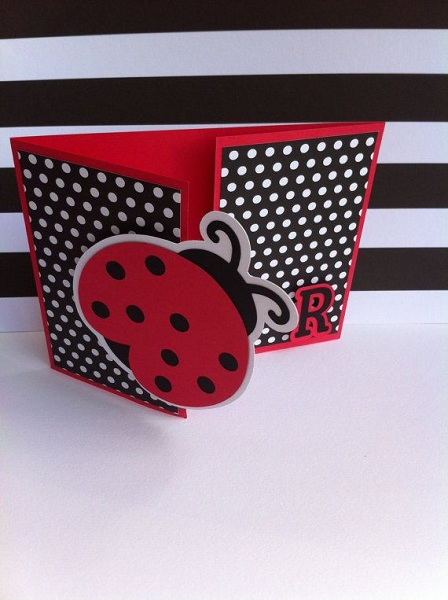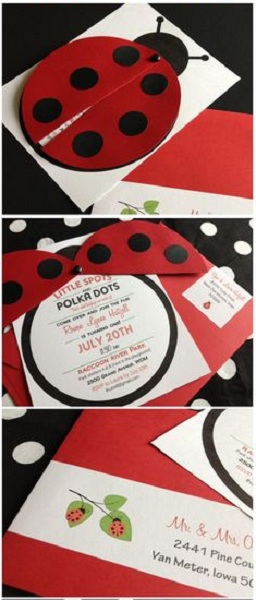 Ladybug Birthday Party Costume or Outfit for Girls
You have to agree that these pretty ladybug tutu are all perfect for your baby. If you have sewing and craft skills, why not try to make your own homemade ladybug birthday party outfit for your little one. Makes me want be a child again and have my ladybug birthday party too :)))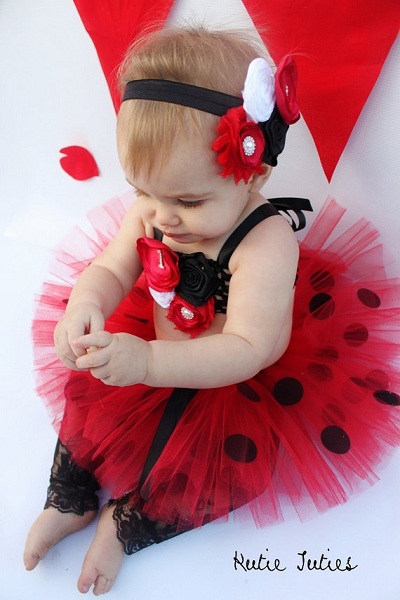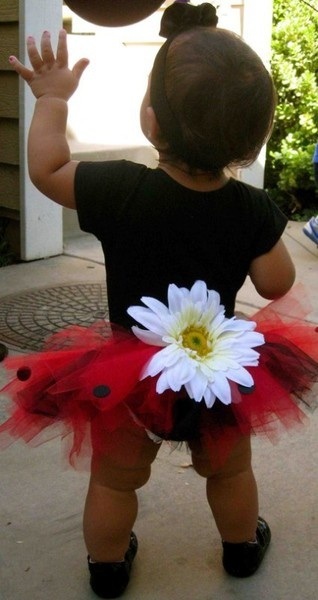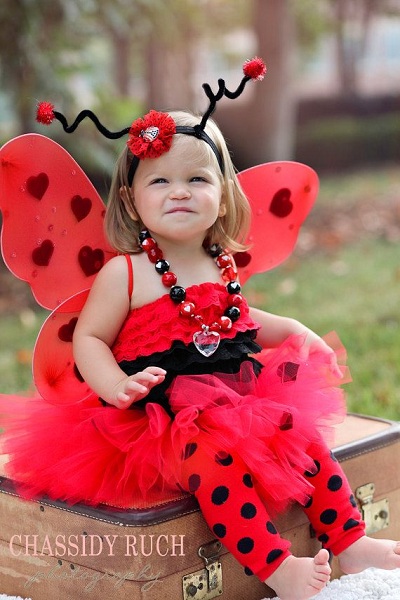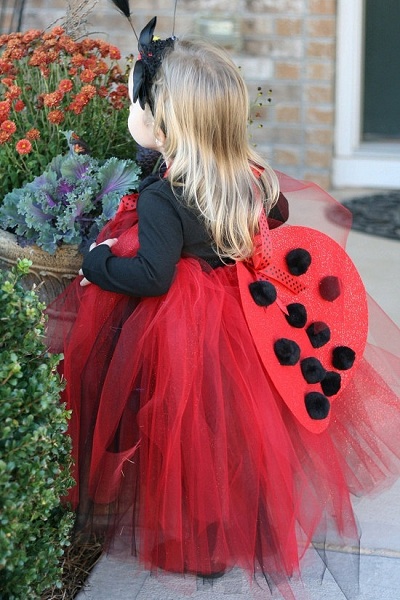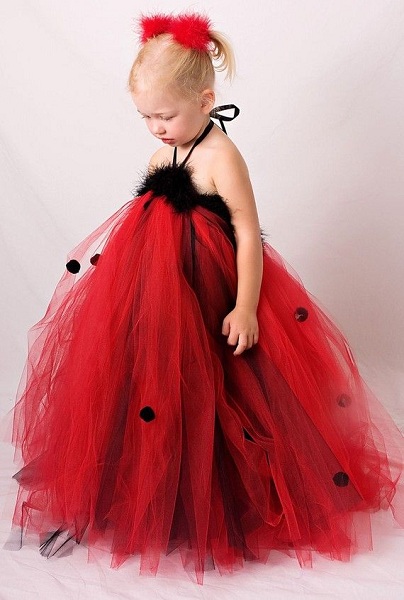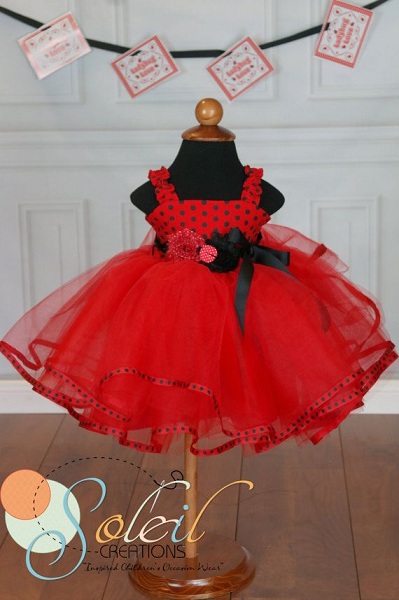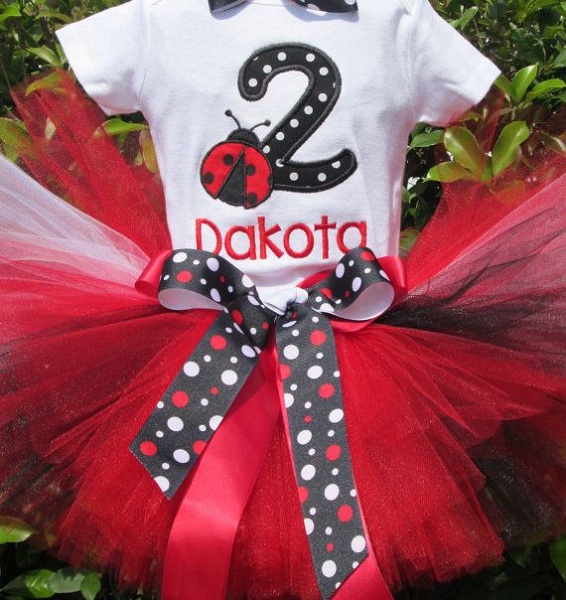 Ladybug Birthday Party Face Paint and Makeup Ideas
Kids just love too much art and colors. So if you have extra budget to pay for someone or maybe you know a friend who has talent on face paint and makeup then go include this on your party activity. Your child would soo love you for making her birthday extra ordinary!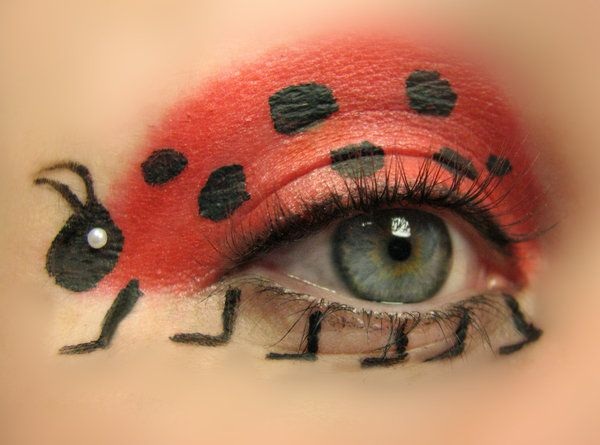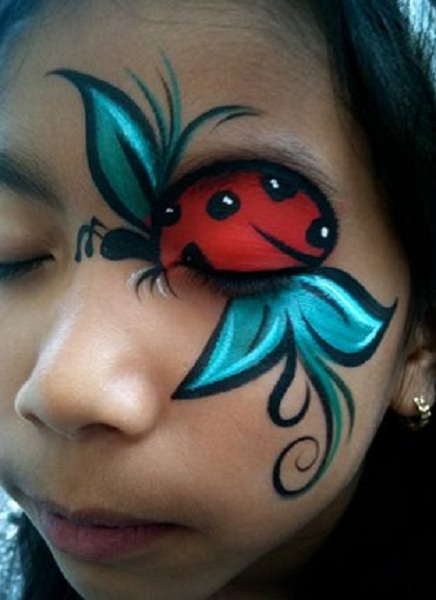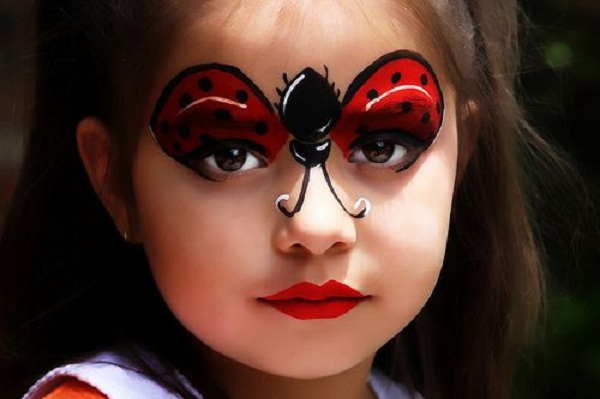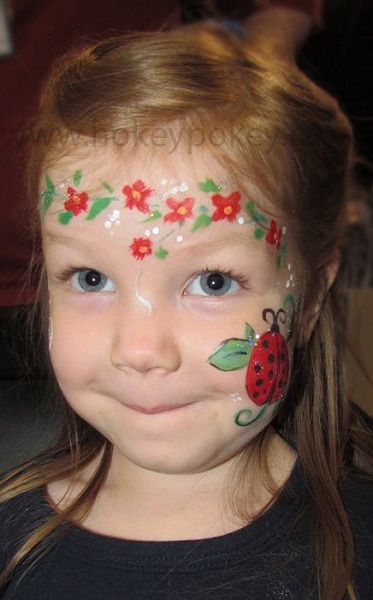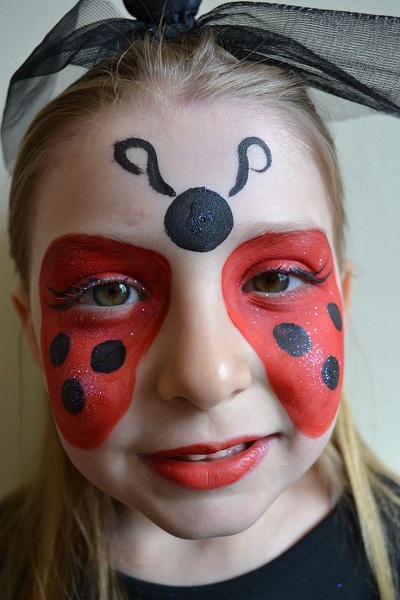 Ladybug Birthday Party Decoration Ideas
Let every corner of your party venue be enticing as it should be. Let there be no dull moments for your guests and especially your birthday girl. There are awesome ladybug party decoration ideas to choose from and it's up to you to make it happen.
Ladybug Birthday Party Background Decors/ Stage Decorations/ Lanterns / Ladybug Balloon Ideas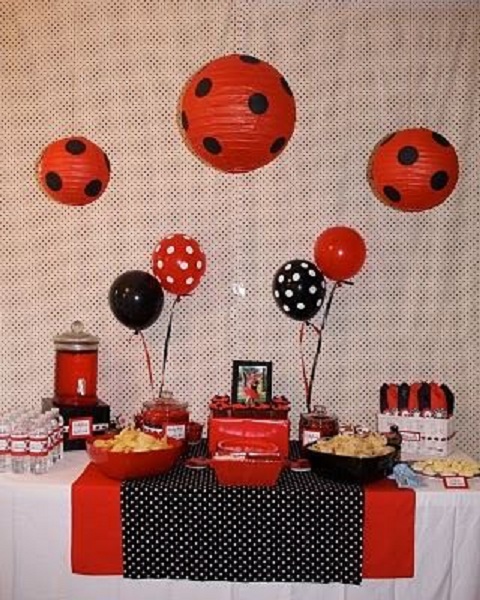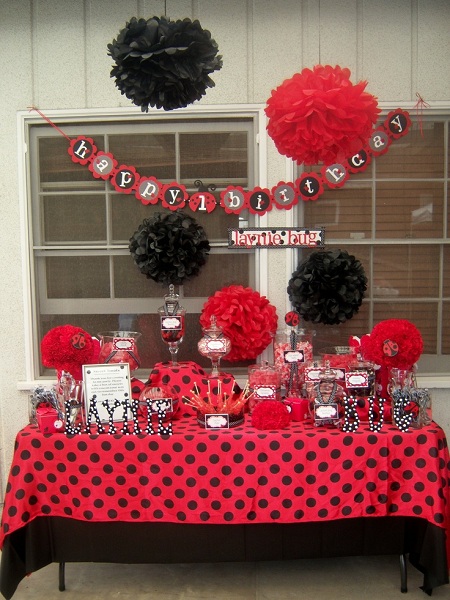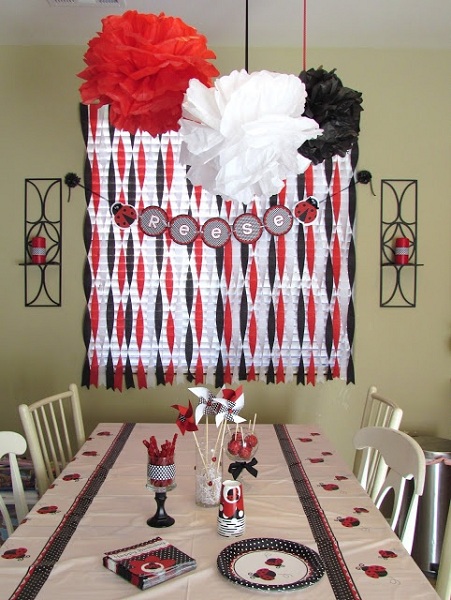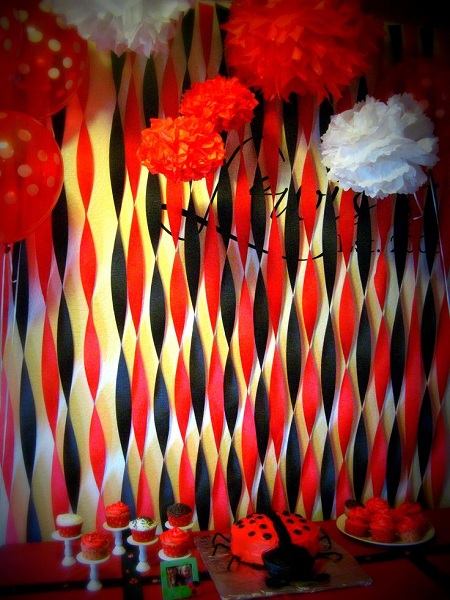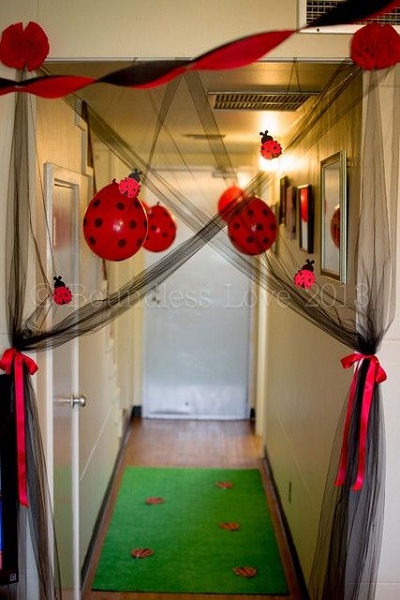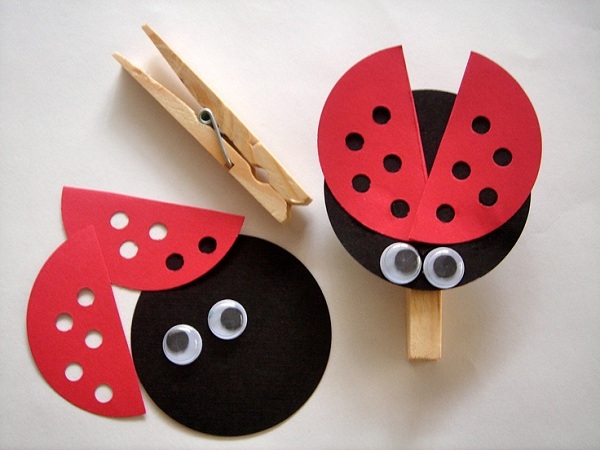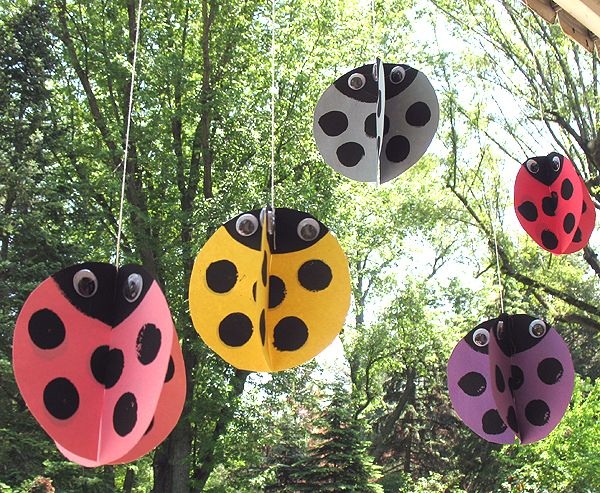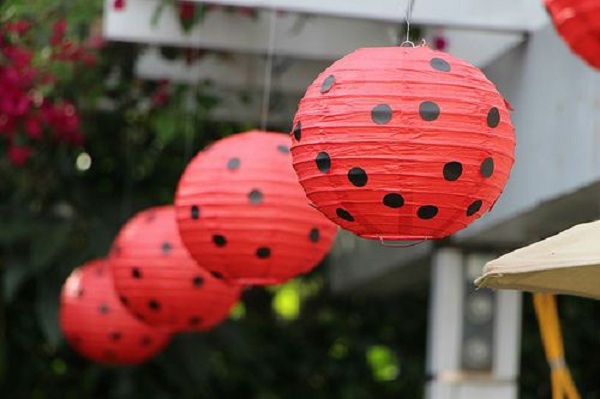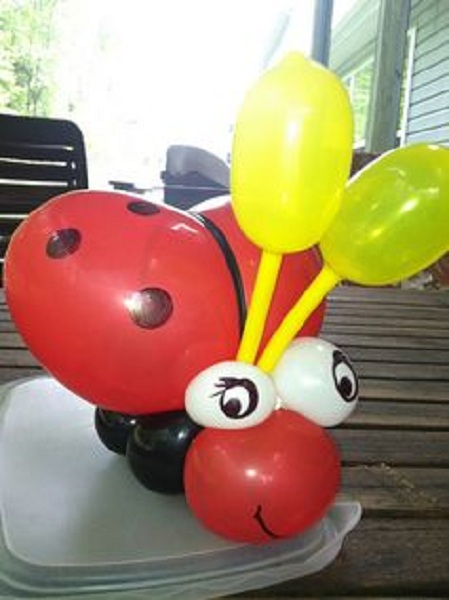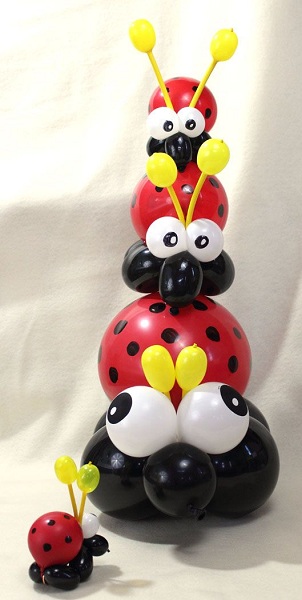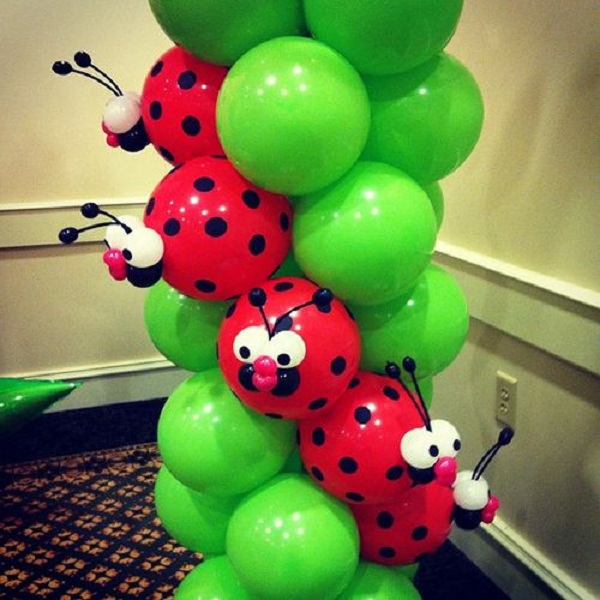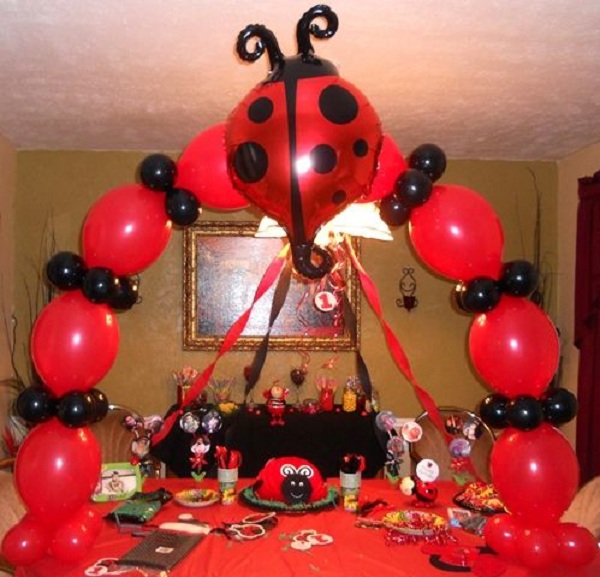 Some Ladybug Birthday Birthday Party Table Decoration Ideas..
Just like what I have said earlier, there'll be more of red, black, white and polka dots for this cute party theme.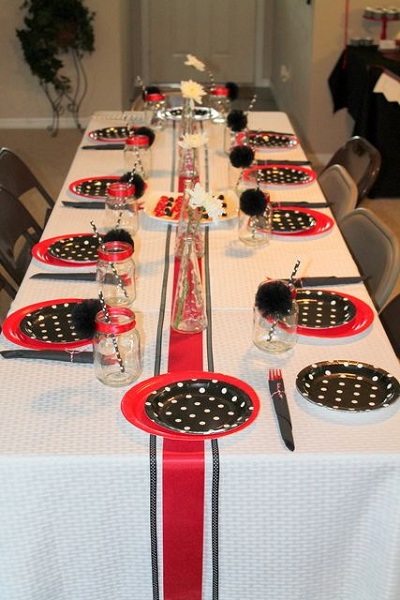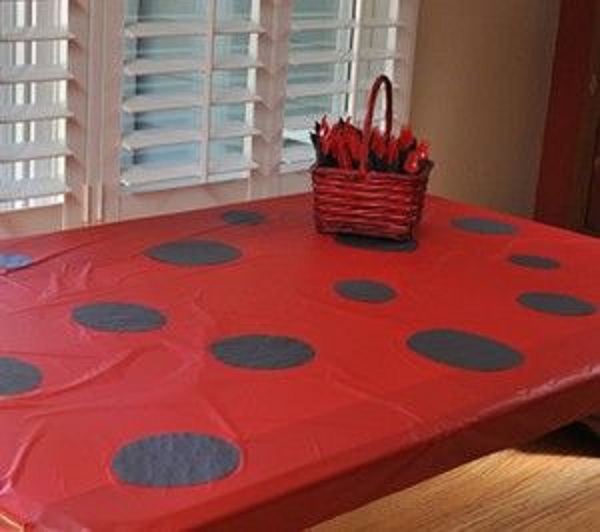 Ladybug Birthday Party Banners and Letterings
They are all lovely so forgive me for keeping lots of them. At least you have plenty of options. Some of these are for sale on Etsy.com but again, if you're feeling creative then it's time to create for the love of your birthday girl.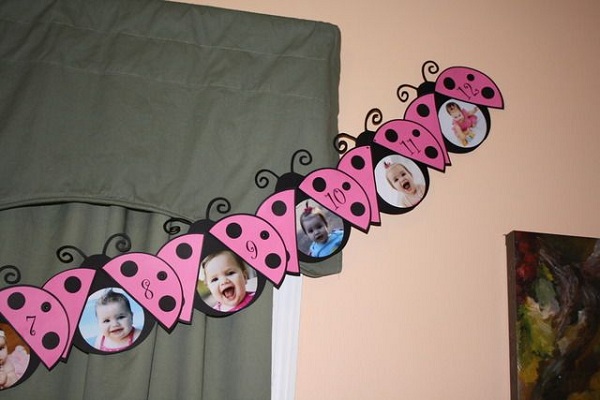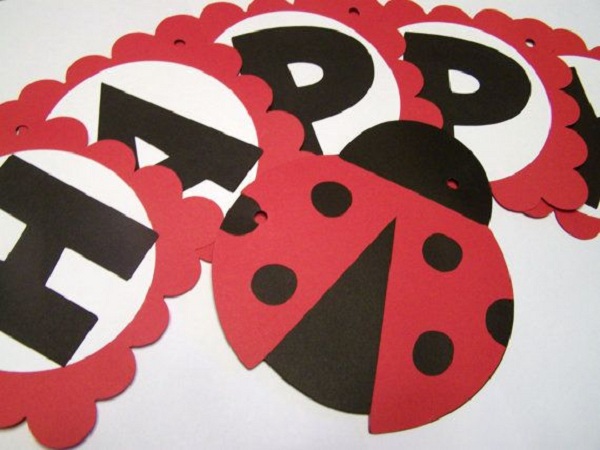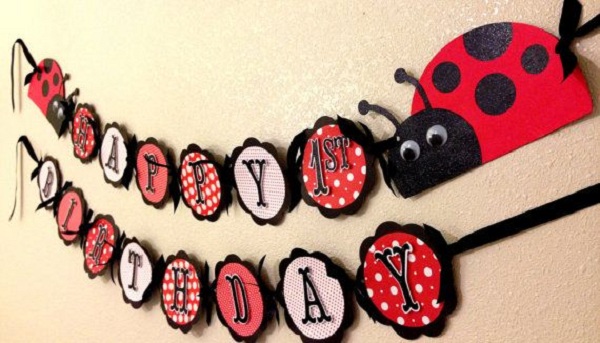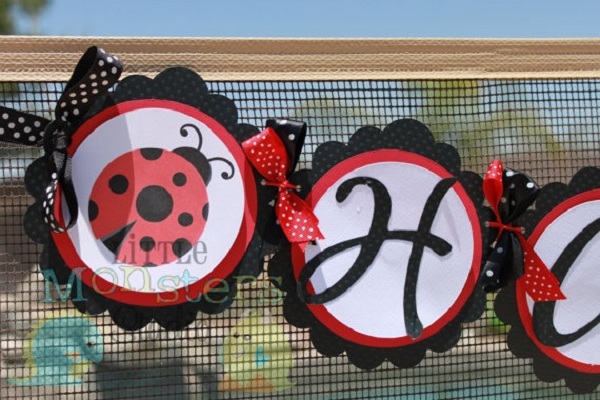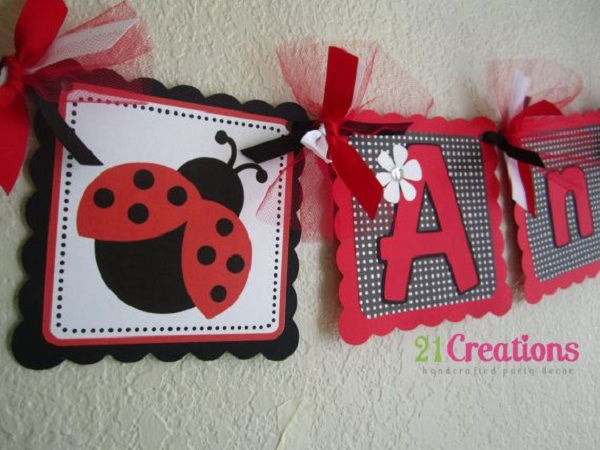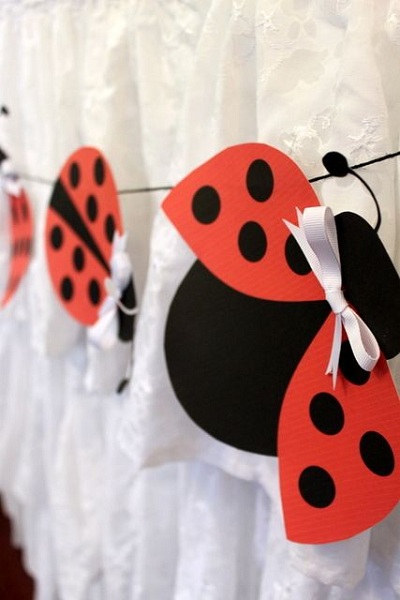 Ladybug Birthday Party Door Decorations / Entrance Decors / Wreath for doors
Welcome your guests with such inviting door decorations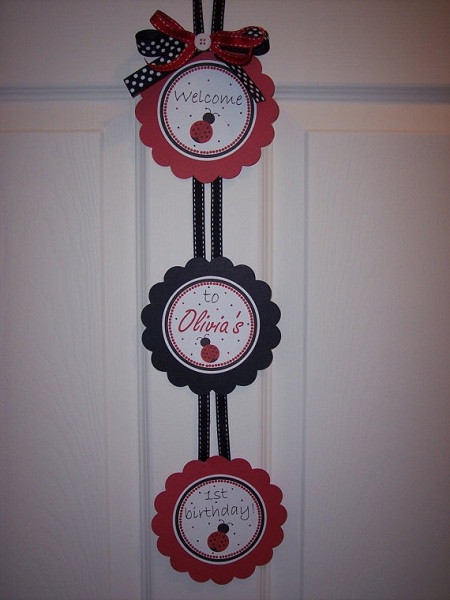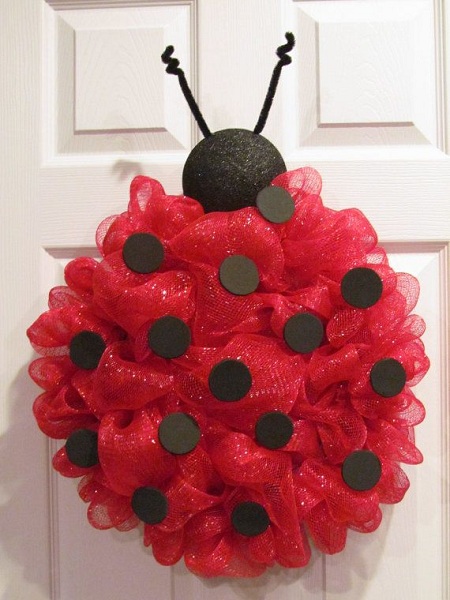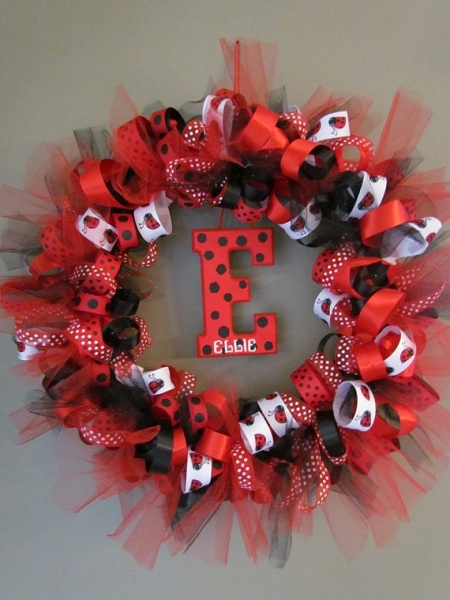 Since pumpkins had always been a part of my outdoor birthday party decoration, these pretty ladybug pumpkin painting designs are my favorite among what I've seen online. Bringing more fun would be the ladybug bowling ball and the tiny ladybug painted stones. Geeez let's party now!!!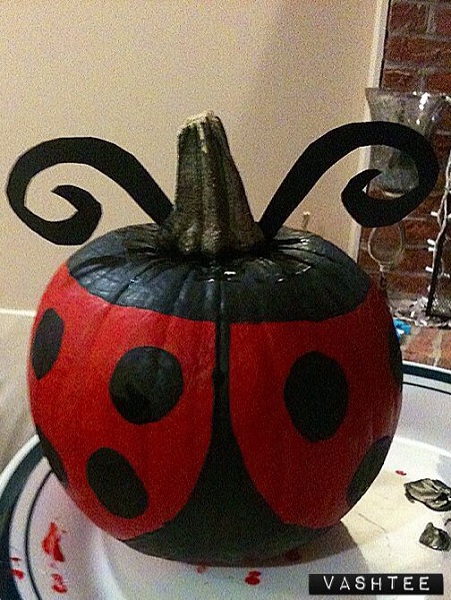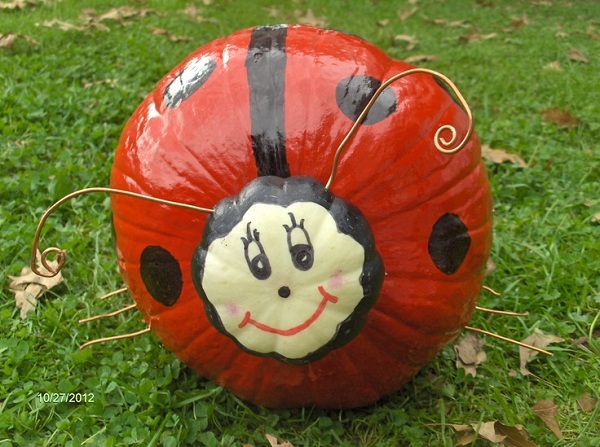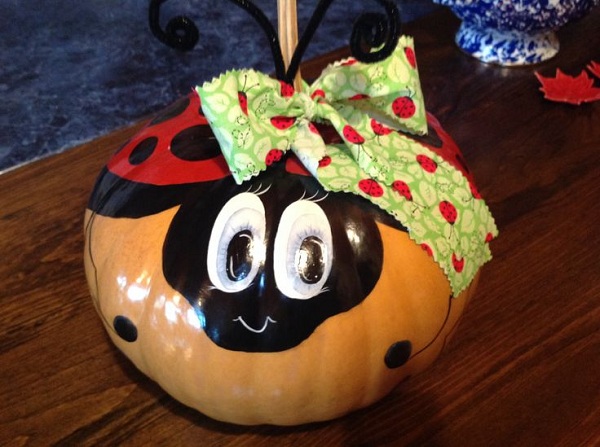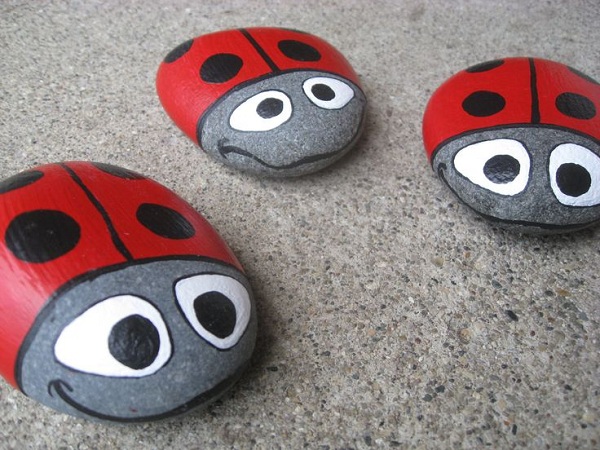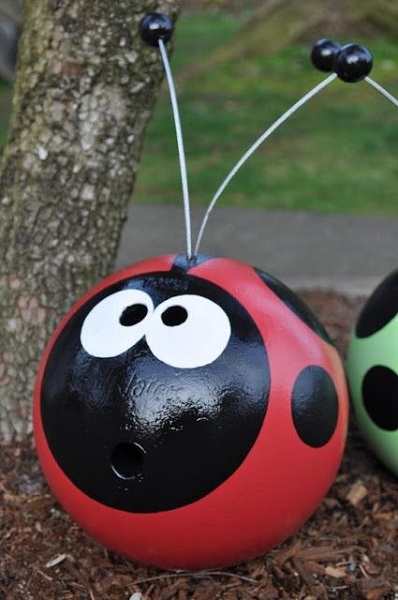 Ladybug Birthday Party Centerpiece
Having theme-related centerpieces is the best way in setting up our ladybug party ambiance. For sure, guests would be sooo delighted to take pictures and selfies.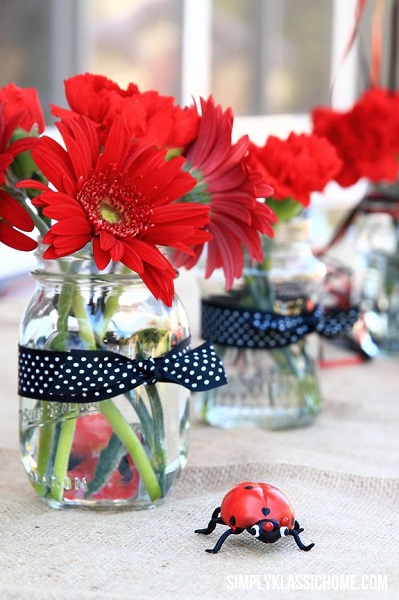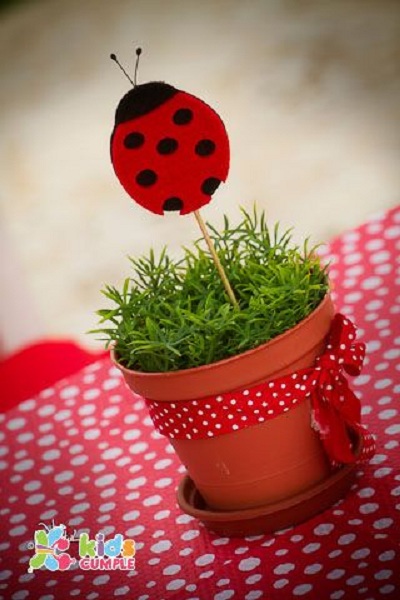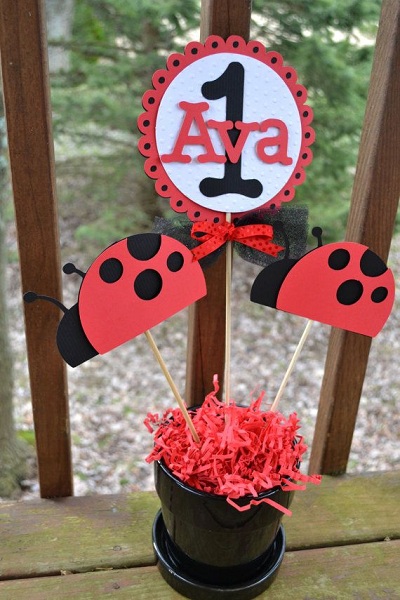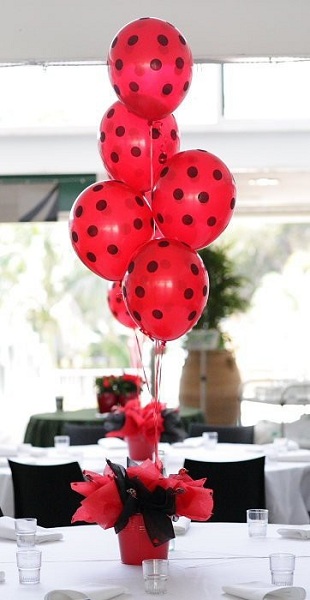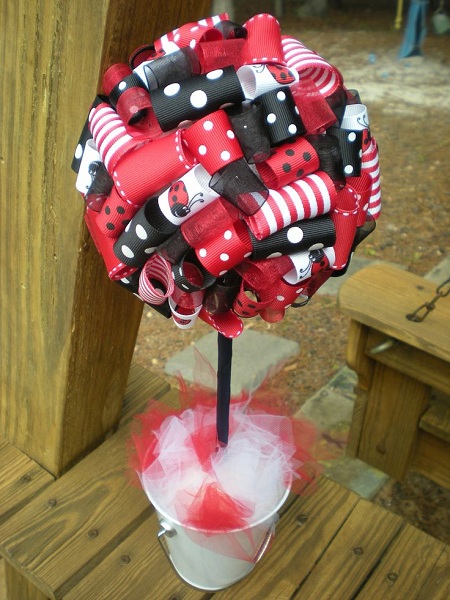 Ladybug Birthday Party Food Ideas and Recipes
Now it's time for us to be mesmerized with these fancy ladybug food ideas. From food arts to cake and cupcakes, oh they are all yummy-looking right?
Ladybug Birthday Party Cakes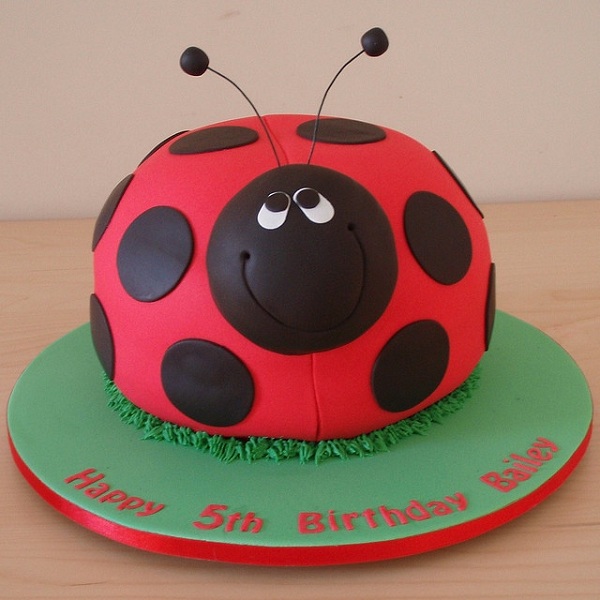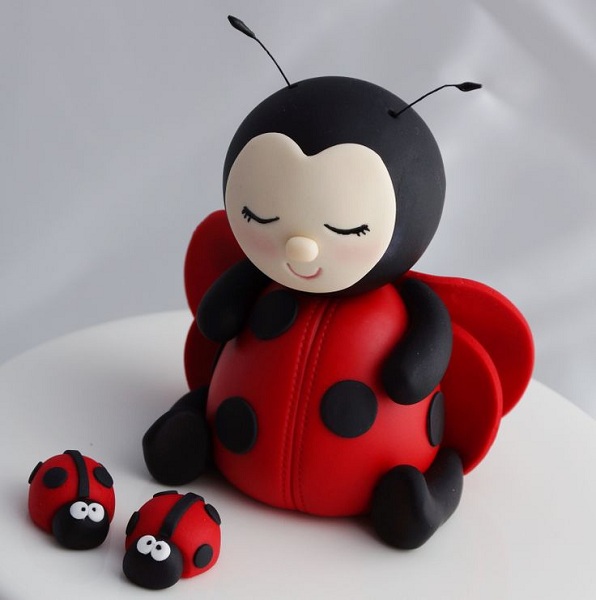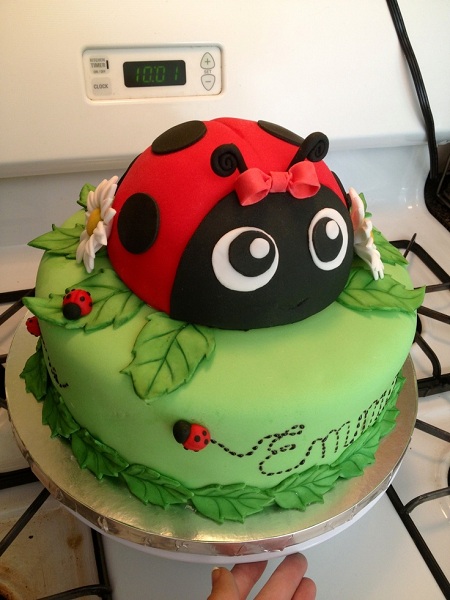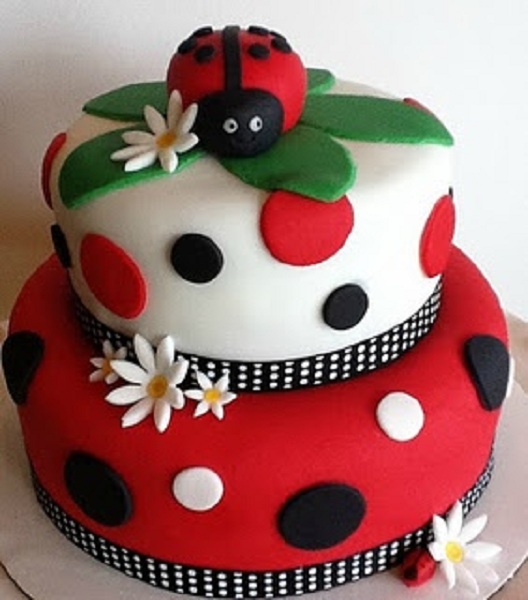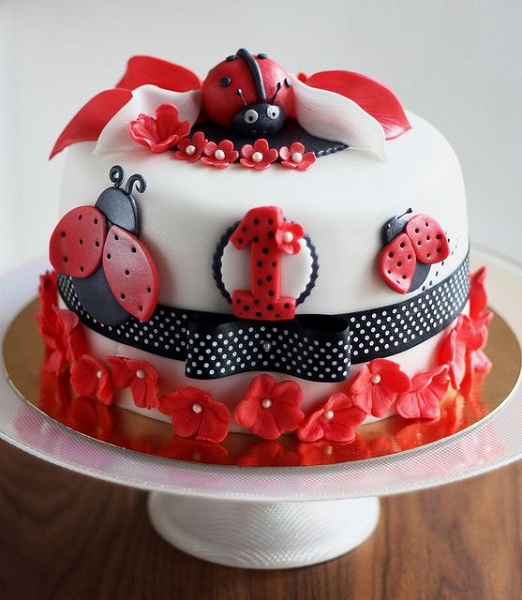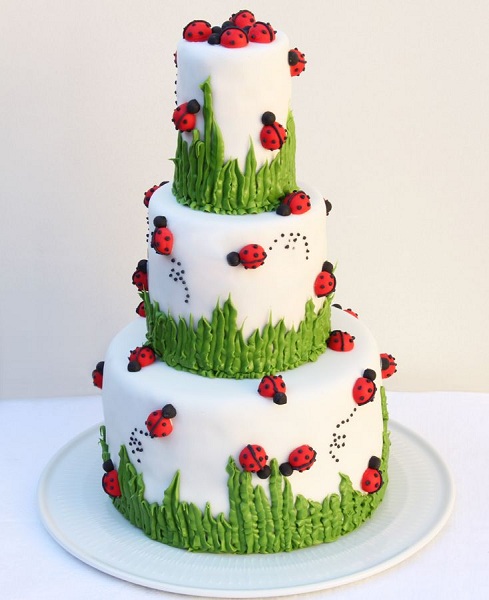 Ladybug Birthday Party Cupcakes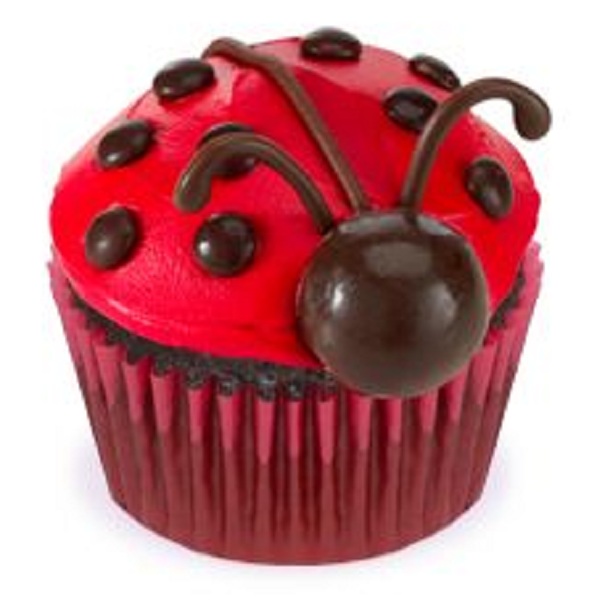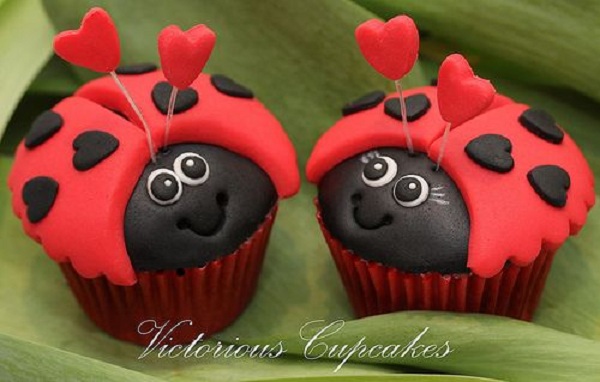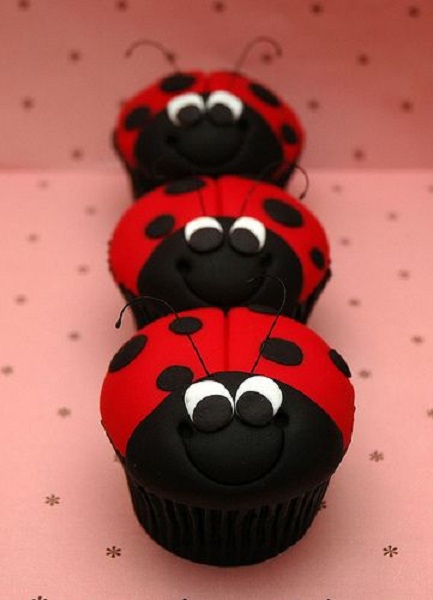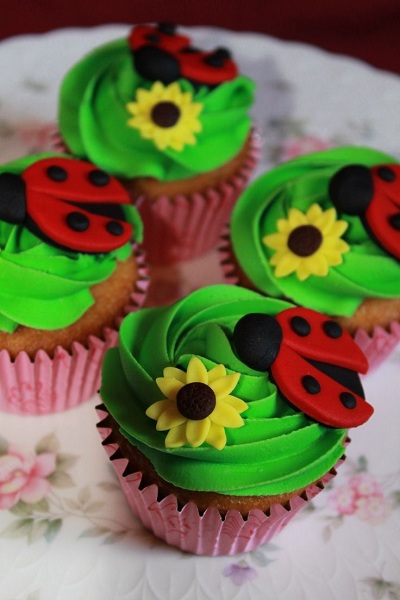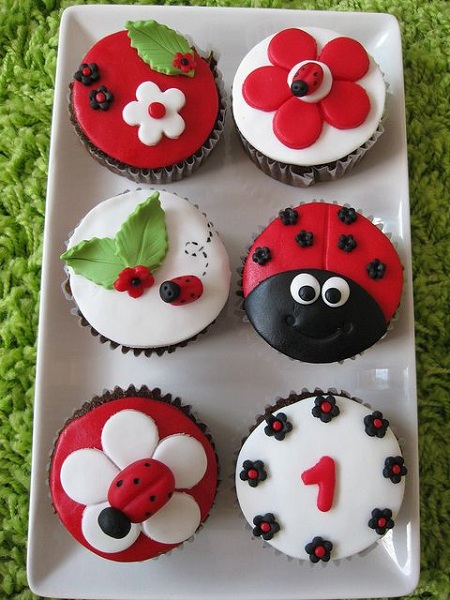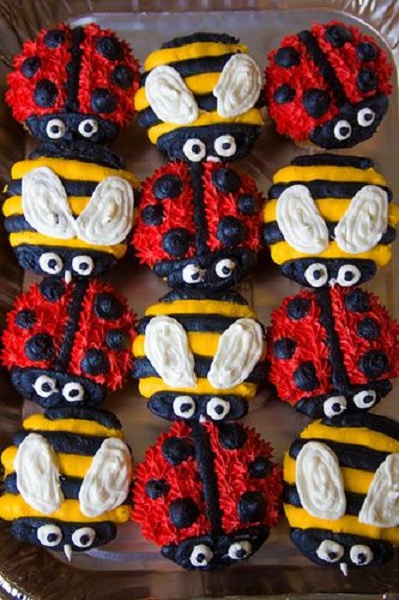 Ladybug Birthday Party Food Ideas
These are random fruit food ideas and candies. Kids will go crazy thinking which to try first!
Ladybug Appetizer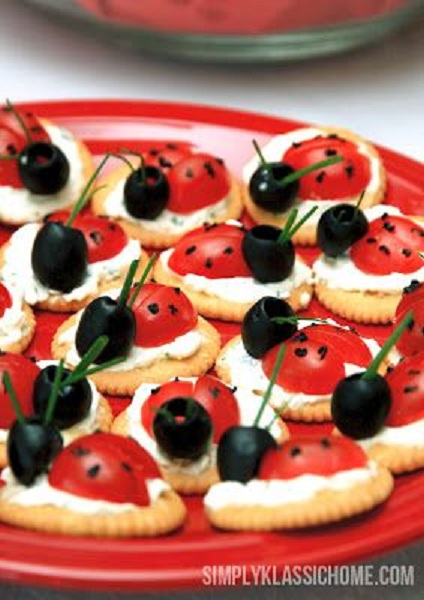 Ladybug Strawberries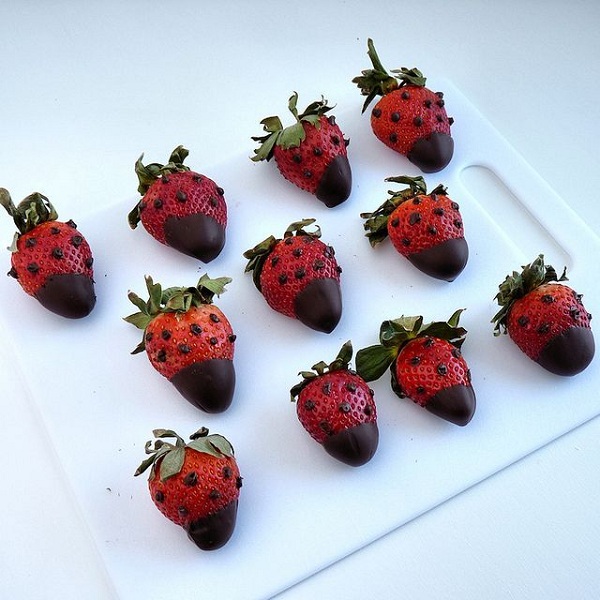 Ladybug Pretzels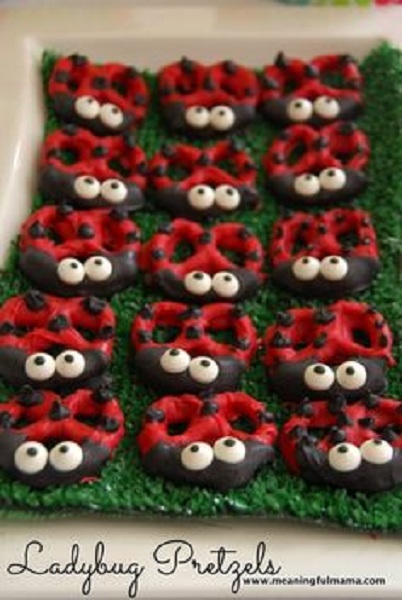 Ladybug Cake Pops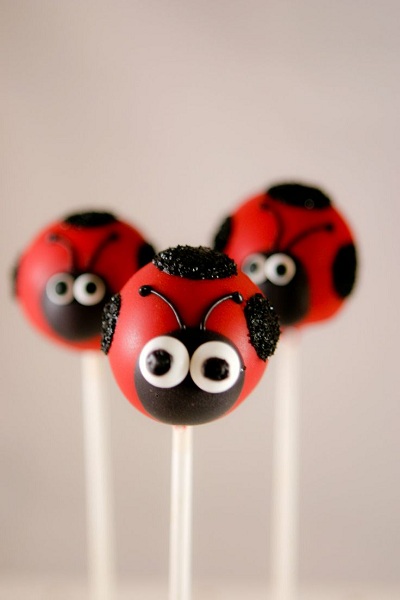 Ladybug Dipper Oreo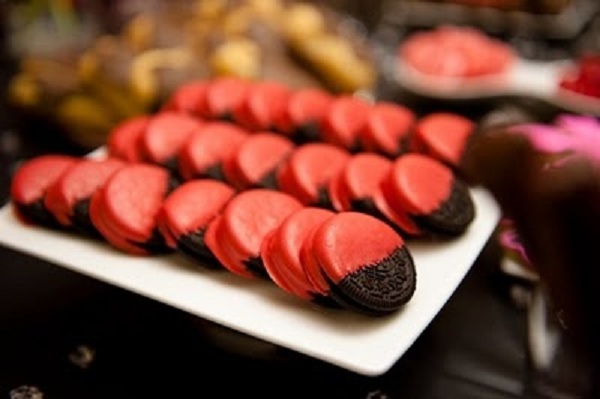 Ladybug Rice Krispie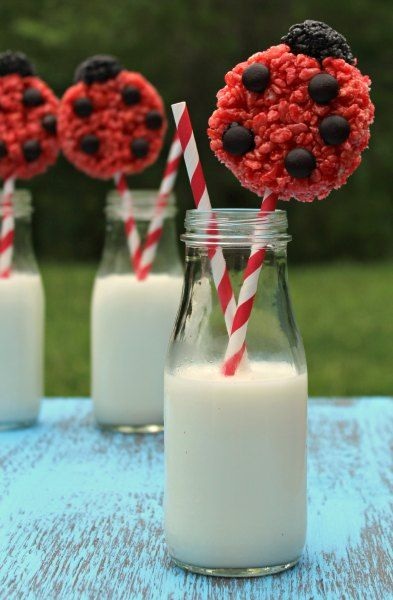 Ladybug Sandwich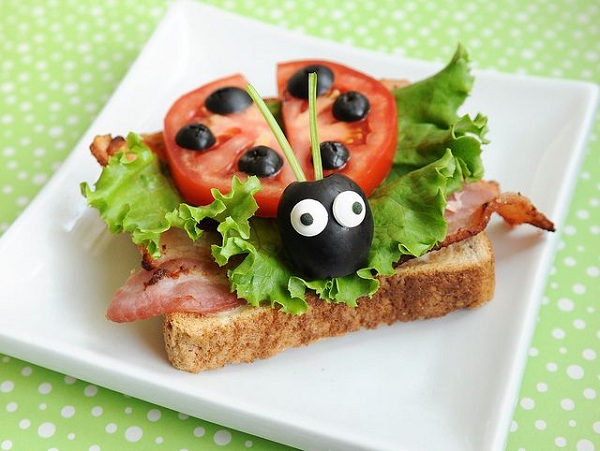 Dirty Cake Shooters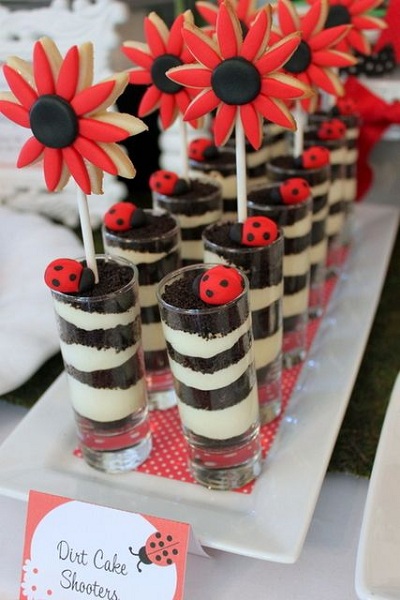 Ladybug Jello
Ladybug Birthday Party Bags / Giveaways / Treats / Loot bags
There are some loot bags that might seem to be expensive so I suggest make it simple yet memorable for the kids. Tiny fun stuffs and some goodies will surely make your little guests happy.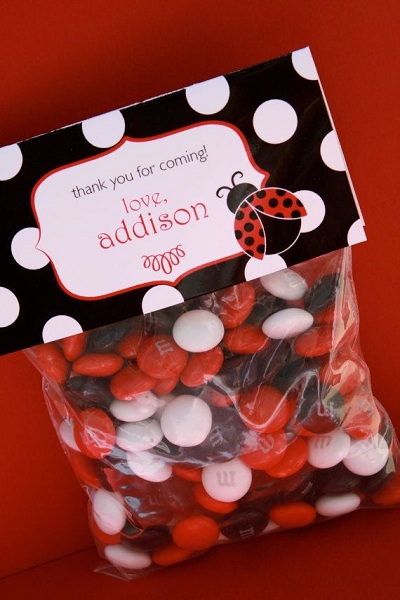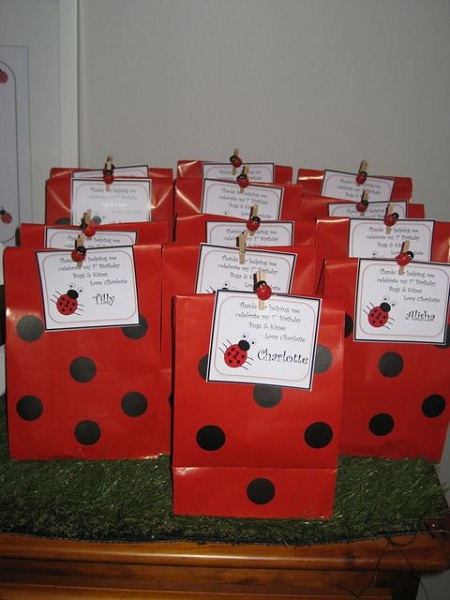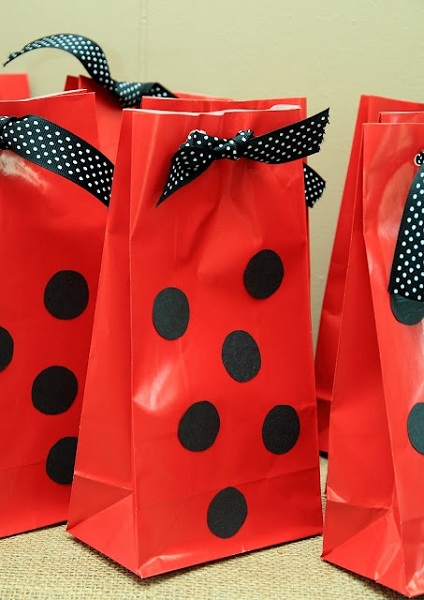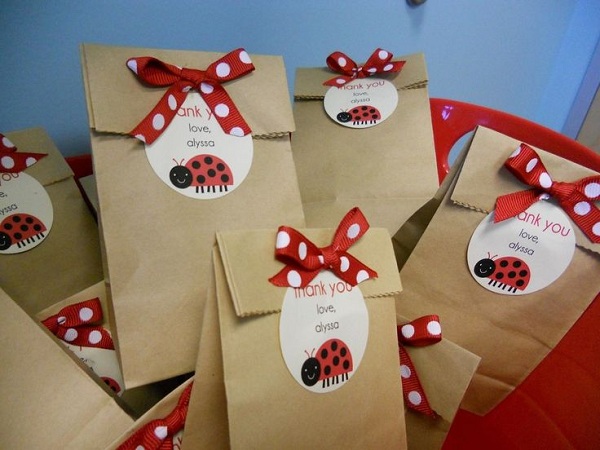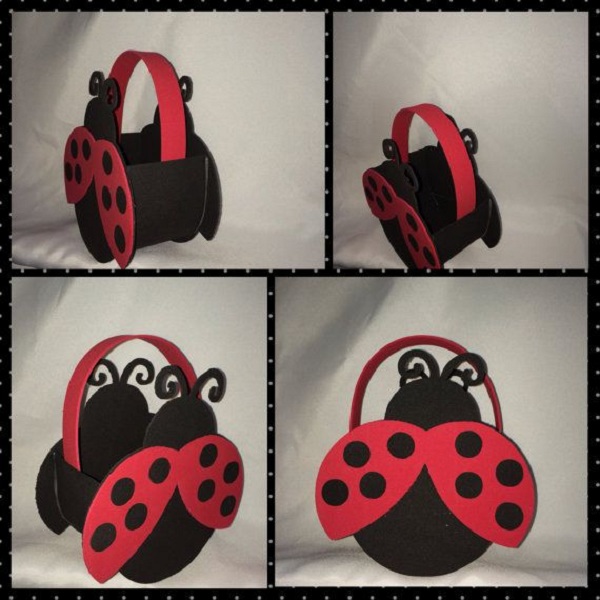 Ladybug Birthday Party Game Ideas
Pin the Dots on the Ladybug or Pin the Spots on the Ladybug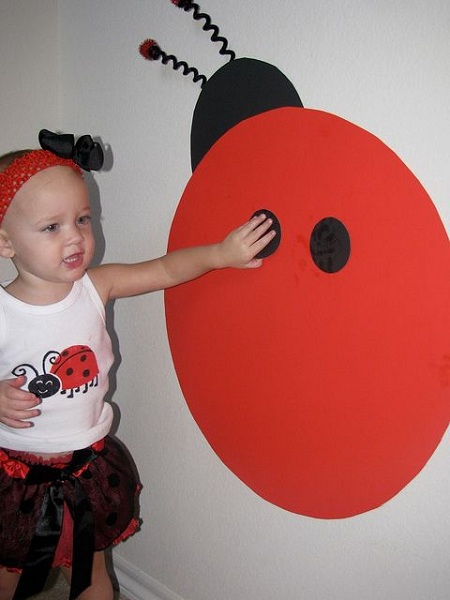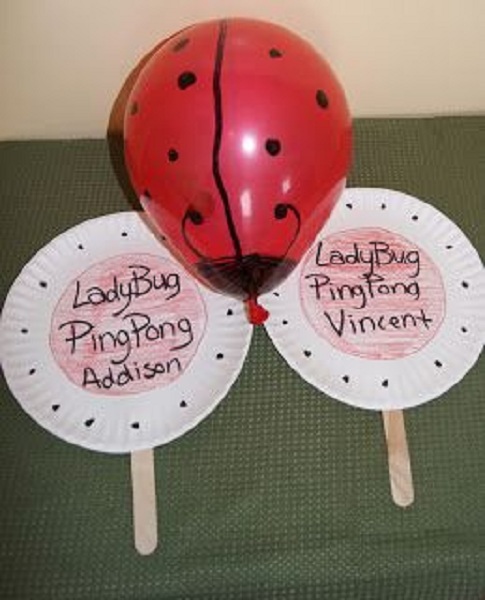 Ladybug Bean Bag Toss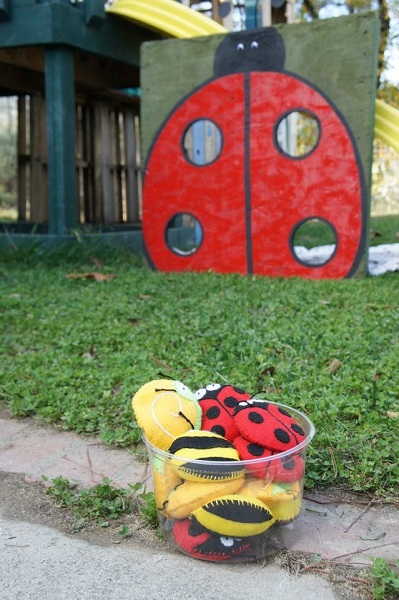 Ladybug Party Game (Shot into the black cup)
I dunno what this game is called, but the game mechanics is to pile up cups like a large ladybug. Give the kids tiny balls. Whoever shots the ball into the BLACK CUPS will get prizes.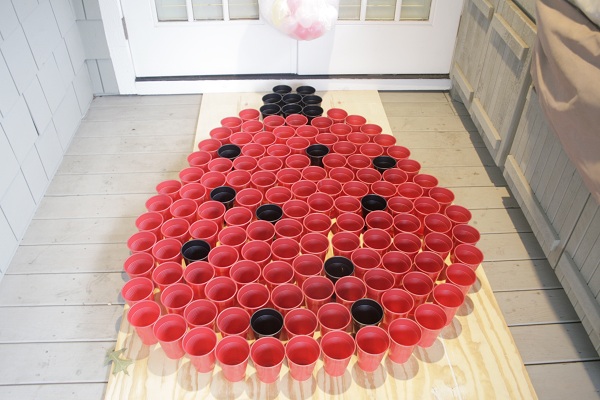 Ladybug Birthday Party Photo Booth / Pictorial Booth
And these photo booth props are too adorable!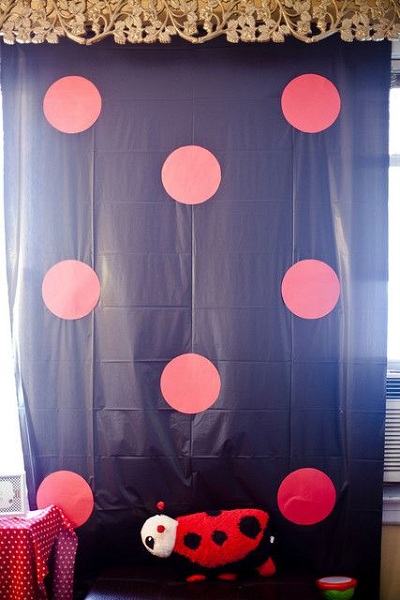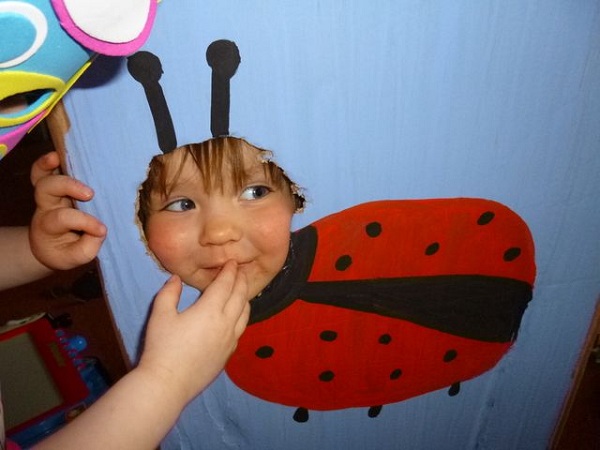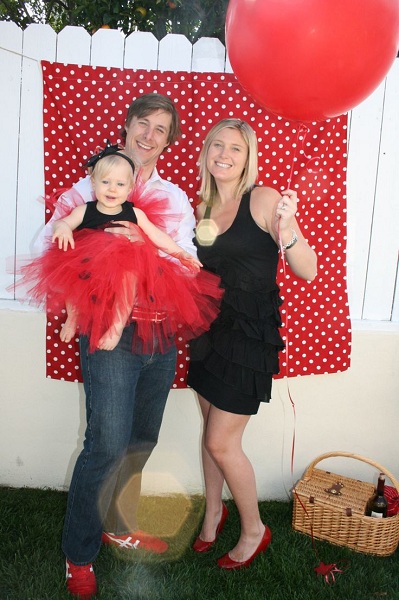 Ladybug Birthday Party Nail Art Designs for Moms
As a reward for the moms, aunts, sisters, grandma and girl friends who helped to make the party possible, here are some awesome Ladybug nail art designs for you to choose from. Never be out of style!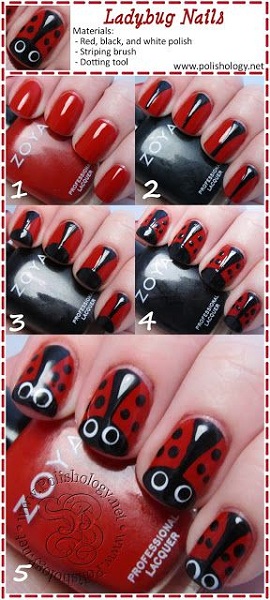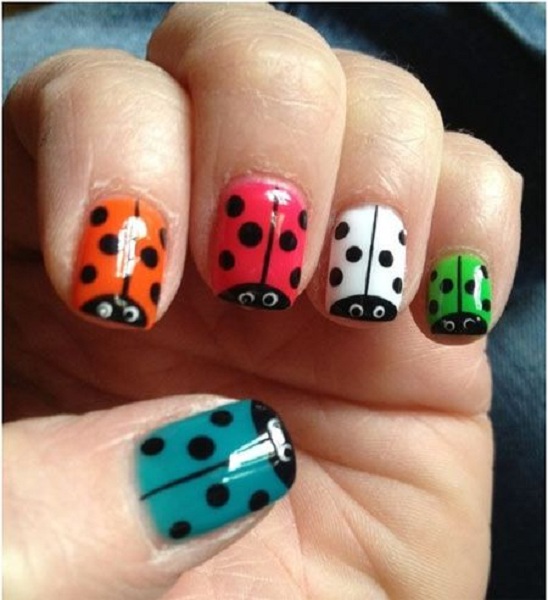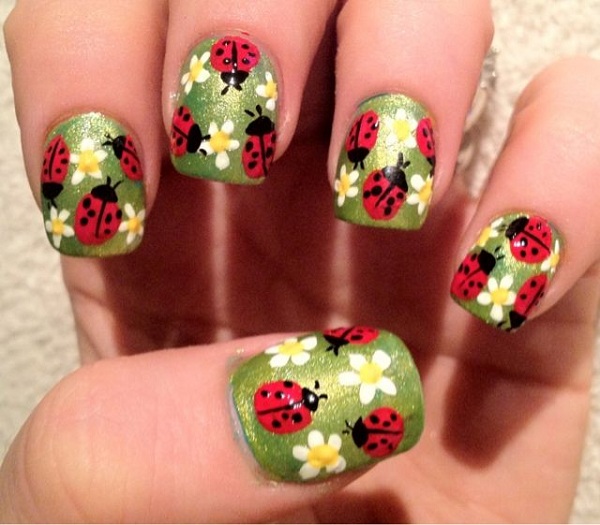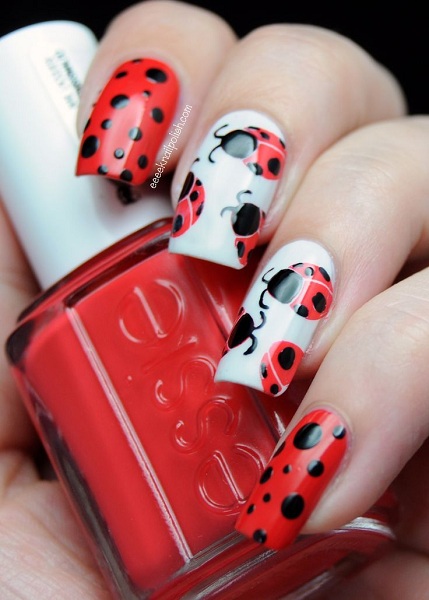 I had so much fun with this compilation. I was never wrong with my impression that red and black is actually a good combination. There's so much of Ladybug birthday party ideas online but trust me I just kept the best there is. If you have more ideas, please share them on the comment section. In case I've given credits to wrong sources please also let me know and I would be glad to correct it. Feel free sharing these party ideas on your Facebook, email, Twitter and Google plus. Enjoy the party dear friends!