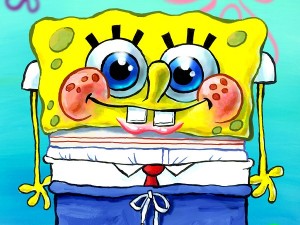 From one "yellow" to another yellow birthday party theme. While I was writing my compilation of Minion Birthday Party Ideas, I can't help but mix it up with another cute character named SpongeBob Squarepants. This lead star of an American Nickelodeon series is literally a sea sponge wearing pants, having random adventures with his friends under the sea. If you were able to read my previous birthday ideas, this SpongeBob Squarepants could be a combination of Minion decorations for some yellow decors, Little Mermaid for under the sea decorations and a bit of Little Man because of the neck tie. Sounds really fun right?
SpongeBob is not just popular in American but also worldwide because its movies was entertaining, not only for the kids but even to the adults. Though a controversy with regards to SpongeBob's gender have been an issue for some time, we can't deny that this character is admired both by little girls and boys. Aside from the energetic and optimistic SpongeBob who lives in a sea pineapple, the show's other characters are Plankton, Mr. Krabs, Sandy, Squidward, Patrick, and Gary. These dudes add up joy to the series and making their adventures more colorful. Among the casts, my most favorite is his bestfriend which is the starfish named Patrick, because he is pink! Isn't it lovely to see a male being pink? lol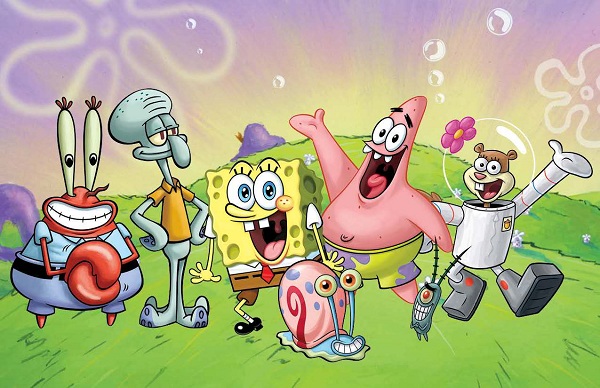 In my admiration for the entire cast, I am just so glad to create a collection of SpongeBob Birthday Party Ideas for those who are died hard fans of this super cute sponge. This collection would include party decorations, party outfits for the birthday celebrants, invitations, food ideas like cakes and cupcakes, party favors, games and just many more! If you are all set, then don't stop here! Keep scrolling and enjoy the possible adventures for a SpongeBob birthday theme.
SpongeBob Birthday Party Theme Ideas.
NOTE: SpongeBob Party Theme is a theme of yellow, pink, purple, green, under the sea, pineapple and cuteness!
SpongeBob Birthday Party Invitations
Be happy that there are various SpongeBob templates online for you to choose from if you would like a digital invitation for your child. These are ready-to-be-filled-up images for your party details. If you know a bit of photo editing, you could also add your child's photo in the invitation. Make sure to indication the venue just in case you're planning for a wet pool party so the guests could prepare.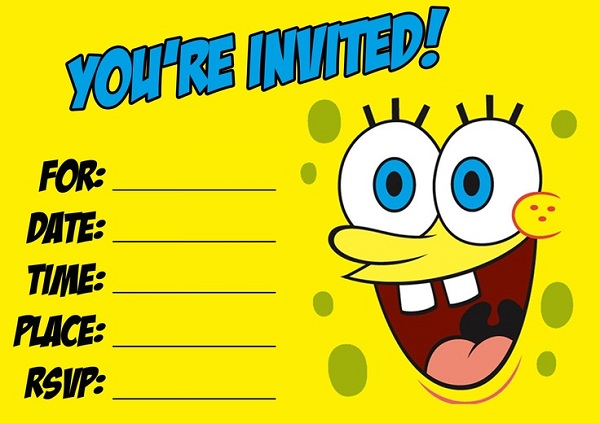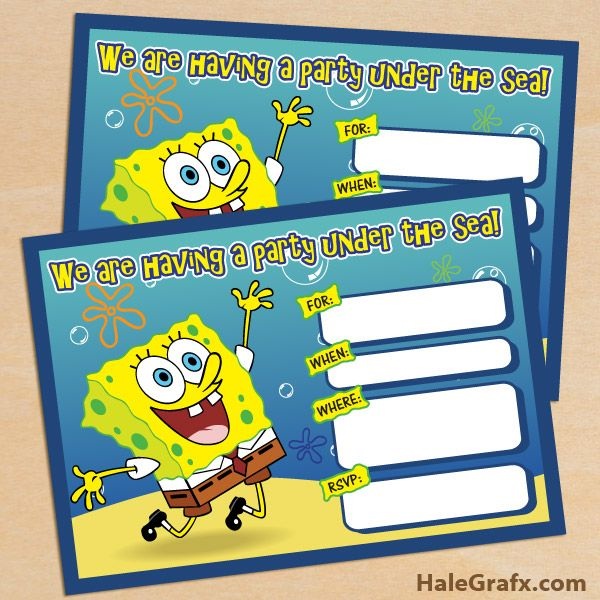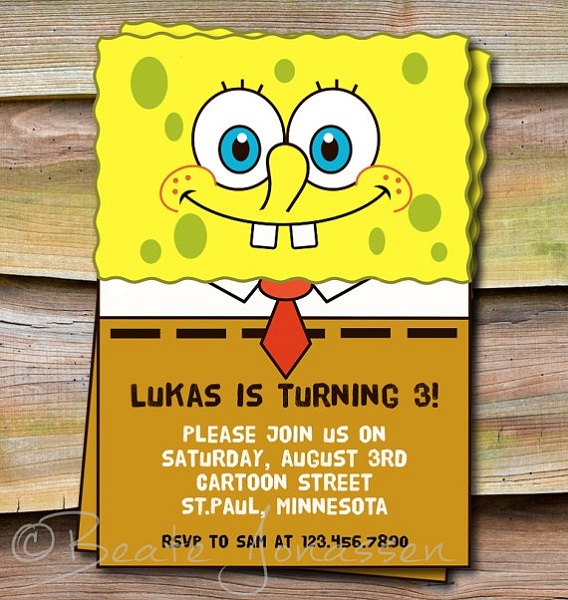 What's good about these handmade SpongeBob invitations is that you could customized them and use alternate materials. Maybe you could find cheaper boards , then that would be perfect. I love all these DIY SpongeBob invitation samples.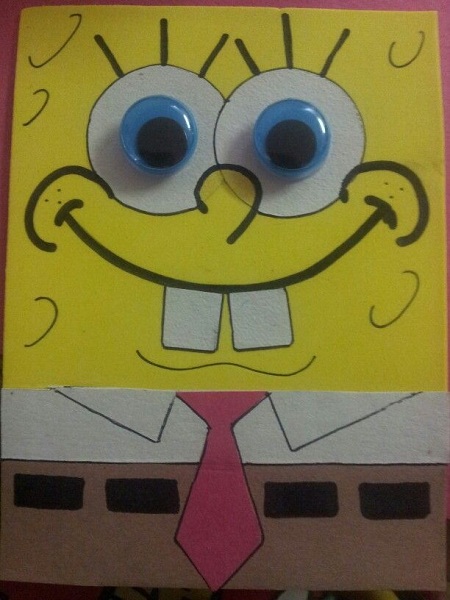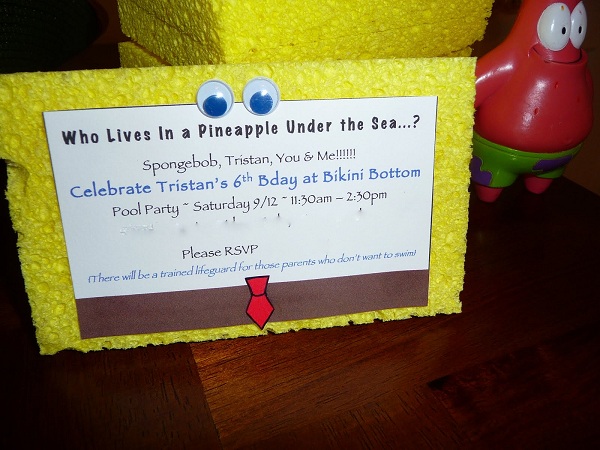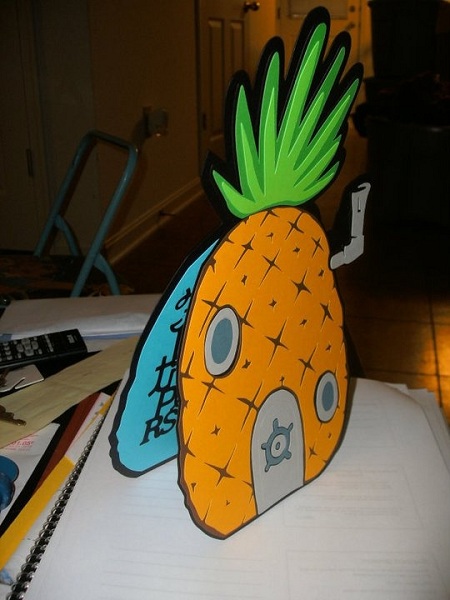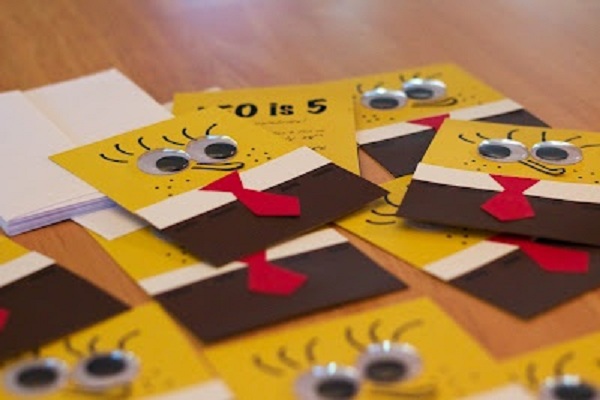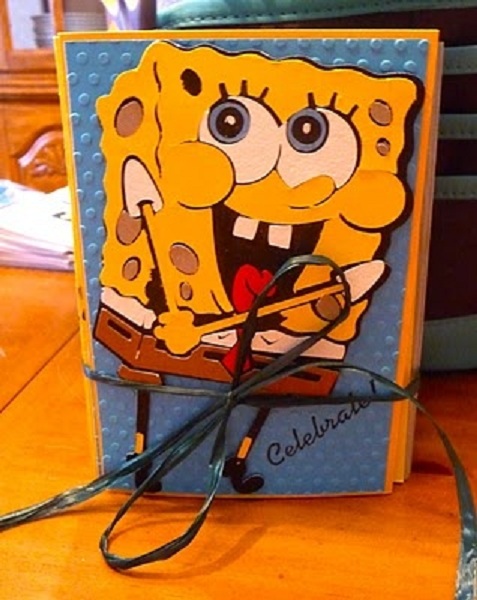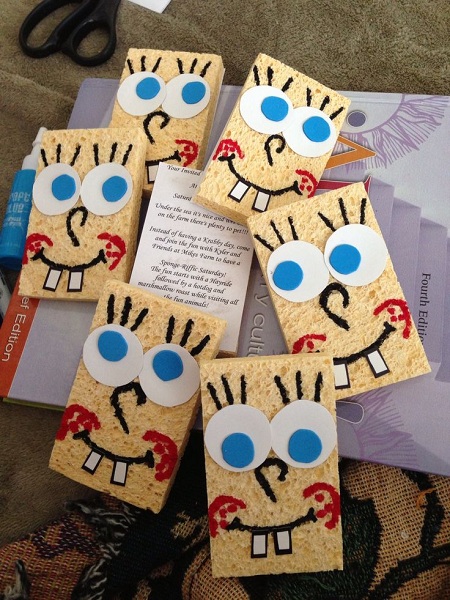 SpongeBob Birthday Party Costume or Outfit for Kids – Girls and Boys
For birthday boys, these would make them eye catchers on their party.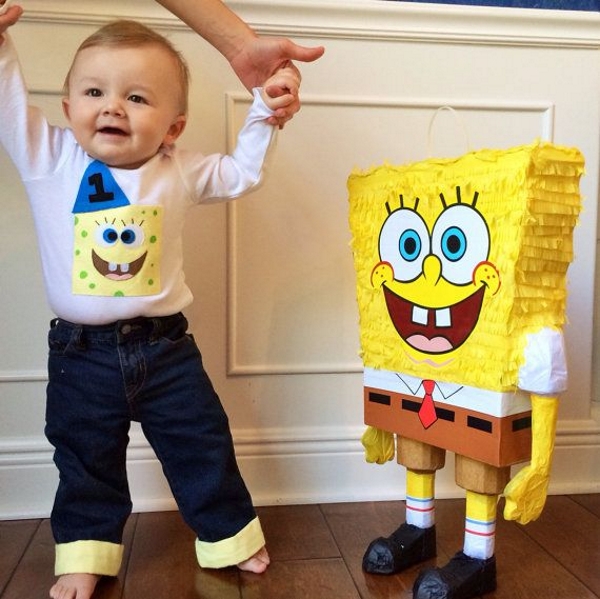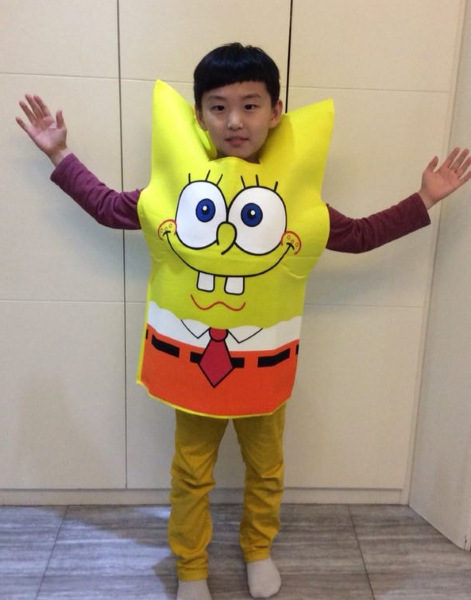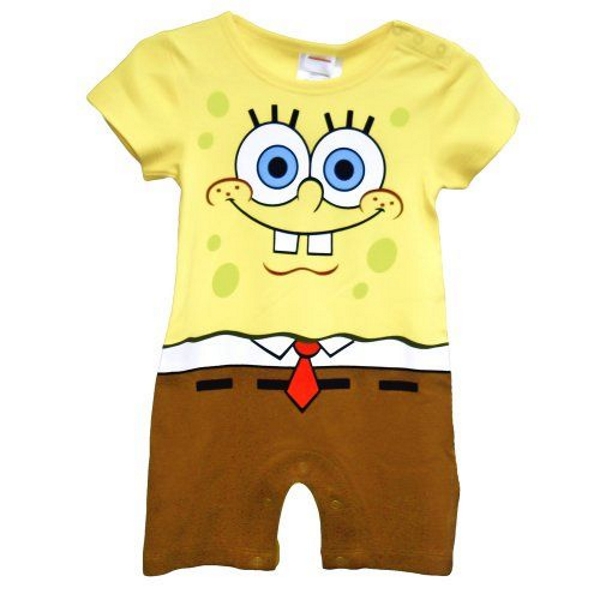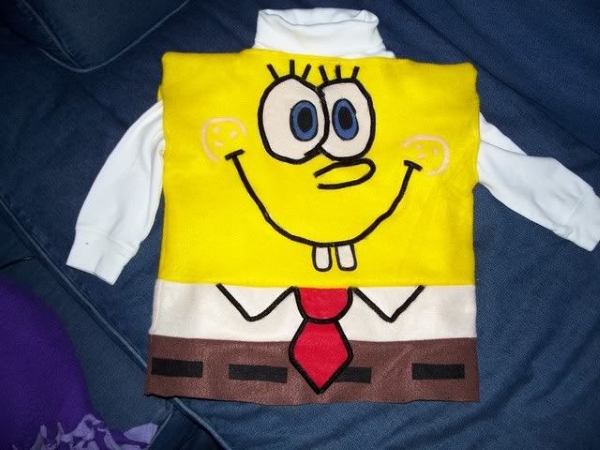 I am sorry, but honestly the birthday party outfits for girls are more awesome! We all know dress-up is really a girl thing so don't be jealous boys, okay? Especially nowadays, party tutus are just too magical!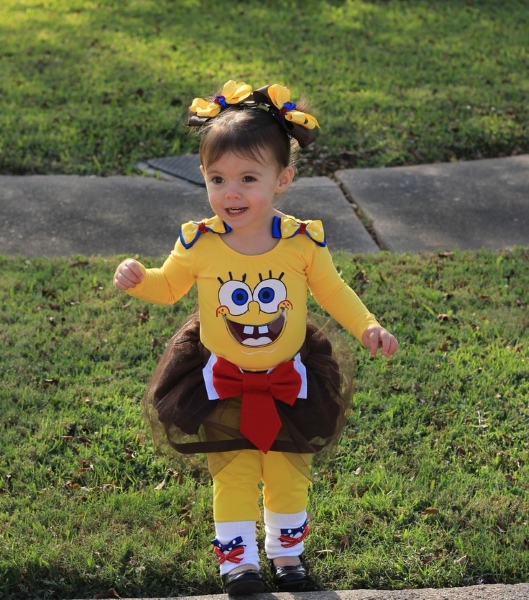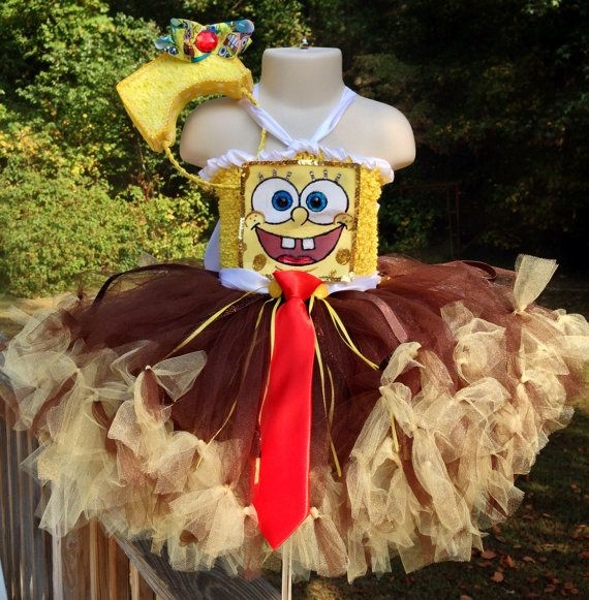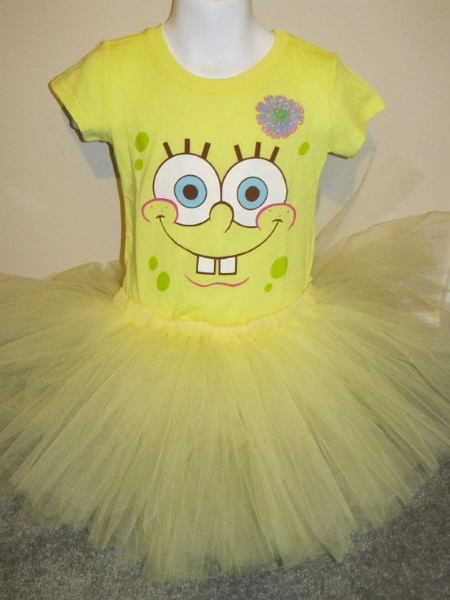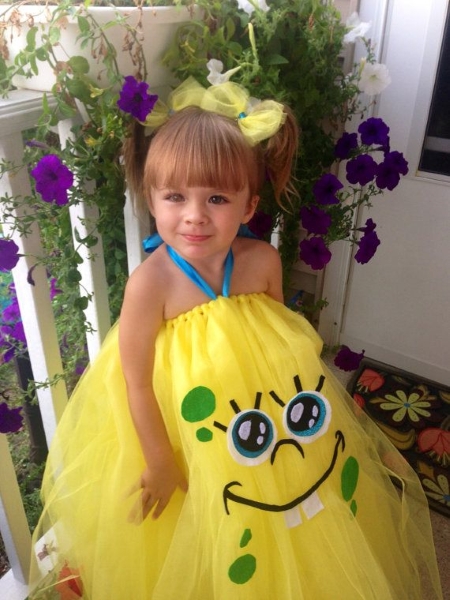 SpongeBob Birthday Party Face Paint and Makeup Ideas
Too complete the party get up, kids would enjoy having a SpongeBob make up or face paint on.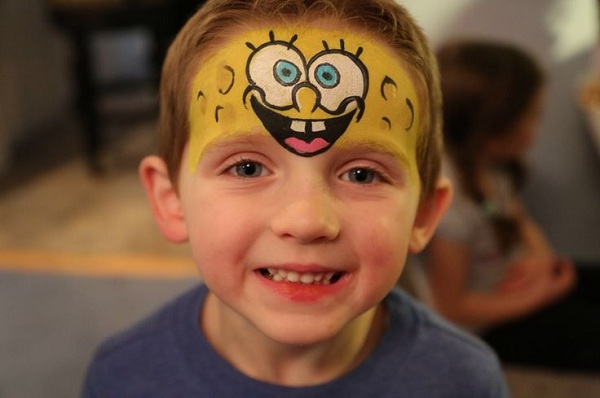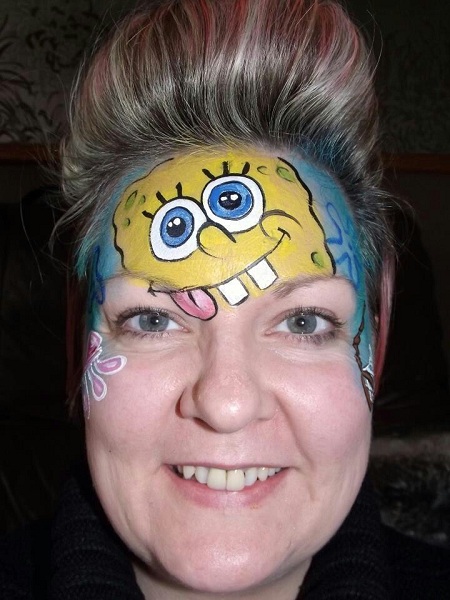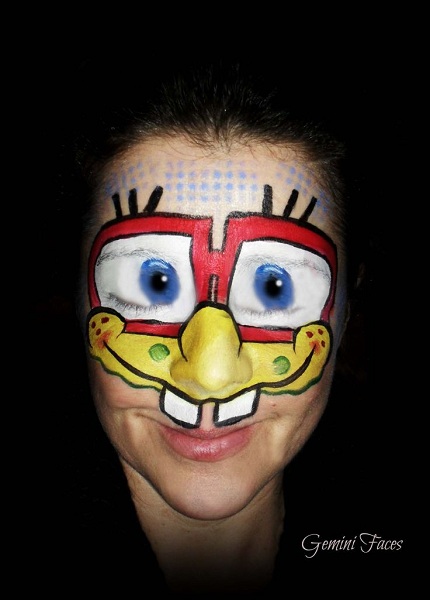 SpongeBob Birthday Party Decoration Ideas
Fill the party venue with loads of yellow and under the sea stuffs. Your birthday celebrant and the guests would surely be mesmerized on how creative you could be if you try on the amazing party ideas below. Let's be thankful that the source of these ideas are generous to share them online. Cheers!!
SpongeBob Birthday Party Background Decors/ Stage Decorations
SpongeBob stage decorations, balloons, garlands and more. Everyone would find it hard to choose which spot to take pictures because everywhere is going to be just so cool! I really like the jellyfish decoration ideas and Patrick balloon below. Too cute, again because they're pink!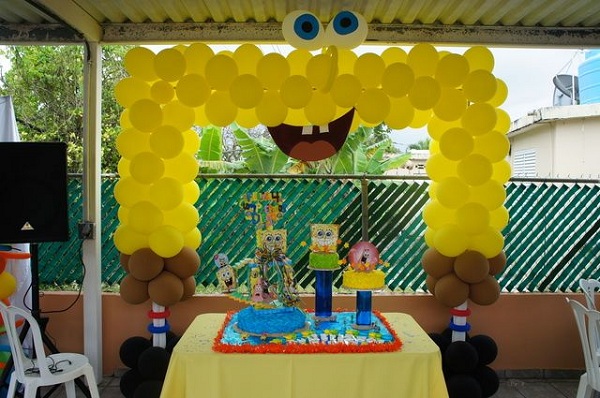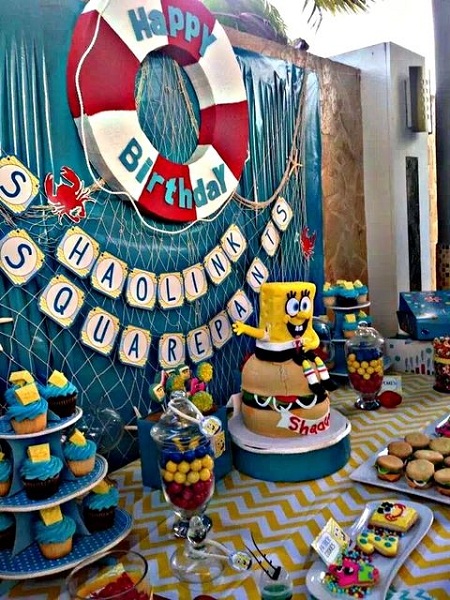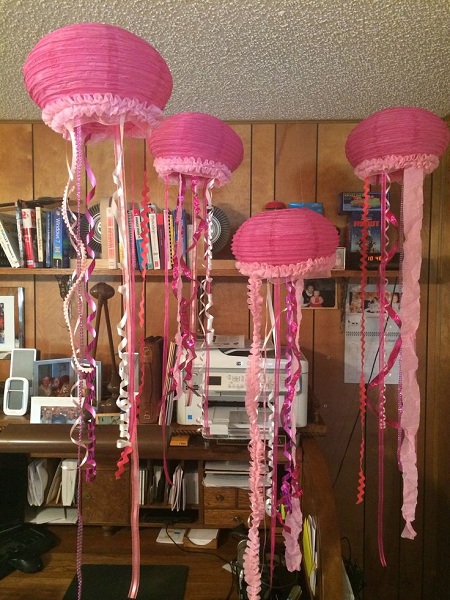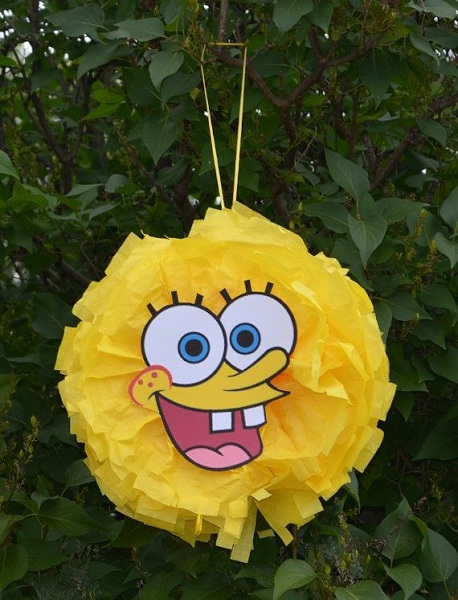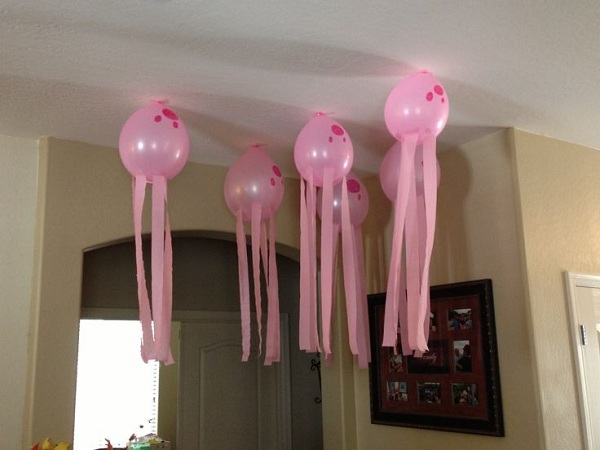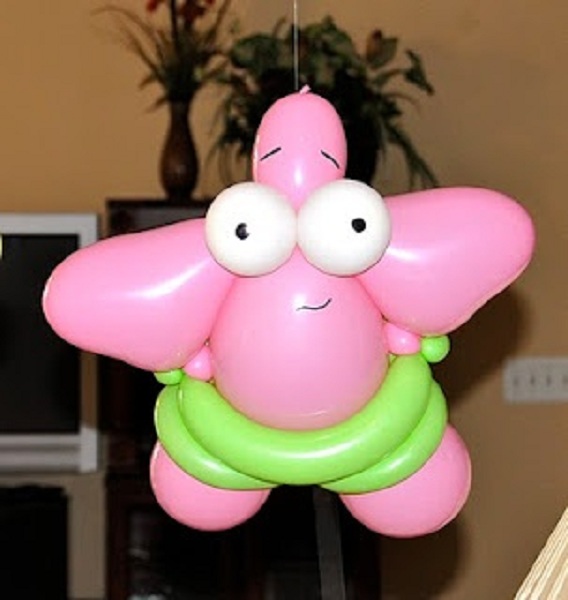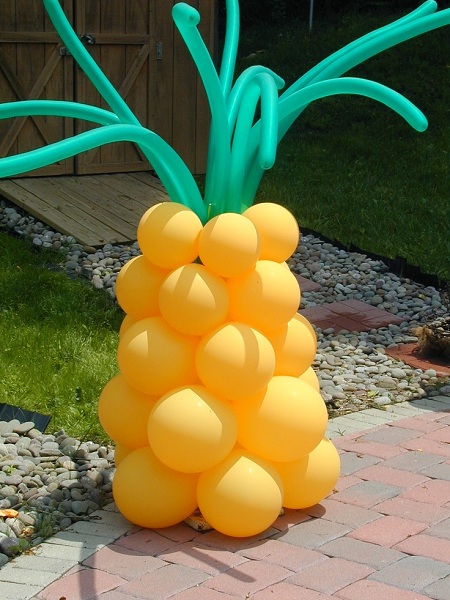 Some SpongeBob Birthday Party Table Decoration Ideas..
If you have enough time to prepare and a number of manpower, ask them to create a pretty chair for the birthday celebrant like below. The best birthday seat ever!!!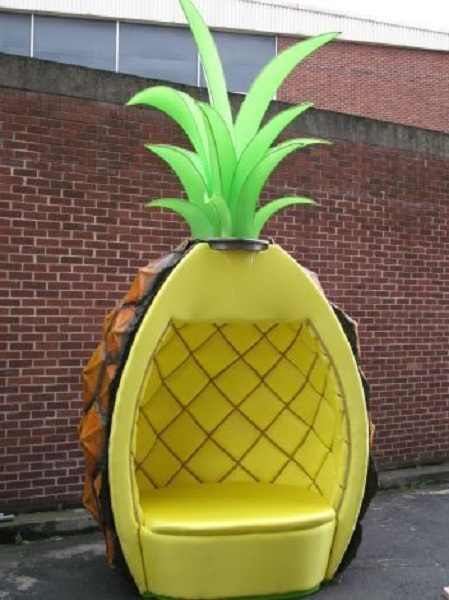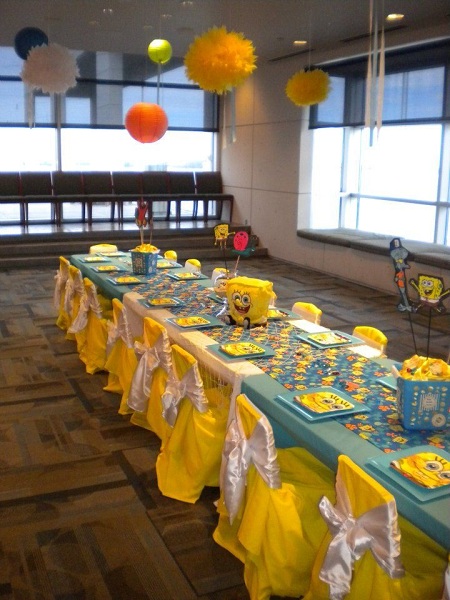 SpongeBob Birthday Party Banners and Letterings
Sorry for keeping lots of them. They are all equally cute and I can't make up my mind so I decided to add them in this collection.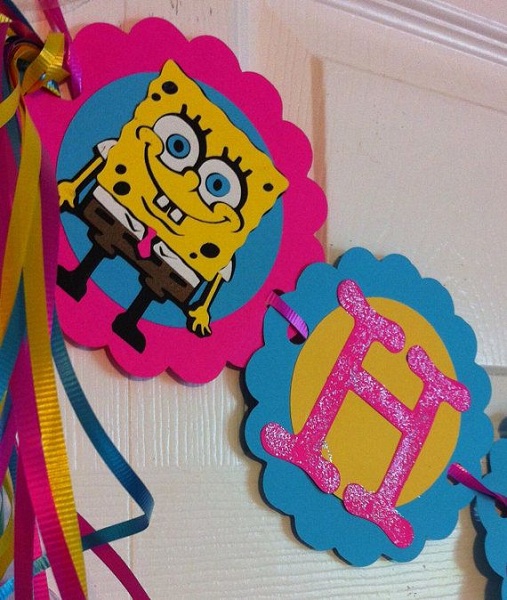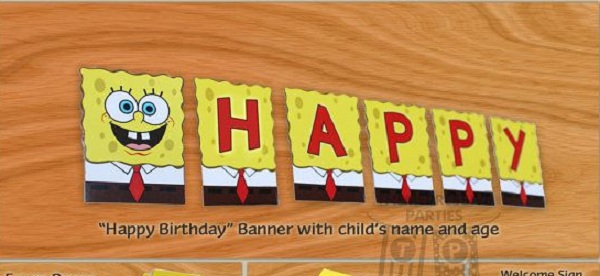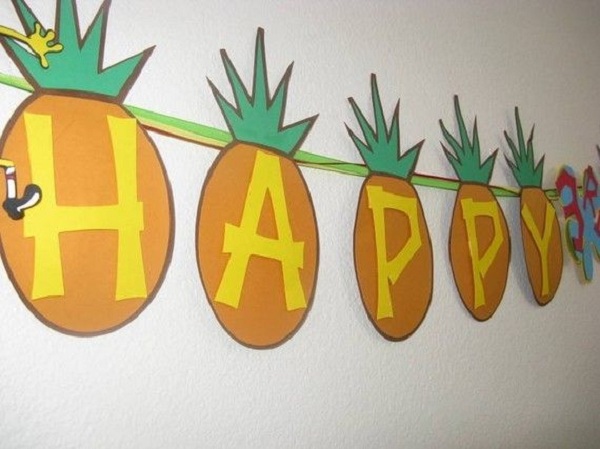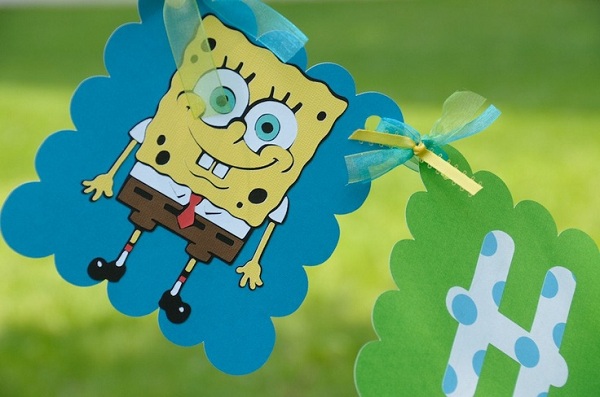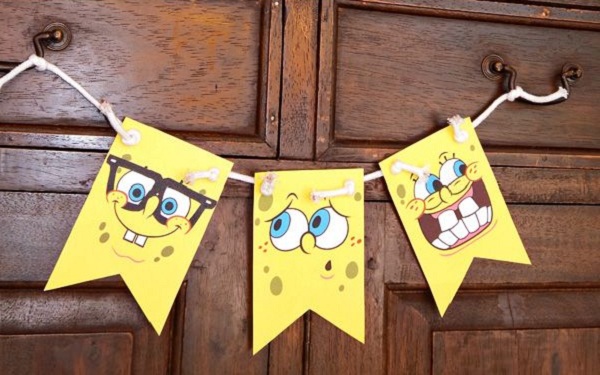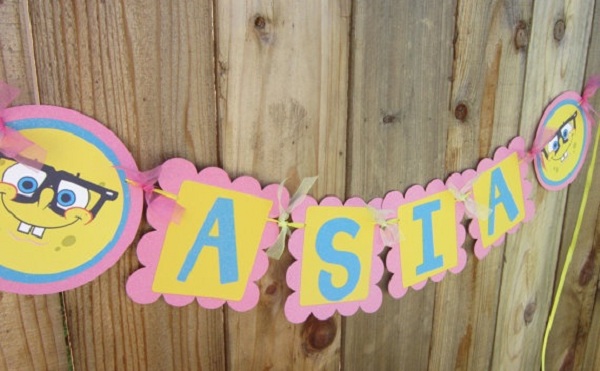 SpongeBob Birthday Party Door Decorations / Entrance Decors / Signs
Welcome your guests by decoration the door or entrance of the party venue. I think this flower pot is perfect for the pathway.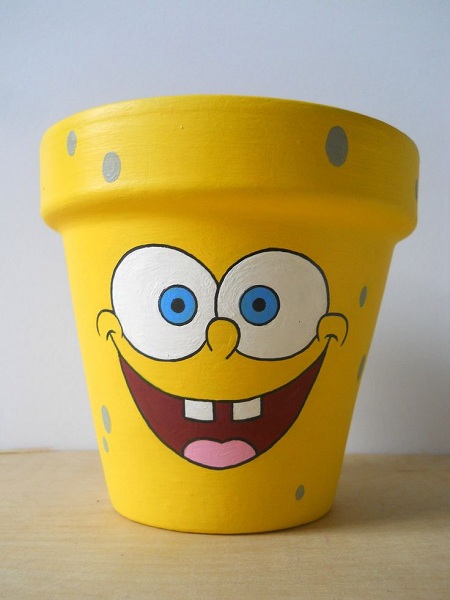 There you go, SpongeBob and Patrick painted on the door. Both cute.

SpongeBob Birthday Party Wreath for doors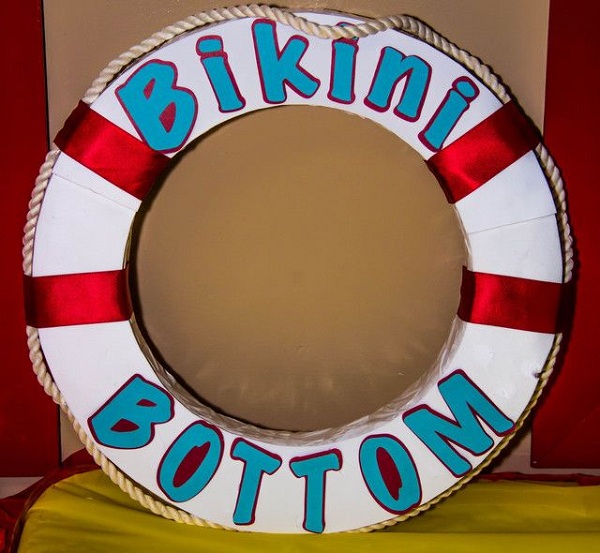 And because I don't want the birthday celebrant to feel uncomfortable having a birthday on a Halloween season, these SpongeBob Pumpkin Designs and carving ideas will surely change the atmosphere.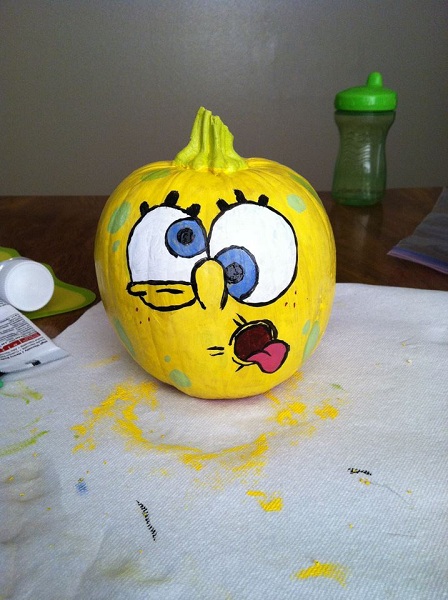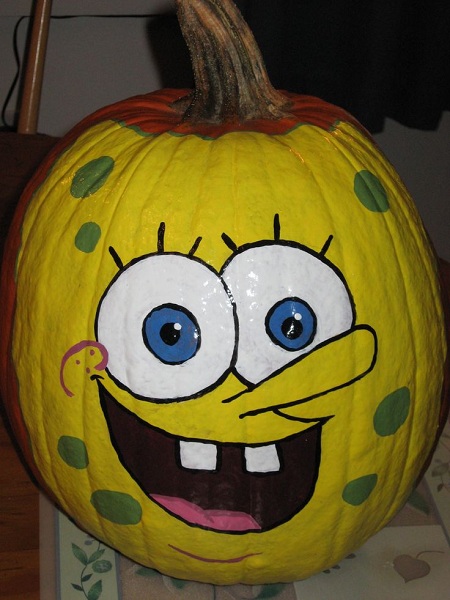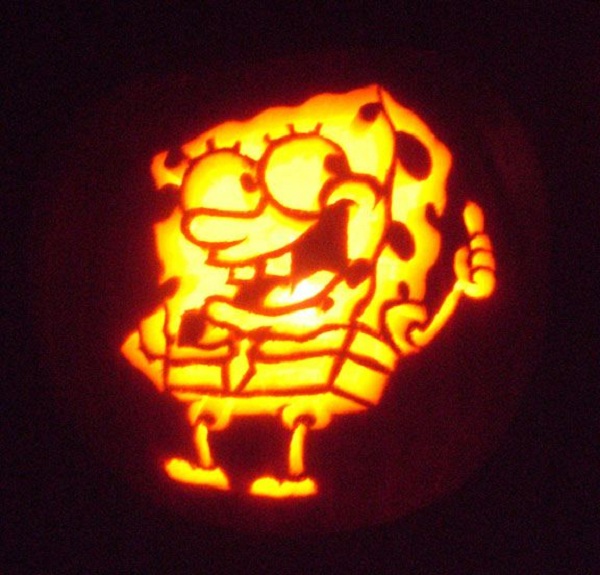 SpongeBob Birthday Party Centerpiece
How about having a party during Easter, then these eggs can be great table decorations too.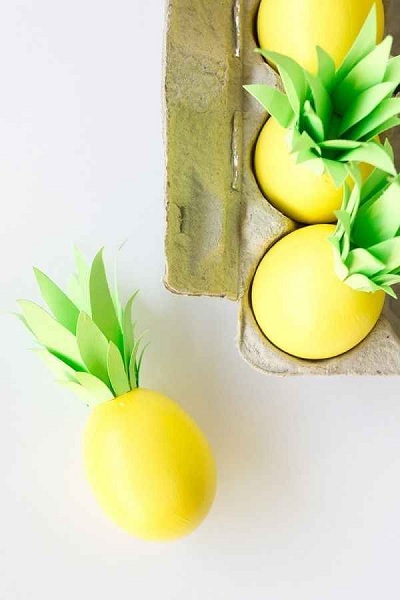 More of these very attractive SpongeBob party centerpiece to lighten up everybody's mood.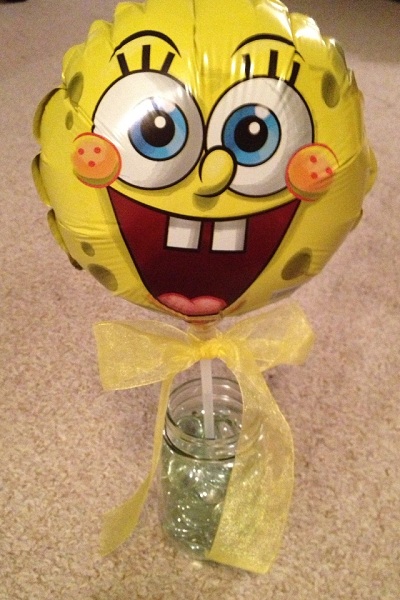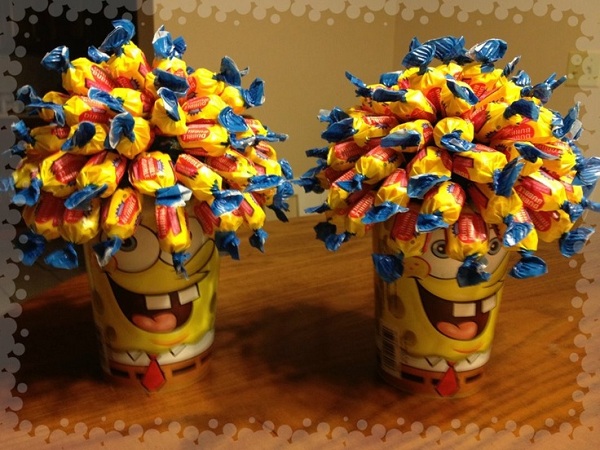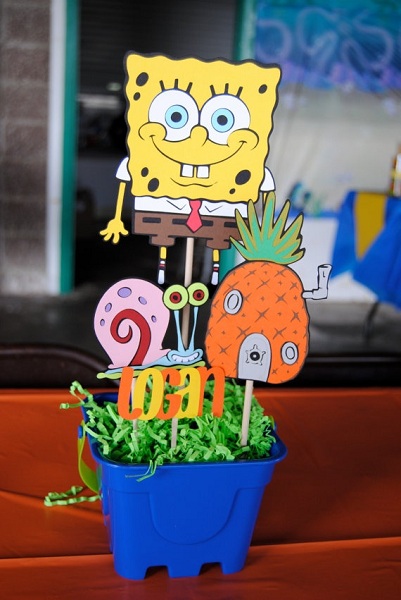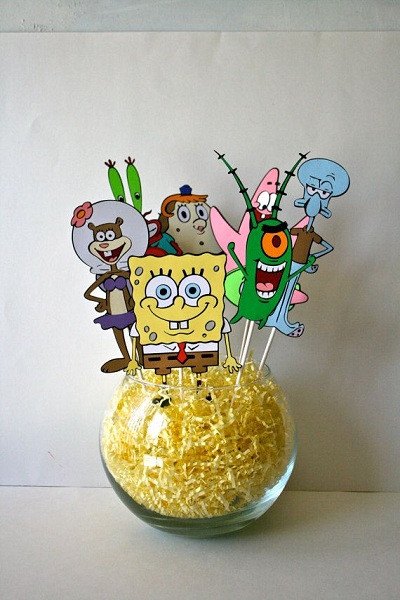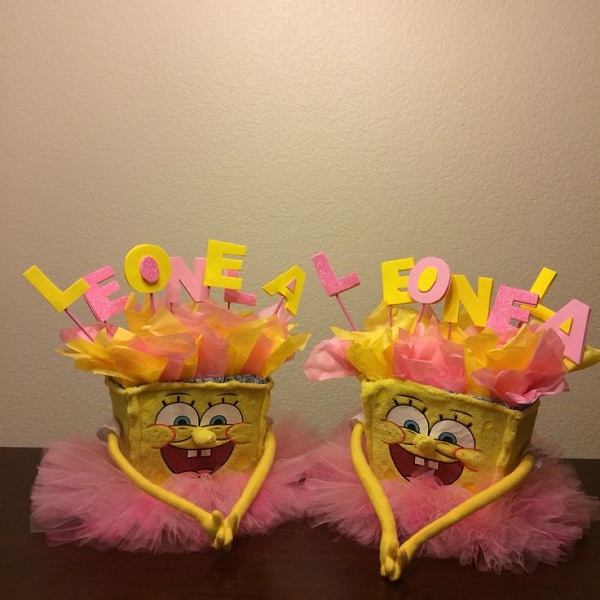 This fancy fruit art is really unique. Shows too much effort and creativity. Can you make it?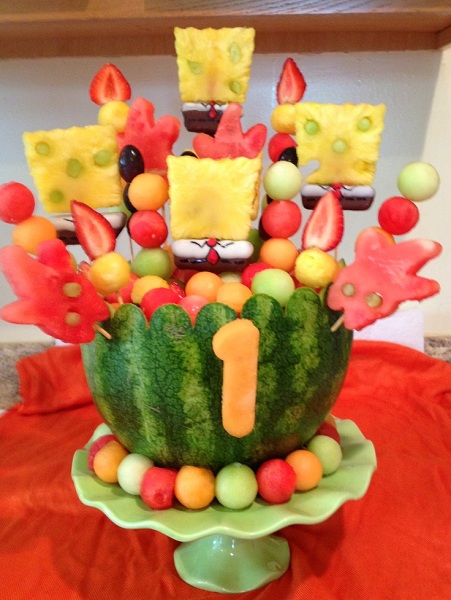 SpongeBob Birthday PartyFood Ideas and Recipes
Aside from the decorations, one spot I'd always gaze would be the food table and would wish everything that looks yummy would eventually taste yummy! Pick from any of these SpongeBob Birthday Party cakes , cupcakes and more party food ideas because they are all tempting.
SpongeBob Birthday Party Cakes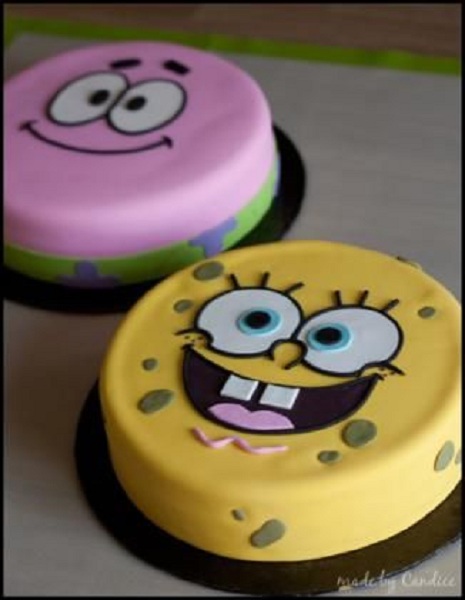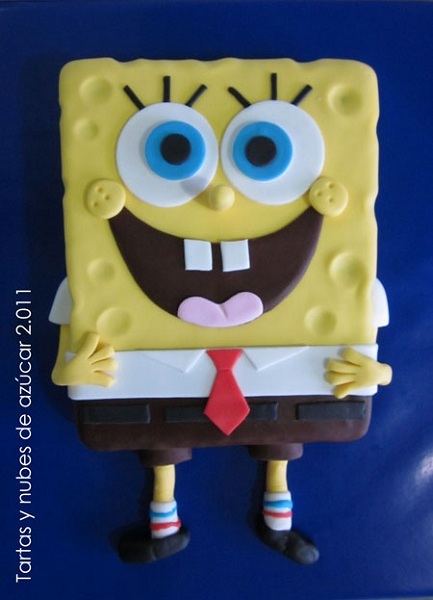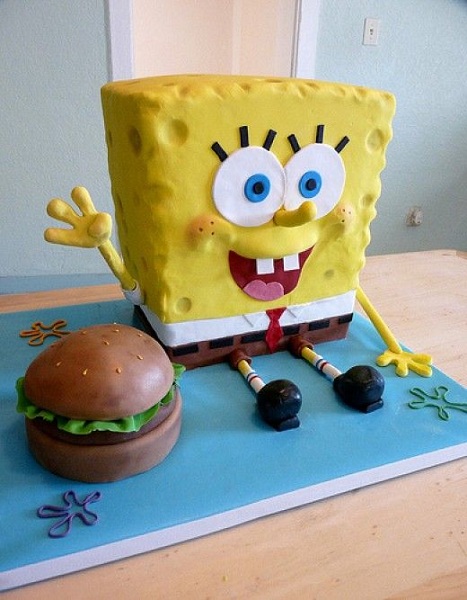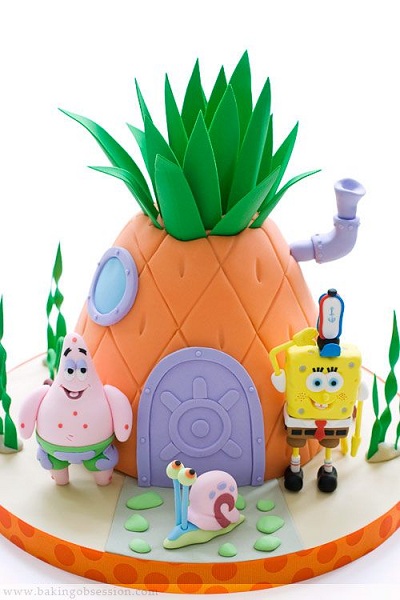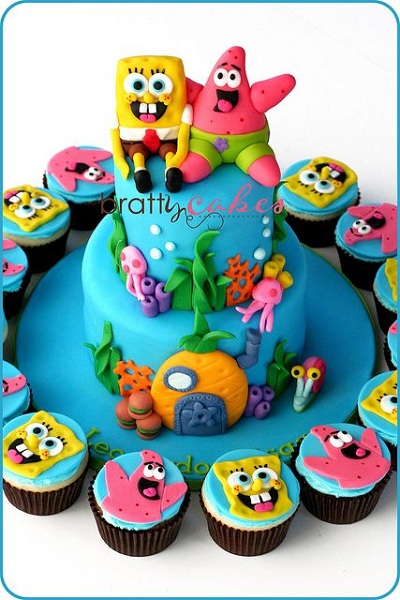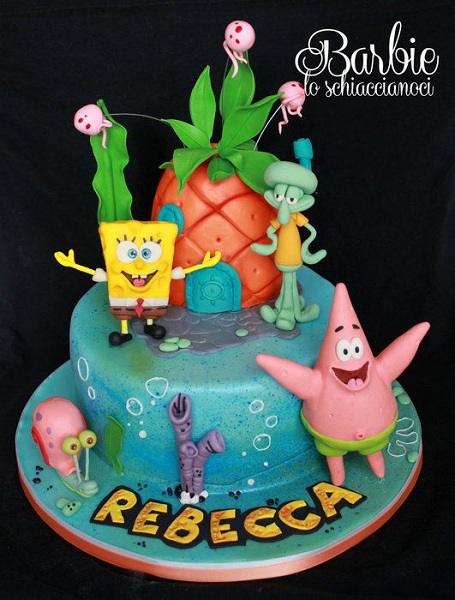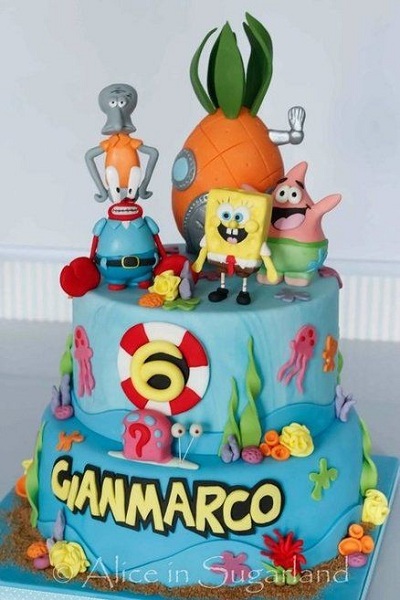 SpongeBob Birthday Party Cupcakes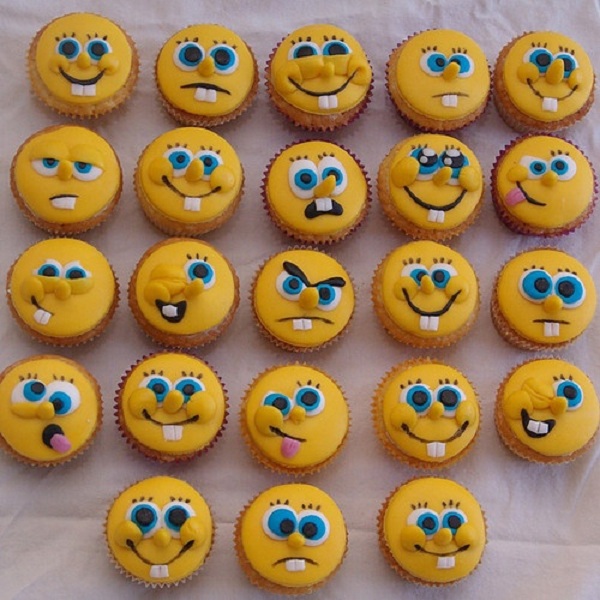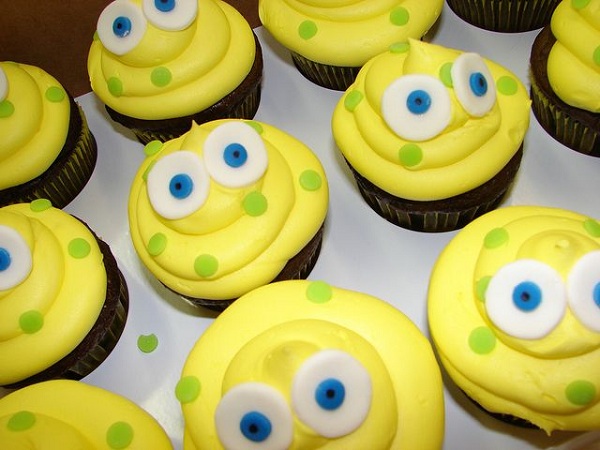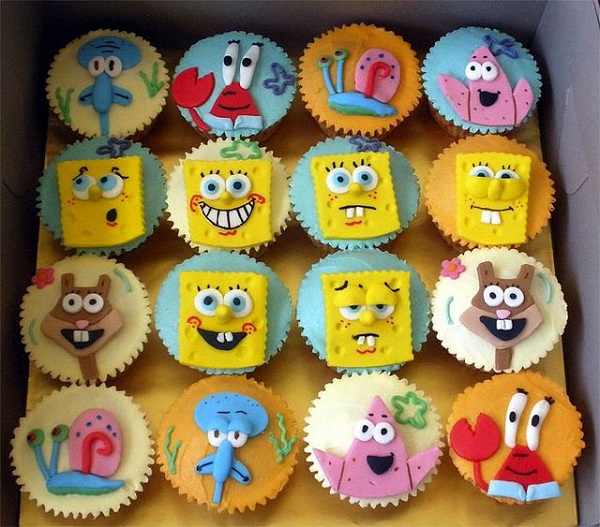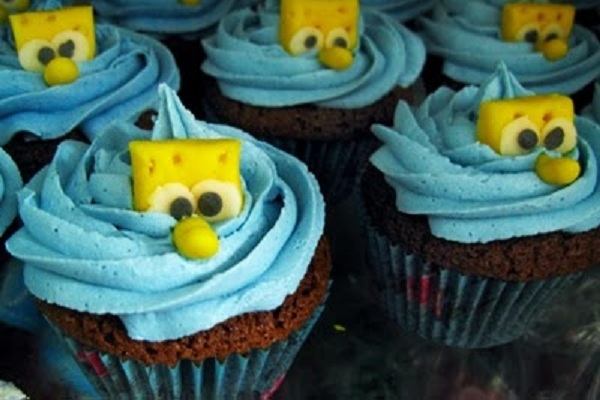 SpongeBob Birthday Party Food Ideas
Aside from preparing main dish, having themed party foods would be fun. Kids and adults would be so fond of it.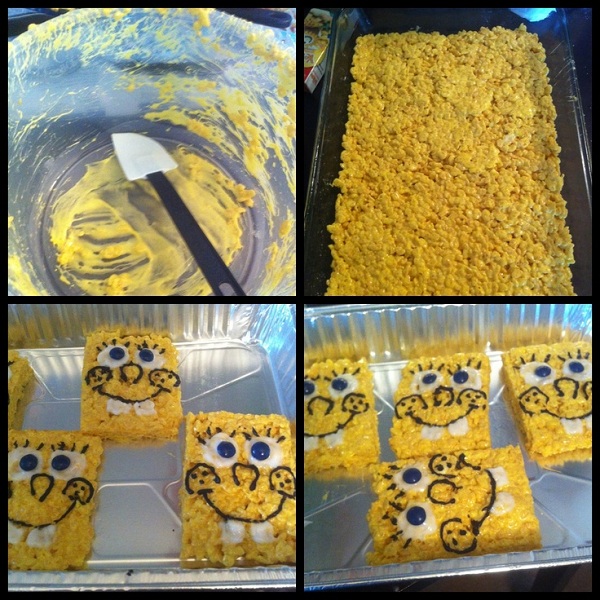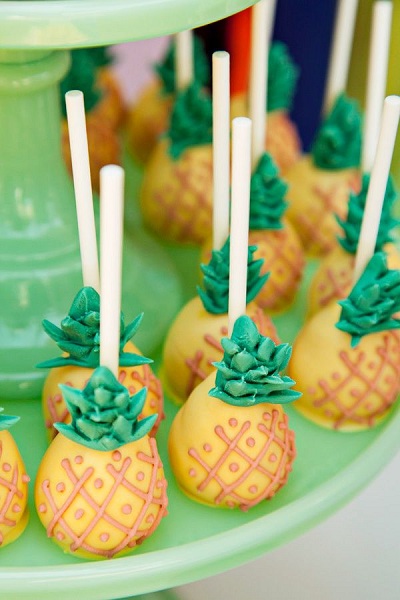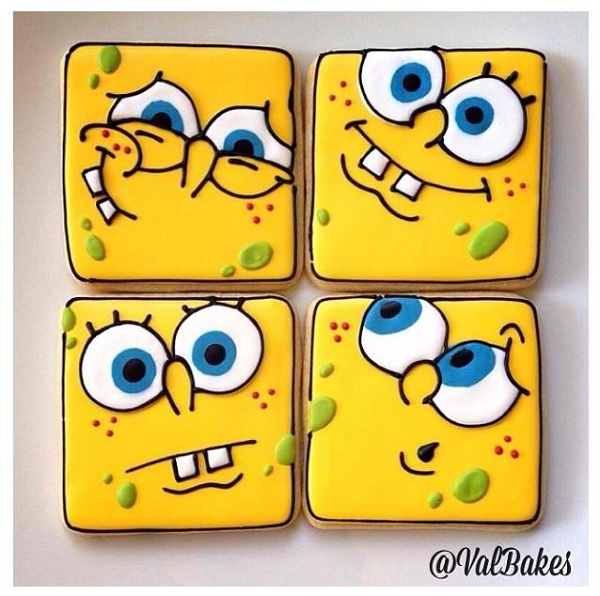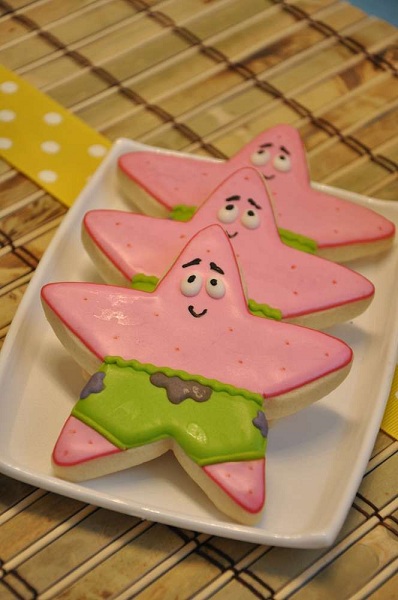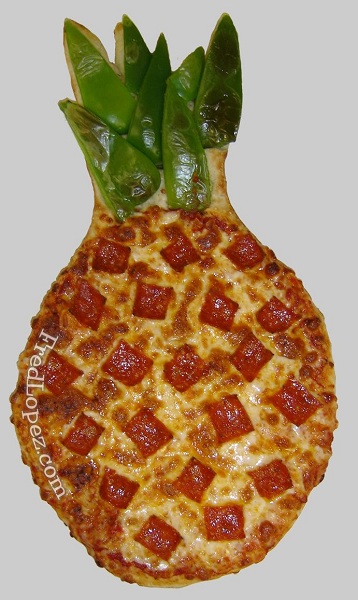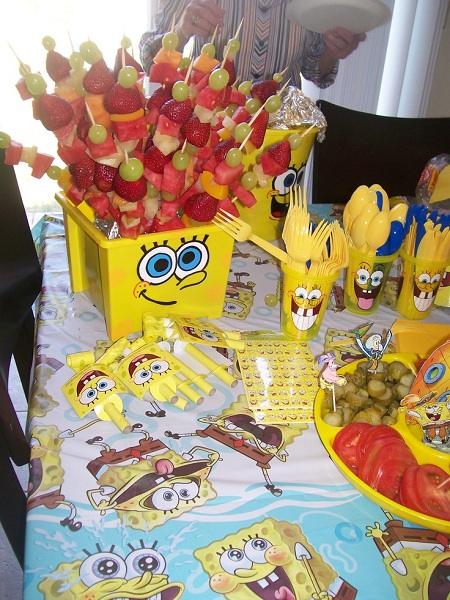 SpongeBob Birthday Party Bags / Giveaways / Treats / Loot bags
It does not mean you have to buy tons of expensive items for the party favors. We all know kids are the most appreciable beings in the world so even if you pack tiny and not-so-expensive stuffs for their party bags, they would still love your giveaway.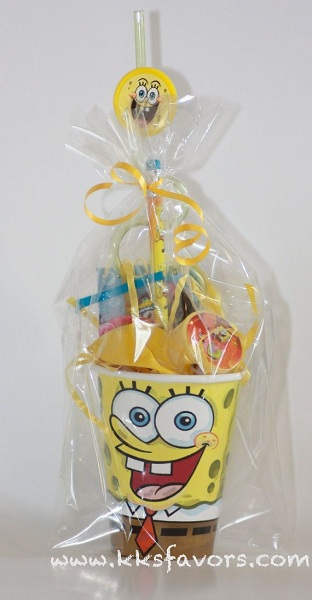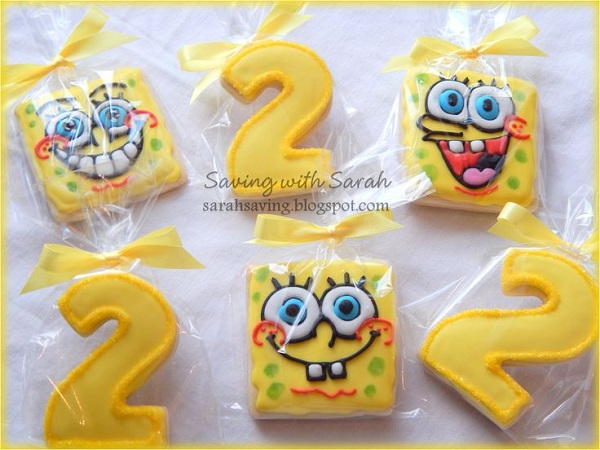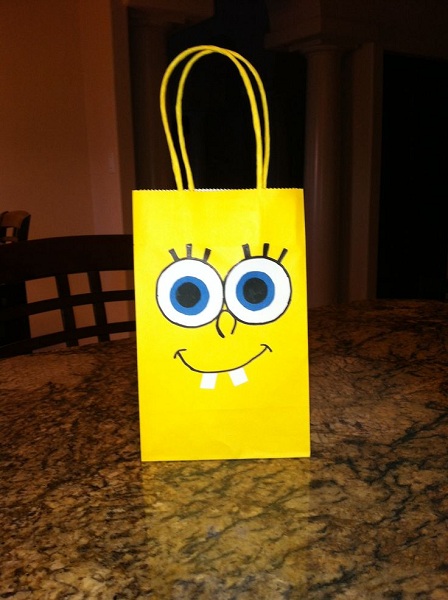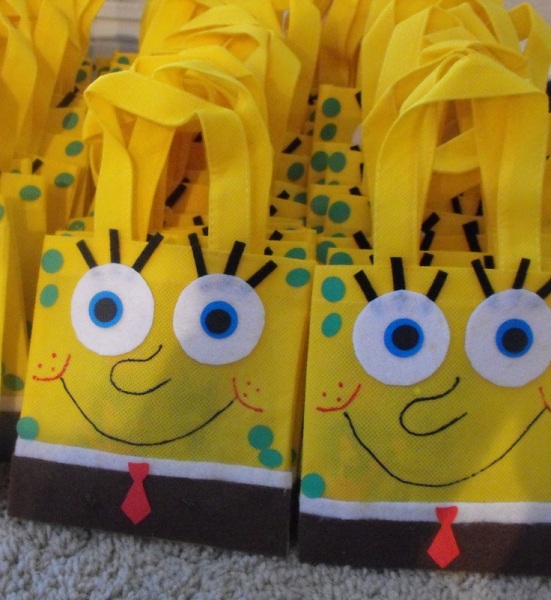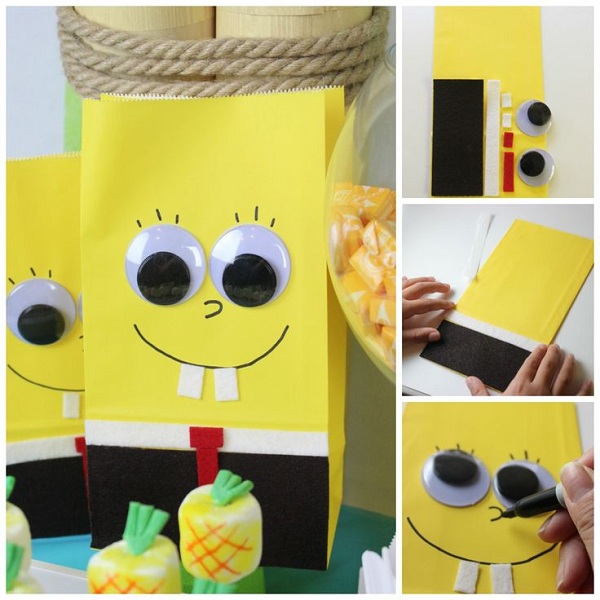 SpongeBob Birthday Party Game Ideas
SpongeBob Party Game- Pin the necktie on SpongeBob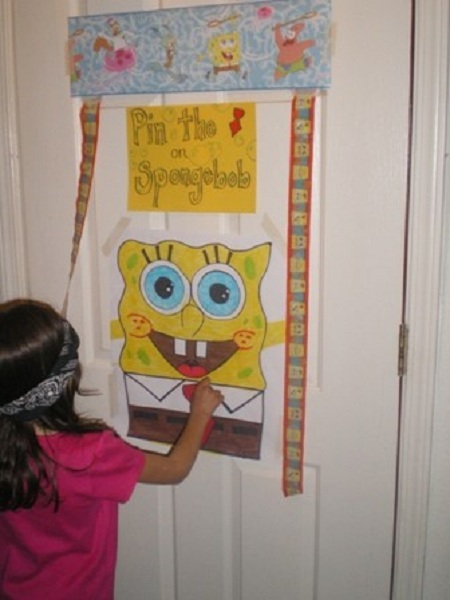 Under the Sea – Pop the Bubbles Game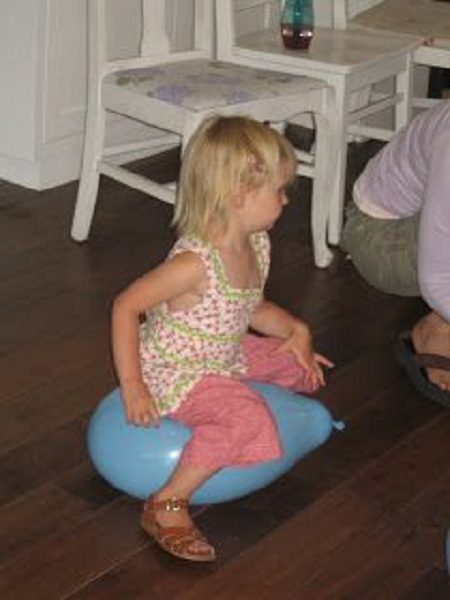 Fishing Game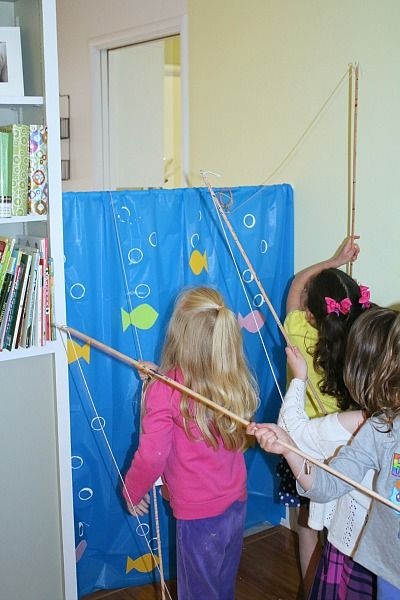 SpongeBob Party Game Coconut Bowling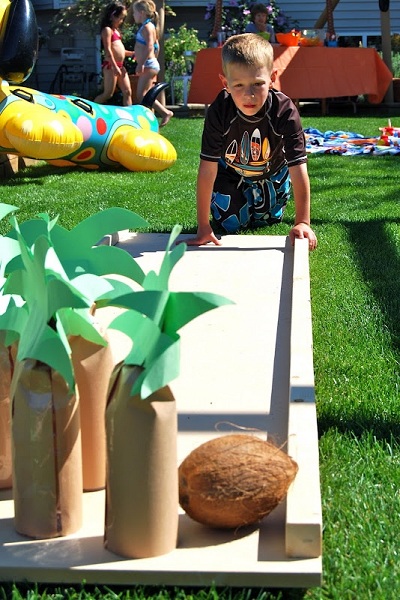 Spongebob Squarepants Bean Bag Toss Game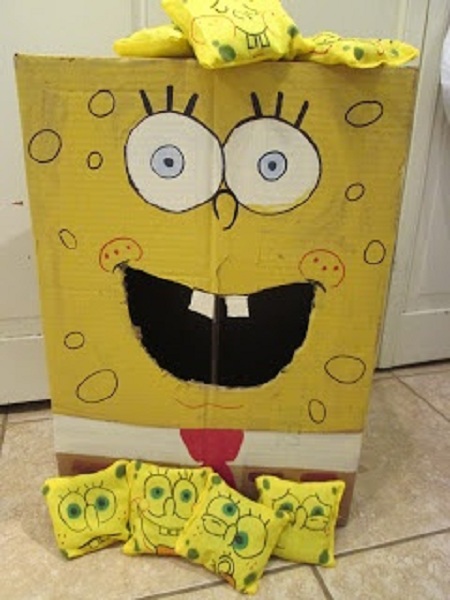 SpongeBob Birthday Party Photo Booth / Pictorial Booth
This pineapple would sure steal the show. I'd have countless shots if I would see one.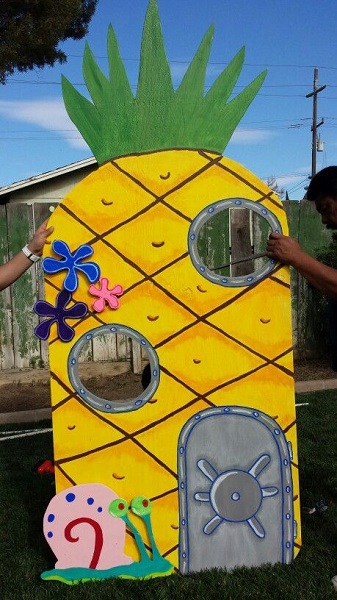 And these photo booth props are too adorable!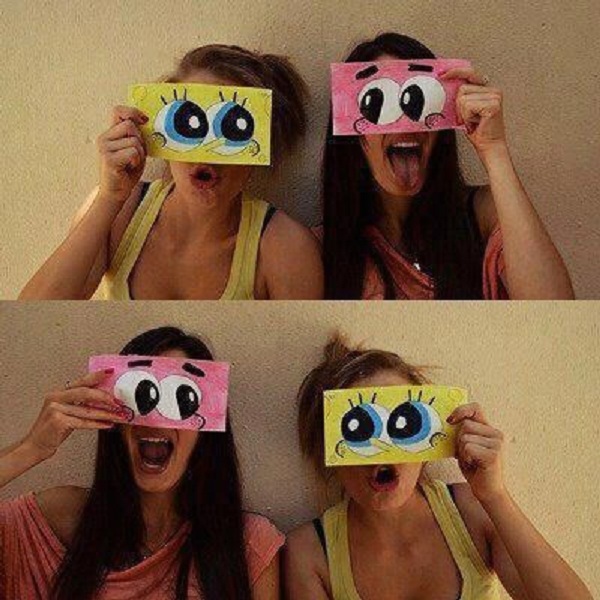 SpongeBob Birthday PartyNail Art Designs for Moms
After all the hard work in the party preparation, moms and other lady helpers deserve a nice treat. I just save the pretties SpongeBob nail art designs for you to choose from. You'd be so in wearing any of these samples.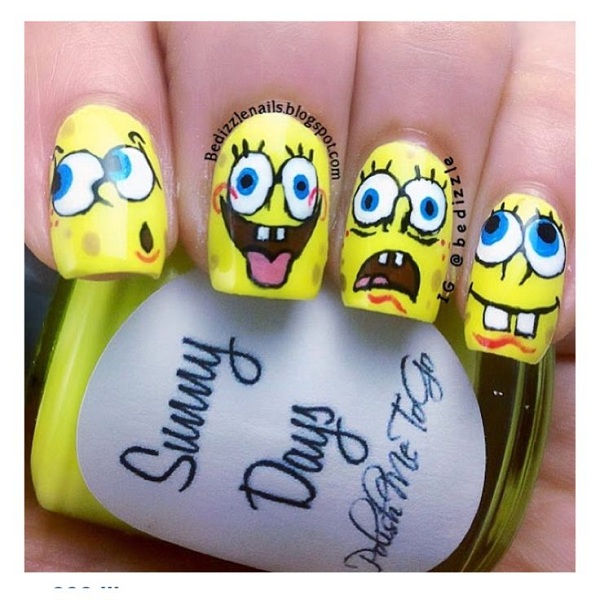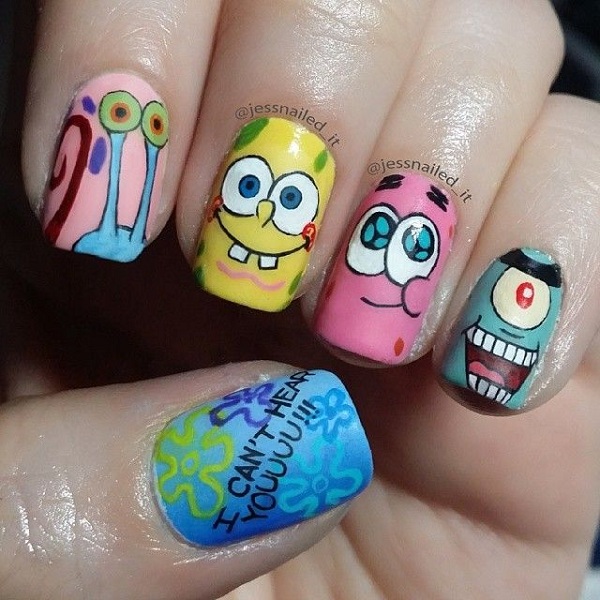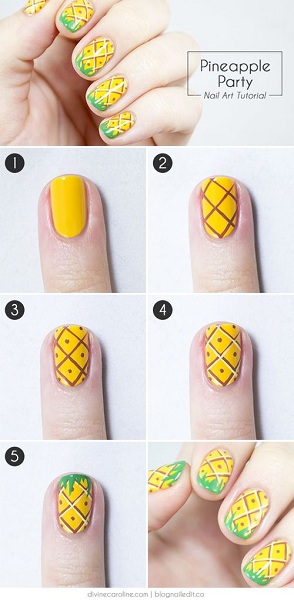 If you enjoyed this collection, feel free to like and share on social networking sites. In case of error in linking to sources, please do notify us and we will correct it. If you have more amazing ideas in mind, I'd love to hear about it on the comment section. Please write me! I am happy doing this collection because I might use this very soon. Enjoy browsing dear internet buddies!