If you've been a regular follower of this site, I bet you're almost ready in having an explosive 4th of July party this year. From the 4th of July decorations ideas, 4th of July crafts for adults and 4th of July Party food ideas– we've gathered the most creative and interesting stuffs to do. It sure will be one of the best memorial day or Independence day for your family and friends who would be sharing the holidays with you. Now, kids are not meant to be pushed away. Not to be left alone in their own rooms or be left playing with their gadgets. Why not show them our latest collection which is intended only for them – the best 4th of July DIY Crafts for Kids. Allow them to mingle with other kids in the family, be entertained while bringing out their patriotic support for the country's biggest celebration. This will enhance their sense of creativity, imagination and love for the country. I know you will thank me big time for considering the interest of the children too. Let's not waste time and continue to browse on. Be surprise!
4th of July Card Ideas for Kids
These are designs perfect for a greeting card. Ideas that kids can do. Just assist them with those that require cutting, use of paint and glue gun. Overall, they will sure enjoy being creative.
Kids Fireworks Craft Using a Dish Brush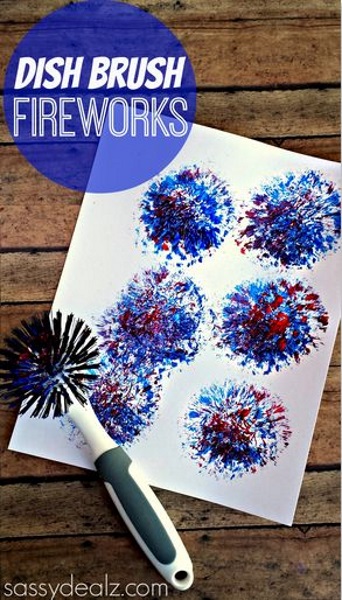 Straw Fireworks Craft for Kids – 4th of July craft or Memorial day art project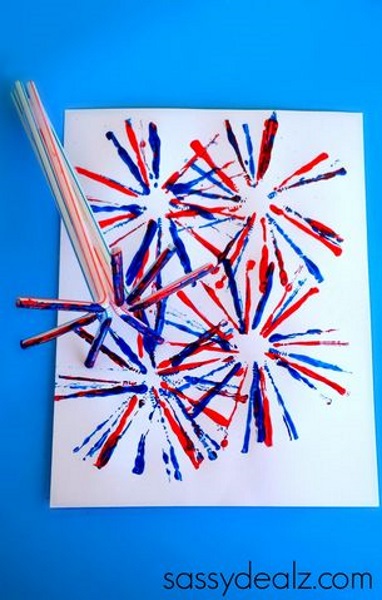 Wet Chalk Fireworks Craft for Kids – Fun 4th of July craft or Memorial Day art project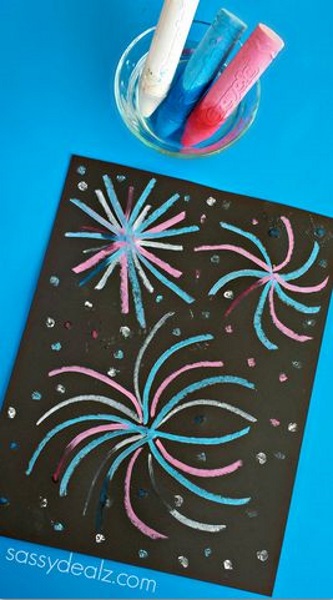 A Cute Kids Patriotic Hand Print Flag Craft – Perfect for Memorial Day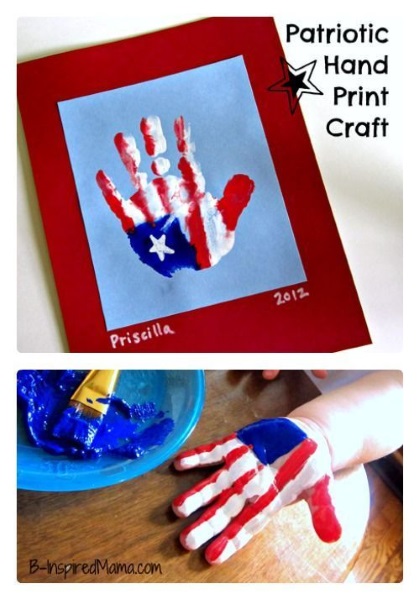 American Flag Craft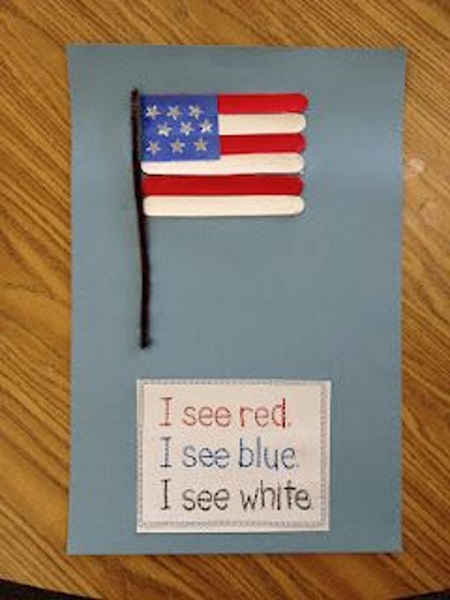 Easy & cute American flag craft for 4th of July! Fun craft for kids, preschoolers, toddlers.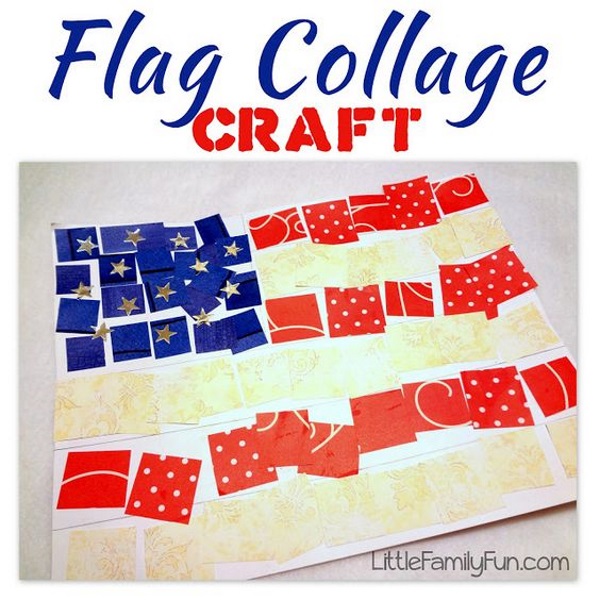 Pom-Pom American Flag Painting Craft for Kids – Fun and easy way to paint using cotton balls. So it won't be messy, use clothespin as tongs.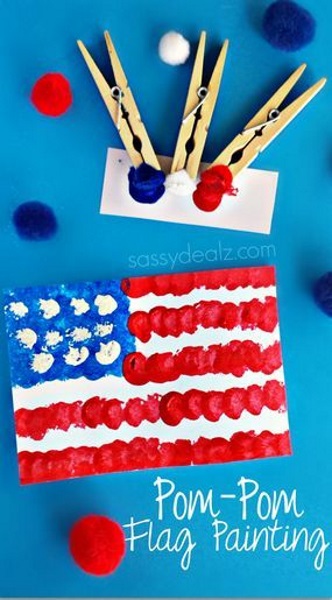 Fireworks Craft for the 4th of July using a fork! Great for a kids art project!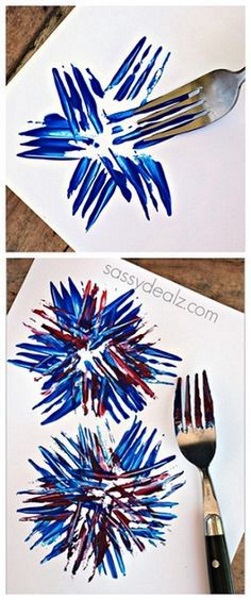 Have your kids make these easy footprint crafts using their feet!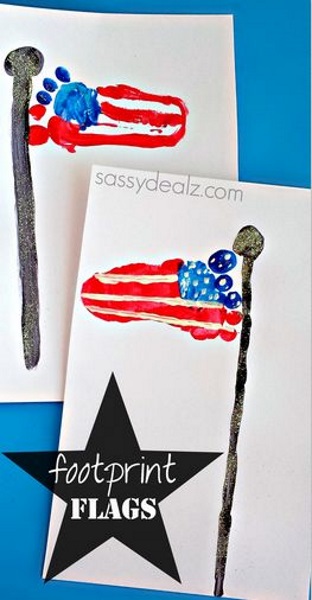 Great 4th of July craft or for a Memorial day art project using colored cotton buds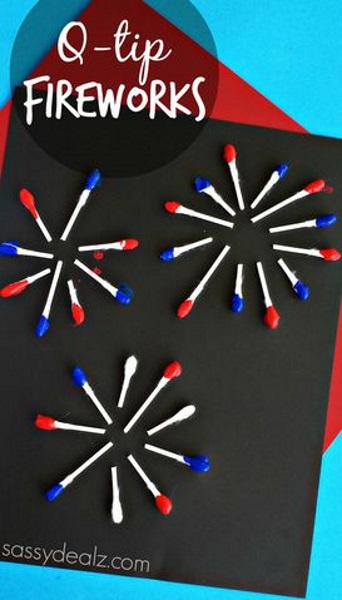 4th of July Kids Craft Fireworks Painting using the tube of a toilet paper

Our Star Wreath craft idea is fun for kids of all ages to create and makes a super patriotic 4th of July door or table decoration. Never thought that overlapping of stars can be this pretty too.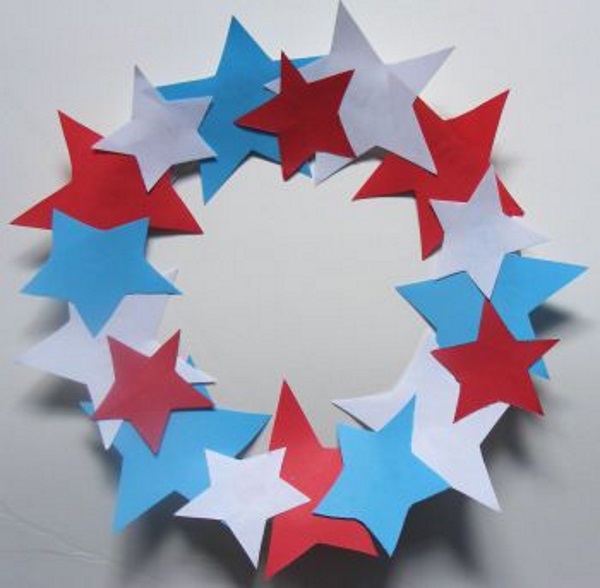 Kids' Hand print Wreath cut out large stars in red white and blue -have on wall board -have each person at party sign a star with a note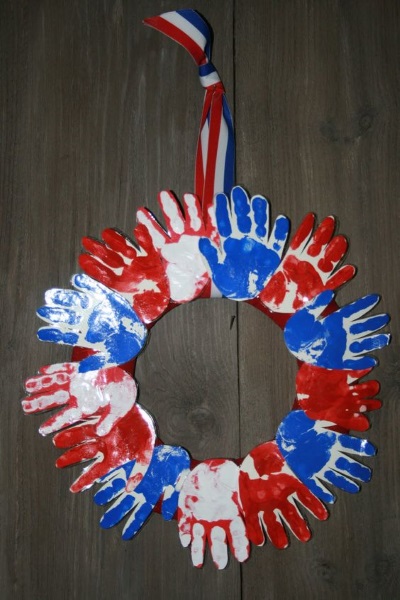 Crafts for Kids. Teach them to make cones first, then glue it together to make a wreath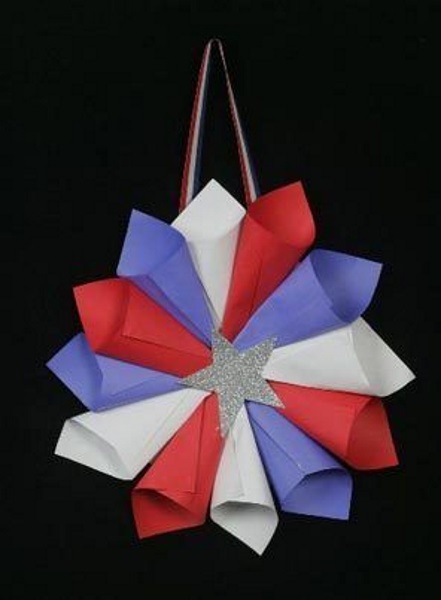 4th of July Star Banners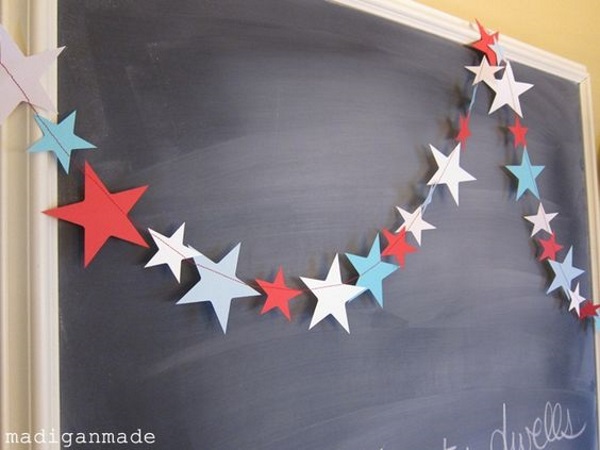 Egg Carton American Flag Craft for Kids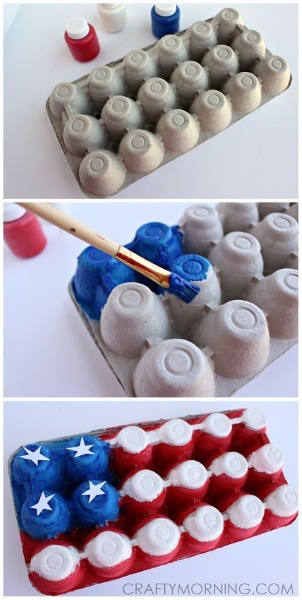 String Art Star – Such a cool 4th of July craft for kids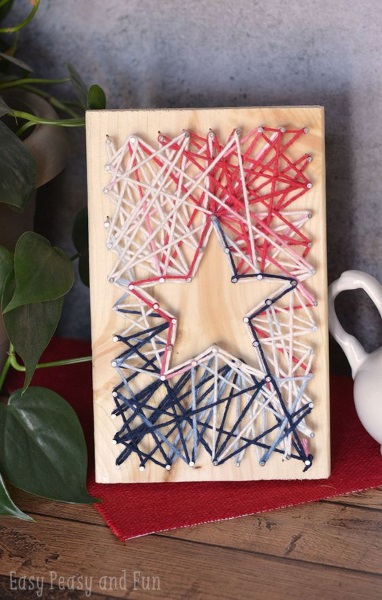 Keep the kids busy and learning about the 4th of July with this Paper Plate American Flag! Perfect for kids!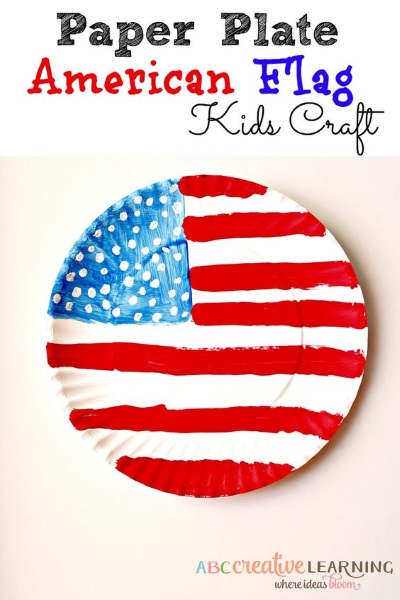 4th of July craft for the classroom.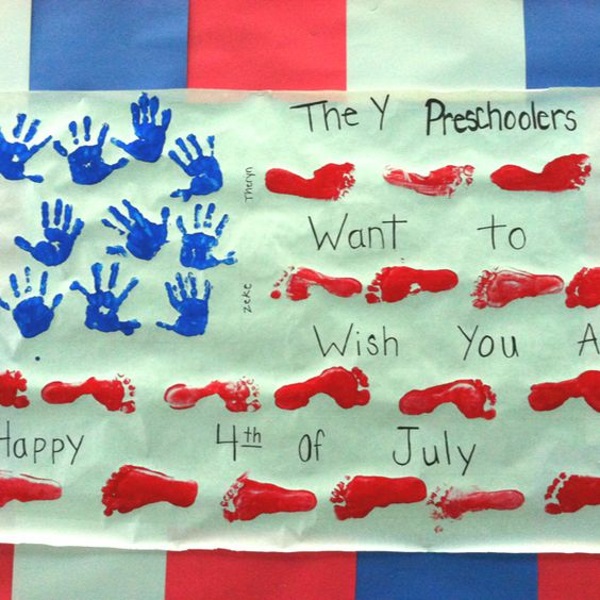 Fourth of July Wands for the parade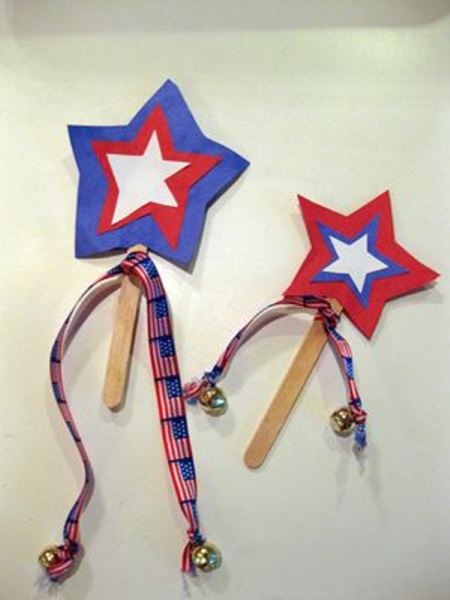 4th of July Parade Wands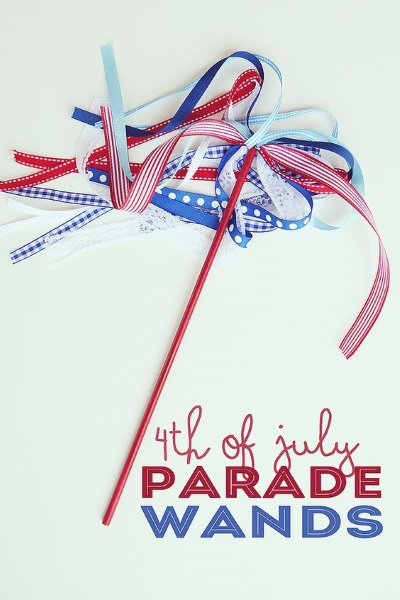 Looking for an easy 4th of July craft? Let kids make their own pom poms!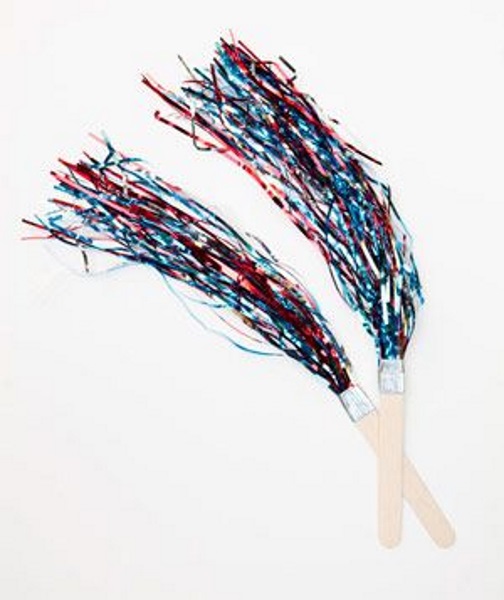 DIY 4th of July Wands for Kids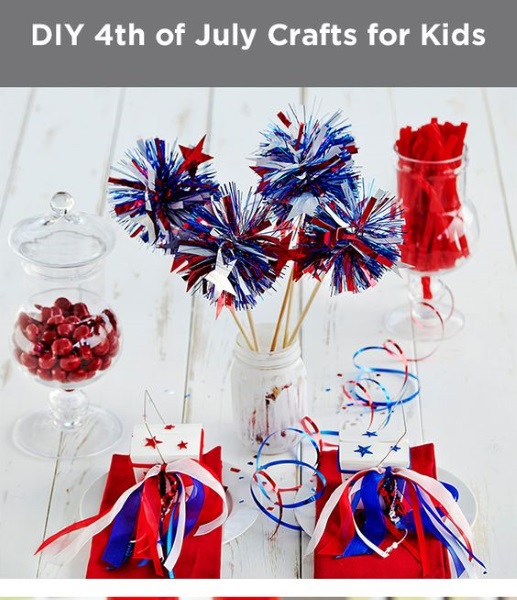 Patriotic Games for Kids – find out how to make this DIY balloon game that the kids can enjoy on the 4th of July. This is a fun 4th of July craft and 4th of July activity.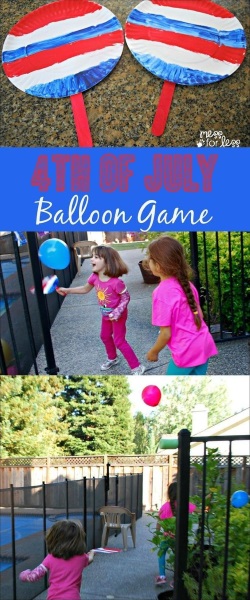 4th Of July Crafts For Kids: A Patriotic Paper Chain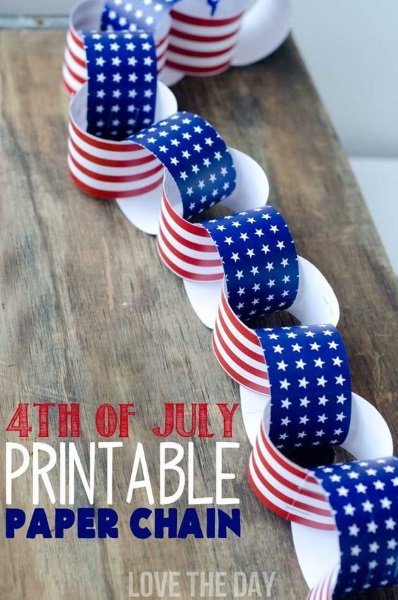 Popsicle Stick American Flag Craft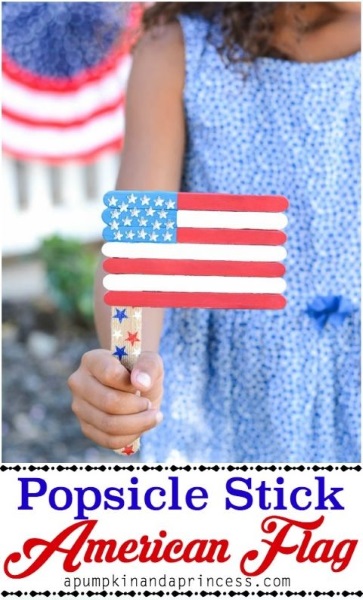 4th of July Crafts for a Baby who is to experience his/her first Independence day. New parents would sure love to try this.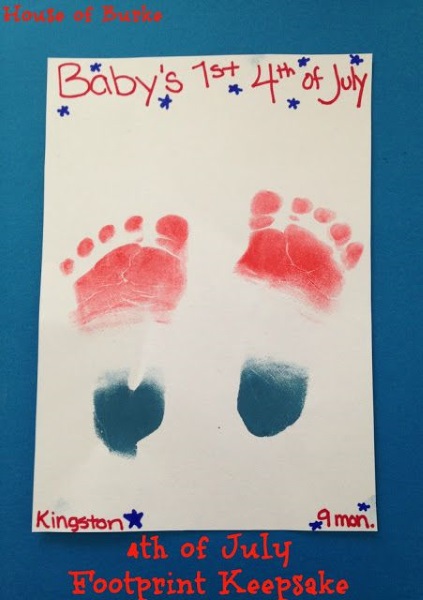 So expect that baby's feet would have to look like this for a cute output.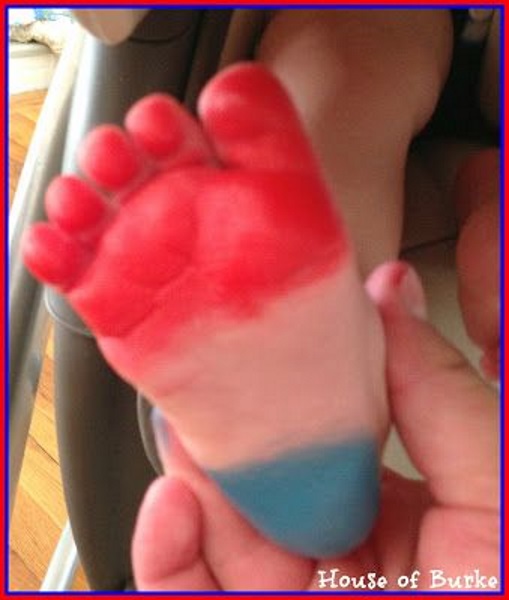 American Flag Magnet : Let your favorite flag reign on the fridge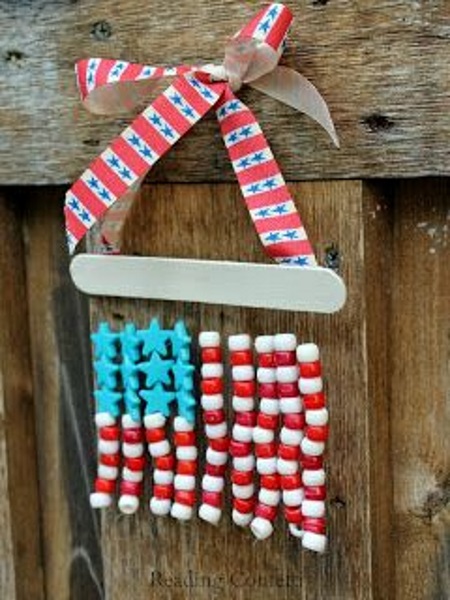 4th of July Craft for Kids: Patriotic Necklace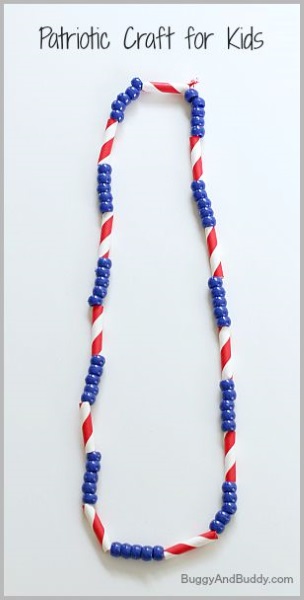 Have your kids make their own hand print American Flag t-shirt for a 4th of July craft!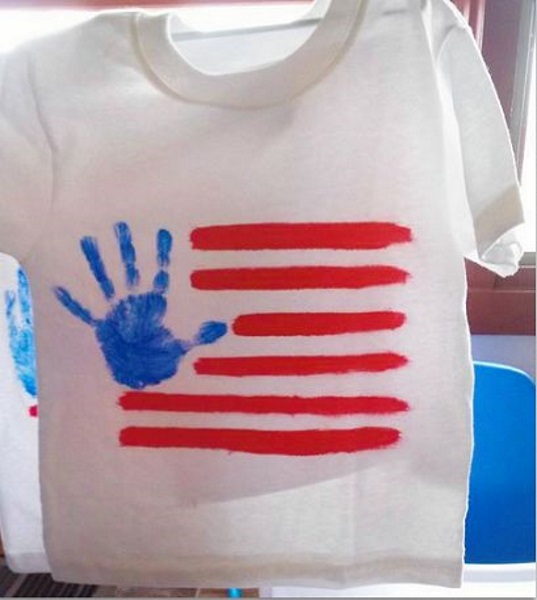 Another 4th of July T-shirt idea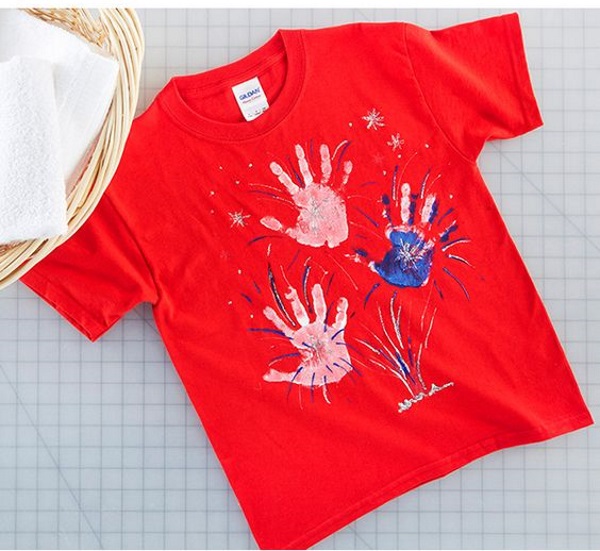 DIY 4th of July crafts. This could be a nice table decoration where you could place the flower vase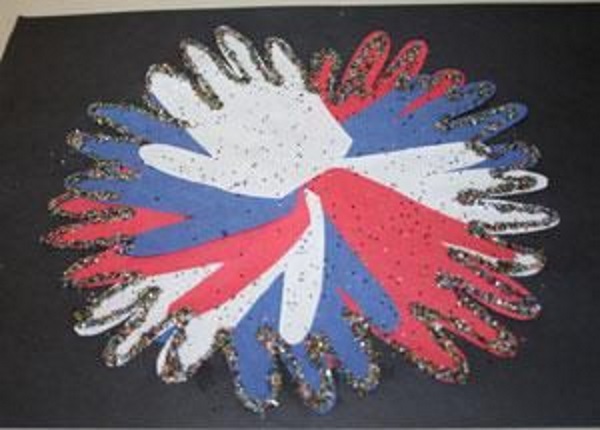 Take a peek at our patriotic crafts roundup and have a little DIY fun with the kids, just in time for unofficial kick-off to summer.
Fourth of July Cup crafts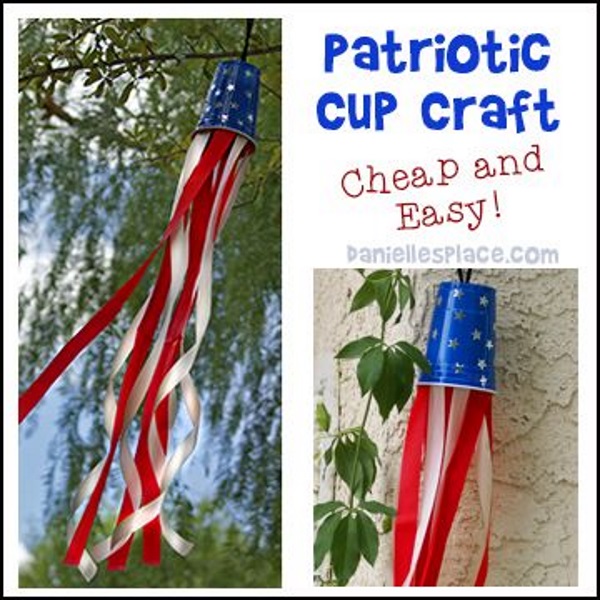 4th of July art projects for Kids.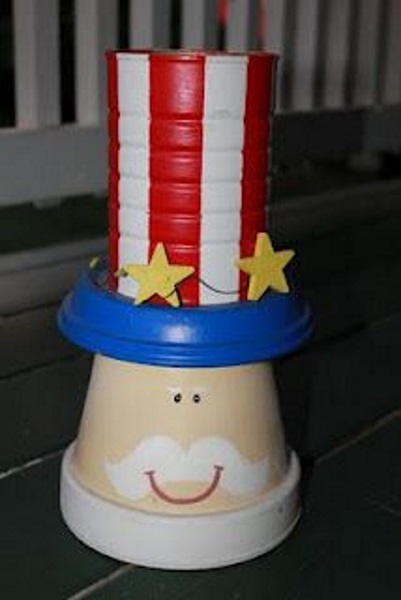 4th Of July Popsicle Stick Fireworks Kids Craft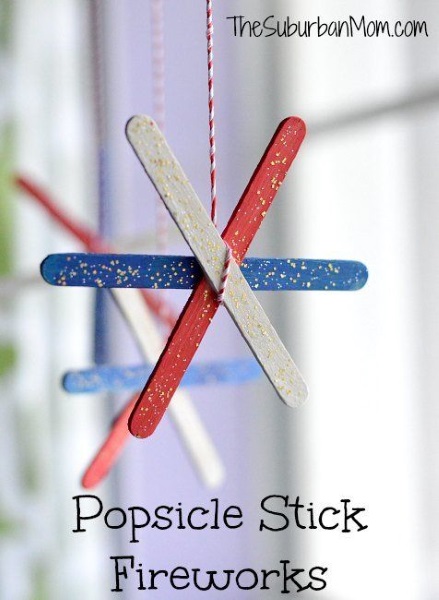 Make this fun kids craft to give your home some patriotic decor for the upcoming holiday.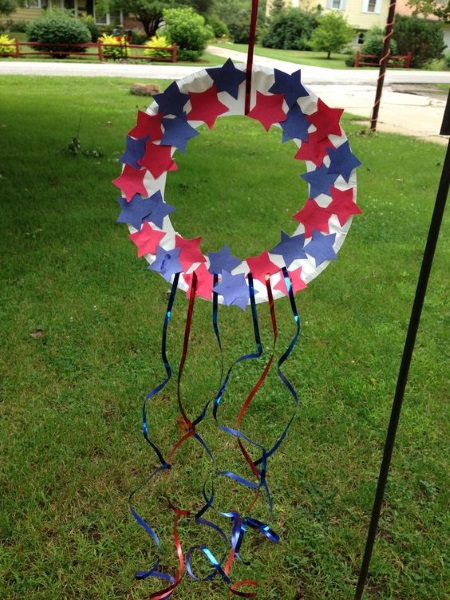 Sparkler shield, just one of TONS of really cute 4th of July ideas.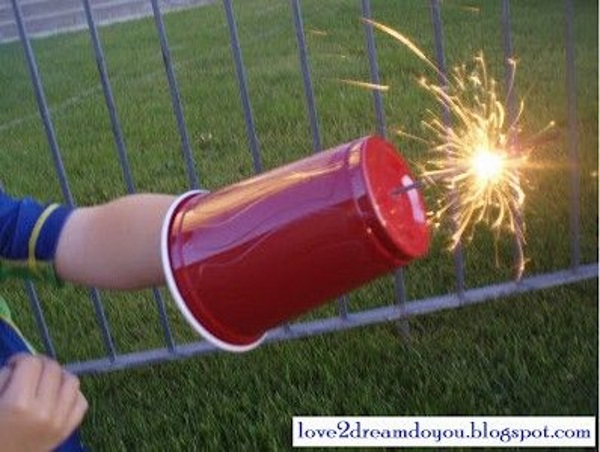 Fourth of July craft ideas for kids of all ages. Before you head to the store to buy yourself some Fourth of July decorations, check the Independence Day crafts – you can make your very own patriotic decorations and have a blast while you're at it!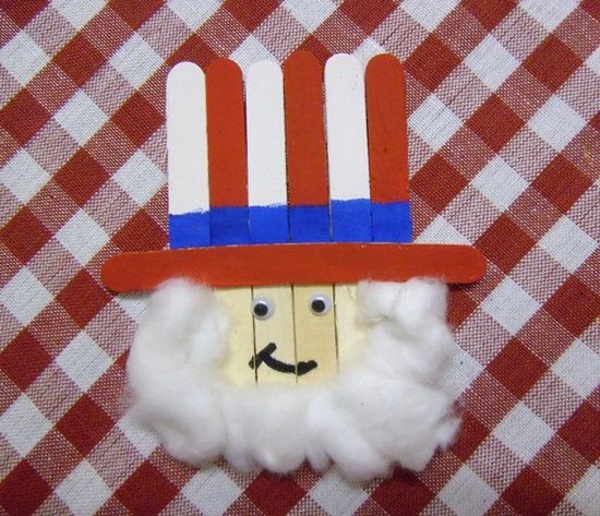 Uncle Sam 4th of July Crafts are fun. This DIY craft is the perfect patriotic craft for kids.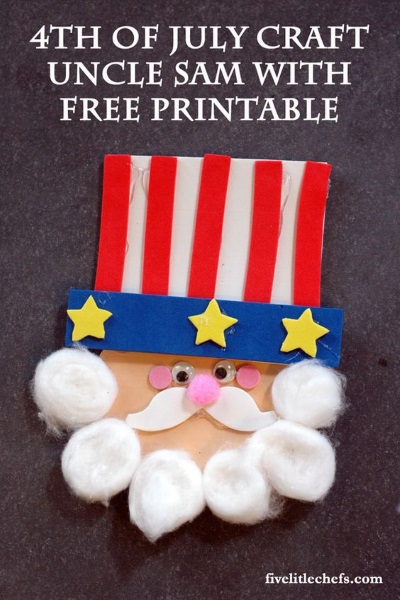 Uncle Sam Craft could use for presidents day or during summer school for 4th of July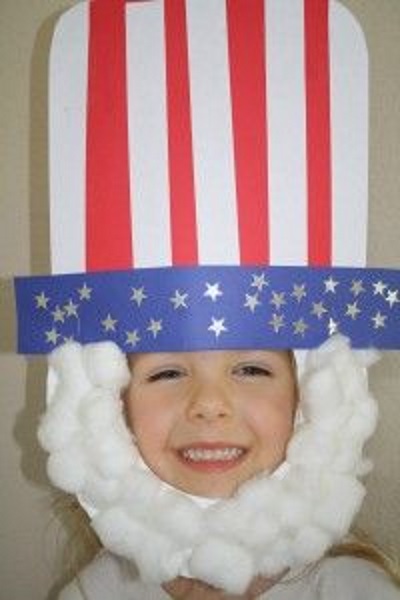 4th of July decorations can be made out of anything.. including Popsicle sticks! It's an easy-to-make holiday craft for preschoolers.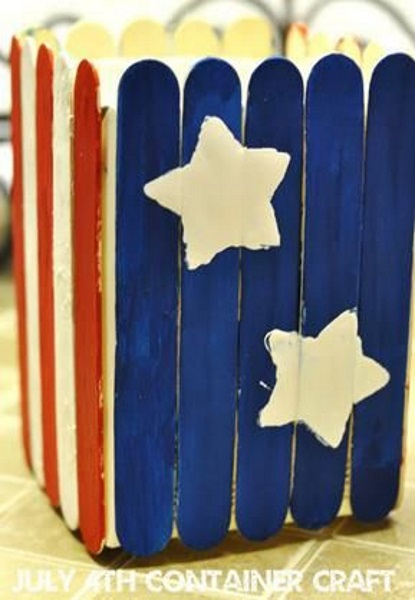 Popsicle Stick Vases – Fun 4th of July craft for the kids! Use them to hold cut flowers or as utencil holders at your 4th of July party.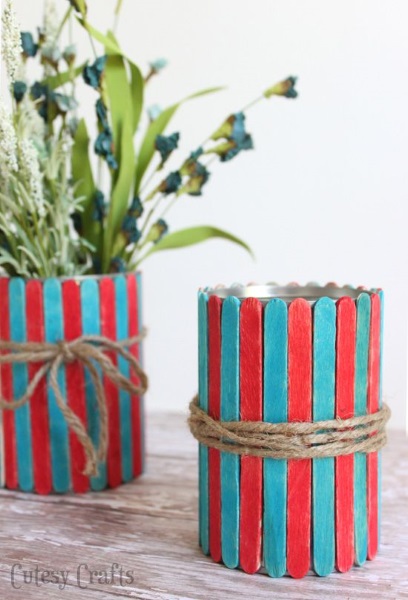 Crafts for Kids: 4th of July Patriotic Hats for Preachoolers and Beyond!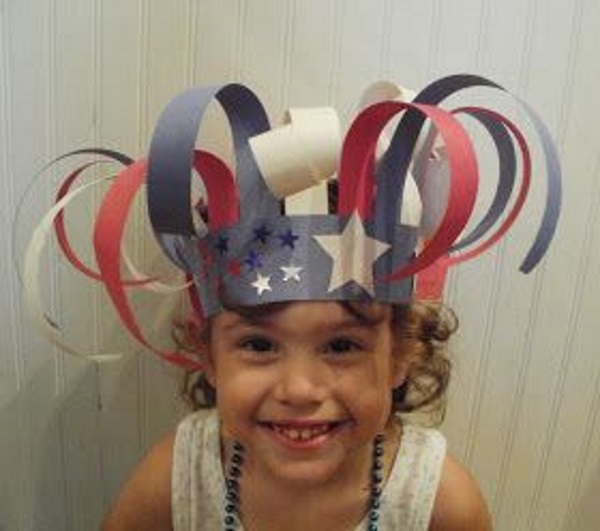 Use sidewalk chalk paint to decorate your driveway for your party!

If you would ask me which among the ideas above is my favorite, I'd answer two. The driveway star painting and the cutie slippers! Even if I am not an American, I would do the slipper craft this weekend. I just needed to buy the materials. To be celebrating the 4th of July is still on my wishlist. Who never dreamed of visiting USA anyway? I know I am not alone in this. By the way, if you would want to share your own DIY ideas in this page you can just leave your links or contact us. We would be glad to feature you here and we usually share our collections on Facebook, Instagram, Twitter and Pinterest. Who knows you could be the next Martha Stewart, the expert in crafts , projects and DIY ideas. You'll never know until you try, so good luck everyone!