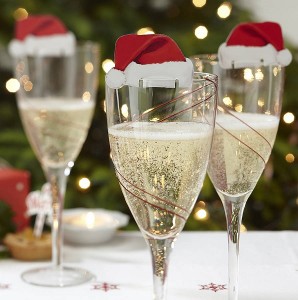 The Holiday season is fast approaching and I couldn't be more excited to decorate our house with the most trendy Christmas decorations I saw online. Each year, every household tries to improve their gimmicks either to impress visitors or simply to satisfy themselves. Well, count me and my sister in! As early as mid-year, we start thinking for possible crafts and items to use to make our Christmas decorations very inviting. It's not everyday that we could stand a Christmas tree or hang candy canes and balls in our house so we (mostly women) and kids do look forward to this holiday season. The glitters of silver and gold doesn't go out of style and is just paired with a solid color for every year's Christmas theme.
Whenever we visit the mall, an office, any establishment or a friend's house during Christmas season, we look forward to seeing delightful astonishing decorations. It fills the atmosphere with so much love, joy, prosperity and peace. Well, I'm actually not particular whether the decorations are expensive or classy because I can easily appreciate even when the decors are handmade or diy Christmas crafts as long as the Christmas spirit is evident in each decoration displayed.
At home, we simply focus on the Christmas tree and the lights. A bit of the other decorations like balls, bells, vines and banners. I may say that we have ignored decorating our dining table. The very reason why I may possible try it this year. Would you like to try it with me? I am planning to do the simplest or the most unique as possible but still I will be listing the 50 Best Christmas Centerpiece Ideas 2015 (based on my preference). Each ideas would definitely depend on your budget so decide wisely. Browse on and be artistic (okay, feeling artistic haha)!
Cheap and Easy Christmas Centerpiece
This is one of the easiest and simplest Christmas centerpiece I've ever seen. If you have tiny branches and ornament left-overs, hang them on your branches and that's it! Place it on a glass vase and it looks awesome like below.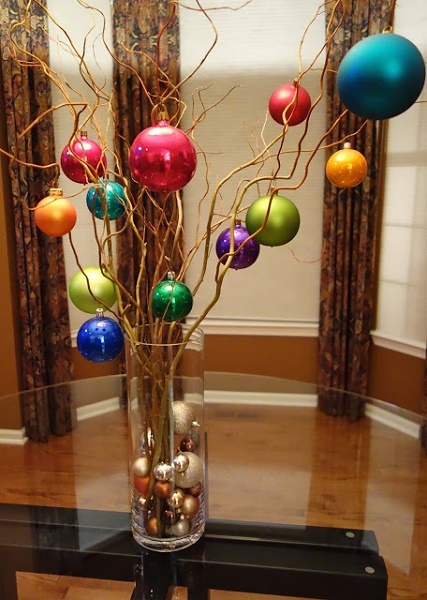 Easy and Simple Christmas Centerpiece
Light 3 candles and filled a rectangular glass dish with tiny ornaments. That's very simple yet pretty too.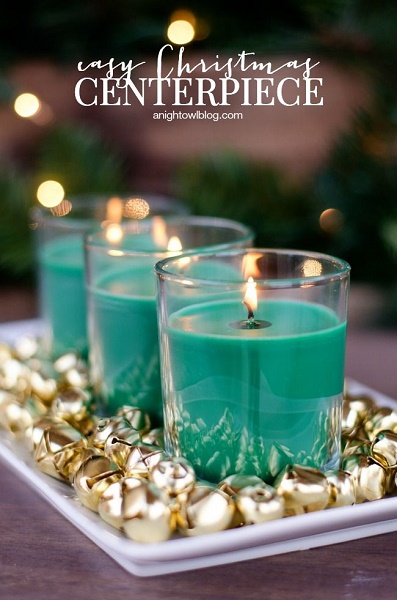 Pine Tree Centerpiece
This one's very rustic and ideal for those who are not fan of colorful decorations.

Unique Christmas Centerpiece Red and Green
Do you have an extra fish bowl? You can turn it into a bowl of Christmas ornaments and then it's done!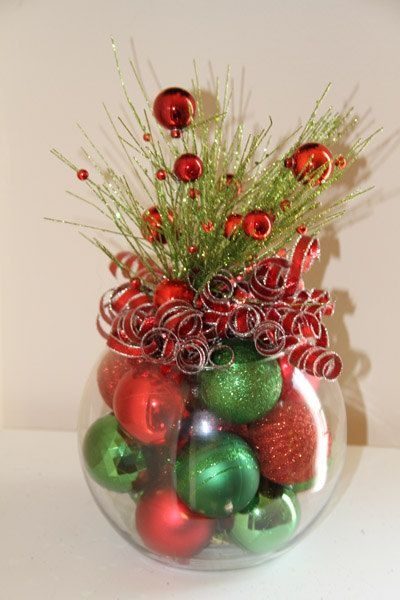 Christmas String Lights and Ornaments Centerpiece
For those who loves lights, a tube glass with ornaments or Christmas balls with string lights is a great idea.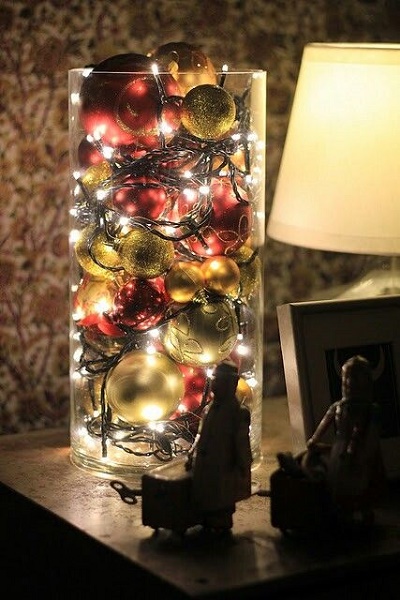 Hanging Candles Above the Table
A unique way to decorate your table. Wanna try a hanging Christmas centerpiece this year?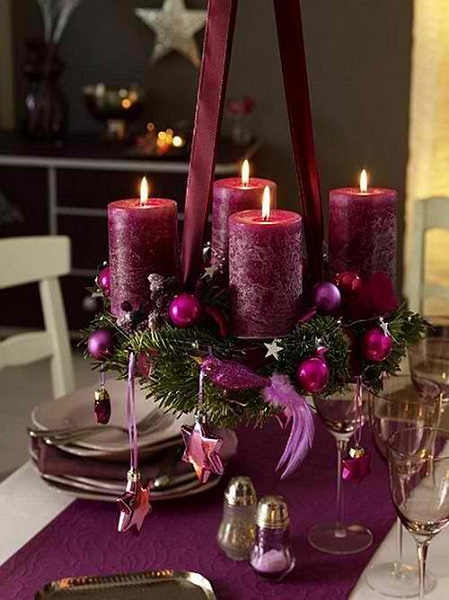 Flowers on a Square Vase Centerpiece
Instead of using a regular vase, use a gift-wrapped box.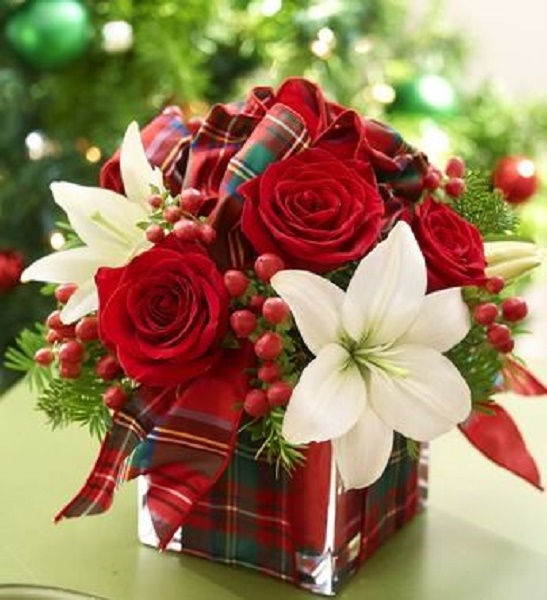 Vintage White Christmas Centerpiece
Here's a white shimmering Christmas table decoration for you to adore.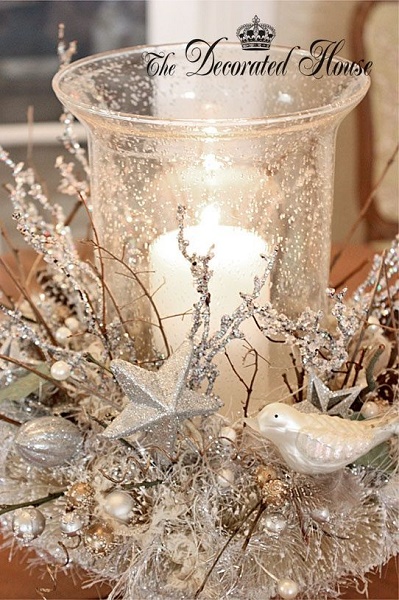 Blue & Silver Combination – An easy Christmas centerpiece idea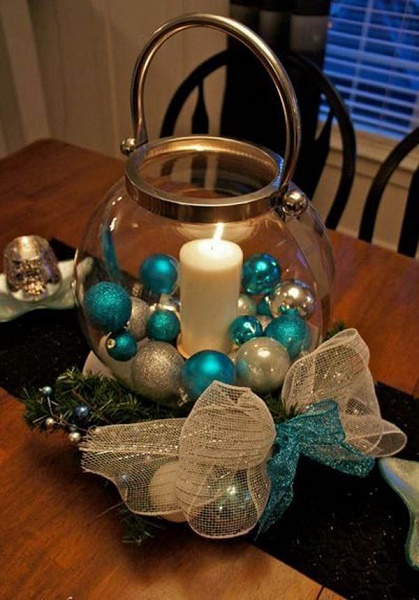 Candles and Cranberries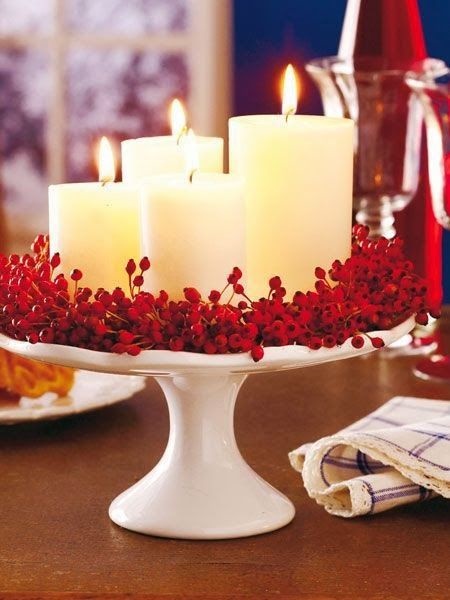 Glass Containers with red and green peppermints
This is extraordinary! I usually see candies on a glass container but those letters made it perfect. You can also try J-E-S-U-S or maybe your family name!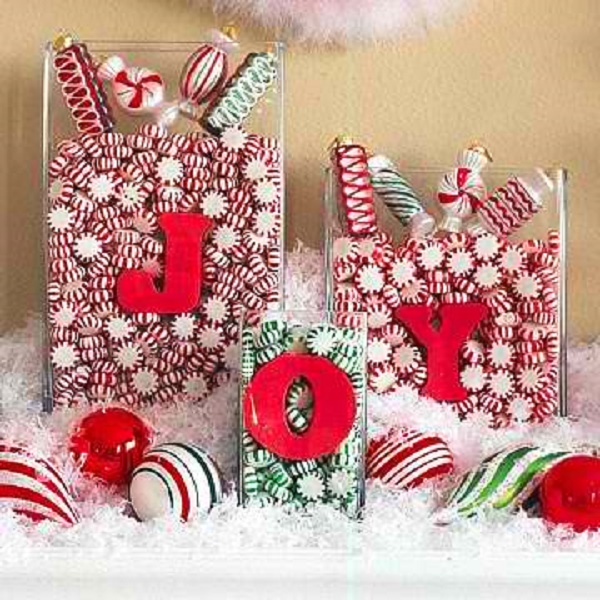 Ornaments on High Pedestal Dish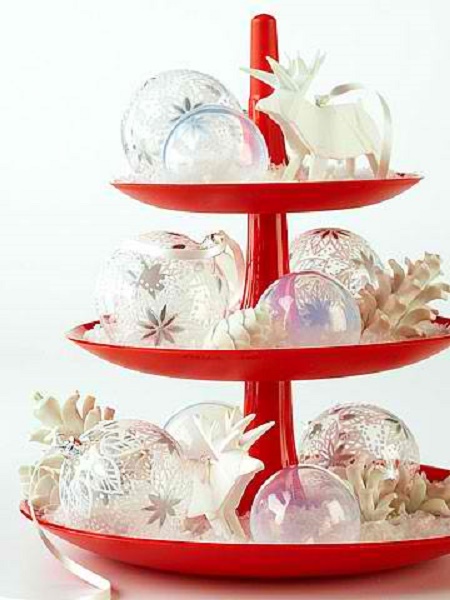 Mesh Christmas Tree Centerpiece
Why not? A mini-Christmas tree on your table is so cute.
Treat Tower Centerpiece
This Christmas editions Hershey's Kisses' are famous for this season. Aside from being given as a gift, they go well with many decoration ideas.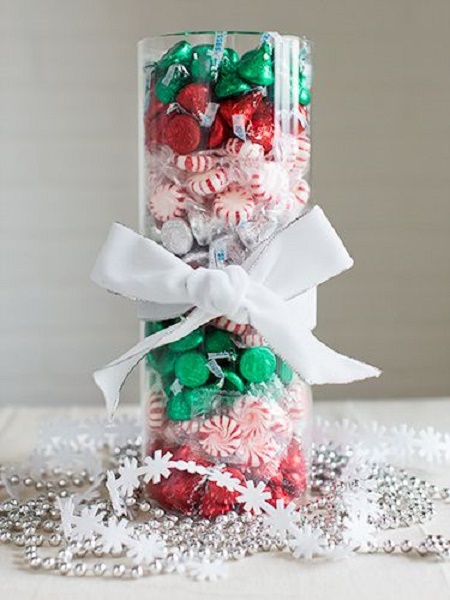 Candies Centerpiece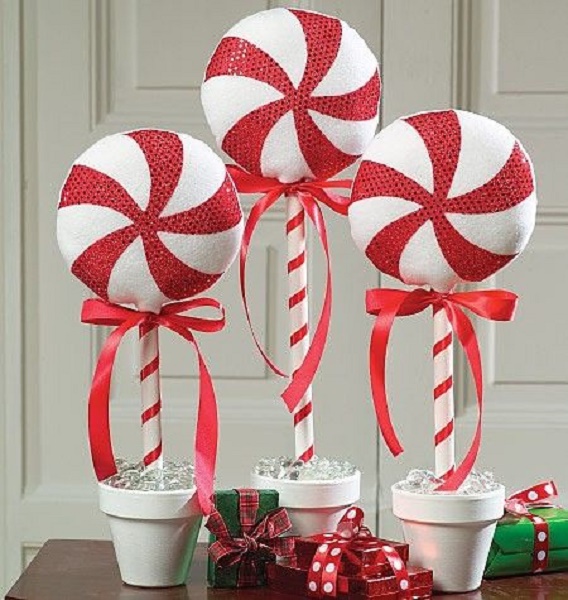 Whimsical Present Arrangement Centerpiece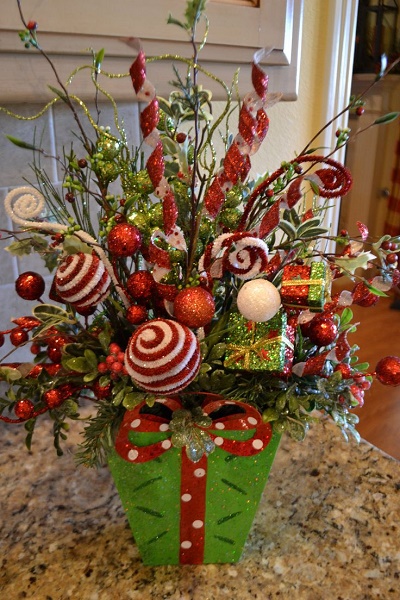 Miniature Evergreen Christmas Centerpiece
Simplicity is beauty. Indeed! This table decoration is very fresh and natural.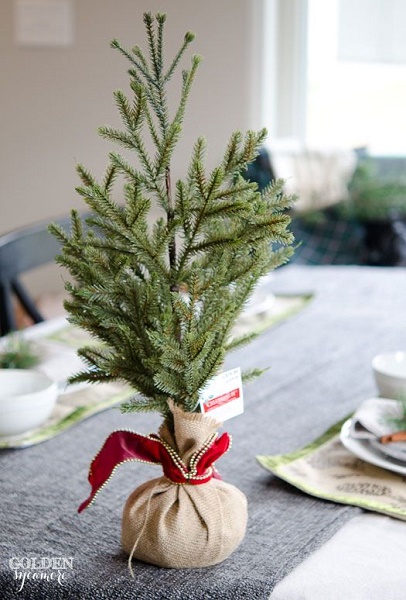 Gifts on Stand Centerpiece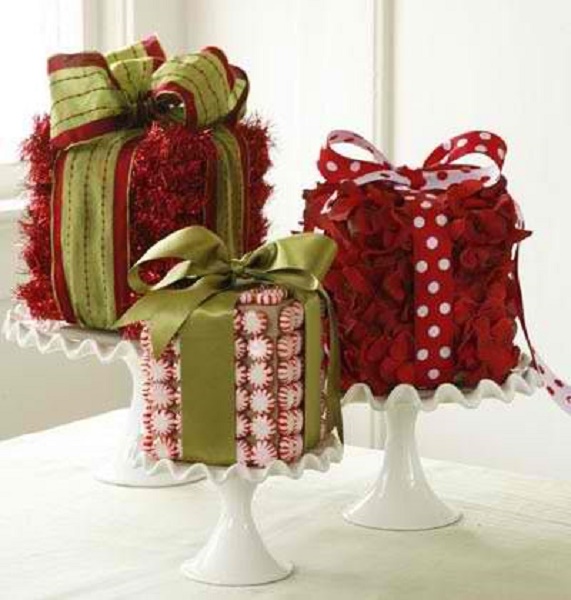 Pro-Flowers Centerpiece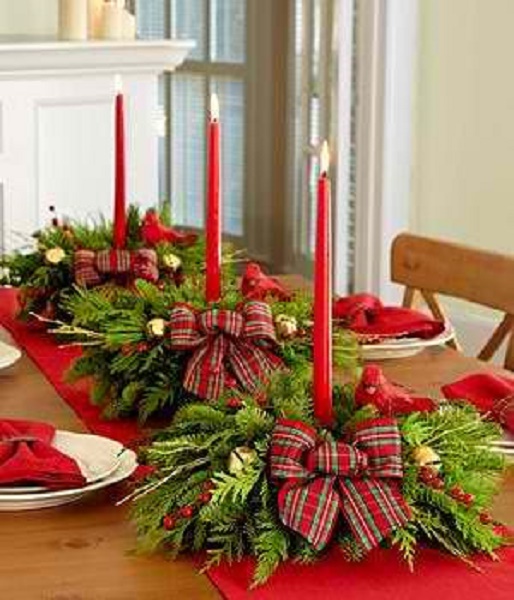 Flowers and Ornaments on a Gift Vase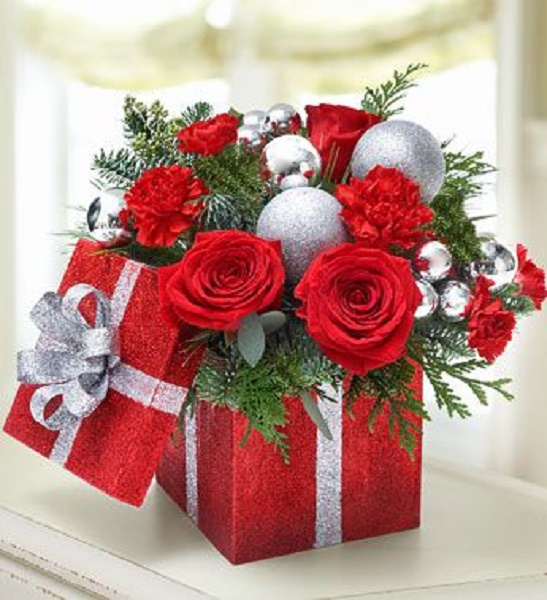 Lampshade Centerpiece
Lamps can be hung and could be placed on top of your dining table too. Accompany it with Christmas related decors such as pine cones, ornaments and vines.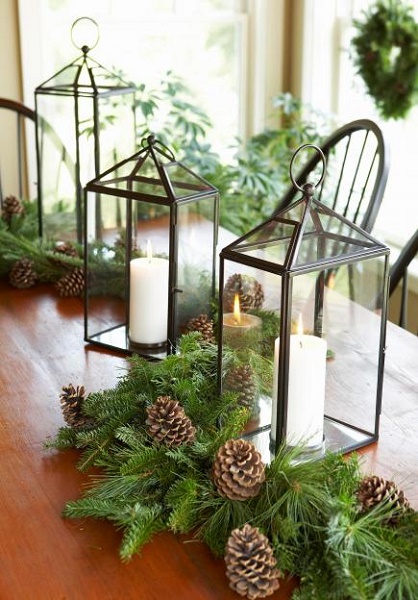 Beautiful Christmas Candleholders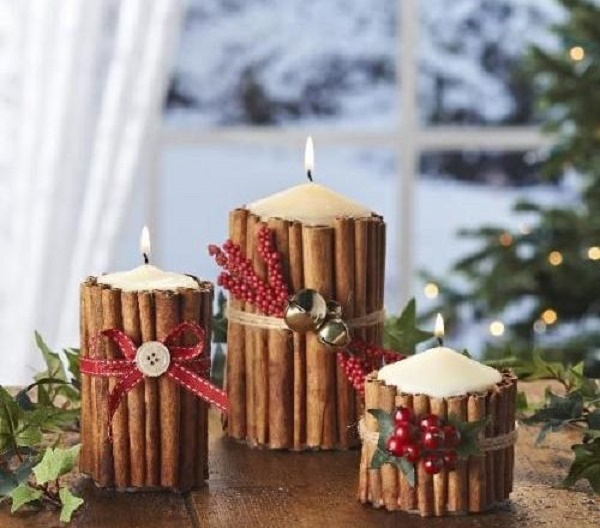 Ornaments and Pine Cone with Candle in a Glass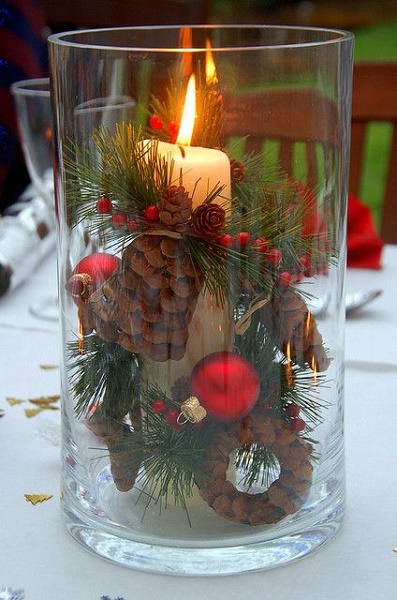 Candles, Cranberries and Pine Cones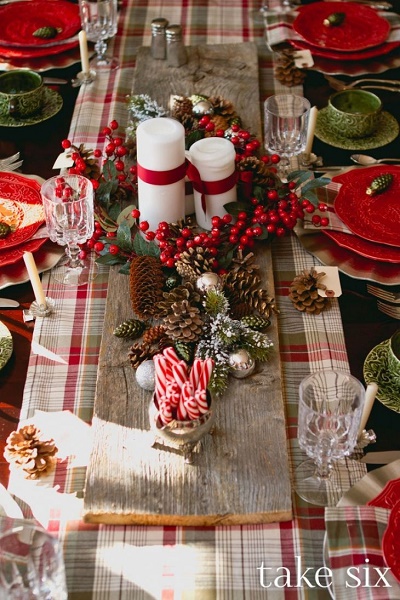 Floral Centerpiece
Use your favorite flower as your Christmas table decoration.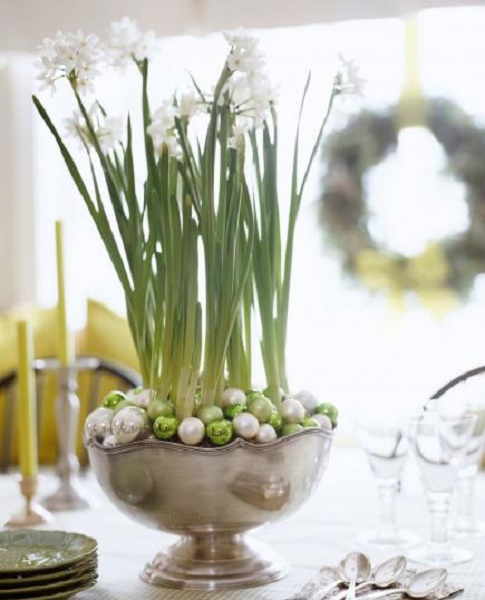 Tiny Christmas Light Bulbs
If your nice looking tiny bulbs ain't lighting anymore, disassemble and use them as your ornaments for your Christmas centerpiece.
Christmas Vase with ornaments
For this centerpiece, the color combination is your choice.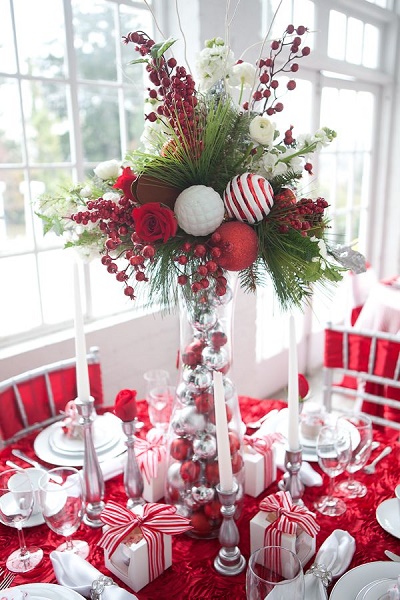 Christmas Jar
Make use of jars, bottles or glasses with unusual yet attractive shapes and forms.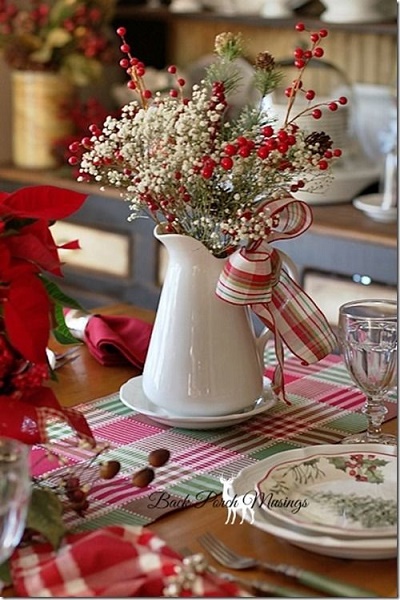 Simple Christmas Centerpiece
Peppermint and candy canes are very helpful for this season, not as edible items but for decorations.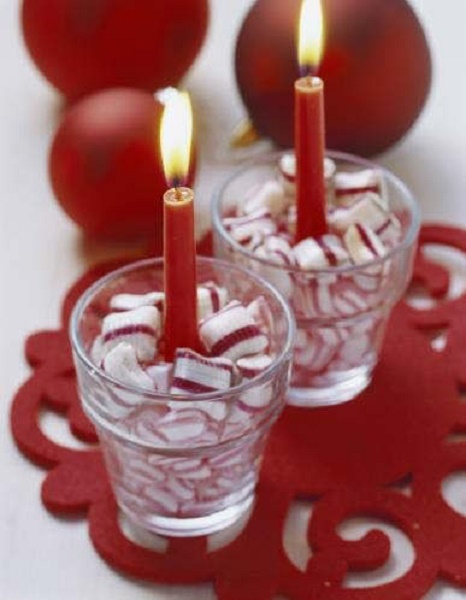 Ribbon Wrapped Candles
Another easy DIY Christmas centerpiece idea. Pick a ribbon of your Christmas theme, roll it on your candle and it's done!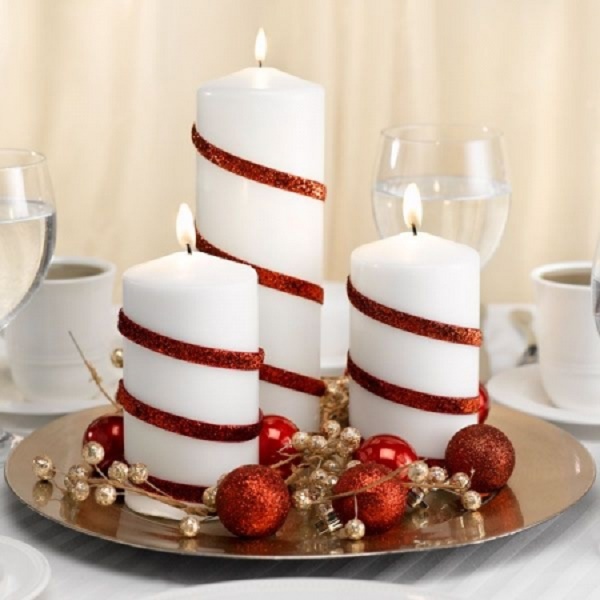 Pine Cones Centerpiece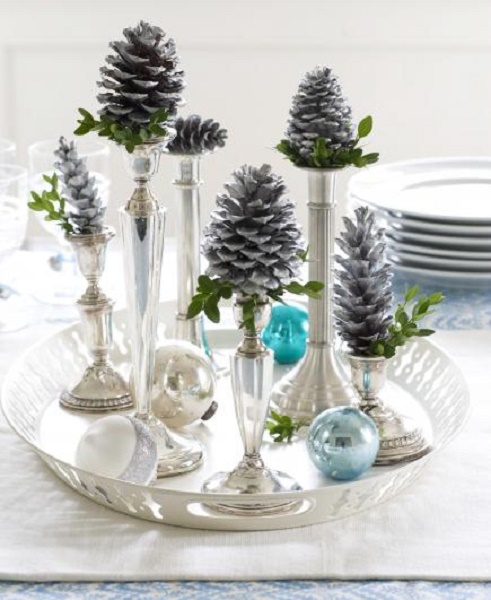 Candle and Peppermint Decor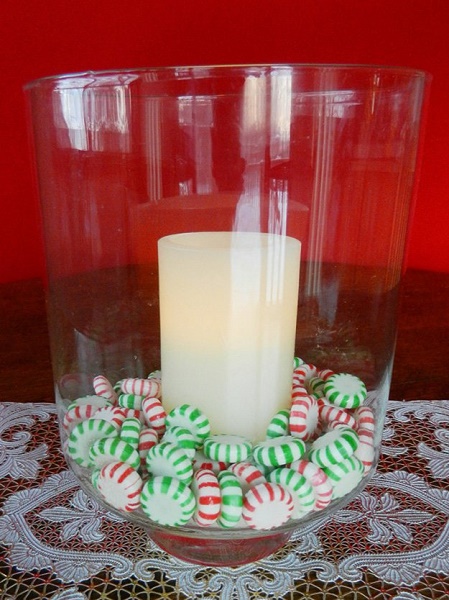 Ornaments in a Bowl
Attractive bowls and dish with cute designs are perfect for this kind of centerpiece. Make use of your extra Christmas balls and ornaments.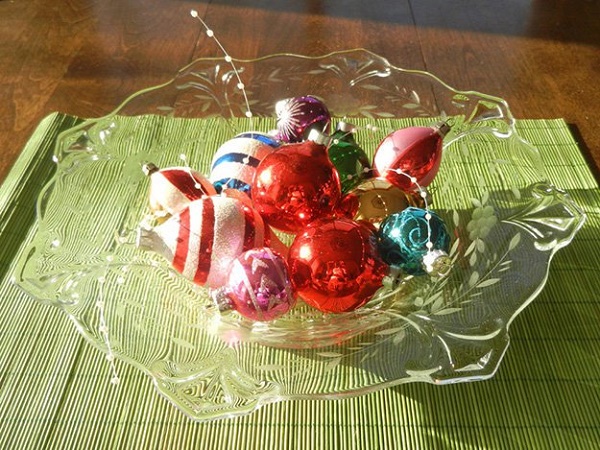 Christmas Tree in a Jar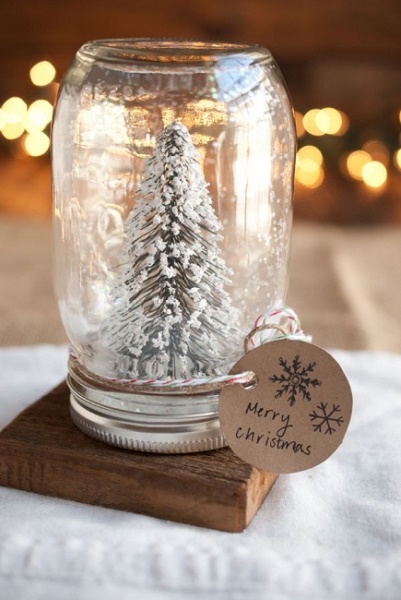 Handmade Christmas Centerpiece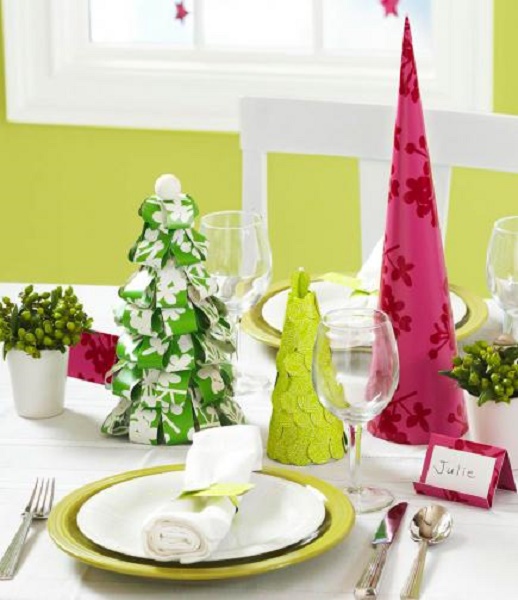 Burlap candle centerpiece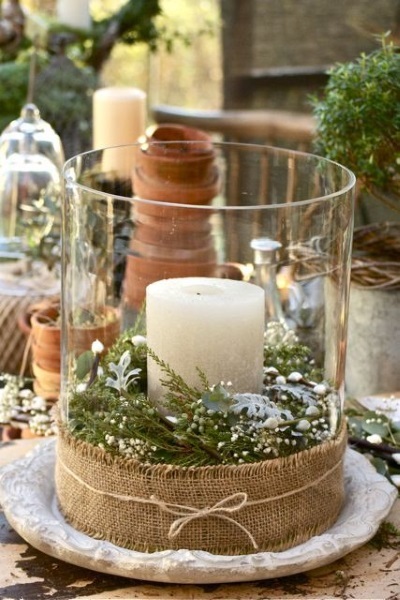 Cranberry Centerpieces
Fill the glass with salt and add the cranberries with leaves until it's full. Do you like the final result?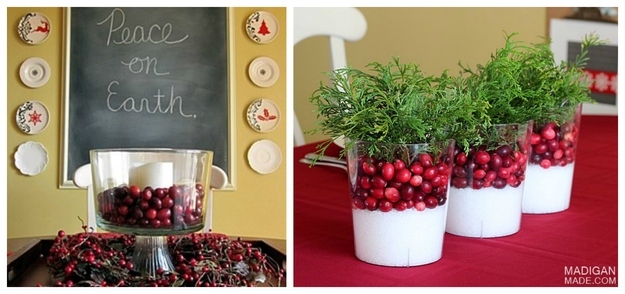 Merry Wine Glasses Centerpiece
Wine glasses are very helpful during Christmas season. You use them when you drink wine and unbelievably you could use them as a part of your table Christmas decorations. Amazingly, you can use them even when they're upside down.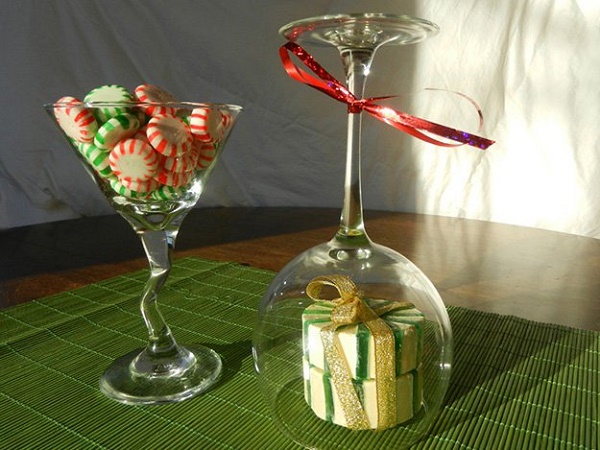 Tall Glass Vase Centerpiece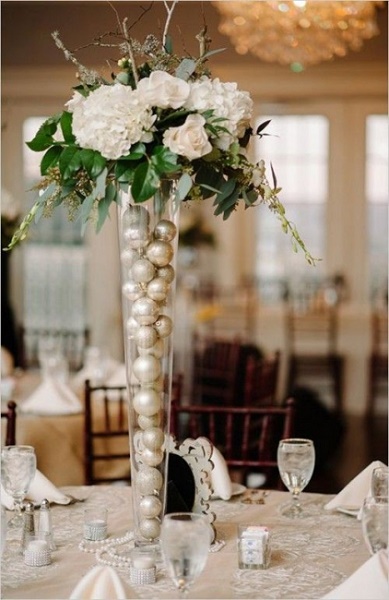 Thumbtack Candles
This might be the first one I'm gonna this year. Very easy handmade DIY Christmas centerpiece. Look! Buy short but stout candles and few boxes of thumbtacks. Pin the entire body of the candle and see the final output. Just amazing and remember it's color gold, making it more magical.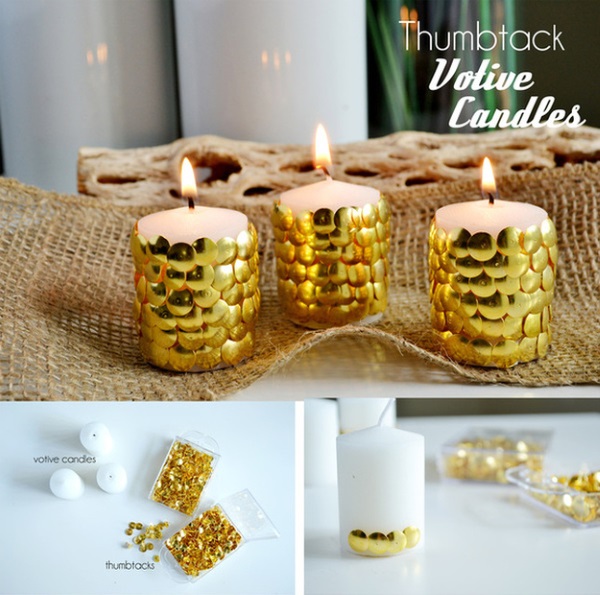 Simple Mason Jar Centerpiece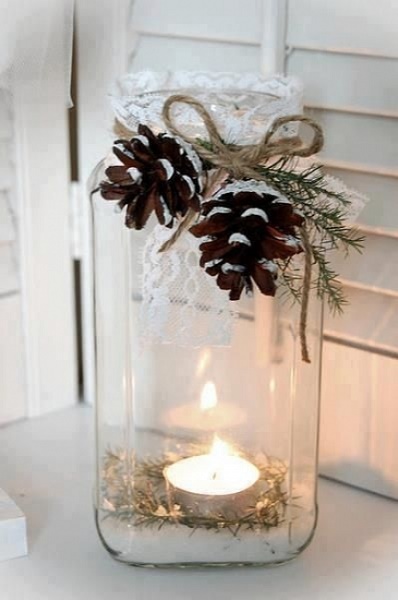 Candy Cane Decor
Fill a unusual shaped jar with candy canes and it has become a simple Christmas table centerpiece.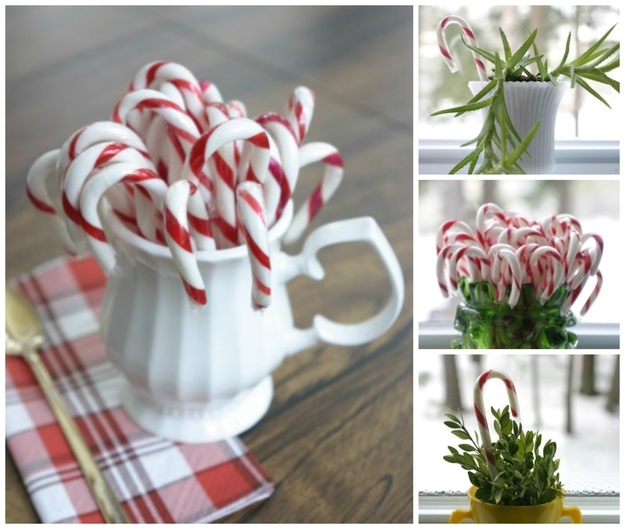 Ribbon Wrapped Candles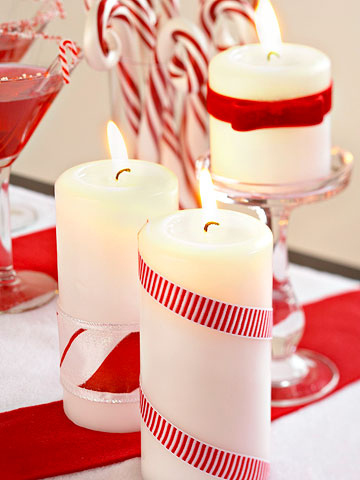 Stacked Bowls
More and more spare Christmas balls can turn your dining table prettier.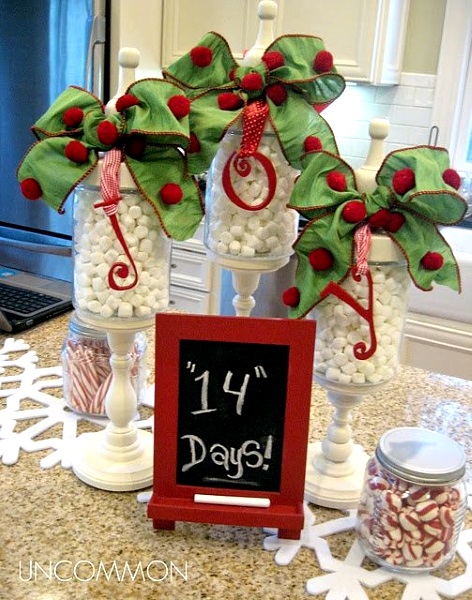 Candle holders Stuffed on Stockings
Do you have colorful stockings without pair? Now, you know what to do with them.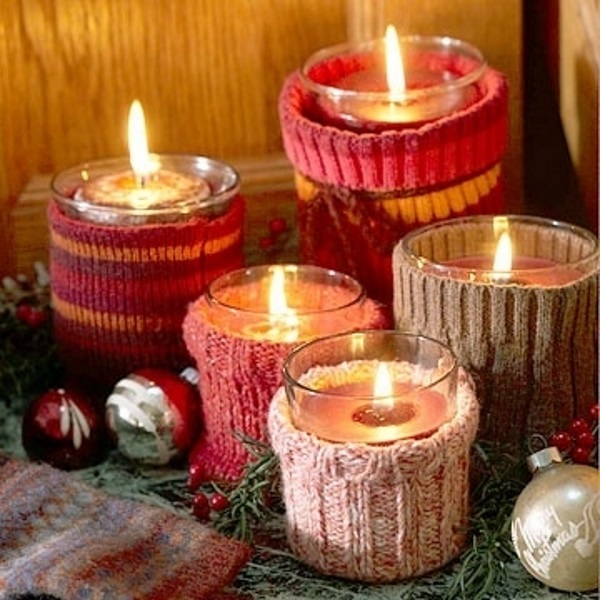 Glass Vases Filled With Salt
Very simple and easy Christmas centerpiece idea. I have a special tip for you. You can paint your branches with any color you like. Another tip, do you know you can color your salt too? Yes, powderized some colored chalk and mix it with salt. It will do wonders! Do this Christmas project with a kid and you will be having together.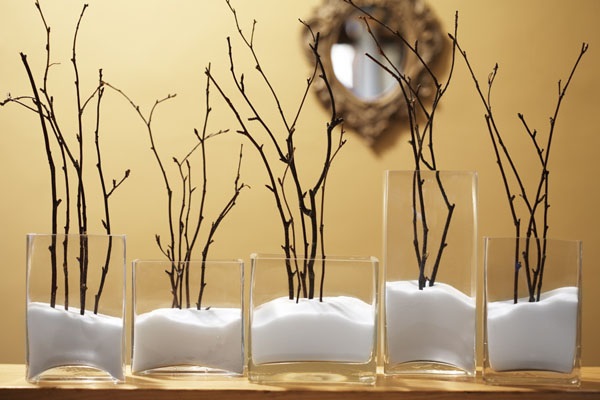 Perforated Christmas Tree Cones
This is so plain and simple, that can be a table decoration for the whole year round.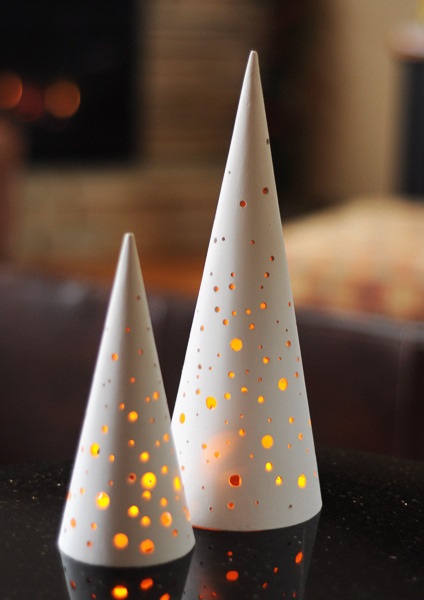 Neon-Dipped Pine cones
Use the color you like the most. I bet yellow or neon green would look so great too!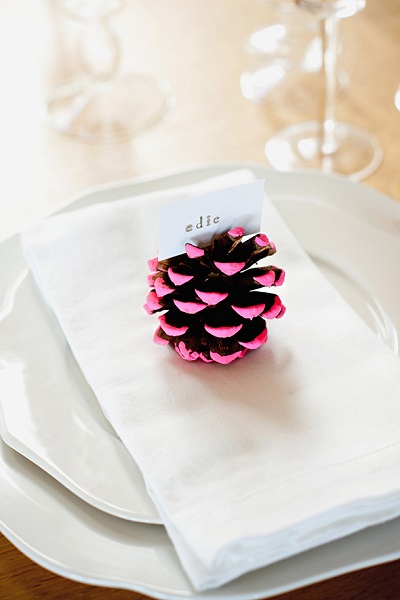 Glitter Votives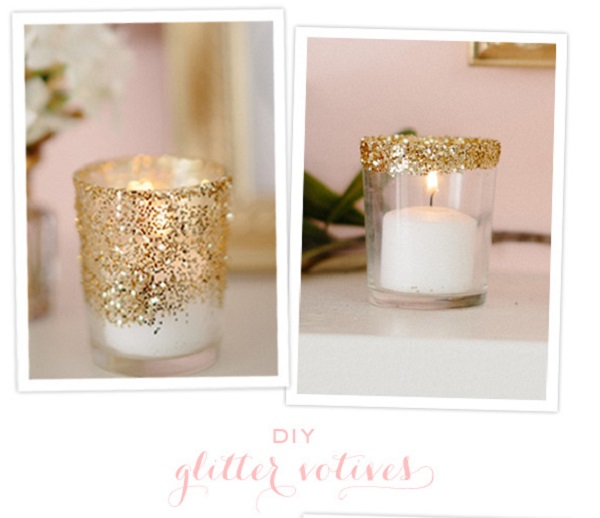 Wine Glasses as Votive Holders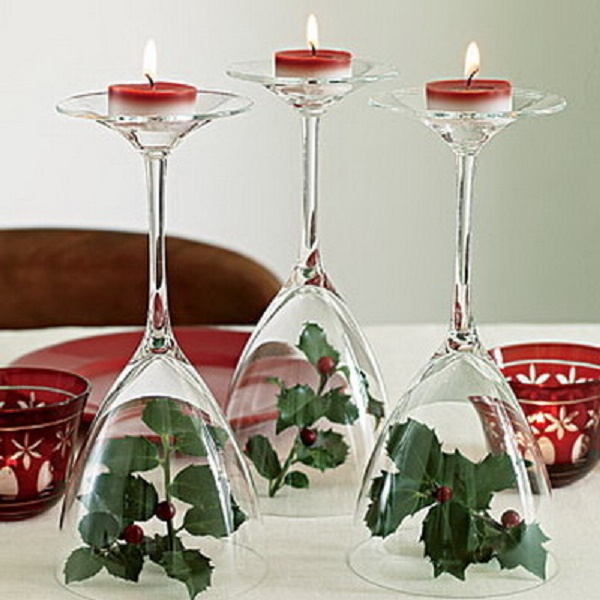 These lovely Christmas table centerpiece are just perfect. I'm torn between all of them. Can't find myself a personal favorite. Which do you prefer the most? Remember, consider your budget in choosing your Christmas decorations. Feel free to share it on Facebook, Twitter, Pinterest or email this to your friends. Are you a fan of diy and crafts too? If you wish to share any ideas , please don't hesitate to write us a comment below. Hohoho Have a Merry Christmas everyone!