Everyone's getting ready for the joyous Christmas season! Houses, offices, department stores and buildings are all dressed up with fancy colorful Christmas decorations at its best. Aside from the best Christmas indoor decoration ideas, we also have to pay attention to the exterior of the building. Attractive main door and front porch helps to initiate the Yuletide's festive atmosphere and one great way to greet the guests.  Remember, first impression last so let those who see your home at first glance be curious of how prettier inside your home could be. Like, they'd go really interested to get in and check out how creative and industrious you can be. Be ready for wonderful Christmas Door Decoration Ideas 2016 awaits you.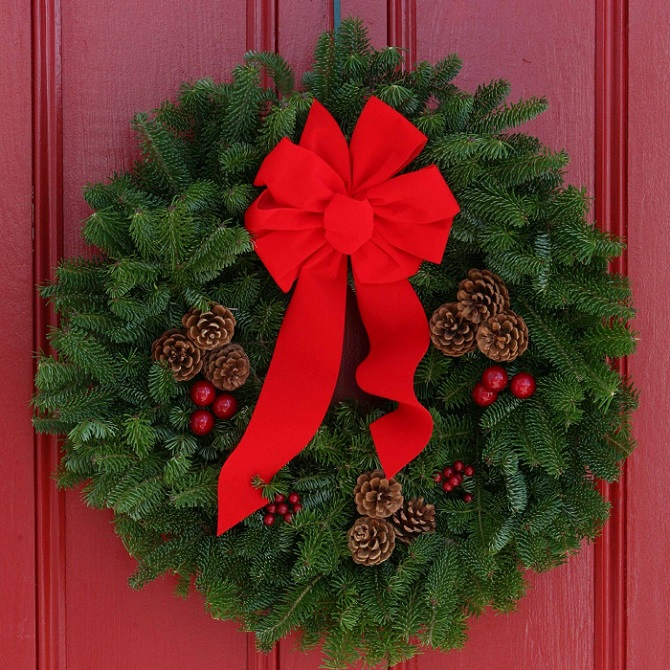 I have found a wonderful Christmas Decoration. It is really good and marvelous.
Christmas is coming too soon and there's no time to be wasted. I am just like anyone of you who is picky in setting up a eye-catcher Christmas decoration idea this year. Do you have recycled glitter balls and lights?
How about some ribbon and garland leftovers from last year? Be happy, I mean be very happy! You can make use of these materials mention for the simplest yet beautiful DIY Christmas decors. Please join me in this adventurous tour of magical DIY Christmas Door decoration ideas!
Garlands and Ribbons Christmas Door Decoration Ideas
The most common door decor for this season would be large garlands twirled into pattern that would look pretty. Large glitter balls would make it perfect. Common Christmas colors are red and green. It's either you pick a 2 color combination or add gold/silver ribbons along your preferred theme.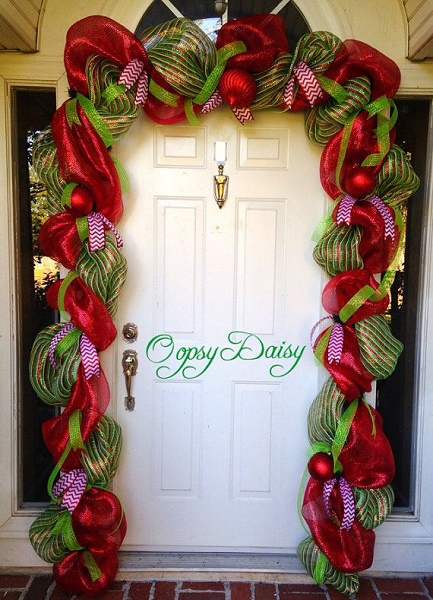 Beautiful Christmas Door Decorations
Add some large gifts with matching gift wrappers.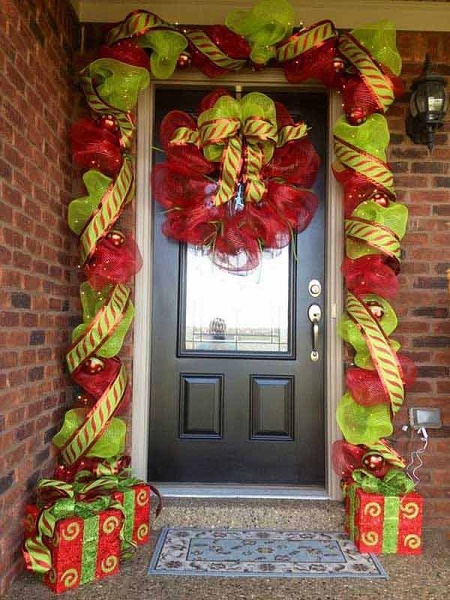 Peppermint Themed Christmas Door Decoration
Add a door hanger or Christmas wreath and it's just too adorable.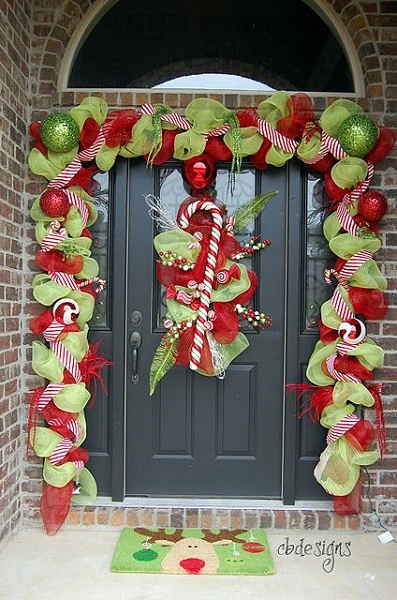 Grinch Christmas Door decoration
First sample showed hanged balls separately while this one got three per area.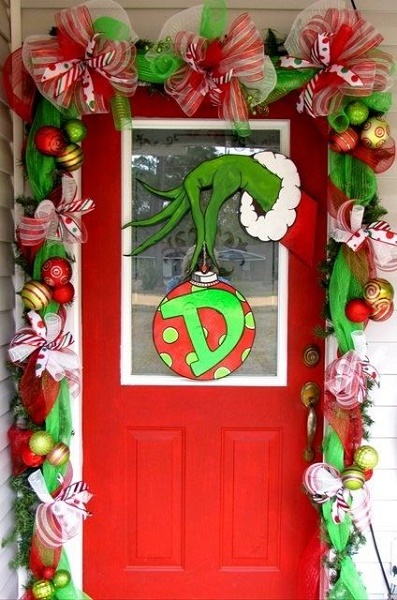 Snowflakes Christmas Door Decorations
This is my first to see snowflakes added to vines and garlands for a door decor. The contrast of solid colors and white is magical!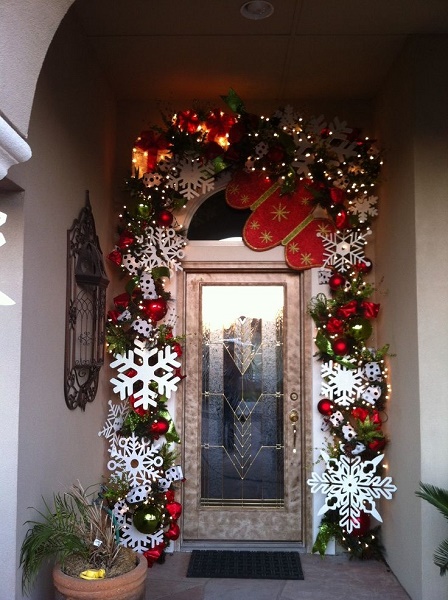 Outdoor Christmas Light Decorations
If you're obsessed with lights and not with colors, this one's for you.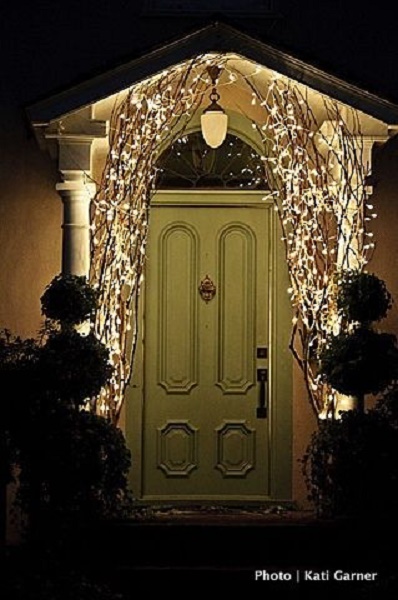 DIY Christmas Door Decoration
An ornament Christmas tree on your door would be attractive and is perfect with string lights.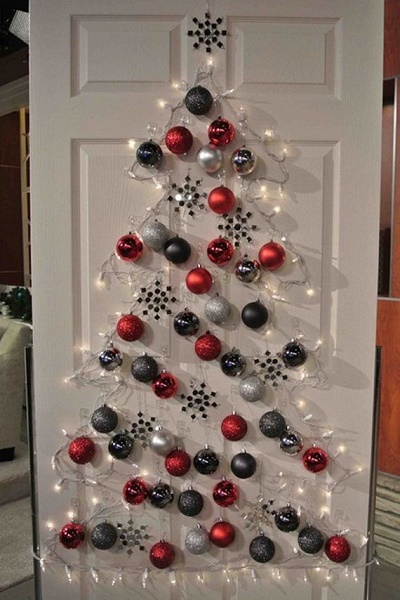 Gift Wrapped Door Christmas Decoration Idea
This one's too cute, you can even put a tag with your family's Christmas greetings!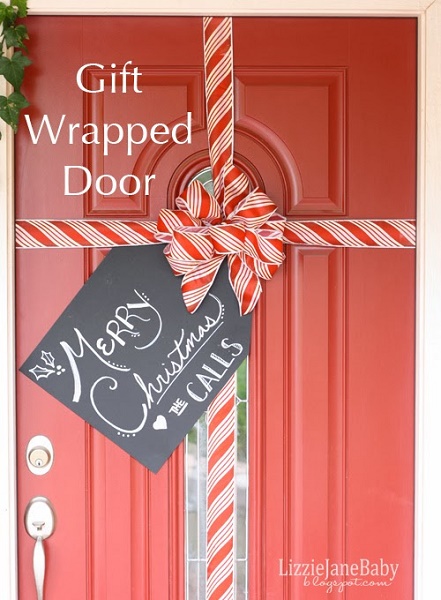 DIY Christmas Ornament Santa Wreath
Who wouldn't recognize this wreath? It's just the suit of the famous chimney sneaker, Santa!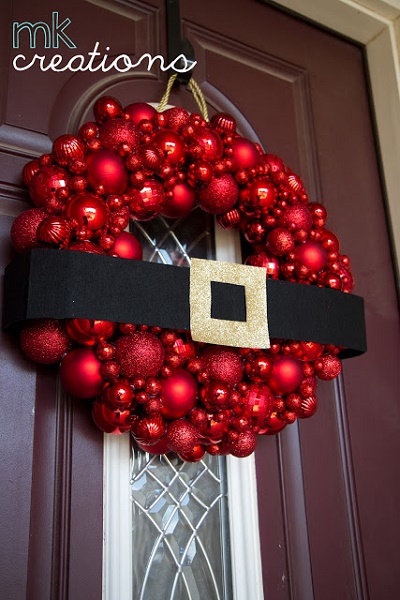 Ornaments Christmas Wreath for Doors
Aside from the ornaments, a big capital of your family name can be a great modification too.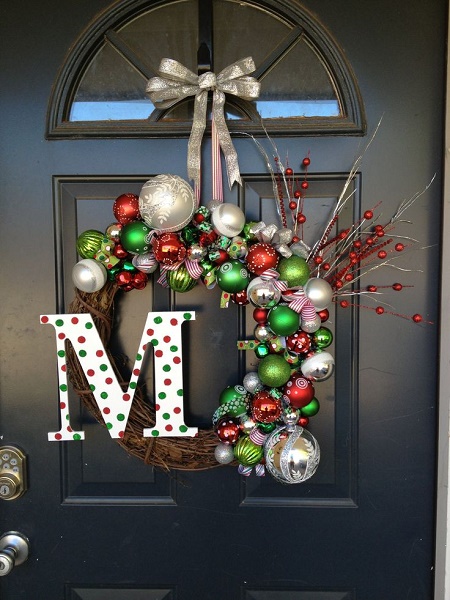 Joy Wreath By Sand And Sisal
Just as soon as someone steps on your compound and sees this lovely door decor, they would know the family is filled with joy to accept guests.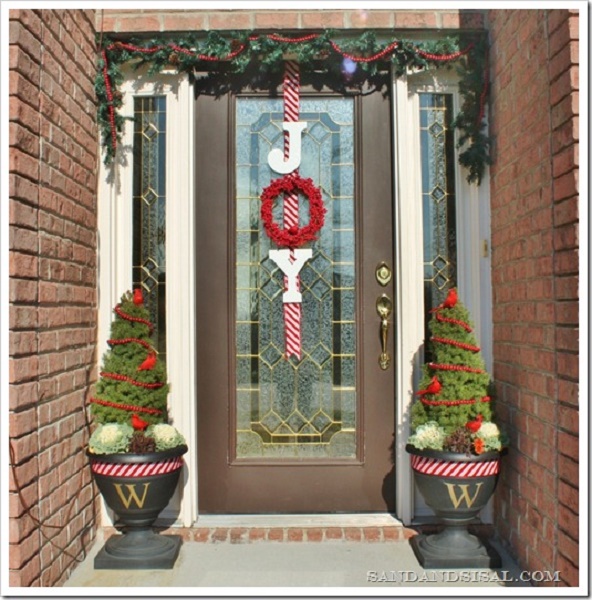 Best Christmas Door Decorating Ideas – Letters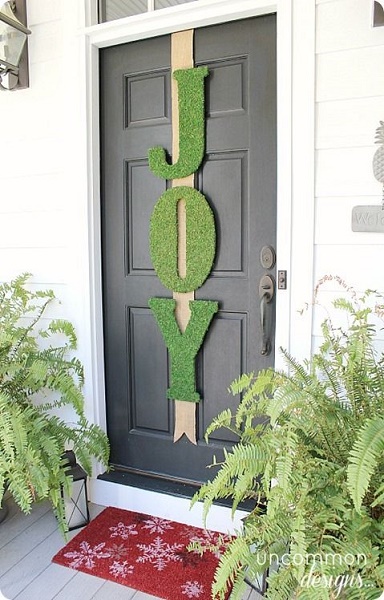 Card Display DIY Christmas Wreath Made from Clothespins
Who would have thought a laundry helper can be a good Christmas decoration material too? Try it yourself.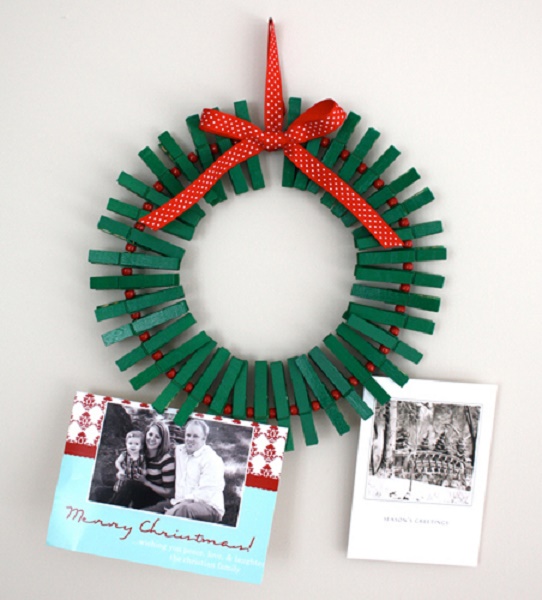 Beautiful Christmas Door Hangers, Christmas Wreaths, and more Christmas Door Decorations
A hanging elf on your door. It's definitely an eye-catcher especially for kids.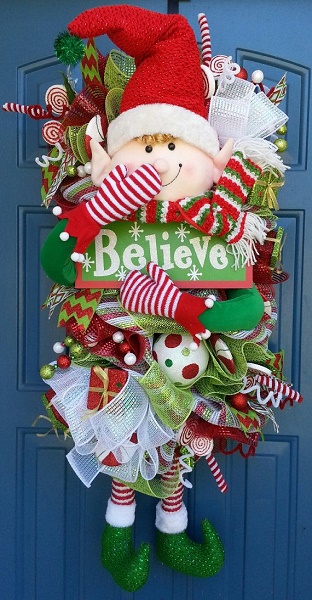 Best DIY Christmas Door Decoration Ideas
Did Santa made the door hanger for you? It's his famous laugh of "HO HO HO!"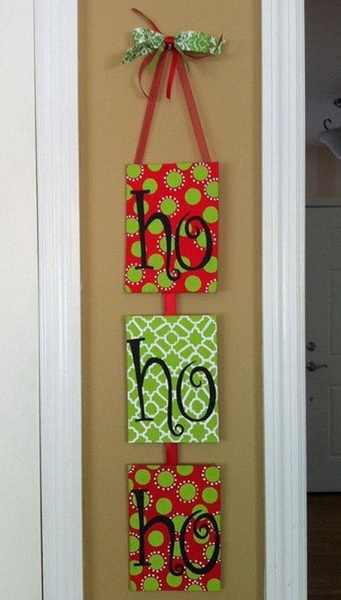 This huge Christmas ball door hanger got a very striking color. It would get attention easily.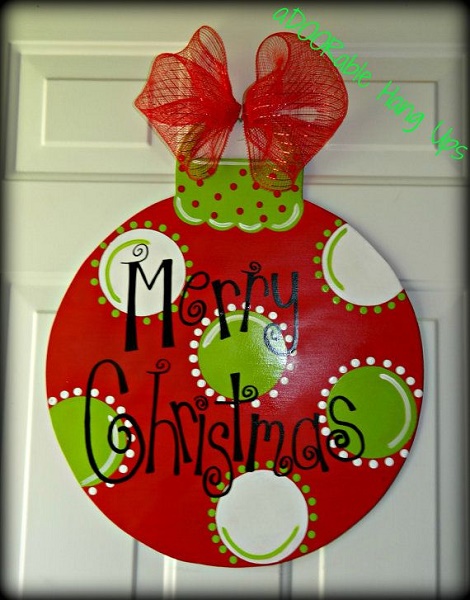 DIY Christmas Tree Ribbon Door Decoration
This decor idea is a combination of dark green and light green ribbons. Just right for a low budget Christmas preparation.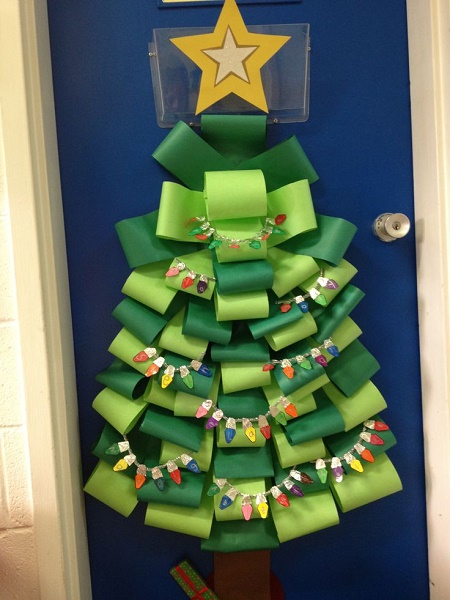 From one Christmas tree to another.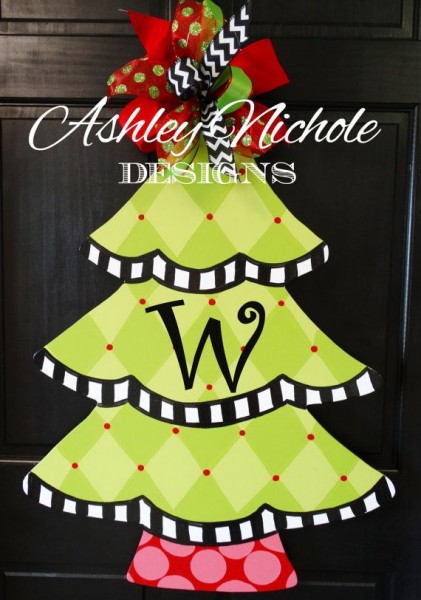 Oh this one's really pretty!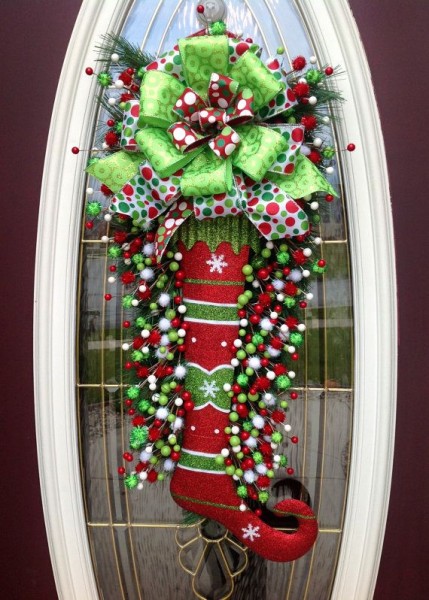 Another Easy DIY Christmas Door decoration. There's Santa, Rudolph,an elf and Frosty the Snowman.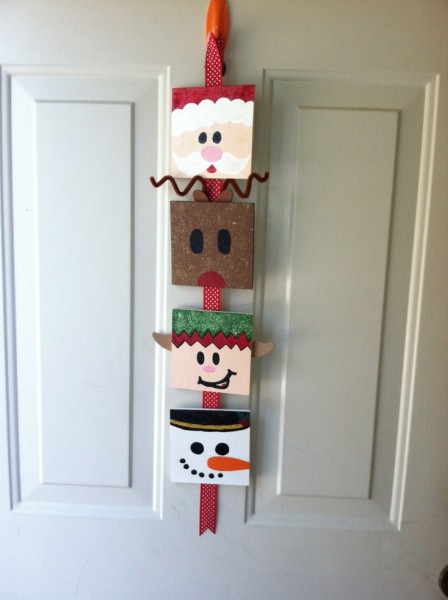 Elf Shoes Christmas Wreath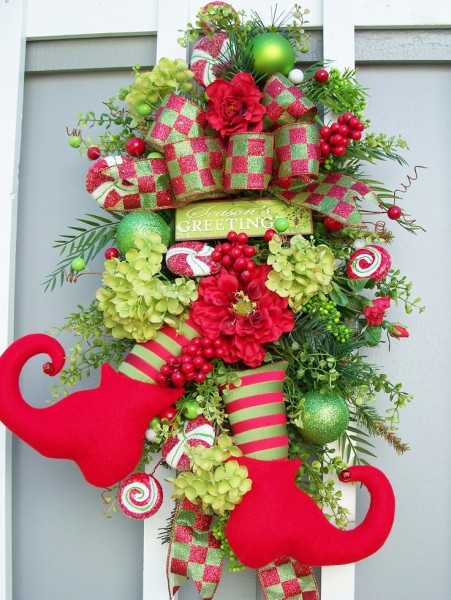 A Frosty The Snowman Christmas Wreath!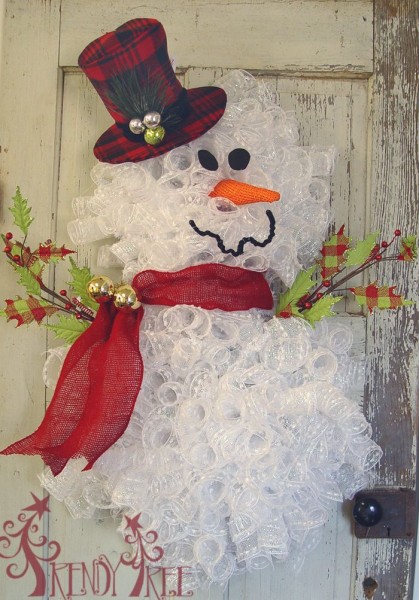 or this!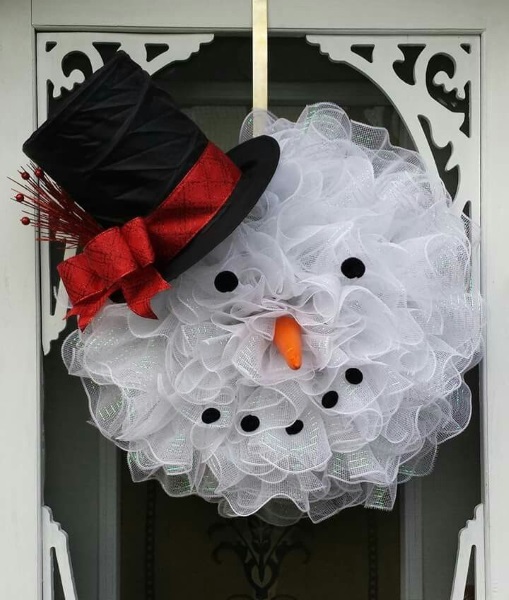 A Christmas Tree made of glitter ribbons.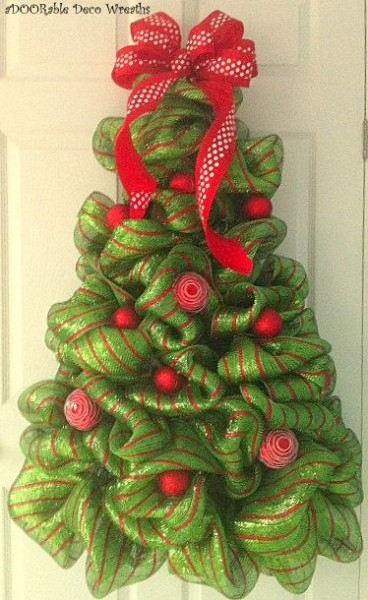 I just can't get enough of this green and red Christmas wreath ideas.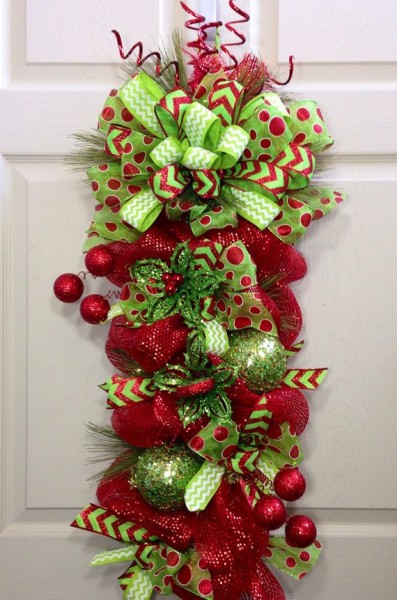 Santa Hat Door Hanger
Fill it with flowers, like a hanging vase!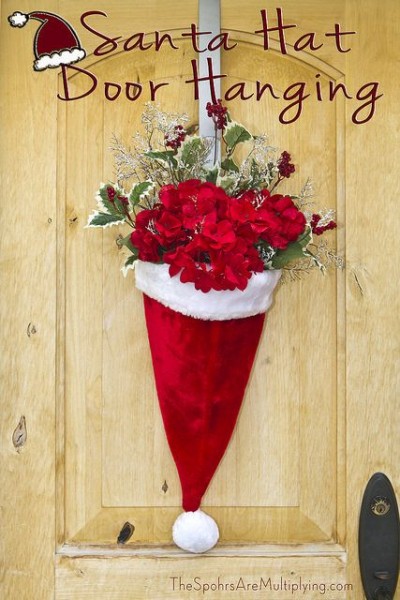 A Huge Christmas Ball with your family name's initial.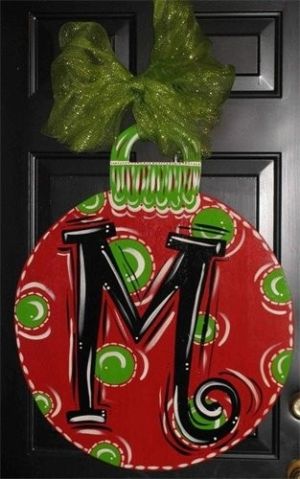 Best Christmas Door Decoration Ideas
The following samples are figures, photos, or resemblance of different Christmas and non-Christmas characters. The kids would crazy seeing any of these on their classroom's door. Are you ready to surprise them?
Best Santa Christmas Door Decoration Ideas
The first sample shows paper or just boards. The second sample shows cotton being used for the white area of Santa's suit. Both really pretty and I'm confused with idea to use for our Sunday school's room.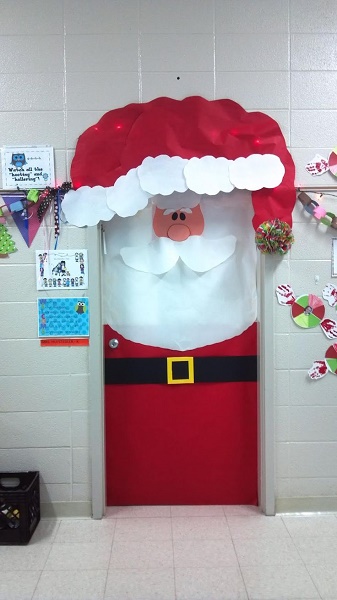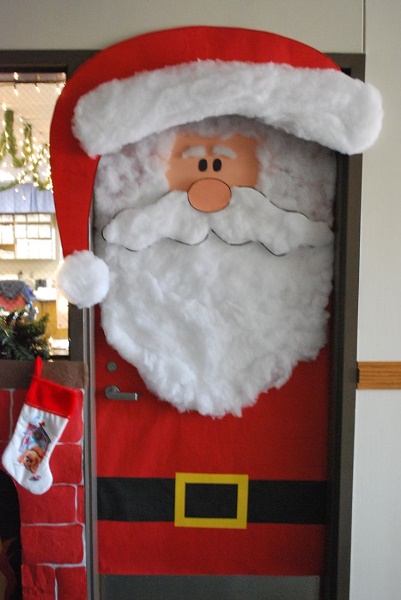 Minion Santa Christmas Door Decoration Ideas
Don't expect this Santa to say Ho Ho Ho but instead, expect he'd say Ba ba ba ba ba na na.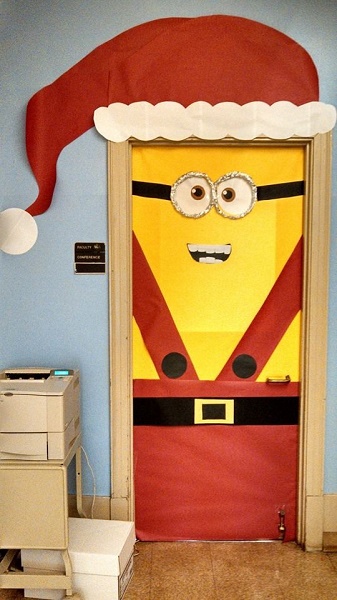 Elf Santa Christmas Door Decoration Ideas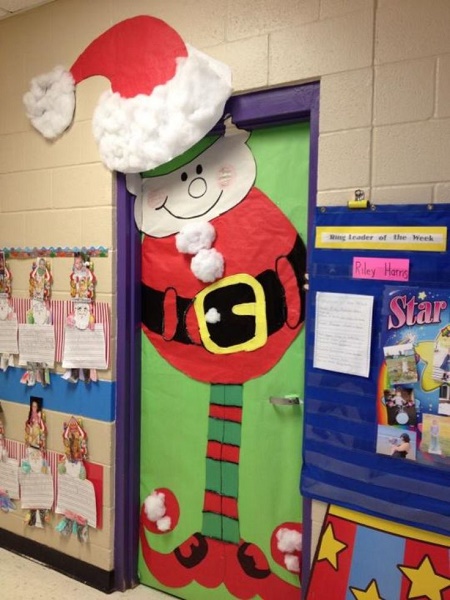 Funny Santa Christmas Door Decoration Ideas
Geee this is hilarious. Santa's caught in the act!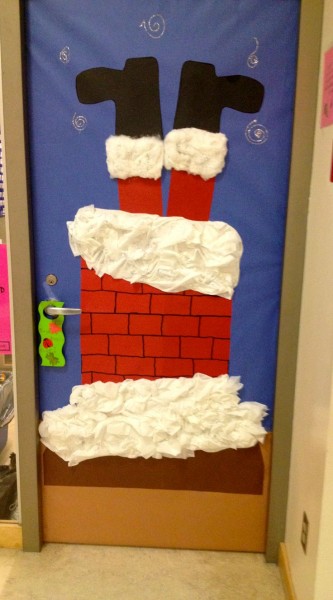 This one's bigger. You have the option to just occupy the door alone or exceed the space.
A Chimney Door Decoration!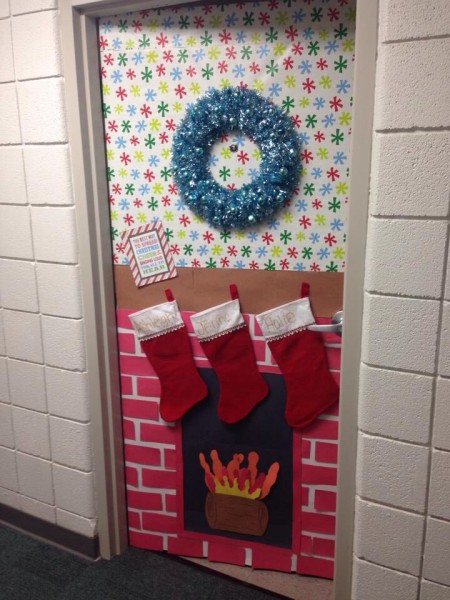 Best Snowman Christmas Door Decoration Ideas
Frosty is also a popular Christmas character. Nowadays, when kids see a Snowman they would immediately think it's Olaf from the movie Frozen.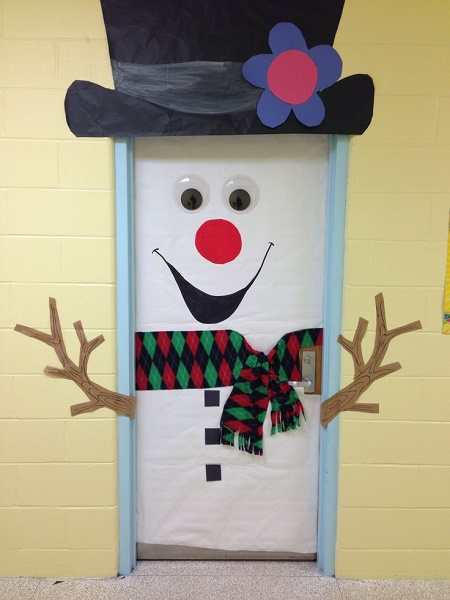 DIY Snowman Christmas Door Decoration Ideas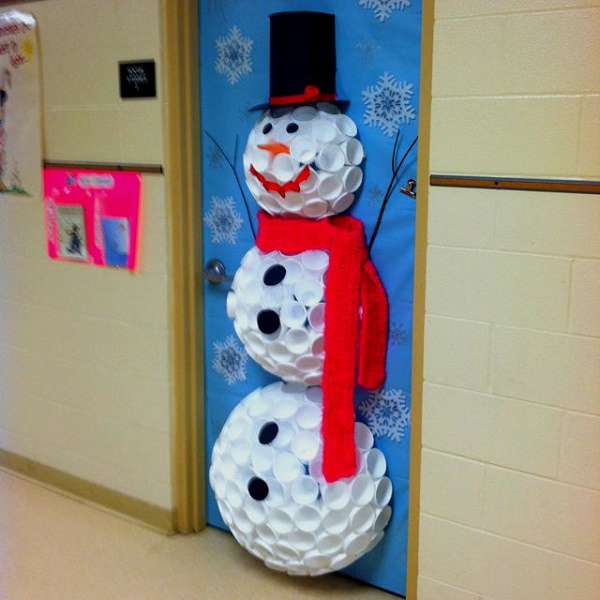 Beautiful Snowman Christmas Door Decoration Ideas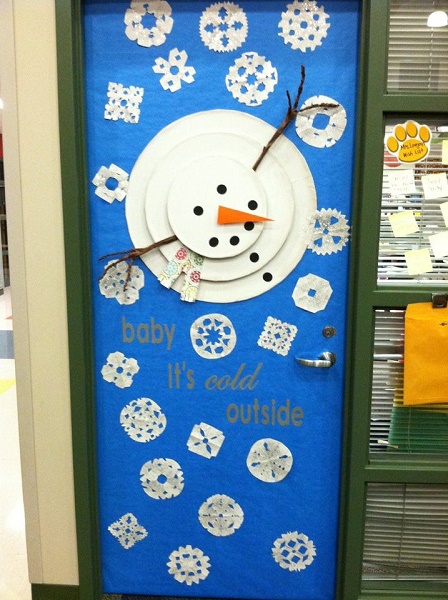 Easy Snowman Christmas Door Decoration Ideas
This one's the simplest and easiest among all the DIY Snowman door decoration.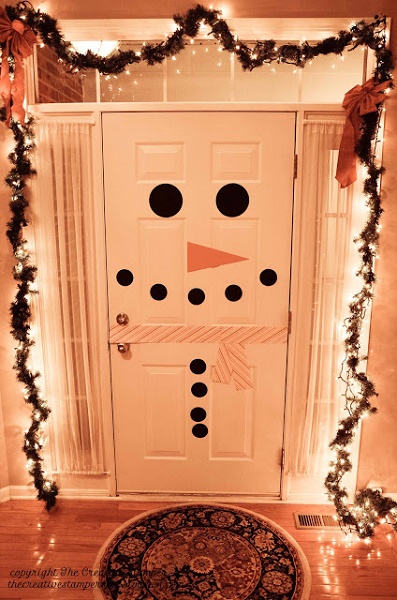 Reindeer Christmas Door Decoration Ideas
Oh Rudolph is never poor. He's also another Christmas favorite character, the most famous among his gang.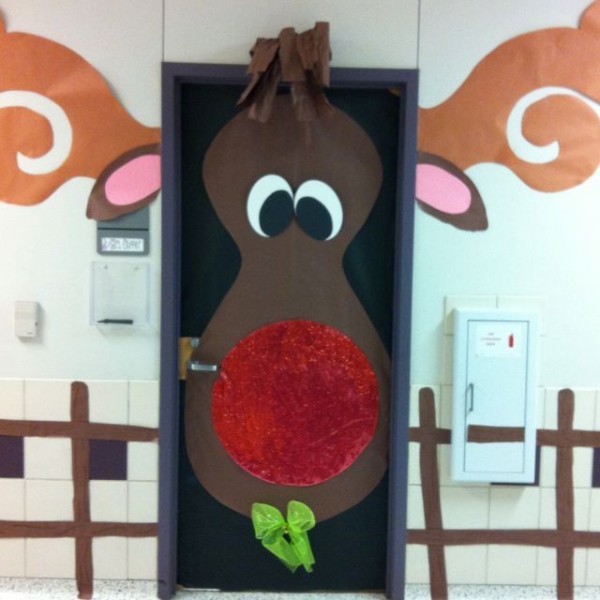 Funny Rudolph Christmas Door Decoration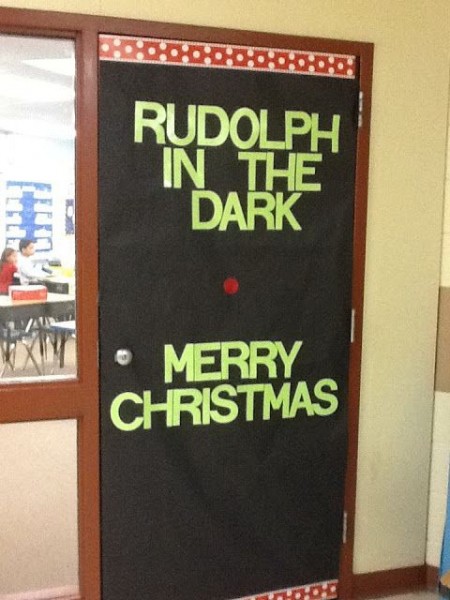 Singing Rudolph Christmas Door Decoration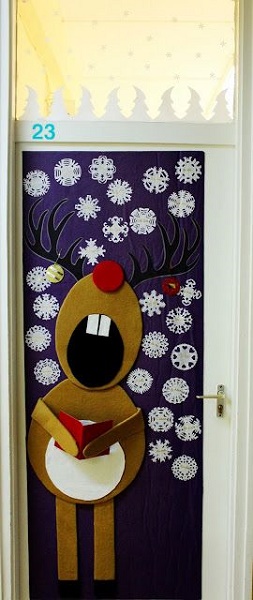 Funny Reindeer Rudolph Christmas Door Decoration Ideas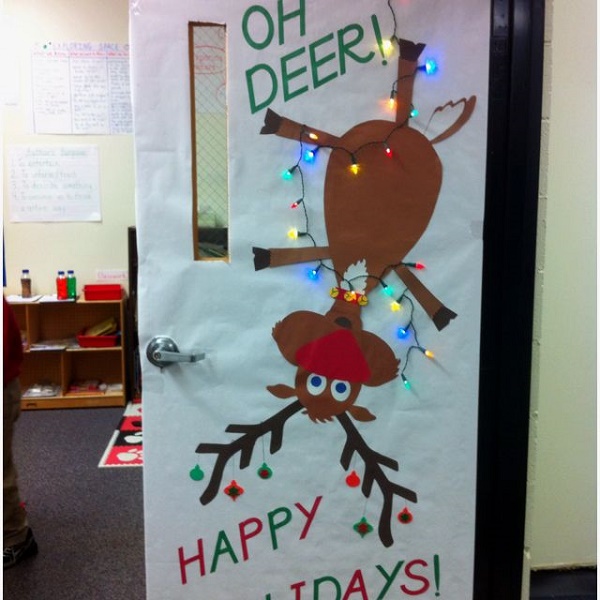 Easy DIY Reindeer Christmas Door Decoration Ideas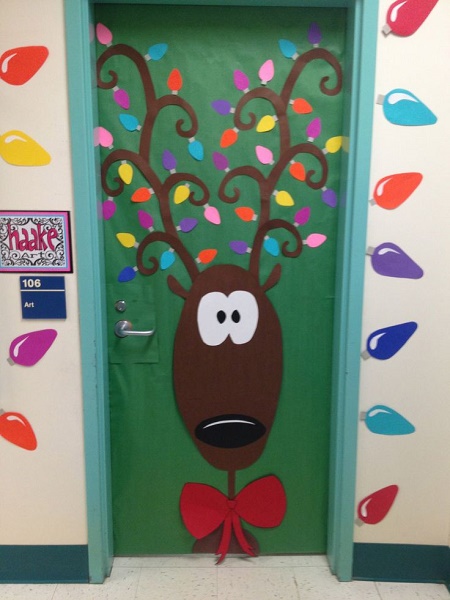 Cute Penguin Christmas Door Decoration Ideas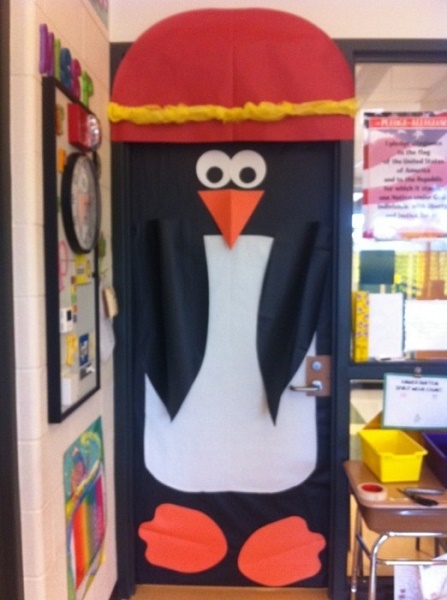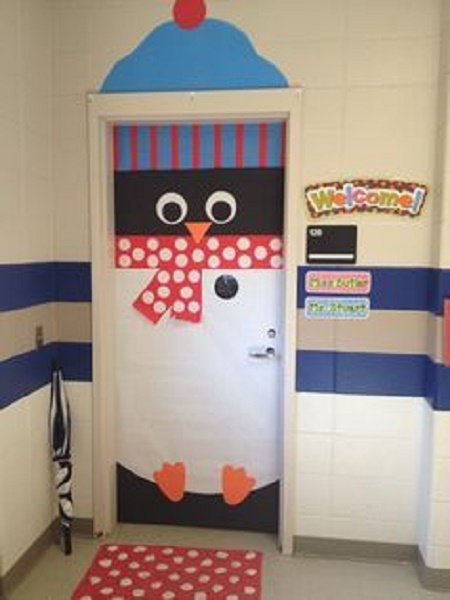 Ginger Bread House Christmas Decoration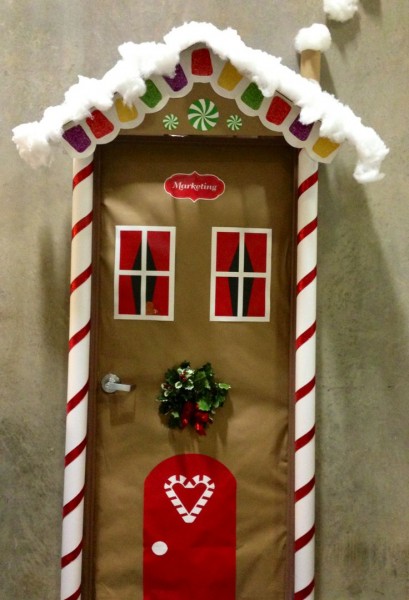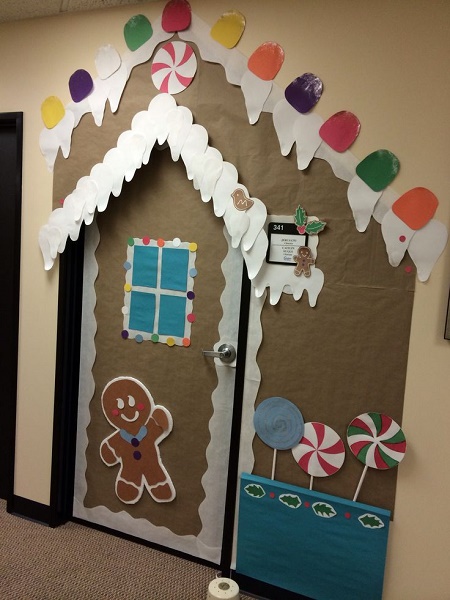 Christmas Door Decoration Ideas for Classrooms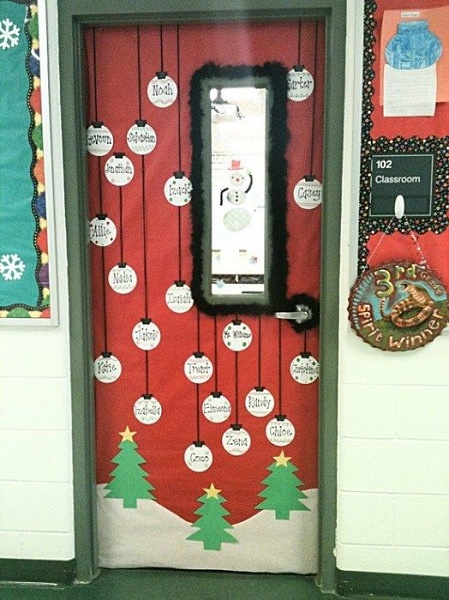 Snoopy Christmas Door Decoration Ideas
Night Before Christmas Door Decoration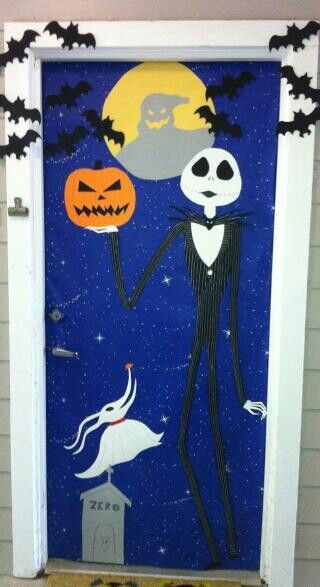 I do hope you enjoyed the collection because I did! When you think you're satisfied with a wreath and realized you could have done better and something catchy. Please don't hesitate to share your very own ideas of Christmas door decorations. This post would love to feature your creations too! Share this awesome ideas with your family and friends on Facebook, Twitter, Pinterest and email. Be creative and be imaginative! The Yuletide season is on it's way!