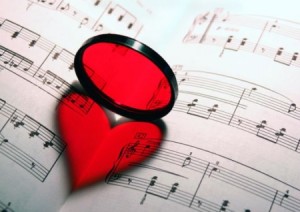 Whenever I'm invited to attend weddings, I'm always amazed with every details on the church and reception venues. Be it from the flower arrangements, to the table settings, the presidential table, the wedding cake, the wedding souvenirs, light settings, the entourage dresses and etc. Making the atmosphere even more romantic and overwhelming whenever I hear sweet great Wedding Songs! Oh yes, these wedding music adds up so much love and harmony for the big day. It shares the feelings of both the bride and the groom towards everyone who are to witness their exchange of vows.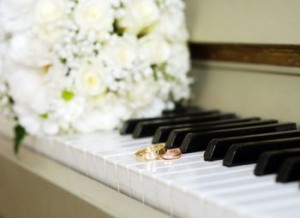 These Wedding Songs could either be pre-recorded songs, performed live by a choir or by a band and some are played on the piano with a soloist. Some wedding songs are even so grand being accompanied by violins and orchestra. On some part of weddings, it's either the bride or the groom is singing. Yup! There was a wedding where the bride was singing while walking down the aisle and also a wedding where the groom was singing while watching the bride walk towards her. Whichever, no doubt that wedding songs list is something that's also very important for the occasion. It's a great day that a loving couple is finally bound in love and their most favorite love songs or theme songs could add up to the event's perfection!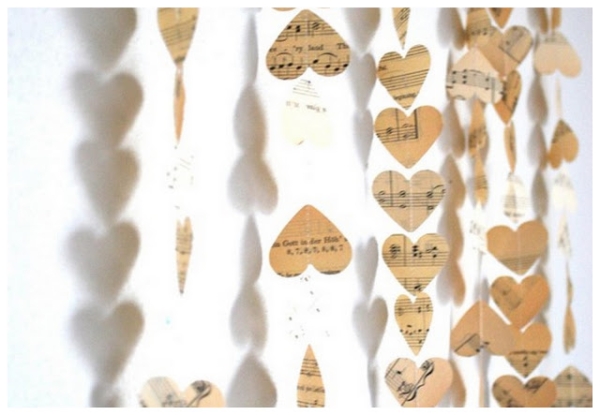 If you're someone getting married soon or you know someone who's saying "I do" in the near future, I would love to share with you my list of Best Wedding Songs! Browse no more because the list below includes songs for every part of the wedding. The artists are also indicated for you to know if it suits a male or female singer. Our list will consist of the most Popular Wedding Songs– could either be Classic Wedding Songs and Modern Wedding Songs. You just have to pick songs you really like or are applicable to your own love story. Enjoy the list and you could either search for them in Youtube or download them if they are available on 4shared.com Don't worry I'd provide free download links here for each of them really soon.
Wedding Entrance Songs or Wedding March Songs of the Entourage and Bride Entrance song.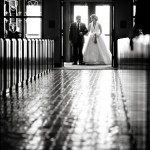 As we all know, the very popular song for the Bride Entrance song is the "Here Comes the Bride" or "Bridal Chorus." I would usually call "tan tan ta nan" as how we hum it. But nowadays, there has been hundreds of love songs to suit this part. Even more romantic and dramatic to make it a more touching moment for everyone! The classic tradition of Bridal entrance is with the father but today, it's both the mother and the father of the bride. In the absence of the father, it could either be with the closest uncle, or brother or grandfather. Today, we could see that the wedding entrance is modified. Sometimes, parents march right after the entourage and the bride walks down the aisle alone. Here are some love entrance songs that fits the bridal's entrance. You can play other songs found on other list for the entourage march but for the bride, these songs below are awesome!
Beautiful Days by Kyla
This I promise you by Ronan Keating
The Love I Found in you by Jim Brickman
From this moment by Shania Twain
The first time I loved forever by Lisa Angelie & Ron Pearlman
Looking Through The Eyes Of Love by Melissa Manchester
Angels brought me here by Carrie Underwood
Wedding Ceremony Songs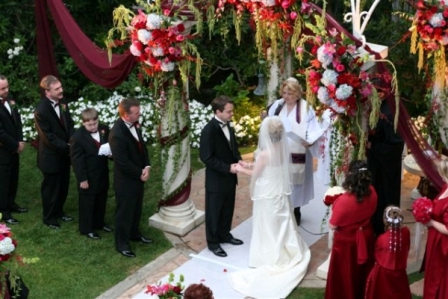 These are songs played especially when everyone is gathered to witness the formal joining in the legal state of matrimony for this couple. Most weddings are done in the church, but nowadays the venue even for the ceremony on different venues. Yup, to mention the beach weddings, garden weddings and weddings on hotels and restaurants.
I Do (Cherish You) by 98 Degrees
Forever by Damage
On this day by David Pomeranz
Born for you by David Pomeranz
The love I found in you by Jim Brickman
This I promise you by Ronan Keating
How did you know by Chiqui Pineda
The Gift by Jim Brickman
Wedding Recessional Songs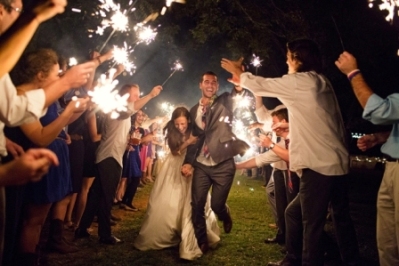 As newlywed couple walks out of their wedding ceremony, a recessional song or music is played. Being pronounced as husband and wife, these songs are upbeat and of happy rhythm! Yes it's a party for everyone around!
By Chance (You and I) – JRA (especially the chorus)
I do by Colbie Caillat
Walking On Sunshine – Katrina and the Waves
Marry you by Bruno Mars
I'm Yours – Jason Mraz
Lucky– Jason Mraz
So Happy Together by Turtles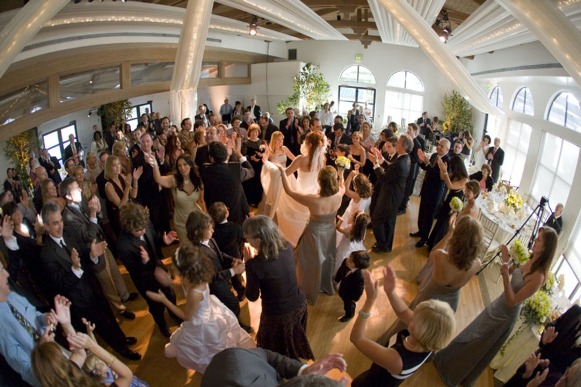 Wedding Reception Songs
These are songs to be played on the party venue to continue the other parts of the wedding ceremony. Reception includes entrance as husband and wife, wine parade and the toast of wine, slicing of the cake, gift opening, signing of guests book and some other wedding parts. It actually varies from one country to another because I know each has different custom and practices. These songs can be played as backgrounds while these activities are done. Except for the father and daughter dance, first dance and the mother son wedding songs because we've got separate lists for these categories.
A moment like this – Kelly Clarkson
Runaway by The Corrs
God must have spend by NSync
With You – Chris Brown
Because of you by Kyla
I'll be by Edwin McCain
More Than Words – Extreme
Perfect Two by Auburn
I Knew I Loved You – Savage Garden
I finally found someone by Bryan Adams and Barbra Streisand
When you say nothing at all – Ronan Keating
Grow old with you by Adam Sandler
All my life by America
Love moves in mysterious ways by Nina
Out of my league by Stephen Speaks
The way you look tonight by Michael Buble
Valentine by Jim Brickman
This I promise you by N'Sync
The prayer- Andrea bocelli and Celine dion
You're the Inspiration by Chicago
I swear by All 4 One
I Love You This Big by Scotty Mccreery
Joint Wedding Dance Songs Father Daughter Wedding Songs or Father Daughter Wedding Dance Songs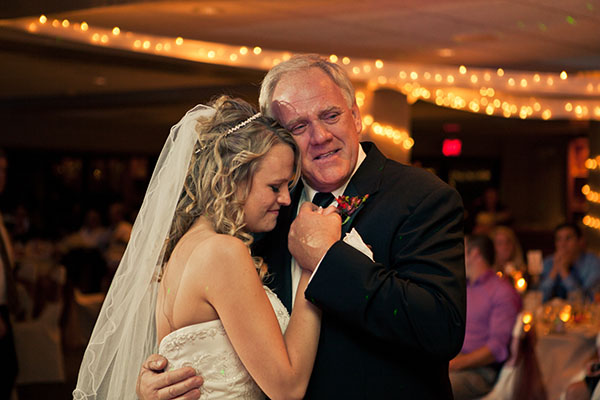 Why is it a part of the wedding ceremony? It's because getting married to your husband is also changing your family name from your father's surname to your husband's surname. Yup, it's shows that since you were born, you have live all your life being in the care of the father before marriage. He has provided every need of the daughter but the wedding day is the day, in which the bride will be spending the rest of her life with her husband and is now under his care. This part is actually one of the most emotional moment of the wedding day. I know most of the daughters are more attached to their fathers than mothers.
Mother Son Wedding Songs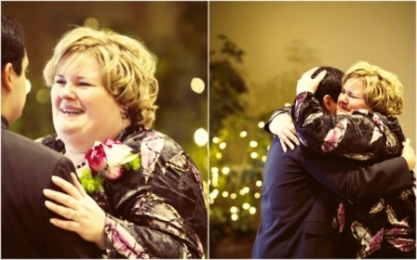 Obviously, this is the counter of the Father and Daughter Wedding Songs. I know that sons are also very attached to mothers. That's how I see it in from my brothers too. Mothers are also emotional when their sons get married because before they have been caring for their boy, and now there will be someone to replace their part in their son's life. Someone who would cook for the son, prepare everything, tell stories with and most especially someone that would show so much love for their son.
These are songs that suits as Father Daughter Wedding Songs or Father Daughter Wedding Dance Songs and Mother Son Wedding Songs.
I'll Be There For You – Martin Nievera
Stand By Me-Ben E. King, John Lennon
You'll Be In My Heart-Phil Collins
What A Wonderful World – Louis Armstrong
Moonriver by Andy Williams
You've Got a Friend – James Taylor
You Are The Sunshine Of My Life-Stevie Wonder
You Raise Me Up-Josh Groban
The Wind Beneath My Wings by Bette midler
You by Carpenters
You Are So Beautiful-Joe Cocker
How sweet it is by James Taylor
Do I Make You Proud
Have I Told You Lately That I Love You?
I will by by The Beatles
ONLY SUITS FOR MOTHER AND SON DANCE
It Happens In A Heart Beat
A song for mama by Boyz II Men
The Man You've become
Thank you Mom by Good Charlotte
The First Time Ever I Saw Your Face – Roberta
ONLY SUITS FOR FATHER AND DAUGHTER DANCE
Because You Loved Me – Celine Dion
Butterfly Kisses by Bob Carlisle
Isn't she lovely by Stevie Wonder
My Girl by Temptations
A song for my daughter by Ray Allaire
Thank heaven for little by Billy Joel
Marry your daughter by Brian Mcknight , play this song before the father lets go of her daughter to have her first dance with the groom.
Best First Dance Wedding Songs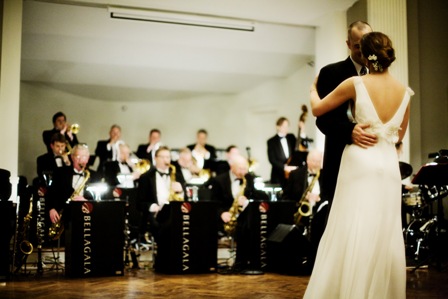 These wedding first dance songs are usually mellow. This is a part of the reception where the bride and groom dances in front of everyone as a married couple.
All of Me by John Legend makes a lovely wedding song! (update 06.12.14)
Who would not fall more when a husband sings this line to his wife?
'Cause all of me
Loves all of you
Love your curves and all your edges
All your perfect imperfections
Give your all to me
I'll give my all to you
You're my end and my beginning
Even when I lose I'm winning
'Cause I give you all of me
And you give me all of you, oh
Little Things cover by Rhap Salazar (update 06.26.14)
Beautiful Days by Kyla
I love you so by Toni Gonzaga
Have I told you lately by Rod Stewart
The Way You Look at Me
Stand by me by Shayne Ward
Richard Poon – You and I Lyrics
Now that I have you by Erik Santos
It's Your Love – Tim McGraw/Faith Hill
You are the one by Toni Gonzaga
Make you feel my love by Adele
Love of my life by Jim Brickman
Destiny by Jim Brickman
The Love I Found In You by Jim Brickman
Beautiful in my eyes by Joshua Kadison
I will be here by Steven Curtis Chapman
In your eyes by Regine Velasquez
Forevermore by Side A
Never thought by Dan Hill
Could not Ask for More – Edwin McCain
Saving Forever For You by Nina
You and I by Richard Poon
More Than You'll Ever Know – David Pomeranz
TRIVIA
: When Richard Poon made a music video of this song 3 years ago, she was with Maricar Reyes (a Philippine actress). It was actually the beginning of their love story and they finally got married last month.:)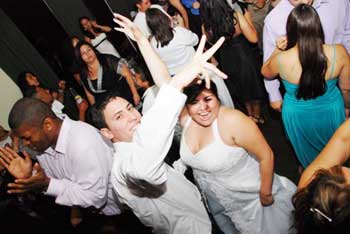 Modern Wedding Songs and Fun Wedding Songs

Some couple doesn't like the dramatic, solemn or mellow atmosphere. So other new wedding songs are actually funny, cool, clumsy, naughty and just all about expressing so much excitement. But of course, not everyone will like these kind of songs, especially the most oldies. This list is a very sample of this modern and fun wedding song.
Marry You by Bruno Mars
I do by Colbie Caillat
Love Someone – Jason Mraz
Just the way you are by Bruno Mars
Collide by Howie Day
With you by Chris Brown
I Won't Give Up- Jason Mraz
Marry Me – Train
Bubbly – Colbie Caillat
Little Things by One Direction
Real Love by Eric Benet
Love of my Life by Briak Mcknight
A thousand years – Christina Perri
Christian Wedding Songs :
Your choice of which part of your wedding would you want to use them.
These are songs that suits Christian Weddings very much. Mostly, these would include praises to God, giving thanks to God and honoring God for the wedding day and the bride. The special person that God has sent to love and be loved.
When God Made You – Newsong with Natalie Grant
God gave me you by Bryan White
Thank God I found you by Mariah Carey ft. 98 Degrees
This is the day – Wedding Song
Answered Prayer – Bob Carlisle and Lisa Bevill
The Marriage Prayer – John Waller
Promise Of Love – Martin Nievera
My Heart Belongs to You – Jim Brickman
Frozen In Time- James Collins
Classic Wedding Songs:
Your choice of which part of your wedding would you want to use them.
The Wedding – Julie Rogers
Can't help falling in love by Elvis Presley
Unchained Melody – The Righteous Brothers
Unforgettable – Nat King Cole
Nat King Cole – The Way You Look Tonight
Til There Was You – Beatles
Shower me with your love by Surface
Cherish The Treasure – David Green
Endless Love – Diana Ross & Lionel Richie
What A Wonderful World – Louis Armstrong
You Are So Beautiful by Joe Cocker
Tonight I Celebrate My Love by PEABO BRYSON
Only You by The Platters
Love Will Be Our Home by Sandi Patty
Could I Have This Dance by Anne Murray
When I Fall In Love – Celine Dion & Clive Griffin
Till there was you by Piolo Pascual
Unforgettable- Nat King Cole
Groovy Kind of Love by Phil Collins
Punjabi Wedding Songs
Mostly people of Punjab region arenow divided between in India and Pakistan and speak this language. It is now mostly spoken by the majority of Pakistan population.
Aadi Kudiye Jaandi Kudiye
Ghori Chariah Veera
Giddah
Hun Kidher Gaiyan Ve
Jaago
Jaano
Kadh lae Jawani Naal
Kanghi Vahwan
Khare Nanke Dara
Kadma Kalirhakyon Aayin
Maavan Te Dhian
Mein Challi Piya Pakre
Meriyan Lal Vangan
Music
Nach Nach Vehra
Sehre Waliya Veera
Shava Ni Hun Jago Aayia
Sun Heeriye Teri Preet
Surma Vikna Aaya Ni
Vehra Shagna Da
Indian Wedding Songs or Hindi Wedding Songs or Shaadi Songs
Hindi is 1 of the official language of India. So I've included these songs here in Indian Wedding songs.
Mehndi Hai Rachnewali
Shaadi Ke Liye Razaamand Kar Li
Banno Rani
Dulhe ka sehra suhaana
Joote Dedo Paise Lelo
Maahi Ve Maahi Ve
Mehndi Laga Ke Rakhna
Le Jayenge Le Jayenge
Banno Teri Aankhiyan
Babul Ki Duaayein Leti Jaa
best wedding songs Philippines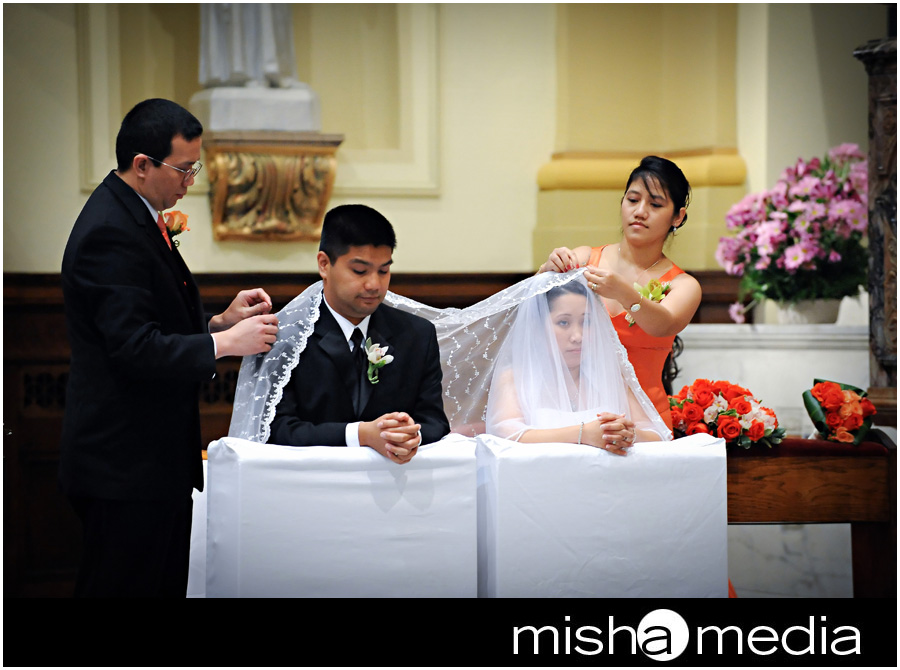 Tagalog Wedding Songs
[youtube http://www.youtube.com/watch?v=v5N9L8kAneM]
Watch in Youtube Tagalog Wedding Songs
Since I'm from the Philippines, I'm also sharing few Tagalog Wedding Songs here in the Philippines. To some, hearing these wedding songs in our language is actually corny, cheesy or baduy. But to some, they may be able to express their true emotions because it's in our language. These are never forgotten through the years.
Ikaw by Yeng Constantino (update 09/14/14)
Ikaw Lamang by Jay R (Original by Janno Gibbs and Jaya)
Ikaw by Regine Velasquez
Panunumpa by Carol Banawa
Panalangin by Apo Hiking Society
Bakit ba ganyan by Dina Bonnevie
Kahit maputi na ang buhok ko by Noel Cabangon
Kailangan ko'y ikaw by Regine Velasquez
Pangarap ko ang ibigin ka by Regine Velasquez
Dahil sa iyo ( Classic Tagalog Wedding Song)
Pag-ibig ko sayo'y totoo by The Boyfriends
Pag-ibig ko sayo'y di magbabago by Men Oppose
Kasama kang tumanda by Daniel Padilla
Buko by Jireh Lim
Ikaw Lamang by Silent Sanctuary
Kaytagal Kitang Hinintay by Spongecola
Ngayong Nandito Ka by Divo Bayer (with Jericho Rosales and Kristine Hermosa version)
Sa Isang Sulyap Mo by Bryan Termulo
Kahit Kailan by South Border
Walang Iba by Ezra Band
Nais Ko by Side A
If you're a music lover, I'm sure you have more good Wedding Songs in mind. I'd be very glad to hear from you so I could make this Wedding Songs List even better. It's my joy to be able to share the list above. Some are actually my personal favorite and I've added the most common songs I've been hearing whenever I attend wedding. I would like to congratulate the future brides and groom. Best wishes and just keep the flame burning!