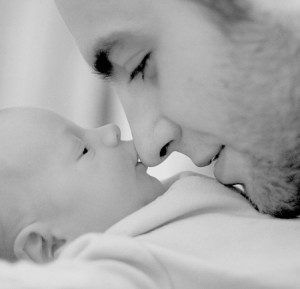 When the Mothers Day celebration was founded, some people thought of creating celebrations for other family members as as sign of honor and gratitude but it is said that the most successfully pursued was the Fathers Day. It was in 1910 or the next year after founding the Mothers Day when Sonora Smart Dodd initiated this celebration. She told the Pastors about her father who's been a single parent to 6 children including Sonora herself. They heard that a sermon was made for Anna Jarvis' mother in 1909 that started the Mothers Day so she suggested that there should also be a counterpart occasion to express love, thanks and honor for the fathers, father figures, paternal bonds and influence in the society. The sermon for honoring the fathers happened in the 3rd Sunday of June that year and that's how it all started.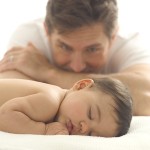 It is said that this celebration wasn't a success at the beginning. There was some in between years when Fathers Day has not been celebrated but how lucky we are that this occasion is one of the most important day to remember at the moment. Our society encourages each and everyone to continue practicing this lovely day to express our heartfelt gratitude towards our dear fathers.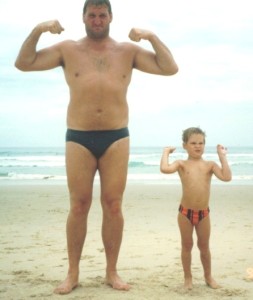 I am the youngest child in the family and since I am a girl, my dad has been so sweet and affectionate to me. I was a Papa's girl but wasn't spoiled! I would really agree with the famous quote "A father is his daughter's first love and his son's first hero". Yes! He was indeed the most handsome, thoughtful, caring, sweet guy I've ever known and everything he does was magic to me. He was someone who could melt me with his smile, indeed my first love. And I understand why he is said to be the son's first hero because sons would always look up to their fathers. They follow what a father would do and say, they act like their dad and simply believe that they have the best father in the world and that's how it should be.
Fathers Day this year will be on June 16, 2013. How ready are we to celebrate this day with our first love and hero? Our fathers have always been the provider at home, so we might be asking "What shall I give my dad when he have almost everything or could even buy everything for himself?". We really don't need to worry about the cost, we just have to put so much love and effort to make our gift or surprise priceless!
We are all different kids with different dads. Some are too sweet while some are too stiff. Maybe because they wanted to be tough at times to show proper discipline among the kids. Even if your fathers are stiff, I know for sure deep in their hearts they'd be so overwhelmed to see our surprises for them.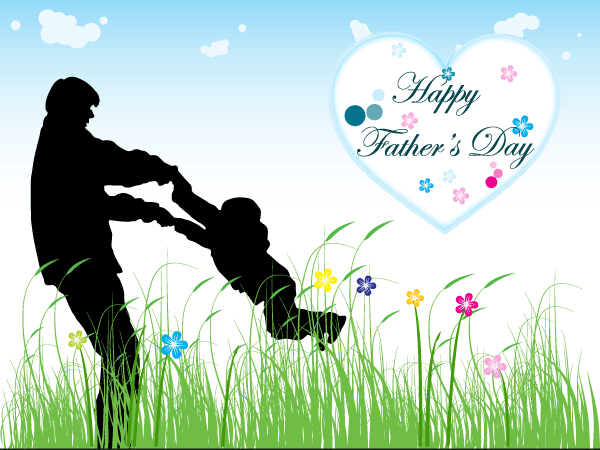 Here are some Fathers Day Gift Ideas I've compiled just for you. Let's give our dads a time to break for their hard work all throughout the year. Remember, a father can have many children but a child can only have 1 biological father. Be grateful when you know your father have loved and cared for you and it's just right for us to return what they deserved. Our dads may have different interests so which of these gift to give is for your to decide. I'd say, most in my list are of my own choice. Some are given and some are planned in the future. Enjoy the list everyone!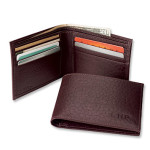 1. WALLET – It was few years ago when I gave my father a nice leather wallet. I knew I couldn't give him money much more than what he has given me, but at least his wallet was from me! All he has to do was to put his cash in it, nice isn't it! ;')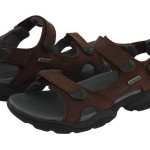 2. SHOES/SANDALS – Since dads are always on the go, give him any of these footwear. Sometimes these stuffs are ignored when they think so much about house and utility bills, grocery and every little expenses at home.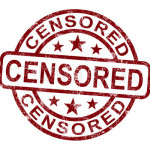 3. UNDERWEAR – Honestly yeah! I've heard it a couple of times among my friends, that parents would sometimes neglect to buy new underwear regularly because they'd rather save the money for the kids' needs. Awww too sweet!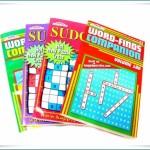 4. BOOKS – Depends on the interests of your fathers. If he loves novels, cook book, tutorial books, real life inspirational books or Christian guide books. My father really likes puzzles of any kinds so I had 4 books before that I knew he finished already.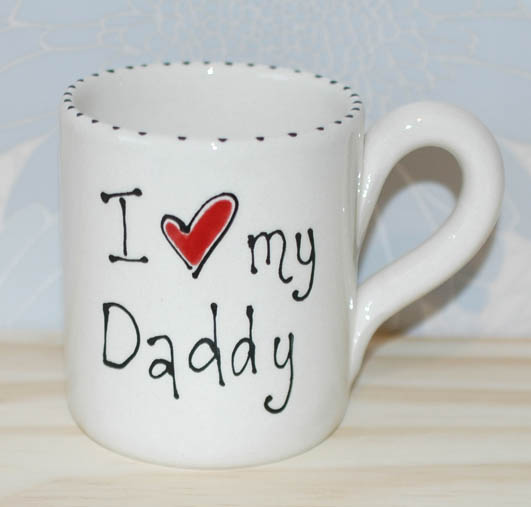 5. MUG – Most of the fathers love to start the day with a coffee. Go find a nice mug with father day designs or text. Sure they'd love drinking coffee with it.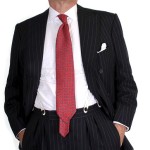 6. TIE – For kids whose fathers are still working in the office, then this would suit them. They will always remember you when they are at work wearing the tie you gave them. Would inspire them to do good I'm sure!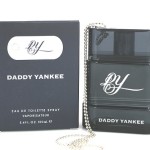 7. PERFUME – Give your dad a perfume he really like. Sometimes, items like perfumes are considered luxury for a family man. But what is giving this as a gift for him once a year right?
8. WATCH – It's not that you always want your father to look at your watch and go home immediately. It's just like telling him that every time he looks at his watch, he is well remembered by his family. (too cheesy!)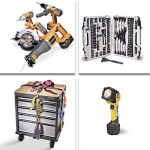 9. TOOLS – Does you father like carpentry stuffs, cooking, cars or any other interests with tools? Then give him any of these stuffs to make him enjoy more of his hobby.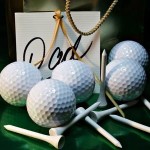 10. SPORTS ITEMS – It's almost the same with the #9, closely related to what your dad really likes but this is more on his sporty side. Some say every man has his sports. Supposed your dad likes golf , billiard, dart and etc.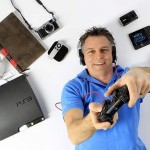 11. GADGETS – Since there are lots of nice applications for the high tech phones these days, sure our fathers would also love a tablet or iPad! You just have to install applications he might like. I would suggest puzzles, quizzes, chess and who knows he might like angry bird on his gadget. Dad's can be high tech too!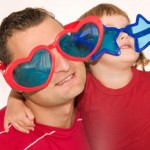 12. SUNGLASSES – Not because his getting old, he's getting out of the trend too. Give him a nice sunglasses and keep him looking young and cool. Remember it's also to protect his eyes from excessive sunlight so it's good for him. You might wanna try terno sunglasses!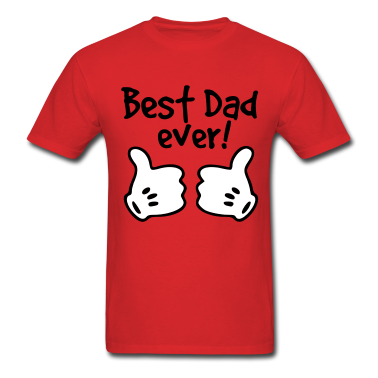 13. BEST DAD SHIRT – Let him know you are so proud of him by giving him this shirt. There's lots of best dad shirt designs all over the internet and you could have a personalized shirt for dad with his name.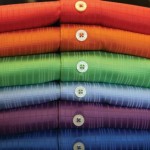 14. POLO – For some formal activities, fathers would look better wearing a nice polo. Pick his favorite color and make your dad happy! As his child, you should know his taste very well I assume.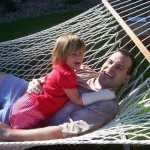 15. HAMMOCK – On his free time, give him pleasure to relax on this nice comfortable hammock in your backyard. Make sure to put it in a nice shady place so your father could have a nice rest or nap once in a while.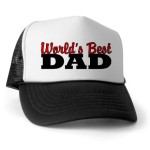 16. CAP – So he won't be under the direct heat of the sun when he's out. Fathers don't like umbrella that much right?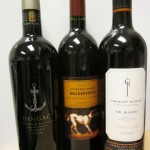 17. WINE – Some fathers love to collect wines, keep and save for special family gatherings. So what are you waiting for? Know his favorite wine! Just like the wine, our fathers never gets less important in our lives. In time, a father gets better.
18. LIGHTER – For fathers who smoke, it's a joy for them to own a nice designed lighter. Some lighters are cool enough that you wouldn't even recognize it as a lighter. Some are bullets, pens, pistols and more.
19. JERSEY – A jersey of his favorite basketball team would make him really happy. How much more if you'd get a jersey # of his favorite player right?
20. HELMET – If he's more into motorcycles, then a cool helmet would make your dad happy. Don't forget it's for his safety too.
21. SHAVING PRODUCTS – Men would always look after their personal hygiene. Help your dad in keeping himself neat by giving him a nice set of shaving products. Don't forget to take care of him, because he might not be considering his sake anymore much as he thinks of his child's sake.
22. FATHERS DAY CARD – This could cost the cheapest but not the cheapest in value towards our fathers. Fill it with so much love, joy, thanks and wishes of good health. It would touch his heart and remind him he was such a good father to deserve a good greeting.
23. MASSAGE TREAT – Make your father feel that on this special day, he's really the boss! Let him relax so for one day he'd forget about all the busy days he's been working hard to provide for the family.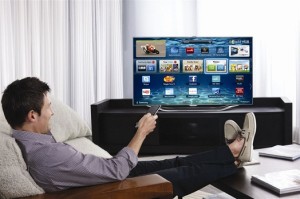 24. TV – Getting more big time, if your father loves watching tv shows and movies, sure he'd be happier to watch on a new lovely tv. The television these days are awesome!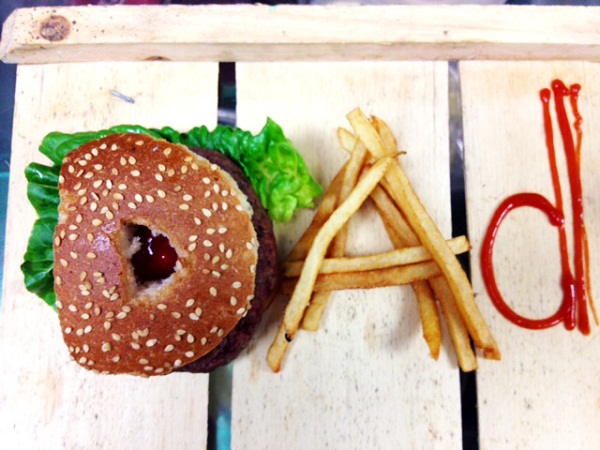 More Fathers Day Gift Ideas and Card Ideas
Fathers Day Gift Ideas From Easyday
Fathers Day Gift ideas from Readers Digest
Fathers Day Cards from hallmark.com
25. FATHERS DAY DINNER – Just like the mothers day list, a special family dinner for the fathers day occasion is still the best for me. There's no greater gift that a child could ever give than to be in the sight of his father, spending the special day of expressing honor and love to all fathers in the world.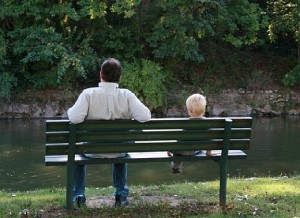 At times, fathers can be naggers too when they get older. They ask in repetitions, they talk about things over and over,they tell you not to do and do things but we sometimes ignore because we think we're at the right age to decide for ourselves already. What to do? Just remember that once we were young and naggers too, our fathers were never annoyed when we asked them about stupid things in REPETITIONS. They gave us answers because it was their joy to talk with us. So now even if they become annoying, let's be extra patience with them. We are theirs and our fathers are OURS.
No matter how grand or simple our Fathers Day celebration is, I know for sure our dads would keep it in their hearts forever. Let us make them feel that as they age, they are being loved even more.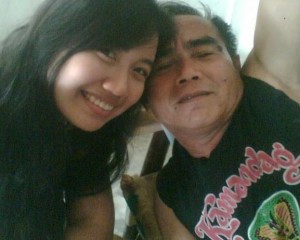 Happy Fathers Day to my Papang!