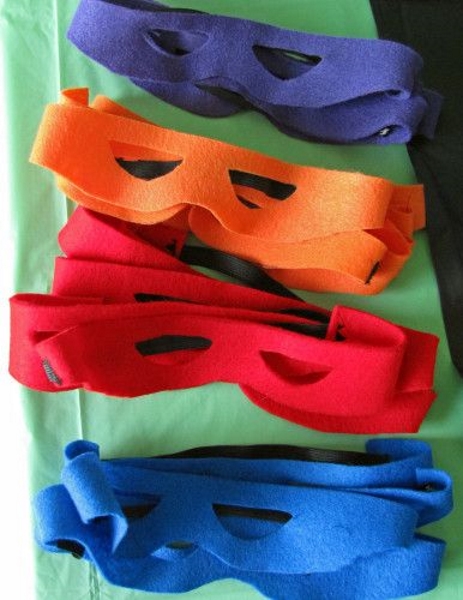 Every person has a birthday and it can be guaranteed that everyday, hundreds or thousands are celebrating their day of birth. Some people might dislike the thought of celebrating it because it means getting older but others may embrace and look forward to this big day believing that getting older may also mean getting wiser. Some of these birthday celebrants may be strangers out there while some of them may be people we know and are really close to our hearts, like our very dear friends.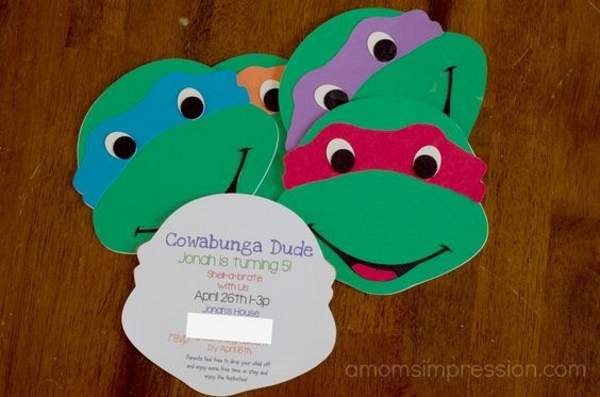 The traditional way to deliver birthday greetings is through physical birthday cards. There is an entire industry developed around the function of writing birthday greetings like Hallmark , American Greetings and some local greeting card manufacturers which can be bought on department stores. Wishes can be written in a funny or witty style, or they can warm and sentimental. Some cards may be done specific to the relationship and there are even cards for delivering late birthday wishes. Like if you're planning to create your DIY Birthday Card for a friend, please do consider on writing these wonderful birthday greetings and wishes. These are all full of love, meaningful and inspirational.
Happy Birthday Messages For A Friend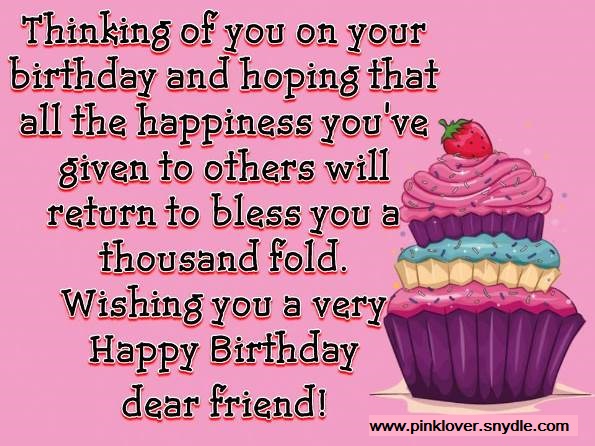 Thinking of you on your birthday and hoping that all the happiness you've given to others will return to bless you a thousand fold.
Wishing you a very Happy Birthday dear friend!
I have three wishes for you on your birthday. First, I wish that this Birthday teaches you something new and beautiful. Second, I wish that you have a day that you'll remember forever with a smile. And third, I wish that such days keep coming in every single day.
Wishing my friend a beautiful day;
hopes and dreams I'm sending your way.
May all be good and all come true
on this very special day!
May you find pleasure everywhere, and may every moment today make you smile.
Don't let any frown, rude word or cloud dampen your day today.
Cute Birthday Wishes For Best Friends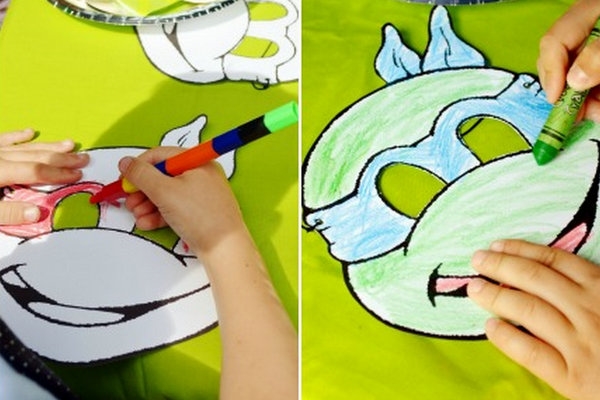 May every day for the rest of your life bring you happiness.
Happy Birthday!
I'm so thankful I found a friend like you! May every candle, star and wishbone you wish on bring you luck in everything. Wishing you happiness always !!
!!Happy Birthday friend !!
On your Birthday, my friend, let's promise to make this year even more fun!
May your day be as happy as you make me as a friend.
Wishing you….
Time to do everything you desire
Health to enjoy doing them
Laughter to help you through bad times
Friends to share life's pleasures with
Dreams to keep you going
Birthday Wishes For a Friend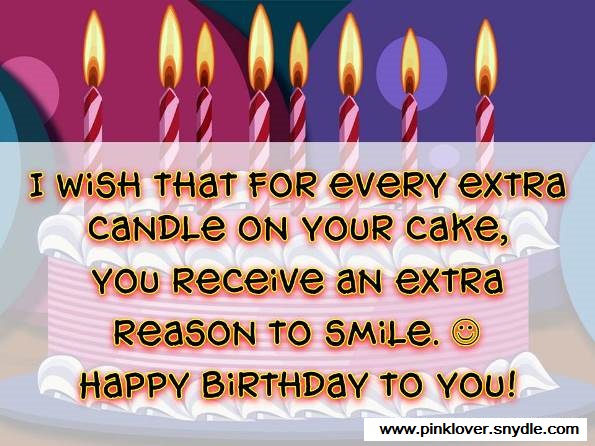 I wish that for every extra candle on your cake, you receive an extra reason to smile. Happy Birthday to you!
———————————–
Today is a perfect day to tell you that you are a wonderful friend. Happy Birthday! Wishing you all the best today and throughout the coming year!
————————————-
You're such a special friend! It's a pleasure to remember you anytime, especially on your birthday. Have a Great day ahead!
————————————-
May each year be another year to see the beauty of what you've done in this world.
————————————-
May your day be an unforgettably momentous occasion that people talk about for years.
————————
And may it add much more happiness to your life, making your Birthday a truly extraordinary day.
birthday wish for best friend forever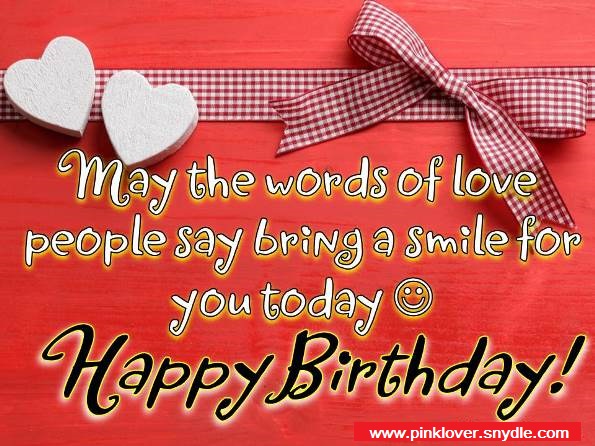 May the words of love people say bring a smile for you today.
————————————-
May the sun shine the brightest and the birds sing the sweetest today, just for you.
————————————-
On your Birthday, I wish you to have the courage to live at least one more dream, fulfill one more wish and make one more person's life beautiful.
————————————-
May your deepest and wildest dreams come true today and every day.
————————————-
Happy Birthday to you! I wish that your life blossoms into many of your most cherished desires come true.
————————————-
Birthday Greetings For Your Dear Friend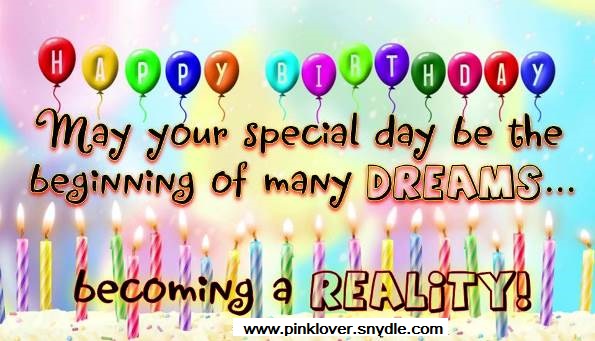 May your special day be the beginning of many dreams becoming a reality….
————————————-
Special friends are a rare find, but am I glad that you are one of mine! Happy Birthday to a friend I'll never forget!
————————————-
May well wishes, fun, gifts, cake, puppies, rainbows and everything nice come to you today.
————————————-
Am I the first one to wish you Happy Birthday today? NO? The second one? No? Doesn't matter, in my mind I was the first one who thought of you at midnight on your special day 🙂
————————————-
May we spend another hundred birthdays together, each one better than the last.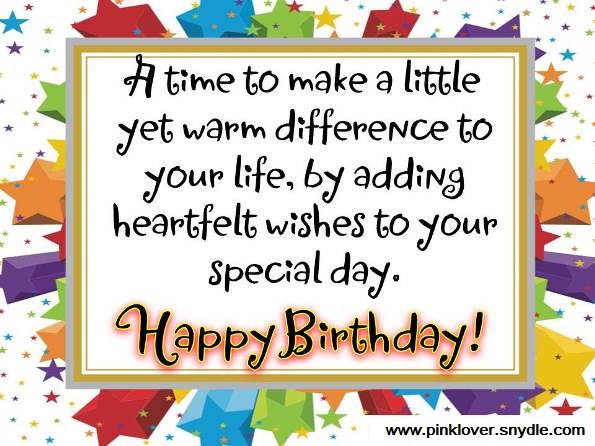 A time to make a little yet warm difference to your life, by adding heartfelt wishes to your special day.
————————————-
May you have tons of happiness and joy on your birthday. Happy Birthday buddy!
————————————-
You are such a special friend, who deserves a special day, for being who you are and bringing joy in every way. You make me smile and laugh, with everything you do. So today I get to send a special Birthday wish to you!
————————————-
Finding a great friend is like looking for a four leaf clover. But I did get lucky! Happy Birthday! May beauty and happiness surround you today and beyond.
————————————-
Long Birthday Message For Best Friend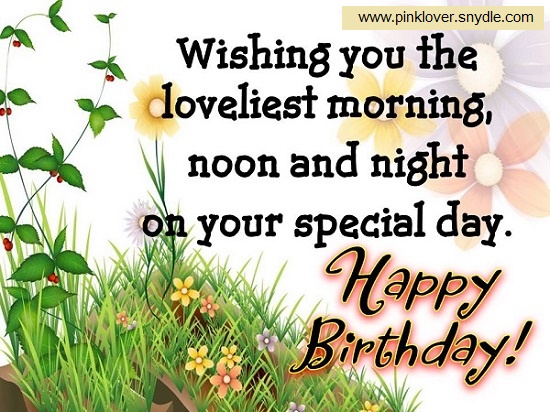 Wishing you the loveliest morning, noon and night on your special day.
————————————-
May you enjoy a day of doing
the special things you like to do,
because today is your birthday
and it's all about ONLY YOU!
————————————-
Thinking of you with lots of love
and lots of warm memories, too,
Of all the special qualities that make up wonderful you !
Wishing you a very Happy Birthday!
————————————-
Today is the beginning of something great: another year with you. Our friendship is made of gold and it will stay precious for ever.
Christian Birthday Wishes for a Friend
The Bible is also a great source of the most touching and powerful birthday greetings that you could send your friend. Most of the time, these verses are declaring blessings towards the celebrant; such as love, joy , peace, success and prosperity. Check them out.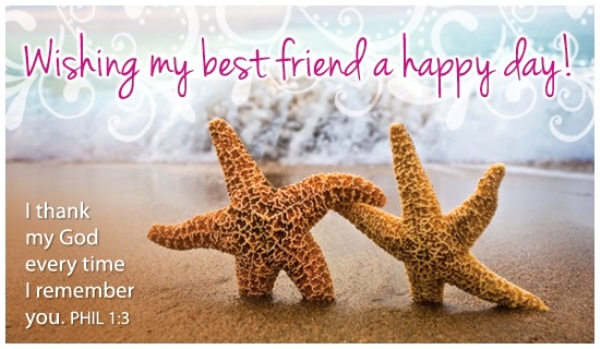 Wishing my best friend a Happy Birthday!
Philippians 1:3
I thank my God every time I remember you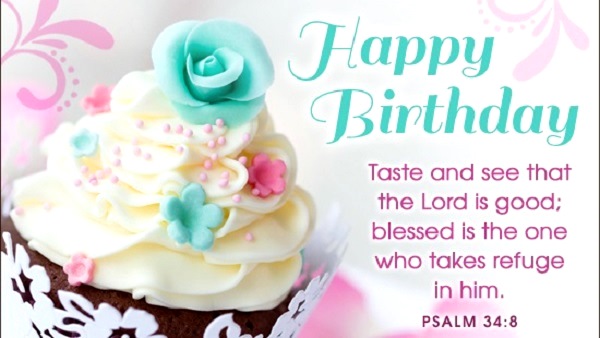 Taste and see that the Lord is good. Blesses is the one who takes refuge in Him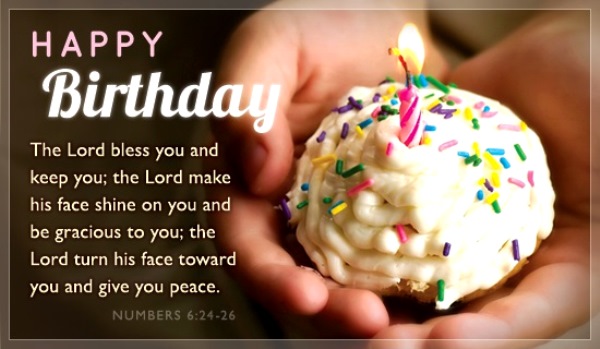 The Lord bless you and keep you; the Lord make His face shine on you and be gracious to you; the Lord turn His face toward you and give you peace.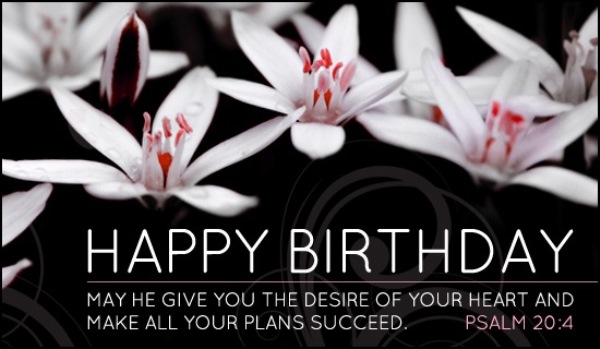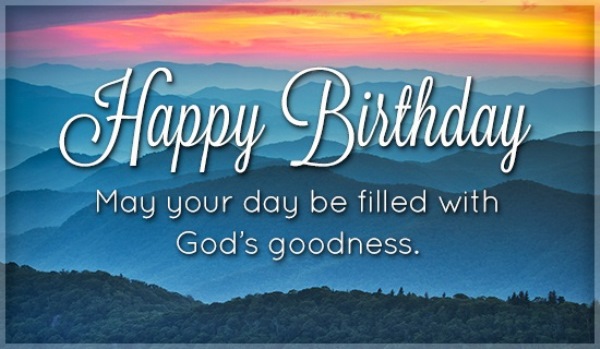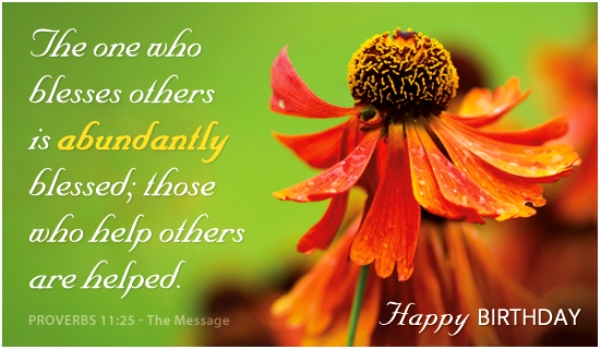 Funny Birthday Wishes , Greetings and Message for A Friend or Best Friend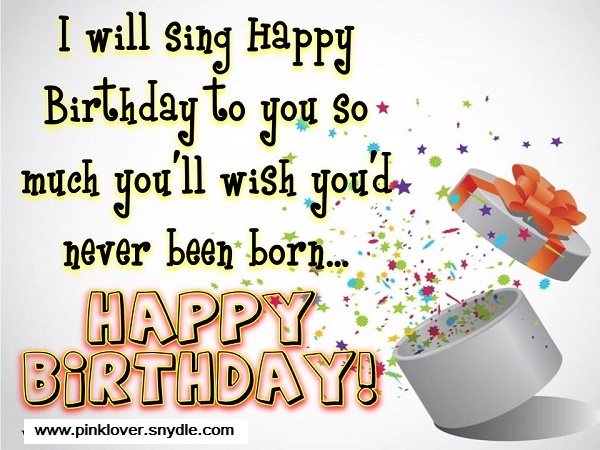 I will sing Happy Birthday to you so much you'll wish you'd never been born
————————————-
With us crazies as best friends, I'm surprised we've survived this long! Happy Birthday buddy!
————————————-
May today be the beginning of a life so good that I'm jealous of you forever.
————————————-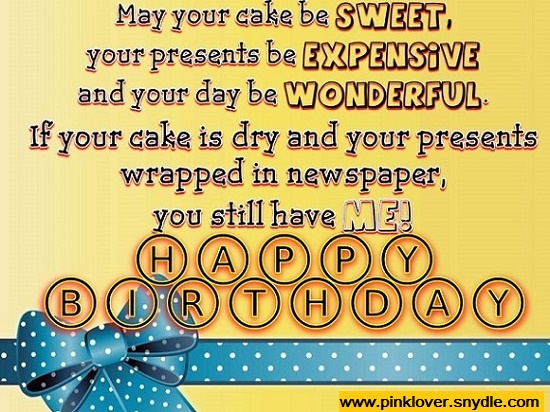 Birthday wishes for friend for facebook
May your cake be sweet, your presents be expensive and your day be wonderful. If your cake is dry and your presents wrapped in newspaper, you still have ME!
————————————-
I wish we were siblings; then I'd annoy you morning through night singing the birthday song.
We are SO best friends; I've been singing for hours and haven't gotten killed yet.
————————————-
It's your day NOT to be spoiled, so if I see you touching the dishes I'll punch you. Happy Birthday!
————————————-
Ok, so your present is leftover candy from (last holiday). It's the thought that counts, right?
————————————-
On your special day (and every day), look for the best and disregard the rest. Happy birthday, my friend!
————————————-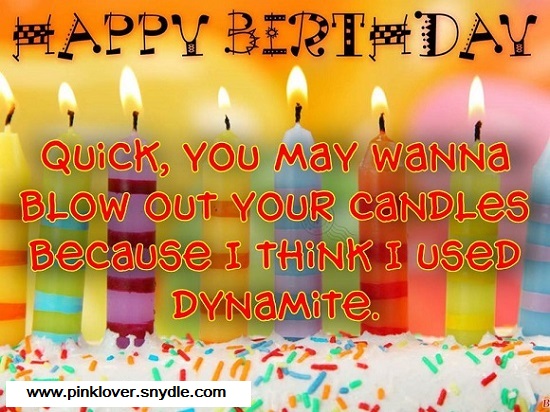 Quick, you may wanna blow out your candles because I think I used dynamite.
————————————-
Birthdays are like boogers. The more you have the harder it is to breathe!
————————————-
Birthdays are nature's way of telling us to eat more cake.
————————————-
Is it getting hotter in here or is it just all the candles on your cake?
More of Friendship Birthday Quotes and Short Poems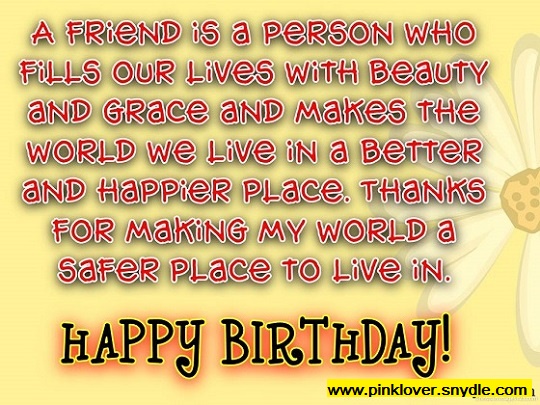 A friend is a person who fills our lives with beauty and grace and makes the world we live in a better and happier place. Thanks for making my world a safer place to live in. Happy Birthday!
————————————-
Friendship is not something that is written on paper, because paper can be torn. It is neither something that can be written on a rock, for even a rock can break. But it is written on the heart of a person, and it stays there forever. Birthday wishes and blessings are coming your way, my friend!
————————————-
This birthday card I send Is as warm as it can be
I think you are so special and you mean so much to me.
I'm sending you my love and best wishes your way
Hoping that your birthday is a very special day.
Happy Birthday !
————————————-
Birthday Card Words For a Friend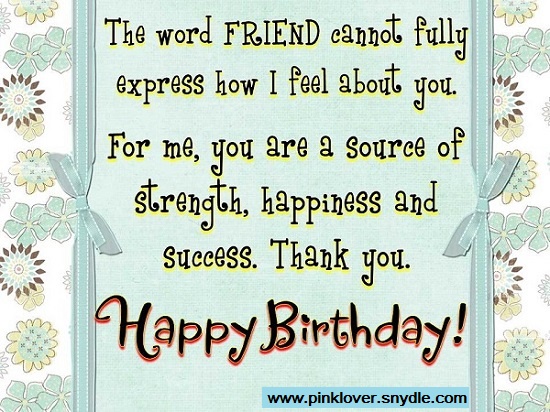 The word "friend" cannot fully express how I feel about you. For me, you are a source of strength, happiness and success. Thank you. Happy birthday to you!
————————————-
Just for you,
on your Birthday..
"A Birthday is a time to reflect
on cherished memories……
A time to treasure the remembrance of
happy times and special people."
Wish You A Very Happy Birthday !!
————————————-
It has been said that real friends
Are very hard to find.
The ones that stay when times are tough
A real friend – the lasting kind.
As I travel through this life,
I know one thing is true.
I will never find a better friend
than I have found in YOU!
Happy Birthday to a special friend!
————————————-
birthday message for a special friend
In the age of electronic communications, birthday wishes can also be easily be delivered electronically. Birthday cards can be sent via email, text messages or updates on social networks such as Facebook, Twitter and more. One of the benefits of the social network profile, is that greetings can be programmed to be sent automatically on the birthday. Some recipients can be quite appreciative of receiving a happy birthday greeting, especially on a day that they may feel forgotten. These are the famous websites (my favorite too) that offers electronic birthday greetings.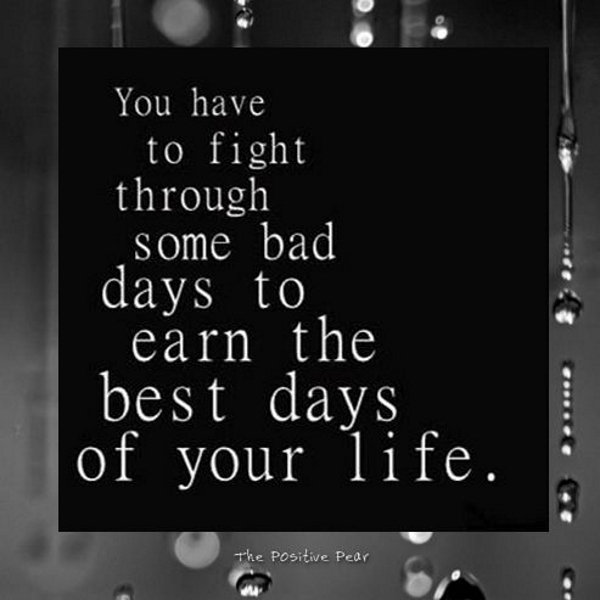 Birthday Cupcake from http://www.bluemountain.com/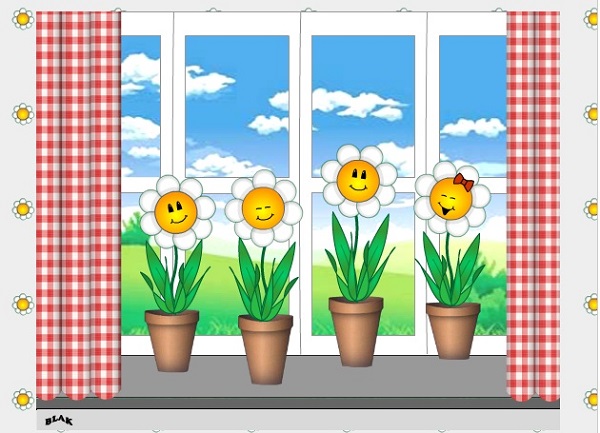 Singing sunflowers from http://www.123greetings.com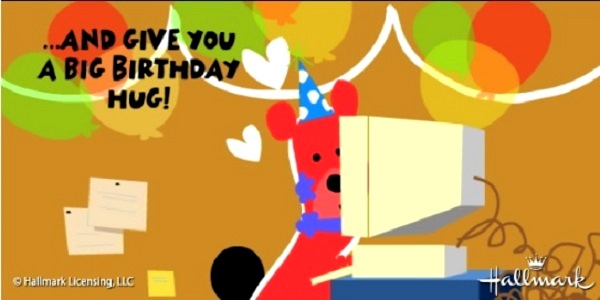 Virtual Hug from https://www.hallmarkecards.com
Birthday Candles with Birthday song Instrumental from http://www.americangreetings.com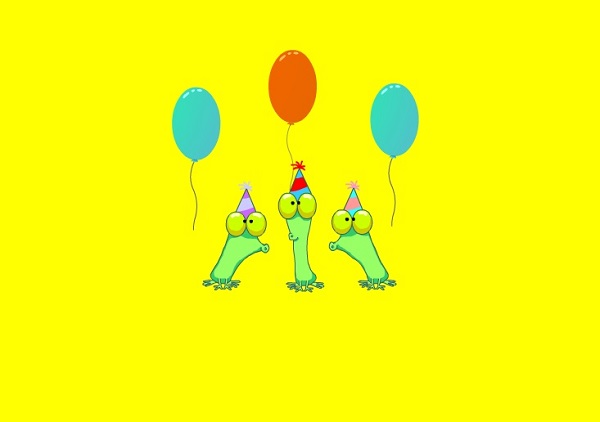 Singing Blooper Frogs from http://www.care2.com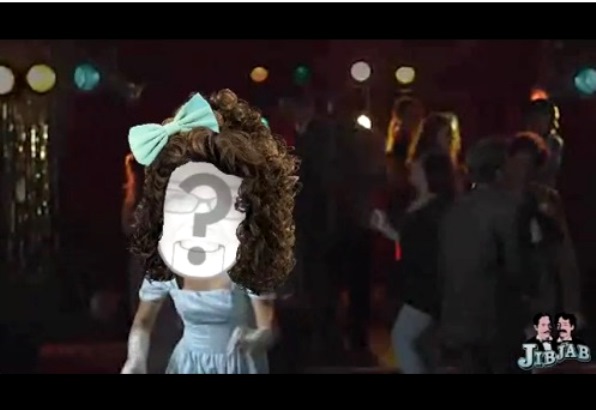 Customized / Personalized Funny Birthday Greeting from http://www.jibjab.com/
Our dearest friends doesn't deserve to be forgotten and especially, neglected. That is why in the best of my ability, I am convincing you guys to take part in making someone's birthday even more memorable by sending your warmest birthday greetings from the deepest of your heart. Send your dear friends or best friends the returns of love you've received from them all these years. Happy Birthday to your friend! <3
More resources:
Happy Birthday Cards from Pinterest