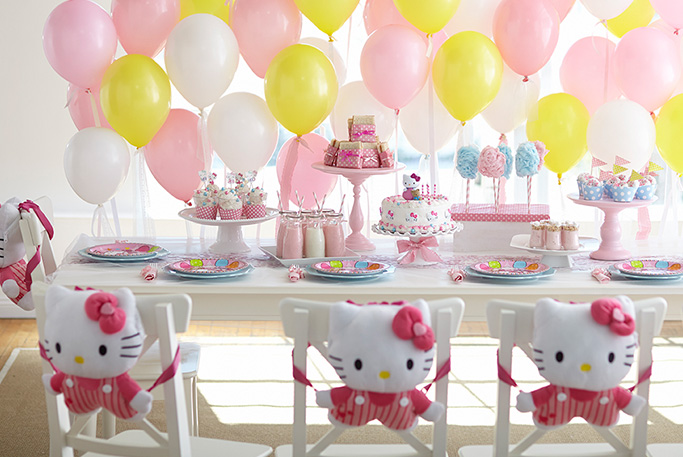 Source: http://knotparties.com/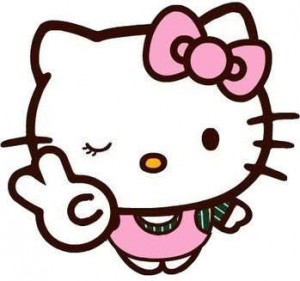 If there's a first birthday party theme that would suit my personality, I really guess the perfect one would be a Hello Kitty birthday party! I am very vocal of saying that pink is my favorite color just like how Hello Kitty is usually dressed up. Ever noticed this site's URL? Oh yes, I certainly love cats too but would not put into detail why I do. That's a secret. In short, Hello Kitty is a combination of two special details of my personality. My love for color pink as well as my love for kitties. My family and friends knew about this, the very reason I get pink and Hello Kitty stuffs during occasions.
Hello Kitty along with her Sanrio friends are all adorable. Her full name is Kitty White because her color is white. She was originally created having a red bow but later on modifications were done that lately she is accessorized with pink dress and more pink stuffs. Maybe the market realized little girls are more fond of color pink that red. This cute cat is seen not only on Hello Kitty TV series but also a very popular icon to a variety of products ranging from school supplies to fashion accessories and high-end consumer products. Also, she is the lead star on two Japanese Sanrio theme parks, Harmonyland and the indoor Sanrio Puroland.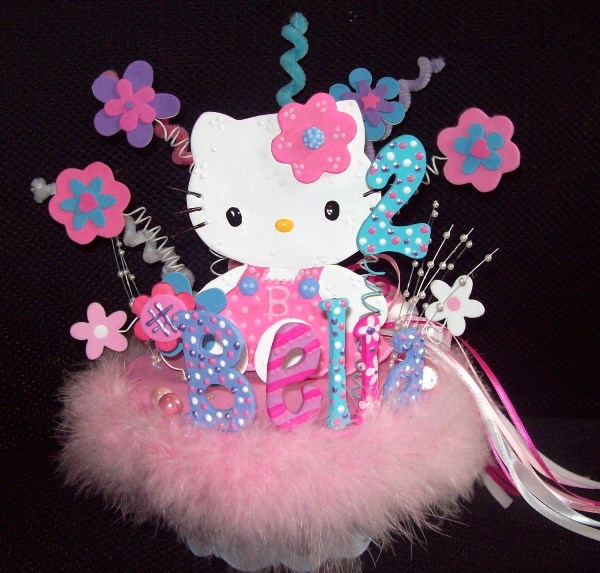 Consider it a dream Hello Kitty birthday party for me, since to celebrate my FIRST Birthday wouldn't be possible anymore. Who knows, if it's not meant for me then maybe for a niece, a goddaughter or a daughter then? Haha.. Anyway, in my desire of not losing the best details for this theme just in case I would need it sooner or later, I decided to choose the most amazing Hello Kitty Birthday Party Ideas and compile it in this post. I will be collecting cool birthday party details from invitations to decorations, birthday costumes to food ideas, birthday games and party treats. I'd strive hard to come up with a collection of birthday party ideas not just meant for first birthday party for girls but also for toddlers and older girls. For teenage girls wanting to have a Hello Kitty party for their sixteenth birthday or eighteenth birthday (debut), trust me there are all cuties! At least one last time of bringing out the kid in you right? 😉
NOTE: Hello Kitty is a theme of pink, white, red, some black and purple. Animal (leopard) print is to be considered too!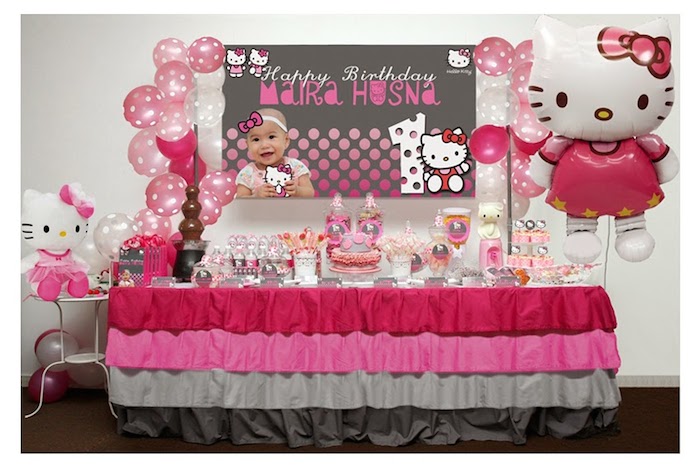 Source:Source: https://www.facebook.com/PrettyTheme
Hello Kitty Birthday Party Invitations
Dear everyone, first you have decide if you're going to buy some pre-made Hello Kitty invitations. There are tons of lovely designs available online. If you are good at editing or if you have friends around who are good at photo editing, then make use of the internet for there are lots of Hello Kitty invitation templates online. You can just edit the party details as well as the celebrators birthday. Decide whether it's a photo invitation or just plain text. If you are feeling craft along with some helpful hands around you, do consider some DIY (do-it-yourself) Hello Kitty birthday party invitations. Any of these 3 options are okay. It depends on your budget, time left before the party and the work force would matter too. Here are my top Hello Kitty birthday invitations. What's yours? I'm pretty sure you're gonna love them all.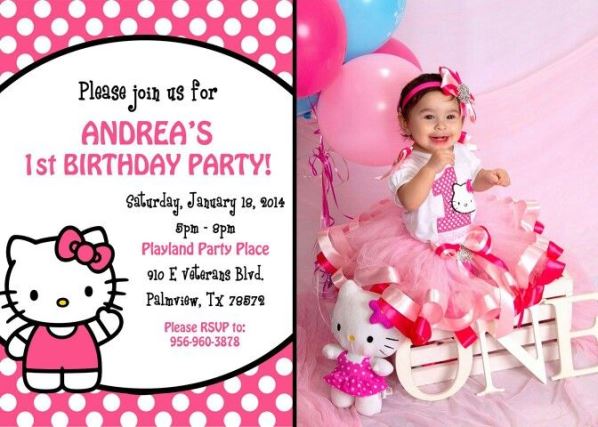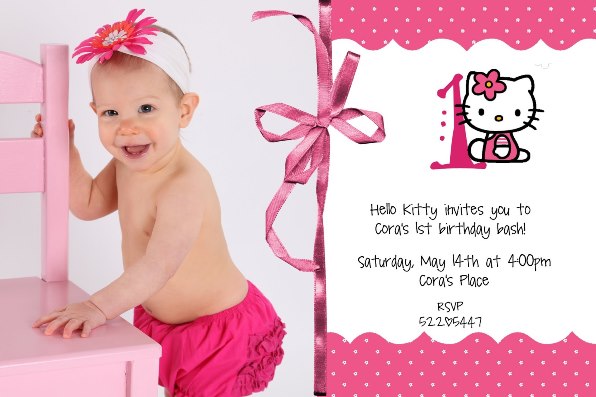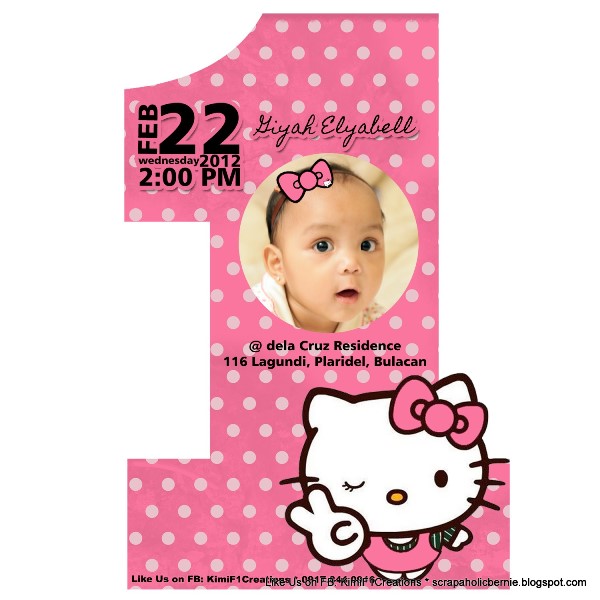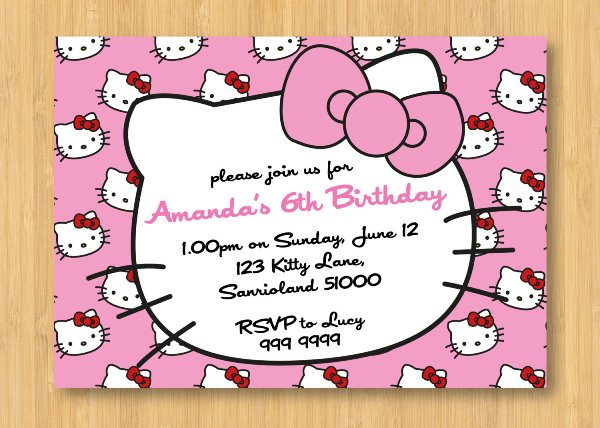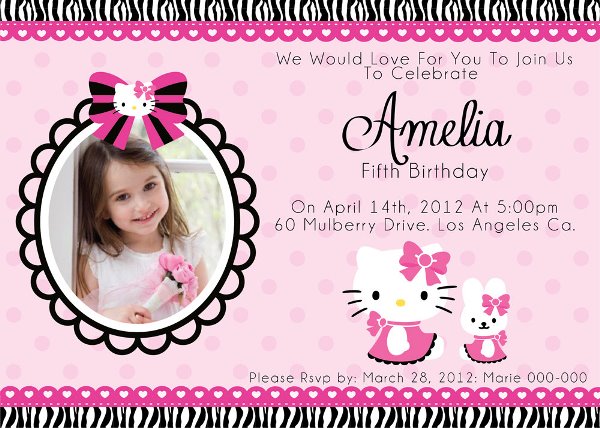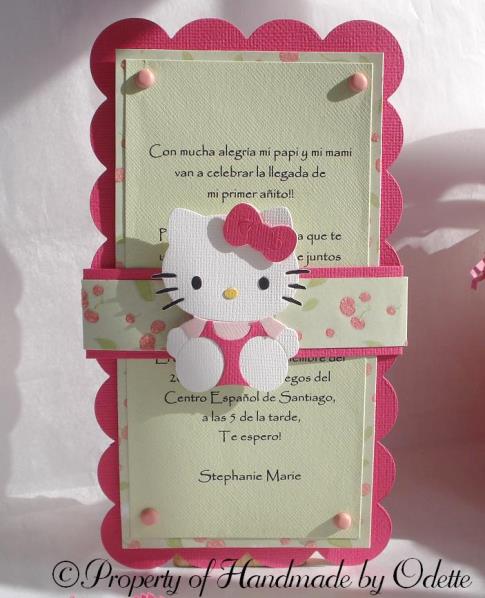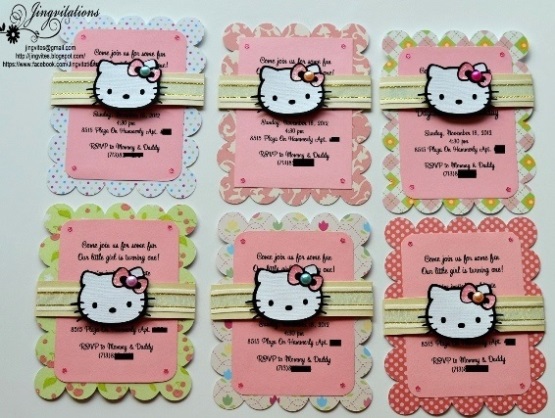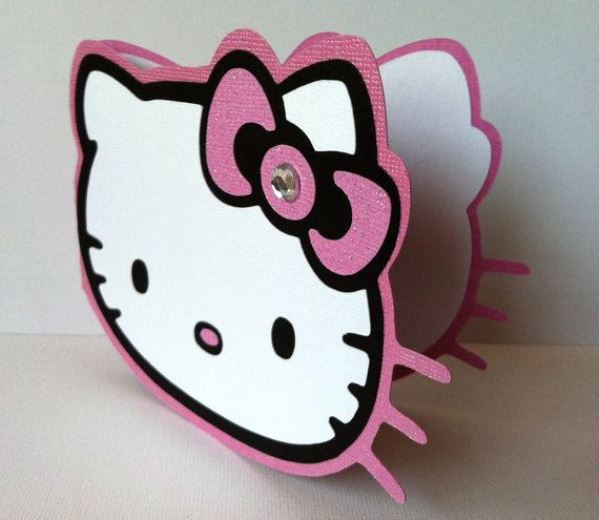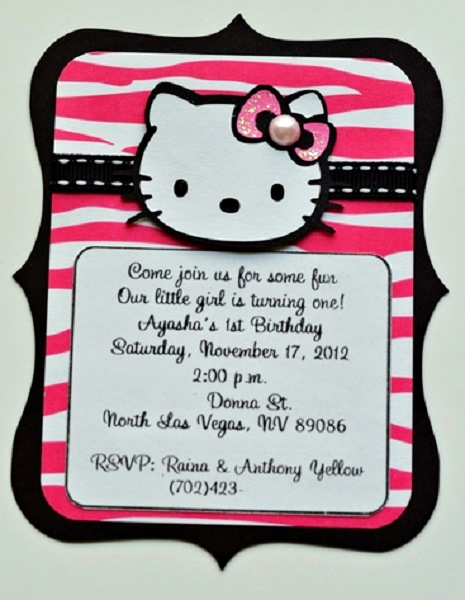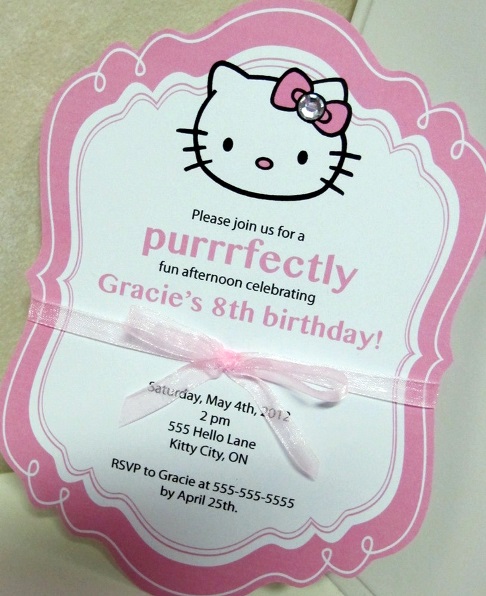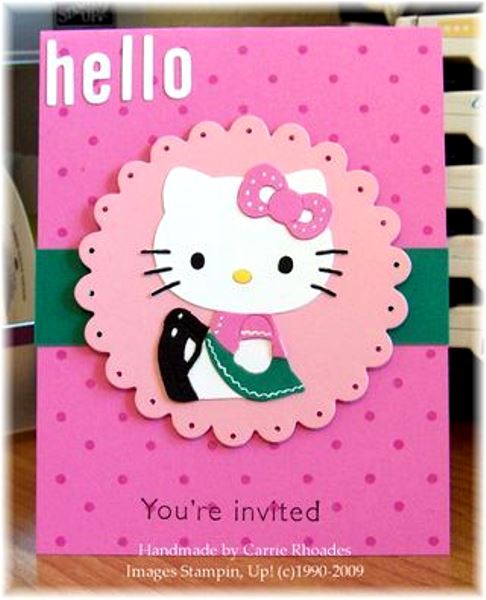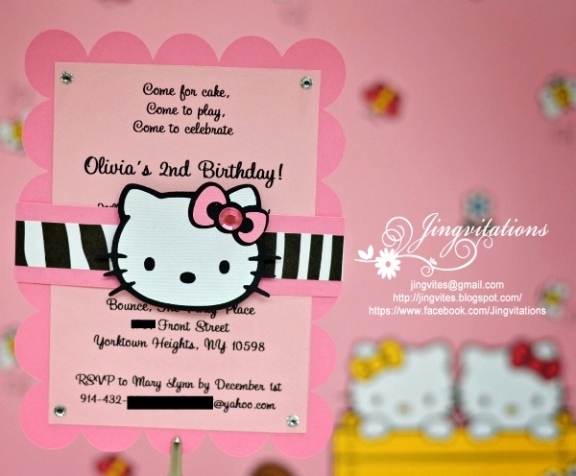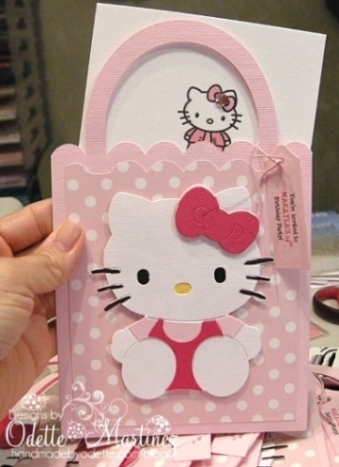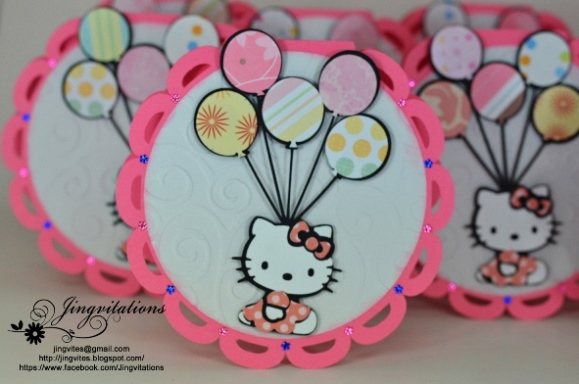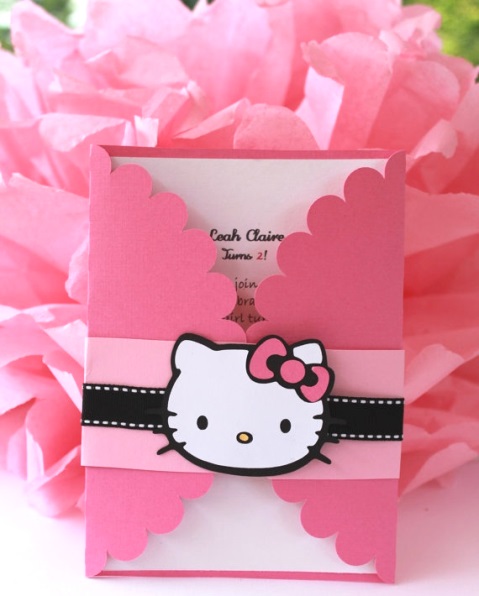 Hello Kitty Birthday Party Costumes / Birthday Celebrator's Outfit
Never… never have I seen a Hello Kitty and a pink party for a boy. So I'd say this theme is exclusively for girls. To amaze the guests and the birthday girl herself, prepare a pretty Hello Kitty party costume for her. There are the loveliest I've found all over the net. As usual, Hello Kitty tutus are trending nowadays. These are actually for sale outfits but if you've got sewing skills,try it as early as now 😉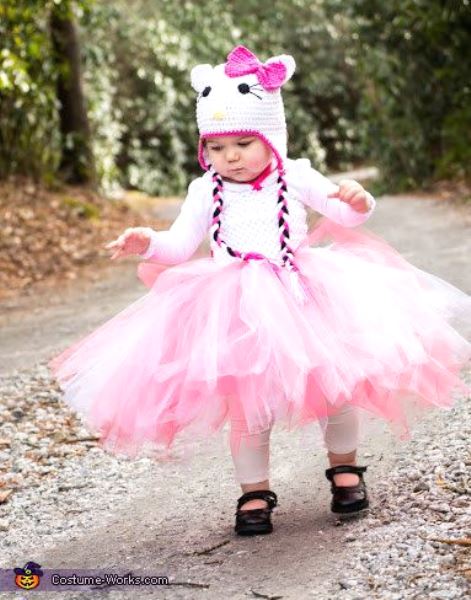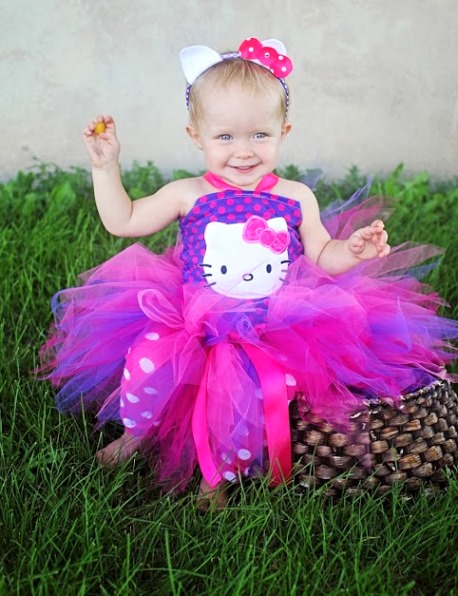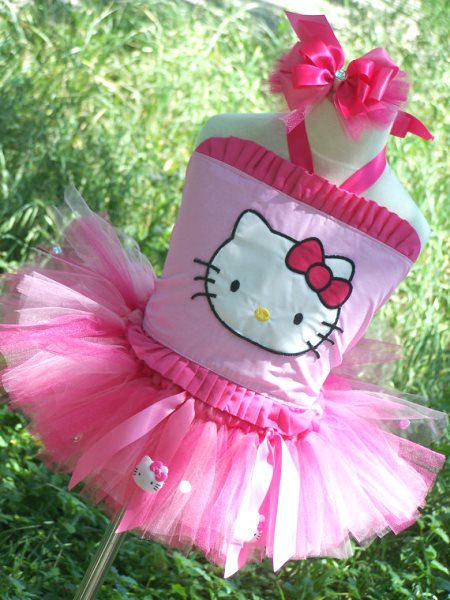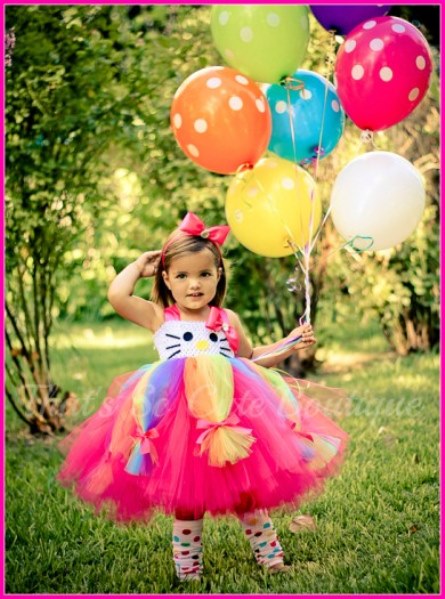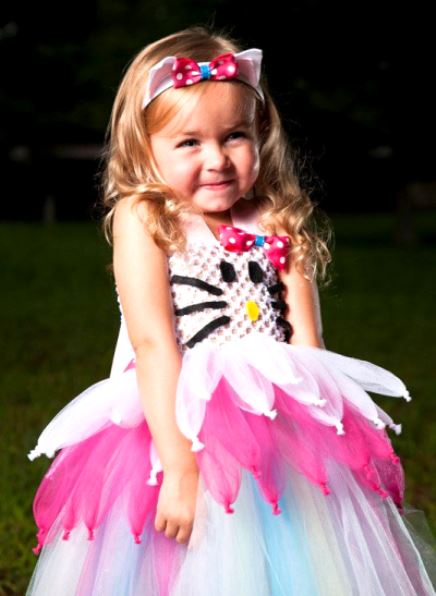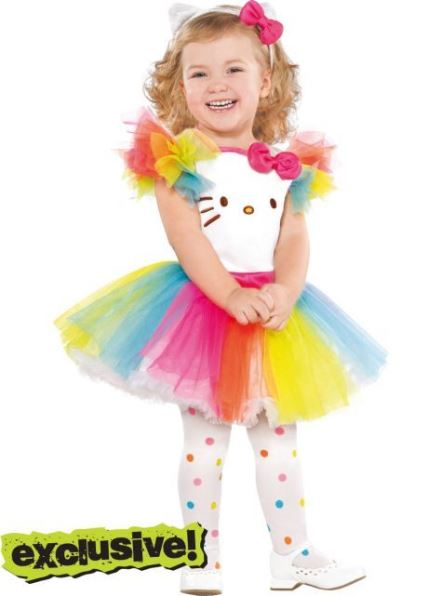 These are costume that would suit bigger girls or teens..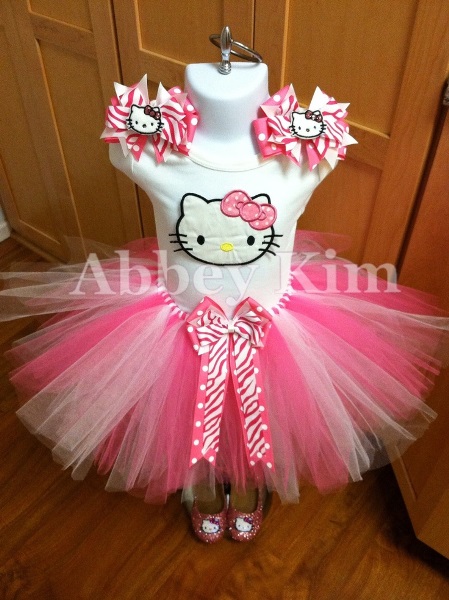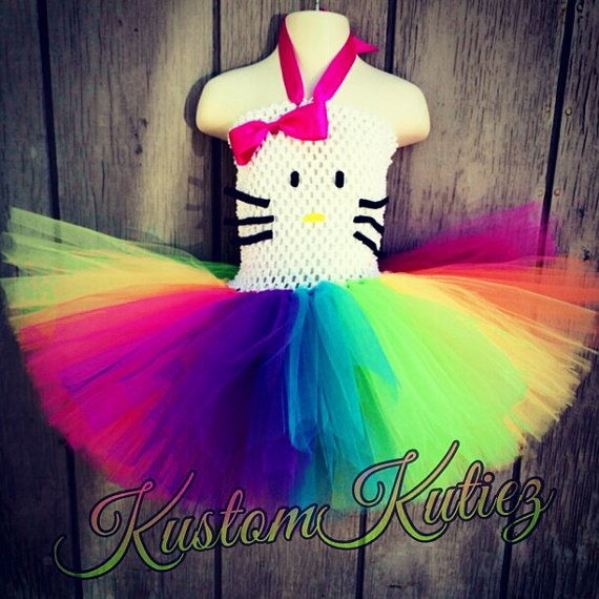 For brothers, sisters or cousins who are going to wear costumes; consider the friends of Hello Kitty namely My Melody, Keroppi, Pochacco, Badtz-Maru, Dear Daniel and Thomas the Tank Engine.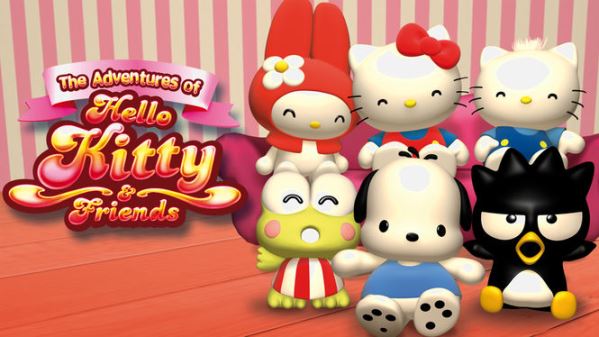 Hello Kitty Face Paint / Hello Kitty Makeup or Mask
Just in case your child or your teen daughter wanted a Hello Kitty face paint, these are really cool. But personally, I'd prefer the birthday girl without this. She is indeed prettier with her face exposed.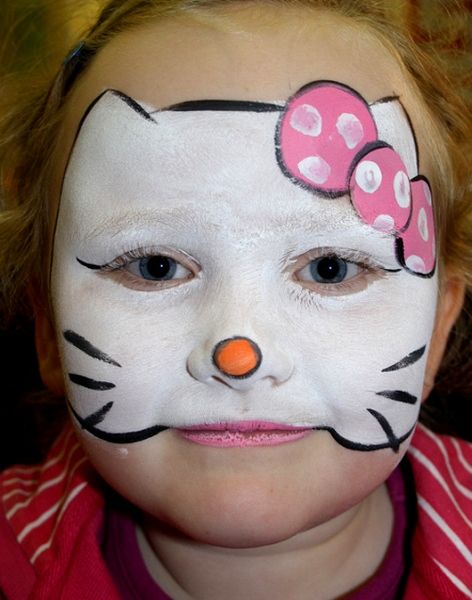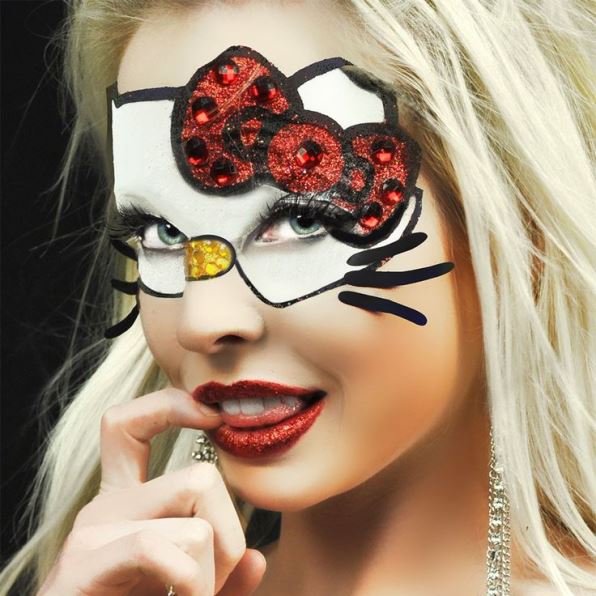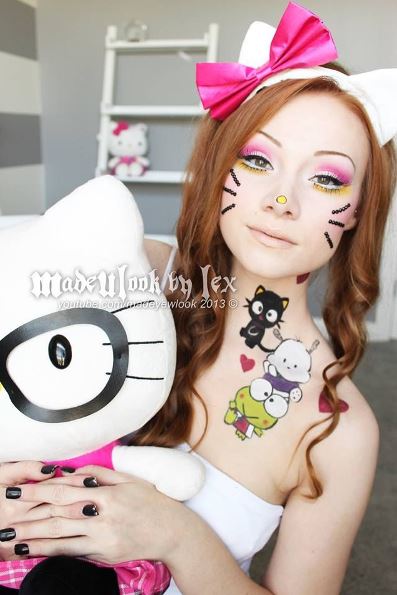 Hello Kitty Birthday Party Theme Decoration Ideas
To excite everyone around and especially your birthday girl, decorate the party venue with attractive Hello Kitty and pinkish decorations. Your daughter will surely be delighted upon seeing these beautiful decorations for her birthday.
Hello Kitty Birthday Background Decors/ Stage Decorations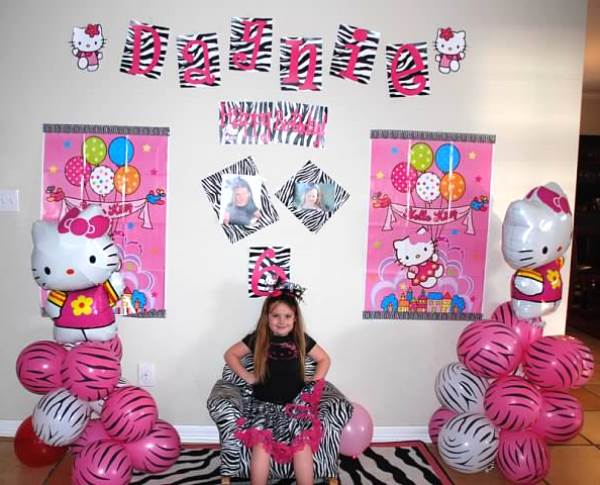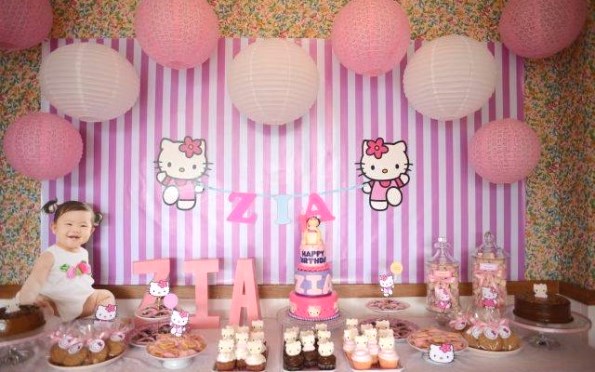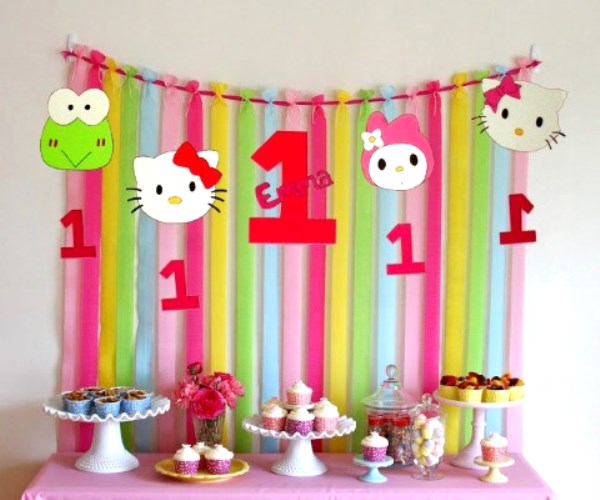 Hello Kitty Birthday Banners, Lettering and Balloon decorations
Very talented arts and crafts addicts generously share these lovely photos online. Go check them out if you're interested to buy these Hello Kitty party supply or maybe plan to modify in case you would want to create your own.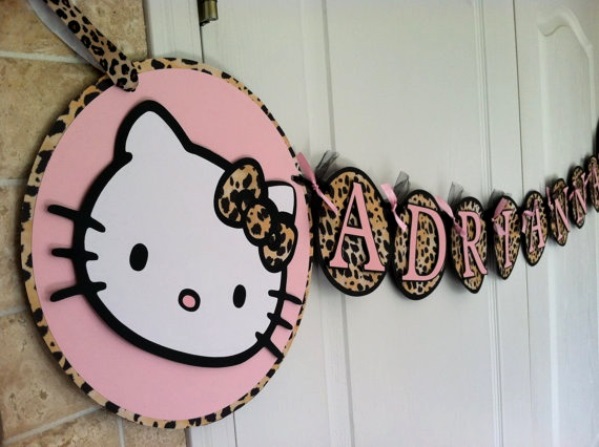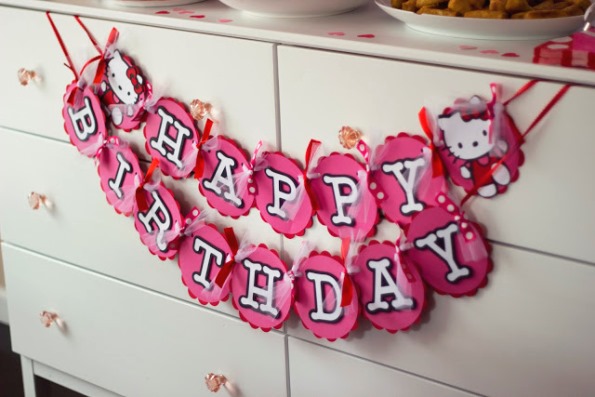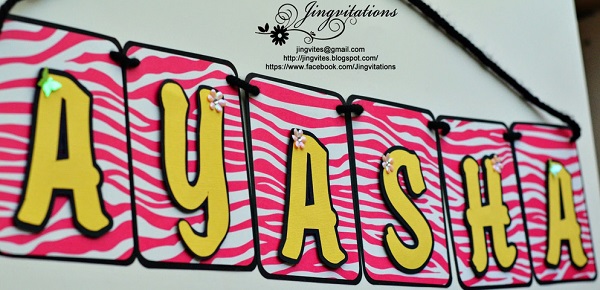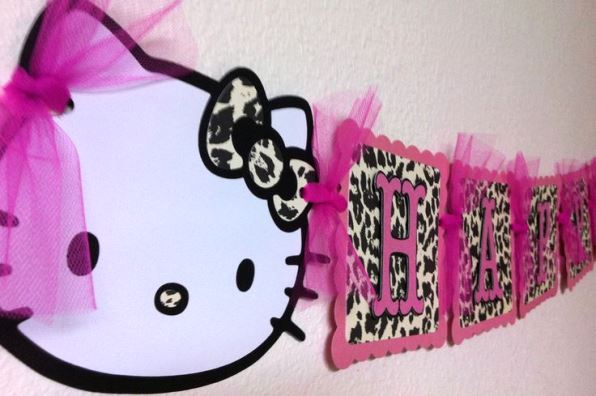 Hello Kitty Birthday Party Door Decorations / Entrance Decors
To welcome your family and friends, make sure your door or entrance decorations are really inviting. Just like these samples..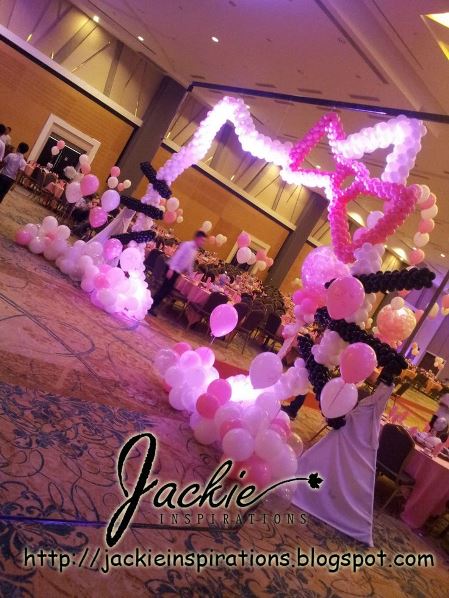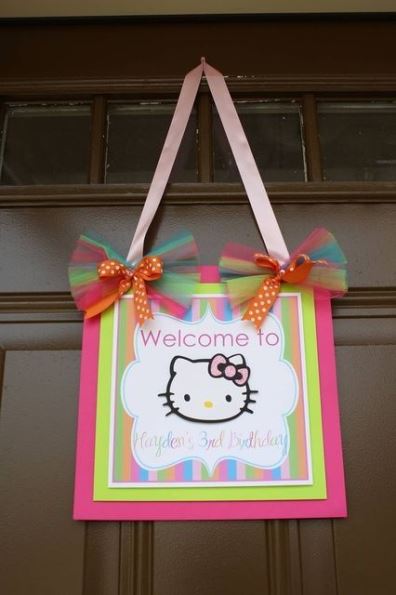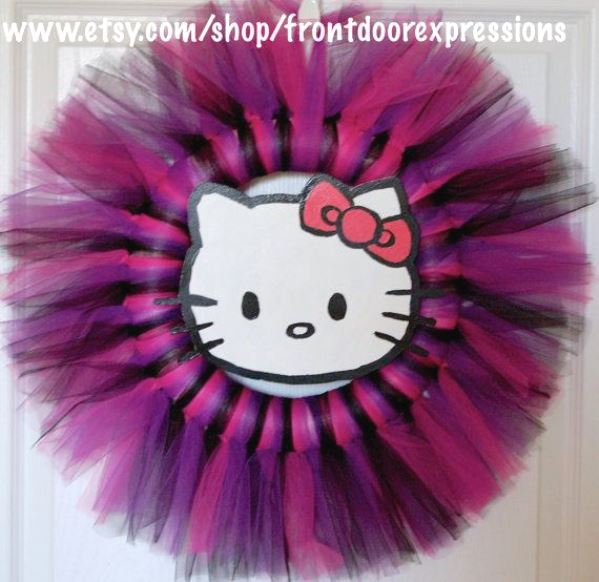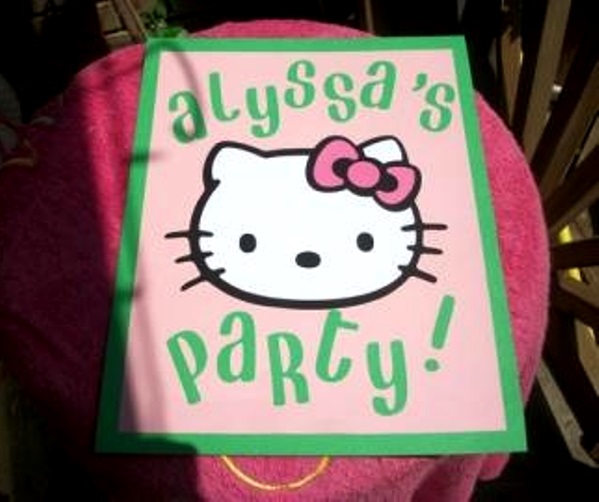 Hello Kitty Pumpkin Carving Ideas
In case your daughter's birthday falls on Halloween season, these Hello Kitty Pumpkins would look good on your door step right?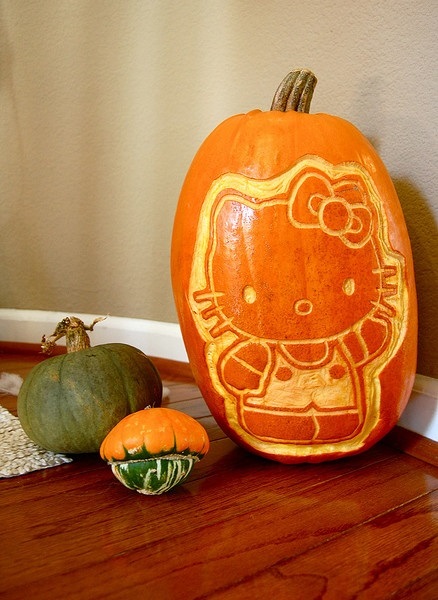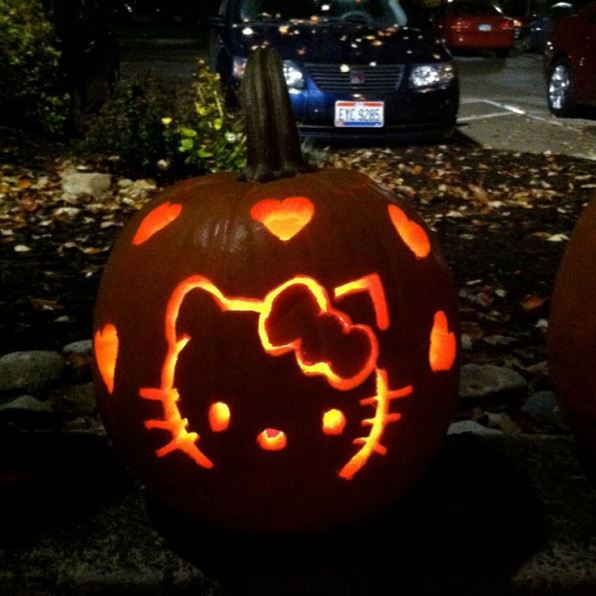 No carving, Hello Kitty Pumpkin Painting Ideas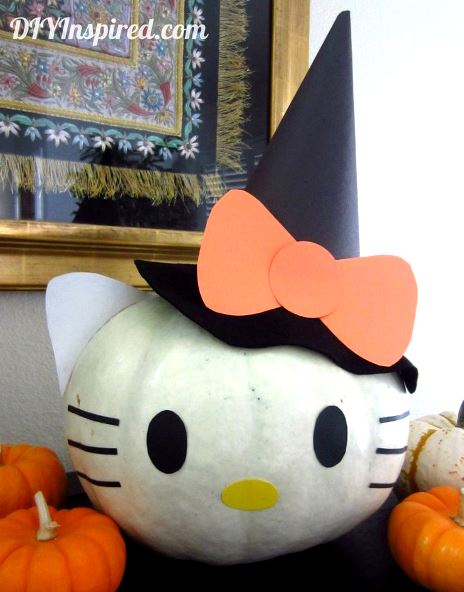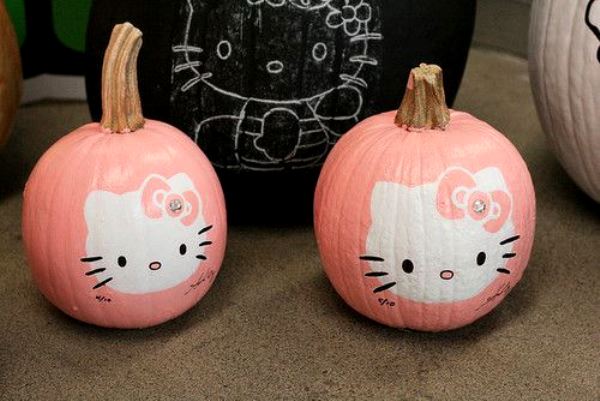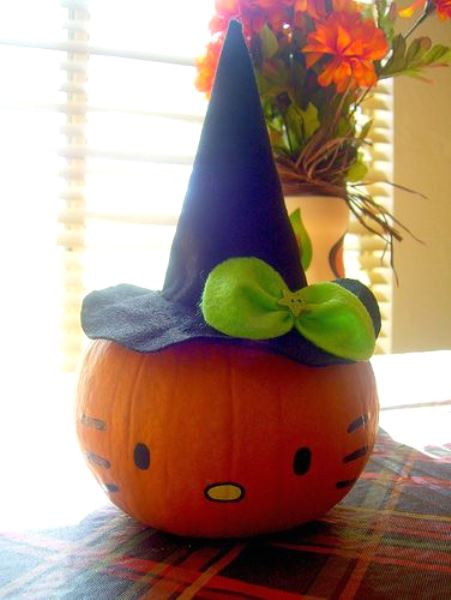 Hello Kitty Birthday Party Centerpieces
So the party tables won't look boring, decorate them with these adorable centerpieces. I'm so sure the kids can't help but touch these cuties.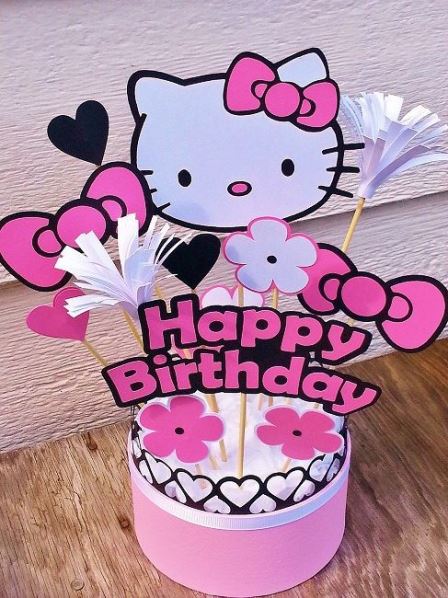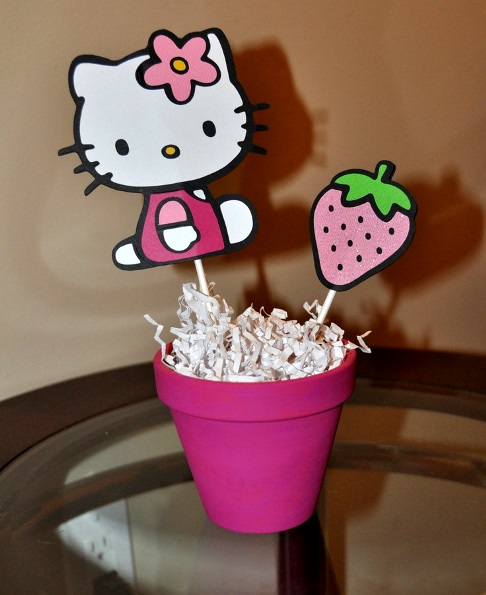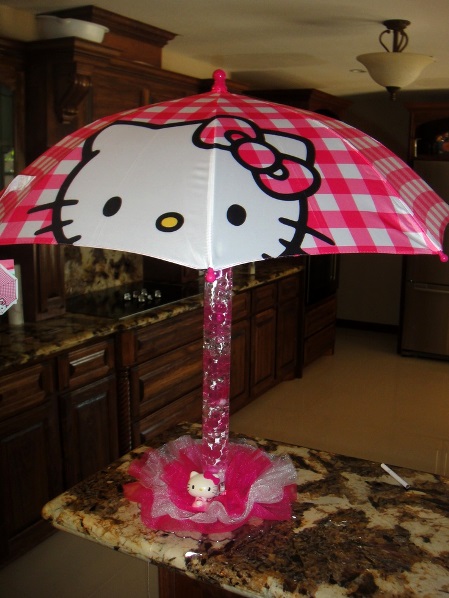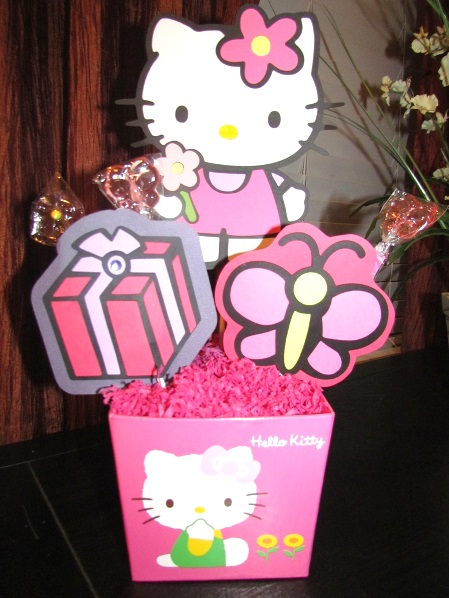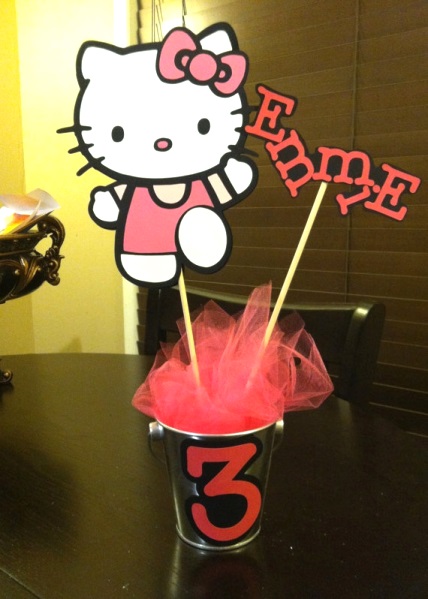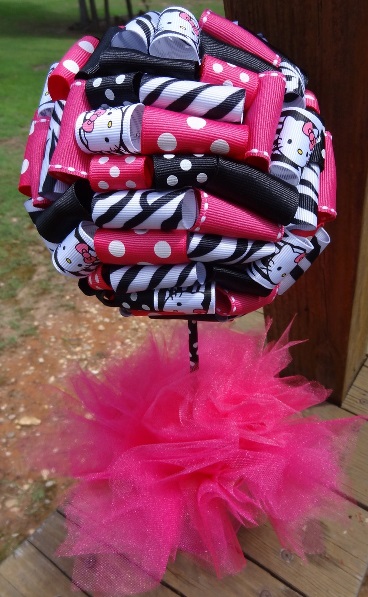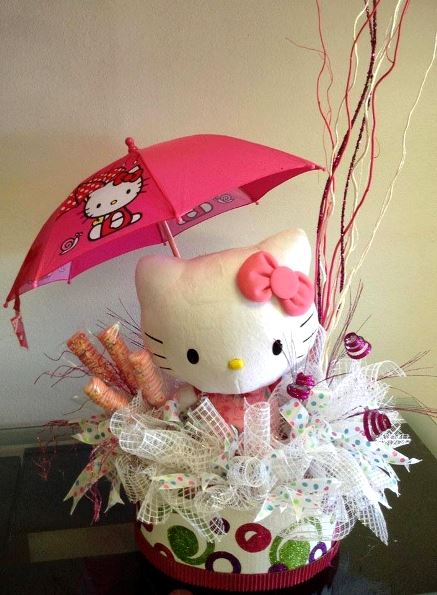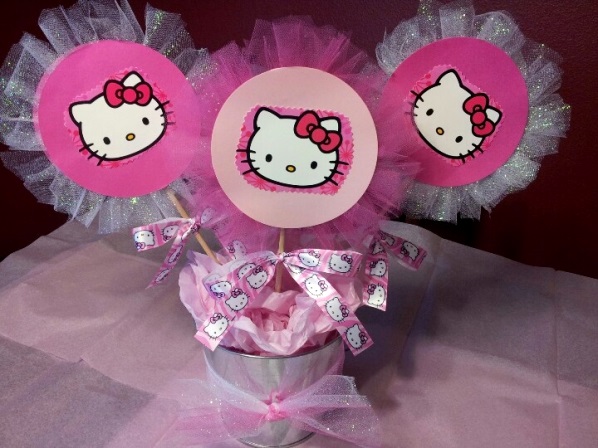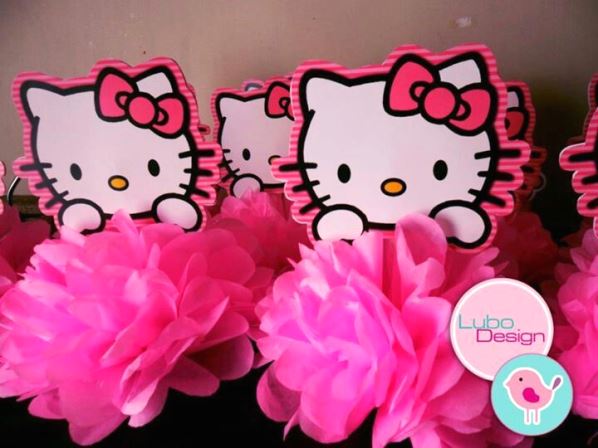 Hello Kitty Birthday Celebrator Chair Decoration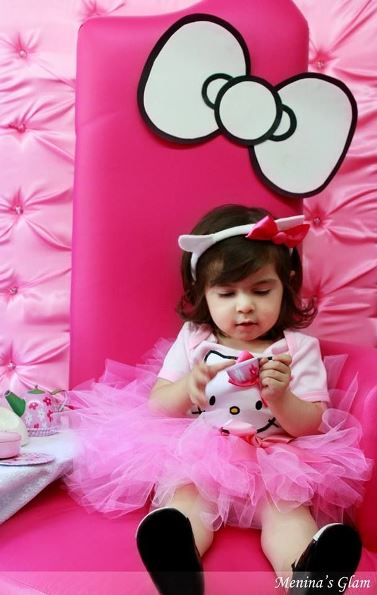 Hello Kitty Birthday Cakes and Hello Kitty Birthday Party Cupcakes
I would have admit that the very first thing I look at the birthday party table is the cake! I love sweets and especially when it's wonderfully done. Oh just how tempting! Yayy. Now, here are the yummy looking Hello Kitty Cakes and Cupcakes.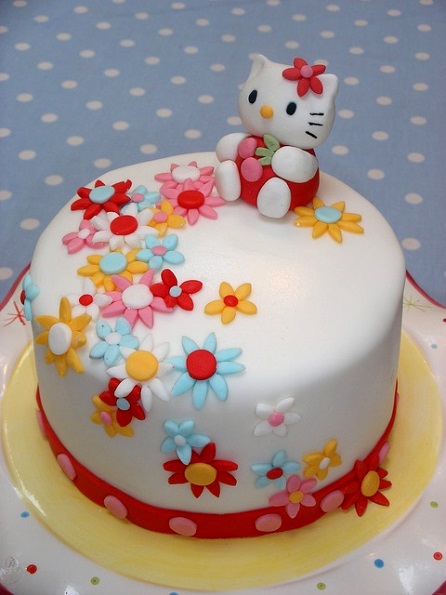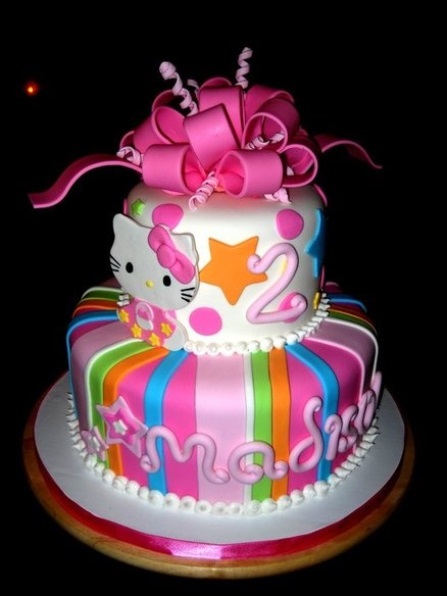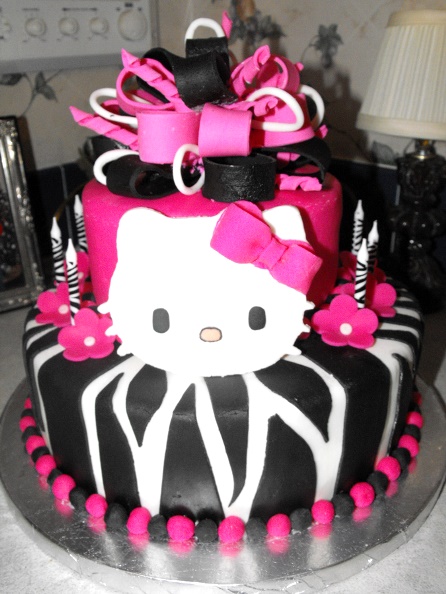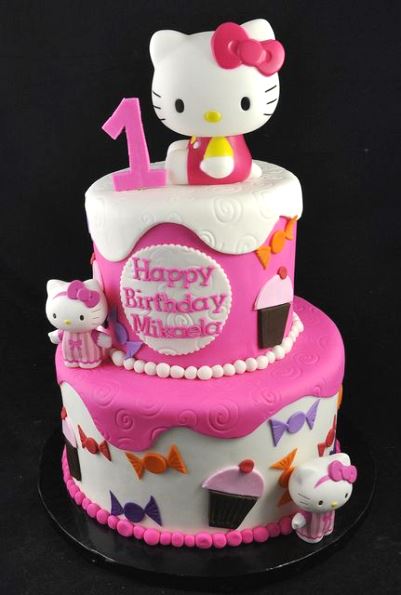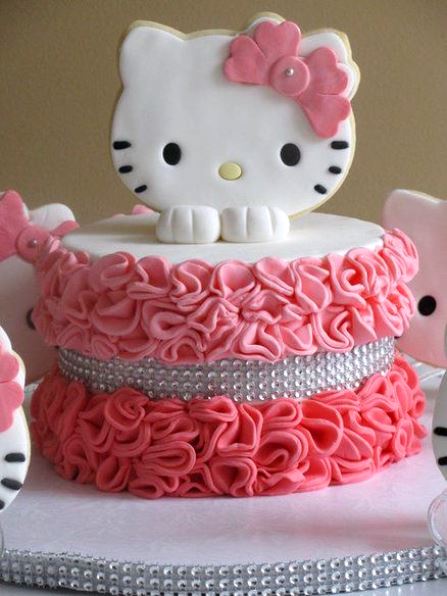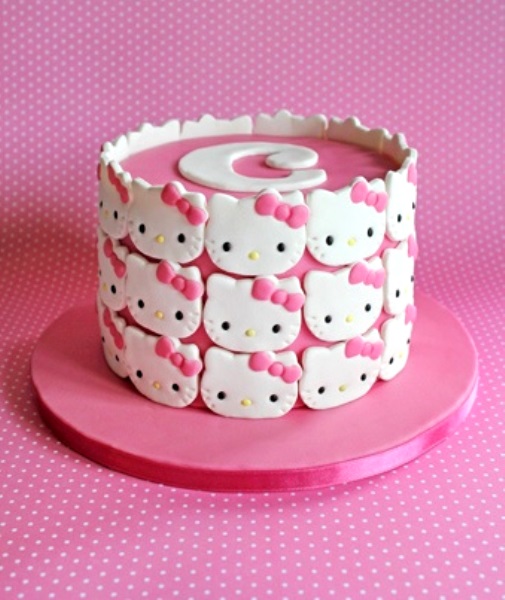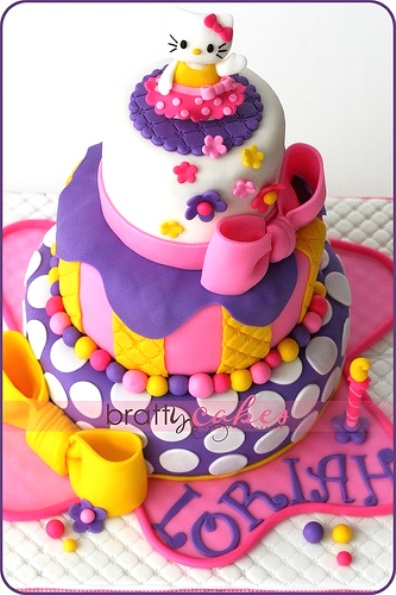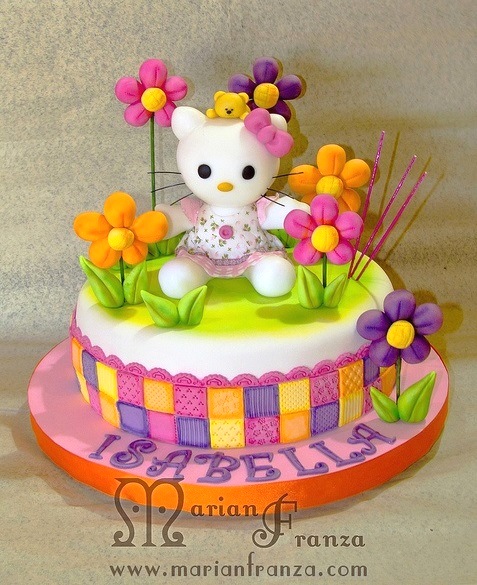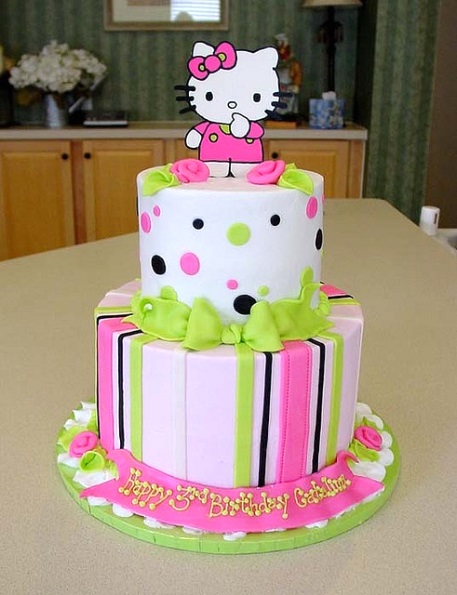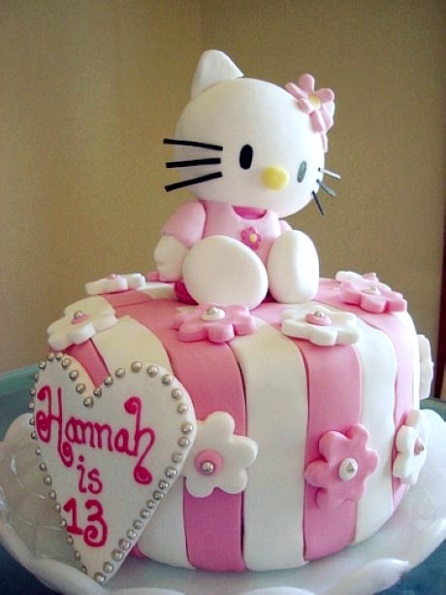 Hello Kitty Birthday Party Cupcakes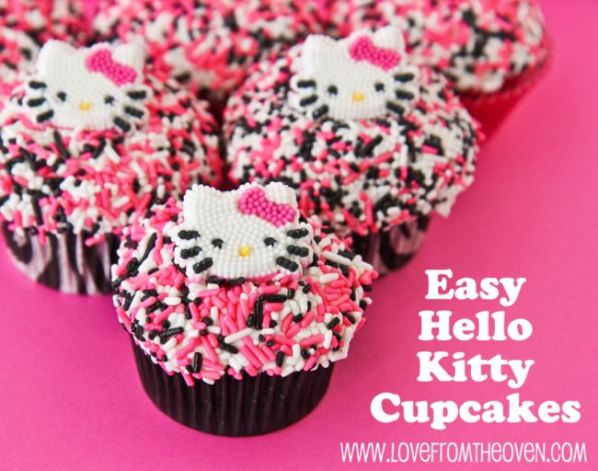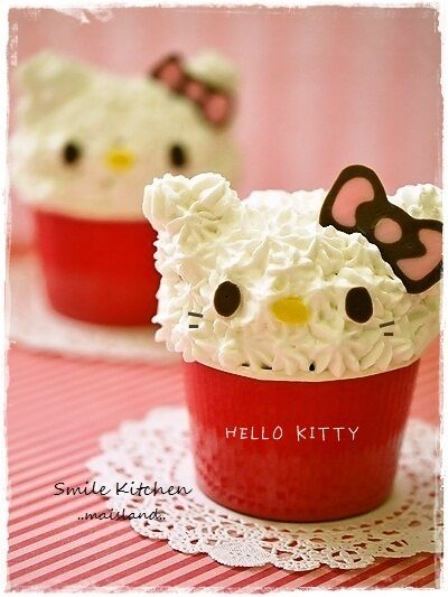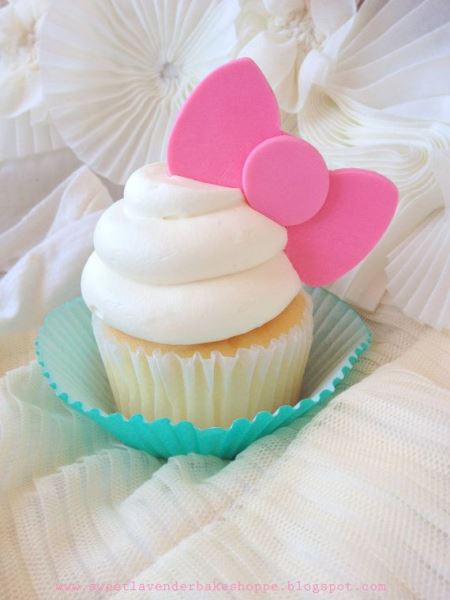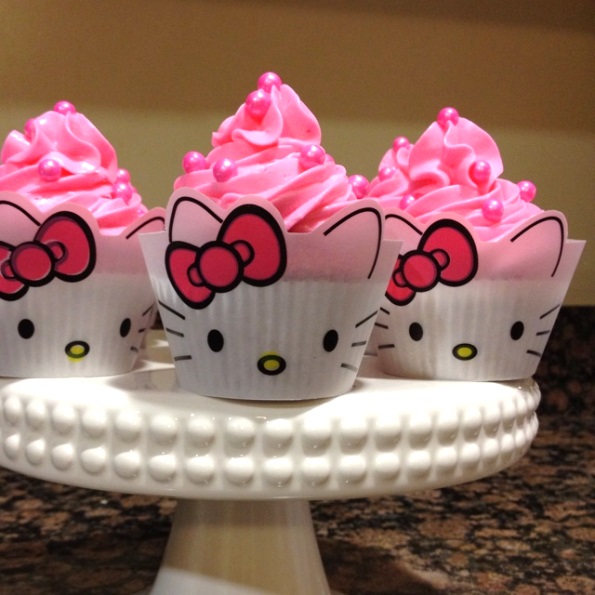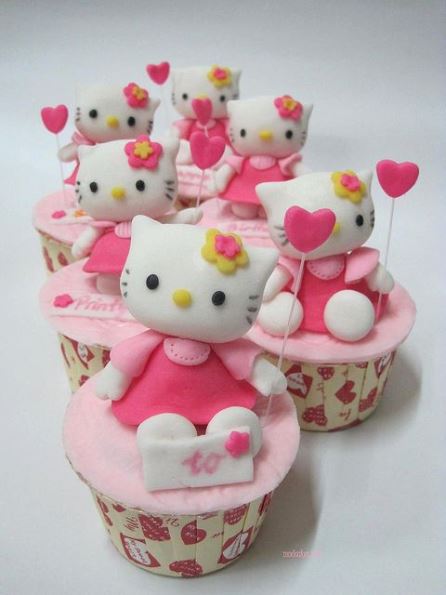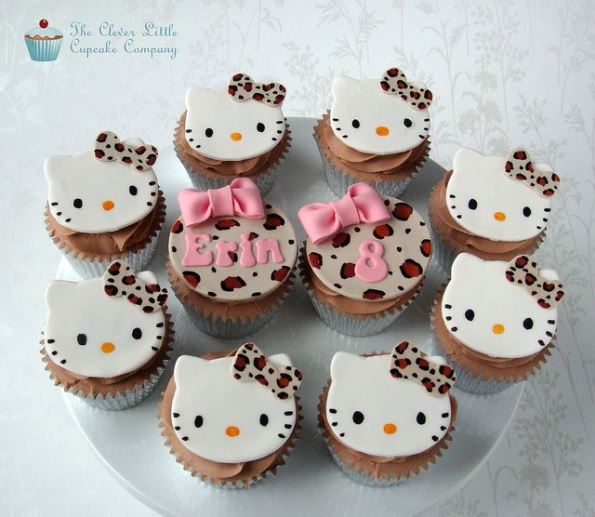 Hello Kitty Birthday Party Games
Kids so love to join birthday party games. It's a good way to interact with other kids, to mingle and giggle. It's best to prepare theme related games so the excitement never ceases. Here are few of Hello Kitty party games.
Hello Kitty Birthday Party Game – Pin Hello Kitty's Bow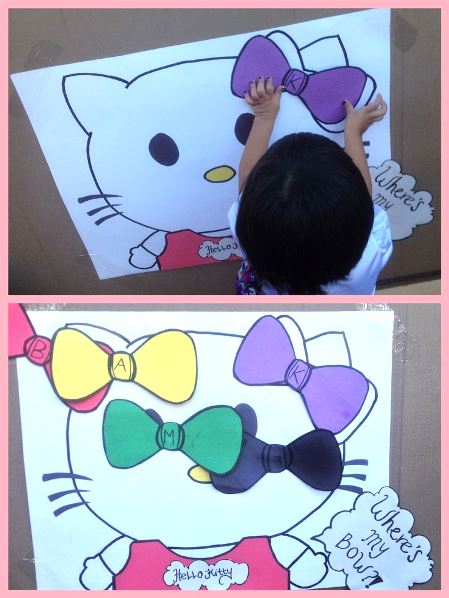 Hello Kitty Birthday Party Game – Bingo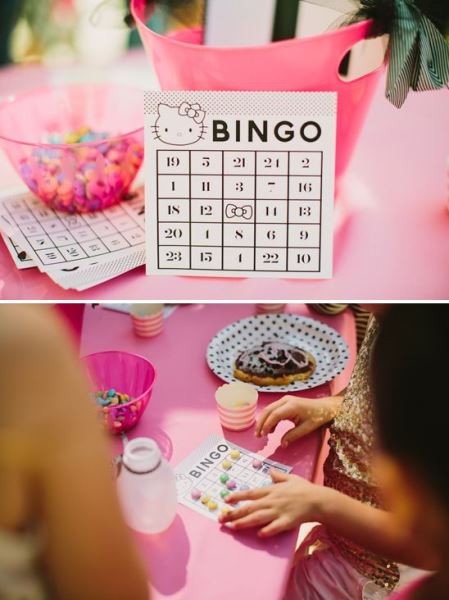 Hello Kitty Party Game – Ring Toss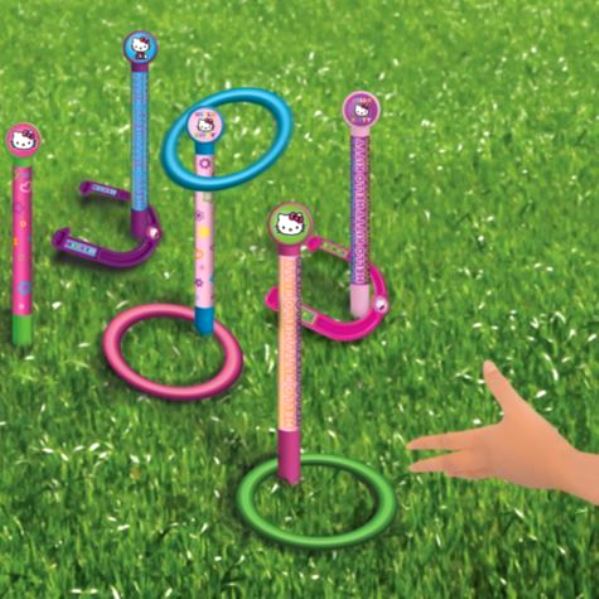 Hello Kitty Birthday Party Game – Bean Bag Toss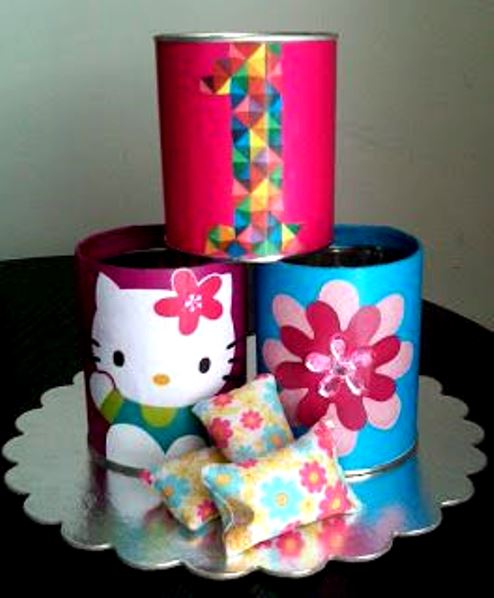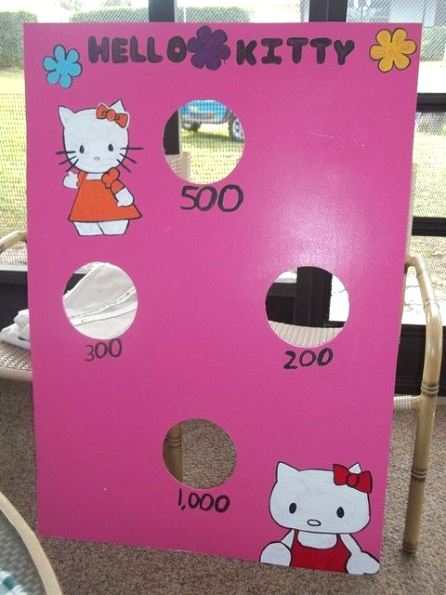 Hello Kitty Birthday Party Game- Licking Milk like a Kitty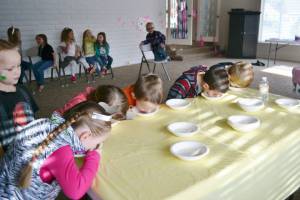 Hello Kitty Birthday Party Bags/ Favors / Treats/ Loot Bags or Giveaways
Don't ever forget to prepare party bags filled with goodies , small toys and surprises. So okay, if you have little boys around I guess the best way to balance is using blue color for the bow and nose of Hello Kitty instead of pink. That's Dear Daniel. Just a bit of modification 😉 If not, use other Hello Kitty friends.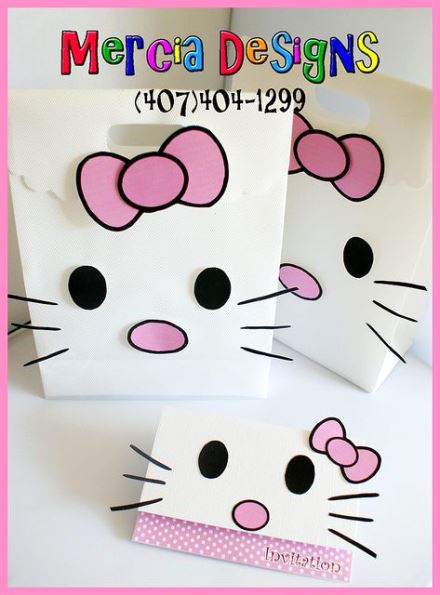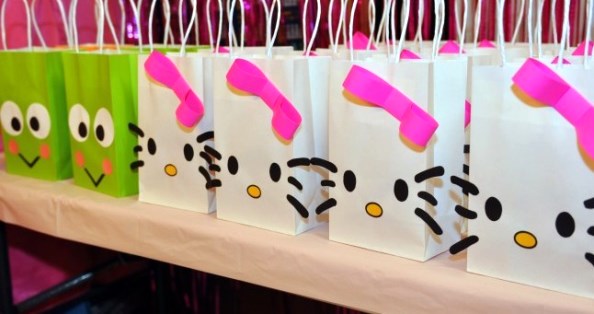 Hello Kitty Photo Booth, Pictorial Ideas and Props
Don't let all the efforts and especially the memorable moments go to waste. Make sure there'd be tons of photographs to cherish by the end of the birthday party. These are great Hello Kitty theme photo booth ideas.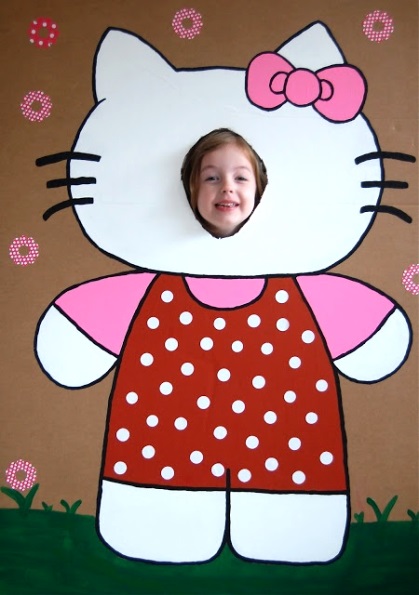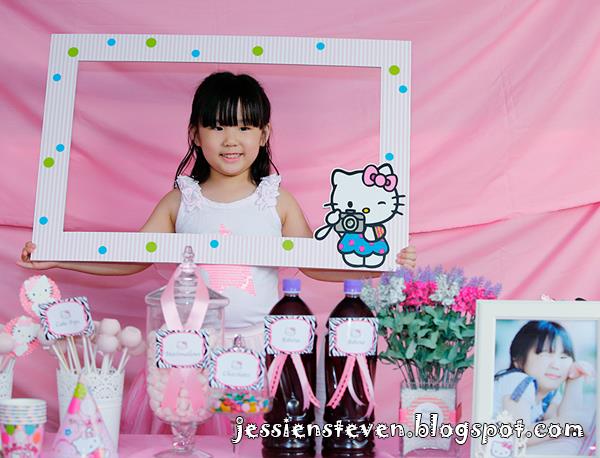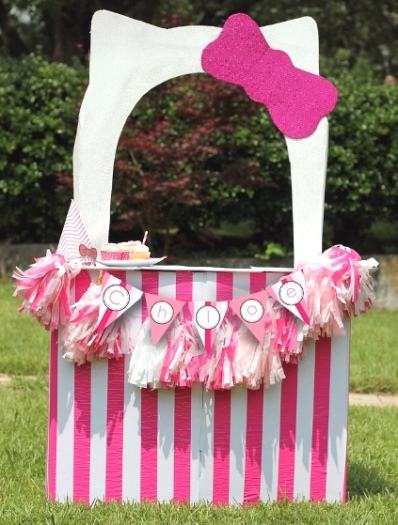 If you guys enjoyed this compilation; likes, shares and comments would be appreciated. If you like your related party ideas to be featured in any of my posts, please let me know. Share to your friends especially to moms! For mistaken credits, don't hesitate to inform and will be corrected soon. I had so much fun doing this post, I hope you enjoyed reading too. Till next time everyone!