Every time people in the Philippines would hear "Siquijor", the initial reaction for most of them would be startled and afraid. The reason is because it is quite known for being an island full of mysteries, beliefs, voodoos and witchcraft. Reallyyyyy! The word of mouth about it's enchantment had been spreading all over the country as far as I can remember. Since then, I myself was curious about it and am also interested to know which is true and which are just false beliefs.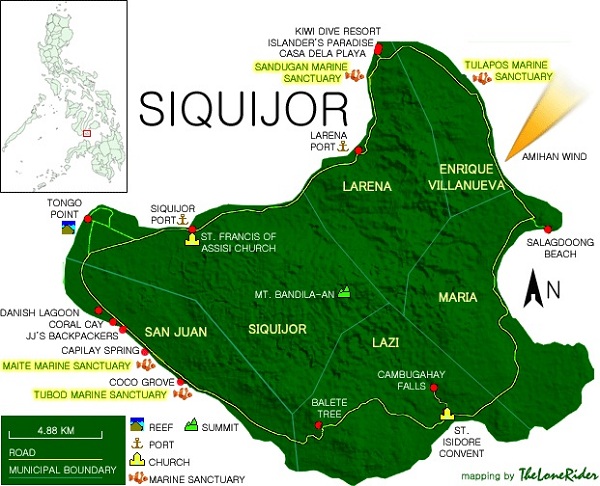 Siquijor is an island province found in the Central Visayas. As of 2010 census, the population is about 91,066 Siquijodnons (referring to the locals living in the island). It is actually the 3rd smallest island in the Philippines which makes it very interesting not just for the Filipino travelers but also for the foreign tourists despite the beliefs told about it. Here are some of what I've heard and if you have more to add in my list, please don't hesitate to write on my comment section 😉 Just heard of them and can't validate whether they are for real or hoax, okay?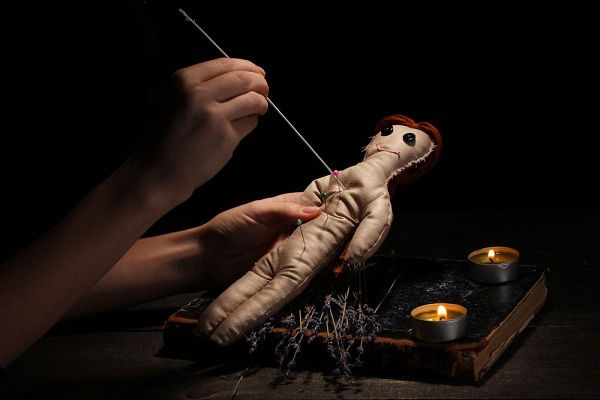 There are lots of them who knows black magic and witchcraft, that could even make you suffer even with just a look.
When you are under a witchcraft, you will be surprised to poop even large or larger items. Most of the time, they would frighten to make you poop of a sanggot (curved knife) or tadtaran (chopping board)
Those who knows black magic can make a paper skeleton dance, without strings or without holding it.
When a Siquijor local taps/touches you, a witchcraft will effect on you. So to prevent it, tap/touch that person back.
Never ever make noise on certain places, like the forest and some of the beach part. There maybe fairy who'd feel disturbed and punish you.
Don't wear too daring outfits, because some of the male fairies might like you and hunt you.
If there are witch crafts, black magic and bad fairies, there are also oil (lana) filled with different ingredients that could frighten them. Some of these oil are filled on bracelets so people can wear it. Heard that few of the ingredients are plants and bits of human skeleton found from the grave.
There are love potions in Siquijor that works not just for love but also as a lucky charm to draw success in work and businesses.
Some fishermen who went fishing and are never found again are believed to be captured by fairies of the sea.
There is a mountain in front of my grandmother's house and is believed to have a gold carabao living in it.
Well, that's all for now but admit it there's lots of them already. Writing about these stuffs give me goosebumps (really).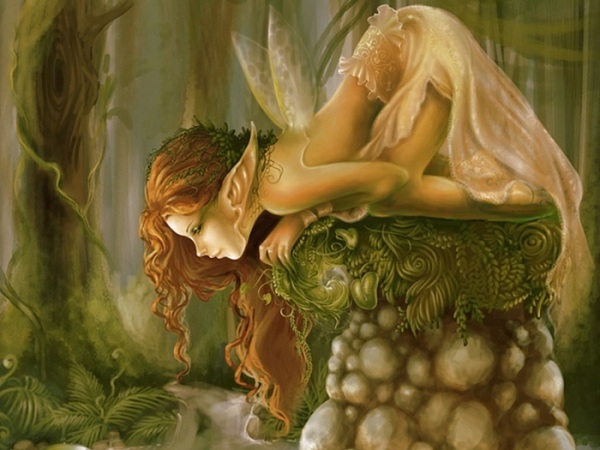 So okay, how am I related to Siquijor or why am I writing about it? My maternal grandmother is actually from Siquijor, yesssss! But no way, our family is not into any of the mysteries I have mentioned above. Trust me. Since my grandma met my grandpa and lived here in my hometown, it's been seldom that she could visit her hometown Siquijor to see her relatives until she died a decade ago. Unfortunately, my mother's name in the birth certificate has an error and the civil registry required both the birth certificates of my grandpa and grandma. We can't find it anywhere here at home so my mother decided to ask and search for it from the municipal halls of her parents. The very reason why we travel from Cotabato City to the mysterious island of Siquijor.
I was waiting for the cheapest plane promos for Cebu and glad to have round trip bookings for me and my mother. Before our travel date, I browsed for Siquijor map, directions, hotels and inns, tourist attractions and just more of places to visit in Siquijor. I realized it's not that scary after all. Looking at some nice photographs and reviews of travelers, especially the bloggers – they seemed to love everything Siquijor has to offer for them. It's beauty, it's people and it's mysteries.
Here's my very own Siquijor experience.
Since my mother never felt comfortable riding a van for the land travel, we decided to take an airplane from Davao City to Cebu.
How to reach Siquijor from Cebu.
Cotabato City to Davao City : Weena Bus with travel time of 7 hours (we were 15 minutes away from the plane's take off lol)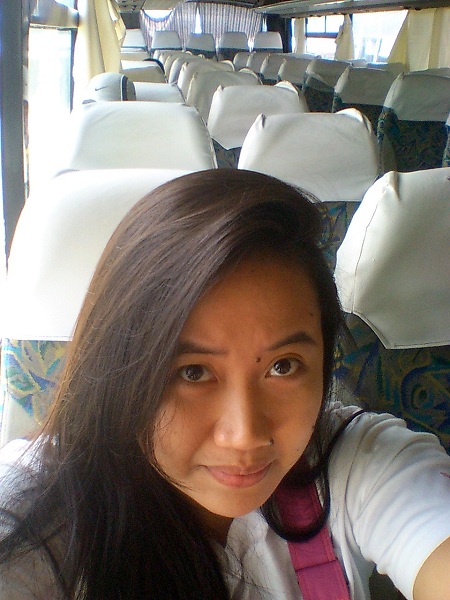 Davao City to Cebu : Cebu Pacific Air with travel time of 1 hour (You gotta love them for their promos!)
Cebu to Liloan Port : We took the Ceres Bus that traveled 4-4:30 hours to reach Liloan Port (P 280.00 adult)
Liloan Port to Sibulan : We took the fast craft and took 30 minutes for us to reach Sibulan (P 62.00 adult)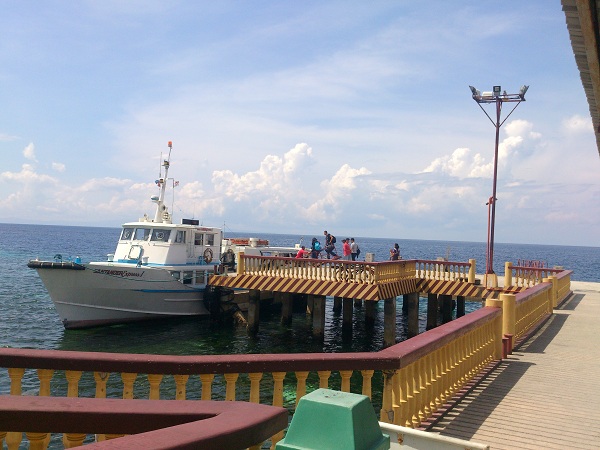 Sibulan to Dumaguete Port : We took a tricycle for approximately 20-30 minutes (couldn't remember sorry!)
Dumaguete Port to Siquijor: There are pump boats and a barge that would take longer and would cause longer of nervous being in the midst of the water so we decided to take the OceanJet and it took only 20 minutes (P 210.oo economy & P 350 business class)
Siquijor to places : Since the island is really small, it can be traveled with a day preferably with a motorcycle since some paths aren't accessible with 4-wheeled vehicles. Approximately, I wandered it for like 6 hours. That includes sight seeing, picture takings, talking to some locals, having lunch, buying some stuffs, going to an ATM and more of sight seeing. You have 2 options in getting a motorcycle for travel.
You pay the driver with a certain amount and you spend for the fuel (I didn't asked anymore since I agreed on the 2nd option)
Or you pay him a bigger amount which is inclusive of fuel. I paid P 750.00 for this.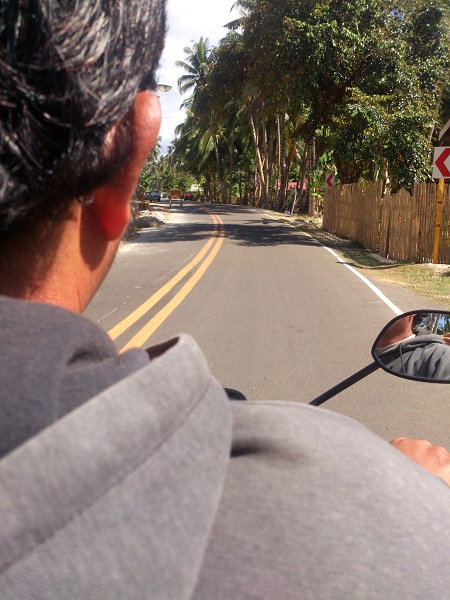 Places to Visit in Siquijor Island
Lovely as it can be, here are some of my pictures during my trip throughout the island of Siquijor. If you are planning to visit it someday, you could write these places on your initial list too. Enjoy Siquijor dear readers!
1. Sight-seeing on the remote areas of Siquijor island
My grandmother's hometown is Cangmunag. This is were you'd find the house of some farmers, fishermen and families with simple living. The beach side does not offer resorts but instead you will see the other face of a tourist spot – the fishermen's boat and tiny houses. The soil is very dark brown and almost red. The hill behind me on the second photo is believed to be where the gold carabao is living. By doing so, you'd be able to see the locals doing their own stuff to survive their daily needs.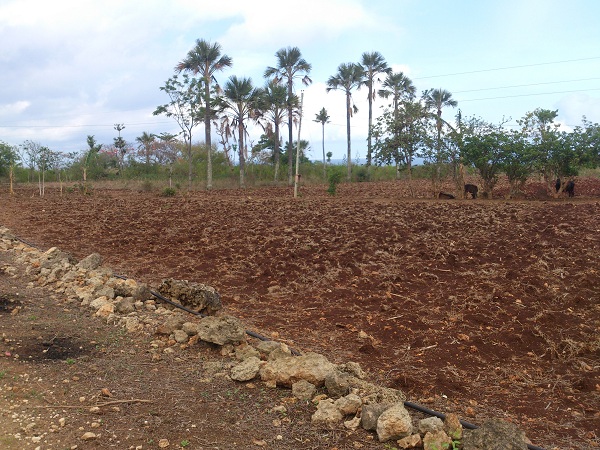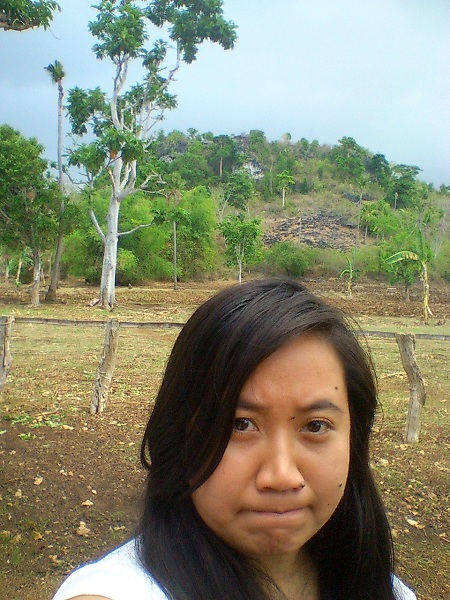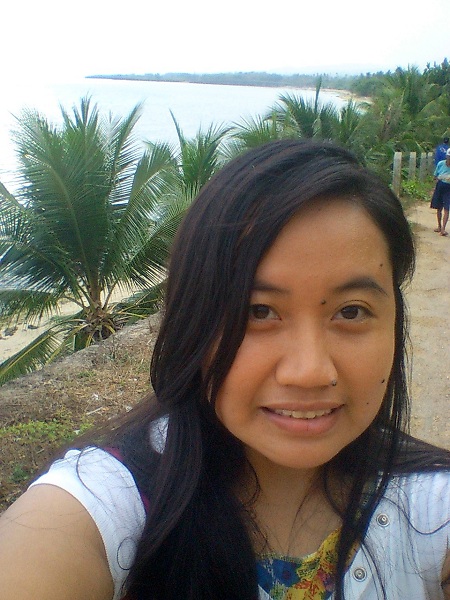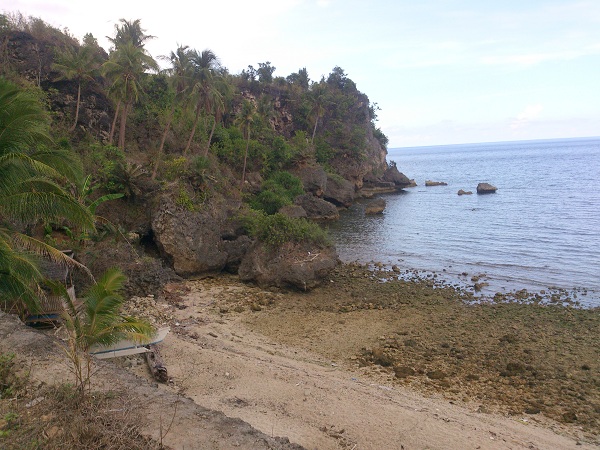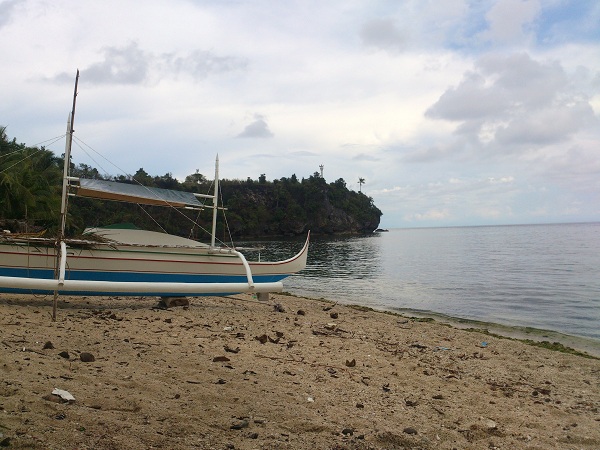 2. Enchanted and centuries-old Balite Tree (Lazi)
If you are brave enough to get near this 400 year-old tree in Lazi then go on. It is believed to be enchanted because of its eerily hanging roots and vines but provides water to locals near the area. Aside from the tree itself, foot spa is possible by soaking your feet in the water and the tiny fishes will do the rest. In this area, souvenir items are sold like t-shirts, key chains and most especially, the love potion, oil and lucky herbal bracelets.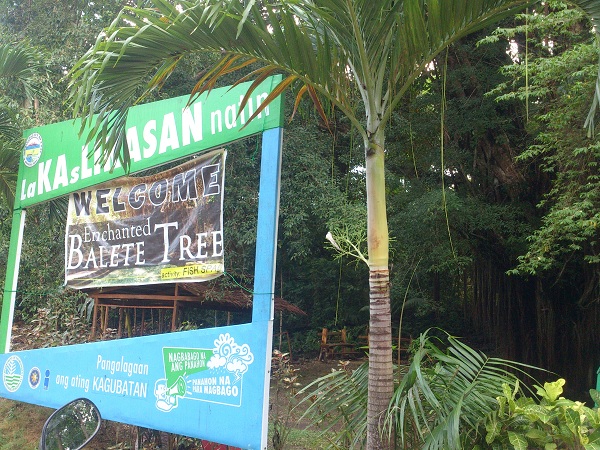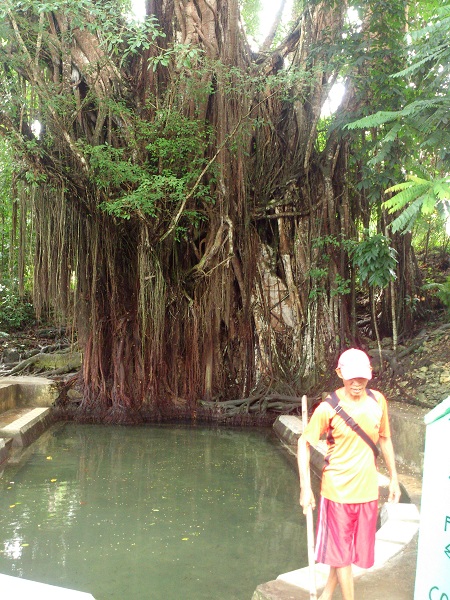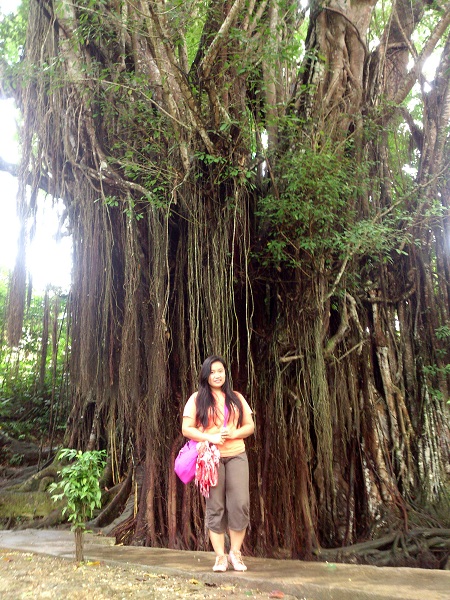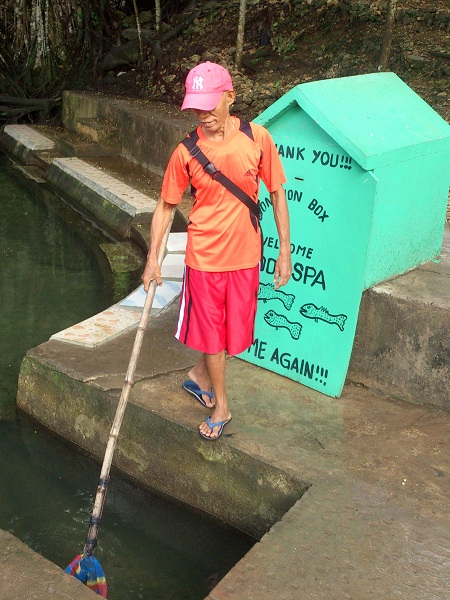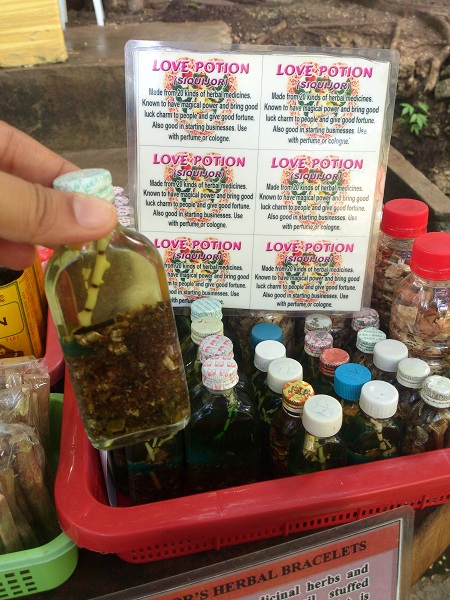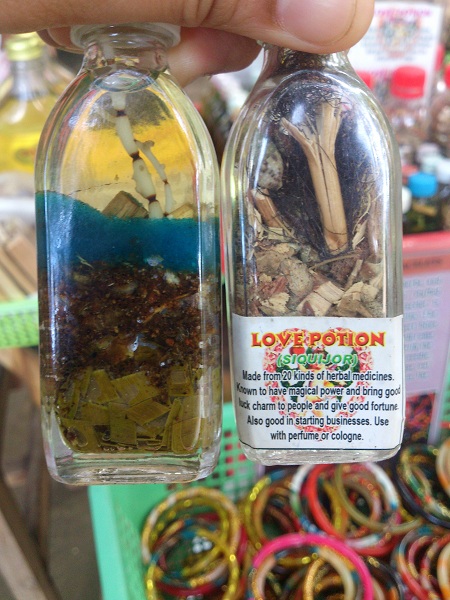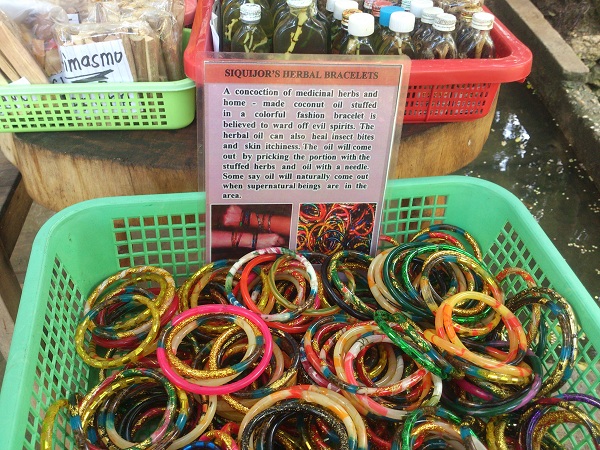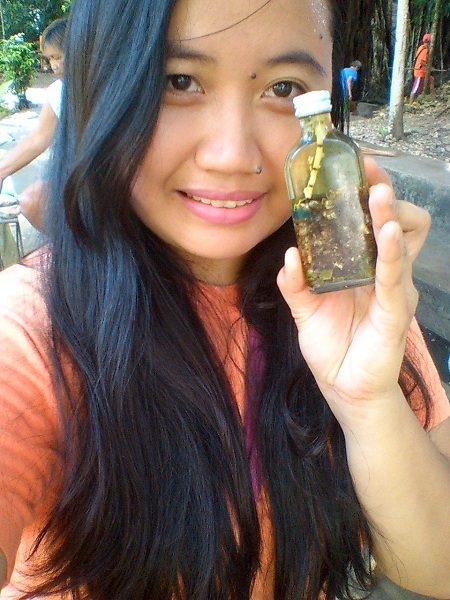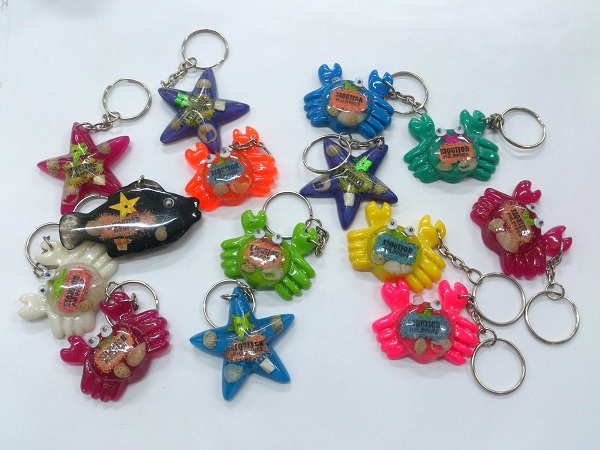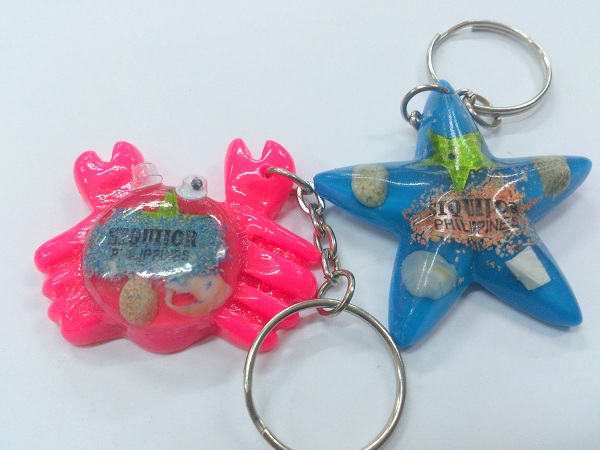 3. New Church at Lazi, Siquijor – My bad, I've forgotten to ask the name of this church.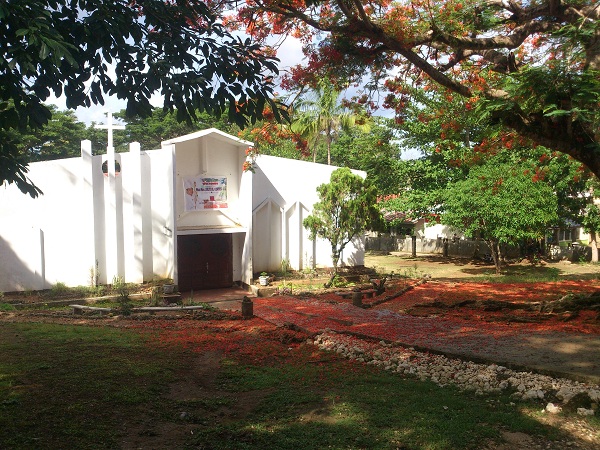 4. San Isidro Labrador Parish Church is a Roman Catholic church in the municipality of Lazi, Siquijor.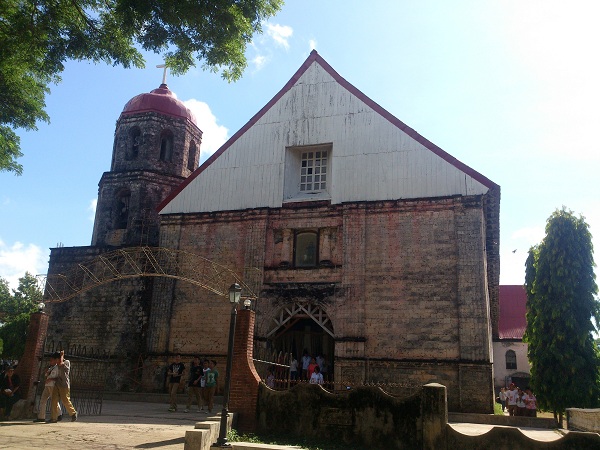 5. San Isidro Labrador Convent (Lazi)– Just in front of the San Isidro Parish Church, the historical landmark which is said to the one of the biggest and oldest convents in the Philippines.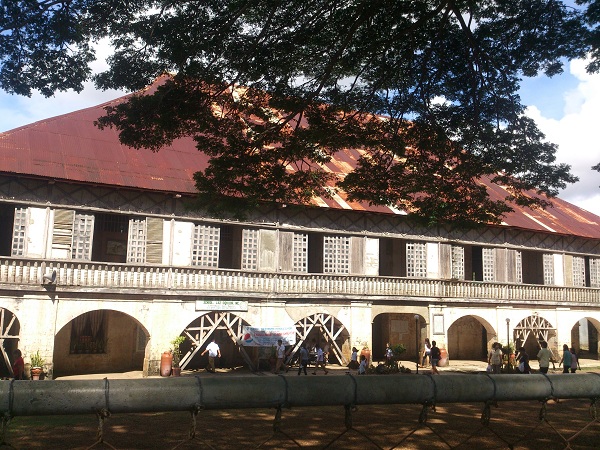 6. Lazi Port – When your pump boat, barge or jet docked on Siquijor port, the driver would asked if you would like to see the other port which is found in Lazi. There is only once-a-week trip in this port. That would be Iligan to Siquijor and vice versa, every Wednesday.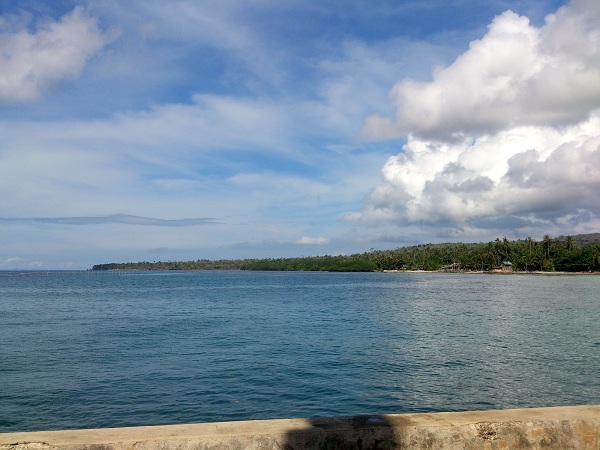 7. Sta. Maria Church – The church looks small and dull outside but when you get inside, you'd realize it's still a well-taken care of church.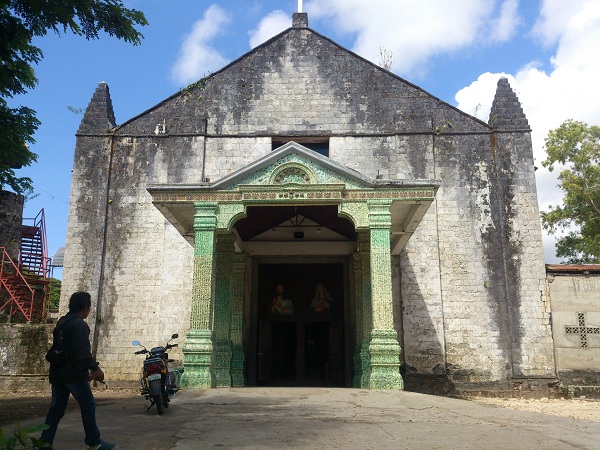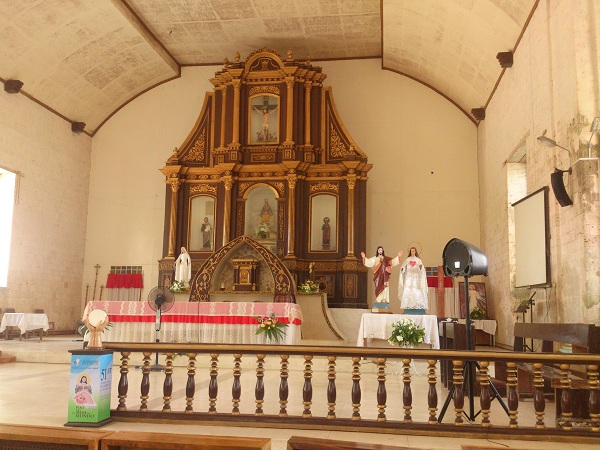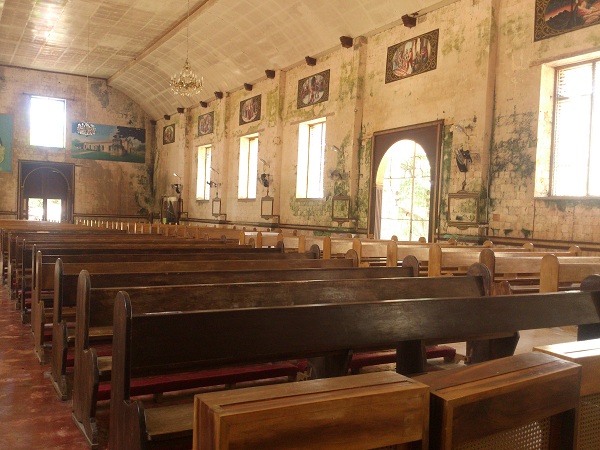 8. Salagdoong Man-made Molave Forest and Beach Resort (Maria) – Before reaching the resort, you should pass through these lovely molave forest first. I am honestly amazed with this view. The Salagdoong resort's entrance fee is P 10.00 only that you needed a vehicle to reach it. Awaits you is an amazing beach. Really!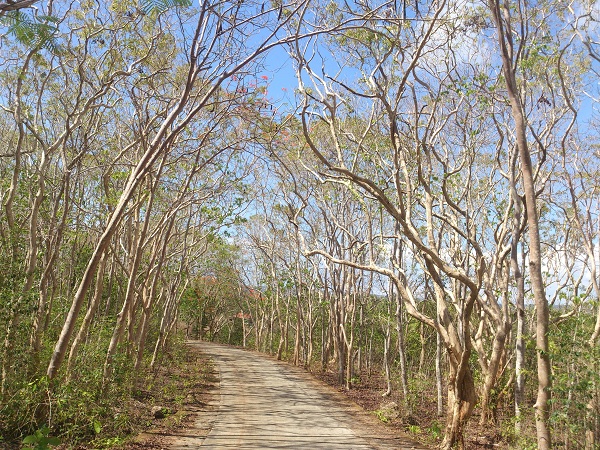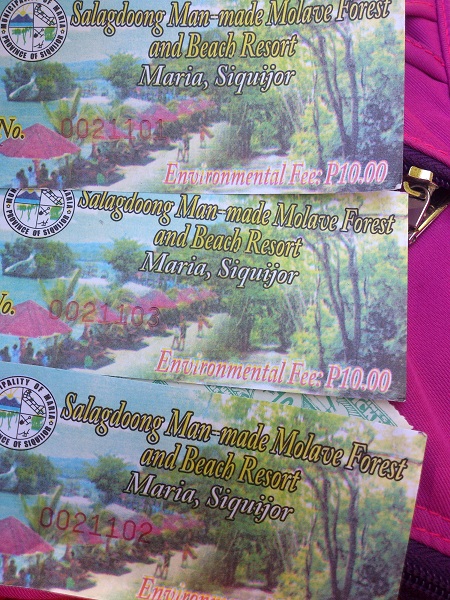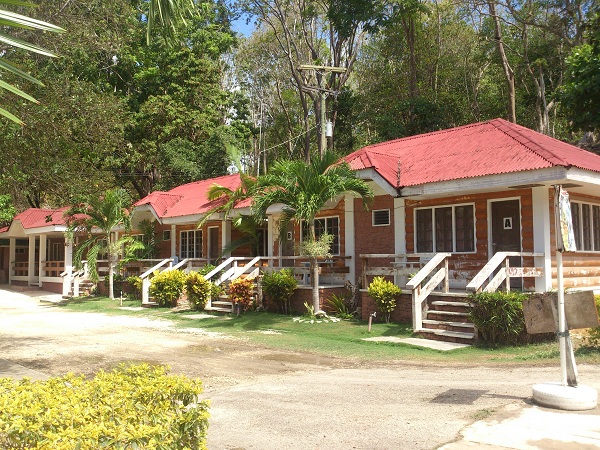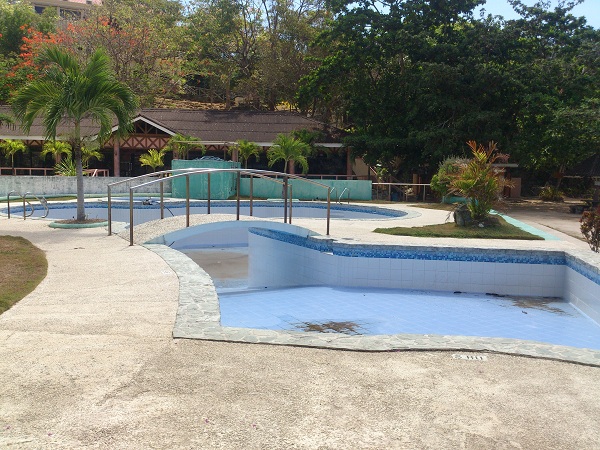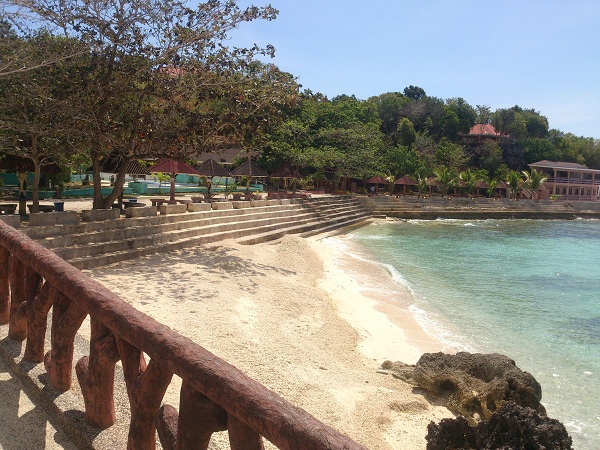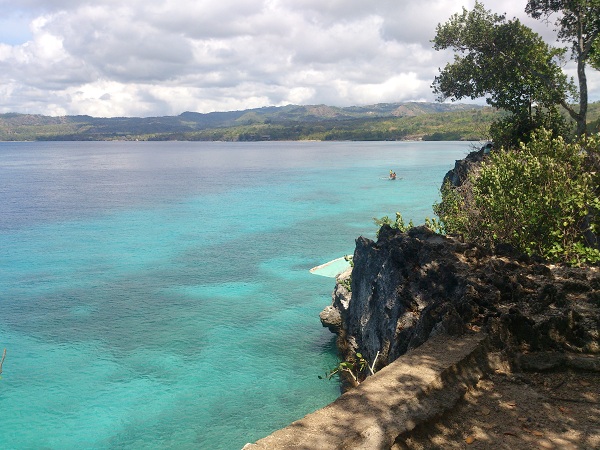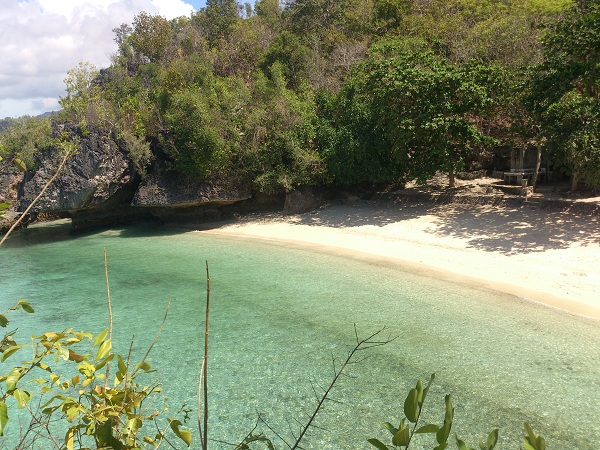 9. Mount Carmel Church (Enrique Villanueva)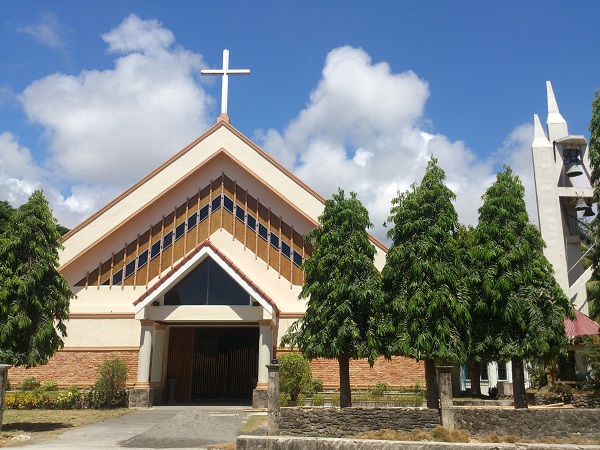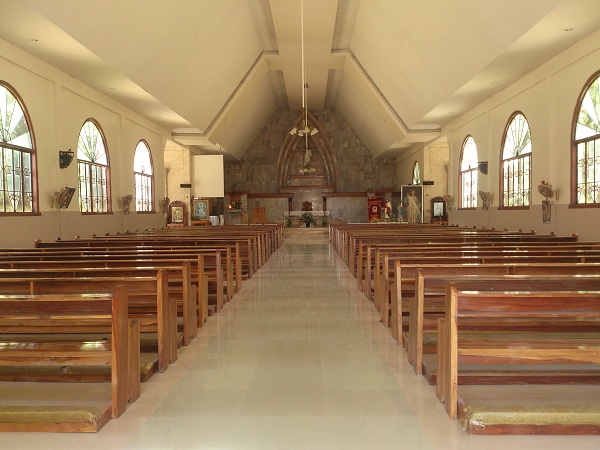 10. Larena Baywalk (lol) I just called it myself because it does look like Manila Baywalk.
11. Larena Tourism Center and Pasalubong Center – Pasalubong is derived from the word "salubong" which means to meet/see again. Therefore, "pasalubong" is something we Filipinos would buy from somewhere we traveled and give to family and friends who we will see again when we return. This does not require to be expensive as long as it's from the heart.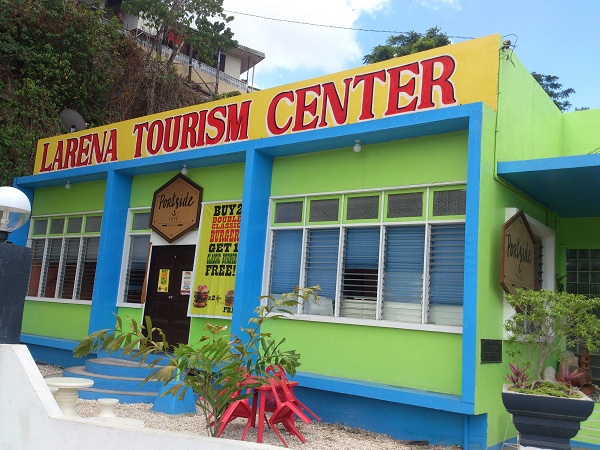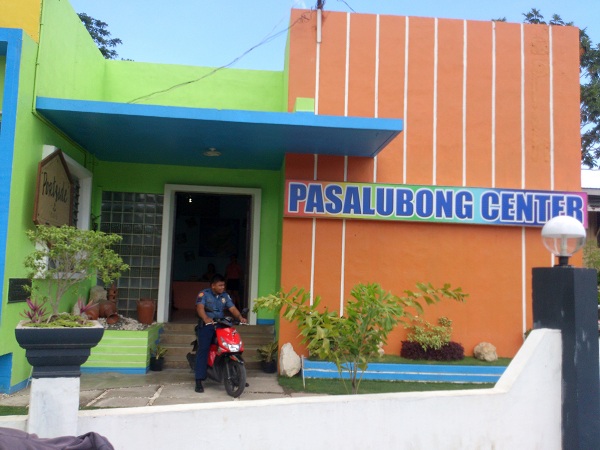 12. Larena Church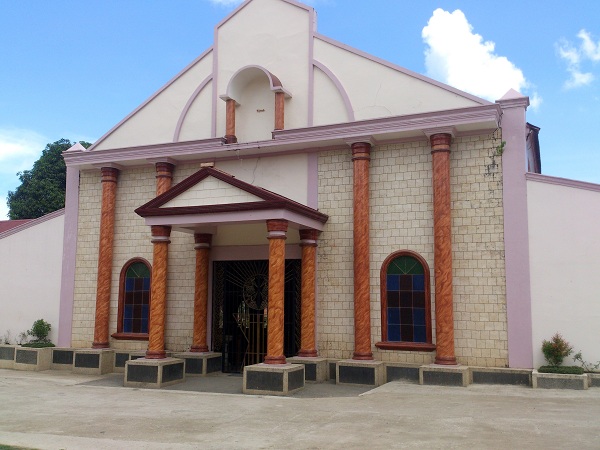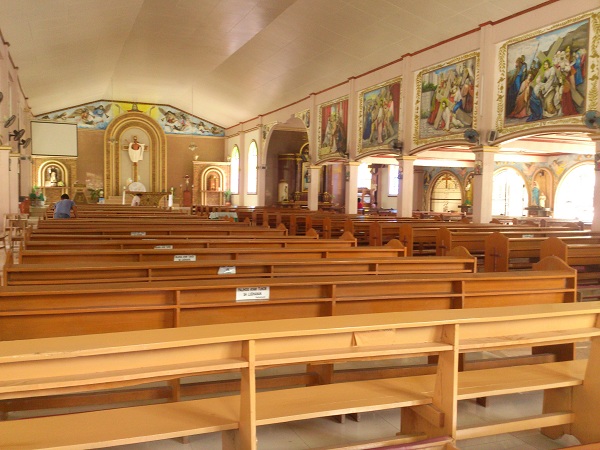 13. Larena Bell Tower – Just few steps away from the Larena Church is the Larena bell tower. Unfortunately, the tower has been restricted to anyone.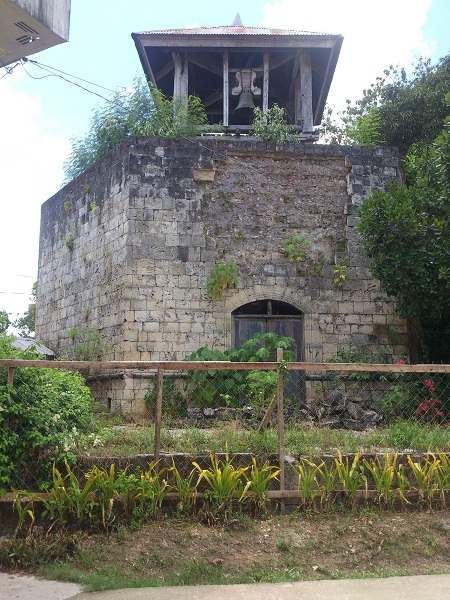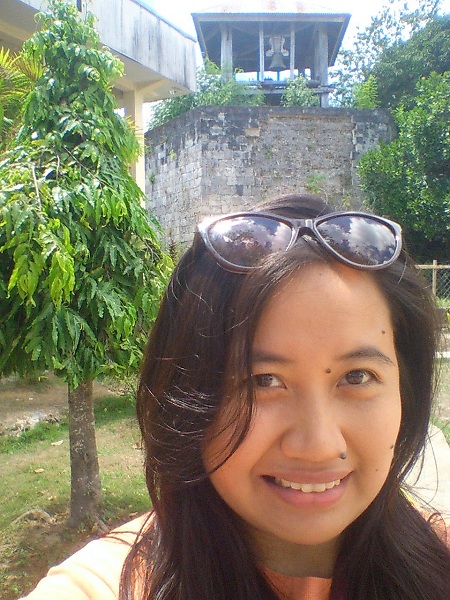 Banks in Siquijor are found in Larena. Just when I'm about to feel financially broke, wandering the island of Cebu with less than 100 pesos in my bag, these banks surprised me. Yes oh yes!
Land Bank of the Philippines in Larena, Siquijor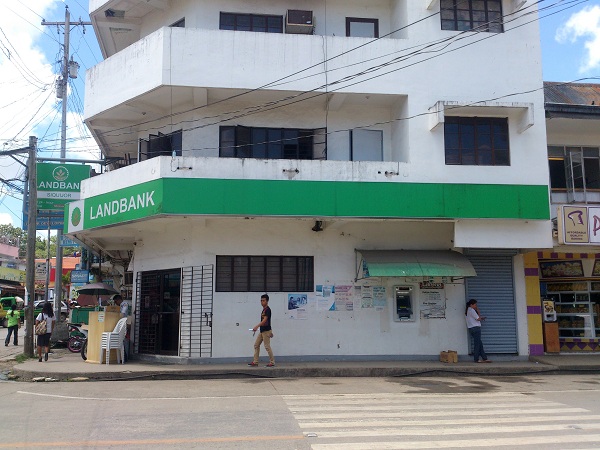 Philippine National Bank in Larena, Siquijor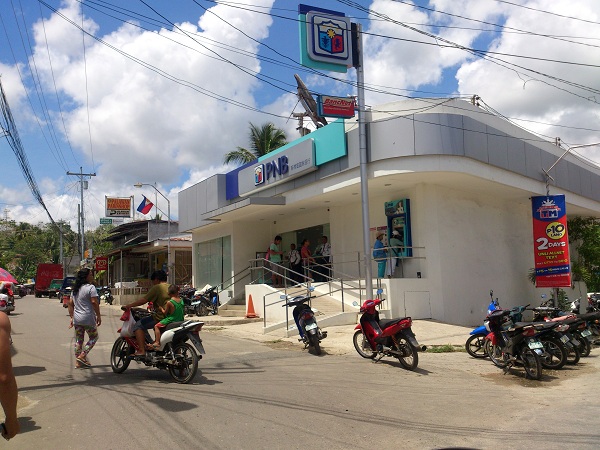 14. Island Butterfly Garden or Butterfly Sanctuary in Larena (Basak) I think among all the destinations, this one is the farthest from the hi-way or main road. According to tripadvisor.com,ph, this is the 2nd tourist attraction in Siquijor Island. Unfortunately, it's summer and really hot in the island the reason why they were not able to breed bigger kinds of butterfly. But it's okay, i still had fun.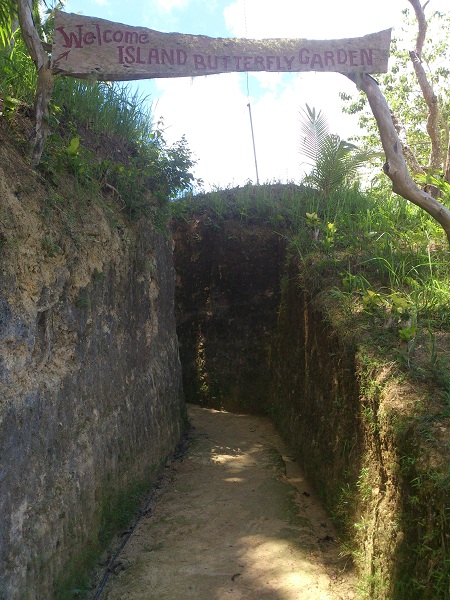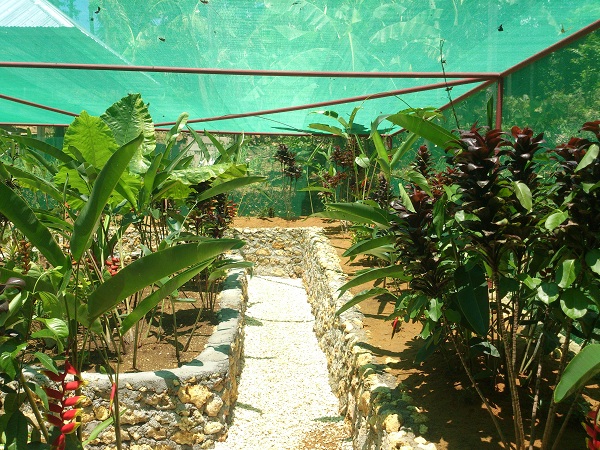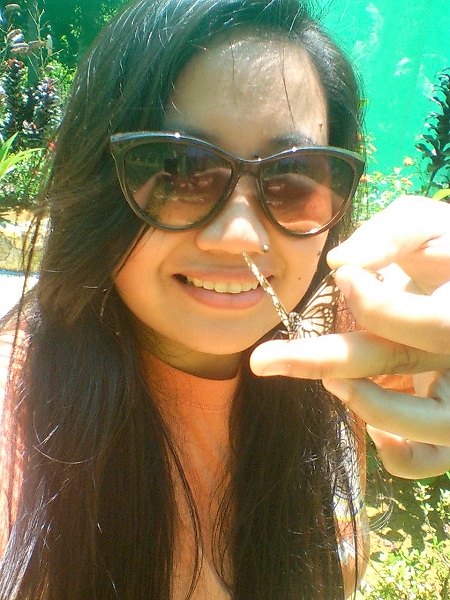 15. Larena Triad Coffee Shop – Who would have thought that a hill-top coffee shop and restaurant could be found on one of Larena's amazing hills. You can dine there with family and friends over-viewing the town of Larena. But if you don't wanna eat, there would be an entrance fee for viewing & picture taking. Big plus, the food are actually affordable!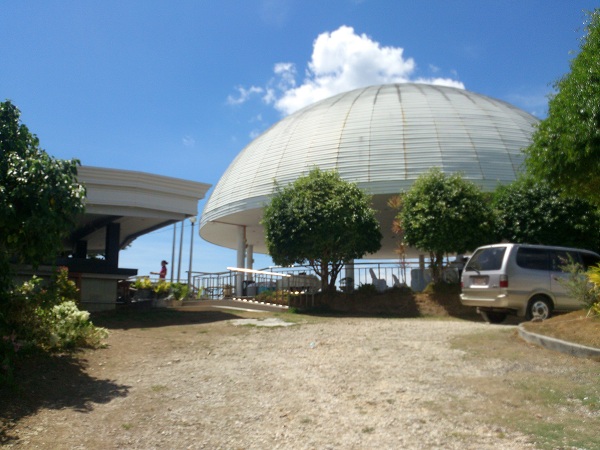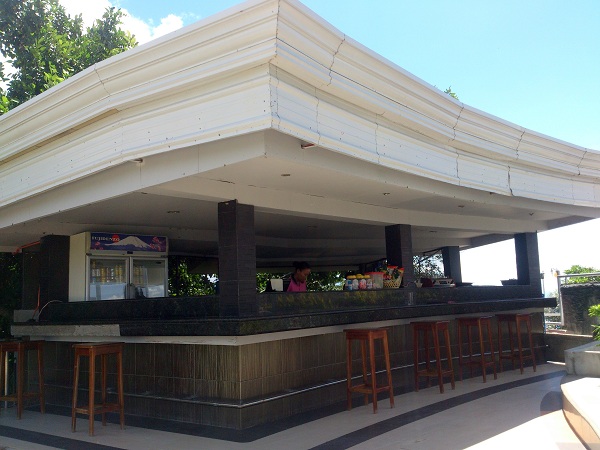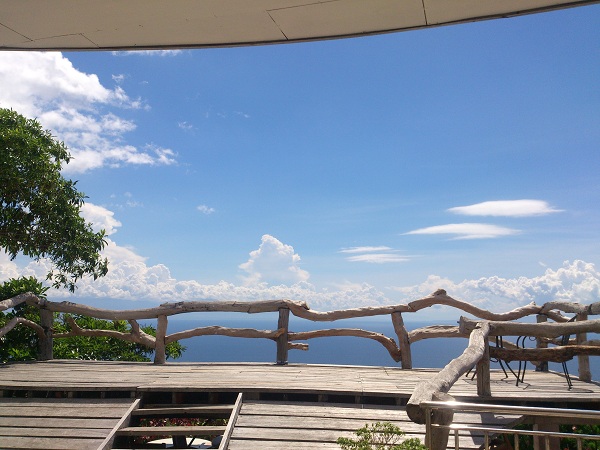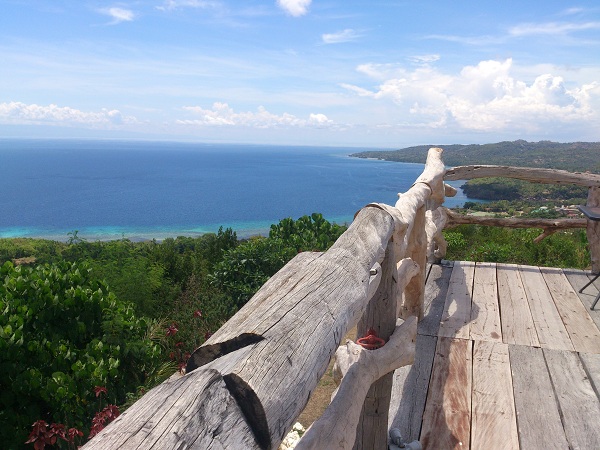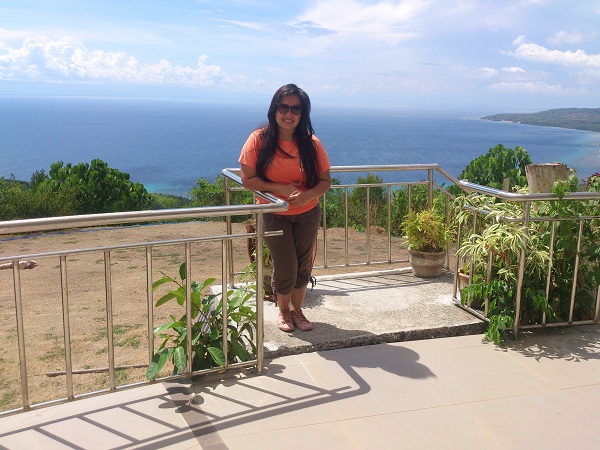 16. St. Francis de Asisi Church or Siquijor Church – Near this tiny church of Siquijor is where you will see "Welcome to Siquijor" welcoming all the tourist and returning locals.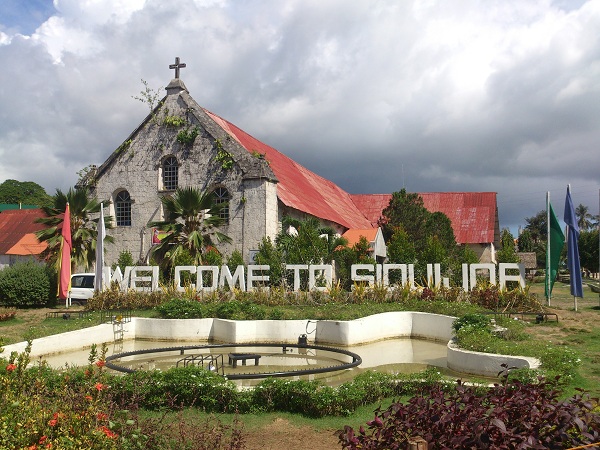 17. Belfry Tower – Near the church is the bell tower of Siquijor.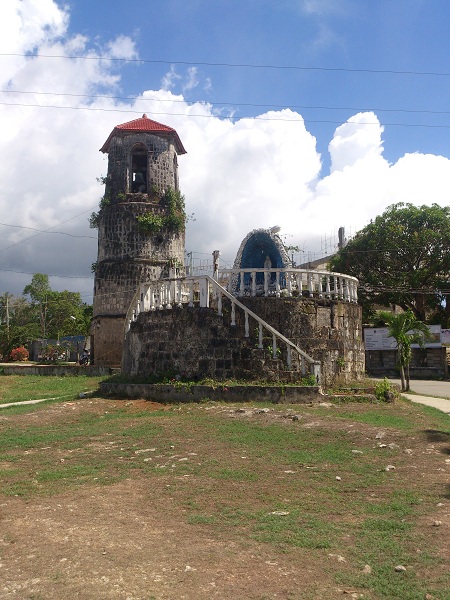 18. Capilay Spring Park (San Juan) – This park is free for everyone who would like to spend some time in the park for picnic and gatherings. There's a canteen in the place if you don't have food. There's a grotto for the Catholic devotees.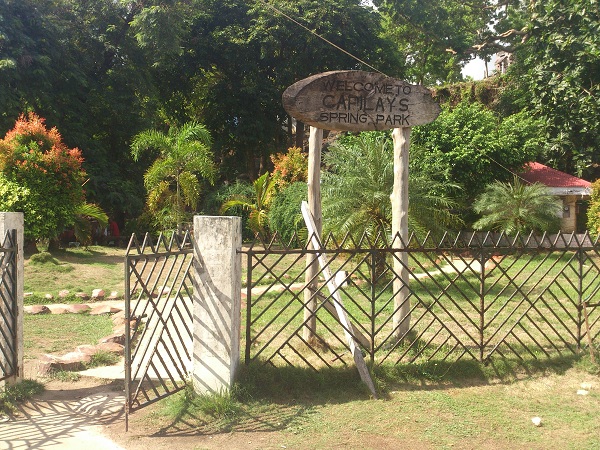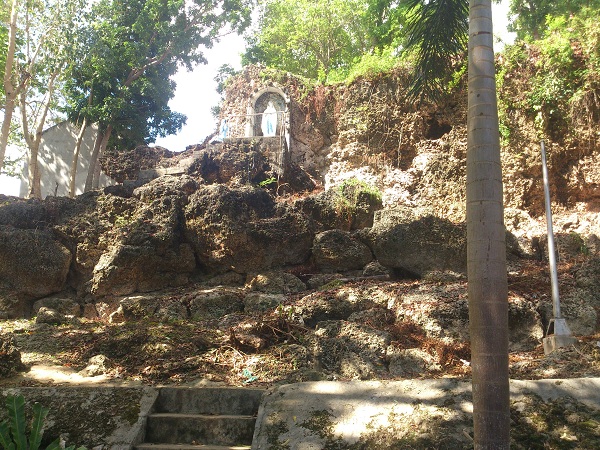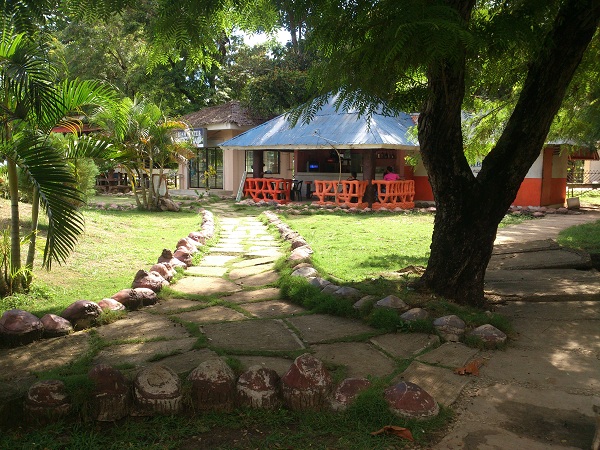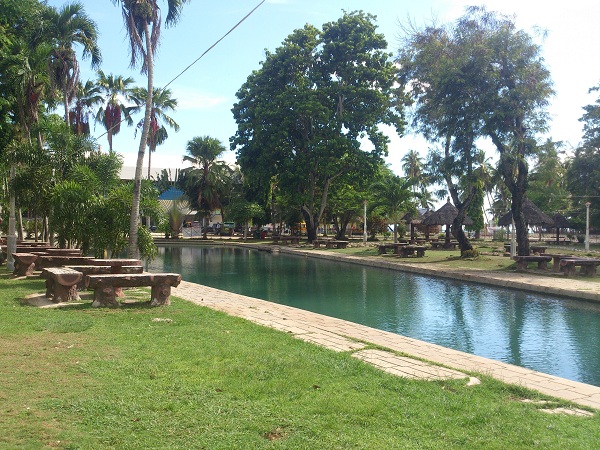 19. Blue Wave Inn Resort – Since my mother's relatives are living in Cangmunag which is 20+ kilometers away from Siquijor Port, I asked my mother if we could stay at least 1 night in San Juan or Siquijor. She agreed so it would be easier for us to go to the Port the next day. Another thing is that, it's where the long tourist beaches are actually found and I want to see them badly. Thinking of a tight budget for an inn yet comfortable for us, I found Blue Wave Inn Resort and I don't regret choosing it over the rest. It's not that huge nor elegant looking place, but it's really lovely. The staff are all warm and I honestly enjoyed their pets in the place. Food is served on their restaurant which I find expensive (for my budget) sorry 😀 Anyway, the beach was perfect in the morning. I soooo loved the rest about it.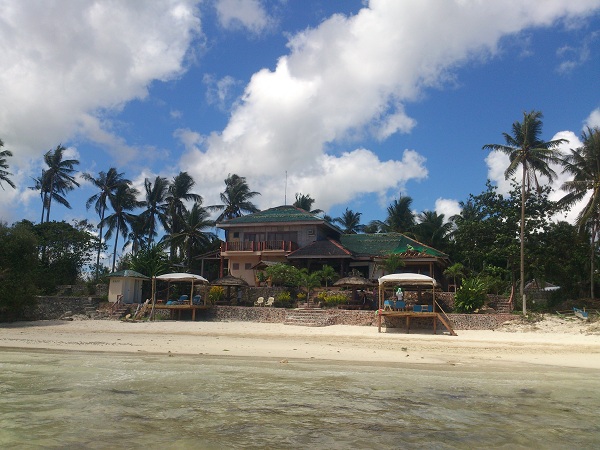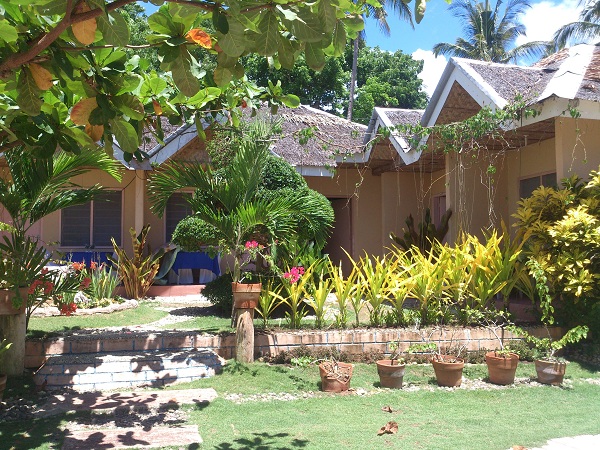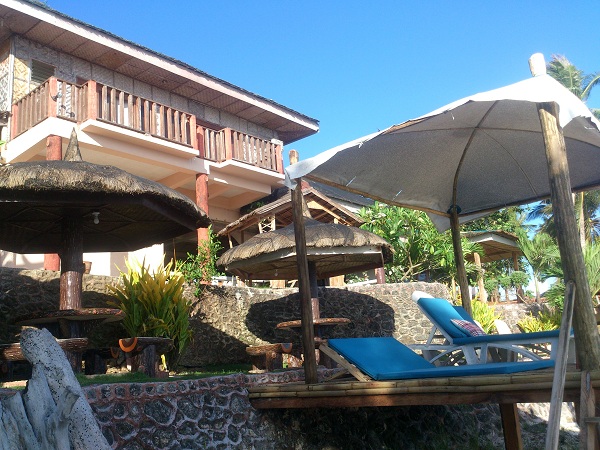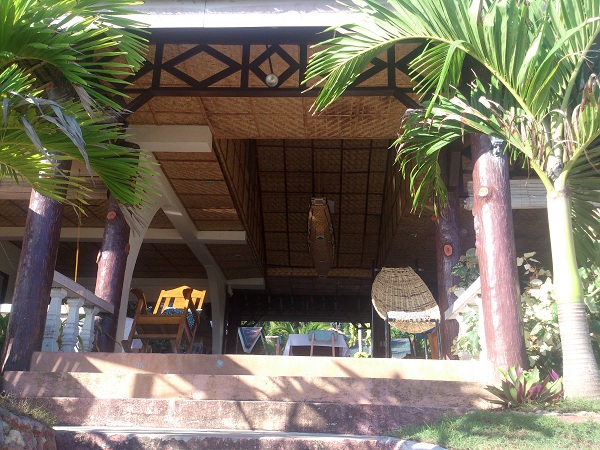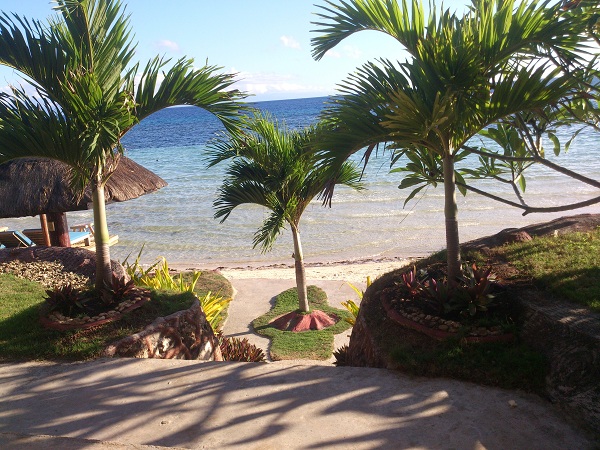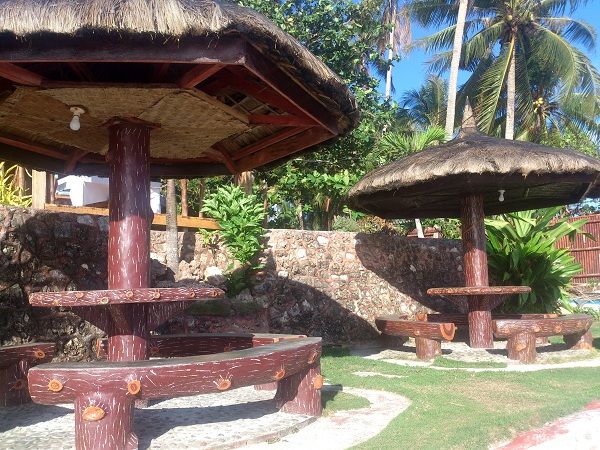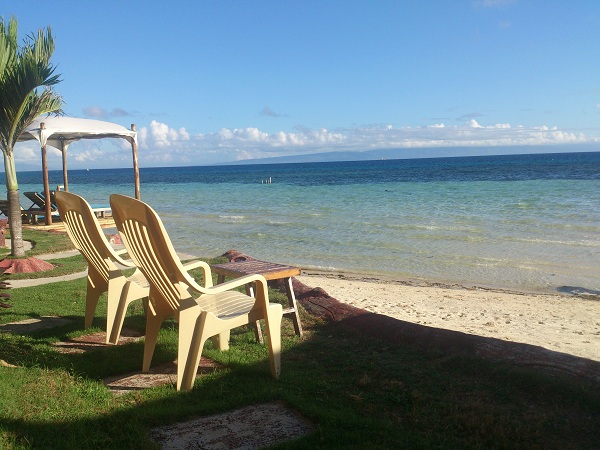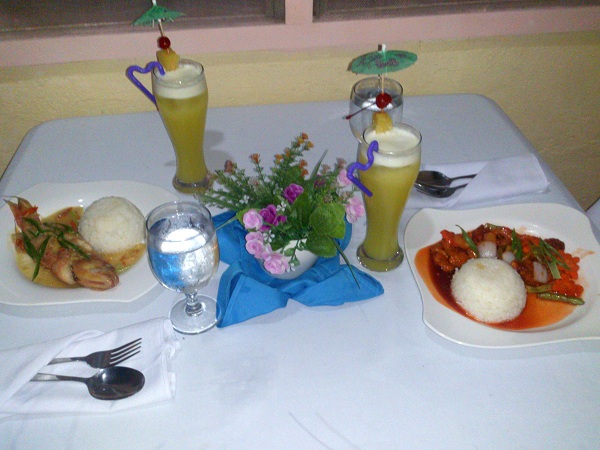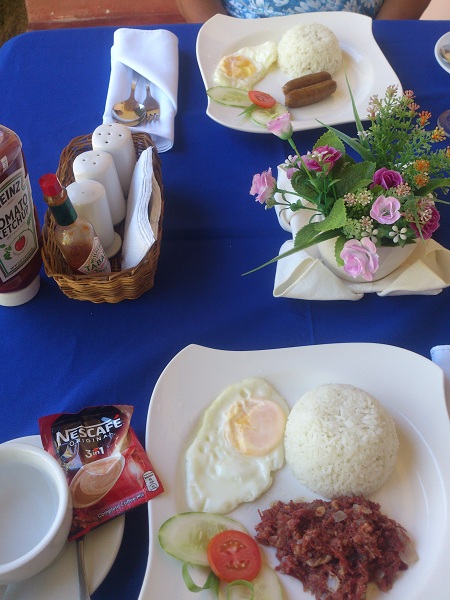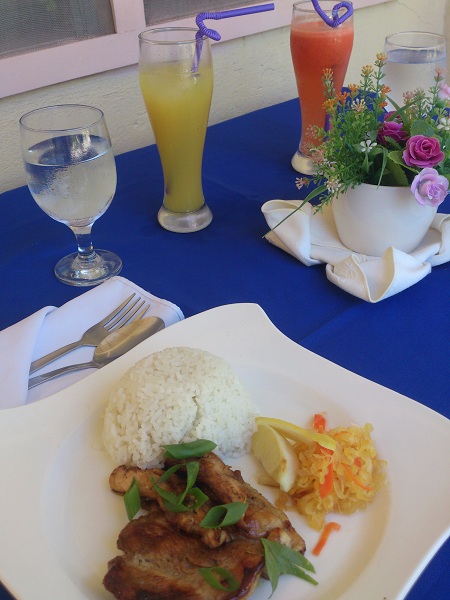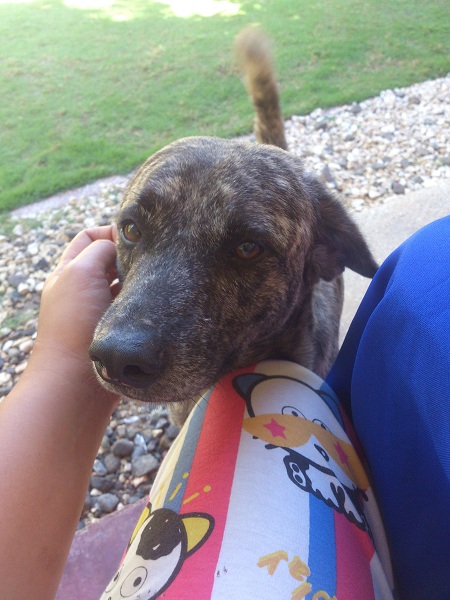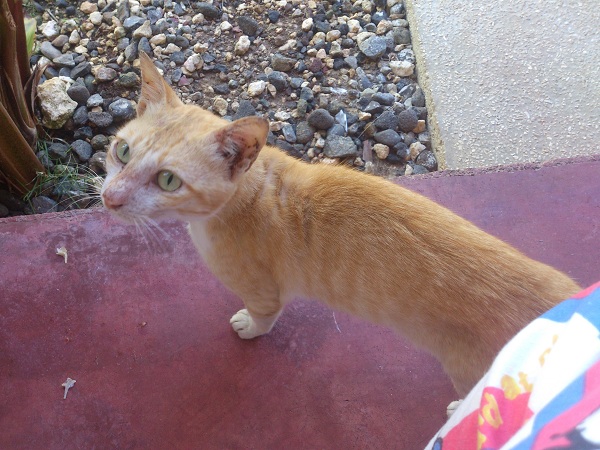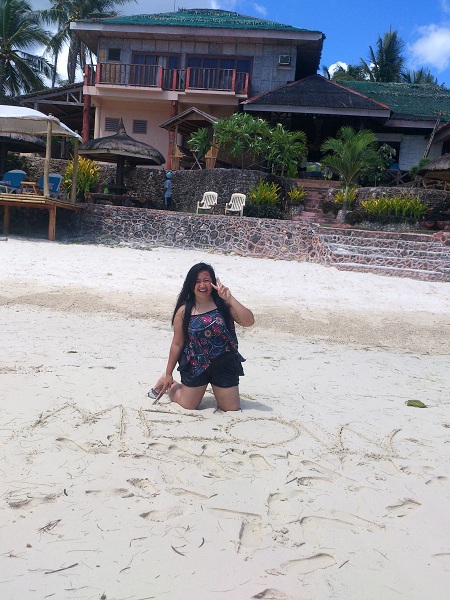 For more things to do in Siquijor, check out tripadvisor.com.ph's list. You sure would love them!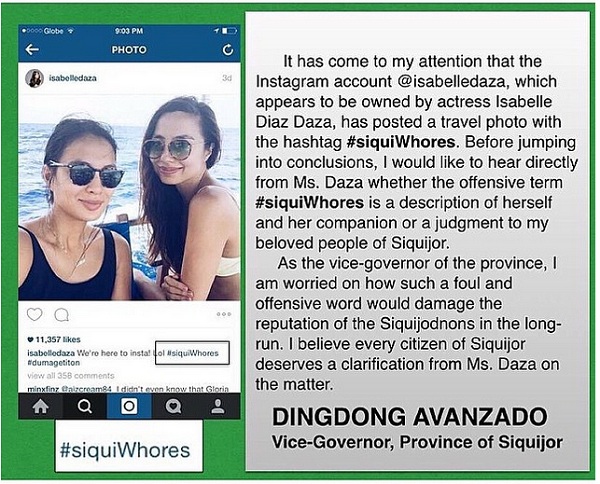 Just few days ago, some of the Siquijodnons and concerned citizens raged in anger over TV actress Isabelle Daza's hashtag during her visit to Siquijor. She was with her cousin on the photo with this caption and hashtag "We're here to insta! Lol #siquiWhores #dumagetiton ". Vice Governor of Siquijor Dingdong Avanzado is open for Ms. Daza's explanation about the caption. Wether Siqui-WHORES is referred to the beautiful island or to themselves (lol harsh VP). No matter what, I find Siquijor lovely and WILL NEVER EVER dare call it SiquiWhore since I am a 1/4 Siquijodnon. It's such a lovely island. Consider visiting it someday and you'd surely love it too. Good day everyone!