Cheap Christmas decorations that will surely amazed you not just because their affordable but because they're equally beautiful as decorations that your buy from the department store! Christmas being the most anticipated holiday of the year for Christians, doesn't mean it has to be too expensive to celebrate. It's been every household's tradition to decorate the house with colorful Christmas decorations and lights to make the season warmer. But come to think of it, the prettiest decorations aren't always found in the department store. Yes, you've read it right! This collection is purposely done to give you cheap Christmas decorating ideas but quality in terms of making your homes beautiful. I'm sure you're excited about this, and so am I.
Some of us may be considering color coding or Christmas theme for each year. At times, we buy new Christmas balls or ornaments because we find the old ones faded and ain't glossy anymore. I'm sure we still have lots of unused gift wrappers from the previous years and you might not want to use them to cover your gifts this year. With these few materials mentioned, there could be a lot more of DIY Christmas decorations that can be done when paired with some recycled materials found at home. I'm sure any of these 50 Budget-Friendly Christmas Decorations will be very fun to do. Christmas 2017, here we come and we're so ready for you!
To begin with, here's a Snowman From Tomato Cages. It was created to stand guard at the creator's house. He is made from two tomato cages, a glass light globe and a whole bunch of deco ribbon. His head was filled with white paint, then wired to the tomato cages. Then he got the ribbon treatment. His buttons are from ornaments with some "snowflakes" painted on them.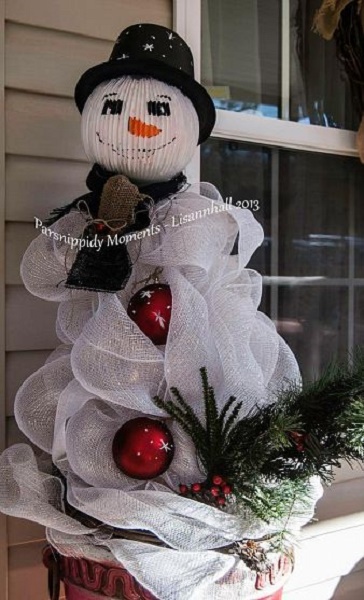 As what I've said earlier, unused gift wrappers can be very useful too. Stacking huge Christmas gifts would be cute and looks super simple to do!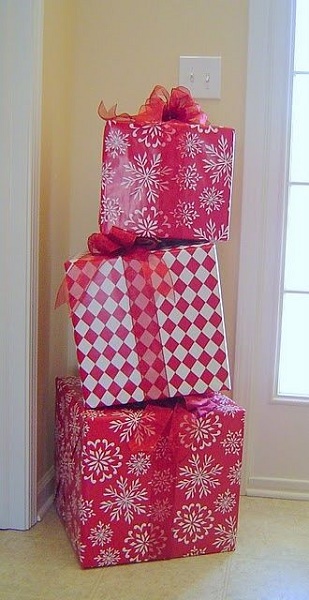 Use old candle holders or tall glasses (or buy some from charity shops) as bases and add stiffened fabric or wrapping paper cones for a delightful Christmas arrangement.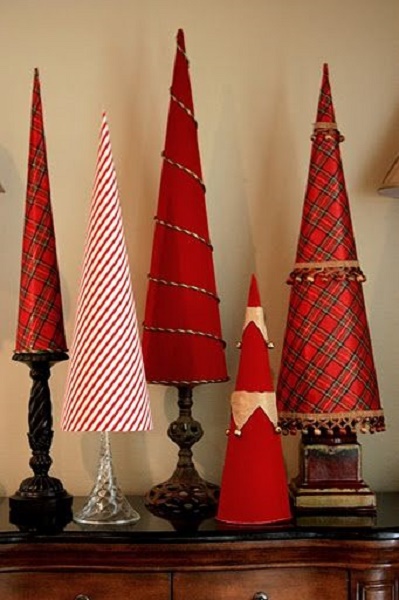 Thirty-Seven Snowman Crafts That Don't Need Snow . Look how this white tulle material is perfect for a snowman wreath this Christmas.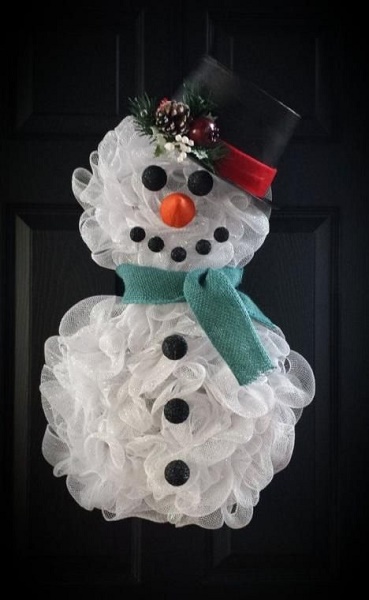 Simple ~ Ornaments on a cupcake stand. @Angie Wimberly Wimberly Stewart-Kimball another use for the wedding cupcake holders! Pretty smart that instead of cupcakes, it's filled with pretty ornaments.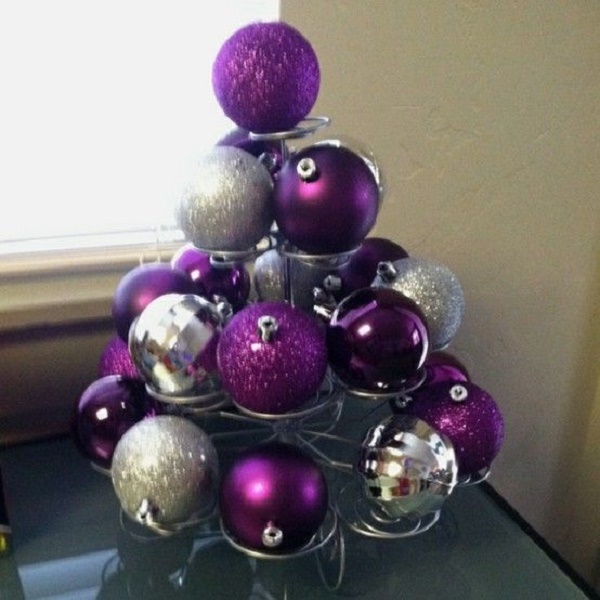 DIY Hanging Paper Snowflakes. This would be so lovely to look from the outside. On one idea I saw, a snowman made of paper was also displayed by the window.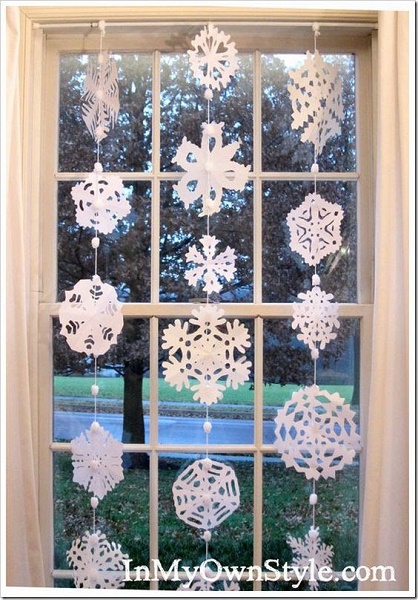 Need some cool ideas and inspiration to decorate your home this holiday Season?  How about making use, recycle or re-purpose your mason jars and turn them into Christmas jars. They could be turned into lanterns, vases or gift containers. pretty smart! Use whatever is available at home. Do you have paint? Glitters? Papers?Ribbons? Everything can be very useful to decorate this jars.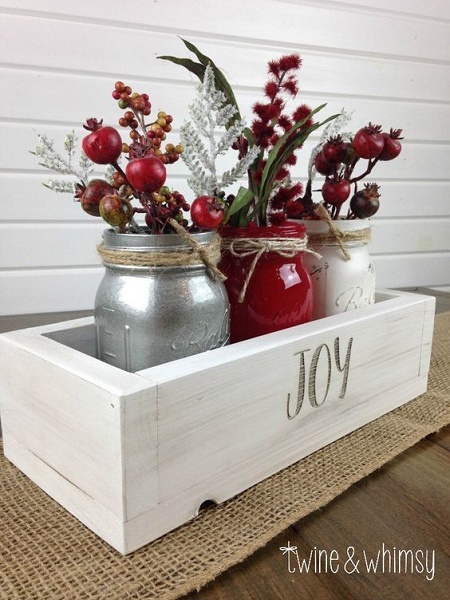 Holiday Mason Jars set of 4 – Christmas decorations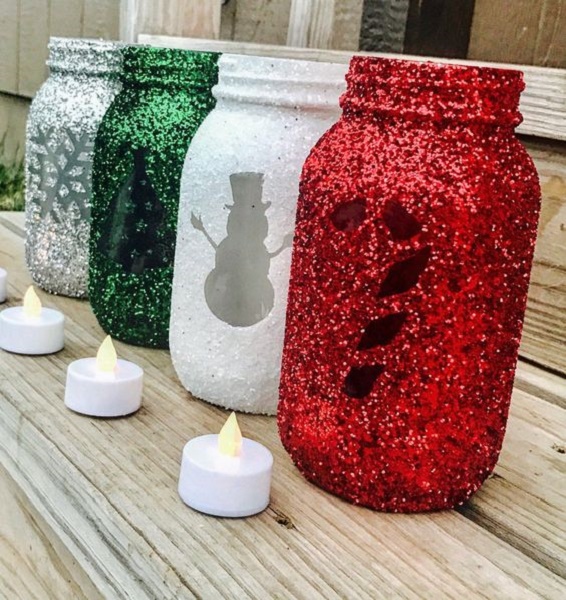 Christmas Glitter Jars | Easy Christmas Crafts for Kids to Make | Cheap Handmade Christmas Decorations on a Budget DIY

Christmas mason jars or holiday mason jars these are perfect!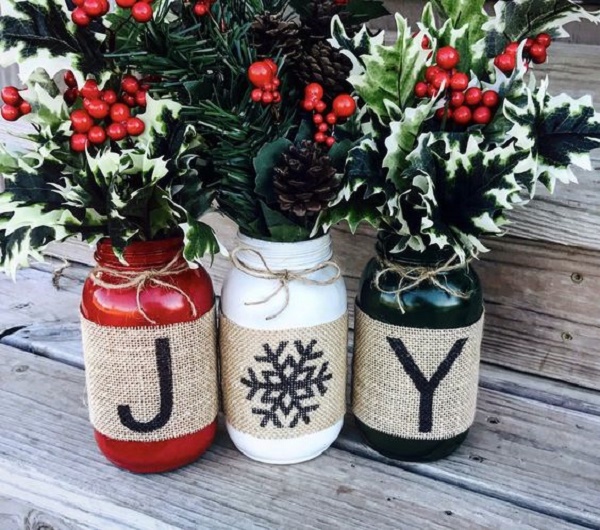 DIY Christmas Decorations / Mason Jar Christmas Ideas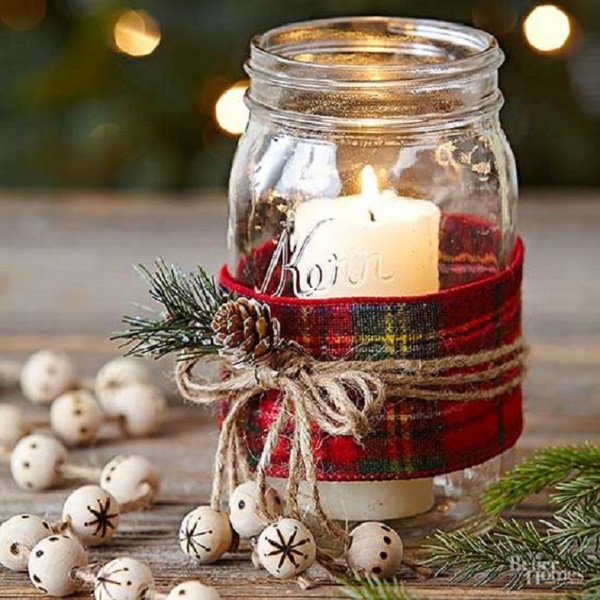 Christmas Tree Mason Jar Votive – Christmas Tree Cut Out Candles @Mason Jar Crafts Love

Christmas is probably everyone's favorite time of the year. What better way to celebrate this holiday than with creative Christmas projects that can be done with the entire family.

DIY Fur Letters Christmas Mantel Decorations Tutorial | Place of My Taste
Another white Christmas decoration for those who are dreaming for this.

Pine Cone Christmas Trees would be so perfect not as a table decoration but a tiny but cute gift for friends and loved ones.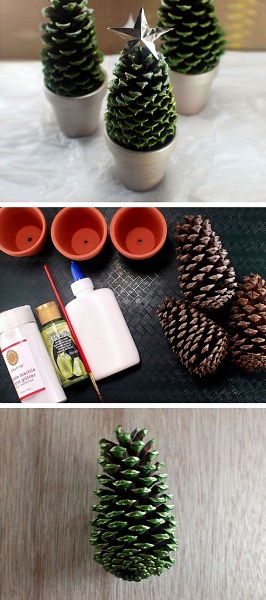 Use plastic pumpkin buckets from Halloween to make a cute snowman decoration for Christmas! This is hitting 2 birds with one stone, to be able to use the material for 2 seasons!

Beautiful lighted grapevine snowman wreath to make for a Christmas door decoration!

DIY Twine Garden Lanterns. I've seen how this idea can be very pretty especially when the thread or yarn is painted with different colors. It can be a decoration the whole year round.

Giant 'JOY' Holiday Wall Letters. The ornaments can be those extra balls that aren't used to decorate your tree this year.

DIY Santa Tulle Wreath
Nothing beats Santa being the most favorite Christmas character of the season.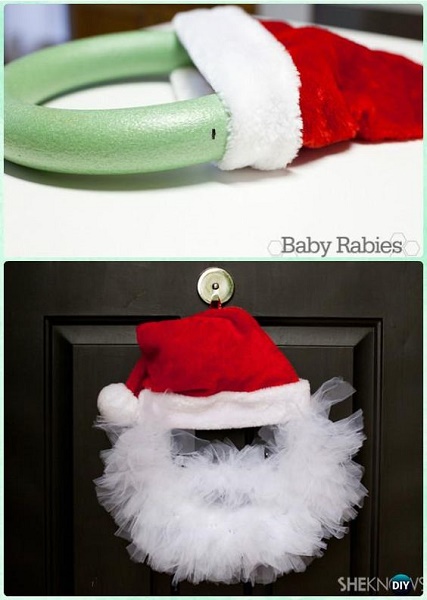 Rustic Wood Christmas Candles….these are the BEST Homemade Holiday Decorations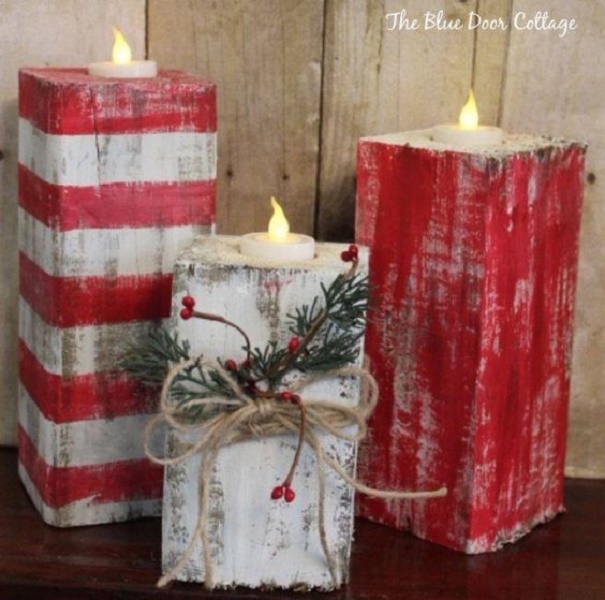 Fun Pineapple Christmas Tree Idea
This one is indeed fun, you can have it on your table the entire Christmas season. Instant tree it is!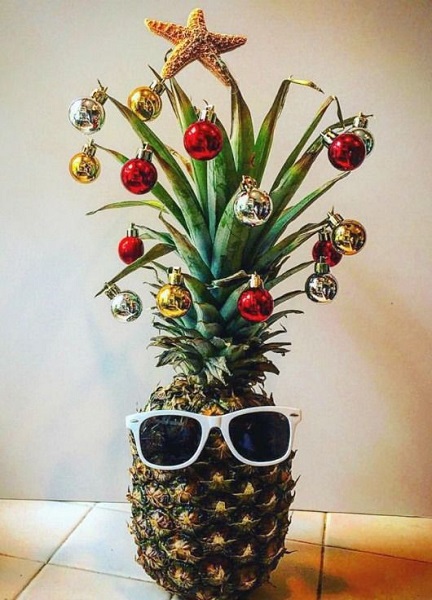 DIY Front Porch Packages Stock Made from Mail Boxes.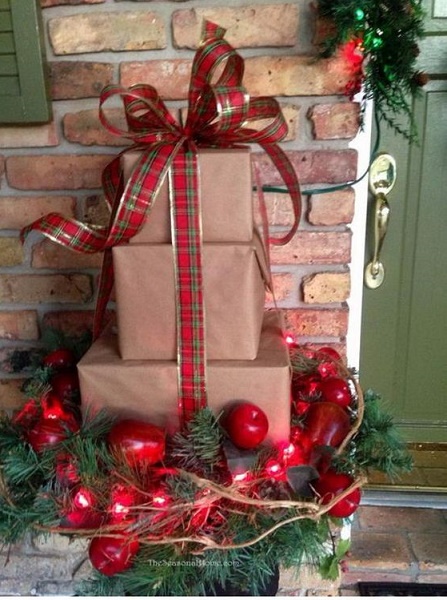 When you thought you've seen the cutest DIY Christmas decorations ever, you realized there's actually more like these DIY Snowman clothespin. Just paint them white and draw them details. Lovely!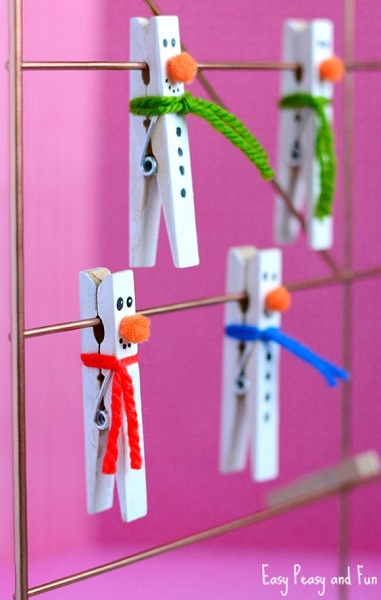 Do you have some leftover sequins from other crafts projects? If so, you can use them to make a pretty sequin ball, as shown in this tutorial. It's even better if you have different colors of sequins.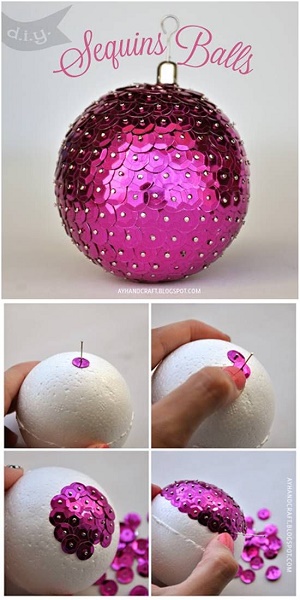 Gold Thumbtacks + Styrofoam Balls
Since Christmas is undeniably a season of gold and silver, why not use thumbtacks for DIY gold balls.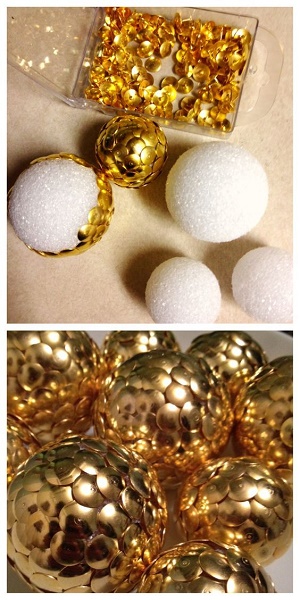 You'll never look at Christmas ornaments the same way again after seeing how easily they can be transformed into a classic Mickey. The kids would surely go crazy over this idea.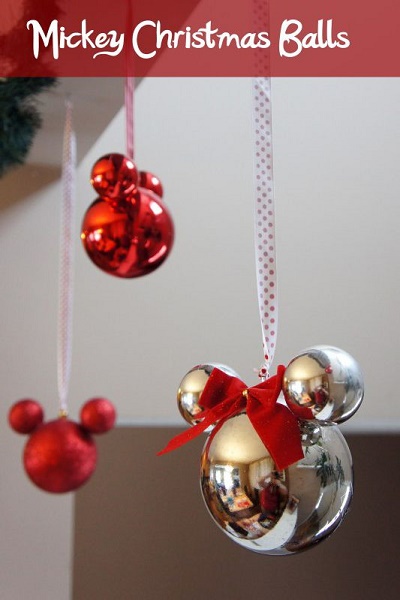 Maybe just with wooden H's and ornaments or bells on a stand. Use your unused ornaments with a twist this Christmas 2017.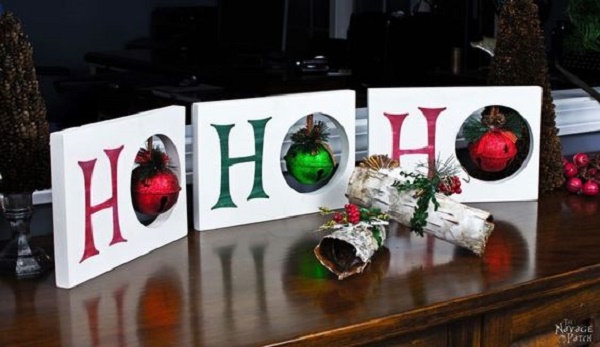 Re-purpose empty wine bottles into Christmas decorations at home. Like mason jars, these wine bottles are also perfect being vase or lanterns. It's up to you on how you decorate it.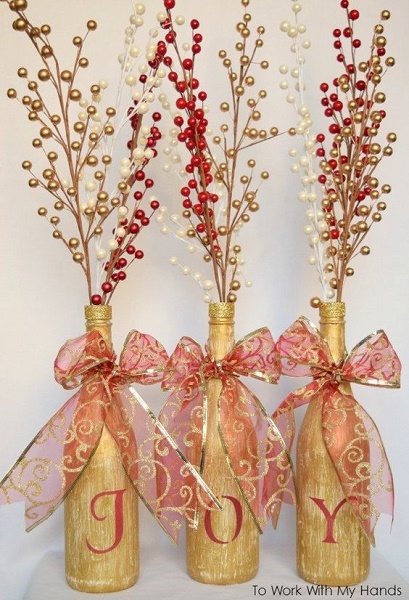 Christmas Peppermint Bottles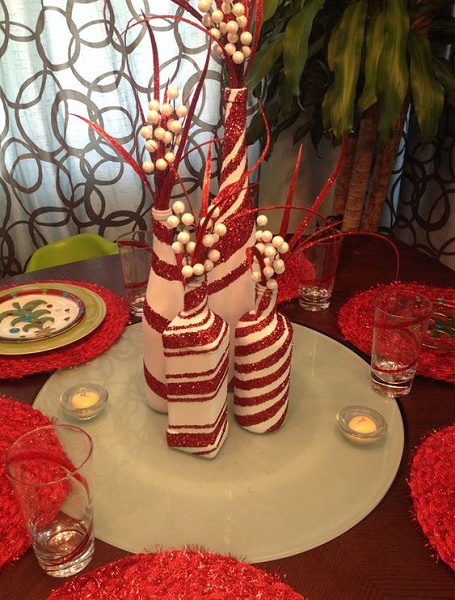 Made with a paper cone and yarn. Dip the yarn in Elmer's glue and while it's wet wrap it around the cone. Let it dry completely and then remove it from the cone. Then decorate!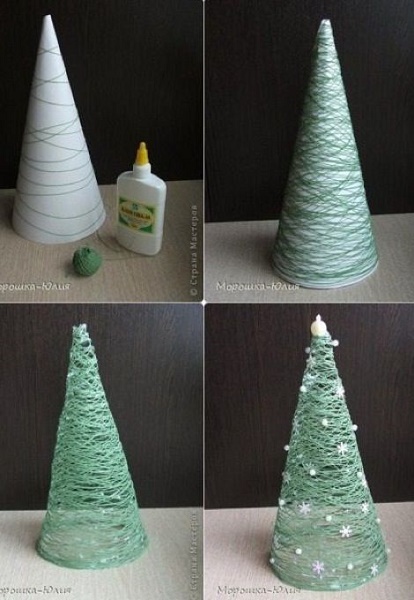 These DIY cute decorative Christmas trees can be in different colors too instead of just green. Adding beads would add up too much magic in it.

DIY Christmas Craft Ideas for Kids
Easy Hand print Ornament for kids to make. This would be so creative and fun especially to have the children participate in this DIY ornament decorations. At times, being plane can be so ordinary so let them hand print and draw snowman faces.

Wrap & Stack Presents to look like a Snowman. Very cheap, just use boxes and gift wrappers!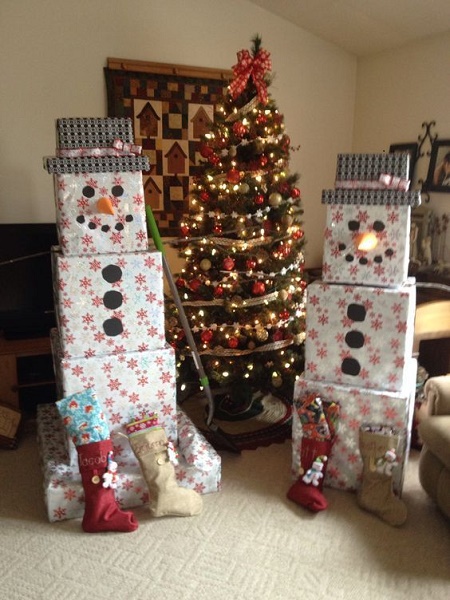 If you have lots of extra Christmas ornaments, this idea would be so perfect this year. I've been seeing it a lot since last year but I'm thinking of trying it this year. What do you think? Join me in this Christmas project challenge!

DIY Hanging Ghost Christmas Tree!
Like the red ornaments, to have this in green would be soooo beautiful too. I saw that it looks good on gold and silver too.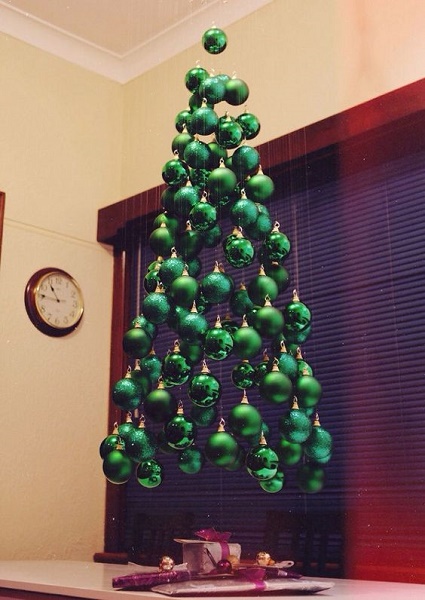 DIY No-Sew Sock Snowman Craft for Kids and Grownups. Such a fun DIY Gift Idea

So cute! Everybody loved their personalized ornaments. Cheap and easy craft. Make use of your remaining scrabble tiles especially when they aren't complete anymore.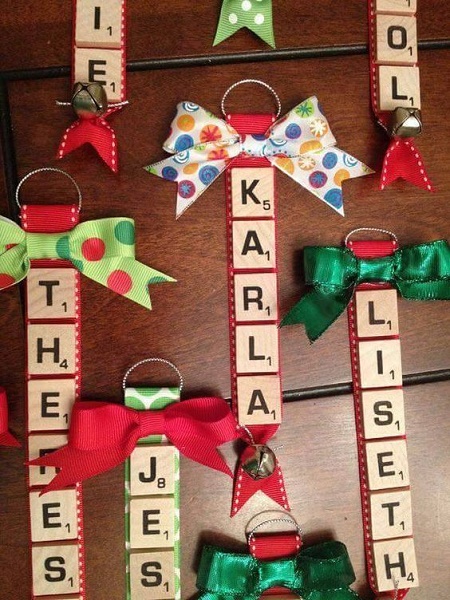 DIY Christmas Wreath made of your unused or old Christmas balls or ornaments. Easy and lovely!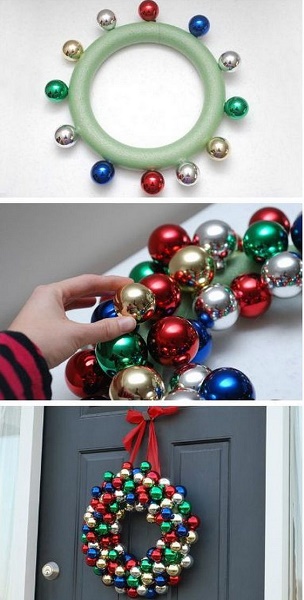 Here's another DIY to decorate your home with Christmas ornaments

A Great DIY Christmas decoration on your stairs. Who would have thought that some of your gardening utensils can be useful for this season too.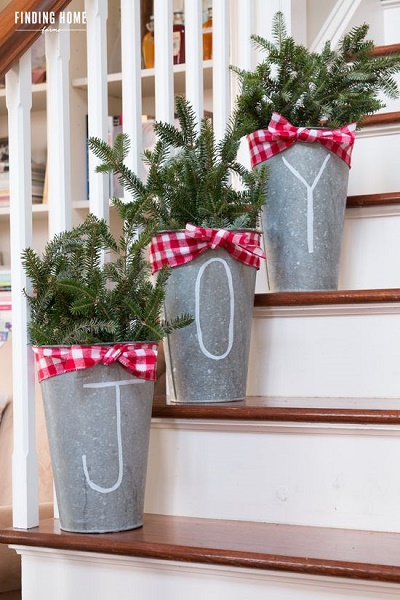 You would surely enjoy stacking pine cones and turning them into a rustic mini Christmas tree. Just right for your table.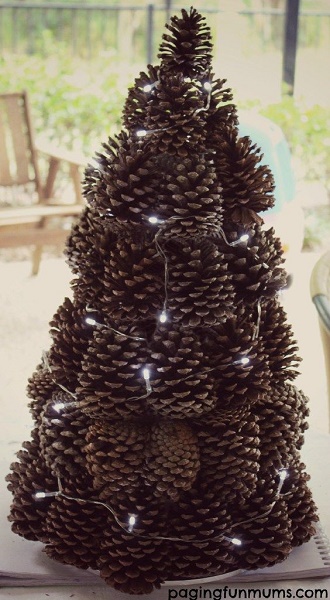 A very simple and affordable DIY Christmas decoration
I'm sure you have defective bulbs from last year and you might consider doing this project. Recycle them and decorate with colorful glitters. They'd be perfect ornaments on your Christmas tree.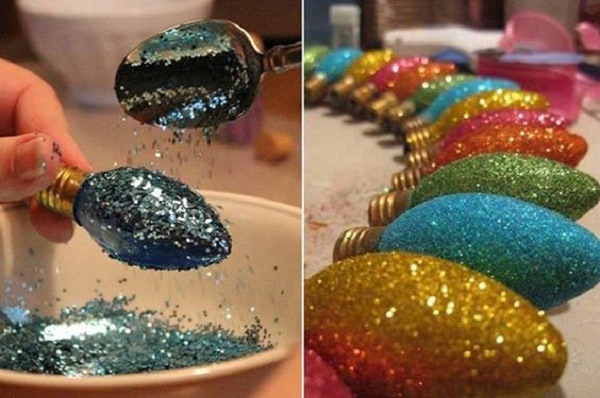 Outdoor DIY Christmas Decoration
Very simple basic Christmas tree bring a cheer on your backyard. You might wanna try it this year!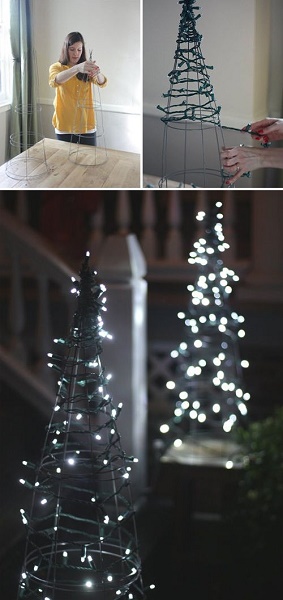 This is also another recycled and re-purpose Christmas decoration. Paint old picture frames and hang pretty ornaments. This could be a nice wreath on your door.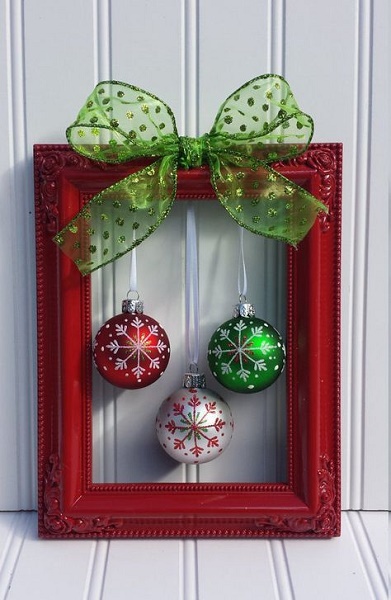 Glitter Candles – Easy DIY Christmas Decorations that you can make in less than 30 minutes! Make them for yourself or as a DIY Christmas Gift for someone special.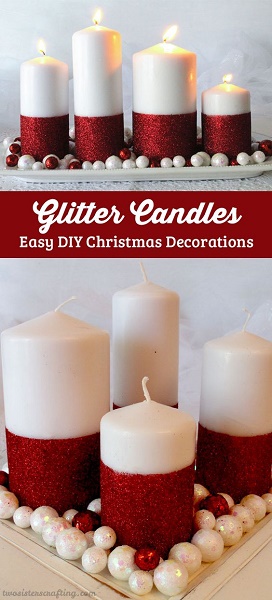 Beautiful snowman window frame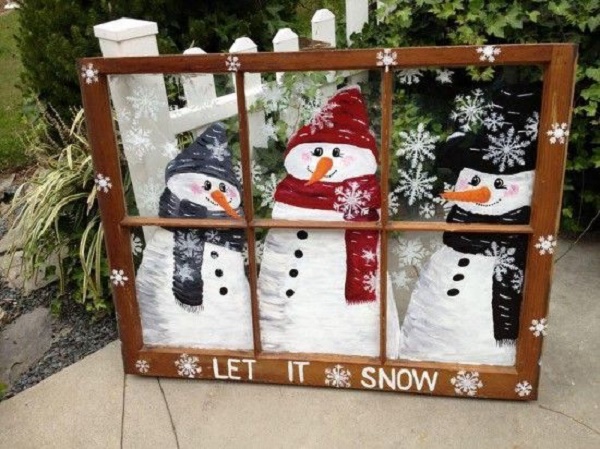 Hanging Christmas Pots…these are the BEST DIY Christmas Homemade Decorations & Craft Ideas!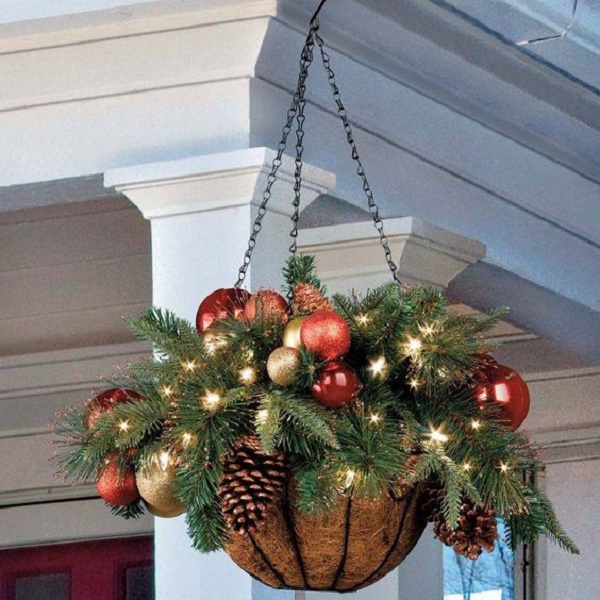 I do hope you enjoyed this collection as much as I do. I could never imagine how almost thrown materials can be recycled and be turned into something creative, unique and beautiful. Enjoy your crafting for Christmas 2017. Make the most of your available resources, do the crafting activity with your kids and they will surely like this too. Don't forget to share your own ideas too. We would love to add your collection here. Feel free to share this collection on Pinterest, Facebook, Instagram, Twitter or email this site to your friends. Enjoy!