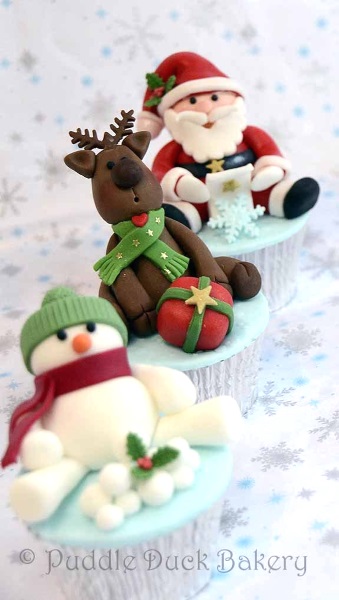 My idea of a perfect Christmas is to spend it with my dear family with peace of mind and good health. The gifts and the bounty of delicious food on the table are just bonuses, right? Really, it's how we make our yuletide season a quality vacation. The good laughs and cheers, the warm hugs and the smile we may share to everyone around us.  Christmas holiday gives us the chance to spend more time with our family. Indeed, there are lots of activities for our bonding moment. Be it during out beach outings, home decorating, shopping, during some charity works and most especially during our Christmas eve. Everyone gets so busy with their own tasks. While the gentlemen gets so busy for the fireworks, the ladies takes the lead in the kitchen. Trust me, I help in the kitchen too!
If you are a follower of this party collection blog, I'm sure you've seen our Best Christmas Party Food Ideas already. Gathered are the best Christmas-theme party food ideas. If you think you've seen it all, well not really because this time we've listed the most creative holiday cupcake designs. We've got tons of cupcakes that are perfect not only for our Christmas eve feast dessert but also as a gift for friends, neighbors, workmates, relatives and church mates.
There are even cute and easy Christmas cupcake ideas that even kids can help in decorating them. I am sure you would enjoy this if you love baking, you can be playful and imaginative with decorating your tiny cakes. Prepare to please family and friends with a sweet tooth this holiday season and consider these Christmas cupcake ideas. You can make this more exciting by checking out these 51 amazing and equally creative Christmas cupcakes pictures, given below.
Come and join us for our fun and festive Christmas cupcake adventure! These cupcake designs are so pretty , you don't wanna eat them anymore haha.
Among all the Christmas cupcake designs, I'd say this Christmas Tree Cupcake is my most favorite! Do you believe in love at first sight? (i do!) Just sad the strawberry are not in season in my city.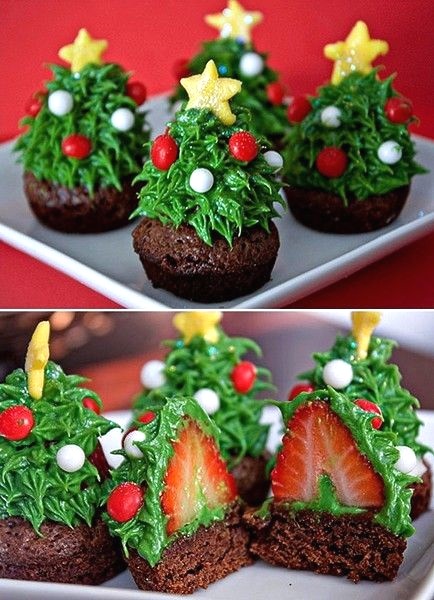 More of Christmas Tree Cupcake Designs
I love baby pink and that tiny precise snowflakes as a cupcake topper.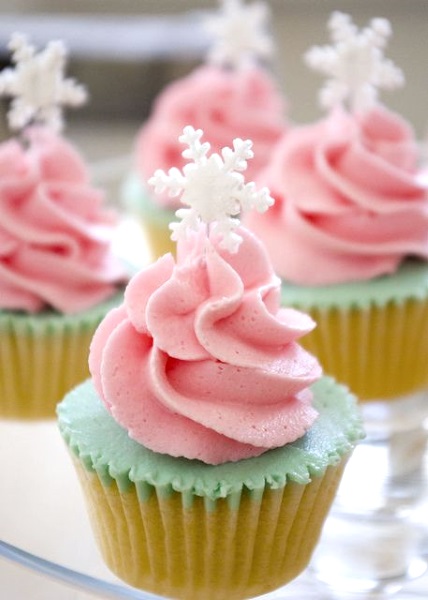 Chocolate Christmas Tree Cupcakes with Cream Cheese Frosting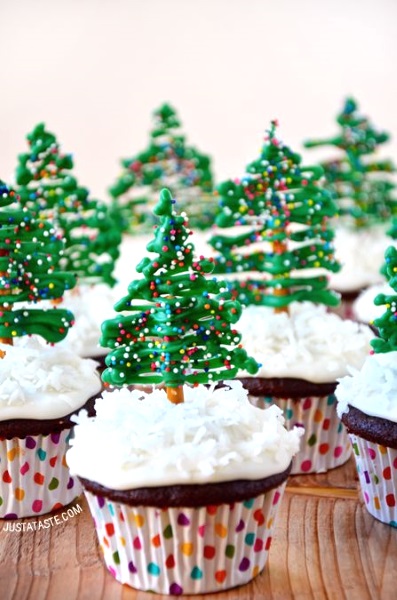 Sparkly White Snowflake Christmas Tree Cupcake for a Winter Theme Christmas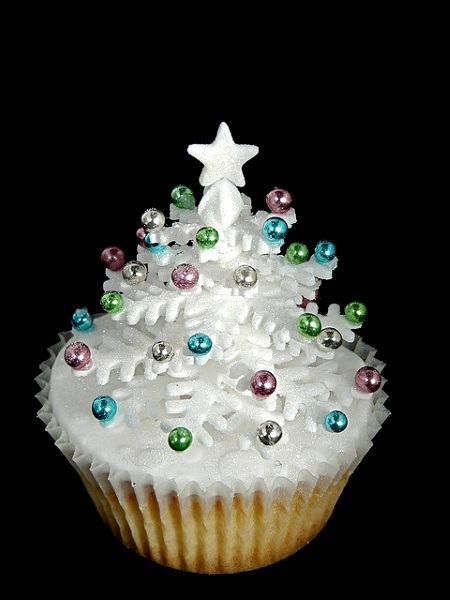 Christmas Snowflake Cupcakes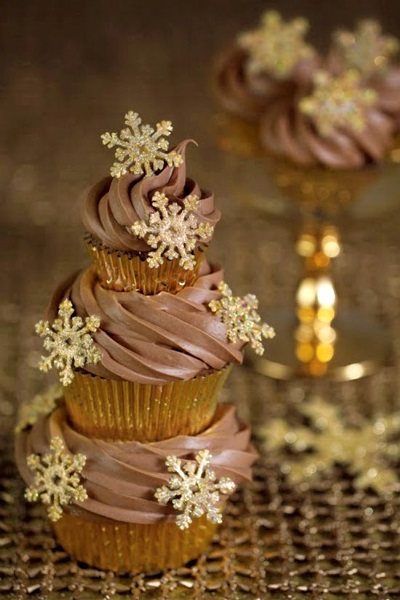 If you are dreaming of a pink Christmas, you should hang out with my five-year-old daughter over the holidays.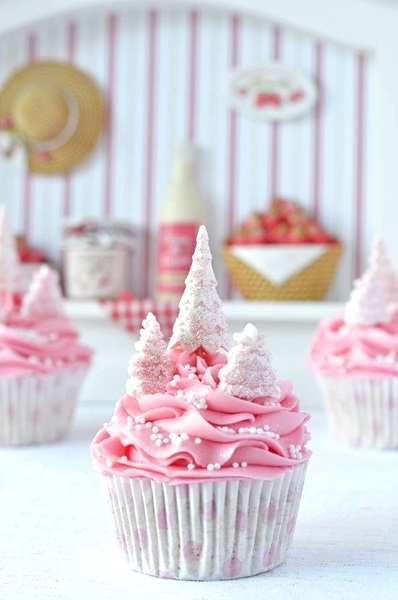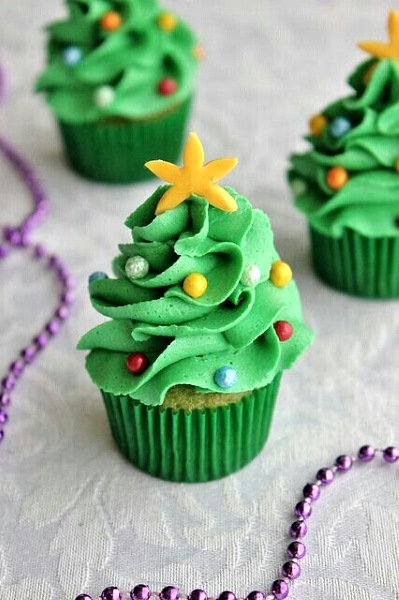 When it comes time for the holidays you can have some extra fun with the kids at your holiday party by having them create an adorable Santa Cupcake Ideas they can enjoy. When it comes to cupcakes it is fun to get the kids involved and I do this at my own…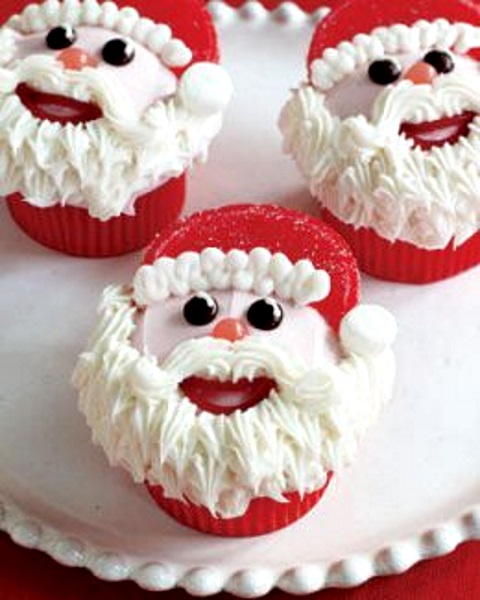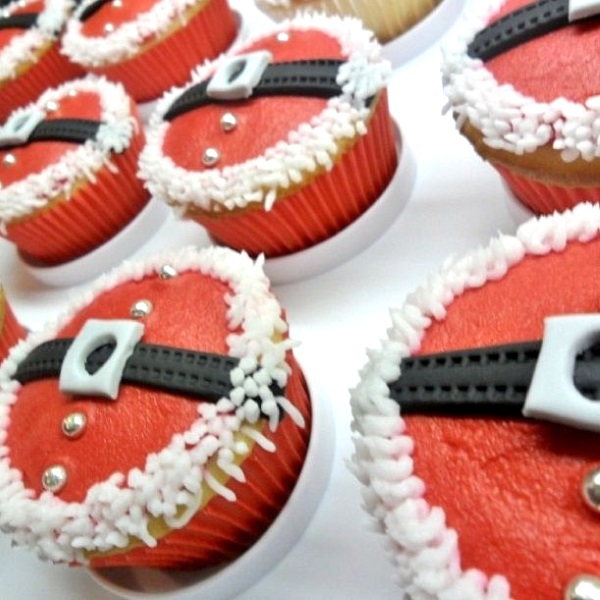 Santa Hat Cupcakes
Again, sad that strawberries are not for me. I'd say this is one of the most easy Christmas cupcake idea.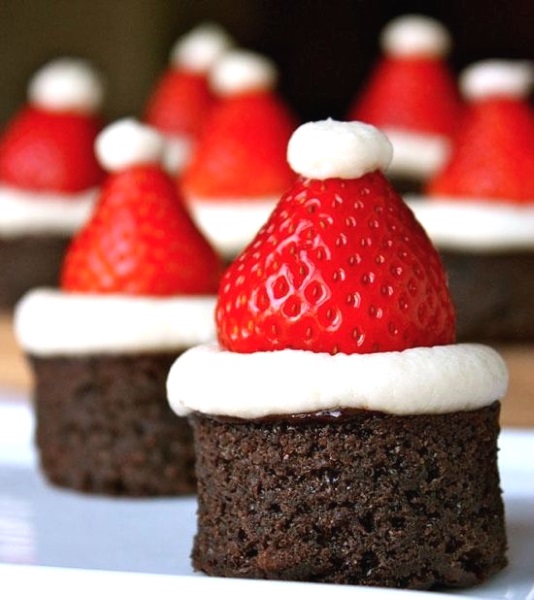 Adorable Santa Hat Cupcakes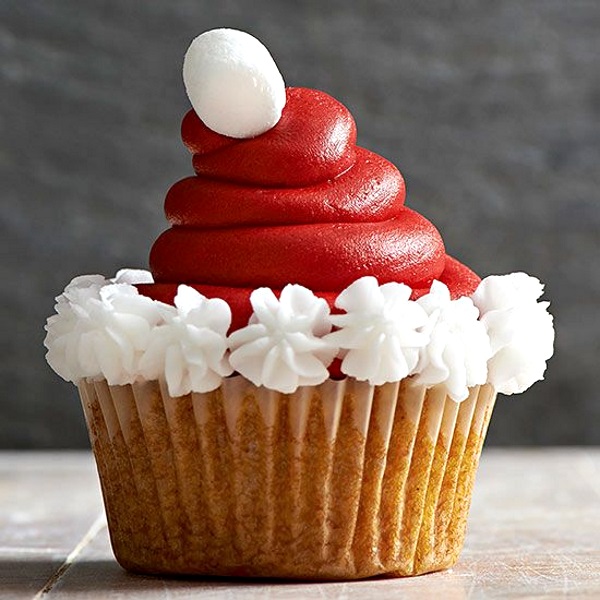 Funny Santa Cupcakes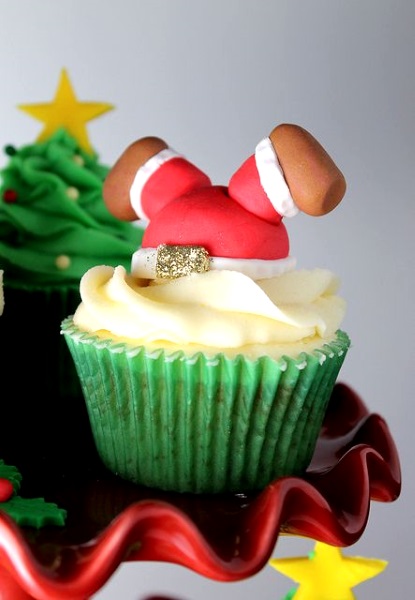 Santa and Mrs Claus Cupcakes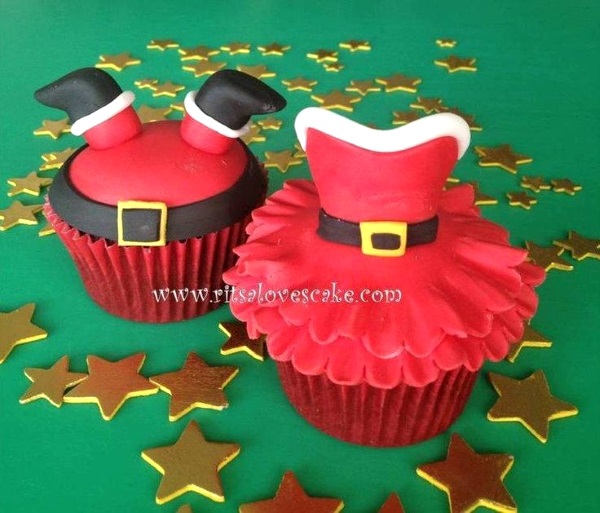 If you can't do Santa, try doing his favorite line instead!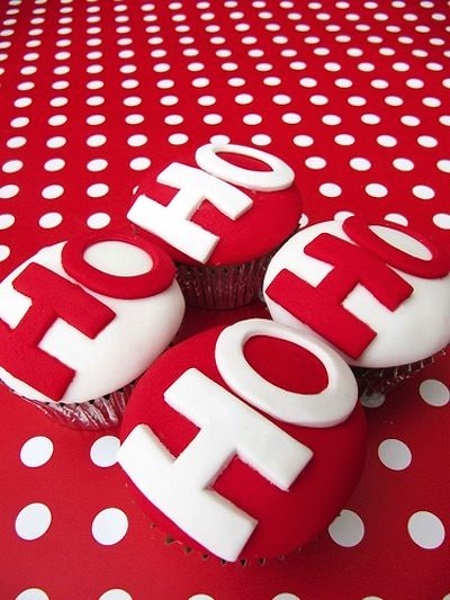 The next famous Christmas character would be, Frosty the Snowman Cupcakes. Nowadays, kids may refer to it as Olaf the Snowman.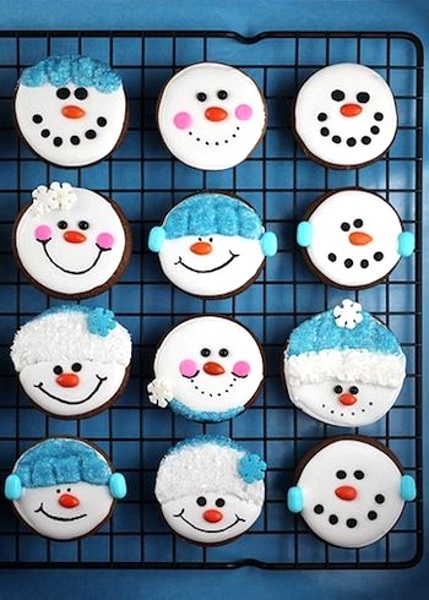 Snowman Cupcakes
More delicious inspirations for all a cute Christmas cupcake creation!
Fondant Christmas Snowman Cupcake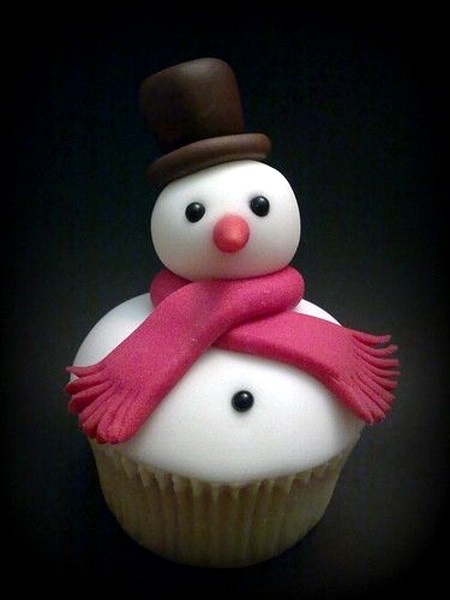 Simple Snowmen Christmas Cupcakes
I may have seen this many times before, but it's awfully cute so I will never forget about this idea!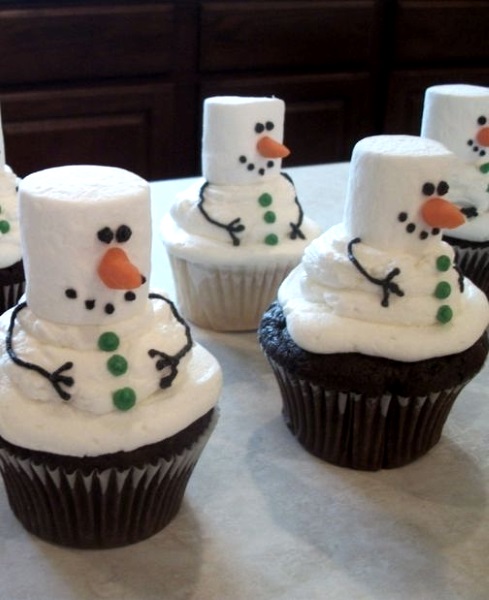 Rudolph The Red Nose Reindeer Cupcakes
Don't dare forget about the reindeer with that most noticeable red-glowing nose.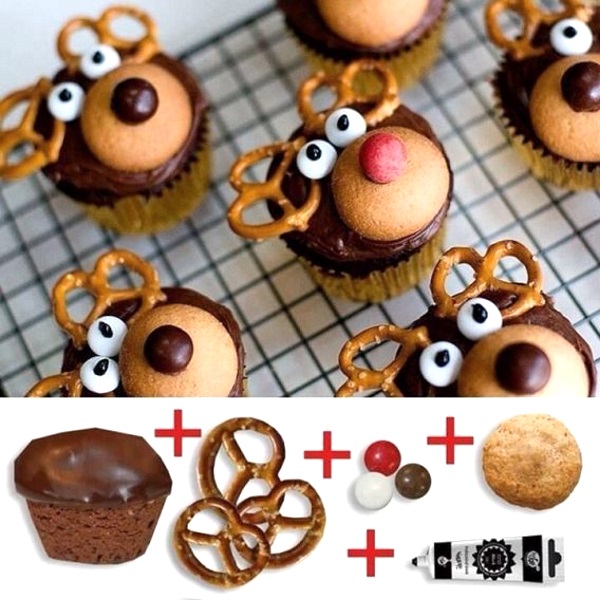 Christmas cupcakes are a fun idea for small gifts or just as plain dessert!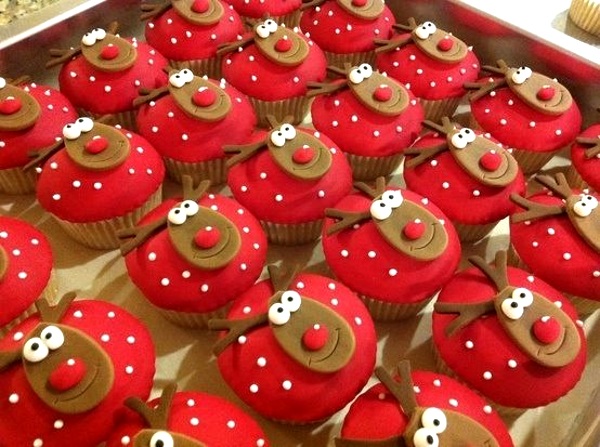 Polar Bears Cupcakes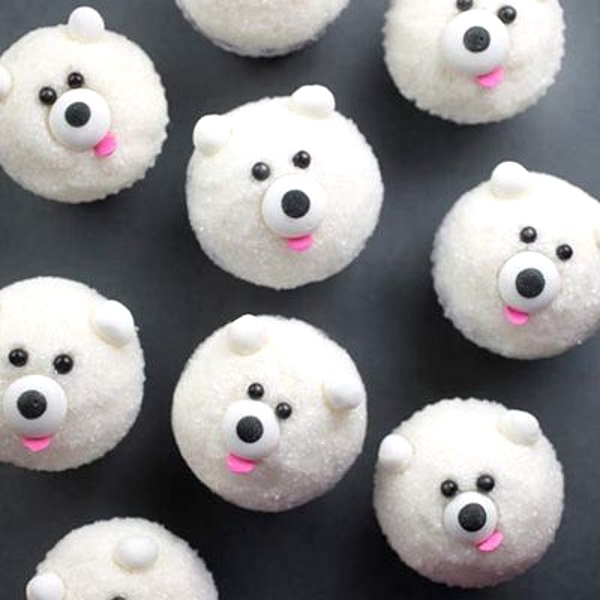 Polar Bear Christmas Cupcakes
Remember, just one happy bite at a time!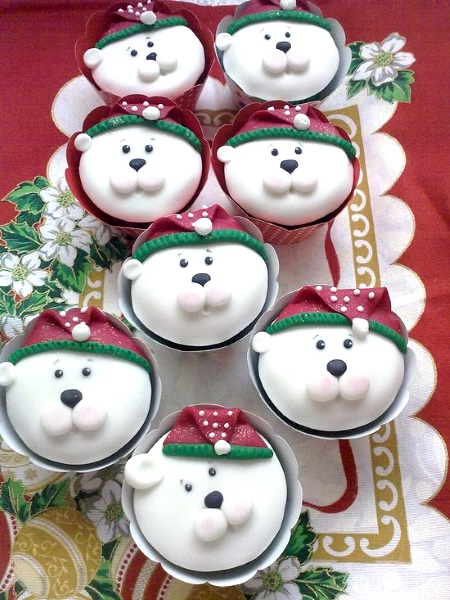 Gingerbread Latte Cupcakes with Lemon Cream Cheese Frosting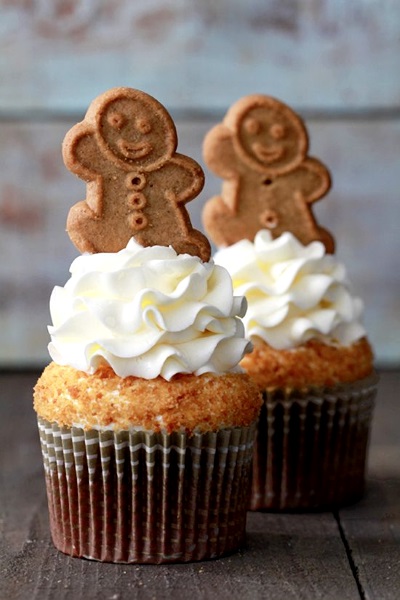 Simple Gingerbread Cupcake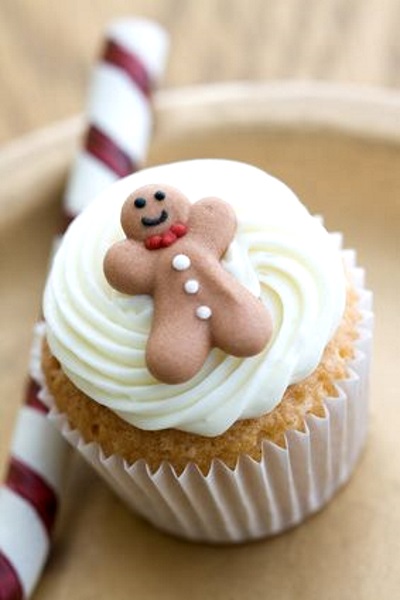 Red velvet wrapped with the perfect icing bow.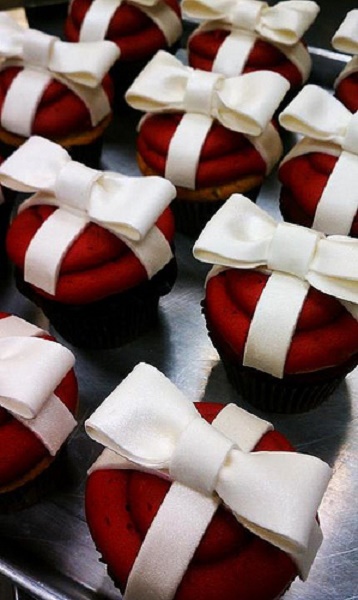 Christmas Wreath Cupcakes
Chocolate cupcakes with peppermint cream cheese frosting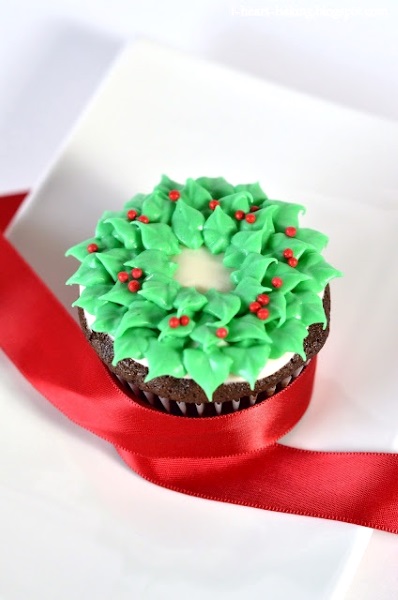 Ornament Christmas Cupcakes
Very creative and you can play along with the color combination and designs.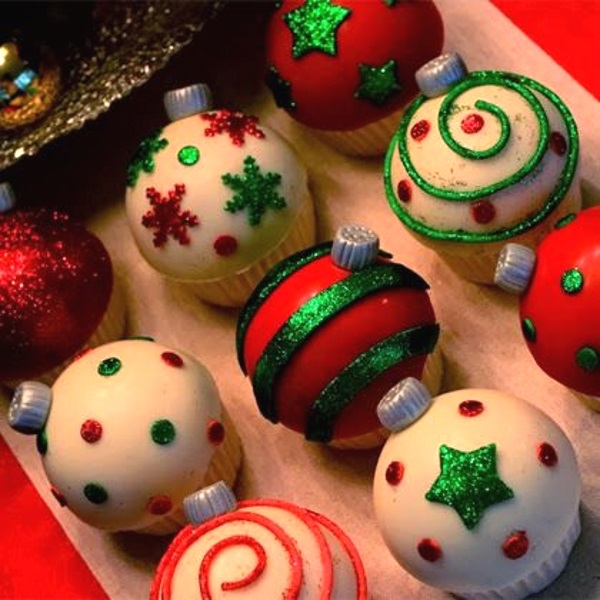 Ornament Cupcakes using Rolos and M&M's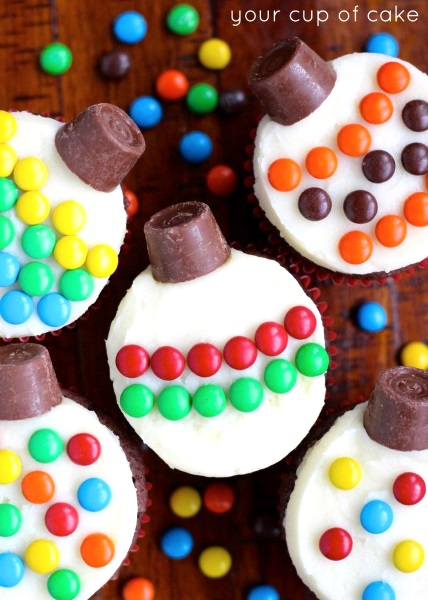 Peppermint Twist Cupcakes
Creating two-tone swirls without the colors blending for a peppermint cupcake. I'd say I've given too much adoration for this theme because I've picked lots of Peppermint cupcake ideas. You'd surely love them too!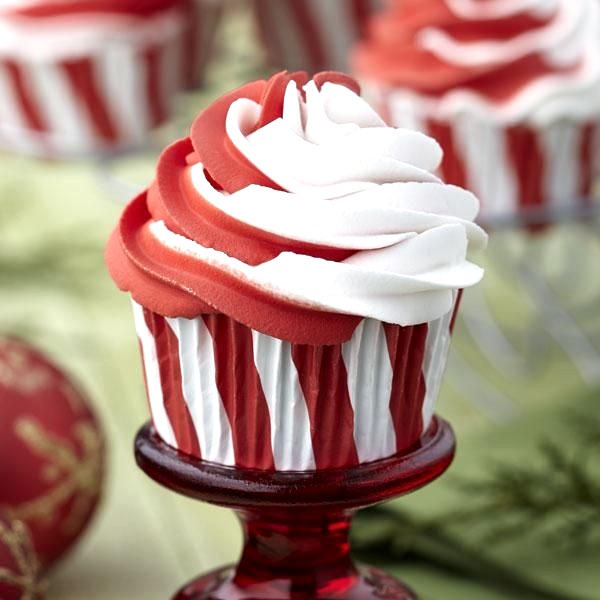 Peppermint Mocha Cupcakes
Your favorite holiday drink in cupcake form!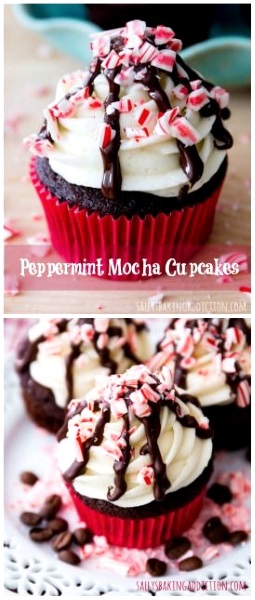 Deliciously festive Chocolate Peppermint Cupcakes!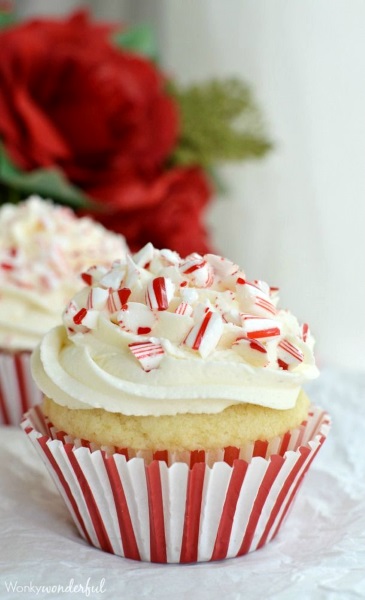 Adorable Christmas cupcakes made to look like the North Pole. Easy to make and fantastic for your Christmas party!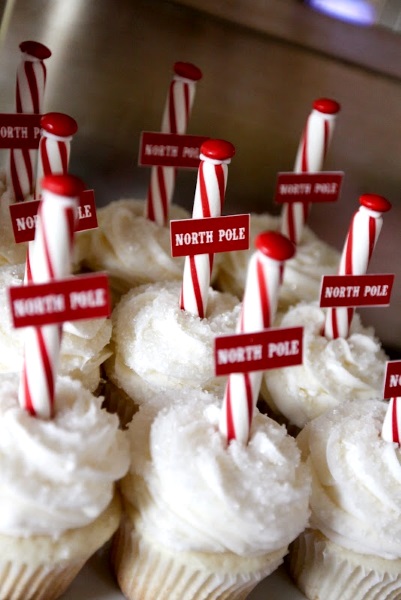 Eggless Cupcakes with Candy Canes and Dairy Free Frosting! This vegan dessert is perfect for the holidays!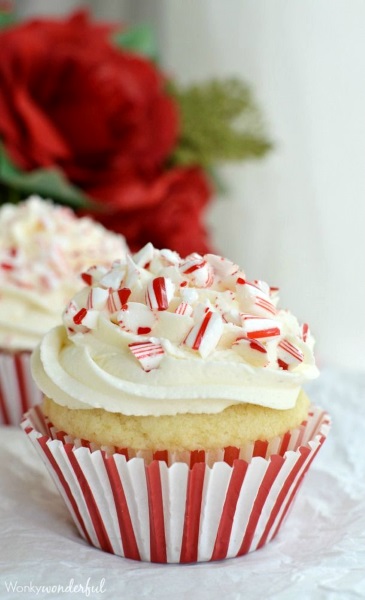 Hot Cocoa Cupcakes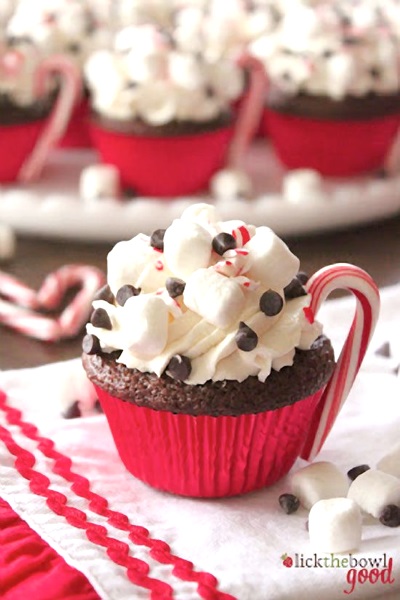 Winter Christmas Cupcake
No recipe, just the decoration inspiration. Would be good for a New Year's party too.
Let It Snow Cupcakes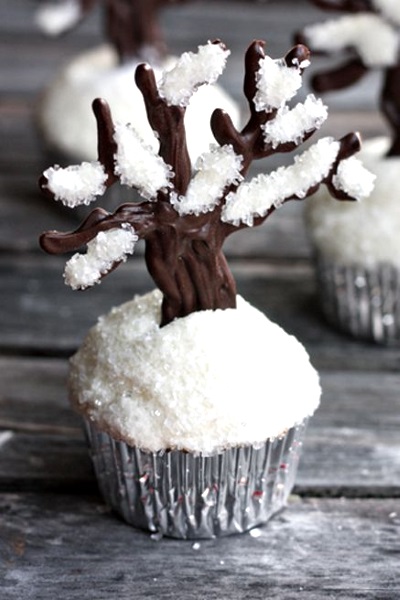 Snowflakes Christmas Cupcakes
Cupcakes are my new love aside from chocolate 😀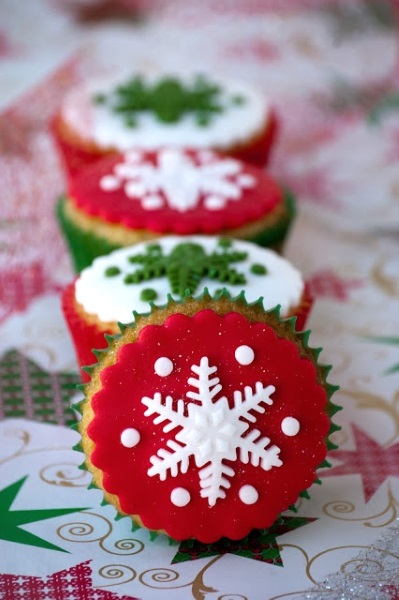 Simple Snowflake Cupcakes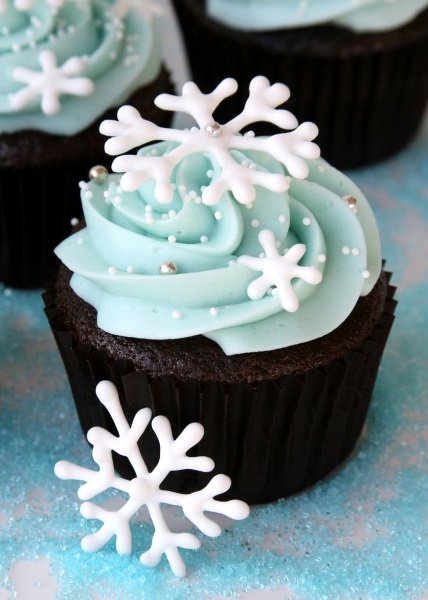 Elegant Snowflakes Cupcakes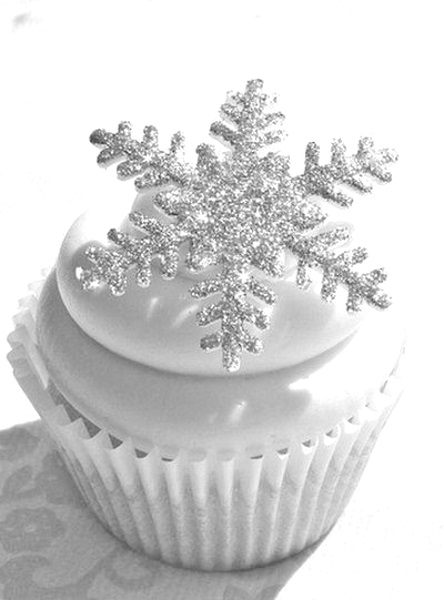 Christmas Holly Decorated Cupcake Idea
A collection of inspiring cupcakes for your holiday spread! The magical feeling of Christmas is in the air and I just can't wait to get start making my Christmas goodies!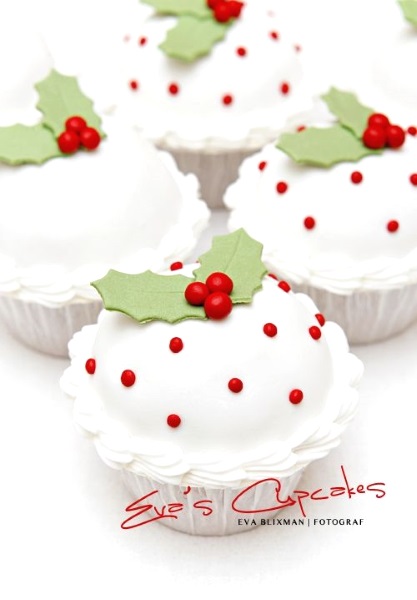 Simple Christmas cupcake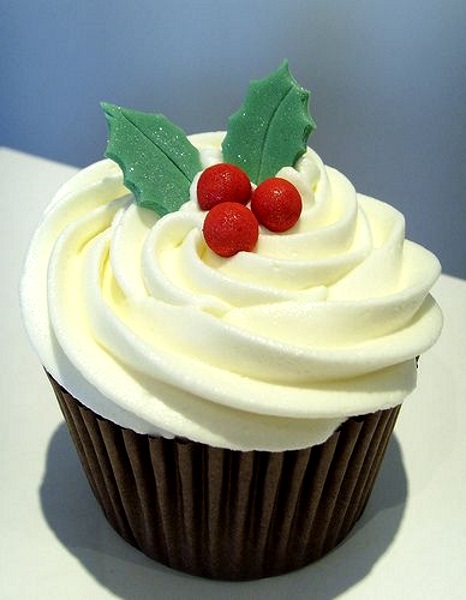 Holly Christmas Cupcakes that are eyecatching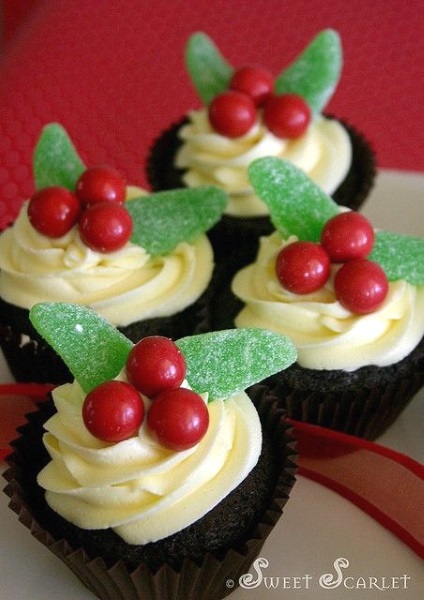 Scrummy Mistletoe Christmas Cupcakes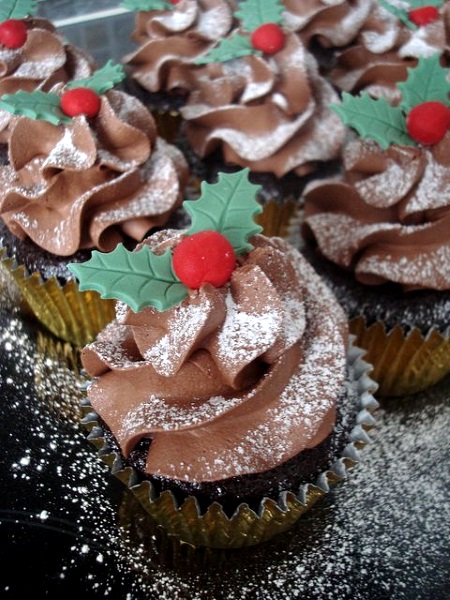 Glittered Eggnog Cupcakes with spiced rum Buttercream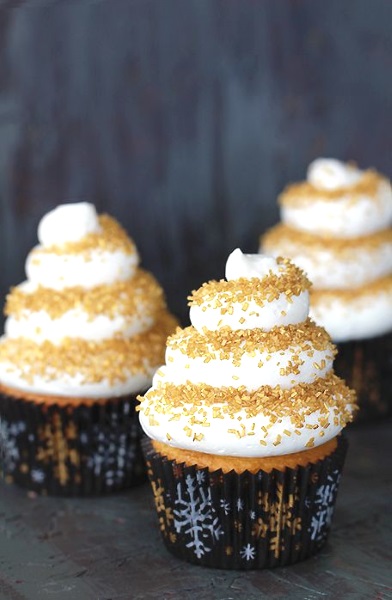 Christmas Cupcake Decorating Ideas
So okay, you're torn with the many designs and you're planning to make you cupcake designs random and mixed-up. No problem! Here are some fun ways to keep your family and guests captivated on Christmas day with these wonderful Christmas decoration ideas for your cupcakes.Most of them are just cake toppers using fondant icing that could make your pastry irresistible!
You can Santa, Rudolph, Snowman, Gingerbread, Wreath, Christmas Tree, Penguin, Snowflakes, Gifts, Elf and many more!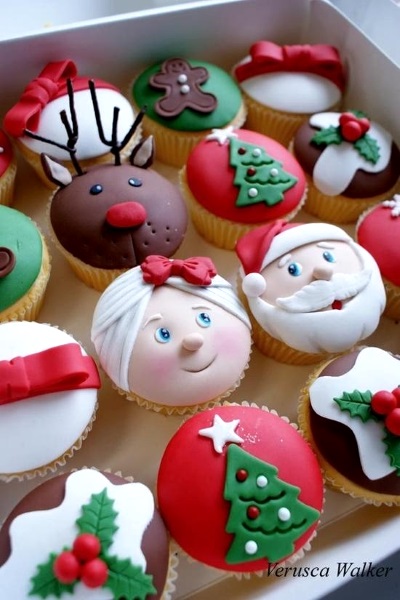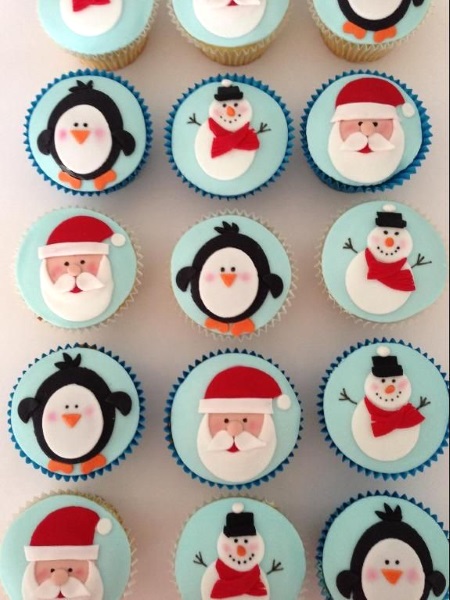 Funny Christmas Cupcakes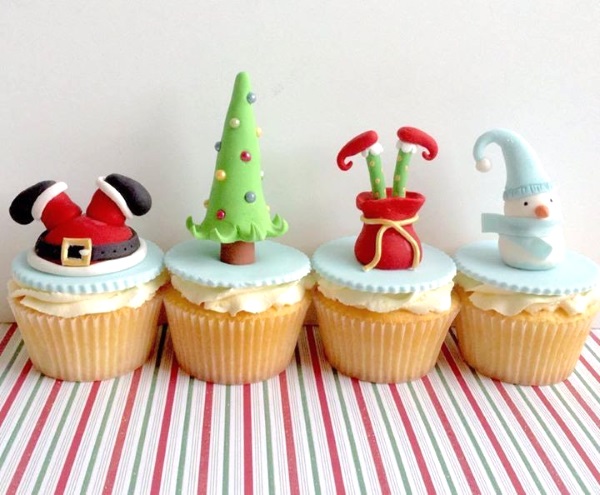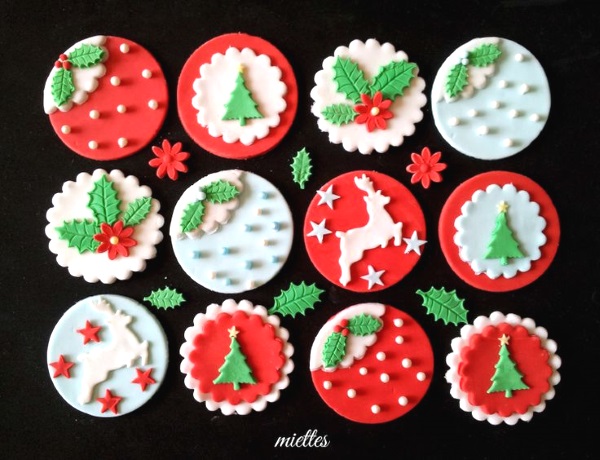 Snow Globe Cupcakes with Gelatin Bubbles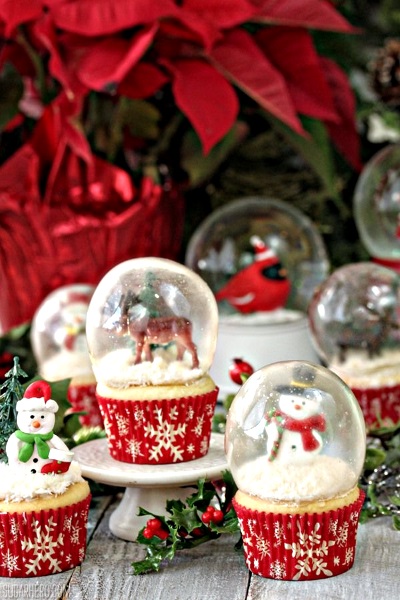 These cute Christmas cupcakes does not only look delicious but are also perfect for entertaining kids on our Christmas eve. You can try to do them this year, no matter what your skill level, there are tons of fun ideas that would suit you! Be generous to share this yummy creative and beautiful cupcake compilation to ladies you know who loves baking and decorating. We would love to feature your own ideas if you have some. We can share your ideas on Pinterest, Twitter, Facebook and email to our friends too. Prepare your sweet tooth for a delicious and colorful Christmas eve dessert this yuletide season. Merry Christmas in advance!