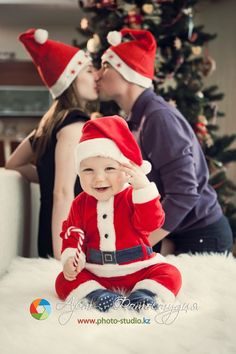 For others, some of the most awaited events in their lives take place during Christmas season. Some celebrates their birthdays on December or decides to get marry on December. This follows them to be celebrating anniversary every yuletide season and there's actually more of other happenings. It's pleasing to see how creative their photographs are done. They would include props that are associated to Christmas like lights, Santa hat, ornaments and more. The outputs are perfect, it's a double celebration indeed. A birthday plus Christmas or a wedding plus Christmas or whatever occasion they're celebrating. I just love those photos I've seen.
While some do pictorials for birthdays and weddings, some families have this yearly tradition of  Christmas picture taking together. Others use the pictures for their photo greetings sent to relatives and friends. Of course, we wouldn't want the holidays to past without capturing a moment of it. We've always had our yearly photos too but not as creative as these samples below so me might as well try them. To make yours even more fun and creative too, browse below for Best Christmas Picture Ideas or Best Christmas Photo Ideas. Rest assured that the samples below are high quality pictures so you would really enjoy them. Share them to your relatives and friends for them to plan their own photo session too! Send through Pinterest, Twitter, Facebook or email them and they will thank you big time!
Christmas Picture Ideas for Infants
These are new born baby girls and baby boys. They are usually photographed when sleeping. Maybe few samples are awake infants but most of them, during in their deep sleep. Make sure all the materials to be used are safe. Use clean soft clothing and props should not be hazardous for their delicate skin. This should apply to babies and toddlers too.
Don't forget to get some props ready. Christmas lights, ornaments, stockings, ribbons, Santa suit, Frosty the snowman and more like in the photographs below.
This is the tiniest of all, and should I say the simplest photo idea for an infant. Just right for the stocking!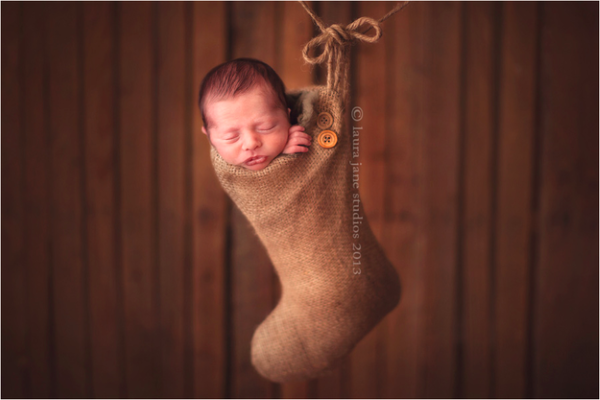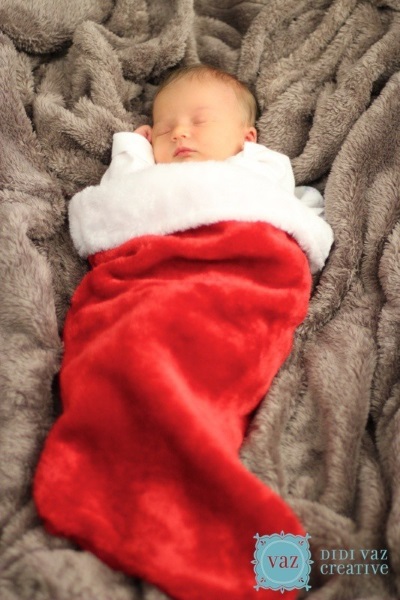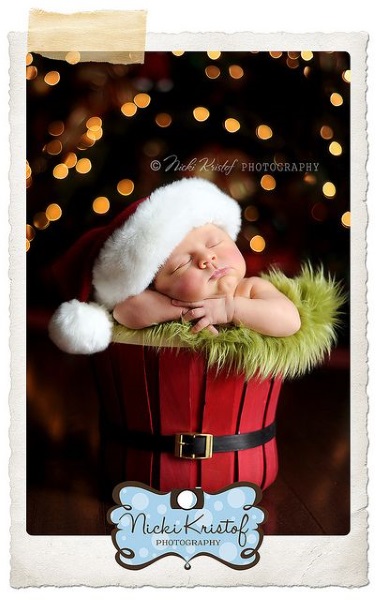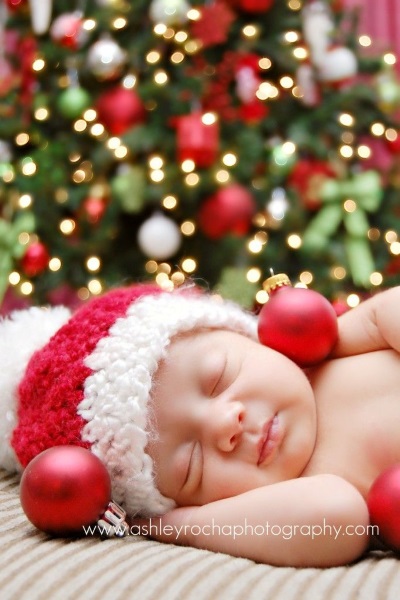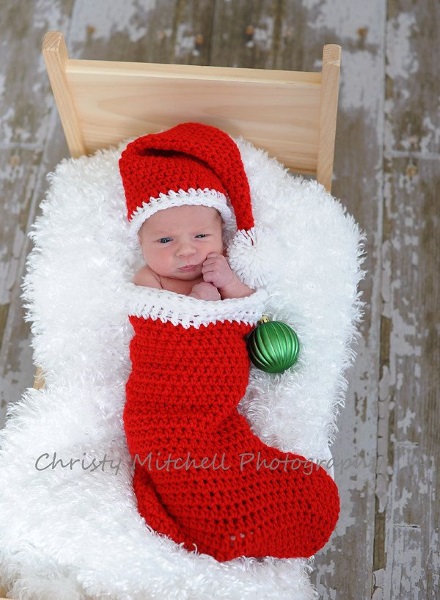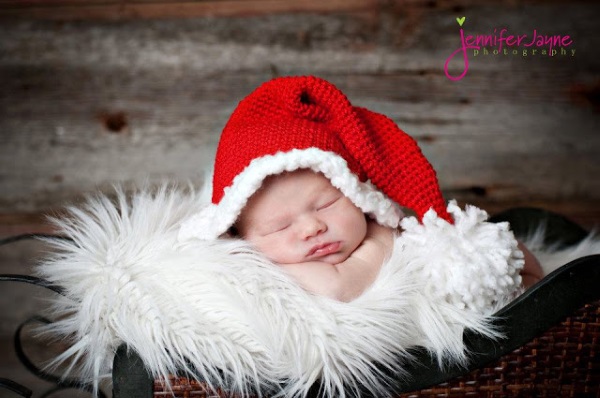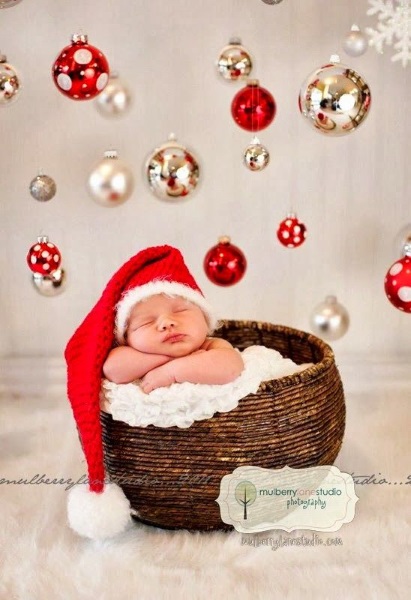 Most of the time, infants all look alike. So if you have a girl infant, put a ribbon on her or wear her a head band. She would look really pretty on it.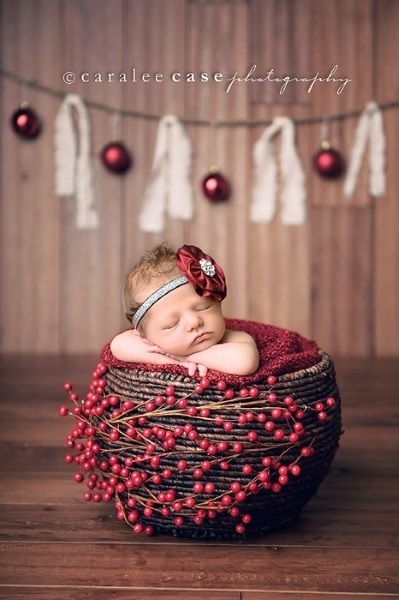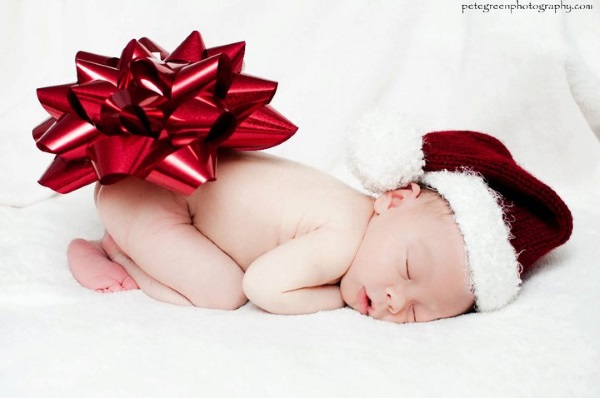 How about a Christmas Picture for Twins?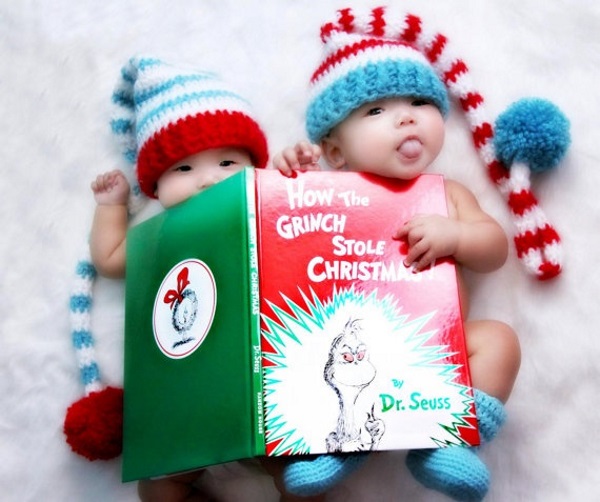 More Christmas Picture Ideas for Babies
Older than infants, so you can takes shots of them with their eyes wide open. Some shots had them sitting, crawling, smiling and some standing. Let's start with the Christmas Picture Ideas for Baby Boys.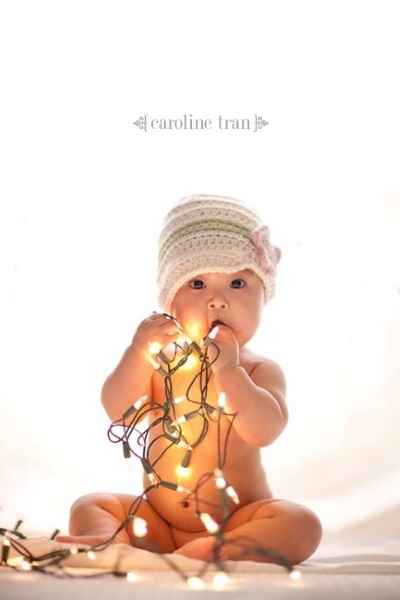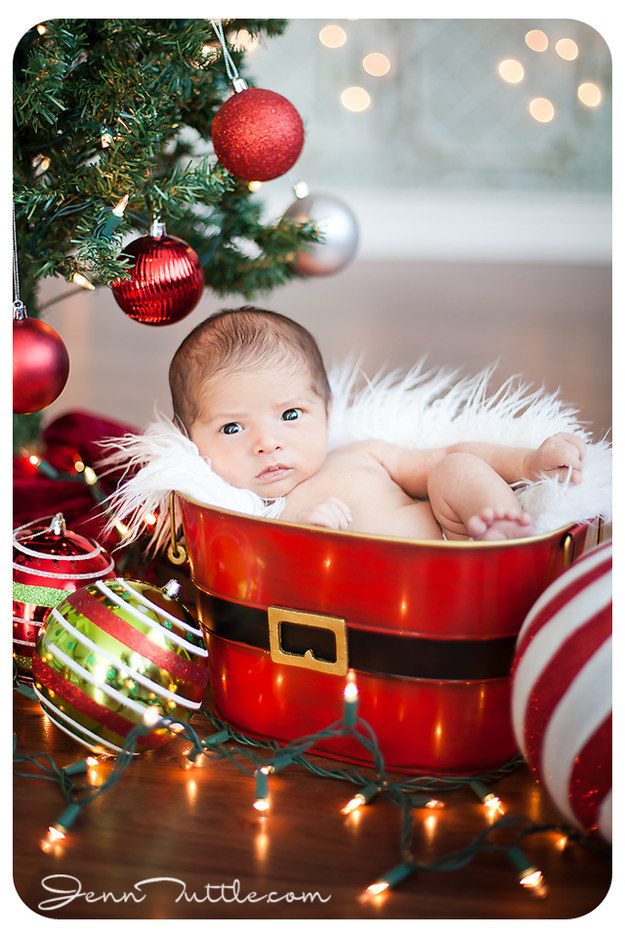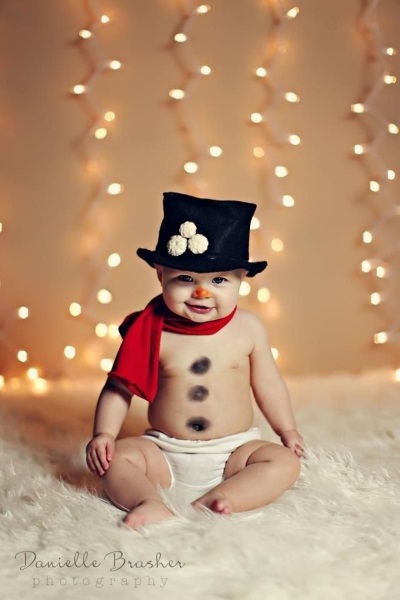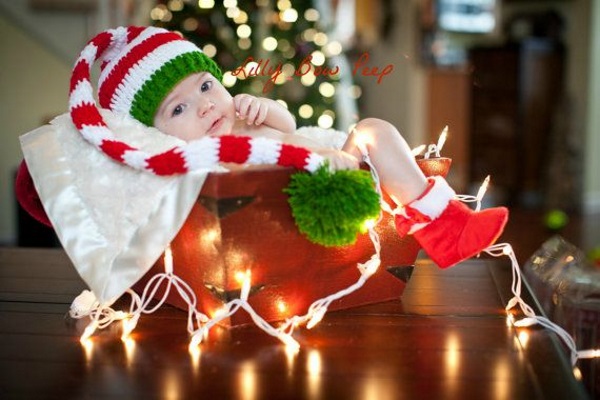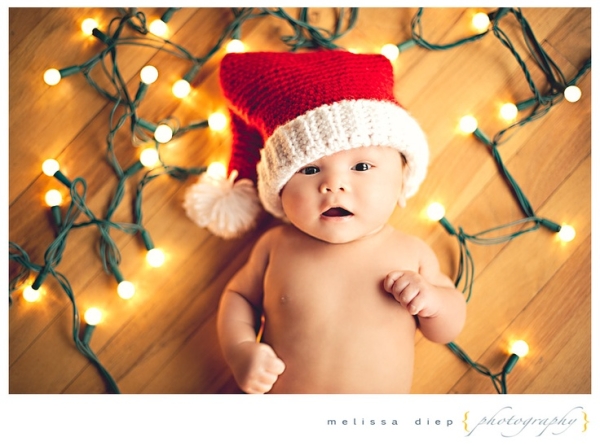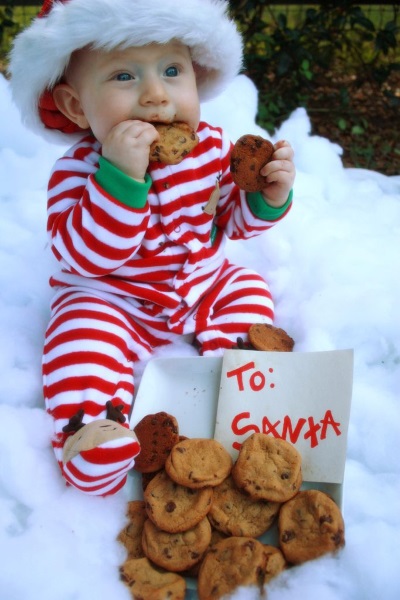 Lucky enough, I finally saw more Christmas Picture Ideas for Baby Girls. Aren't they gorgeous? Definitely future beauty queens. I wish I was cute and charming as them when I was a baby. Sad to say, I don't have a baby picture. Really, sad right? So I do wish your child won't feel the (little) sadness I have right now, for not knowing how I looked like during my early days.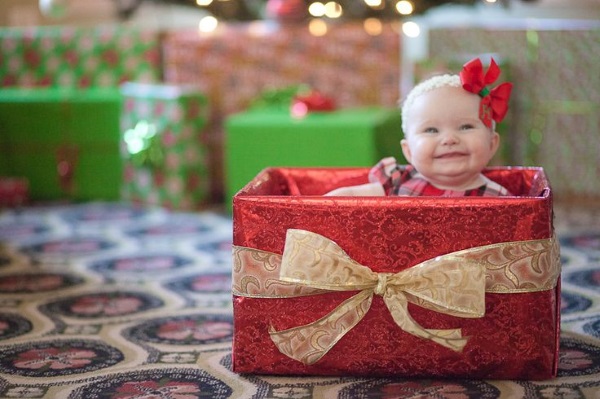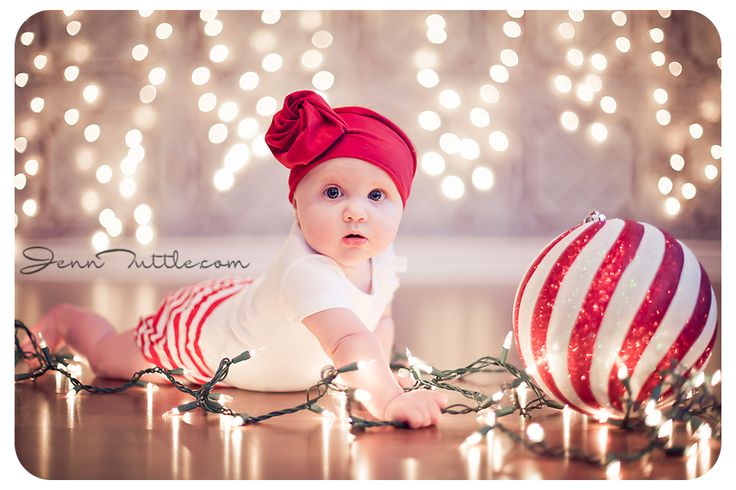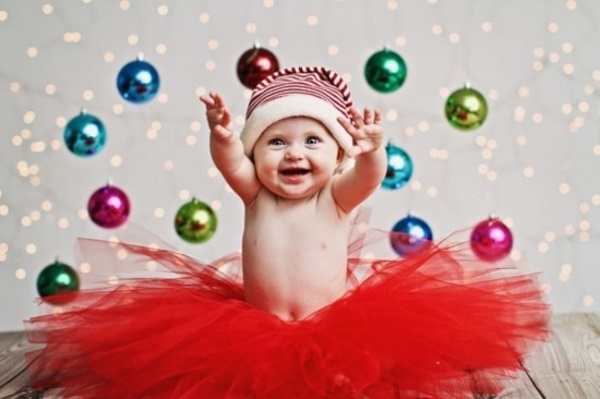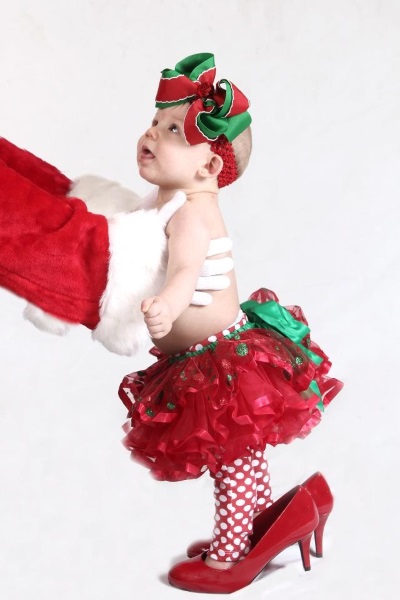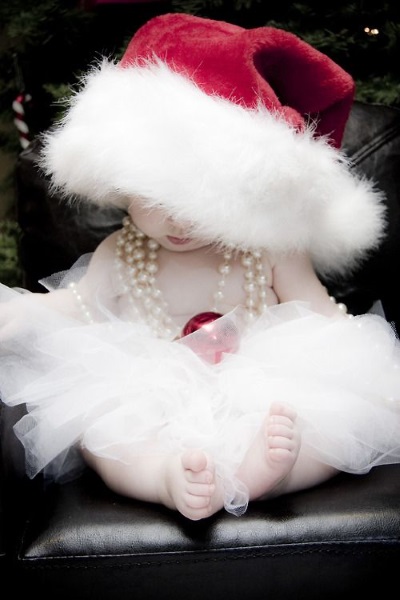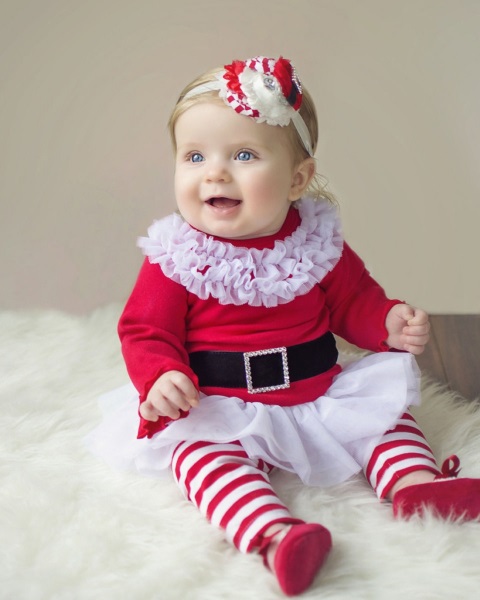 Christmas Picture Ideas for Toddlers
These are ages 1 to 3. Their more interactive and of course would probably mean more response to the camera. They'd talk a lot, walk a lot, laugh a lot and gives you lots and lots of happiness with these photos below.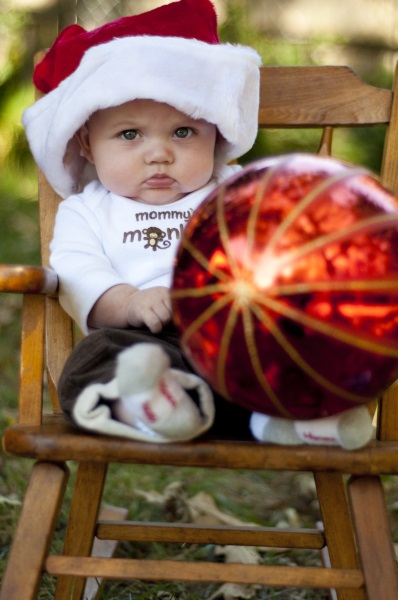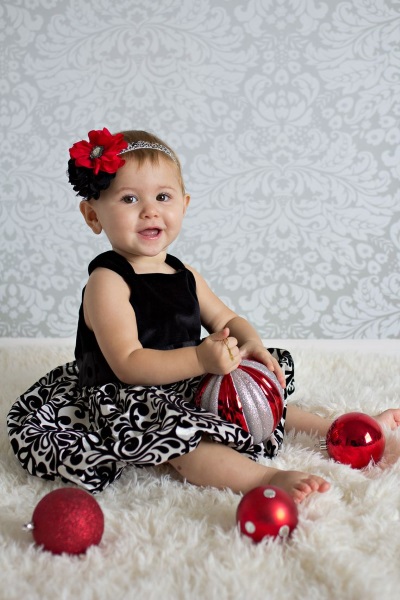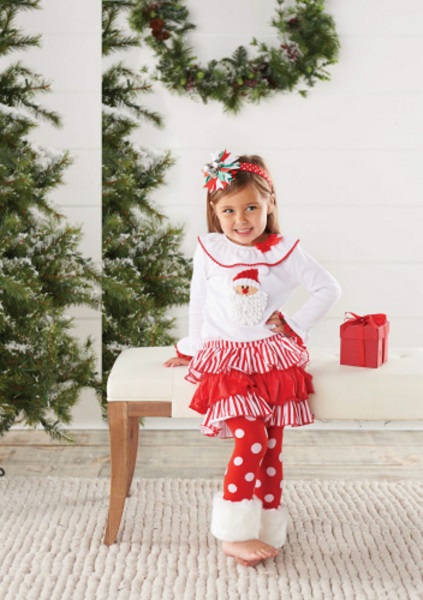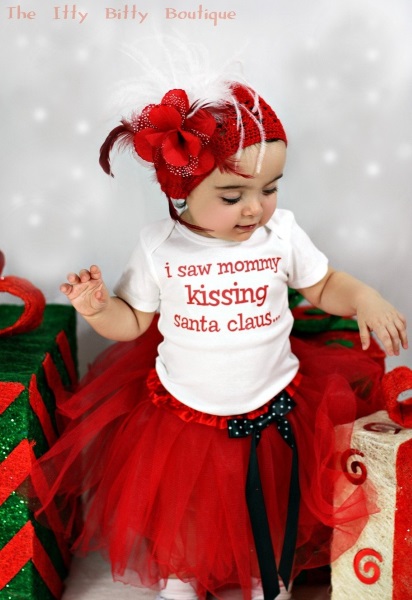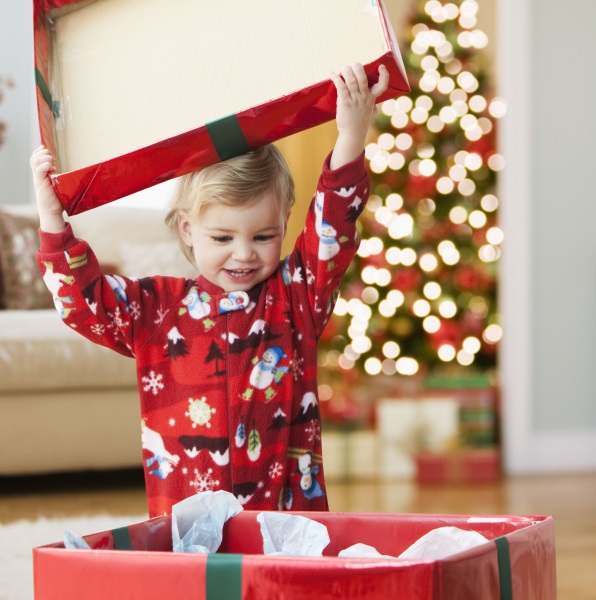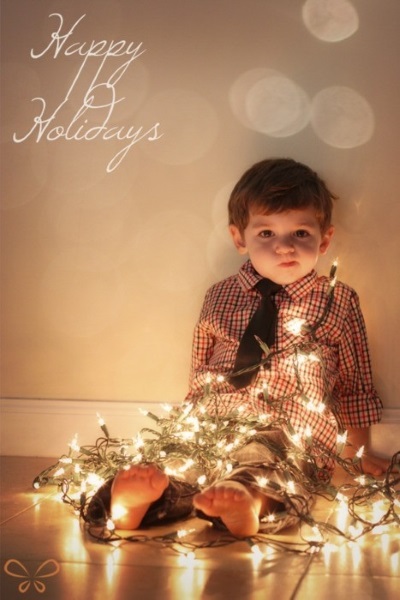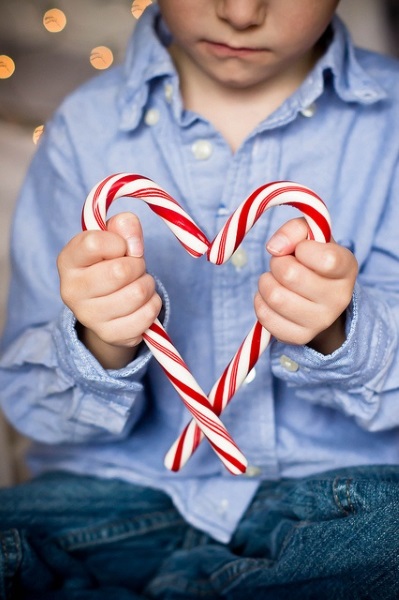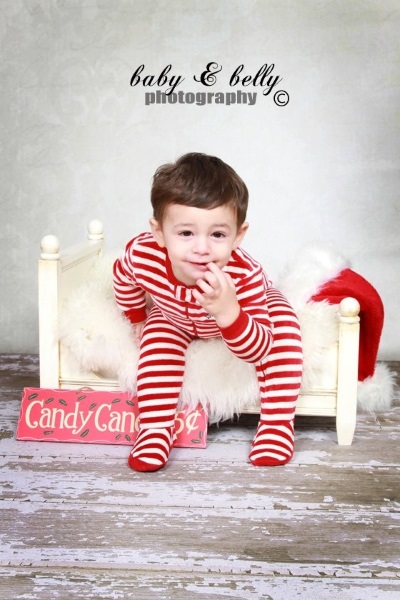 Well, I do hope you like our Christmas Picture Ideas for Baby and Toddlers. Let's proceed with the bigger kids which could follow instructions better . These kids are born models and superstars! Remember, more Christmas Picture Ideas for Kids because you'll never know by tomorrow, they ain't kids anymore!
Let them enjoy this activity. Let this be a bonding moment for all of you so let's them share the camera with their siblings. They will always remain a love and hate relationship forever (like me and my siblings when we were younger haha) but as they grow older, they'd be inseparable and spend time together when there is a chance.
Here are some samples for Christmas Picture Ideas for Brother and Sister, Christmas Pictures for Triplets and more.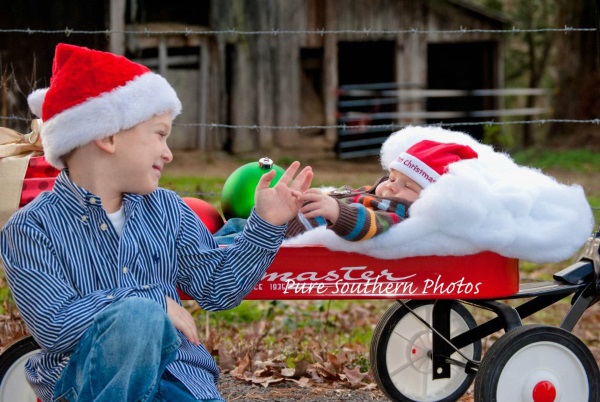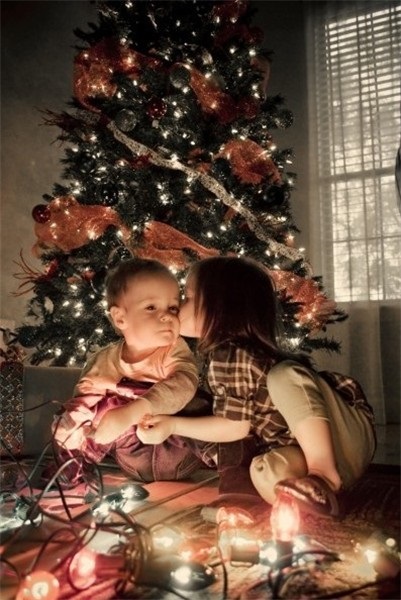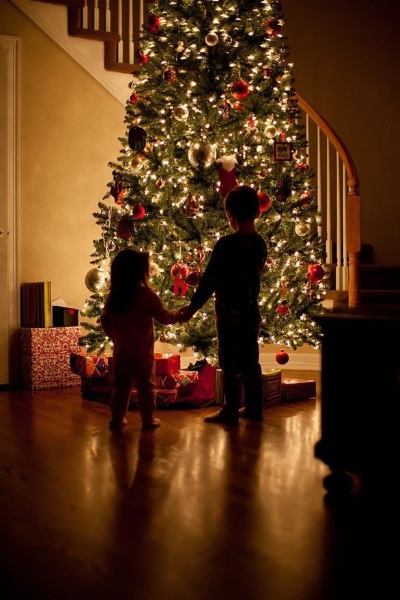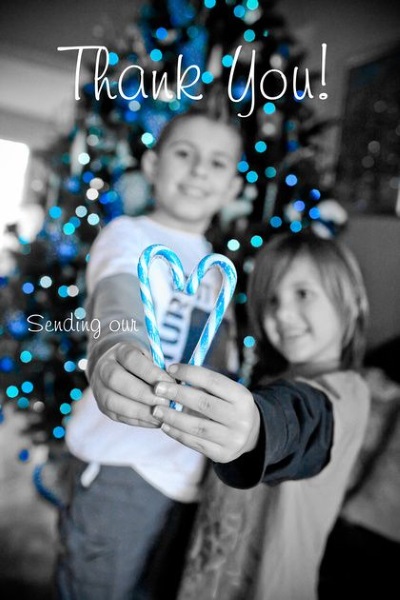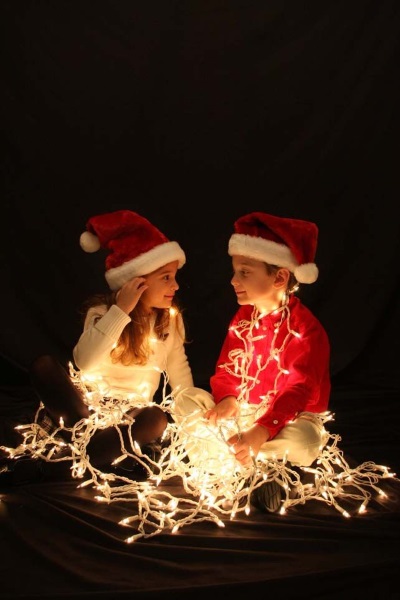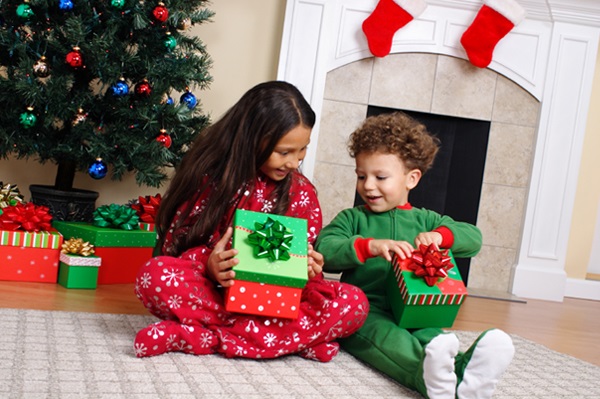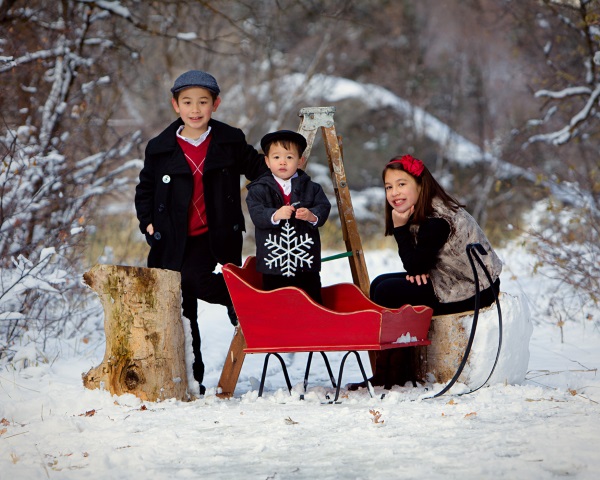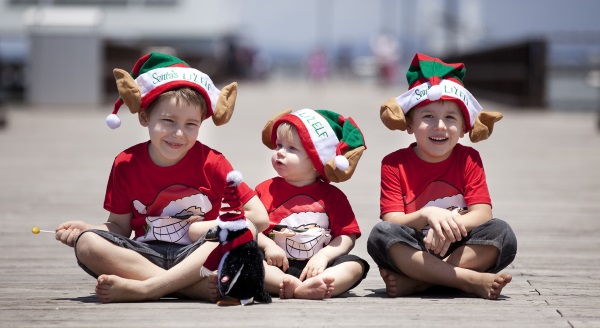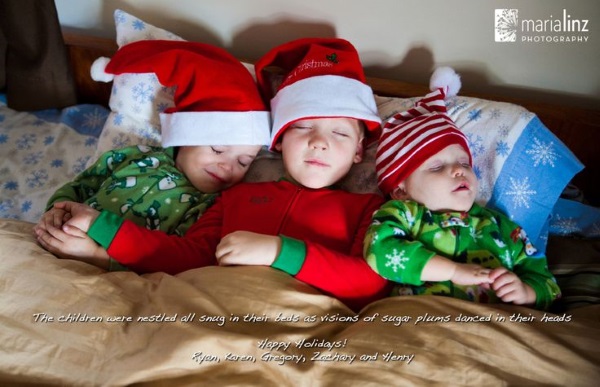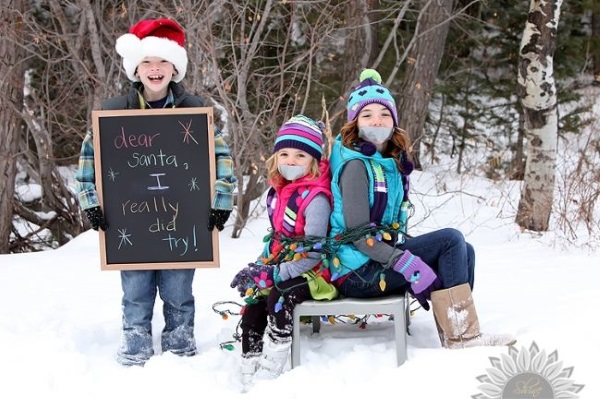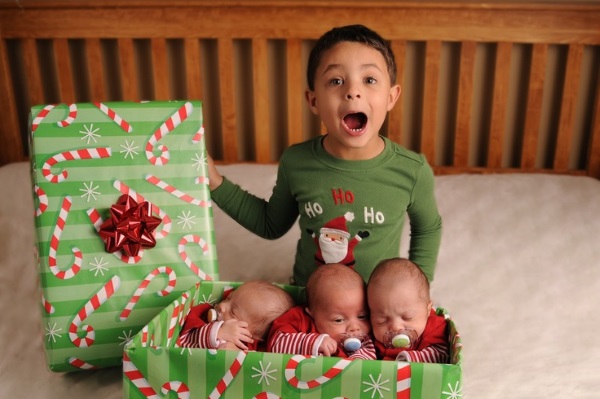 Christmas Picture Ideas for Teenagers (uploading)
Some are not happy with pictorials like these anymore. Some would rather take selfies or groufies with their circle of friends. Teach them to enjoy capturing moments through photos especially when they're with the family.
Christmas Picture Ideas for Families
So okay, here we go! The complete Christmas family portrait. Be funny, be crazy and just totally be happy! Make the most of your photo session and you will surely treasure it forever. When everyone gets older, when our parents' hair gets gray and when the family members gets fatter. At least there were days in the past that we could always reminisce how in time, the love for each other in the family kept growing.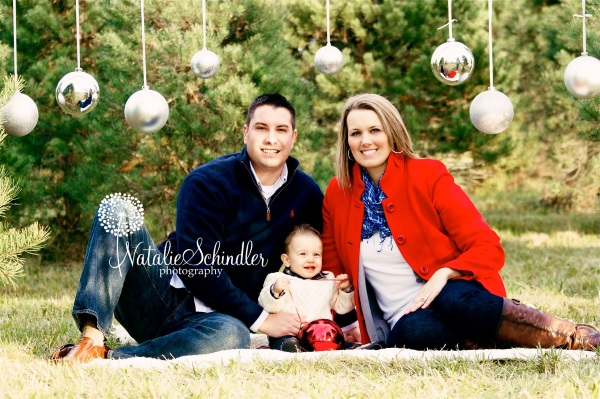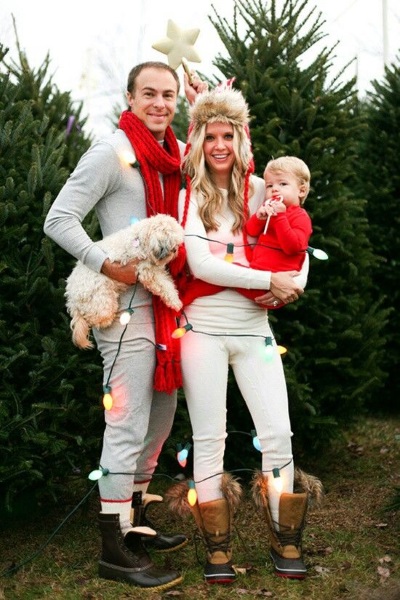 Here, the mommy is even pregnant.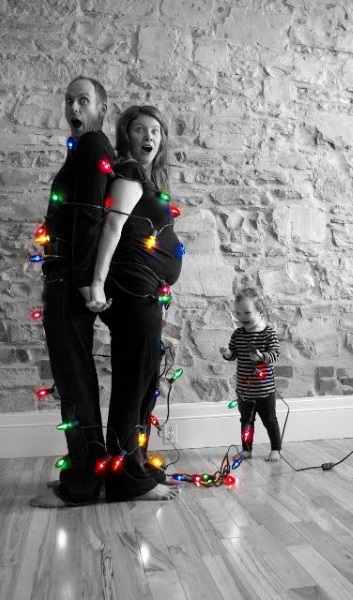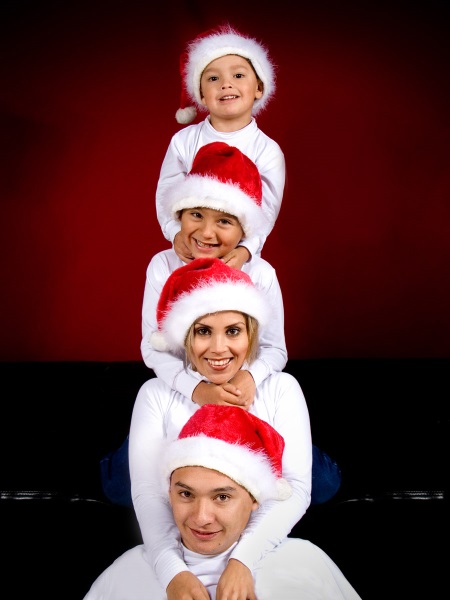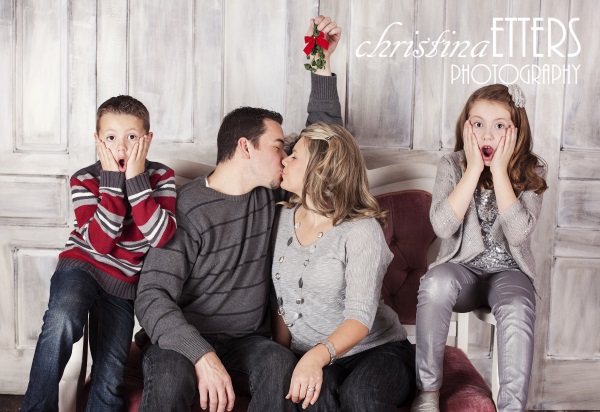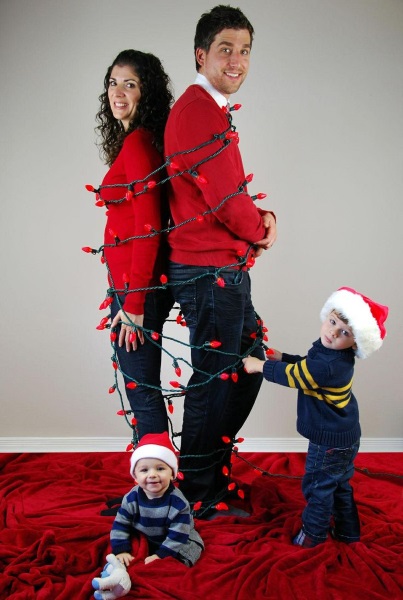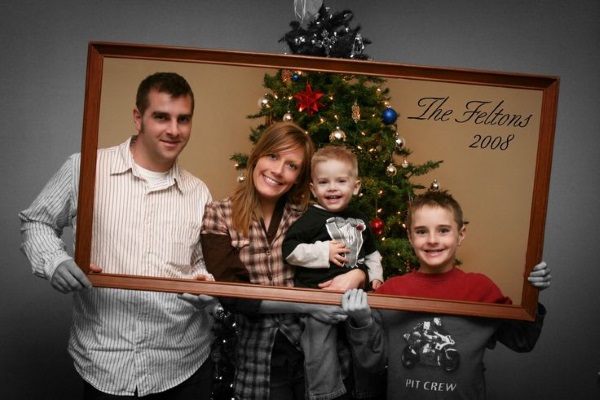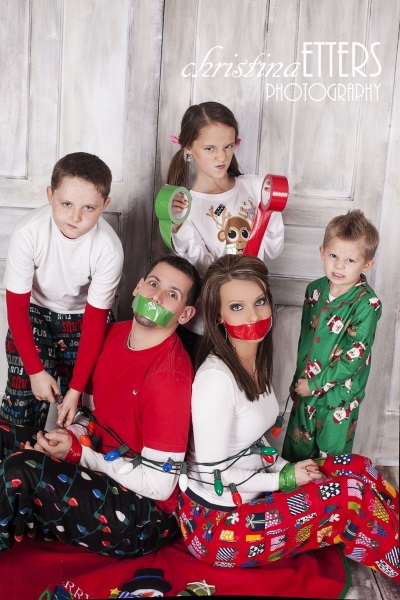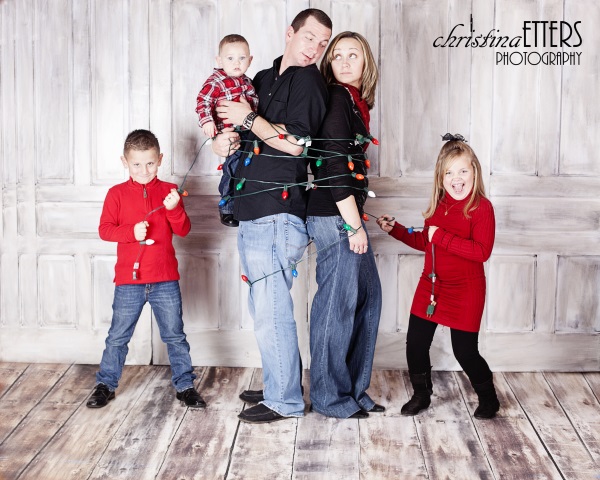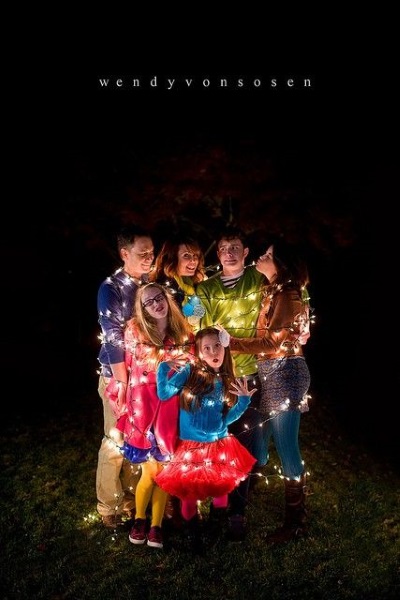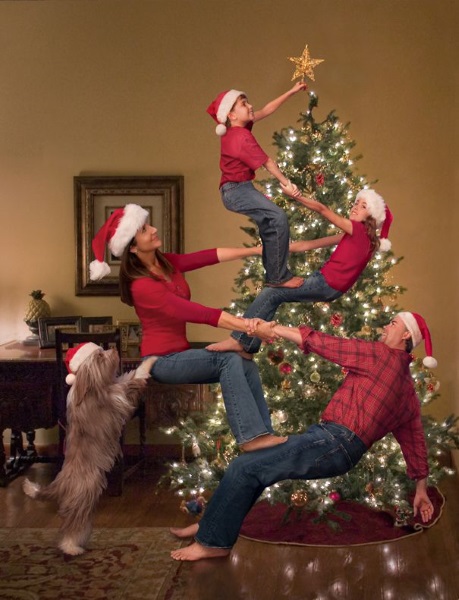 Christmas Picture Ideas for Couples
Aside from the yuletide season, these are useful for couples getting married or celebrating anniversary. Sweet photographs of the girlfriend and boyfriend or the husband and wife. Ahhhhh, seeing pictures like this makes me sad being single! (just kidding). I'm so happy for them, really. These are also ideal for pre-nuptial, engagement or wedding photo ideas to set to happen on December.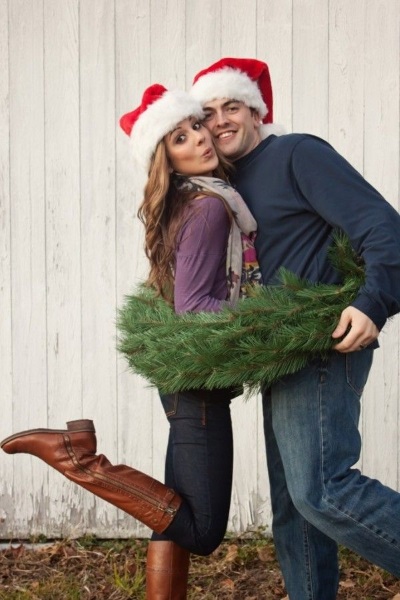 To kiss…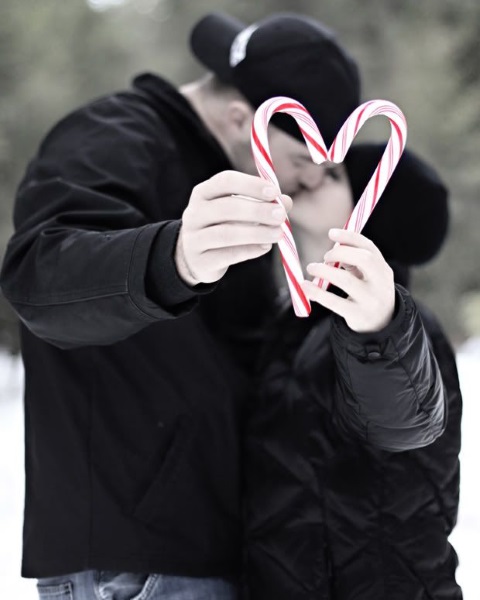 or not to kiss..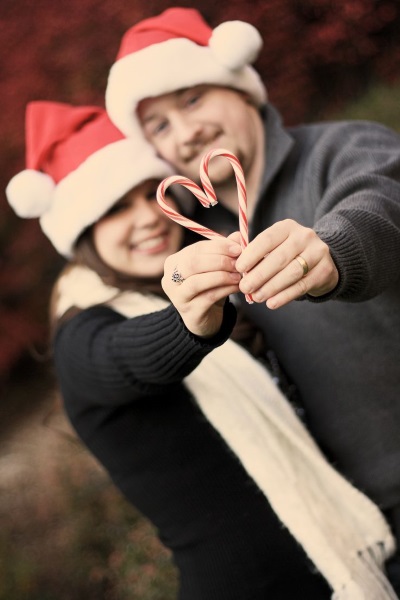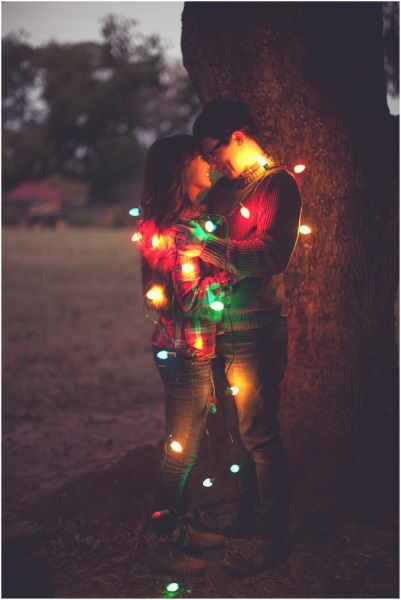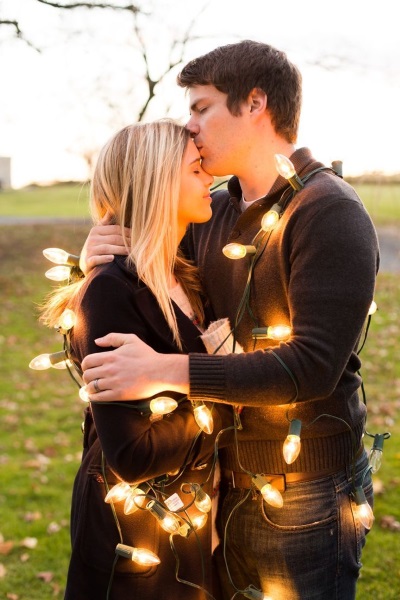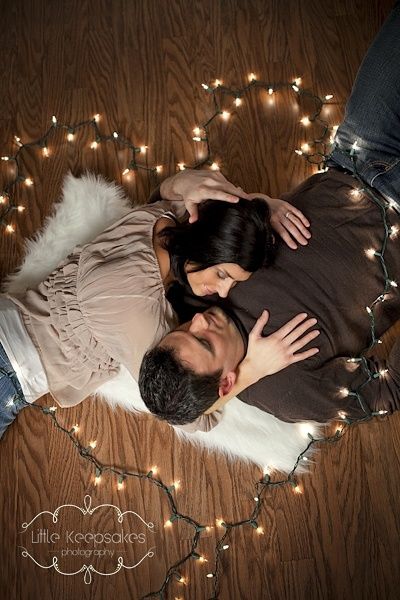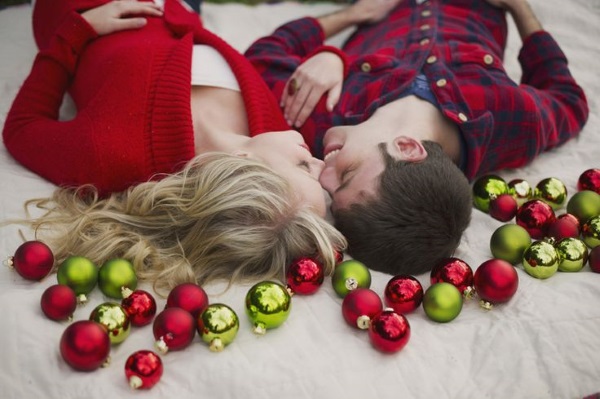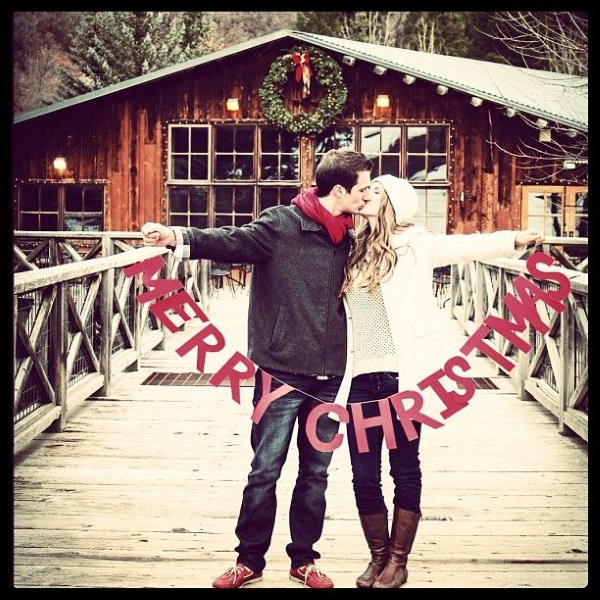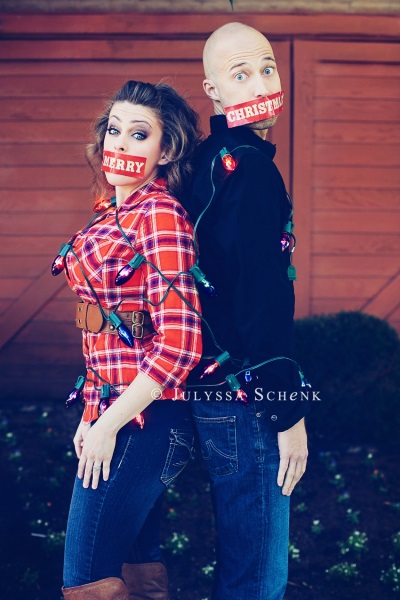 and some Christmas Picture Ideas for Couples with Dogs
Some couples who don't have babies yet consider their dogs are their children. See how cute these "families" are!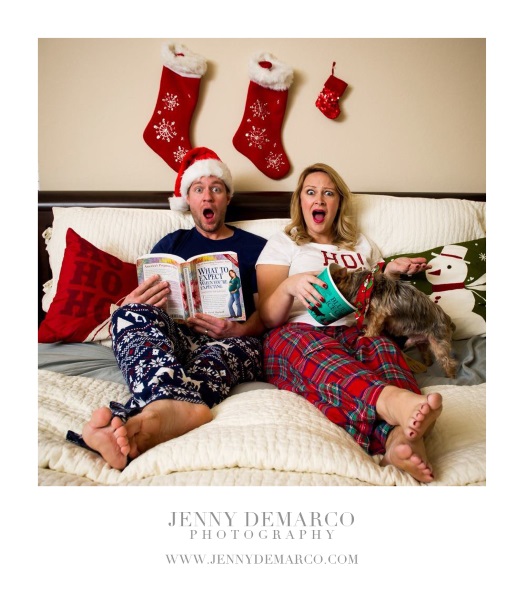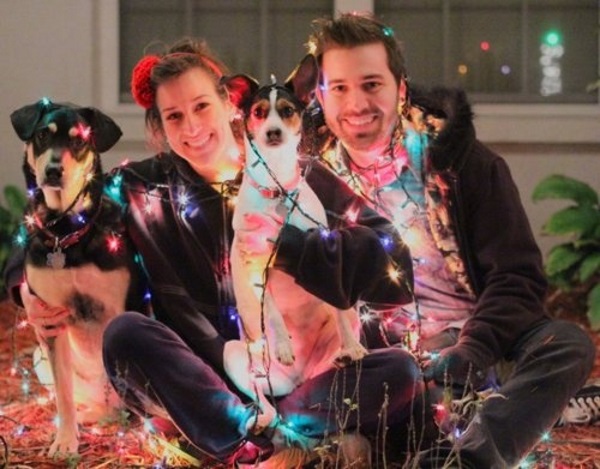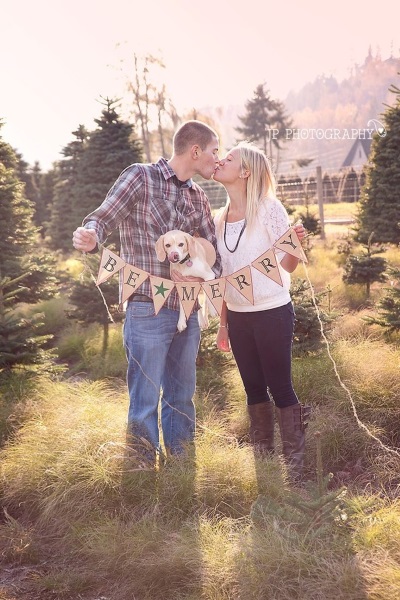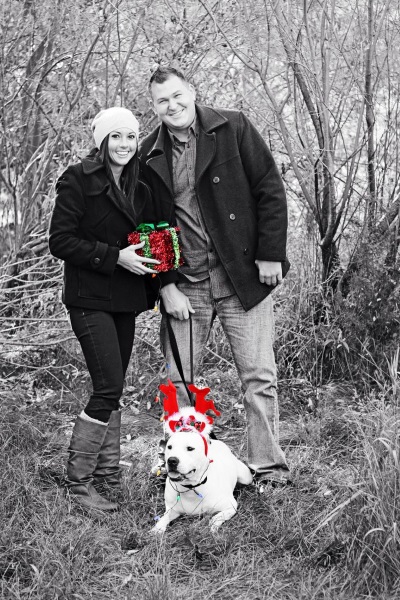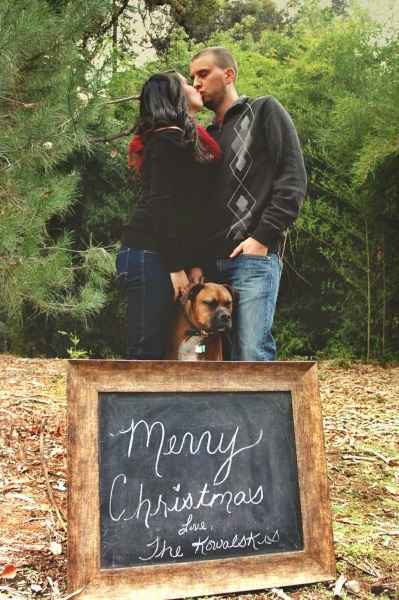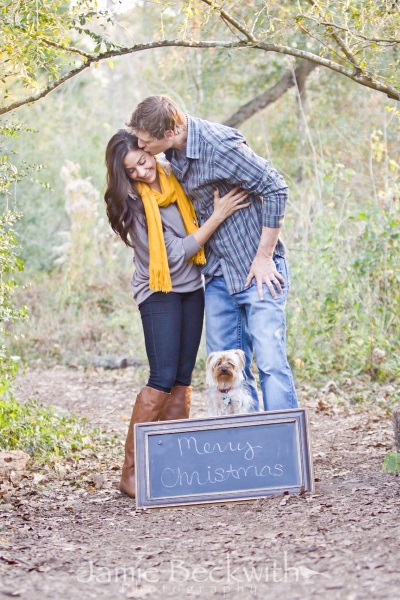 Since most of us loves pets a lot and we consider them as part of our family,I created a separate collection for the Christmas Picture Ideas for Dogs and Christmas Picture Ideas for Cats. Check out their lovely poses too! You'd surely giggle over their cuteness and charm.
This is indeed one of my most favorite collection in this blog. I felt the love, joy, bond and most especially the Christmas spirit. Congratulations to the creative photographers for every concept they come up with! The family is so dear, you gotta love them no matter what. Regardless of our age and achievements in life, we should always keep them really close. Maybe apart in distance, but still close in heart. From our family to yours, wishing you a very Merry Christmas!