It's indeed a Happy Halloween Weekend. We have all our day to visit our late loved one's graves and go cook some yummy recipes for your simple family gathering. For neighborhood who practices trick-or-treat, they could spend enough time to wrap some fancy treats and goodies for the kids to enjoy. Some family could also have a horror movie date on a cinema or even just at home as a family bonding activity. To some, this weekend will be spent at home,but some will be spending it on a night out for a spooky Halloween party, they could have all day to prepare, dress up and get up on Sunday a little late (if in case they're drunk on a Saturday night). Whether the party is set to happen on someone's home or at bar, we all know for sure everyone who'd attend he event will try to be a total head turner. No doubt!
So okay, you're ready for the weekend's Halloween party. You've picked yourself a really nice killer costumes and decided for that pale makeup matched with a thick eyeliner. You thought you have everything set, until you realized your nails are bare! Yes, or maybe you had a manicure recently but with light fancy colors that aren't ideal for a freaky night. You have to thank me for this collection. I've decided to gather all the Best Halloween Nail Art Designs I've seen online these past few days. The girls on my Pinterest connection are pinning their ideal nail get up and it's a bit hard to pick on the best one. I find everything beautiful, some spooky yet still very amazing and artistic.
You might say that Halloween not too soon yet but I am just excited to compile these fiercely festive fingers. Just bear in mind that you should be comfortable with the nail art you choose for Halloween. Whether it matches your costume or just suits your personality, wear it with style and confidence. Make sure that the nail art does not chip easily and will not damage your costume material so you better do consider that. What better way to accompany your Halloween costume than to have some cute or spooky Halloween nail art? Halloween is a time is not just about frightening but could also be a time being creative and artistic. Check out these amazing Halloween Nait Art Design Ideas!
Cute Halloween Nail Art Designs
Let's first take a look at nail art that aren't scary and can even be done to little girls when you bring them with you on a party. Halloween is usually a theme of orange, white, black and red.
Easy candy corn nail art theme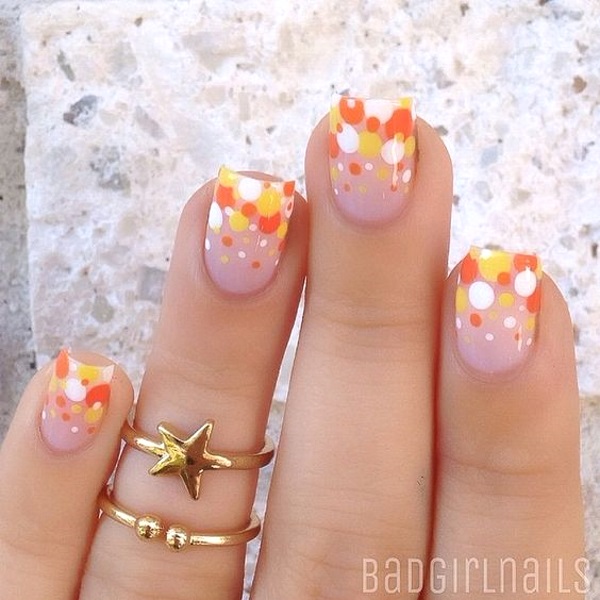 Candy corn is one of the best nail art design for Halloween!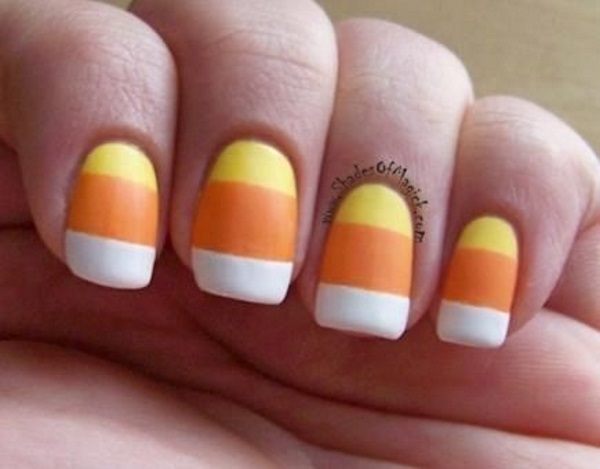 How about a Halloween french tip?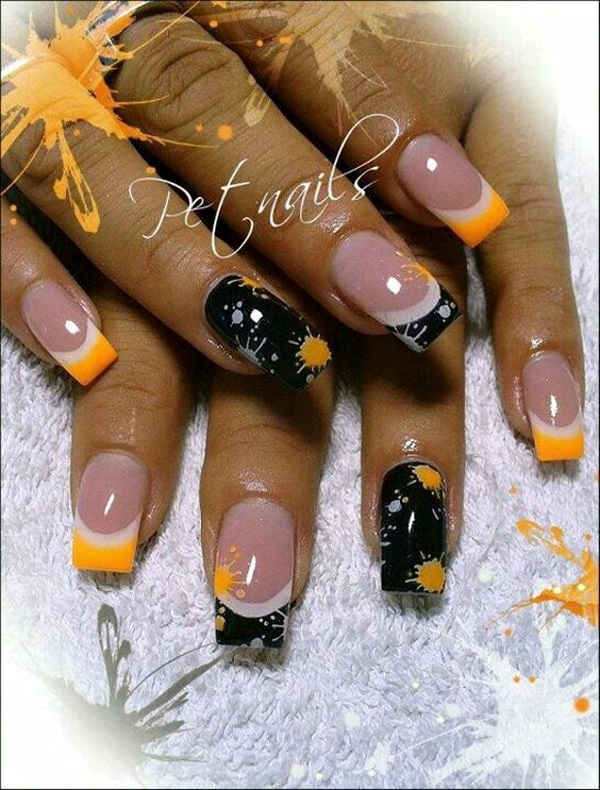 These are different kind of bloody red Halloween nail designs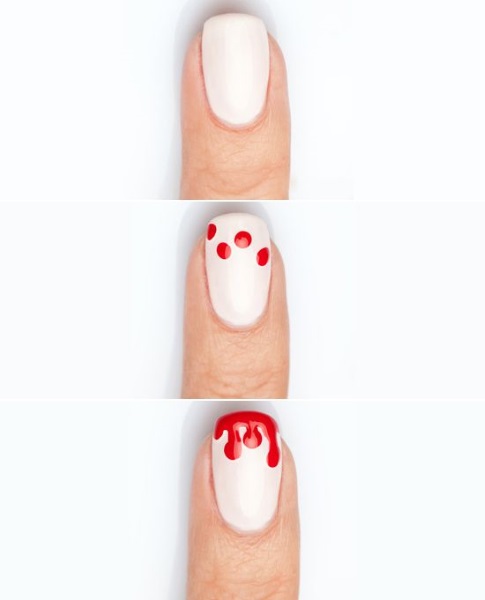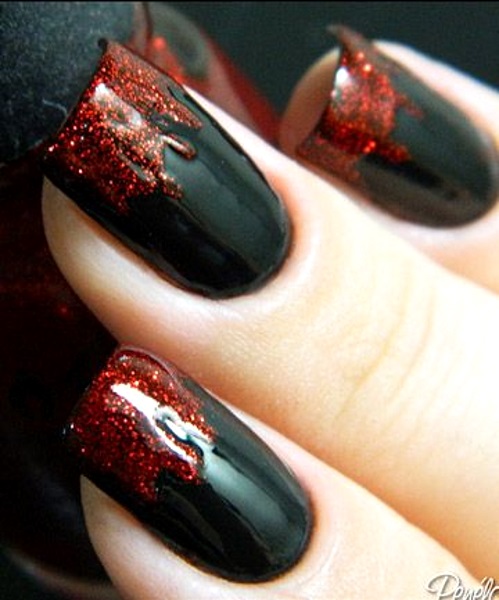 Creepy, pointed marble nails are perfect for Halloween.
Halloween Bloody Hands!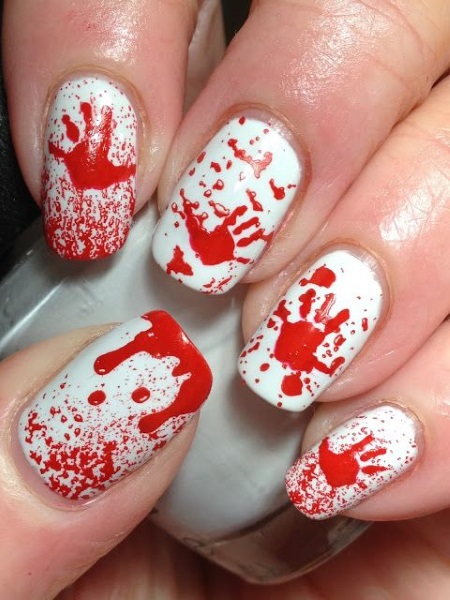 Fiery and a sure stand out, this water marble nail art design plays around with the orange, white and black color combination.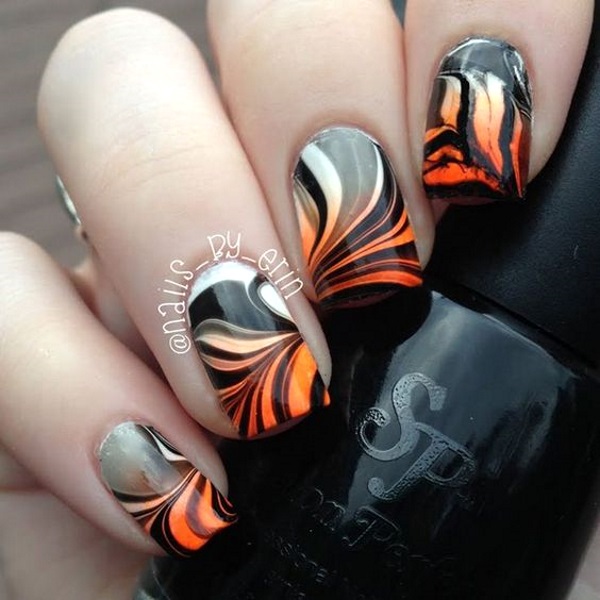 The matching glittery orange polish with a small pumpkins.
Bat Nail Art Design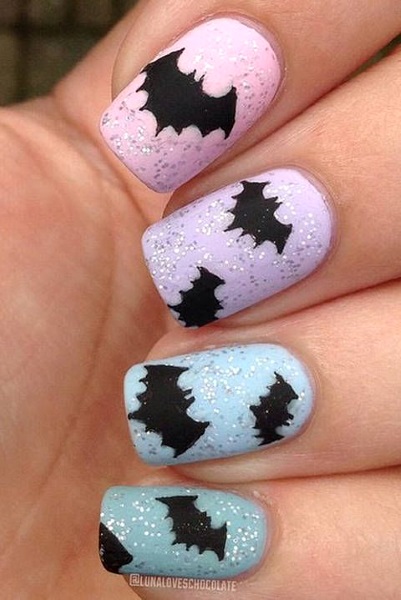 Black Cat Halloween Nail Art Designs
This cat is very popular to bring bad luck, not just on Halloween but even on Friday the 13th. Well, does not apply to me because I heartily love kitties- black, white, gray and oranges!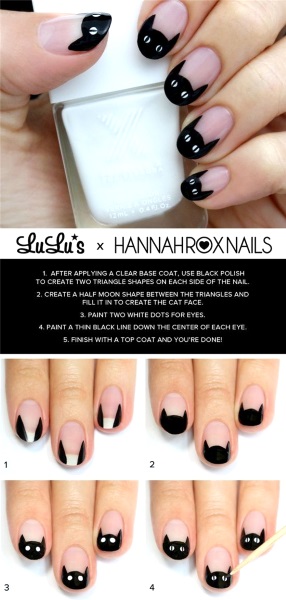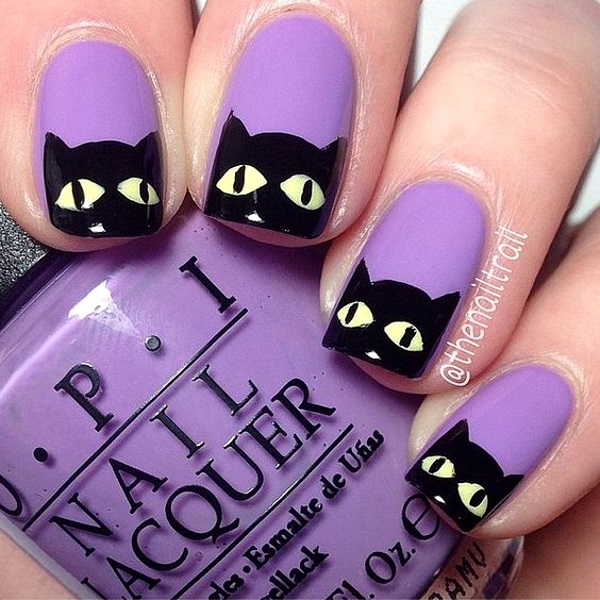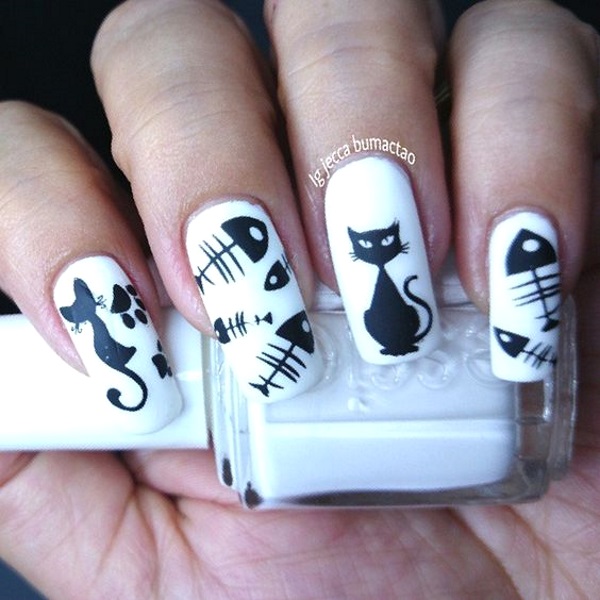 Ghost Emoji Halloween Nail Art Designs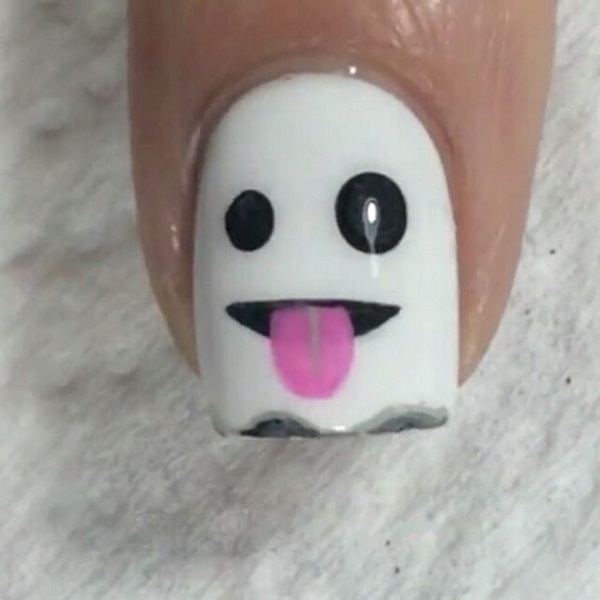 Glow in the Dark Ghost Halloween Nail Art Designs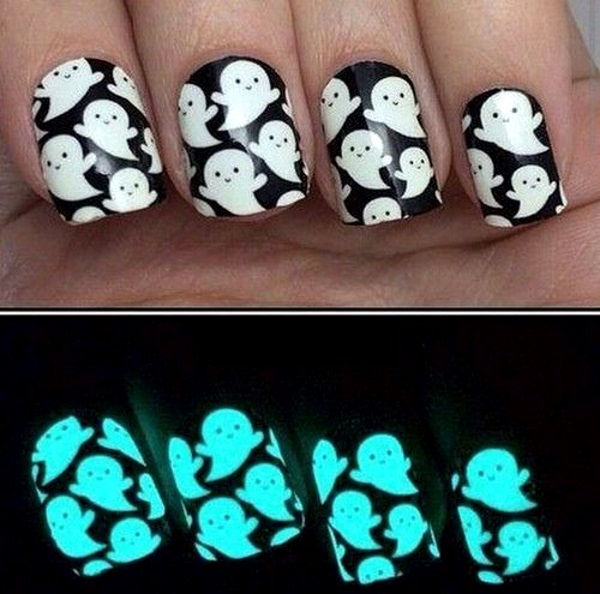 Stitches Halloween Nail Art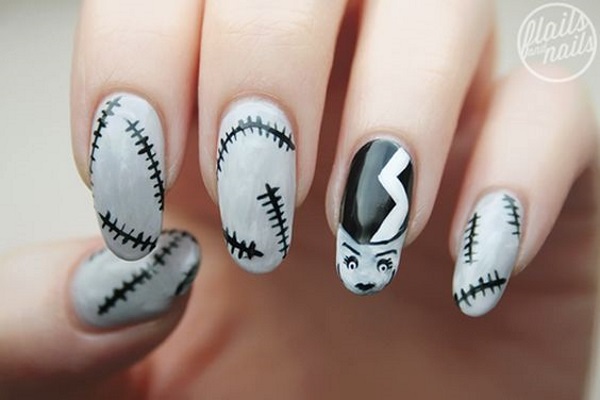 Cute Mickey Halloween Nail Design
Thunder Halloween Nail Art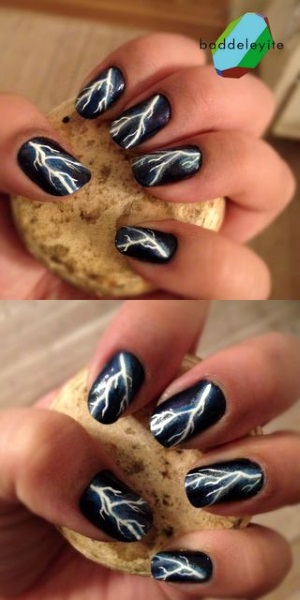 Nightmare Before Christmas Nail Design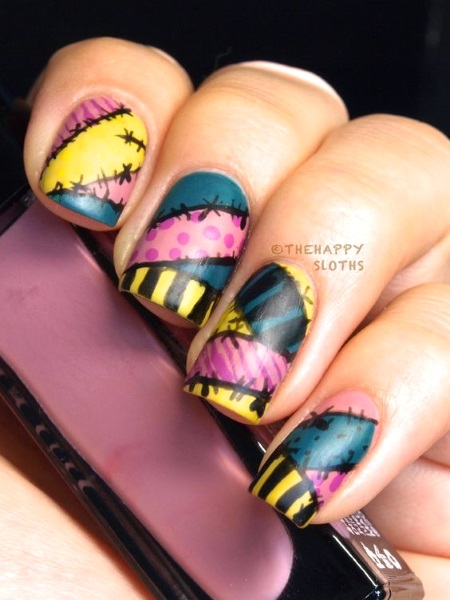 Spooky glowing Jack o'lanterns Nail Art for Halloween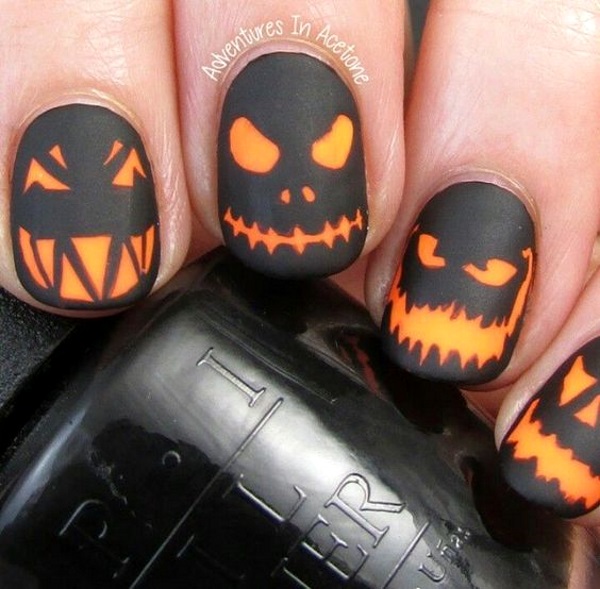 Frankenstein Nail Art Design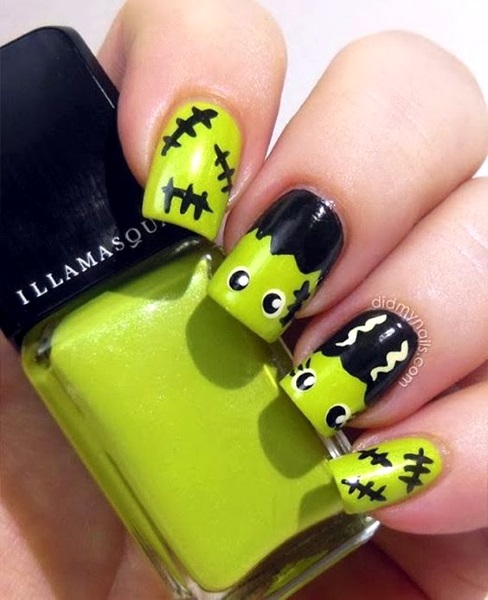 Skull Halloween Nail Art Ideas for you to try! These are boo-tiful patterns that are really popular on Pinterest!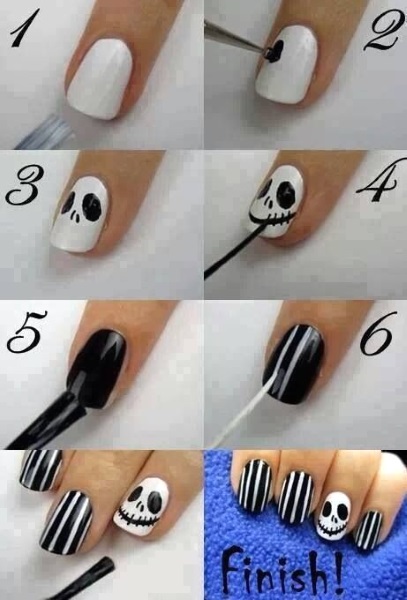 Here's a poker face Skull Nail Art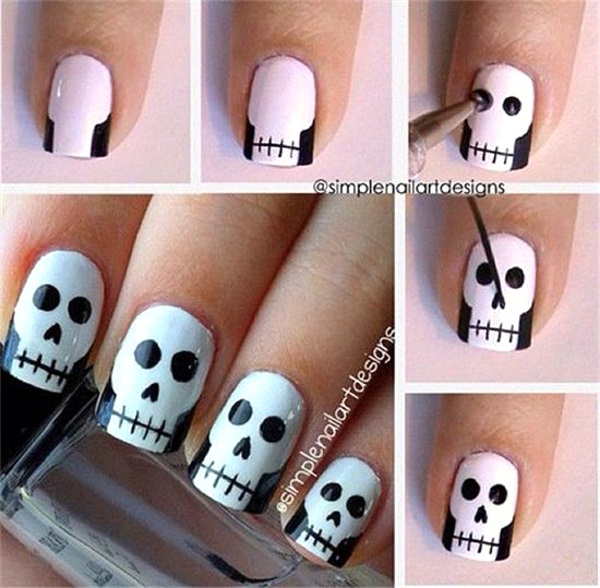 Skull French Tip Nail Art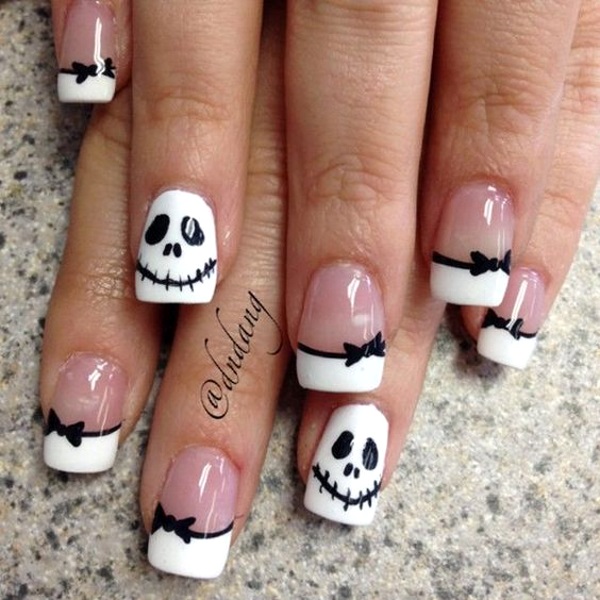 Bloody Red Skull Nail Design Idea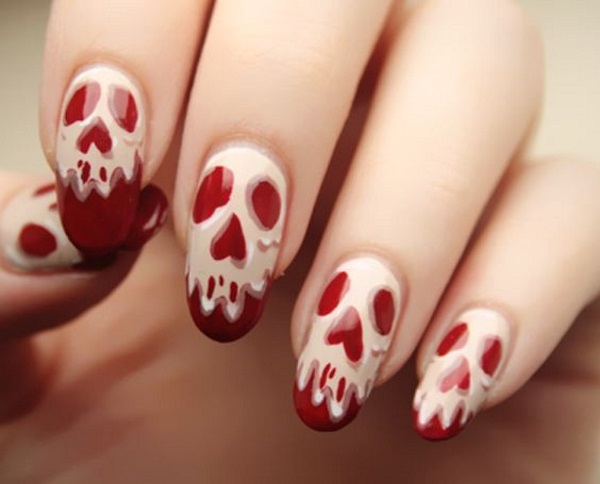 Killer Skull Nail Art Design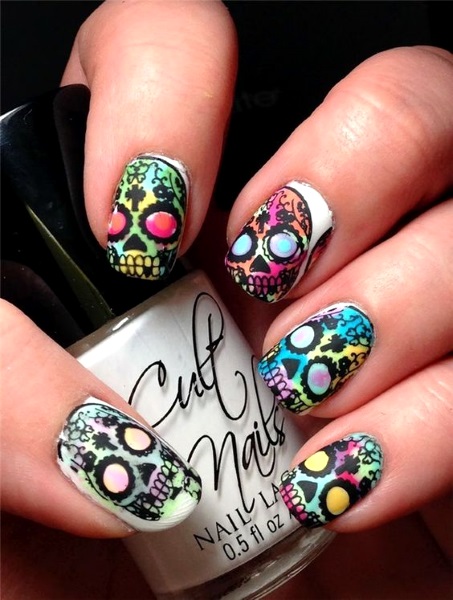 Skulls and Bones Halloween nail art or Poison Nail Art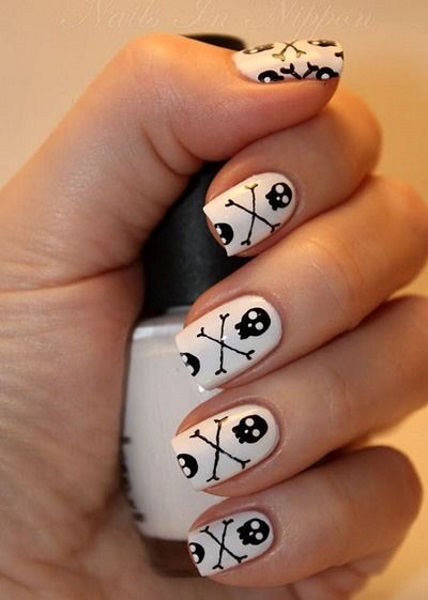 Skeleton Nail Art Design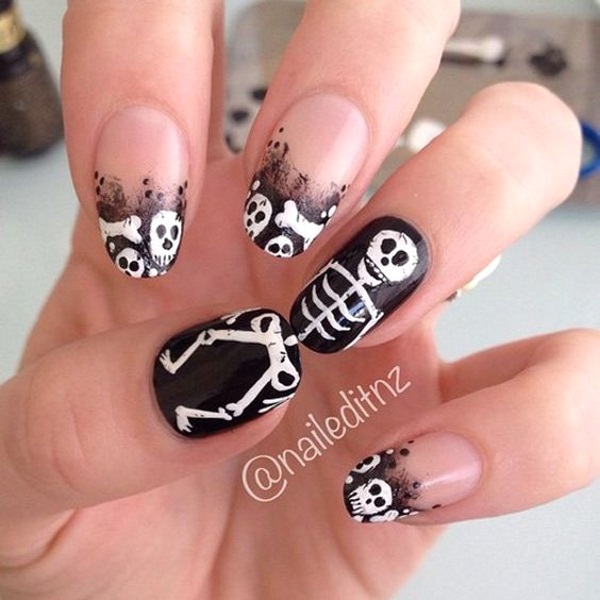 Mummy Halloween Nail Art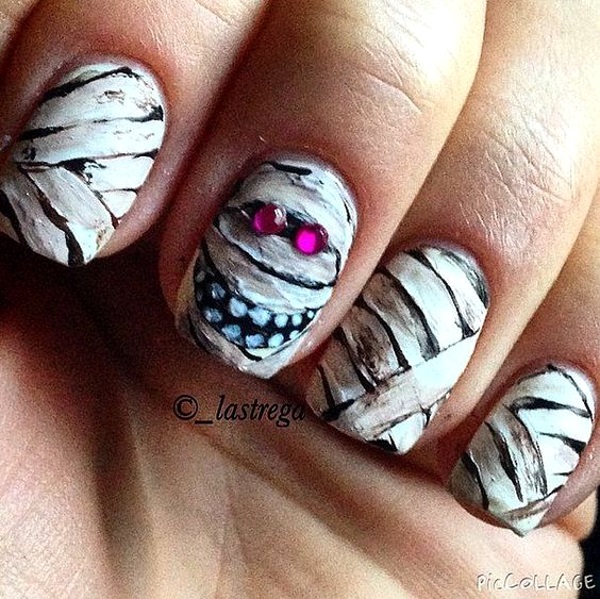 Dracula Nail Art Design
Who does not know this sympathetic vampire?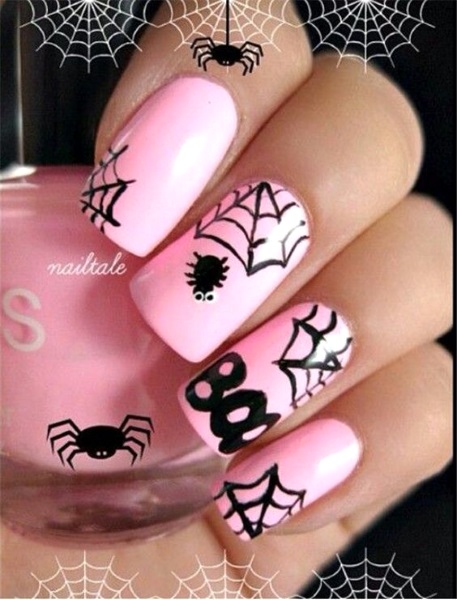 Spider and Web Nail Ideas for Halloween
What's good about this pattern is that you can mix and match, or use the base color of your own. My favorite is the first sample because it's pink!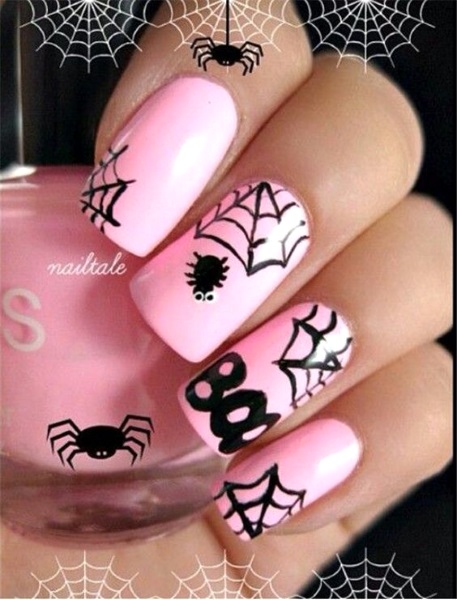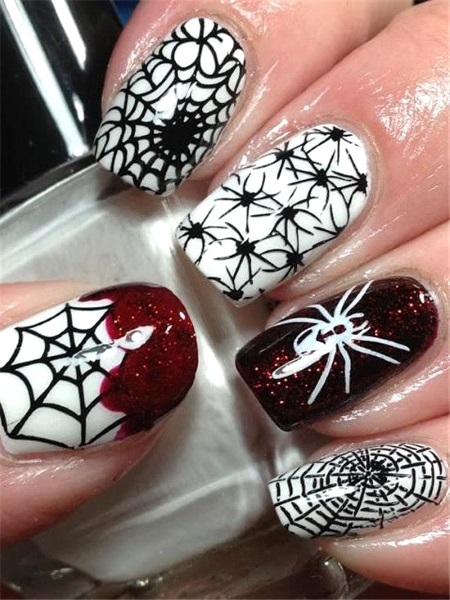 Glittered Purple Spider Nail Art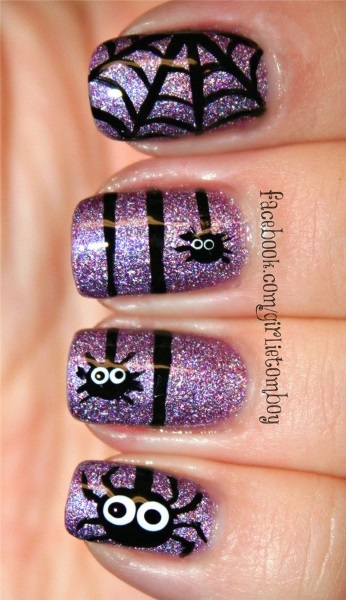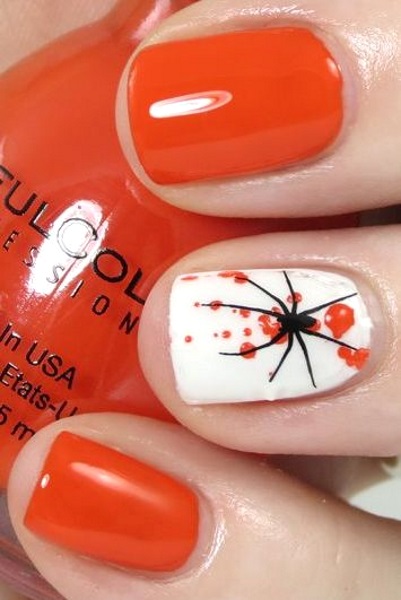 Spooky Eyeball Nail Art Designs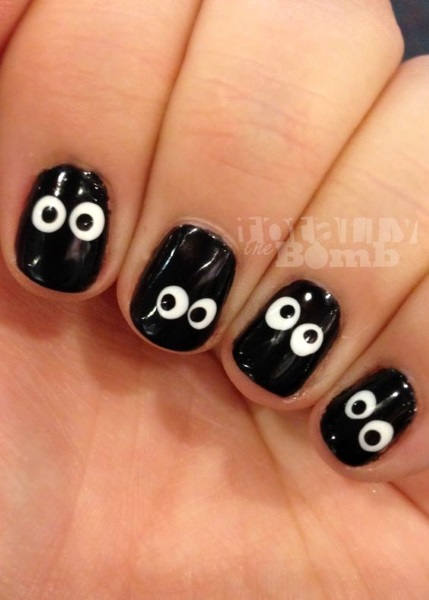 Funny Eyes Halloween Nail Art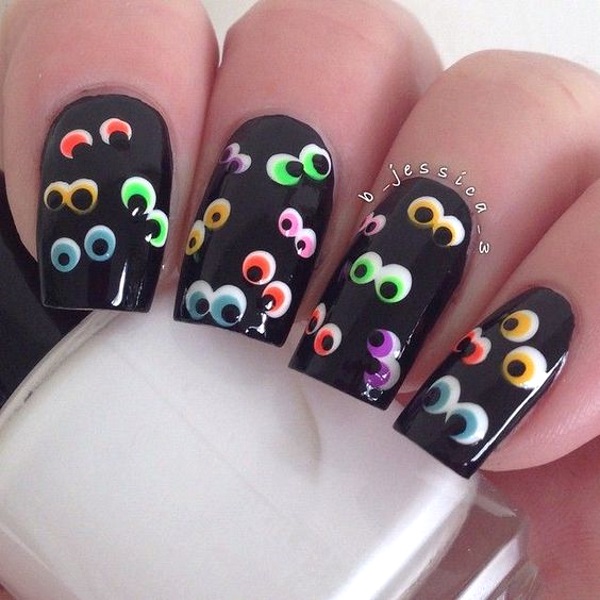 Spooky Eyes Nail Art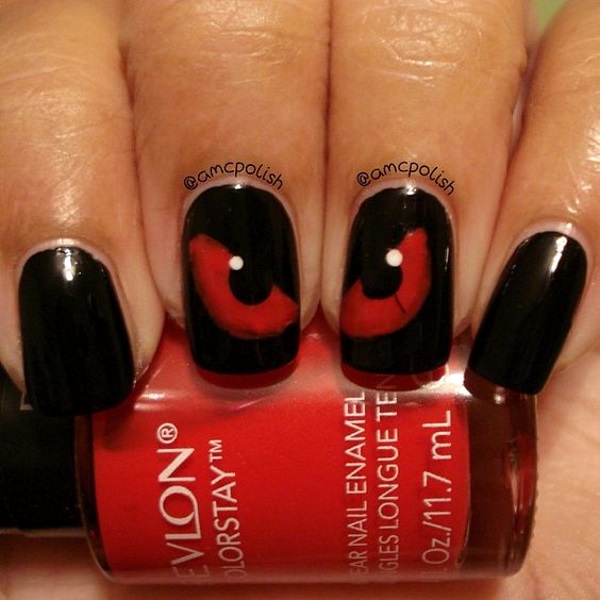 Scary Eyes Halloween Nail art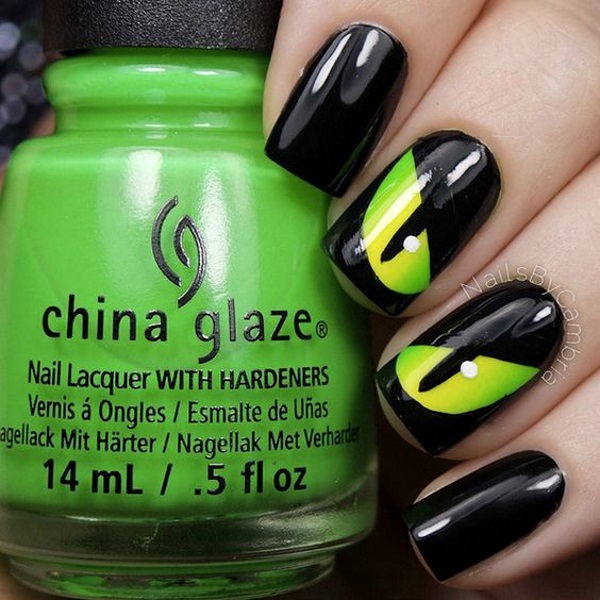 Witch Shoes Halloween Nail Art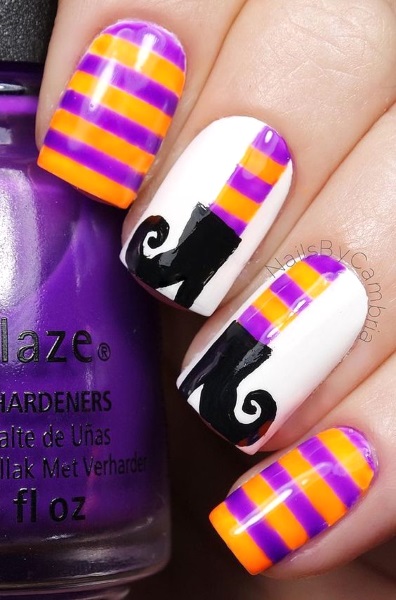 Witch Halloween Nail Art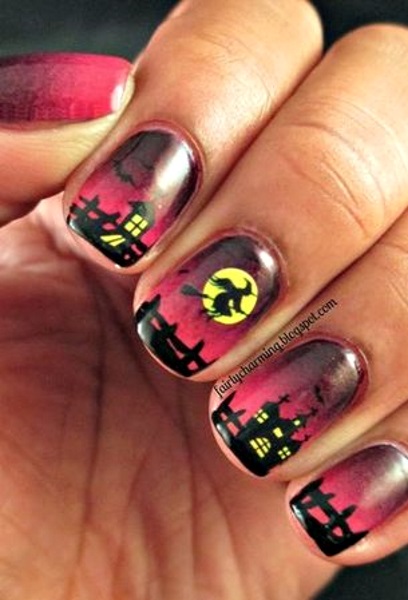 Spooky Forest Nail Art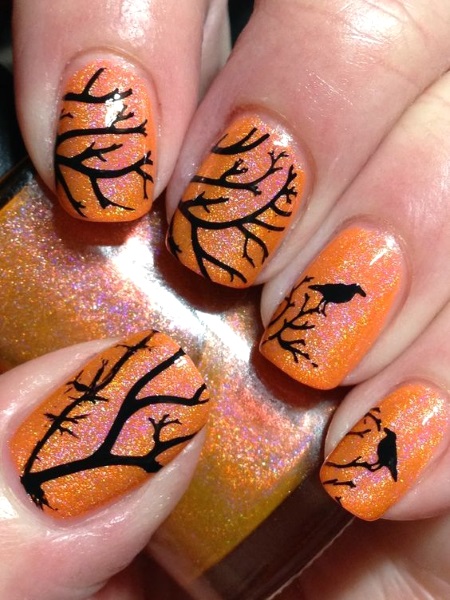 Pink and Black Nail Art for Halloween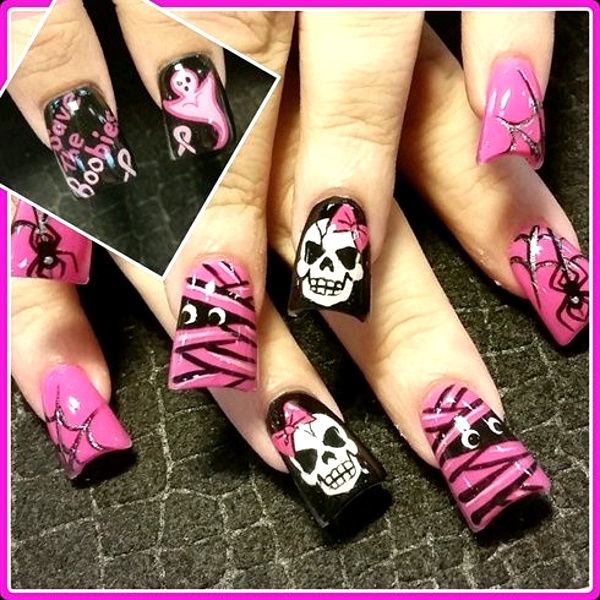 Random Monster Nail Art Designs
Here are the spooky characters of Halloween season, the mummy, Dracula, Frankenstein and Ghost.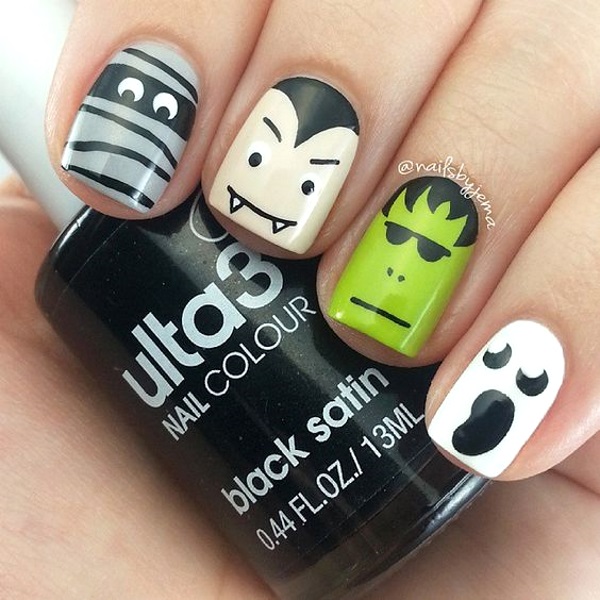 Another monster nail art design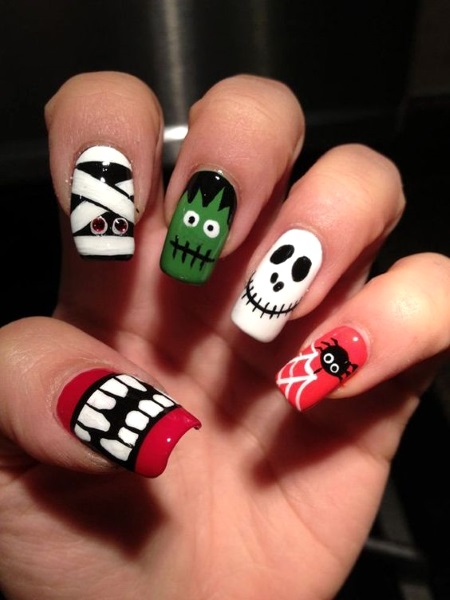 How about cute and fun Monster University Nail Designs?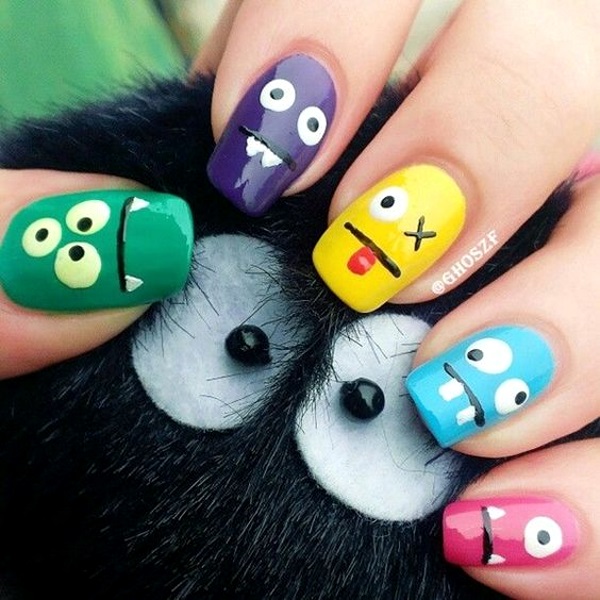 More Halloween Nail Art Design ideas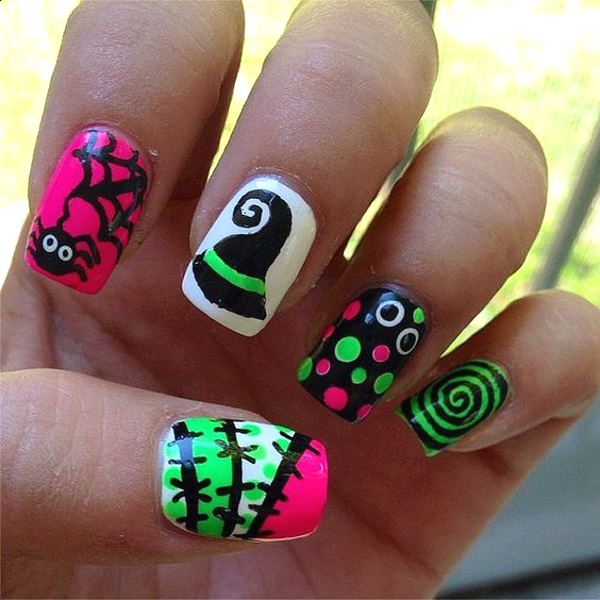 Cemetery nail art design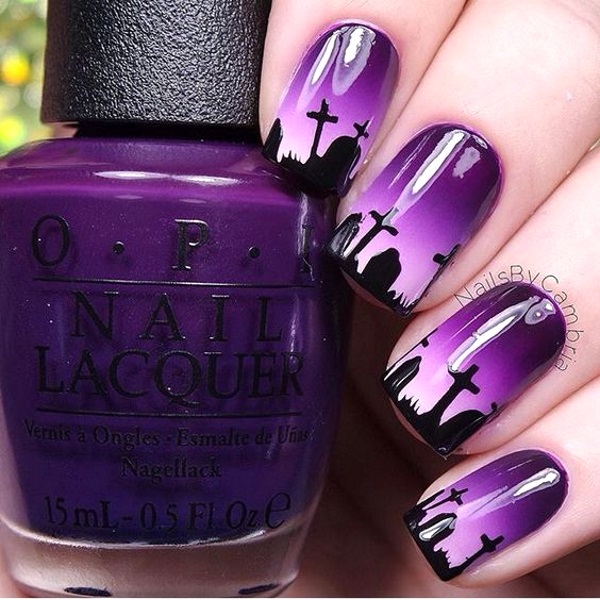 Dark nightmare nail art before Christmas Halloween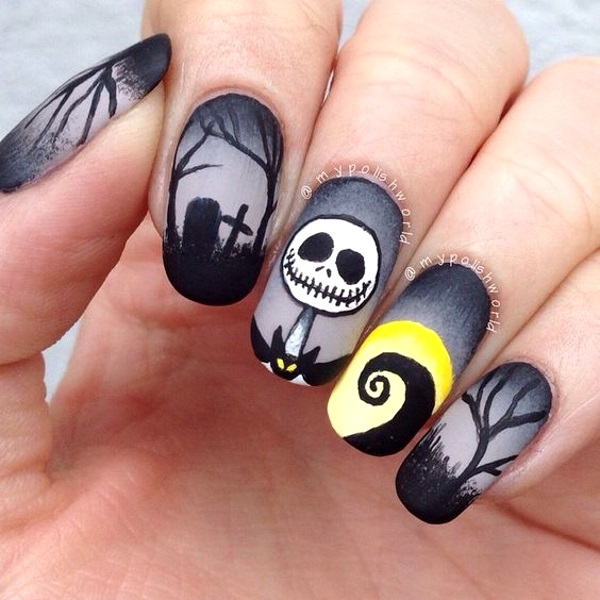 Haunted House Nail art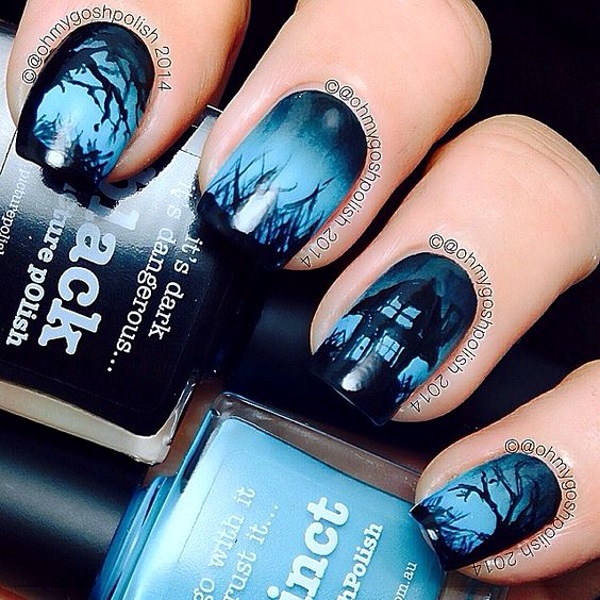 Ghosts in a Spooky Forest Nail Designs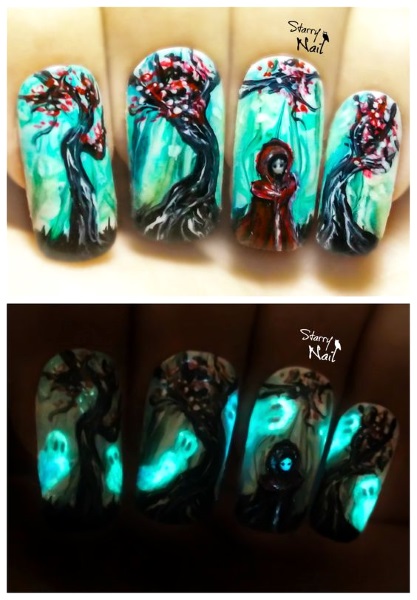 I hope I didn't scared you at all with the later part of this collection for they really look scary. It's up to you whether you're really gonna use glow in the darn nail polish to add lovely effects to your nails. Still, remember having fun all throughout your Halloween party instead of focusing on impressing the party goers about your costume and nail fashion. I found more and I'm considering to create a part two of this topic. Please don't hesitate to share with us your own nail ideas for Halloween. We would love to have your masterpiece here. Share on Pinterest, Facebook, Twitter and Instagram! Let the fright night be your fashion night too! Enjoy ladies!