The Christmas gang wouldn't be complete with just Santa and Frosty the snowman. Let's us not forget and pay extra attention to this formerly outcast and bullied reindeer, Rudolph. He was red-nosed which makes him different from the rest of the reindeer that pulls the sleigh of Santa. His co-reindeer would make fun of him because of his glowing nose, they call him different names and won't even let him join the group games. Only because of one foggy evening when Santa was having hard time with their way, he ask Rudolph to lead the sleigh with the help of his glowing nose. Right then and there the other reindeer cheered for him and learned liking him. He was no more outcast because his being indifferent to the rest of his friends actually made him even useful for their mission. A nice inspiring story isn't it? Well, that's the very reason why he isn't disregarded even on Christmas season. Along with Santa and Frosty, Rudolph is the next attraction when it comes to decorations. Do you like him too? Well if you do, you might just love these cute Rudolph the Red-Nosed Reindeer Christmas Decoration ideas.
These cool reindeer crafts make perfect tree ornaments, stocking stuffers or gifts for friends, classmates and coworkers. They can also help your kids pass the time during the holidays by making some crafts revolving around Santa's reindeer. The important details about Rudolph is his skin complexion, his antlers and of course his RED glowing nose. It's his time to shine, literally because we've compiled the best reindeer decors that you can try for Christmas 2016! Your children would be so happy if you could creative tons of Santa, Snowman and Rudolph around your home. It's going to look like Christmas festival! So brace yourself and be amazed how these DIY crafts and decoration ideas are adorably done. Some of these are for sale on handmade online shop like Etsy but if you have the talent, I'm sure you can do it on your own. Wanna try?
Hand print Reindeer Christmas Ornament Craft for Kids
Let the holiday season be more of your bonding moments with kids. Teach them to be imaginative and explore their artistic side.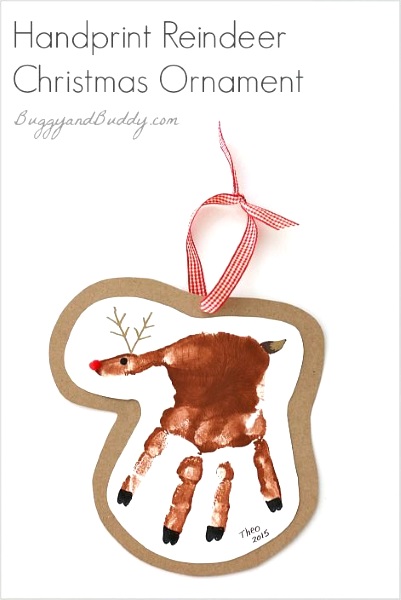 Puzzle Piece Reindeer- Glue three puzzle pieces together (you may want to prep this ahead of time with a glue gun). Have children paint pieces brown. Attach googly eyes and a red pompom nose.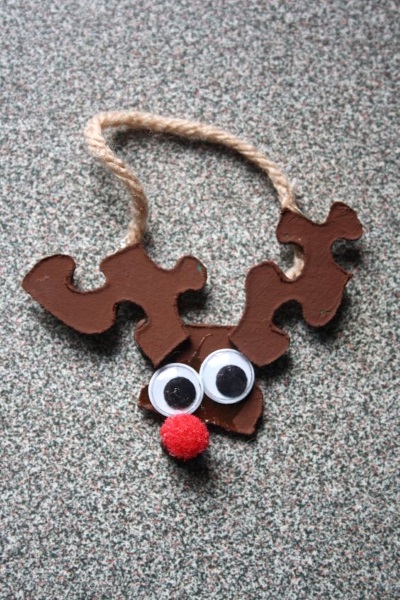 Thumbprint Reindeer Ornaments. Very simple that kids can easily do.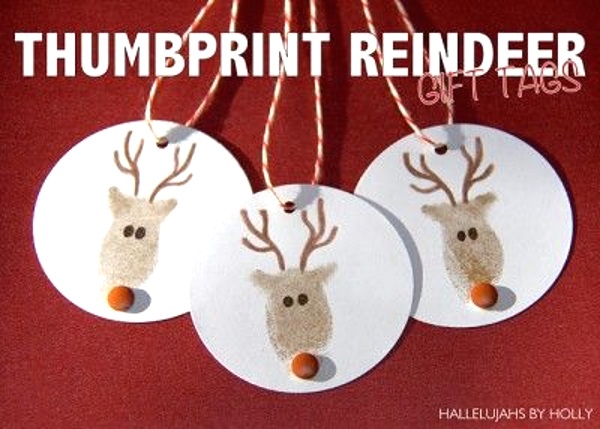 Do you love walnuts? If yes, I'm sure you would be amazed at this reindeer craft idea using walnut.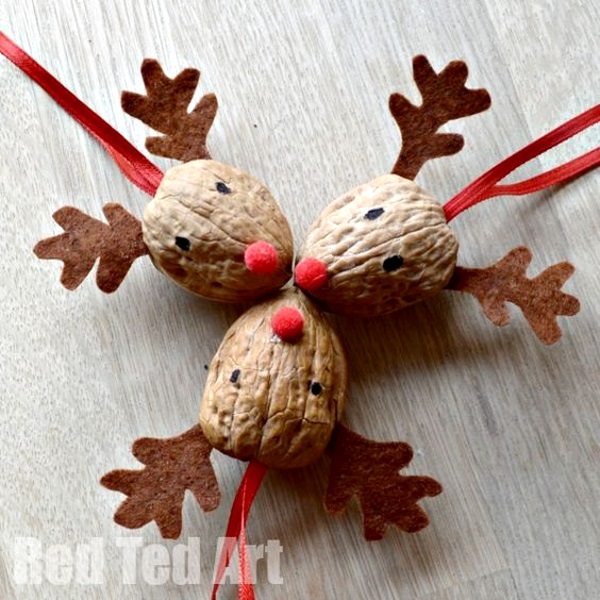 Reindeer made from Burlap Ribbon ♥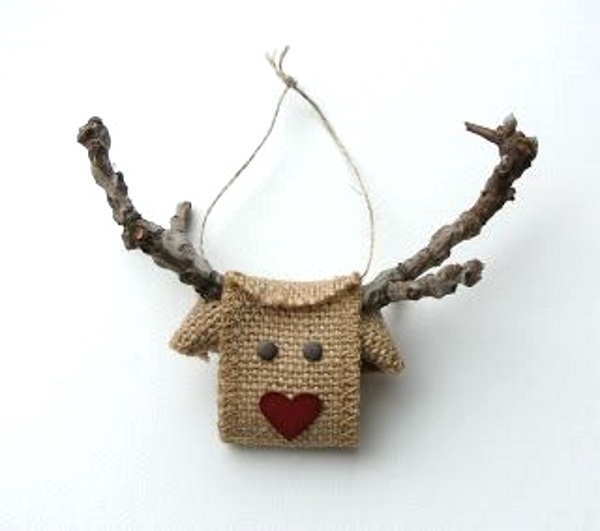 For this craft you need three Popsicle sticks, a red pom-pom, gold pipe cleaner, brown card stock and glue. First glue your Popsicle sticks into a triangle. Then, using your new triangle, trace out another triangle to glue to the back. Add a red pom-pom, pipe-cleaners as antlers and cut out some eyes.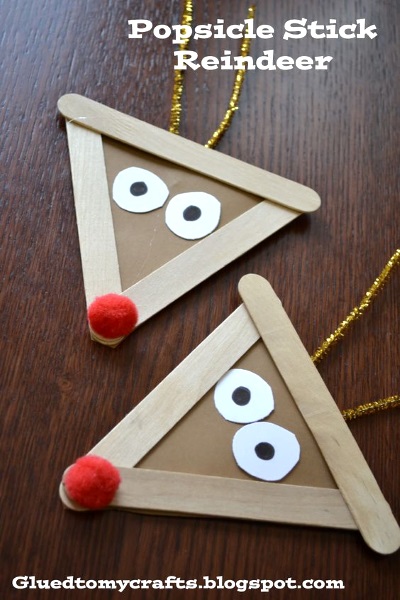 Clothespin Reindeer Christmas Ornament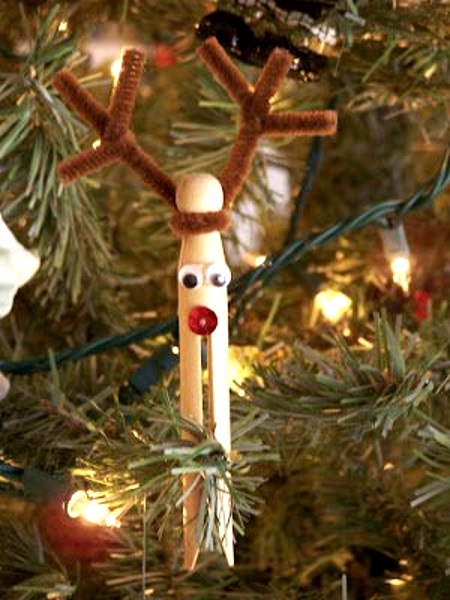 Make this adorable candy cane reindeer craft for kids! All you need is paper, googly eyes, candy canes, and glitter! Fun Christmas gift idea to a large number of kids, like students, nieces, nephews or kids in the neighborhood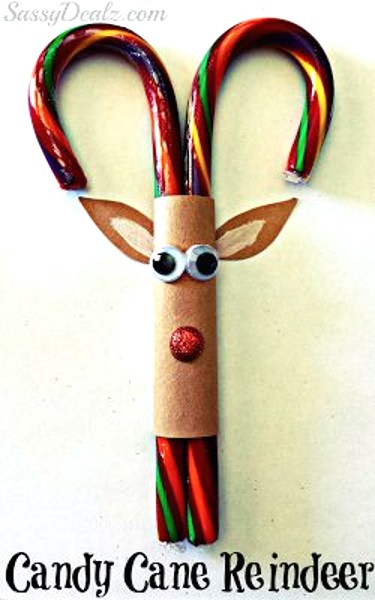 Pine Cone Reindeer Ornaments are a fun Christmas nature craft for kids!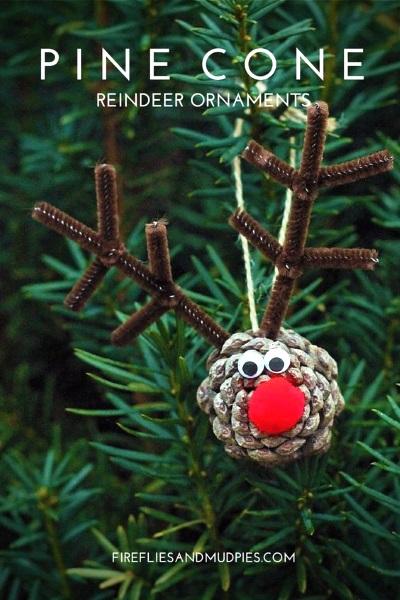 Cute and easy reindeer ornaments for kids to make this Christmas.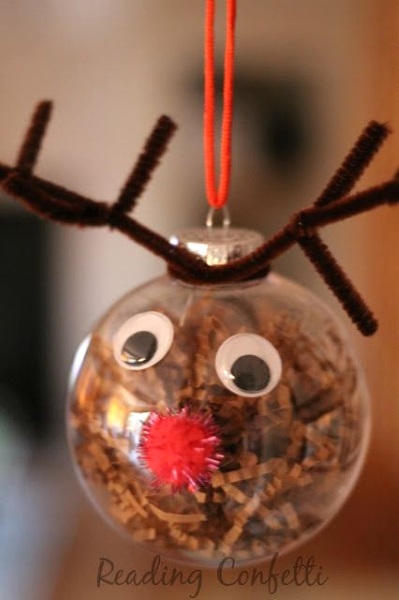 Hand print ornament  Christmas ball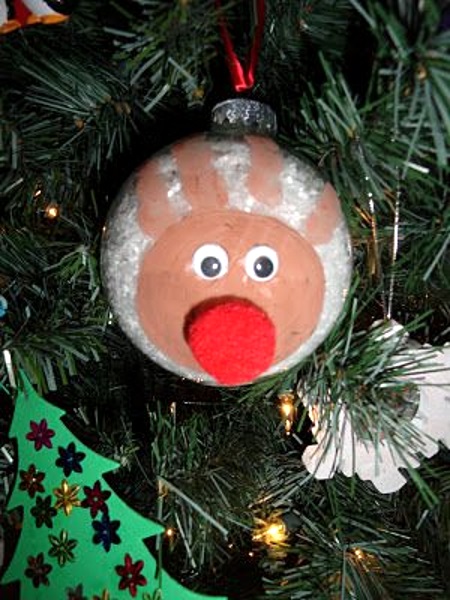 Look at these lovely ornaments. The Christmas league is complete!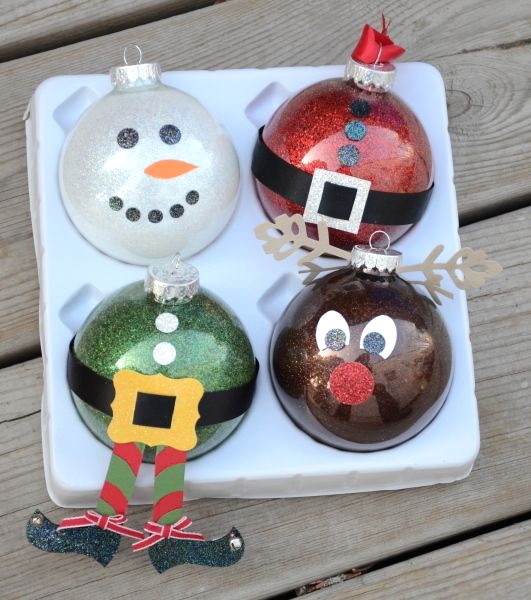 Do you remember making these candy cane reindeer when you were a kid?! They're so cute and SO EASY! What a great holiday craft to do with the kids!

These cinnamon stick reindeer ornaments are easy to make and give as gift for the holidays.
Cork Reindeer Christmas Tree Ornaments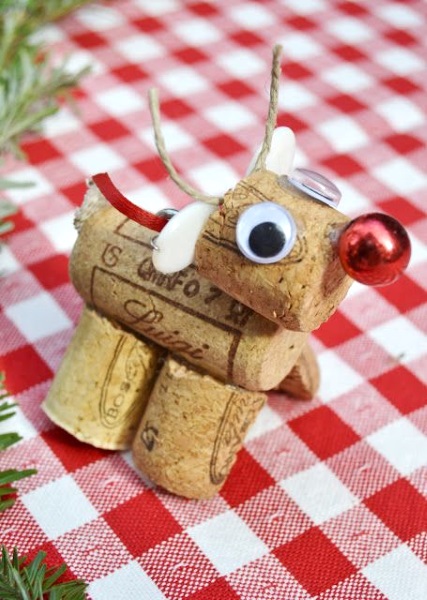 Prettier Wine Cork Reindeer Ornament, will all those glitters.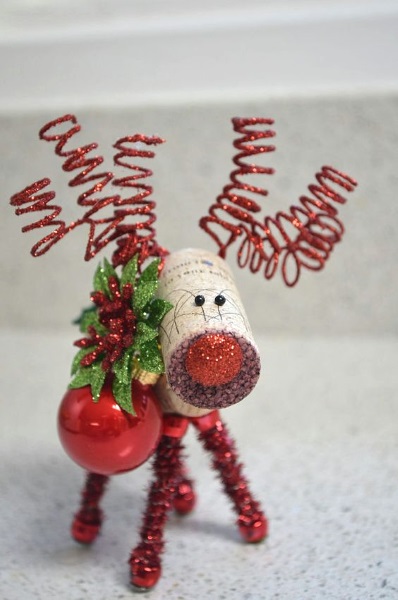 Ornament felt ornaments Christmas Santa's Reindeer Rudolph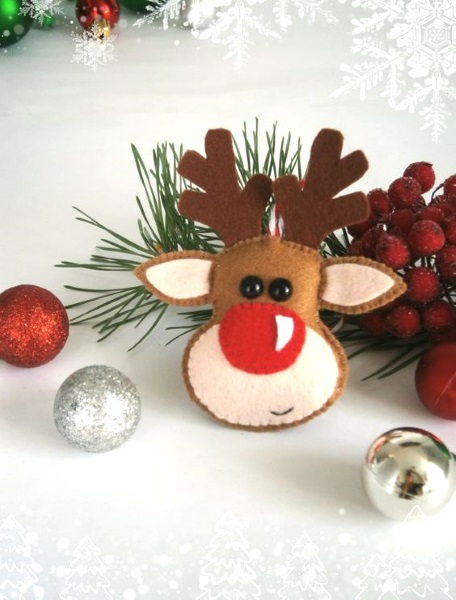 Felt reindeer head with little bell for Christmas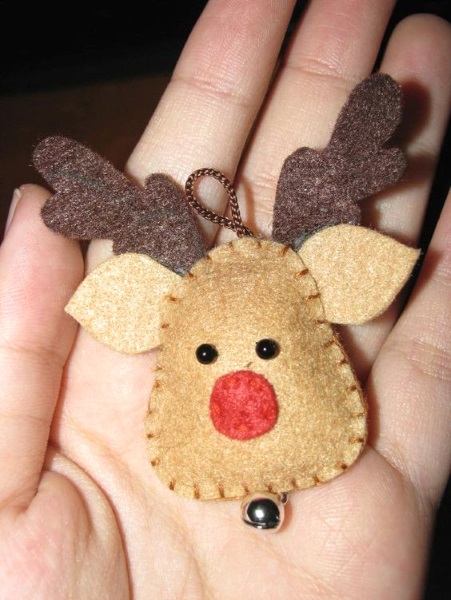 Paper Roll Reindeer crafts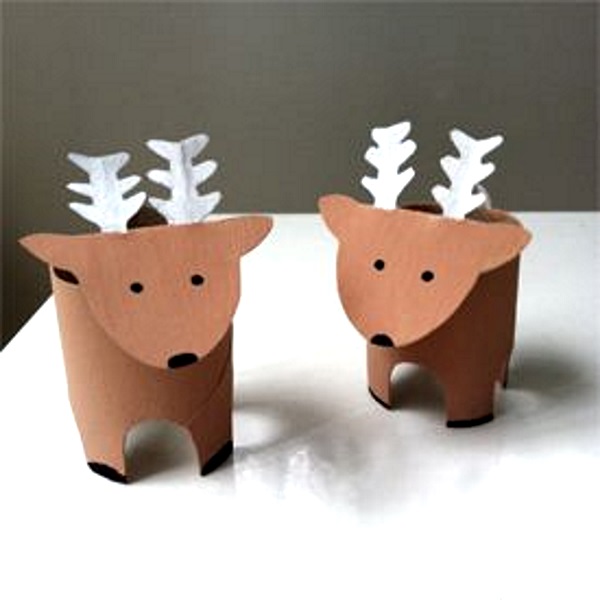 Decorate your home this Christmas with our beautifully stitched reindeer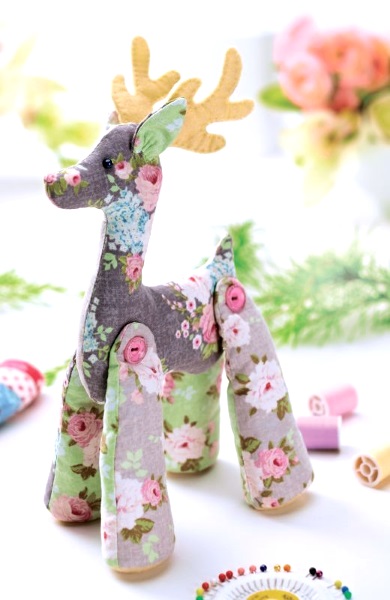 This set of 3 wooden spoons have fun Christmas characters: Santa , Rudolph Reindeer and a snowman with a scarf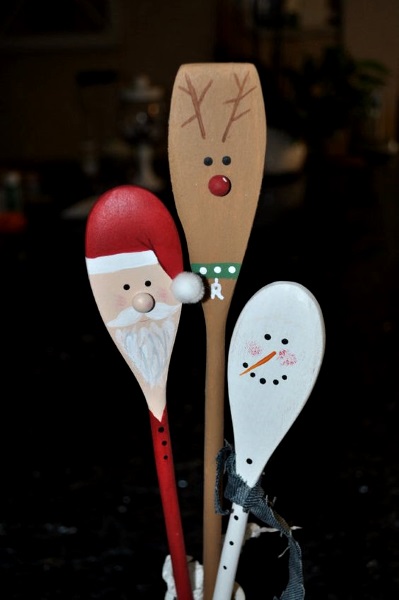 Using what you have to decorate for Christmas. Check out these stacks of books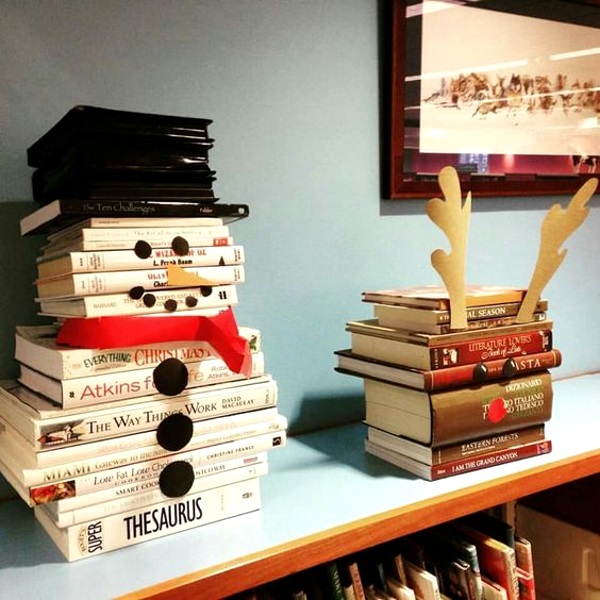 Add some rustic charm to your holiday decor. This reindeer head silhouette burlap pillow is made from recycled burlap and cotton.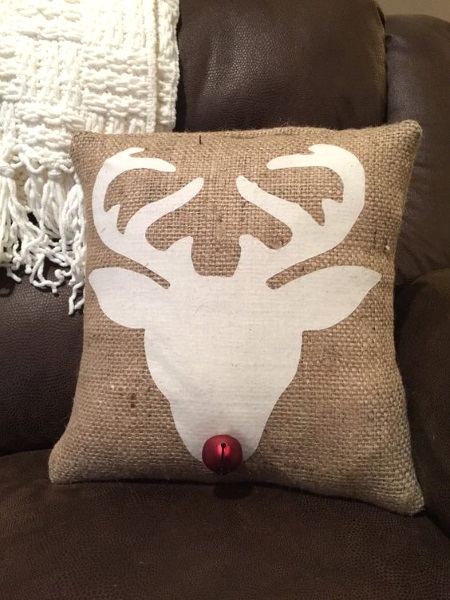 Another reindeer pillow just right for your living room on Christmas season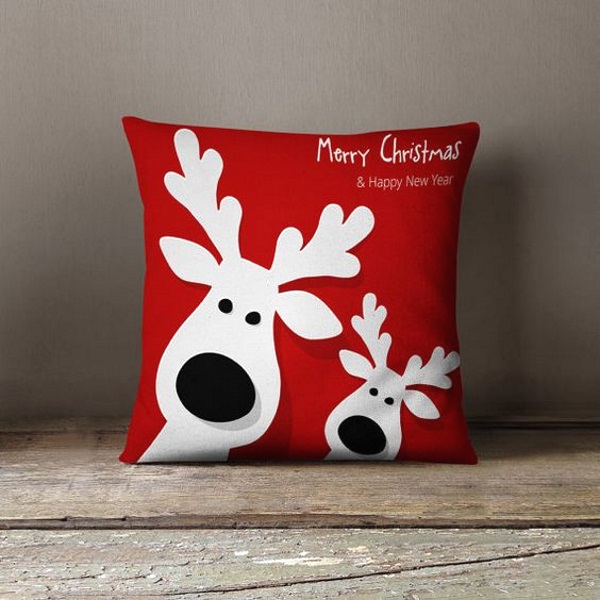 Glitter Reindeer frame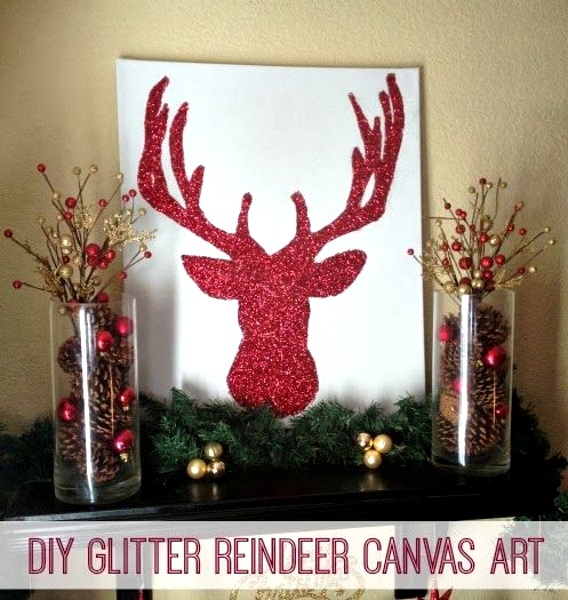 You can make your very own Rudolph the Glitter Reindeer in just a few easy steps!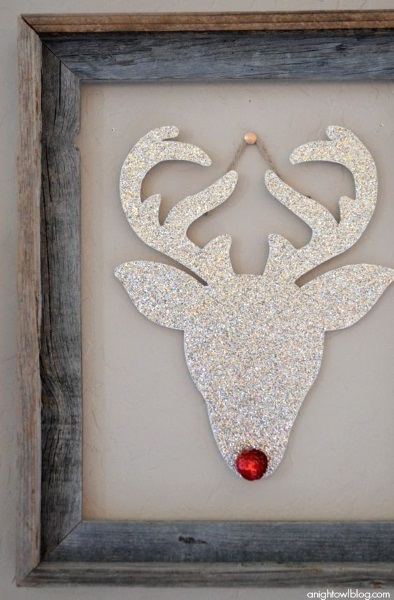 Reindeer Christmas canvas decor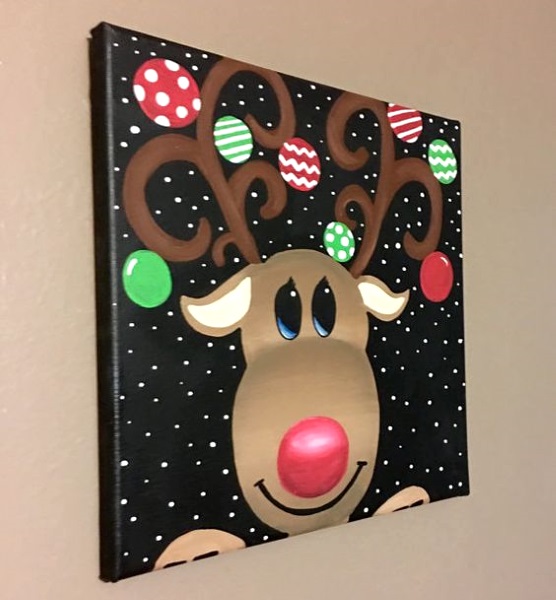 Wood Sliced Deer head Silhouette Wall Decor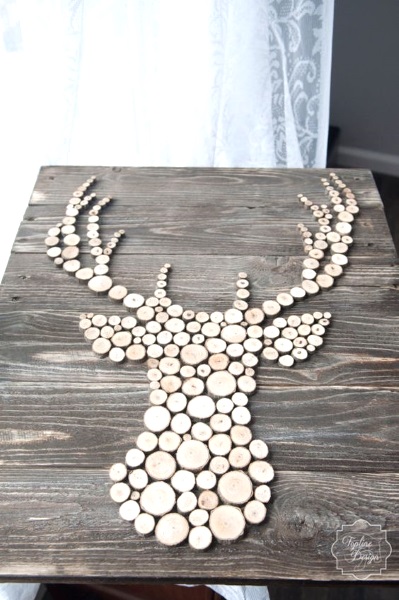 Reindeer Shoe Box Craft – such a cute Christmas project!

Circles of wood decorated as reindeer faces. Add names to personalize. Could use same idea to make snowmen!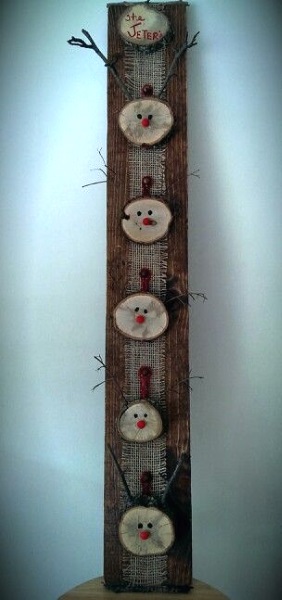 Wooden Reindeer Rudolph Christmas Decor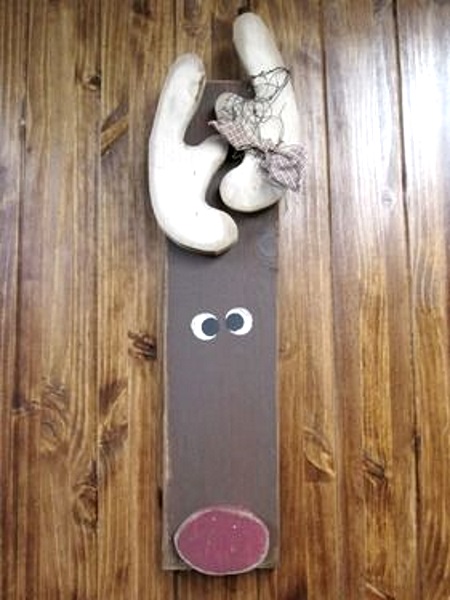 Merry Christmas Reindeer wood pallet sign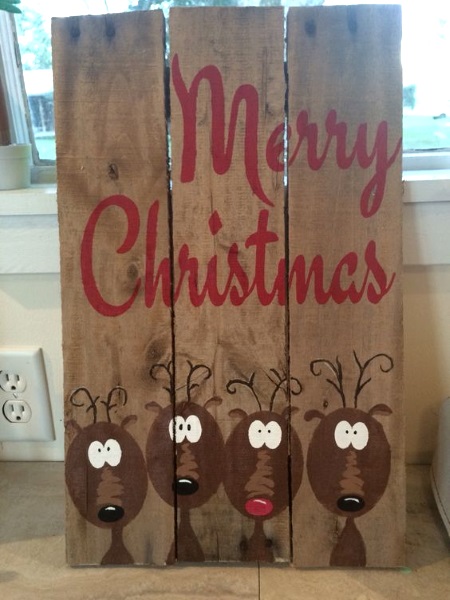 Make a Flower Pot Reindeer Bell Ornament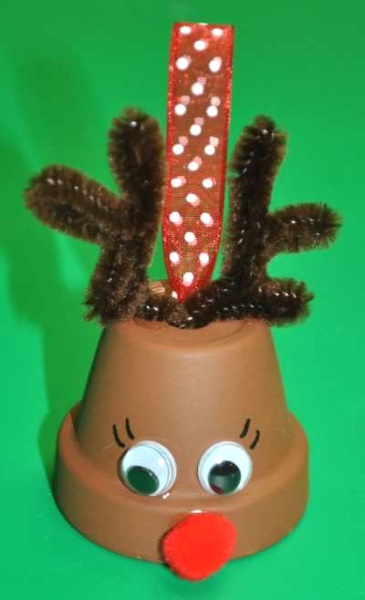 Reindeer Christmas Box Decorations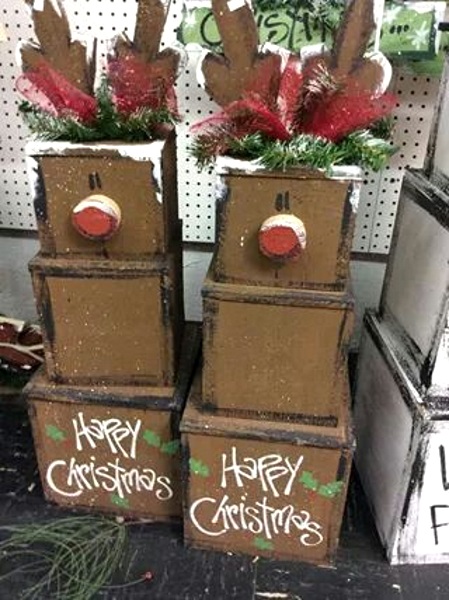 What a fun recycle Christmas decoration! This Reindeer cup Christmas decor idea is super cheap & easy to make!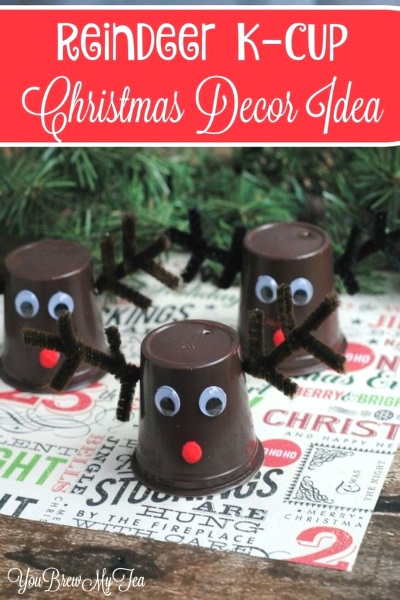 Christmas Painted Light Bulb Ornament Reindeer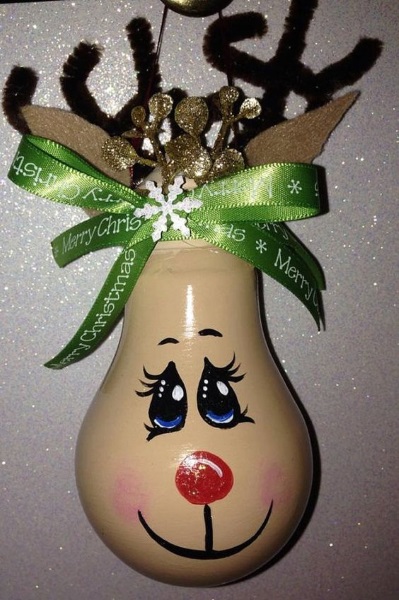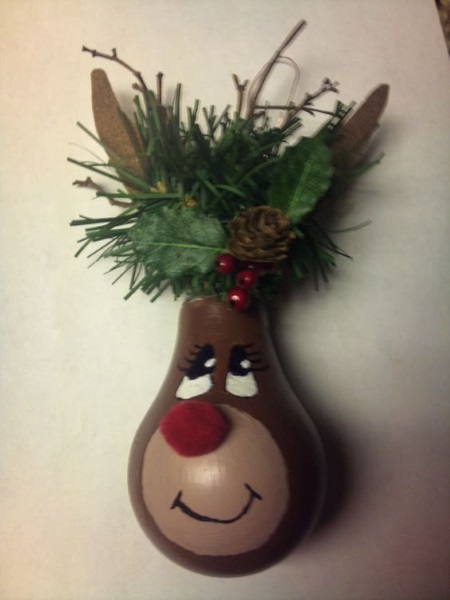 Reindeer sticks!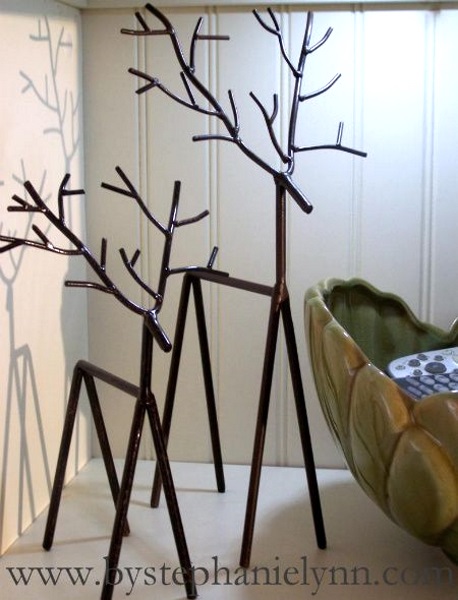 Handmade Reindeer Log Christmas decorations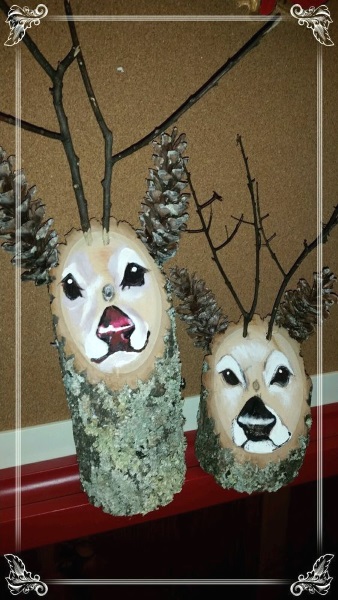 Cute tall rustic wood Christmas craft reindeer with lighted nose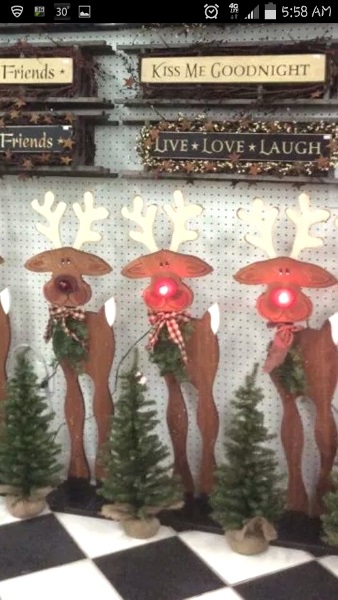 Adorable Wooden Reindeer!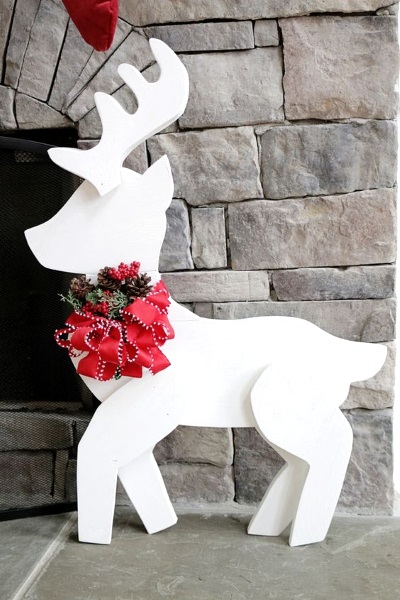 These rustic reindeer are made from wood and sticks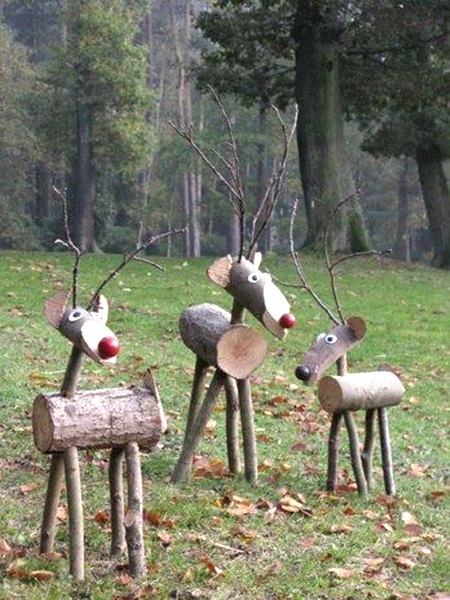 Names of Reindeer Christmas Decors for Stairs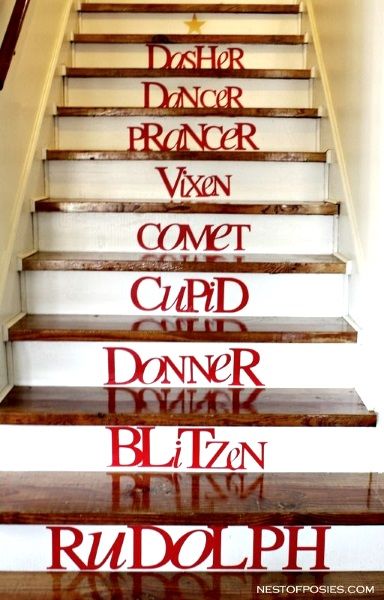 Reindeer Christmas Wreath
Reindeer Door Decorations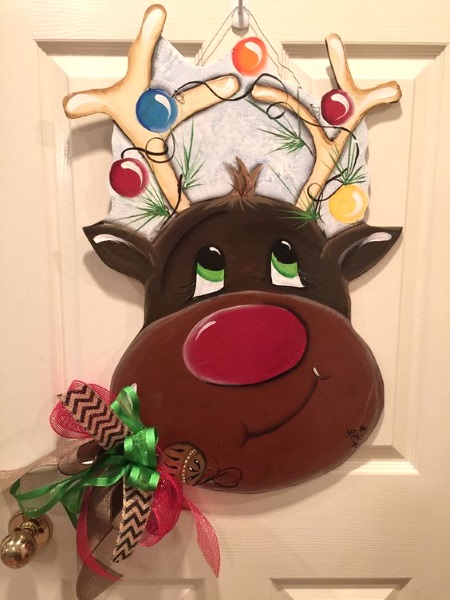 Reindeer Christmas Wreath Rudolph
Rudolph the Red Nosed Reindeer Door hanger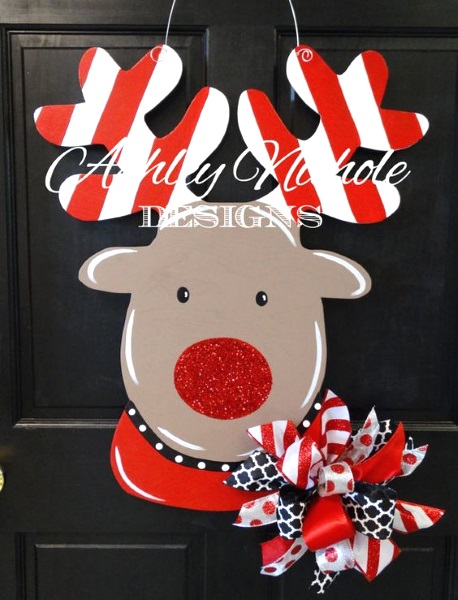 Cute wood craft reindeer door decoration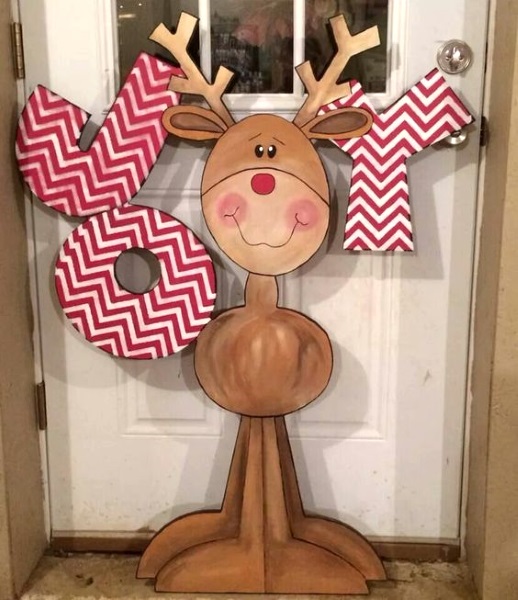 Rudolph the Reindeer Tulle Wreath – i think I would be doing this for our Christmas wreath this year!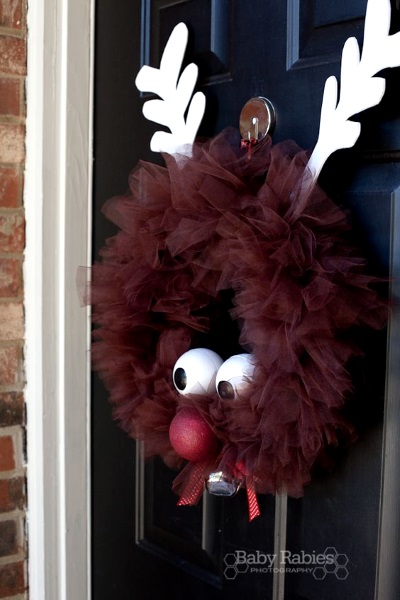 Holiday Mesh Reindeer Wreath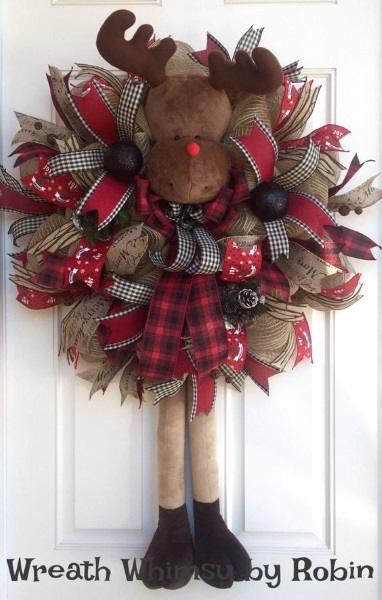 Best Christmas Door Decoration Ideas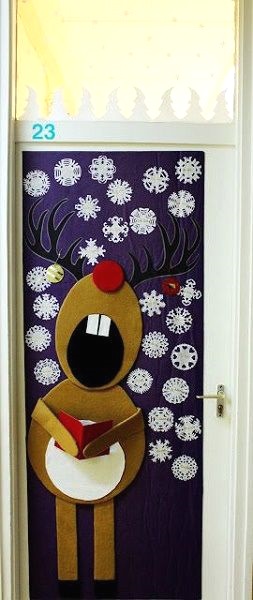 I'm happy enough just by sharing the best decoration ideas I'm seeing online and rest assured, I will update my pages whenever I see worth saving pictures. If you love Santa, here's my Santa Christmas Decoration Ideas and if you love Frosty the Snowman then check out my Snowman Christmas Decoration Ideas. All three characters are certainly gonna add up so much of good vibes in your home or when you're setting up decors for party venues. If you have your own masterpiece, please do write us about it on our comment section, you are welcome to show off what you can do and we would appreciate it. That's all for now, catch us up on our future collections!