Christmas is a very special time of the year. We celebrate it with family, friends, delicious food, gifts and in great remembrance of Jesus Christ! The air is cool and people hum to the tune of Christmas carols played on the radio. Everywhere is filled with the yuletide season's atmosphere, seeing every home and building is decorated with Christmas decorations all over. Indeed, it's a joyous colorful holiday that Christians look forward to.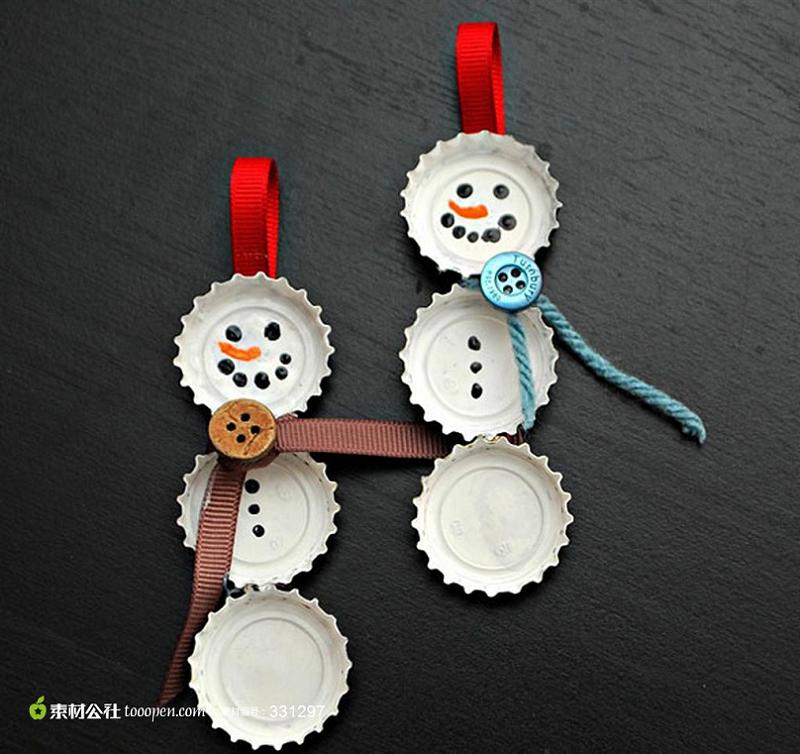 It's exactly 40 days before Christmas and it's never too early nor late to start thinking about decorating our homes, church and workplace for Christmas! It is also a great time to start your season both merry and bright with these handmade DIY Christmas decorations and craft ideas we found online. Let's update our homes, churches and offices for the holidays with the creative handmade decors listed in this compilation. Be amazed with the handmade ornaments, a festive wreaths and more DIY Indoor Christmas Decorations.
These are adorable ways to decorate without hurting our budget that much. Christmas decorations don't doesn't have to be expensive. We just have to look around our storage area and see what is available for recycle and reuse. What's good about do-it-yourself Christmas decorations? They're very unique and adding our own personal touch makes it more personal and special. Try doing these with your husband or wife and with kids. Everyone would surely enjoy this activity, indeed a bonding experience! More of our Christmas Ideas here!
We tried a DIY Santa display for our office. We decided to have different sizes and created eyeglasses for the other. Are they cute?:D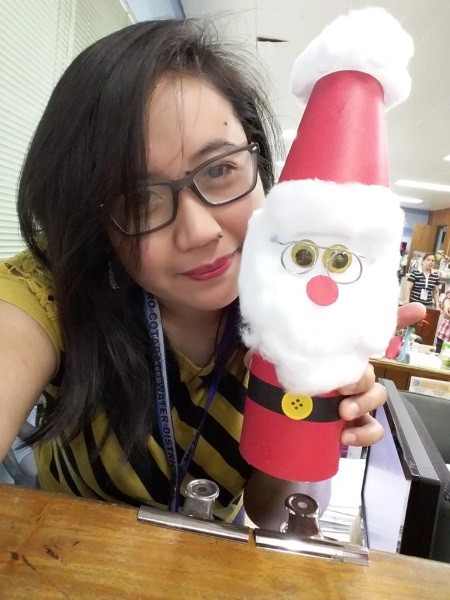 Dress Form DIY Christmas Tree
For some who have mannequins at home (those who owned boutiques or shops) or maybe if your daughter have a huge doll, try using pine leaves for the dress and turn it into a unique and creative Christmas tree this year!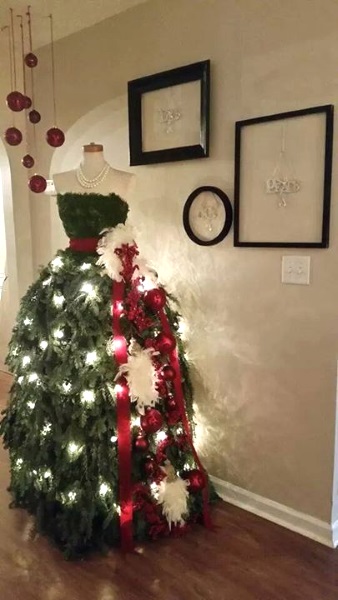 Santa Claus Christmas Tree Base
Do you have sewing skills? Put the tree in a rubber maid tub dressed in a Santa suit! Wow! This is a beautiful Christmas ideas. Lots of red!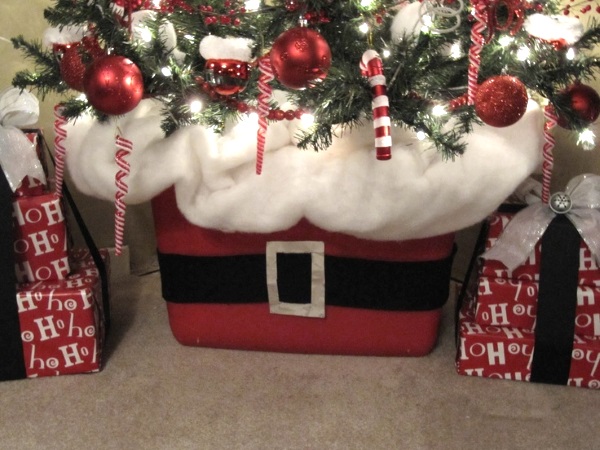 DIY Snowman Christmas Decoration
Aside from Santa, the snowman is the next popular and cute looking figure always used for a Christmas decor theme.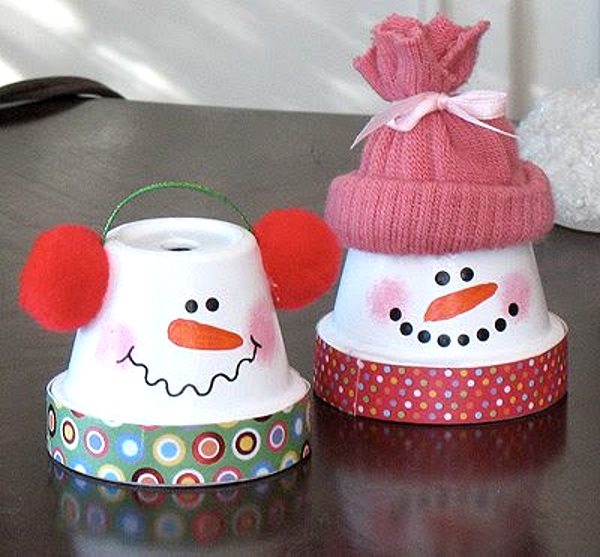 DIY CHRISTMAS ORNAMENTS
Some of us love to make your own decorations you also might enjoy making your own Christmas Ornaments We all must try making our own Christmas ornaments because they are simple and often inexpensive way to change the look of our tree! So come and see a few of our favorite DIY Christmas Ornaments this year! I really do love all of them, but I think my favorite is #3! It is really so cute, you don't want to miss it! And remember to click on the image source see how to make each of these ornaments. But I would love it if you pin this post for later too.
DIY Book Page Christmas Snowflake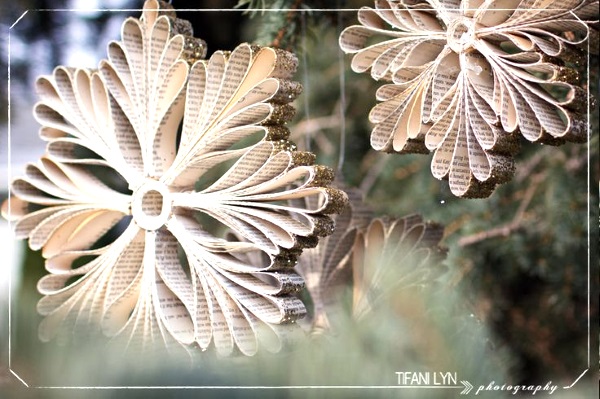 Cupcake Christmas Ornaments
I want to make tons of this!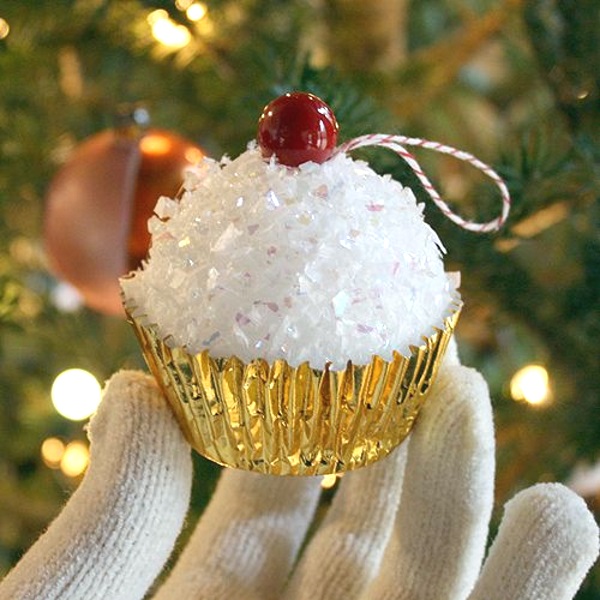 DIY Christmas Glittered Snowman Ornaments
Very elegant DIY ornaments to hang on your tree this year. I'd prefer to make the thread/ribbon red.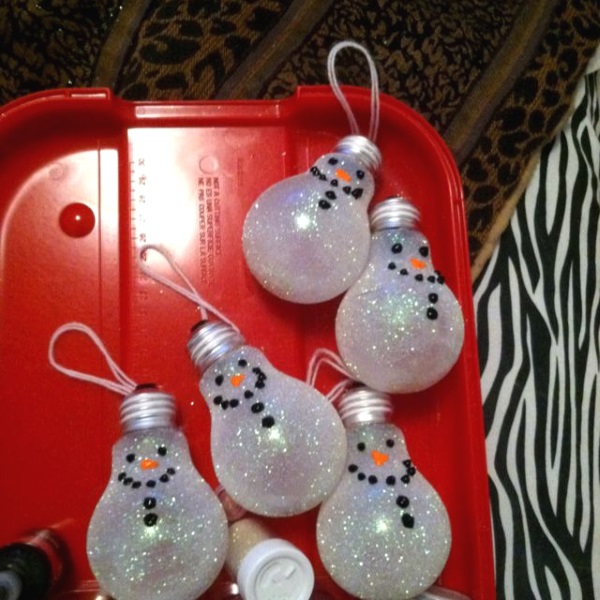 DIY Santa Christmas Ornament
This is actually perfect if the paint brush was the thick and stout one. Very Santa Claus that way, right?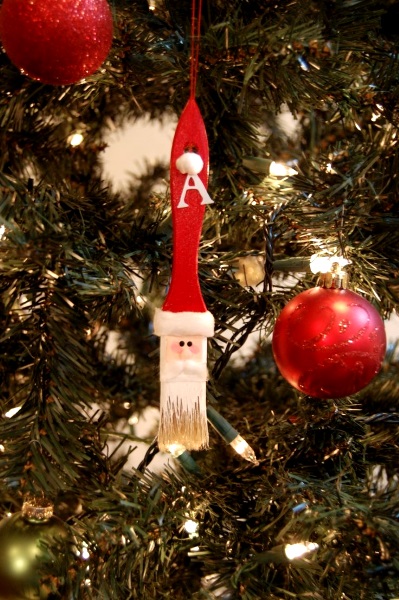 Handmade Star Wire Ornament
A cheap(compliment here) and simple ornament to try.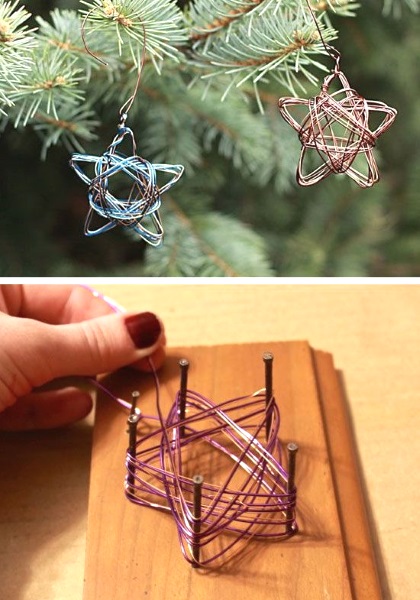 Glittered Styrofoam Balls
These are cheaper than the big ornaments sold on department stores, pretty smart!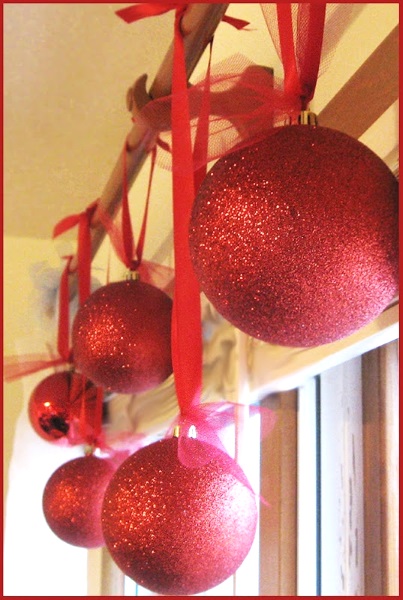 Hanging Balls on Ribbons Christmas Decors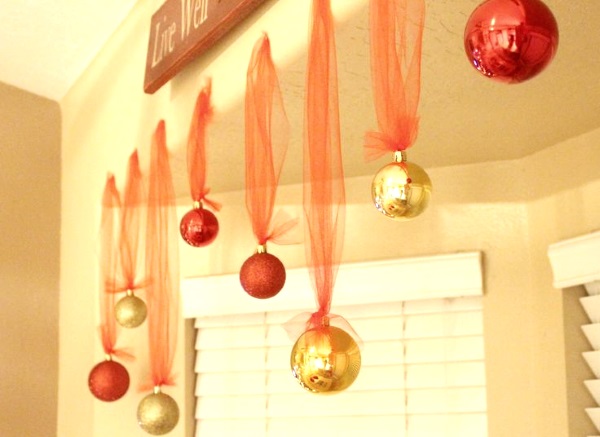 DIY Pine Cone Trees For Kids
Paint your pine cone with green then glue some beads. The kids will surely enjoy this activity. Tiny Christmas trees made of pines!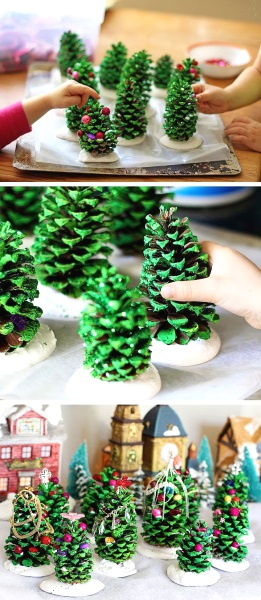 What cute little Pine Cone Elves! What a great way to make the season festive, keep kids engaged, and encourage creativity!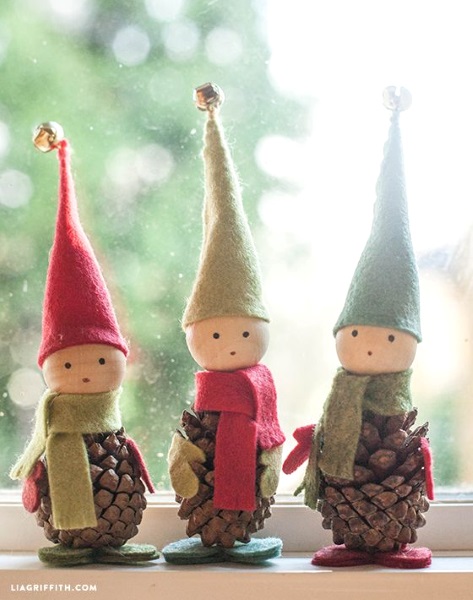 DIY Sock Snowman and Woman
You should have plain white socks and colored socks for this Christmas craft. The first sample is obviously girls with their ribbons on!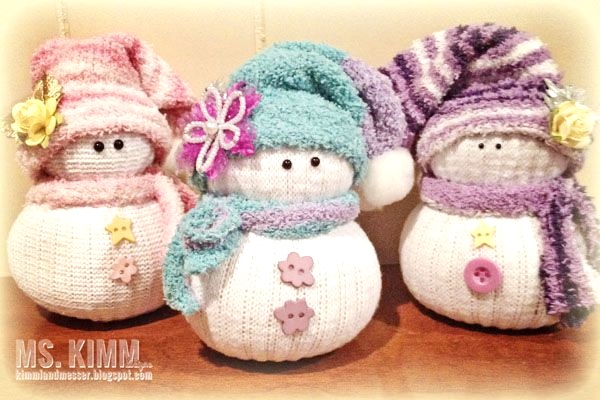 And here are the gentlemen DIY sock decorations.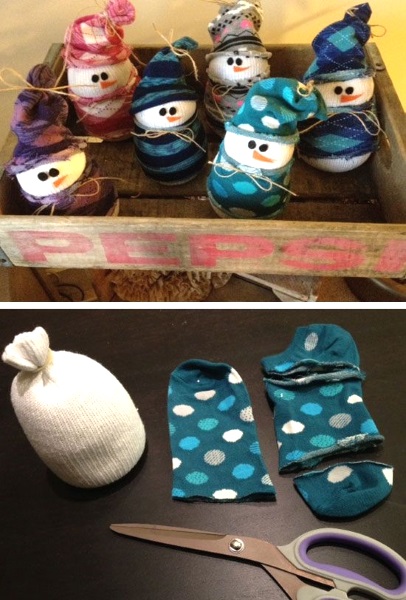 Christmas Balls Window Curtain
Pretty as they can be, the deserve that slot in the window where everyone can see.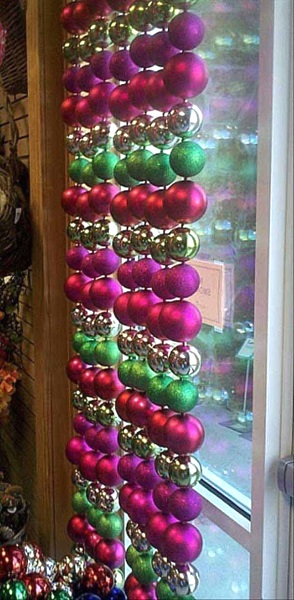 DIY Ping Pong Christmas Lights never goes out of style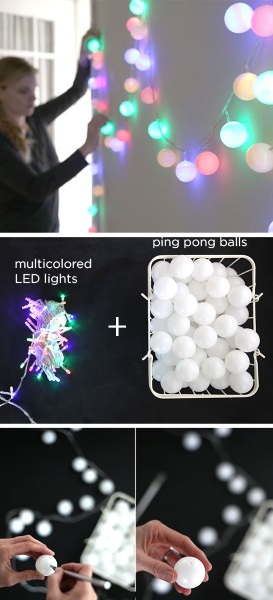 DIY Christmas Decoration for Chimney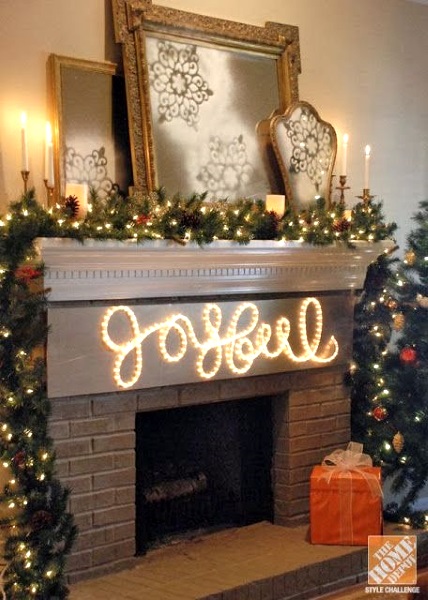 DIY Christmas Ornament Garland over your chimney or fireplace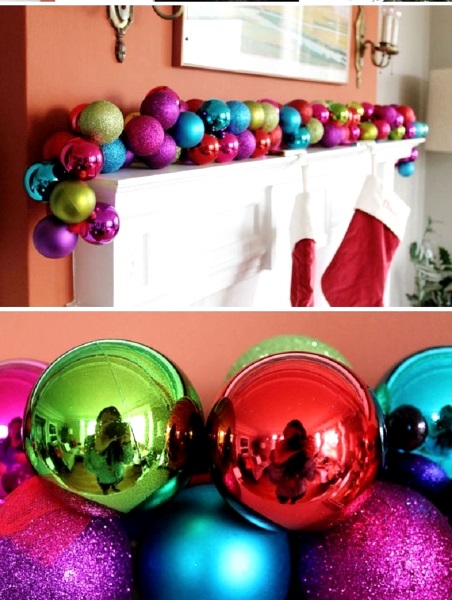 Cute DIY Christmas Indoor Decoration
It's because we believe in Jesus and that he's born on December 25 why we are all celebrating Christmas. BELIEVE is the key!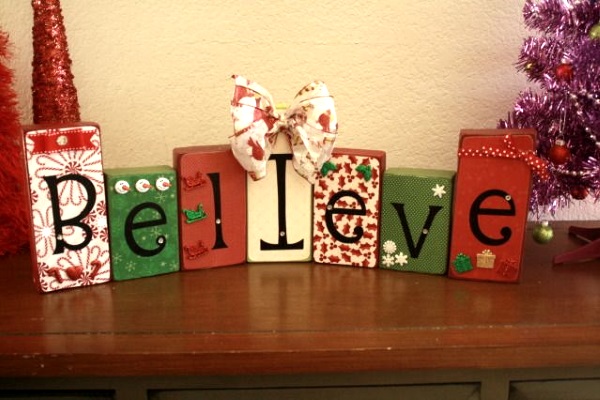 Okay, for homes that doesn't have chimneys and fireplace, here are DIY Christmas lighted decorations.
Old crate filled with logs, greens, pine cones, and string lights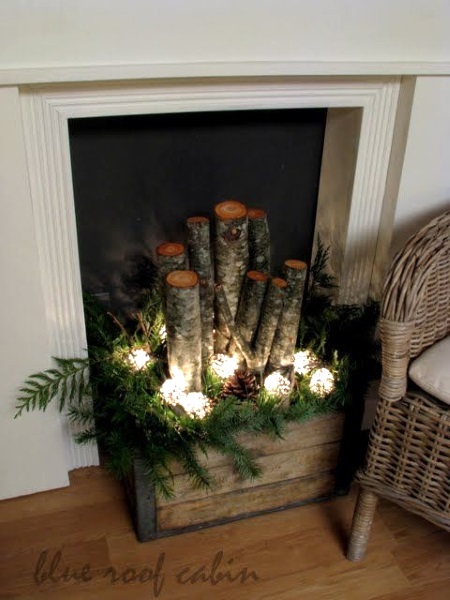 Indoor Christmas DIY Flame less Fire Pit

Christmas Snowflakes Chandelier
There are actually lots of snowflakes pattern that are equally lovely! Must try!

DIY Christmas Pine Cone Garland
In my other compilation of DIY Indoor Christmas decorating ideas, it has the neon-dipped pine cones.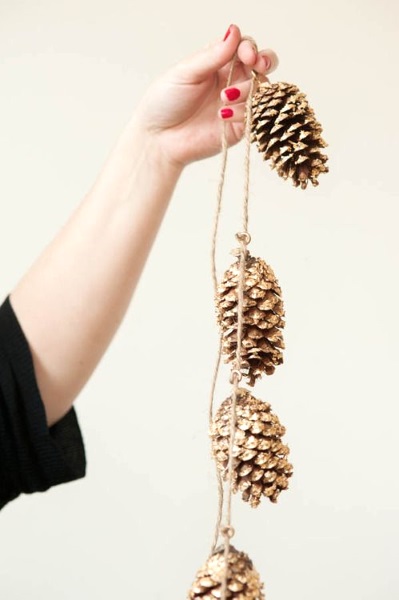 DIY Glittery Snowball Ornaments for Christmas
It is a good way at a busy time of the year to spend quality time with your children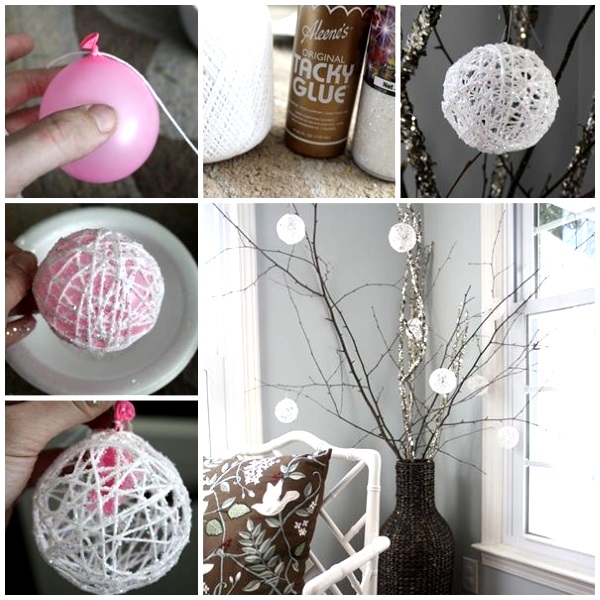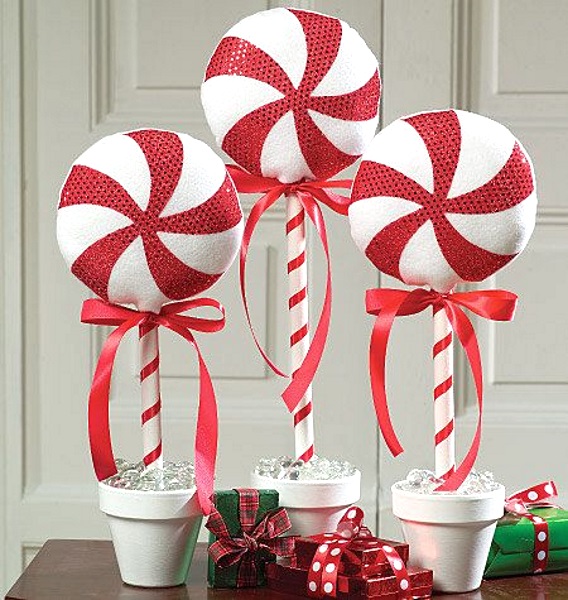 image source
DYI Mesh Christmas Topiary
So pretty for Christmas!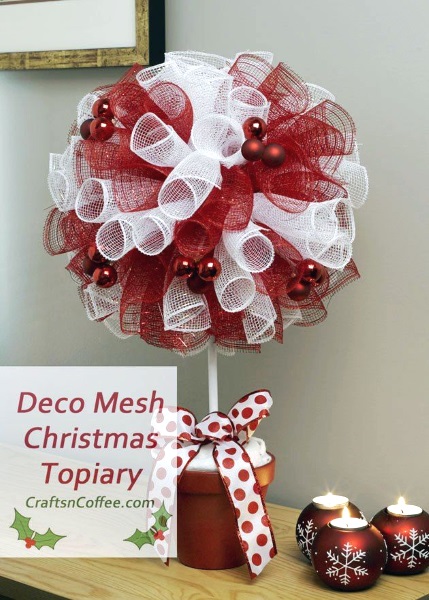 Christmas Ornaments Topiary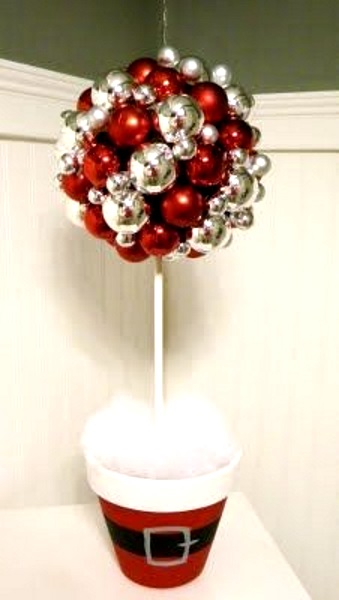 Winter Wonderland Indoor Christmas Decor using old windows.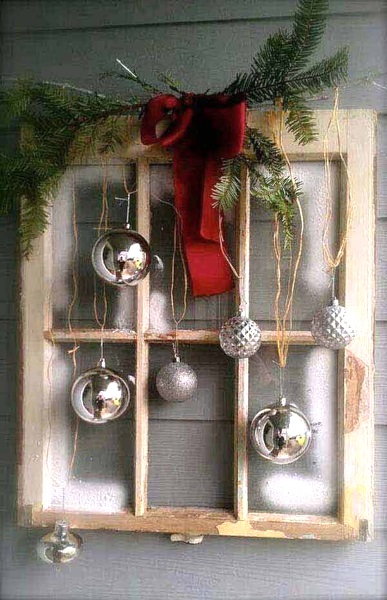 Or another Window Christmas Decoration with the family pictures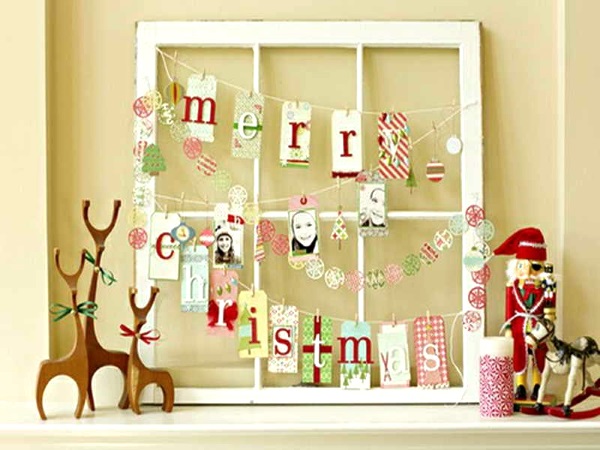 Christmas Gifts Wall Decorations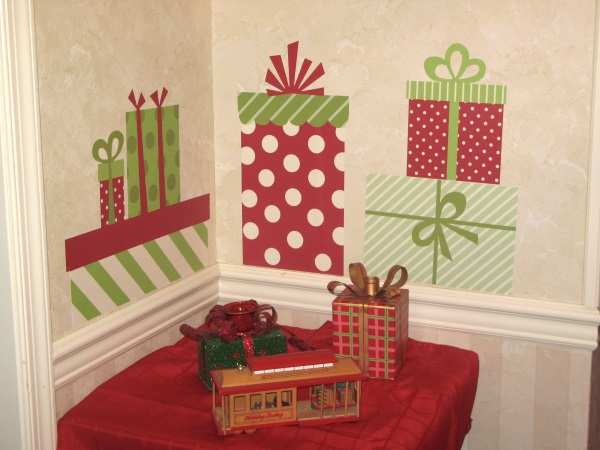 Personalized Family Tree Hand Print and Christmas Wreath Kid's Hand Print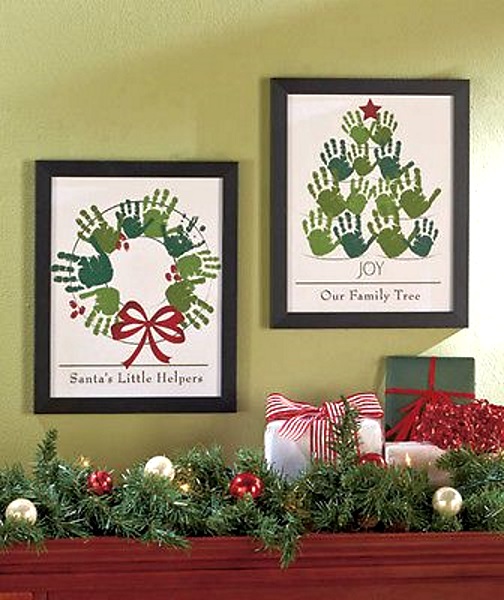 Mirror Makeover + Sparkly Branches for Christmas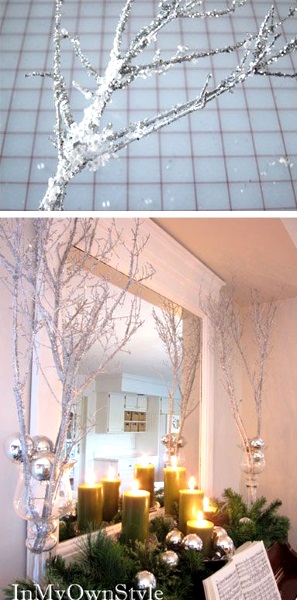 DIY Christmas Banners / Garlands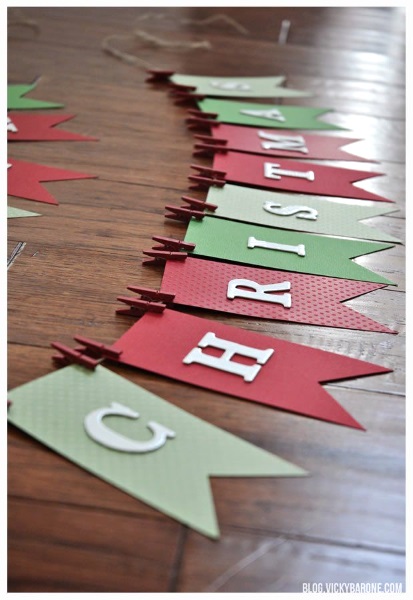 Christmas DIY Shadow Box Fame
With scrapbook paper, 'small' colored ornaments & vinyl saying: "MAY YOUR DAYS BE MERRY AND BRIGHT."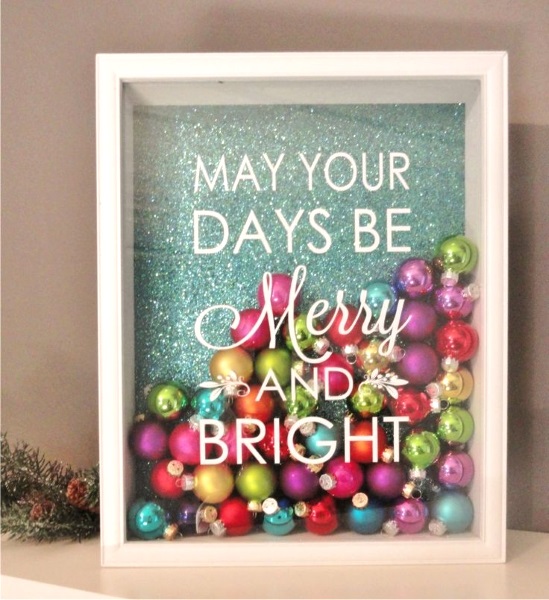 DIY Christmas Decoration Ideas for Kitchen
Even the kitchen and the dining area deserves to be magical during Christmas season. Here are few creations of the generous crafters who shared them online!
A simply and easy DIY holiday season decoration for cabinets.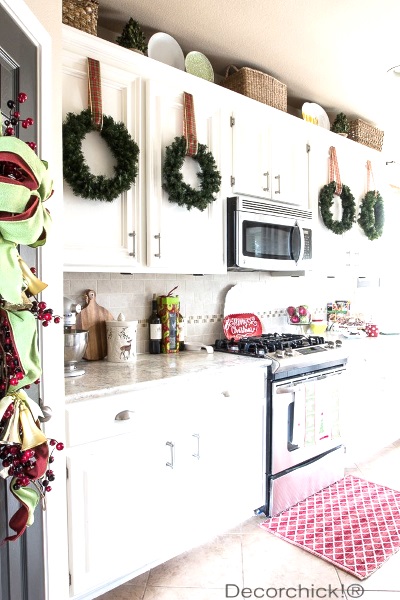 Creative Christmas Card Display Ideas on Cabinet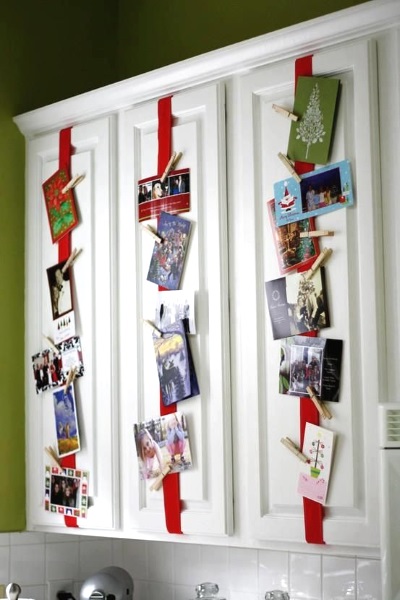 DIY Joy Wreaths Christmas Craft
Perfect for decorating indoors like your cabinets.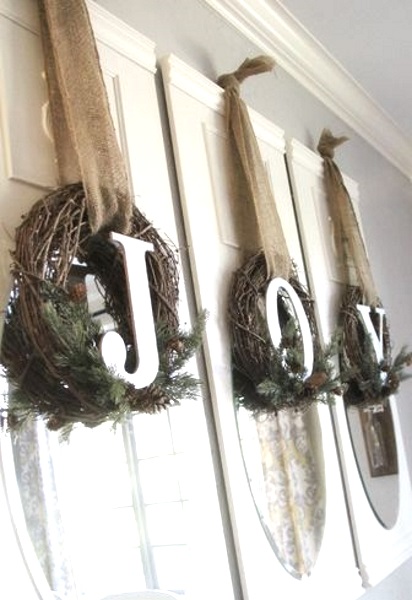 Another kitchen Christmas decorating idea. Cut out "Merry" or other words like "JOY", "CELEBRATE", "JESUS IS BORN" and more.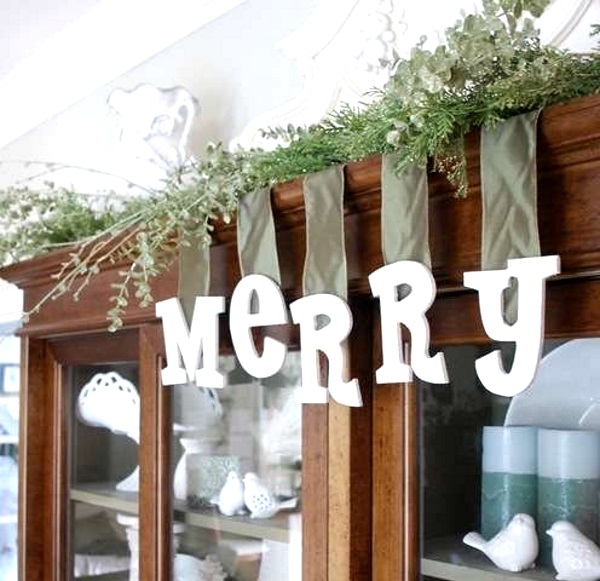 A cheap and easy way to decorate your cabinets. Fill every room with the ambiance of Christmas!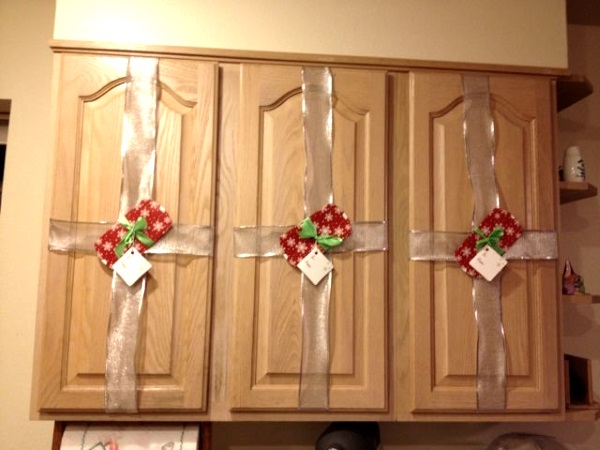 Christmas Ornaments on Chandeliers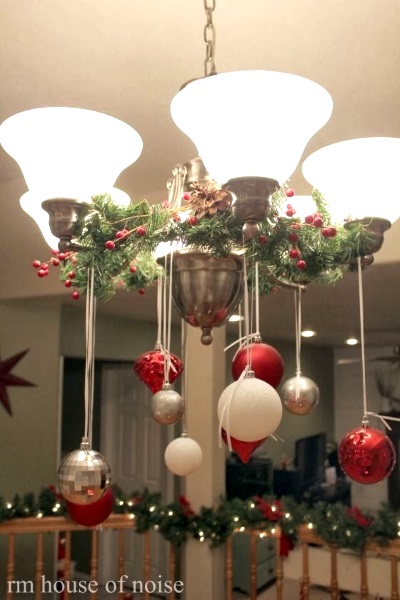 Glue magnets to ornaments for a fun way to decorate your fridge for Christmas. A DIY Christmas Ref Magnet!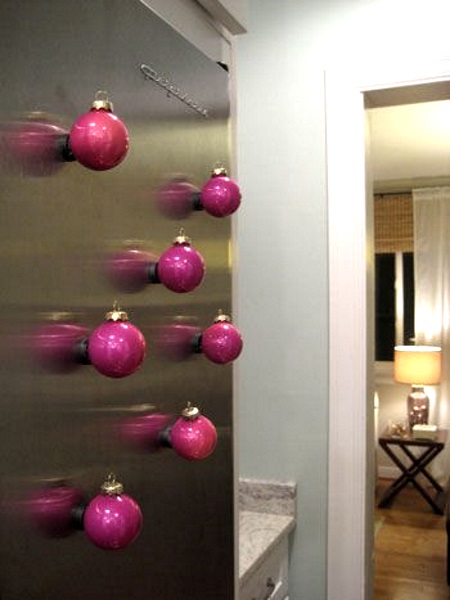 Christmas Stair Decorating Ideas
For homes with stairs, here are beautiful ways to decorate your simple stairs.
Simple Staircase Wreath with Ornament Wreaths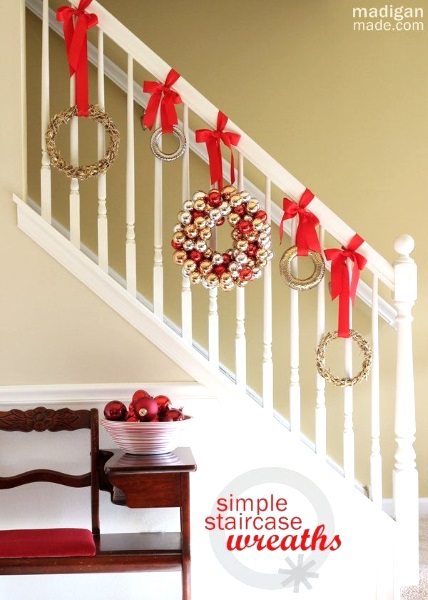 Presents Christmas Decors for Staircase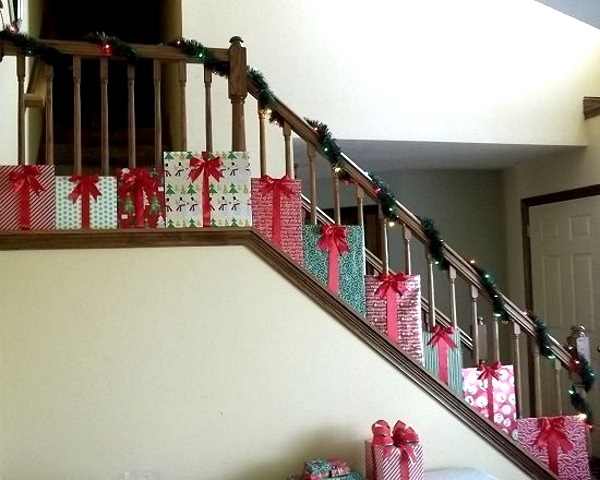 Names of Reindeer Christmas Decors for Stairs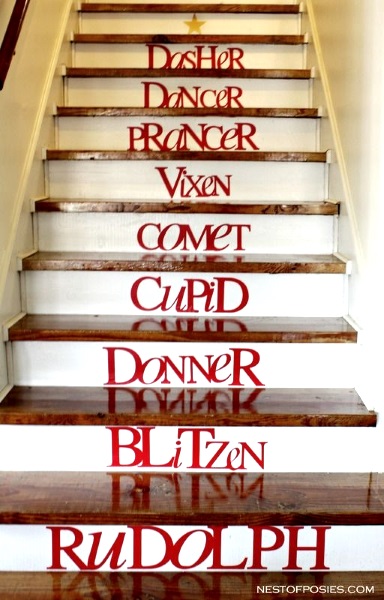 Christmas Garlands for Stairs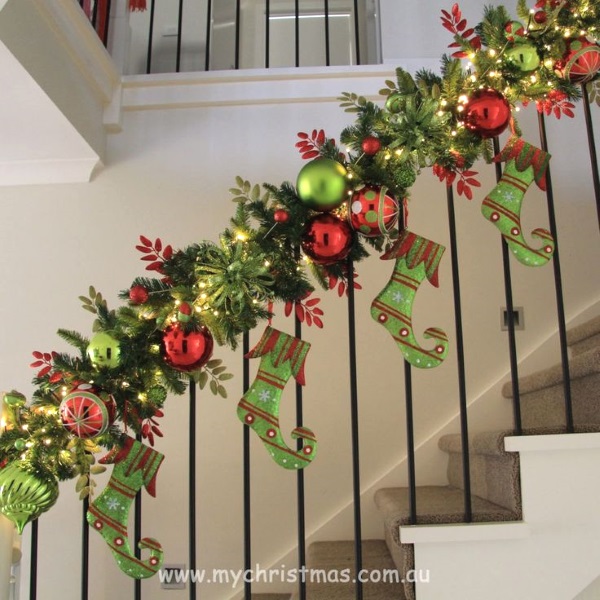 Christmas Staircase Decorations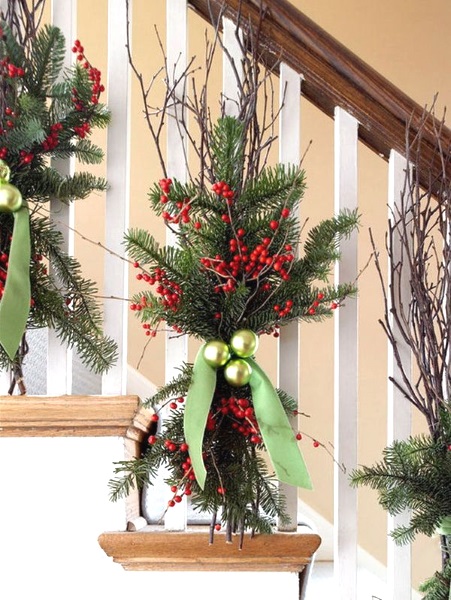 Bathroom Christmas DIY Decorations
Extra roll of toilet paper – cute idea for holiday decoration in the bathroom 🙂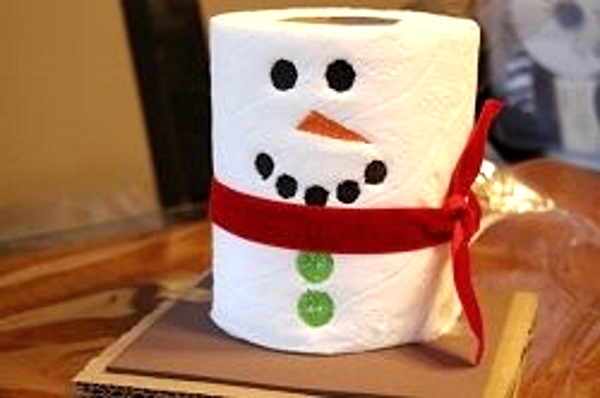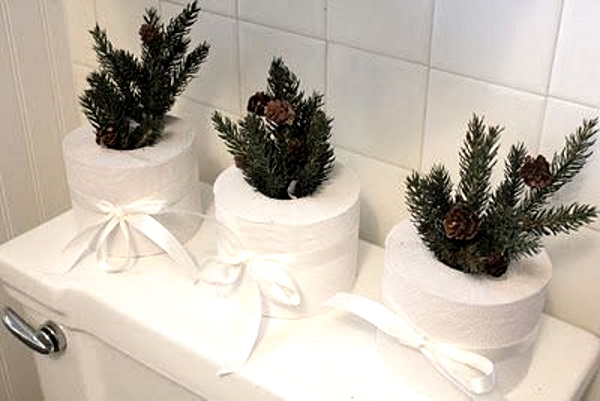 Don't throw away old light bulbs and turn them into Christmas ornaments, Christmas decorations or crafts for this season of holidays.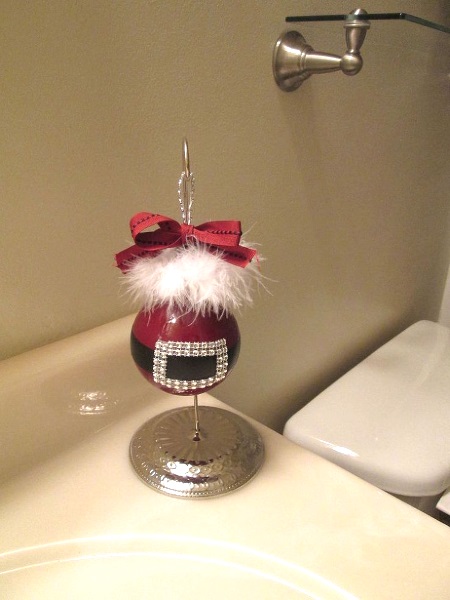 Most importantly, DIY or handmade indoor Christmas decorations allow us to be innovative, industriousouss and creative. It brings our so much of our patience to finish a project we started and making it look exactly or prettier than expected. Our imagination is unlimited when we try DIY decorations. So what are you waiting for? Get some old, worn-out, defective and extras of the following: Frames, windows, light bulbs, brush, Christmas balls, toilet papers, pine cones, wires, pots and many more stuffs found at home. Don't forget to tell your friends about the beautiful DIY Christmas decorating ideas found in our collection. Do you know someone crafty with good ideas? Tell us in the comment section and we would feature them here! Share via Pinterest, Facebook, Twitter and email to encourage everyone to spend less and work extra just to make our homes prettier for this holiday season. Enjoy everyone!