Christmas is undoubtedly my most favorite time of the year. This holiday season brings so much sharing and loving within my family and for sure even to the rest of the world. It touches every home with so much hope and positive ambiance. The best way to establish the Christmas spirit is by forgetting and forgiving those who've cause us pain. This holiday season is actually the best season to start anew among family & friends. The cold season indeed needs a warm embrace of everybody.
Red Christmas Table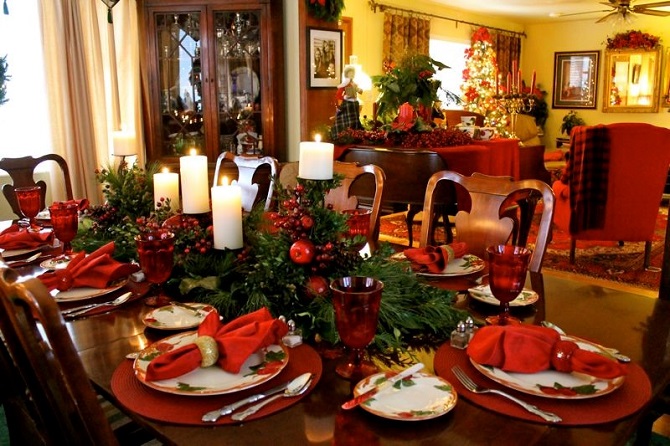 The best way to ignoring bad vibes is to focus on what makes us feel better. Let's dwell on what truly matters and turn our home into a miniature festival of joy and blessings. Having beautiful Christmas decorations around helps us to experience the yuletide "magic" even more. Every household has different highlights of decorations. Usually, the Christmas tree gets the best decorations since it is where everyone gathers for gift-giving. Some would make sure the door is the grand eye catcher to welcome their guests, while others focus on their yard so the visitors would see. For some family, the NocheBuena or Christmas Eve Feast is the most important moment. The family are set to dine with each other. The very reason why table decorations are not less important and that's why I created this post.
Now, I decided to gather a collection of 50 Most Beautiful Christmas Table Decorations. From elegant Christmas table decorations and centerpieces, simple Christmas table decoration ideas and crafty diy Christmas table decorations. Name it!
 Christmas dining table decorations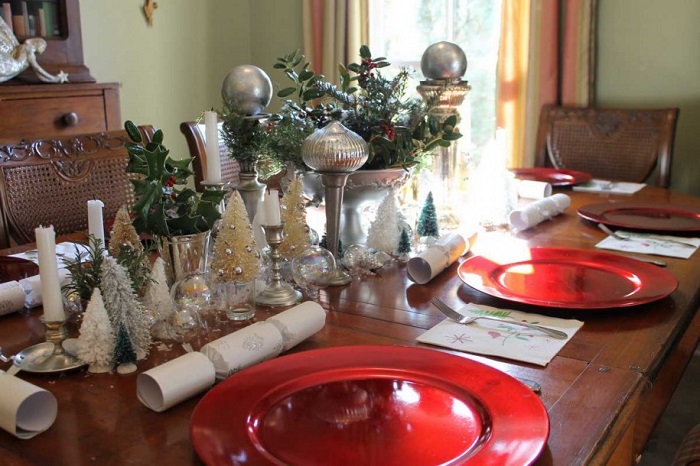 Christmas table centerpiece ideas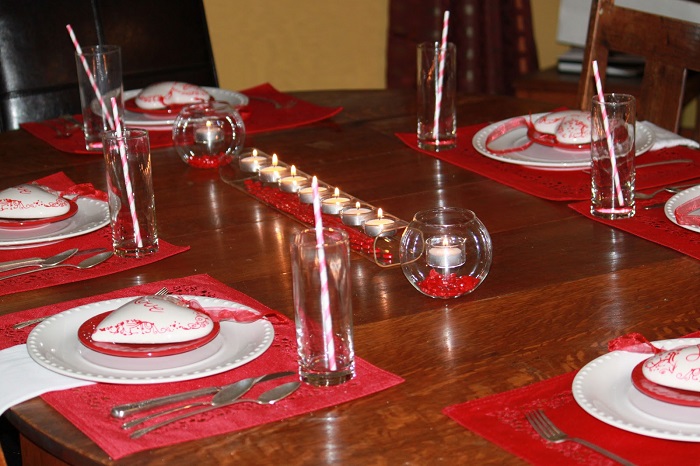 christmas dining table centerpieces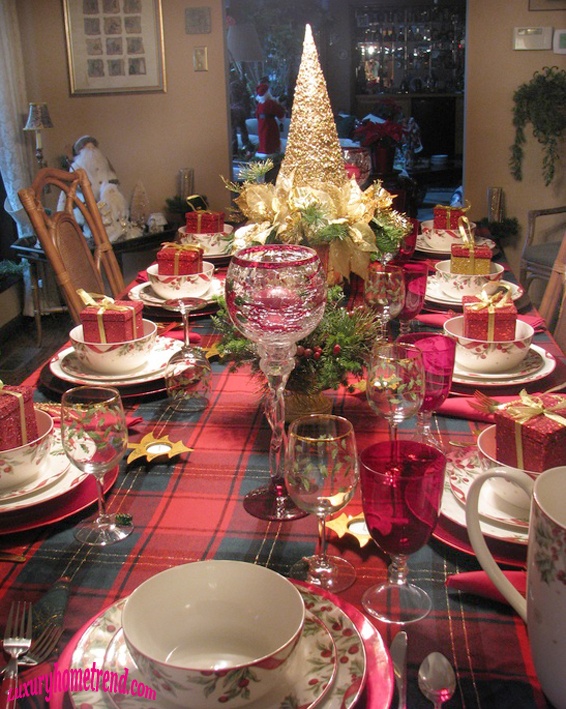 Gold theme table decoration
Gold and silver never goes out of style. Both colors should be present to enhance sparkle of your Christmas theme.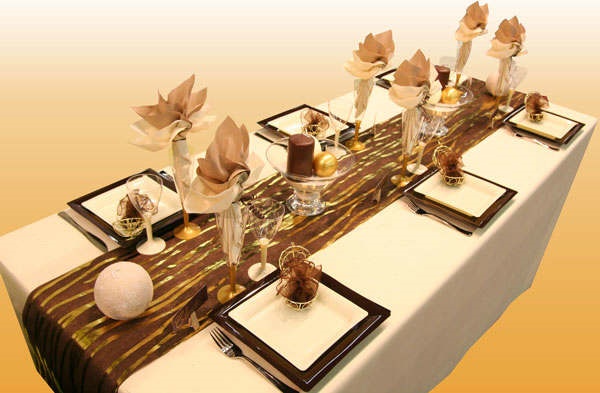 Family Pictures Table Decoration
It's a good way to reminisce how the family had been spending joyous Christmas together. Focus on your happy moments.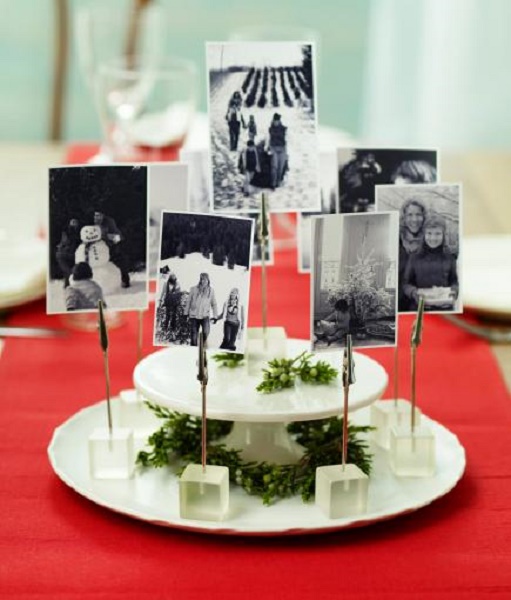 Amaryllis beauty
No doubt, this kind of flower is indeed beautiful. A mood-changing indeed.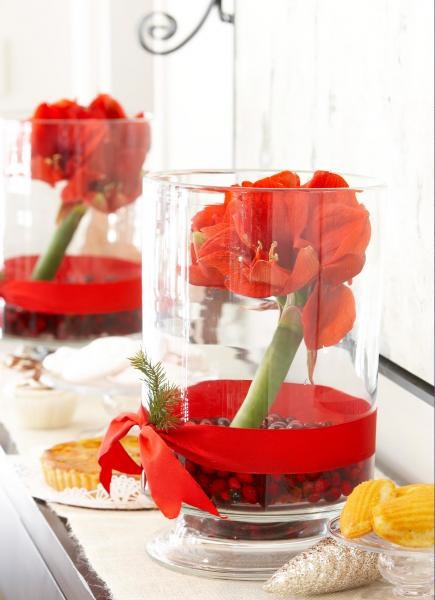 Noel Table Decor
Use either wood or Styrofoam for the N-O-E-L then paint it. You could also use "J-O-Y".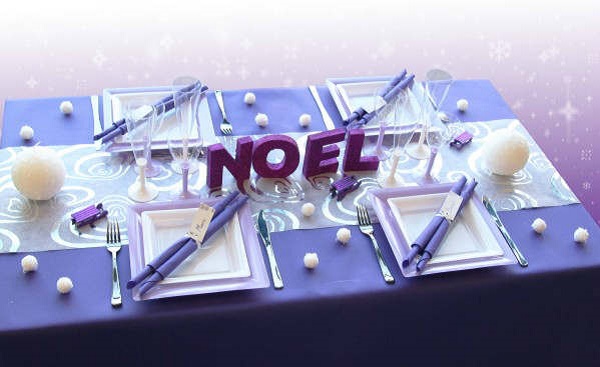 Stunning Christmas Table Decoration
If you have enough time, do this decor to the entire length of your table.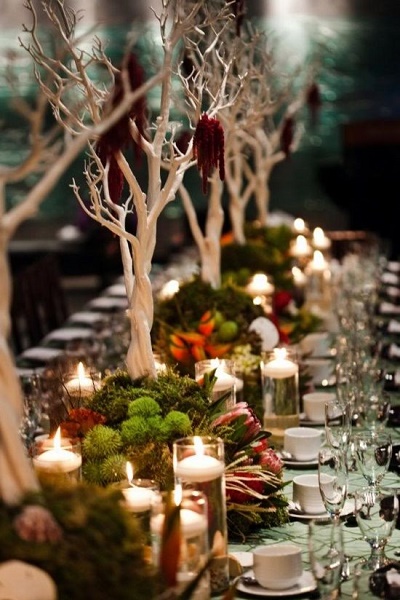 image source
Pyramid of Ornaments
Choose the color you love the most, then do it as shown below.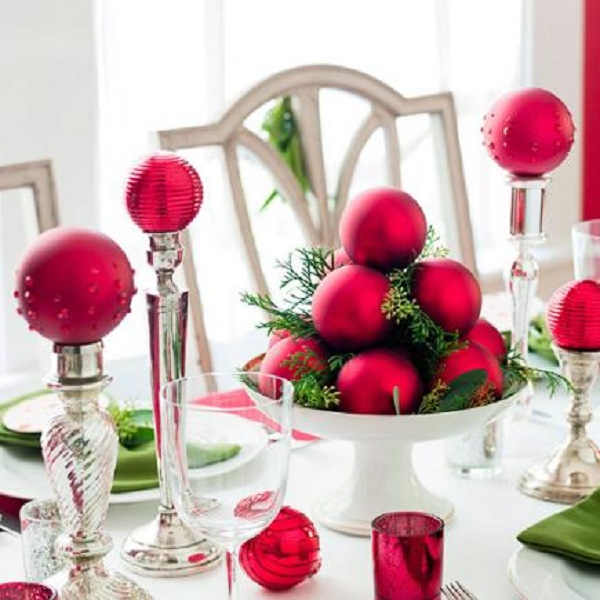 Game Greeting
Who would have thought that these tiles could be a help in decorating your table? You could also form "MERRY CHRISTMAS", "JOY TO THE WORLD" , "HAPPY HOLIDAYS" and more.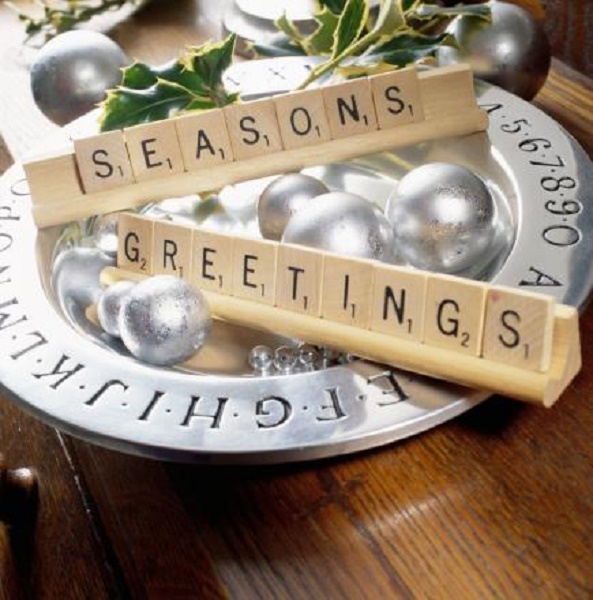 Cranberry candles
This one's too cute and simple.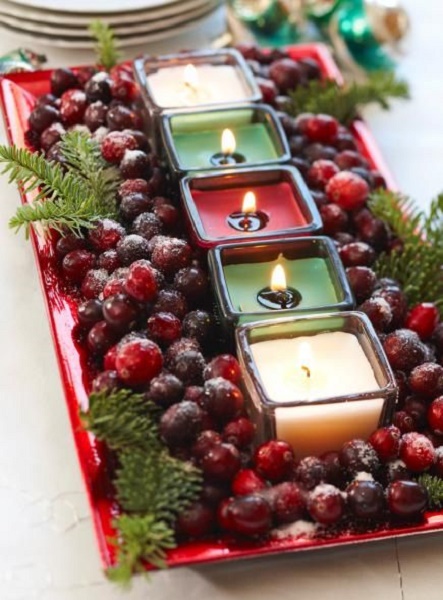 Turquoise theme table decoration
I love how everything looks so cool and sparkling.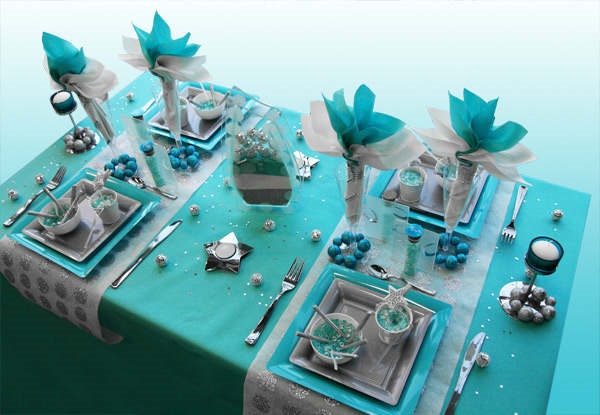 Snowmen Christmas Table Decorations
These adorable figures would surely impress you and your guests.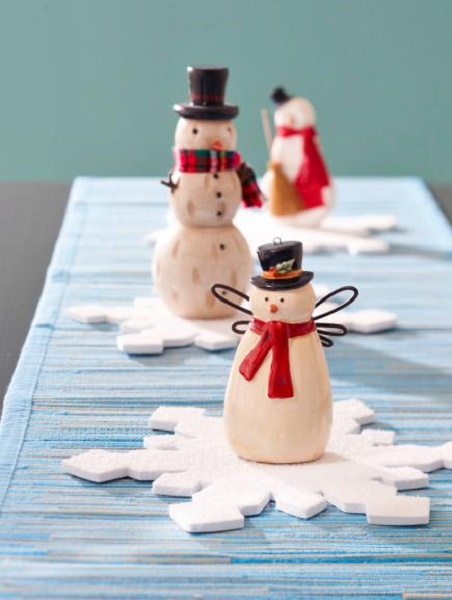 Fancy and Beautiful Christmas Table Decoration
Because I love pink, this is my most favorite in this collection.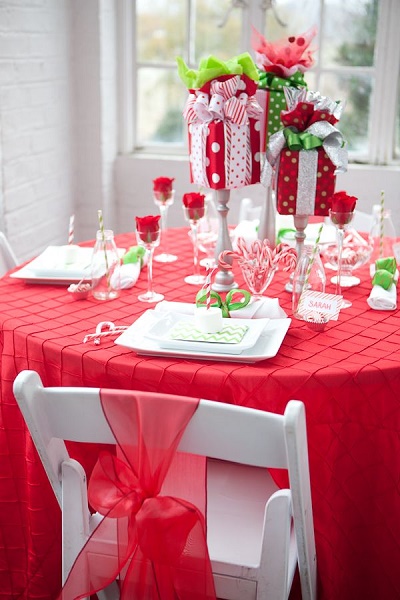 Card-display tree
Could either be personalized cards for the family members or pre-made cards.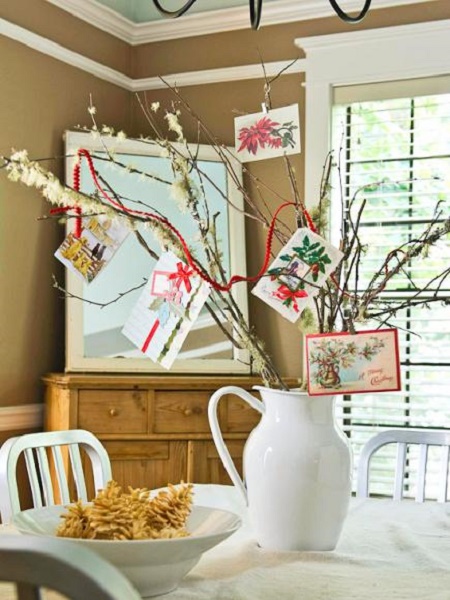 Unique Christmas Table Decoration
If you have smaller lamps, I bet that would be better.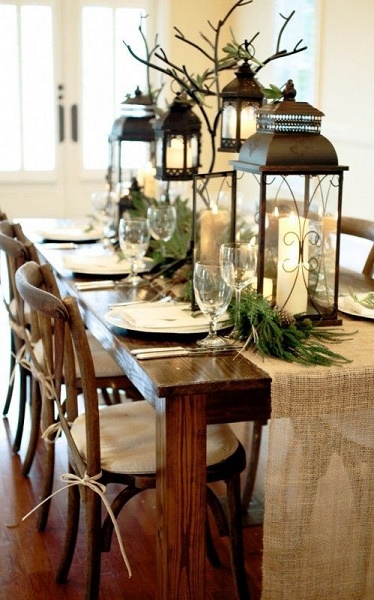 image source
Floral fun
Lovely flowers perfect for a lovely occasion shared by a lovely family.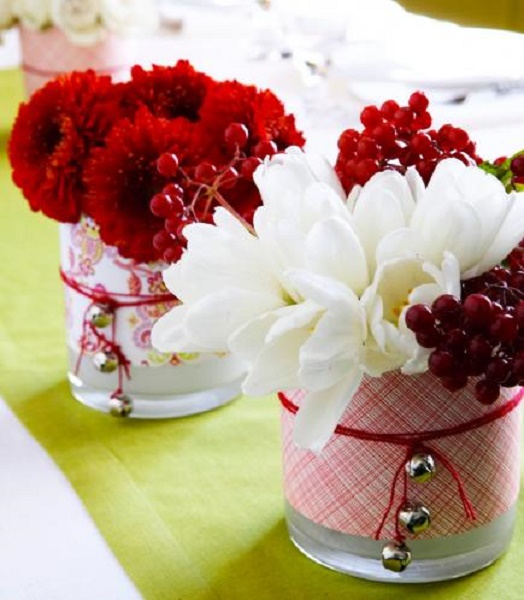 Red Christmas table decorations centerpiece
Color red is Santa's color and of course symbolizes love.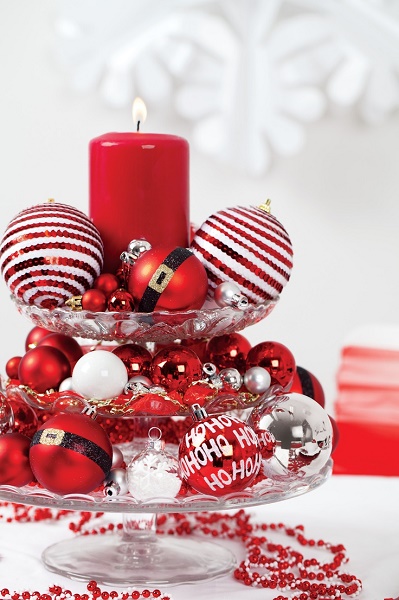 Colorful Christmas Table Decorations
This one's very eye-satisfying.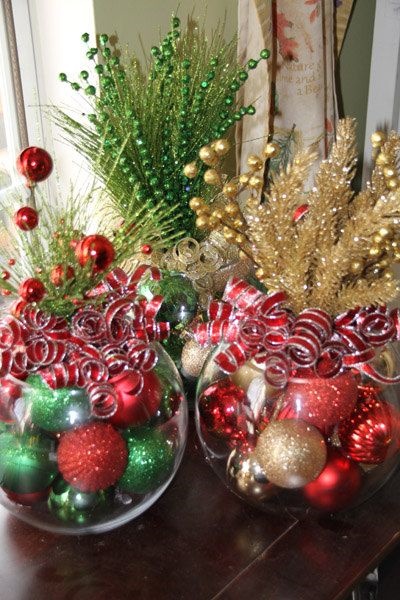 Tree Log Table Decorations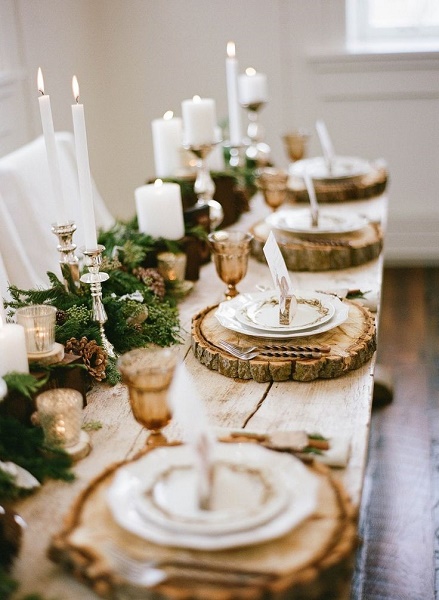 Ornaments on a Pre-Cut Mirror.
In the sample, the shape of the mirror under the ornaments are circles. You could also try star if you like.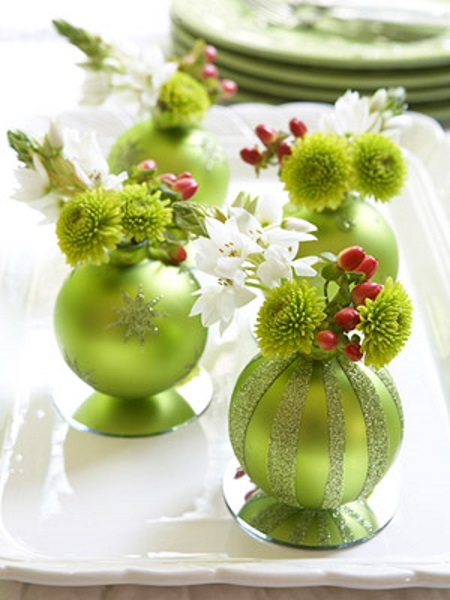 Ornament Vase
If you have a transparent vase, then this is the simplest in this collection.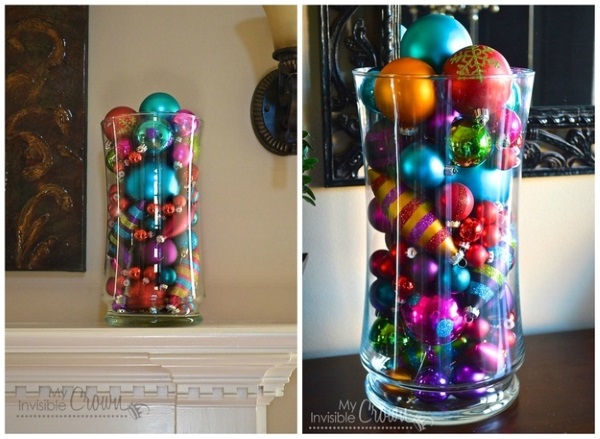 Candle Pillars Made from Cinnamon Sticks
This is very creative and I really like it's neutral color. Very relaxing.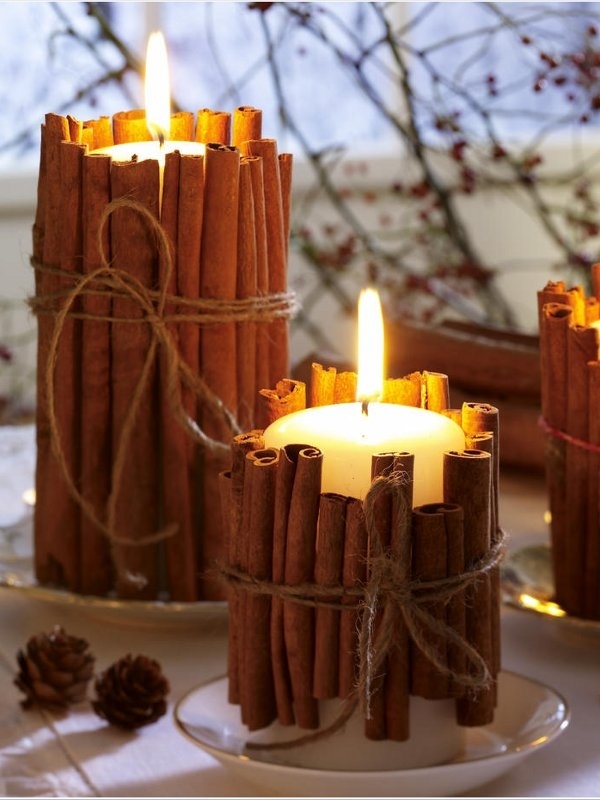 Vines and Ornaments
See the effects of the candle light towards the balls. Isn't it magical?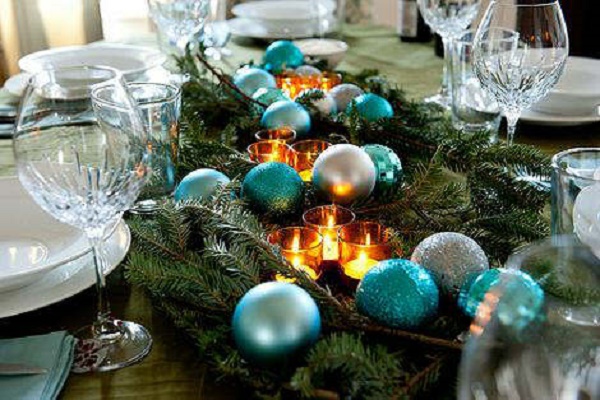 Wine Glasses as Votive Holders
This kind of table decoration is very classy and elegant.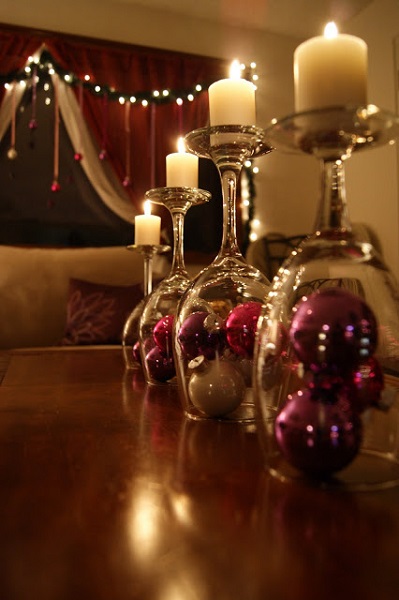 Greenery Christmas Table Decor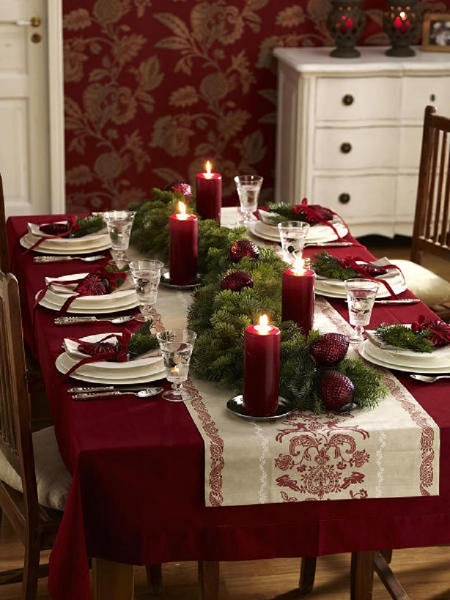 White Christmas Table Decoration
Very lovely! Those branches look like they're frozen!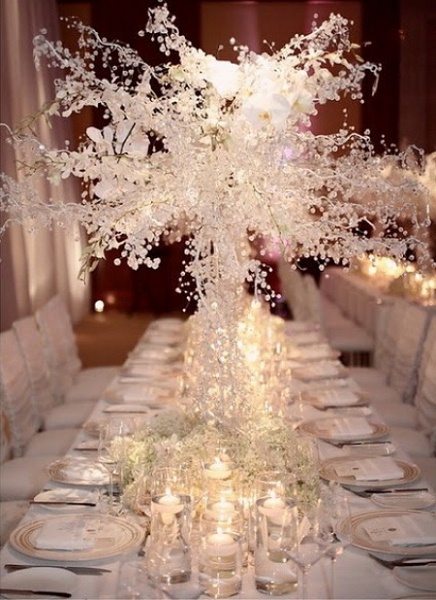 Shades of Blue Ornaments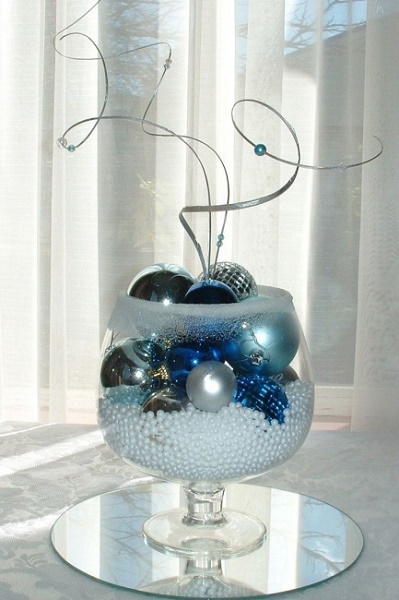 Clear Glass Sparkle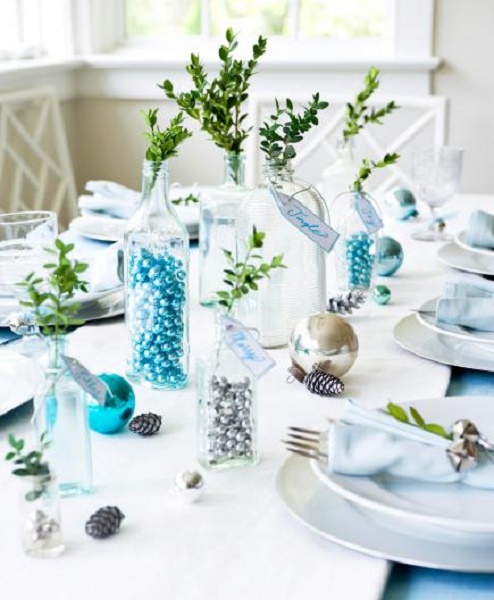 Candy Canes and Candles
Rustic and Pine Cones
Christmas Tree with a Kiss
I will definitely try this, if I could find green and red kisses at the Department store! My church students would go crazy if I show them this table decoration. They might eat it too soon.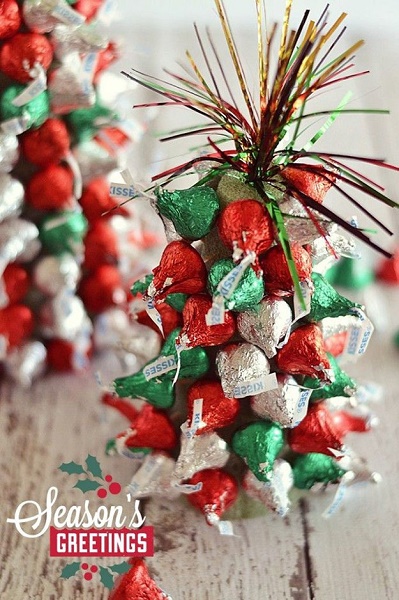 Creative Candle Centerpiece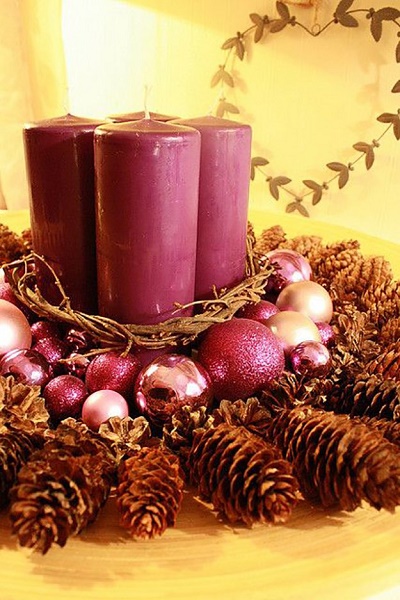 Carnation candle holders
It looks simple, but still very wonderful.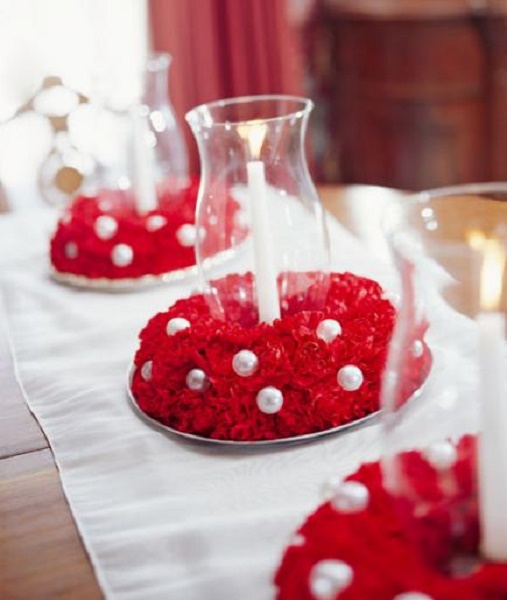 Ornaments and Flowers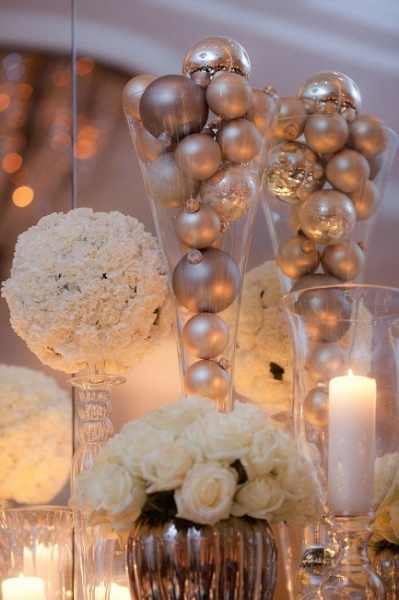 Cranberry Table decors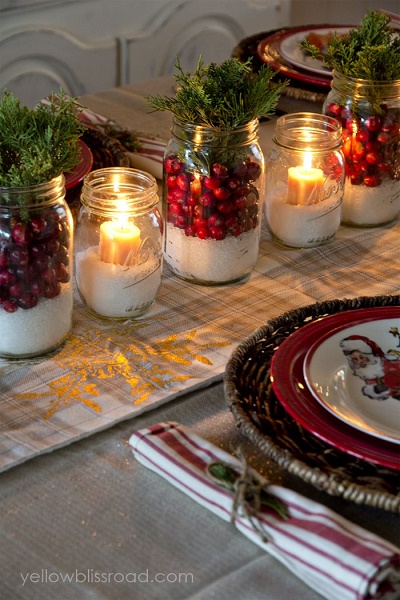 Reindeer DIY Centerpiece
This is very unique and one of the most favorite creative table decoration on Pinterest.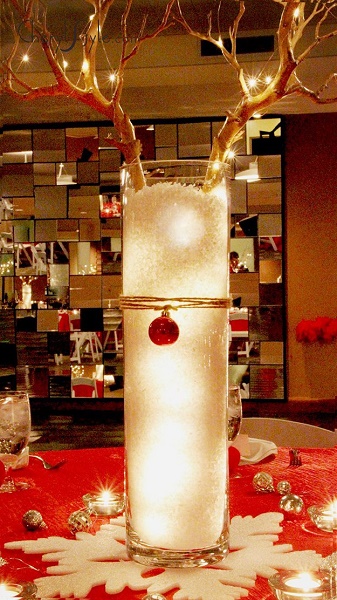 The Berry Tree
Berry cute, I mean VERY cute!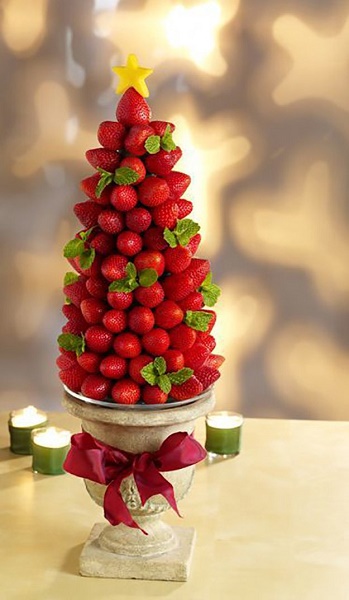 Holiday spirit
This is a Menorah, temple or 7 candles on the other side while the other is filled with ornaments.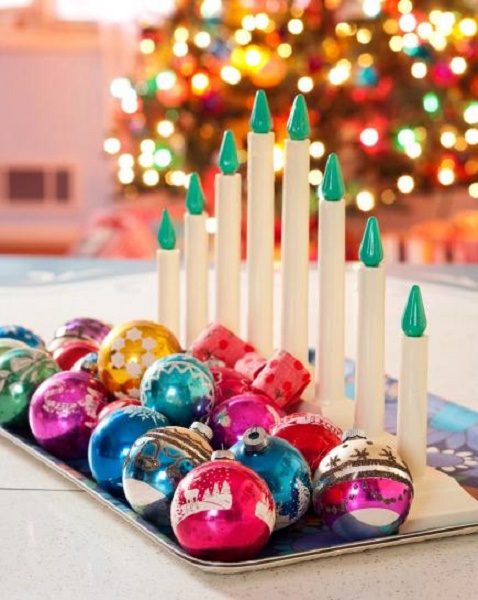 Winter Themed Centerpiece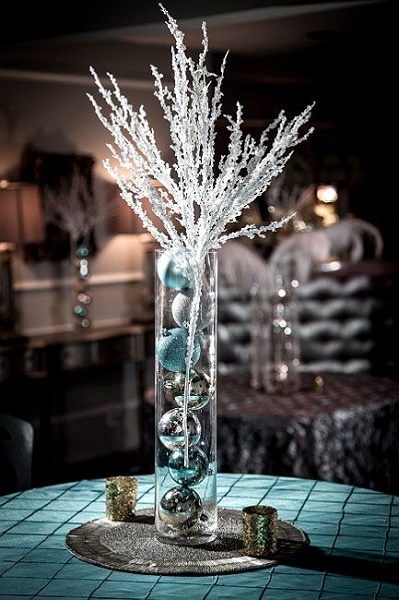 The Christmas Log
Make sure it's not to huge. You could also put the candles over the log.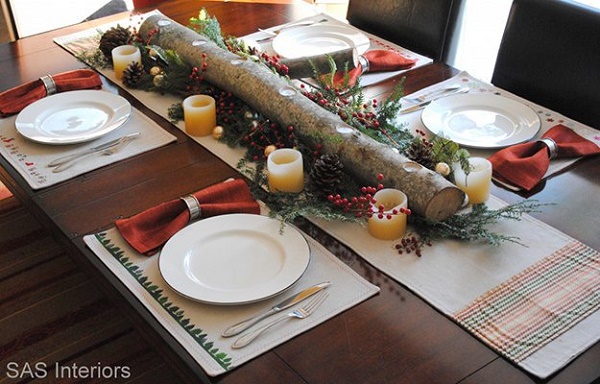 Christmas Centerpiece in a Jar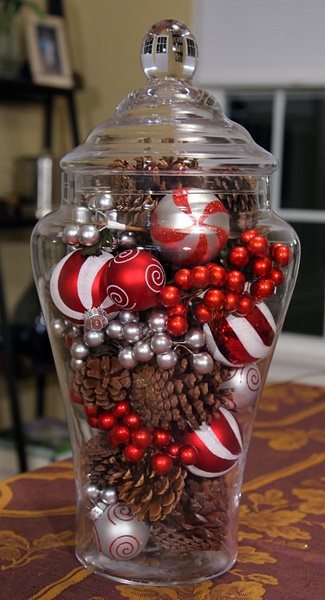 Apples and Candles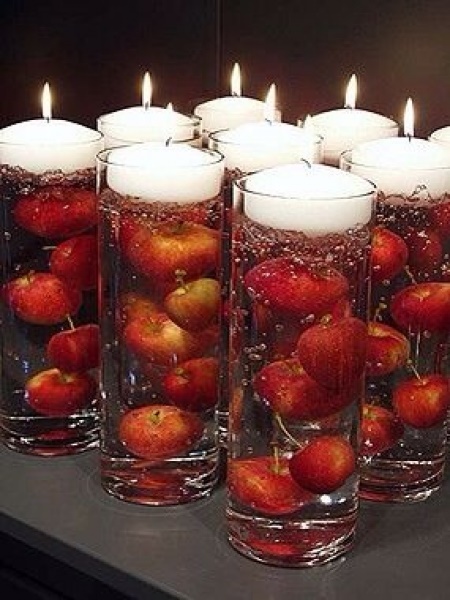 Blue Ornaments, Garlands and Candles
Easy Flower and Cranberries Centerpiece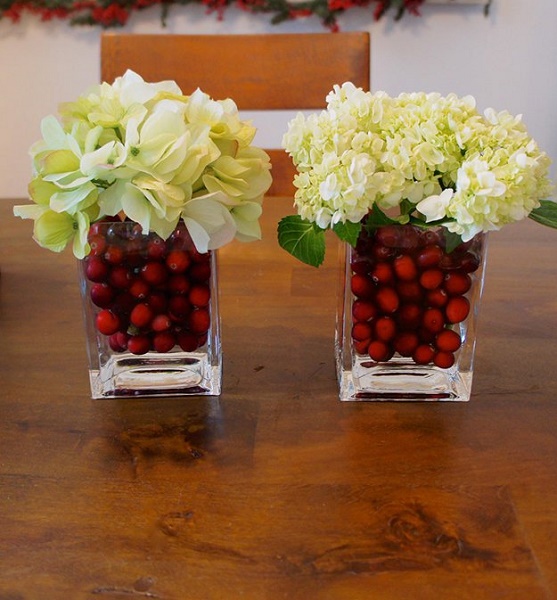 Santa Hat Centerpiece
The kids would love this.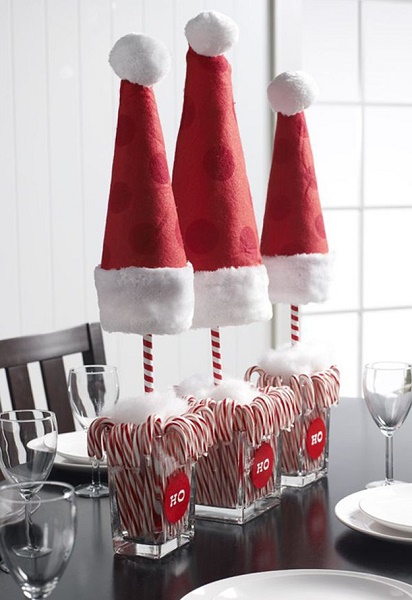 Holly Candles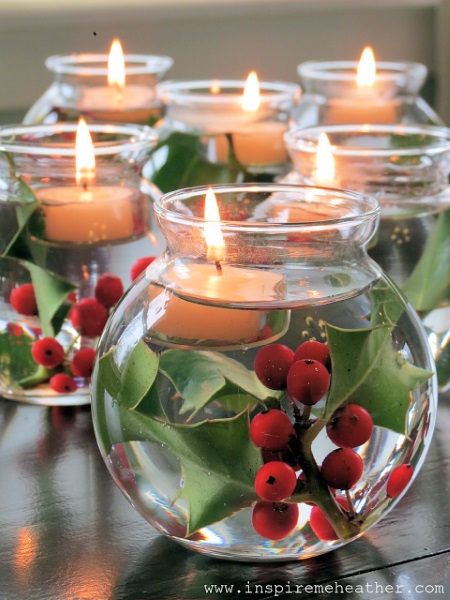 Candy Can Centerpiece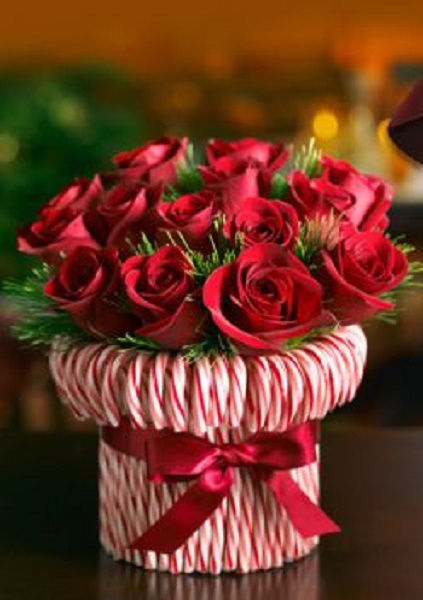 Wheat Stalks Centerpiece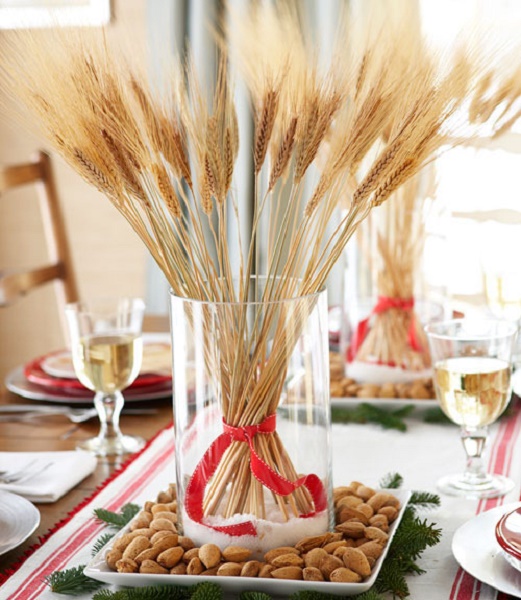 Snowy Christmas Display
Make use of your old wine bottles. Sexier shapes would be better.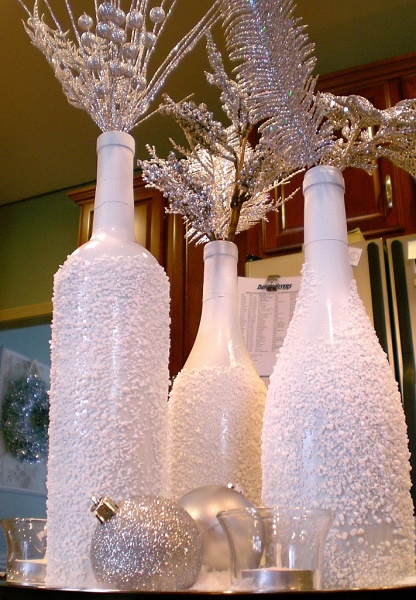 Display extra ornaments or baubles in a glass cloche or vase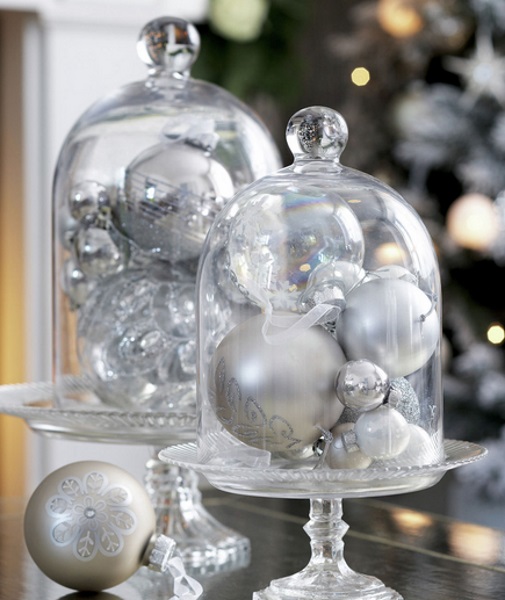 Apple Centerpiece
This one's simple too.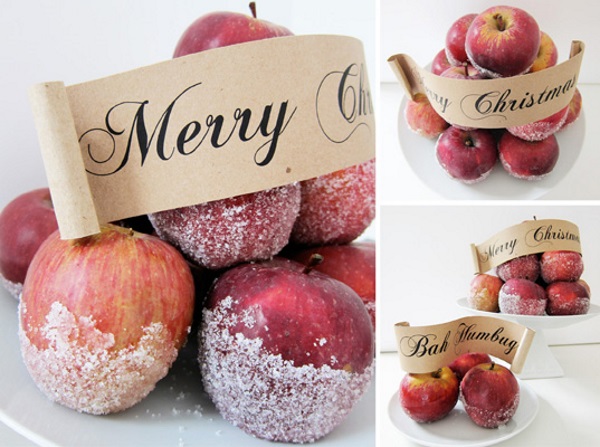 Christmas Table Name Holders
The family members would love to see their names in their respective seats.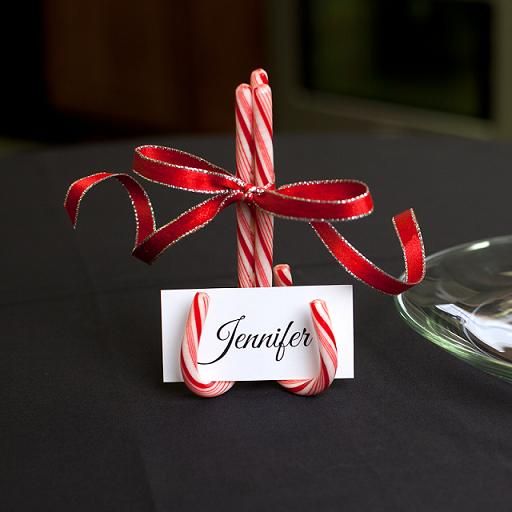 Christmas Tables
To make your Christmas Eve feast more fun, this Santa Clause themed tables are the best!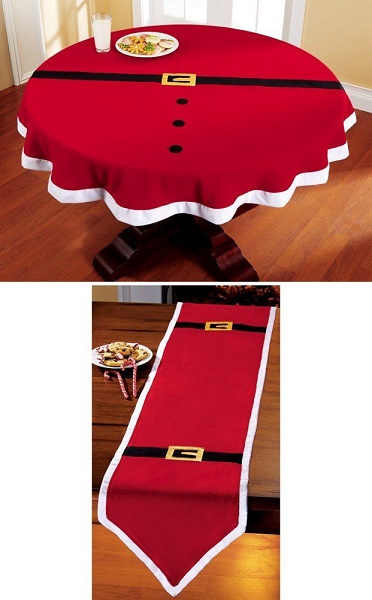 Wooh! I do hope you guys enjoyed the compilation above. Feel free to share it on Facebook, Twitter, Pinterest or email this to your friends. We still have less than 2 months to decide which one to try. If you have any ideas in mind, please don't hesitate to write us a comment below. We would love to feature it here, in case you're doing an awesome handmade or diy Christmas table decorations. Enjoy crafting beloved readers!