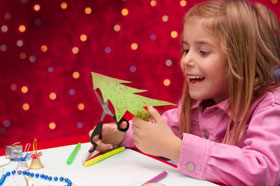 There was a time when my Sunday School students asked me why we look forward to celebrating Father's Day and Mother's Day too much. That we would plan on special stuffs like greeting cards and gift ideas. That we would think of songs to express our love and adoration towards them. I really thought they were complaining about it, but the bottom line is that they were actually jealous of not having a Kid's Day or Children's Day celebration where the parents and other adults would treat them the same way, particularly receiving cards in return. LOL! Though Children's Day do exist and is supposed to be celebrated globally, our country is not much aware about it. So okay, I wasn't sure about it's date and immediately I promised to give them a greeting card on Christmas Day instead. It was such a cute and funny conversation I may say. For the kids not to be disappointed at that very moment, I promised them I'd make different handmade Christmas greeting card for each of them. Ohhhh I know, I may sound too conceited for promising this but I just wanted them to feel very special too. In our class we have at least 16 regular students with about 5-8 on and off kids. In short, I should be making at least 24 unique Handmade Christmas Cards 2017.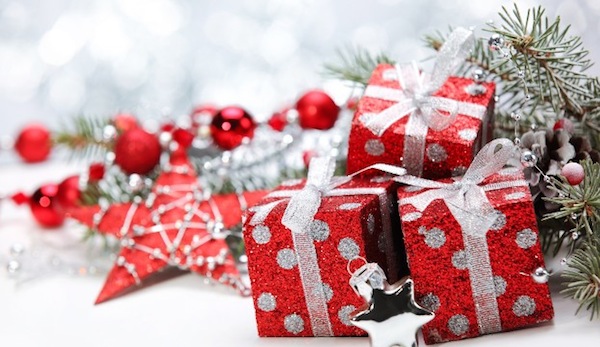 For the Christian families, Christmas is wonderfully introduced to the children. The best way to relay that Jesus' birth was God's greatest gift to mankind is through gift giving and compassion to others. At first, kids would just see it as a custom but as they get older they would understand it's deeper meaning. Not just to look forward on what to receive during Christmas season, but most importantly what there is to share especially to those who have less.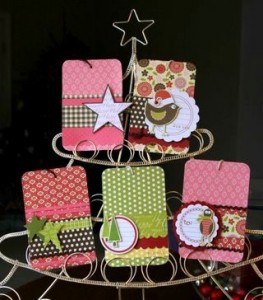 I was flattered to know that the kids in our class are sentimental too. I call it sentimental because they appreciate cards and know there's more to it than just being a plain piece of paper. Some kids would prefer material gifts alone, but to be telling you they wanted written greeting cards too, oh isn't that too sweet? I still have 2 months to do the unique handmade Christmas greeting cards and I'm not at all worried knowing there are hundreds or maybe thousands samples online. In my desire of not losing them in case I would need them again in the coming years, I will be compiling each and every beautiful , unique, creative, special DIY or Homemade Christmas cards. Some sources of videos and tutorials, I will be including them too so if you're looking for great Christmas card ideas, you have found the perfect post. For the love of the kids, let's be creative and personalized this year. Enjoy!
Simple Handmade Christmas Cards / Christmas card ideas for kids
These are also perfect to be taught to kids so they could give a personalized greeting cards to their grandparents, aunts, uncles, cousins, siblings, teachers and friends. They would love being artistic too. Start with easier cards like these below. Remember to always assist the kids when using scissors, cutter, glitters and glue. Safety first!
Christmas Tree Greeting Cards
In this card, you'd be needing a board, stick, ribbon and a star.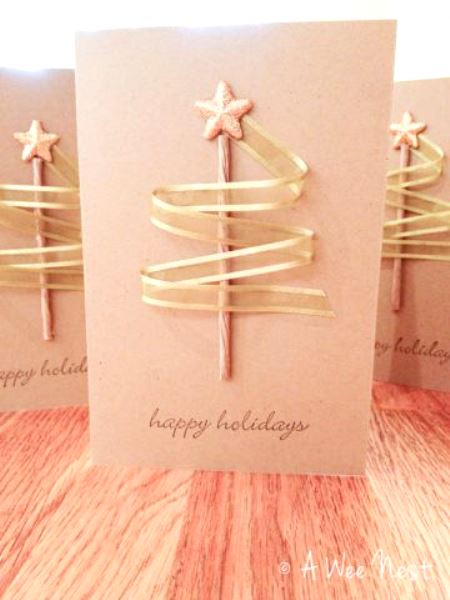 How about recycling some ribbons?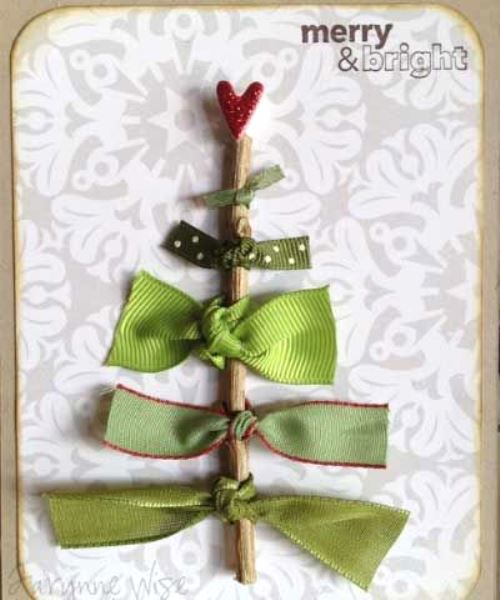 In this card, you will be needing pre-cut glittered papers of different colors before letting the kids do their part.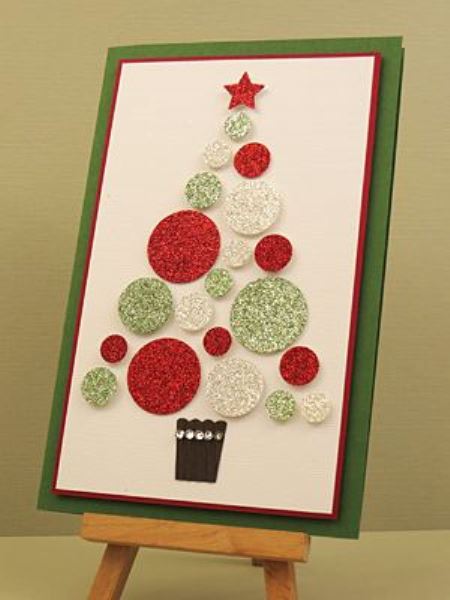 Christmas Balls Greeting Cards (Using buttons)
This one is one of the easiest. On the two pictures, just let the kids stick the buttons horizontally. Let them choose the colors and sizes then draw strings.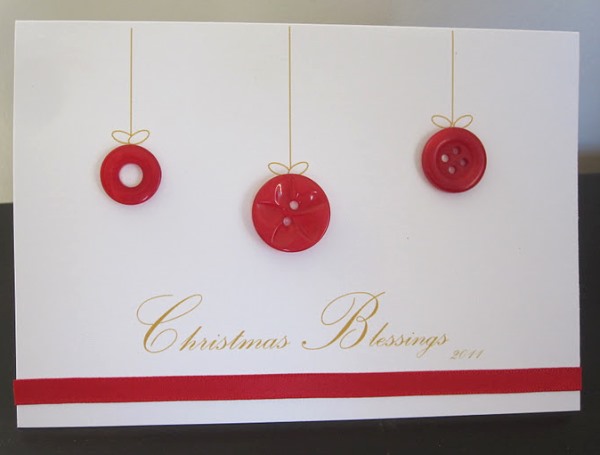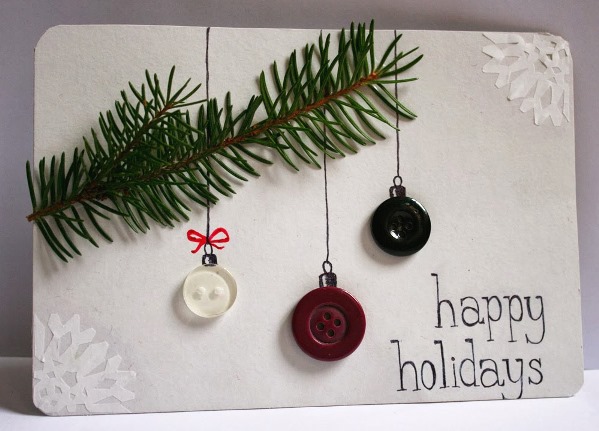 The next Button card, form a Christmas tree shape using buttons of green, then add some tiny silver sequences. A nice colored yarn or any strand would make it prettier. Don't forget the star!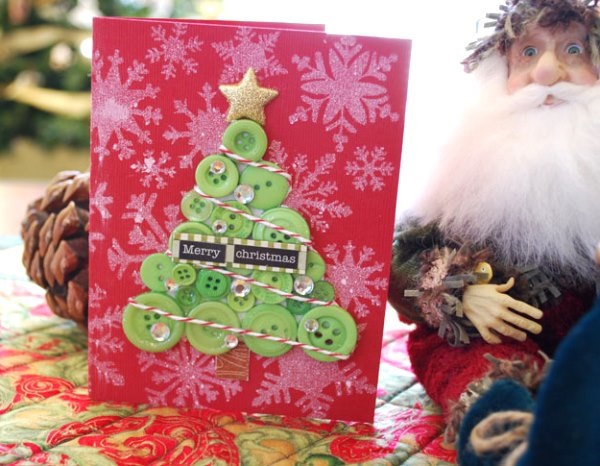 More buttons, lovely Christmas themed paper boards and felt papers too.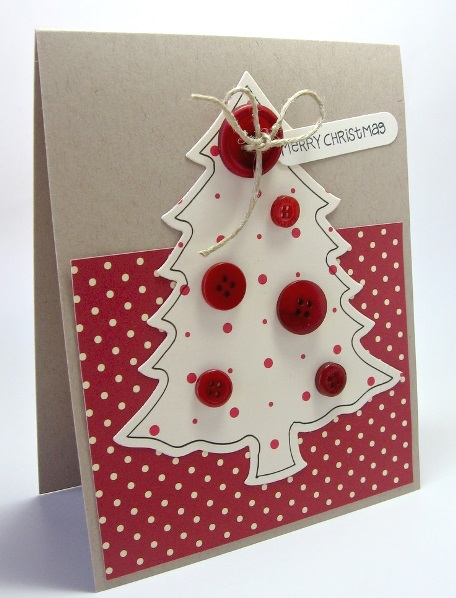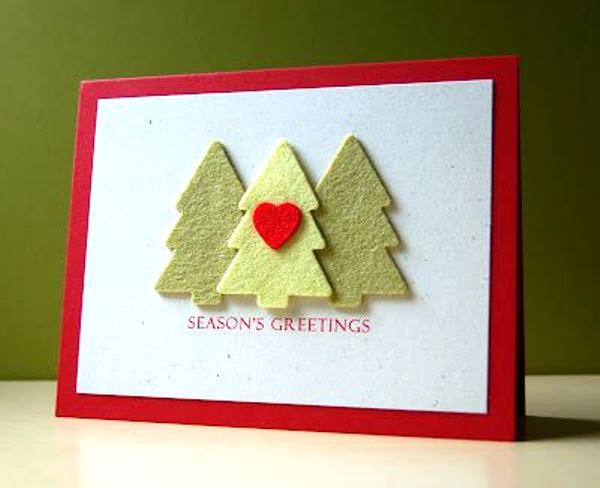 This is the easiest Santa Christmas card design I've seen, so I recommend it for a kid's project too.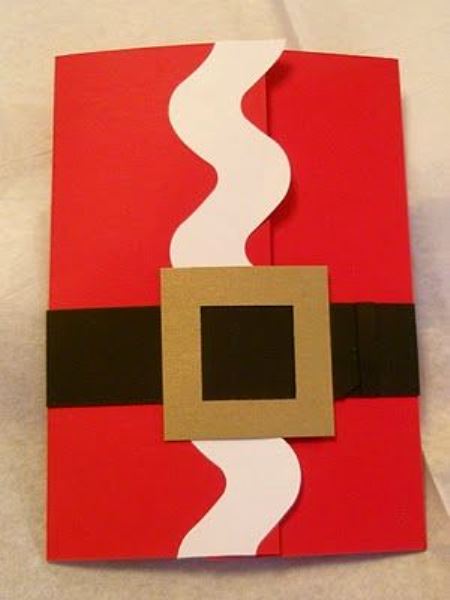 For an older kid, this would be a great idea. Use spray with colored liquid then spray on the board. Then stick the snowflakes but using a thick board. It could have been better with a "Merry Christmas" greeting on the upper left.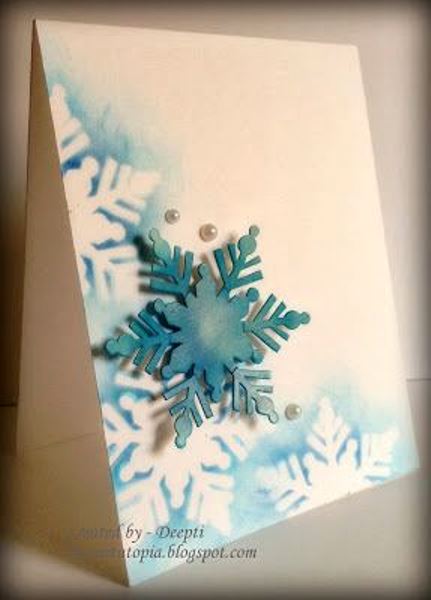 Personalized Christmas Cards
I am myself is mesmerized with the broad ideas in making a homemade Christmas card. Looking at all these beautiful beautiful Christmas cards, I know it would make the recipient feel very special. It's a good thing there's tons of materials that we can use in our card making.
Card boards
Felt Papers
Gift wrappers
Buttons
Ribbons, laces and strings
Sequences and glitters
Colored pens, water colors, sprays
Embellishments like flowers, star designs, charms, bells, beads
Unique Handmade Christmas cards
Snowman Christmas greeting cards are very appealing to the eyes of the adults even more to the kids. Especially now that the movie Frozen's Olaf has become the kids' favorite today. They will surely love these Snowman cards.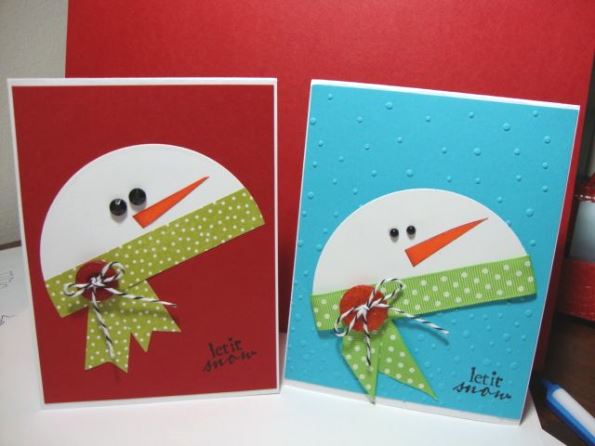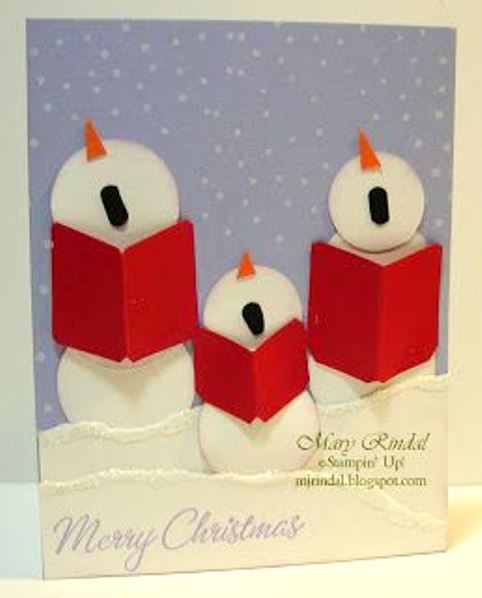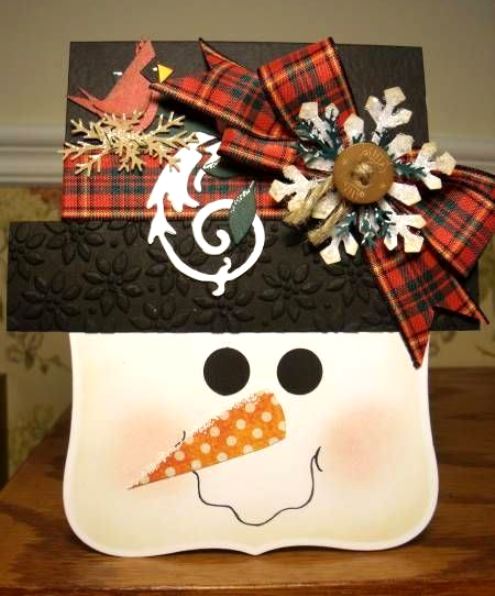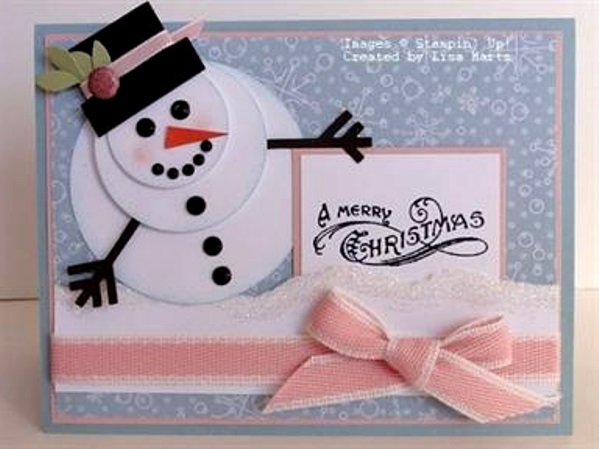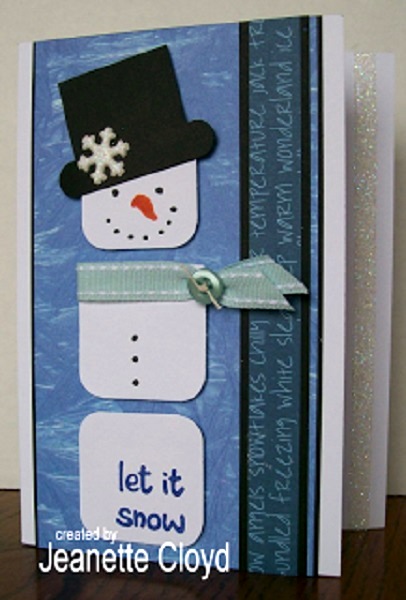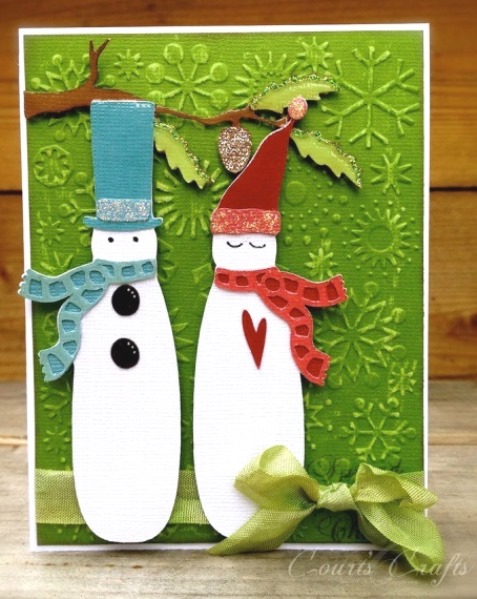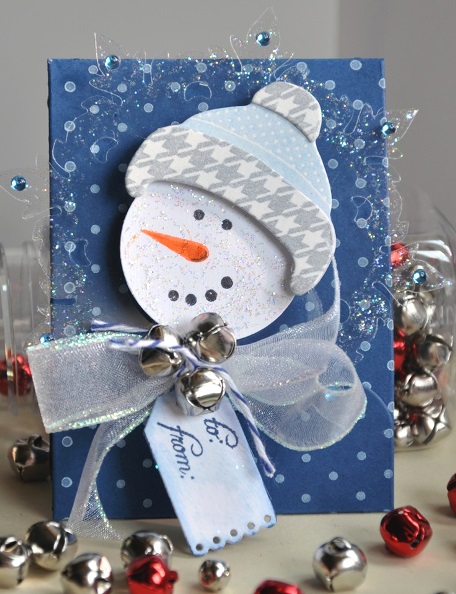 This one's perfect if you would like to include goodies likes chocolate bars and more.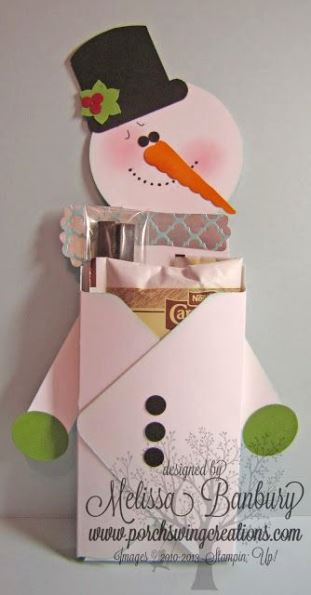 More of these Creative Christmas cards
From the Snowman themed Christmas cards, let's move on to the Christmas fellow named Saint Nicholas, Kris Kringle or Father Christmas but is very known to be Santa Claus. Ho ho ho have a merry browsing of these super beautiful handmade Christmas greeting cards.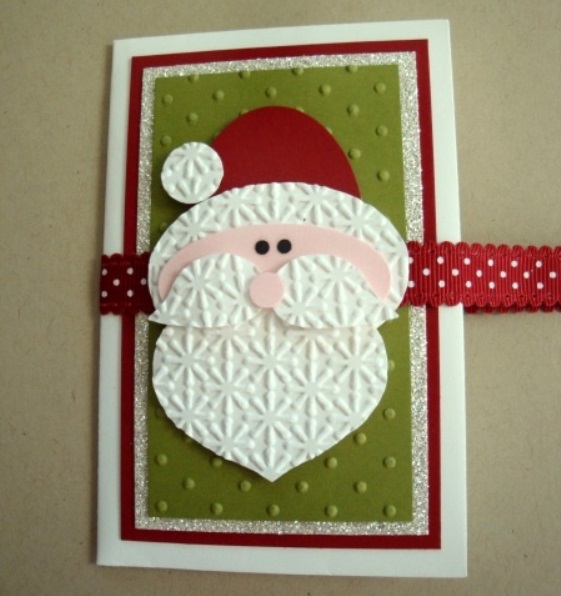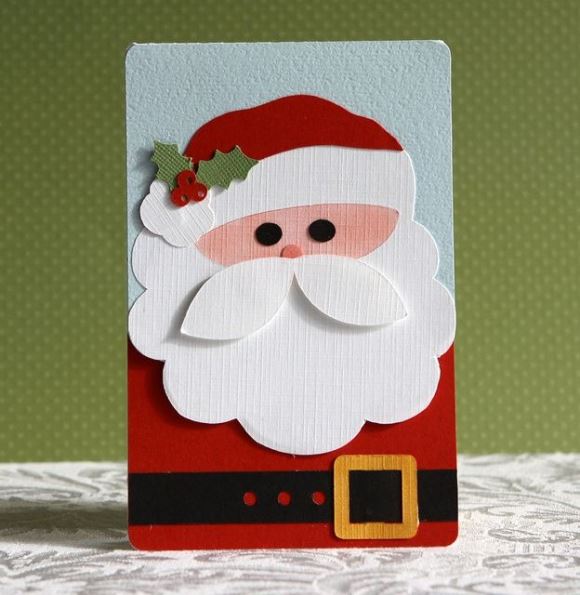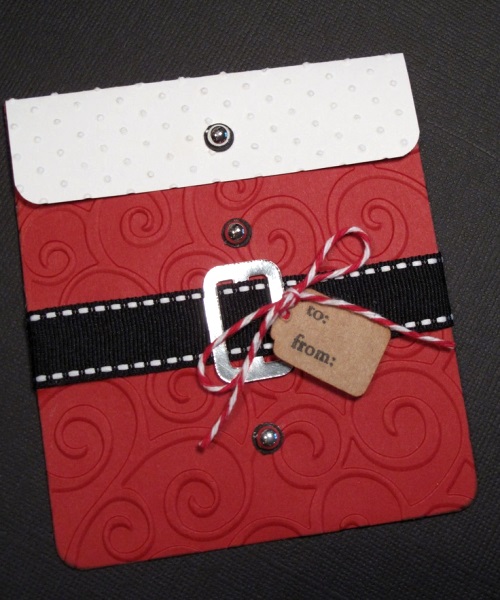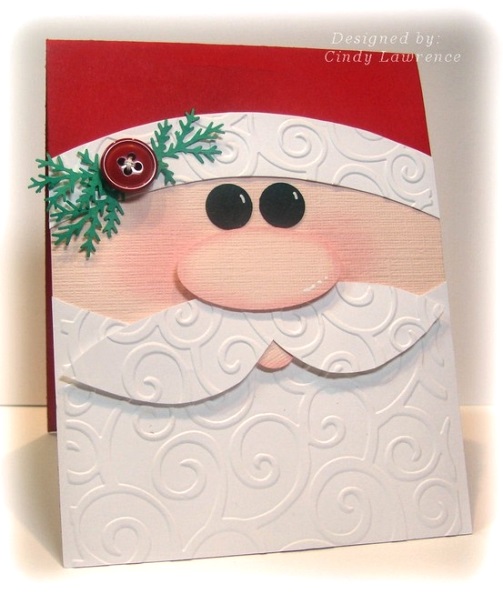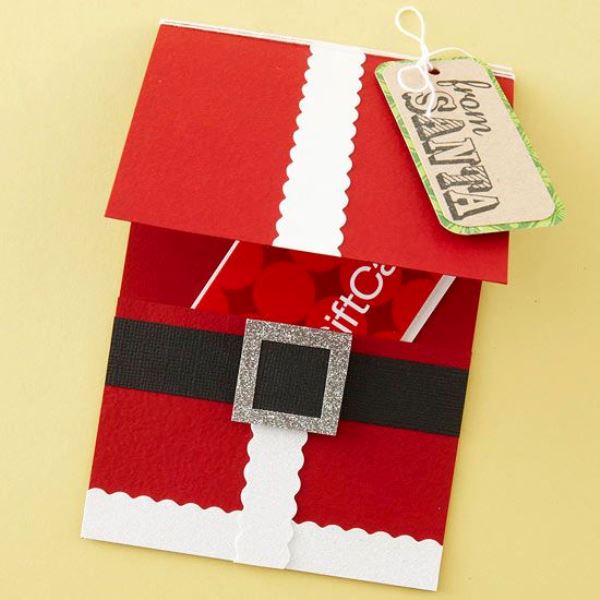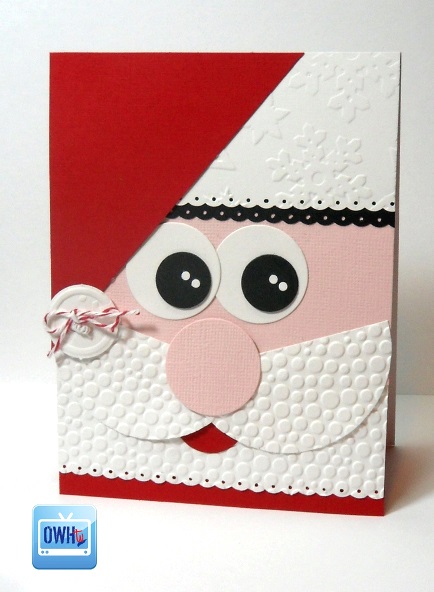 Cute Christmas Card Ideas
If not Santa Claus and Snowman, usually Christmas cards have these holiday season symbols like Christmas wreath, flower Poinsettia, snow sled, reindeer, snowflakes, Christmas lights, Christmas balls, gifts, candy canes, elves, musical notes, mistletoe and angels.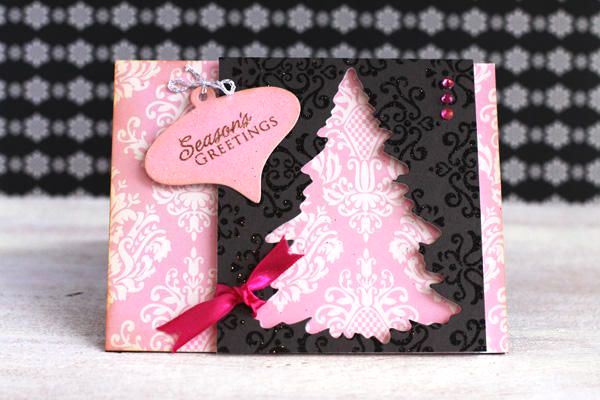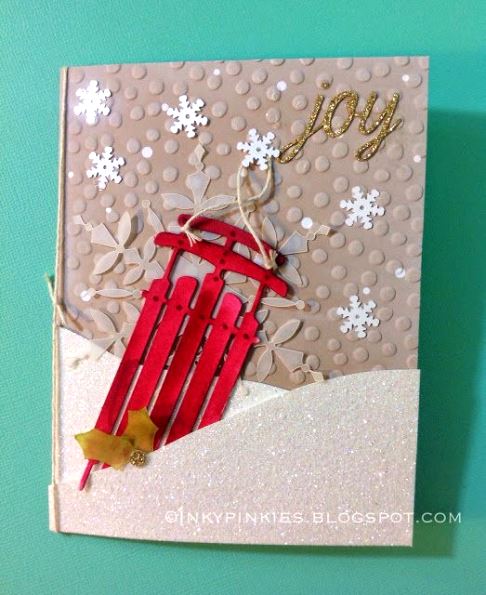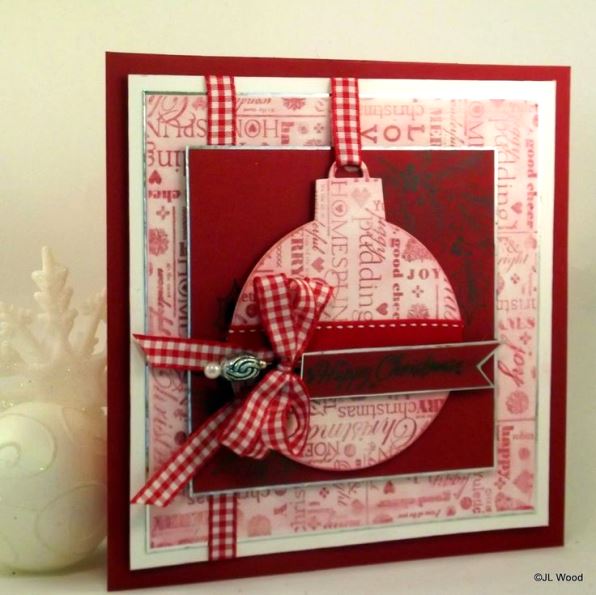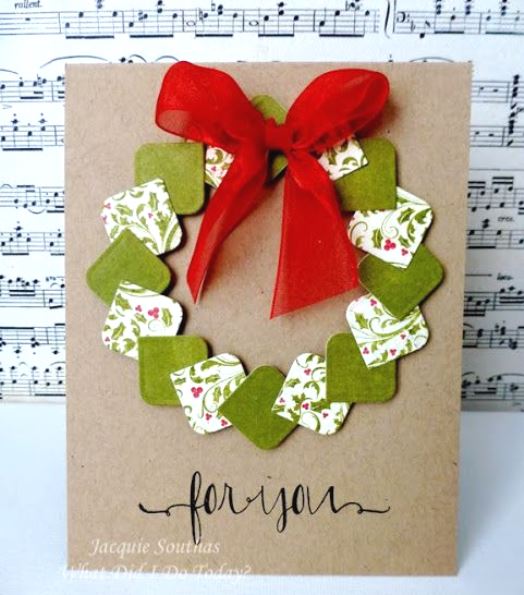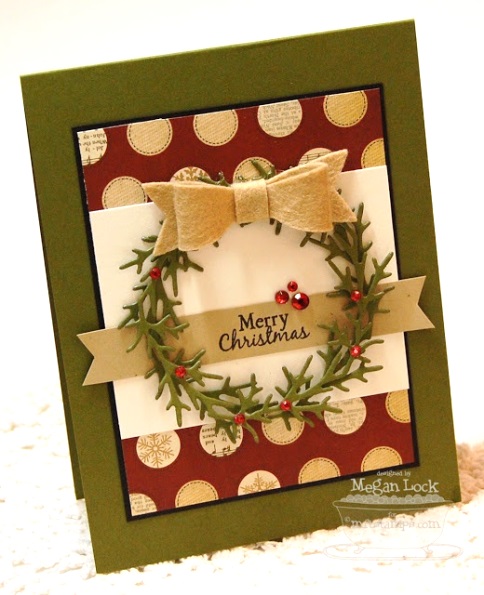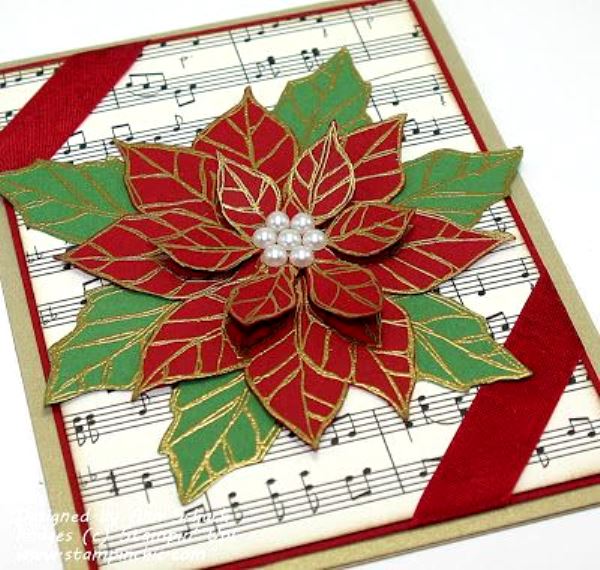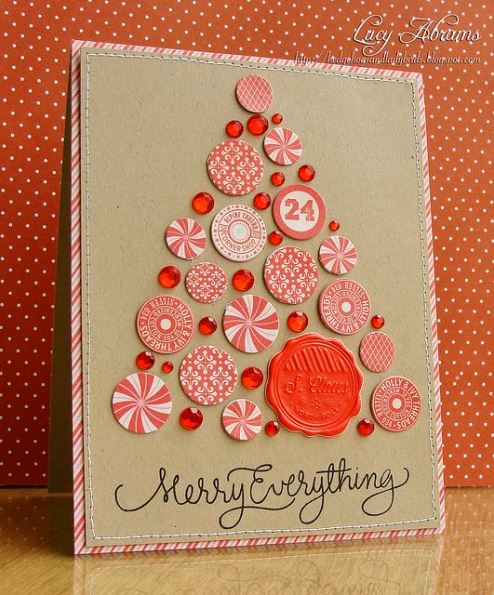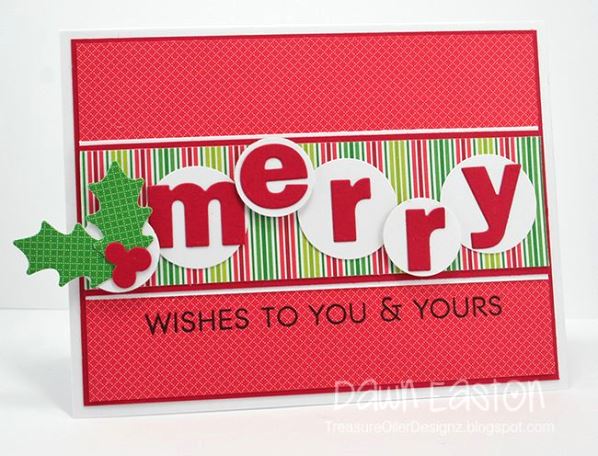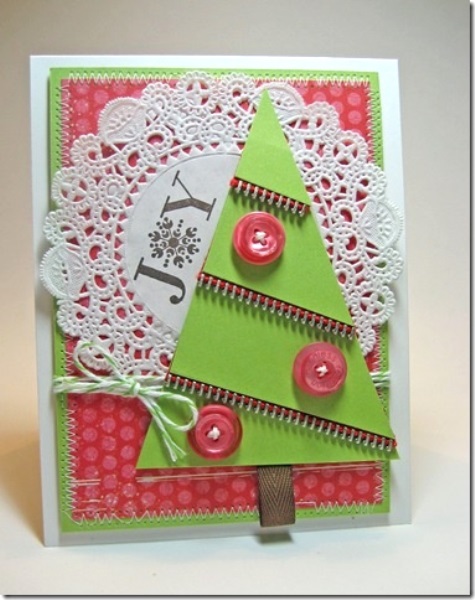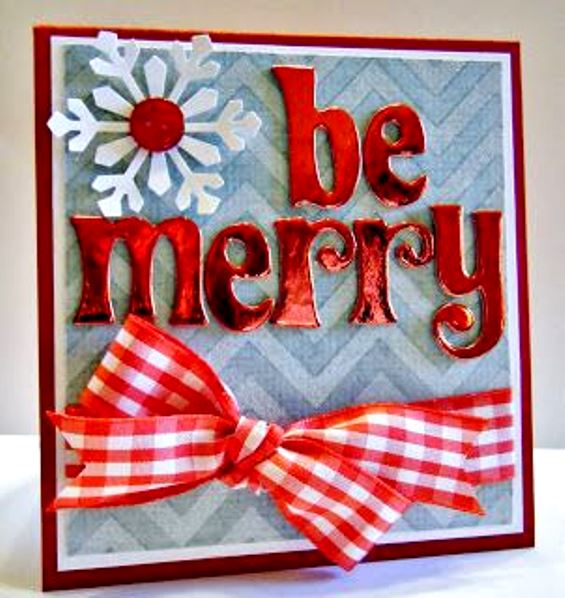 Cool Christmas cards
These are really lovely Christmas cards, far beyond the ability to imagine! I thank all the generous arts and crafts masters for providing such DIY Christmas card samples online. God bless you and looking forward to more of your creations! Please don't hesitate to contact us in case we've given credits to the wrong websites. We would be very glad to fix it.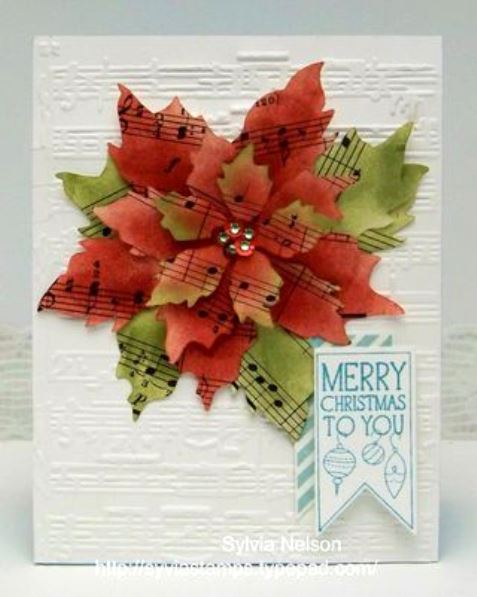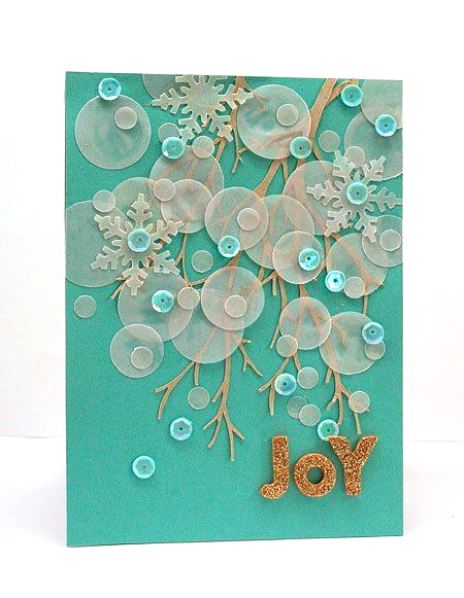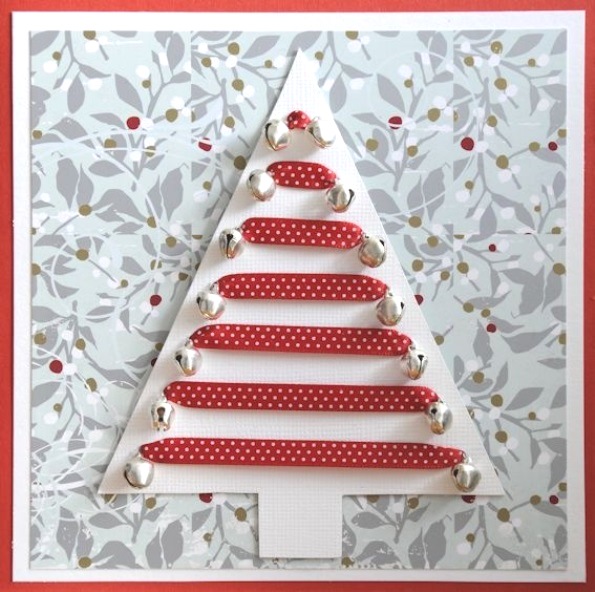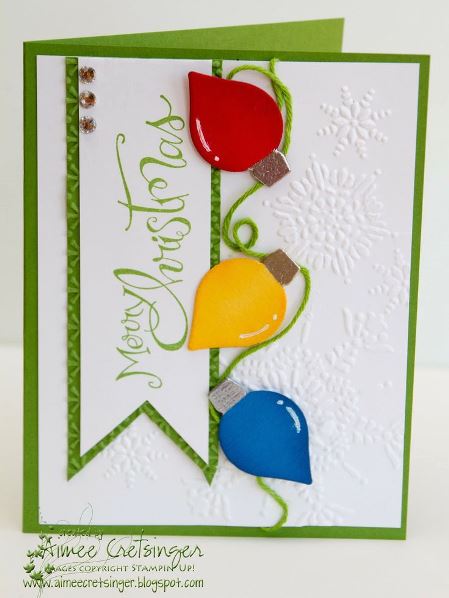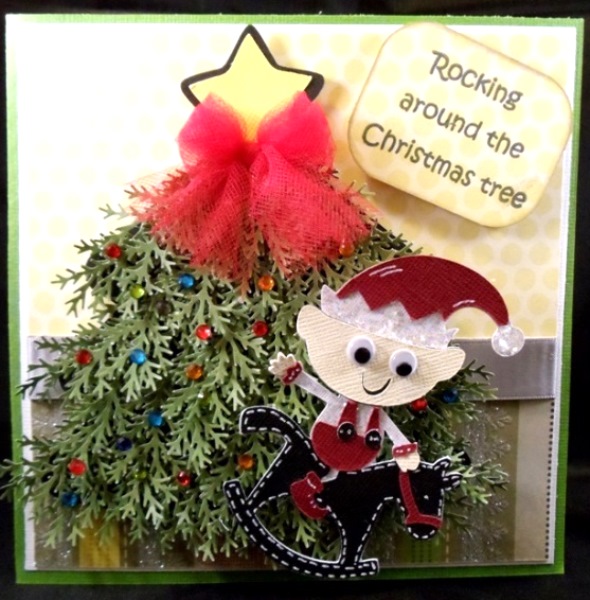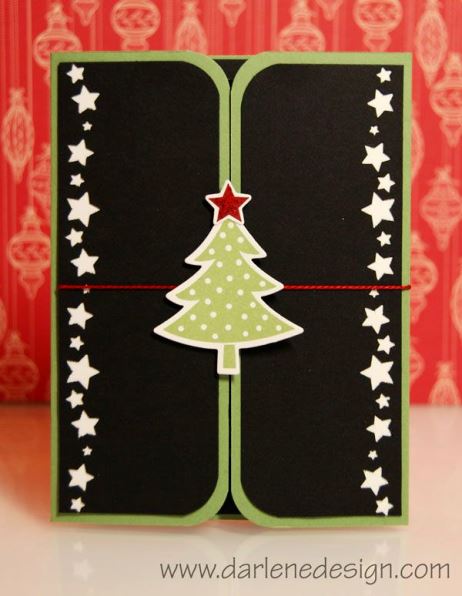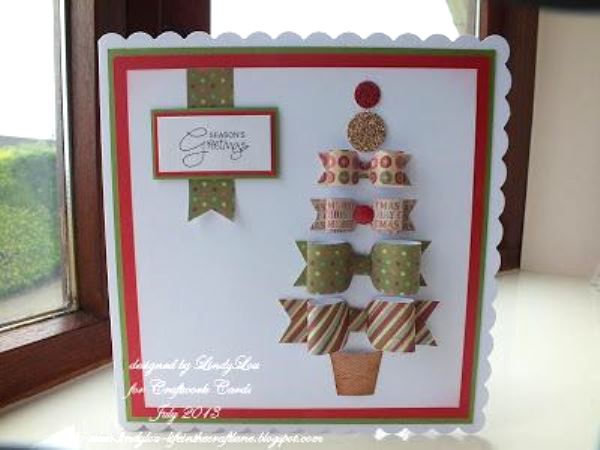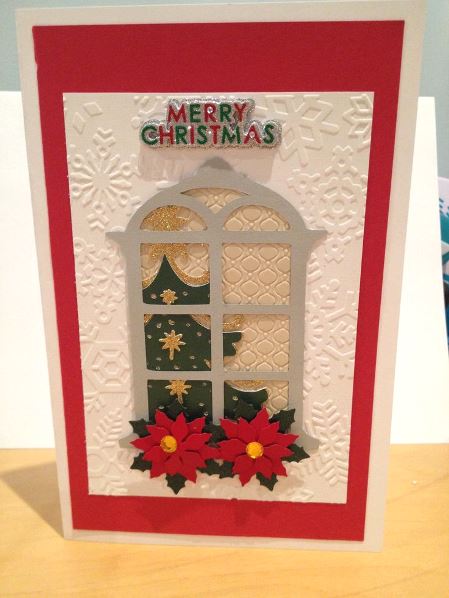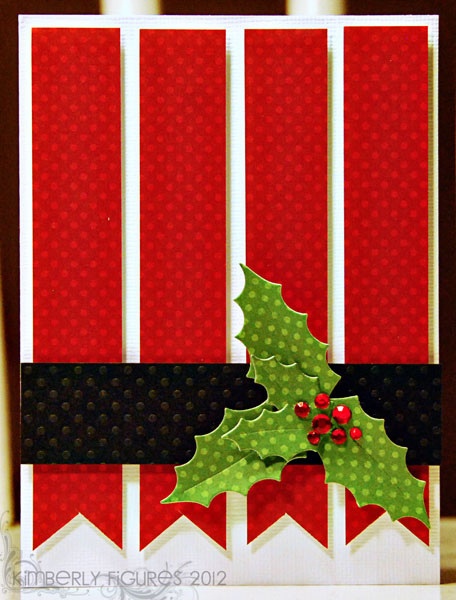 Funny Handmade Christmas Cards
Adding more laughs to this joyous celebration,here are some nice Funny Homemade Christmas cards. Can you do any of these?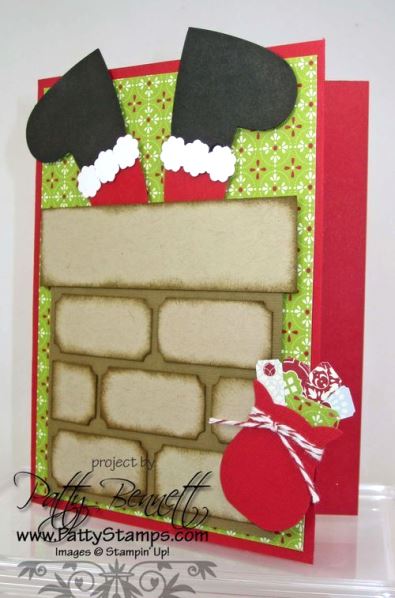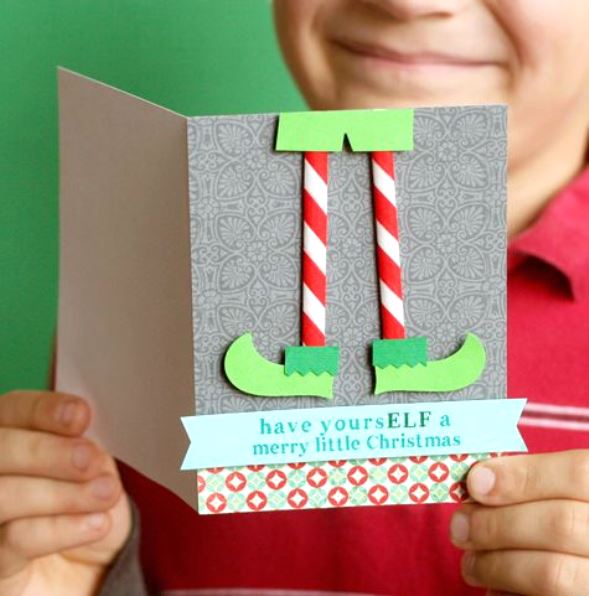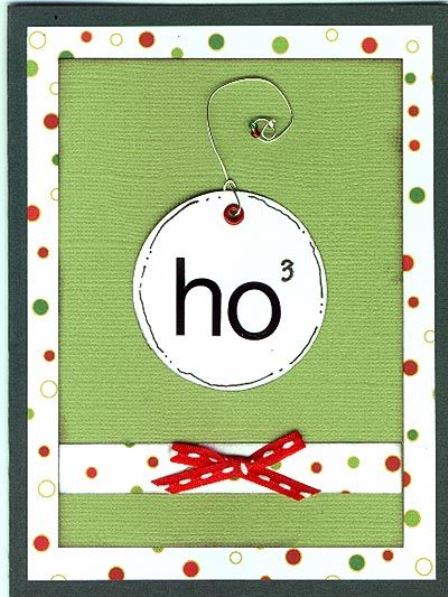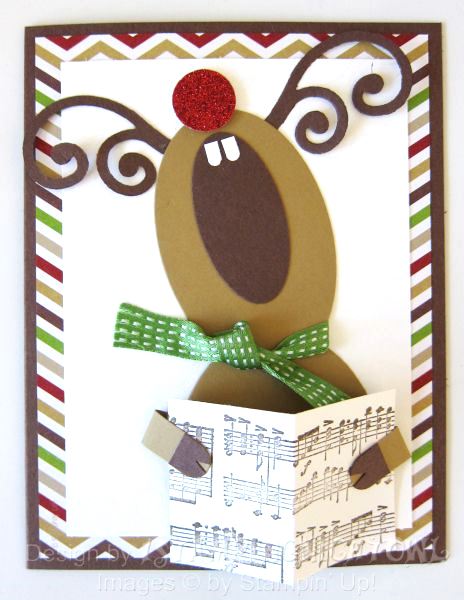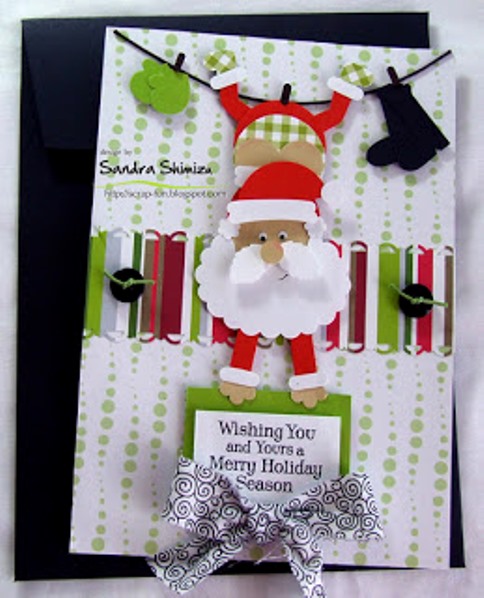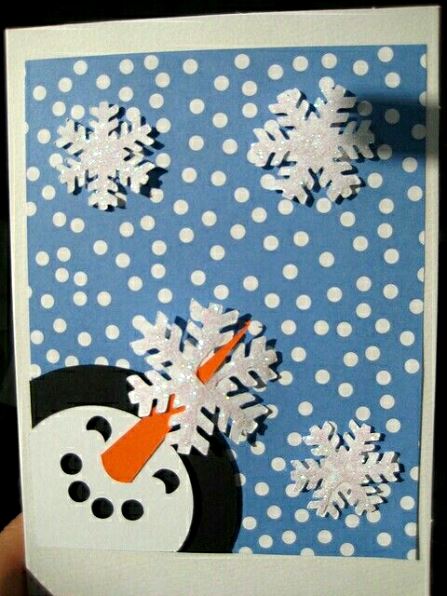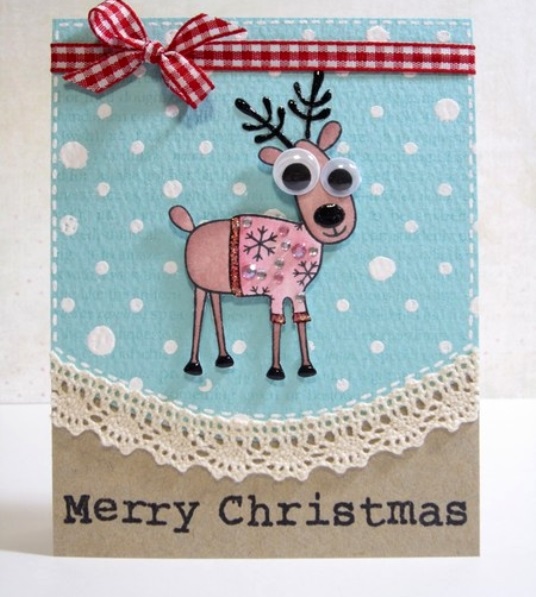 Reindeer in the dark .Could you find Rudolph?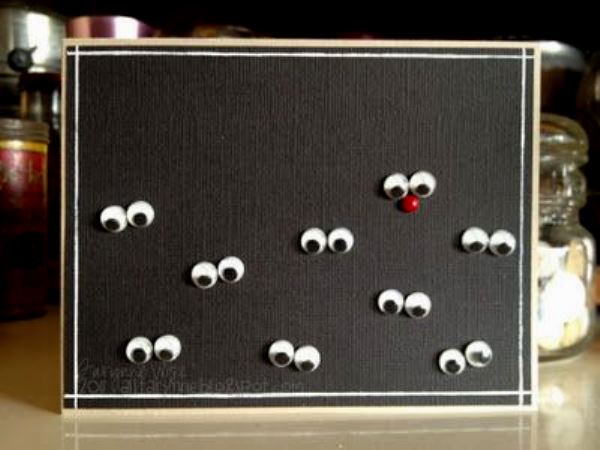 Beautiful Handmade Christmas Cards
The bestest among the best, I may say. These are very pretty Christmas greeting cards and I just so envy the magical hands of those who made these cards.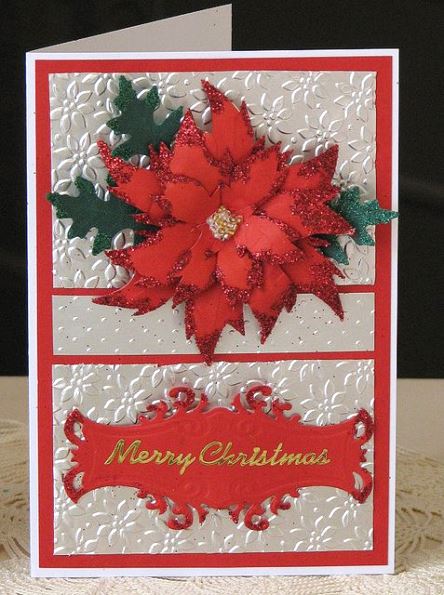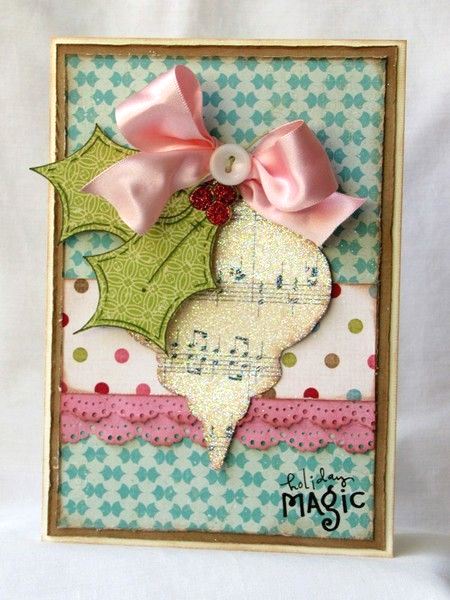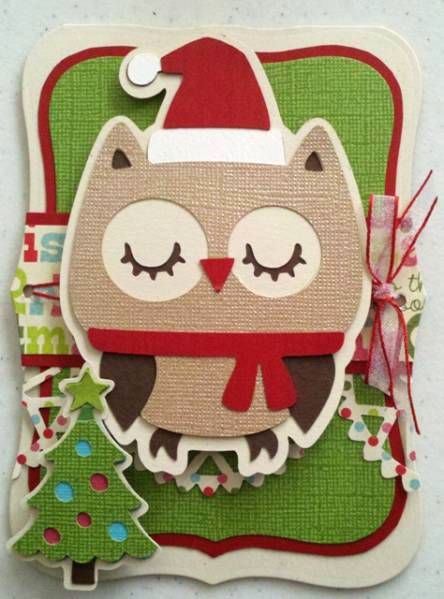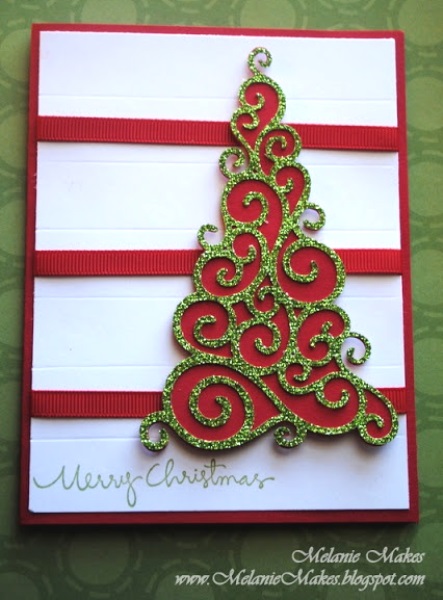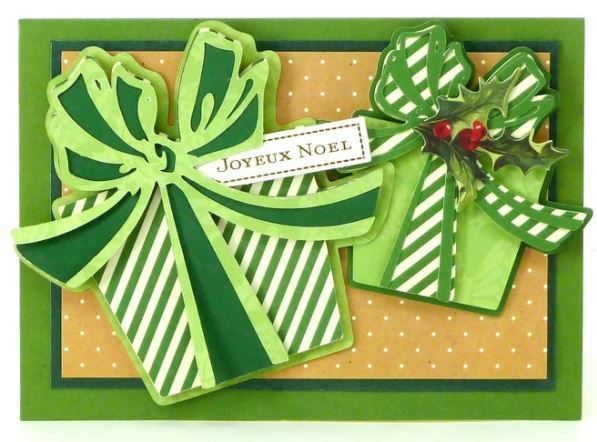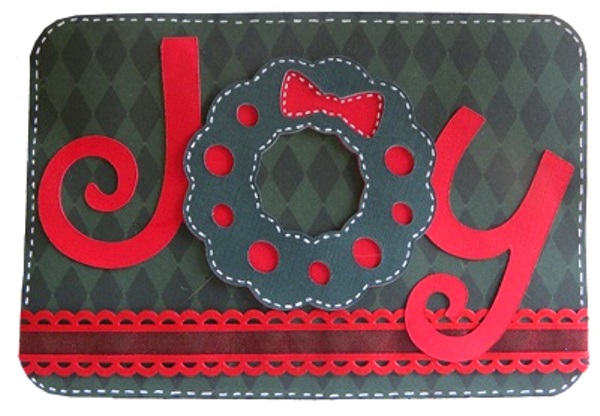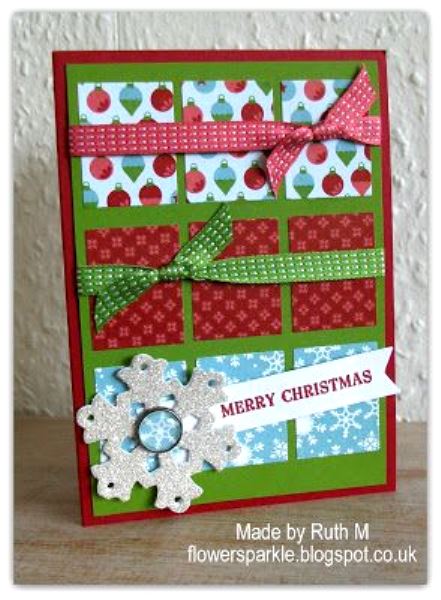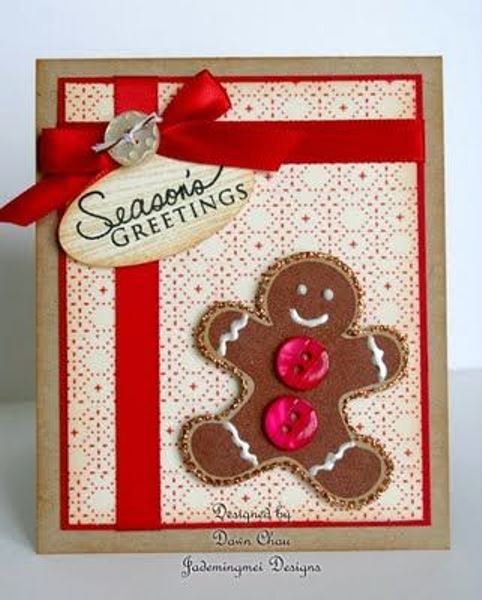 Never worry on how to make a Christmas card because we have collected the best handmade Christmas card designs found online. We just needed to spend time and effort and for sure it's going to be a more meaningful Christmas season with our personal touch. Please comment if you could suggest your favorite designs. Feel free to share to your friends through Facebook, Twitter, email and Pinterest. Make your own Christmas greeting cards and seal with love of course!