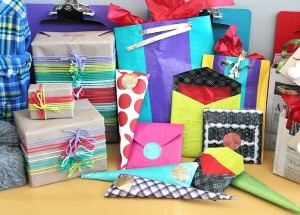 I've always been a fan of the "it's the thought that counts" saying but whenever I can, I see to it that the wrapping of my gift is nicely done. Yeah, yeah I know that the recipient upon receiving the gift would just tear and destroy the entire wrapper regardless how pretty it is but remember, first impression lasts (another saying lol) When you give your loved ones their gifts, they won't open it immediately especially if it's not Christmas eve yet. They'd put it under their Christmas tree until it's time to open it. You know, for picture taking purposes or just to make the tree prettier with lots of gifts under it.
Lately, the use of Christmas paper bags is very common. These are ready-to-use bags of different sizes with tags already and you just have to fill it with an item and write your note on the tag. If you're on a rush, paper bags are ideal but if you have enough time to prepare I suggest we both check on this Best Christmas Gift Wrapping Ideas. I myself would like to try them because honestly, paper bags are quite expensive. Another thing is that, I'm feeling quite creative and would like to impress the recipient of my gifts so definitely I'll try some of these amazing ideas. Do you feel the same way as I do? If yes, come on and join the Christmas fun! Let's get it started and wrap our gifts the creative way, of flesh and blood they're made! haha
Easy Christmas Gift Wrapping Ideas DIY Christmas Gift Wrapping Ideas
What I like in these ideas, it teaches us to value our plain papers found at home. An old music sheet, a plain bond paper and even the rustic look of kraft brown paper are enhance in most of the samples below. Indeed handmade and heart made! Some materials needed are found at home like some defective tiny bulbs, extra ornaments, yarn, colorful cords, pine cones, patterned papers and more. Few are needed to be bought. But it's our choice and would depend on our budget. Keep in mind, let's maximize whatever is available at hand and we will be amazed how creative we can be. Some ideas are perfect for gifts that are square, rectangle, tube but it's up to you on how to apply them even if the shape of your item is different. You can do it!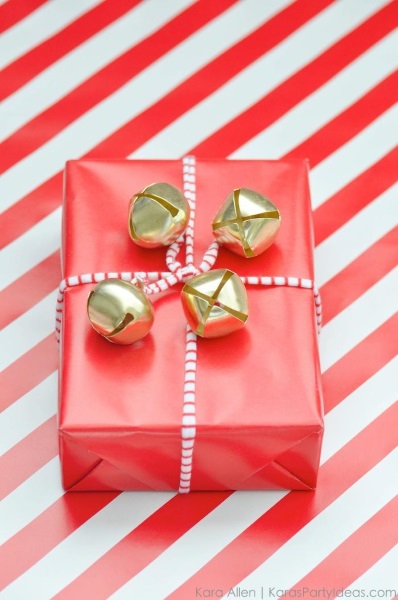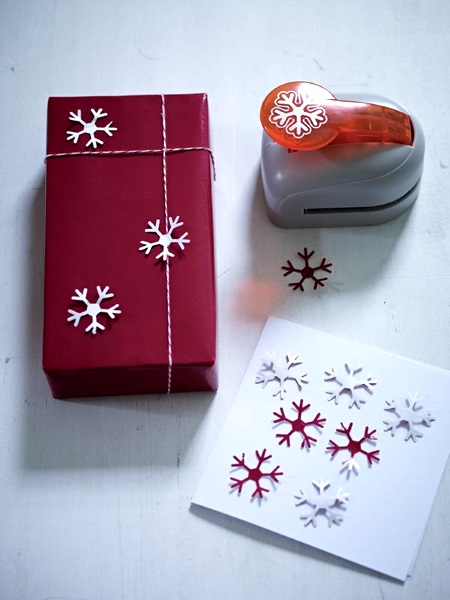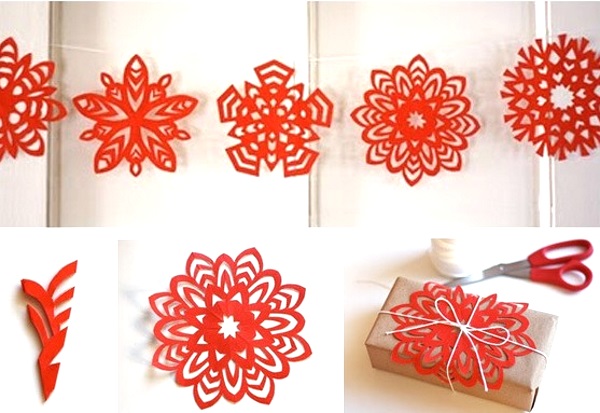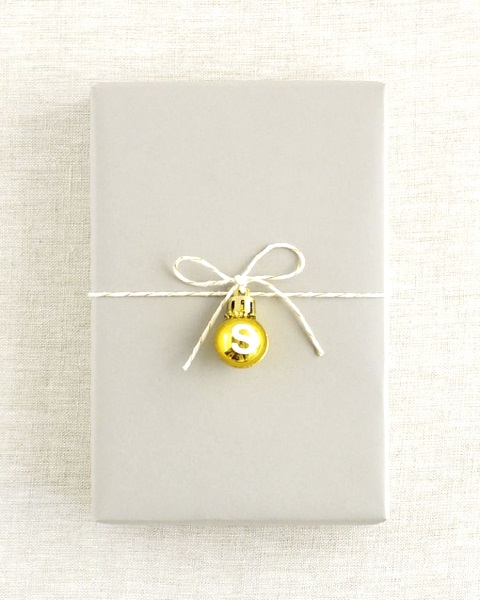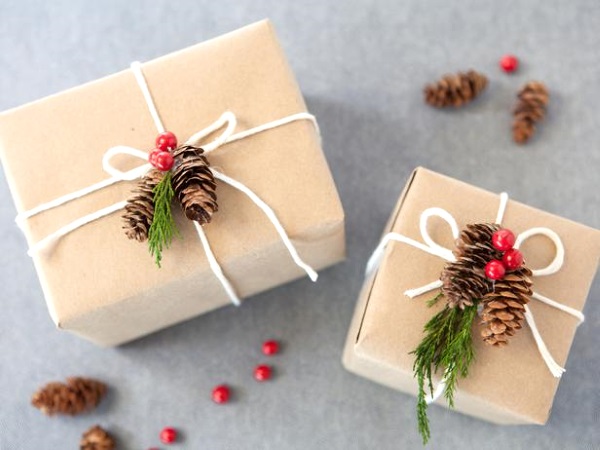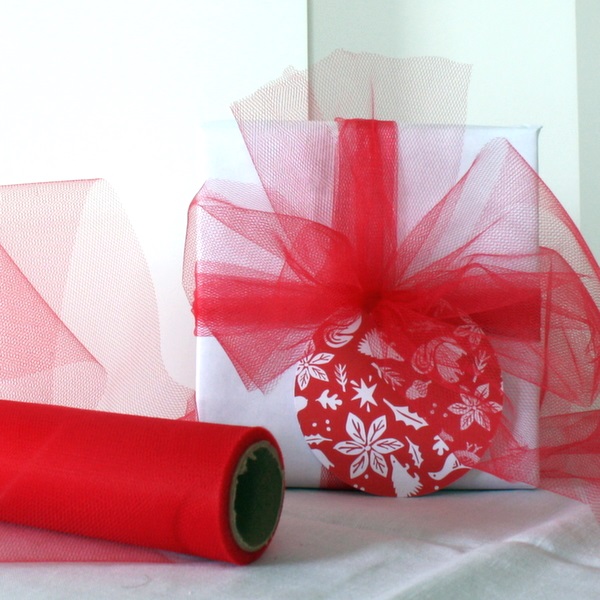 Simple Christmas Gift Wrapping Ideas
They are not that plain but very possible to try. Even kids can do them with the help of an adult. Learn some prettier ways to wrap your gifts this year.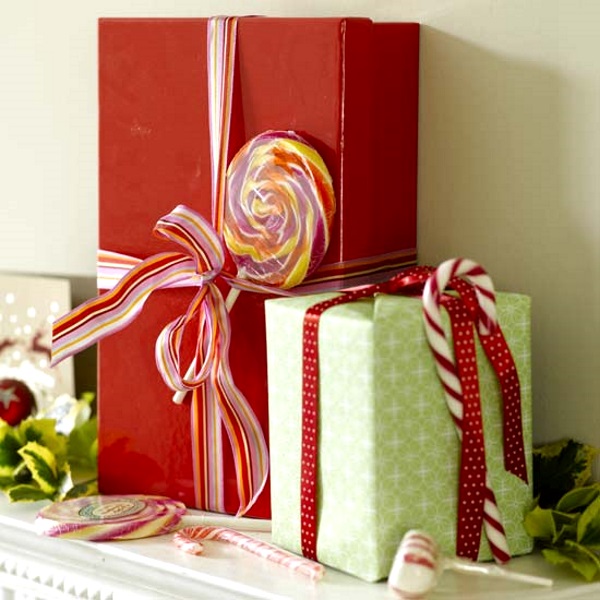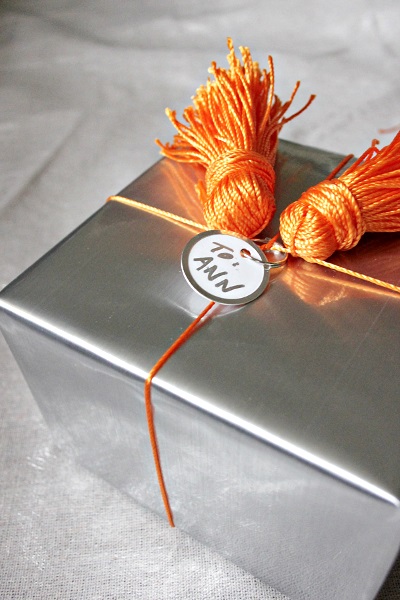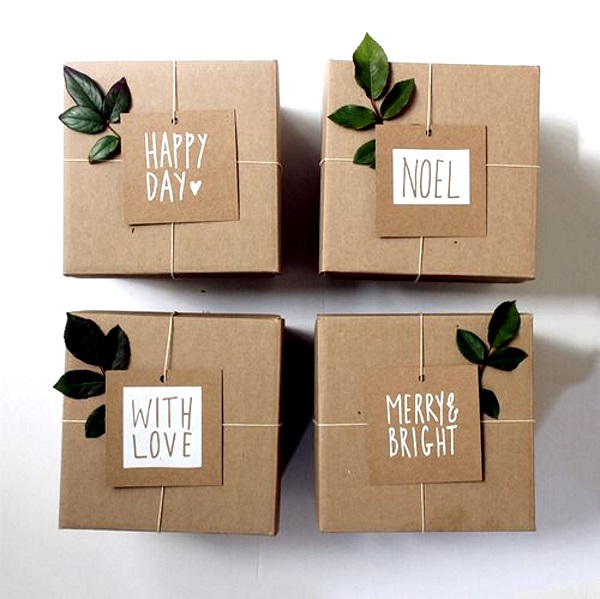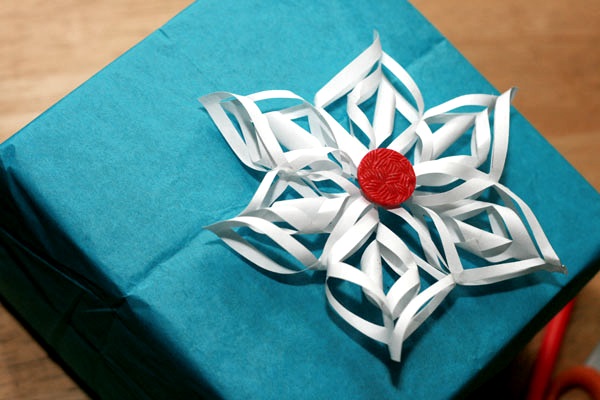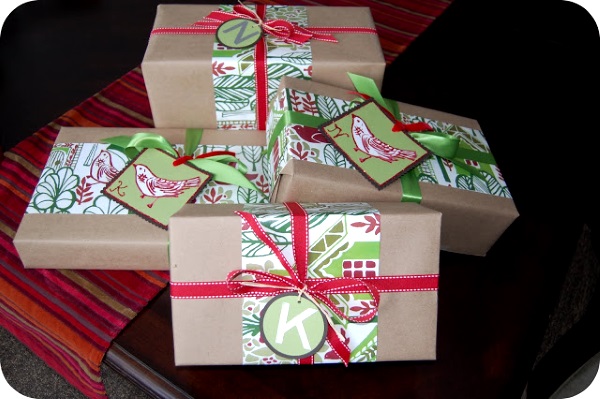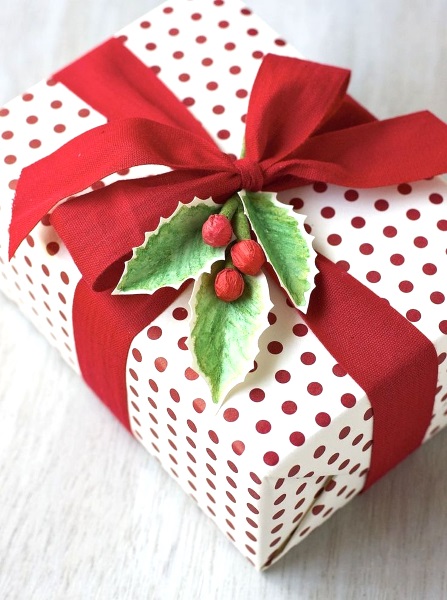 Creative Christmas Gift Wrapping Ideas
As what I keep on telling everyone, make use of what is already found in your arts and crafts storage. Most of the creative ideas require you more time, but it's worth it because you're above to show them a different twist in gift wrapping. You will surely impress them at first glance of it.
The first sample shows exactly how to use yarn for your gift. Can you do it?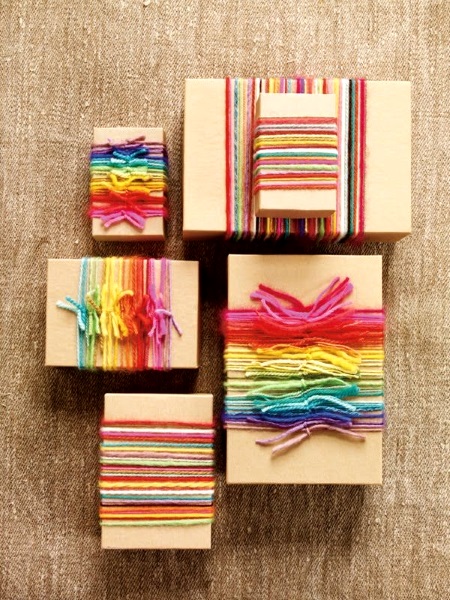 Music sheets plus red and a touch of gold and silver is really classical and magical!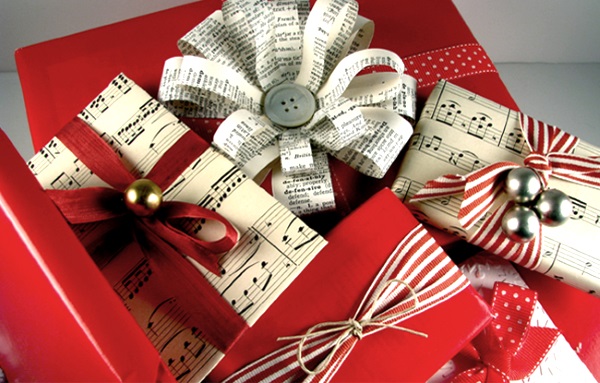 Instead of buying ribbons, use the spare part of your patterned paper and turn it into a curled ribbon for your gift. Such a brilliant way to use scrap!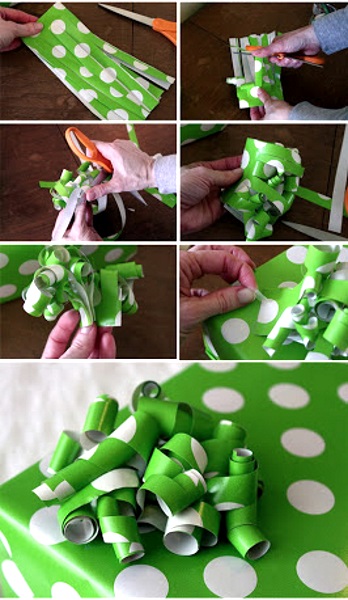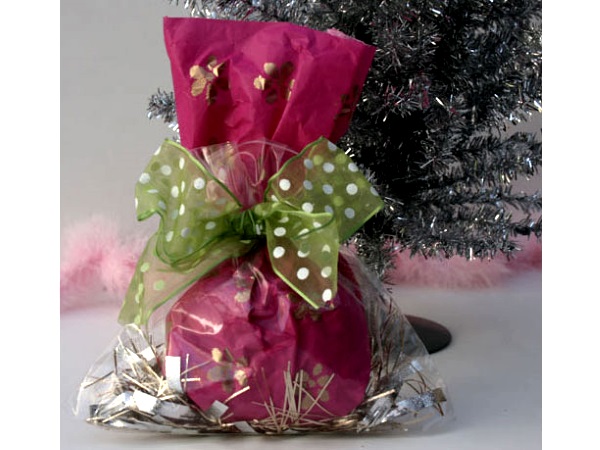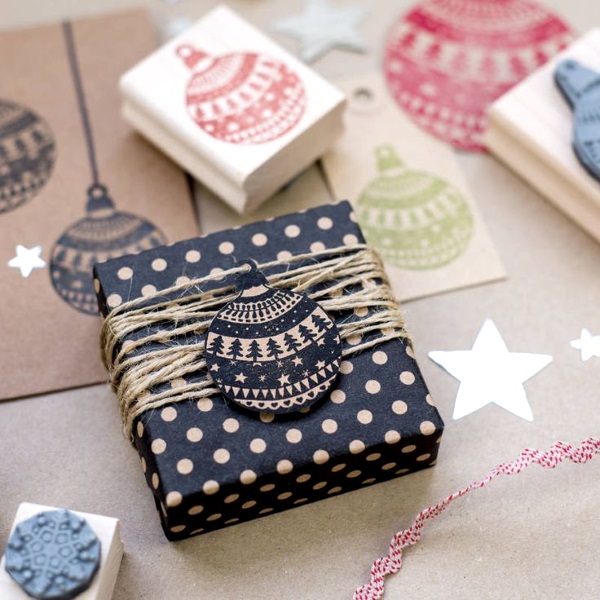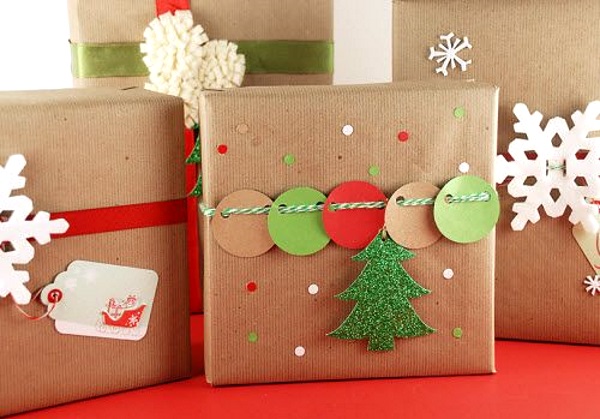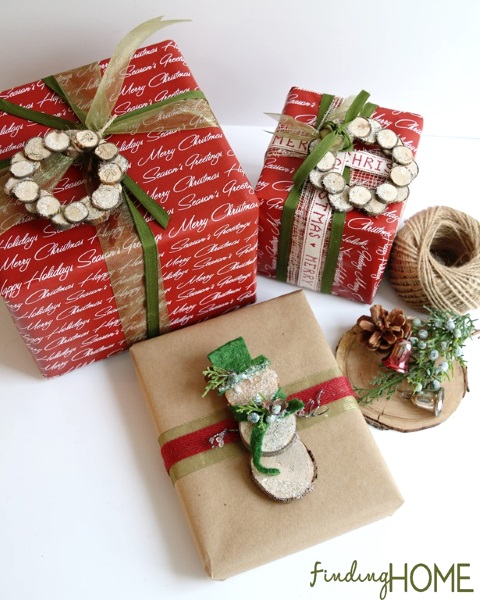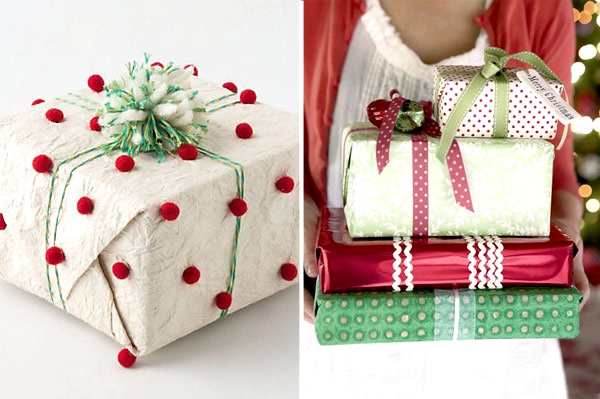 Unique Christmas Gift Wrapping Ideas
These are unusual ways to wrap our gifts. Glad to be finding them online and to be sharing it here for you to see!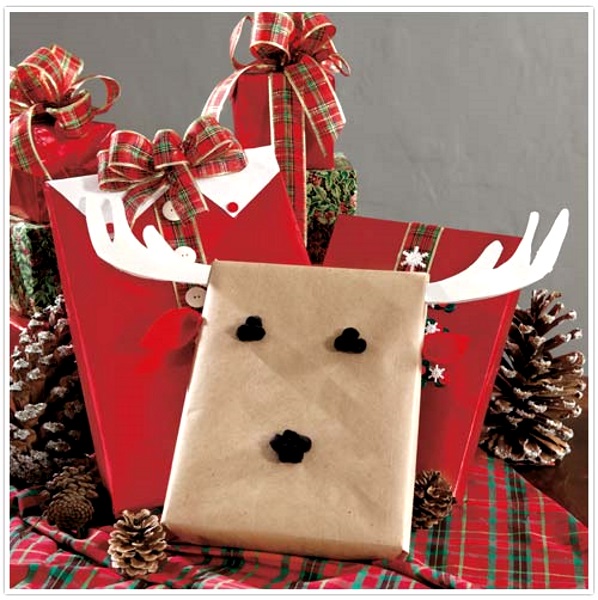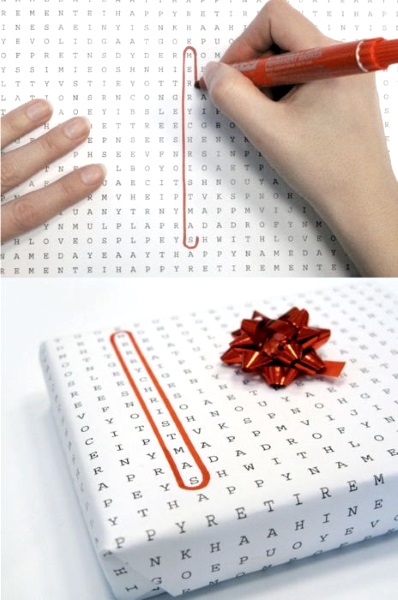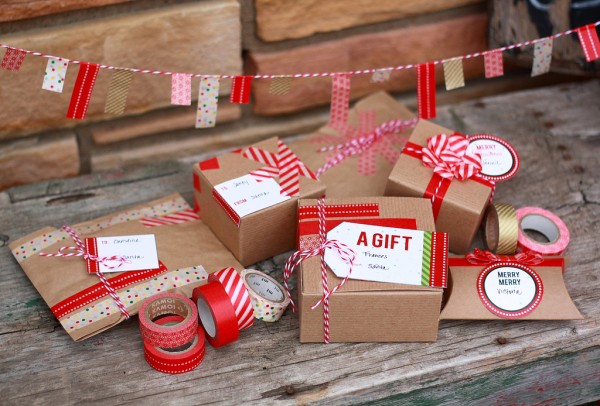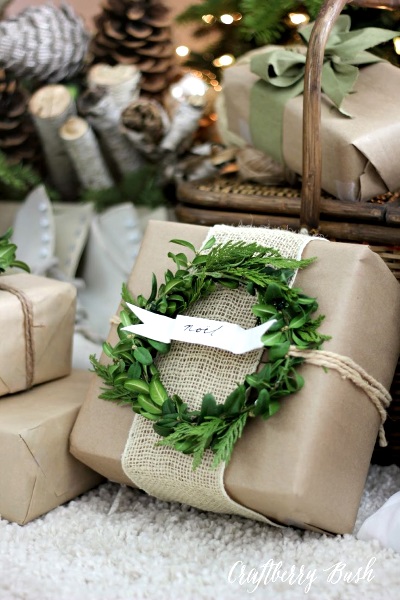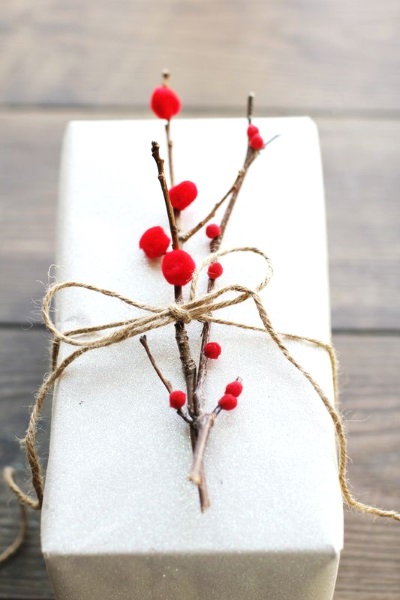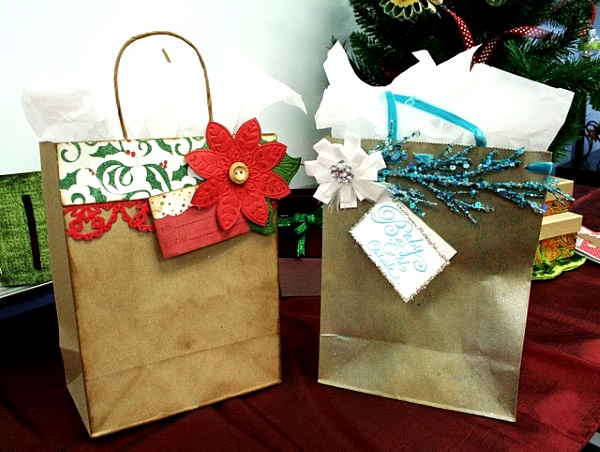 Cute Christmas Gift Wrapping Ideas
These are all fancy ways to wrap your covers. Promise, I'm going to do the reindeer gift wrapping to some of my gifts. There's very applicable to tube, square and rectangle items. The received would so love it!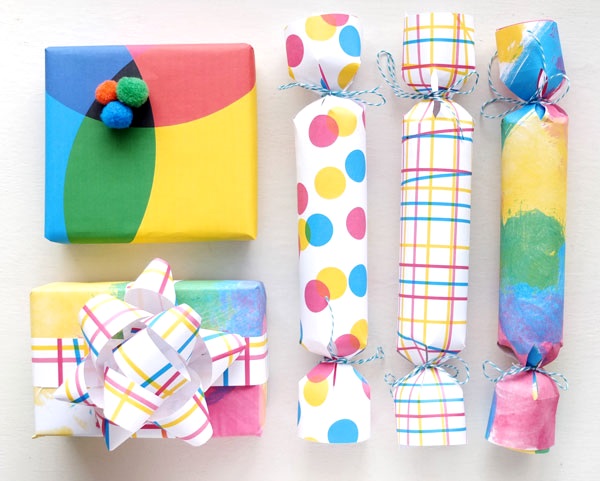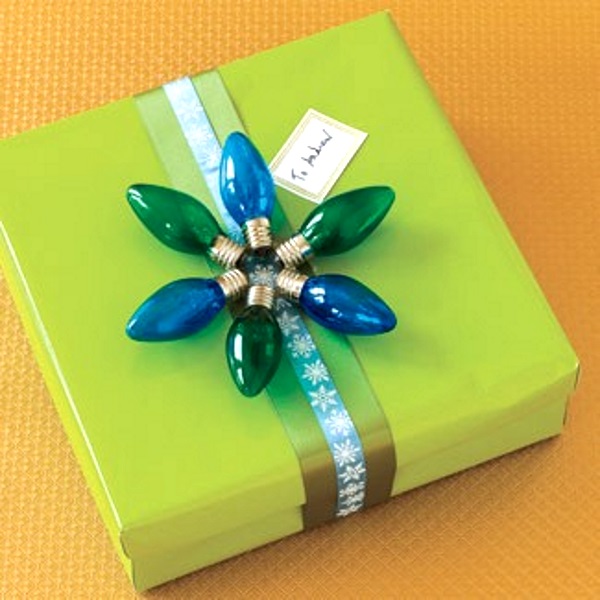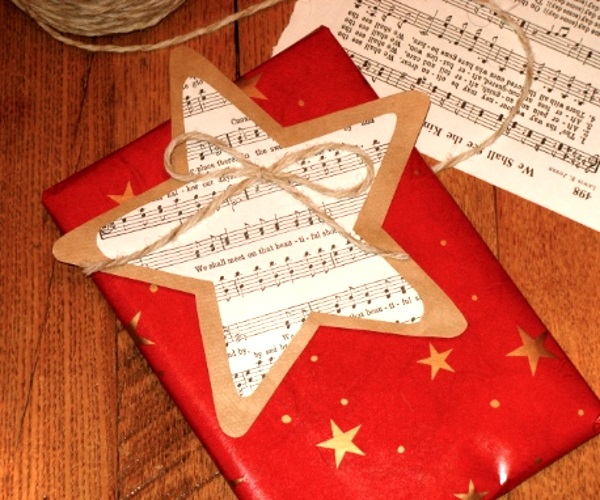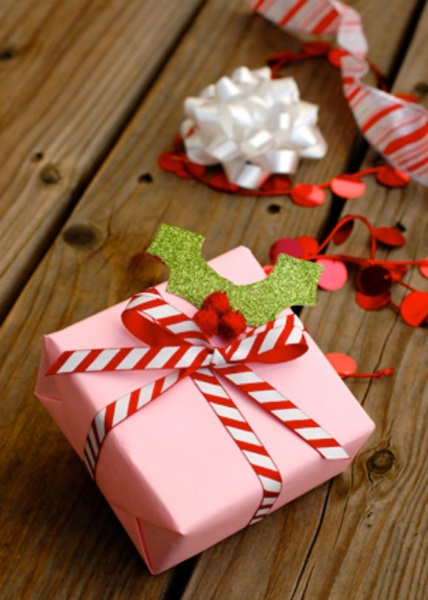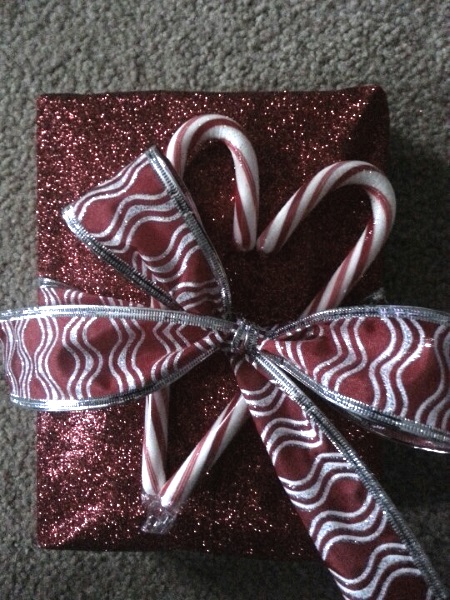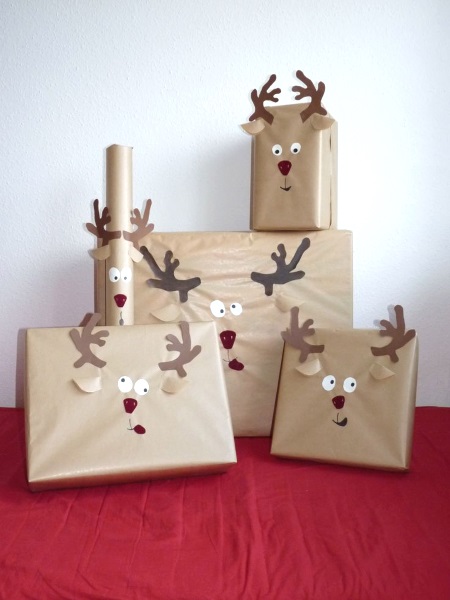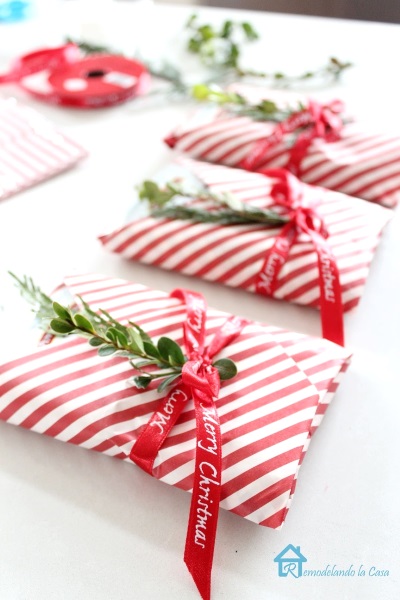 Beautiful Christmas Gift Wrapping Ideas
Extra laces or tulle, foils, plain papers, patterned papers and ornaments. Most of the samples have this metallic or glitter appeal of gild and silver making them look very elegant. As if you would wonder if the content is jewelry or something expensive too haha.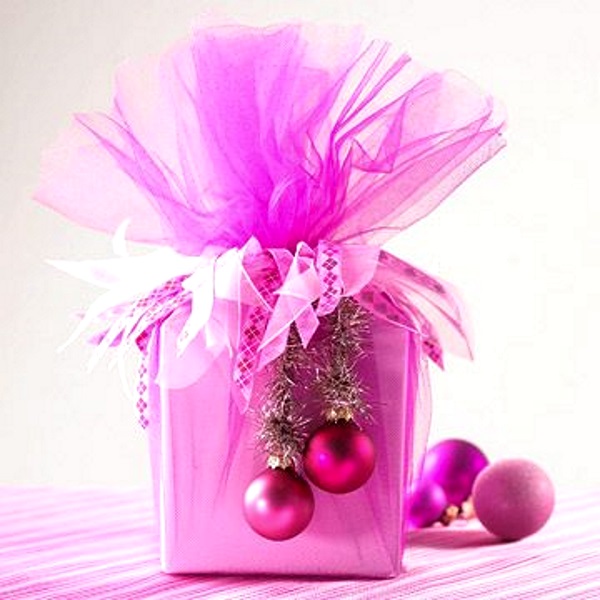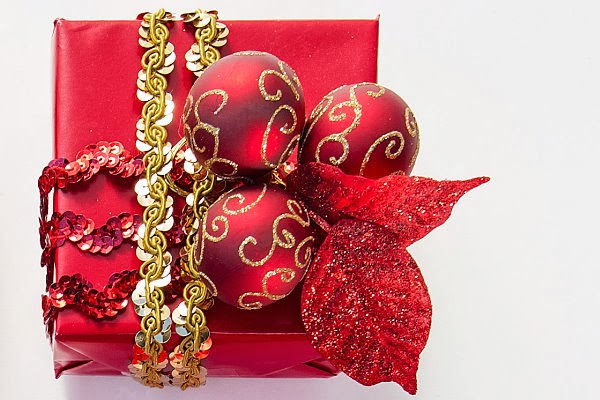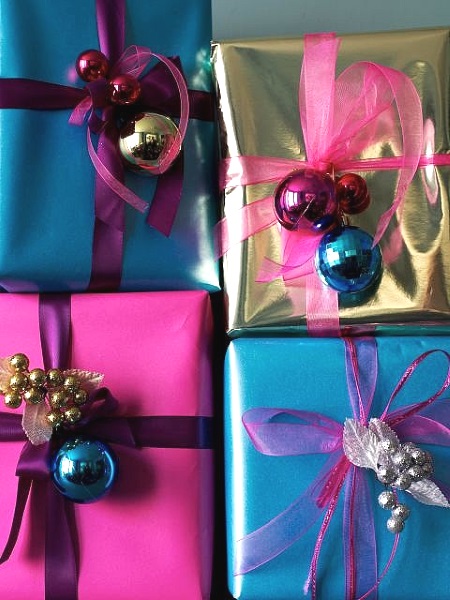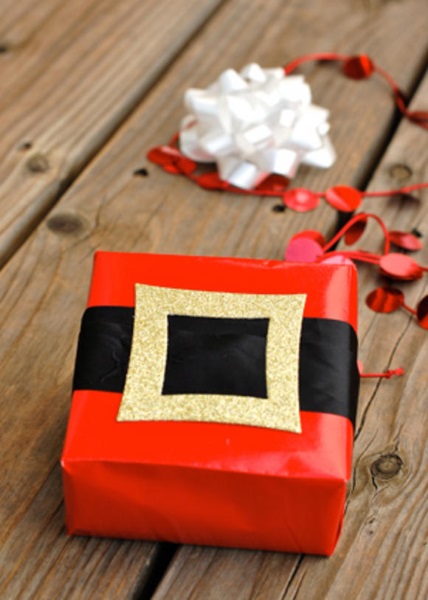 The contract of colors has a really pretty effect. This is one of my favorite!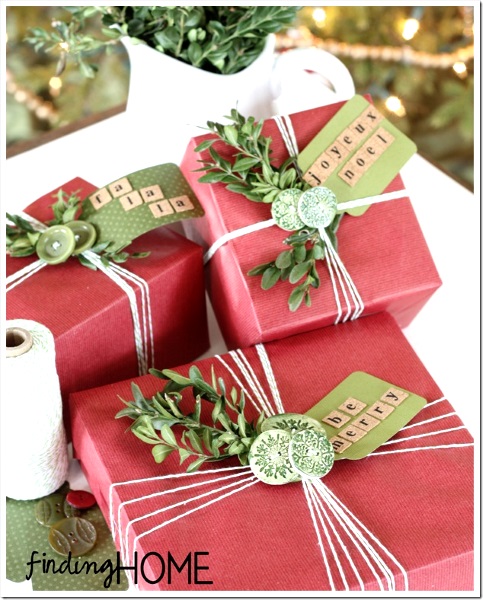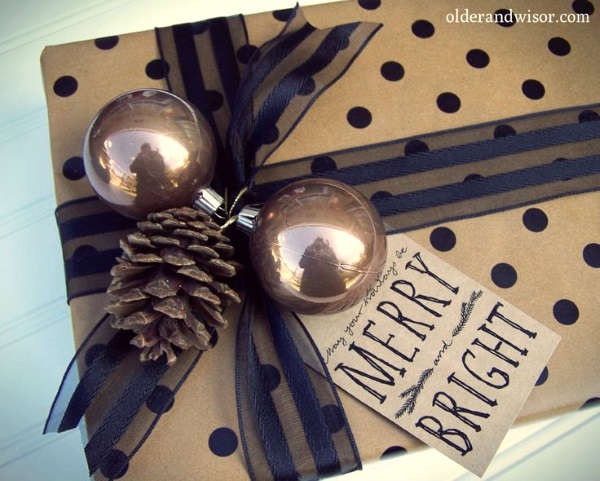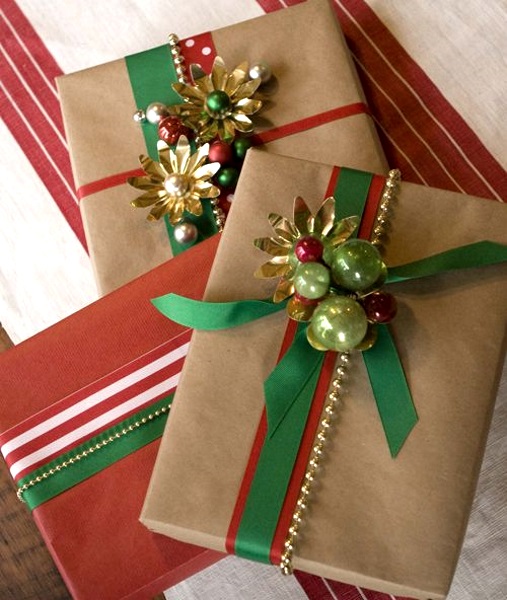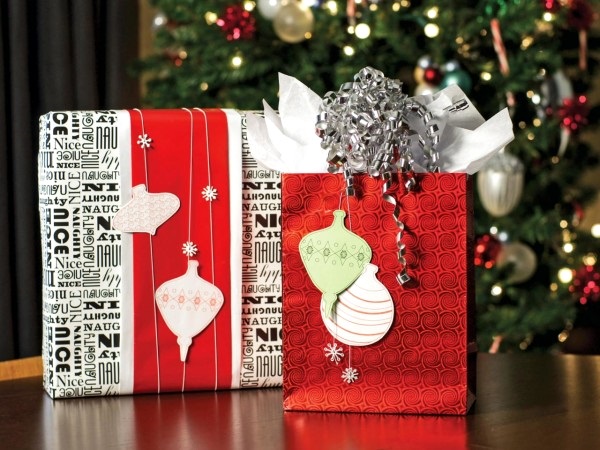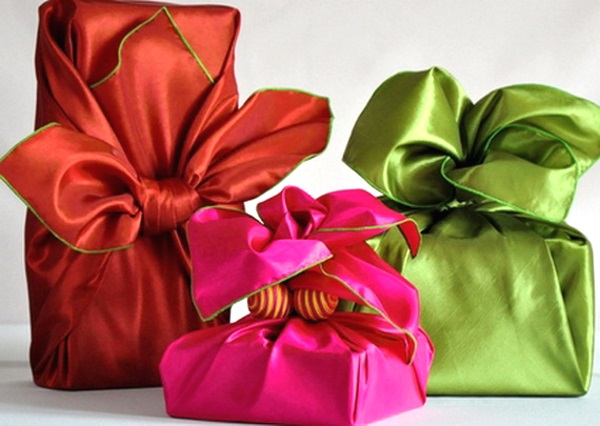 Christmas Gift Wrapping Ideas for Chocolate Bars / Rectangle Items
Who doesn't like chocolates? If you don't have much time to find for material gifts, go get some bars of chocolates and wrap it like a snowman. I'm not sure if they would even wanna tear your wrapper! Super adorbs!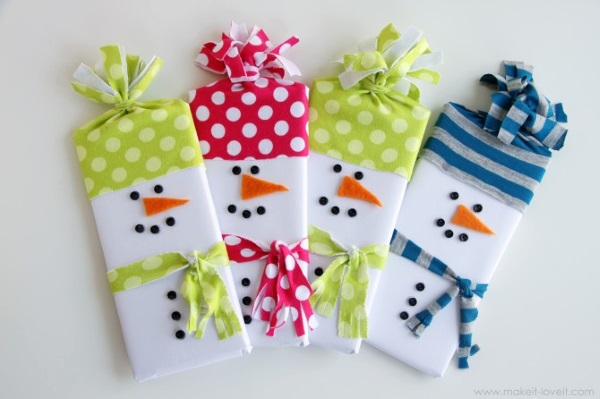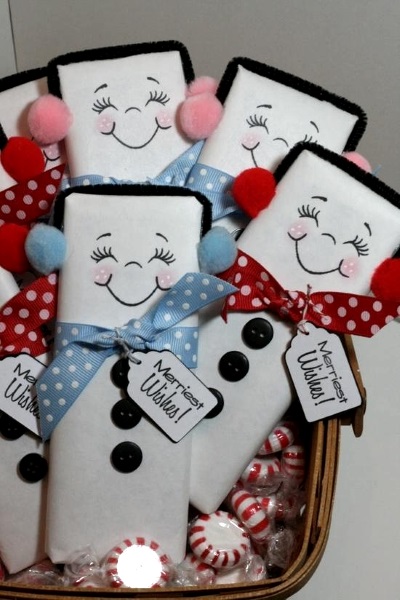 Christmas Gift Wrapping Ideas for Candies/ Goodies / Small Item
Adding a flavor to gift giving, here are few ways on how to wrap your goodies for your nieces, nephews, students or kids you want to give treats this season.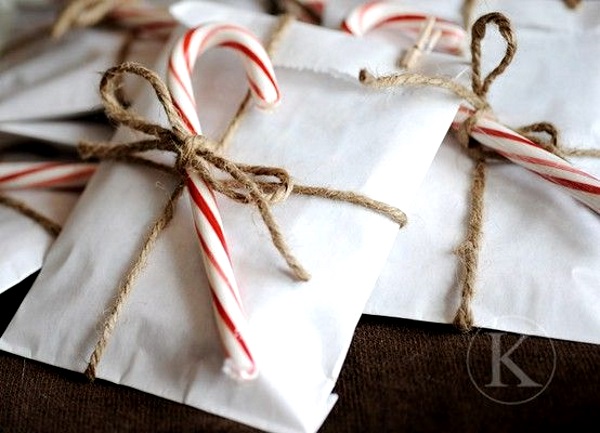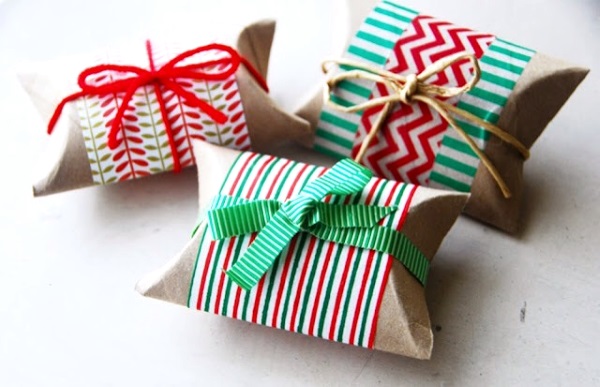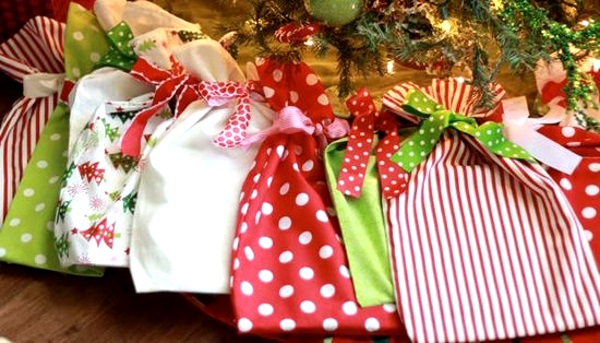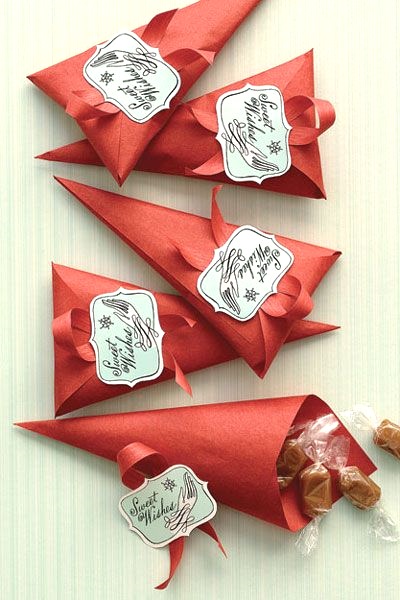 This is ideal for tube candies like Smarties, but I realized it's good for lipsticks too!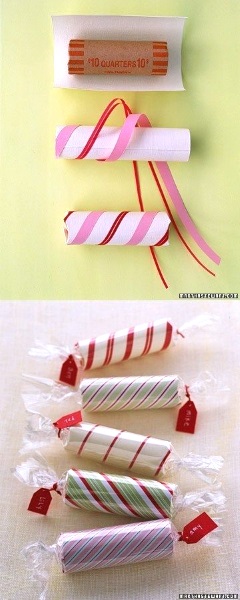 Christmas Gift Wrapping Ideas for Bottles
So okay, you wanted to give your dads, uncles, male cousins or friends a wine for the Christmas eve feast. You could just hang a ribbon and tag on the neck, or try these amazing bottle wrapping ideas below.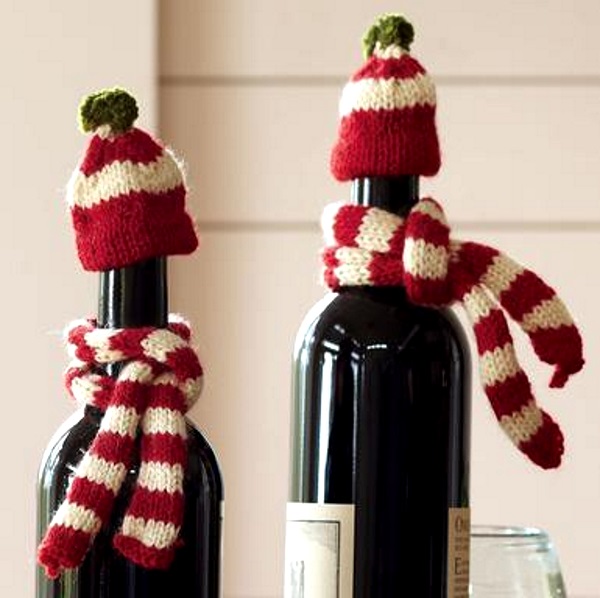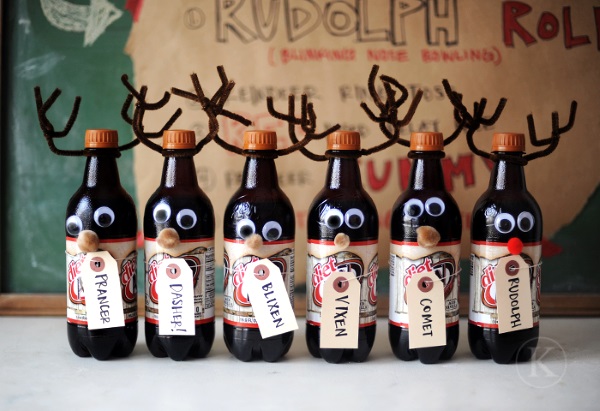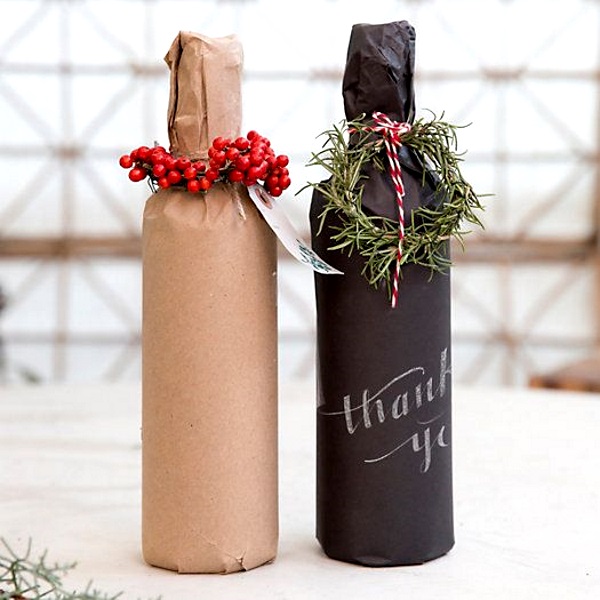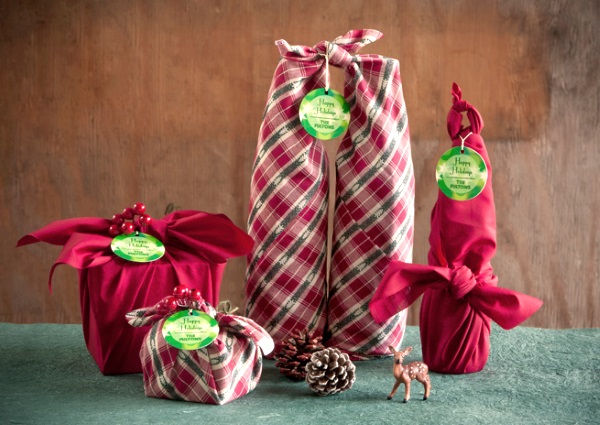 Jar Christmas Gift Wrapping Ideas
Goodies given for the kids are wrapped in nice fancy wrappers. Do you know we can also do that for our girl friends? Or maybe our cousins, office mates, church mates and relatives? Instead of giving them a pack of Hershey Kisses, unpack transfer to jars. Or maybe you have specialty pastries, send some cookies made with love and packed with care. Ideal for chocolates, cookies, candies, ingredients and more. These are really cute.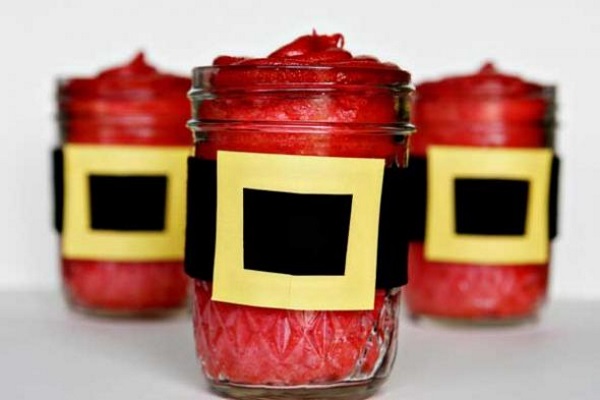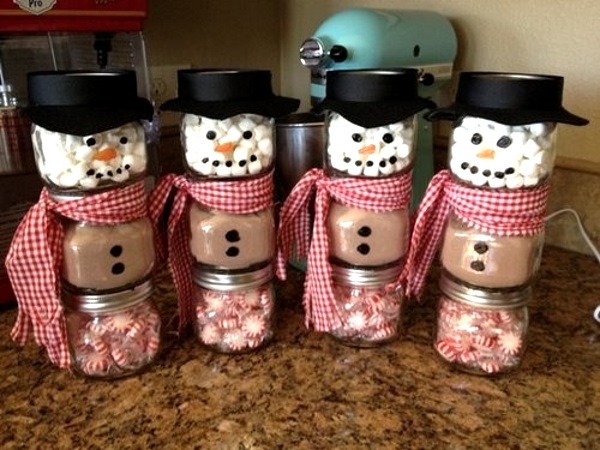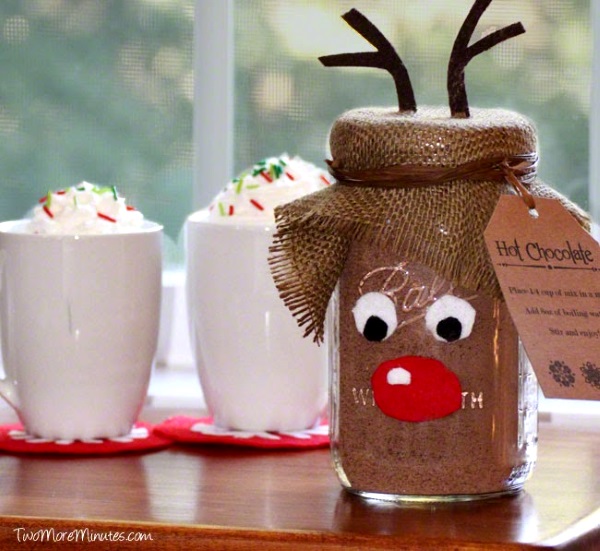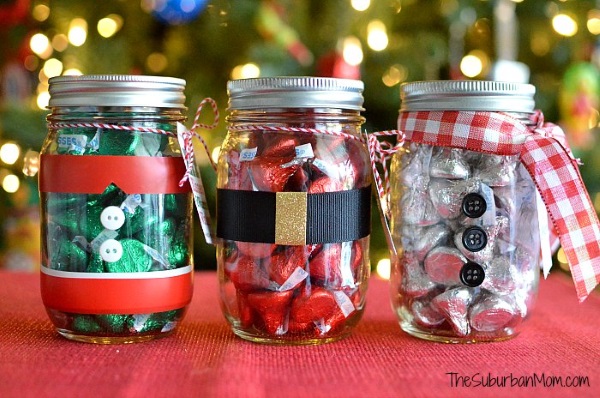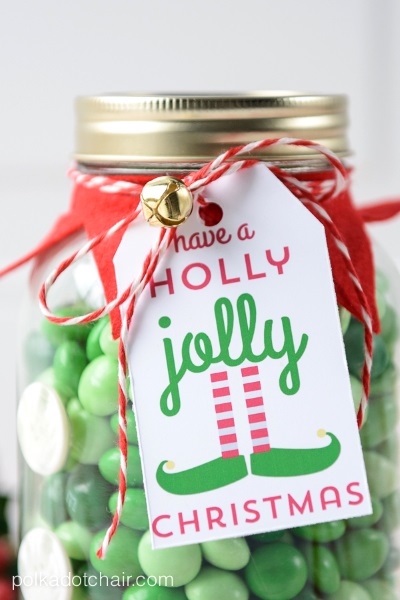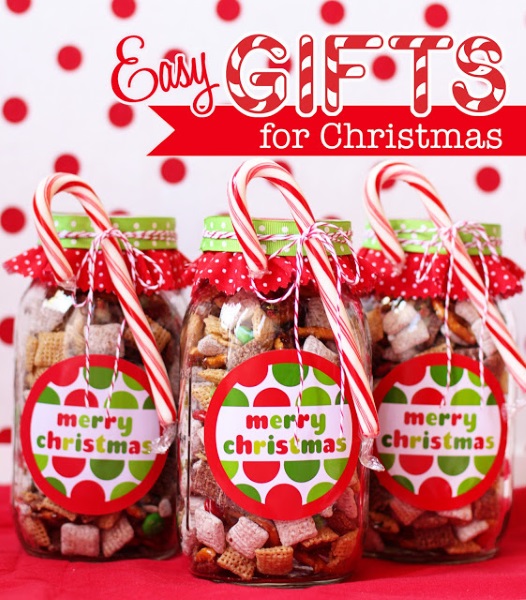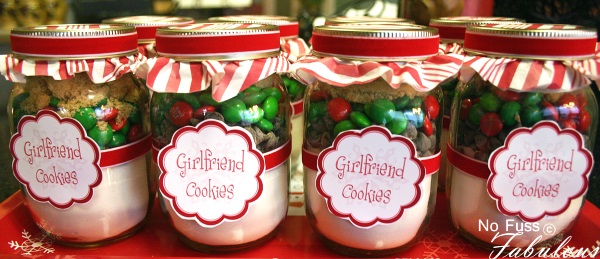 There's actually so much we can do for the gift to have a lasting impression. I would like to try lots of the samples above. What I couldn't find, is how to wrap round objects like balls. I remember the last time I gave one, I didn't wrapped it anymore and just clipped my ribbon and tag on the basket. Do you have any idea how? Please don't hesitate to write on our comment section below. We would love to feature it here. We do hope you enjoyed this page. We want nothing but the best for our dear readers. Have yourself and Merry Christmas everyone!