What's your idea of a perfect Christmas decoration? Do they have to be really huge? Do you shop for some expensive ones found in the shopping centers? Indeed it's the season worth celebrating but not to the extent that we would be spending too much for our decorations at home. Remember, we could always use our previous decoration materials, given that we should learn to modify them. Mix and match is the key. Here in Snydle, we always encourage handmade crafts and DIY projects. There could be lots of beautiful products sold on Ebay, Etsy and Amazon but if we only try a little, we can always bring out the artists in every one of us.
In this compilation, we will share with you the Best DIY Christmas Table Decorations we've found online. If you think you've seen enough from our Best Christmas Centerpiece Ideas, well not really because there's a lot lot more that will surely amaze you! These are DIY Christmas Table Decorations that captivated the hearts of the many users of Pinterest. They've been pinned and re-pinned for countless times deserving to have a compilation in this blog site. All handmade Christmas table decorations that are pleasing enough to establish a fun-filled Christmas spirit in every home's dining room. Instead of buying expensive Christmas centerpiece from the malls and department stores, let's explore our inner talent of creativity. Handmade Christmas decorations are the best because we get to use some recycled items and our finished products are unexpected- a surprise indeed! With our personal touch in it, everyone in the family would really give you an applause for your effort to make the dining place attractive and entertaining.
Snowflakes Table Cover
Insteadof the usual table cloth, try this one. Create a table cover made of snowflakes with random styles and sizes. It would actually be better if there are really huge ones in the center.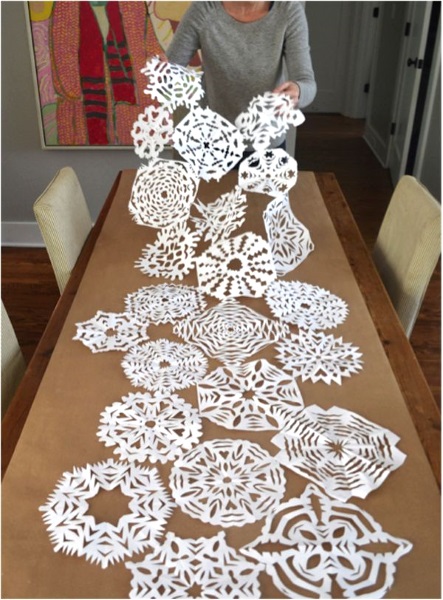 Family Frame Wreath
Choose the best photos of every member of the family and create your own Christmas family portrait, then eventually turn it into your centerpiece!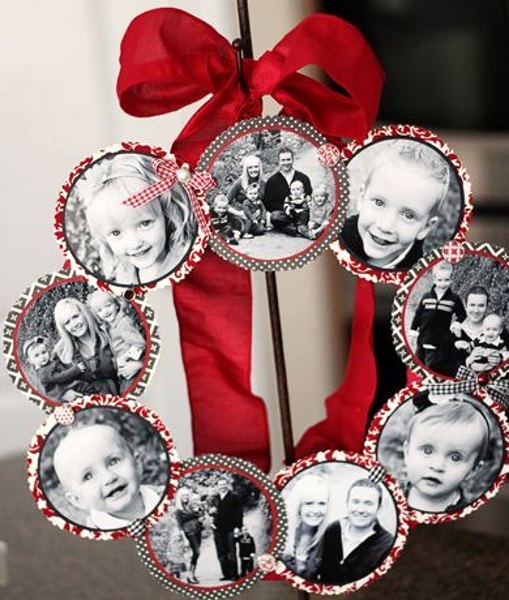 Try Santa Hat Christmas Centerpiece this year.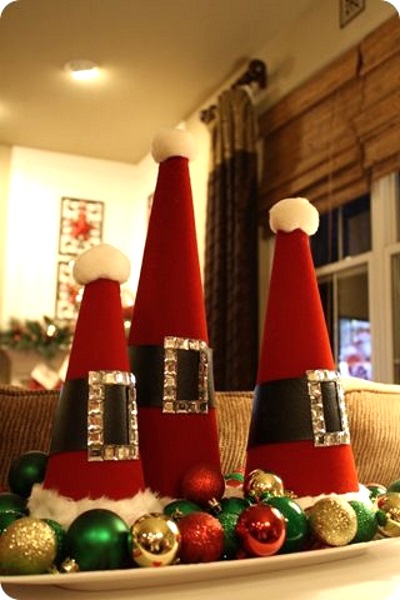 Or this Santa Hat Christmas Table Decorations with fluffs!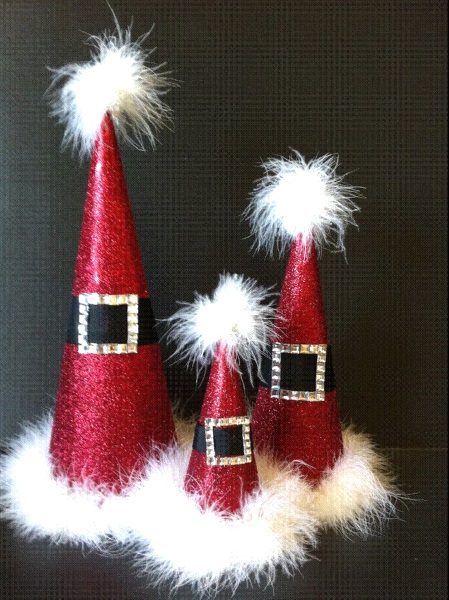 Beautiful DIY Christmas Table Decoration
This is one of my favorite!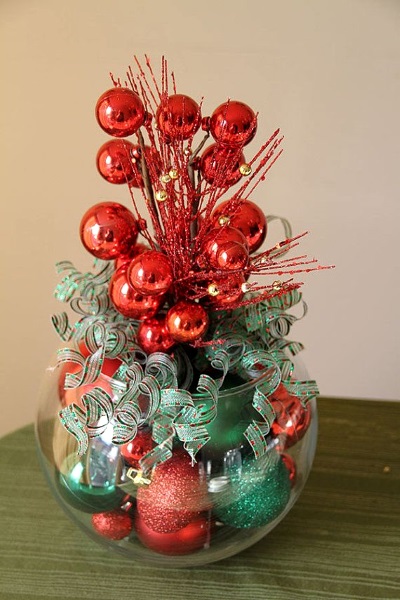 This paper craft DIY Christmas decor is very creative. These are sheets of an old book, then use buttons and some ribbons. Very rustic!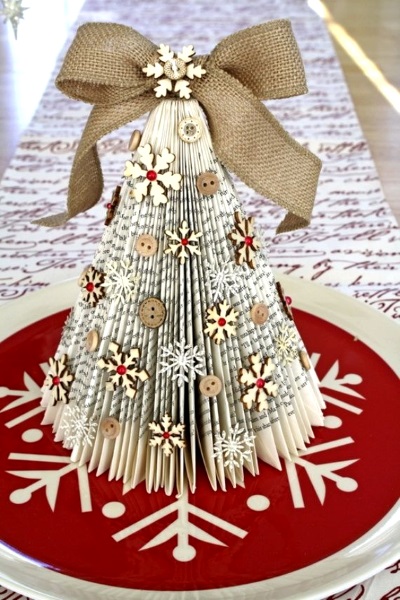 Simple Paper Christmas Tree Decoration
They may look simple, but they're very elegant looking. If there's one material I would add on this, glitters!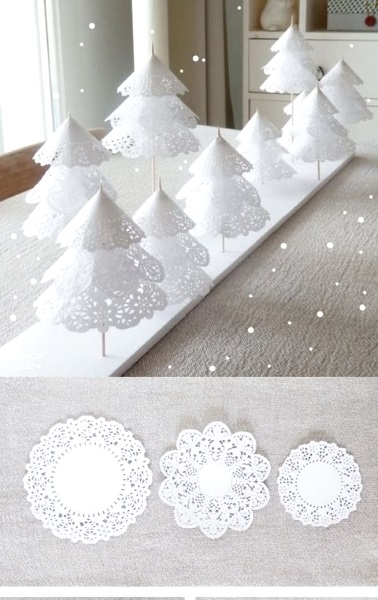 Led Candles surrounded by tiny ornaments.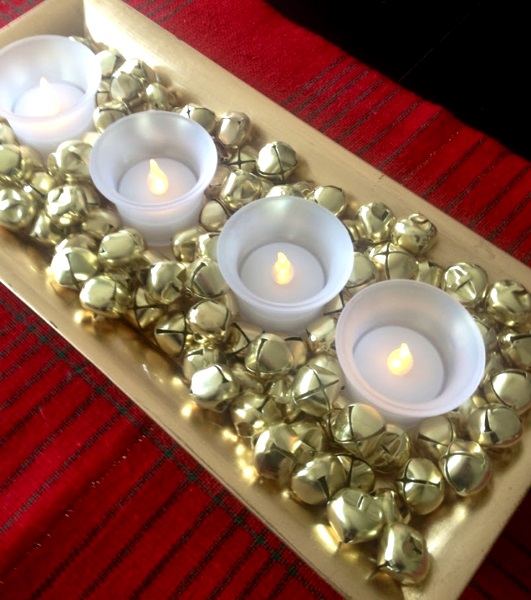 Those are yummy marshmallows and peppermint candies. If you have lots of empty cloche, votives or clear vases then you have lots of option to use them as Christmas centerpieces.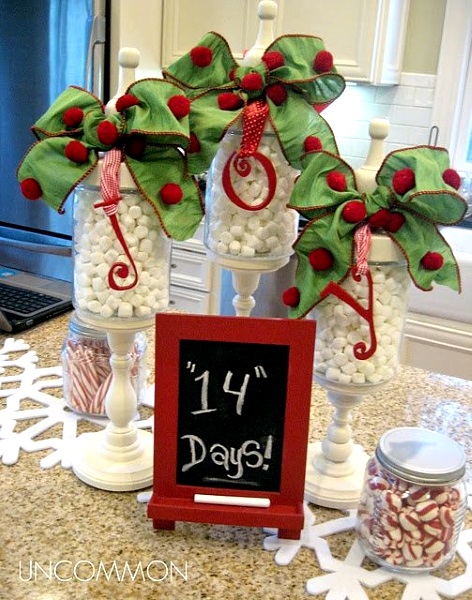 Pringles Christmas Decorations
The Santa is obviously the size of a Pringles tube. Have you been keeping some? Use them now!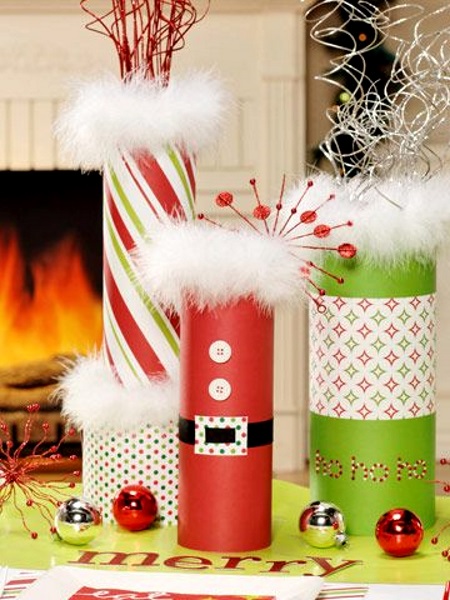 Cute Christmas Table Decorations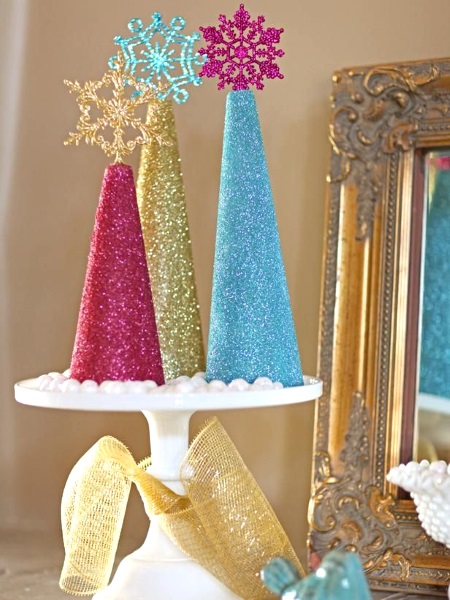 Cheap DIY Christmas Decoration
Buy a set of ping ping balls and draw them like the face of Frosty the Snowman. Very cute!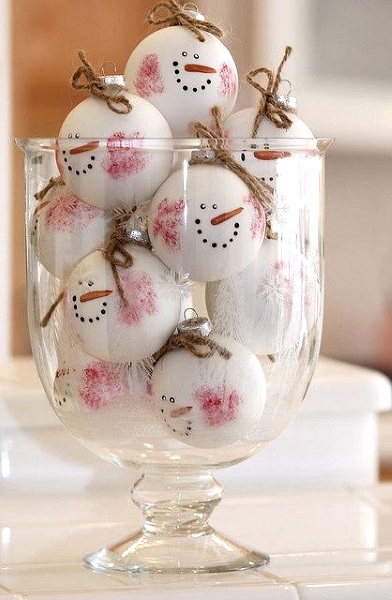 Amazing Christmas Table Decor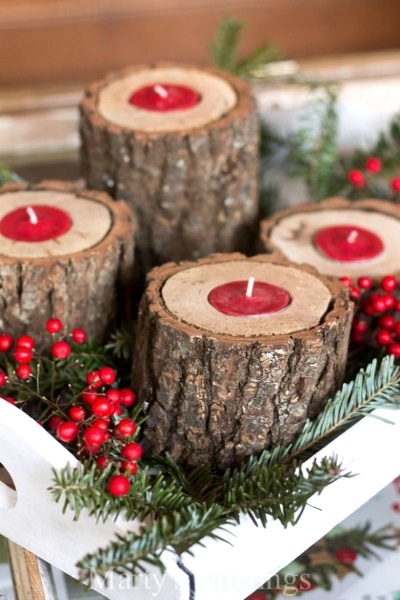 Lots of extra Christmas ornaments? Go get some twigs, paint it gold or silver then hang your tiny balls. Surround the centerpiece with wine bottles filled with the same ornaments. Lovely isn't it?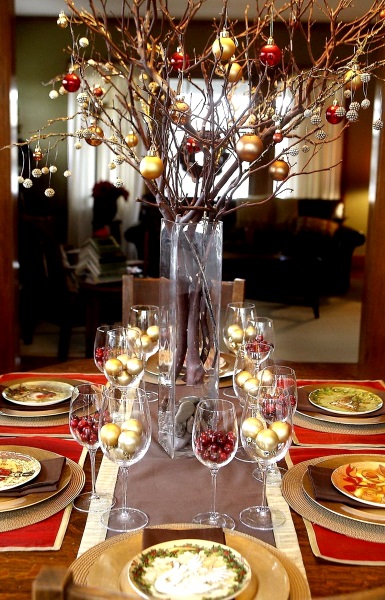 Beautiful Christmas Centerpiece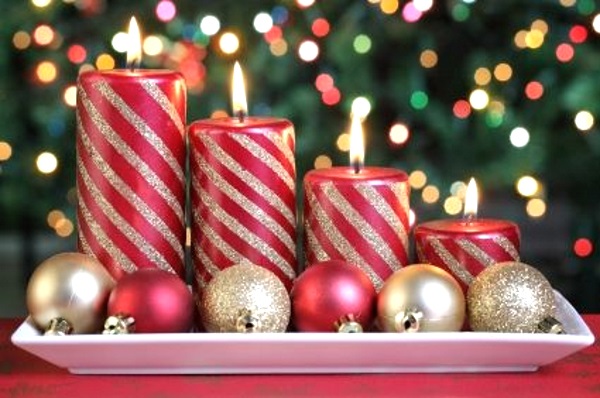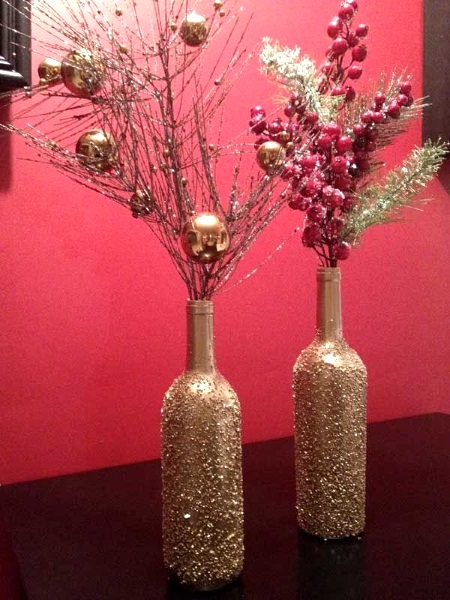 Peacock Christmas Wreath for Table Decoration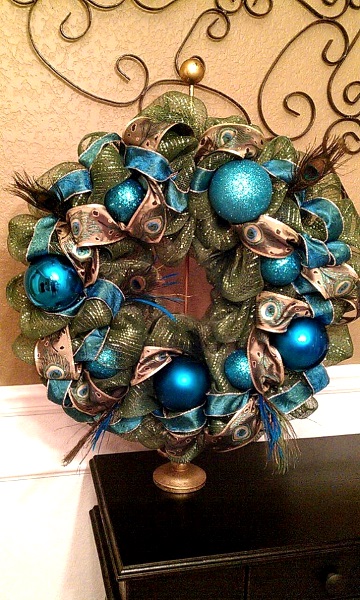 Pine Cones Christmas Table Decors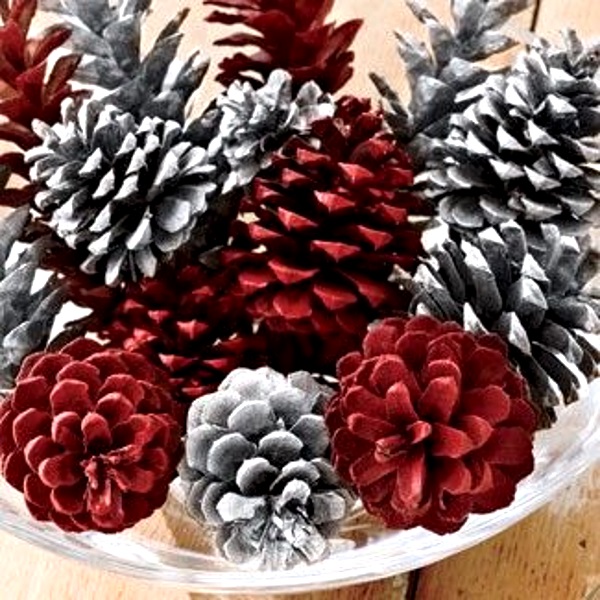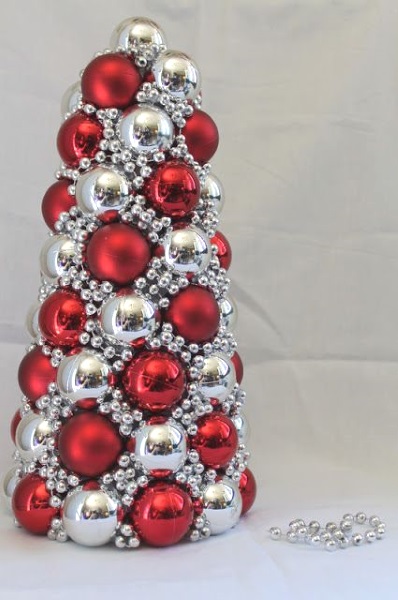 DIY Paper Christmas Decoration Ideas
Never ever throw an old music sheet. Use them wisely, for decorations or for Christmas gift wrapping!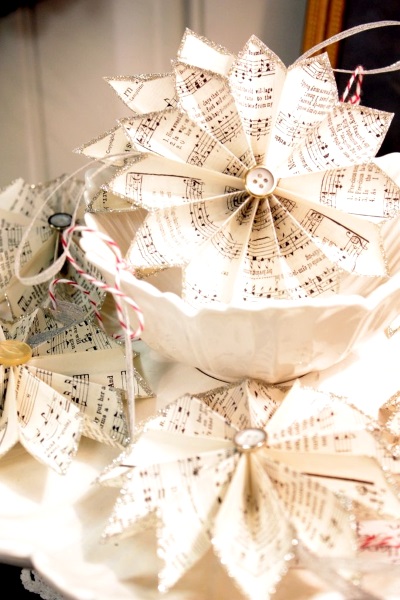 Easy DIY Christmas Table Decoration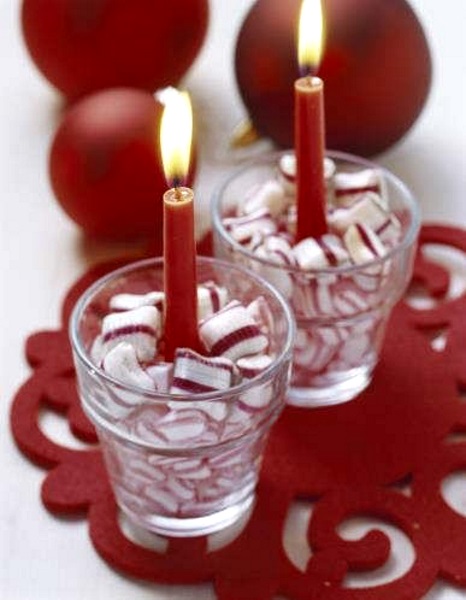 Creative Christmas Table Decorations
Maximize the use of your empty bottles. They look good as vases right?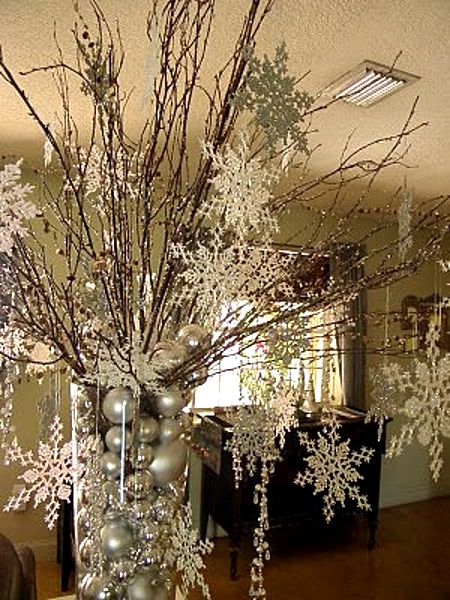 Santa Hat Table Decors with Candy Canes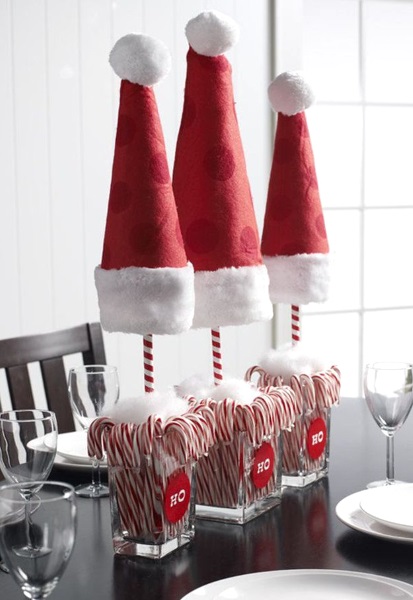 Wine Bottles Christmas Candle Holders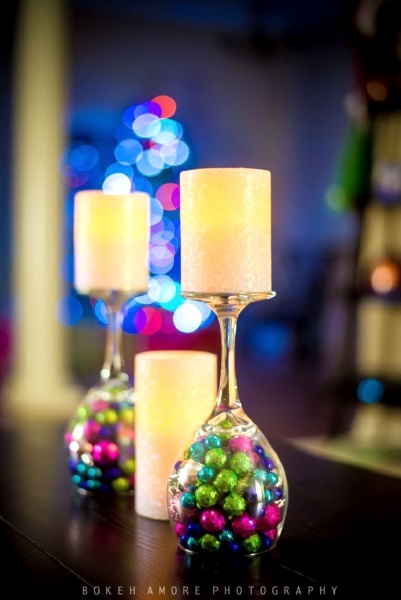 Artificial Snow on Christmas Lanterns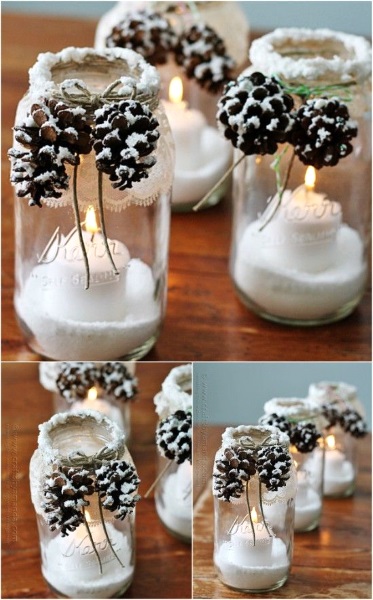 DIY Christmas Ornaments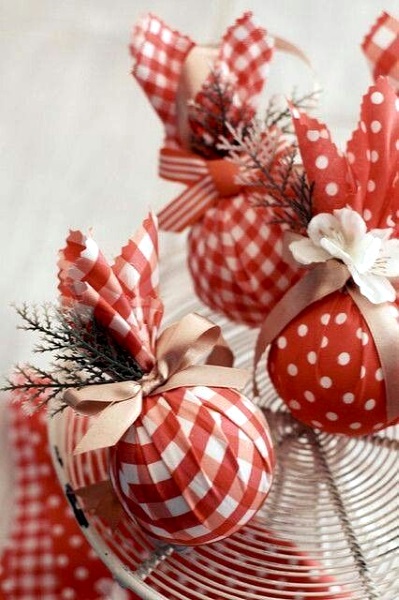 Wine Bottle Santa with kisses
Make lots of this project and place on different areas of the table. Who doesn't love chocolates?Everyone would be so happy!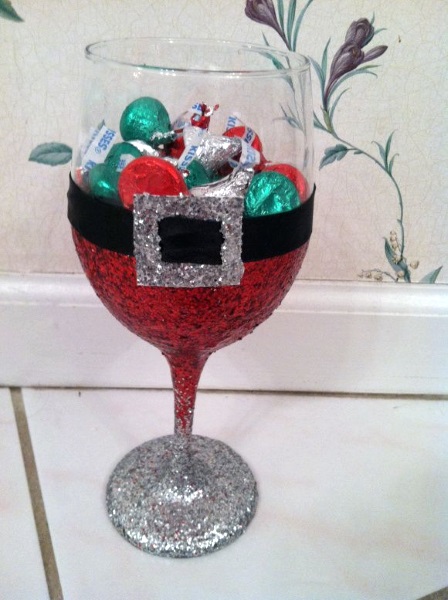 DIY Christmas Ornaments Table Decoration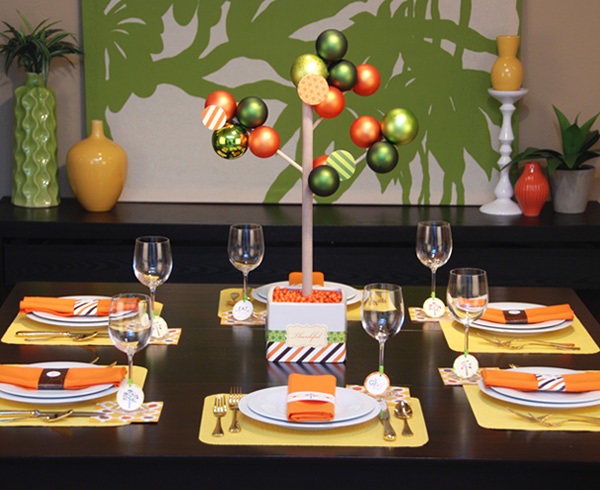 Pine Cones Christmas decors with those tiny balls on each tip. Use glittered beads or whatever is available for use.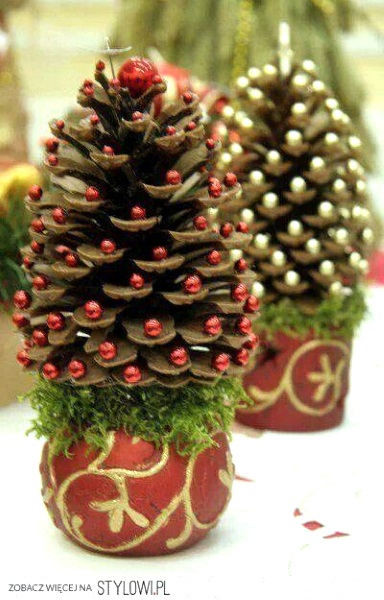 DIY Reindeer using corks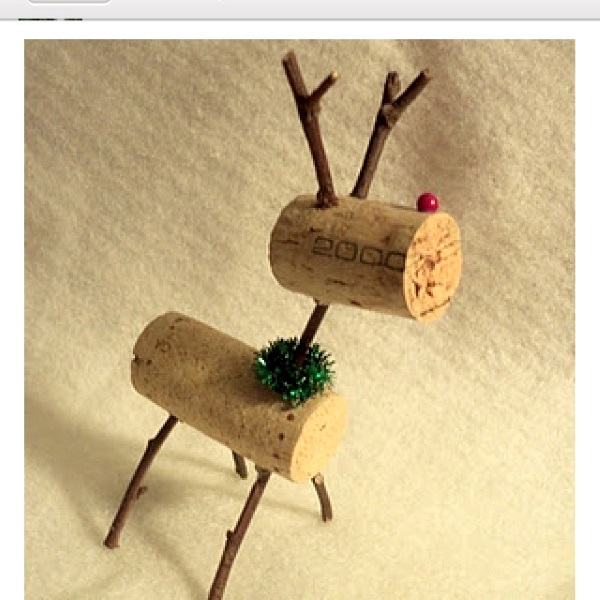 Ornaments turn into tiny centerpieces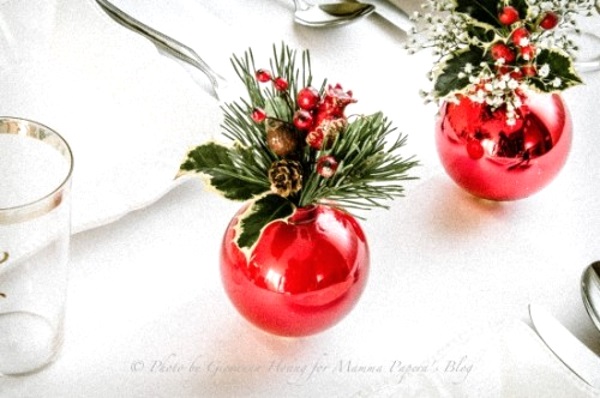 Few Christmas Table Setting Ideas
Instead of writing their name on a card, write it on a ball like a Christmas ornament and place on their plates.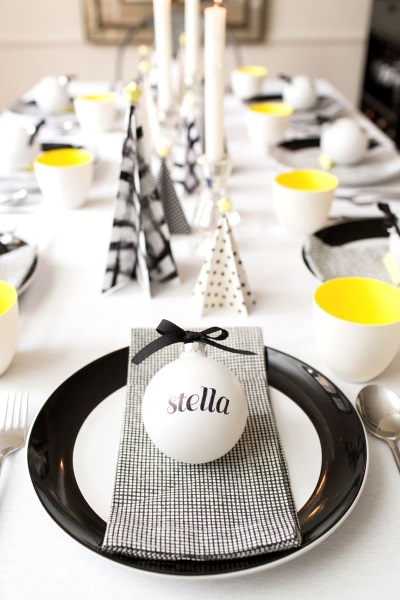 DIY Christmas wreath as a name holder.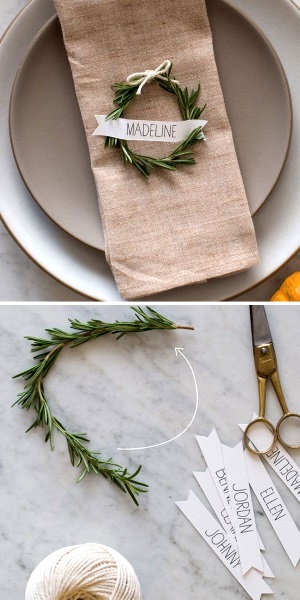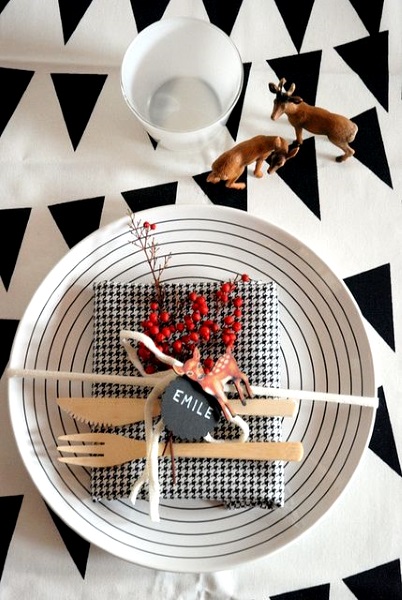 Pine Cone as name holders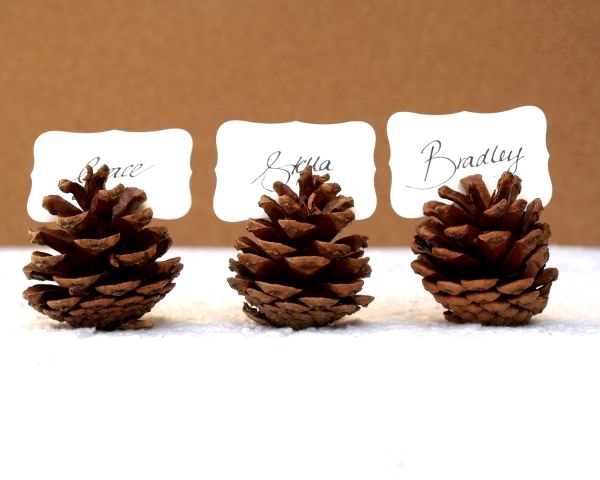 That tiny pine tree with the member's name as the tree topper.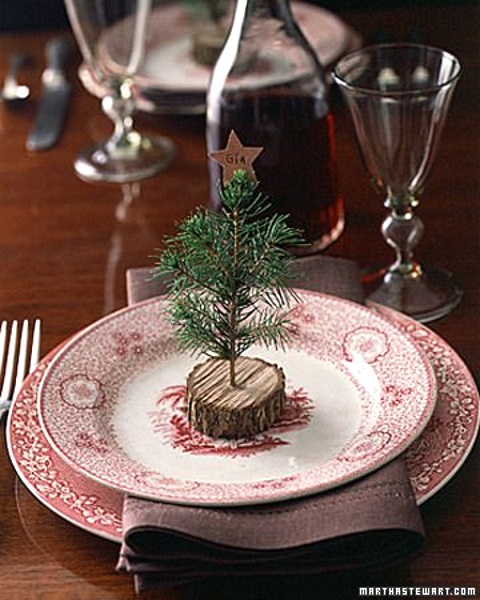 Music sheets use to dressed utensils instead of table napkins.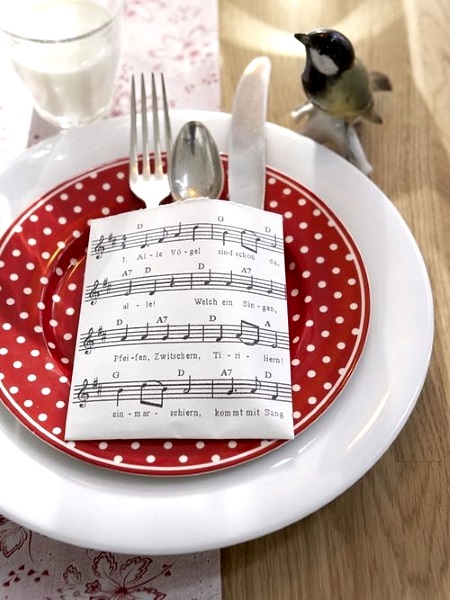 Santa dress for your utensils.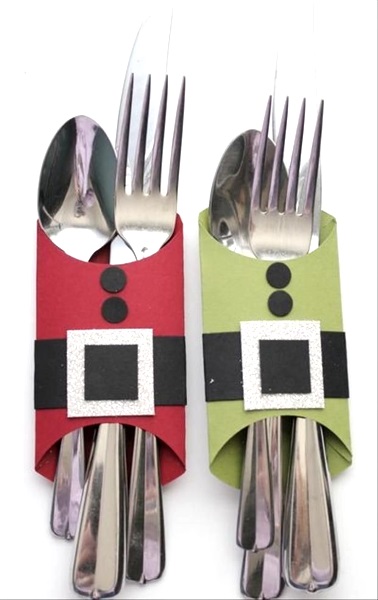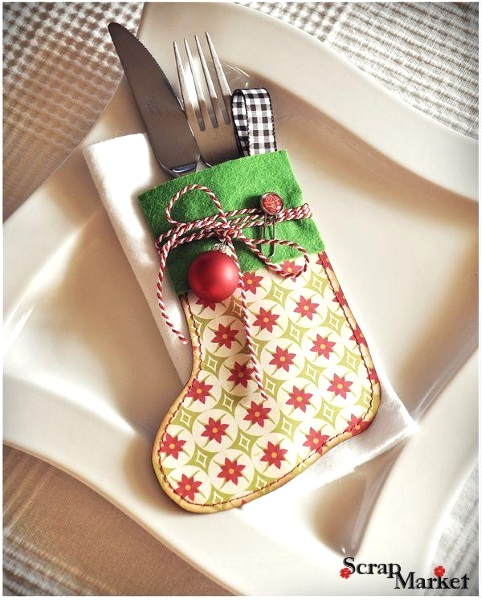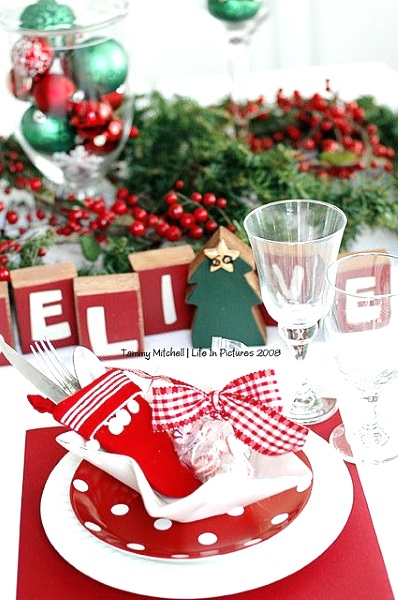 Another DIY Christmas Wreath table decoration

Hang pine cones at the edge of your tables. Bright idea!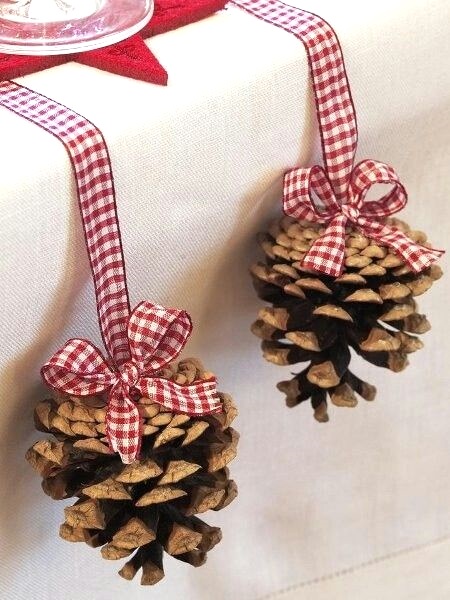 Sexy legs you got there. haha. Christmas table stockings!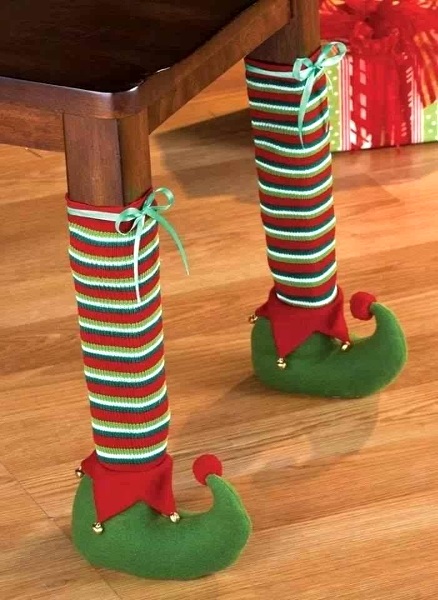 Santa Hat Chair Covers
I will be gathering Christmas decorations for chairs next time!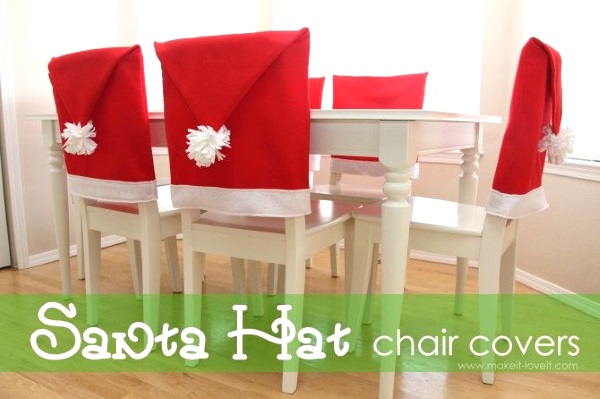 Christmas Table Chandeliers
Pink laces/ribbons and pink ornaments. What more could I ask for?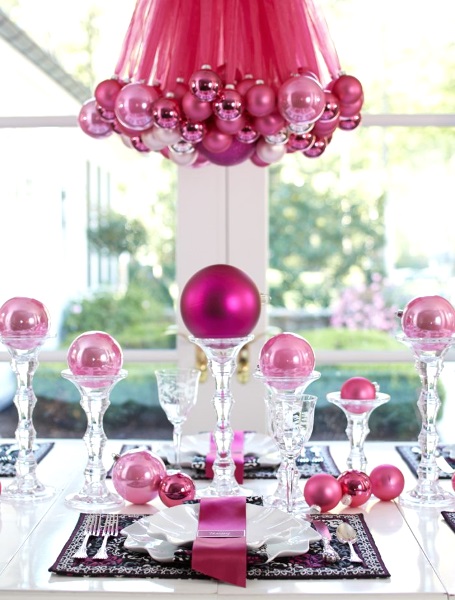 Here's to closer look. Isn't she pretty?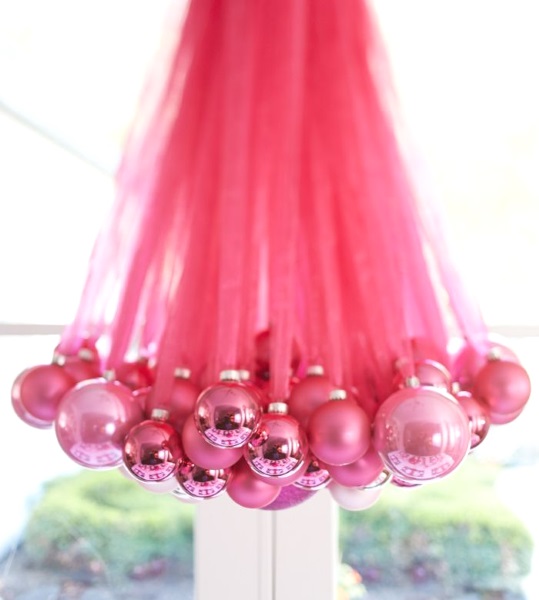 Red and white hanging ornaments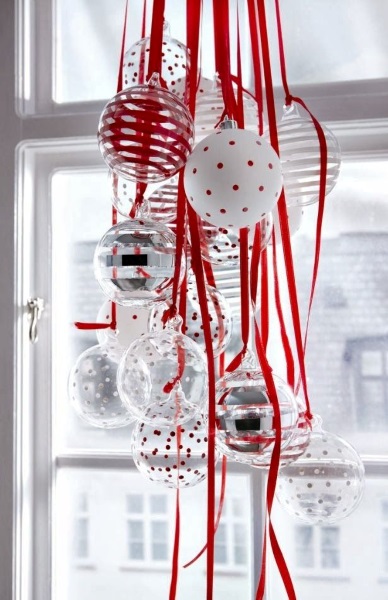 Twigs and white ornaments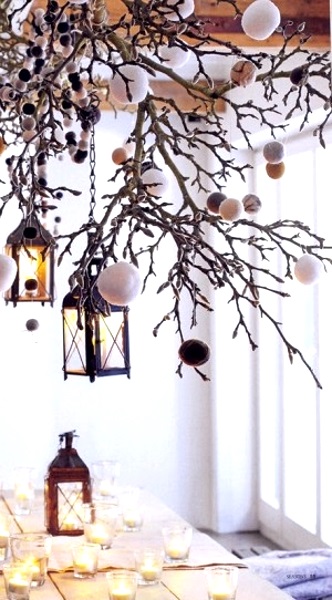 Stars and vines hanged on a branch above your table.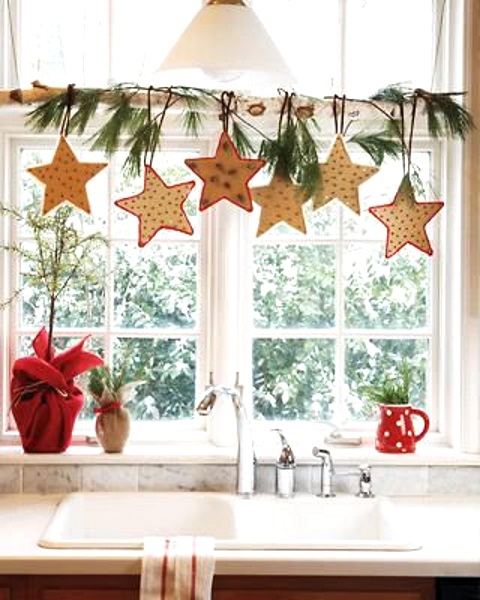 Hang ornaments on your kitchen light/chandelier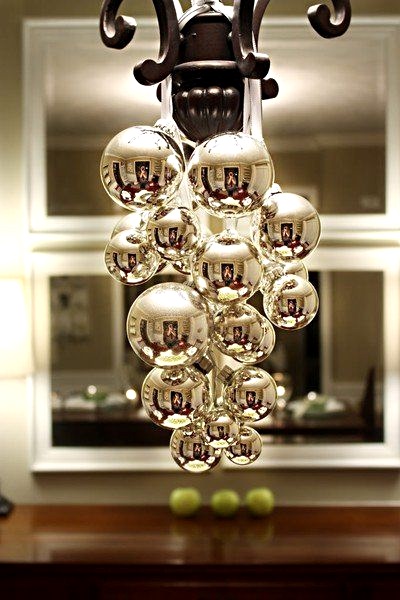 Hanging Christmas Wreath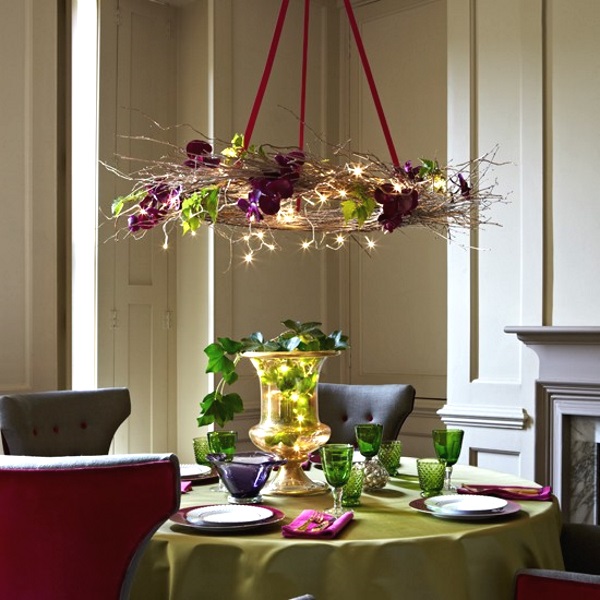 I will be looking forward to feed backs on our comment section. If there are DIY Christmas decorations above that you have or will be trying this year, please don't hesitate to share your own photos so we could feature it here. We appreciate everyone's creativity and resourcefulness. Share to your girl friends especially those who are having hard time on how to begin with their decorating tasks. Don't forget to hit the Facebook like button, pin on Pinterest, tweet on Twitter or email to your loved ones. They'd thank you big time for sharing the wonderful ideas above. Have a very Merry Christmas dear ones!