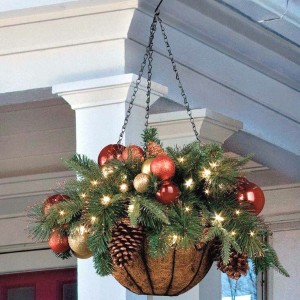 It's been really overwhelming for me, these past few weeks. We've been able to searched and compiled the best Christmas decoration ideas that would suit indoor, outdoor, door itself and even the different areas of our homes. Tons of DIY Christmas projects have been listed and we're so glad there's lot of crafters out there generously sharing their works of art. Christmas is a festivity acknowledge everywhere in the world. This holiday fills the homes, buildings and even the streets with attractive colorful decorations. I simply can't get enough and I think I'll never get tired of searching for interesting and unique Christmas decoration ideas. If you are feeling the same, well I would like to let you know this new post is a compilation of DIY Outdoor Christmas Decorations!
For outdoor Christmas decorations, we would expect them either to be huge or the color should be really striking. So that the people passing by your house would really see your DIY decors. Upon seeing it, they may be amazed and who knows it could be their inspiration for them to also beautiful their yard for Christmas. Here in our country, homes with glories decorations and Christmas lights are remembered yearly, featured on TV programs and became tourist attractions because of their effort to spread the holiday season ambiance over their neighborhood.
Have you been enjoying our list of Christmas ideas? If you are, well brace yourself for another terrific browsing experience for these random DIY Christmas decoration ideas. All are handmade, given that you have materials available to assemble these Christmas projects. Decorate your door with wreaths, your porch with lovely crafts, your mail box, fence and many more ways to entertain everyone who would walk by your home. Who knows? Your home could turn into a tourist attraction too with people taking pictures, you may not even know about it until you see it viral online.
Outdoor Christmas Decoration ideas
The most common way to decorate our front porch is by hanging a wreath on our door. With enough time and materials, hanging ornaments or Christmas vases on each side would be great. It's up to you if you want a colored theme or just have it mixed-up. Here are few ideas you can check.
Red and Silver Christmas Theme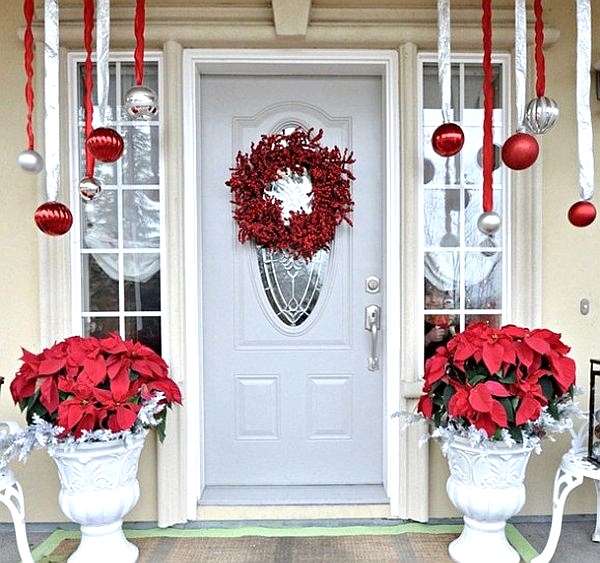 Rustic and Gold Christmas Theme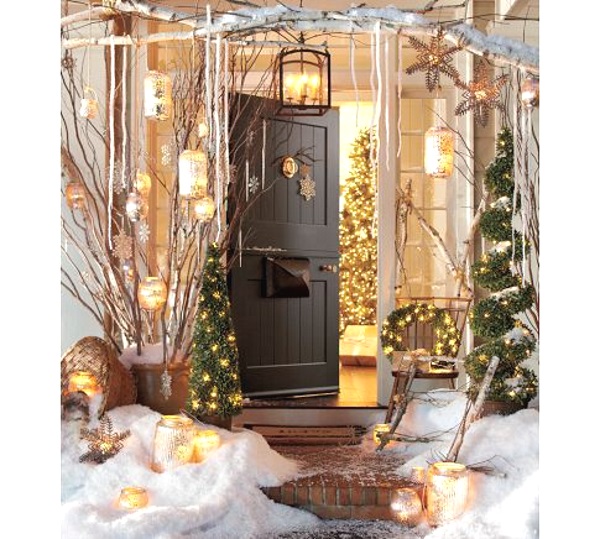 Green and Red Christmas Theme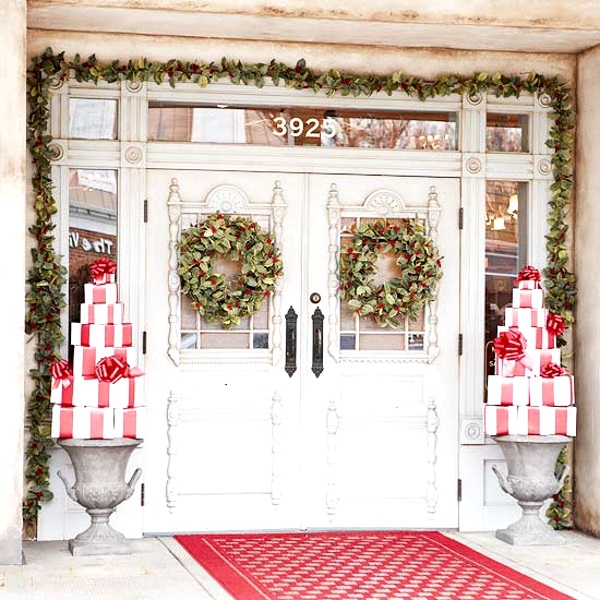 DIY Christmas Wreath Ideas
Feeling crafty for the season? Try any of these wonderfully made DIY wreaths. Some materials are composed of papers, twigs, extra ornaments, cloths and more.
Christmas Paper Wreath – Mistletoe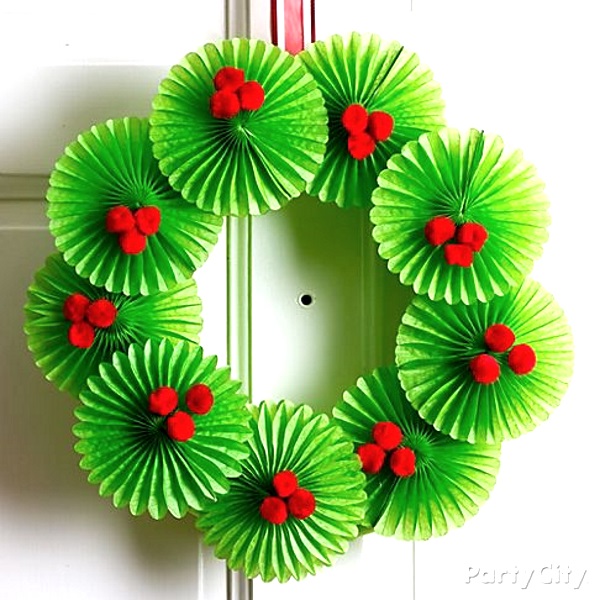 image source
Twigs and Ornaments Wreath
Pick up some nice twigs from your yard. Paint them white and create a frame out of it. Hang few Christmas balls using a nice ribbon.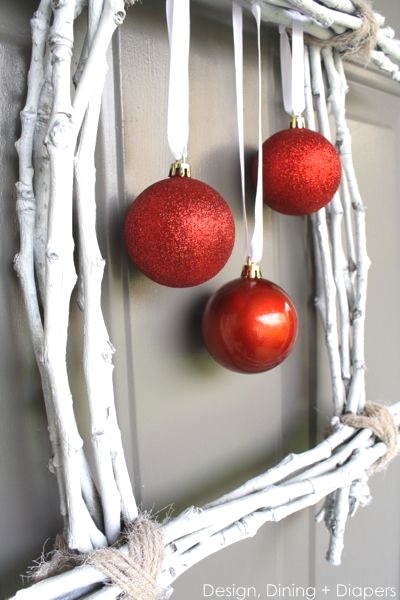 Beautiful Christmas Wreath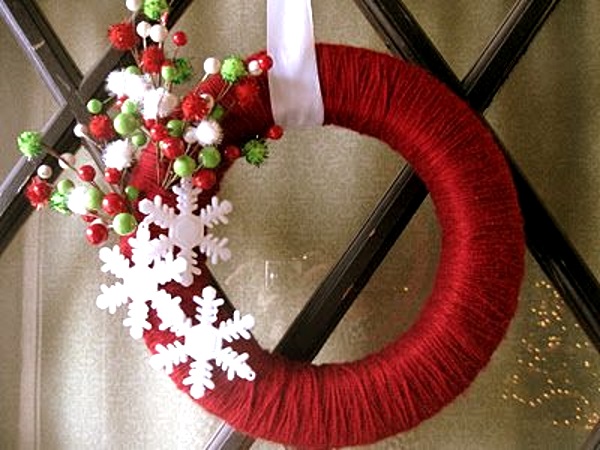 Do you have extra white cloth or tule? Cut them into same sizes and tie them into a circle frame. Hang tiny ornaments and add a nice bow on the top center.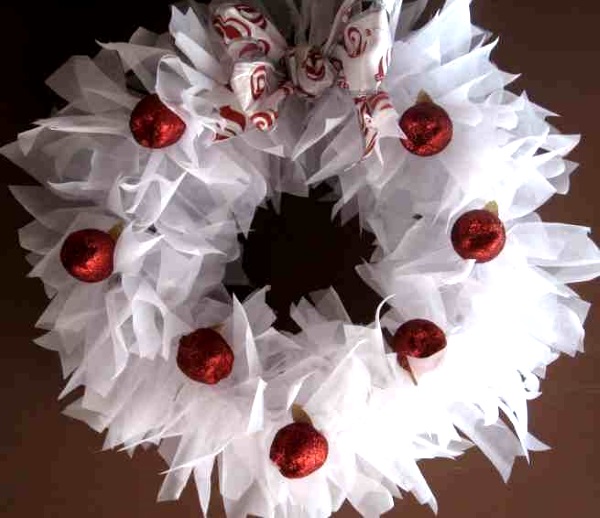 Rustic Christmas Wreath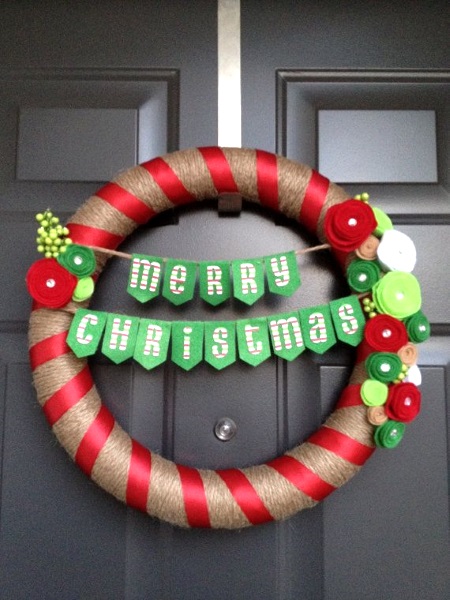 Candy Cane Wreath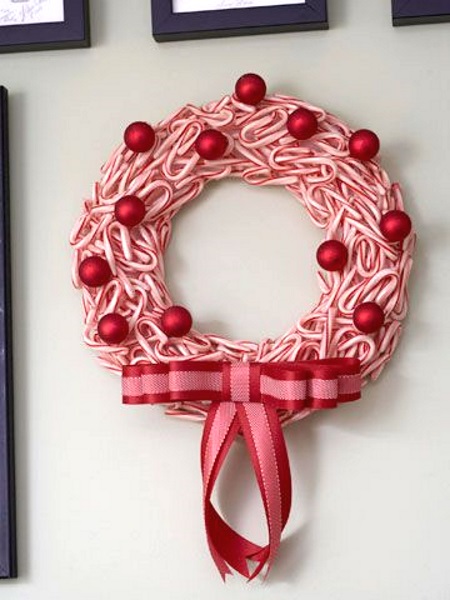 Do you have a bunch of yarns? Make yarn balls of different colors and sizes. Turn them into a unique wreath for your door.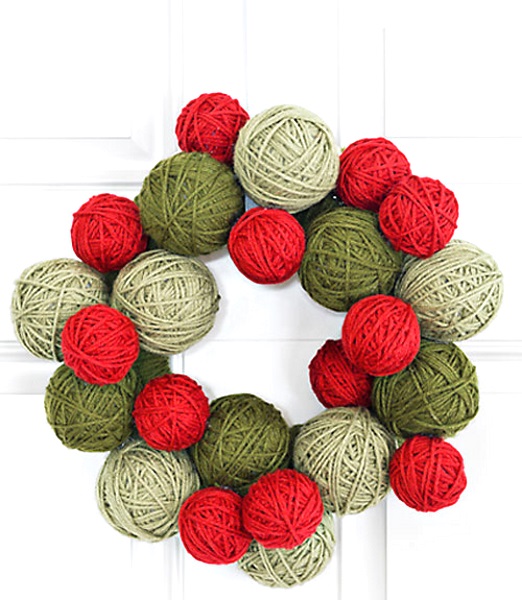 I've seen a Santa door hanger couple of times on Pinterest. This could also be a nice door hanger for Christmas. A basket of cranberries and pine cones.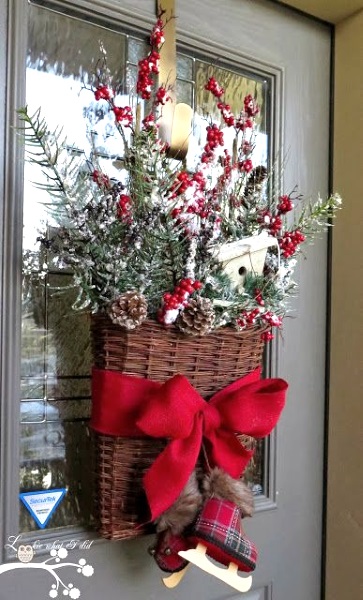 Go ahead and decorate your lamps,lanterns or porch light with awesome Christmas decors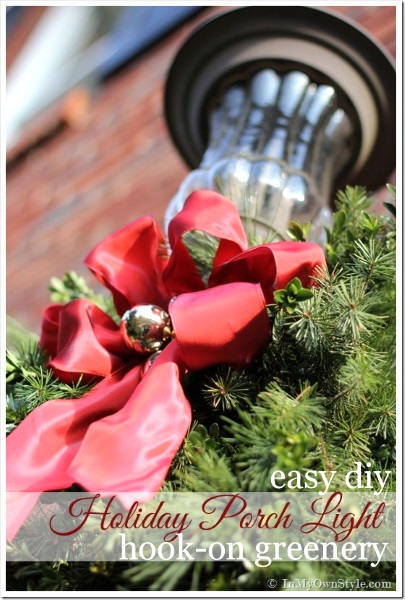 Rustic Outdoor Decoration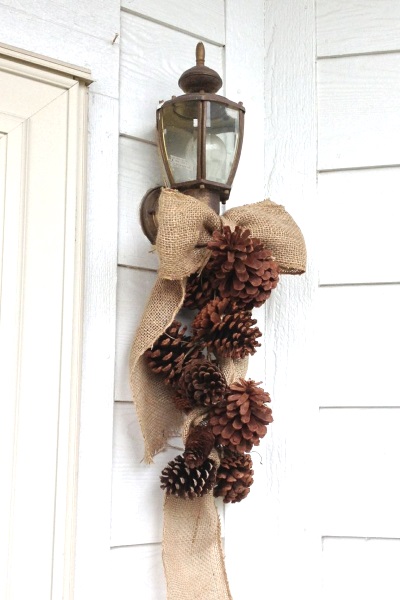 More Front Porch Christmas Decorations
Make a Gift Topiary
This will surely amaze kids and make them wonder whats inside these huge boxes. I would like this even better if the 3 boxes have different gift wraps.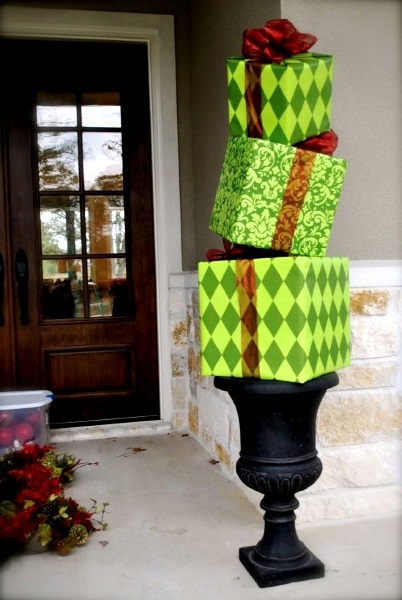 Super cute Christmas porch decor: a dresser overflowing with greens, lights & gifts! Always remember, recycle, reuse and redesign!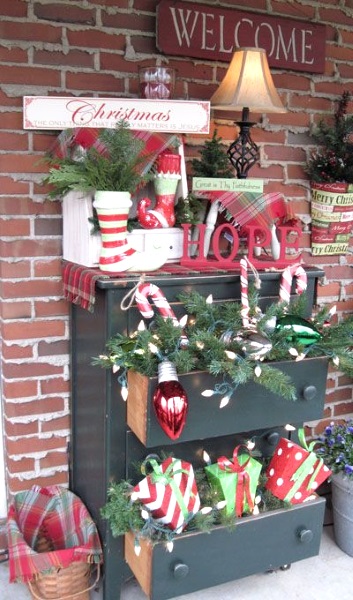 Ho ho ho holiday marquee – what a beautiful DIY Christmas decor idea! It would look pretty saying Noel too!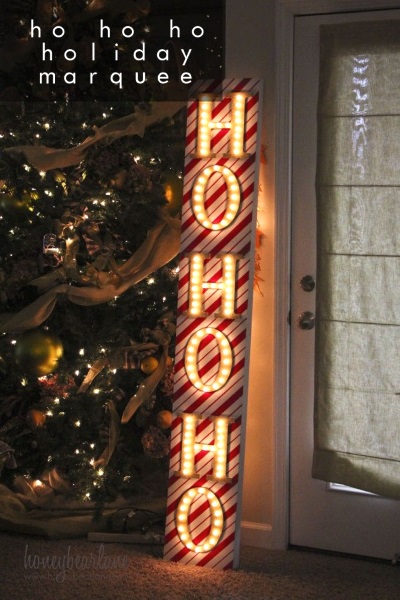 Lovely rustic ladder with greenery and berries and a bow. could work for other holidays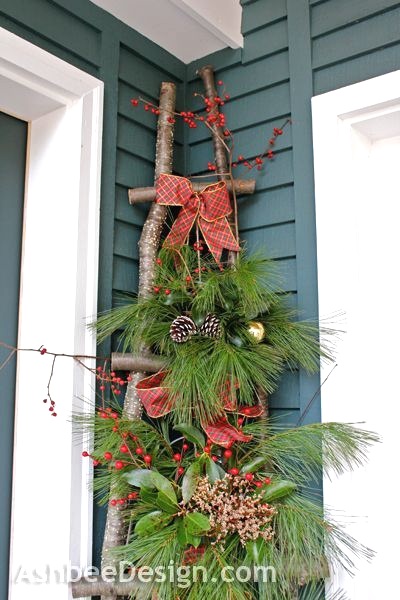 Holiday Porch Decorating Ideas Holiday Decorating Ideas & Tips
Oh, these Santa Boots Decorations look perfect on your front porch.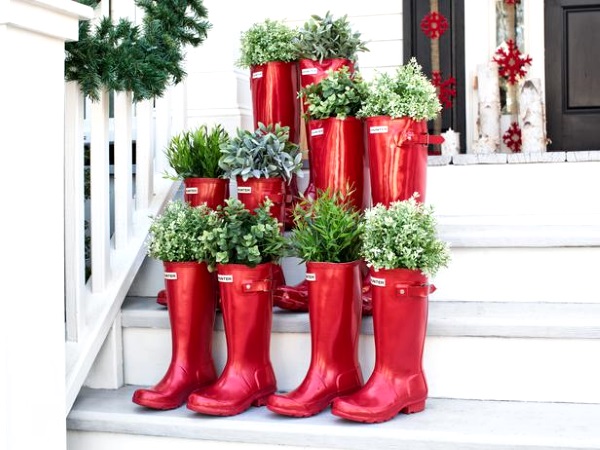 Pines and Ornaments Christmas Decorations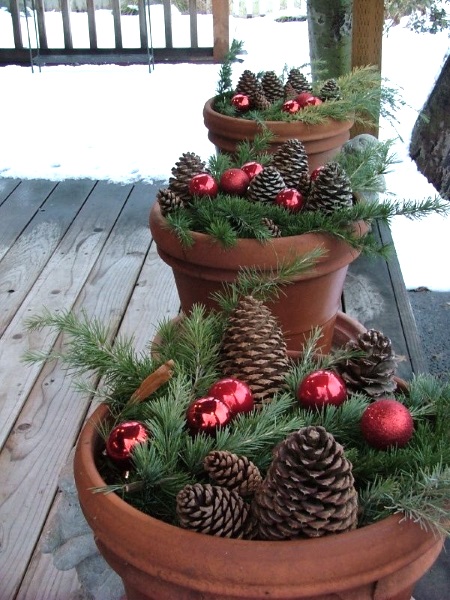 image source
Indeed, a Christmas porch! Decorate an extra would with the J-O-Y word. Use a simple wreath for the "O". The skates there adds a lot for the winter ambiance.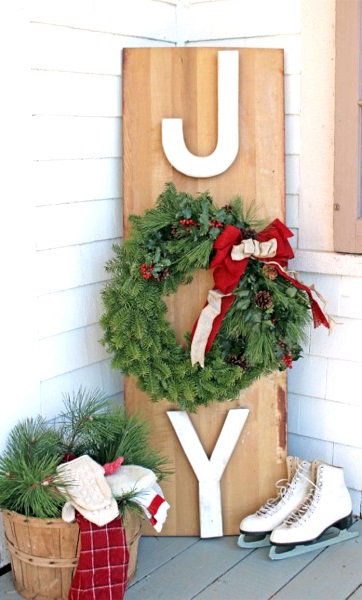 Lighted DIY Christmas Decoration
Fill a bucket with mini logs, pine cones, vines and string lights. Very magical!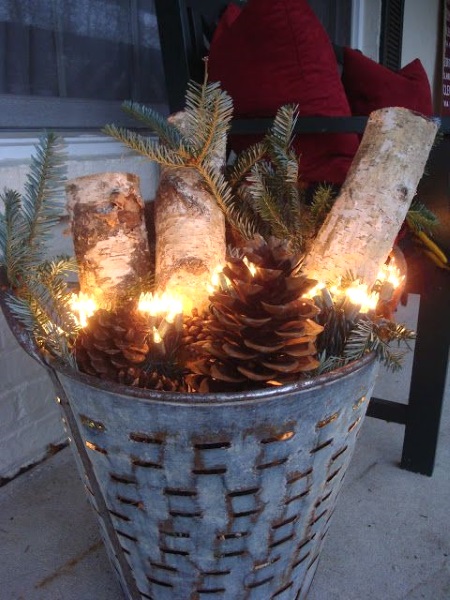 Colorful Candy Canes from Pool Noodles

DIY Flower Pot Snowman
If I am to make this project, I'd do not just 1 but maybe 5 or 10 or more!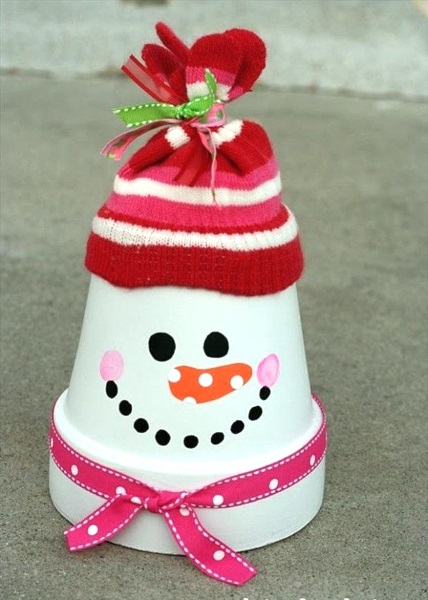 JOY Christmas Decorations for Vases
Great idea and friendly on the budget!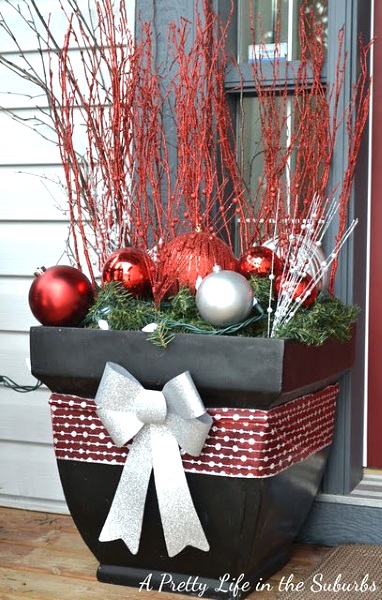 image source
Do you have lots of trees on your yard? Hang lots and lots of ornaments and balls.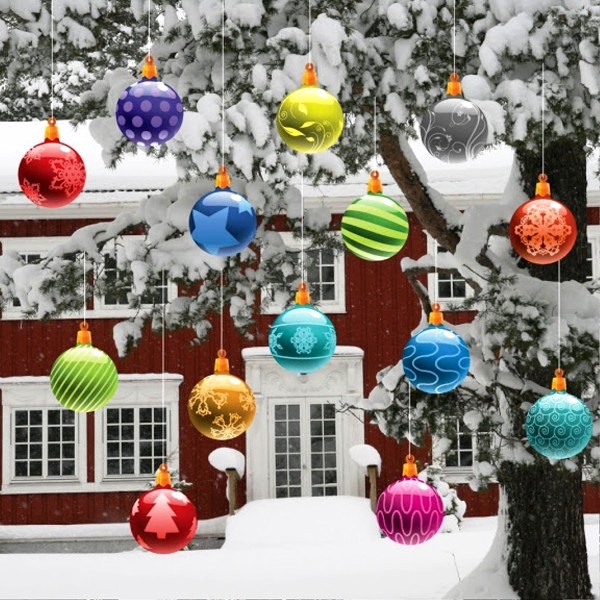 Candy Cane Star Christmas Decor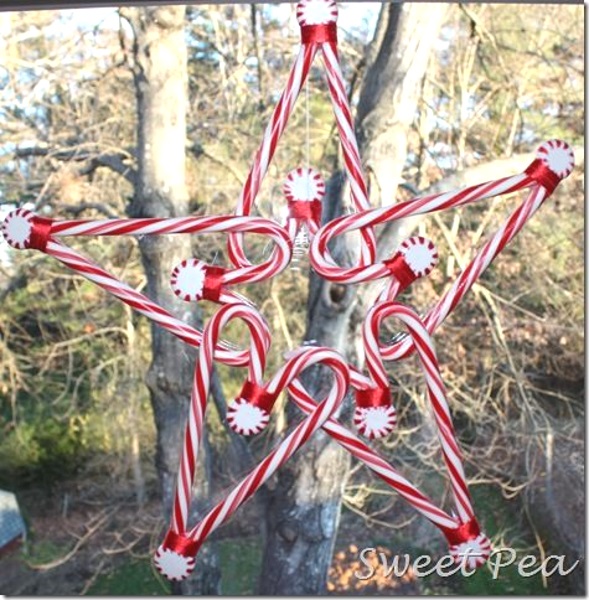 Great use of a shepherds hook in the winter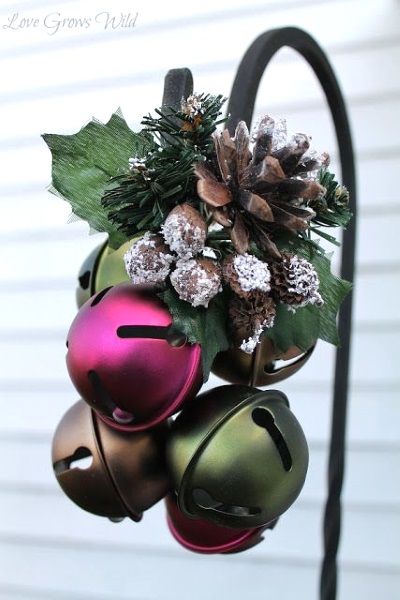 Snowmen Shovels – DIY Outdoor Christmas Decorations
This is a clever idea! Who would have thought that those shovels have more use than usual.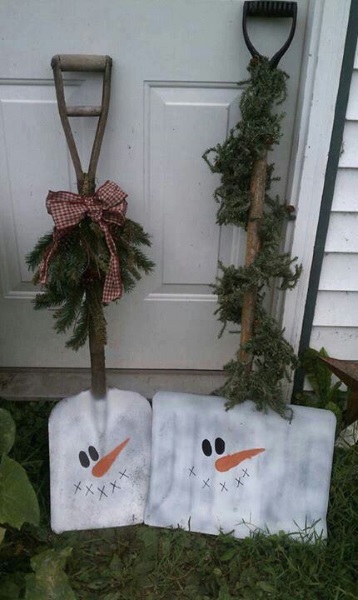 SNOWMAN out of 1 Liter Coke Bottles!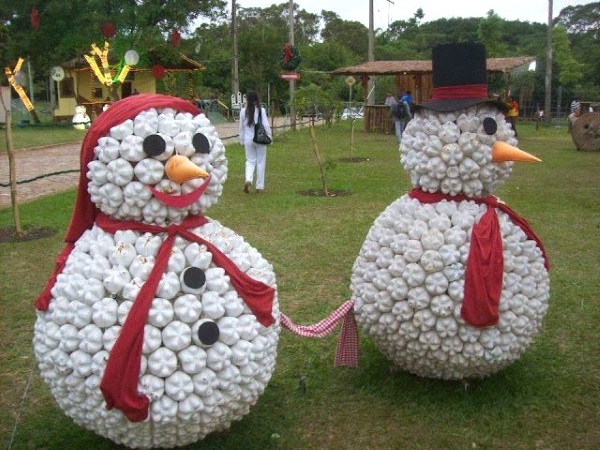 DIY Snowman made of Tires
Very pretty and really huge. Who would not love taking pictures with this life size snowman?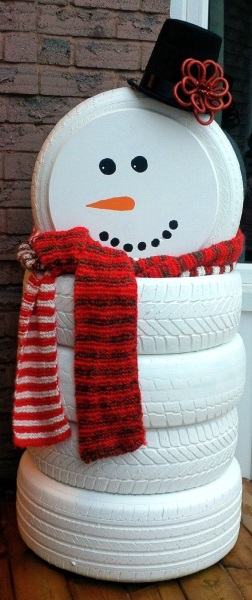 DIY Ornament Topiaries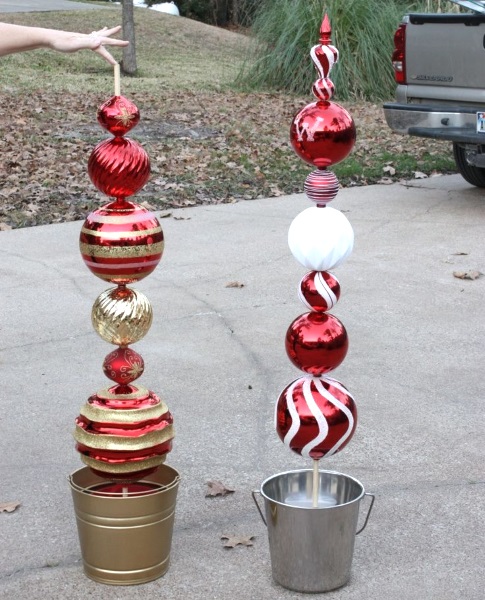 Wooden Christmas Ornaments
Told you outdoor decorations are expected to be huge and colorful!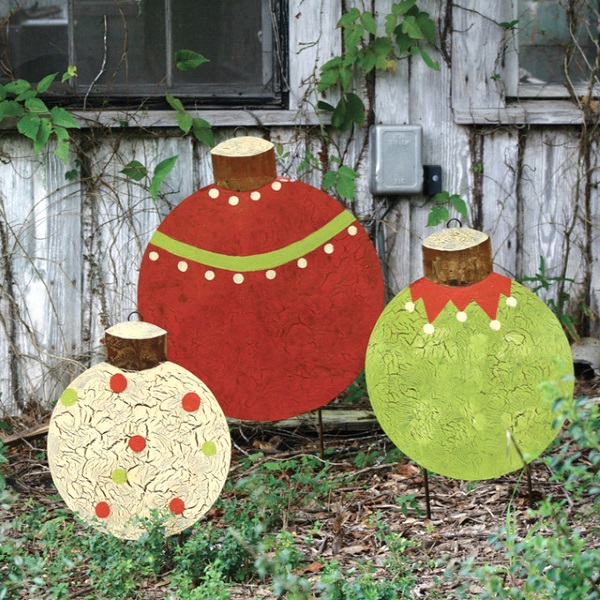 4 x 4 Wood Fence Post Santa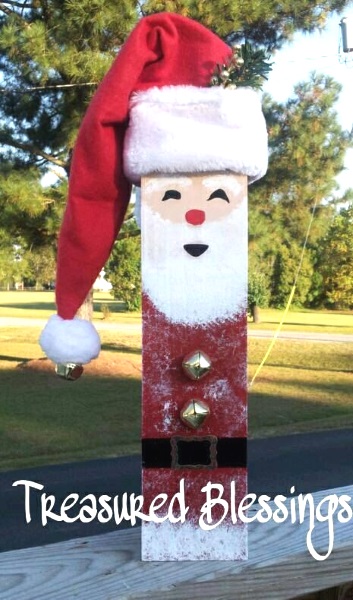 DIY Christmas Banners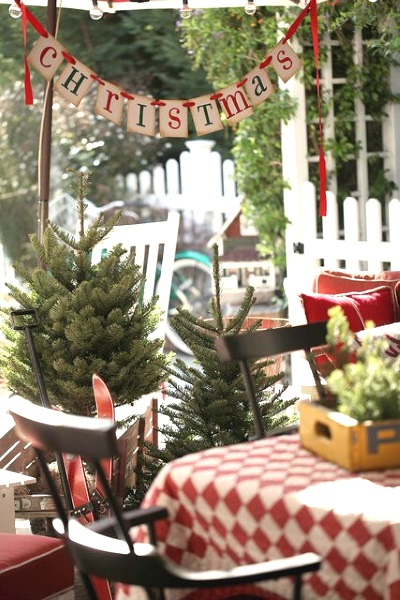 Easy Outdoor Christmas Decoration
Use an old (neglected) ladder to decorate your lawn. Get some big ornaments and hang on each step.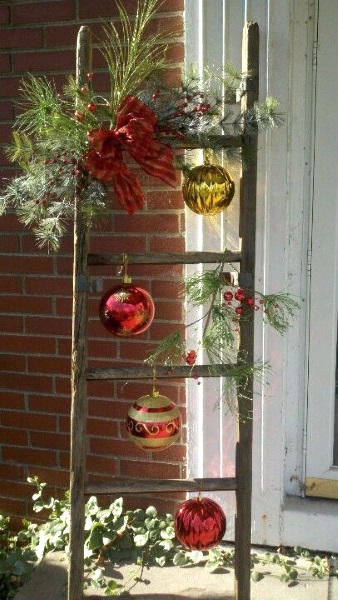 An awesome DIY Christmas outdoor decorations idea. Make unique Christmas tree pallet painted green with a phrase of greeting written on each wood. Don't forget the star of course!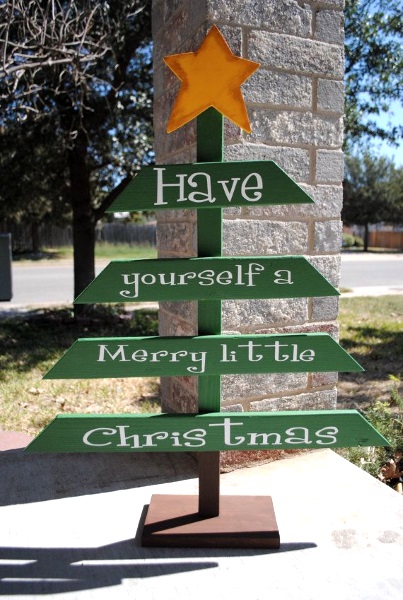 Make a DIY Pallet Christmas Tree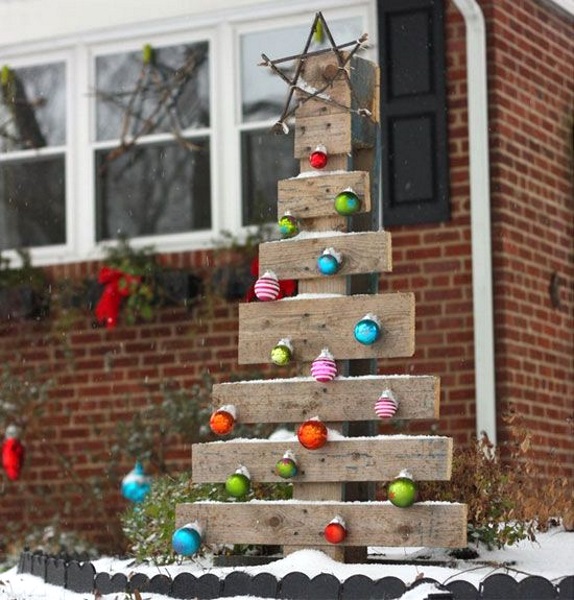 DIY Christmas Tree for your yard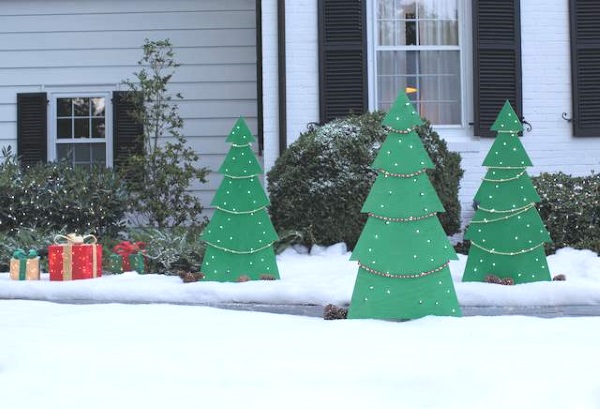 DIY Snowman made of blocks of wood.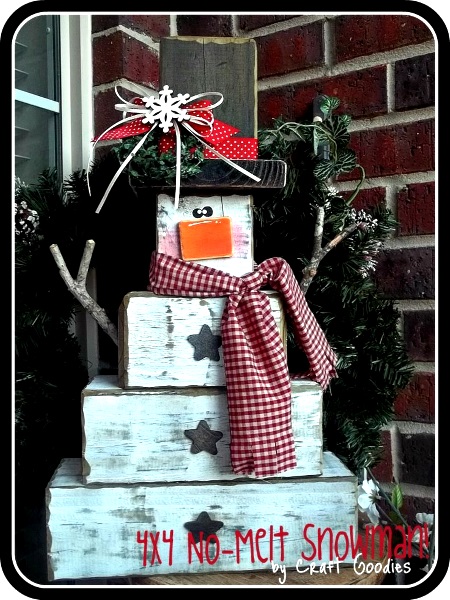 DIY Lighted Snowman made of wires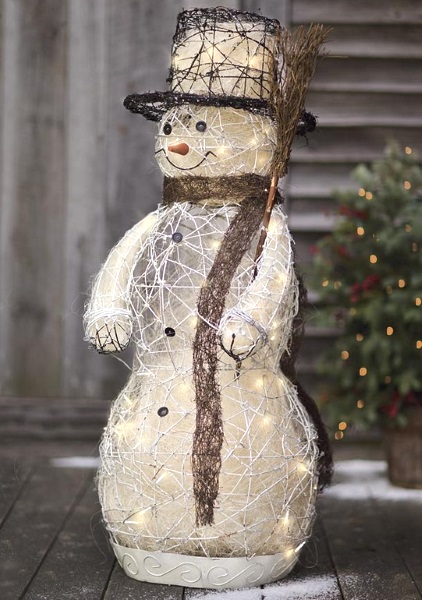 Do you have a plant that looks like this? Maximize everything on your garden. Decorate your trees and even this kind of plant. At home, we usually put empty egg shells, but this one – pretty smart!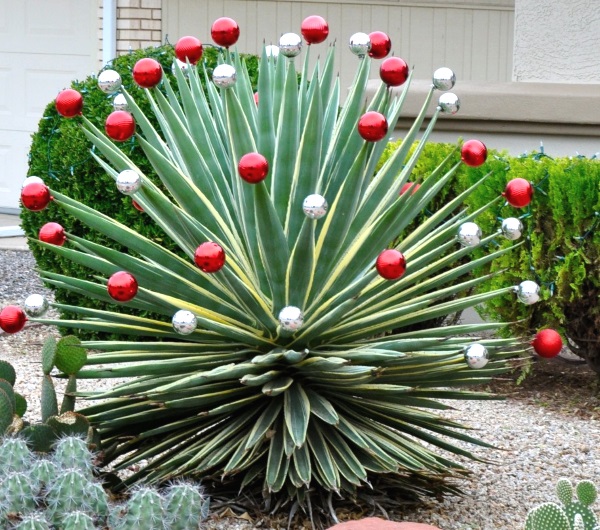 What can you do with fallen trees/branches? Rustic pillars. Christmas decor, outdoor decoration. Solar lights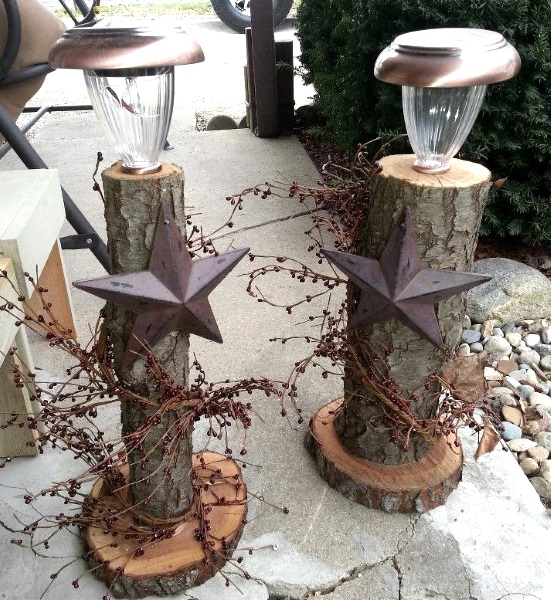 2 Snowman Mason Jars which are also a by KellysCreativeOutlet. How cute would this be hanging outside your window all winter long?? Perfect Christmas present!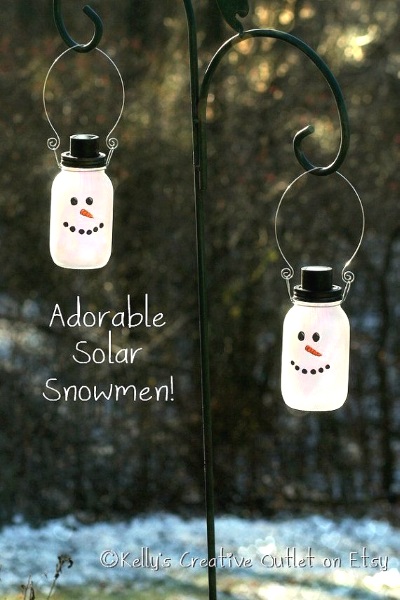 DIY Christmas Lighting for Yard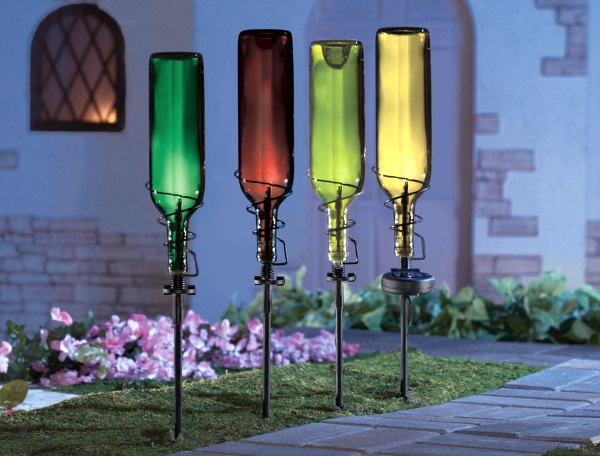 Rustic Christmas Garland made of Pine Cones
Create an outdoor Christmas decoration that would attract people passing by. Wait till they ask you if they could get it have some pictures near the rest of your decorations. That would be very flattering!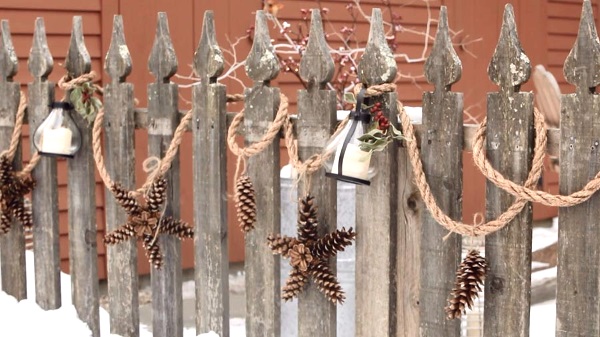 I personally enjoyed this collection. Some are really unique and I've seen them for the first time when I searched for DIY Outdoor Decorating Ideas. We don't have a lovely facade at home, so some decorations wouldn't suit ours very much. I would still attempt the snowman ideas above and the wooden Santa. Well, if you have your own DIY Christmas projects that might be related to this compilation, we would be glad to feature it here. We can help it to get viral on Pinterest, Twitter, Facebook or email our friends for a great inspiration.