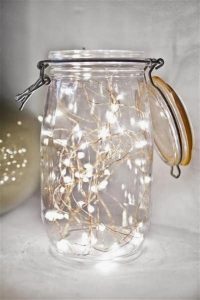 Christmas, being the warmest holiday season inspires us to cherish memories and spread joy towards everyone we know. Friends, family and even to a total stranger, we have this positive vibes that we would like to share with them. Indeed, it's one of the most beautiful time of the year we have lots of things in mind to make the season even more worthwhile. The yuletide season is coming very soon and I'm getting more excited. How about you? Are you craving for your Christmas bonus already? Do you have a list of who you want to give presents to? Are you spending the holidays on a vacation or at home? Is your Christmas menu settled? Is your favorite Christmas song playing on the music player already? Countless things to do, but we do enjoy every bit of it. Tiring at some point, but happy for this magical event we're looking forward to.
The few days off gives opportunity of bonding moment in the family. One of my favorite activity is decorating our home together. Each of us are given different tasks. One gets to work on the tree, the other on the gifts and my mom would do the lighting tasks. I and my sister were always drawn to crafts and DIY projects we would discover online. We would attempt those that attracted us the most.
Well, this year the mason jar DIY Christmas ideas from Pinterest really captivated me. I am about to try some of them and being so excited, I have saved all photos and gathered them hear to share with you. Join our jar adventure and find your own ideal craft from the samples below. Amazingly, mason jars are not just used for the kitchen and storage. They're also perfect for snow globes, Christmas decorations, luminaries and even for homemade Christmas gifts filled with stuffs. We've assembled 50 Best Mason Jar Christmas Crafts and we're sure you'd like all of them. Enjoy!
Check out our Best Christmas Lighting Ideas and know that some of our favorites were mason jar projects too! Also, from one glass to another our DIY Bottle Craft Ideas is finally up! Try the awesome ideas!
Car and Christmas Tree Snow Globe
This is the easiest mason jar snow globe ever!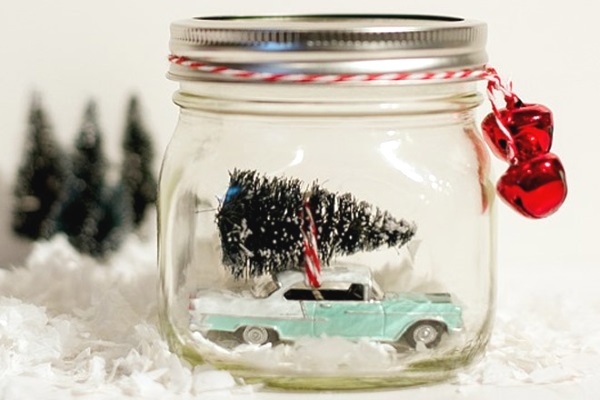 image source
Mason Jar Christmas Snow Globes
Very creative to even make cotton snow hanged on the lid of your jar.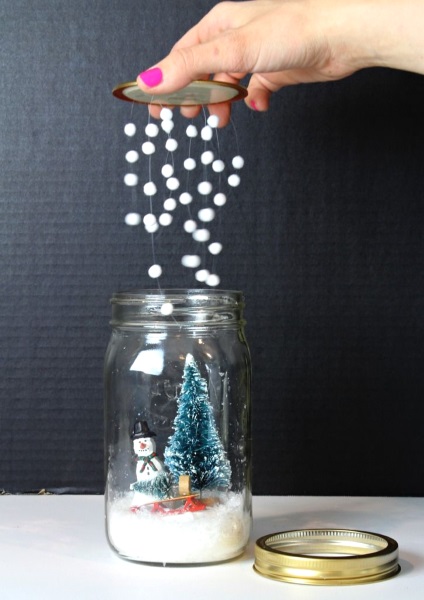 Snowman Christmas Snow Globe
I just wished those snowmen were smiling 😀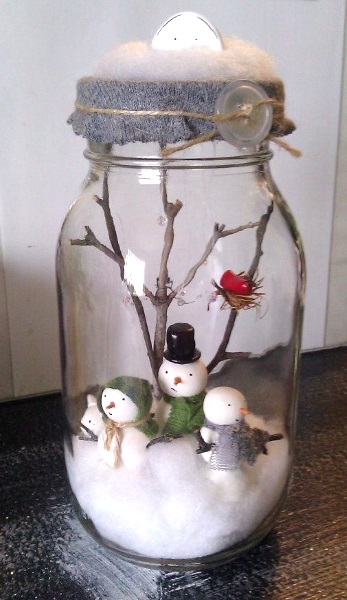 Src : http://christmas.365greetings.com/christmas-decorations/christmas-decorating-with-mason-jars.html
Winter Wonderland Mason Jar Craft
It's your choice whoever you want to put inside the snow globe.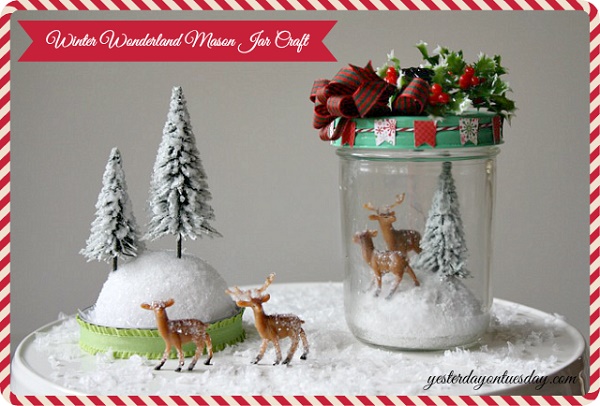 Mason Jar Christmas Decorations
These are craft ideas using mason jar that are far beyond my imagination. Some creative, elegant looking and just plain yet beautiful.
Mason Jar Christmas Tree
This idea's perfect for the table. Fill six jars with ornaments you like. Assemble the jars in a pyramid, then wrap it with a shiny garland and top with a star. Ideal for homes without kids because this may be hazardous for them.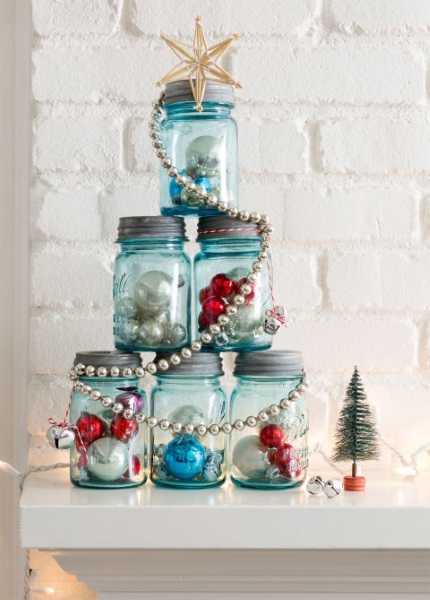 Mason Jar Christmas Characters and Figures
Jars are painted according to the famous Christmas characters. There's snowman, winter berries, Santa, peppermint, gingerbread, Holly and Rudolph.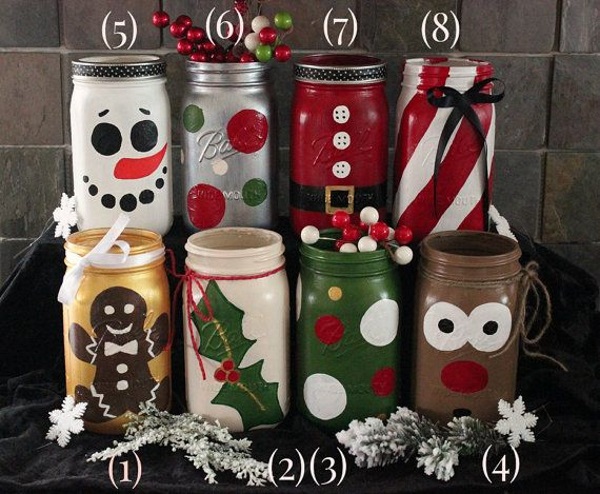 Winter Berry on Mason Jar
Very simple but you have to agree, it's still attractive!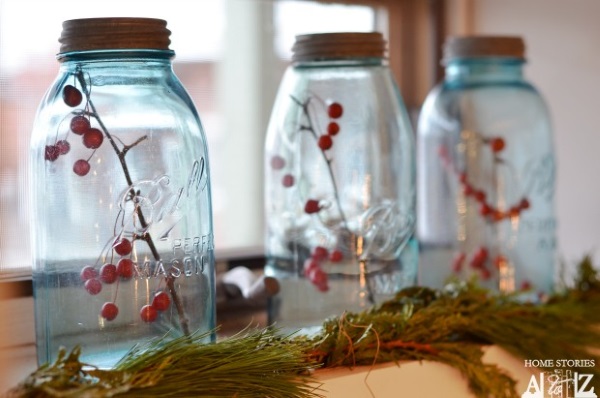 Snowmen on Mason Jars
Perfect for decorations everywhere in your house.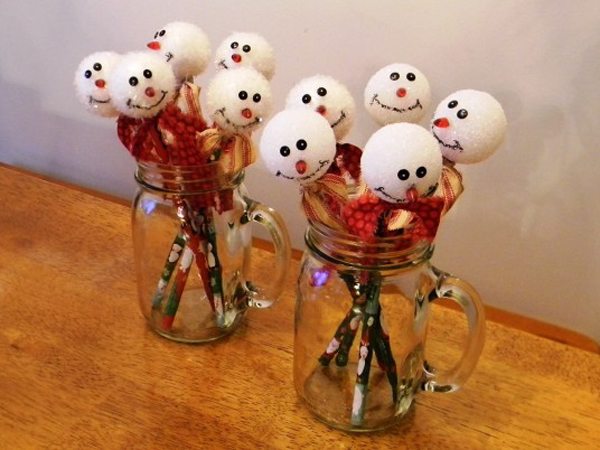 Simple Mason Jar Lamp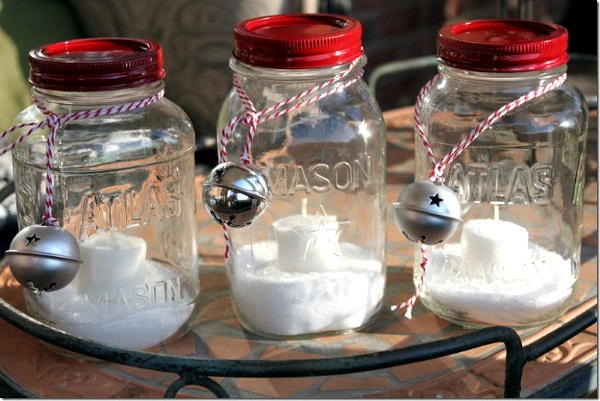 Another Santa Painted Mason Jar

Christmas Snowman Mason Jar
Glue the jar all over and use frosty snow (artificial snow) to cover the jar. There's Frosty the Snowman mason jar.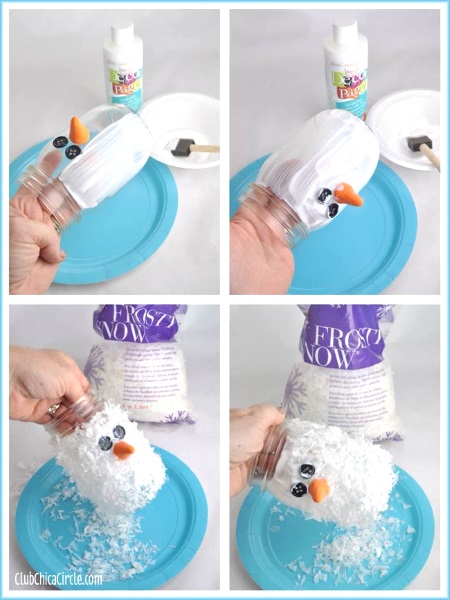 Red berries on Mason Jars look beautiful. Tie a nice ribbon and it's done!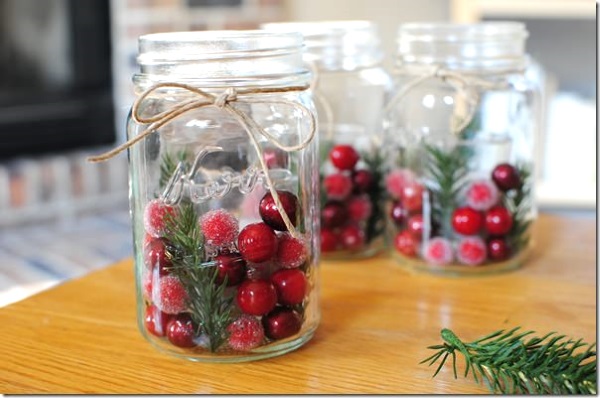 Painted Snowy Mason Jars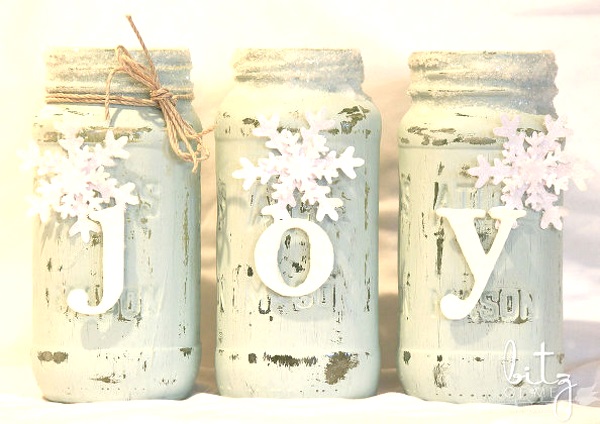 Poinsettia Mason Jar Vase
A lovely Christmas flower display by making a tiny hole on the cover of a Mason jar to help keep the flower upright.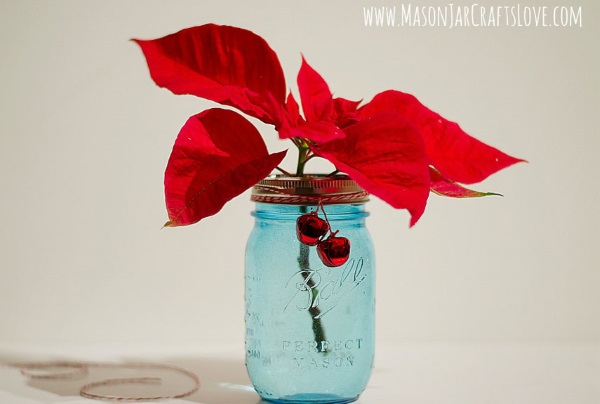 Snowman Mason Jar Vase
If you're planning to send flowers to ladies you love like your wife, sisters, cousins, aunts, mothers and boss maybe – try this unique snowman mason jar flower vase!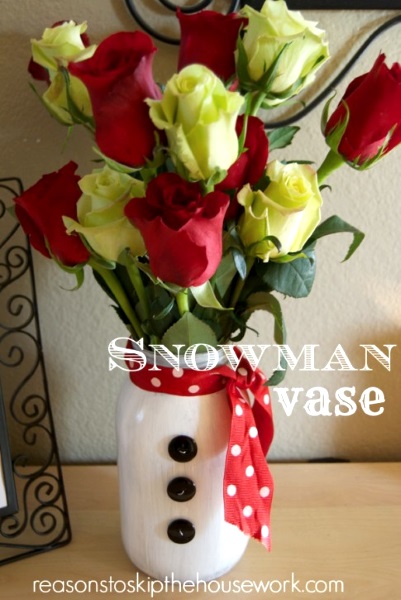 Or maybe this Peppermint Mason Jar Vase?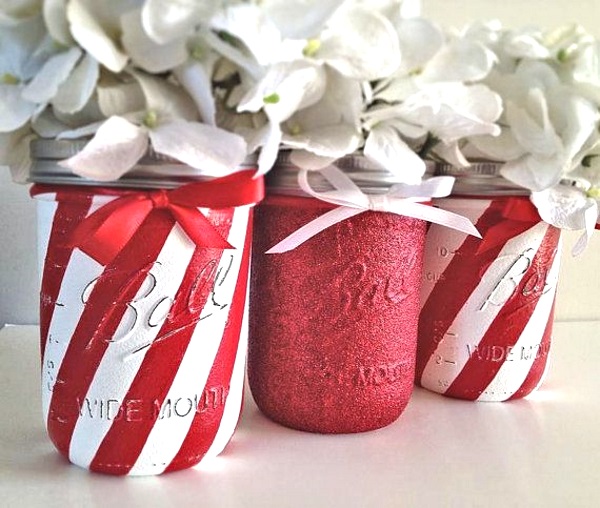 Here are some DIY Mason Jar Christmas Lighting Ideas
Clear glass plus light is magical. I love it when light reflects on glasses because they have this amazing radiant effect in the surrounding. Try any of these mason jar light projects.
Mason Jar Chandelier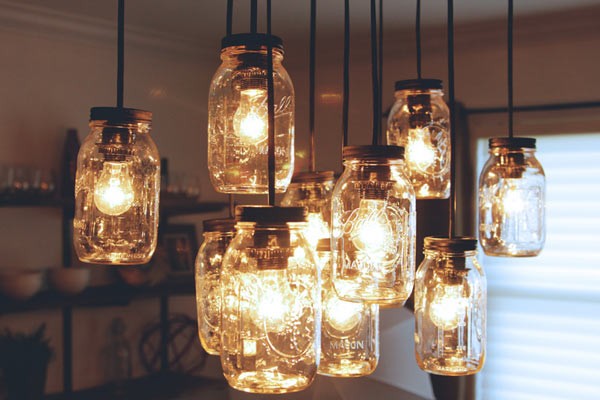 Hanging Mason Jar Lanterns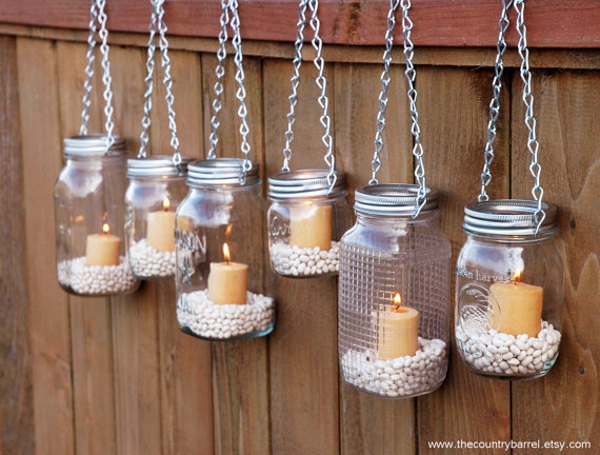 Illuminated Snow Scene in a Jar
The cutest Christmas penguin a a lighted mason jar! Your kids would love this as their night light.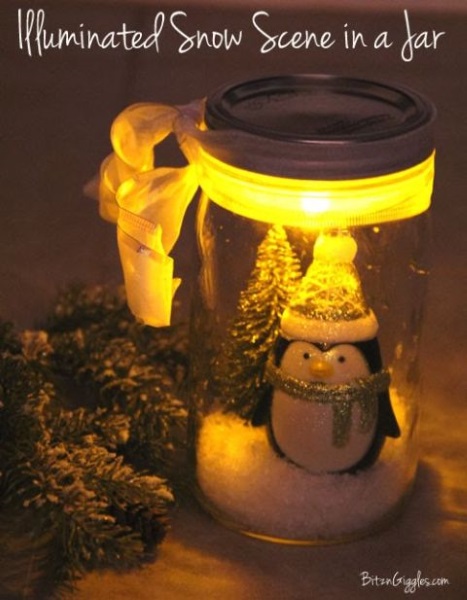 Mason Jar Christmas Table Decorations
Hanging candles on decorated mason jars are great idea for centerpiece this season.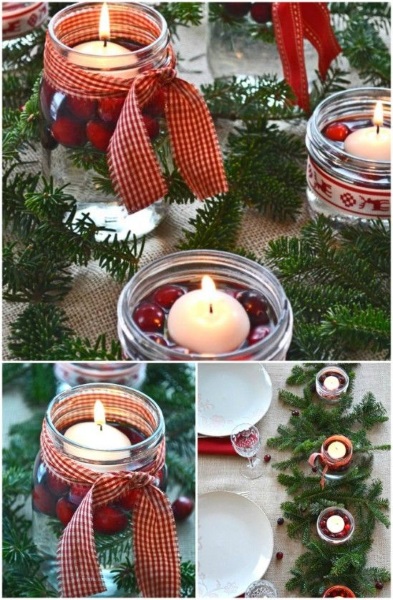 Magical Christmas Lanterns
Kids and even adults will surely appreciate these magical Christmas scenes.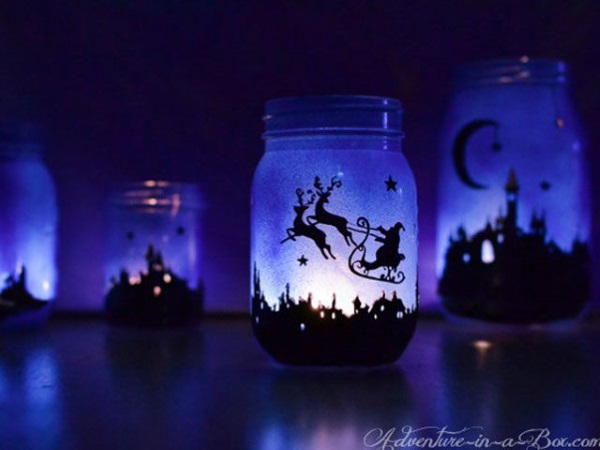 Snowy Pine Cone Candles
A very winter wonderland ambiance for your home!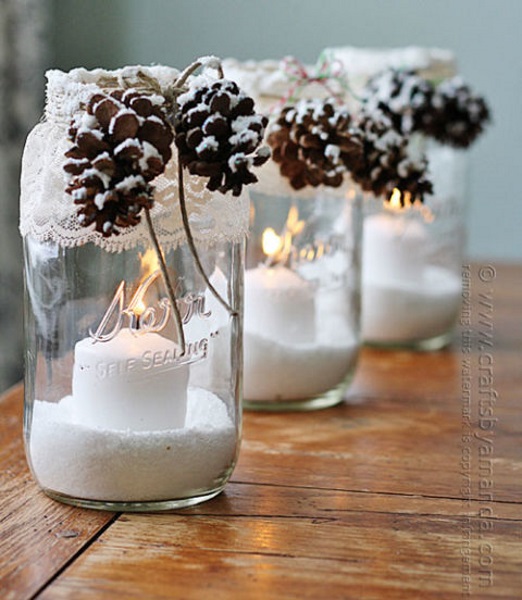 Polka Dot Mason Jar Hanging Lanterns
Make your outdoor a head turner by hanging these amazing jar lighting idea.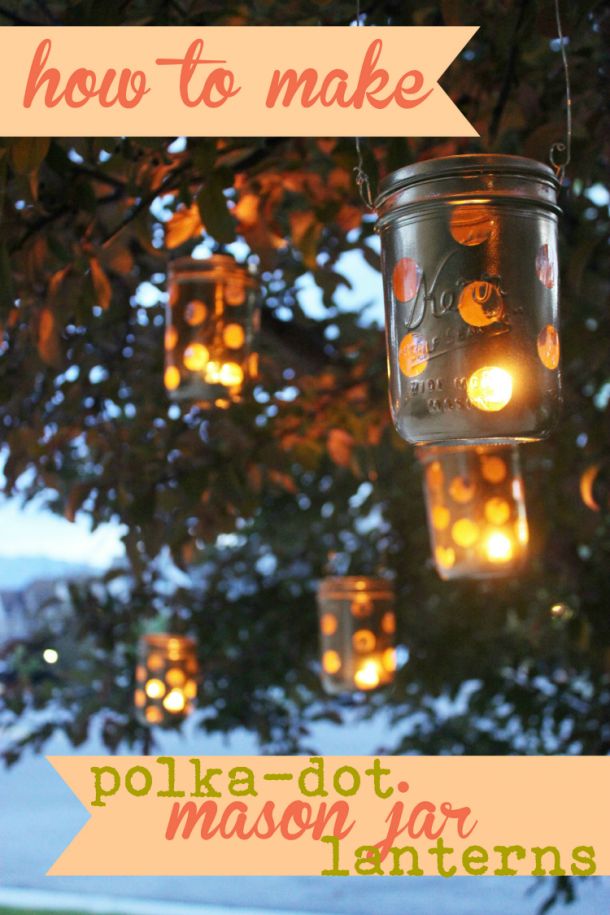 Music Sheets and Mason Jars Luminaries
Music sheets never missed to be a party of any of our Christmas decoration ideas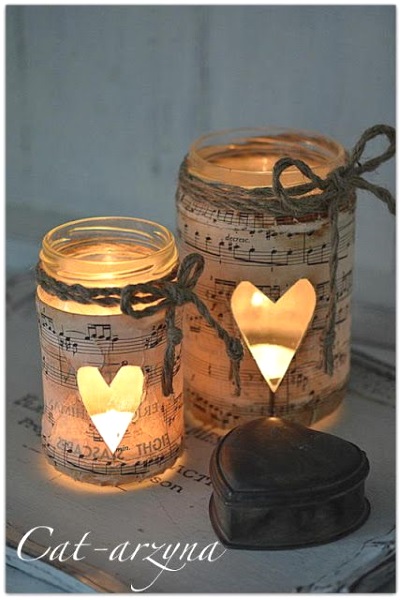 Mason Jar Light
Simple idea but instead of using candles, this one had string lights inside the jars.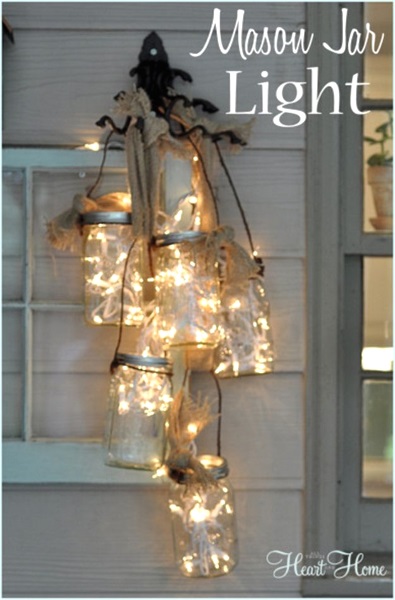 Peppermint Mason Jars Candle Holder
Jars are always the safest to use as candle holder. They'll never get burned!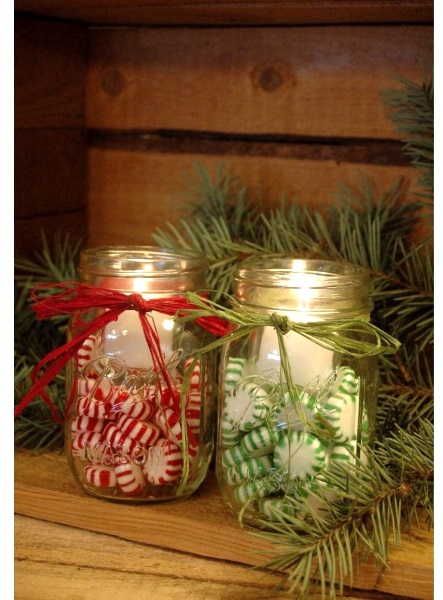 Glittered Mason Jar Christmas Lamp
Use silver glitter dust and glue all around the inner area of the jar. Would you not love this one?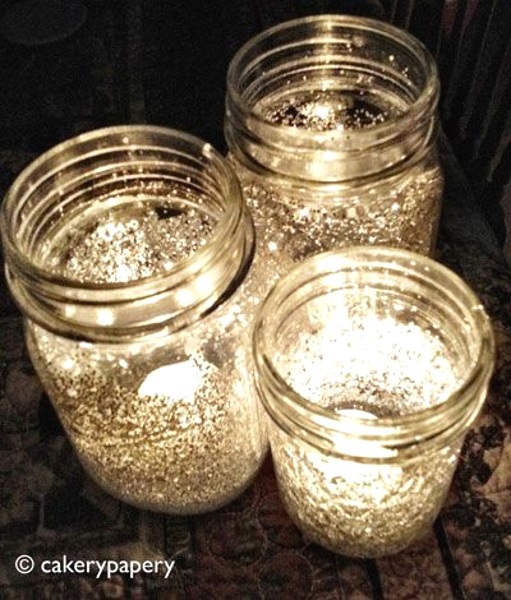 Mason Jar Candles
Clever way to decorate by writing Christmas greetings & phrases on the jars.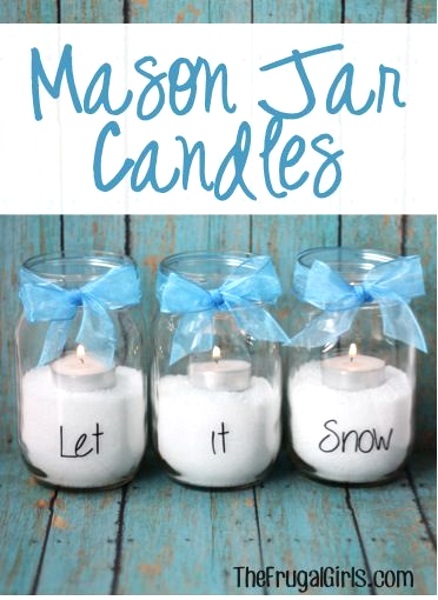 Rustic Christmas Mason Jar Ideas
Here are different ways to decorate a simple mason jar candle holder. Use old music sheets, or book sheers, some twigs, ribbons and more.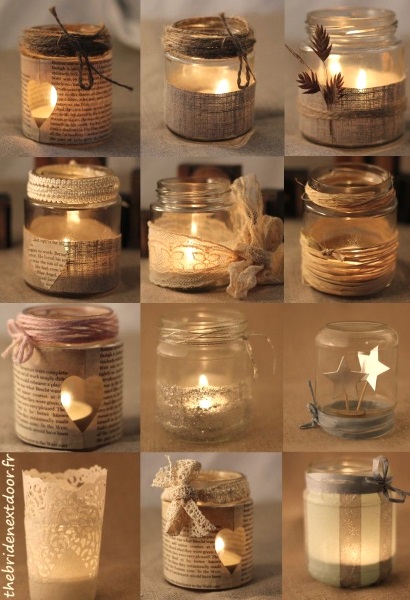 DIY Snowman Mason Jar Craft For Kids (Light Decoration)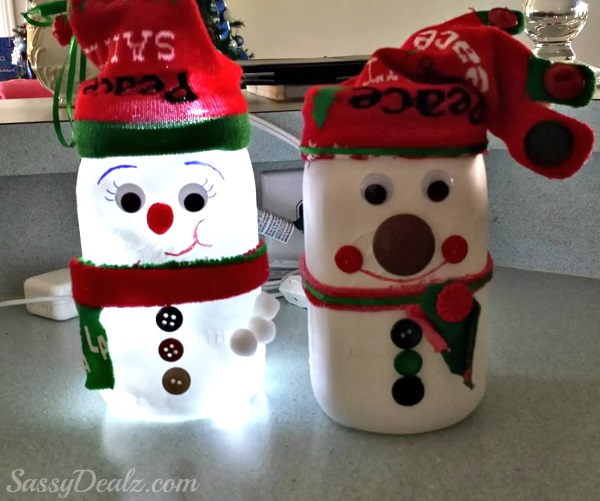 Christmas Snowy Mason Jar
Cover the outside area of the jar with artificial snow (like the snowman sample above) then hang a winter berry. Pretty and elegant! Perfect for a candle holder!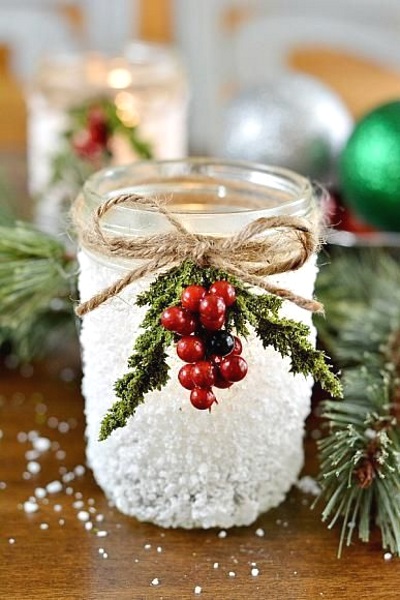 Snowman Mason Jar Craft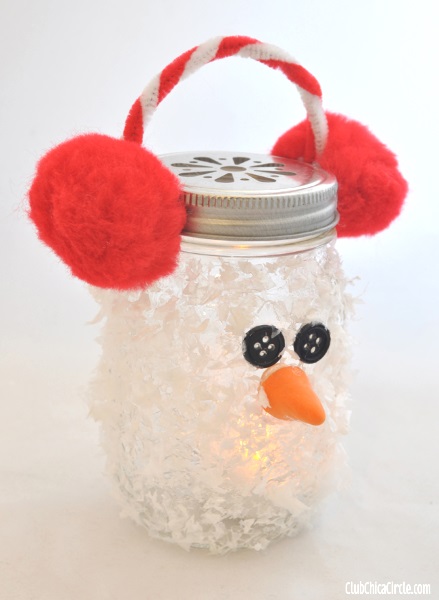 DIY Christmas Light in a Mason Jar
Gluing glass stones on the outer part of the jar gives a different ray effect.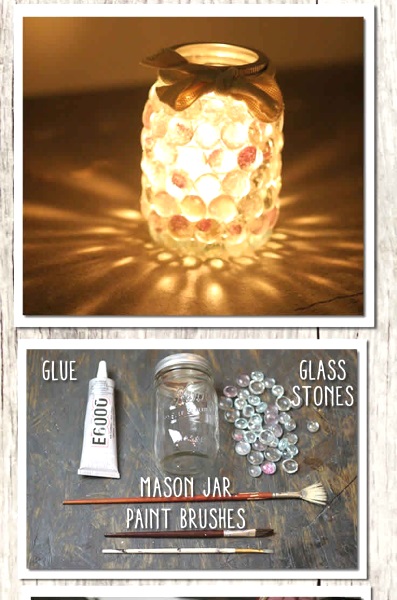 This mason jar gift card holder is shared by Cherished Bliss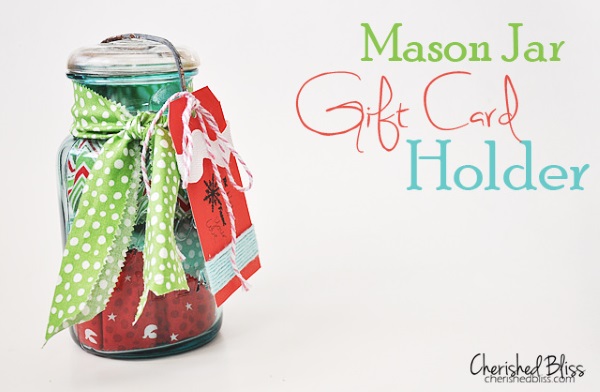 Mason Jar Gift Christmas Gift Ideas
Learn the many ways on how to put your stuffs in a jar for a gift idea. See how they are decorated and try it yourself this Christmas!
This is just so clever! I love the idea of putting a gift card in a jar making it a unique way of sending greetings! Such a cute mason jar craft indeed! Mason Jar Christmas Greeting Card for everyone to try!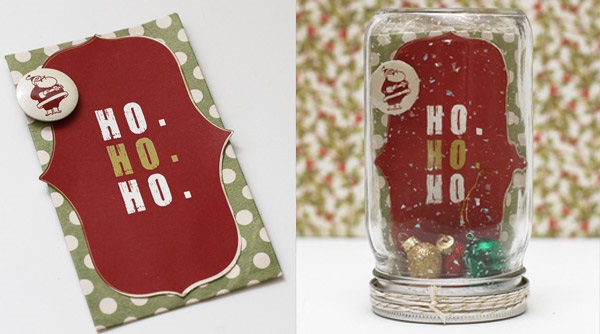 Mason Jar Pamper Yourself Gift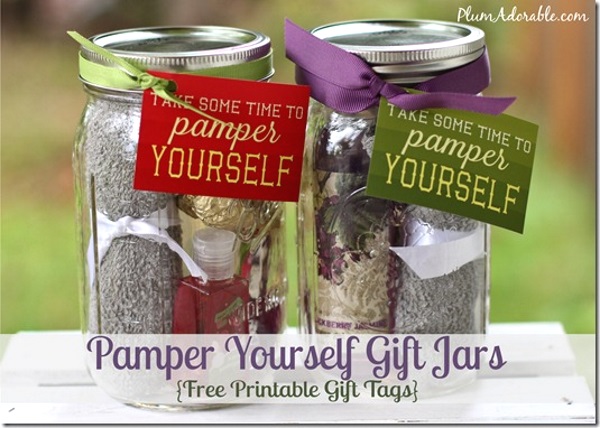 Mason Jar Christmas Cookie Gift
Do you have baking talent? This one's a good idea on how to pack your cookies if you're planning to give them as a gift.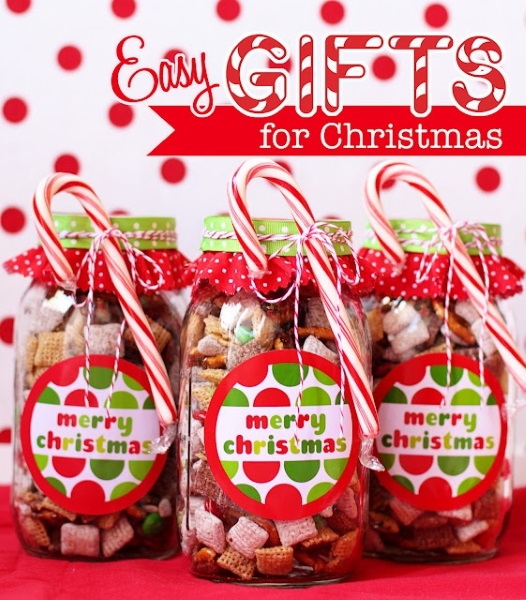 Mason Jar Christmas Reindeer
Oh yummy chocolates no one could resist! Creatively packed in a reindeer mason jar.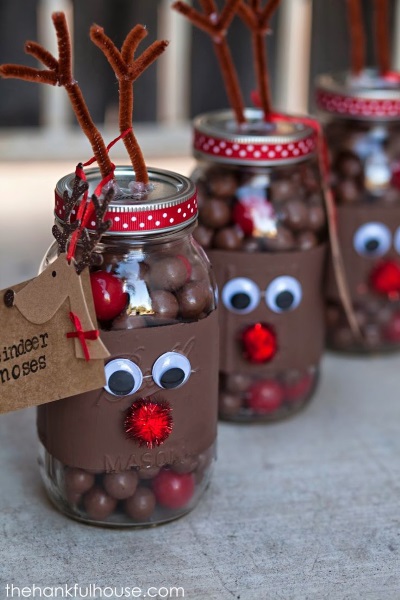 Santa Mason Jar
Fill the jar with Hershey Kisses and decorate it like a handsome Santa!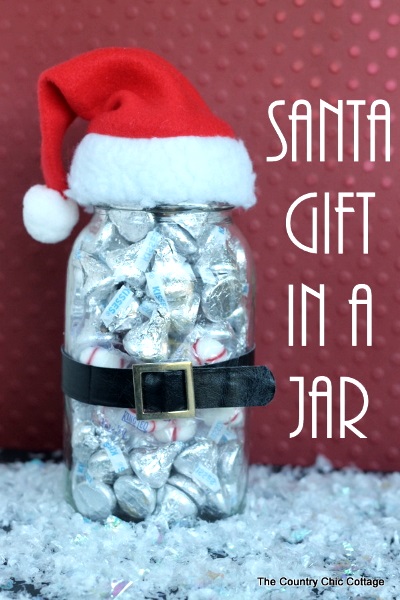 Here's another mason jar reindeer idea. Instead of chocolates, the creator used this to send homemade mix into a hot cup of delicious hot chocolate.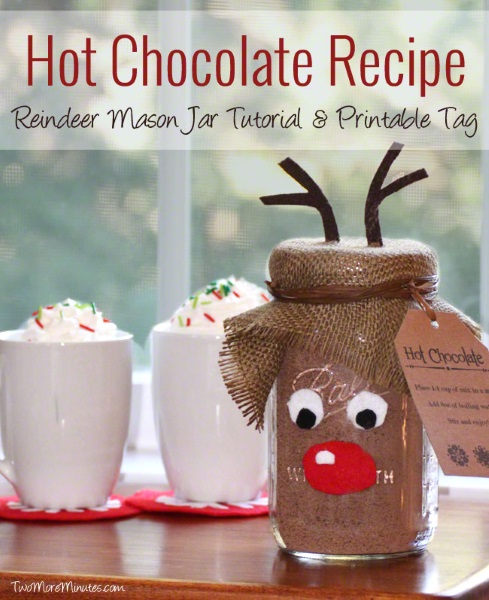 Chocolate Mason Jar Gift
Instead of packing it the usual way, the creator used cupcake liners are toppers. Really smart!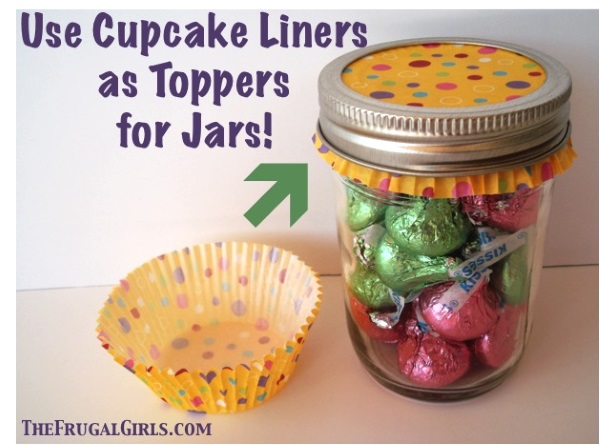 Hershey Kisses dressed in different ways. Santa, Snowman and Elf. The hardest part would be not eating all the chocolate before giving the jars away.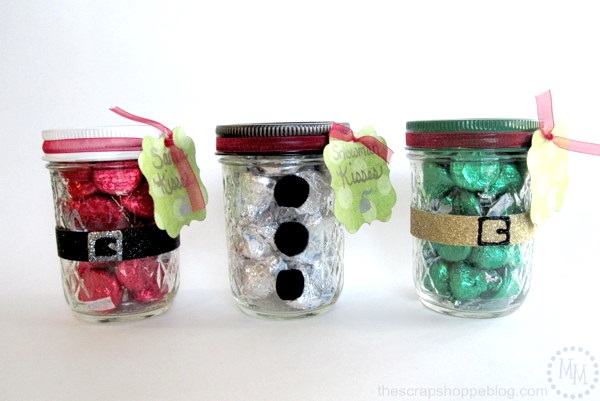 more Mason Jars Christmas Gift Ideas
This is a mason jar Christmas decoration fill with white dough. This can also be a good gift idea for kids.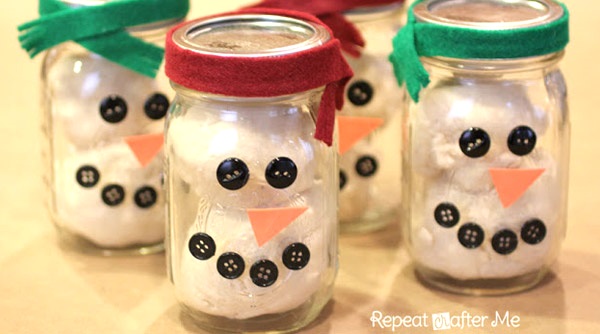 Santa Mason Jar Crafts and Gift DIY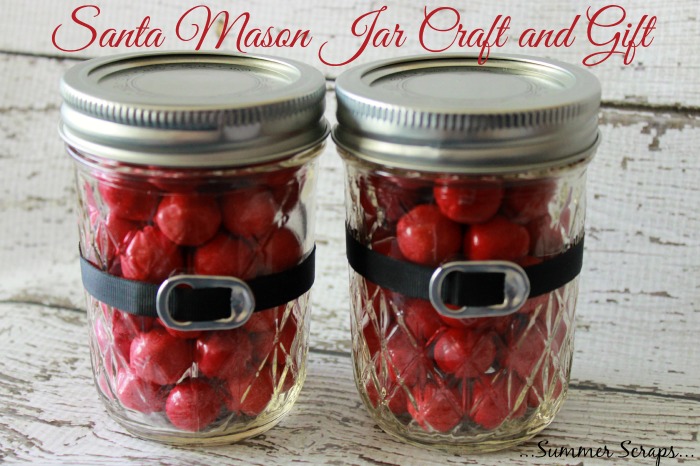 Brilliant Snowman Mason Jar Idea
White marshmallows filled into the jar and decorated as Frosty or Olaf!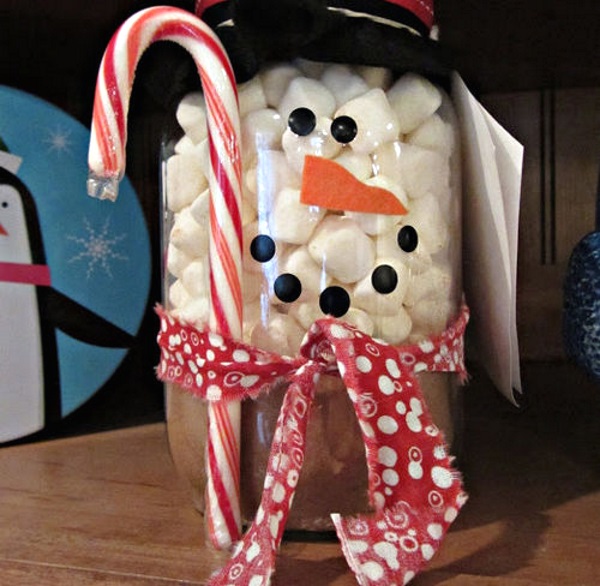 Santa Cake in a Mason Jar
Enough with the usual packing of cake. Here's the trendy cake in a jar gift idea!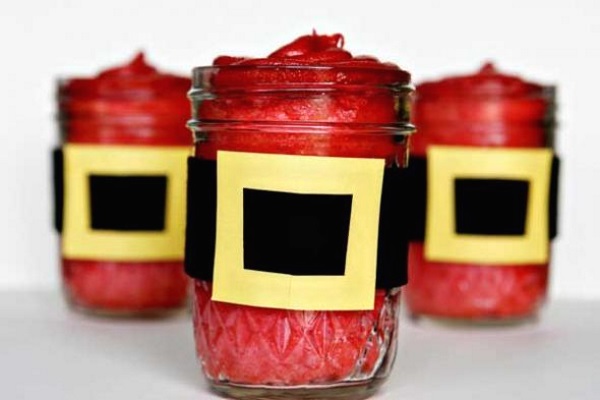 Elf Mason Jar Christmas Gift
The green M&M's are just right to come up with an Elf mason jar.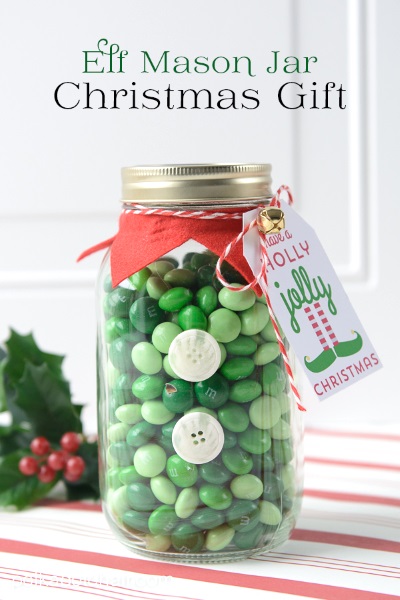 Santa Mason Jar Christmas Gift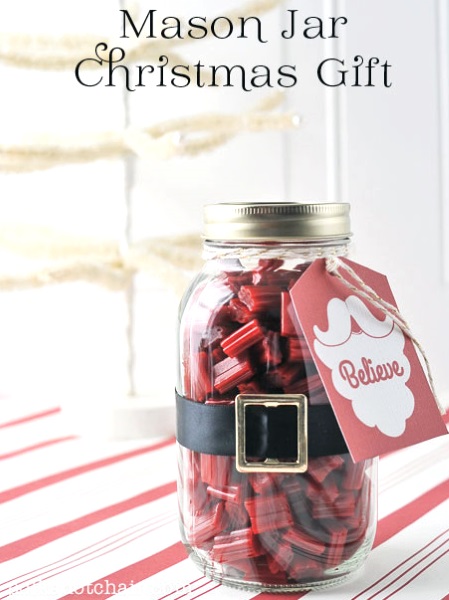 I know this compilation confused you a lot. What to do, they're all pretty and I had to put them all together in this post. I guess I'm going to try one of each idea – snow globe, table decoration, luminaries and gift idea. Actually, mason jars are quite expensive here in our place but we have more ordinary jars in our kitchen. I could used them instead. If you had fun and liked this craft ideas, please share us to your family & friends. Don't hesitate to leave us your thoughts down in our comment section. Let's get it started our DIY Christmas mason jar crafts!