Are you feeling crafty this holidays season? Well, lucky enough you've found a page that talks about tons of arts, crafts and party ideas. We've been very busy searching for the best Christmas party ideas so we could gather them here for our followers to see. It's fun to be seeing the modern Christmas decorations sold on online shops but I am more thrilled with the thousands of diy Christmas decoration ideas, food ideas, gift ideas and many more. The Christmas season is almost here and there's no time to waste. Get started and pick your ideal Christmas decoration this year. Turn your home into a festive, joyous and colorful venue perfect for gatherings of family and friends.
Aside from my birthday, Christmas is my next favorite event of the year. I know I am not alone in this. We wanted to prepare for this occasion so much to let everyone see how excited we are to celebrate the season of Jesus' birth. Still, I would like to remind everyone that the cost we would spent for this holidays isn't important. Whether we have it grand or we would have it simple, to have our family around and be thankful is just enough. The very reason why we encourage for you guys to look around your home and your storage. See what stuffs can be re-use or anything extra can be very useful for your Christmas decoration adventure. Ask your husband or wife for help and let the kids to also be involved. Make your yuletide season merrier and brighter with the 55 Best DIY Christmas Indoor Decorations. Get to know more about the artists in you (I'm sure there could be a bit of it lol).
What else do you need for Christmas ideas? We still have lots in our collections and you should really see them! Trust our taste, if you like this compilation then you'd surely like the rest of the ideas. We've been trusted by hundreds and thousands of internet buddies all over the globe for providing the most beautiful and high quality party ideas. Don't be too late and come join the fun. Share us to your family and friends. Pinterest, Twitter, StumbleUpon and email sites love our ideas very much. Have fun with your DIY Christmas project!
DIY Candy Cane Christmas Tree
Beautify your dining table with this yummy-looking tree made of candy canes,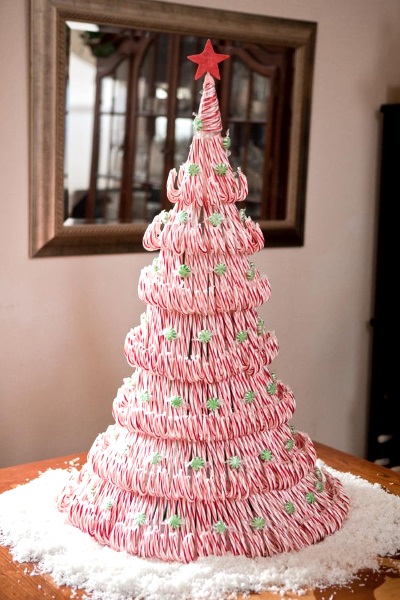 Aside from the Candy Cane Christmas tree, it's also possible to make a Peppermint Christmas Tree . Ohhh why so tempting dear little tree?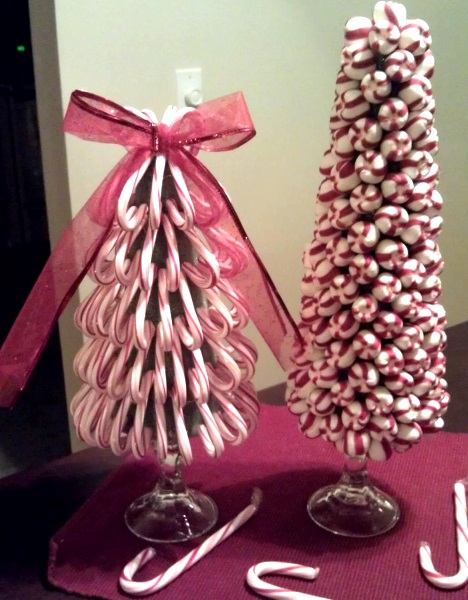 DIY Mini Christmas Tree
Cut a tiny tree, remove all leaves and paint it white. Hang a garland made of gold and silver patterns. Simple yet elegant looking.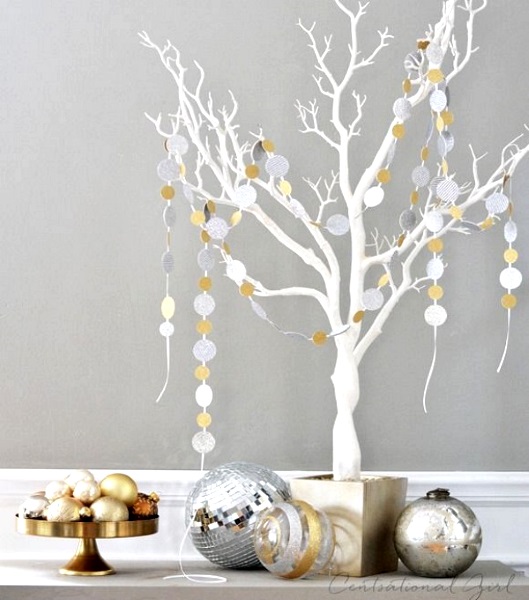 Buttons DIY Christmas Tree
Get some old wires and extra buttons. Assemble into a tiny table Christmas tree. Very colorful as how it's supposed to be!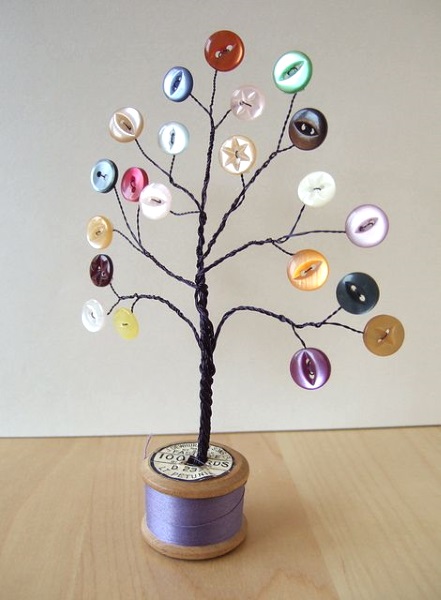 Pine Cone Christmas Trees
Add glue on the tip of your pine cones and put glitters. The output is so cute!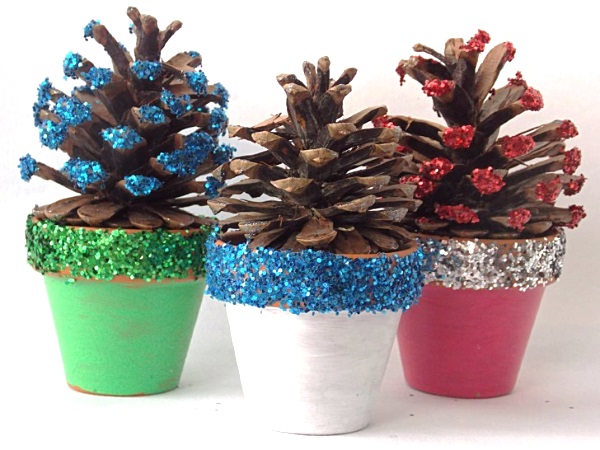 Glittered Monogram Christmas Ornament
Are you so proud of your surname? Of course, who isn't anyway? Create an initial of your family name as ornaments for your tree.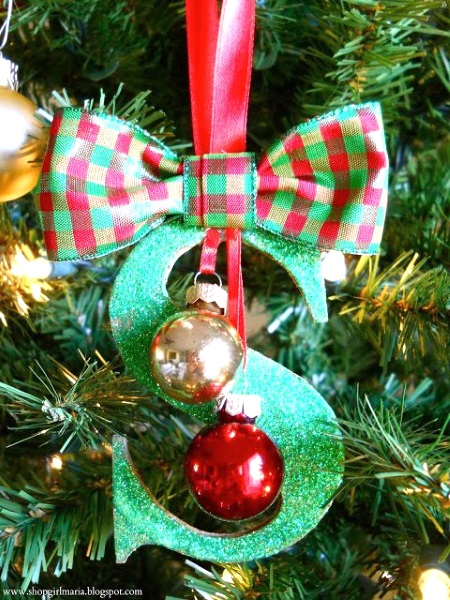 Snowman Tea Lights Christmas Ornaments
Do you know these tea lights are sold on Ebay for less than a dollar? What's good is that they are built-in lights as ornaments.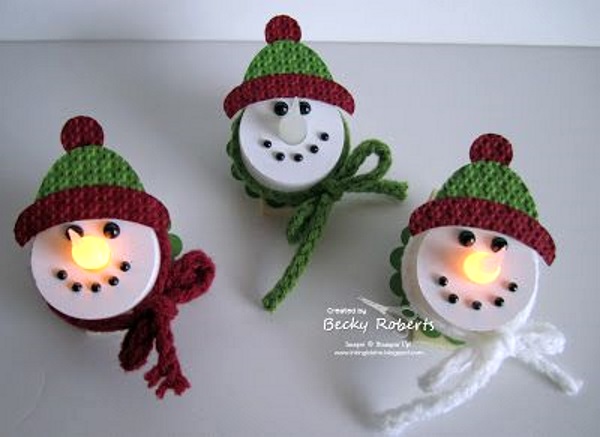 Key DIY Christmas Ornaments
Supposed you have lots and lots of extra keys, turn them into mini snowmen and hang on your tree!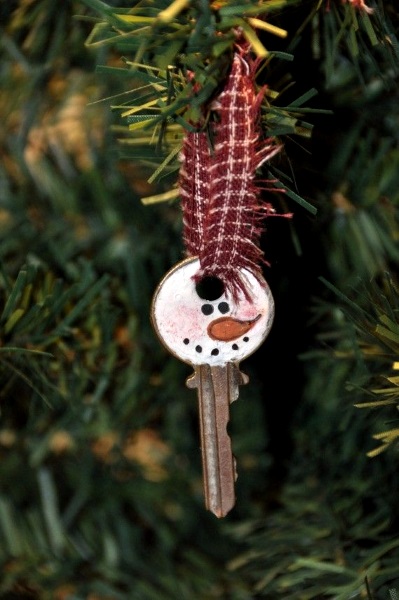 Scrabbles DIY Christmas Ornaments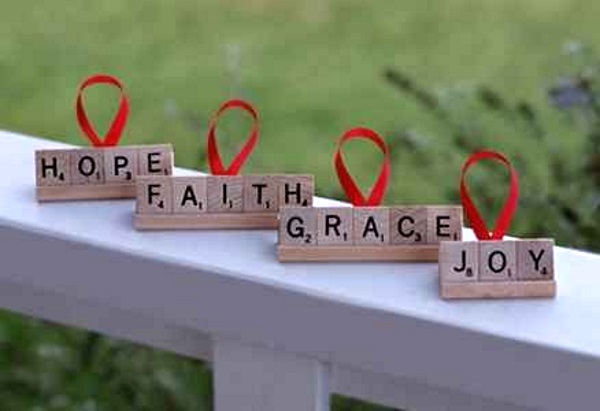 Light Bulbs DIY Christmas Ornaments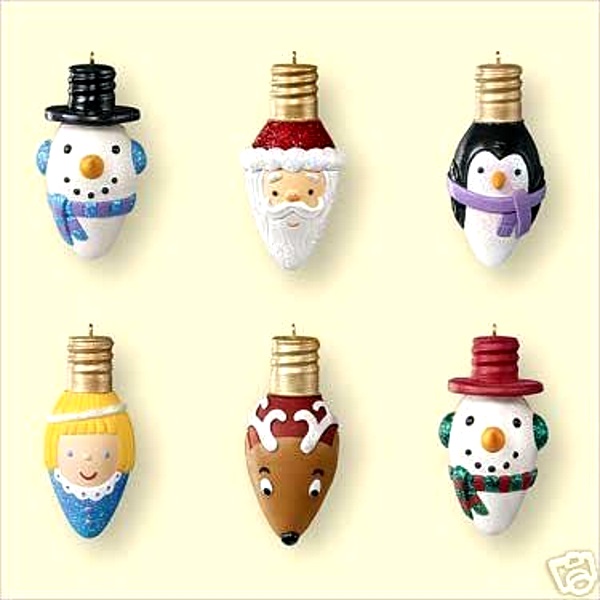 more of Bulb DIY Christmas Ornaments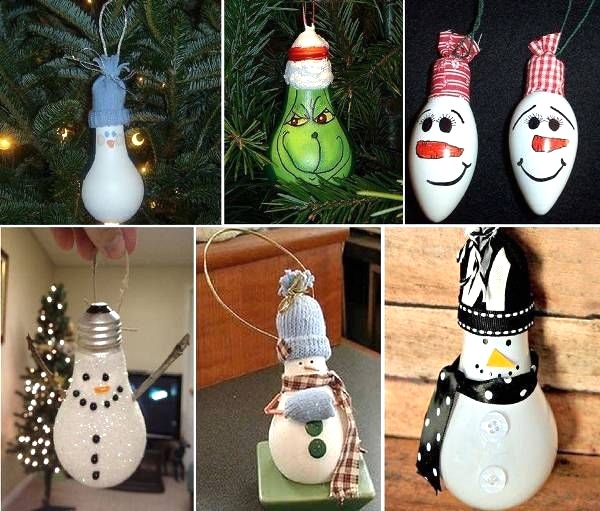 Paintbrush DIY Christmas Ornaments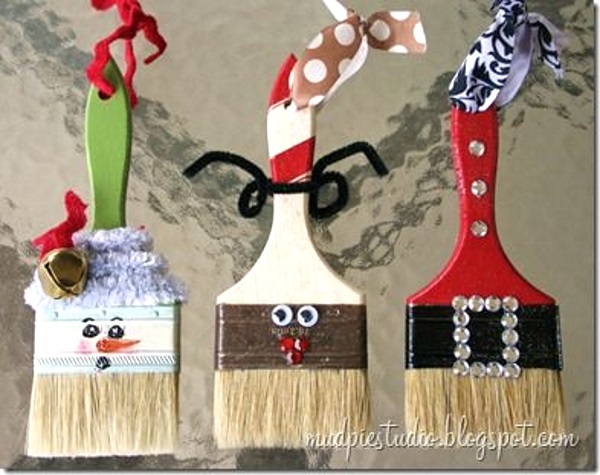 Beads Dangling DIY Christmas Ornaments
Turn your tons of beads into dangling Christmas ornaments.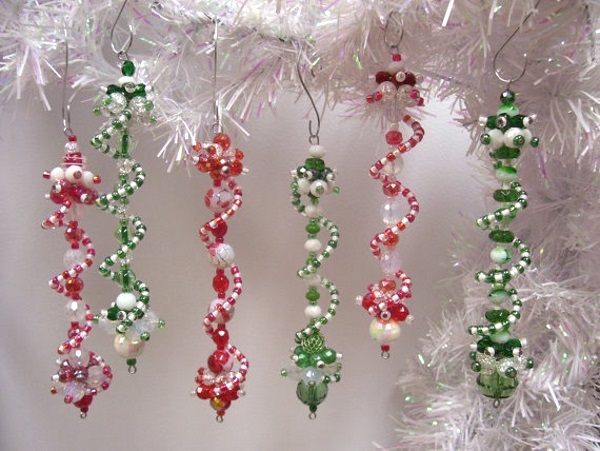 Buttons DIY Christmas Ornaments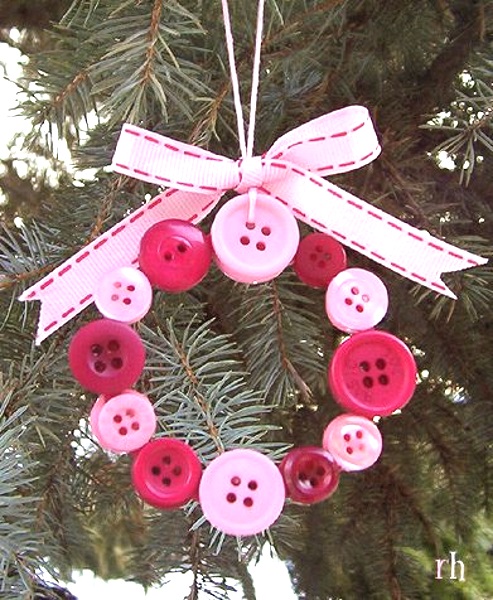 Ribbons and Beads DIY Christmas Ornaments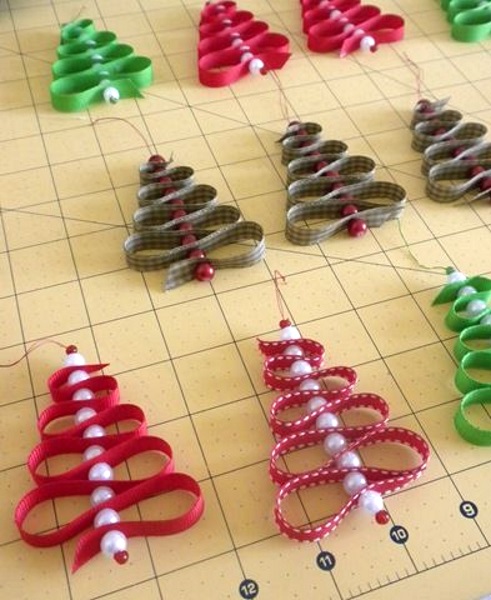 DIY Christmas Ornaments
Wrap a ball with a nice Christmas cloth and tie it nicely.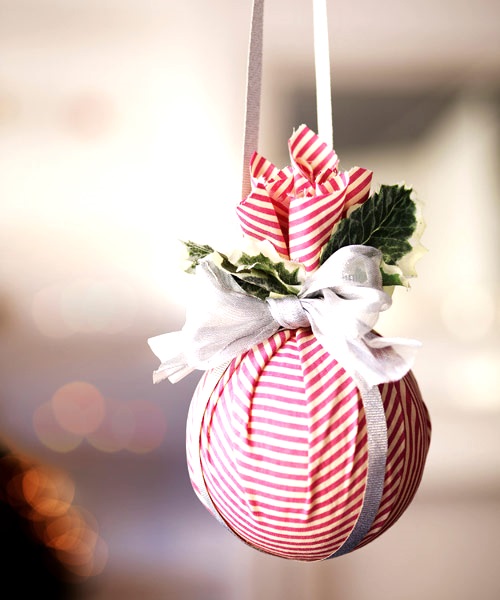 DIY Christmas Tree Buttons
This would be a good table decoration.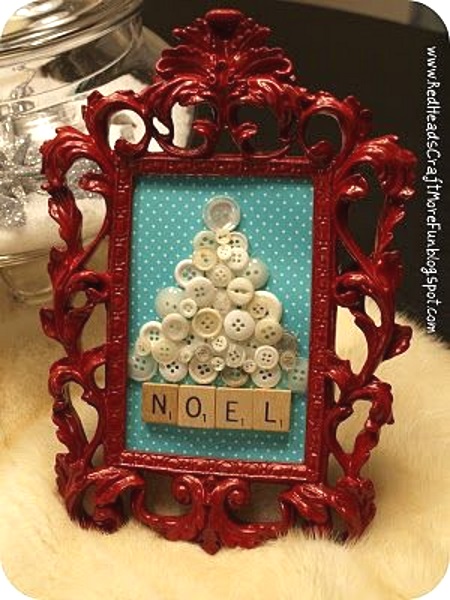 Merry Mail Christmas Ideas
There are just too many ways on how to do your Christmas Photo Display or Christmas Card Display
First, make a label and some strips of cloth then clip your family photos and Christmas cards.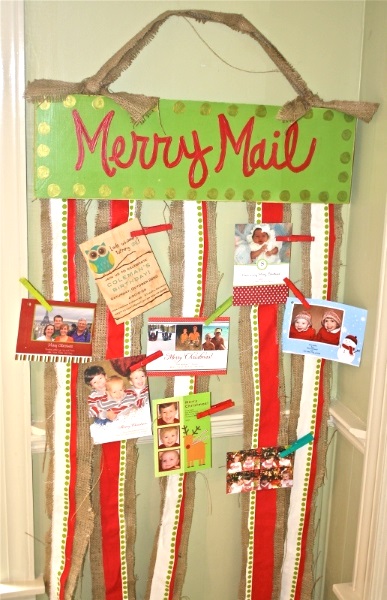 Second, create a semi-bulletin with a nice header. Then again, clip your photos and greeting cards.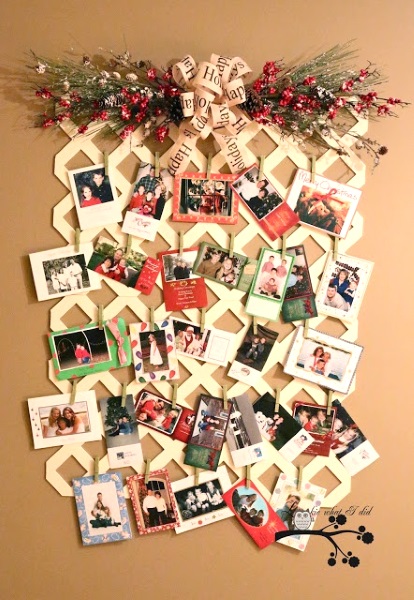 Third, your stair area could also be a perfect place to show off you happiest captured moments.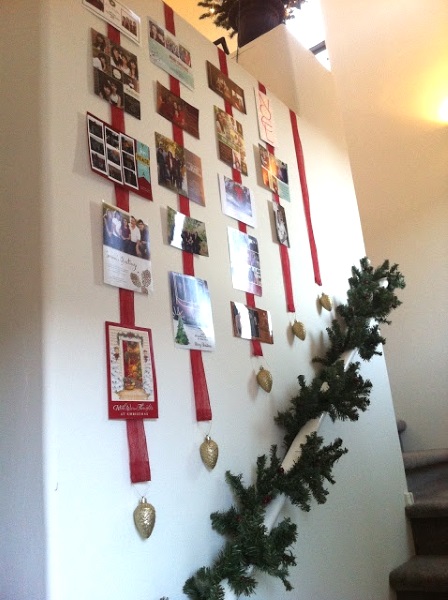 Fourth, add some vines around your door frame area and your best photographs along with the Christmas cards.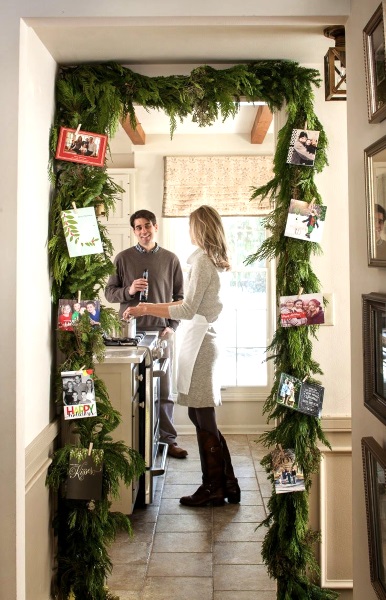 Lovely Christmas Wreath Ideas For Inspiration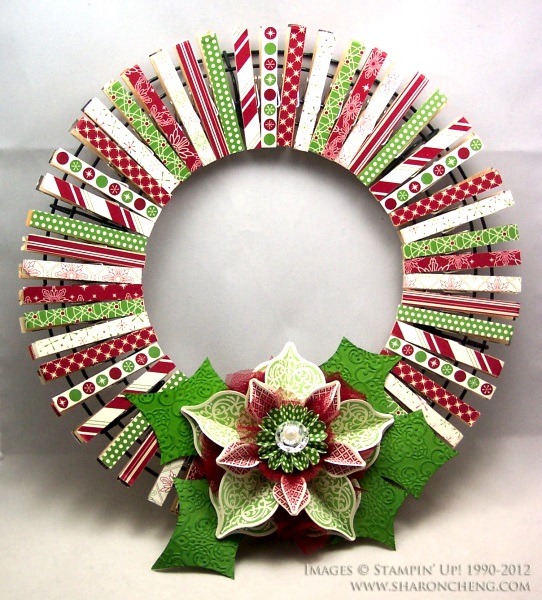 Fifth, turn the plain Clothespin Christmas Wreath into a photo and card holder!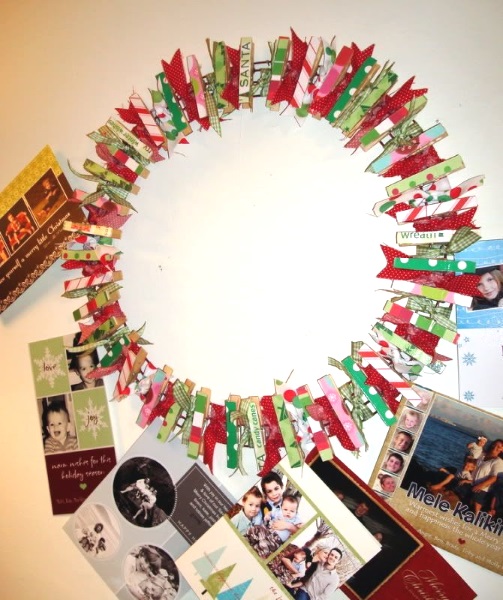 image source
Six, hang your photo frames on the staircase of your home. Adorable!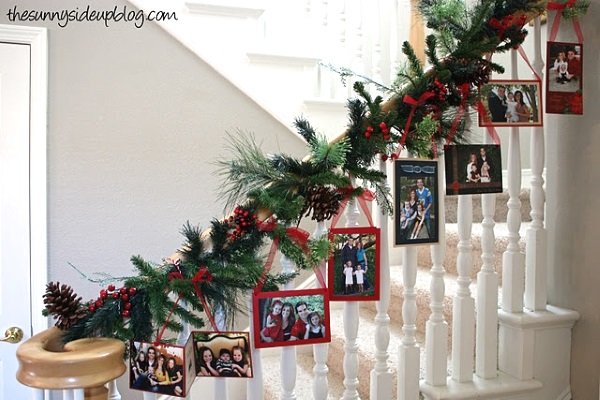 Christmas Decoration Ideas for posts or corners of your home.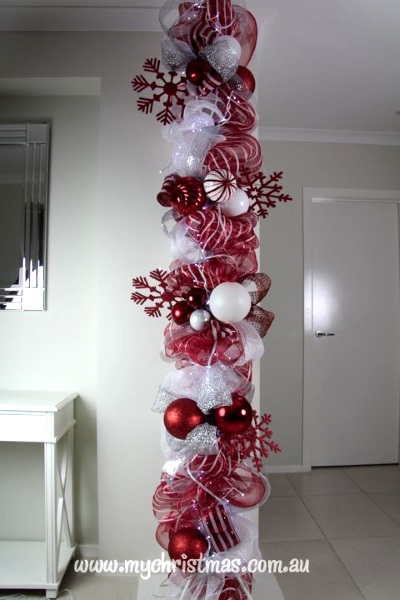 North Pole DIY Christmas Decorations for your pole or posts at home or at the office.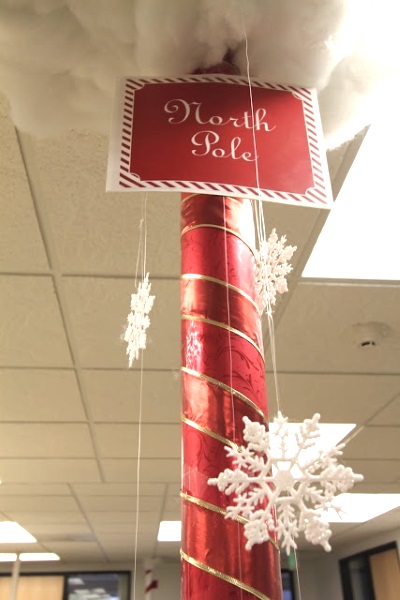 A very awesome idea isn't it?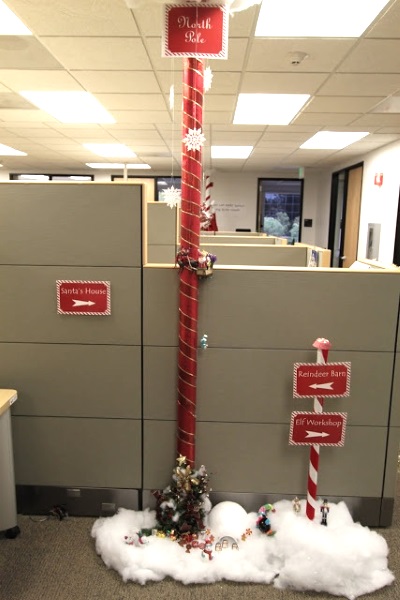 Bell Letter Christmas Decorations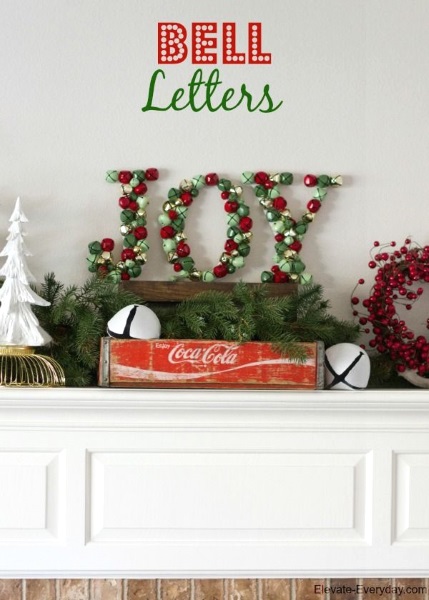 DIY Indoor Snowman Decoration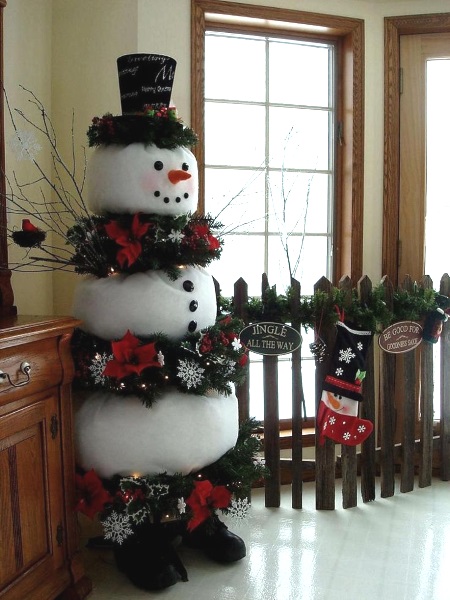 Christmas Decorations for Mirrors
Beautify your simple and unnoticed mirror into something like this. The first photo of this compilation is also a good way to decorate a mirror.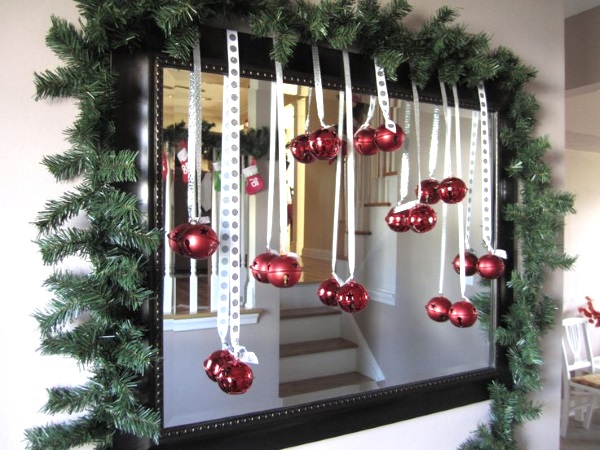 JOY Christmas Frames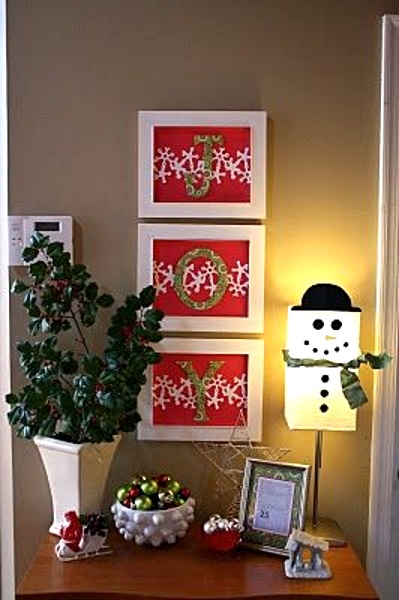 NOEL Blocks Christmas Decorations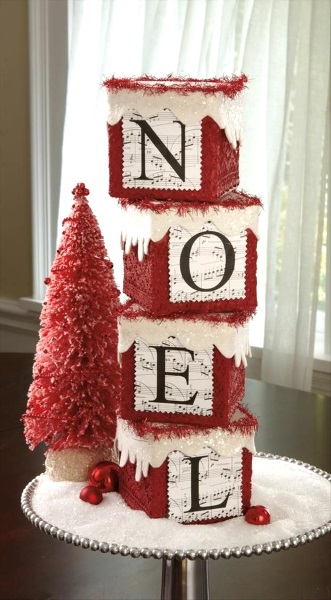 Stockings Hang Board
A very organized way to hang the Christmas stockings of your family members.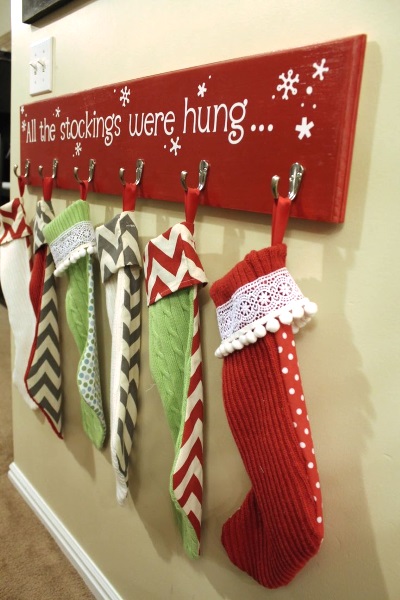 JOY DIY Christmas Decoration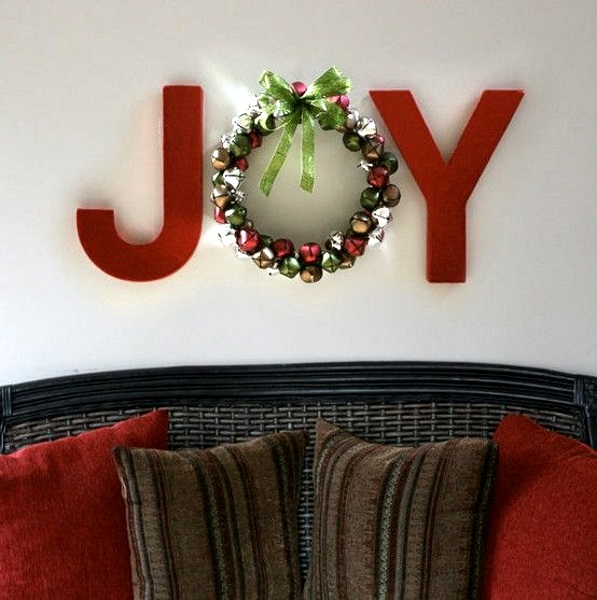 DIY Indoor Christmas Wreath
Maximize the use of your yarns.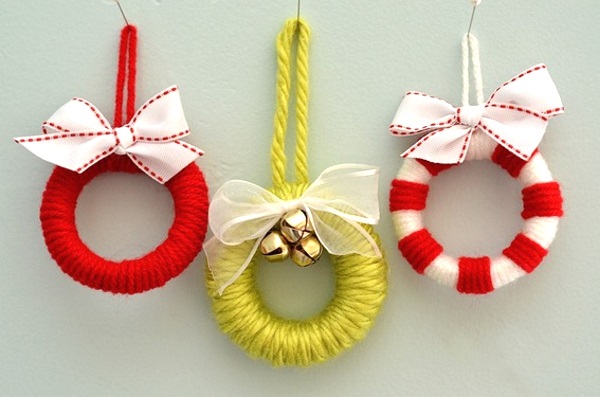 Place DIY Christmas Decoration
Paint a plate red and design it like Santa suit. A good decoration for your living room or over your chimney/fireplace.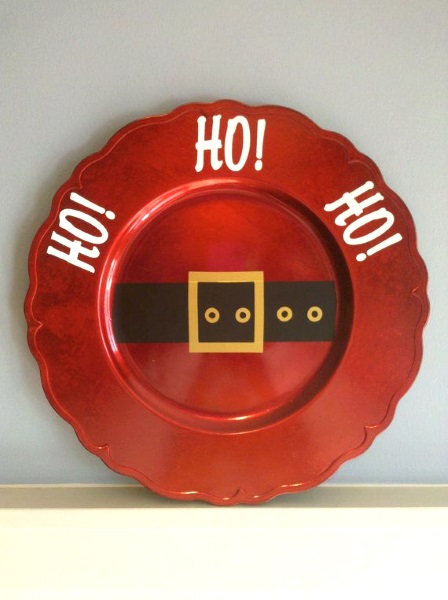 Easy Candy Cane Candle
Take a candle and wrap any of your favorite candy cane flavors around it . Your done with a simple yet beautiful centerpiece.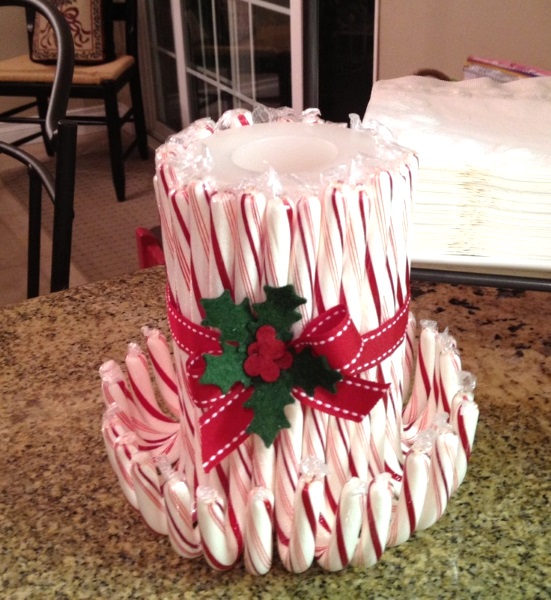 Peppermint DIY Christmas Candle
Very creative. Aside from candy canes, you can also use peppermint candies to cover the candle all over.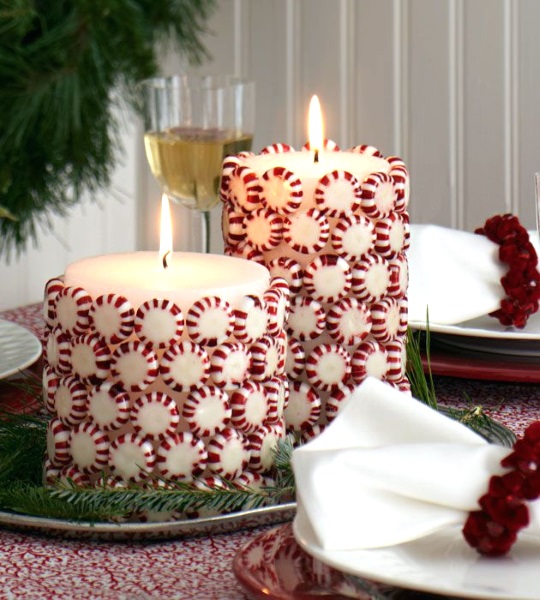 Santa Candle Holder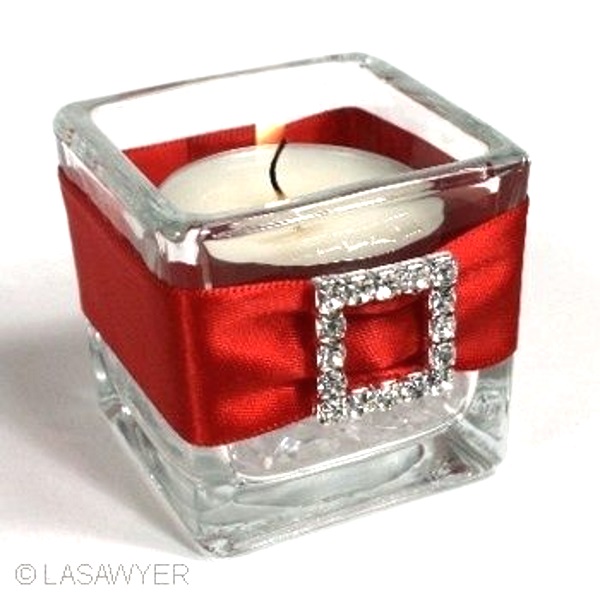 Easy DIY Christmas Candle Holder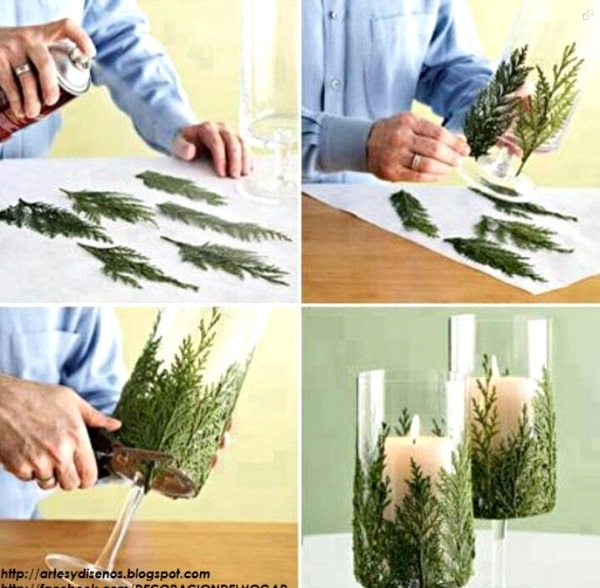 DIY Snowman Christmas Lantern
There are cheap paper lanterns of different sizes sold on department stores' party supplies section. Just cut a red shoal, black circles for eyes and a triangle for it's nose.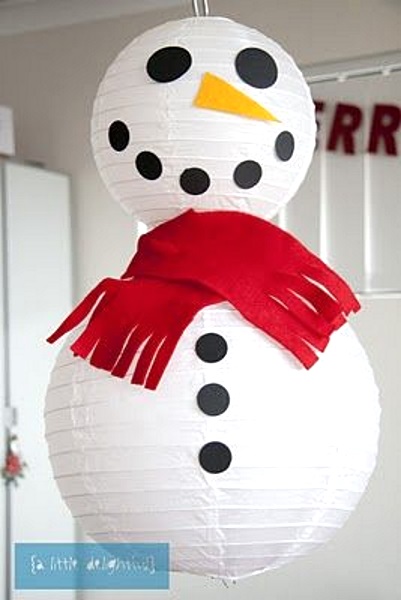 Snowflakes DIY Indoor Christmas Wreath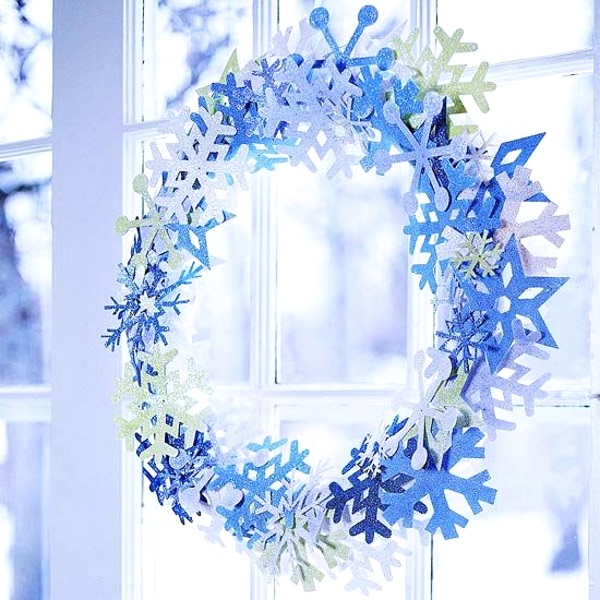 No Sew DIY Christmas Ornaments Garland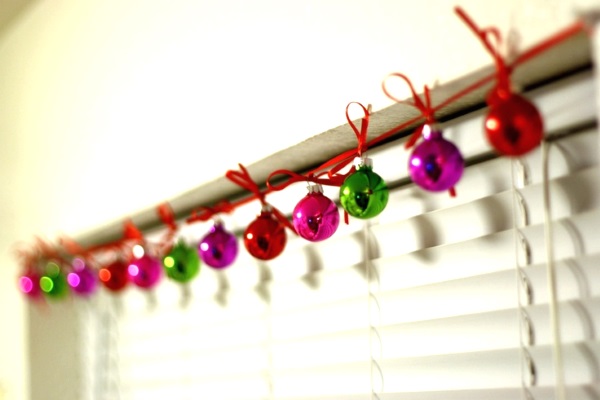 DIY Candy Cane Christmas Garland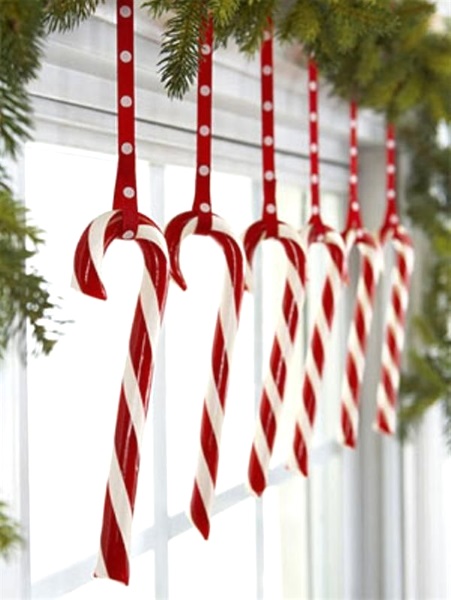 Poinsettia DIY Christmas Ornaments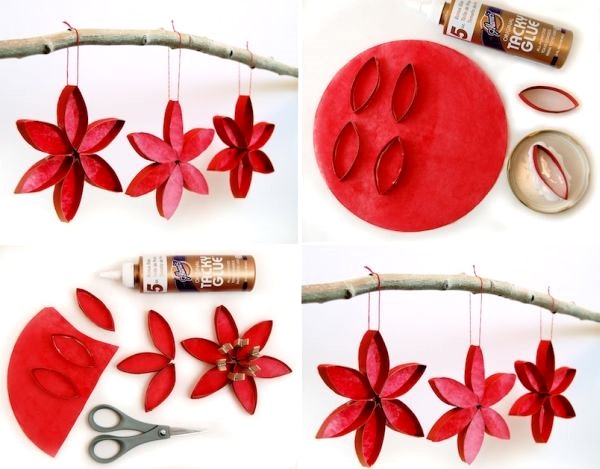 A bunch of Christmas ornaments turned into a really huge garland. Perfect for your windows!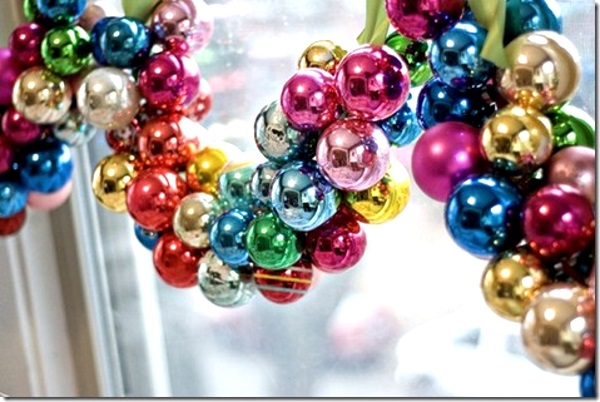 Twigs and Ornaments would really compliment each other.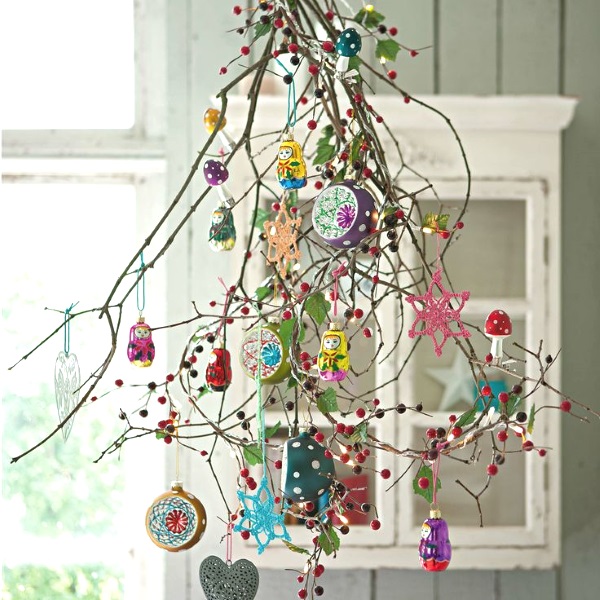 These silver Christmas balls are just right for a decoration on your dining area's chandelier.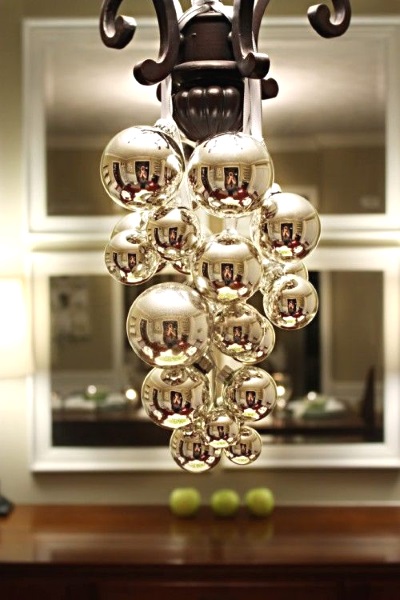 The BELIEVE Christmas blocks can be displayed anywhere in the house like the living room, porch and even dining area!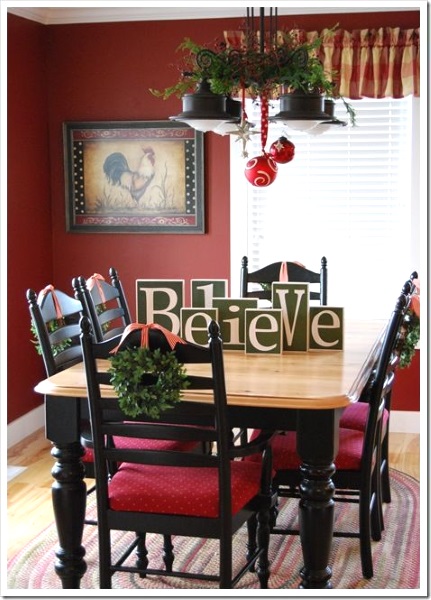 Hanging Christmas Decorations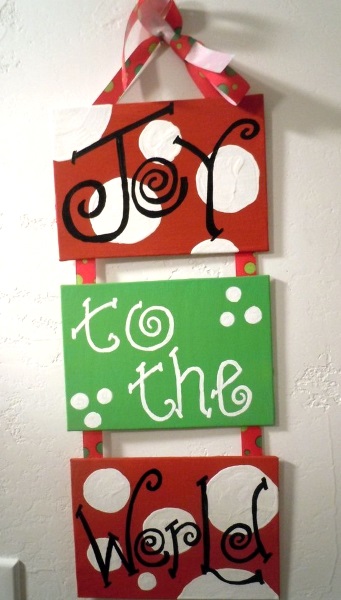 DIY Snowman Pallet
Extra blocks or wood will be very useful for this season.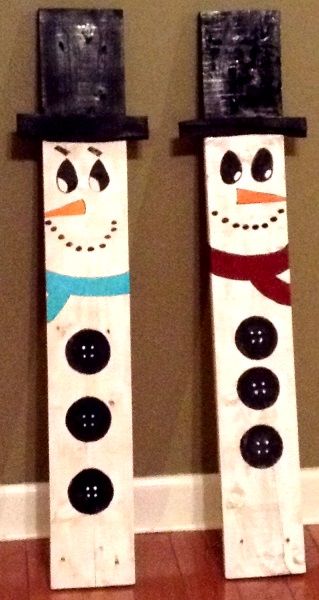 Fish Bowl DIY Snowman
Aren't they cute?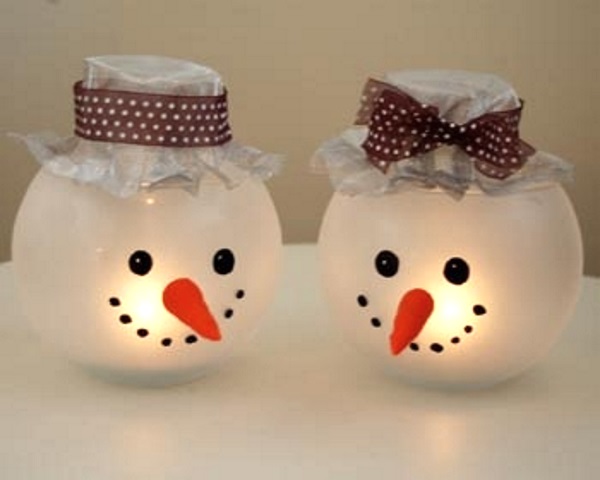 Ho Ho Ho DIY Christmas Blocks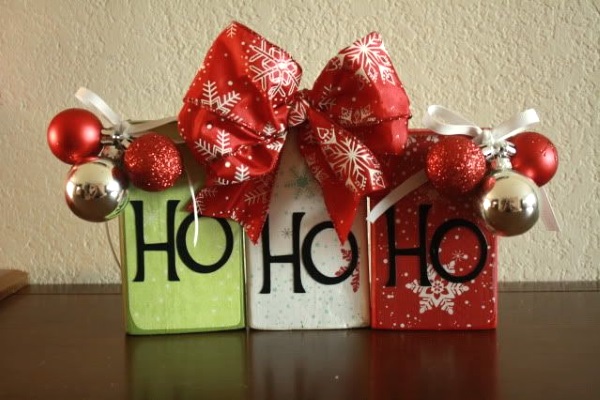 Ho Ho Ho Christmas Ornaments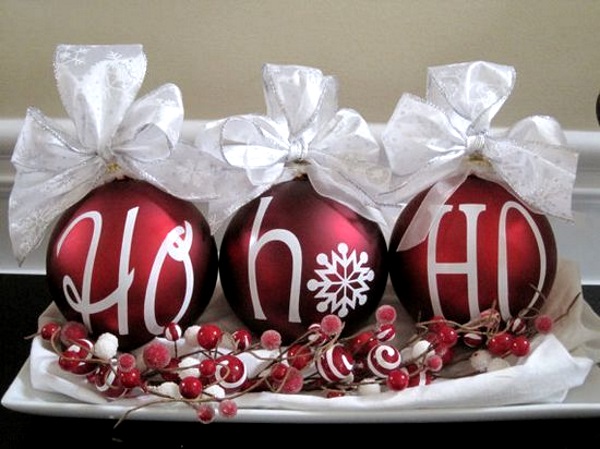 JOY Christmas Letters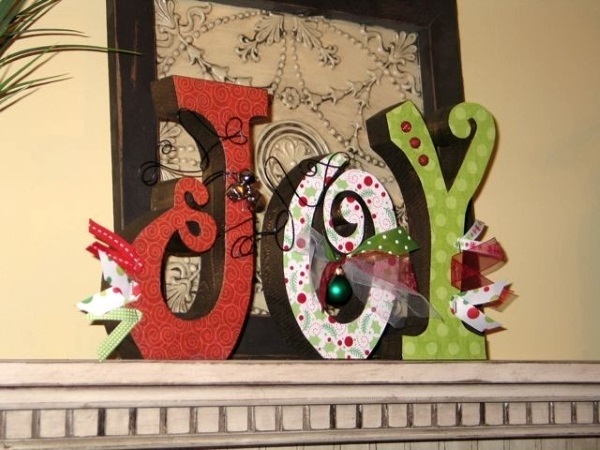 Hope you ended browsing this DIY Christmas decoration collection with a smile on your face. What's you favorite? Which idea do you like to start crafting? Mine would be the button Christmas tree and the snowman lantern, both really adorable! I'm sure I'm going to be very busy this season for our home decoration and for our church classroom too. Oh, not to mention we're doing lots of do-it-yourself Christmas decorations at our office too so just imagine how fun it would be for me. I can't get enough of this Christmas addiction and my DIY Christmas outdoor decorating ideas is almost done too. Please don't hesitate to leave us your feed backs on the comment section. For your own creations, we would love to feature it here! Enjoy our collection 😉