It's been a while since the last time I installed an android application from the Google play store. If I am not mistaken, it was December 2013 when I was so curious about the instant hit called Flappy Bird so I installed it just not to be outdated of the latest technology trend. I realized I'm no more hooked into gaming apps since I have only 2 on my phone now, again the Flappy Bird and my all time favorite Pou android game. I may be checking the Google market for some apps, but not gaming stuffs anymore. It was fun to have Pinterest, Facebook, Instagram, Twitter and Skype. These are more useful for me especially in whats keeping me busy these days.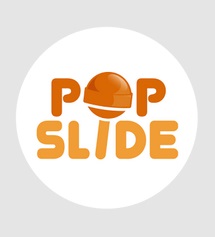 Last week upon checking on my Facebook account, I've been seeing numerous of this PopSlide: Get Free Mobile Load invitations. I was so curious about it. I know when i had my first android phone, I've also searched for rewards from android applications. I've been browsing about money making applications, money from android phone or any similar apps that promises to offer rewards. I've seen lots of them, some proven to be fake while some are proven to be legit but not quite friendly for android users from Asia, especially in my country Philippines. So sad I may say.
Have you had these questions before? Be happy you found this post.
How to get free load in Globe?
How to get free load in TM?
How to get free load in Smart?
How to get free load in Talk n Text?
How to get free load in SmartBro?
How to get free load in the Philippines?
Isn't it just nice to have an android phone or tablet and earn some rewards once in a while, especially when you're connected to the internet? Just a little earning as long as you know it's free and would only require a little time. That's when I searched about the new android app I discovered -POPSLIDE!
Popslide Get Free Mobile Load application is very promising though not all Philippine android users know about it already. We have all the chance to invite our family and friends about it! Here are some important details about it and I wrote them on a bullet list.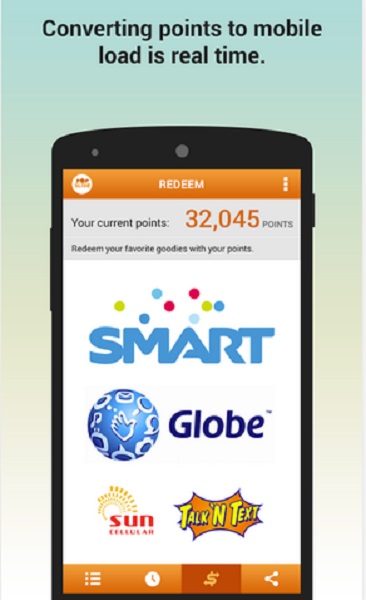 PopSlide Free Load app is LEGIT , NOT SCAM. IT'S VERY TRUE.
PopSlide Free Load app is FREE from the Google Playstore or Google Market
PopSlide Free Load app is EASY to use. Very user friendly even kids can follow.
PopSlide Free Load app is NOT Spammy. It won't give you pop up advertisements when you are using your phone like when writing messages or gaming. It will only give you ads when your phone screen locks.
PopSlide Free Load app is a light application. It won't cause your phone to hang or work slow but take note some apps from the mission are.
PopSlide Free Load app is only for all network mobile users in the Philippines (so far I haven't heard if it works for roaming numbers but guys I will update you)
PopSlide Free Load app has available Free Load for Globe as reward
PopSlide Free Load app has available Free Load for TM as reward
PopSlide Free Load app has available Free Load for Smart as reward
PopSlide Free Load app has available Free Load for Talk 'n Text as reward
PopSlide Free Load app has available Free Load for Sun as reward
PopSlide Free Load app has available Free Load for SmartBro internet as reward
PopSlide Free Load app sends you load IMMEDIATELY after claiming or redeem as long as you have earned enough points.
PopSlide Free Load allows you to earn points IMMEDIATELY when you Install the application. Very easy I know!
PopSlide Free Load allows you to SEND LOAD TO OTHER NUMBERS. Yes! It's not limited to your own number but every time you would convert points to load, you can replace the recipient's number.
How to earn points from PopSlide Free Load Google app? As of now, there are only 4 ways on how to get points from PopSlide.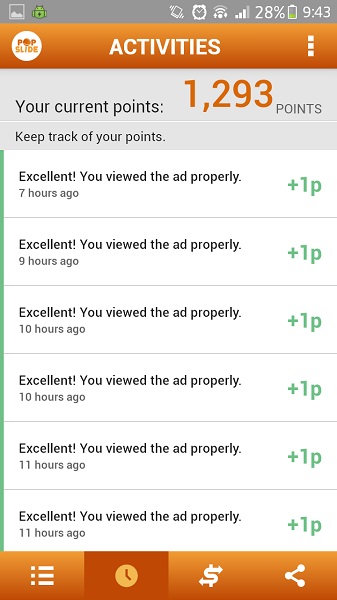 Upon installation of this app from Google play store, you will immediately earn 100 points.
Every time you're done using your phone, the screen locks. When you are about to use your phone you will see an advertisement and when you swipe it, it will earn you 1 point. Some ads are 5 points up to 25 points (so far)
When you install games or apps found on their mission tab, you will earn points. It actually depends but 1 game called Castle Clash is worth 750 points. IMPORTANT: To see new apps on Popslide Mission List, make sure you are connected to the internet for update. Per observation, update is Sunday evening.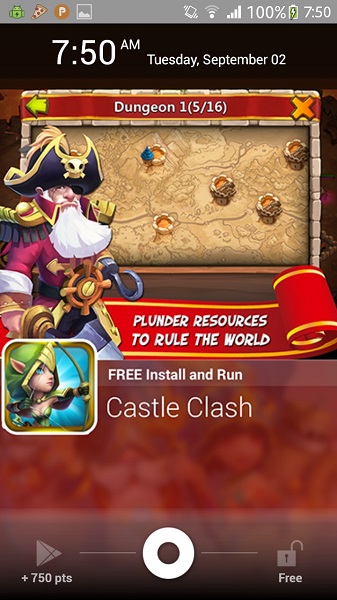 When you invite friends, you will get 1000 points per success registration and that person will get 500 points.
UPDATE: September 05, 2014.
So sad.. really SAD! From 1000 points referral bonus, it was lessened to 300 points, while sign up points from 500 was lessened to 100. 🙁 But good thing, weekly updates offer more and more missions so let's hope for the best.
How to use Popslide . Step by Step. Very easy.
1. Make sure your phone is an android phone or tablet.
2. Make sure you are from the Philippines and using any of these mobile network sim cards (Smart, Talk n Text TnT, Globe, Touch Mobile TM, Sun Cellular or SmartBro)
3. Go to the Google play store or market and search for Popslide.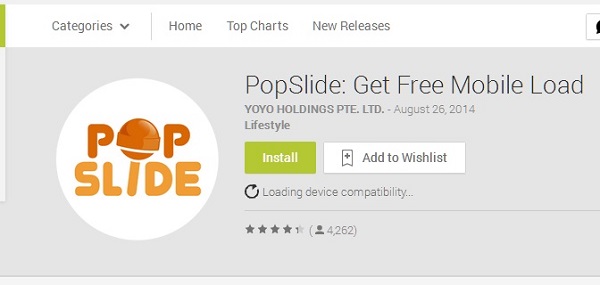 4. It is good if you already have a gmail account so you could install free apps immediately. If not yet, better make a Google mail account first.
5. When you find the Popslide Free Load app, install it.
6. You will be asked of your birthday and gender. Why? So the application would be delivering suitable advertisements whether you're a kid or an adult. But hey don't worry! I am an adult and yet NEVER received porn , abusive, scandalous or any unpleasant advertisements on my phone. To proceed with PopSlide and for you to completely earn points, make sure you're using a PopSlide promo code CLAIMCREDITS to claim points of course.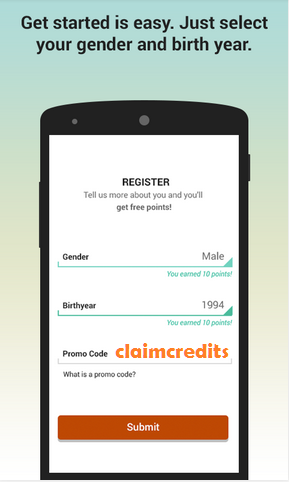 When you click SUBMIT, it will then let you assign/create YOUR OWN PROMO CODE or registration code. I suggest use a code that will be remembered easily. Do not use names with lots of numbers like Meowchie194875 because surely people will choose shorter codes to use.
7. After this, you finally earned your first 500 points from PopSlide. Congratulations!
8. Missions on PopSlide updates weekly. So expect that on a daily basis, you will see ads that are only worth 1 point and expect that when it updates, the apps and games will be shown on your mission tab are worth 500, 700, 1300 and up to 4,777 points.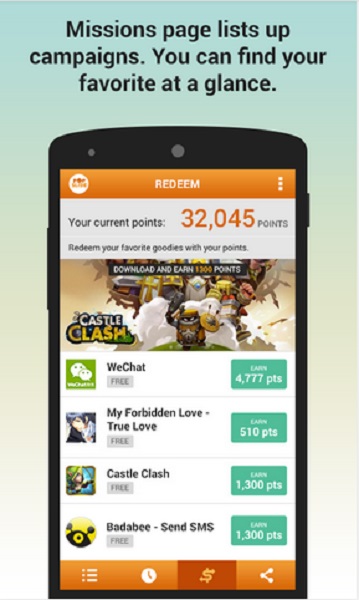 How to invite friends to use PopSlide?
When you register to this app, you will earn 500 points and can earn even more by inviting your friends who also have android units, with Philippine network sim cards. Upon successful redeem, you will see this pop up message so you could share the good news immediately to you friends.
REDEEMING POINTS requires you to be online or connected to WIFI.
So before converting your Popslide points into mobile load, make sure you have internet connection first.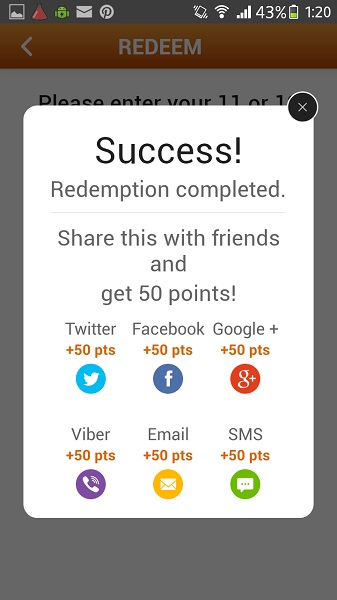 Share through websites (like how you found my article)
Share though social networking sites like Twitter, Facebook, Google +, Viber , Email and sending SMS to your friends as long as they don't forget your promo code.
Do some promotional video and upload on Youtube. Just write your promo code on the description.
How to redeem free load or goodies from PopSlide?
1. You should have enough earnings or points to convert points into load. It actually works like this. 1,000 points is worth 10.00 pesos. Now do the Math! Here are some screenshots of the current rewards from Popslide.
PopSlide Free Load for Globe and PopSlide Free Load for TM as reward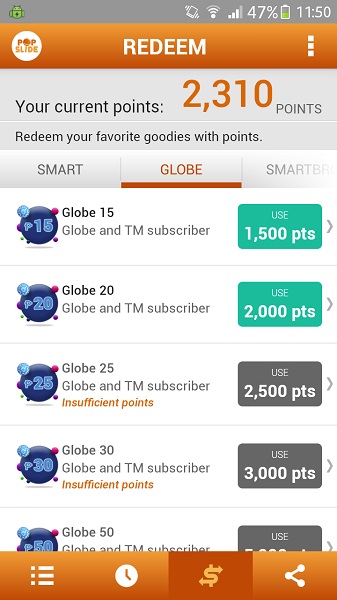 PopSlide Free Load for Smart as reward and PopSlide Free Load for Talk 'n Text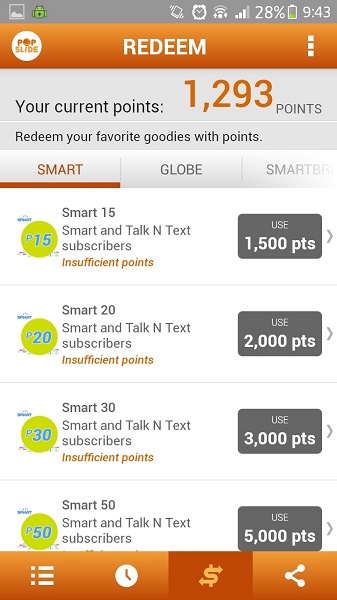 PopSlide Free Load for Sun as reward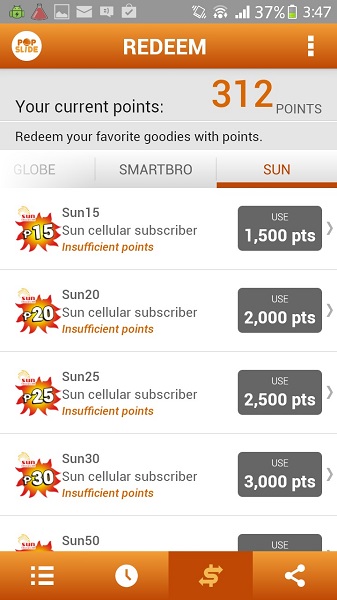 PopSlide Free Load for SmartBro internet as reward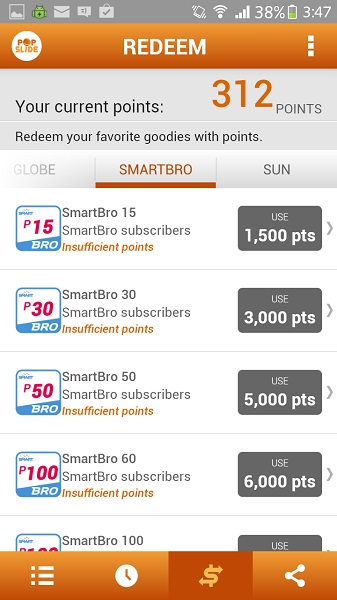 2. Check and double check your mobile number before redeeming! Again, if you are sending to a different mobile number, that's possible too. 😉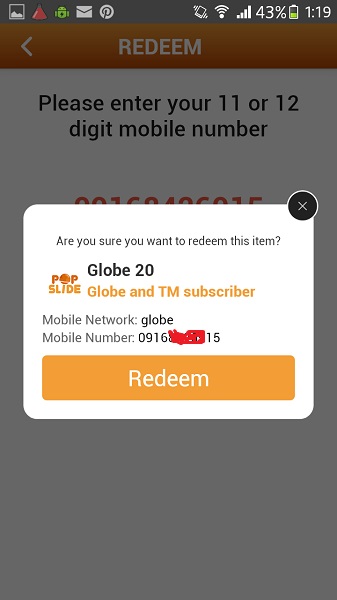 3. You will be notified if the redeem is successful. Share to your friends now!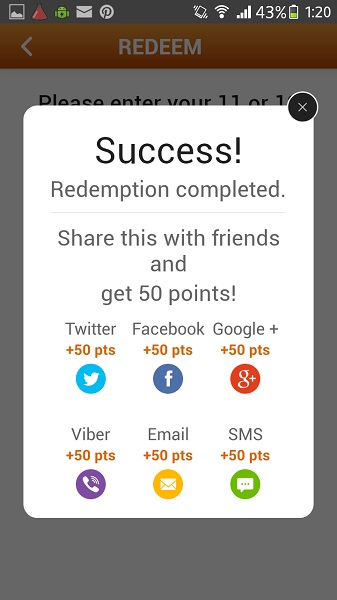 4. Immediately, you will be notified that you received your free cellphone load. If you would look carefully, I received the load TODAY. YES! It's because I will never write about this PopSlide if I didn't get free load from it myself. I wish you'd try it too.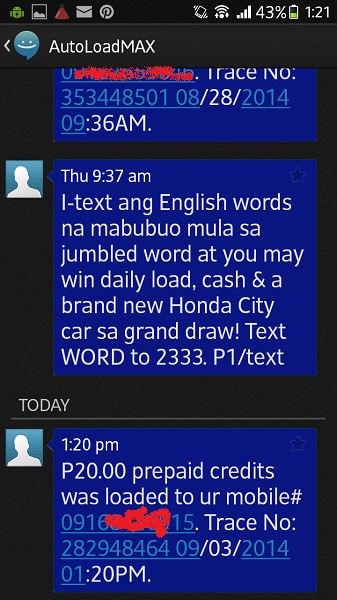 PopSlide Get Free Mobile Load in the Philippines : Honest Review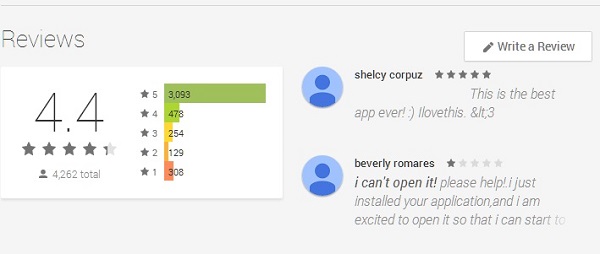 As long as it's FREE, easy to use and legit in giving load, no doubt it's going to be every Pinoy's favorite app. Looking at their user rating, it's an average of 4.4 but 3,093 are surely happy about PopSlide. Some of those low ratings are either because of some glitches in the system. Some said they don't see their points increasing while some are just so unhappy about the 1 weekly mission that's worth big. Still, it's a GREAT APP for me!
Popslide Tips and Tricks
Are there any possible ways to gain more points in this app? Well, I may say there's no cheat or hack in this awesome app yet and I wish there'll never be because I hope it would last long. For me, here are few things I did. Some do's and do not's.
Grab your family members and friends' android phone. Ask permission that you are going to install something. USE YOUR OWN PROMO CODE so you will gain points. Then tell them what you installed, introduce the app so they could decide whether to keep it or delete the app. Some oldies doesn't like too much stuffs on their phone.
Create a Youtube video review or advertisement about Popslide . Promote your Promo Code there.
Create a NOTE on your Facebook account. Tag friends or they may find it annoying so tag is optional. Try to share every time you would redeem load to encourage your Pinoy contacts.
Write a blog or article about Popslide. A page is free on blogger.com and etc.
Write a nice review on Popslide at Google Market. Write your promo code too. Every exposure is good.
PLEASE DO NOT SPAM ON ANY FACEBOOK PAGE OR PHOTO. IT'S ANNOYING! I've been seeing this on celebrity pages.
PLEASE DO NOT TRICK PEOPLE! Don't say "Hey use my promo code and get 1000 load" . Don't LIE!
As easy as that, no hidden facts and pretensions! I honestly told you that if you guys would register using my promo code CLAIMCREDITS , I would earn 300 points from it. I am just hoping you would use it for friendship's sake because I shared about it to all of you. I would be glad if you do so. I will be updating you guys if ever this application gets a competitor so that would mean more free load opportunity for us right? Do you have any other reward Google app to share? Something that would reward us for some little actions? Please do leave me a comment below. Any questions or suggestions you have in mind? Write me please! I would love to read them. Thanks!!!