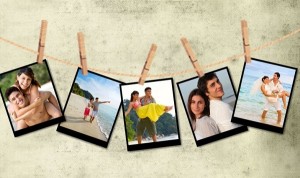 Do you love to keep your photos for remembrance? Do you usually have them framed for display? Well, to keep these photographs lovelier, I'm sure you would love this software called Picture Collage Maker Software by PearlMountain Technology Co., Ltd.
This is an alternative for the free Photo Collage Maker online that is more popular over the internet than this software I'm sharing with you. The difference between these 2 is that Picture Collage Maker is an offline software for desktop computer or laptops while the Photo Collage Maker as I've mentioned, is an online tool. Usually, these online collage generators would require sign up and email subscription for you to be able to use the site. Lucky if you could find the perfect site that is user friendly and loads fast.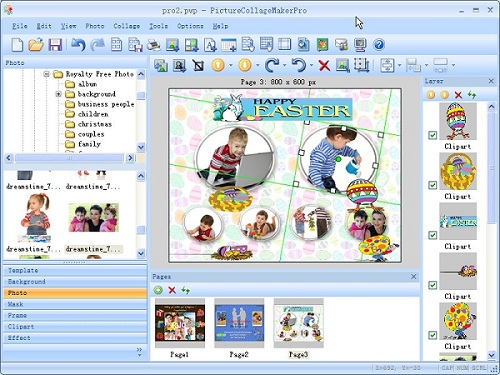 Now let me introduce Pearl Mountain Picture Collage Maker furthermore. This software don't have their own picture collage maker online so be very careful with what you find over the internet. I assure you this tool is safe to use. Yup! Virus free, no sign up required once the registration is done, no subscriptions, no additional apps to install, no tool bars to accept or no new browsers.
There are 3 different versions for this product:
1. Picture Collage Maker Pro
2. Picture Collage Maker
3. Picture Collage Maker for Mac
These 3 versions will allow you to create or generate photo layouts, frames, collages, scrapbooks, posters, invitations,bookmarks, tags, calendars, and greeting cards. and more. You just have to choose which among the 3 versions would suit your needs. For free picture collage maker download, you may visit http://www.picturecollagesoftware.com for your 15 days trial. Only that, there's watermark in the photos. If you would decide to buy the product, then you're entitled to use it for unlimited time , watermark is removed in the collage and no more annoying splash screen, with lifetime support and expect for the 30-day Money Back Satisfaction Guarantee.
Collage
From the name itself, the specialty of this program is to compile photos into one. Some would usually do this to save albums or simply to save time in browsing different photos from one event. That's cool enough right?:)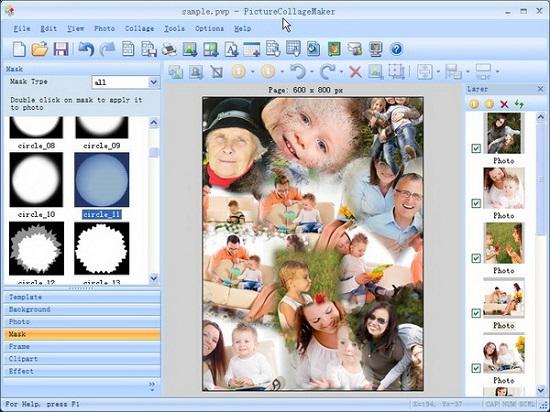 I highly recommend this software for you guys. I really love it. If you're going to ask me why, then here are my reasons:
1. It's very easy to use because of it's simplicity.
2. There's a variety of templates and customized patterns to choose from.
3. It's very light that I could even save it on my flash drive so when the need arises that I have to layout something, I'm just on the go for it on any computer and in less than 30 minutes.
4. You can add items to it's gallery. Whether you need it for backgrounds, fonts, frames, embellishments or cliparts
5. Effects that makes your output professionally done.
6. License Key/Crack my brother gave me was for commercial use. So again, I can install it on any computer I use.
To sum it up, this software would turn your ordinary photos into fancy, attractive, grouped yet an organized project. You'd sure be so happy to share it to your family and friends. You might also wanna share the good news about this software, that in just few clicks your photographs are done prettier than before. This photo generator is much of a help for me. It makes me happy that I am willing to share it with you, along with the few tips and tricks I've discovered by experience.
How to use Picture Collage Maker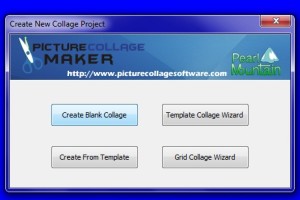 1. The very moment you open the application, you will have to choose whether to create a blank collage, template wizard, create from template available or grid wizard. Template wizard and grid wizard will let you choose photos to include and it will generate collage for you. Create from template means you'll be using the patterns available but you are able to drag for positions or replace background,font,color,frame and more. Create a blank collage obviously means starting from a plain canvass.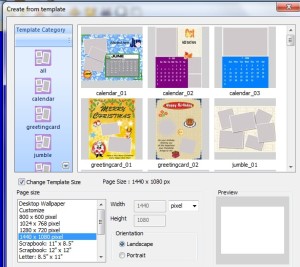 2. Supposed you've chosen the create from template (recommended for new users), you will have to choose on the available templates for your project. Choose the orientation whether it's landscape or portrait and also change the template size for your printing purposes. If you save image on a small size and have it printed for a large output, of course the photo quality shall be ruined because it will pixelized. Take note of that.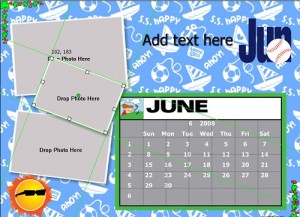 3. Supposed we choose this monthly calendar template. If you don't like everything about it, "double-click" item per item or click the tabs at the left part where you can read these items (template,background,mask,frame, clip art,effects). Just don't ruin the pattern if it's fine with you, or drag for relocation. I'd give you a quick sample.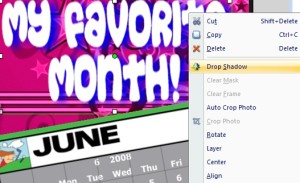 To add "shadow" behind the text or photo, simply right click and choose drop shadow. A window for this option will be shown.
(notice the blue shadow)
Notice that the box have changed from ordinary rectangle to special shapes.
To change "mask", simply click the photo then click the mask at the left side then choose what you like. (look at the swan on the finished product)
To choose a "frame" for every photo, you can just click the photo then click the frame at the left side then again choose what you like. (look at the 2 eggs on the finished product)
To edit the "text", just double click and edit text option for color,font,size,style and etc will be shown. (made it white and font is Casual on the finished product)
To add "effects", click the photo then click effects on the left side then choose what you like. (look at the smiley on the finished product,I made it green)
To edit "background", just double click the background.
You can add another photo slot, another text slot.
When you're done, click the save as Picture button and choose the file type of your output.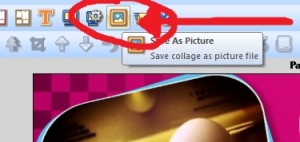 MY FINISHED PRODUCT. Tadaaaaaaaaaaaaaah! In 5 minutes! Pretty right?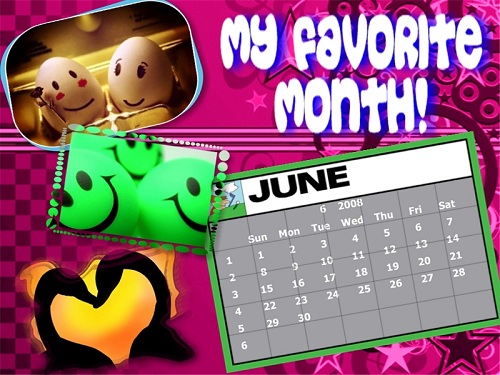 Here are my few samples/projects of this awesome software , Picture Collage Maker. Though there are some backgrounds, frames, masks and texts already available for use, to modify it is very easy. It proves to show, this software can be useful for any event. So try it on your own occasions and would love if you could share your samples with me.
For Birthdays
A family friend asked me to create this for her mom's birthday. She was sick that time and she died just few months after that.
I was glad enough to help in bringing out her memories through this layout design.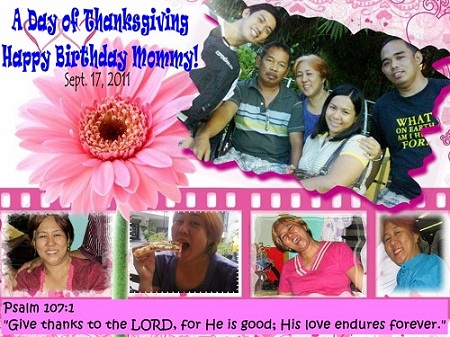 For Retirement Layout
Here's the very head of our office department when I got hired. She was really nice to me.
To create this layout was a part of my thanks for her.
Notice the wide empty space in the middle of the layout? It's where we'd write our messages for her.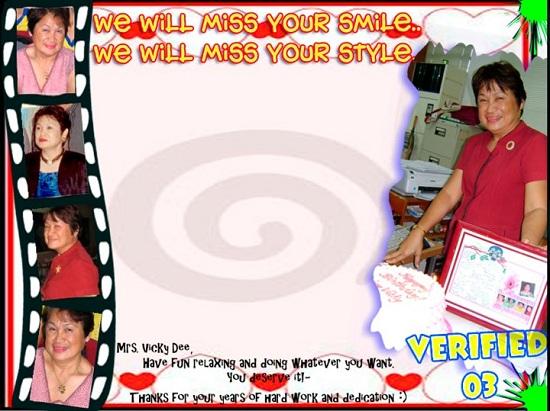 and for Mother's Day Bookmarks
This was last year. I am sure the mothers in our church liked it a lot. It's made with so much love that's why! 😉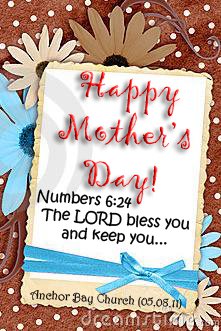 Important Tip:
Picture Collage Maker may not have enough pictures that suits your taste. So what's the solution?
Save as many pictures as you can from the internet. Save as many embellishments, frames, fonts, masks and more. These are all available online. Make use of your software but work out in collecting these items. Upon saving, put them in their respective folders. That's it. For further clarifications, please don't hesitate to leave me a comment.
I honestly love Scrapbook Max too, but sad to say I don't have license of it yet so I am still using the trial version.
Wish me luck guys! I'd share about it the moment I'll have that software.
You can just download the program from their site and for picture collage maker free crack or license key for registration, download from here. Enjoy!:)