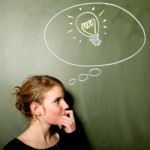 For someone who loves to draw, for someone who loves to collect pictures, to those who love music and most importantly – for the creative and sentimental enough to make slideshows, movies and animations (well, I'm not just talking about myself but YOU who've searched for this post) you've found the right page for a user-friendly movie maker guide. Lately, this kind of software have become very in demand for computer users because they can easily use the software for different purposes such as:
Creating Slideshows or Photo Story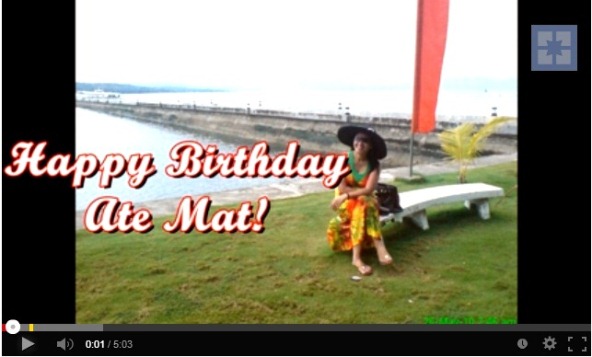 Ever noticed that slideshow has become one of the highlights for any occasion? It is because it tells more about the person (celebrant), whether things known and unknown by the people who would watch the slideshow. The free movie makers have saved many people in creating:
slideshows for birthdays
slideshows for weddings
slideshows for baptism/christening
slideshows for retirement
slideshows for funeral services
slideshows for victory party, promotions, endorsements or for introductions
Usually these slideshows include photo clips as well as video clips. Watch my slideshow for a birthday slideshow.
Creating Short Films or Movies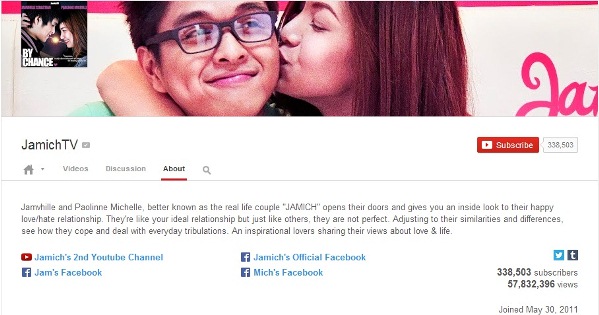 JAMICH joined Youtube last 2011 and got tons of subscribers already. Along with their cool friends, they made lots of quality short films starred by themselves and gained millions of views. I myself is a fan. I don't know what video editing tool they are using, but for beginner film makers – do consider using AVS. 🙂
For some who are trying to be film makers in the future, they are thankful enough that the free video editing software do exists. It may not be as expensive as what the professional movie makers are using in their own movie studies, but with the many features and effects available still their talents of creating their short movies are made possible. Usually short movies is composed of many video clips to be able to create a story.
Creating Animations
Just like in the photo below, I've made a basic stick cartoon animation using the famous Windows movie maker. It was 4 years ago and I was just bored. I drawn the cartoons manually using the paint application. Manually means I wasn't using the shape and line features so notice that my drawings are crooked for the video "Ngiti". If you try on browsing more animations from Youtube, you'd realize others are really talented and still – BIG THANKS to the free video editing software. Watch them for free :p
Creating Music and Lyrics Videos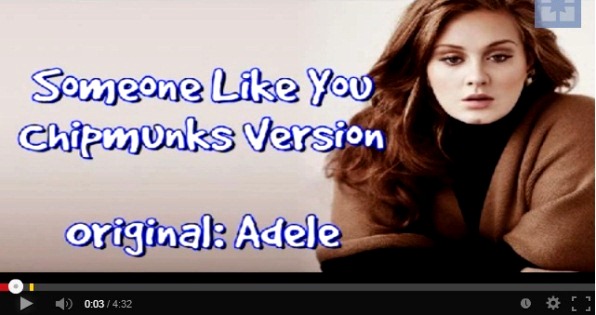 Again, notice that when you search for music videos on Youtube, you will see tons of music with lyrics in the results. That's simply because people are generous enough to provide the lyrics so you could sing along and the VERY IMPORTANT reason is that those who've created music and lyrics videos would eventually gain views, likes, comments and subscribers. Could either make their channel popular or to earn through Youtube. (wait for my next topic). In short, creating a music video with lyrics is done easily using a video editor. Using this software, it allows me to edit pitch so I could create Chipmunks version, Chipmunks-like voices.
Creating Advertisements / Promotions/ Presentations / Tutorials
Well the classic way of having one person talked about something from the beginning of the video to the end is kinda boring now. So with the use of these video editing softwares, demonstrations have become more interesting to watch. The effects especially for video teasers would sure catch the attention of the viewers. Watch it here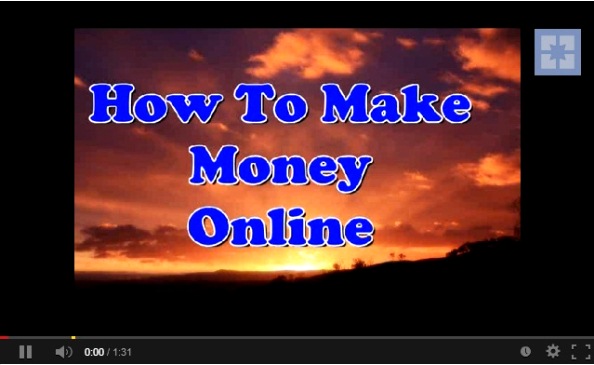 Avs Video Editor versus Windows Movie Maker
I do prefer AVS Video Editor than the famous Windows Movie Maker. Though I've known and used Windows Movie Maker first, I couldn't recommend it just because it is user-friendly. AVS Video Editor has more features available and understanding the features wouldn't take long either! I'd say it's 5x or even 10x better than the product of Windows.
DOWNLOAD BOTH AND TRY IT YOURSELF
FREE Windows Movie Maker download from here and for the FREE AVS Video Editor, this guy provided the download link as well as the link for free crack in here. I have provided both so as you read along the continuation of my post you'd have the idea or understand better why I like AVS more and I like Windows less.
AVS4YOU Feature Software
Well, I'm not working for them but since I'm satisfied with their AVS Video Editor it makes me think the rest of their software are very useful too. For now, I'm giving you a list of their tools and hope someday I could write about them one by one. What's best at the moment is that their discount for access subscription is currently 70% off for the month of September!!!!!! I want this tooooooo! Ohhhhh-Emmmmmm-Geeeeeeeeeeeee! (OMG!)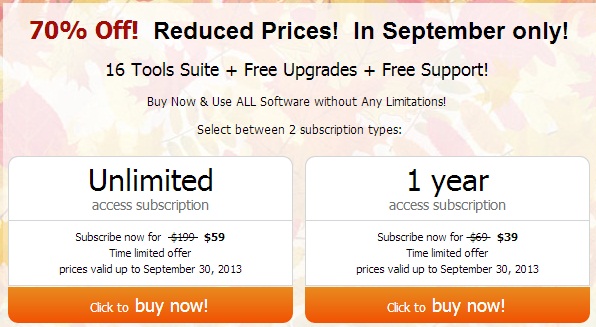 Video Software
AVS Video Converter
AVS Video Editor
AVS Video ReMaker
AVS DVD Copy
AVS Video Recorder
AVS Media Player
Audio Software
AVS Audio Converter
AVS Audio Editor
AVS Ringtone Maker
AVS Audio Recorder
AVS Disc Creator
Image Software
AVS Image Converter
AVS Photo Editor
AVS Cover Editor
Miscellaneous Software
AVS Disc Creator
AVS DVD Copy
AVS Registry Cleaner
AVS Document Converter
How to Use AVS Video Editor
Here's a quick guide on how to use my beloved video editing software. It has served me in many ways and in many events. At first it looks complicated but after creating one, I've mastered it well! (too conceited?lol just kidding!)
Open the downloaded AVS Video Editor software. Upon installation, you can choose to create a shortcut of the application and I suggest you to do so because from the moment you start using this, for sure it's going to be one of you favorites! See the app icon below. That's my sweet niece Azaliah Kish by the way :p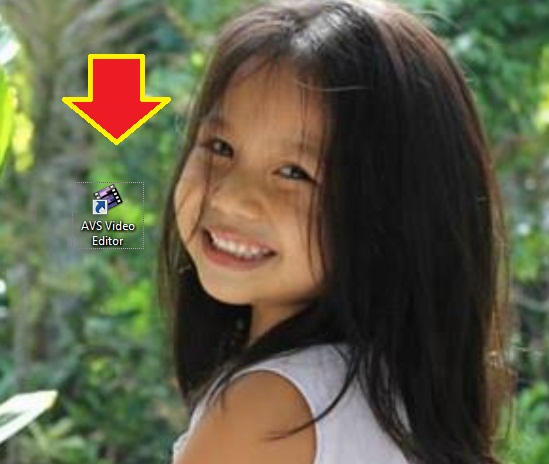 Prepare everything needed, whether photos, video clips, audios, MP3 / music backgrounds, texts or captions, credits and sequence of the video story. Usually, before I start a project, I would think about it beforehand so when I'm in front of the computer I know exactly what I want to do on AVS. I advise you to save them all in one folder.
Familiarize the Features
As much as possible I'd try to make it simple and precise. When you're confused, I do suggest you to try it and you will discover stuffs yourself. 🙂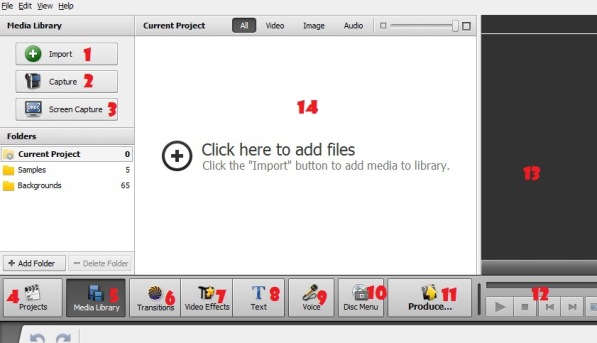 IMPORT the photos, video clips and audio clips.
CAPTURE means including a video clip through your webcam.
SCREEN CAPTURE means including a photo from your screenshot.
PROJECTS – Supposed you have started creating, you can save it as a "project" and you can modify it incase of corrections.
MEDIA LIBRARY is also #14, is where you can view your imported files (see #1). When you're in the process of editing, you will be directed to different windows/features so don't get lost – always return to the media library.
TRANSITION is how the change from one photo to another would happen. There are tons of lovely transitions in this software. Windows Movie Maker got less and very limited too.
VIDEO EFFECTS are change of the photo/video appearance and again there are tons of lovely video effects in this software. Windows Movie Maker got less and very limited too.
TEXT also know as CAPTIONS. Could also use this for titles and credits. What's best about text in AVS Video Editor is that you could drag the text anywhere in the video which is very IMPOSSIBLE with Windows Movie Maker. Bottom, top, left and right – your choice!
VOICE is in case you like to add an audio message or dedication, then with you microphone you can use this feature.
DISC MENU are various styles available for you. So when you movie is finally done and saved on a disc, the viewers would see it in any of the disc menu options depending on the occasion/event. You can even create with your own style.
PRODUCE means finally you're all set to save it as a video/movie. You have audio and video quality options. I don't usually choose high quality because I'm lazy to wait for the video to process. The medium quality looks so fine anyway.
These are buttons of play, stop, rewind and forward so you could watch your creation time to time before saving it as a movie.
You will see your output here. It's a square screen of course, I just needed to crop it for my preview above.
Told yeah, this is the same thing as #5 – the Media Library.
Create a video / slideshow yourself!
With the 1 to 14 features and their brief descriptions, I assume you've got a hint on how to use this software. You can now start creating your own video, slideshow, movie, music and lyrics video, teaser, advertisement or whatever purpose this video editing software might serve you. Just in case I've missed something that leads to your confusion, please don't hesitate to leave a comment and I'd write further information.
A PREVIEW OF HOW THESE MOVIE MAKERS WOULD LOOK LIKE
WINDOWS MOVIE MAKER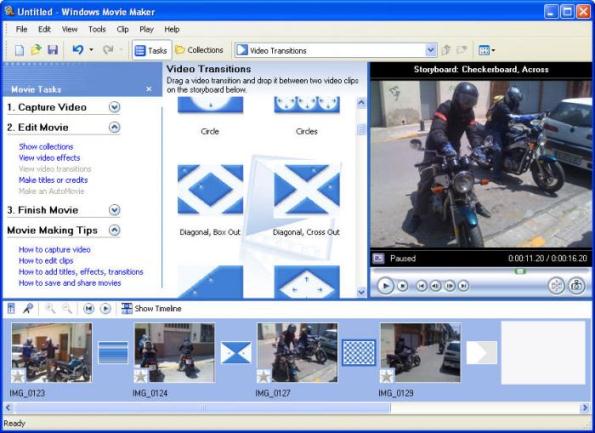 AVS VIDEO EDITOR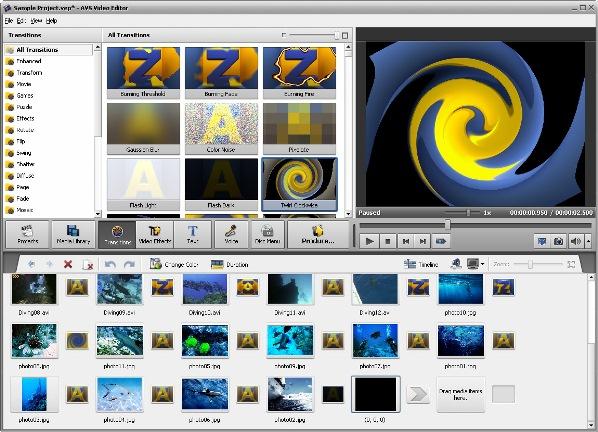 CYBERLINK POWERDIRECTOR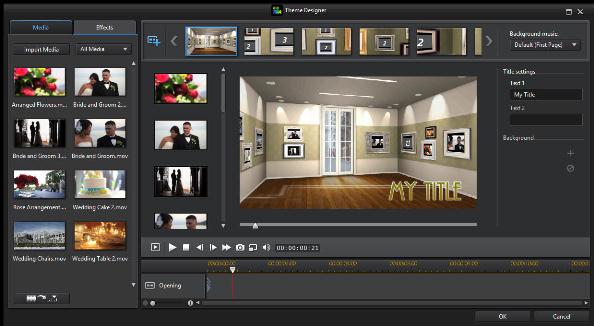 Conclusion: At the moment, I'd claim that the best video editing software for me is AVS Video Editor. I have heard of another slideshow maker/ video editing tool called Cyberlink PowerDirector but sure will try it soon and give my assessment about it. By looking at the preview above, no doubt this one is another promising video and slideshow editing software. I'm expecting the unexpected! Please scout with me and I'd be very glad to hear from your own review for any of video editing software. I'd appreciate any tricks and tips and you can just drop me a comment below. Cheers and have fun creating videos!