A Review of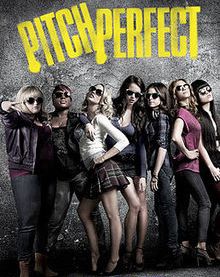 the Pitch Perfect Movie
This is a musical-comedy movie released in September 28, 2012. The movie was filmed Mid-December 2011 so I wouldn't wonder that the performances in the movie were superb because it took them more than a year before its finally shown. If you have watched High School Musical and Glee, surely you will also enjoy this movie. You will hear classic and new songs on different renditions performed by awesome Pitch Perfect Cast. I am honestly hooked to this, watched it for countless times and been playing the 12 Official Sound Tracks over and over again because their versions were honestly addicting. The movie peaked on # 3 at the Box Office and became the 2nd highest grossing musical comedy movie following "The School of Rock" which was released 2003.
To begin with, the title itself gives you a hint. Pitch is referred to musical key and perfect of course means greatness/awesomeness. The movie is about a competition between four A capella groups in Barden University. The previous year, all male Treblemakers and all female Barden Bellas were able to reach the ICCA finals National competition but due to anxiety, one of the main singers of Barden Bellas named Aubrey vomited that they were not able to finish their performance. The Treblemakers became the champion with their very great performance. It became a great challenge for the Barden Bellas since it was their first time to reach the National Competition and hoping that next year, they will finish what they have started.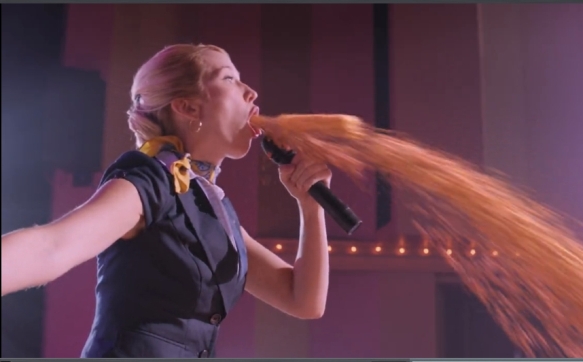 New school year begins and there's still lots of the Treblemakers left while only 2 senior students left for Barden Bellas ( Aubrey and Chloe) so they needed new members. Because of the shame that happened the previous year, the Barden Bellas club is having hard time to recruit new members. Female students were less interested in joining the group since there are also lots of other clubs available in the in Barden University. Since Audrey and Chloe were desperate much, the 2 seniors decided to qualify new members that are even far beyond the ex-members' qualities. The Barden Bellas was known to have the image of being sexy, hot, tempting, showing off their body curves and pretty faces but this time, different personalities joined the group. To mention the fat girl Amy, black lesbian Cynthia-Rose, Asian girl Lilly , lesbian, flirty girl, hyper girl and the lead actress hip & hop Beca (Anna Kendrick) who is not a fan of classic girly and contemporary songs, thinking these are boring type of music.
Beca didn't really like to go to college. She was just forced by her dad who is a professor in Barden University. Her dad asked her to join at least one club and learn about normal college life. If by the end of the school year she still find college unlikable, then her dad would let her go and sends her off to her dream career which is to be a DJ in Los Angeles. She agreed and that led her joining the Barden Bellas. Because of her interest in being a DJ, she applied a part-time job on a radio station and works with another part time Jesse(Skylar Astin) who is also a new recruit of the Treblemakers. They became each other's apple of the eye even if their groups are the greatest rivals in the said A capella competition.
Treblemakers has been the greatest threat for the Barden Bellas because their performace would always seemed to be at perfection every time they perform. Like what the lady commentator said about them, "Nothing makes a woman feel more like a girl than a man who sings like a boy". Both Treblemakers and Barden Bellas were able to reach the Regional Competition and both eager to go for Finals. Barden Bellas didn't make it to the finals during the announcement, but with a twist they finally got the 3rd slot for Finales because there the Footnotes cheated the age of the lead singer.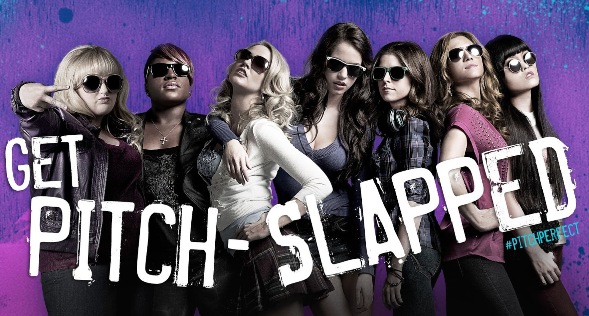 For some conflicts, reflections and reconciliation, Barden Bellas has chosen Beca to be their leader. So as expected, from the tradition girly songs, they have come up to mash up modern songs giving more life to it. The Barden Bellas became the champion. Presentations of both teams were awesome that I abused the repeat button. The story ended in a scene where the 2 groups were screening new potential members. The song to be sung for the audition was not mentioned, so I was thinking if it's a hint for a sequel. I hope so!
Final say, I'd rate it 9/10. I love the songs. I have heard the songs which I didn't like before and now I'm honestly loving them. They all sang well and the movie's phasing was fast that you wouldn't feel bored at all. I love Utkarsh Ambudkar, he is not the lead actor but he was really awesome with all his raps. Grrrrr! With its comedy approach, you'd enjoy the movie very much.
For minors watching, Parental Guidance is recommended.
Now where did the 1 from 9/10 go? It's because if minors would watch this, parents should be with them. Why? There's a scene of a bath room where feet of both male and female are seen (yeah sharing one bath room) though nothing was shown, what would kids think? And another part during the riff off or immediate exchange of songs based on a category. The A capella groups needed to sing "songs about sex" category. I don't know if parents would want their kids to know about these songs, but that's why I recommend parents' supervision.
Pitch Perfect Cast
The Barden Bellas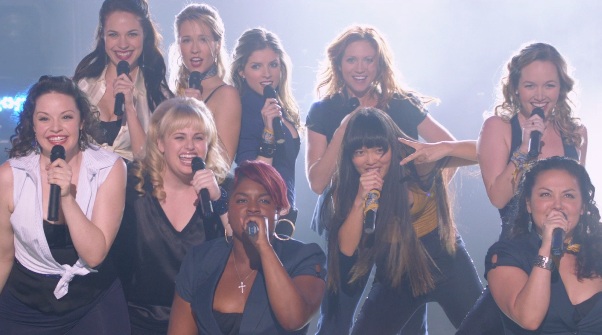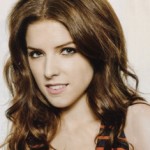 Anna Kendrick … Beca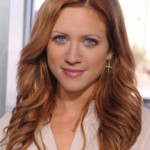 Brittany Snow … Chloe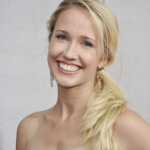 Anna Camp … Aubrey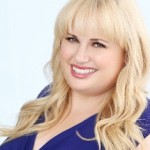 Rebel Wilson … Fat Amy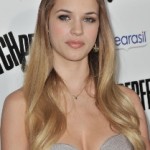 Alexis Knapp … Stacie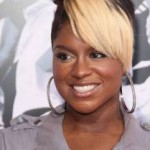 Ester Dean … Cynthia Rose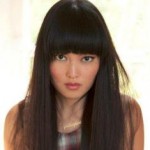 Hana Mae Lee … Lilly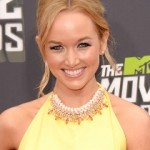 Kelley Jakle … Jessica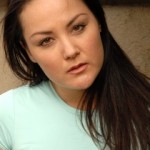 Wanetah Walmsley … Denise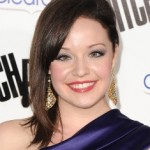 Shelley Regner … Ashley
The Treblemakers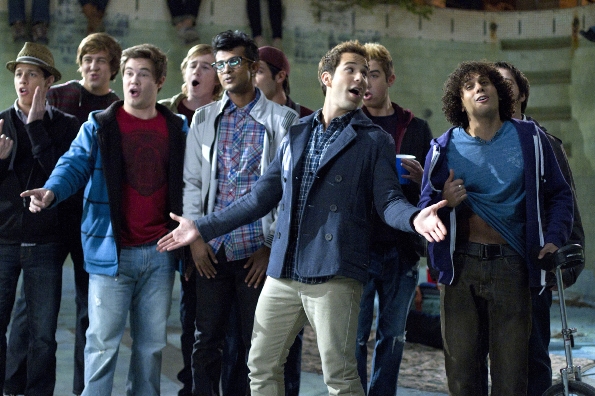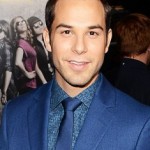 Skylar Astin … Jesse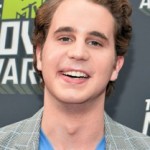 Ben Platt … Benji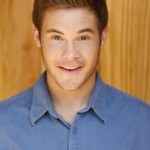 Adam DeVine … Bumper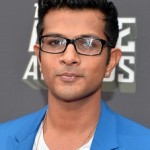 Utkarsh Ambudkar … Donald ( my CRUSH! <3)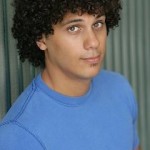 Michael Viruet … Unicycle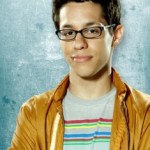 David Del Rio … Kolio
—————————————————–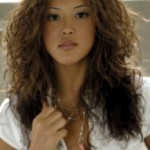 Sora Connor..Footnote female singer…
(Utkarsh Ambudkar's girlfriend </3)
I am not sure if Utkarsh and Sora already knew each other before Pitch Perfect or just met because of that movie. But whichever is true, Sora sure does not look like an ordinary girl. She is so pretty and talented too. . She was part of the mixed-boys and girls a capella group called Footnote that qualified for the ICCA semi-finals. Remember the group who got disqualified because the lead singer was NOT a university student but a high school student. YES! It was the group that beat Bella but because of this violation, Bella gets the slot. Sora Connor was the first girl who went out on the stage. She slid to the center. She was really good at that and obviously she's pretty.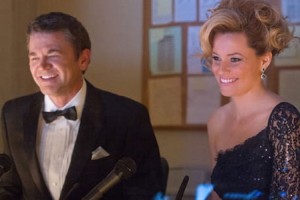 Elizabeth Banks … Gail (female commentator for the ICCAs)
John Michael Higgins … John (male commentator for the ICCAs)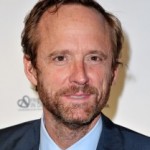 John Benjamin Hickey … Dr. Mitchell (Beca's father)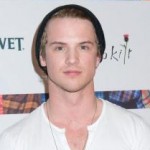 Freddie Stroma … Luke (radio station manager)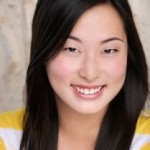 Jinhee Joung … Kimmy Jin (Beca's roommate)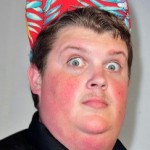 Jacob Wysocki … Justin (the fat guy that facilities the A capella club auditions)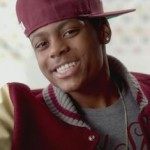 Jawan Harris … Timothy (the lead singer from Footnotes that was a high school student, so the Footnotes was disqualified for Finals)
Free Pitch Perfect Songs for Download (links will be added later)
The Pitch Perfect music is totally awesome! A combination of classic and modern songs with a twist! Pitch perfect free download of MP3 just for you! Make sure to to log in or use your Facebook account to access 4shared.com All 12 songs available!
Pitch Perfect Quotes or Pitch Perfect Lines and conversations from the movie script that has become very famous. You might wanna download the complete Pitch Perfect transcript from here.
Aca-xcuse me
Aca-awkward
A-ca-believe it
John: "Am I right?"
Gail: "Oh John, you're so right, everything else seems wrong."
Chloe: "I am living with nodes, but I am a survivor. I am living with limitations… I have nodes."
Jesse – being educated about movies: "moviecation"
Gail on the new group of Bella's: "It's refreshing, yet, uh…displeasing to the eye."
Fat Amy regarding whether or not she put gas in the truck: "Yeah, I did…and yet, maybe I didn't…
John: "It's just a friendly competition."
Gail: "That's right. But a mistake can haunt you for the rest of your life and ruin your children."
"Where going to Pitch slap you so hard, your man boobs are going to concave." -Fat Amy
"Hey Fat Amy! Ambush!" -Bumper
*hits fat Amy with a burrito*
"I've been shot… I've just been shot!!!!" -Fat Amy
"I ate my twin in the womb." -Lily
"I'll admit something… I have a lot of sex." -Stacey
"We know that." -Fat Amy
"Because I just told you." -Stacey
"I'm an Aca boy, your an Aca girl. And we're going to have Aca children." -Jesse to Beca
"What's your name?" -Aubrey
"Fat Amy." -Fat Amy
"You call yourself Fat Amy?" -Aubrey
"Yeah, so twig bitches like you don't do it behind my back." -Fat Amy
Aubrey:(To Fat Amy) What are you doing?!
Fat Amy: Horizontal Running
Bumper: I have a feeling we should kiss. Is that a good feeling or an incorrect feeling?
Fat Amy: Well… sometimes I have the feeling I can do crystal meth, but then I think, mmm… better not.
I can also do mermaid dancing…it includes a lot of floor work
You (girls) are awesome-ly horrible. I hate you, kill yourselves
Nothing makes a woman feel more like a girl than a man who sings like a boy.
My dad always says, "If you're not here to win, get the hell out of Kuwait."
Pitch Perfect's The Cup Song by Beca (Anna Kendrick)with tons of tutorials on Youtube.
The Cup Song Lyrics
This song is actually an original of Lulu and the Lampshades and the title is You're Gonna Miss Me and NOT "The Cup Song" or "Cups". But since it was sang by Beca with the Cup Pattern, viewers are used to calling it that way. Here's the lyrics.
I've got my ticket for the long way 'round
Two bottle whiskey for the way
And I sure would like some sweet company
And I'm leaving tomorrow. What d'you say?
[2x]
When I'm gone, when I'm gone
You're gonna miss me when I'm gone
You're gonna miss me by my hair
You're gonna miss me everywhere, oh
You're gonna miss me when I'm gone
I've got my ticket for the long way 'round
The one with the prettiest of views
It's got mountains, it's got rivers
It's got sights to give you shivers
But it sure would be prettier with you
[3x]
When I'm gone, when I'm gone
You're gonna miss me when I'm gone
You're gonna miss me by my walk
You're gonna miss me by my talk, oh
You're gonna miss me when I'm gone
Well that's all for now, I'd update just if in case I realized I've missed something important. If you haven't watched it yet, please do so. Review with me. Thanks for reading and have an aca-awesome day!