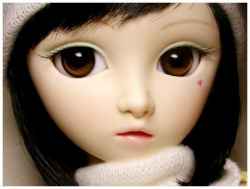 Dolls are usually cute and lovable! The usual materials are stuffed with cottons, plastic, rubber, wood, wax, porcelain, clay and some are even cut-out paper dolls. These are model of human beings and a part of art throughout the world. Dolls are usually cute, pretty, lovable, sexy and in short- pleasing! Commonly, dolls are for kids but some adults own them for collections.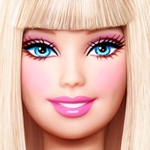 There has been an evolution in the doll's fashion world. From the classic dolls wearing white long gowns and up to the modern days where dolls are dressed up on more fashionable party outfits, bikinis, sports wear and mostly mimicking the looks of celebrities. The famous female doll that is actually almost every little girl's dream gift is none other than Barbie. Though some dolls are just plain toys for the kids, for some people they may be serving a different purpose.
For ugly looking dolls, I'm so sure no kid would ever want to have them. It's freaking scary! But for the coming Halloween season where frightening pals is somewhat acceptable, you can use any of the ugly and scary dolls below for your Halloween scare plan! Make sure your prank wouldn't cause anyone a heart attack okay?
Here are some few ideas where you can put these dolls to trick your friends or family members. It would be more frightening if you do this at night.
Put the doll inside the refrigerator, facing towards the door of course.
Hang the doll from the ceiling facing the door.
Put the doll in the bed of someone, and under the blanket.
Place the doll outside the window as if it's looking inside.
Knock on the door, or ring the doorbell and leave the doll on the doorsteps.
Put the doll on the backseat of the car.
This is a compilation of the most ugliest, scariest and unusual looking dolls.
Chucky Doll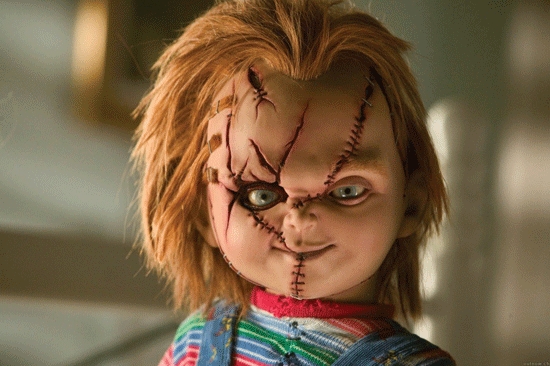 Being famous as the villain of the Child's Play series, Chucky's complete name in the said project was Charles Lee Ray. A serial killer and voodoo practitioner, the very reason why he's been chased by a detective and wounded him from a gun shot. He was hiding in a toy store and since he didn't want to die and go to hell, he used his voodoo ritual to transfer his soul in one of the "good guy" dolls he found in a box. It was a success ritual and Chucky was so ready to get back to the detective for revenge and kill whoever stop him from doing his evil plan.
There has been 5 sequels which is an evident that Chucky was an effective horrifying evil villain. He is just so qualified to be in the list of my scariest dolls. He may be very popular but still, I wouldn't want him around!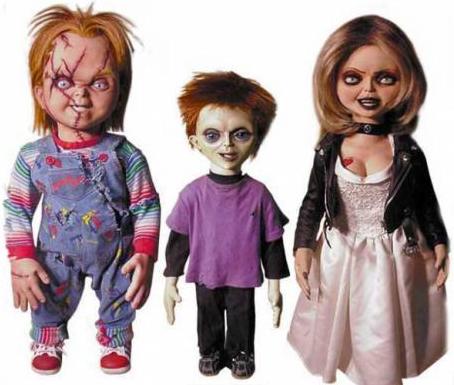 His struggle to transfer his soul into another human body caused him to murder more people. That's how dangerous he was. Despite the bleeding scars and stitches, Chucky Doll is intensely eager to fulfill his goal. In some of the sequels, he even had some help from his Bride Tiffany and the next was from his seed named Shitface. Arguing whether it's a boy or girl because it's got no genitals, dad Chucky named it Glen and mom Tiffany named it Glenda.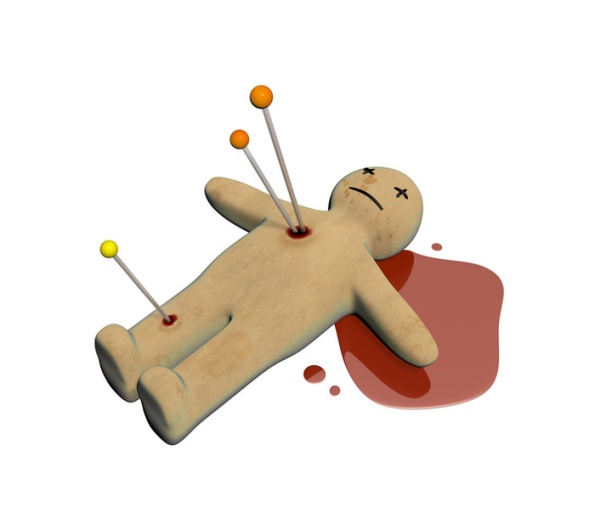 It is believe that people who knows folk black magic use dolls to represent their victims. With a corresponding ritual, sticking pins on the doll would cause pain to someone the same location of the body where the pins have been stuck. A doll being used for black magic, who would wanna keep a doll like this at home? It's not bleeding or scar-filled like Chucky, but the fact that it is used for rude purpose then I also consider this one scary and ugly too.
It's a line of horror dolls manufactured by Mezco Toys in 2000. Very modern looking yet still spooky. Just by looking at them, you would think they really just came right from the grave that suits their name Living Dead Dolls. Pale skin, some are one-eyed dolls and most of their without eyeballs. Are they not scary?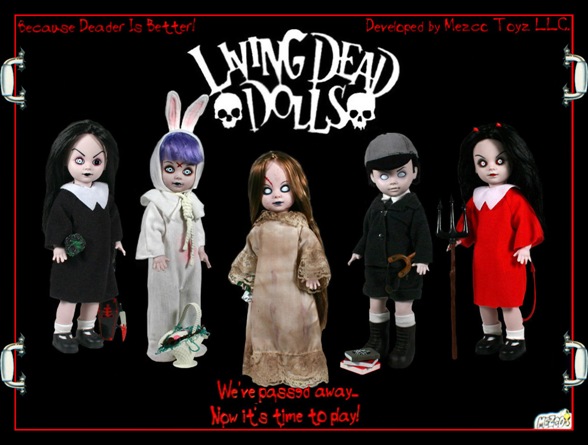 With the tagline "We've passed away, now is time to play"
Halloween Barbie Dolls
More Ugly Dolls: My Top 20 Spookiest Dolls
I have been browsing over the internet for some pictures to complete my compilation of the ugliest and unwanted dolls. I can't believe I'm honestly having goosebumps upon seeing some of these horror dolls. I've made up my mind! If any of these be given to me, I can't dare to keep them at home or even have them in my room. Woahhh! I can't even look at them that long.
Do you think you can browse my lens on late nights while looking at them eye to eye? Feel free to leave me a response! Have a spooky reading fellas!
Boy on Red!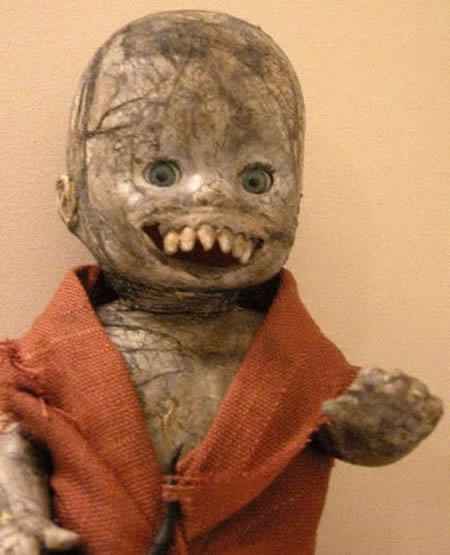 Obviously it's a boy. He looks happy and nice, but he's too dirty and his big ugly teeth scares me off. Those rotten-like skin aren't adorable too!
Alien on Halloween?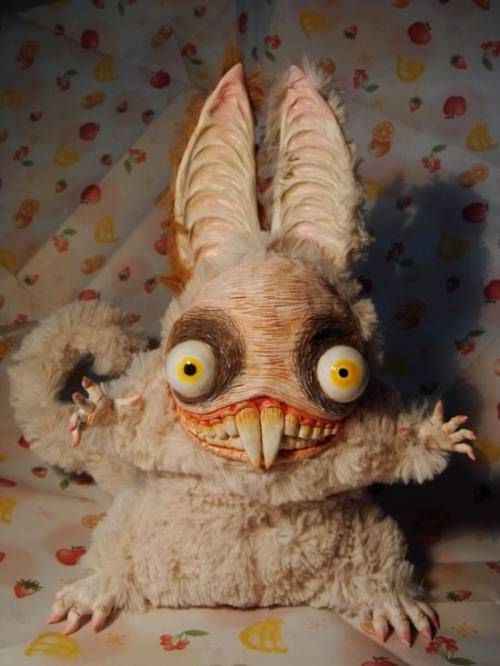 Long eared creature. Popping eyes. Hairy and those 2 ugly big front teeth confuses me if it's a rabbit or something else. But he's not even huggable for a stuffed toy :S
Lady Zombie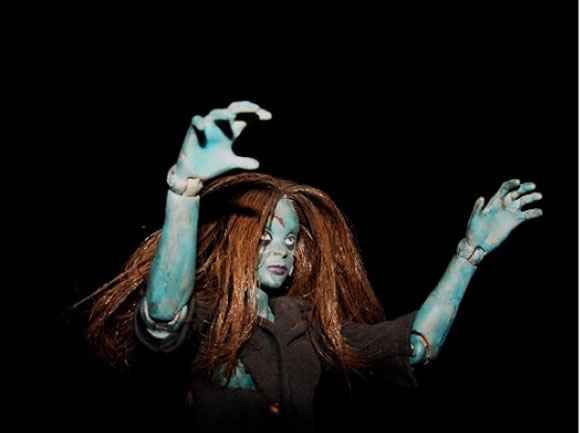 The doll is about to grab something or someone? Geeeeeez! That long messy hair and rugged look doesn't seem to be appealing at all. The blood on her forehead and those eyes to kill. There's a zombie on my lawn! Call all my plantssssssssssss!!
Genie Skeleton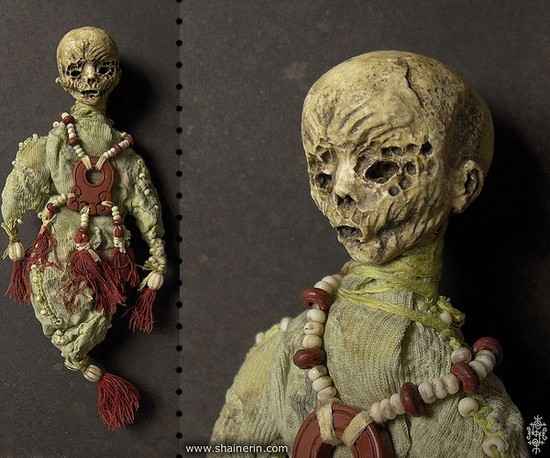 As far as I can remember from watching Aladdin, I thought Genie was ghost-like or spirit-like but this photo shows that he also has a skeleton, only that it's all skeleton at the moment. Dressed in a dirty white outfit and I can't see his feet.
Baby with almost popping eyes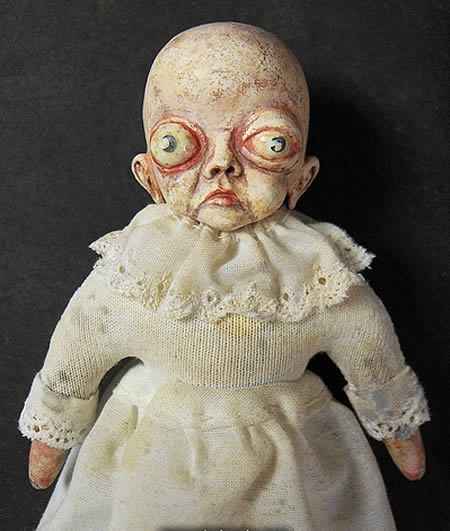 It's bald but since the baby is wearing a white dirty dress, I assume she's a girl. Green eyes are almost popping out and she looks so said! Would you like to offer a help and catch them for this poor girl?
White Lady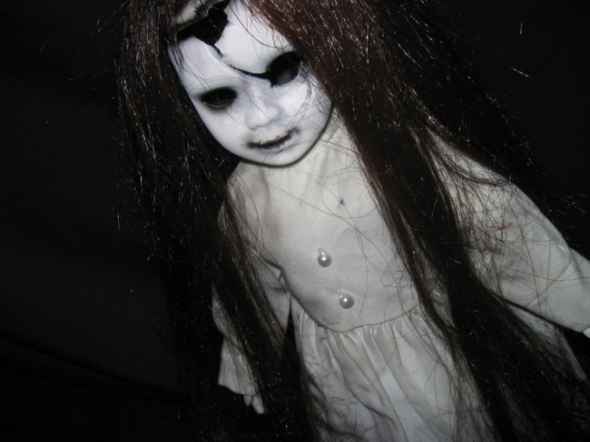 This is one of the most common characters of creep. A pale doll with very long hair wearing white. But this one has broken forehead, seems like she's been on a hit-and-run incident. Careful while driving everyone! :S
Ruined Doll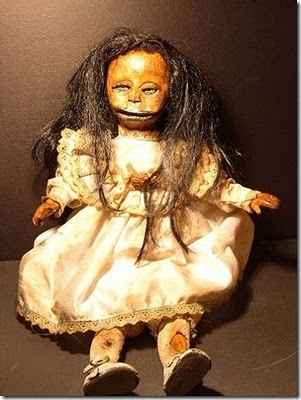 Messy hair, dirty dress, worn out socks and sitting at the corner of a room. She's just looking at you from a distance (for now) lol!
Snake Eyed Baby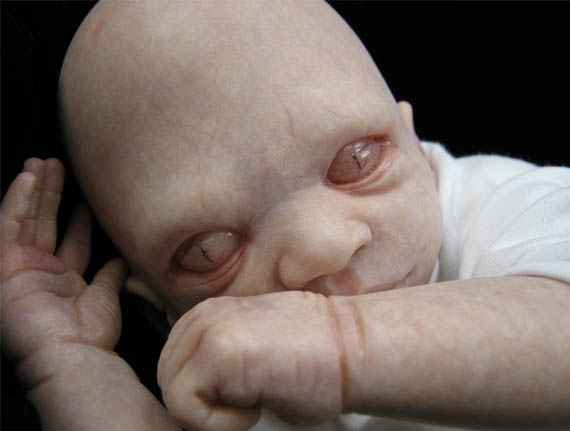 This baby boy is really neat and looks healthy. I believe he is truly adorable when asleep, but how come if he wakes up and would look at you this way. Still adorable?
Japanese on Black Dress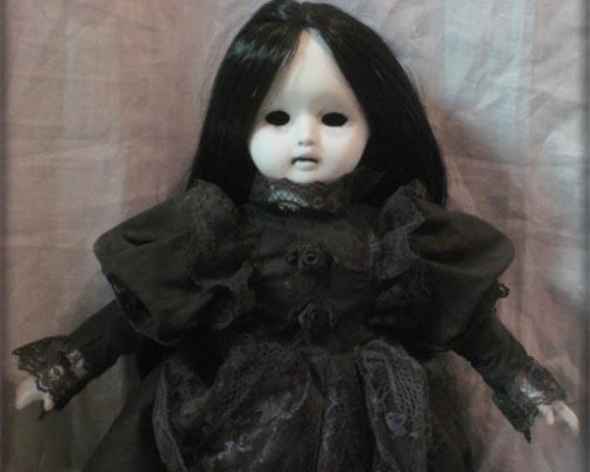 She is pretty no doubt, those eyes tell me she's Asian (Japanese,Chinese,Korean) She's not white but pale! Those long hair gives me the creeps!
Devilish and roasted baby doll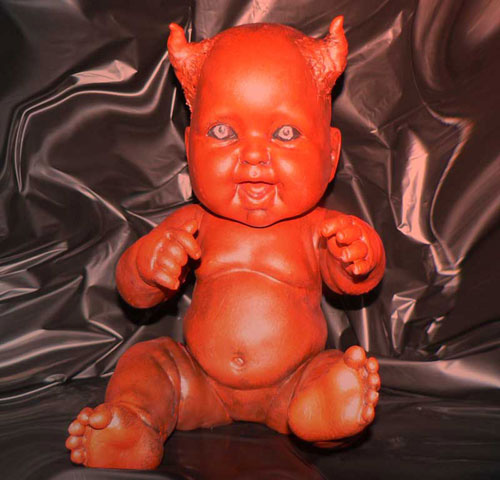 Babies are supposed to be angelic but this one is a total opposite!
Lights off and alone..would you dare to sleep having any of them in your room? LOL! I've got a broad imagination and some things I've seen lasts for a long time in my memory. Even in the dark, these figures might linger in my mind. How about you guys? Are you ready to use any of the ugly dolls above to scare your friends or you might find out you are actually scaring yourself? Feel free to share them on Facebook, Twitter or email. Tag them to your friends on Halloween. Spook your night out!