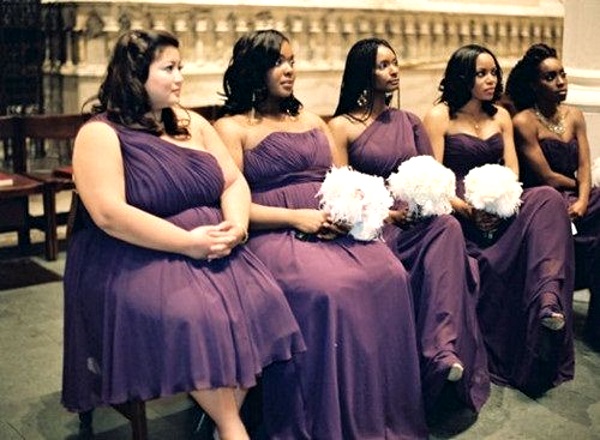 Since I'm done with the Best Plus Size Wedding Dresses collection as promised to my friend, I've decided to also search for the prettiest Plus Size Bridesmaid Gowns online. Is it even possible for a lady of extra size to dress up comfortable and beautifully on such event? Well yes, it is! Here are the best designs that are suitable for curvy girls. Sometimes, one that excites single guys to attend a wedding is to check our the lovely single girls that they could possibly mingle. Well who knows? I myself could find someone to mingle on my friend's wedding (yay!).
What do we (curvy girls) aren't confident about when wearing dresses for occasions like this? Personally speaking, my huge arms, my huge legs, my thighs, my baby bump (without a baby) and generally just my size. Especially when lined up with skinny girls, I usually get insecure easily and wish I'm never being talked about around. When I get older I realized if no one's gonna love myself, who else would? So okay, regardless how large I would look like I just have to be myself and enjoy everything about it. Also, the fashion designers nowadays are very kind to come up with dress designs that are just perfect for huge body structures that would make us look less weight even for just a single day. I'm so excited to share them with, my very personally favorite from the many collections I've found online. Try browsing it yourselves and tell me which attracts you the most, okay dear bubbly girls?
What's good about these dresses is that their not limited for bridesmaid gowns. If you're one of the second sponsors or just a guest, any of these dress designs would so look perfect for you. Or perhaps some teenage chubby girls looking for prom gown designs, go ahead and pick the design that captivates your taste and style. Don't forget sharing us on your Facebook wall, Instagram, Twitter or Pinterest. Your bubbly friends would be so happy to see these amazing designs just right for our size.
Cocktail Plus Size Wedding Dresses
I've heard it a couple of times, that cocktail or short dress like knee length and tea length are ideal for chubby girls because instead of making us look wide, we would look tall when our legs are exposed. Well, look at them and decide it yourself whether you'd agree or not. Here are few plus size wedding cocktail dresses with sleeves.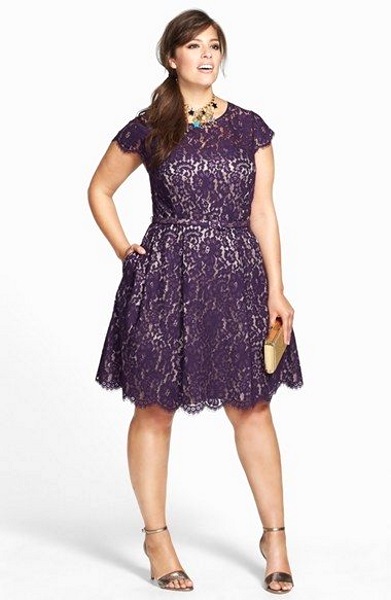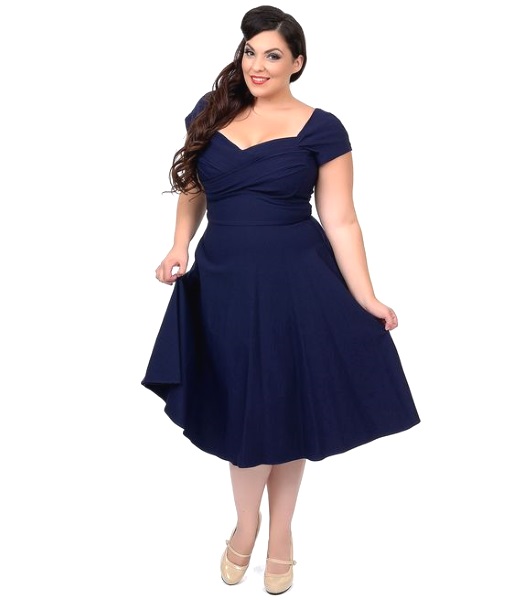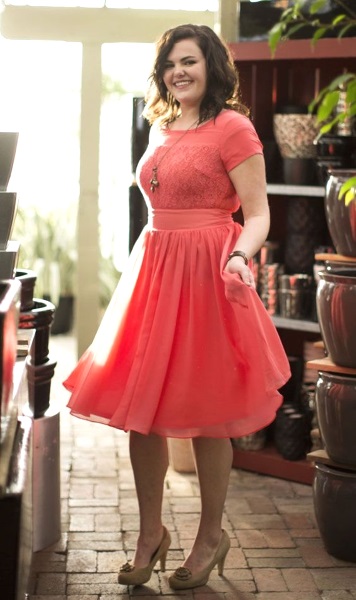 Low necklines like these dresses emphasizes the curvy girl's cleavage making them very sexy. Not me though!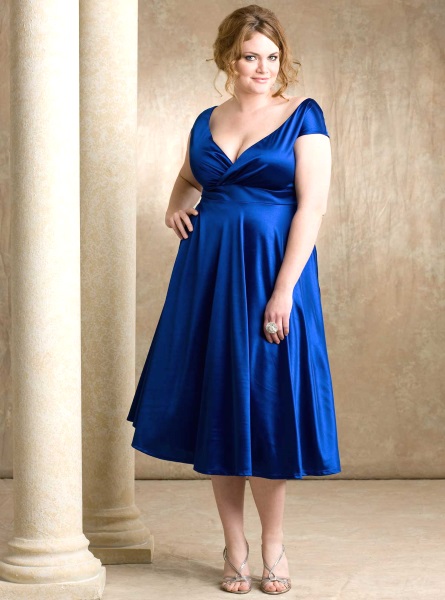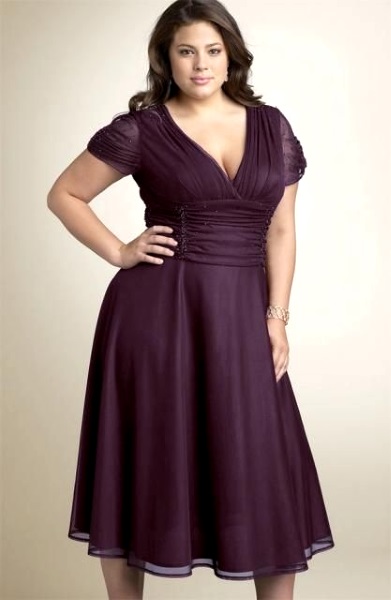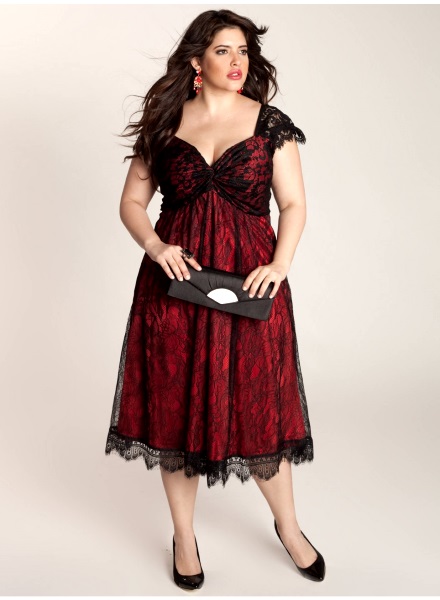 This plus size cocktail dress with lace 3/4 sleeves is one of my favorite in this collection. I think it really made her look elegant, not so daring and not too conservative too.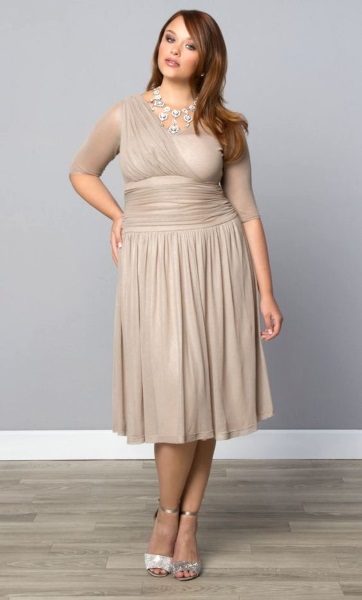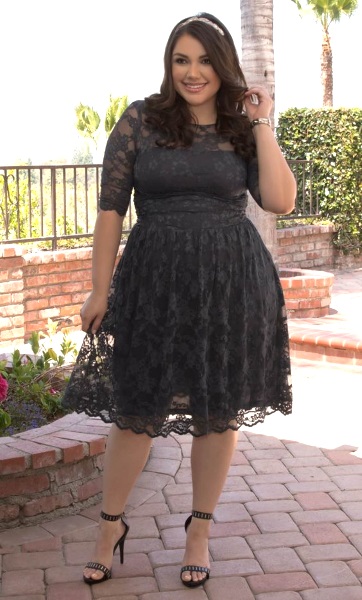 Elegant Plus Size Bridesmaid Dress designs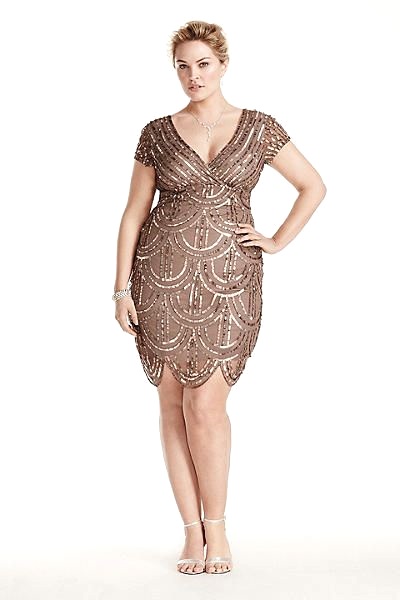 It's one of the current trends for dresses and gowns to see sleeves, whether short or long that use see-through or lace materials like in the sample below. Less skin showing.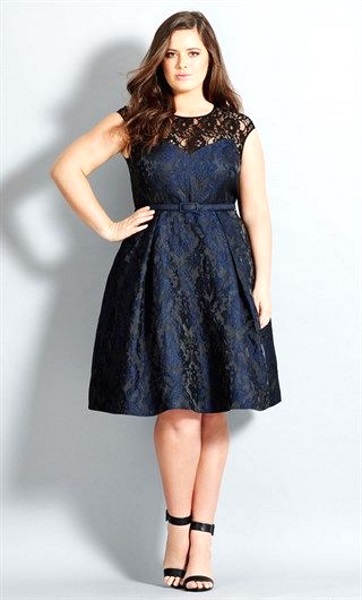 For the chubby girls who could dare to wear plus size strapless tank tops like this one, go on girl!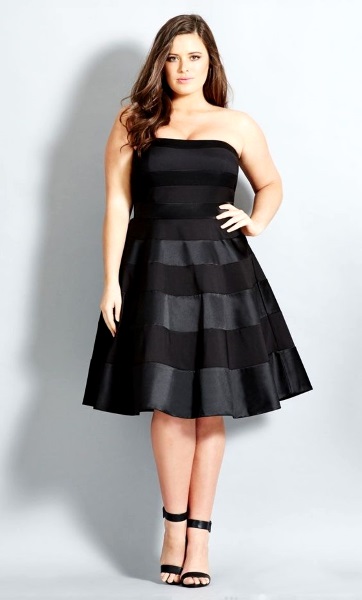 A halter wedding dress that would emphasize the shaped of the girl's breast, especially with that belt-like on her waist.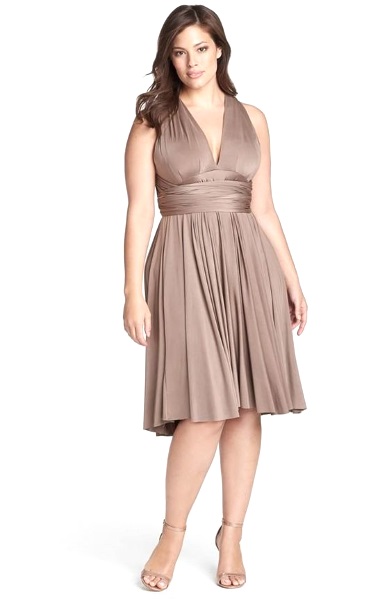 Here's a cute dress that shows some skin yet still hiding it.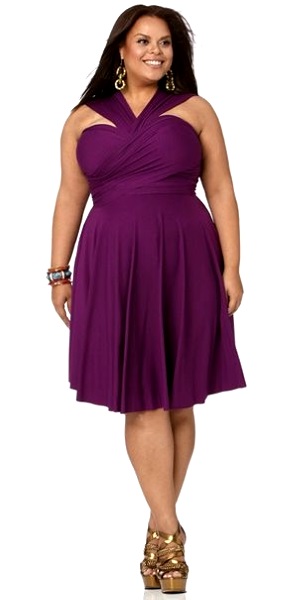 One side sleeves for a bridesmaid dress are pretty not just for curvy girls but squared structured girls too!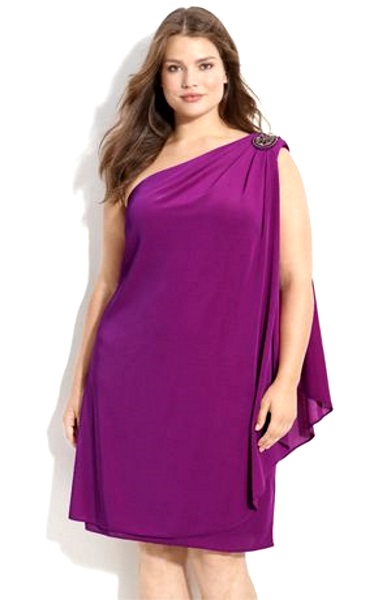 Sleeveless Plus Size Bridesmaid Dresses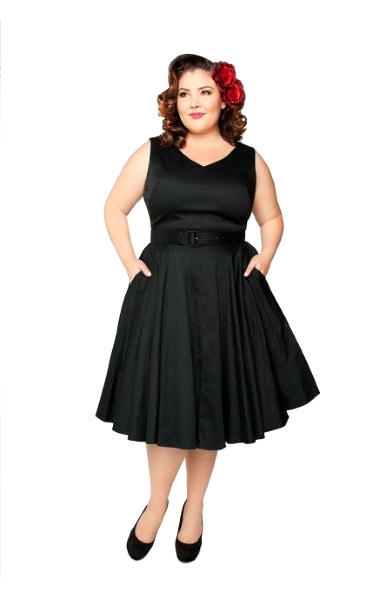 Giving sleeveless dress a twist.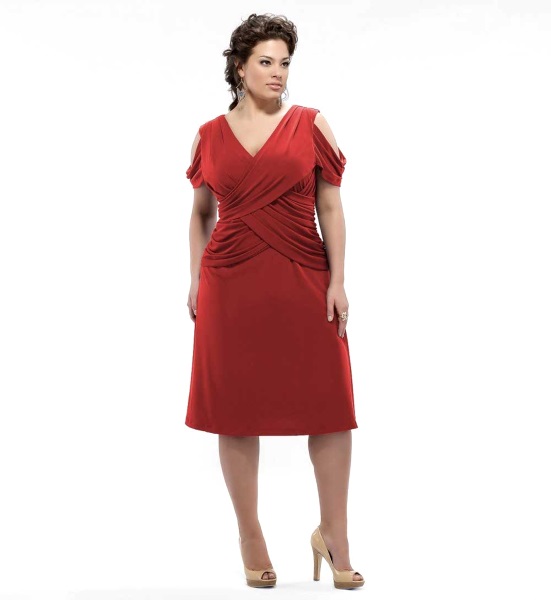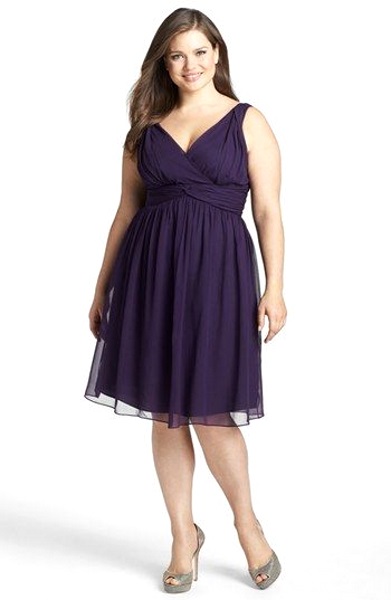 Plus Size Bridesmaid Gowns
These are long bridesmaid gowns for plus size ladies that are design to emphasize the asset the curvy ladies has to offer. Big breast, lovely-shaped legs and big butts, the following gown designs are just right for you.
As what I've said above, showing more skin is one option. So here's one design that has really high slit for those who are very much confident with their legs.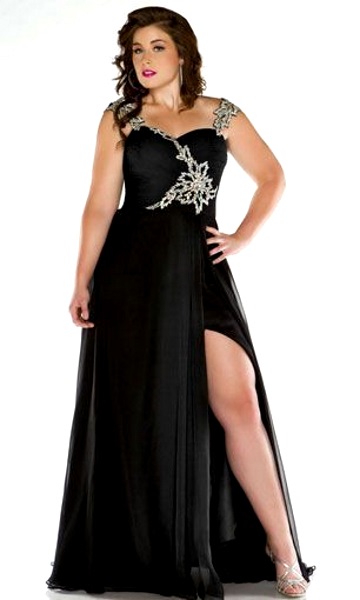 Very low neckline dress, a sleeveless but those loose sleeves are doing the trick to minimize showing the arms. I like it a lot!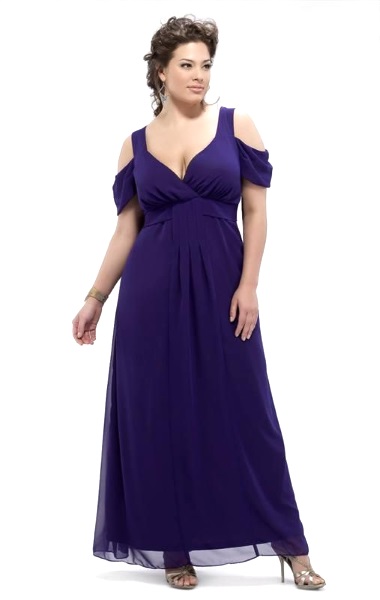 More Sleeveless Plus Size Bridesmaid Gowns
For the curvy girls who are confident with their flawless arms, these designs are for you.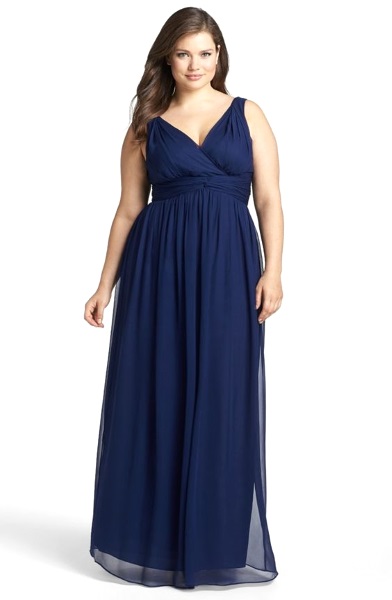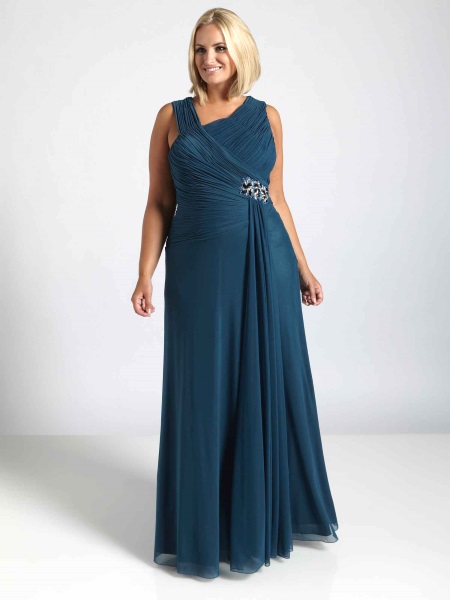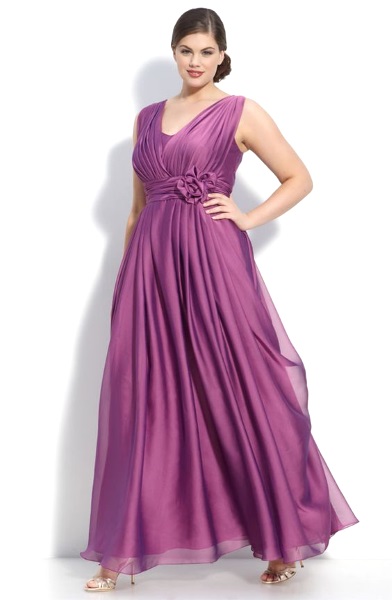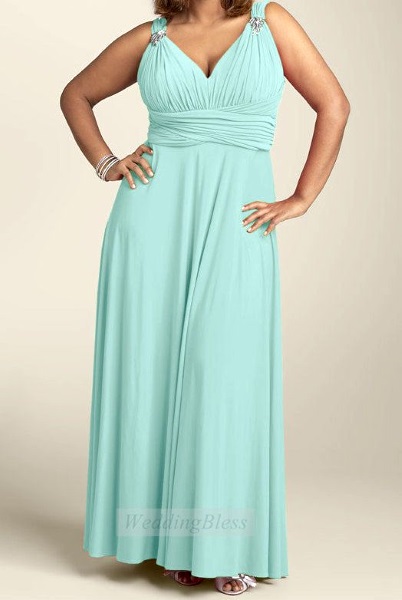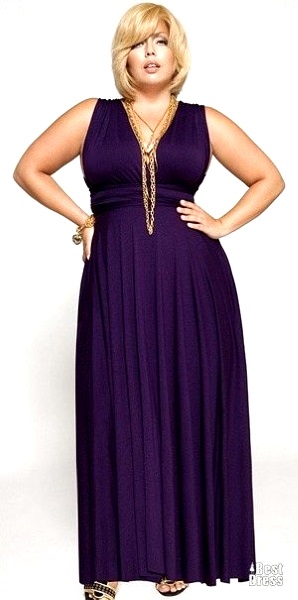 Tube Plus Size Bridesmaid Dress but that lace fabric nailed it there to cover what conservative girls didn't wanna show.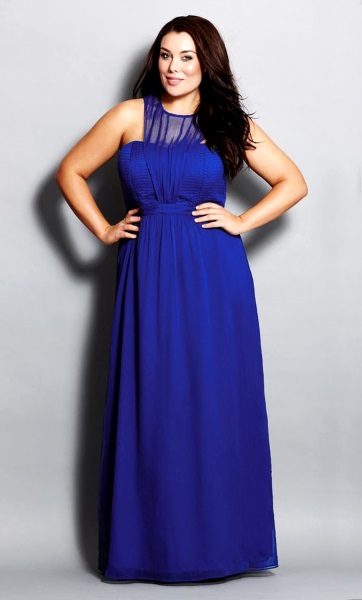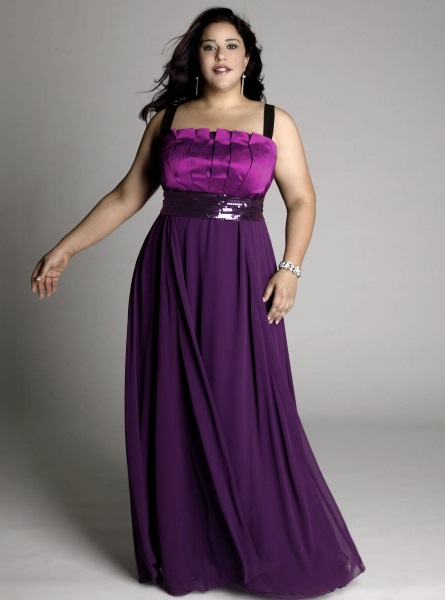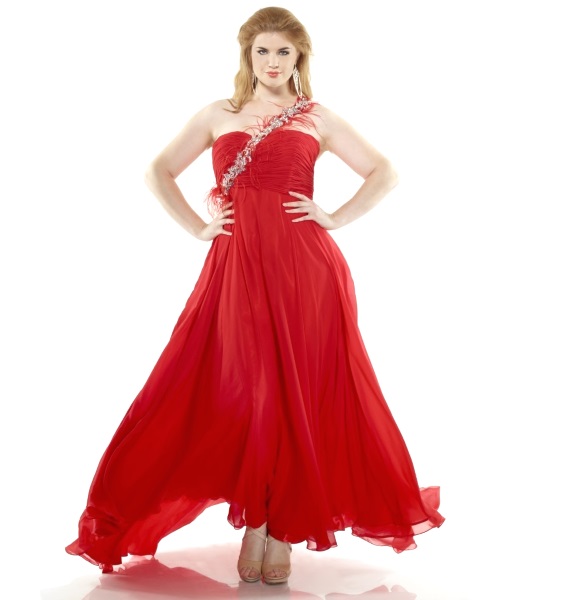 Unique and Stylish Plus Size Gown for Bridesmaid
Looking at this photo, who says you're not perfect girl? Who says you're not worth it? Geeez such a pretty fashionista in her own style and size!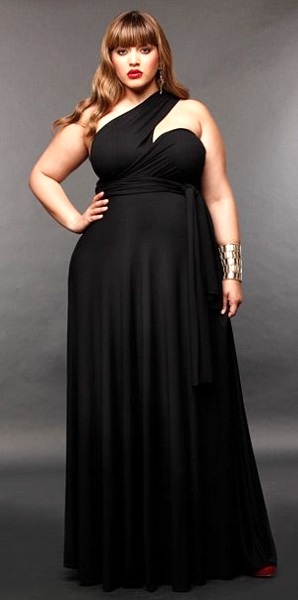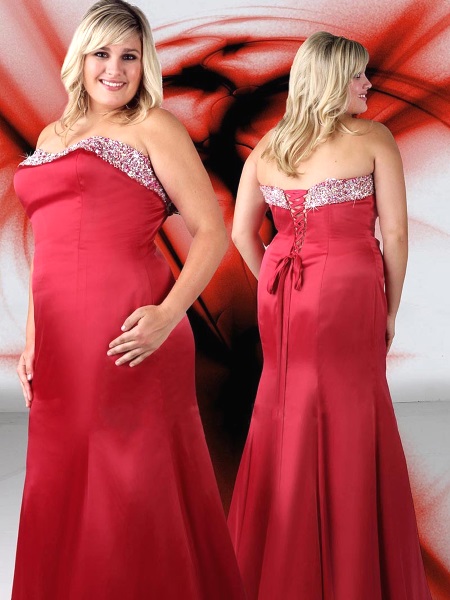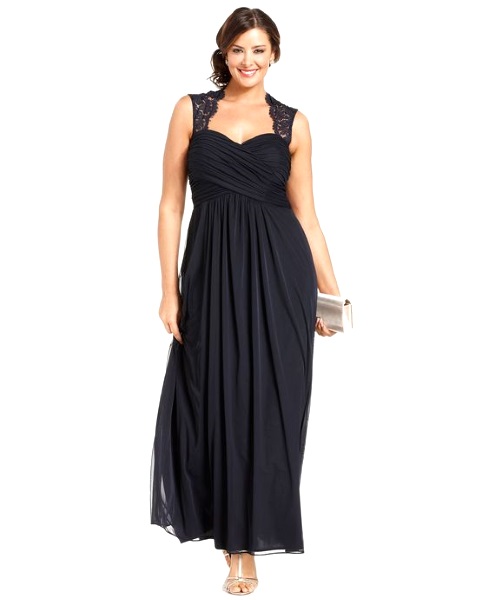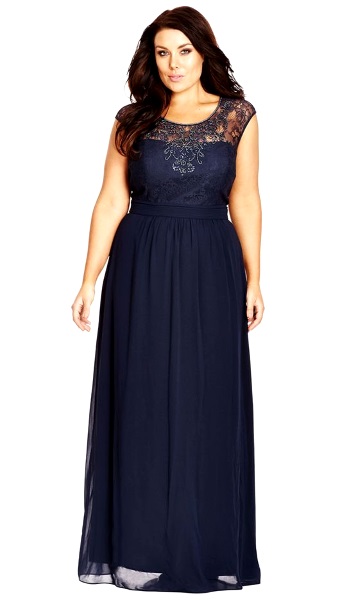 Another beautiful plus size bridesmaid gown I would love to wear someday. That X sleeves would really cover the broad shoulders of large girls wearing it.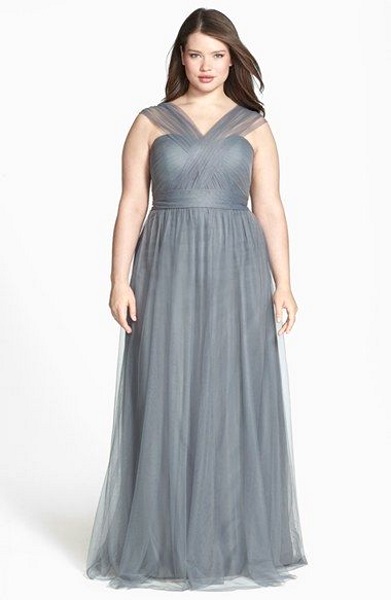 Another tube plus size gown but with lace fabric for the sleeves and neckline. Very proper especially for church weddings.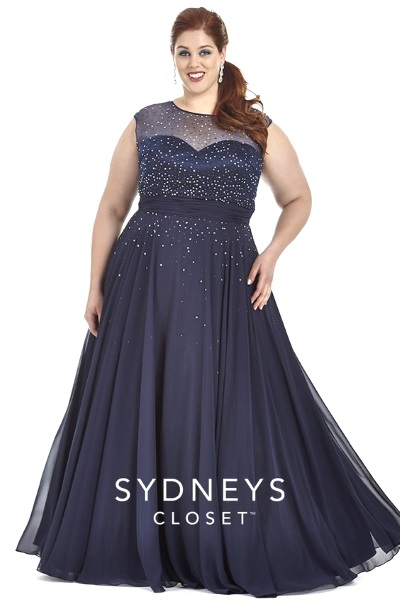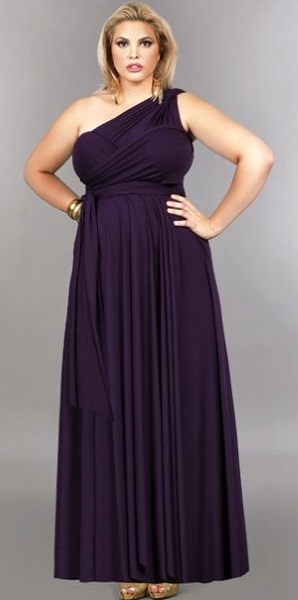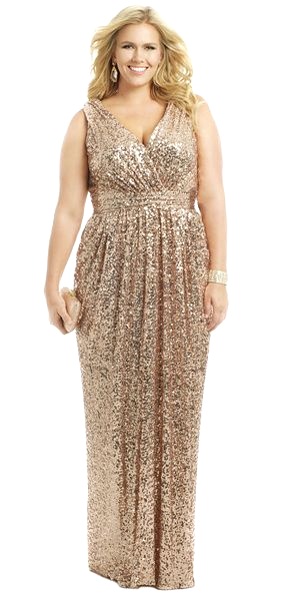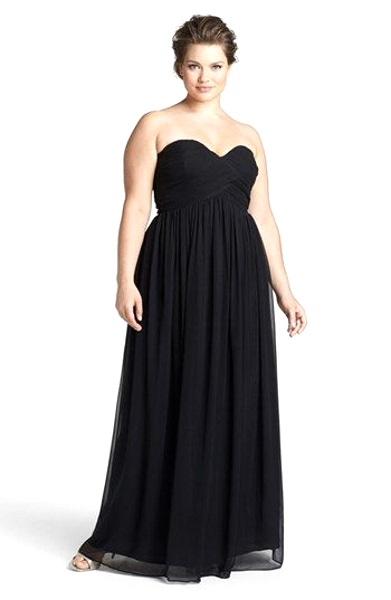 Aside from the loose sleeves, the bead works or laces on the arm part of the gowns and dresses, another trick to cover some skin when necessary is by using shawl. You can wear it many ways and sometimes other use it around their neck like this one.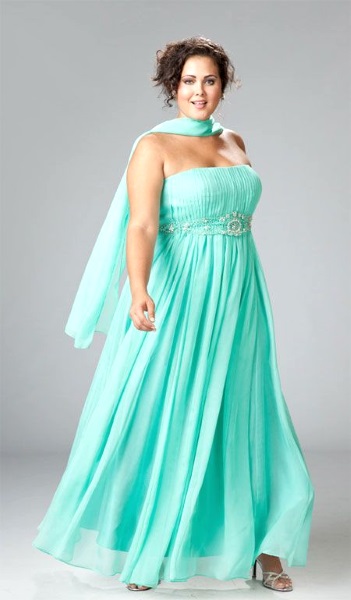 Or a shawl on one side and tied beautifully giving the dress a different design. Do you see it?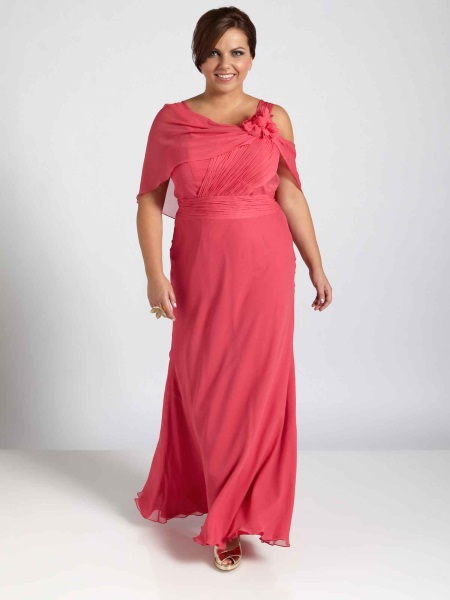 Or wear the shawl like this one. Very elegant way to do it.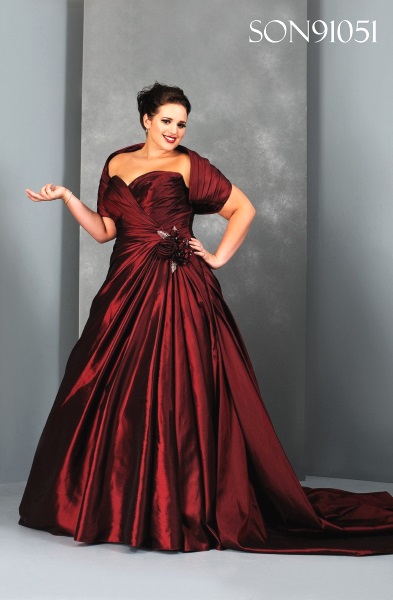 Plus Size Bridesmaid Dresses with Sleeves
I guess there's no other dress or gown design that would be the most comfortable for a plus size bridesmaid aside from long gowns and those with sleeves. No worries about what you're trying to hide, right?
This may like very simple, but seriously it is stunning. It's on my wishlist, it's so lovely I can't take my eyes off it in this collection. Look how it suits someone with huge thighs, just like me!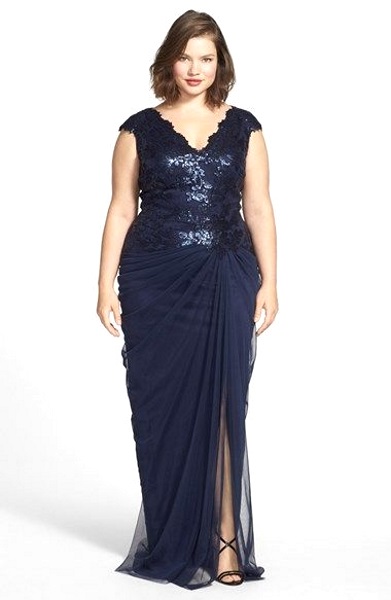 Plus Size Bridesmaid dress for conservative ladies..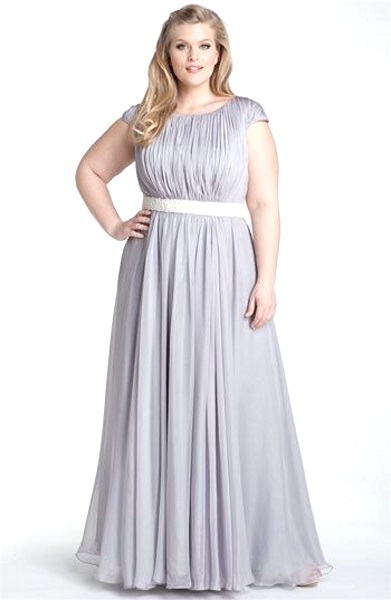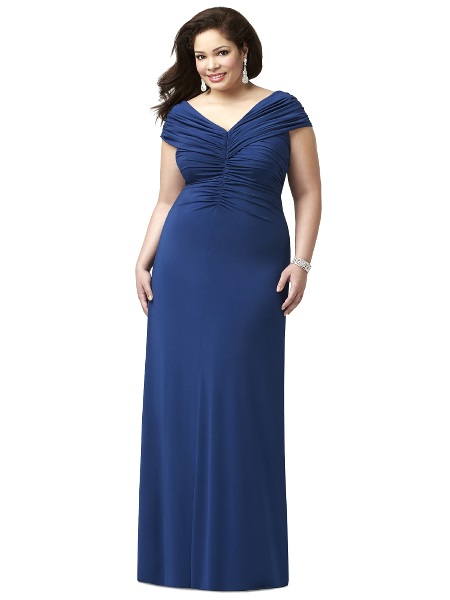 more Plus Size Bridesmaid Gowns with sleeves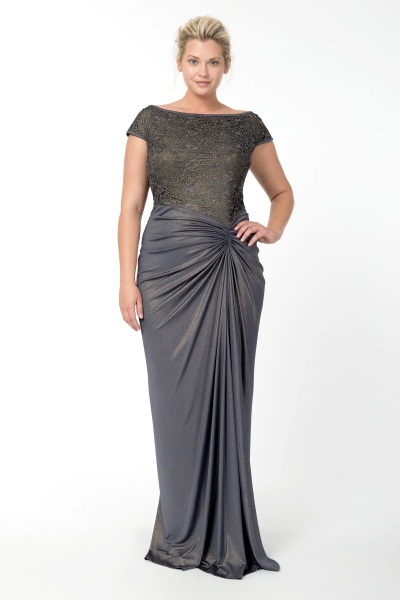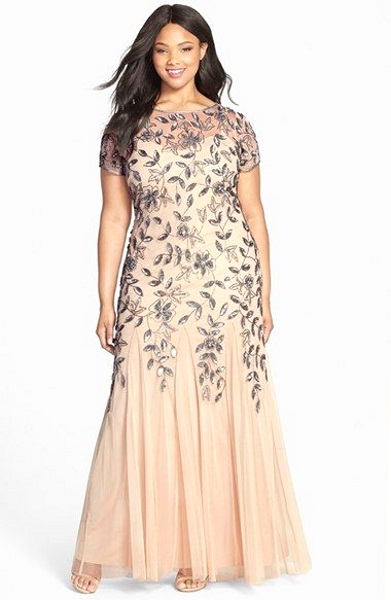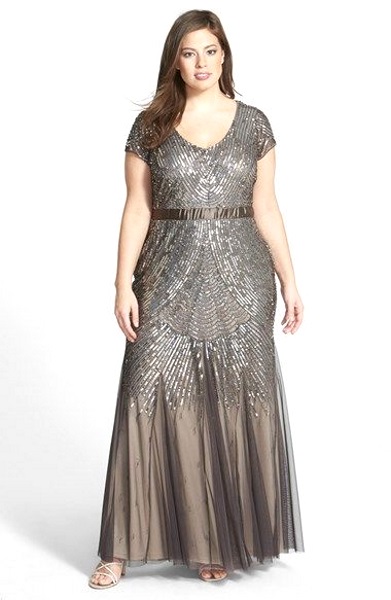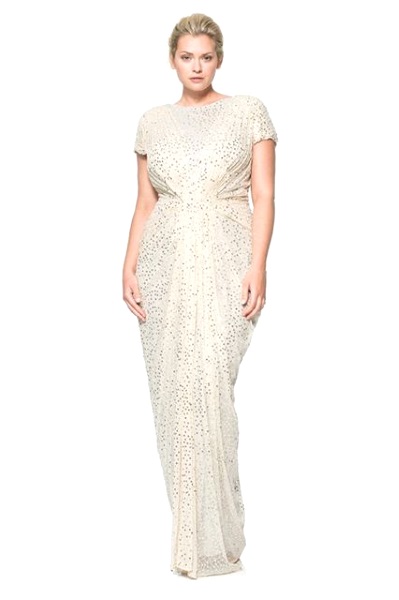 She nailed it. Huge but very beautiful and sexy!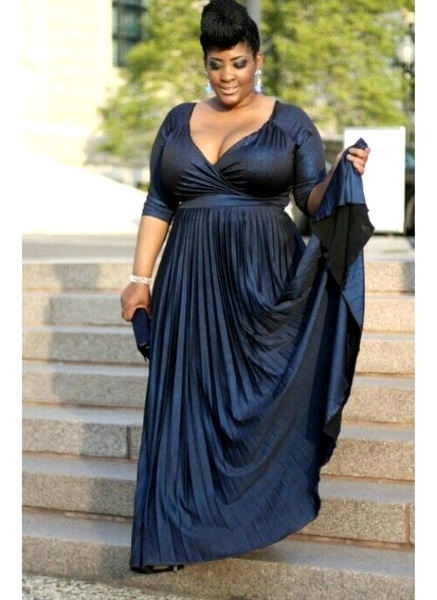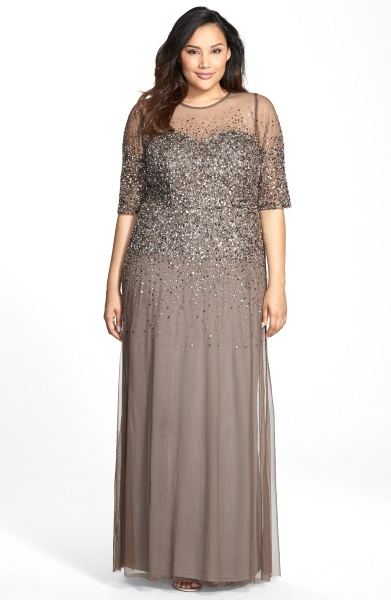 Well, you've just finished browsing my favorite plus size bridesmaid gowns and dress designs. Whether you're picking one from this collection or not, if you're attending a wedding just wear a smile and it'll be the most important thing you'd ever wear. Remember, you're not invited for no ordinary reason. You're invited because either the bride or groom knows you're a special person and they want you to be a part of their memorable union. I have to quote a phrase from Miss World 2016 Pia Wurtzbach, feel confidently beautiful with a heart, i mean BIG HEART! Stay bubbly and beautiful!