I know for sure this year is filled with so much excitement about weddings. At the moment, at least 3 people close to me confirmed and who knows there'll be more? As promised in my Best Garden Wedding Arch Decoration Ideas post, I've finally finished this interesting collection of Garden Wedding Aisle Decorations. Not just for picture taking purposes, but walking down the aisle is one of the most romantic, sentimental and happy moment especially for the bride. Where the crowd witnesses her journey towards the person she decides to be with for the rest of her life. It's when people should or would set all their eyes on her and just see how radiant she is on her big day. Ahhhh, I just can't wait for my brother's and friends' wedding day to see the brides-to-be and just be happy for them!
The very usual wedding aisle decorations are the carpet, floral stand (with flowers) and the tulle. Usually, the colors are based on the couples wedding theme paired with white. If it's a garden wedding, do you realize that even the green grass itself is actually giving the place a pretty refreshing ambiance? You'd understand it as you continue to browse on this page. Whether it's going to be a large crowd or an intimate wedding you're planning, these DIY Garden Wedding Aisle ideas will surely give you amazing tips and tricks that you can do on your own. Select the best decoration ideas that would suit your theme, your personality, your budget and of course the number of your work force. Let's bring it on!
Do you see the names of the couple and the wedding date written on the carpet? Lovely!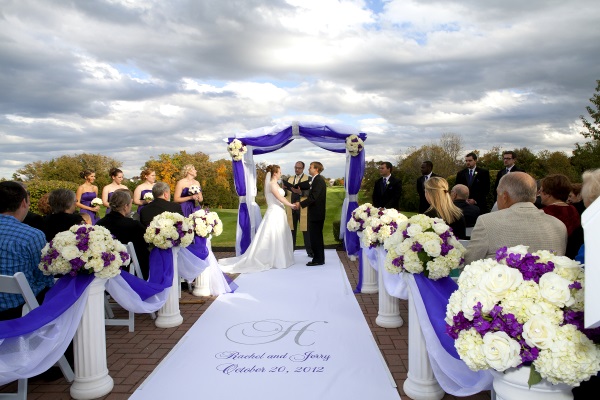 Wedding is a very big event, but it doesn't require couples to spend away to make it really grand. Some couple want it simple, easy and just quick. What are the instances when a wedding is simple? Well, if it's a civil wedding, if the couple decides to get married on their on farm or yard, or if the wedding place is a reception yet they choose to just keep everything really simple yet solemn. I myself admire those who get married not even worried if the guests would be please about their wedding details. The point is, the guests should be the closest family & friends, that regardless how grand or simple the wedding is – they would just support the couple and be happy for them. Right?
Easy Garden Wedding Aisle Decorations
The easiest aisle decoration would be flower petals on the ground. Commonly it's white, but some opt to have it red or the theme of their wedding.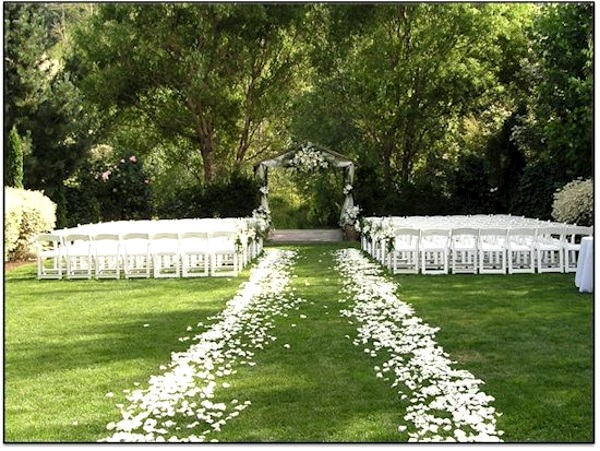 A dream wedding isn't complete without an equally dreamy venue. Here's some cute flower pots that added sweetness to the venue.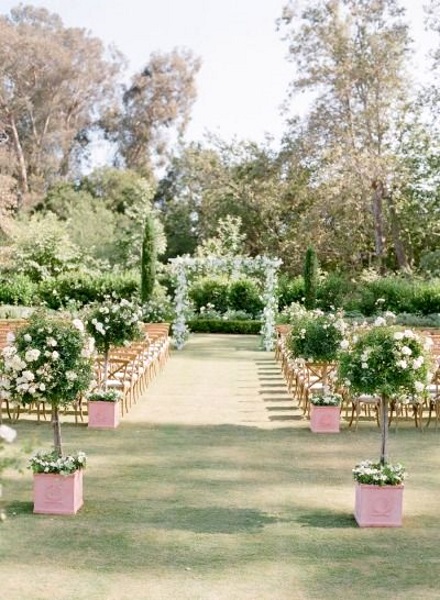 White hydrangea "bouquets" wrapped in white ribbon are tied to each chair along the aisle at this wedding.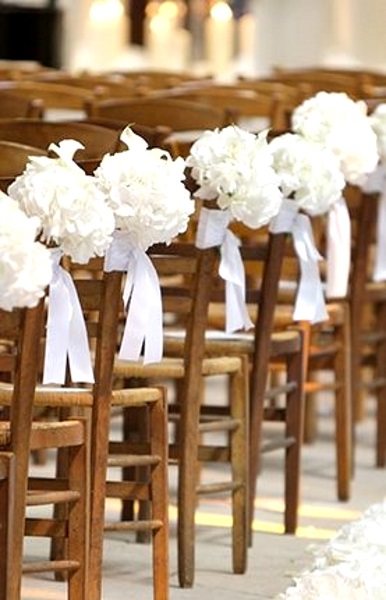 As long as its not windy, this would be the perfect isle decor, simple yet elegant. Instead of just putting the petals in a straight line, spirals and curves would do great effect for photos.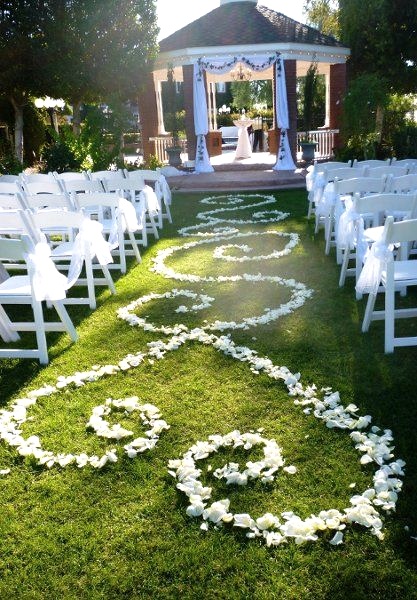 It's cute how mason jars are used for hanging flower vases on hooks.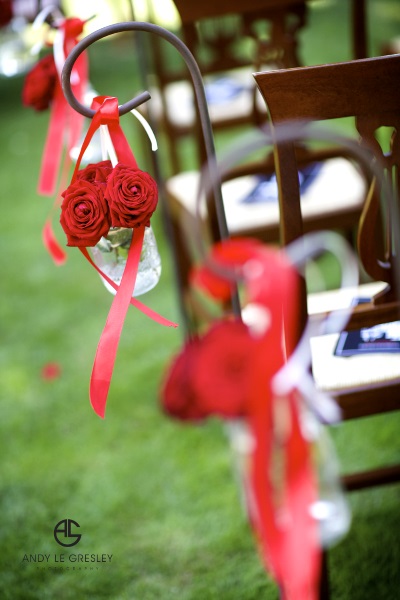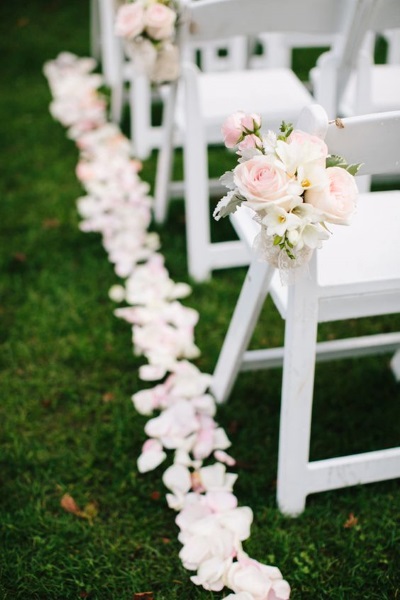 It may look childish, but seriously these candy-like heart stands are pretty aisle decors too. Pastel colors that are just right for the venue!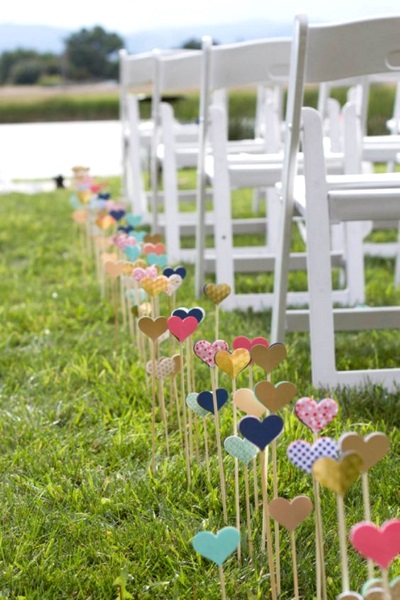 These flower petals of different shades of pink. Too sweet!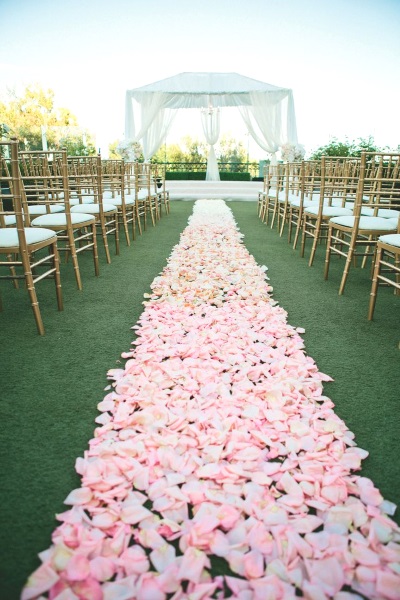 How about instead of using flower petals, find some tiny pom-poms and spread it on the ground.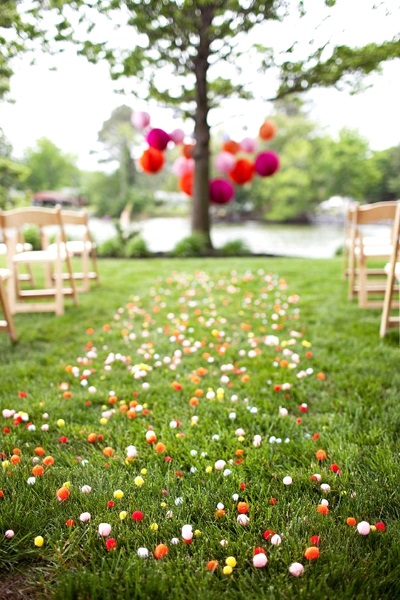 Just wait until you see how many gorgeous details you can spot in this two-bride wedding: hundreds of pom-poms, flowers in blue hair, DIYed infographic invitations and programs, guh-mazing Spanish …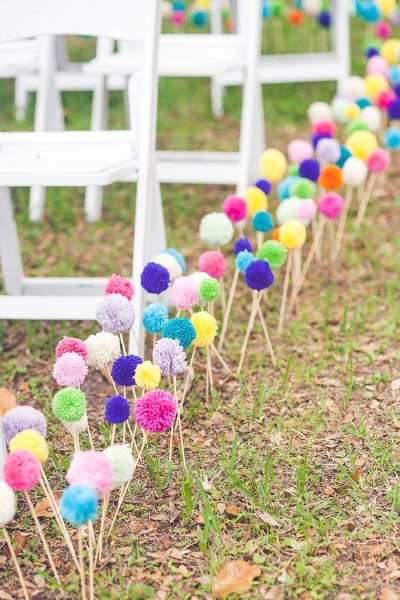 Do you collect pretty shaped bottles? Look at this idea, it might be your own aisle decor in the future.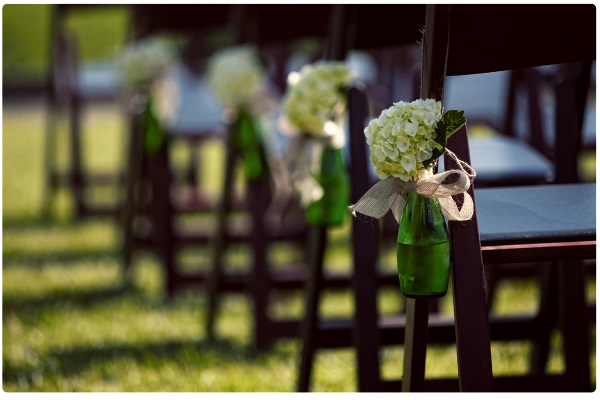 Shepherd hooks are very useful for decorating events. You can hang flower vases, pompoms and ribbons!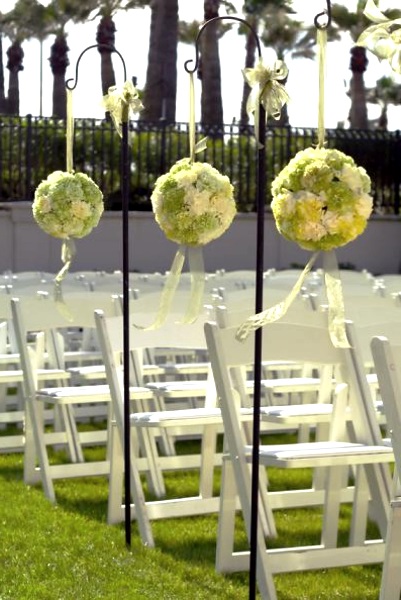 Simple Garden Wedding Aisle Decorations
These are equally pretty wedding aisle decorations but not too grand, anyone can try them given the right time and materials.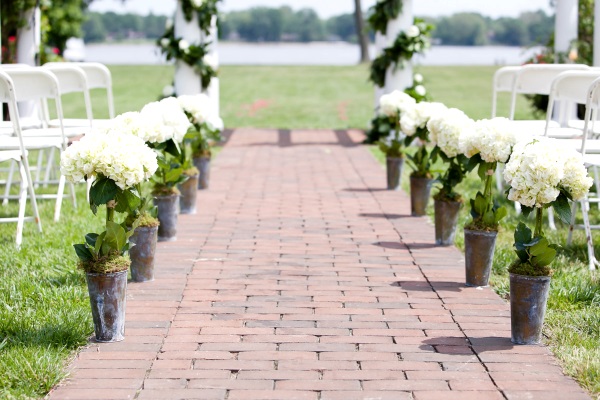 Who would have thought that pail or bucket are awesome decorations too?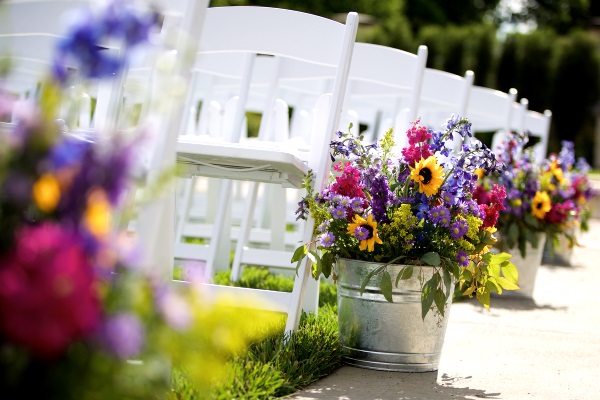 Mixed color of flower petals used to create patterns for the aisle. Remember, as long as it's not windy okay?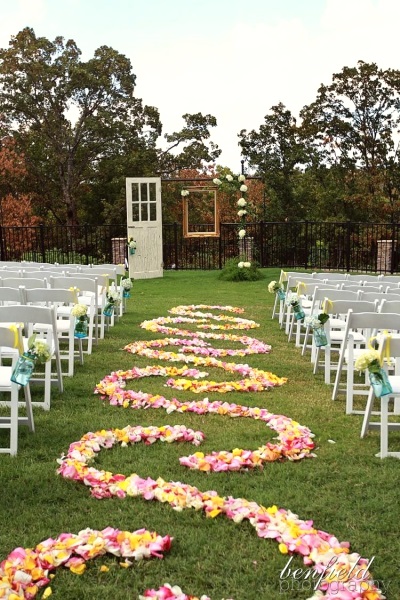 Pom-poms with lanterns and petals. Lovely!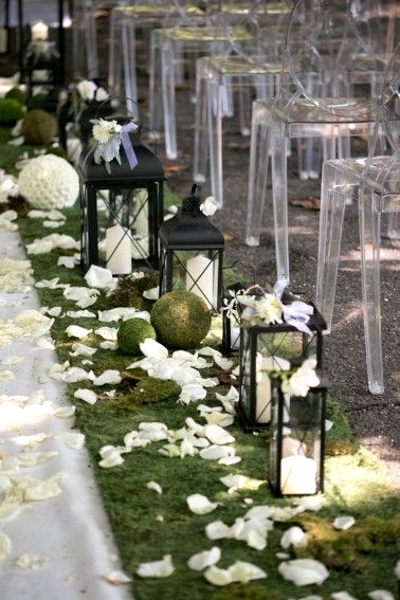 A bouquet with ribbon of your choice, tied on the seats along the aisle. Too smart, you don't need stand or hooks anymore!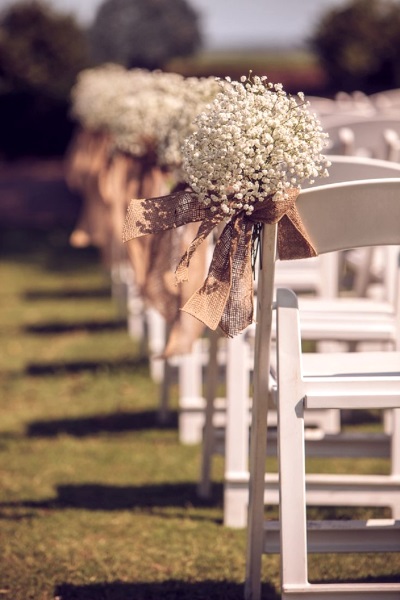 Ohhh these twigs! I'd have this but instead of gray, i'd rather have them painted white or the theme of my wedding!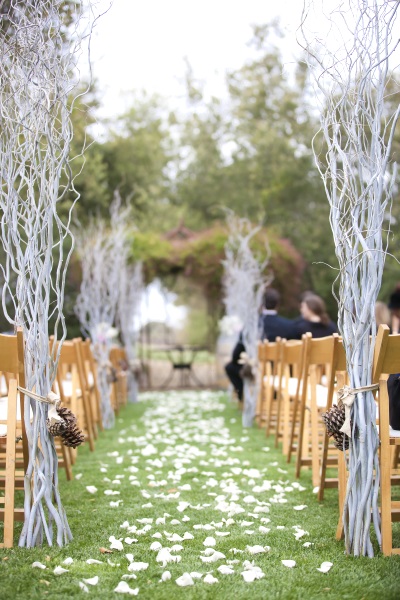 I love this one. Simple yet dramatic, for an entourage walk.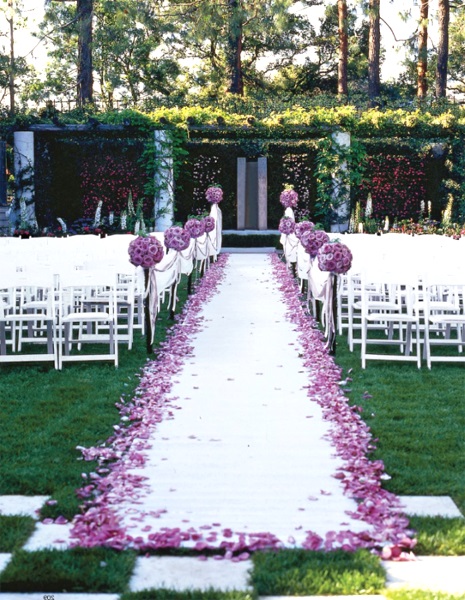 more DIY Garden Wedding Aisle Ideas
Another smart way to decorate is by spreading petals on the edge of the carpet.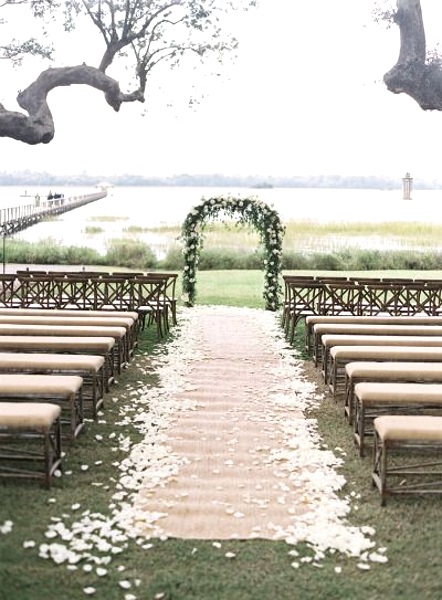 Planning a wedding doesn't have to be expensive! Here are some tips to make your big day affordable and beautiful.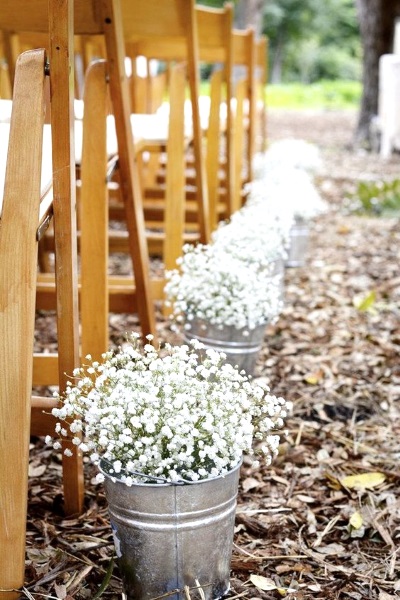 For weddings in the farm or country wedding, this is surely gonna melt your heart.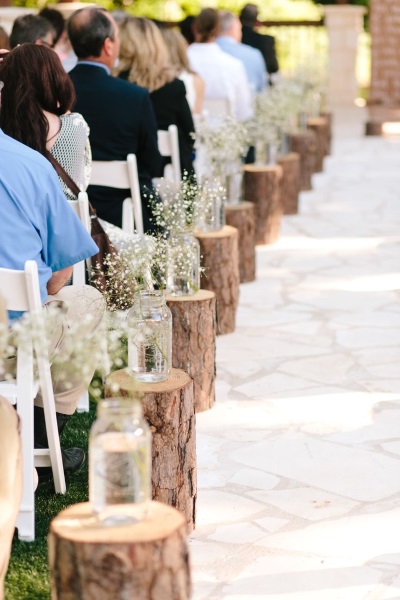 Shepherd hooks are just enough for your pom-pom stand, then scatter petals in straight pattern.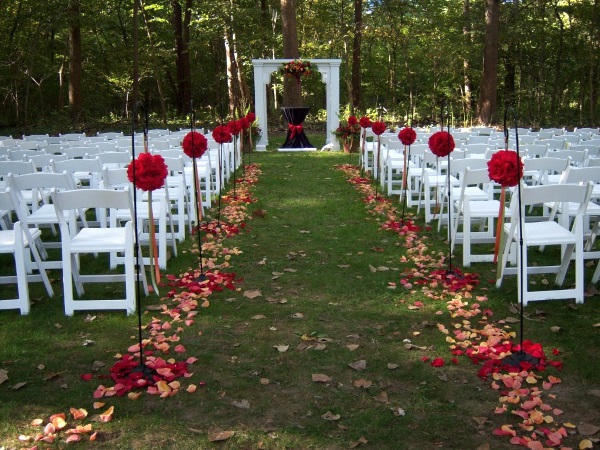 Hang tiny buckets use as flower vase.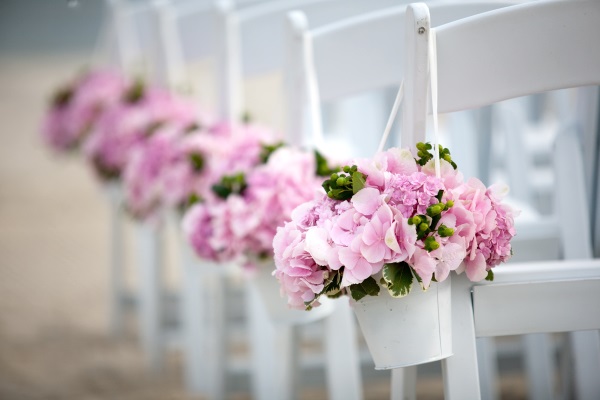 Or hang pom-poms on the seat along the aisle.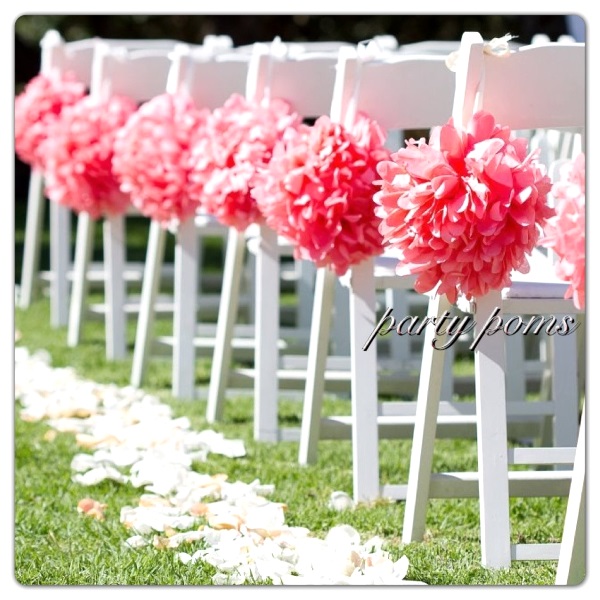 Cute Garden Wedding Aisle Decorating Ideas
Make sure to tie it properly, else some might accidentally hit it.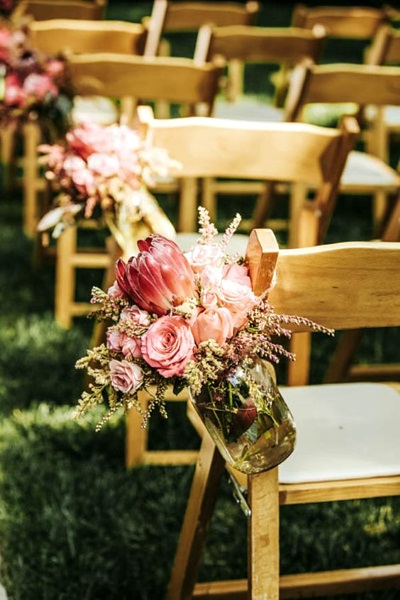 If the couple are wine lovers, this idea would suit them! Very personal.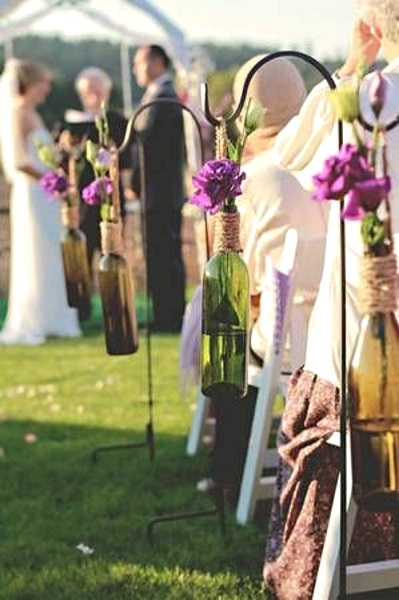 Shepard's hooks with blue ribbon and hydrangea in a leaf lined glass container line the aisle.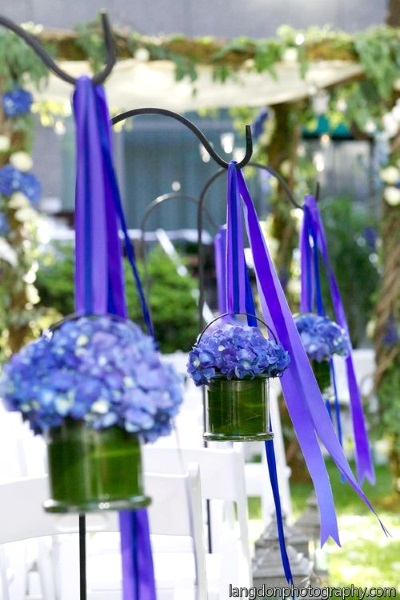 Wedding aisles today represent something far more glamorous. To create anticipation among guests, modern wedding aisles feature monogrammed runners, beds of rose petals and grand floral markers.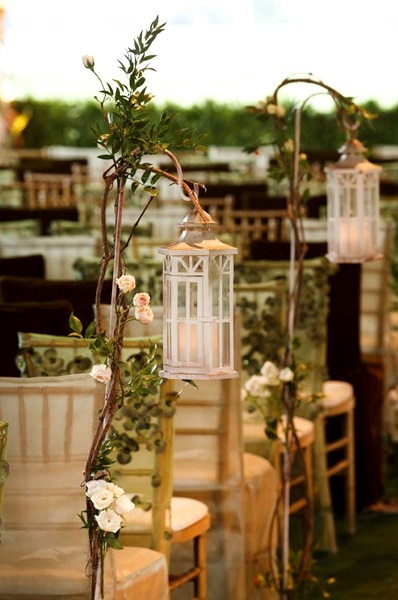 Are you dreaming up outdoor wedding ideas for your big day?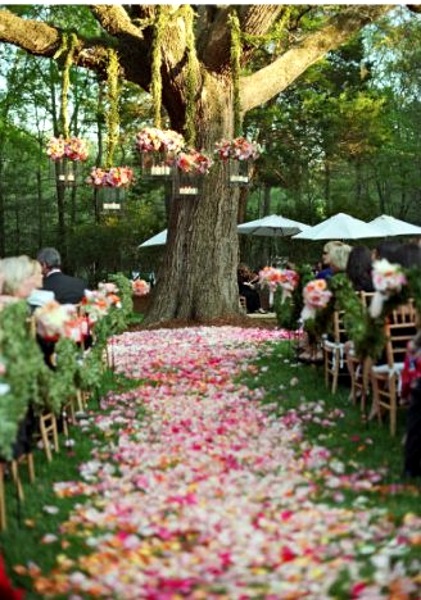 Romantic Garden Wedding Aisle Ideas
I don't know, but I always have this feeling that lights and luminaries are romantic. Do you feel the same way?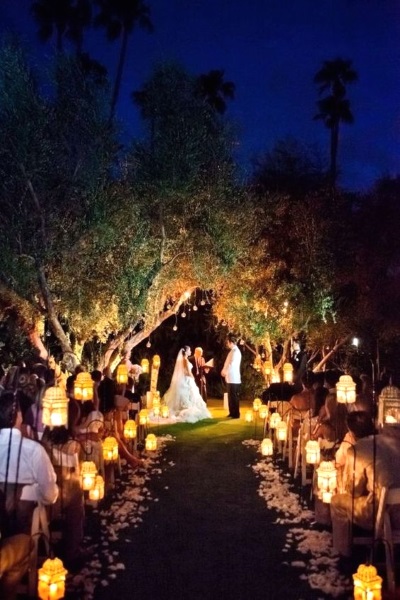 Heart-shaped flower petals for wedding aisle.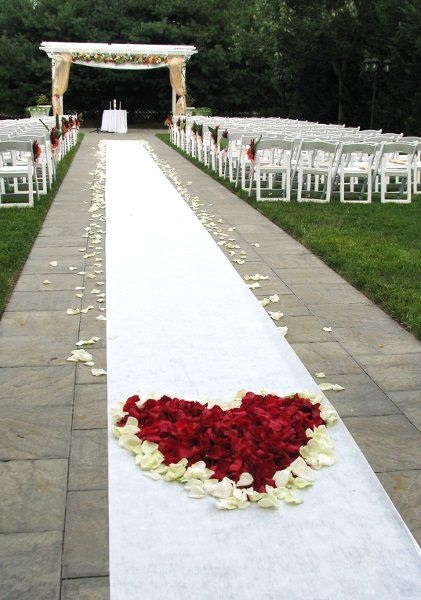 Those large glass tubes are not advisable if you have kids around. So make sure to consider your materials.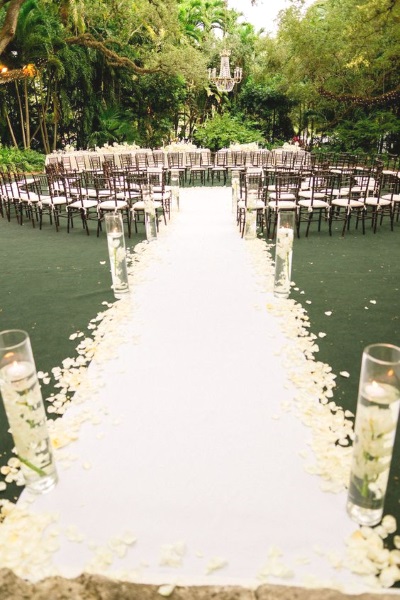 Candles and petals, perfect for afternoon or evening wedding ceremony!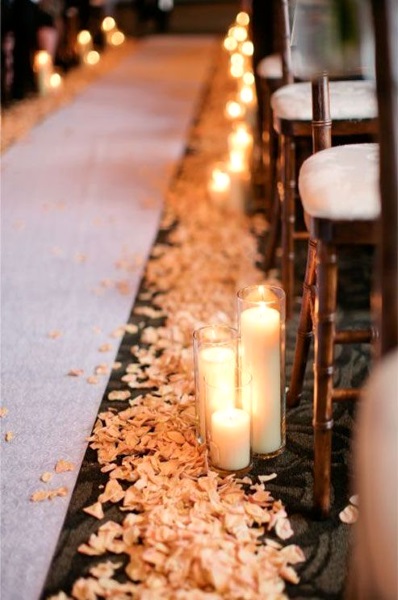 How about a wedding in the woods? Too simple, but very enchanted!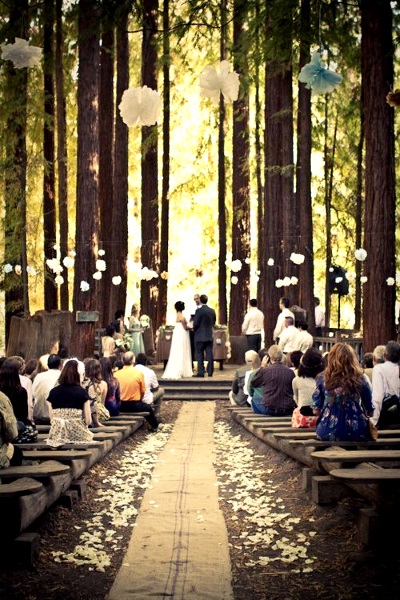 More Creative Garden Wedding Aisle Decorations
Fabulous containers for down your aisle that can also be transferred to your reception tables after the ceremony.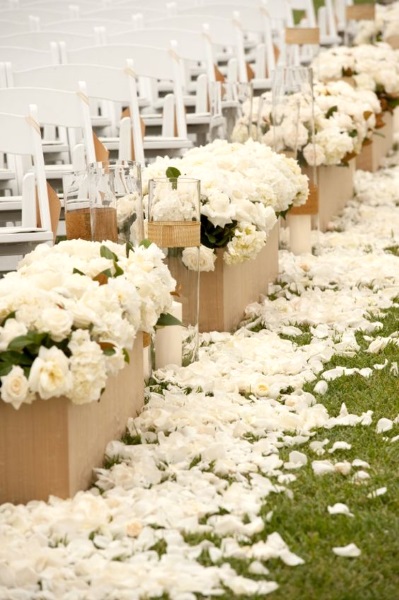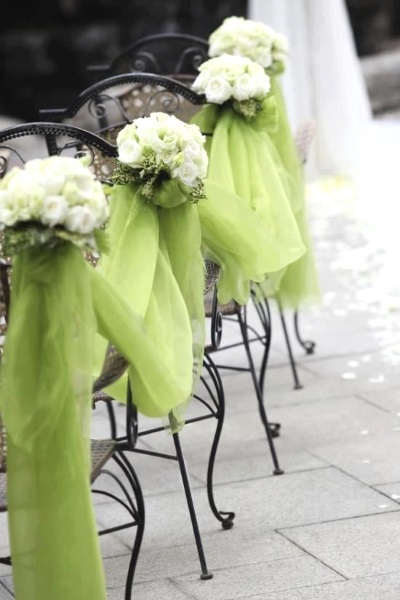 Love using the sash for the seats along the aisle!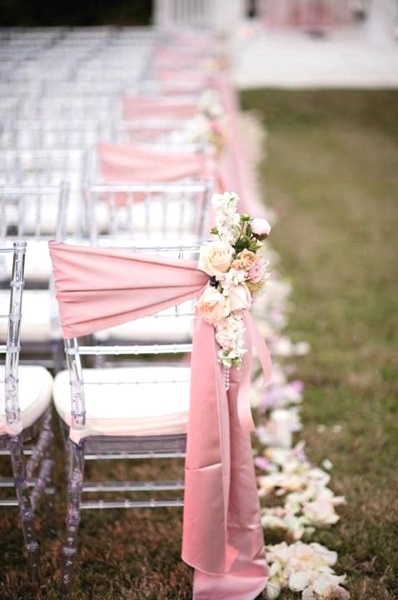 Bright sunflowers are going to soothe everyone's mood, just right for a wedding mood!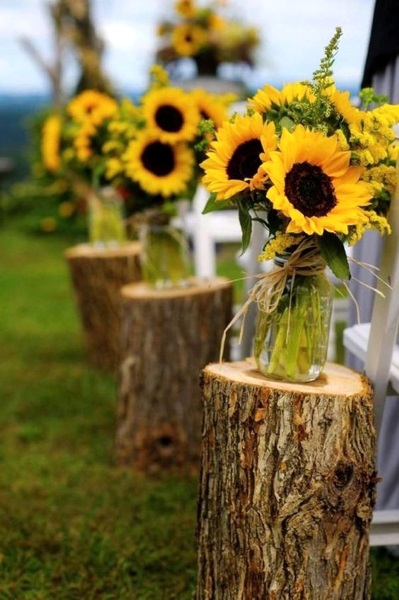 Unique Garden Wedding Aisle Decoration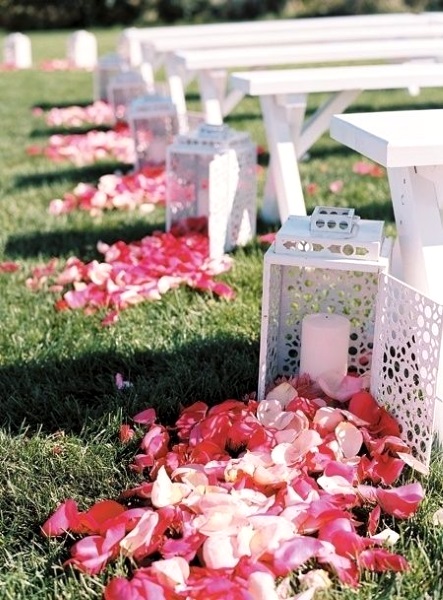 A fresh and luscious ceremony and reception decor generates an absolutely breath taking environment!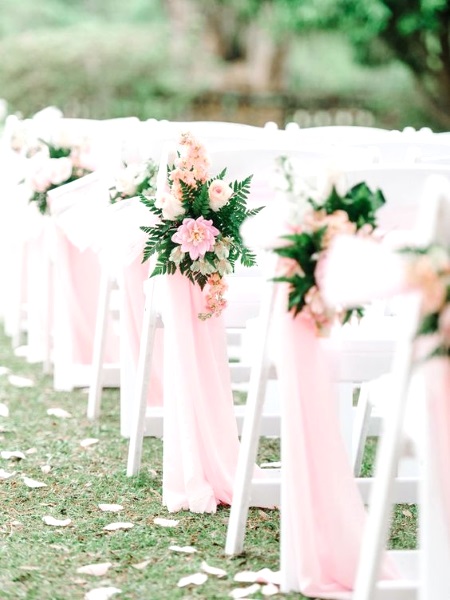 Beautiful Garden Wedding Aisle Decorations
1 Corinthians 13 along the aisle,usually used in calligraphy themed weddings.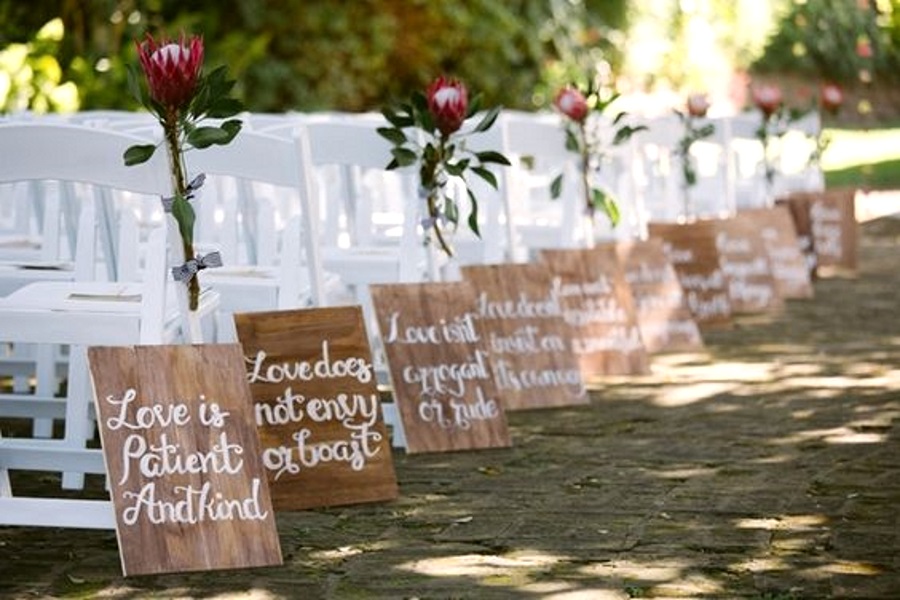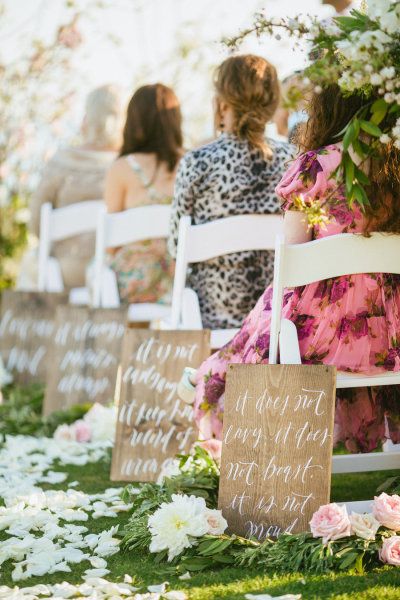 Elegant Garden Wedding Aisle Decoration Ideas
These are stunning, leveled-up and really captivating wedding aisle decorating ideas. Take note, they might cost you more money and time, soooo think twice!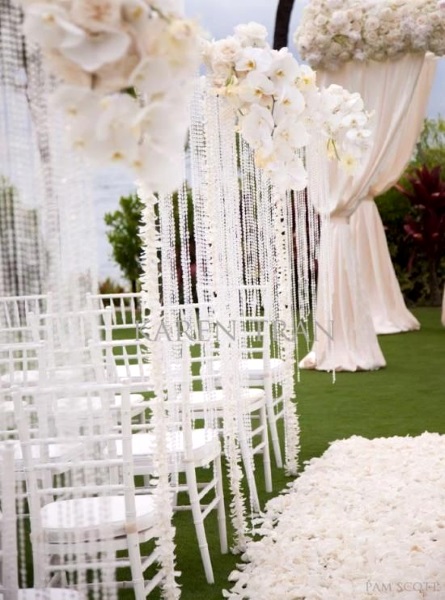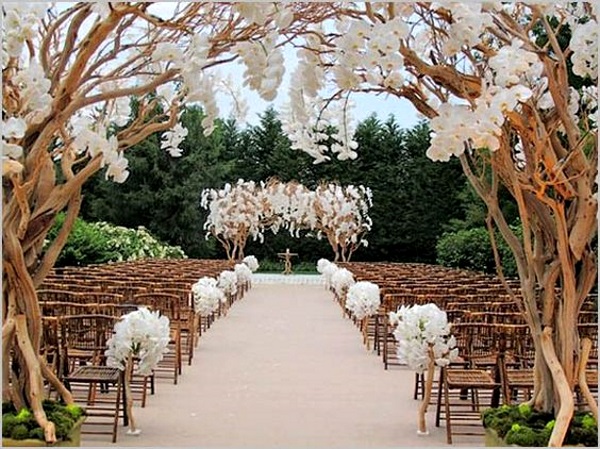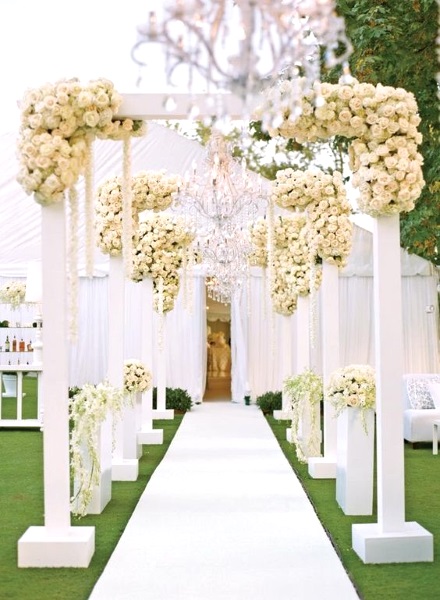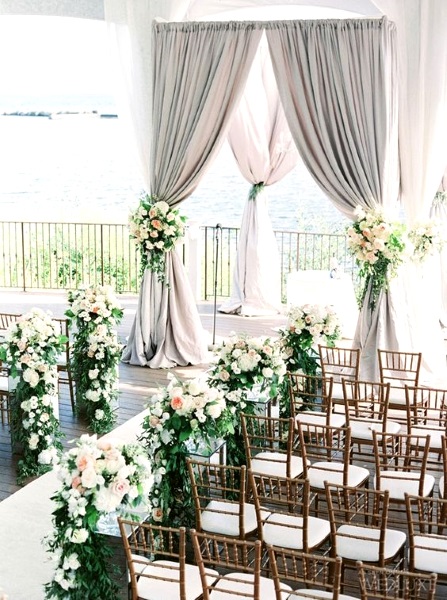 Illuminate your walkway with these lantern and candle aisle marker ideas!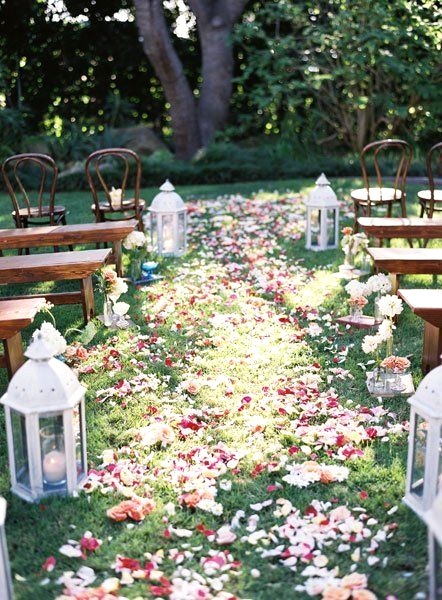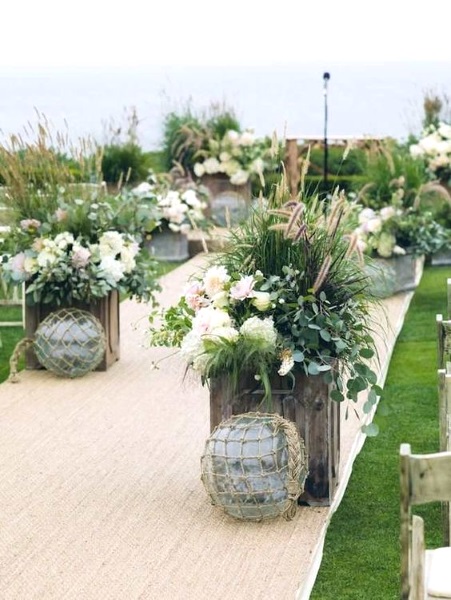 I would like it with short plants in the openings though so you could see through…I have always liked the idea of a dramatic arbor, for an outdoor ceremony.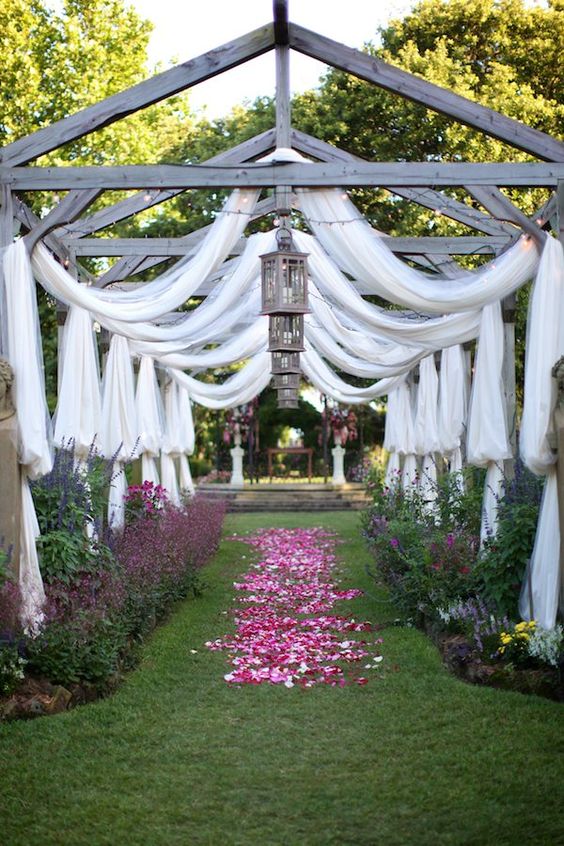 By now, you should have picked the ideas you dream to have on your wedding ceremony venue. Show it to your partner and he/she might also loved any from this collection. Get moving and see which are possible for your chosen venue. Do not underestimate your ability to imagine, mix and match and who knows you have come up with a better outdoor aisle decoration. We do love to hear about your wedding plan diaries, please care to share them on our comment section. If you're happy enough, don't forget to spread this page on your Facebook, Twitter, Instagram or Pinterest. I'm hearing wedding bells and I'm sure it's gonna happen for you very soon. Best wishes and congratulations in advance!