Valentine season has ended and being the sweetest season ever, I'm sure there is quite a big number of couples who got engaged last month. Those who are ready enough to enter the next chapter of their journey; they most probably have set their wedding date anytime this year. Oh how exciting! I am always excited for those who finally decided to bring their relationship into the next level with a much more responsible and serious commitment. If you're one of them, I'm sure you're just too glad to have found this helpful page for your future wedding plans.
Nowadays, more couples opt to have outdoor weddings instead of having it inside the church. While I have heard that the Catholic priests here does not allow weddings out of the church, I assume that most of those who've chosen beach weddings, garden weddings, hilltop wedding or weddings in restaurants are of other religions, commonly the born again. The usual reason would be the cost, because some venue for ceremony also have venue for the reception. Some would just like the idea of being married and enjoying the pleasant ambiance of nature. Some just have it because it's the current trend for modern weddings. Some may differ in their own opinions, like church weddings are more solemn while some find outdoor weddings informal. All I can say is that it doesn't really matter, as long as you both know you're willing and ready to be wedded by your chosen officiating priest/minister and you are surrounded by your loved ones so they could witness your big day.
Being a fan of outdoor weddings, I couldn't just let this day pass without sharing with you my favorite Outdoor Wedding Entrance Ideas. I'm done with the aisle decors and arch ideas and this one is equally important as the other two. It's where everyone looks and awaits as each member of the entourage walks in the aisle. The most awaited would be seeing the prettiest lady of the day, the bride! Some wanted the entrance dramatic, some want it fun, some want it solemn but regardless how she wants it; the entrance needs to be pretty. It may not necessary be grand, but it should really be decently beautiful and attractive. Let's begin!
Best Garden Wedding Entrance Ideas
You may just stand 2 tall posts and create your curtain entrance. By the the simplest and cheapest entrance idea. Just notice how it was decorated with those LOVE and rustic stuffs.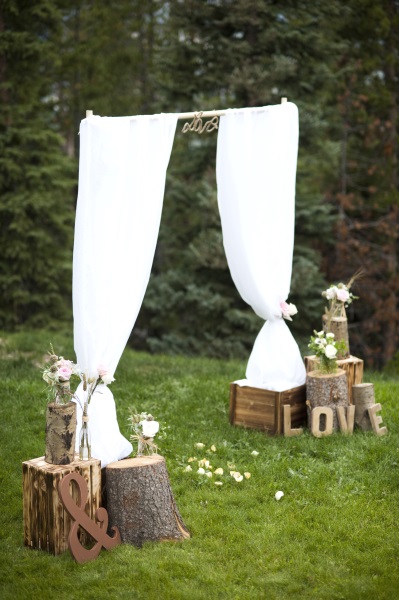 Even if you love doors, this curtain display would look nice and will always be the first option.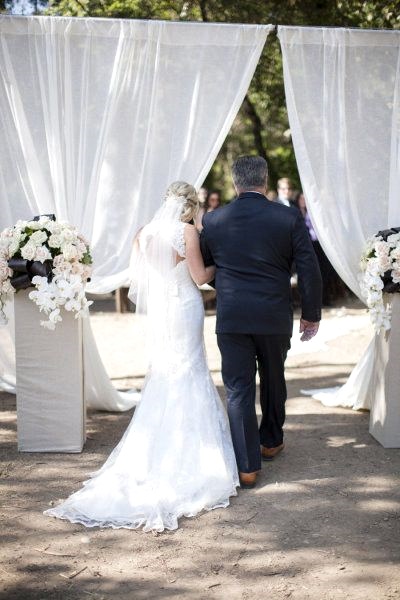 Old doors are such a fantastically simple way to add rustic or vintage charm to your wedding decor! Use the color of your wedding theme for the curtains to use.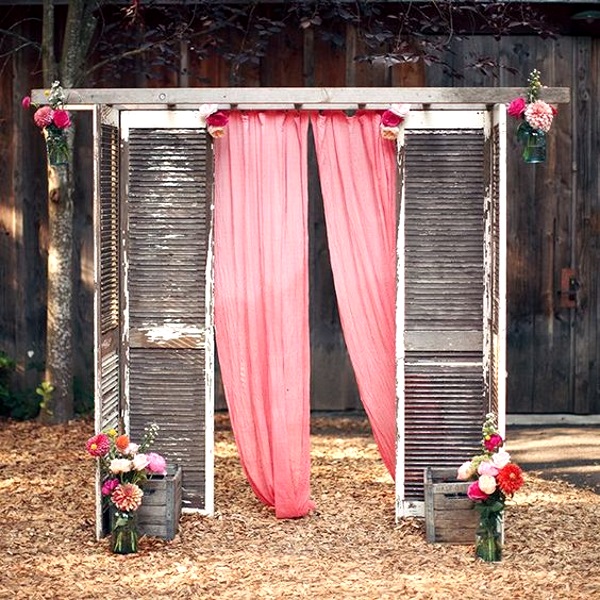 How about getting married in the woods? Use the pretty vines as a part of your decor.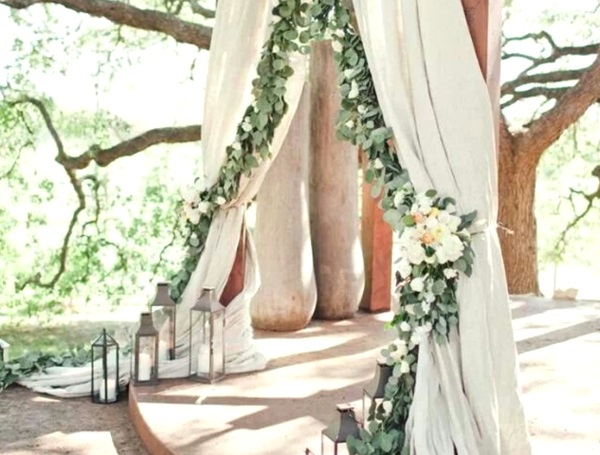 Flower petal curtains could be great entrance for outdoor weddings.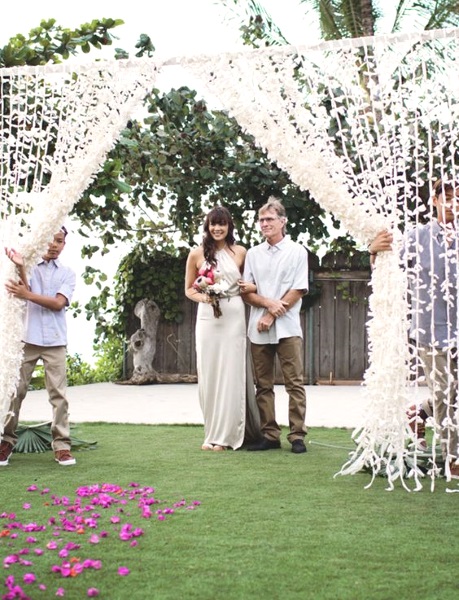 One of my favorite in this collection. A huge fence is created where various pictures of the couple are displayed.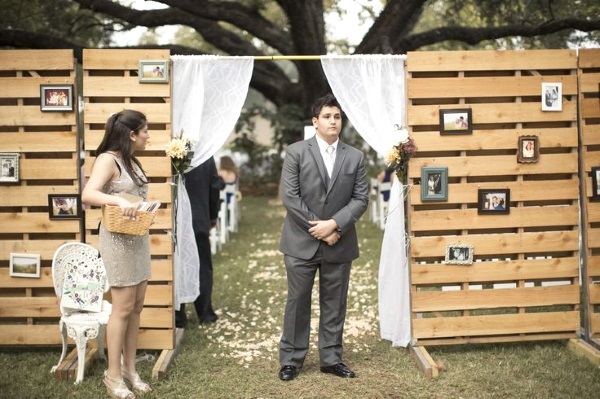 Another simple entrance idea for outdoor weddings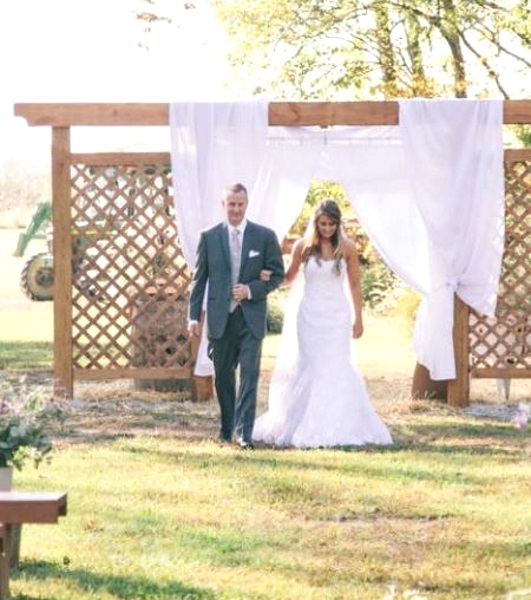 Easy Garden Wedding Entrance ideas
Curtains may not be all white. Use your wedding theme and white alternately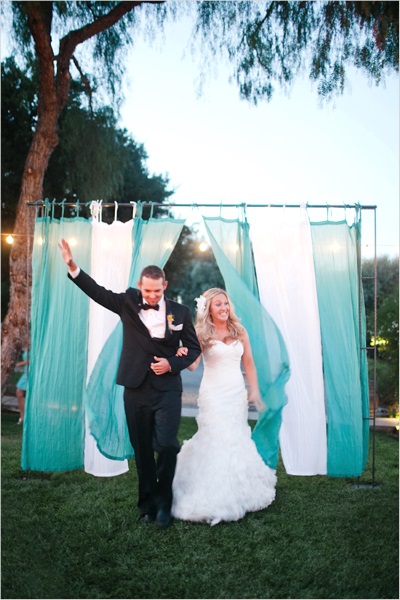 Lace curtained garden walkway or aisle for a garden wedding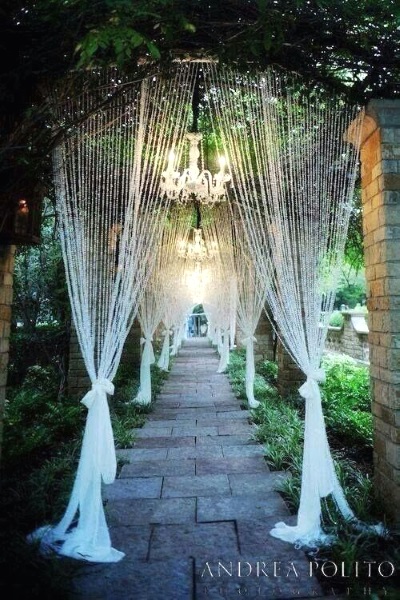 Here's to a Greek outdoor wedding theme.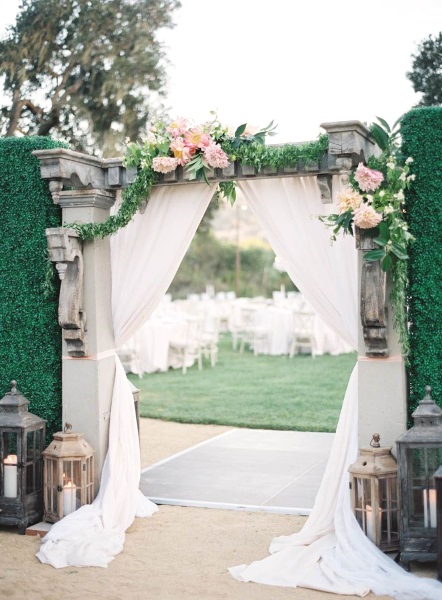 Floral arch can also be done entrance for outdoor weddings.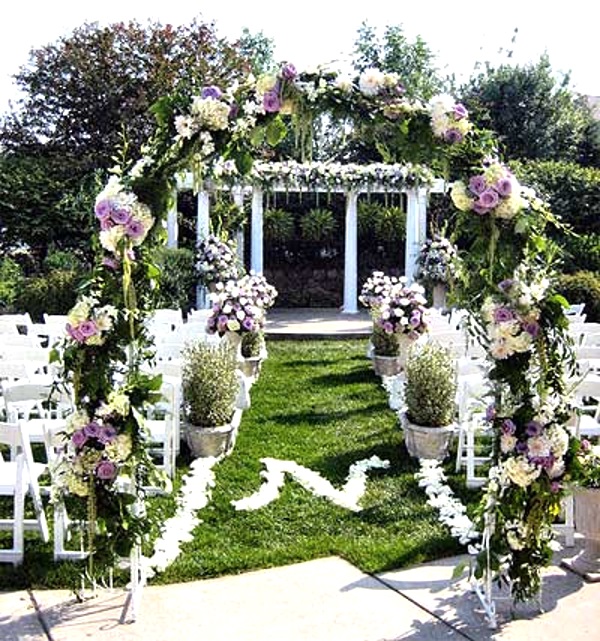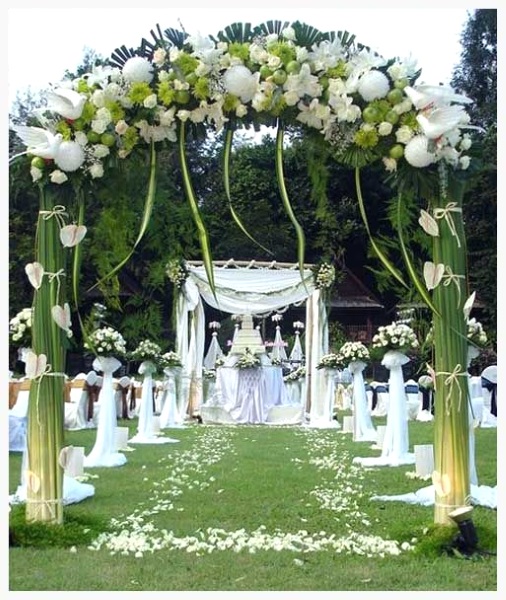 Heart-shaped wedding arch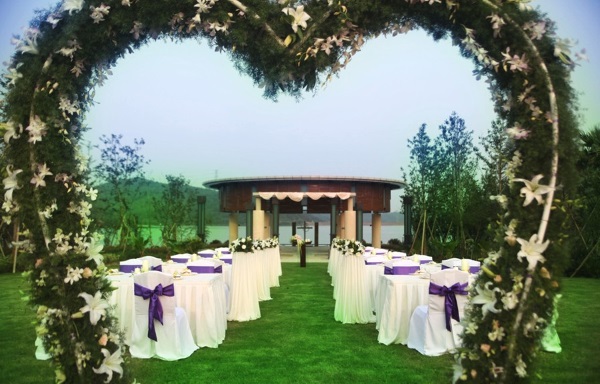 Beautiful Wedding Entrance for Garden Weddings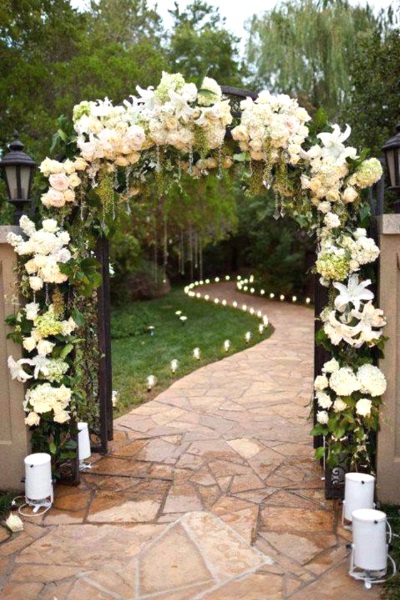 You wanted to walk down the aisle, passing through a door. But would it be possible if you're wedding is set at an outdoor venue?, Well the answer is yes! Stay hidden until the aisle walk begins with these clever solutions! This ceremony door will keep you hidden and add a bit of shabby chic charm. The idea is to reused old doors, paint it as you wish to suit your very own wedding day!
Farm is perfect for an outdoor ceremony and we were thrilled with the finished result and were just so lucky with the weather.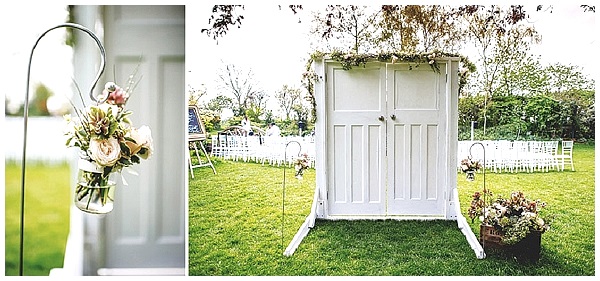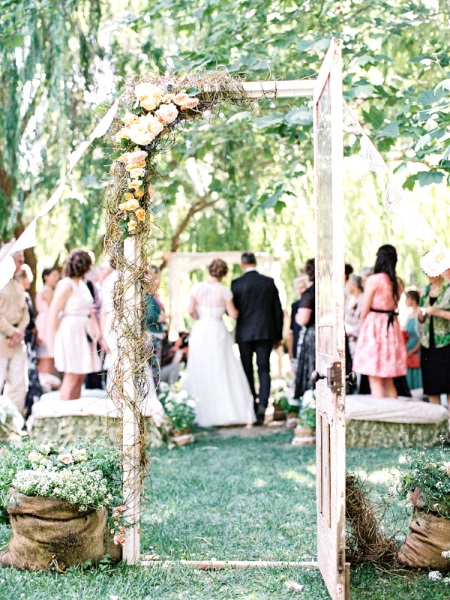 Looks like a hilltop wedding here..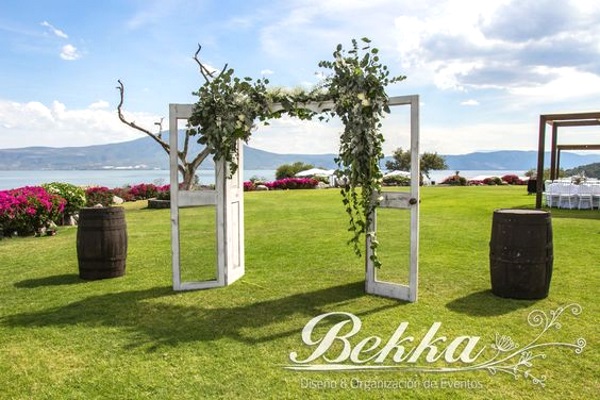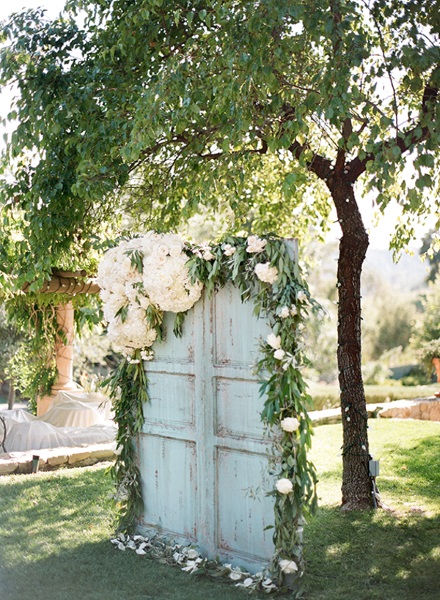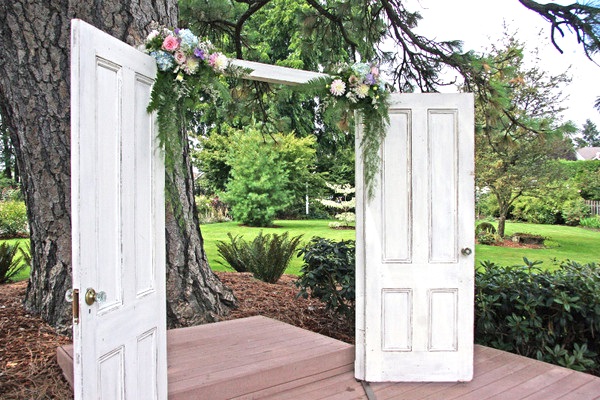 Country or Rustic Wedding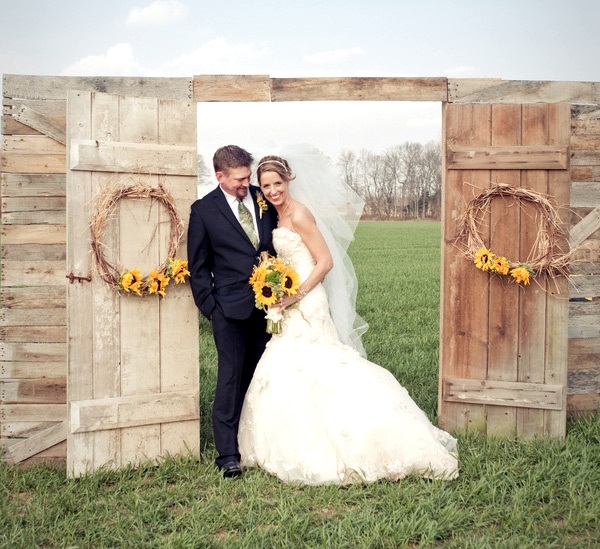 Vintage doors are also a great item to display things from, menus and seating charts are both great!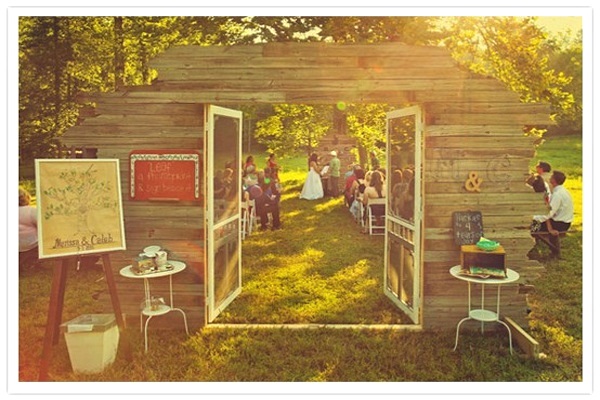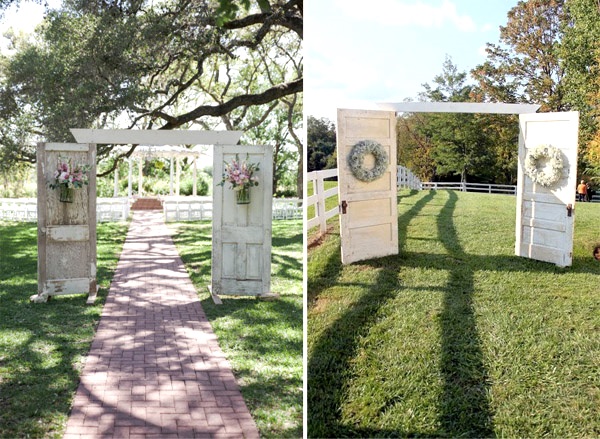 The Bible verse says, What God has joined together let no man separate- Mark 10:9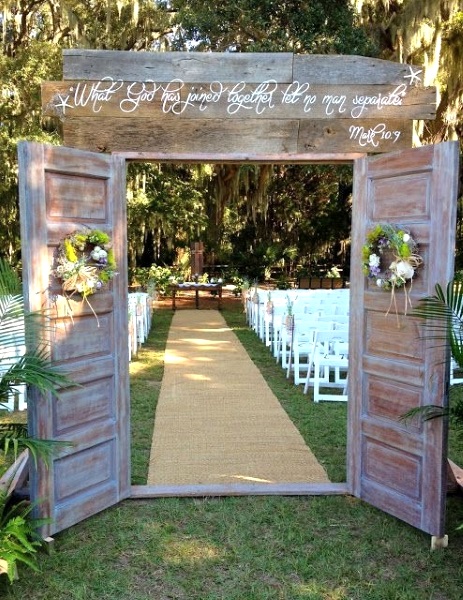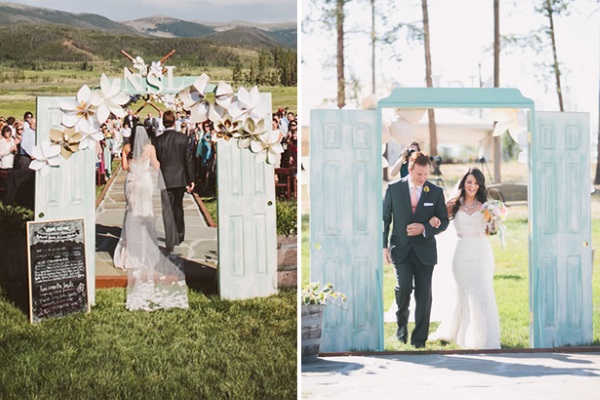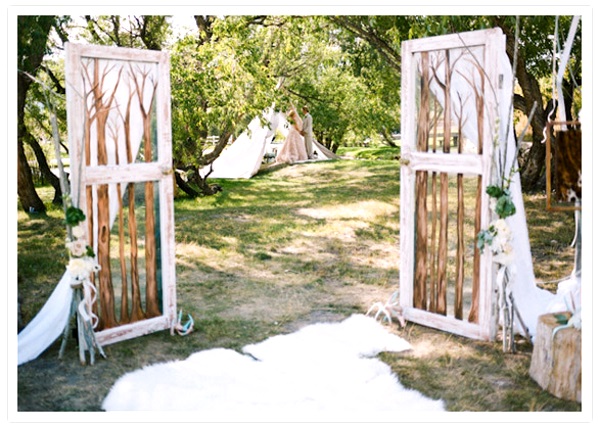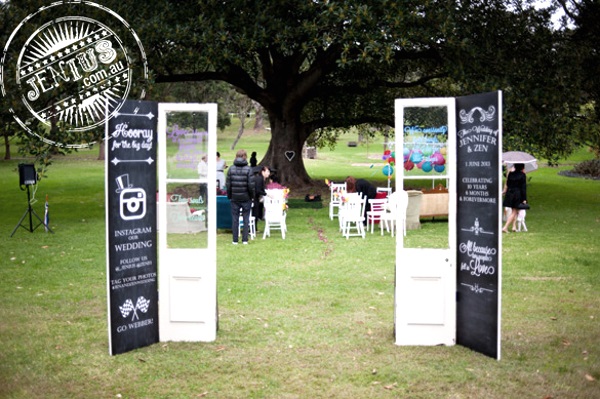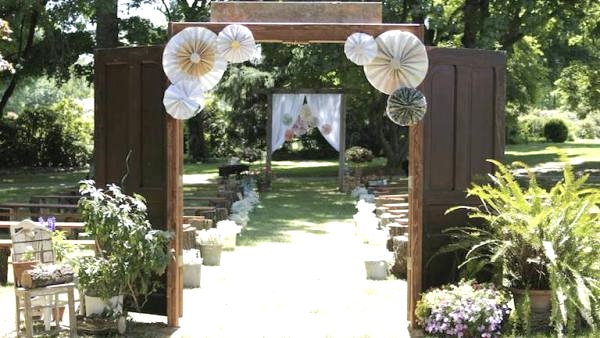 Elegant Outdoor Wedding Entrance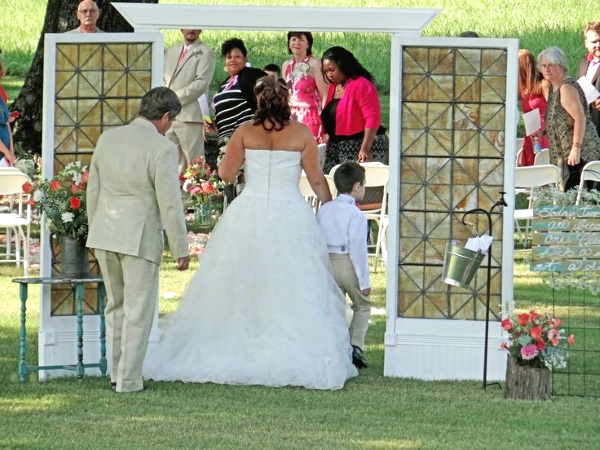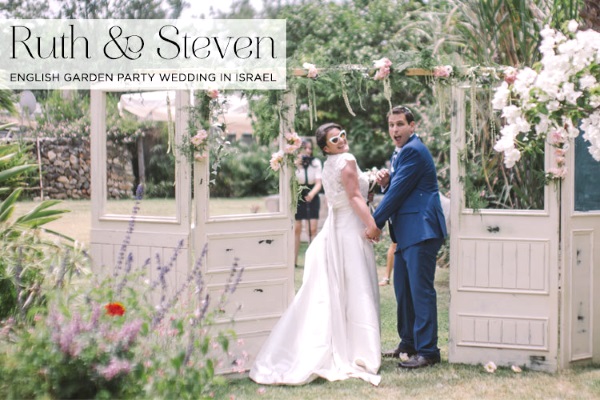 Rustic and simple backdrop for an outdoor wedding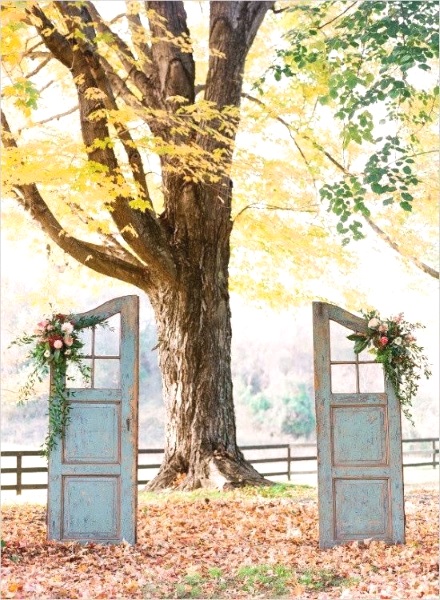 Vintage doors made for outdoor wedding with your initials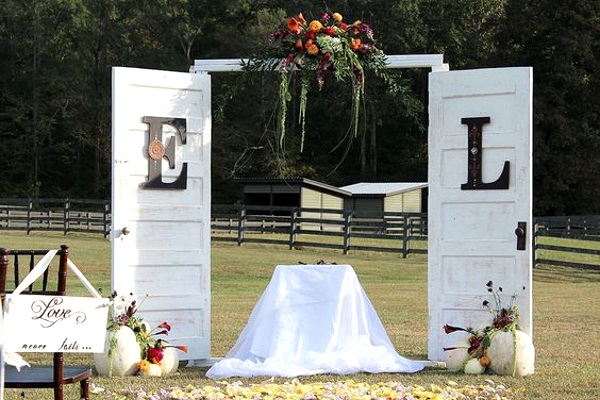 Every couple wants the perfect backdrop or entrance, for their "I do" moment, but with so many options out there, how will you possibly choose?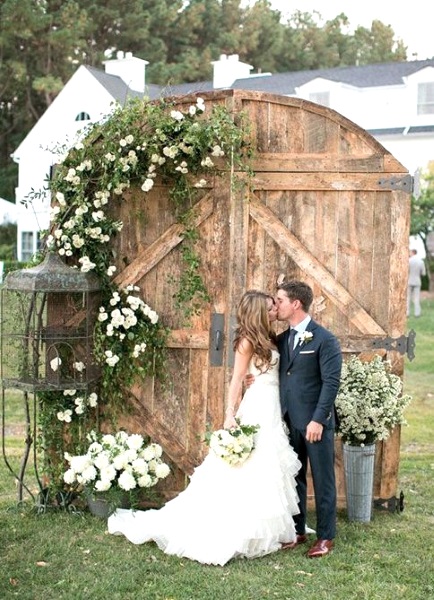 Unique wedding entrance for outdoor wedding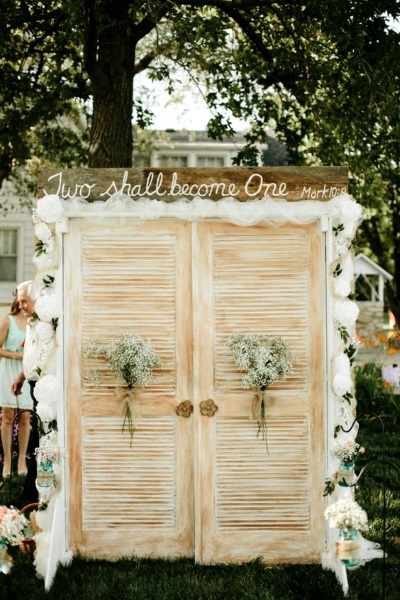 Does it look like a church door in the garden?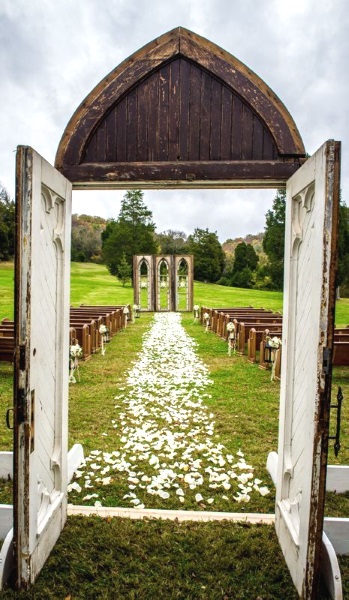 Wedding door entrance ideas
Church doors at an outdoor ceremony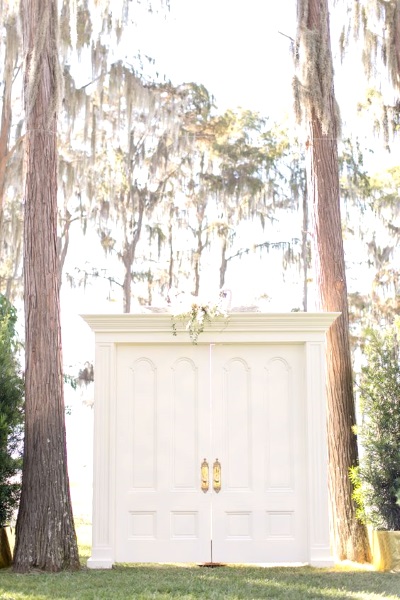 Any of the ideas in this page can also be perfect as Beach Wedding Entrance.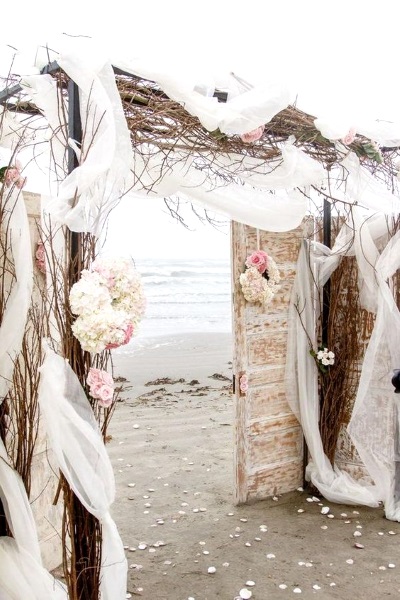 Browse more to find your dream wedding ideas..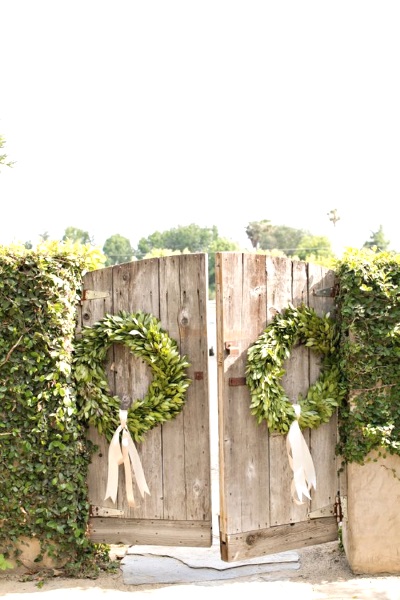 Outdoor wedding entrance. Great way to take my love of repurposing pallet wood and create a perfect entrance to an outdoor wedding. Old doors and staggered wood.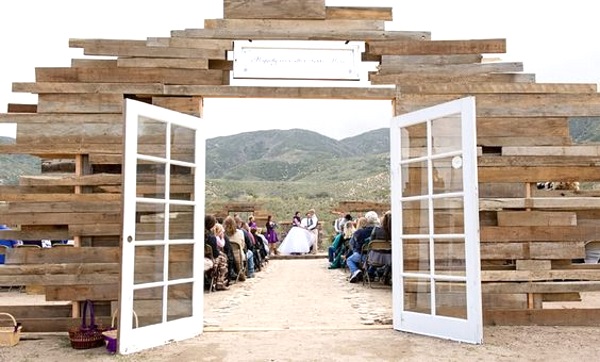 This is such a romantic wedding detail. I wonder what those that are written on the glasses. The couples' most memorable moments I guess.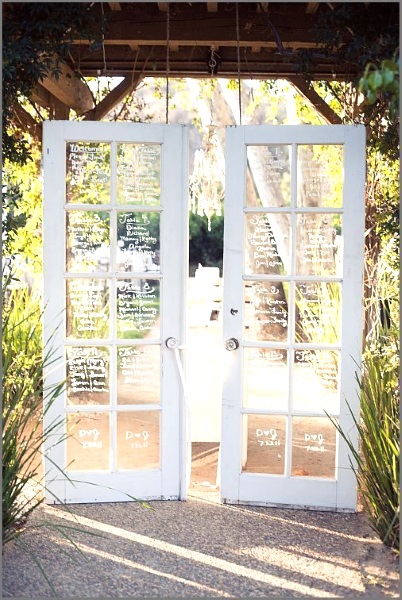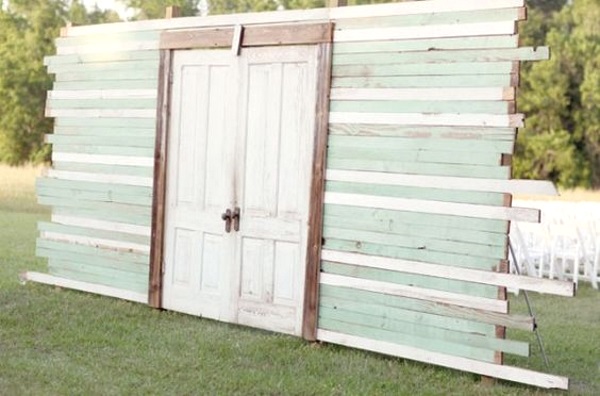 Wintage doors and sunflowers wedding entrance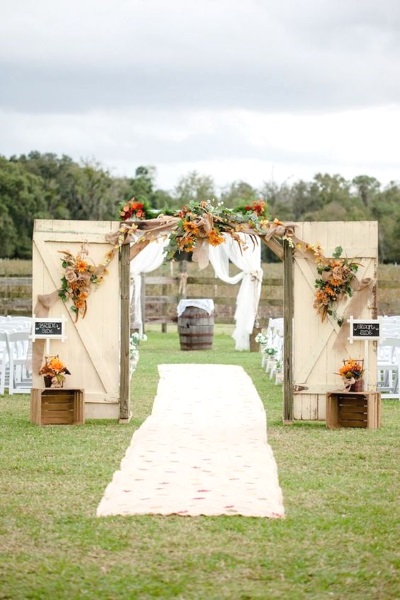 Roses and white door weddingentrance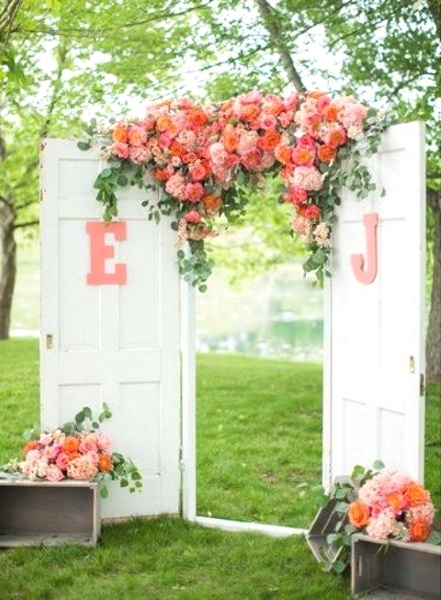 To the future brides and grooms who may be browsing this page, you have all the right to suggests about how you wanted your wedding details would turn out. Especially those who didn't hire the service of a wedding planner, you could at least tell your good, artistic and creative support group to assist you in the most important day of your relationship. As early as today, I am already congratulation you and sending you my best wishes. Keeps the flame burning future Mr. & Mrs.!