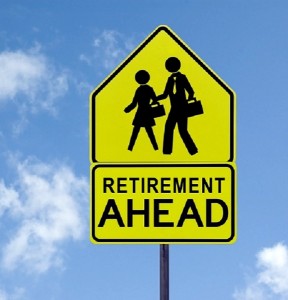 It is believed that the life span of human beings lately have become shorter than it was few decades ago. I heard that some of my great grandparents have reached 90+ years old while my some of my grandparents, I was able to meet them since they reached 70 to 80+ years old. That's why I just can't help but be amazed looking at the 4 retirees of our office last month. At age 60 and up, at long last their employment stops that would allow them to finally spend their later years with their own family. Come to think of it, we couldn't even guess if they'd still be here in the next 30 years. Their retirement marks the beginning of their family and leisure-focused lifestyle . I looked at them, they seemed very happy but also very sad. Is retirement something to celebrate or something to feel bad about?
Retirement was first introduced in Germany in 1889. Different countries all over the world have their own age & length or service guidelines for retirement. Usually, an employee would choose to retire when he or she is eligible to receive pensions/benefits whether employed privately or at a Government office, while a forced retirement is when an employee couldn't work anymore because of physical conditions like accidents or illness. Nowadays, majority will agree that the retirees have the right of their pensions and benefits whether sponsored by their employer or by the state. It's a reward of their hard word and long term devotion towards their office or organization. That's the very reason why retirement pension is even a part of the constitution in many Western Countries. Despite of these mentioned benefits, why would the retirees feel sad on their retirement period?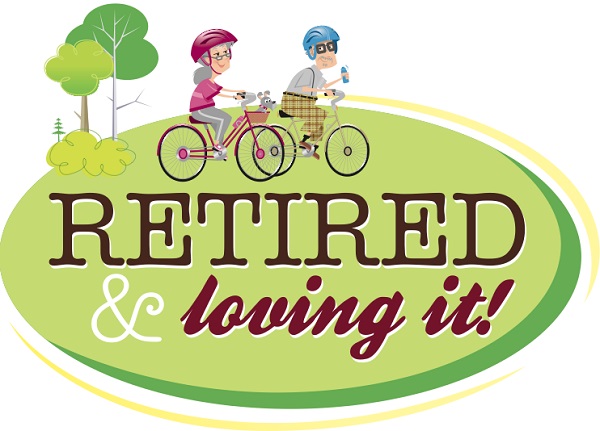 I know that very feeling, when close colleagues would retire. "It's going to be far different without you in the four corners of this office." Imagine them working 30 years or more spending 8 hours daily with their colleagues. The ups and downs together, the laughter shared, the struggles, the friendship that eventually became the second family – that's the reason why a retirement could be so happily tearful (lol). Enough with the sentimental moment and try to make his/her remaining working days special. Most of all, make sure to make the retirement party memorable for life! This blog is intended to provide you the Best Retirement Party Ideas you could try in the future retirement programs of your office or organization.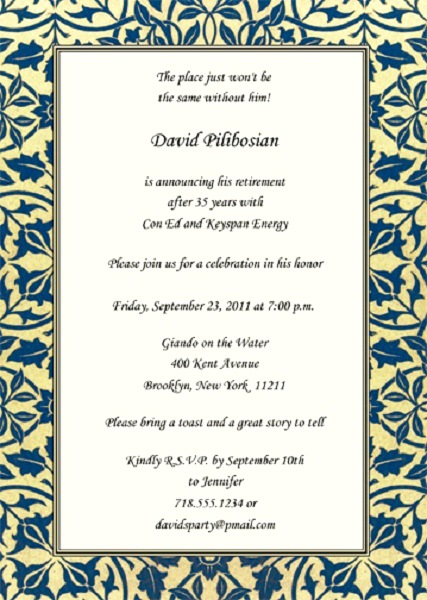 PROGRAMME
A programme is a written or printed sequence of activities for the party. This also serves as an invitation. A well planned retirement party would make them feel special because of the effort done by everyone who cherish their service in the office. A retiree can be aware of his or her retirement party but at times, they are not informed. Yes, we've done a surprised retirement party and it made the person cry. lol
SLIDE SHOW VIDEO OR PRESENTATION/ PHOTO SLIDE
[youtube https://www.youtube.com/watch?v=jYtx3aES6x4&hl=en_US&version=3]
Both high-tech and trendy, I consider a slideshow "almost" a must have for a retirement party. It could be a short presentation, but usually if the retiree is one of the bosses, expect for a video for 2 or 3 songs length. Try to include photos with his/her family members, pictures during the early retirement and of course, later photos. That would remind them how his/her job have been a part of their lives. A list of famous and infamous, sentimental and upbeat retirement songs that you could use either for the retirement video or for the community singing dedicated to the retiree.
RETIREMENT SONGS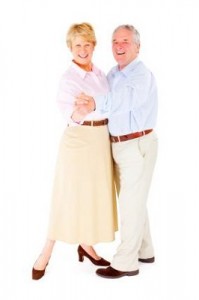 Songs that are used not only for the retirement photo slideshow but as well as to the dedication song towards the retirees during the retirement program or party. Could also be used as background while other activities are done and even for dancing/partying part. Retirement music are always expressive of how the retirees are special for the crowd. The songs could either be about friendship, good wishes or good luck, memories, happy days, celebration but most of all love and admiration. My list of retirement songs that have been used several times for retirement parties at our office are found on my next post. I do hope you will like them and I would appreciate suggestions too. Notice that I am a fan of sentimental and memorable songs that the upbeat ones.
INVITE MEMBERS OF THE FAMILY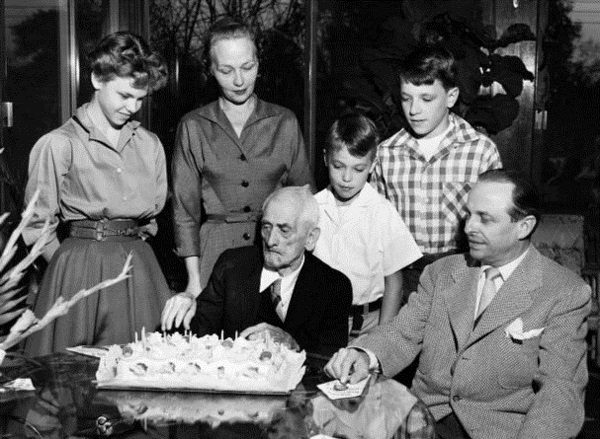 We have not done it at all times, but for me it would be best to invite any of the family members of the retiree, especially the spouse. It's a way to show how thankful you are towards the retiree, even extending your gratitude and good luck towards the spouse.
SURPRISE NUMBERS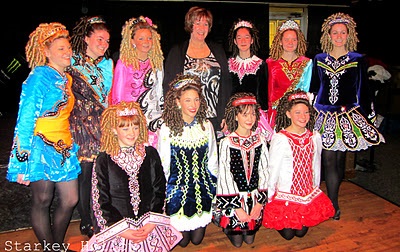 Who would not love entertainment? The retiree would be very pleased to see his/her colleagues performing to make the night even more exciting. On retirement parties, the crowd are usually fond of the old performers that the younger ones. I don't know why, but I myself is very entertained watching them (lol!).
TRIVIA / INTRODUCTION/ EMPLOYMENT HISTORY
Usually, the boss of the retiree talks about the person. Closest friends and batch mates are also privilege to tell about the retiree not just as a workmate but also as a person. Let it be a night to tell once again, how the retiree was a wonderful person that can easily be loved.
RETIREMENT DECORATION IDEAS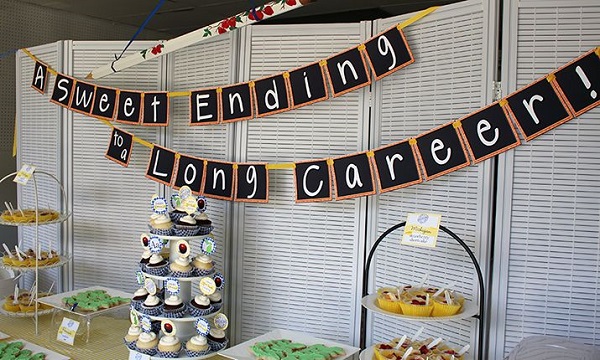 Making it more memorable and pleasing especially for pictorials, don't forget to decorate the retirement venue with stuffs that the retiree love or are part of his/her interests. If not, a color theme which is his or he favorite would be a great idea too. You can opt to keep it simple especially when you have minimal budget for the occasion. Usual decorations are balloons, photos of the retirees, flowers, ribbons, banners and consider the cupcakes around the retirement cake!
RETIREMENT MENU / FOOD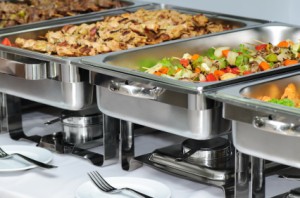 It's always about the retiree, so if possible try to choose food that the retiree likes so much! Let everyone indulge in the yummy food served for the retirement party dinner. I've mentioned this as a part of the decoration ideas, but it's also food so I'd mention it again. It would be so nice to add cupcakes around the retirement cake. On every cupcake, put random pictures of the retiree. Try to use stolen, funny or wacky pictures and trust me, it's going to be so cute!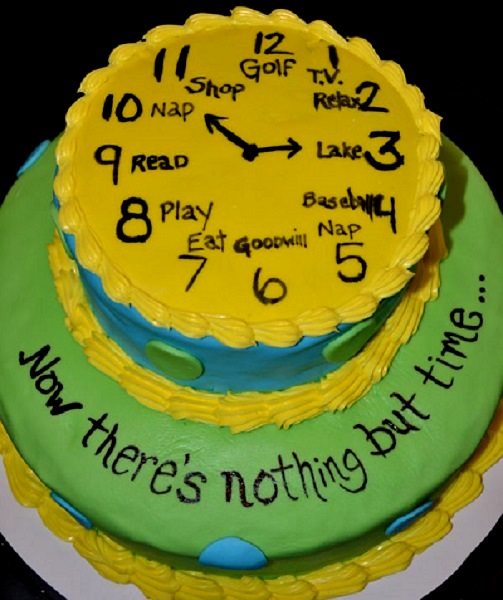 RETIREMENT SPEECH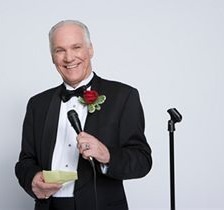 I'm so sure the retiree wouldn't want the night to end without giving words of thanks and appreciation not just for the party but as well as the years of togetherness as workmates and as family in the company. I'd say this is the most emotional part because the crowd will be hearing about the happy and the sad thoughts of the retiree with regards to not being able to see them again as much as before. Awww. :'(
RETIREMENT GIFT IDEAS
Early morning of the retirees last working day, prepare a bouquet of flower on her table (for female) or a bottle of wine (for male). It would give them a hint that indeed, their last working day isn't just ordinary for everyone around. It's going to be really special. Then the list below are also best to give to someone retiring. They don't mean to be so expensive, just as long as you give it from the heart. If you have any more suggestions for retirement gifts, I would love to know about them. Browse on my list below.
PERSONALIZED ITEMS
These are very common these days. Personalized stuffs that has captions about retirement or name of the retiree. These are usually mugs, t-shirts, caps, pens and key chains. Wall frames would also be great!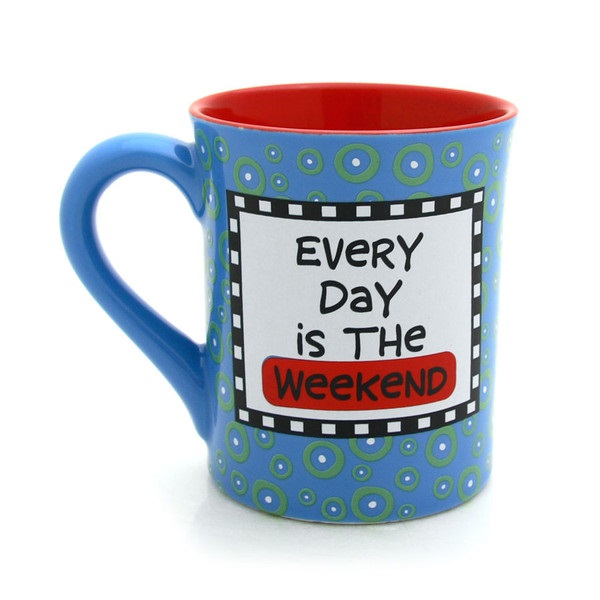 PHOTO FRAME / PHOTO ALBUM / FINGERPRINT FRAME
This gift would never fail to make anyone happy, even on other events. People are so much into photographs, for it reminds them of memories and the long journey taken. Try to put photos that are taken within the workplace or office related, since these are events that the retiree would miss from the retirement day onward. Making it more sentimental, save a part for the workmates to write their retirement messages, wishes, greetings, dedications and even prayers. A gift to cherish forever.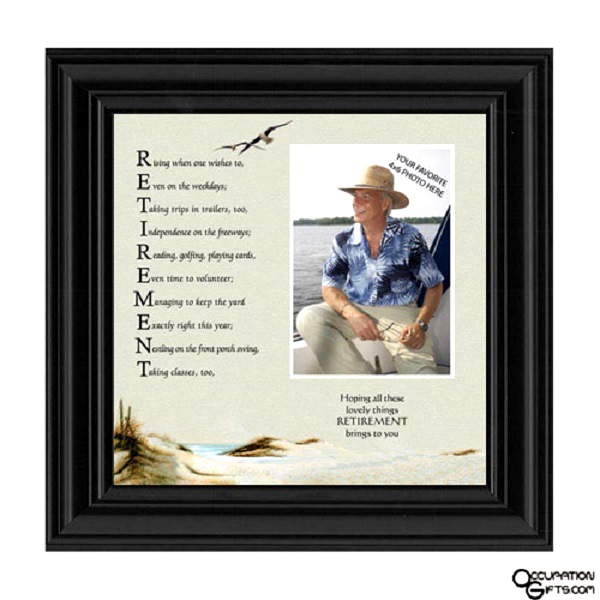 Another awesome idea would also be the fingerprints and name under, then have it framed. Very modern but equally sweet.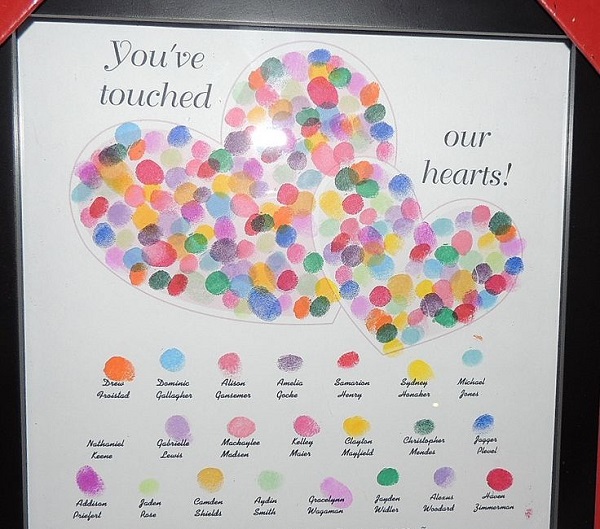 TRAVEL PACKAGE/ CERTIFICATE
For bigger companies, they can afford to give travel certificate to their company's retirees. Please let it be a trip for two?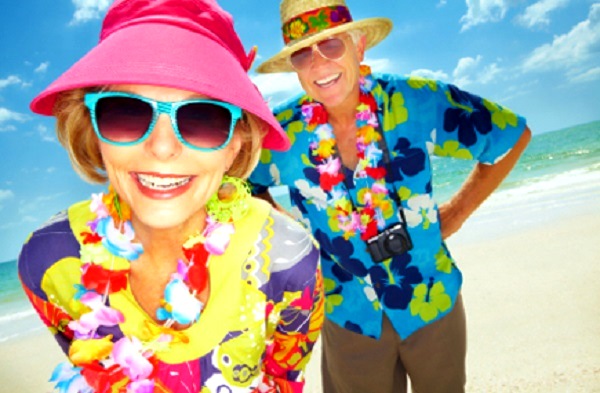 WATCH / RETIREMENT CLOCK
A working person don't always buy a luxury item for him or herself. So giving a nice watch, either for a lady or guy retiree would be so sweet. How about a sentimental caption on the gift tag or card saying, "thanks for the precious TIME shared together".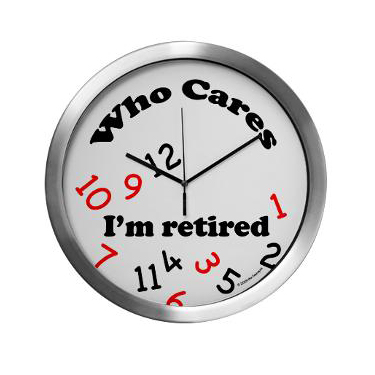 This retirement clock is kinda funny though, "who cares, i'm retired" clock. Yeah right, time won't matter anymore!
BOOK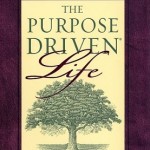 A Purpose-Driven Life would be a good idea. I can't remember who the author is, but we gave a book to our previous general manager entitled, "Life Begins at Retirement". Another retirement book is entitled " How to Retire, Happy, Wild and Free". Also, try to consider books that are part of the retiree's interest. How about gardening stuffs, traveling, home designs, cook book and etc.
FITNESS STUFFS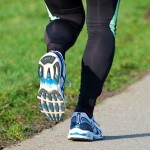 Retirement is also a sign of the person's later years, so to remind the retirees to take care of themselves, it would be generous to give a pair of running or walking shoes. How about a nice jogging pants? Stuffs that are sometimes neglected when the person is too much pre-occupied with work and family of course. Soon, the retiree could have all the time needed for a healthier lifestyle!
HIGH-TECH GADGETS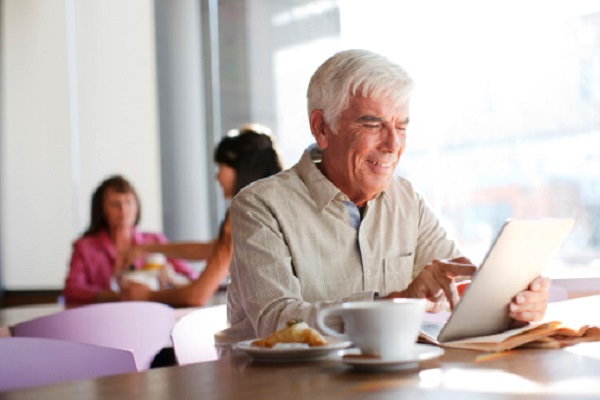 I'm sure the retirees already own a nice gadget-whether computer, laptop or tablet but I am so sure they can't use it themselves. It's also a great idea to give a tablet or a new android phone for their convenience! They'd love to have on hand, one they could call their very own. Knowing gadgets can be installed with e-books and mind games, they will be very and thankful for this!
COLLECTIONS/ INTERESTS OF THE RETIREE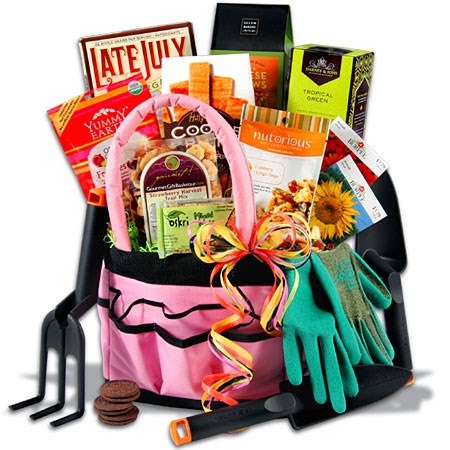 Expect that upon retirement, the retiree can spend much more time for his or her beloved hobby or interests. So adding to their collections or adding stuffs they'd be happy to have would surely melt their hearts. How about some gardening tools and plants for plant lovers? Or some cooking utensils, cook books, personalized apron for kitchen lovers? Crochet or cross stitch stuffs? Painting materials? Accessories for a sociable lady retiree? A music CD? I couldn't think more, but if you know who the retiree is, you'd know well about what he/she likes, needs or wishes to have.
RETIREMENT GREETING CARD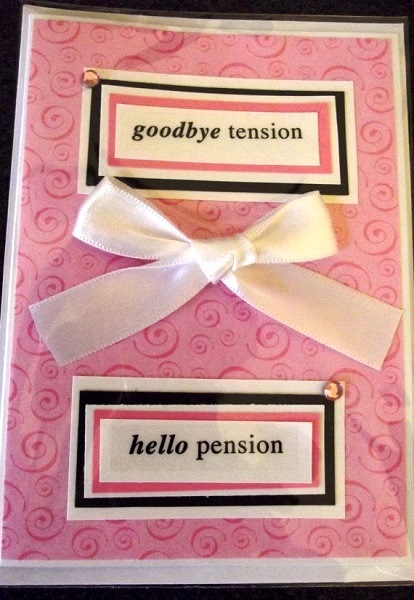 This may be the cheapest, but it's not the least important for the person retiring. The nicest heartfelt thanks and good luck will be remembered forever. So don't neglect writing a retirement card and seal it with love!
I really wish the retirement party ideas above could help you with your upcoming retirement preparation for any retiree in your office. A birthday happens every year, but a retirement from a certain company only happens once in a lifetime. Make it special and joyous, most importantly make it memorable. For suggestions, I'd love to read them on my comment section below. Feel free to share, email to anyone that might be needing this article. Thank you so much and again keep updated for my retirement song collection along with some retirement wishes, greetings, quotes and messages.